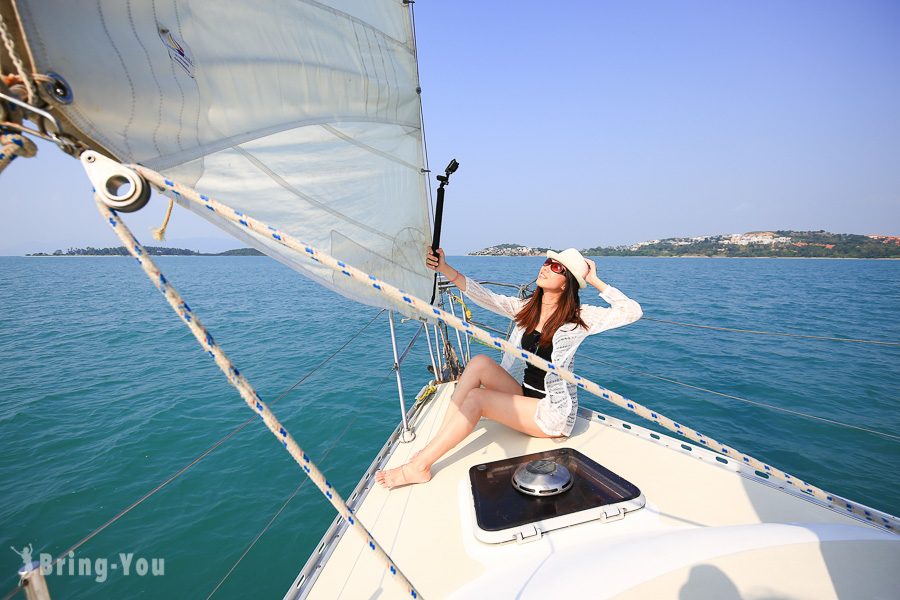 Girls, let me tell you – packing for travel is a revolution for me!
I started traveling when I was a kid, but my mom always handled the packing for me. So the day I left home for college and started traveling with my friends, that's when I learned to pack the hard way.
I spent the majority of the first 25 years of my life going to the beach. And when it comes to beach-going, packing is a hard-earned experience. I kept forgetting silly things at home. And the older I get, the more stuff I need in my life.
That's why packing has been even more sweaty for me, to the point that I had to put out my pen and notebook, seriously sit by my working desk, turn on the lamp and start making a checklist!
Please don't laugh at me! Sometimes my brain is not functioning well because I let the excitement overthrow my mind.
If you're like me, here's a brief but insightful and well-rounded beach packing checklist the next time you girls set off to the sea!
Beach Packing List: 7 Essential Clothing Must-Haves
Your Favorite Sun Hat
A big sun hat protects your skin from burning and also helps with photos. I like one with a big brim of primary or neutral color. The best sun hat should be foldable, made of straw, and UV protection guaranteed.
Click here to check out the price
Sunglasses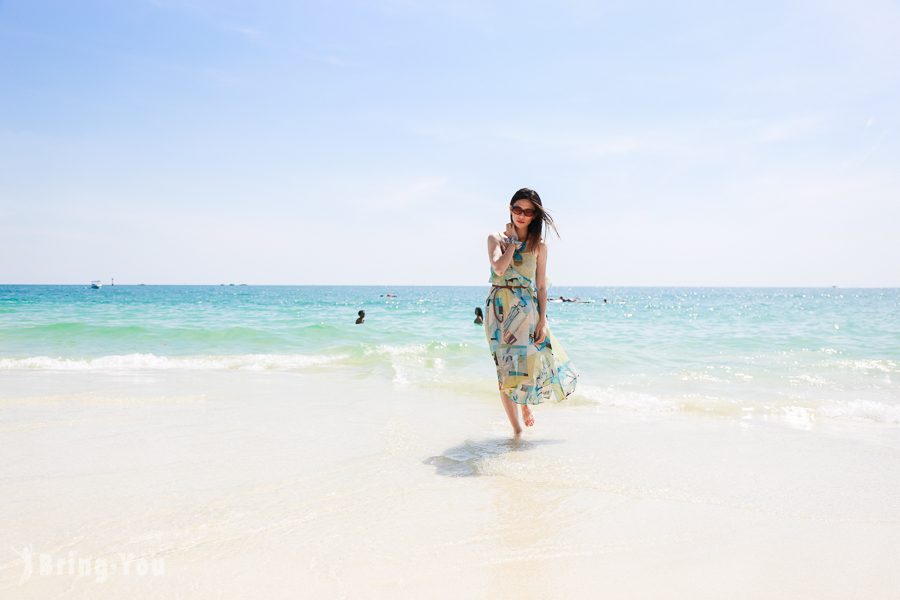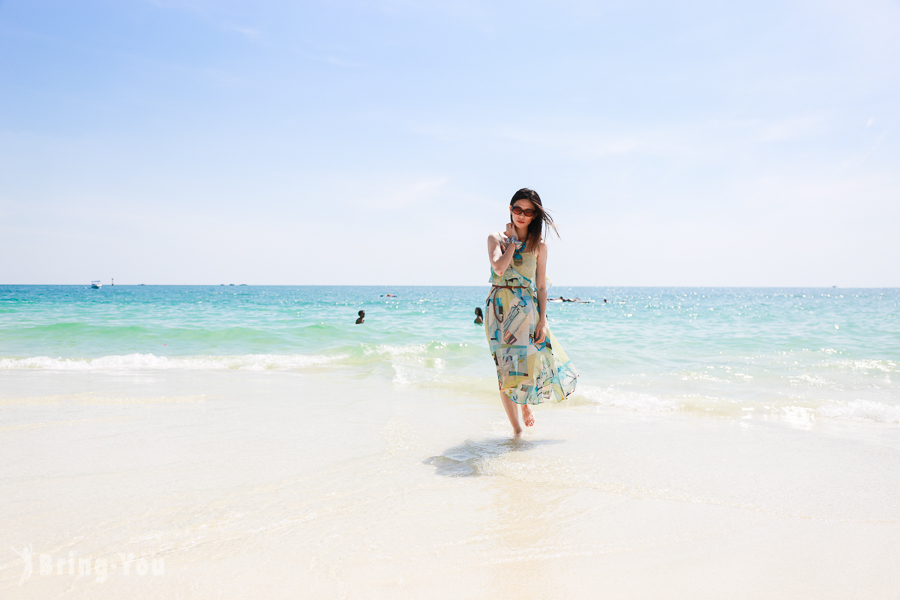 Bring a pair of good sunnies to protect your precious eyes from the killing UV rays.
Sandals or Walking Shoes
Some hotels won't allow guests to wear their flip-flops when going out. Bring a pair of sturdy material but breezy, light, and comfy to hit the streets and take a long walk on the beach. If the beach is rocky, water-proof walking shoes will work best!
Tank Tops and Shorts
2 to 3 pairs of light, comfy and quick-dry shorts with tank tops will win. Make sure it fits all casual occasions either when you walk on the street or to the beach, then mix-match between them.
Bathing Suit, Bikini, or Swimsuit
Either sporty and active or trendy and colorful, your favorite swimsuit or bikini must agree with your comfort and body size.
I know it's a revealing must-have but we, girls – should be comfortable and confident with our own bodies.
Take some time to go shopping to find the right one with decent fabrics and the comfort level you agree with. Opt for a brand or store with a flexible return policy if you shop online!
Pajamas
One pair for bed, and get it washed at the laundry service if you stay longer. Pack something light and comfy!
Underwear
The silly part of me once forgot to tuck the undies bag inside my luggage. Let me tell you – that's the worst thing that ever happened to a girl like me!
After checking into my room, I opened the luggage and guess what – my mom called me screaming on the phone that my undies bag was on the bed at home.
Don't be like me! Bring two bras and a pair of knickers for every day. Of course, you can bring more if you stay longer.
Fabric matters though! An odor-proofing, comfortable, quick-dry underwear always comes first on the list!
Beach Packing List: 4 Crucial, Survival Items to Slash on Your Body
Sunscreen
My favorite bottle is SPF 50+, milky and organic. I literally wear sunscreen every single day so I highly recommend something light to put on your face but resistant and eco-friendly too!
Browse Great Organic Suncreen Product
Toothbrush and Toothpaste
I don't think I need to mention this. But sometimes traveling is a real business and you have a lot to take care of, so you forget these tiny, daily items at home.
My go-to approach is to press a full-size tube up against the travel-sized tube and squeeze gently. Cap it well and keep it in your checked bag. You don't need to bring full-sized toothpaste!
Soap
Hotel toiletries work sometimes, but I'd rather bring my own. The older I get, the more I realize the way my skin functions, and everyone has their own skin type.
Some of us undergo treatment as well. In this case, an industrial soap at your hotel may not work. I always pack my multi-use, organic, and eco-friendly soap wherever I go, which is something that's easy to pack and store.
Shampoo and Conditioner
It goes the same way for soap and hair products.
I don't know about guys but as a girl, I treat my hair like a diamond!
In case your favorite brands don't have travel-size bottles, get some travel bottles on Amazon and extricate a certain amount from the large tubes to fill these little bottles and bring them on the go.
Beach Packing List: 4 Essential Gears and Accessories
Wet Bag
A unique, waterproof, washable, and reusable wet bag is always on my checklist! You can put anything in it, clean or dirty, and keep them where they belong. The last thing you want is to stroll on the beach with a plastic bag drowned in accessories and clothes!
Waterproof Phone Pouch
I once couldn't care less about waterproof phone pouches. Back in college days I told myself "just leave the phone in the hotel room or let my granny keep it while I dunk myself in the water"!
No! You've gotta keep your phone with you all the time for less hassle, especially when you travel alone or with friends.
Who's gonna take care of your belongings?
The good thing is now I found a waterproof phone pouch so I can swim, kayak, snorkel, and even take pictures by the waters without a spare thought.
Travel Adapter
Domestic vacation is the only scenario when you don't need an adapter. Each country has its own standard electrical outlet. So the best approach here is to get a universal "all-in-one" adapter.
My favorite one also has a Duo USB charging port and I can use the same thing for the States, the UK, Australia, or any other European country. You want to get a light one to bring on the go with safety ensured!
Cell Phone and Charger
Forgetting my charger at home is literally the end of the world.
You may not need to bring your laptop. But a cell phone? Come on!
In case you really want to disconnect with the world for a complete getaway, I get it. But in most cases, we need our phone to keep in touch with family and it makes our life a lot easier to use mobile data and such.
So yeah – don't forget your charger at home to keep your phone active the whole time. If possible, a power bank on the go comes in handy too! Remember to pick a good power bank for your own safety.
Final Words: Sometimes All You Need Is A Good Book
This fact rings true when I travel alone. I love reading books. And one of the main reasons why I love beaches is the sense of serenity it brings me every time I need a getaway from the hustle and bustle.
A quiet beach allows me to fall deep into the words. It lets me engage a lot more.
A book is heavy – I know! I used to pack a small one to the beach before. But for now, all I need is a kindle.
Why Kindle?
It's like you're bringing a whole library of the world along and you tuck it neatly into your suitcase. How cool is that?
By the time I'm writing these words for you guys, I've found my way back to The Alchemist for the second time. If you haven't read it, please do! The GodFather is another good call, really!
If you don't have any title in your mind, don't worry! Just browse kindle and be inspired!