Home to the fiery bullfighting, prolific artists and the ancient Roman ruins, Spain is a country like no other. Lying beside the towering Gothic cathedrals we have the sprawling streets of Ibiza. Nestled by the rugged mountain peaks, we have sun-drenched beaches. For big foodies, its iconic tapas scene has taken the world by storm.
Whether you are planning to hide out in a sleepy village in Andalucía, or dance the night away after watching sunset, Spain has everything it takes to be your favorite destination in Europe. Here are the ten best things to do in Spain you should never miss.
Spain – Where A Lively Party Vibe Lies Beneath Whimsical Modernist Landmarks Meet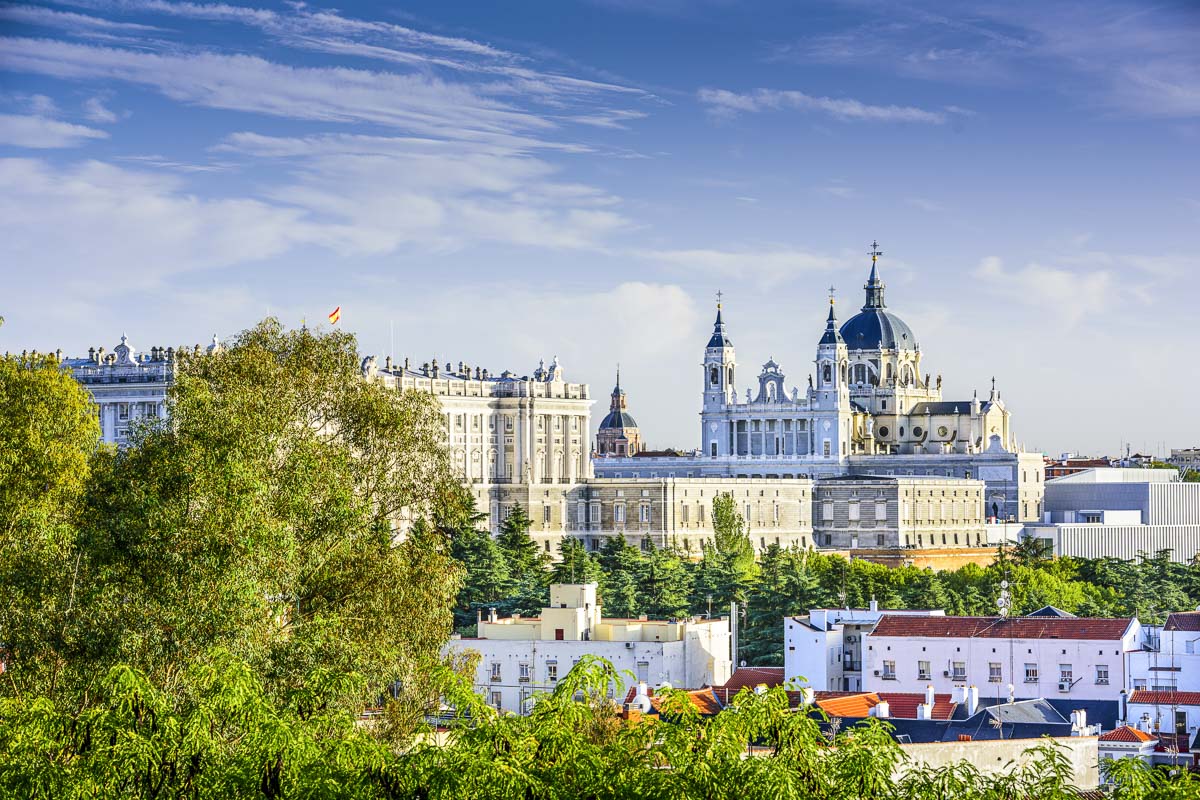 Friendly people, low pace of life, fiery tomato fight, and striking landscapes, Spain definitely has something for everyone. They say the daily life in Spain moves slowly and runs late, which is true and you can easily tell how everyone enjoys their moment to the fullest.
While Madrid and Barcelona are more energetic with live football matches driving the crowd crazy, we also have Casa Milà as a dream-come-true for artistic souls and peace seekers. Then Ibiza comes into play if you want to live up to the hype with that lavish nightlife.
If Spain is already on your bucket list, consider Spring and Autumn to hit the country as these are the best times to visit Spain. Get ready to stir your soul soaring around the epic mountain ranges, shred the snowy slopes of Sierra Nevada and devour those tapas bites to wake up your taste buds!
10 Coolest Things to Do in Spain for All Types of Travelers
Discover Art Nouveau at Casa Vicens Gaudi
Nestled in the tranquil neighborhood of Gràcia on Carrer de les Carolines, Casa Vicens Gaudi sowed the seeds of future masterpieces enriching the life of Art Nouveau until today. The house came to life as a summer house for the Vicens family with its history dating back to the late 19th century.
Recognized as a UNESCO World Heritage, Casa Vicens Gaudi serves as visible evidence reflecting different aspects of Gaudi styles. Casa Vicens Gaudi is an exquisitely restored modernist home that transports you back into the glorious era of Barcelona.
A thorough trip around Casa Vicens Gaudi will blow your mind with an extensive collection of timeless pieces of arts and furnishings. To revive all the best features and insight into this luxury dwelling, you should never miss a guided tour! Opt for an audio guide or a local companion to present you the significance of Art Nouveau and the early days of Dadi as an architect! If you're a history buff or architecture lover, Casa Vicens Gaudi is the best place to visit in Spain you should never miss!
Revive Gaudi's Spirit at Casa Milà – La Pedrera
We jot Casa Milà down in this list of the best places to visit in Spain for those after Gaudi's artworks. This is another remarkable masterpiece that Gaudi delivered to Spain. Hiding behind a rough-hewn exterior, Casa Milà houses a symbolic work of civic architecture.
Gadi set his bar very high in all the works he delivered and it goes the same way for Casa Milà. He successfully brought out an absolute value of constructional and functional innovations evolving around the decorative values.
Dubbed as La Pedrera, the name is translated into "the quarry". Its exterior design reminds you of a series of giant waves built with metal terraces embodied with natural elements. On the inside, you will find a set of organic and undulating rooms where the Bourgeois family once lived in during the early 20th century.
Once you climb to the top floor, this is where a huge collection of Gaudi's favorite materials is preserved throughout the attic. Each corner and design of the building is too fictional to be true. For that reason, La Pedrera serves as a dramatic backdrop to snap the best pictures of your trip to Spain.
Dance in a Flamenco Show Barcelona
Let's put Flamenco down the right way. Think about it! Its melody talks to your soul and even the most hardened souls fall prey to the charm of the dance and the music.
Barcelona is one of the top places in Spain to enjoy Flamenco. Watching those steps tapping on the floor while the blue melody is played out so beautifully at the back. More than just a dance show, Flamenco revokes the best part about Spanish culture. The top-rated Flamenco shows in Barcelona is an incredible live display of Spain's musical and dance tradition. You will get to join the professional, passionate dancers living their dreams to revive a pleasing emotional art to the cheering audience under the stage.
There are many shows and tours in Barcelona to choose from. Some of which include a visit to a Tapas restaurant and sightseeing to the hidden gems of Barcelona before the shows begin.
Seize the Holy Spirit of Montserrat Landscape
Montserrat is one of the most popular day trips from Barcelona. Looming as a serene and jaw-dropping countryside, Montserrat only takes you a good hour by train from Barcelona. Translated into "Saw Mountain", Montserrat is dominated by the enormous ranges of rugged, sawtooth appearance.
The most iconic attraction of Montserrat is the quaint monastery of Benedictine engulfing a mesmerizing view over Catalonia. Either if you're a nature enthusiast, passionate shutterbug, or following a religious pilgrimage, Montserrat always comes in handy.
Visiting the monastery can be done via a scenic hike up the mountain peaks. Otherwise, you can opt for an epic cable car ride to take in that stunning view. Walk further afield and you'll end up at the Montserrat Art Museum. It houses a precious exhibition of timeless artworks stemming across eight centuries. We're talking about Catalan artists, Middle East collection, contemporary avant-garde arts, and many more.
A decent trip around Montserrat may last for a day and if you're not in a rush, spending a night over is worth a consideration.
Enjoy Tapas in Seville
Tapas has been a vital part of Spanish cuisine and no trip to Spain is complete with indulging your biggest bite into this savory treat. It's a no-brainer to admit that Seville is one of the top places in Spain to hunt down for this snack-sized dish.
Assembling over 3000 tapas bars across the region, Seville screams out a cherished local pastime to dine out on a tapas trail. Come with an empty stomach and blend in the cheerful gatherings of La Brunilda waiting for papas bravas. Game up your dining experience with a full-on choice of modern tapas and pair it with a bottle of wine.
Most of the tapas bars in Seville are jam-packed and chances are you may want to be pushy a little bit to get your meal ready. If you're new to the restaurant and not sure what to go after, don't hesitate to ask a local and let them give you a hand!
That being said, Seville's tapas bars are about to squeeze you like sardines so if you want to dodge the crowds, have an early dinner around 7 or 8 pm (Spanish dinner starts relatively late around 9 pm)!
Go Skydiving in Costa Brava
Any of you hunting for an adrenaline-fueled activity in Spain? If that's a yes, we're here to represent skydiving, a top choice for extreme sport in Costa Brava. Empuriabrava, the largest skydiving center all over Europe, has put Costa Brava down the bucket list of many visitors ready to buckle up and sail through the wind.
Hover in the air and soak in the scenic beauty of the mountain ranges and coastline. No matter if you're an expert diver or a novice, you will find something customized just for you in Empuriabrava. The professional team goes above and beyond to get you ready for the jump with all the preps and instructions you need.
Then you even receive pictures, videos, and certificates at the end of the session. Try it out and conquer those cold feet because the staff is extremely helpful and comforting to bring you the best experience ever! Skydiving is an extreme sport and definitely not something to screw around with. But with Empuriabrava, you'll have a lifetime memory of Costa Brava!
Watch a Live Match at Camp Nou Stadium
Let's get down and serious guys! Who can refuse that adrenaline kick to scream their hearts out cheering their favorite team? Watching a live football match in Camp Nou Stadium is a rewarding memory and it's completely different from other stadiums around the planet. That is the reason why we jot it down right here as one of the must-do activities in Spain.
Well, if you say you're not a football fan and that makes no sense at all to push you there on the seat screaming like everyone else – you're wrong! Camp Nou Stadium is not only about a pure football match, it's a culture, a vibe, a memory when you resonate with thousands of people.
Apparently, you need an entrance ticket to claim your seat beforehand. Don't fall for resales or unofficial outlets and remember to get those tickets from the official website! Once you sort out the date, check out for the match schedule online, and don't forget to reach the stadium at least an hour before the match begins!
Wake up the Night in Ibiza
"I took a pill in Ibiza" – that keen lyricism of Posner's single keeps playing at the back of our mind! But stepping outside the track, what's about Ibiza that visitors keep talking about? Nightlife hot spots, stripping and parties all come together to make Ibiza an irresistible destination in Spain.
This is home to a phenomenal offering of nightlife and an upbeat vibe speaking for luxury and lavish life. You will see world-renowned DJs rocking the dance floors, live bands heating the ambiance, and luxury yachts tied to the dazzling shorelines.
The identity of Ibiza is moored to a discrete and exclusive lifestyle. It's all about that glamour and richness that you barely find elsewhere. If you want to spot celebrities and football stars, hit the beach clubs in that killer's dress and go heads over heels with that flamboyant night!
You can also chill on the beach of Cala Jondal and laze around in that idyllic experience with your fellas and besties. Last but not least, watch sunset on Benirras beach and join the local hippy community playing drums on the sand as the sun beams down.
Go Skiing at Sierra Nevada
Winter is around the corner and we are all so ready to shred the slopes. Sierra Nevada is unarguably the highest and most snow-sure ski resort in Spain. Sierra Nevada ski resort encompasses an extensive, epic terrain connected with a modern lift system. The alpine reaches a whopping height over 2100 meters so you can be sure about the snow condition.
Sierra Nevada ski resort is located in Southern Spain. Equipped with 131 ski slopes reaching 110 kilometers in total, Sierra Nevada welcomes a huge number of skiers around the world from late November until May when the crowd thins out.
Other than skiing, ice skating at Mirlo Blanco snowboarding, snowshoeing, and stargazing are some of the top calls in Sierra Nevada for outdoor enthusiasts. Ultimately, we won't forget to mention the exhilarating tandem paragliding. This extreme and fascinating sport lets you admire the Sierra Nevada while hovering in the air and sail through the highest peaks of Spain with the help of professional pilots.
Get Wet and Red at La Tomatina Festival
We wrap up this curated list of the coolest things to do in Spain with the world-renowned La Tomatina festival. Aiming to promote happiness and entertainment, La Tomatina pulls a crazy crowd of attendees to Buñol, a Valencian town of Spain every August. This enthusiastic festival is ranked as the World's Biggest Food Fight where thousands of participants smash the crowd with over-ripe tomatoes.
A slice of ham is hung atop a pole calling for the attention of the crowd. Once the ham is dropped to the ground, that is when a loud signal bursts to welcome trucks into the chaos. La Tomatina Festival lasts for about an hour and once the fun is over, firefighters clean up the streets and wash you off with hoses.
Crazy and wacky, we know, but imagine how fun it would be to enjoy this colorful and messy festival and come home with so many memories? It's estimated that around 40 tons of tomatoes are used for this one-hour flight. And for the most enjoyable experience, wear something short to ensure your best comfort. Whereas, man can totally hit the streets just in underpants!
Are you ready to rock Spain in your way? The shortest time we recommend for Spain is one week. But to make the most of it, you can go up to two weeks or even longer to cover more things to do in Spain than just touristy attractions.