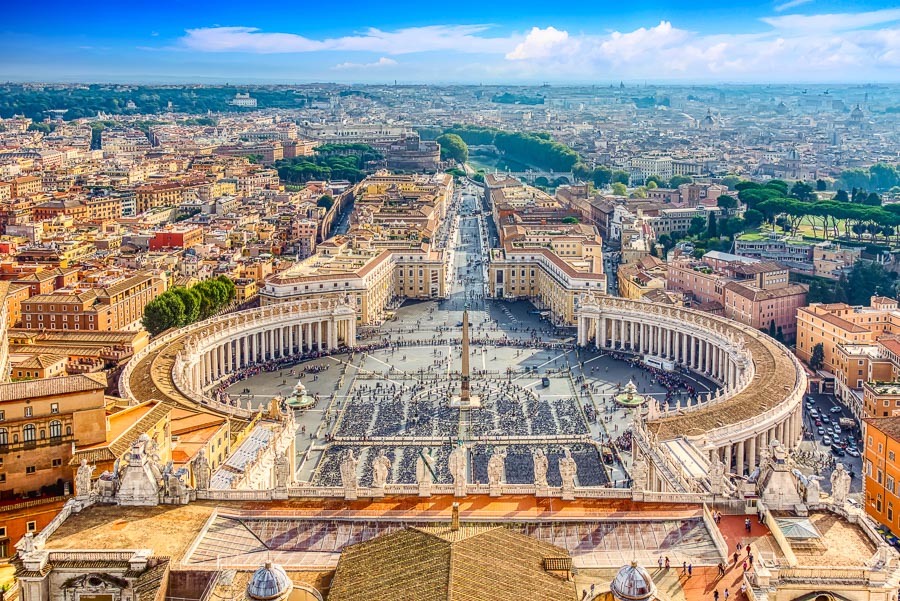 Acting as the seat of the Roman Catholic Church, Vatican City is now recognized as the smallest city in the world and a UNESCO World Heritage since 1984.
Vatican City is more than just a religious center. In fact, why the tiny country was left behind in the middle of an independent country remains an interesting question to most people.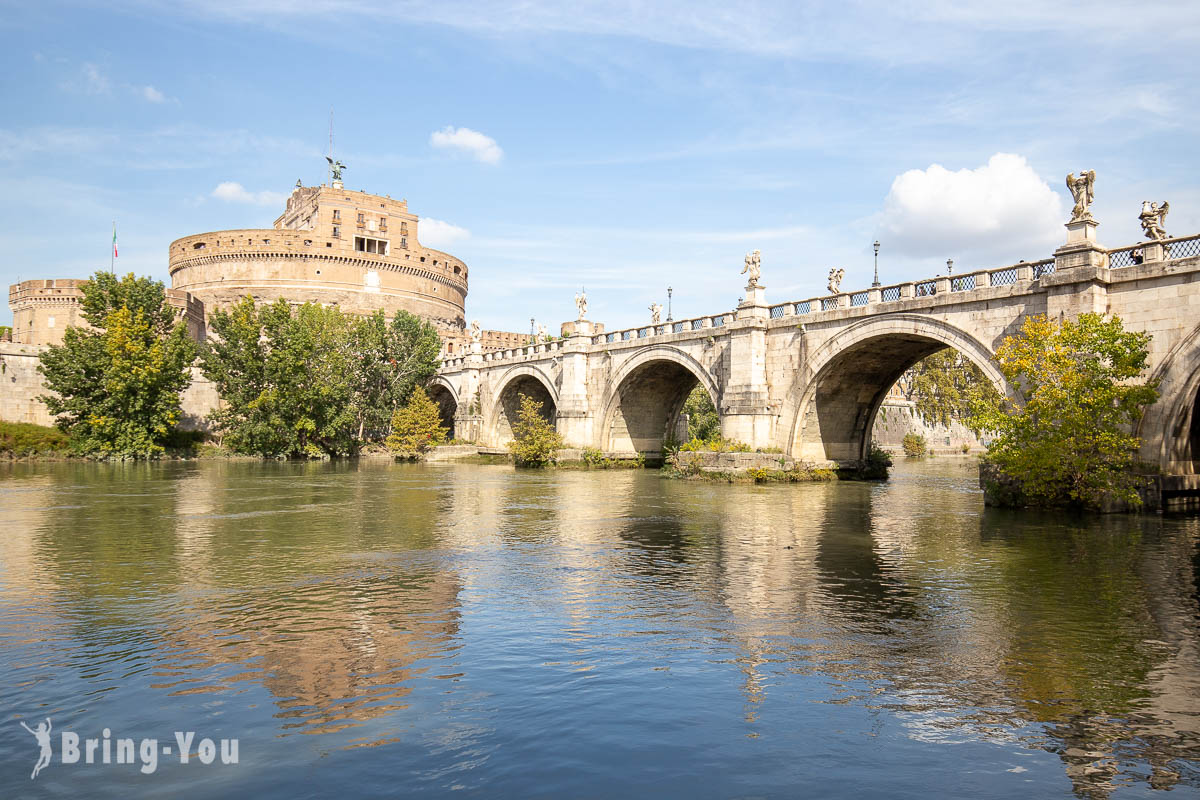 In the past, the Vatican City was part of the so-called Papal State which is a sacerdotal-monarchical state ruled by the Pope. He was both a religious and political leader. Centered in Rome, these Papal States extended across various parts of what's now Italy.
Things turned to a new page when Mussolini took power in the 1920s and didn't stand on the same ground as the Pope going against the new Italy established not long ago. This endless debate kept going for around 50 years.
In the end, Mussolini and the Pope struck a deal. He created Vatican City, an independent state funded by the new Italy. In return, the Pope would stop criticizing Italy, making Catholics more favorable to the nation.
Today, Vatican City serves as one of the most sought-after destinations in Rome. People flock here to soak in the view from the dome of St. Peter's Basilica, walk the Vatican Gardens, and visit the Vatican Museum.
Here is a one-day itinerary for your first time to the Vatican City.
7 AM: Breakfast At Forno Feliziani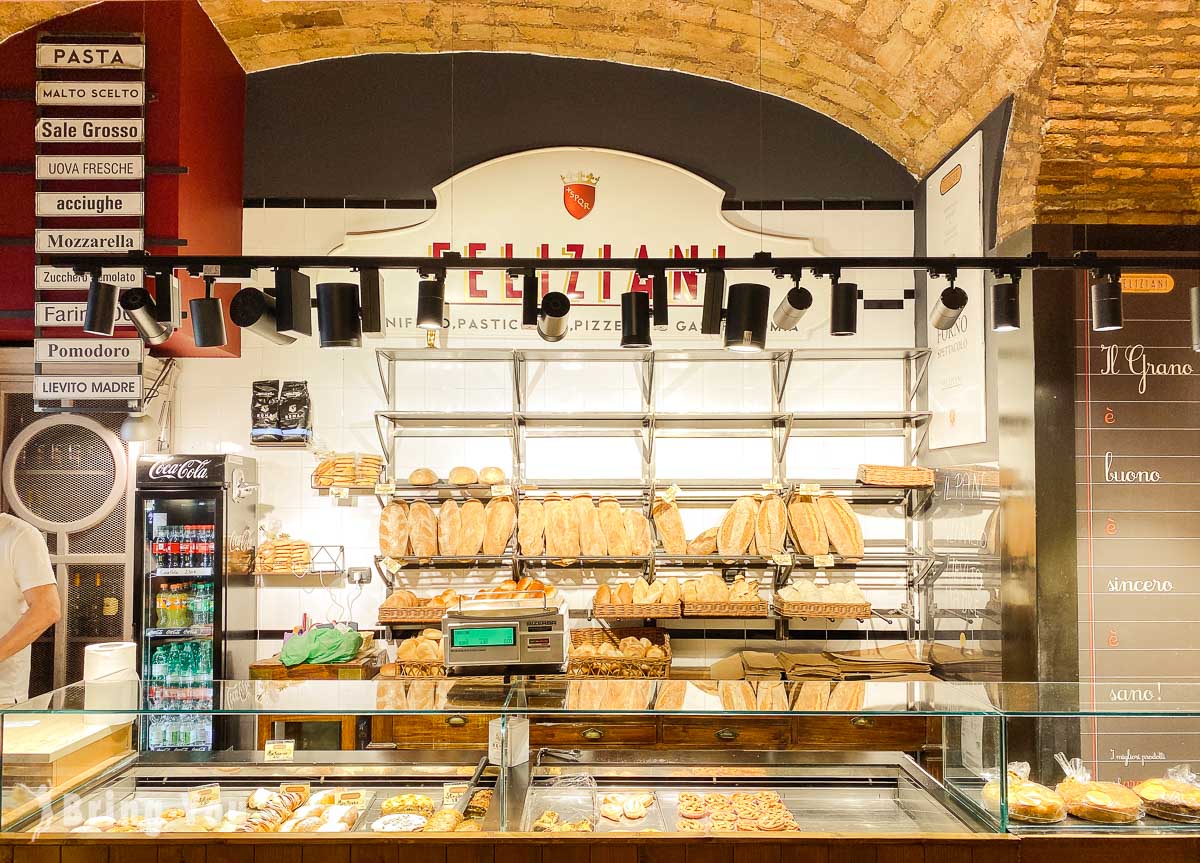 There aren't any actual restaurants inside the Vatican City. So, before the museum doors swung open, head straight to Forno Feliziani where the fine cups of Joe are whisked up with dignity along with famous Roman pies as well as pizzas.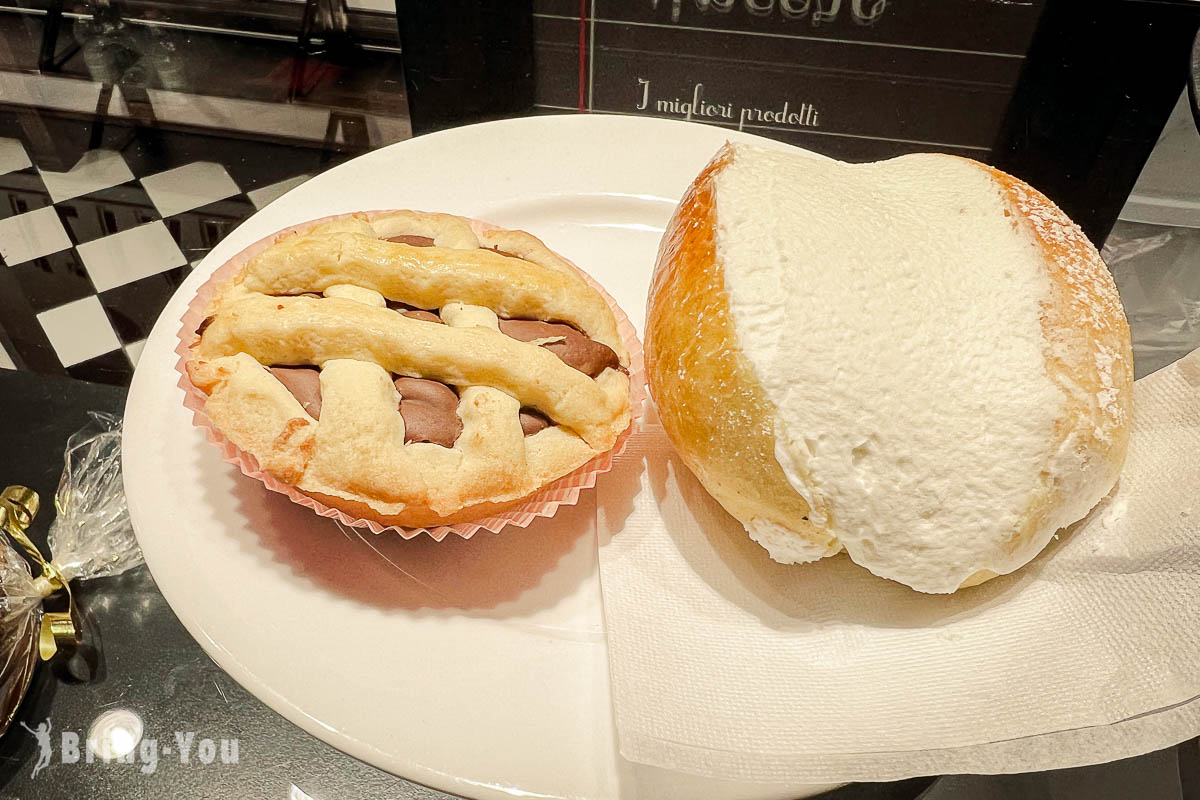 Right here, spongy servings of Maritozzo fill the rumbling stomachs on a daily basis. Soft, aromatic, and creamy on the palate, Maritozzo will leverage your average breakfast with that indulgent, fluffy cream oozing out.
Once you're ready to go, start with Musei Vaticani as the first educational trip of the day!
9 AM: Vatican Museums (Musei Vaticani)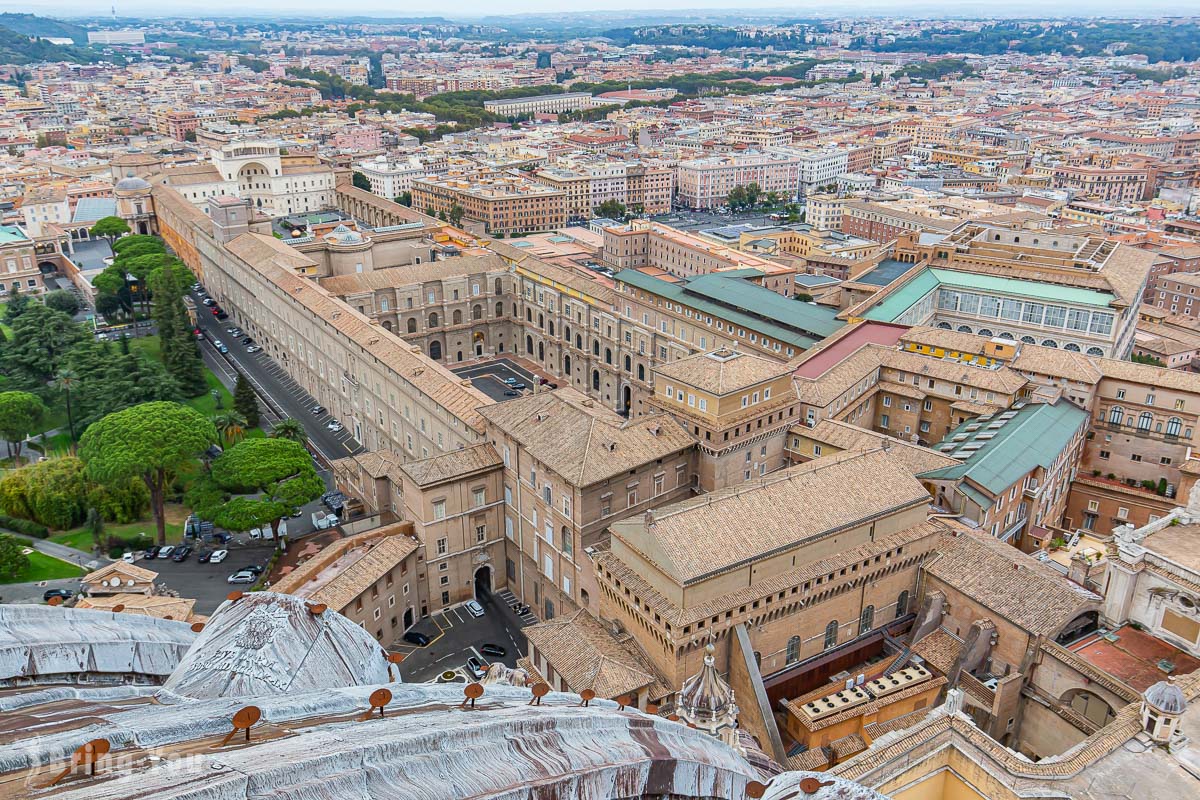 To kick off your Vatican City adventure, you have to begin with a trip to the Vatican Museums (known as Musea Vaticana in Latin and Musei Vaticani in Italian).
Here's a cool nugget: These museums are the second oldest on the planet, tracing back to 1506 when Pope Julius II decided to share his collection of classical sculptures with the world.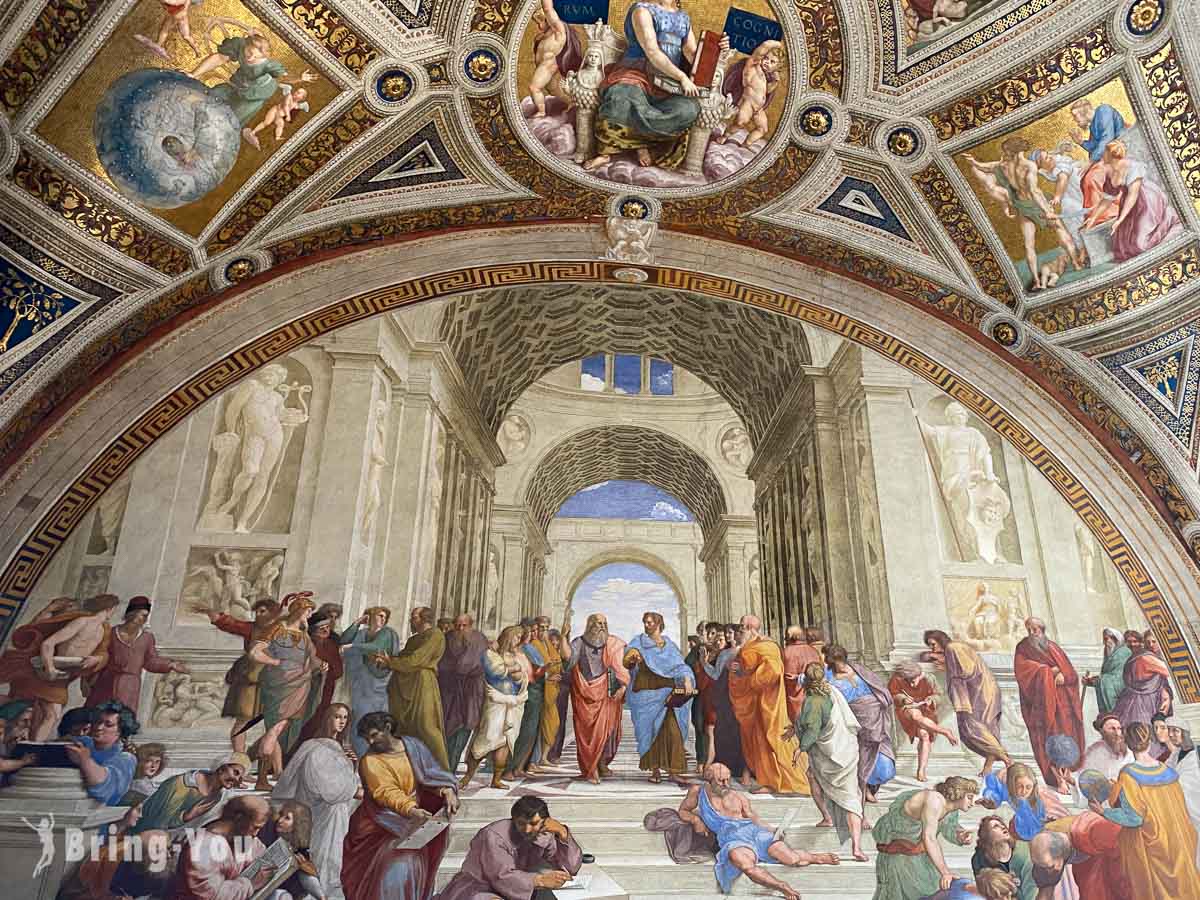 Wondering what they have in store for you? Get ready to be amazed at an immense collection of art collections, archeology, and ethnology over the last 2000 years! On top of that, the architecture of the buildings and their over five miles of corridors are incredible time capsules themselves.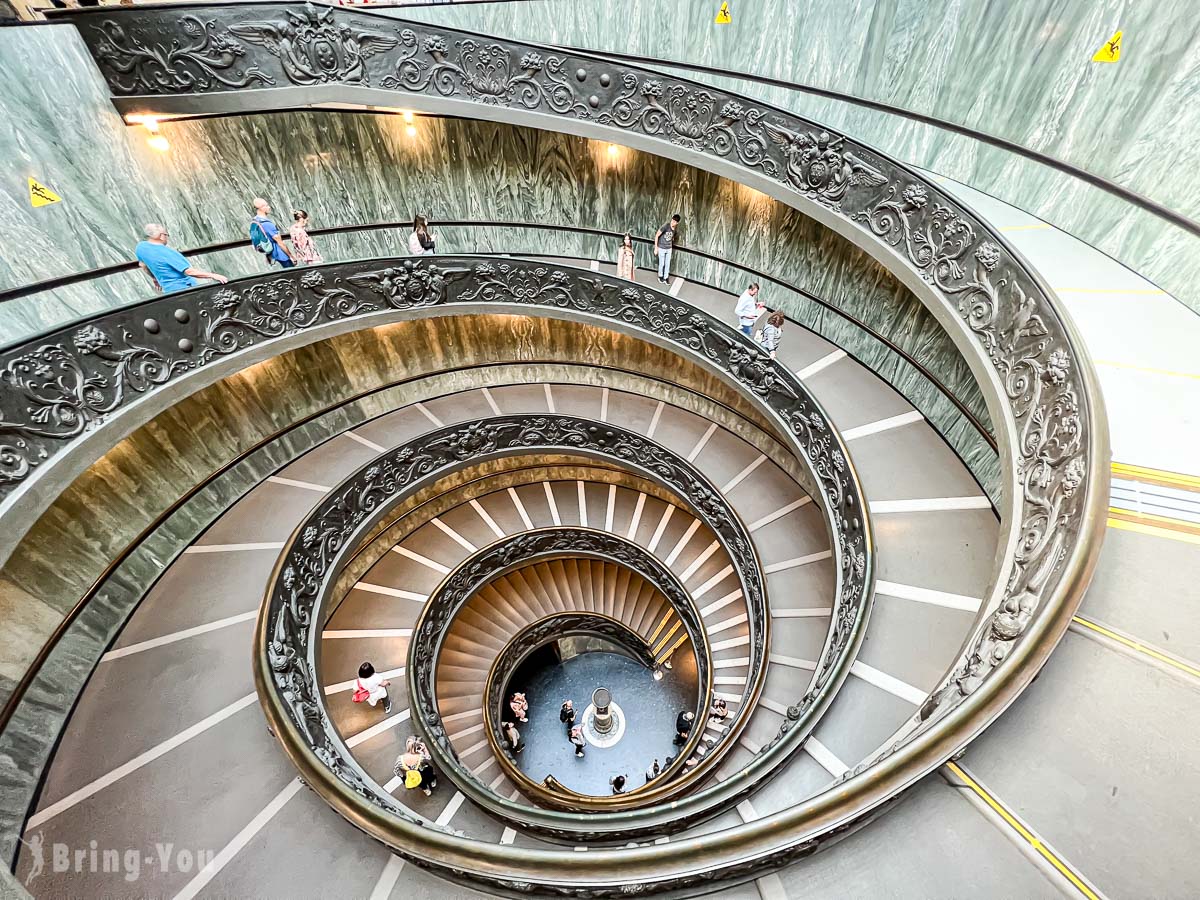 Heading out for the first time? Snag your tickets beforehand to dodge the potentially long lines. Don't drink a whole bucket of water before coming in as finding bathrooms inside can be the end of the world once you're inside.
12 PM: Lunch Time At Old Bridge Gelateria And Alice Pizza Via delle Grazie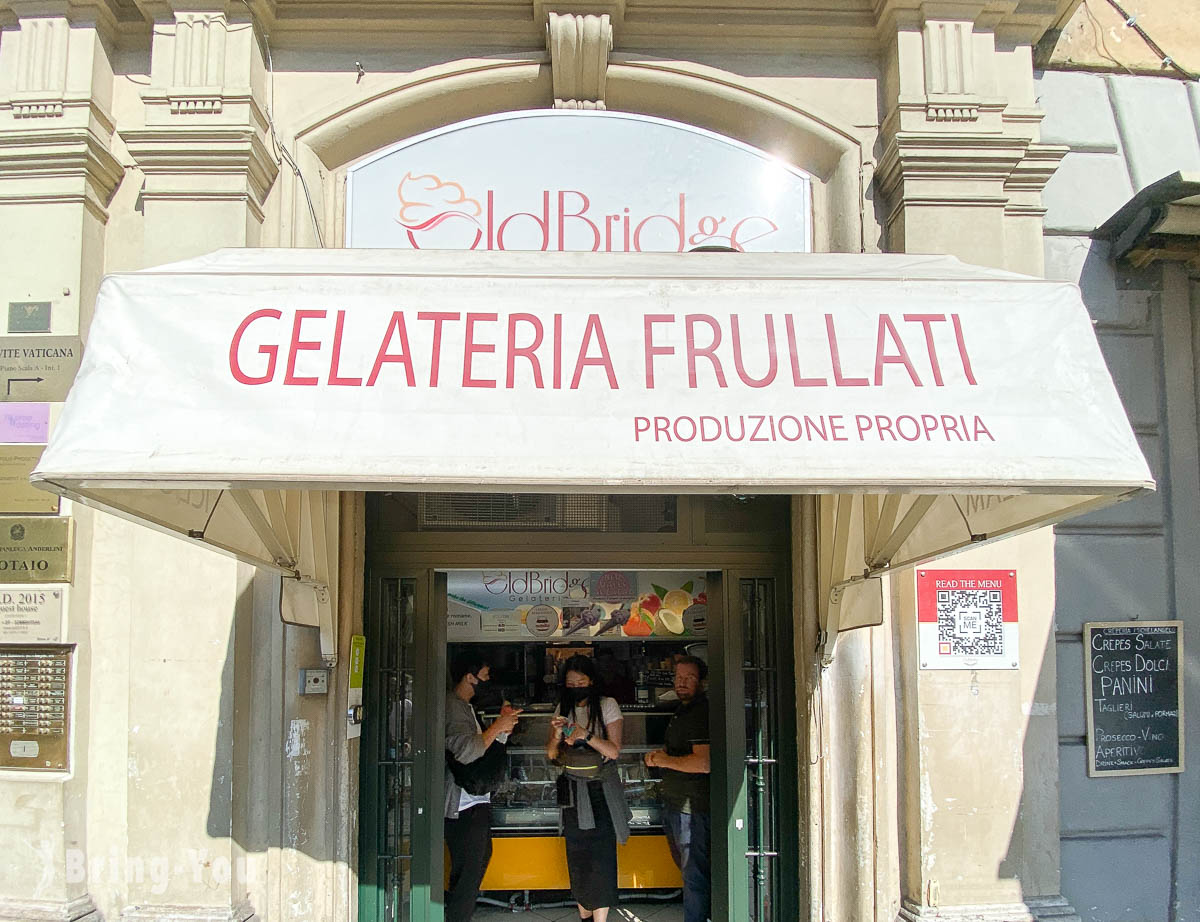 To discover all the masterpieces at Vatican Museums to the fullest, you may need at least two hours to three. Now as the sun is reaching its peak, it's time to delight your hungry stomach with traditional staples.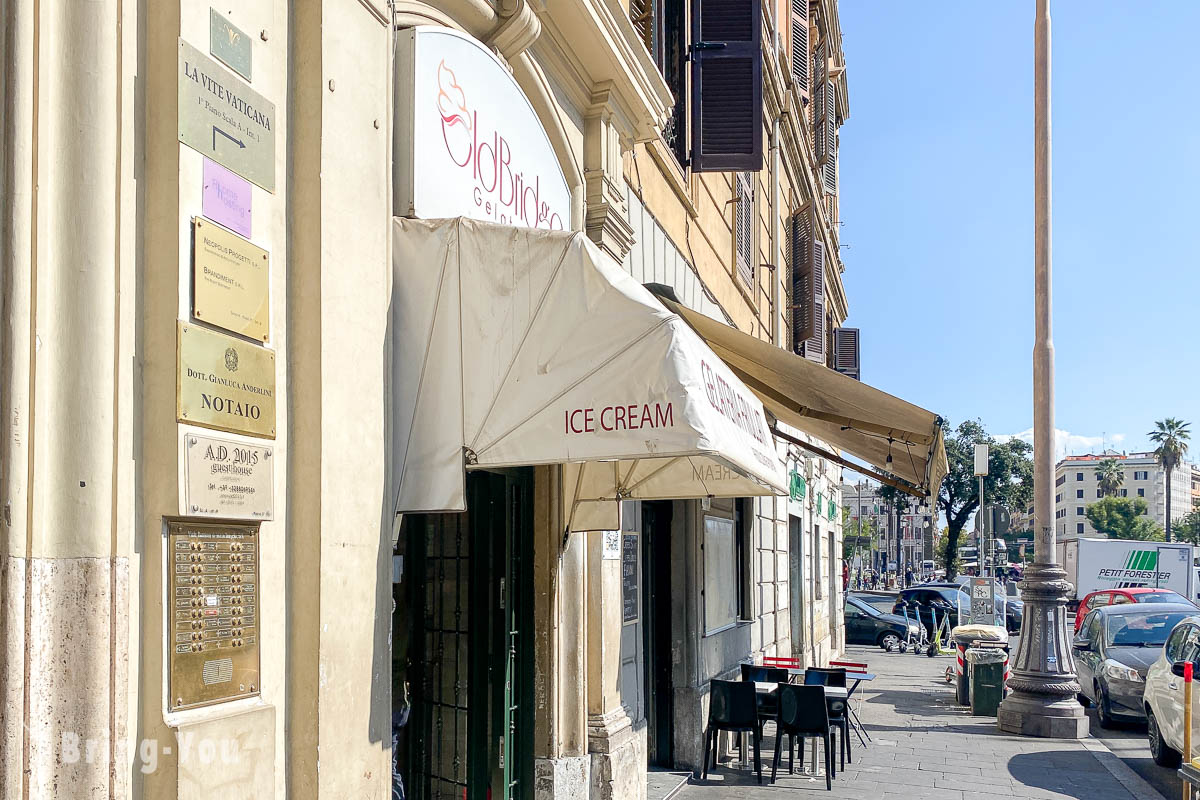 First off, start with Old Bridge Gelateria for a sweet treat in the middle of the day! Dubbed as the first and original outlet of a renowned ice cream parlor, Old Bridge Gelateria offers classic, freshly made fruit gelatos and yogurt.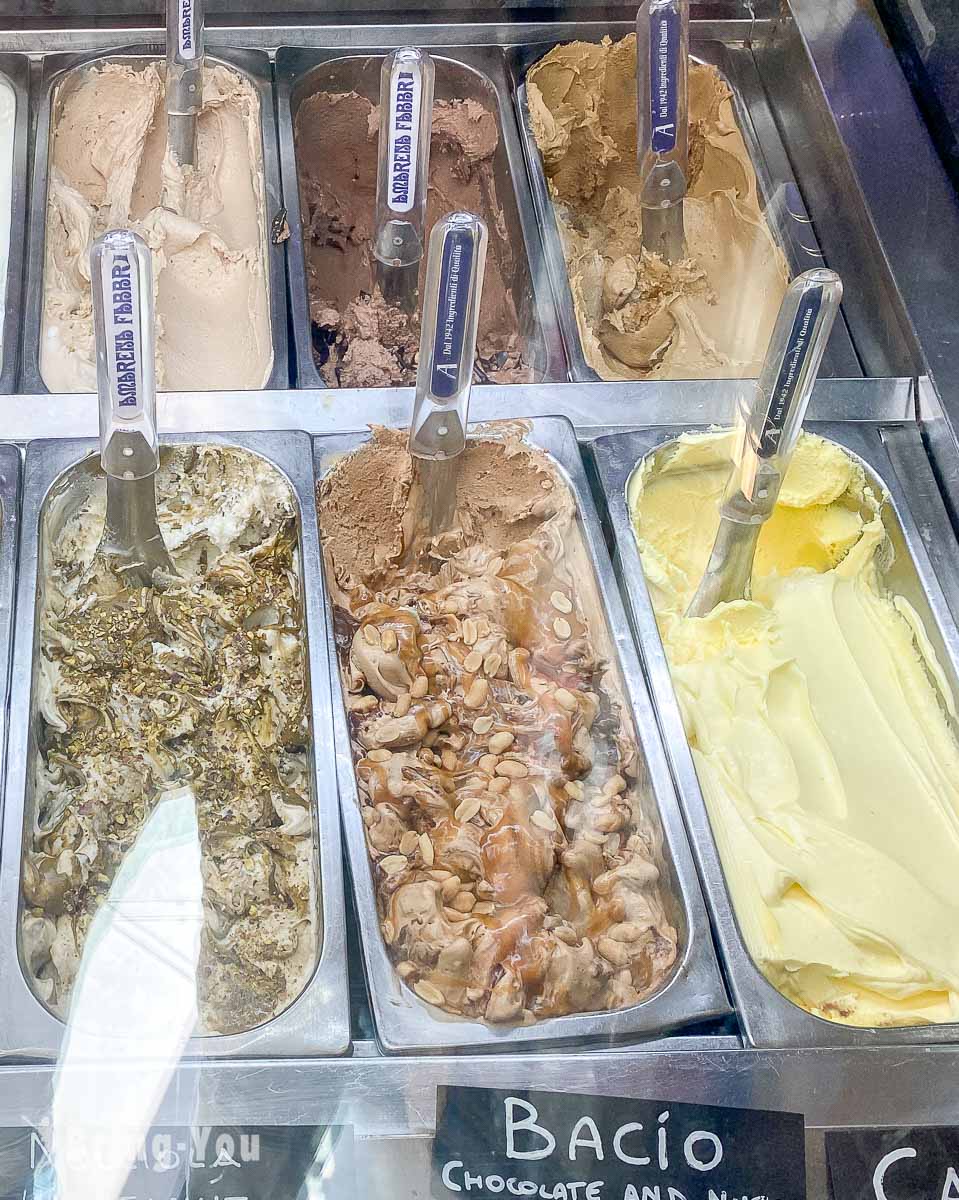 Their extensive collection of flavors will have you spoiled. So if you feel like you don't wanna let any of those flavors go to waste, try one to two flavors today and return the next day.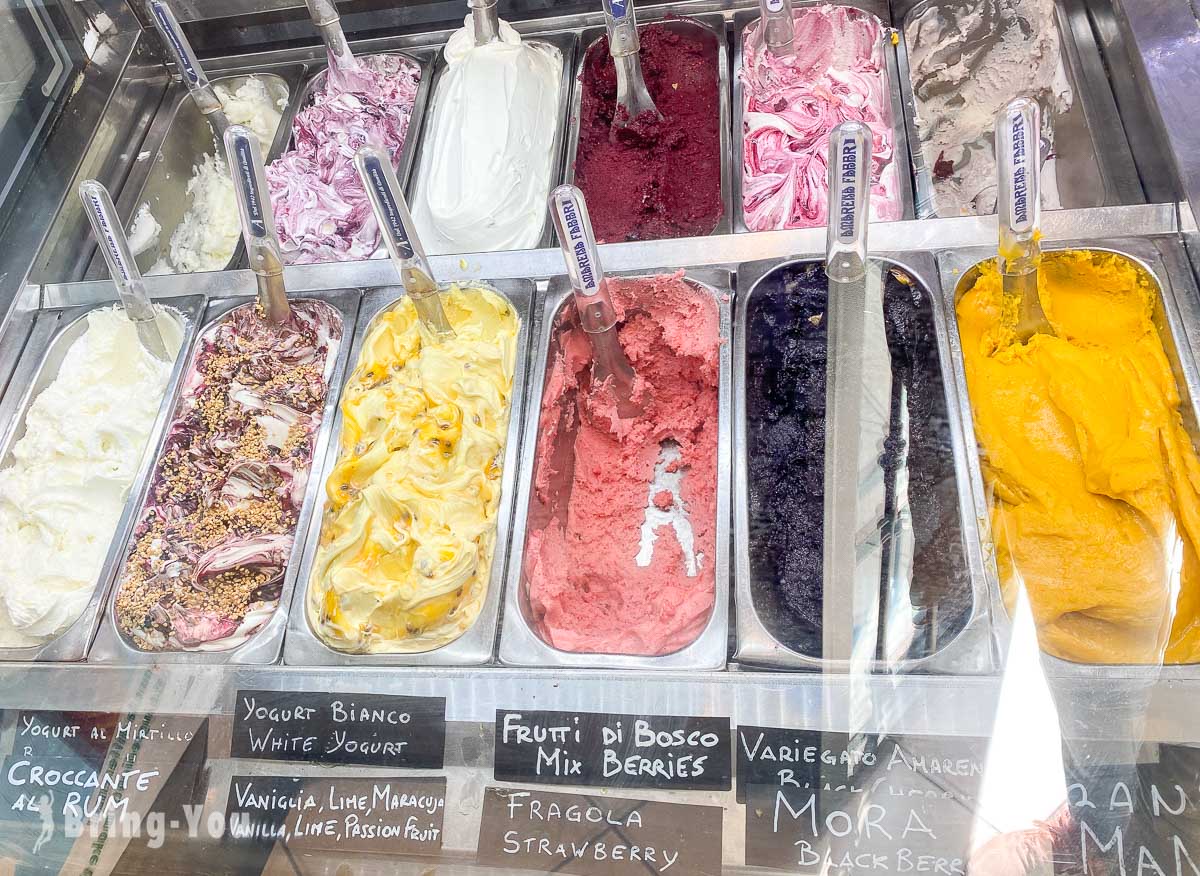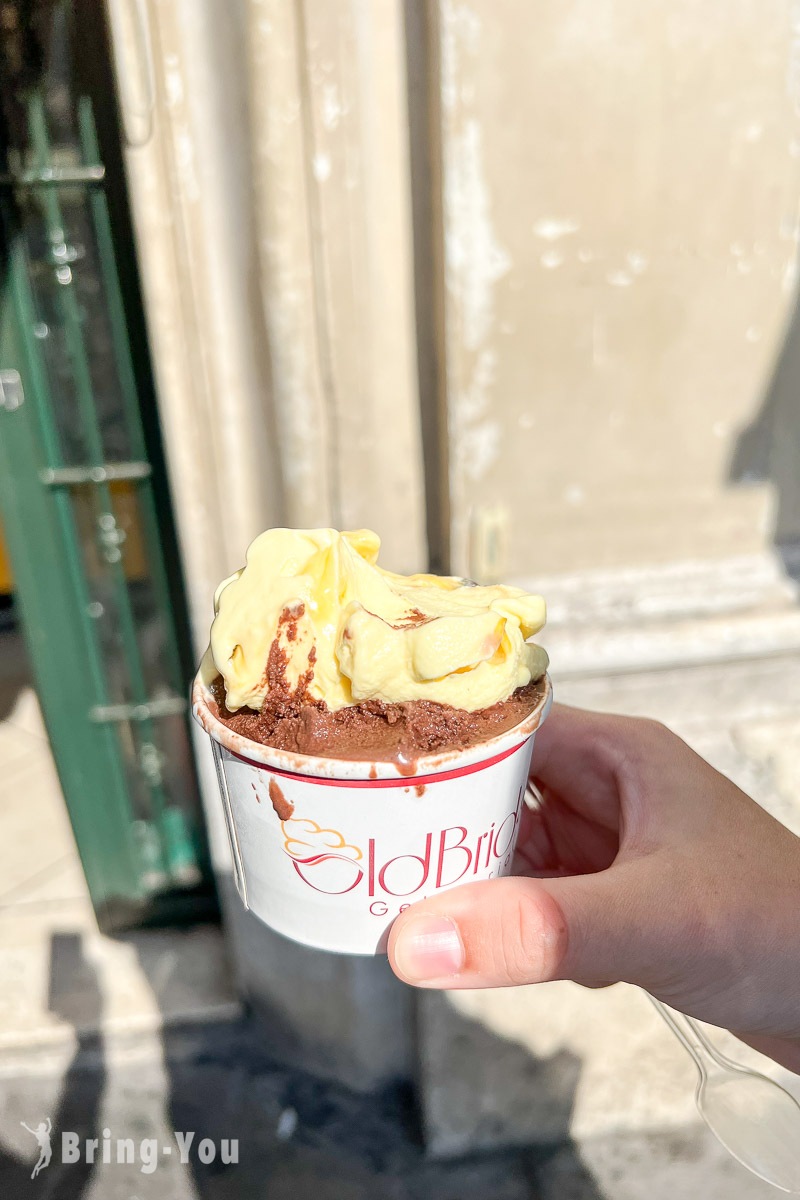 Just ten minutes from Vatican Museums, Alice Pizza via delle Grazie is abuzz with crowds on any given sunny day when lunchtime is around the corner.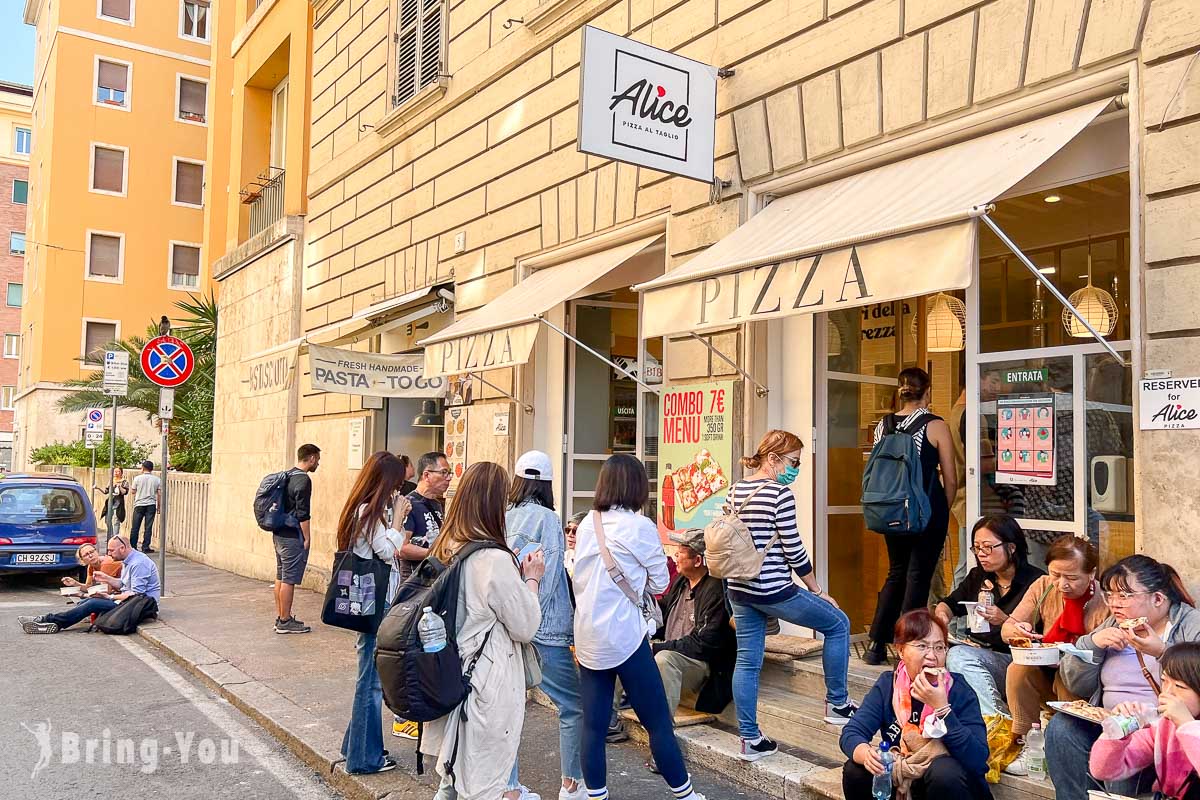 Right here, you pay as you take. Weigh the amount of food and pay accordingly. They've got this awesome combo menu for about 7 euros, and it gets you a hefty slice, more than 350g worth.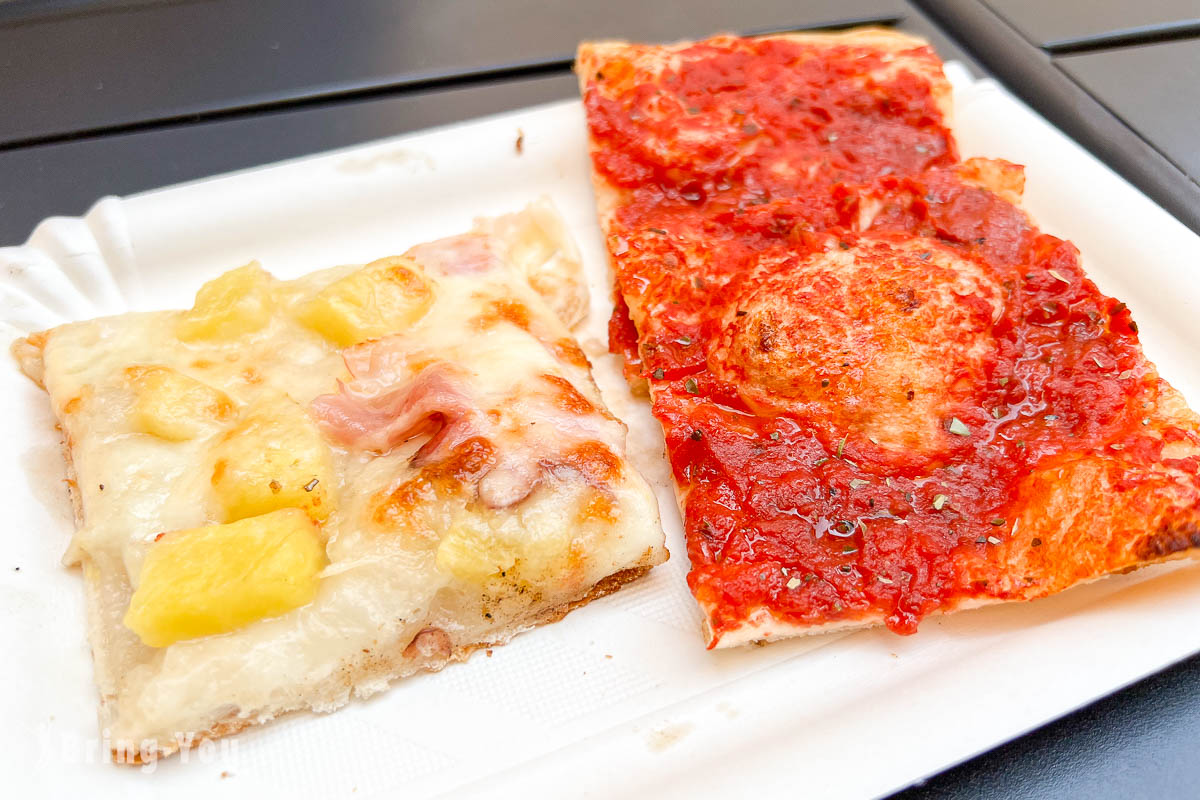 When in doubt, try their potato pizza. They also dish up sandwiches, burgers, and delightful fried rice balls stuffed with cheese and tomato.
2 PM: St. Peter's Square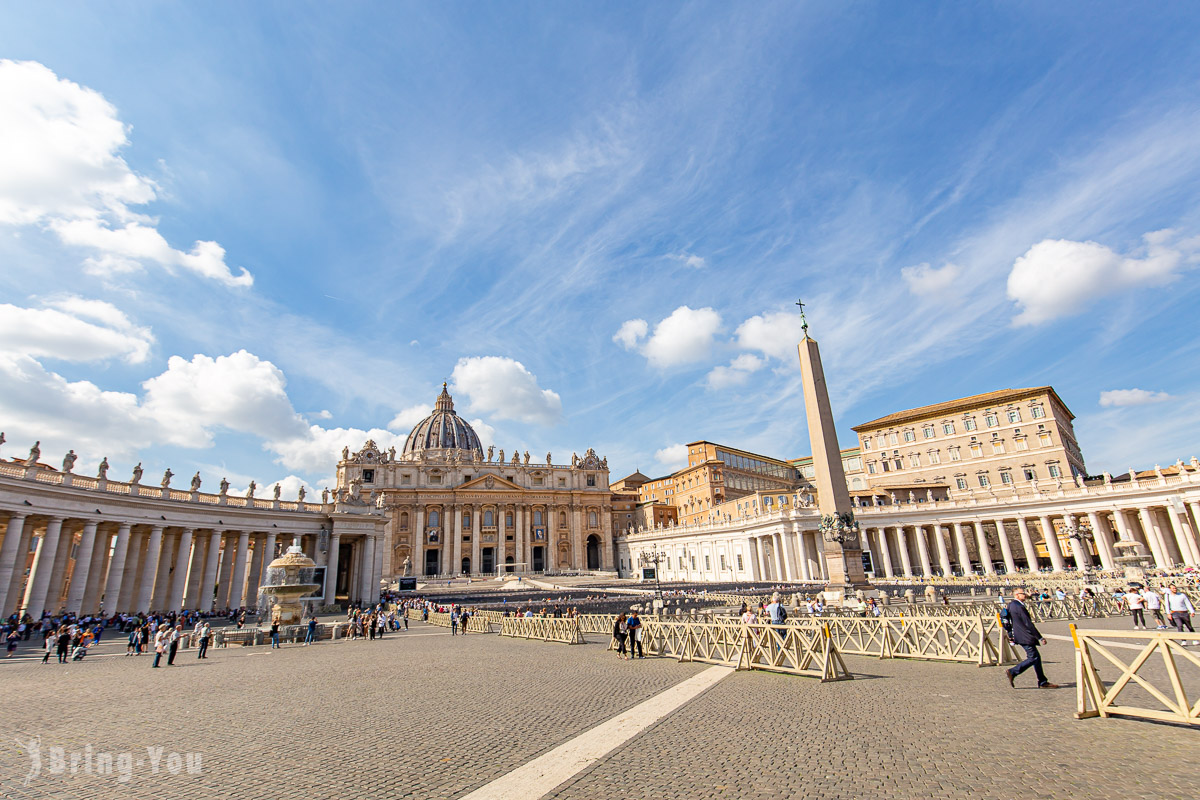 As the scorching heat passes its climax, head outdoors to the most bustling square in Vatican City to watch people and see life go by. Nestled in the watchful gaze of St. Peter's Basilica, St. Peter's Square stands as a vast and stunning open space that's rich in exploration and admiration.
The square is big with lots of things to see. They named it after Saint Peter who was one of Jesus' apostles and the first Pope of the Catholic Church.
One of the most striking features of the square is the gigantic obelisk, reaching 25.5 meters in height or 41 meters when including its pedestal. History has it that the obelisk was transported from Egypt's Heliopolis in 1586 as made for a notable Roman official called Cornelius Gallus and reached the pier in 37 AD.
Another striking point at the square that I absolutely loved is the collection of the so-called Doric columns wrapping the colonnade. Right there, 140 statues have stood the test of time since 1670, depicting exquisite images of saints, popes, martyrs, evangelists, and other influential religious figures.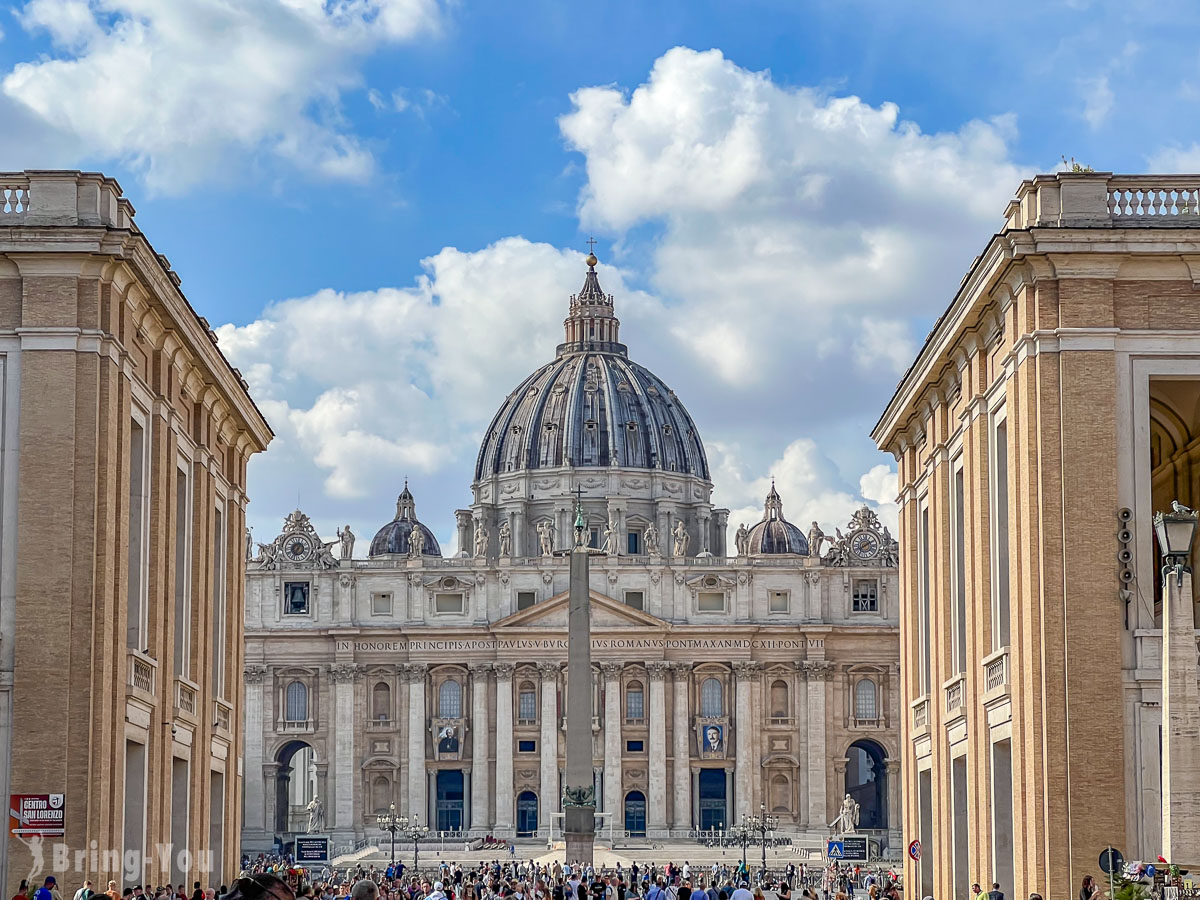 3 PM: Castel Sant'Angelo (Castel Sant'Angelo)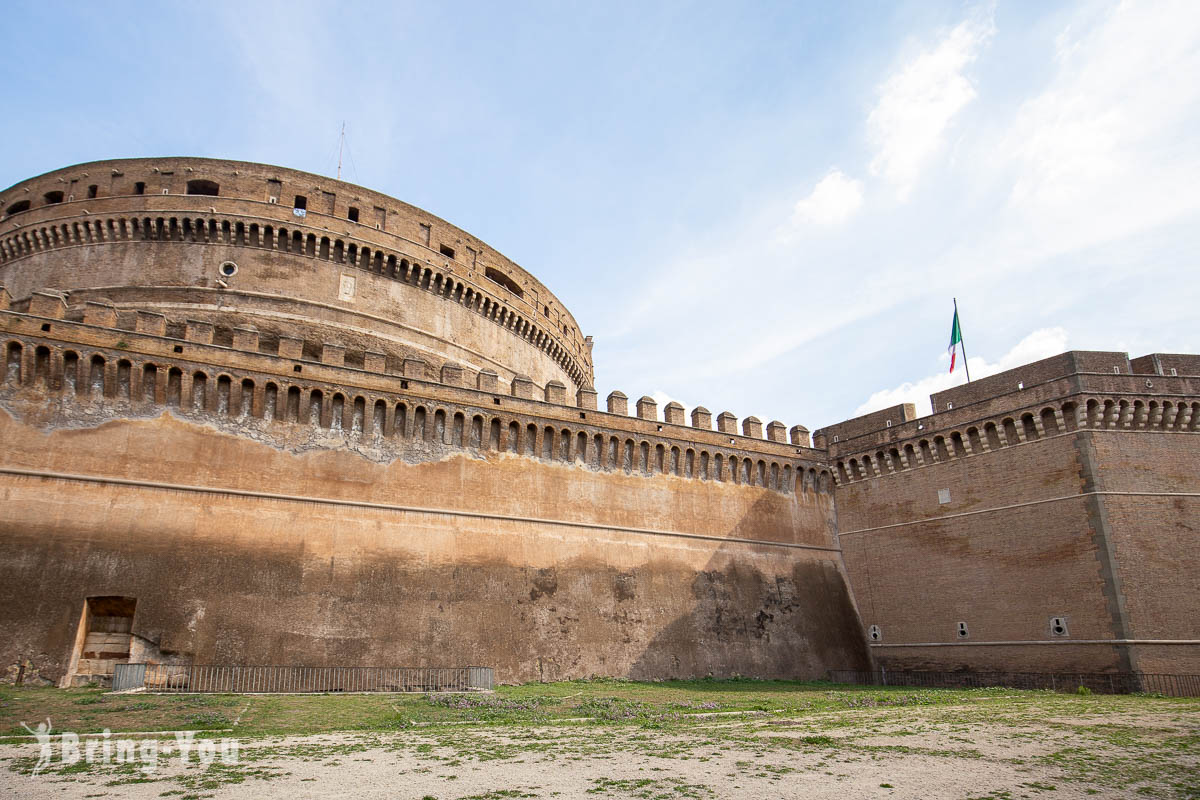 Just over a ten-minute walk west of St. Peter's Square, the remarkable Castel Sant'Angelo stands tall, defying the years for nearly two millennia. This extraordinary monument has undergone multiple changes over the centuries since it was put up as the tomb of Emperor Hadrian, then transformed into a fortress, a papal residence, and a prison, and finally evolved into the museum it is today.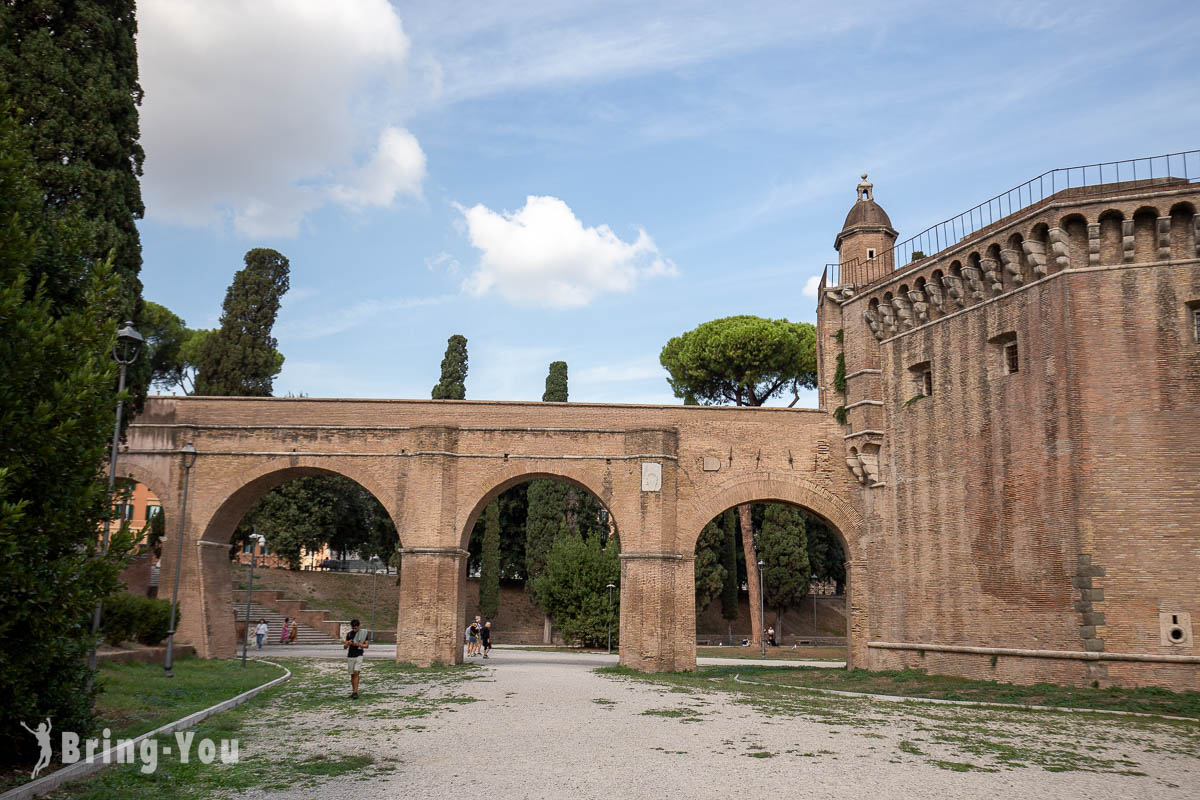 On the inside, they turn it into a wonderful art gallery where timeless pieces of frescoes and sculptures co-exist. Within a short amount of time here, you're guaranteed some of the most insightful learning about the various periods of Roman history.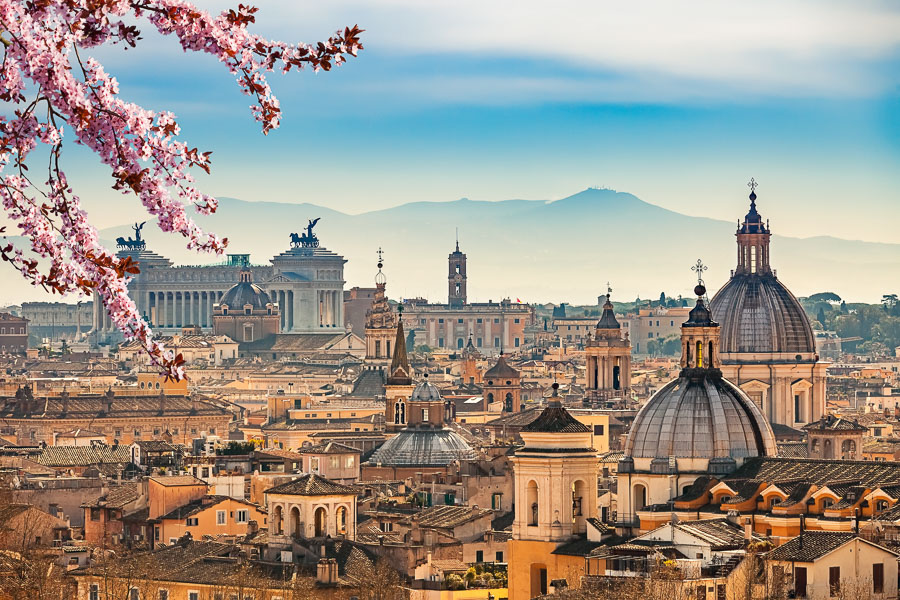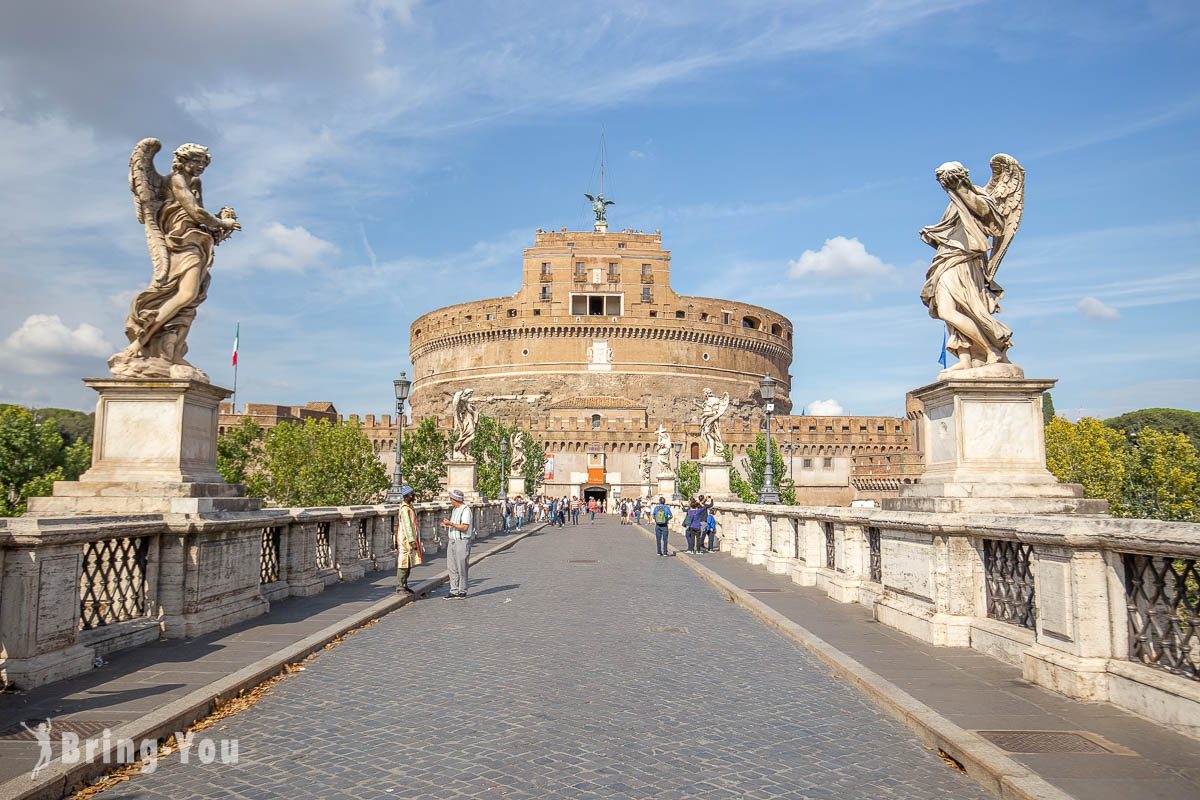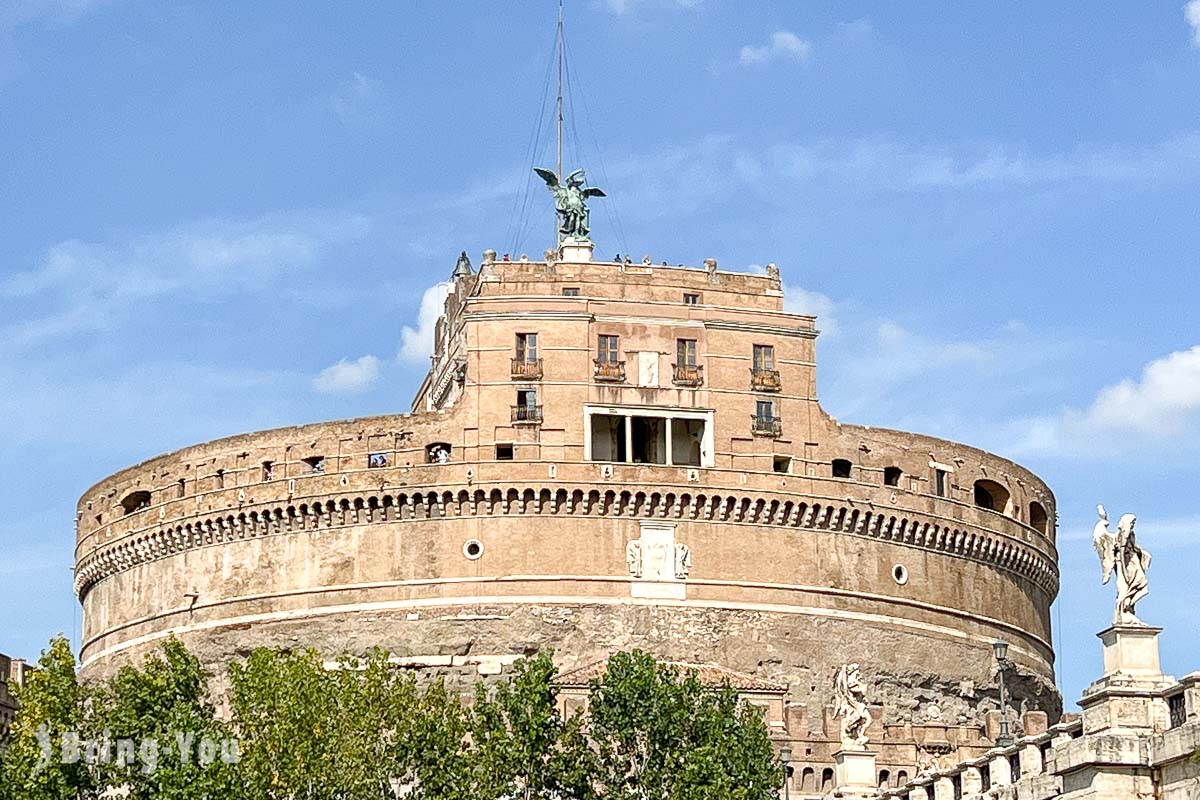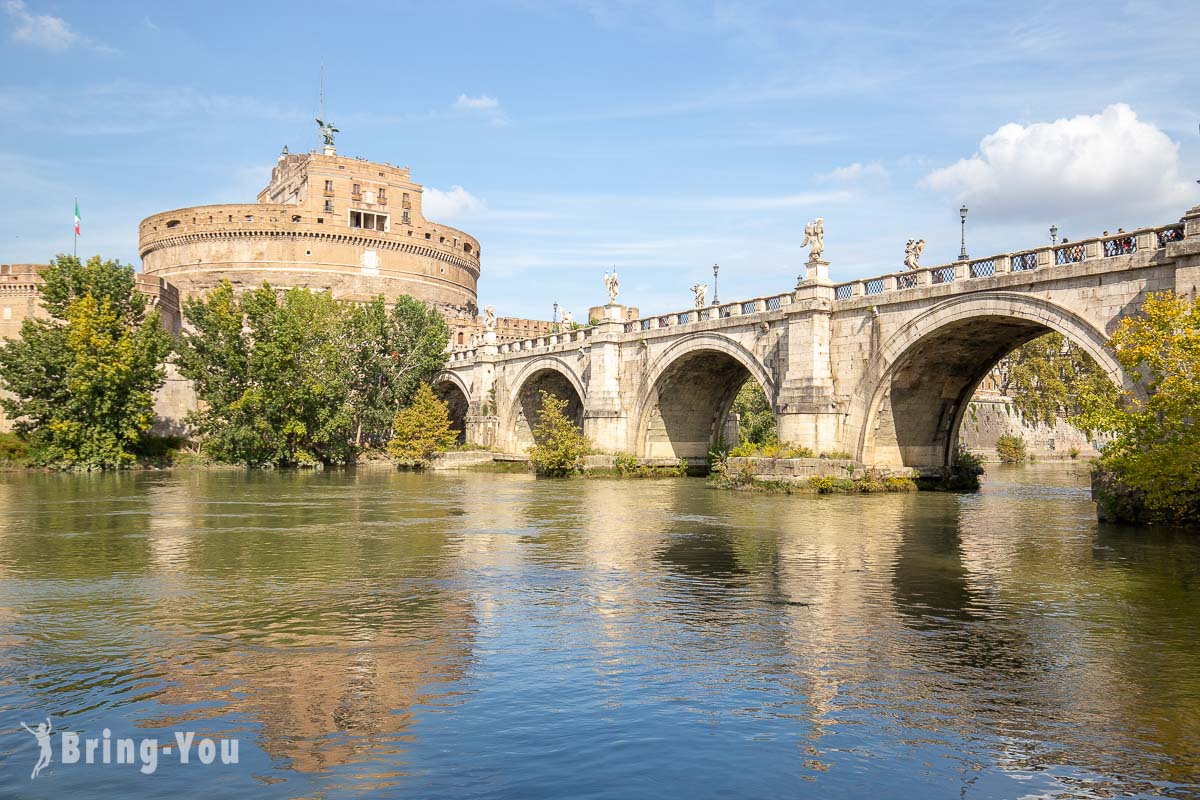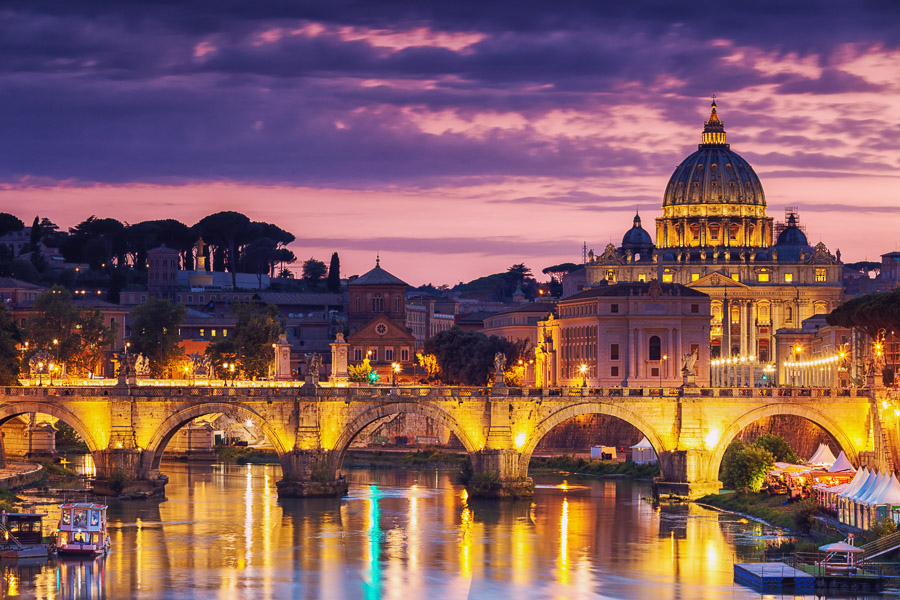 4 PM: Climb The Dome Of St. Peter's Basilica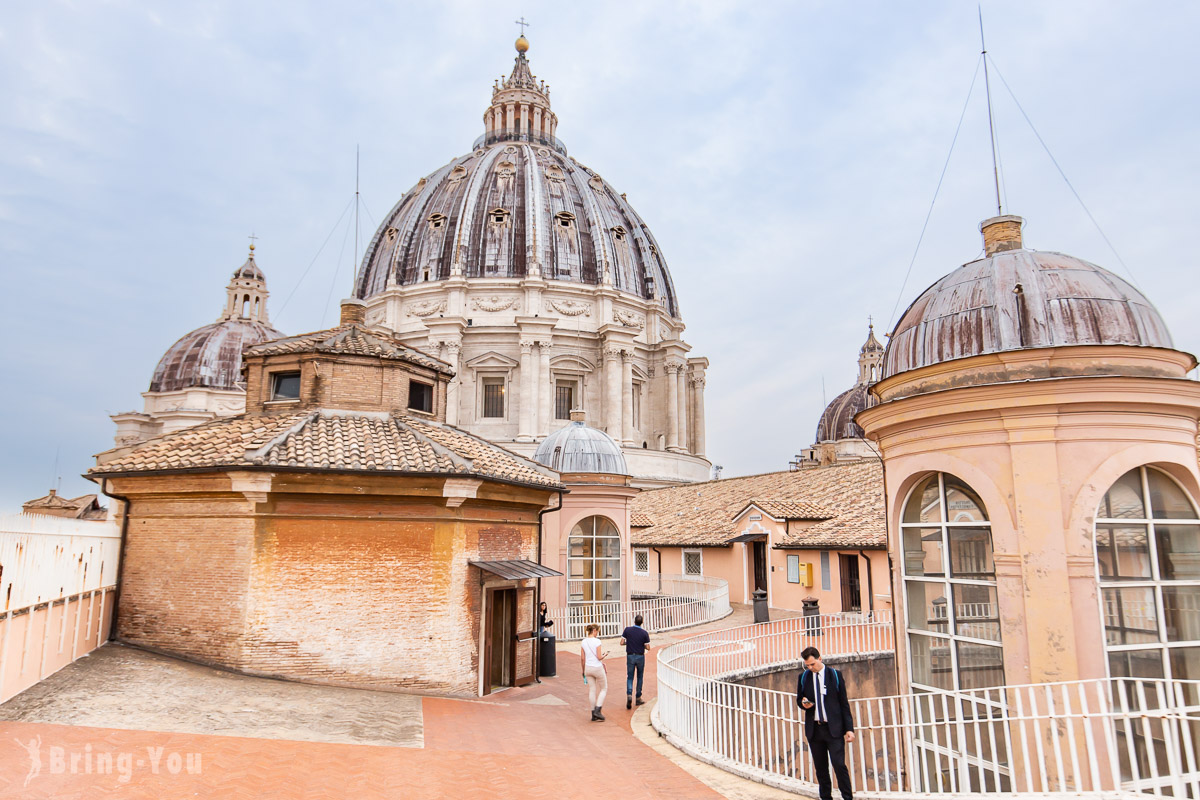 At the end of the day, call it off with a short trek to the top of St. Peter's Basilica and immerse in a scenic world that's nowhere to be seen. They call it Michelangelo's Dome. The dome of St. Peter's Basilica is made to snuggle you with a whole new perspective of the church that's overlooked by a lot of people.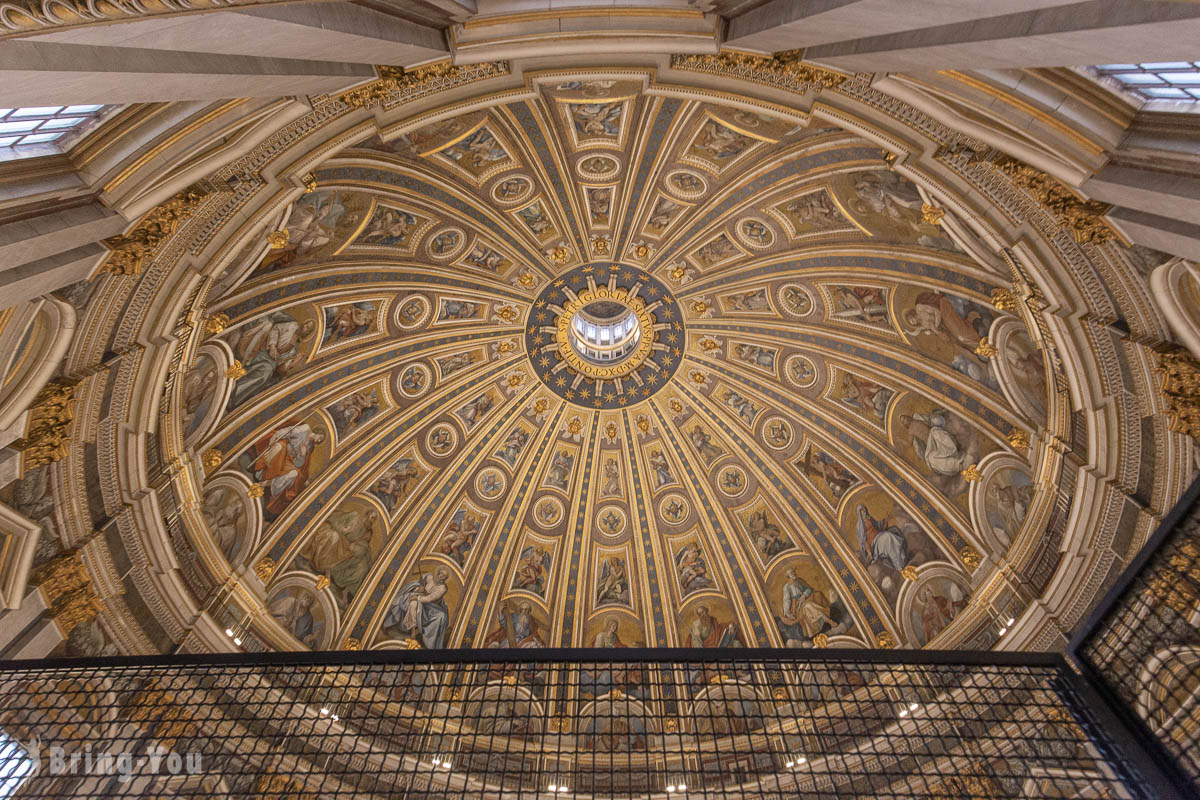 Fitness level is the one to blame, putting lots of visitors back in doubt as they don't think they can ever make it to the top with all those stairs waiting ahead.
Trust me, it's worth making time for!
You have two options for ascending the dome. You can either take the stairs (all 231 of them) or opt for the lift to reach the first level. Once you're inside Michelangelo's Dome, you're in for something truly special.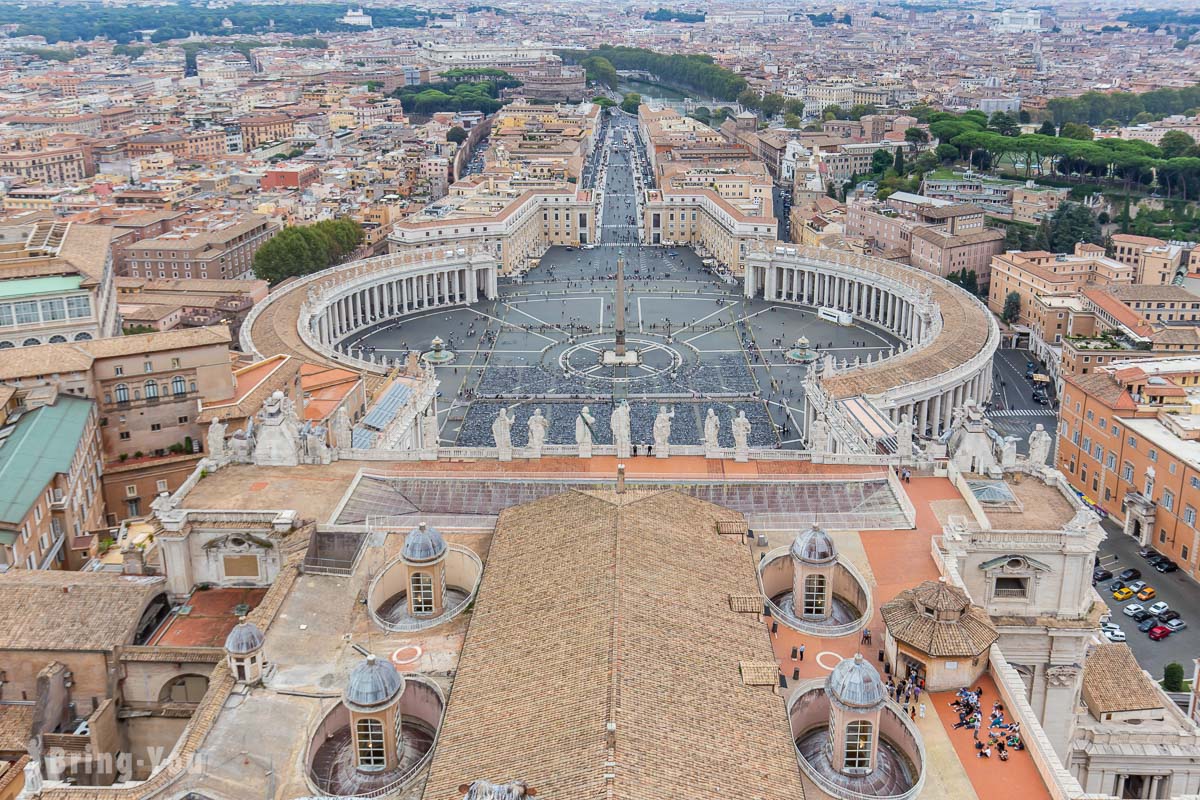 From there, gaze down and you will be in awe of the intricate mosaics that adorn the dome's interior. They have a small exit to a different vantage point where you can take a closer look at the statues of Jesus and his twelve apostles. A restroom, a refreshment stand, and a souvenir store can also be found here.
Speaking of why St. Peter's Basilica is an absolute must-see here, the striking interior measurement makes St. Peter's Basilica the largest church in the world. Its impeccable architectural design was put together by Donato Bramante, Michelangelo, Carlo Maderno, and Gian Lorenzo Bernini.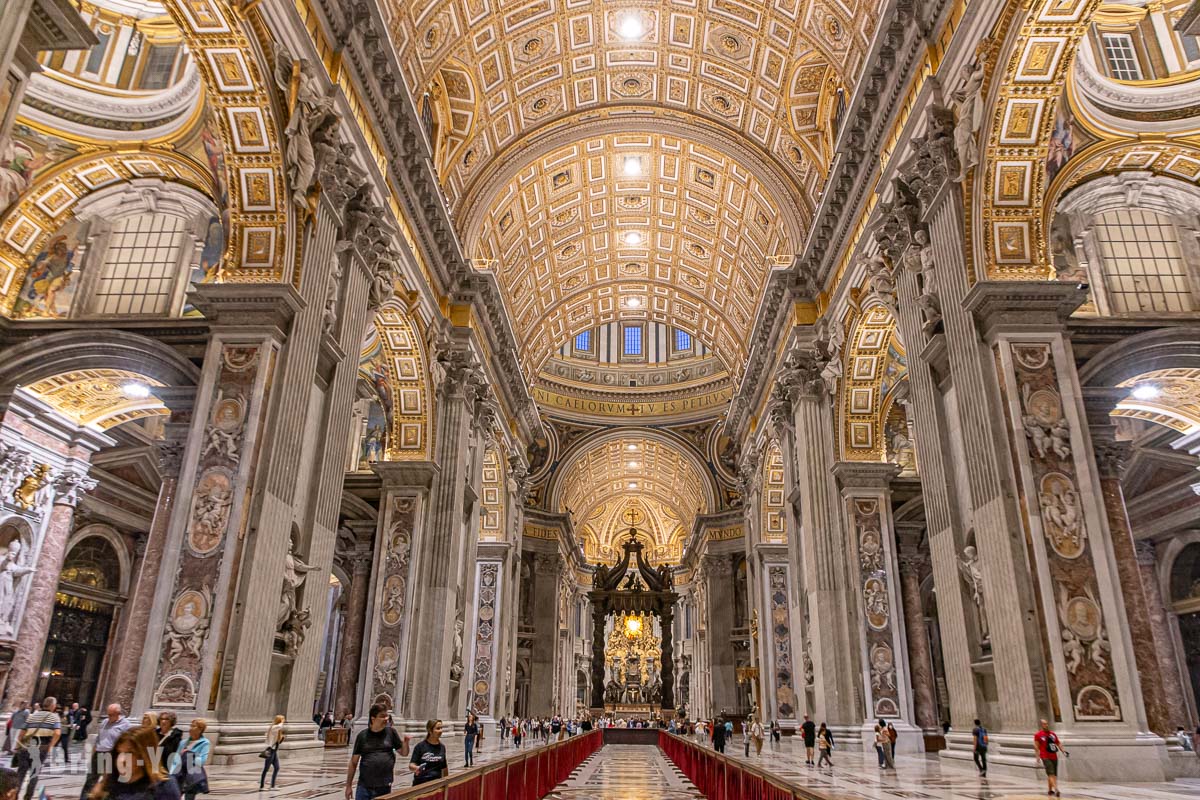 It's a gem within Vatican City, where Popes have shared the message of God worldwide. Each year, millions of visitors and pilgrims flock here to pay tribute and explore this treasure trove of culture, history, and architecture, housing timeless artworks, sculptures, and more.
Today, St. Peter's Basilica is a strong testament to the timeless Renaissance's architectural brilliance as well as a pinnacle of pilgrimage.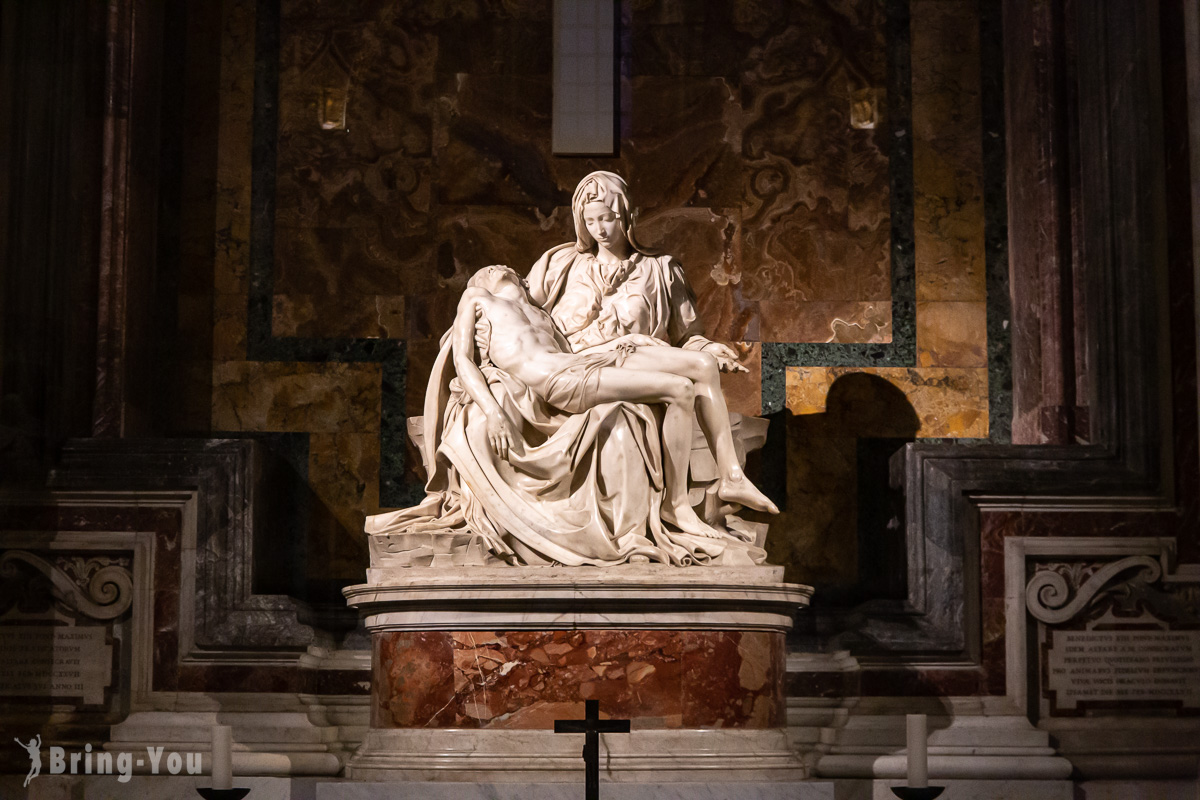 Key Takeaways:
Though small, Vatican City is truly one of the most remarkable destinations in not only Rome but also the rest of Italy. The St. Peter's Basilica and the Vatican Museums are the absolute must-see spots if you're on a time-strapped journey as both hold so much value to the history, culture, and religious purposes of the land itself.