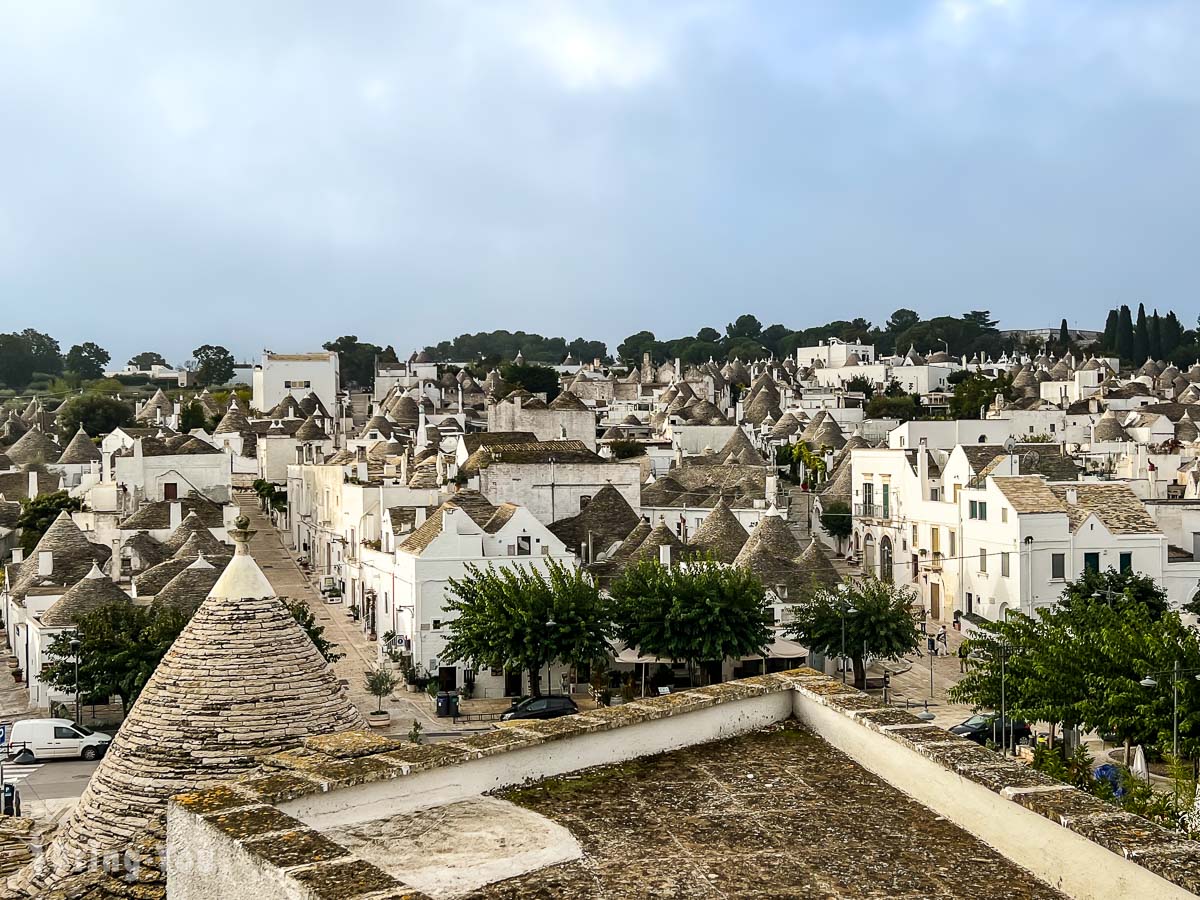 Alberobello is a small town in disguise as two giant lungs in the south of Italy. For hundreds of years, this whimsical walkable town is famous for being home to a unique architectural house style called Trulli. Listed as a UNESCO Heritage Site, these Trulli houses have been standing the test of time in thick layers of limestone boulders, creating a distinctive whitewash appearance capped by a conical cone-shaped rooftop.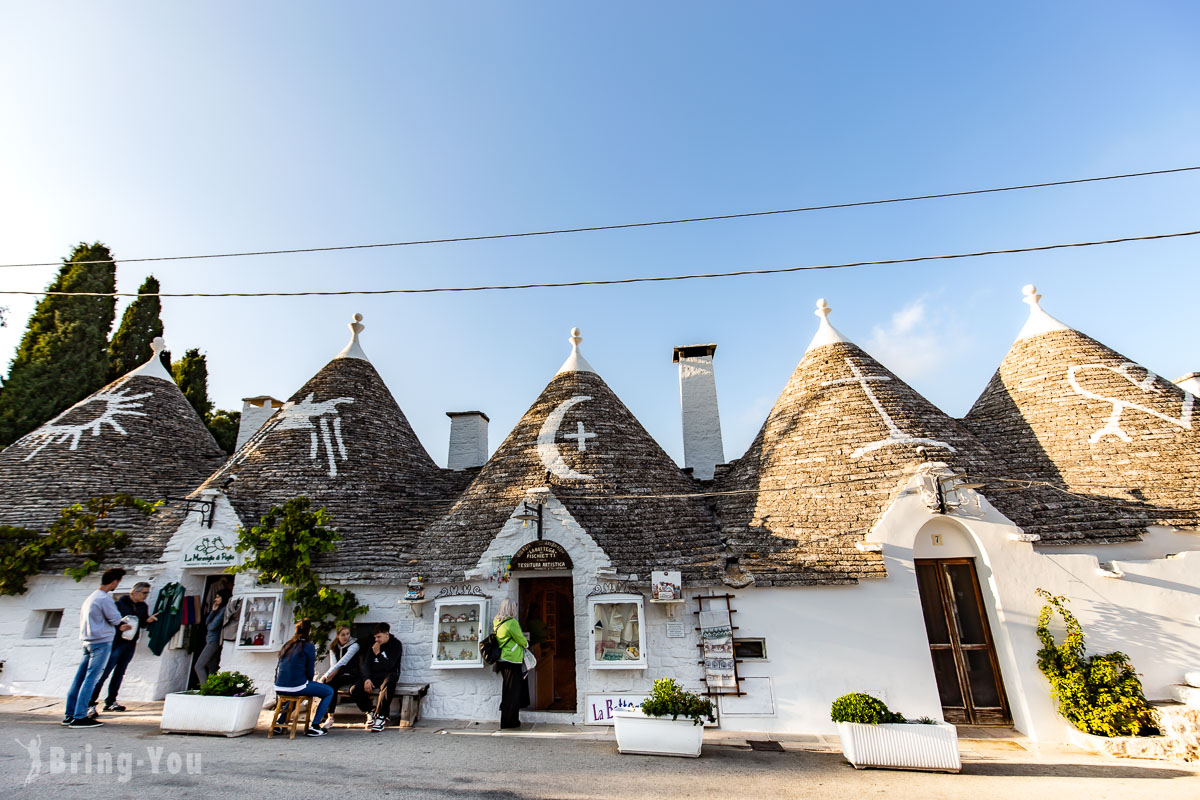 Alberobello has been on the rise to beckon tourists' attention to southern Italy. To complete a trip around Alberobello, you don't need more than half a day of walking. Plus, getting here from other parts of Italy only takes around four hours or less one way by train or bus.
In this article, I'll be revealing some of my favorite things to do so you can rock Alberobello in your own way. At the end of the article, you'll be able to collect some tips about choosing the best place to rest overnight (with my three recommended hotels), plus the best food to try in this region.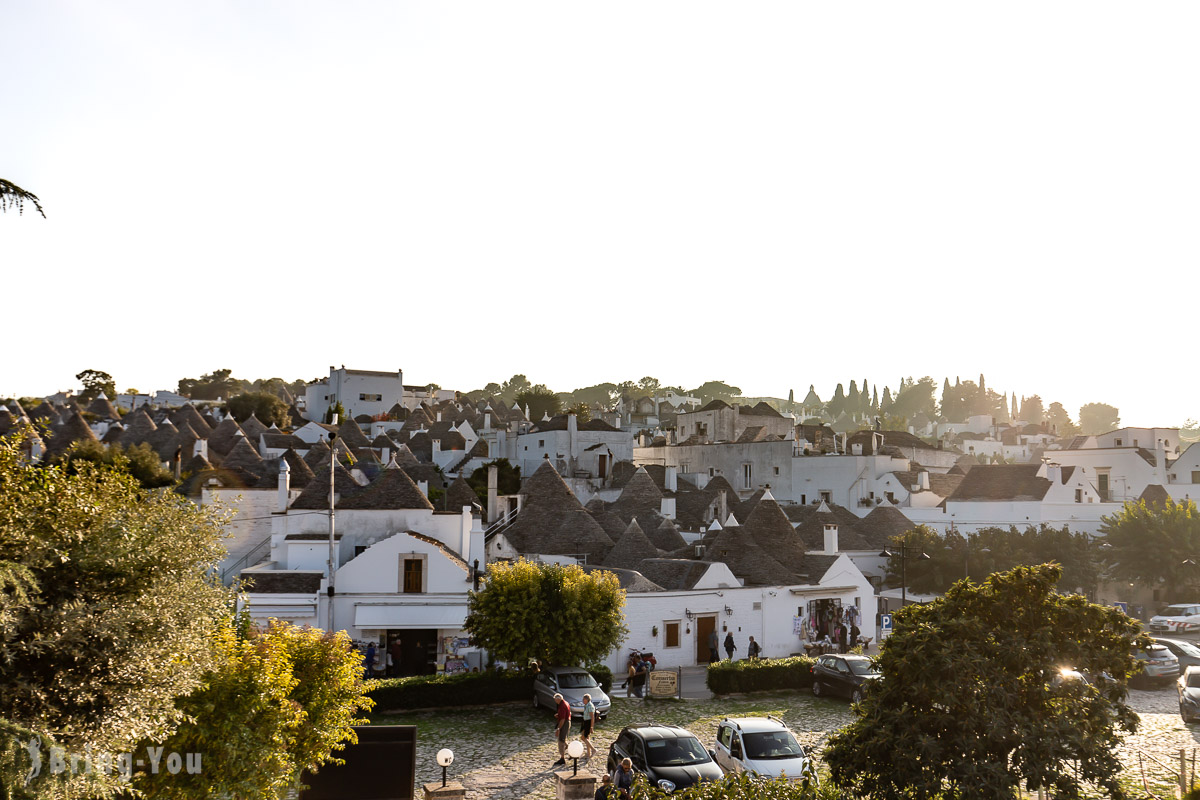 What Is The Best Time To Visit Alberobello?
First thing first, let me walk you in on a little secret: Summer is not the best time to visit Alberobello.
Isn't that crazy?
Summer undoubtedly has the best weather to explore southern Italy, with long days and sunny skies. However, this is also the biggest factor that draws hordes of visitors here to celebrate the great outdoors.
If you wish to ditch the crowds when in Alberobello, try autumn instead.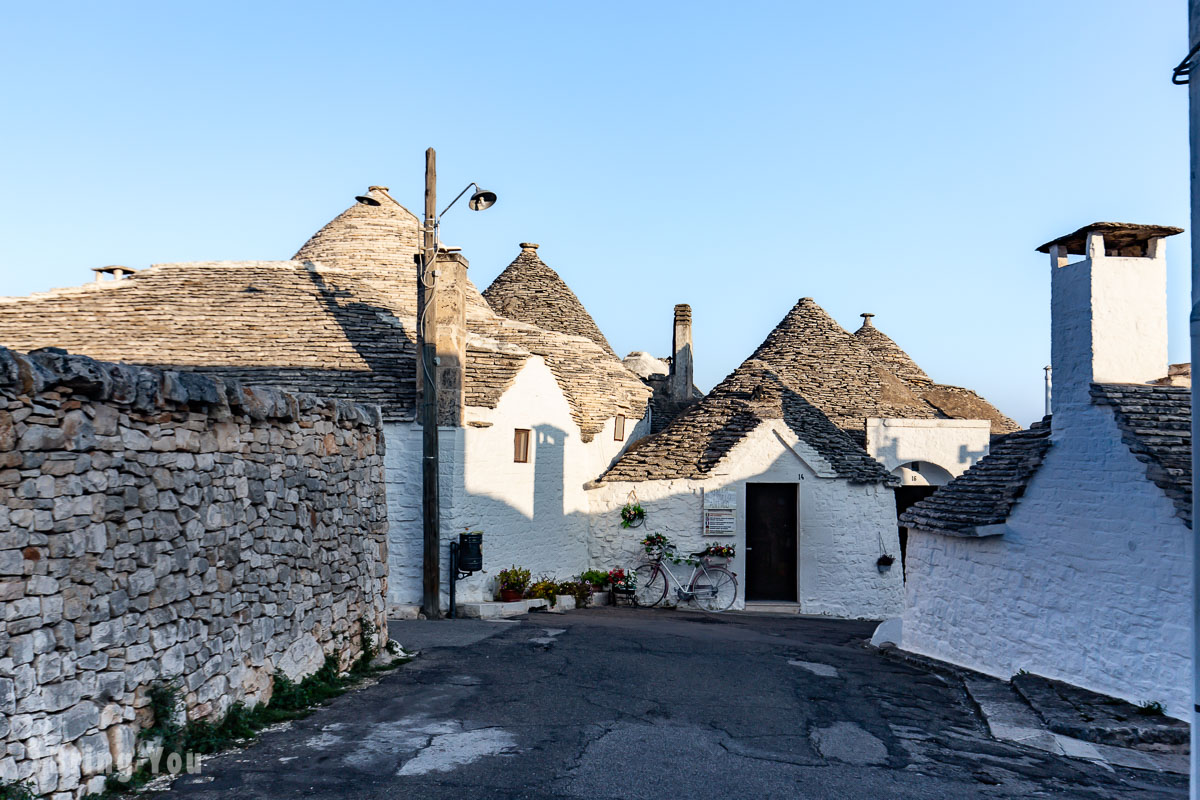 Then when winter comes, the town has a shortage of stellar food options. Therefore, spring and autumn are the ideal seasons to visit, although November may have rainy weather.
Other than that, avoid planning a visit on Sundays due to the unavailability of trains on weekends.
The bottom lines: August to November are my favorite months to visit Alberobello.
2 Best Ways To Get To Alberobello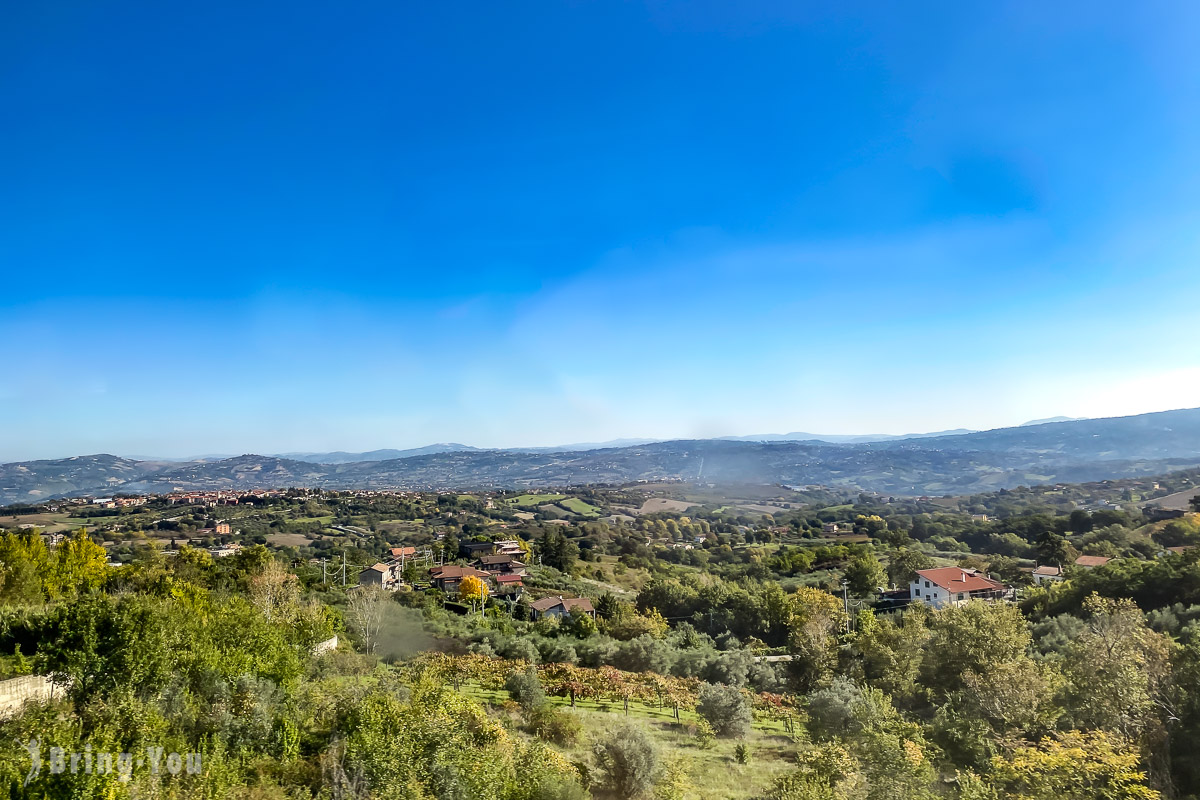 Simply put, you have two options: trains and buses. No matter which one you choose, you still need a layover. Here's how to do it!
Getting To Alberobello By Train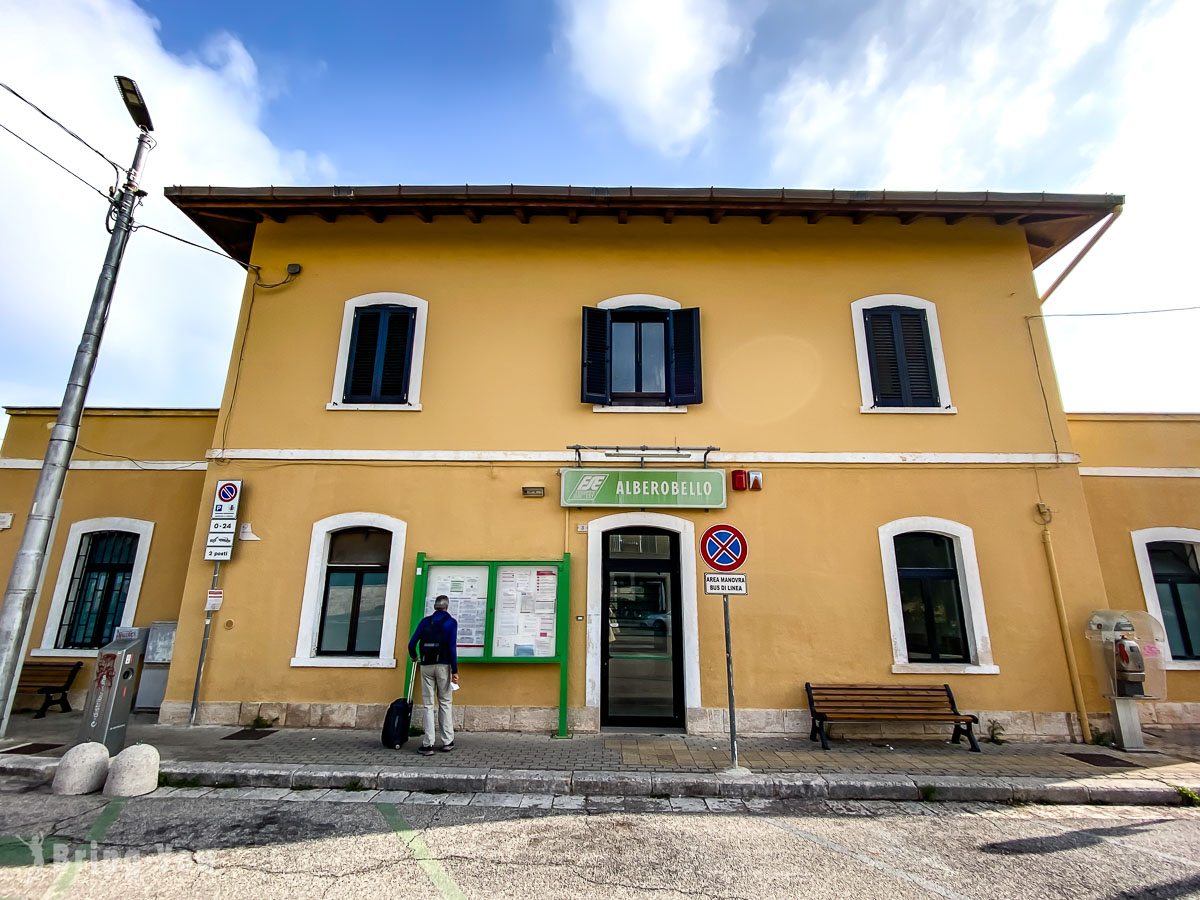 The Alberobello railway station lies along a system called Ferrovie Sud-Est which is operated by the Ferrovie dello Stato group.
Start from Bari Centrale Station and hail the Bari-Taranto line to reach Alberobello. The duration is about two hours to arrive at the layover spot, Putignano.
When you arrive at Putignano, switch to the second train from the FSE Ferrovie Sud Est platform for another train ride to reach Alberobello, your final destination.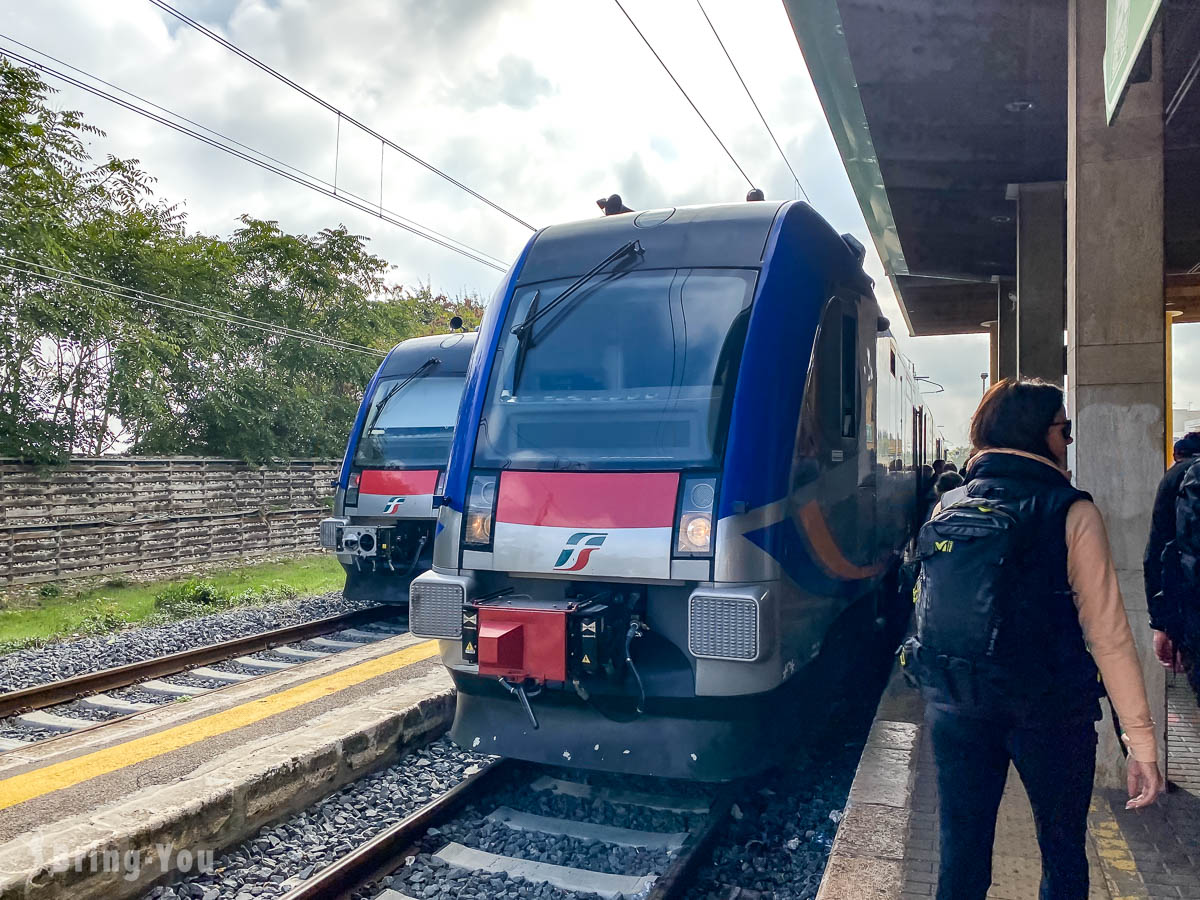 For the latest timetable of the train ride, check out the Ferrovie Sud-Est official website. Remember that this line is not available on Sundays. Also, it is advised to allow for some extra time as train delays are common.
The train from Alberobello to Bari was delayed by 40 minutes the day I was there. This means that it's actually running on schedule per the usual lateness.
In the picture below, you can see how these people are waiting for the delayed train with patience. Some other foreigners even had no idea if the train would finally come or not.
Another tip for you here is to pack some light bites while waiting for the train as there are no food spots at the stations.
Last but not least, the best option is to buy tickets online. Even though it's also available for sale on-site at a vending machine, it can be out of order anytime – just like what I encountered that day.
Getting To Alberobello By Bus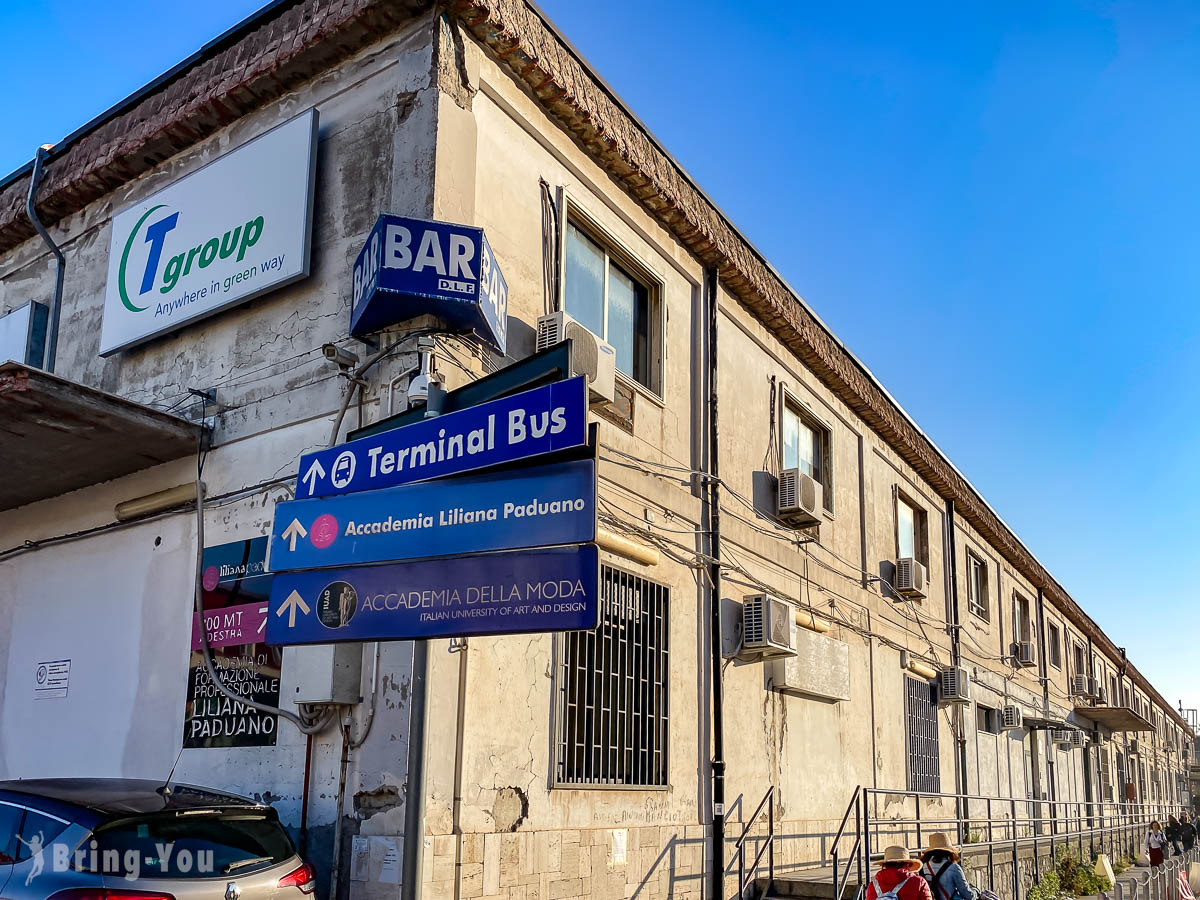 Here comes an alternative to get to Alberobello, taking a bus. The duration fluctuates depending on your departure city.
Start from northern Italy and Lazio and you will need the Marino Bus. This one arrives after about 3 hours and 25 minutes.
Another direct option is FlixBus which departs from Rome (Tiburtina Bus Station) within seven hours. Flixbus also operates on other routes departing from Milian (Lampugnano Bus Station with transfer at Rome Tiburtina Bus Station) or Verona (Porta Nuova with transfer at Naples (Metropark Centrale) as well as other departures. However, these are long-distance buses that need over ten to nearly 20 hours to complete.
The last one is called Marozzi. This one begins from Campania, Lazio, and Tuscany.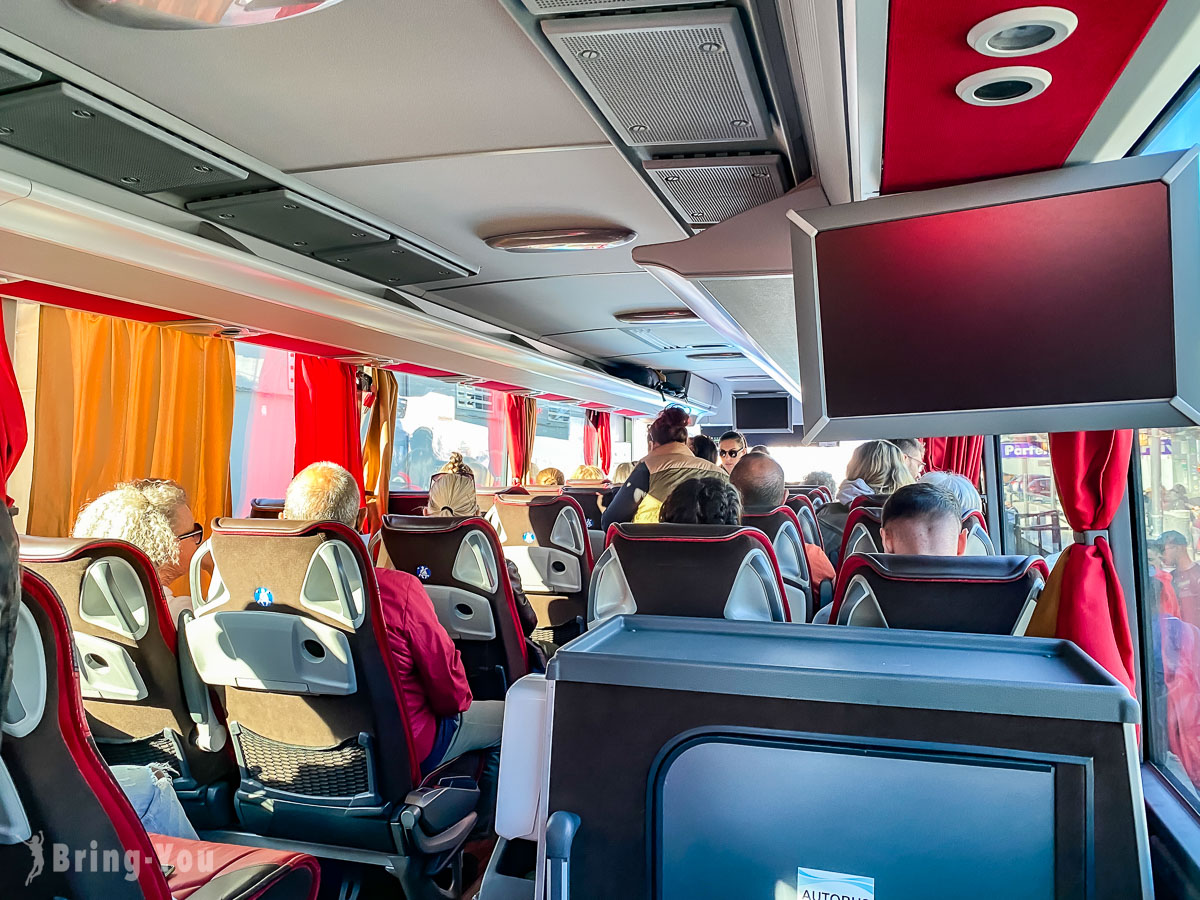 Speaking of comfort, the chairs on those buses are pretty soft to rescue your back and bum on a long-haul ride. The only downside is that these bus drivers won't be able to communicate very well in English. In case you need to ask for direction or consult on other matters, Google Translate will come into play.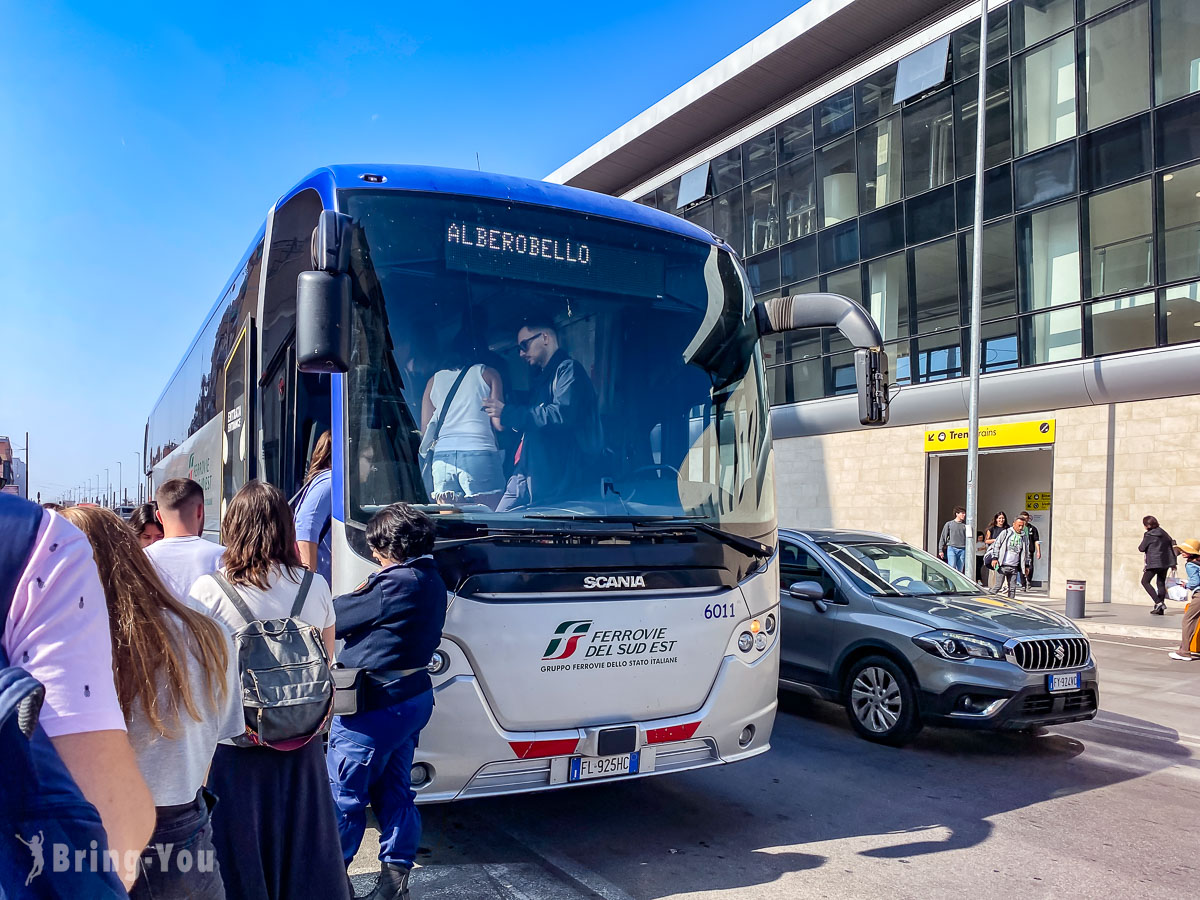 The bus will finally stop at a small square called Fermata Bus Ferrovie Sud Est FSE in front of the Alberobello train station. Get back to this same spot after your visit to hail another bus back home.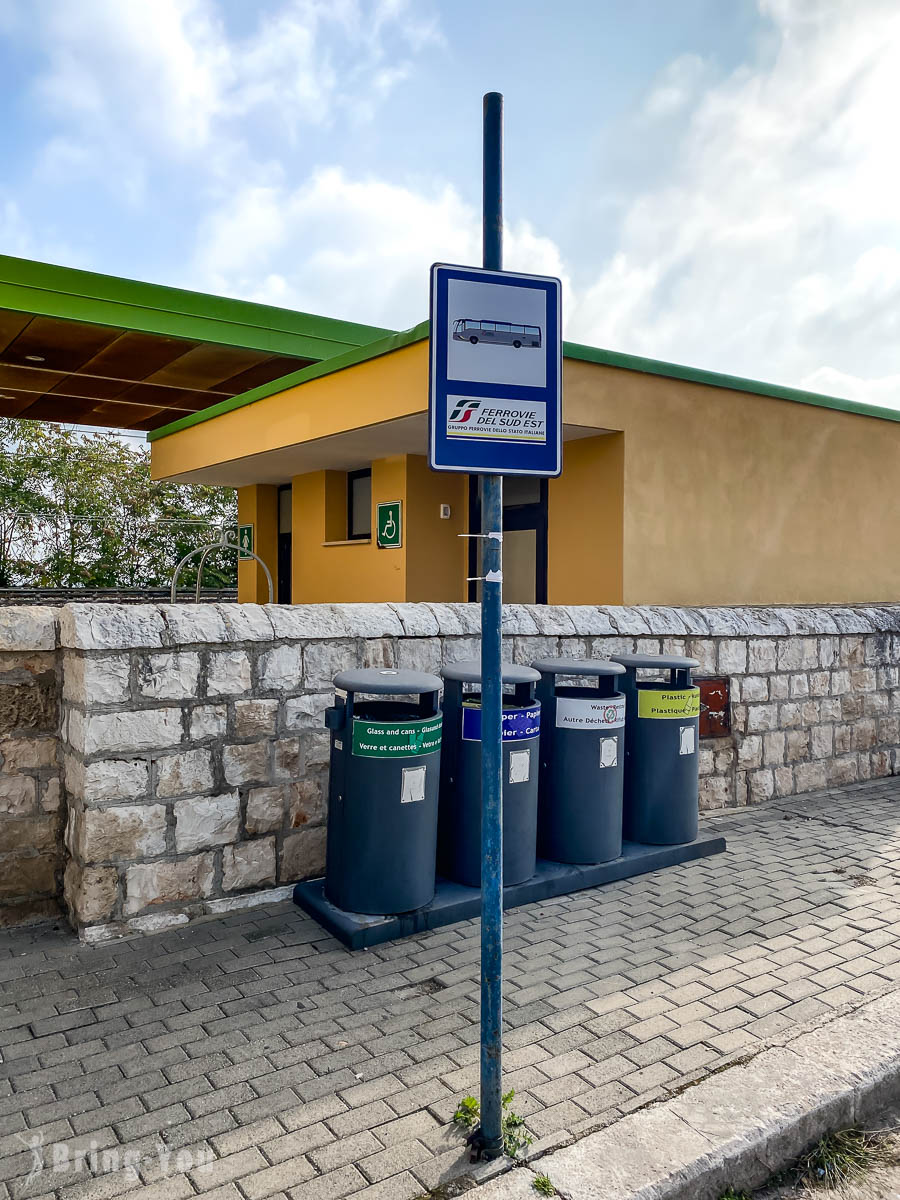 Once you've made it to the center of Alberobello, it's time to map out a wonderful outdoor exploration with my sample itinerary below!
Kick Off With A Trip To Trulli Sovrano Museum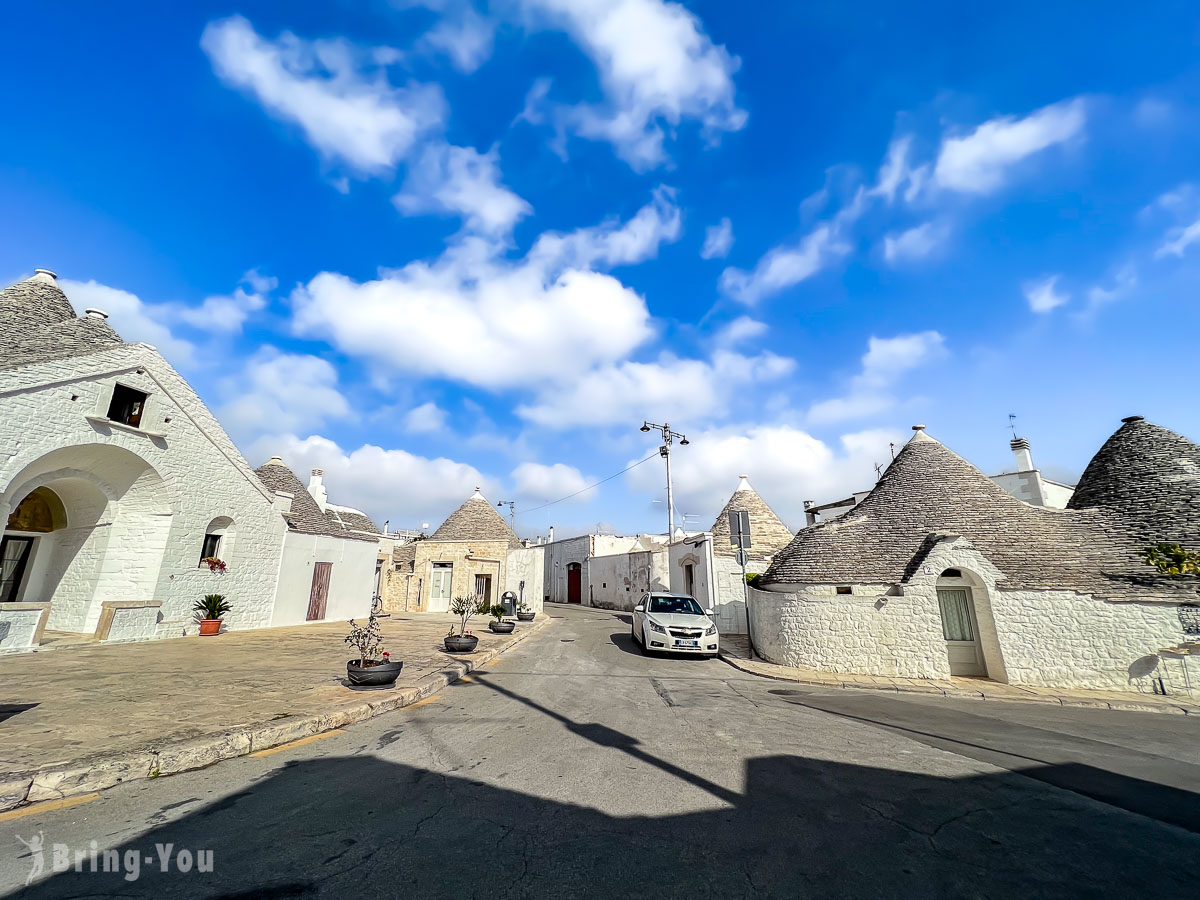 As I mentioned earlier, Trulli houses are distinctive stone structures that have conical-shaped roofs and whitewashed walls. History-wise, these old heritage buildings were originally constructed by farmers to keep grain and produce after a harvest back in the day. For that reason, this certain structure has become a typical warehouse widely found throughout the countryside of the Puglia region.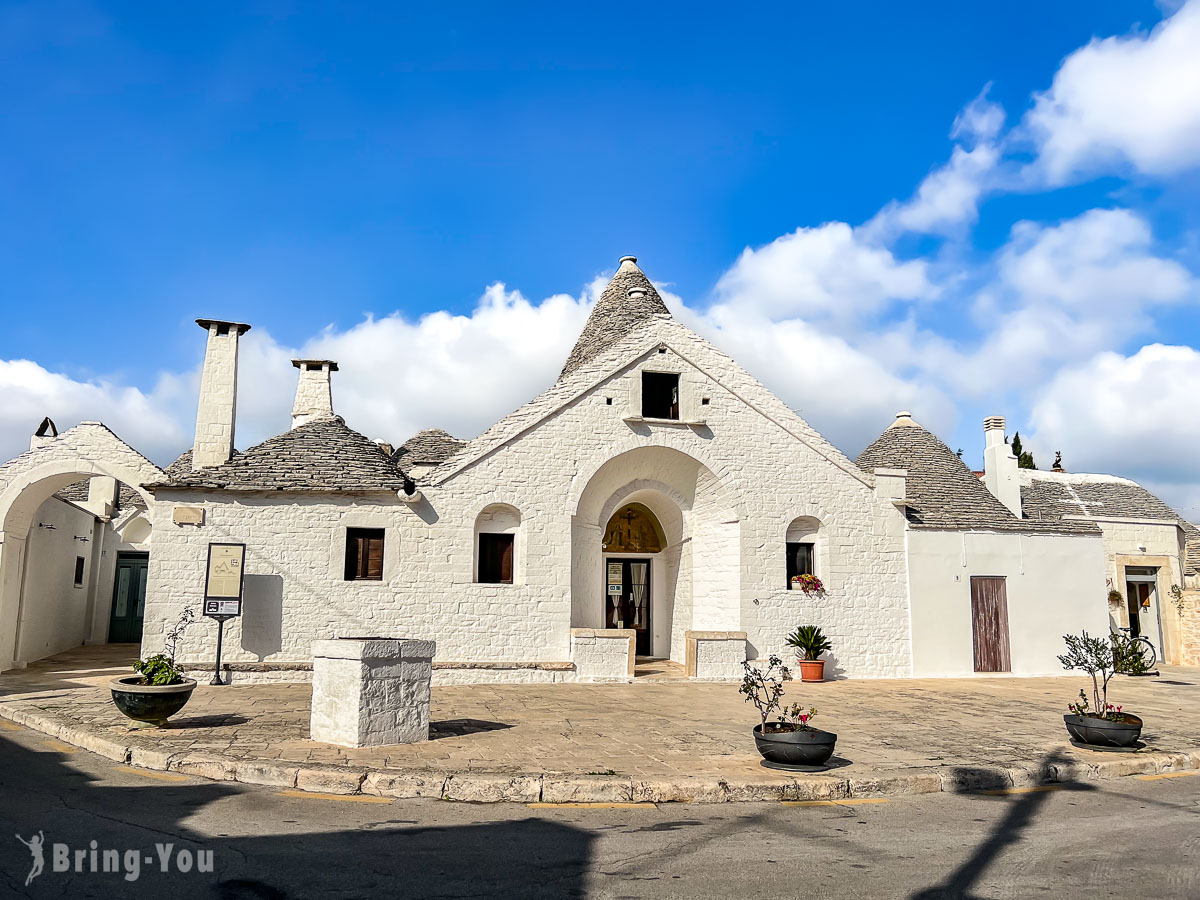 There are plenty of Trulli houses scattered all over Alberobello. However, the Trulli Sovrano Museum is the best place for a look inside.
Going strong since the early 17th century, Trulli Sovrano is known as one of the only two-floor Trulli buildings left in Alberobello. Originally, this iconic building was constructed by a wealthy priest's family and has now been turned into a small museum. On the inside, you will have a glimpse into these quirky round-walled rooms such as a bakery, bedroom, and kitchen. Visitors can browse the souvenir shop for literature on the town and the surrounding area as well as recipe books.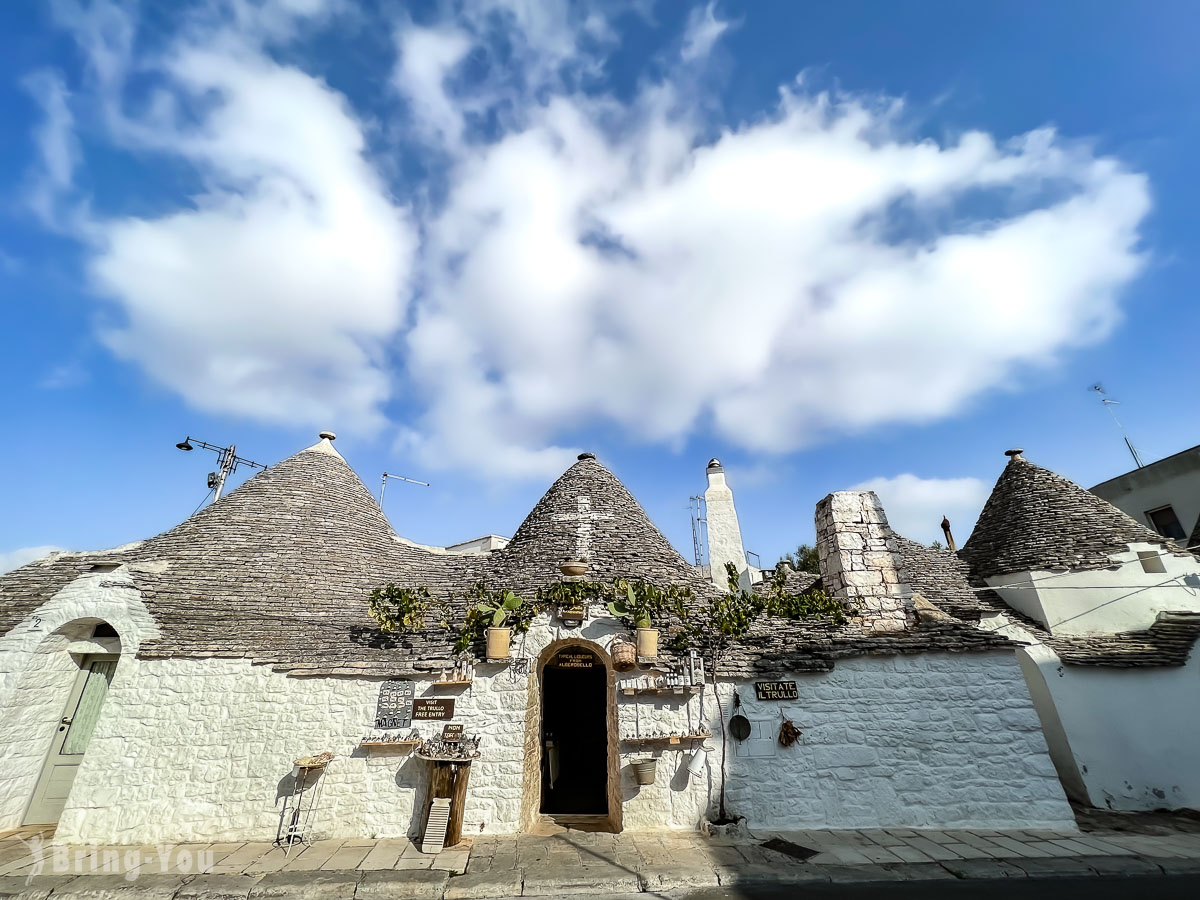 Contemplate At The Magnificent Art At Santi Cosma e Damiano
Situated on a border that separates the Old Quarter and the New Town of Alberobello, the Basilica of Saints Cosmas and Damian emerges as a magnificent archaeological complex surrounded by a vast natural park.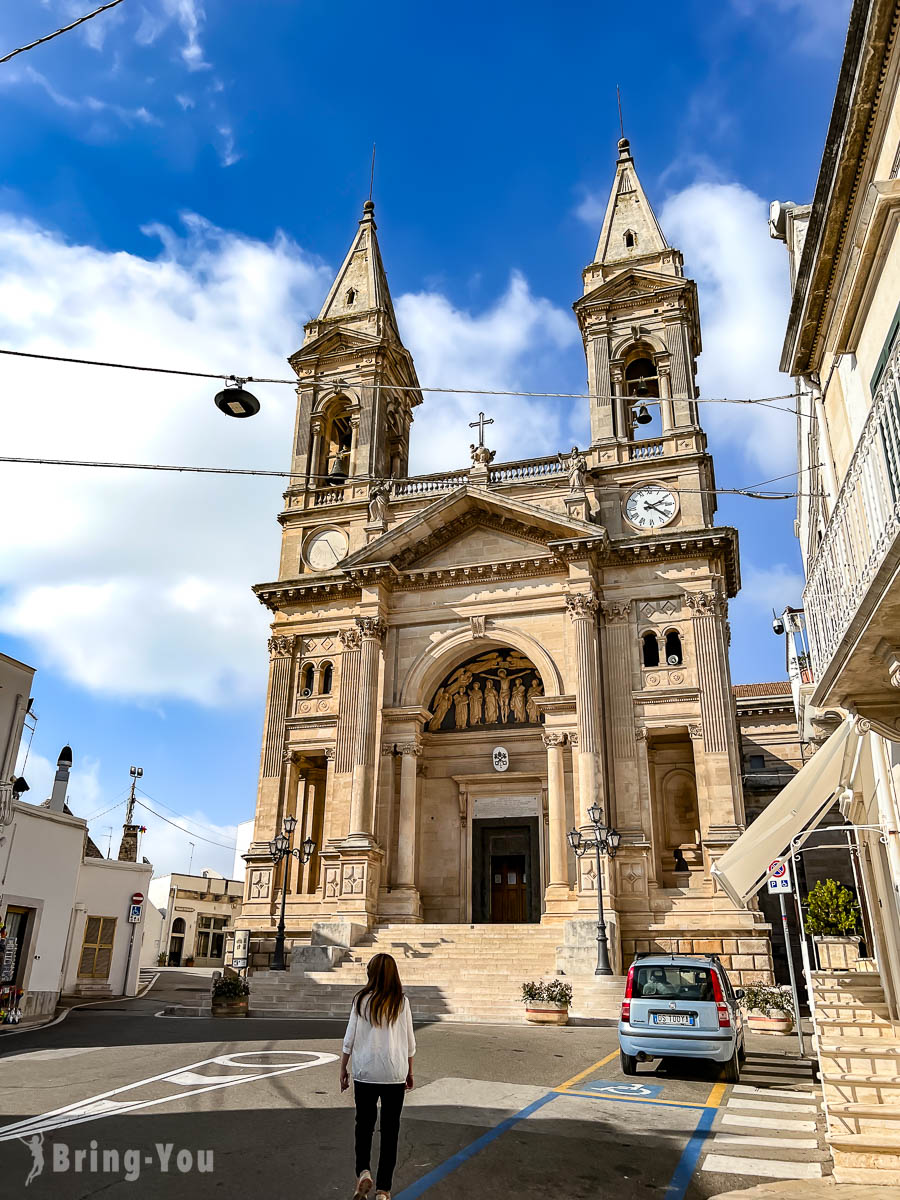 On the way in, there is an elegant interior courtyard that greets visitors upon entering. One of the rooms in the interior boasts a model of a Roman scene, lending insight into the historical context of the building.
One of the biggest hooks here that contribute to the basilica's exquisite design is a fantastic frieze plastered on the ceiling. The painting dates back as far as the 6th century, likely under the supervision of Pope Saint Felix IV in 527.
Traverse The "Trulli Zone" At Rione Monti Square Of The Old Quarter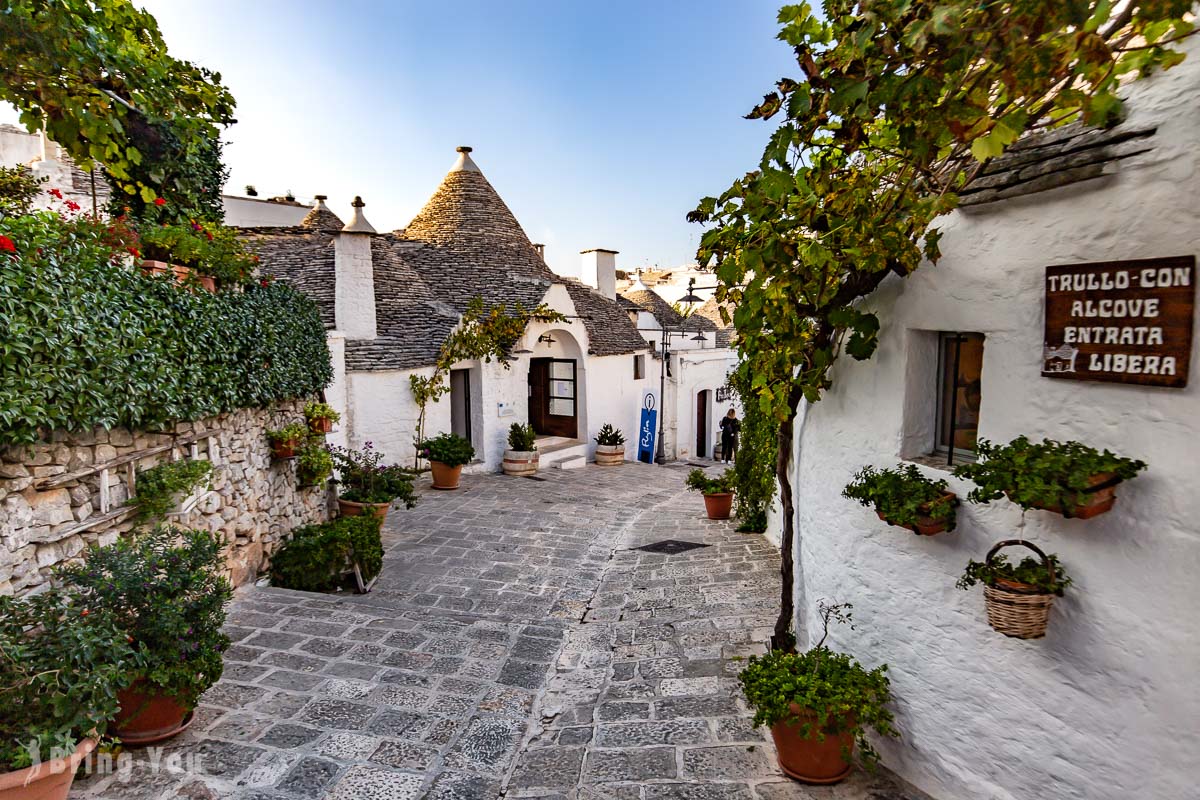 For the rest of the day, nothing completes your exploration of Alberobello more than a loop around Rione Monti Square. This large stretch of buildings wraps the south side of Alberobello, crisscrossed by an immense network of broken-cobblestoned streets and stairways.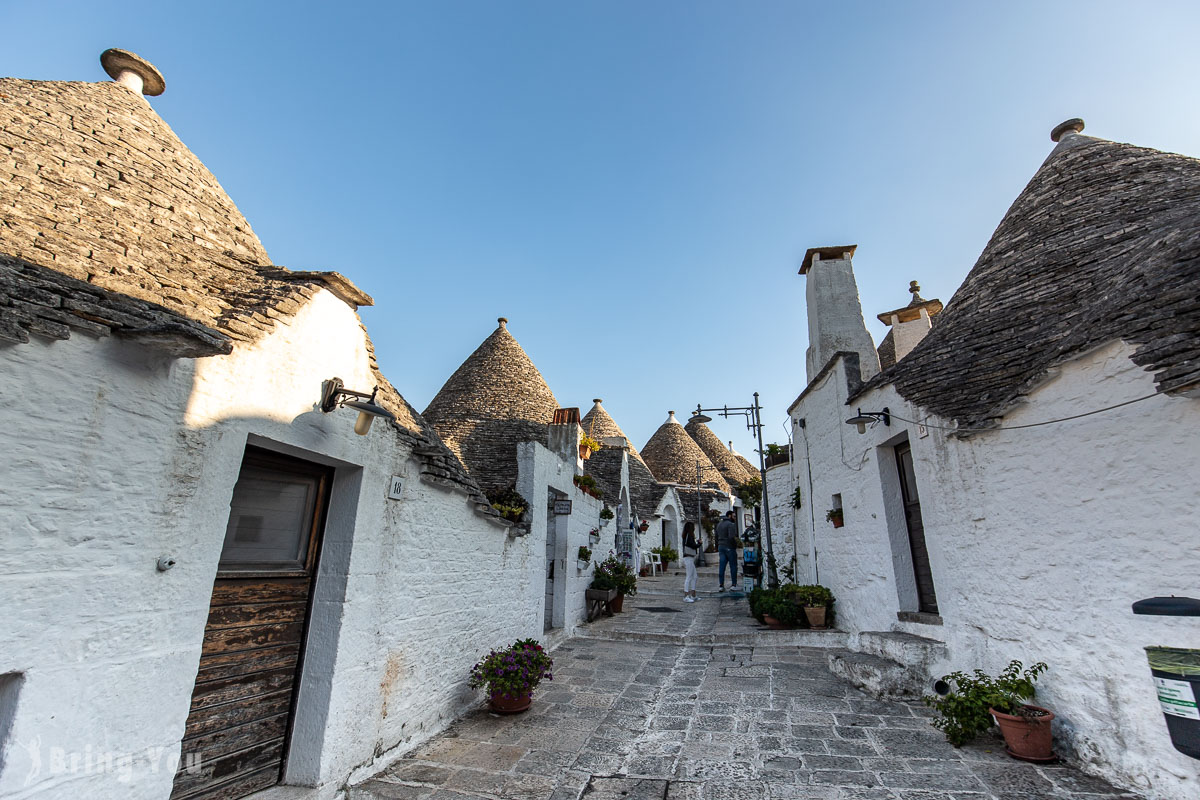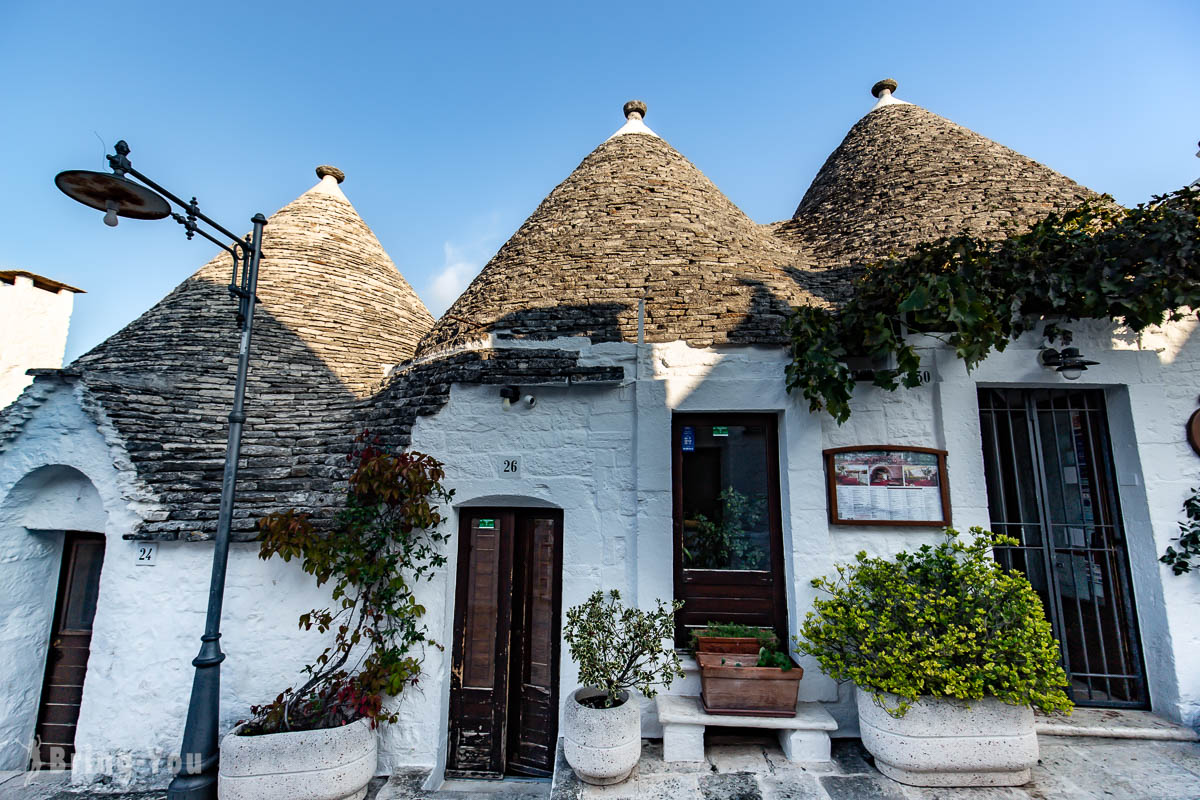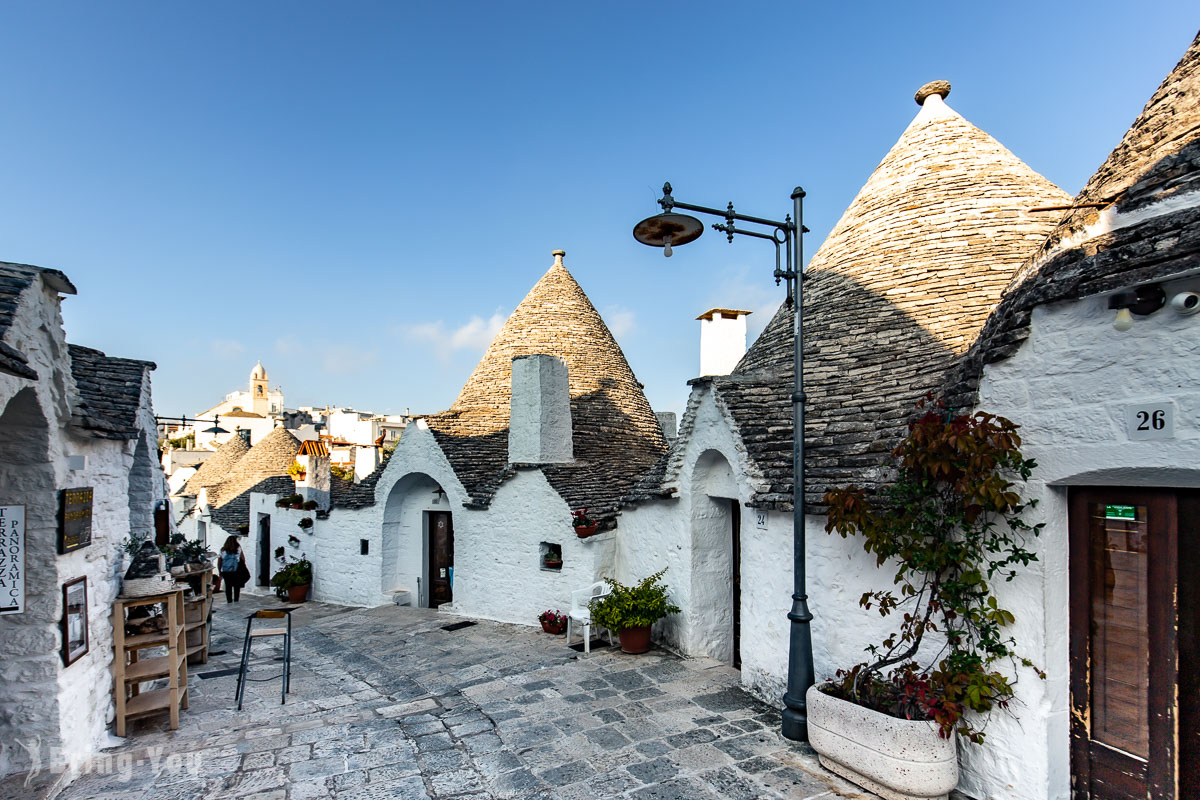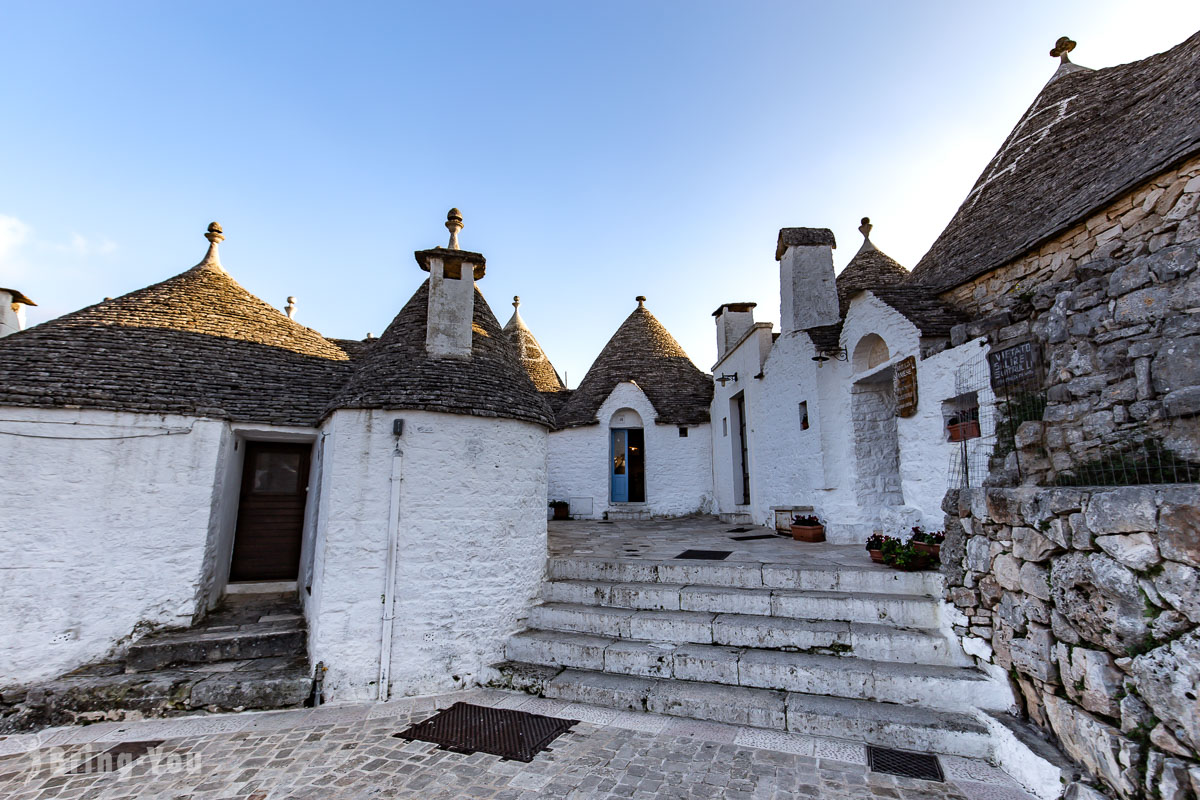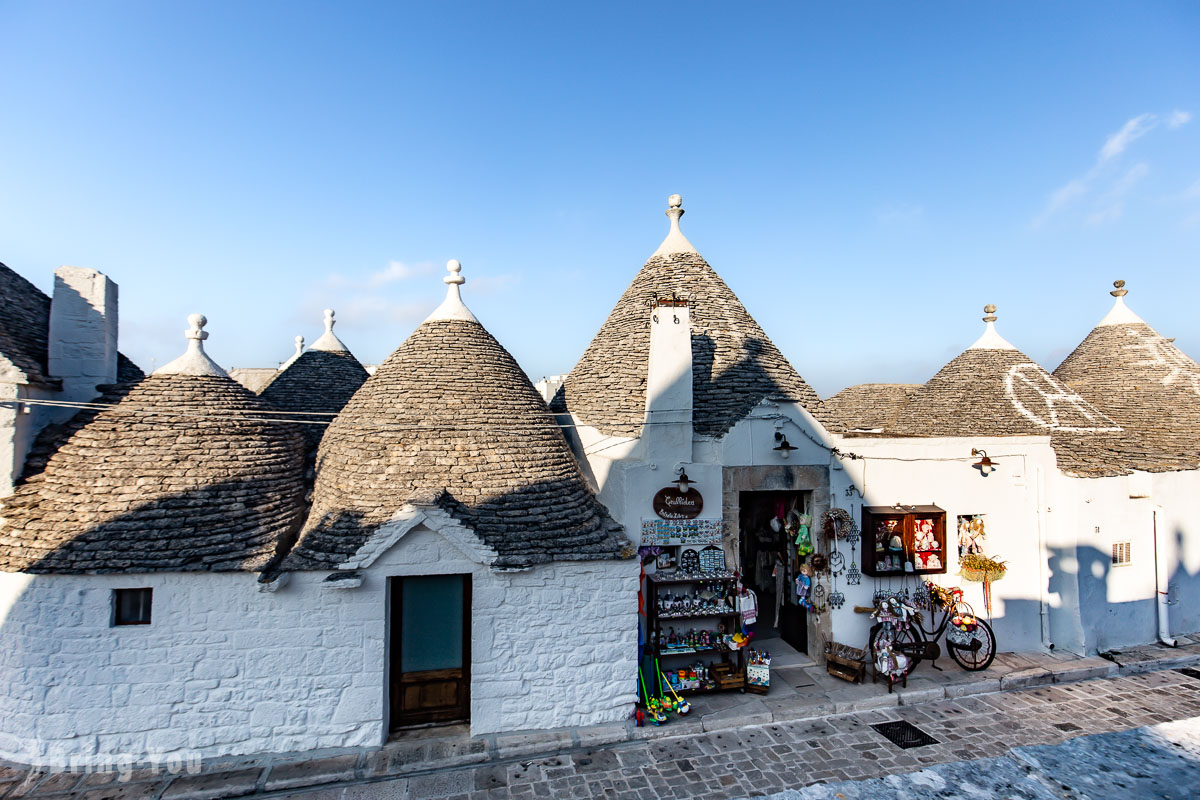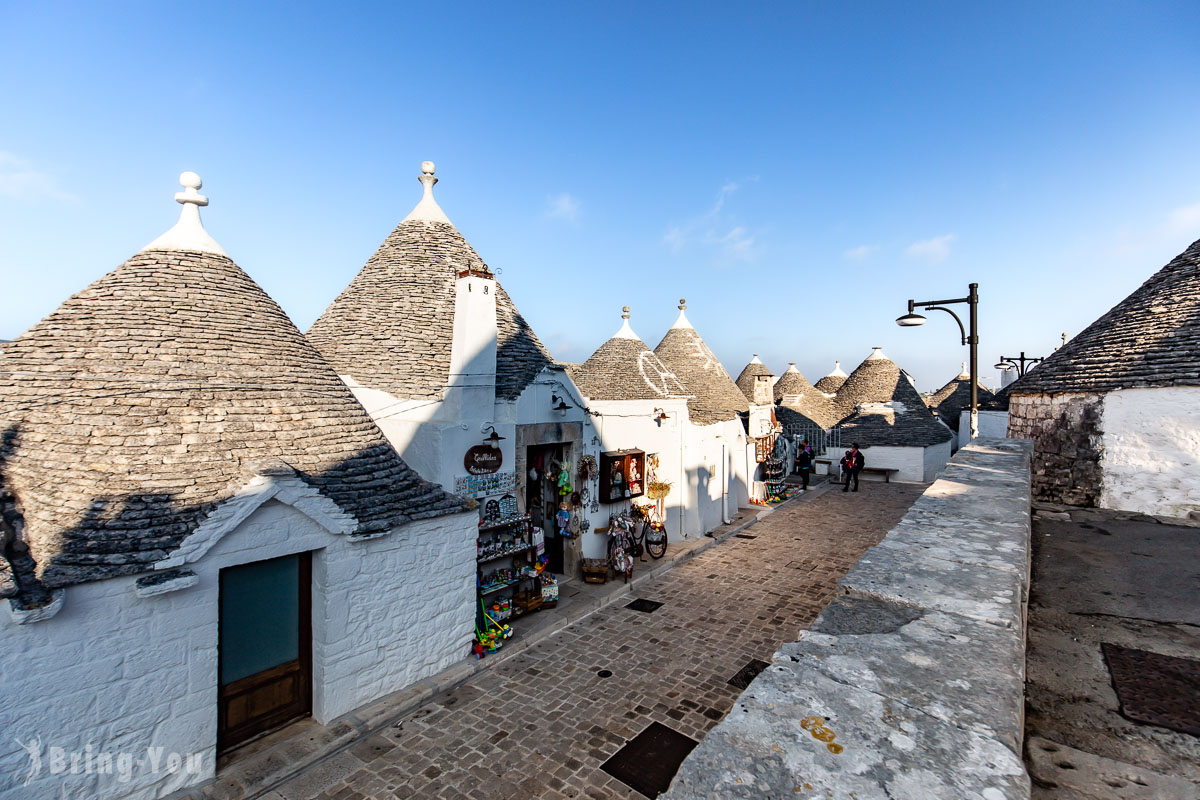 The square sits at the core of Alberobello Old Quarter, peppered by an army of around 1000 old Trulli houses that have been known as the "Trulli Zone" itself.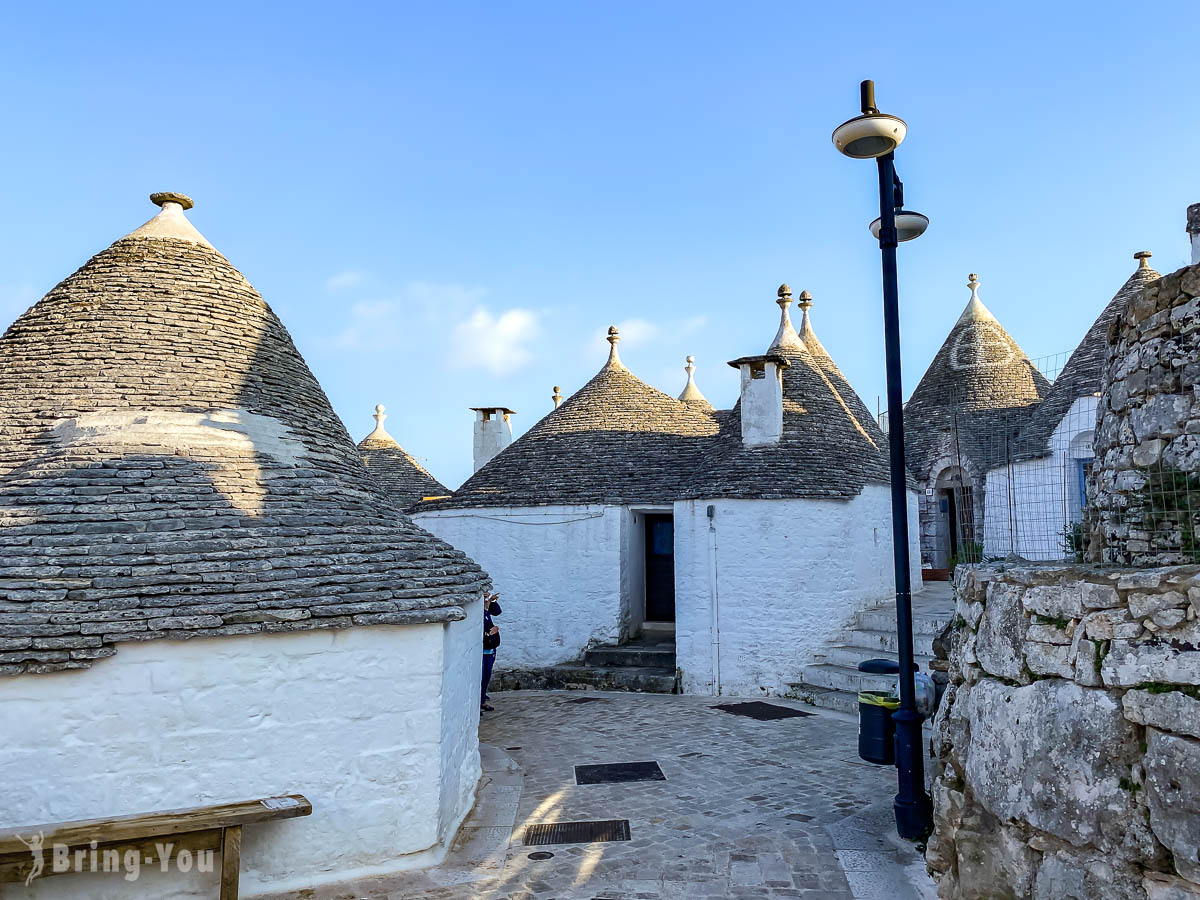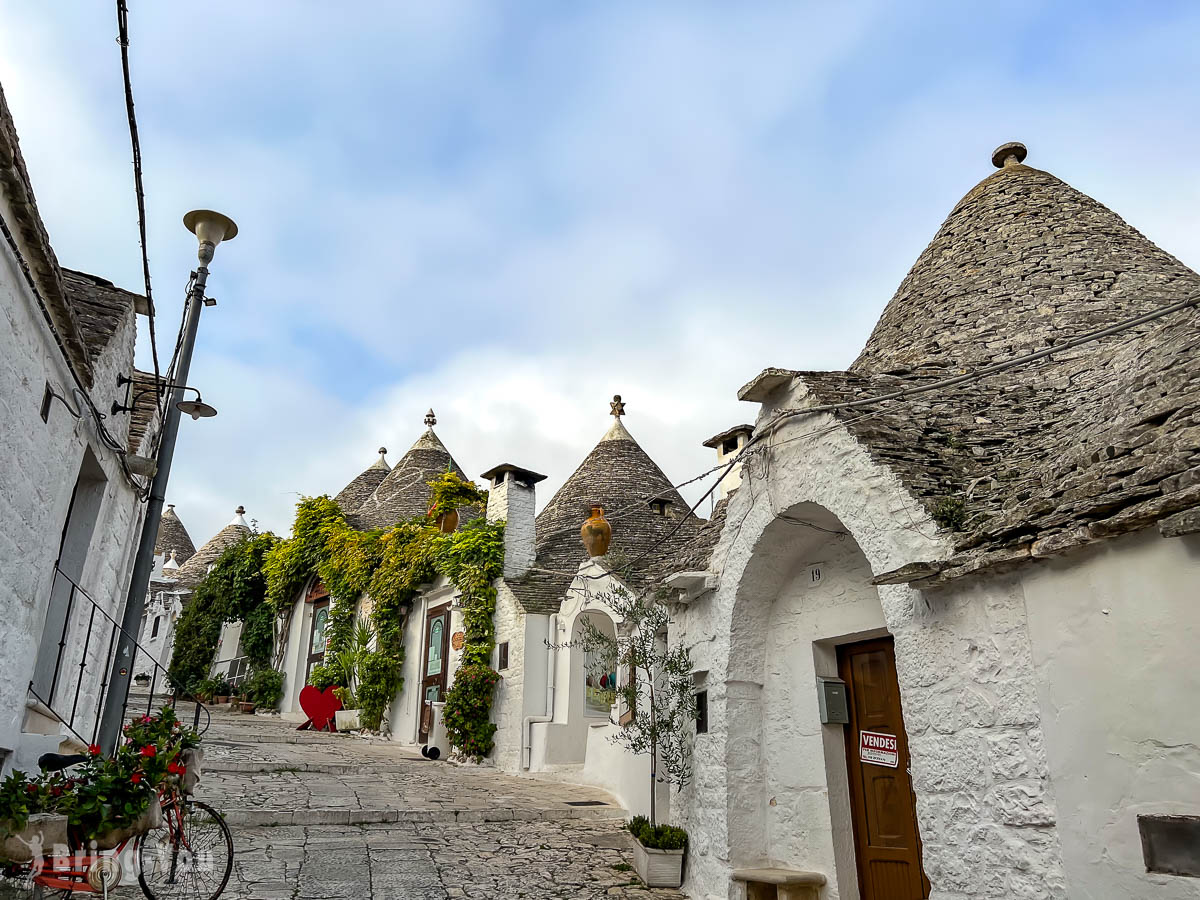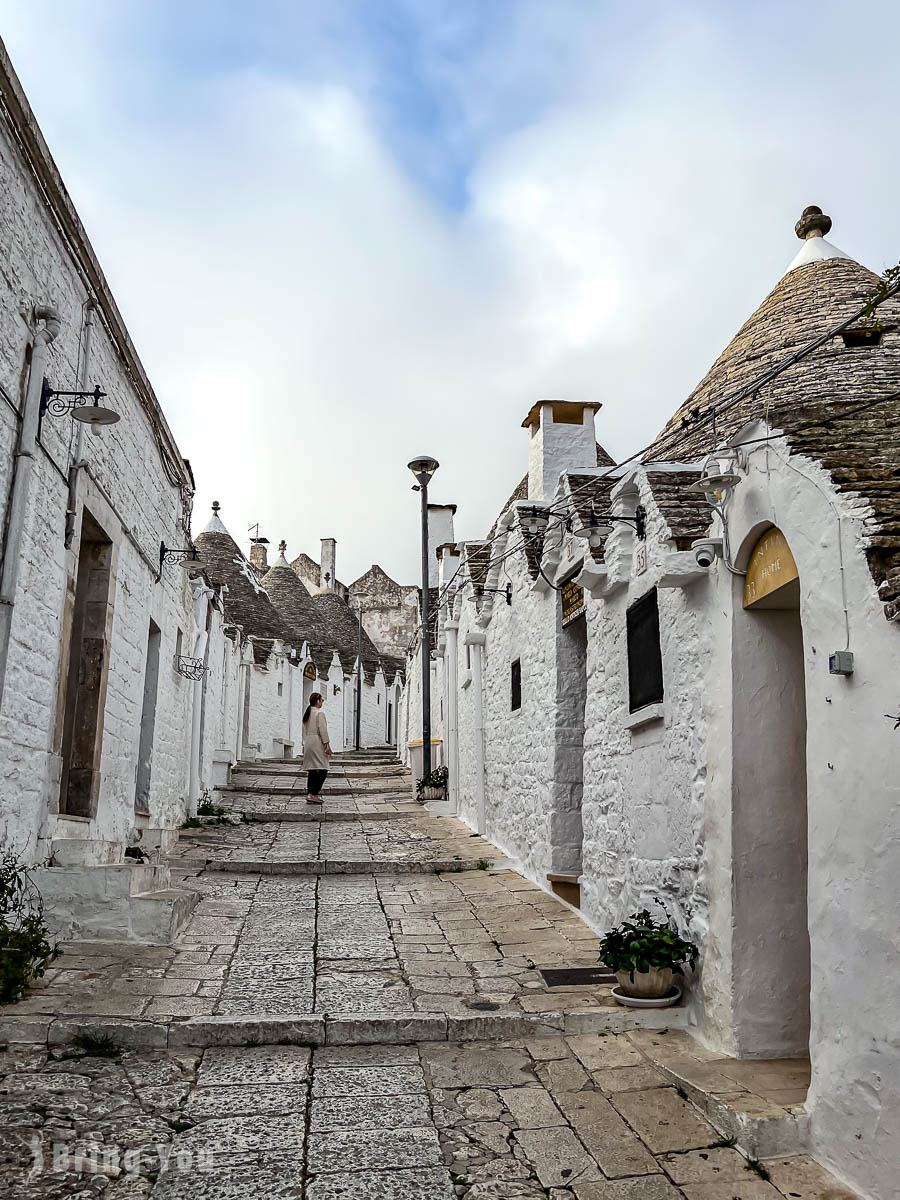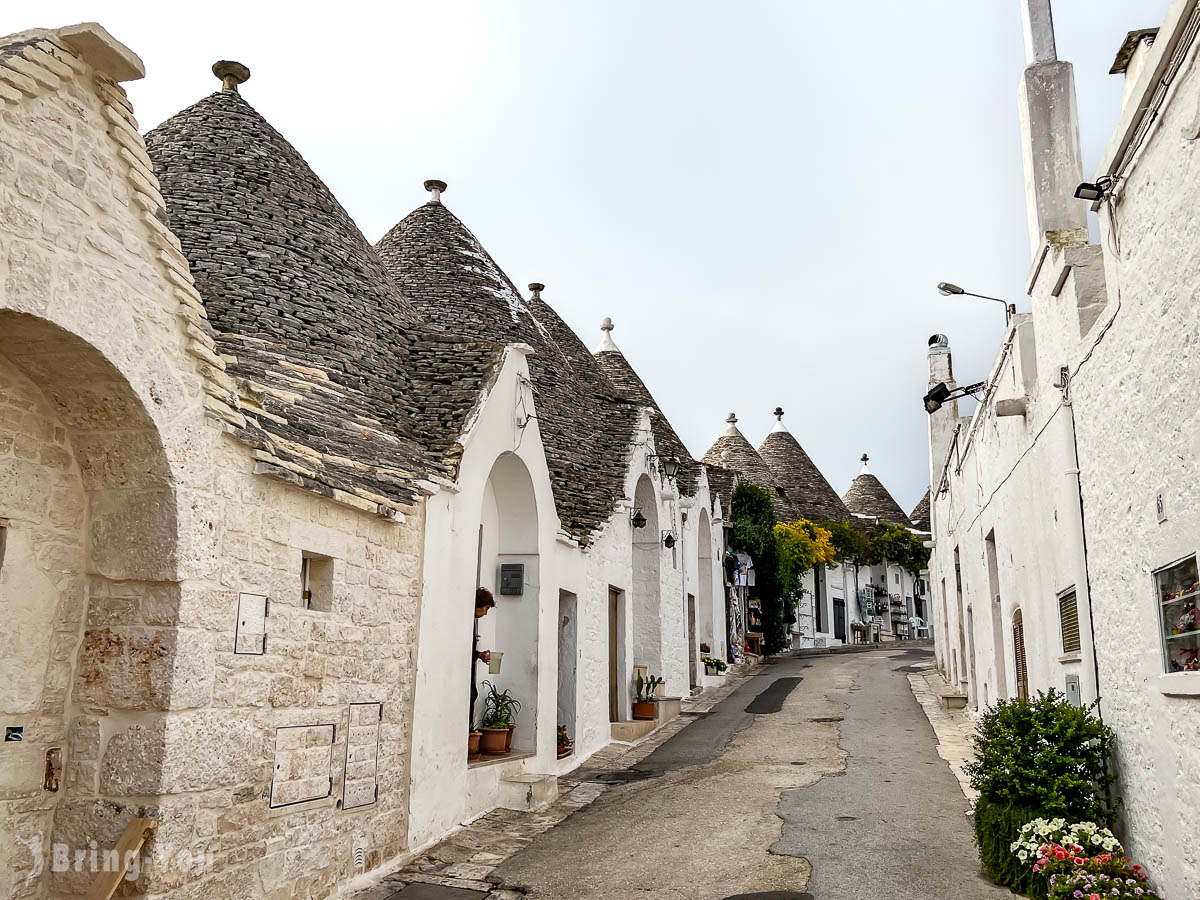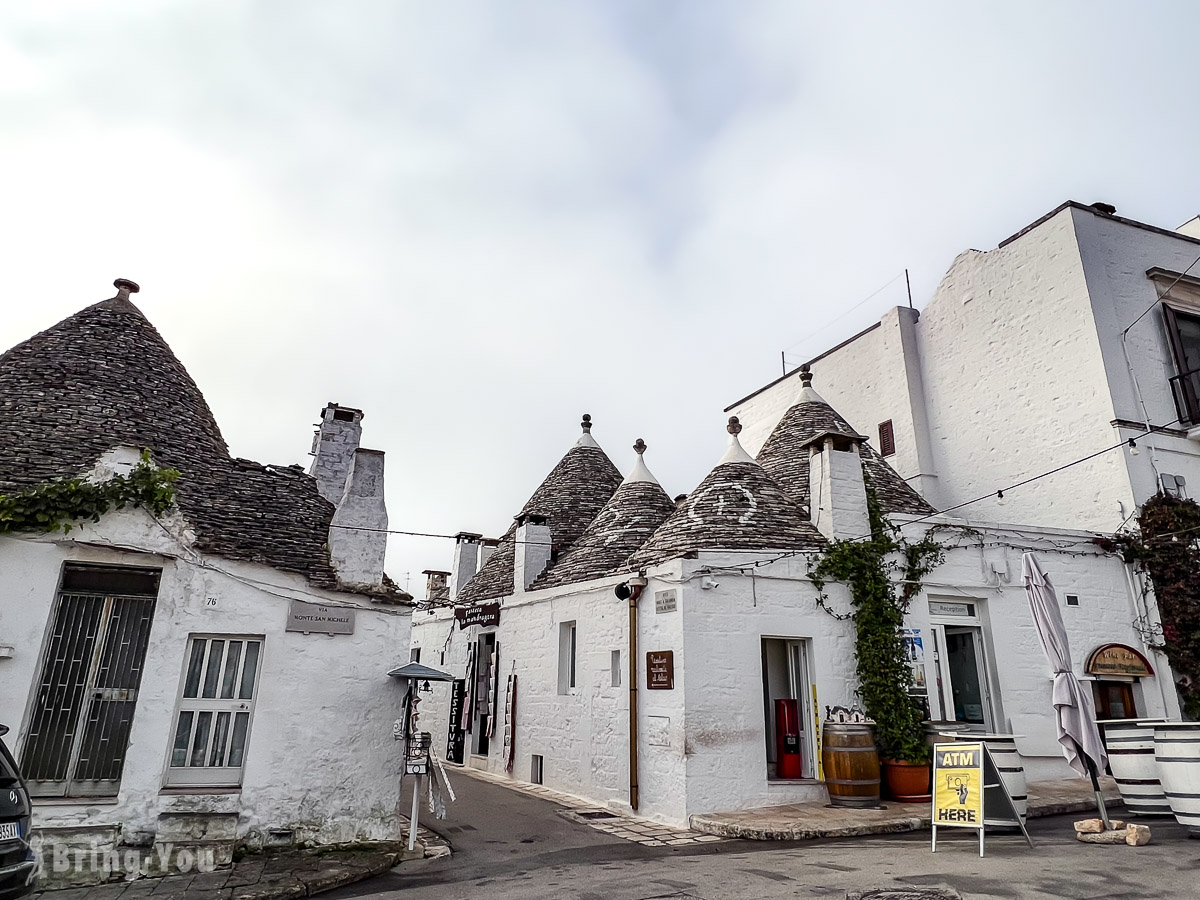 Nowadays, these Trulli houses are converted into souvenir shops, hotels, cafes, and restaurants. Fortunately, the iconic limestone boulders enveloping the old skeletons still stand the test of time, wearing a pyramidal, domed, or conical roof on top, and splashed with a big white symbol. Most of these symbols represent Christianity or geometric figures. They even set up information boards around the houses for you to identify the meaning of each symbol.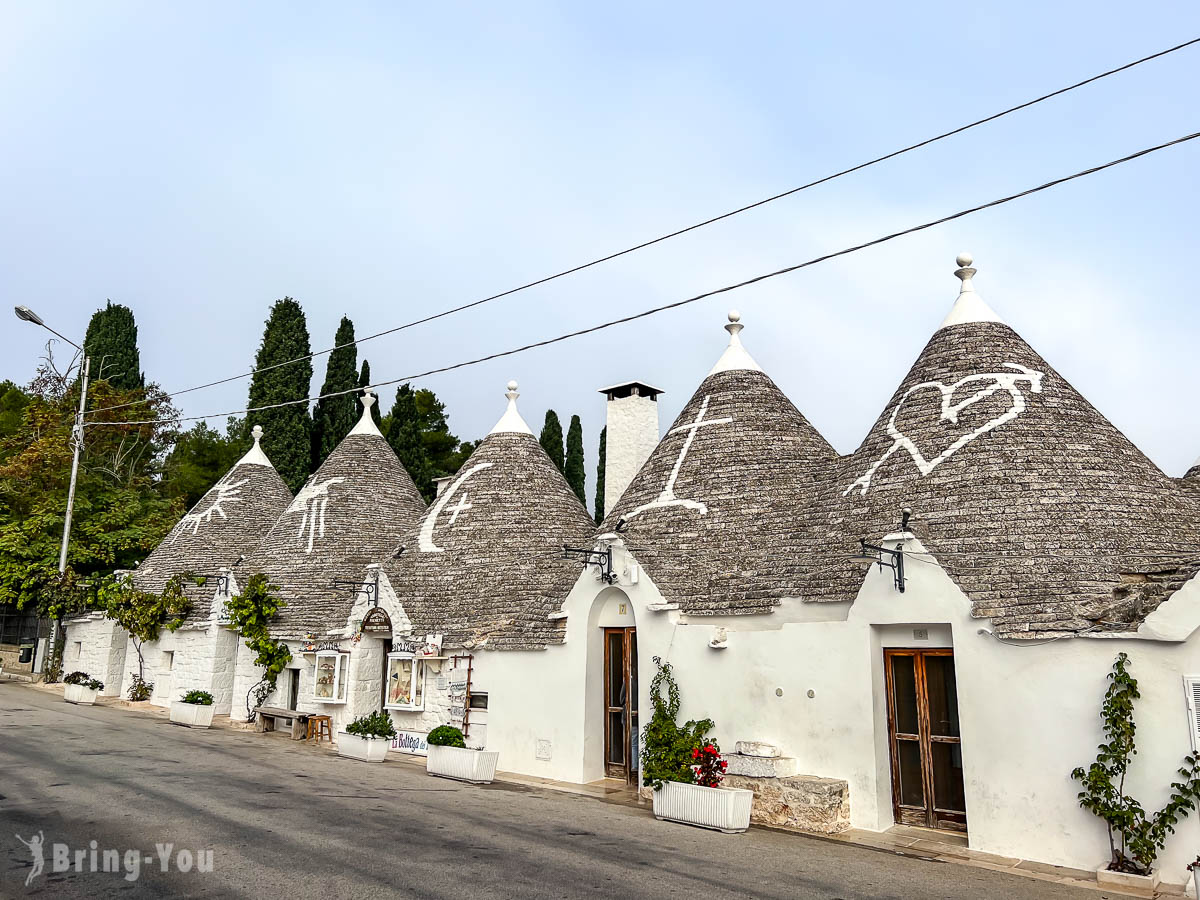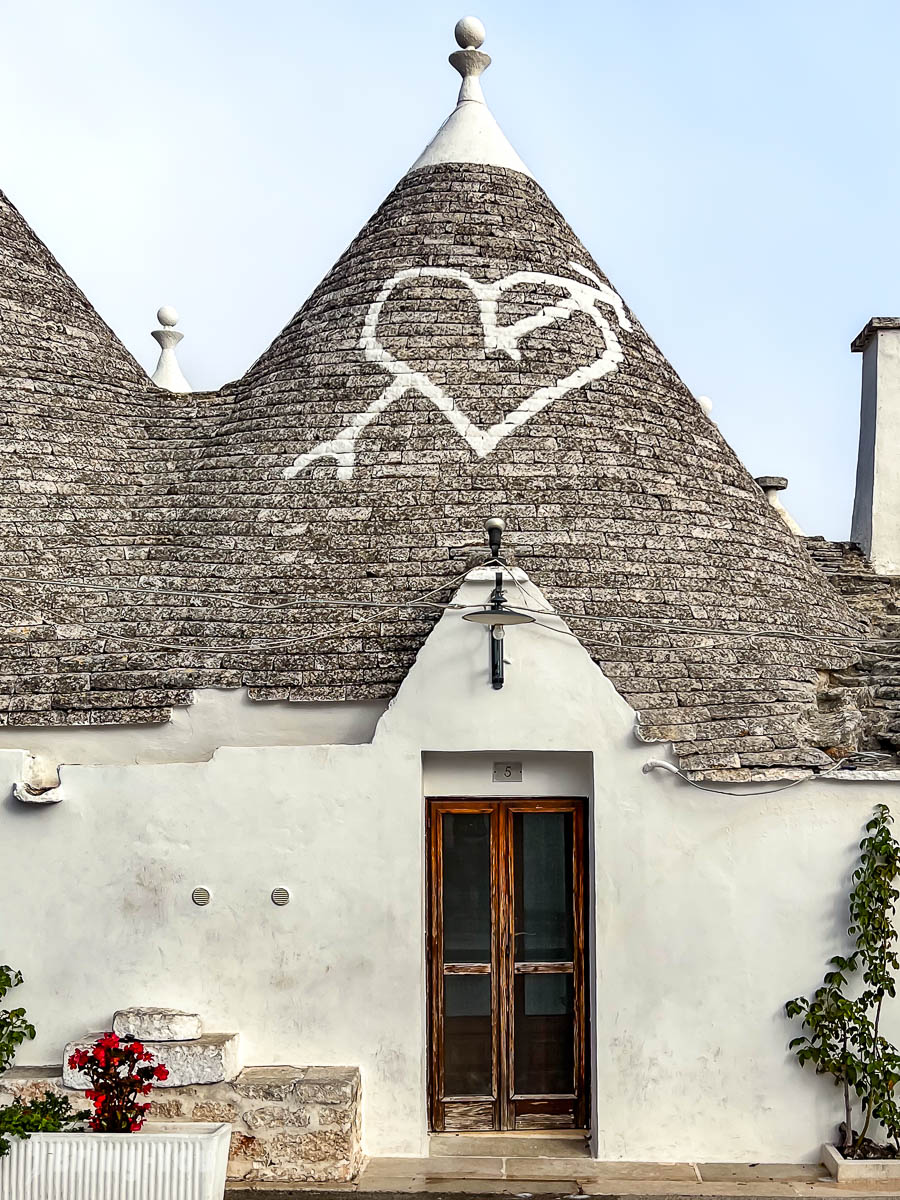 The whole town of Alberobello can be completed in roughly an hour or two just by walking.
Conquer The Best Food Spots In Alberobello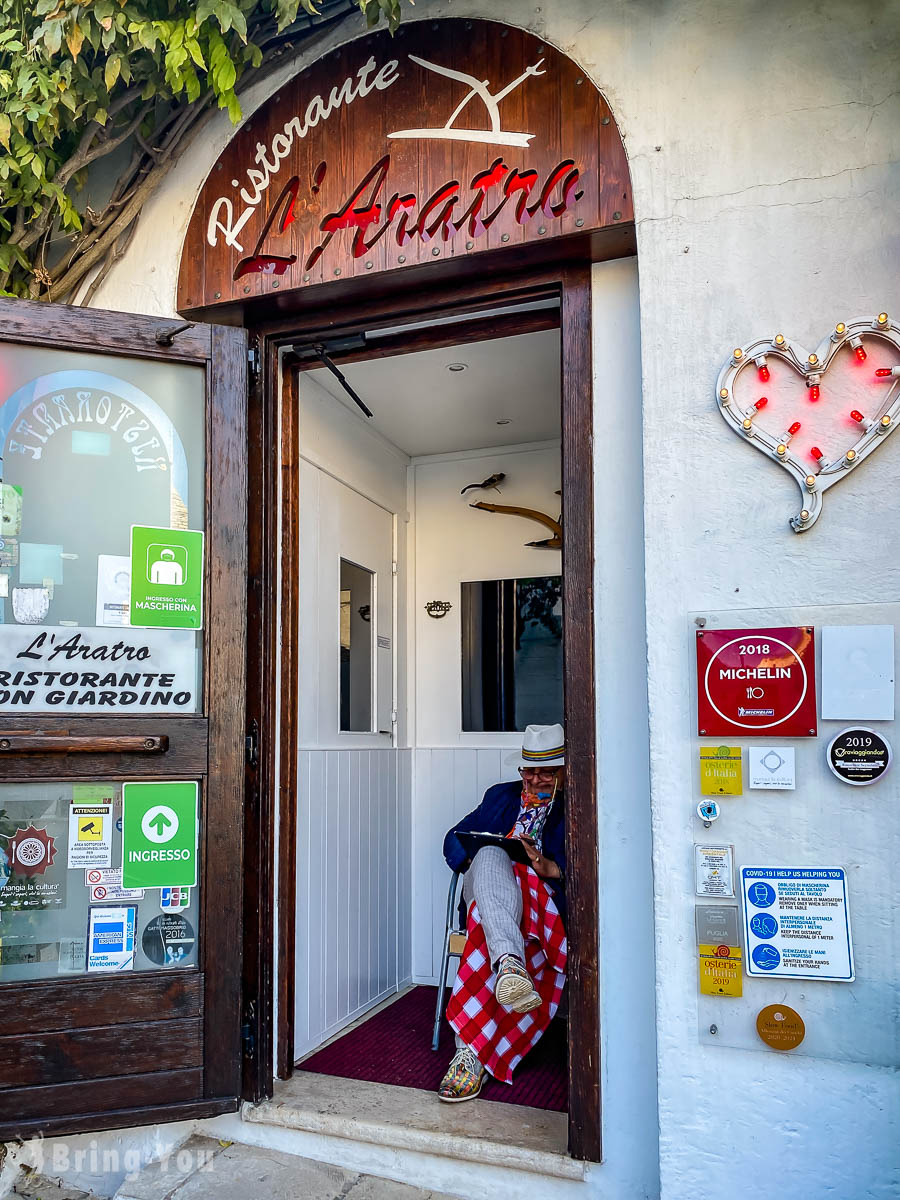 With a big influence of Puglia cuisine, the food in Alberobello has developed a unique tasting profile, using fresh and locally sourced ingredients and merging with simple cooking methods to bring out the finest quality of the dish, nutritious and easy to eat.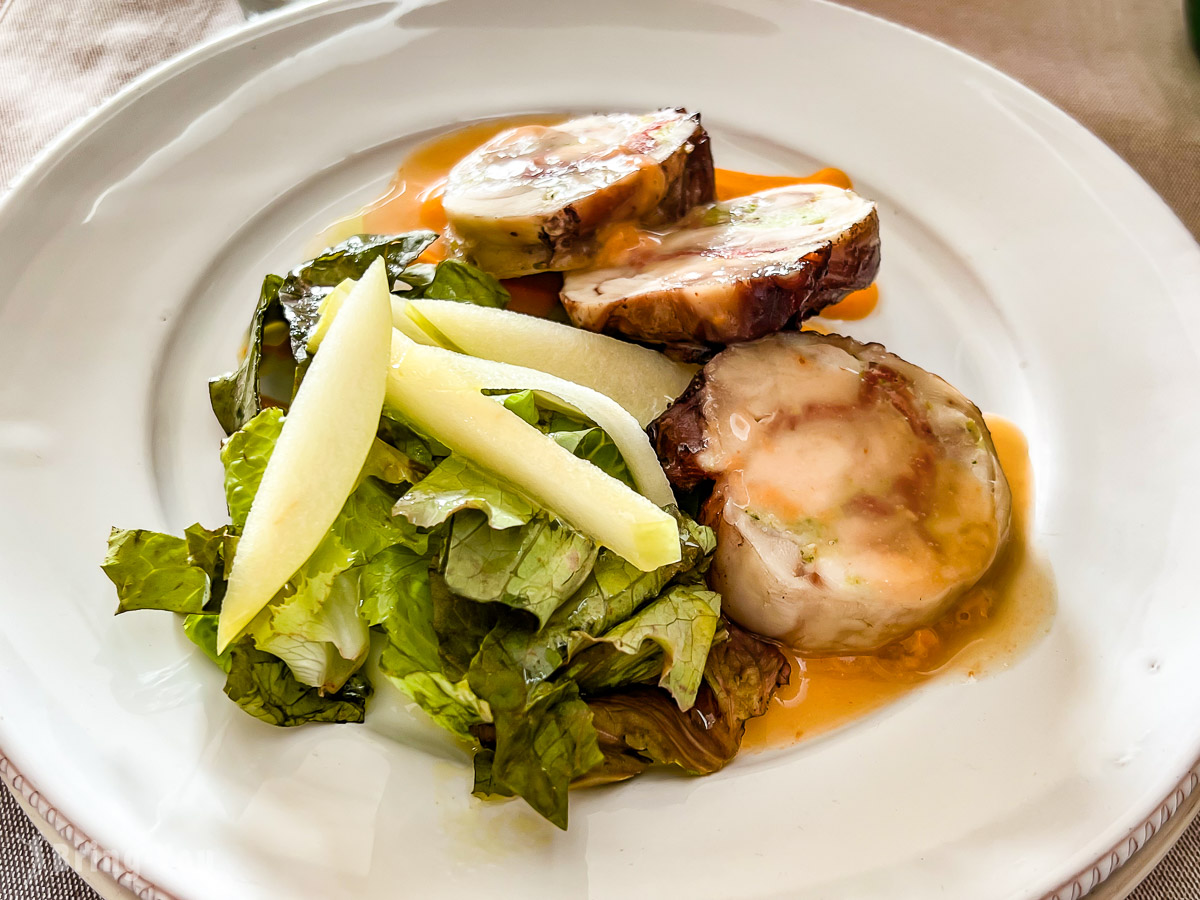 Some of my favorite dishes you can try in Alberobello are orecchiette pasta with broccoli rabe and traditional focaccia bread baked fresh with sourdough.
Where To Stay In Alberobello?
Most of the hotels in Alberobello are centered around the New Town, an area sandwiched between the Old Quarter and the train station.
A heads-up for you is that the streets in Alberobello are not all flat and straight, which means you will be dragging your luggage over gravel roads from and to the hotels.
Plus, it is strongly recommended to book your stay in Alberobello at least half a year beforehand. There are not many of those Trulli hotels in Alberobello so make sure you're an early bird!
Here are my three favorite hotels for a night in Alberobello.
Trulli Holiday Albergo Diffuso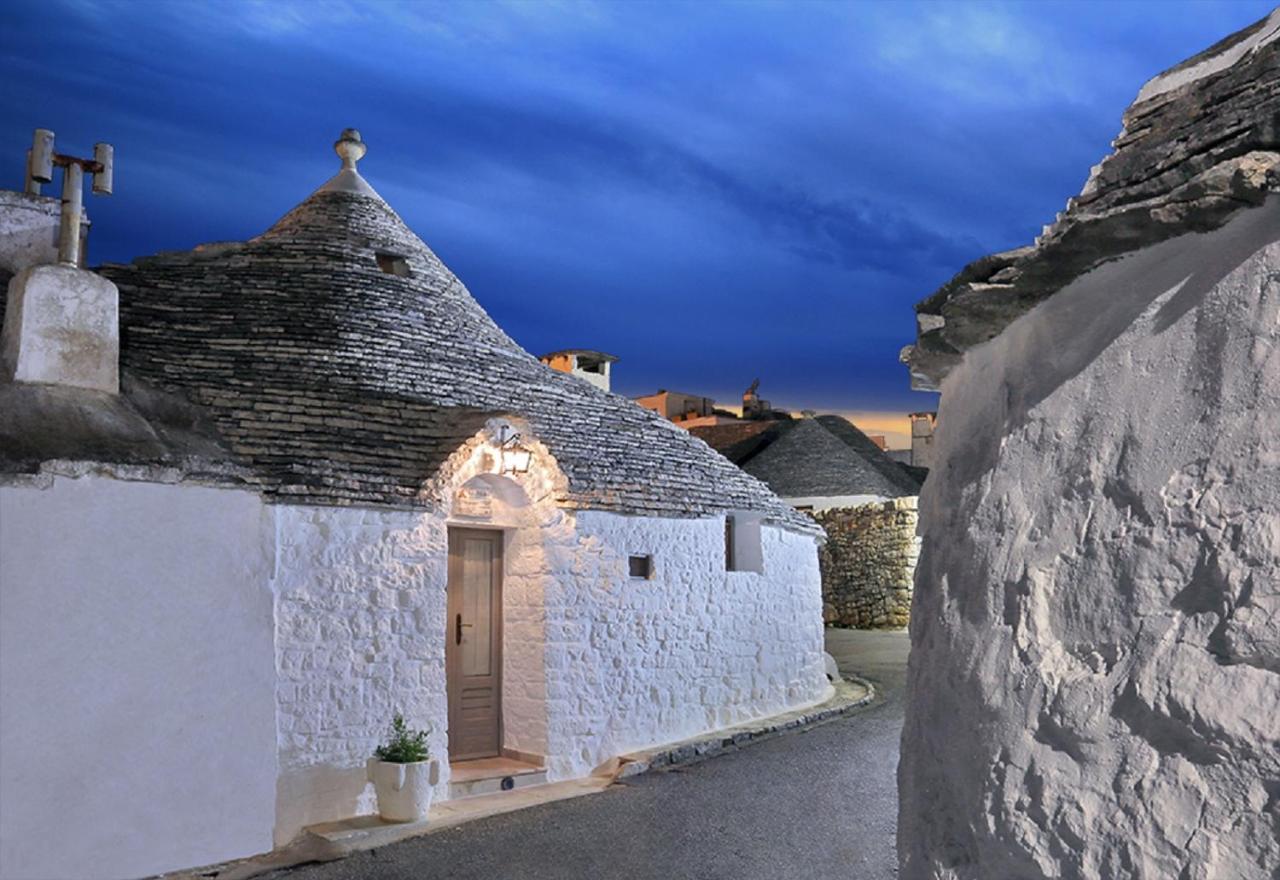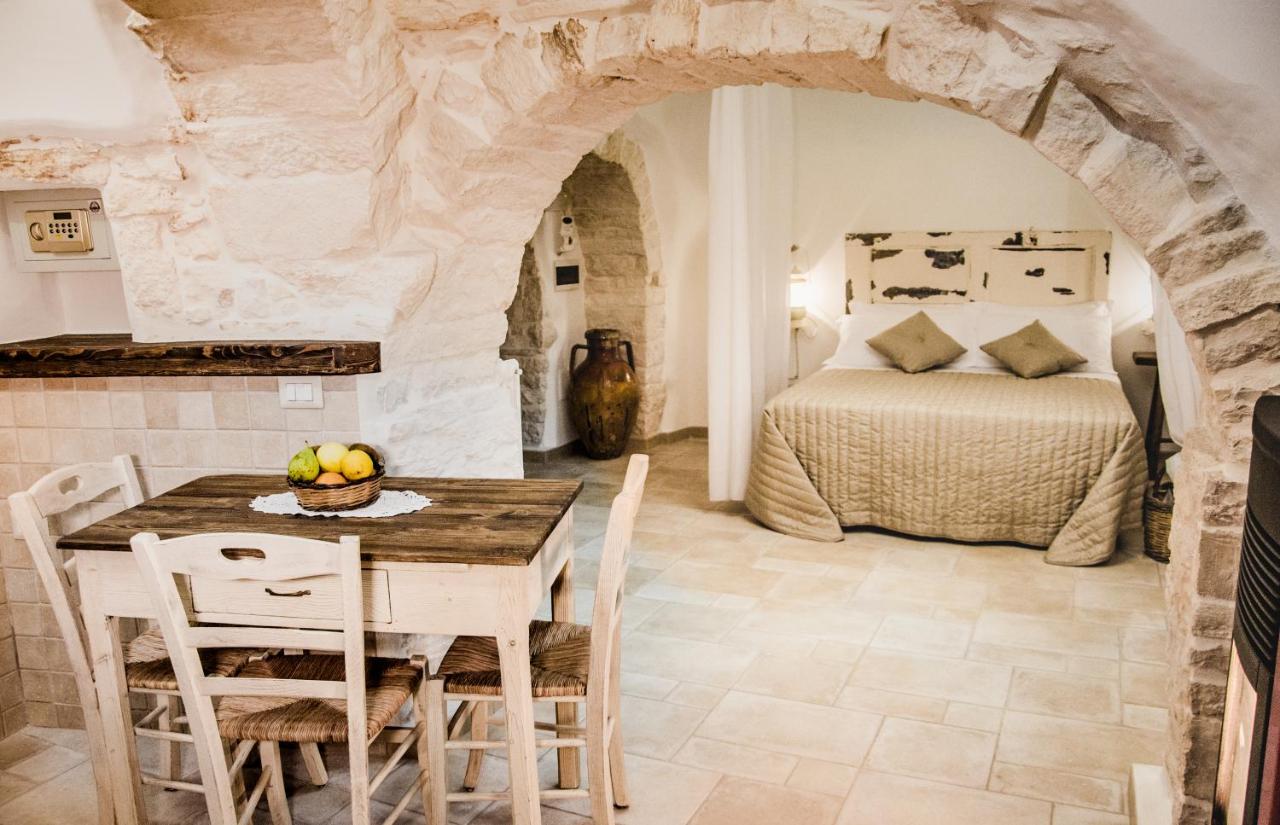 This is a three-star hotel in the heart of the Rione Monti, with an excellent location at only seven minutes on foot to Trulli Sovrano. The decoration is very elegant and friendly and the host is prompt to communicate via Whatsapp. Breakfast for in-house guests is hearty and delightful.
B&B C'era una volta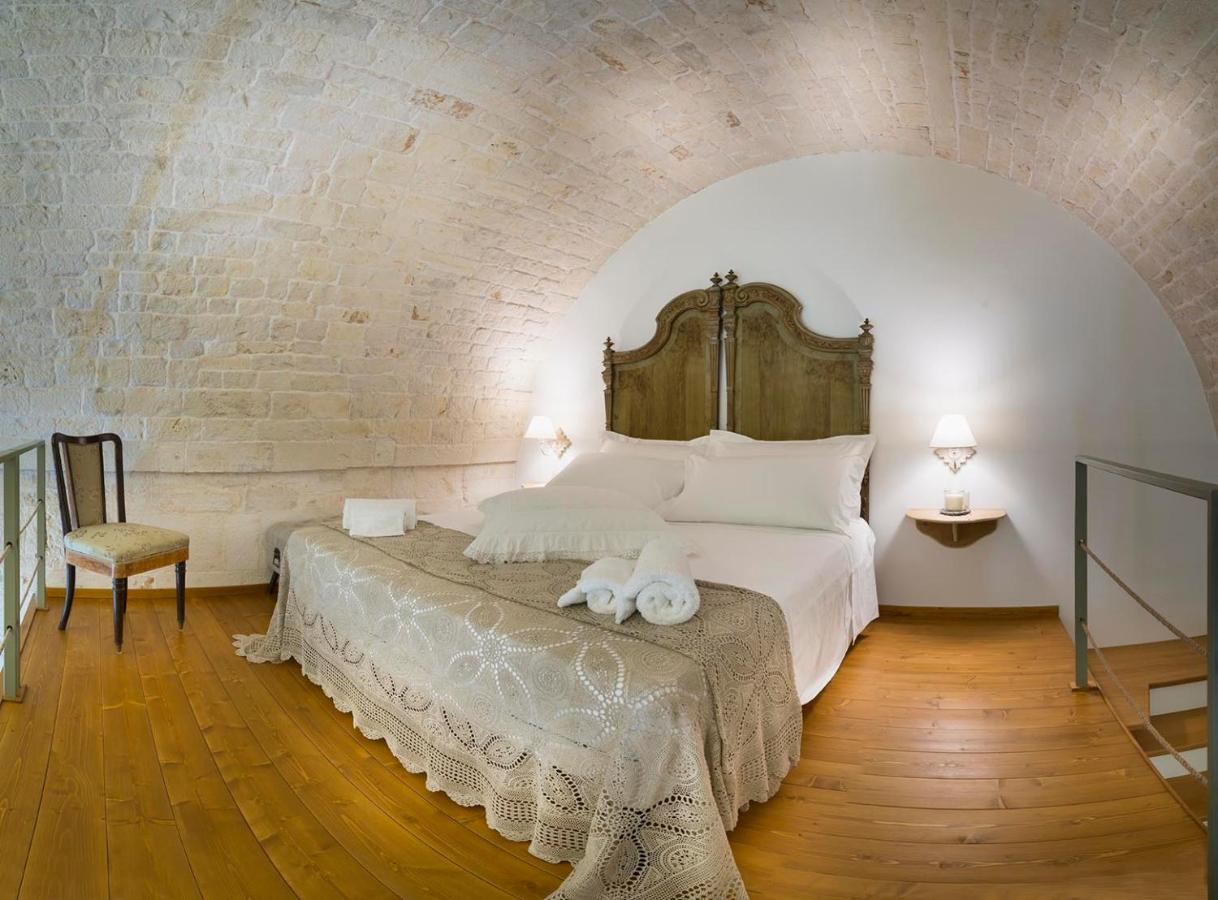 Next up, we have C'era una volta, a warm and engaging B&B sitting at the top of a hill in Terracina with a short ride to the shoreline. They only have a few rooms here. Two of them have private bathrooms and fireplaces, one of which sits on the second floor while the other one is on the ground with a view from the terrace.
Rifugio di Puglia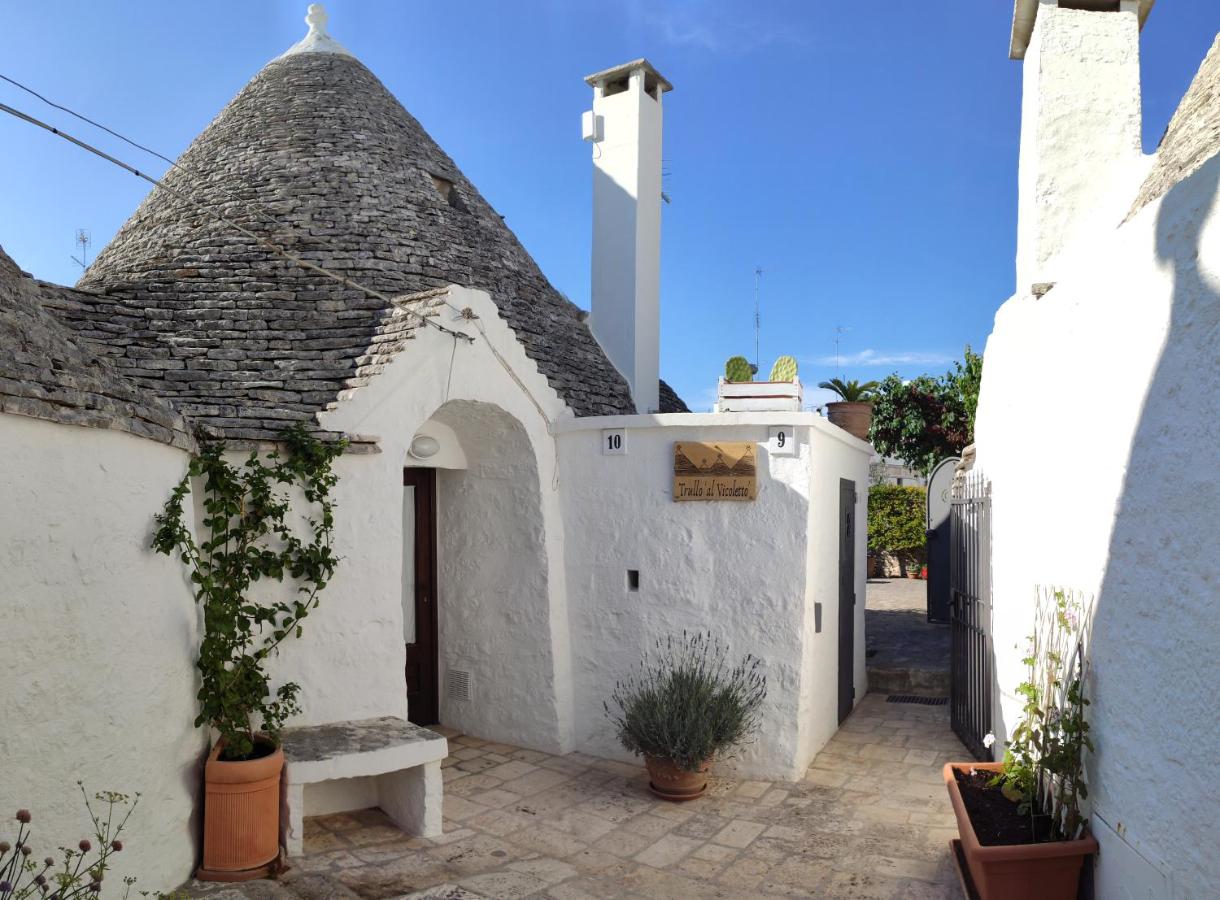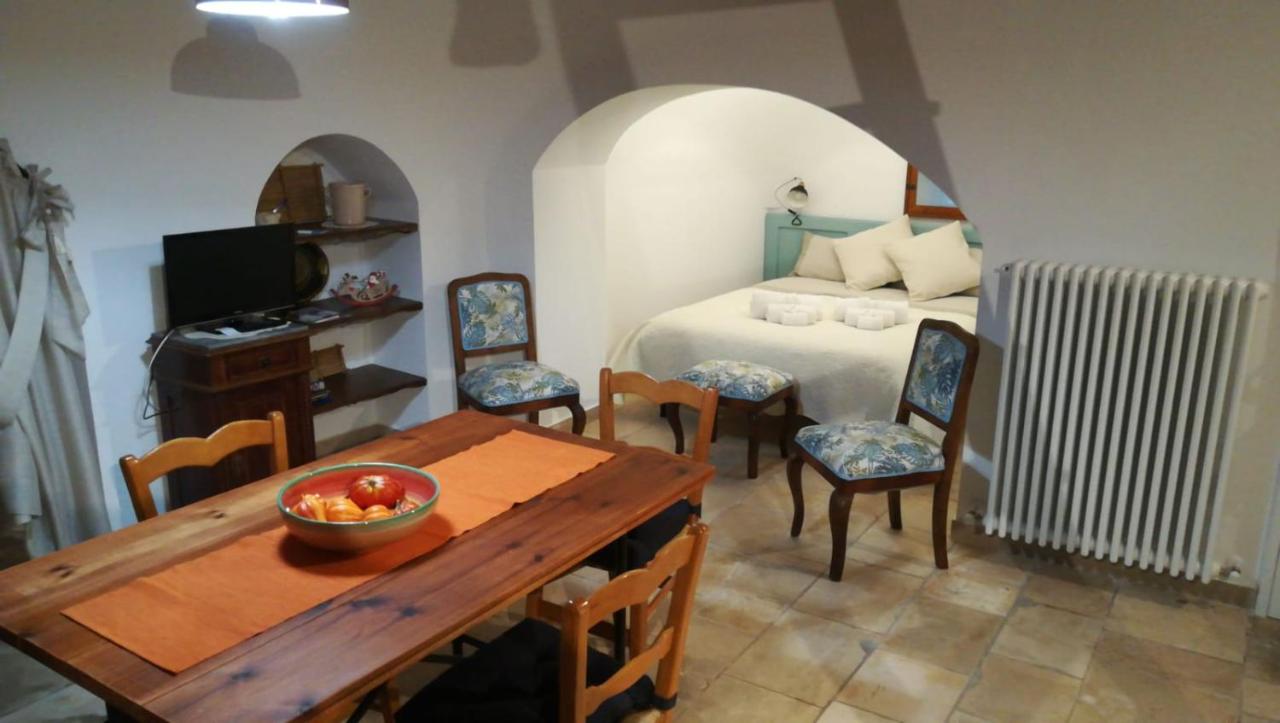 Last but not least, Rifugio di Puglia is a peaceful hideout amidst the bustling neighborhood of Coreggia, housing only two suites and four residences. Rifugio di Puglia comes with a pool and a rock-side hydromassage system flanked by olive trees.
Final Words: Is Alberobello Worth Visiting?
Heck yeah – Alberobello is one of the best-hidden gems in southern Italy for nature worshippers and history buffs. However, since the city is gaining more fame, don't be surprised if you get caught in the crowd. Even though Alberobello is just a small town that needs only a few hours to explore, I still highly recommend you spend at least a night here to truly feel the peaceful vibe and authenticity of staying in one of the old Trulli houses.