Ayutthaya was our favorite day trip from Bangkok, so much so that the number of pictures we snapped in this ancient city almost outnumbered the ones we had for Thailand's capital.
It was a quick trip around Ayutthaya but we explored so much about this city that many of our fellas tend to overlook.
While the temples and ancient shrines take the lead in terms of the best attractions in Ayutthaya, there's a lot more going on behind the scene. The food, night market, a sense of escape, and even a European-influenced palace make their way to our bucket list.
Without further ado, here is a handy Ayutthaya travel guide where we unveiled our favorite things to do, what to eat, best hotels, and tips!
Ayutthaya – A Phoenix Ascending from Ashes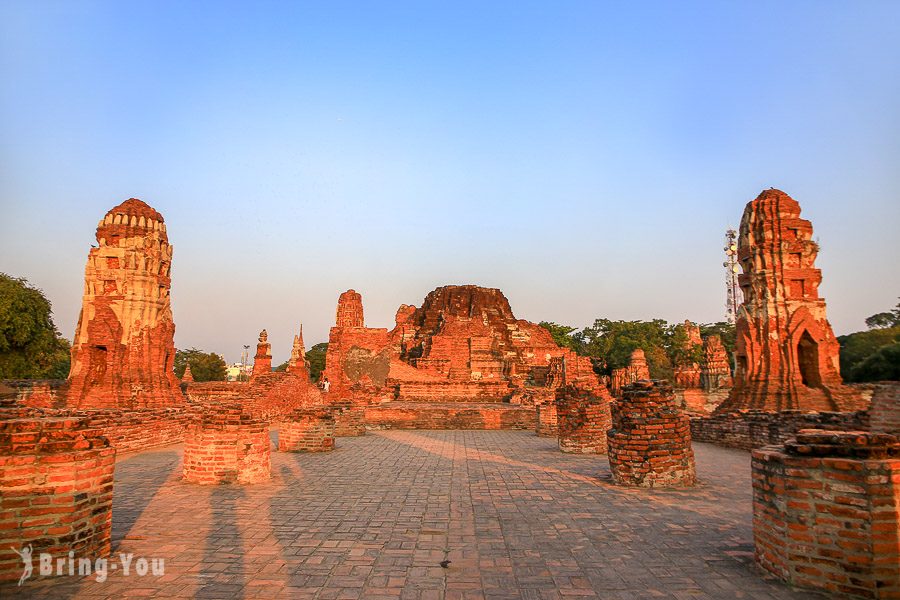 We guess this is the perfect moniker for Ayutthaya. The best image to capture Ayutthaya is an abode of spirituality, temples, culture, and a sense of peace.
Ayutthaya is the most famous day trip from Bangkok. They say if you're a history guru, Ayutthaya surely beats Bangkok in the race. And so we made our way to this ancient city as a sweet escape from the hustle and bustle of Thailand's capital.
It was a wise move!
Ayutthaya is famous but it doesn't mean you'll find yourself elbowing out with the crowds. Ayutthaya is a moderate town. It's not insanely large to eat up so many days of your vacation, but it's not a tiny town and you can spend two good days exploring it.
This ancient city is hot and humid, even in winter and spring. Well! You can't expect the chilly days sweeping through Southeast Asia anyway!
The best time to visit Ayutthaya is from November to January when the weather is most durable and no crashing rainfalls mess with your outdoor possibilities!
A Quick Look into Ayutthaya History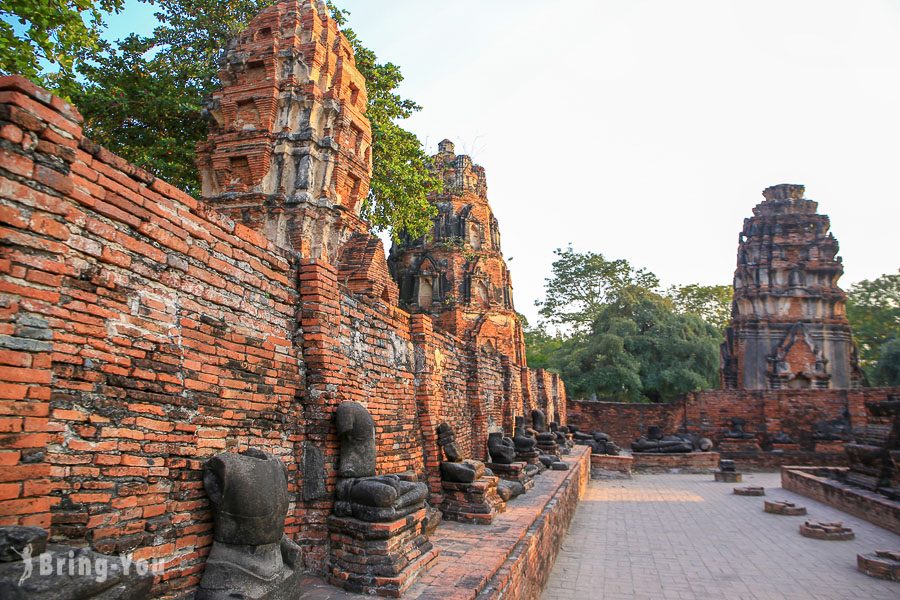 The heyday of Ayutthaya officially started in 1350. It was known as the second capital of the Siam Kingdom. Mind-blowing history can be, Ayutthaya emerged as the world's largest and most vibrant metropolis, as well as a trading center in this part of Asia.
During the Siam – Burma war in 1767, Ayutthaya was knocked down before leaving its crown for Bangkok in the modern era.
What Are the Best Ways to Get to Ayutthaya from Bangkok?
The fastest way to hit Ayutthaya from Bangkok is by taking a train. Ayutthaya is 90 minutes north of Bangkok and the train ride guarantees some of the most scenic rides to your journey! You can depart at the Hualamphong train station somewhere around 8 am and get to Ayutthaya over an hour later.
A guided tour is a hassle-free option. Since Ayutthaya is so close to Bangkok, opting for a tour group makes a lot of sense. There's a variety of day tours covering different spots in Ayutthaya. So depending on which itinerary you're looking at, you can opt for the one that suits your style!
Booking a chartered car is the best way to get to Ayutthaya from Bangkok if you're not on a shoestring. This way allows you to take full control over where to stop and how long you want to spend at each attraction.
You can also load all the carry-ons and luggage into the car and get there with a snap of a finger. No hassle, no sweat!
Our 4 Favorite Places to Visit in Ayutthaya
Wat Lokaya Sutha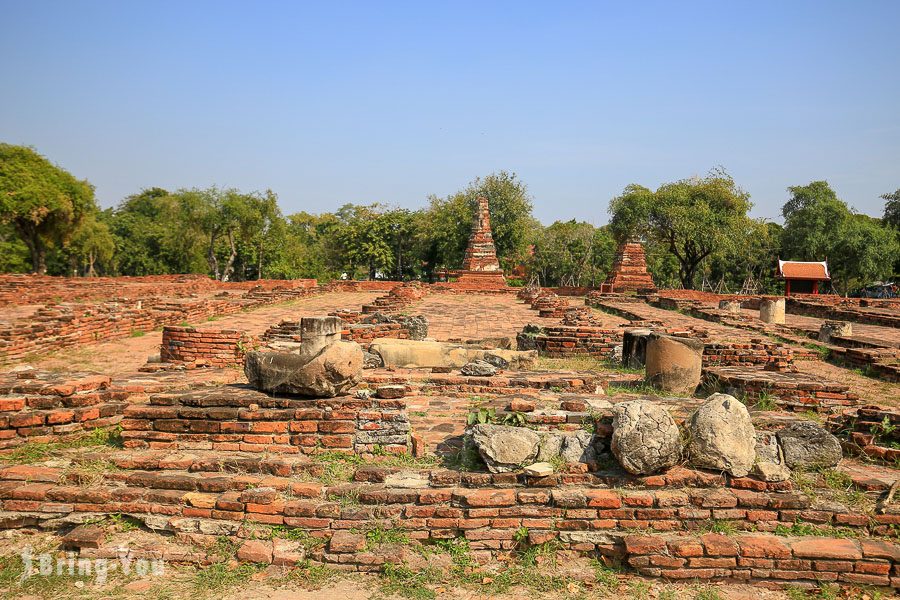 Visiting the reclining Buddha of Wat Lokaya Sutha was the best way to kick start an afternoon outdoor journey after lunch. Thailand is probably the most talked-about country for reclining Buddha statues. 
Reaching five meters in height and 42 meters in length, the gigantic statue shows a rough surface that once suffered a severe flood back in 2010. A small complex of ruins from the ancient kingdom is tucked away at the back of the statue.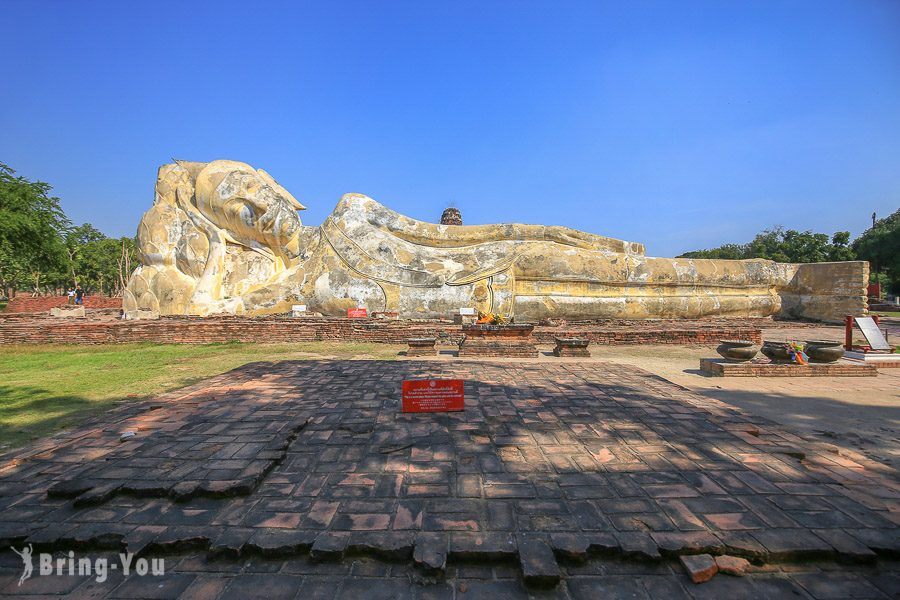 That moment when you commemorate in front of the Reclining Buddha as he's resting amidst the ancient ruins and surrounded by complete green space is a lifetime memory.
Entrance fee to Wat Lokaya Sutha: free of charge.
Wat Phra Mahathat – the Buddha Head and Ayutthaya Night Market
Entrance fee to Wat Phra Mahathat: THB 50.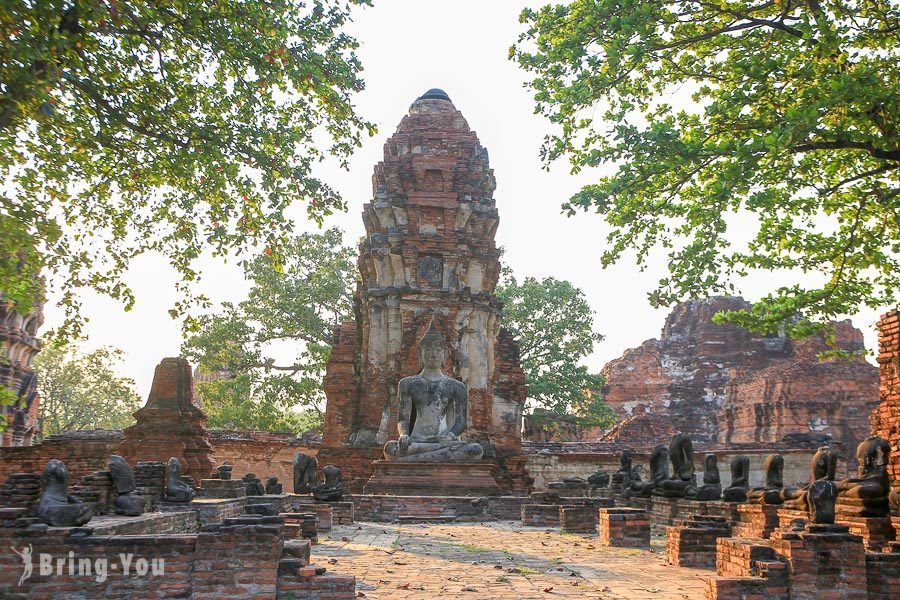 For some reason, we always had a gruesome and sorrowful sentiment taking over our trip to Wat Phra Mahathat. It's a mixed feeling to contemplate at such a brilliant holy shrine but demolished in the hands of Burmese invaders.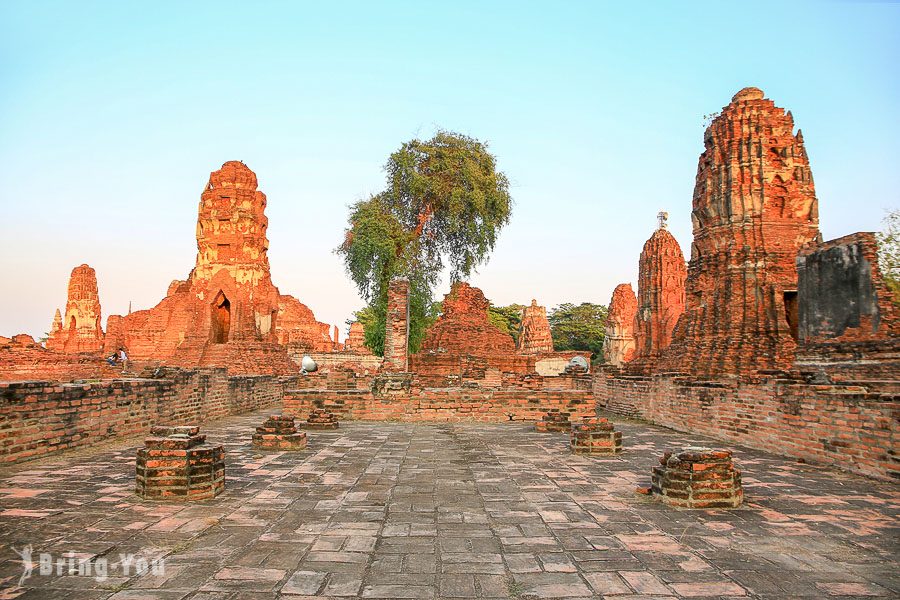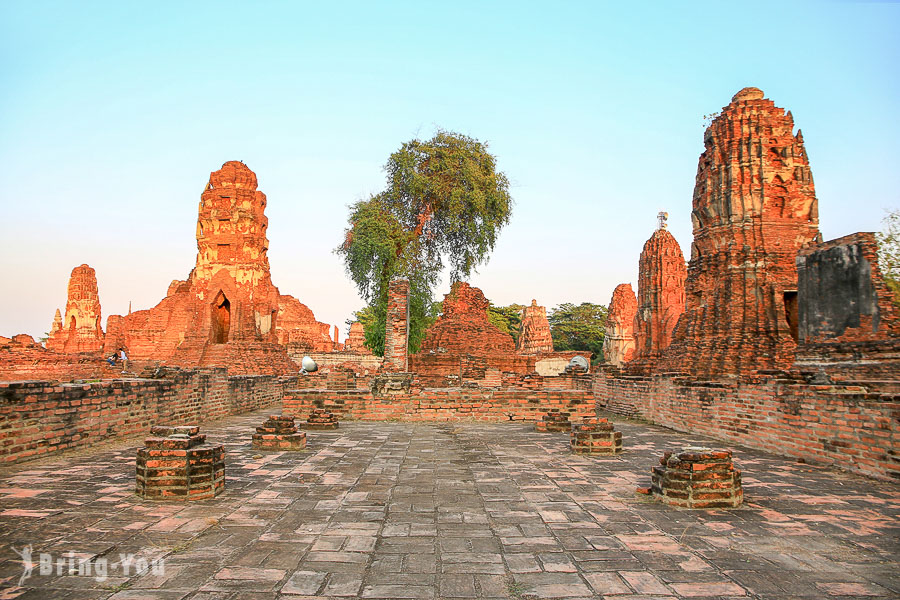 Wat Phra Mahathat is a large ruins complex. Only the solid bases bearing the collapsed walls stand the test of time. You barely see many streamlined rooftops or striking pillars. Only a few intact temples hold up in time. The dramatic, burning colors of the bricks are diligently celebrated under the scorching sun of the Southeast Asia sky.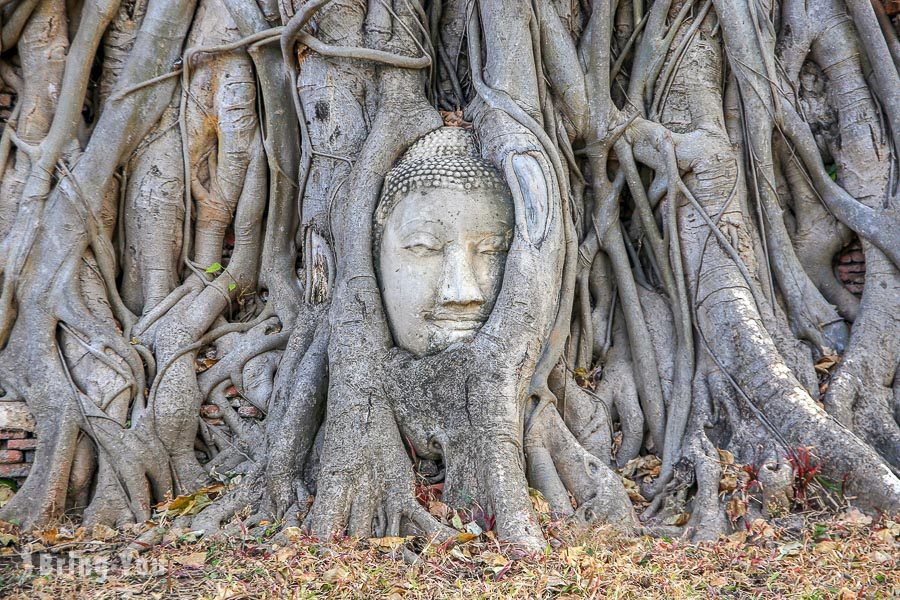 Probably the most famous artifact that hooks you in is the Buddha Head sitting in the growing banyan tree roots. Under the baking sun, the haunting image of the Buddha's head is left under the watchful eyes of tourists as a thief once hid it there and never returned. Real or rumor – history is the best judge itself!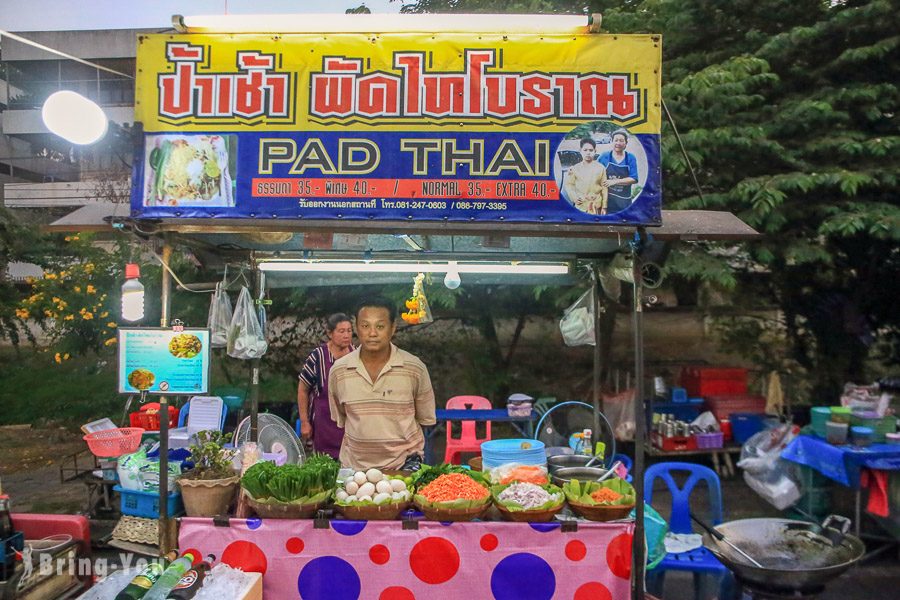 Leaving the downcast history behind, we headed to a night market next door before sundown. Just like what you expect from any other Thailand night market, Ayutthaya Night Market is an assortment of the eclectic food scene and an inviting dining atmosphere.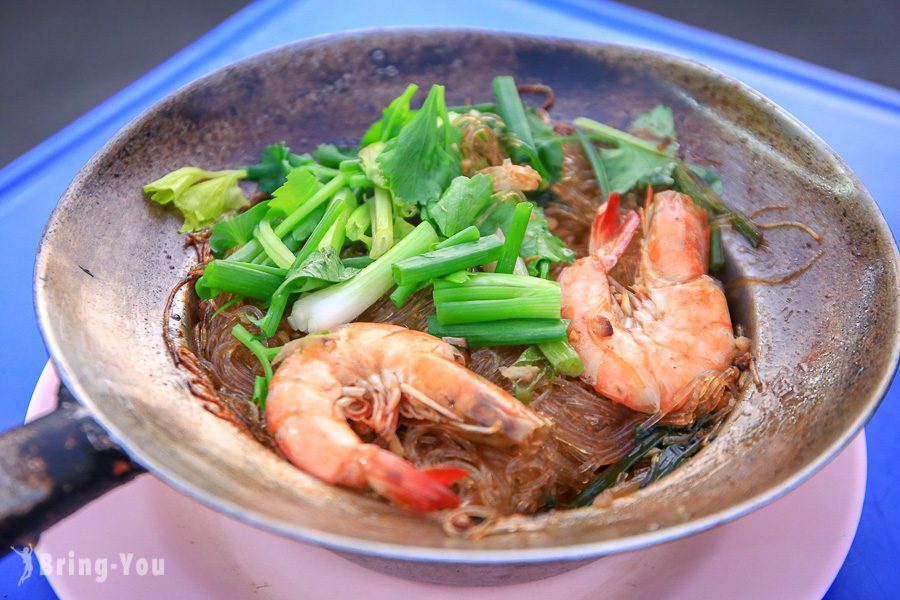 The most famous Thai food is peeled off in front of your bare eyes as your taste buds keep dancing non-stop. Pad Thai, fried oyster, grilled skews, Tom Yum, dessert – you name it!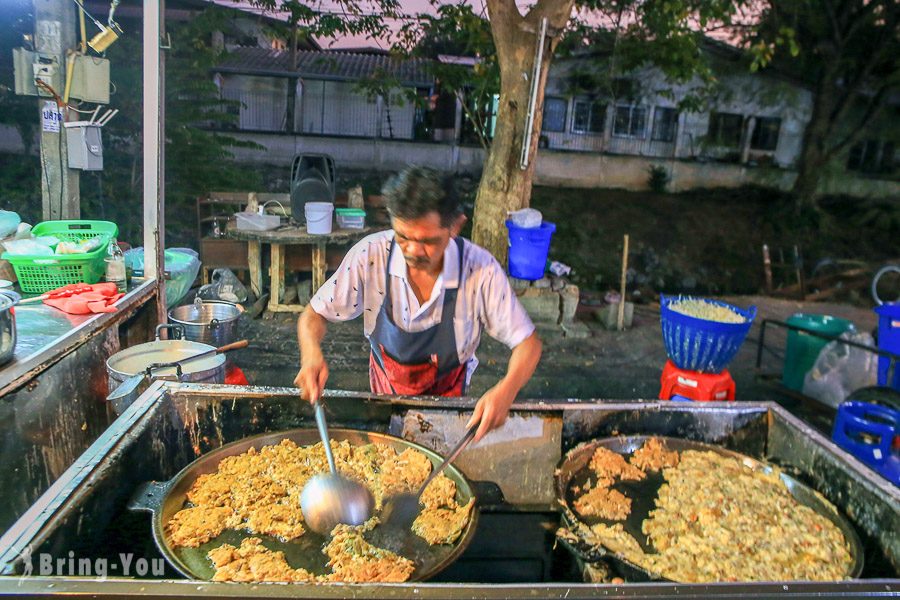 Bang Pa In Summer Palace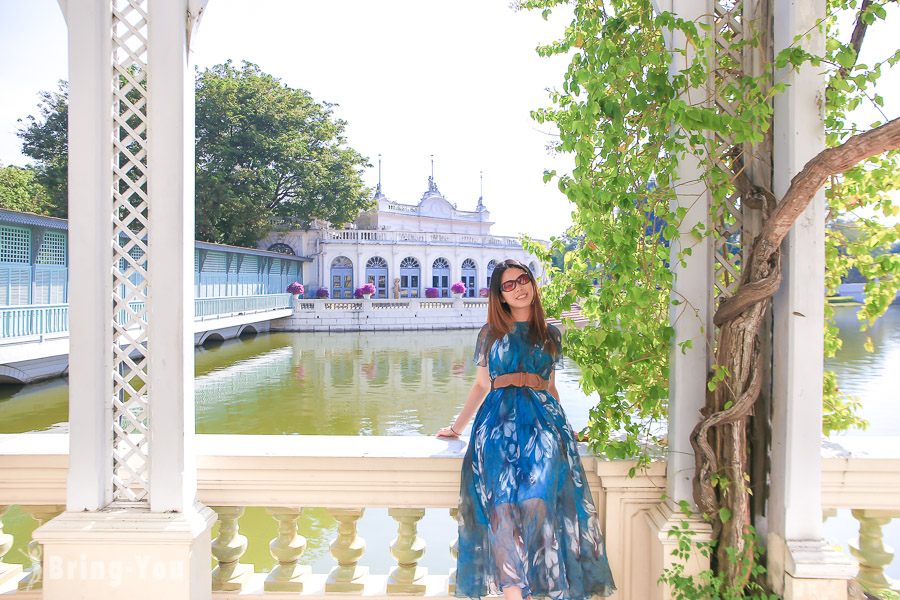 Bang Pa In Summer Palace definitely gives our trip a breath of fresh air. After chasing down all those ruins and stocking our minds with history, the palace was a blissful blend of traditional Thai architecture and a delicate European flair.
Its laid-back atmosphere totally wins you over. Unwinding at a covered deck opening out to a lake was the best way to shelter from the baking sun.
Entrance fee to Bang Pa In Summer Palace: THB 100.
Ayutthaya Prawn Market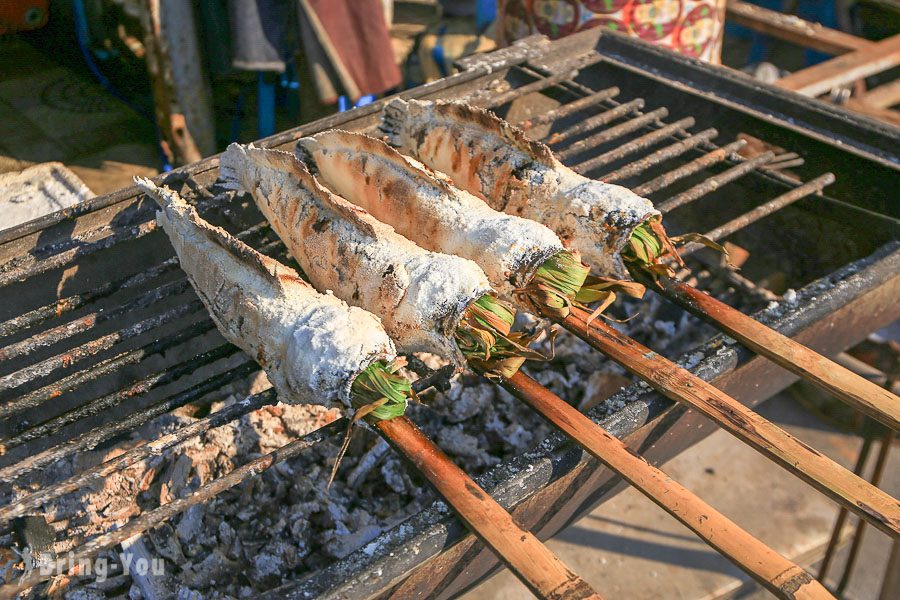 This incredible prawn market is on the lesser-known side, but for big foodies like us, this place is insanely amazing.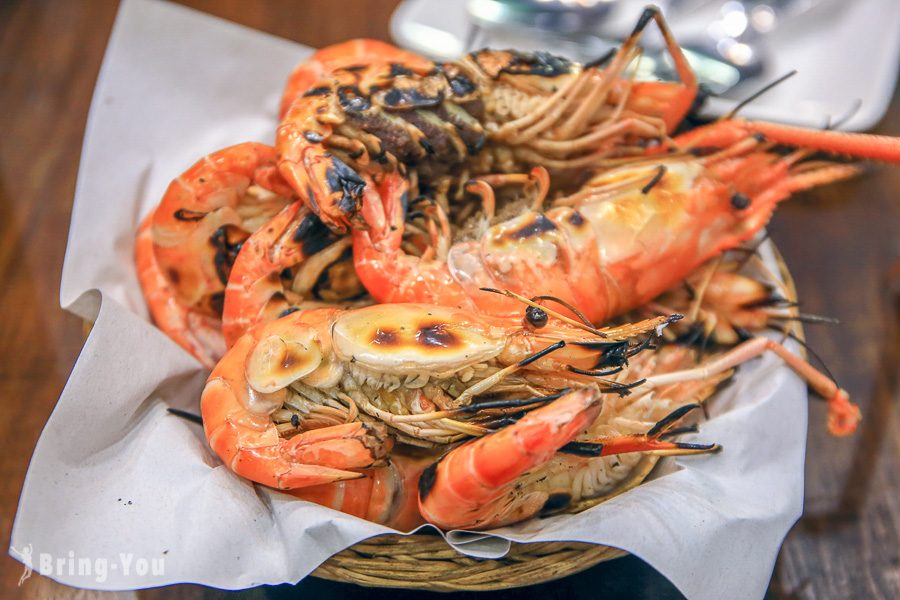 We all know that Ayutthaya is a holy land of the ancient kingdom where moss-filled ruins and dramatic temples are the biggest hooks. However, little do you know that the city is home to insanely huge freshwater prawns that make your taste buds go crazy.
There are hordes of live seafood vendors for takeaways, making it a great shopping possibility if you throw a seafood party with your friends.
Otherwise, you can pop into a restaurant and have a big prawn feast ready-made and brought to your table.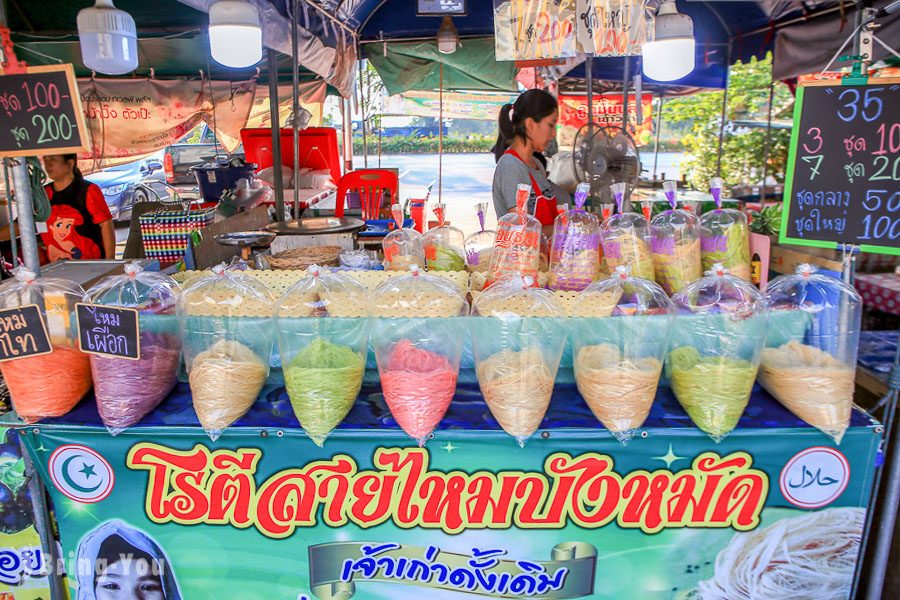 Best Hotels to Stay in Ayutthaya?
Picking where to stay in Ayutthaya is a playful journey itself. You can choose between a traditional, warming atmosphere of teakwood, a modern house with a thriving garden view, or a riverside hotel.
Most of the accommodations assemble around the downtown core and the average nightly rate is around $50. Check out our recommendations below to pick the right one that coordinates with your budget!
We hope you find this Ayutthaya travel guide useful, and don't forget to share it with your friends!