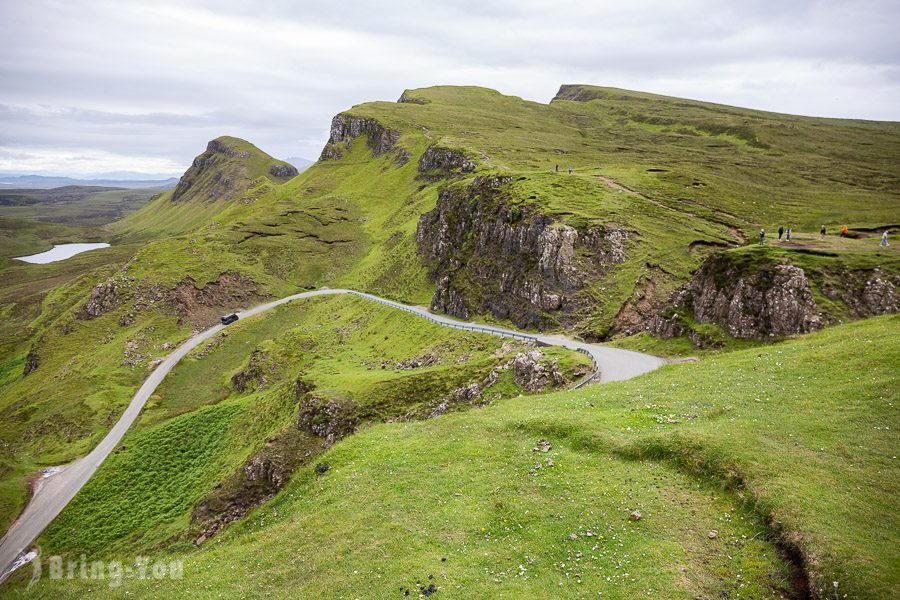 Imagine that moment when you discover a really cool hidden gem that is equally cool or even more stunning than a famous destination!
Scottish Highlands exactly describes what we're talking about. It's so close to a better-known spot, and in our case, it's Edinburgh. So we decided to tag it along as one of our short-day trips from Scotland's capital.
These four days sent us to a real paradise on Earth. If you stick to the city only, there's no way you can provoke all of the best and authentic sides of Scotland.
So follow us to Scottish Highlands, where we spent four good days for a deeper dig into Scotland's scenery, history, and even monsters!
3 Best Ways to Travel to Scottish Highlands
Travel to Scottish Highlands by Air
Flying to Inverness Airport is another common way aside from flying into Glasgow and Edinburgh. Inverness serves as the main international airport that gets you directly into Scottish Highlands. This means you can connect flights from any part of the globe such as Amsterdam, Dublin, New York, or even Sydney.
You can take a car ride or taxi from Inverness Airport to Fort William in roughly two hours. Fort William is known as the gateway into the Highlands.
At Glasgow Airport, taxi services are widely available that take you all the way up to Fort William in two hours and a half.
Travel to Scottish Highlands by Train
If you don't want to fly, we suggest taking a train. There are multiple railroad companies that service Scotland like BritRail, Rail Europe, ACP Rail, or Caledonian Sleeper overnight train.
Trains from London can take you to all the major cities in Scotland. You can start out from major cities such as Edinburgh or Glasgow into different gateway cities around the Highlands such as Fort William, Inverness, and Aviemore.
These routes last somewhere between three hours to five hours depending on the route you take. From there you can connect onwards with local transportation around Scottish Highlands.
Travel to Scottish Highlands by Bus
Megabus and Citylink are the most popular bus operators to drive you all around Scotland, including the Scottish Highlands. Let's say you depart from Edinburgh, an average bus ride to Aviemore is three hours and a half, four hours and a half from Fort William, and four hours from Inverness.
3 Easiest Ways to Get Around Scottish Highlands
Get around Scottish Highlands with a Tour from Edinburgh
The easiest way of all is to join a multi-day tour if you want everything planned ahead, including transport, a guide, meal, and accommodation.
The best thing about these types of tours is the flexibility it offers, starting from as little as one day up to ten days depending on how you plan it. The most sought-after trips start in Edinburgh that covers most of the major sites in the Highlands, as well as the Isle of Skye and Loch Ness.
A three-day trip from Glasgow is also available.
Get around Scottish Highlands in Your Own Car
In fact, driving is the best way to get around the Scottish Highlands. Start from Glasgow and drive up to Fort William along Route A82 to the Isle of Skye. Along the way, you can stop by numerous points of interest as outlined in our sample itinerary below.
Driving this way lets you be consumed by the dramatic scenery along the way and you can stop anywhere as long as you want. There are actually 12 designated National Tourist Routes stretching from lochs to mountains.
We highly recommend renting a car for your own group if you have a generous budget of time to chill out and take full control of the itinerary into your own hands. Driving in Scottish Highlands doesn't require an international driver's license. Only your own license is good to go.
Get around Scottish Highlands Using Its Cycling Network
Alternatively, you can benefit from Scotland's Sustrans national cycle network and cross-country trails along John Muir Way and the West Highland Way if you're down for something hardcore like this.
An average duration to map out a good trek is from five to seven days. Those carrying heavy luggage can hire a company to transport your gear ahead to your accommodations so you can freely conquer the hills!
BONUS: Scottish Highlands Travel Passes
Some handy travel passes to help you cut the fat off your travel expense:
Scotrail Spirit of Scotland Travel Pass.
Highland Rove Pass.
BritRail Scottish Highlands Pass.
When Is the Best Time to Visit Scottish Highlands?
The best time to visit the Scottish Highlands is summertime from June to August. But since the Scottish Highlands is tucked away in the far north of the country (and the globe), there's nothing like scorching heat to break a sweat so no worries about that!
A List of Smart Packing Hacks for Scottish Highlands
Sunglasses and a raincoat.
Get rid of umbrellas! It's windy up there so bring a hooded waterproof jacket to fight wind and rain.
For winter travelers, layers are important, so bring a top, jumper, rain jacket, warm coat, hat, scarf, and gloves. These are to make sure you're well-equipped under any circumstance.
Good sturdy walking shoes are your best friends. You don't want the rocky and rough hills to bring you down at any point.
A pair of wellies are handy to keep you intact when stumbling on shallow water, puddles, and mud.
How Many Days Should You Spend in the Scottish Highlands?
Scottish Highlands is huge, even the Isle of Skye itself is a great draw filled with outdoor possibilities and beautiful landscapes. Make it at least four days as we did. But the average duration should be five days.
This Easy 4-Day Itinerary in Scottish Highlands Covers the Most Beautiful Sites
Scottish Highlands Day 1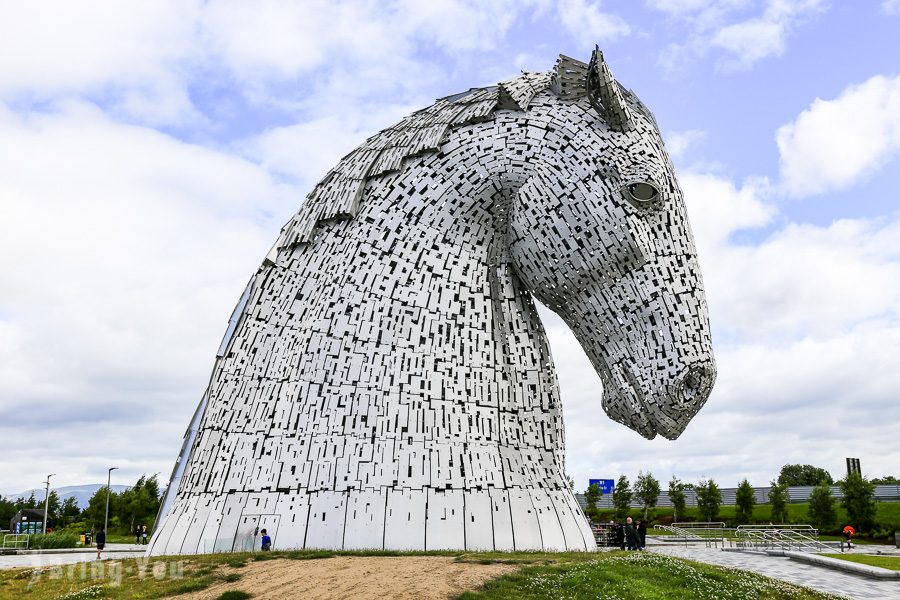 We started off with a trip to see the giant statues of the kelpies in Forth Valley, Falkirk within the county of Stirlingshire. The two horses emerge from the ground, reaching 30 meters in height.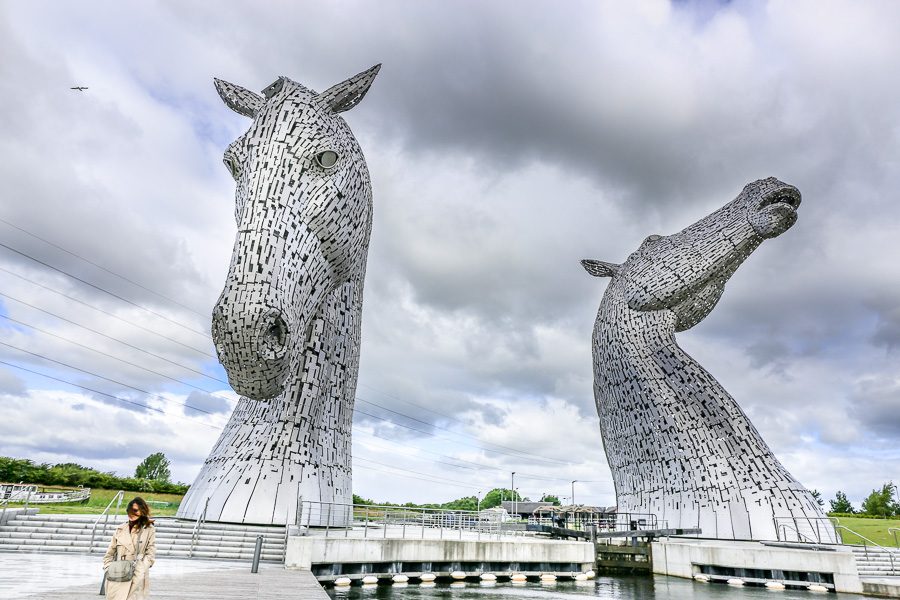 What you see are two horse-head sculptures waiting near a body of water at Helix Park. The statues you see today symbolize Scotland's horse-powered industrial heritage. But the real magnetic pulling in tourists is the haunting story behind the origin of kelpies.
They are basically form-changing aquatic evil spirits haunting rivers and streams. Kids in Scotland dare not to wander around these areas alone or the horse will appear and drag them down the water. When the sun beams down, the horse statues lit blue to symbolize the summoning of the water.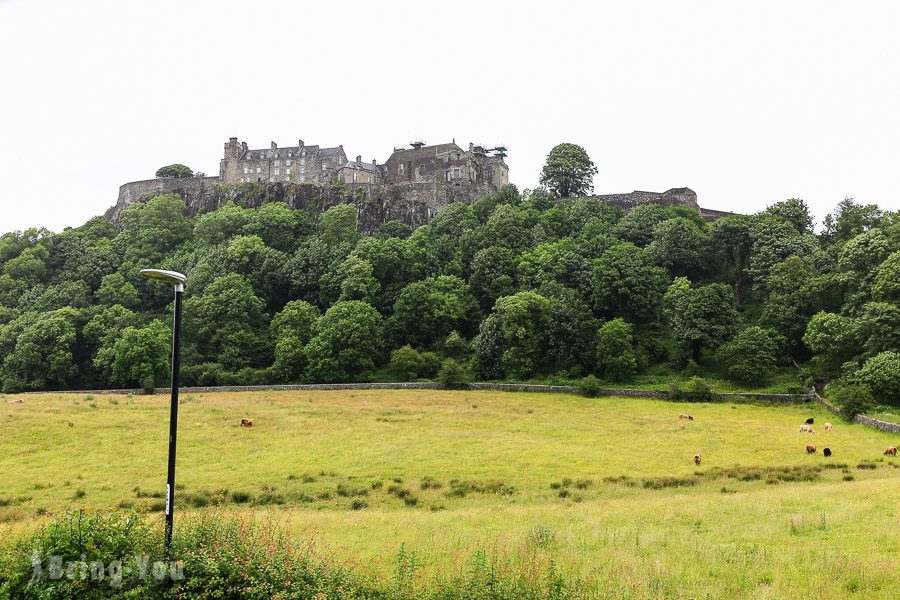 We moved to Stirling Castle early in the afternoon. This is where Mary Queen of Scots was crowned when she only turned nine months. The castle sits atop Castle Hill and is regarded as one of the top attractions and geologically important castles across the country. The castle today still holds a great deal of history with lots of eye-opening artifacts and stories attached to it.
You can book a ticket online and show your e-ticket at the gate. Or even better, come with a guide for a mind-blowing story-telling time!
If you get to speak to the chap in the main hall, he would let you know all the different types of swords. That's pretty cool!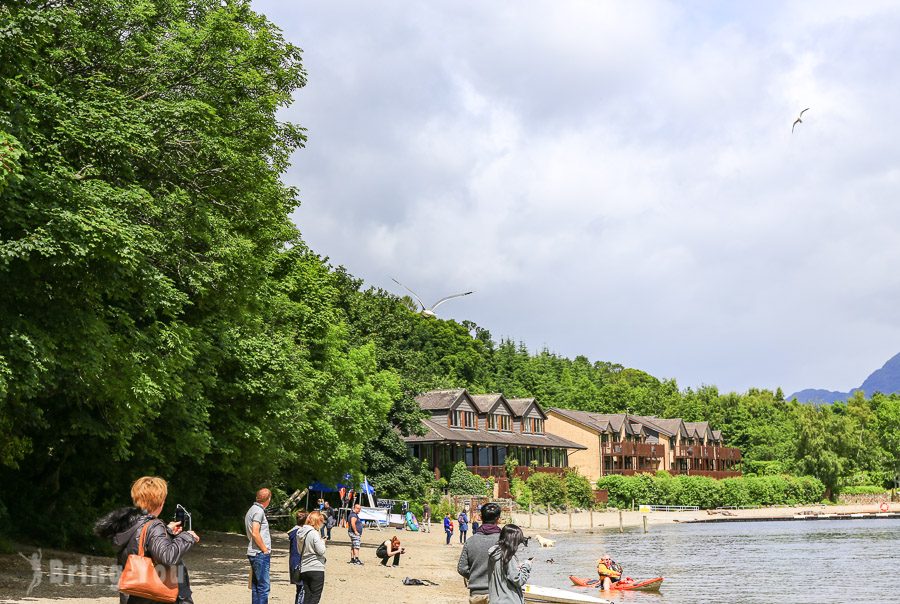 Upon leaving Stirling, we stopped by Loch Lomond for a sense of blue mind and just took it easy with beautiful scenery. The sweeping riverscape all around is mind-blowing as there's a lot to do both on land and offshore.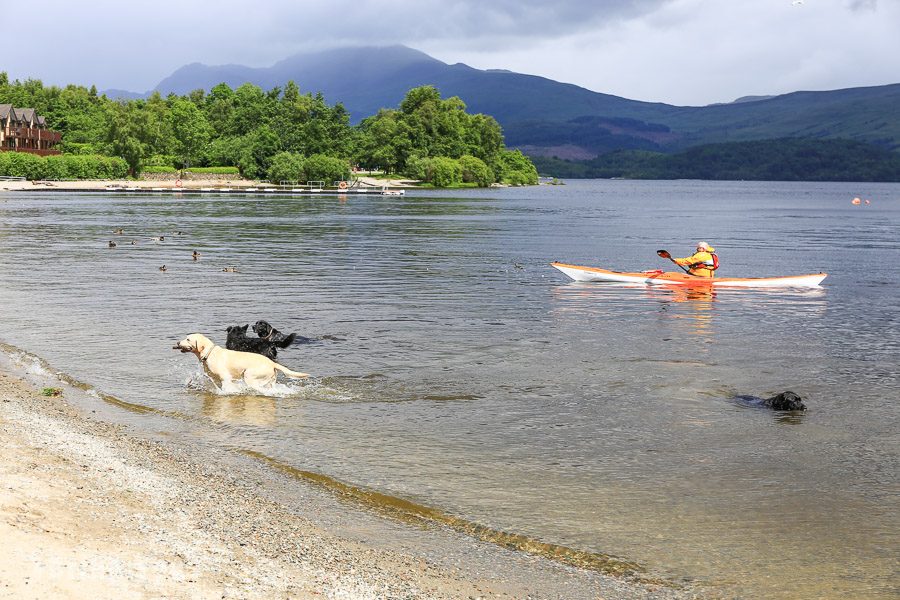 We recommend enjoying the view from the water on a boat as well as from the bank. Loch Lomond itself is a great place for outdoor enthusiasts as well, with an extensive network of footpaths and cycle trails on the eastern shore.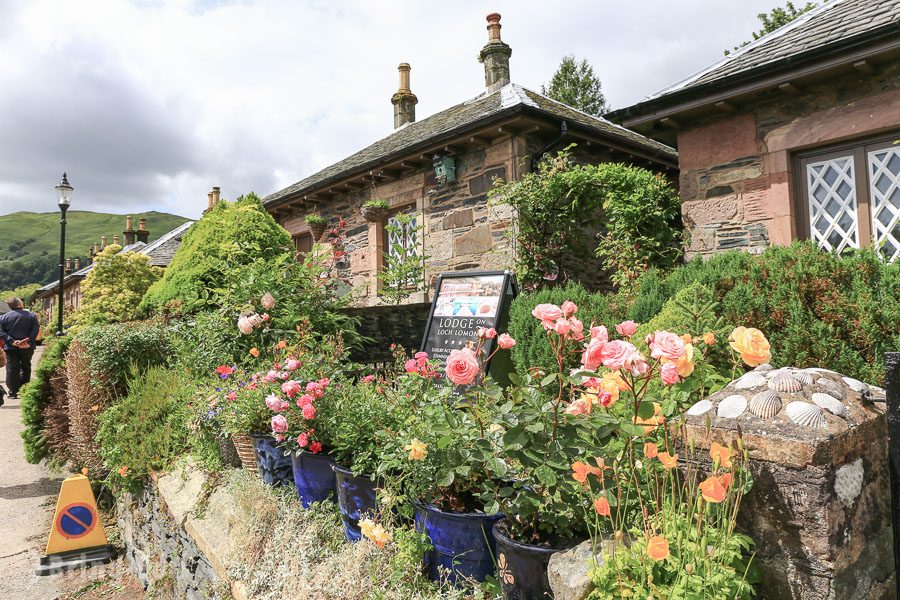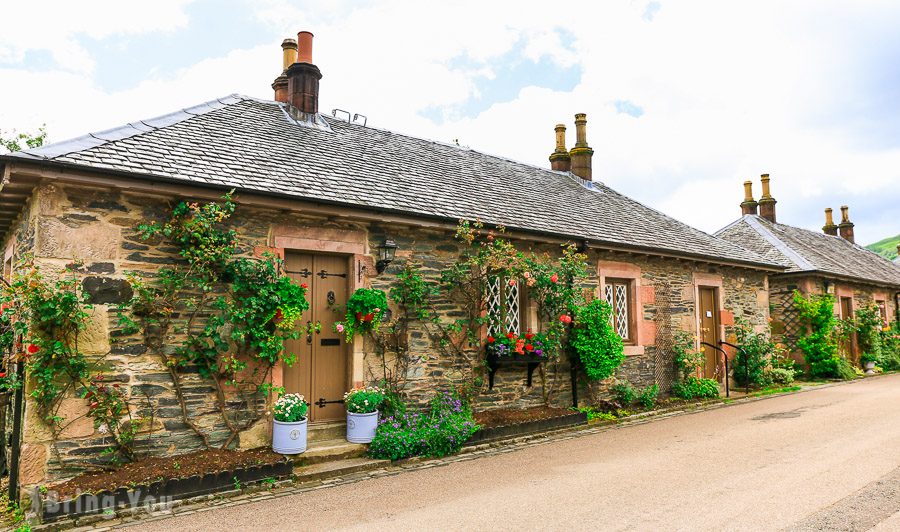 If you stay on the western shore, make sure to visit Luss, an enchanting Scottish village! We love the prim, identical sandstone and slate cottages hidden behind blossoming roses. Even the pathways are not too crowded, letting us snap as many shots as possible.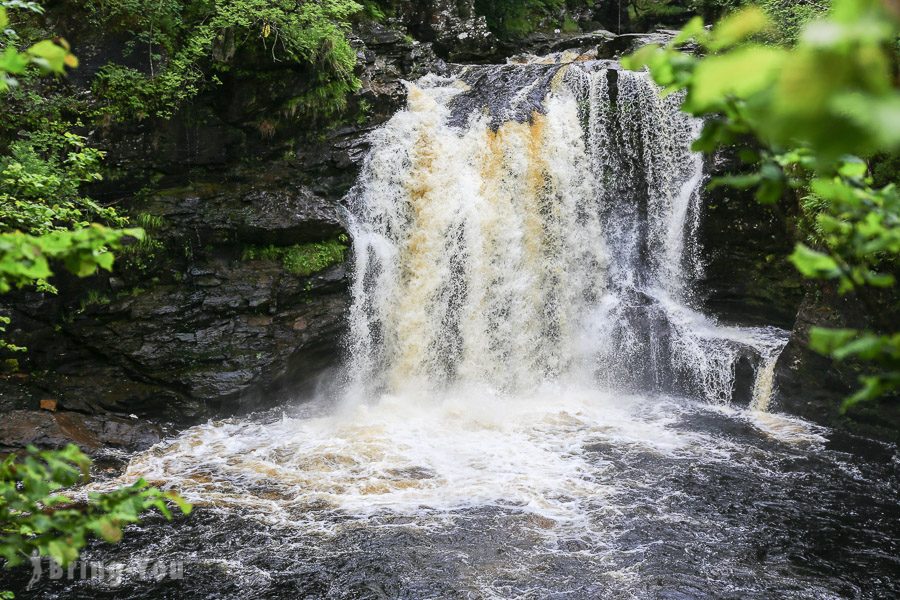 Move on a further afield from there to see the cascading Falls of Falloch. It gives you an eye-pleasing setting tucked away within a woodland background.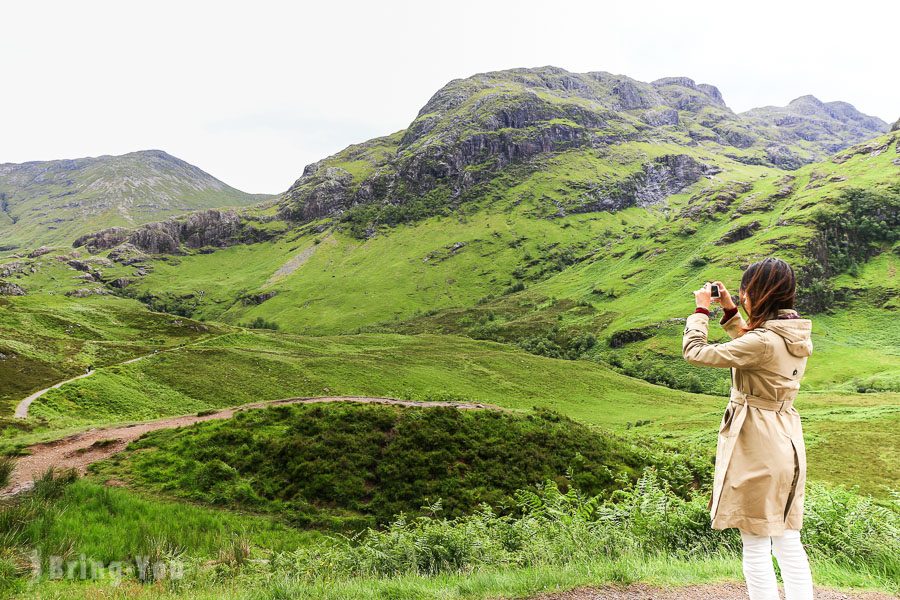 As the day nearly came to an end, we drove to Black Mount of Glencoe, a breezy grassy knoll that inspired James Bond's "Skyfall". The biggest hook over here actually comes from the landform itself. You will be standing on top of an ancient rock formation, which was divided by rivers and glaciers over the years to create lakes and canyons.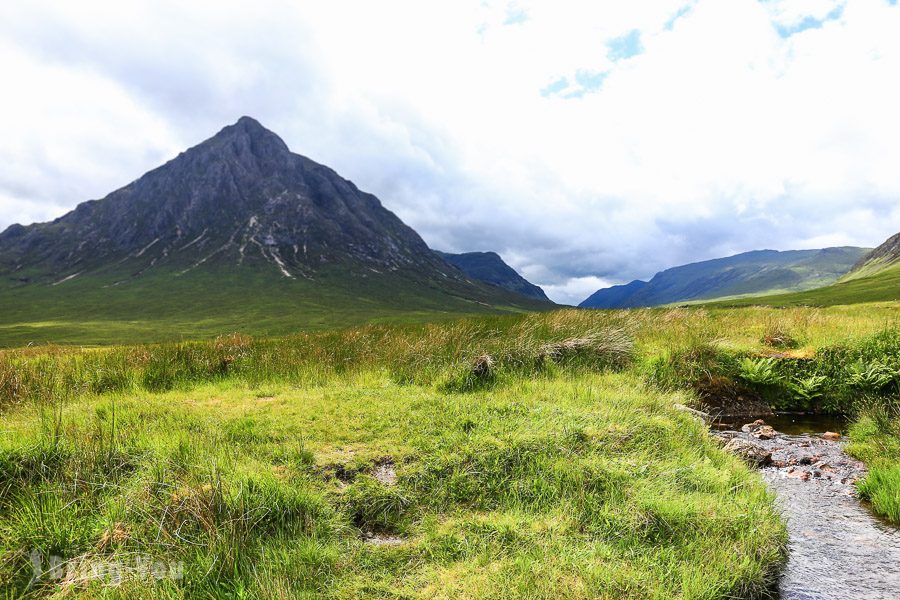 If you bring a camera, take some shots in panorama! This place is just right for that type of picture.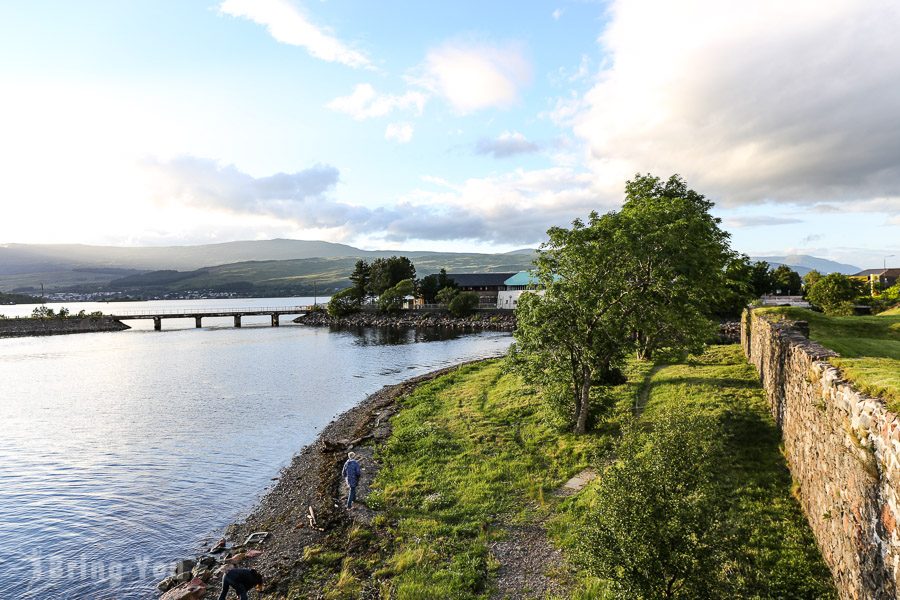 Along the ride to Fort William where we spent the night, the sweeping landscape is mesmerizing. Fort William is a quaint, serene town where you can walk around and take in the views of heritage stone houses.
Scottish Highlands Day 2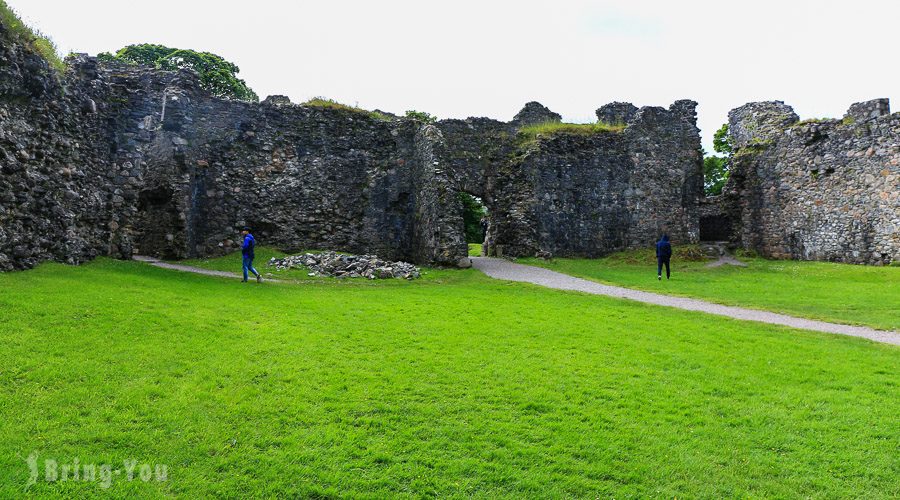 The second day started with a windy, chilly morning. We rode eight minutes away from Fort William to Inverlochy Castle, a ruined castle dated all the way back from the 13 century when the Comyns family established the castle as a base to command the southern end of Great Glen.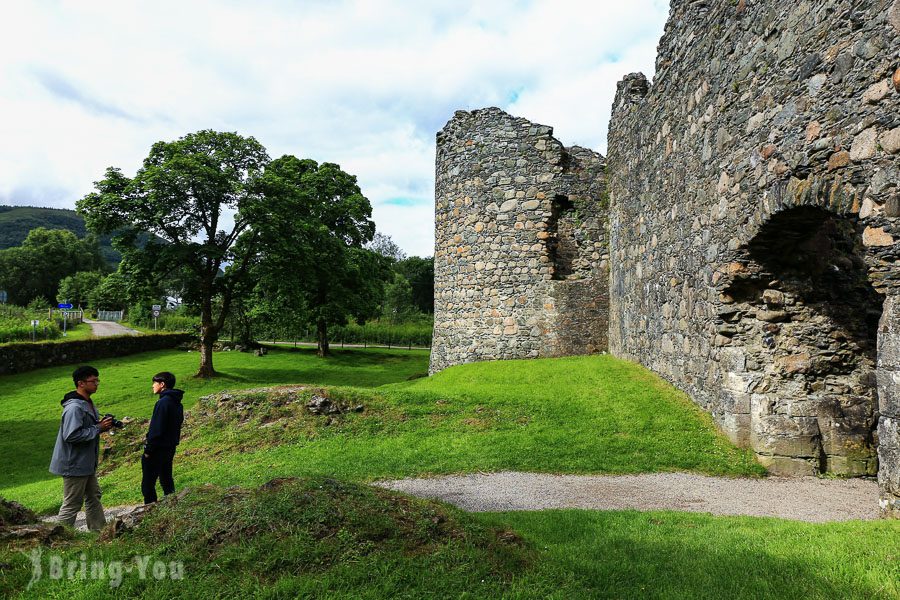 Unfortunately, it was nearly brought down shortly after when Robert the Bruce seized the throne and sparked a civil war.
Centuries went by and as a result, the mighty castle was nearly demolished to the ground of wars and only the foot of walls remain intact.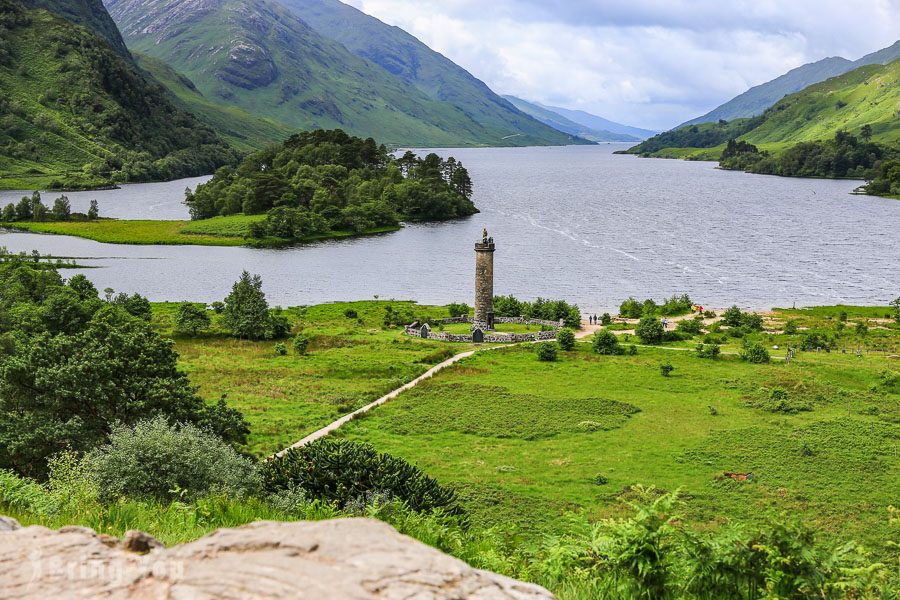 Now comes the highlight of the day, Glenfinnan Viaduct! We were so excited since this place was inherited as a film set for one of the famous scenes in 2002 Harry Potter and the Chamber of Secrets.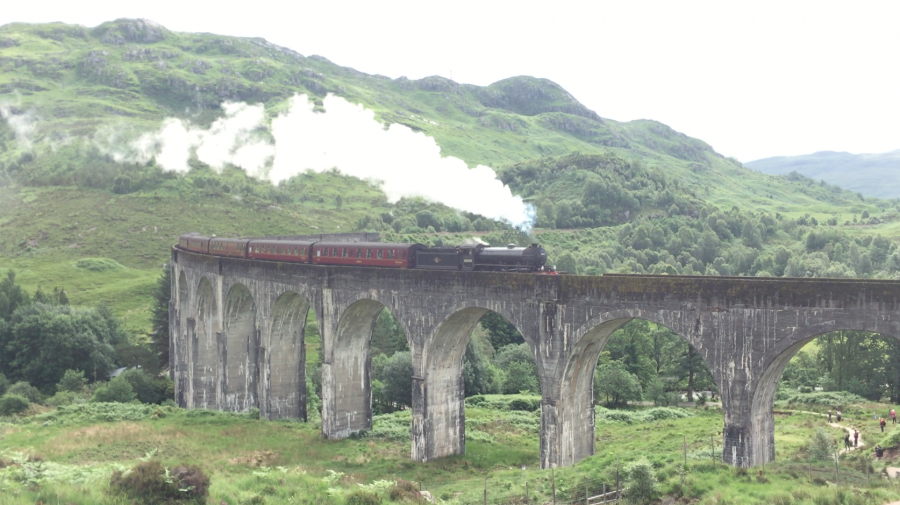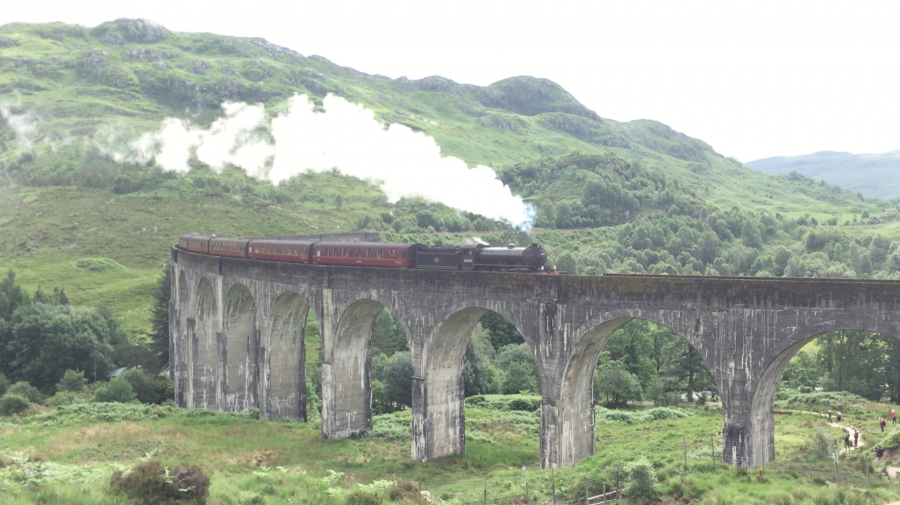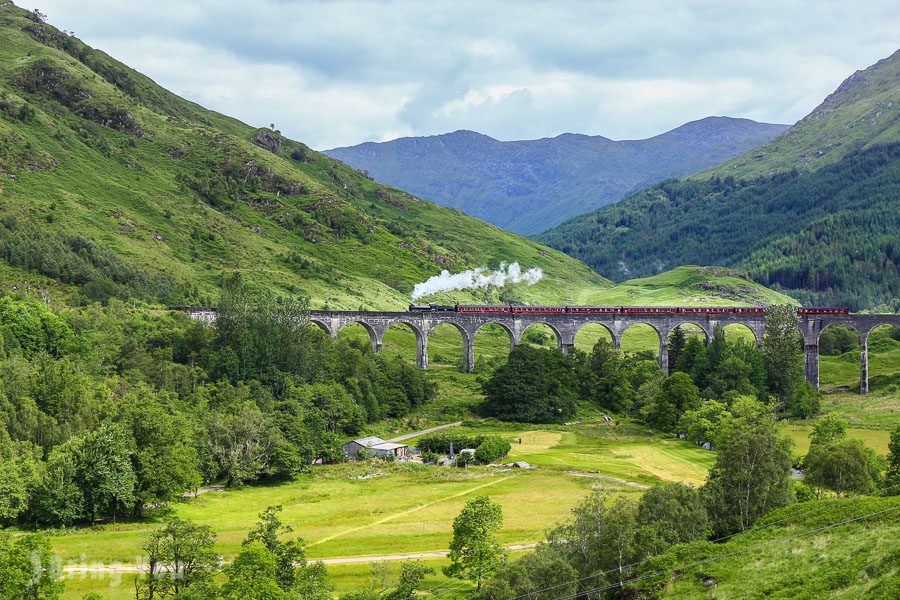 If you're Potterhead, you'll quickly recognize that Harry and Ron once raced through Glenfinnan to catch the Hogwarts Express to the Wizarding World. You've gotta wait for the steam train to pass over the viaduct and that's when you can capture the famous scene with the dramatic mountain backdrop behind. Walk up the paths and hike up the hill to the viaduct to work your core if possible.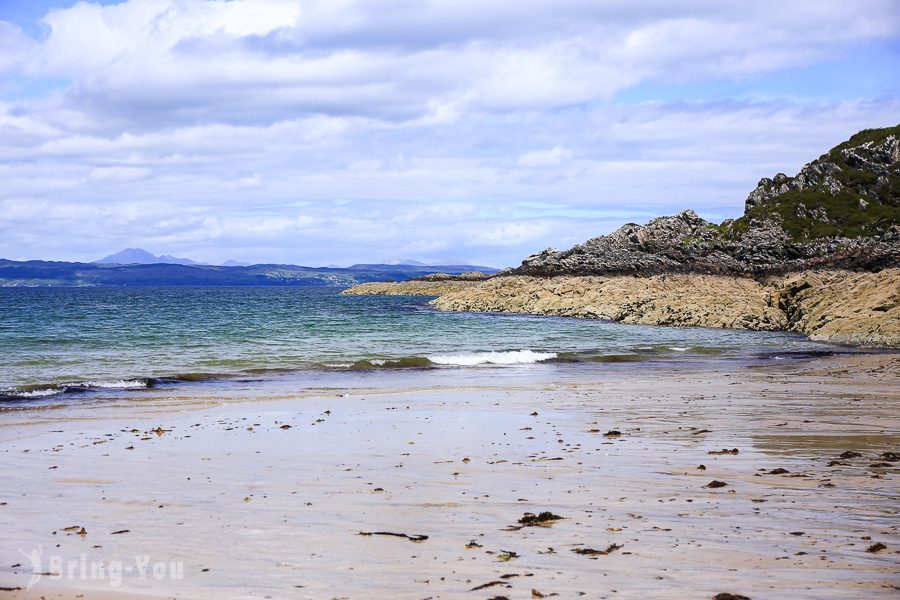 The sandy beach of Camusdarach Beach is awesomely clean and the water is so clean and safe. That was our next stop. When the air is crisp, you can catch a stunning view over the small islets offshore swathed by turquoise water all around.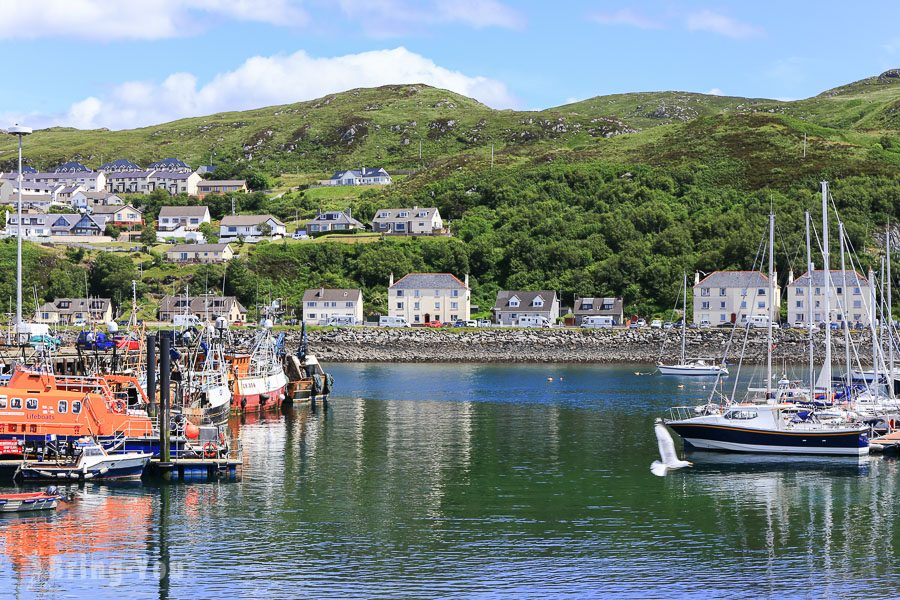 The afternoon of the second day was more on an adventurous side. We came aboard to ride a ferry from the headland's terminal to the Isle of Skye.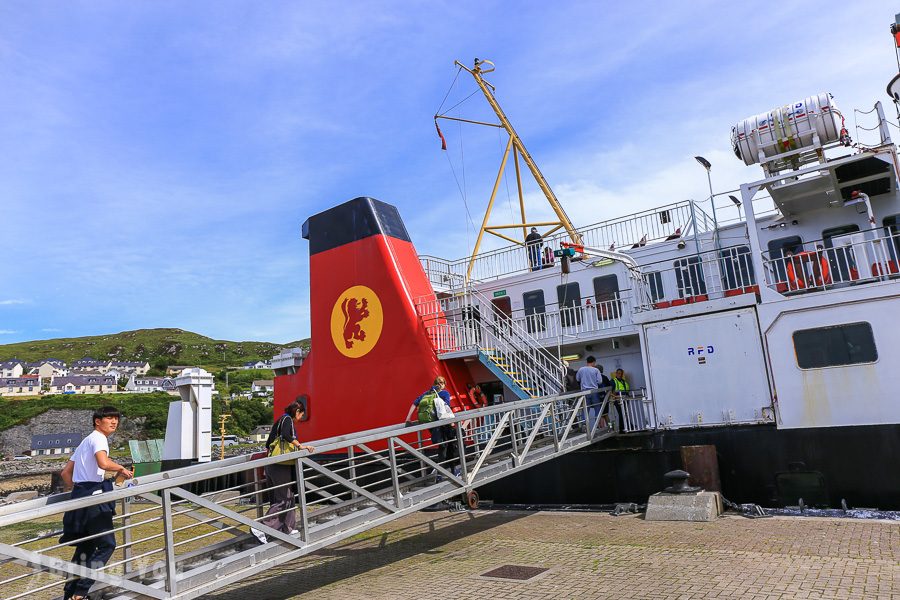 The 30-minute-ferry ride takes you to a beautiful island surrounded by a wonderful landscape and lots of seafood restaurants. There are lush gardens to walk around, hills to climb and rivers to admire. Absolutely stunning!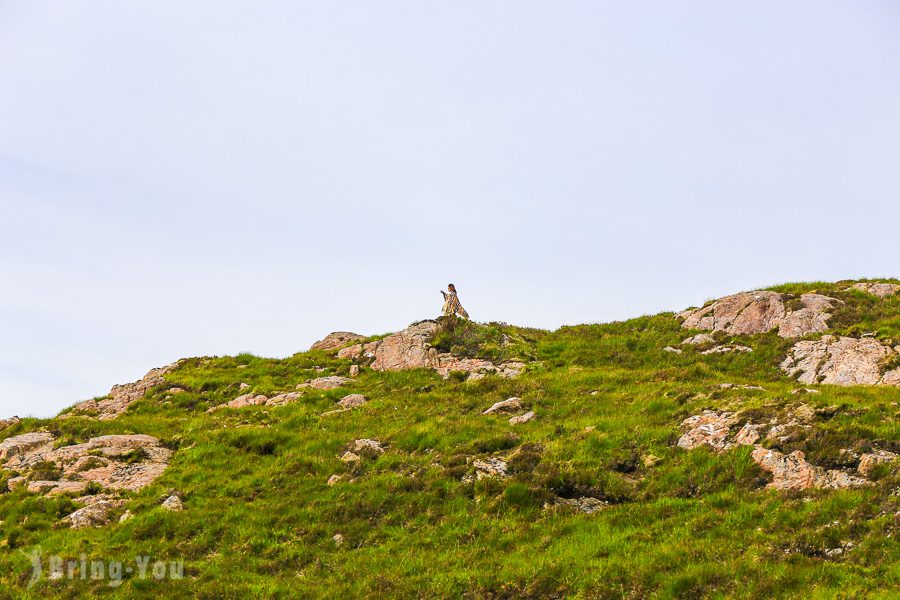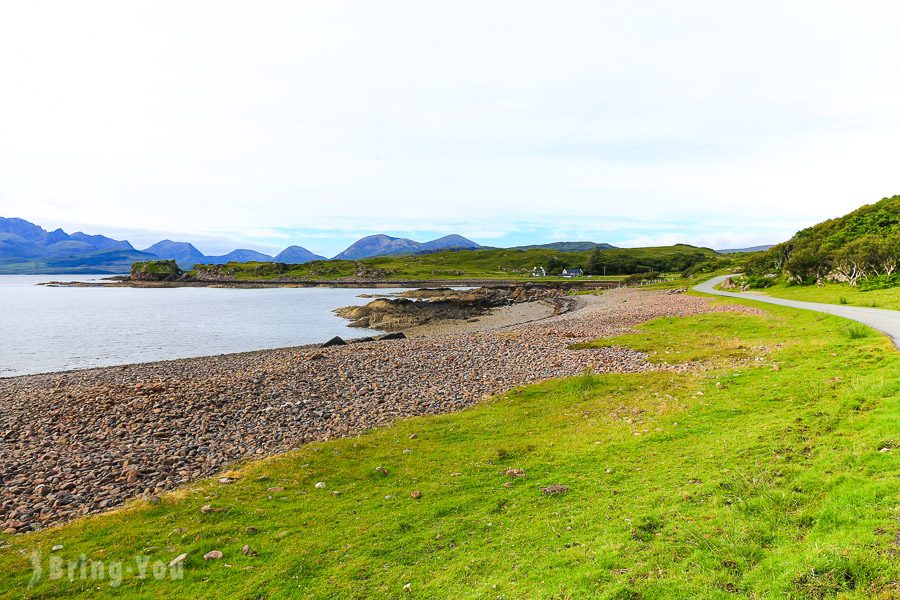 We specifically love the romantic sunset over Tarskavaig Beach. It's actually part of the namesake village, offering an unobstructed view over Small Islets and the mountains of Skye.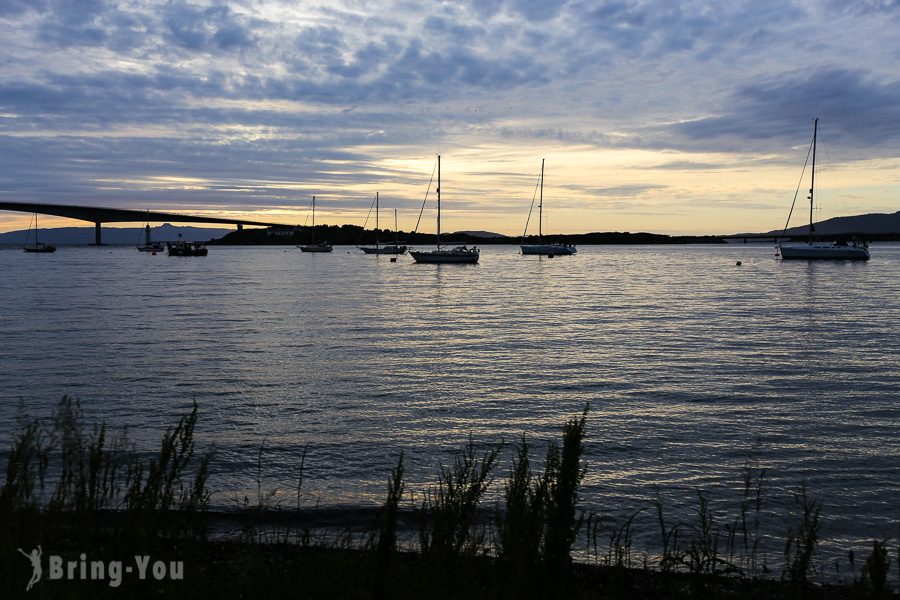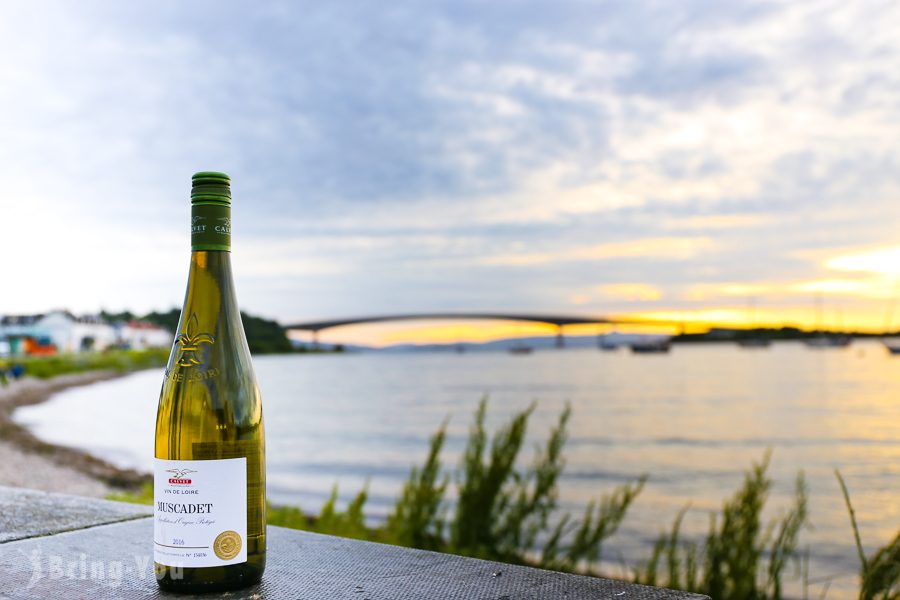 The quaint little village of Kyleakin welcomed us to spend the night. Kyleakin is another gateway leading to Skye for passengers via waterway.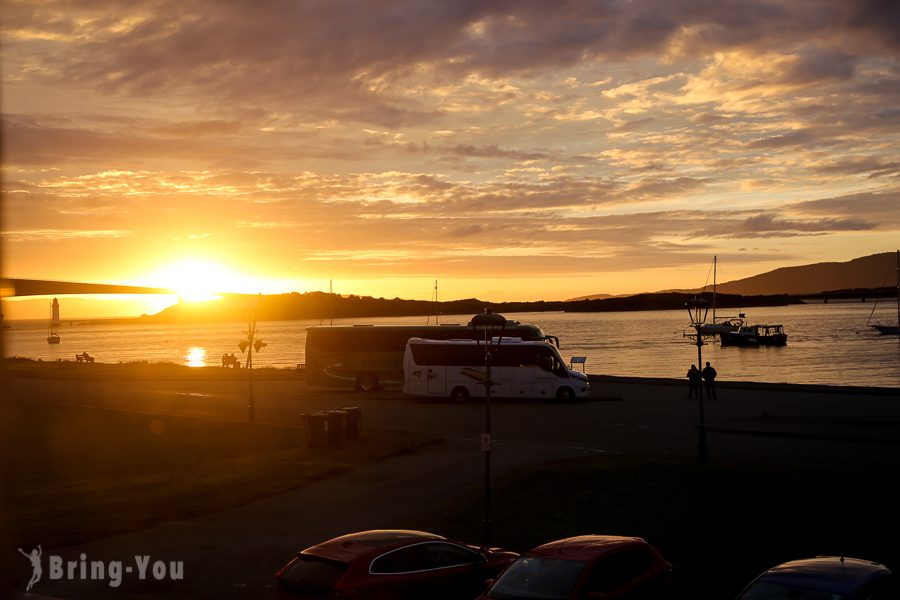 Scottish Highlands Day 3
We spent the entire next day exploring the Isle of Skye. Therefore, not a lot of crazy traveling happened that day to make space for leisure strolls. We tried to take in as many insights from the islet itself as possible.
How did we not know that Skye was announced as the 4th best island in the world? How did we even miss that?
But if you think about it, it totally makes sense!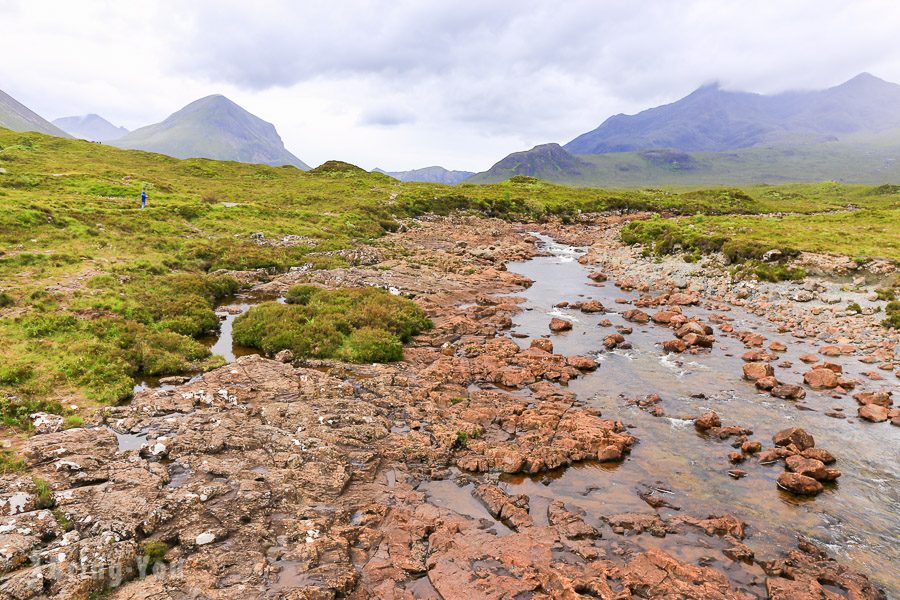 Skye is downright stunning! There's no bar hold when describing the beauty of Skye's nature, especially with the rock formation around the mountain range of the Cuillin Hills.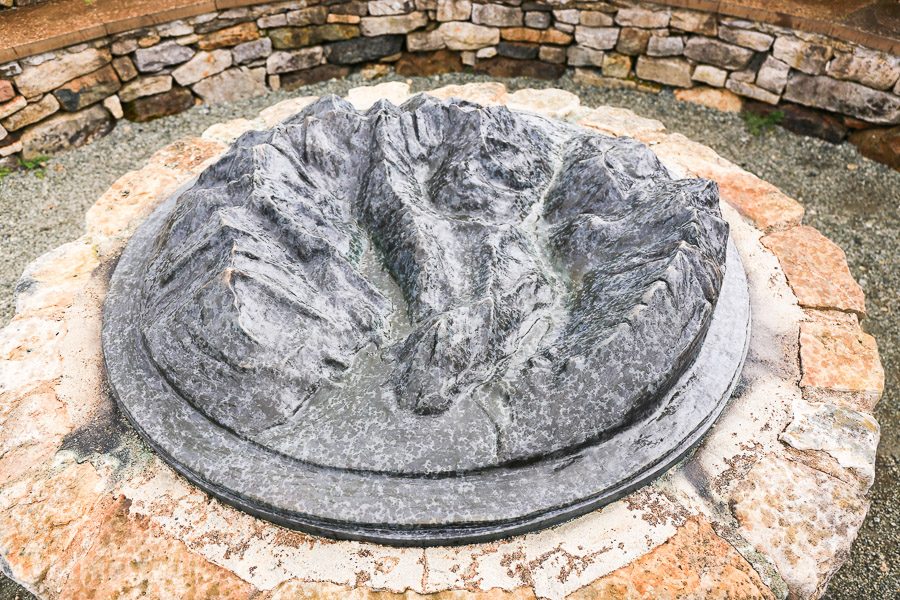 People are drawn to this mountain by the view from the summit. But if you look closer and learn to differentiate Black Cuillin and Red Cuillin, it's actually really interesting! Long story short, Black Cuillin is covered with rugged peaks made of gabbro, while Red Cuillin has more rounded slopes made of granite.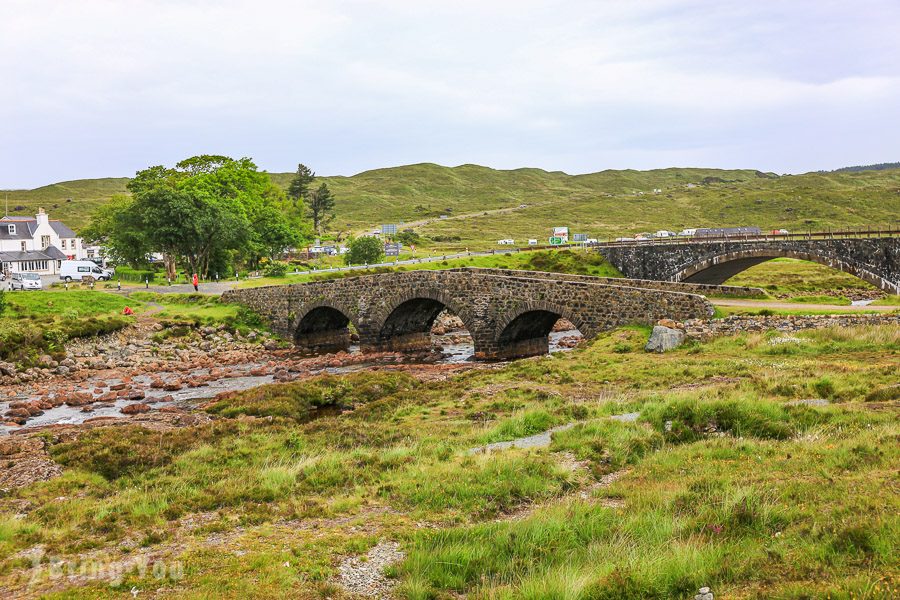 We bounded north to the middle of Skye to see the old bridge of Sligachan. This is the starting point of numerous scenic hiking trails and you will have a chance to spot eagles soaring in the sky too. Even the stoned bridge itself is a great draw of history gurus thanks to the medieval vibe related to it.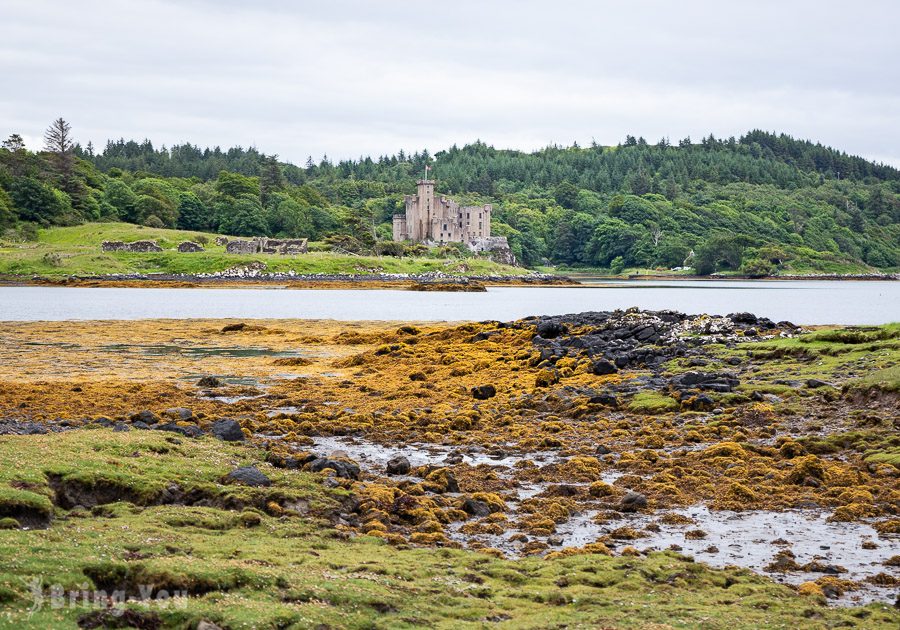 If you're in need of a lunch break, stop by Portree town for seafood before moving on to Dunvegan Castle later in the afternoon as we did. The castle is nestled by Loch Dunvegan where it overlooks a slippery basalt headland enclosing one part of the lake.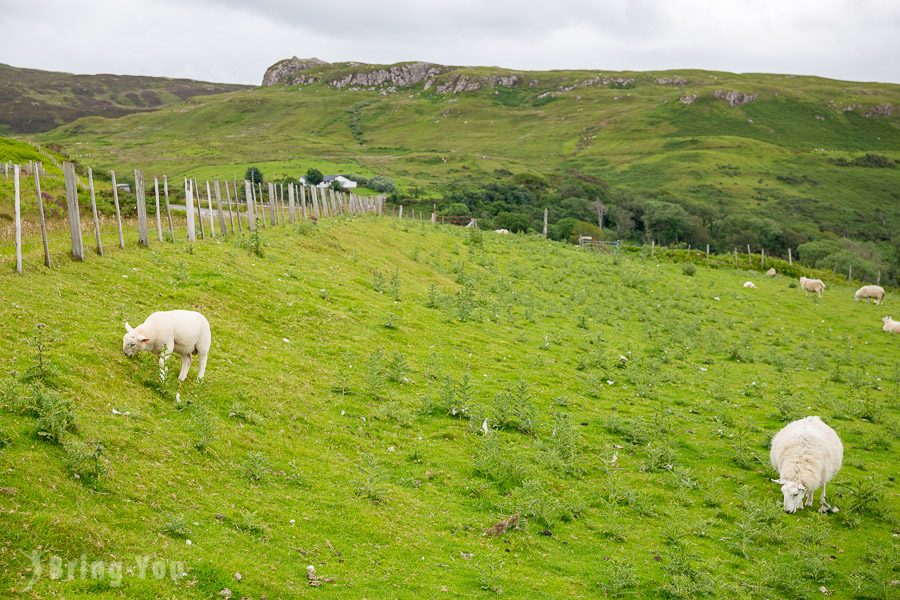 We passed by Loch Bracadale and were thrilled by the view there before ending up at Stein Inn, the oldest inn on Islet of Skye for a blissful meal.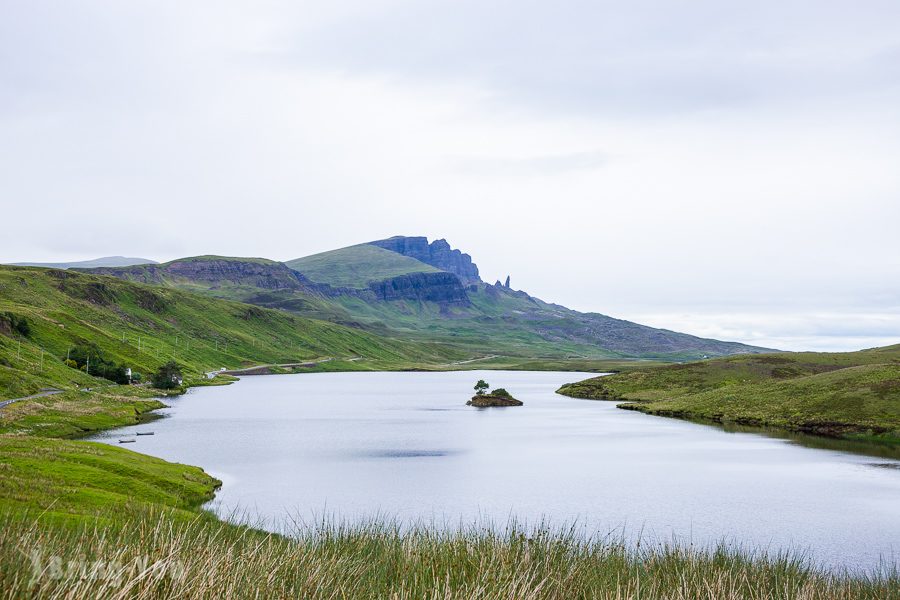 Old Man of Storr, or The Storr, is another popular place to stop. It's filled with busy walking paths. The Storr is part of the Trotternish ridge formed by a massive ancient landside, making it one of the most photographed landscapes in the world.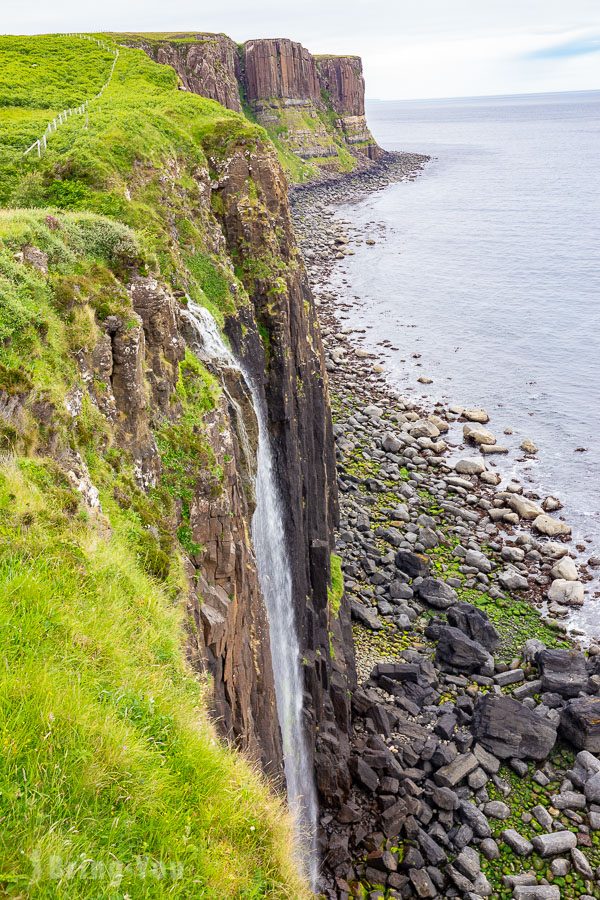 We were particularly mind blown at Kilt Rock. This incredible windy cliff houses many fossils of dinosaur footprints.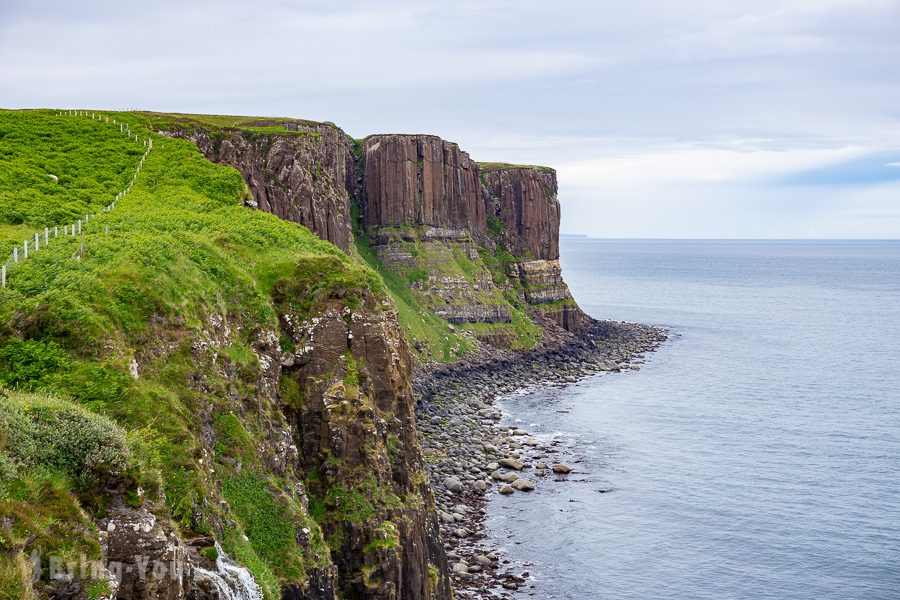 You'll see a vertical basalt wall facing the ocean, where a stretch of a tiny waterfall from Loch Mealt falls into the rocky seabed.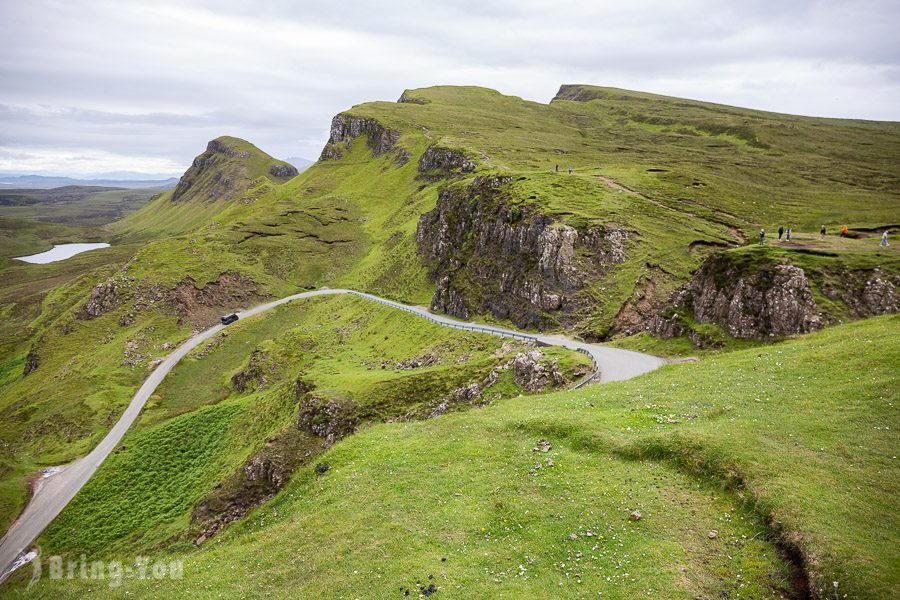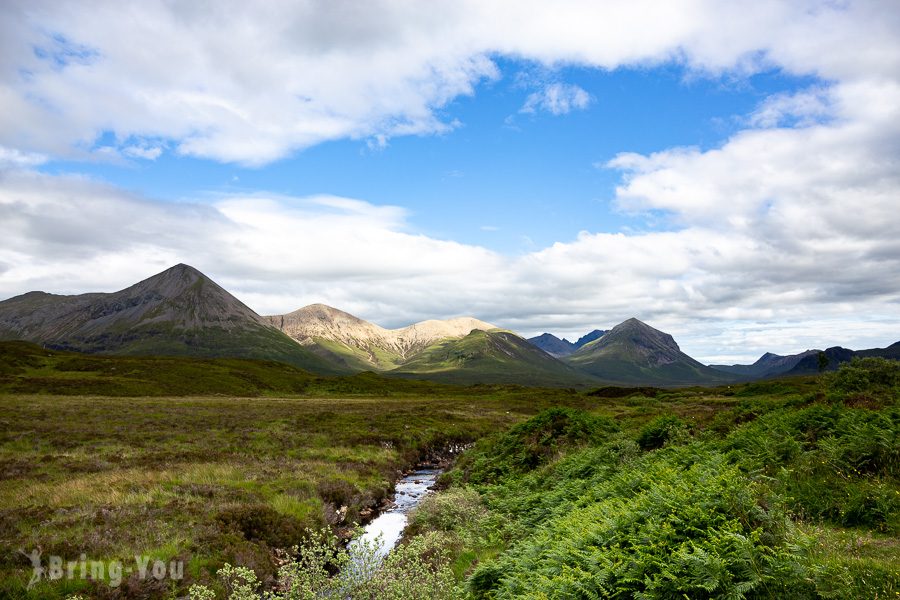 The Storr and Quiraing are the two most popular places for outdoor enthusiasts to work their cores. The Quiraing walk takes you two hours to complete the loop, and there's a car park where you start and return at the same spot.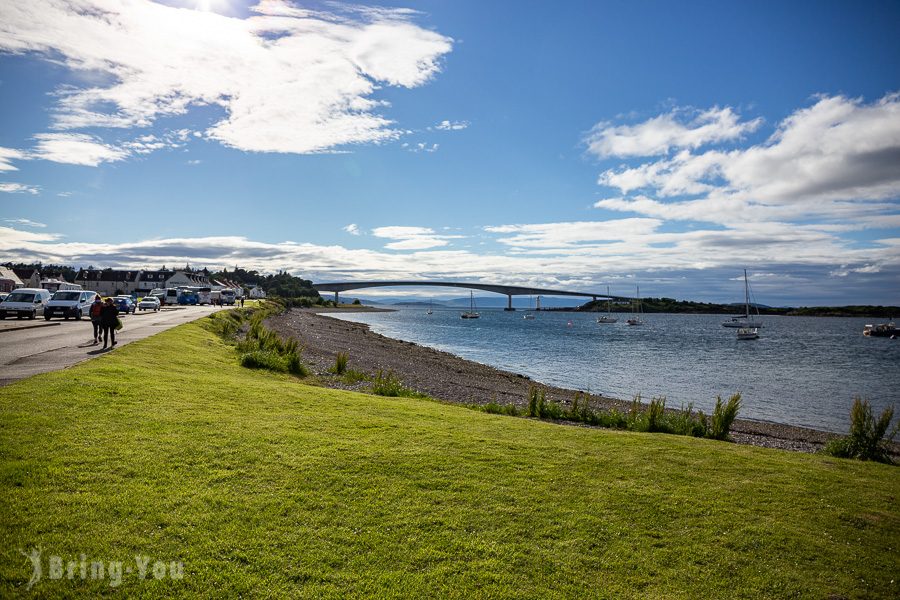 We spent the night at the waterfront village of Kyleakin where there's a stretching shoreline to take a long walk by the beach.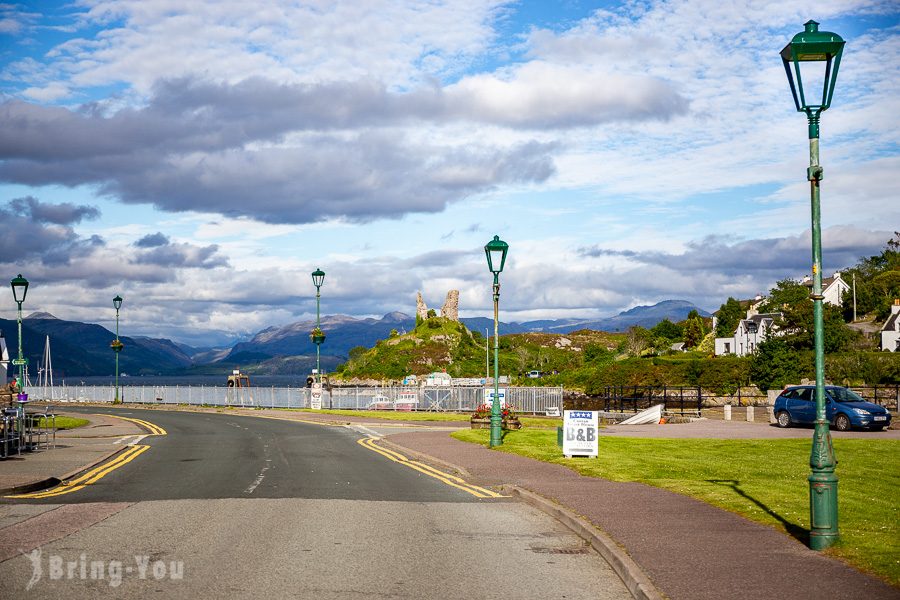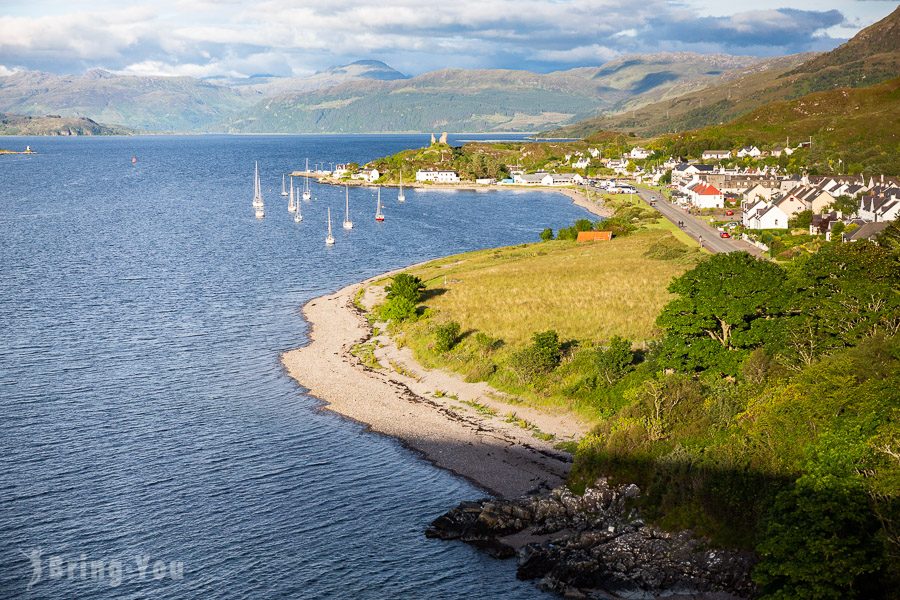 Scottish Highlands Day 4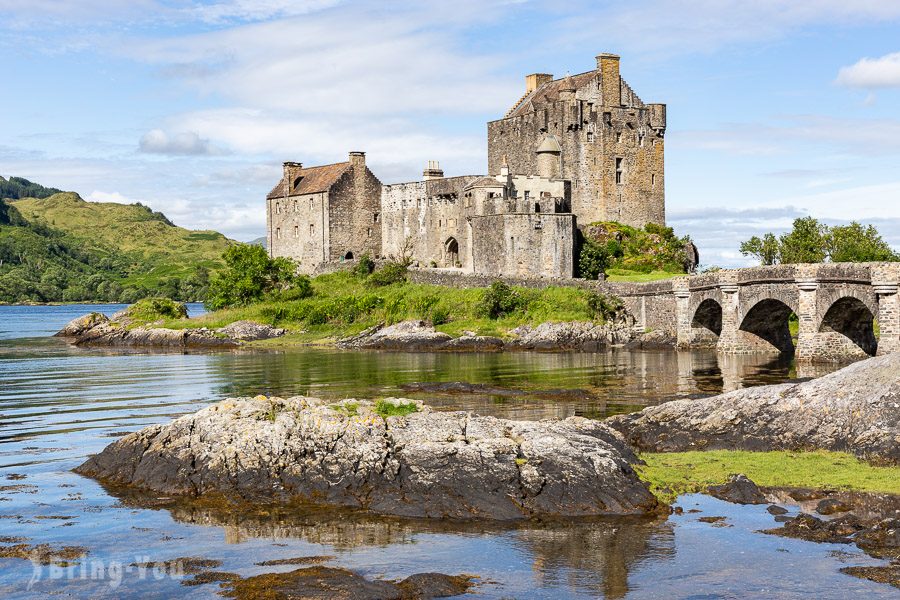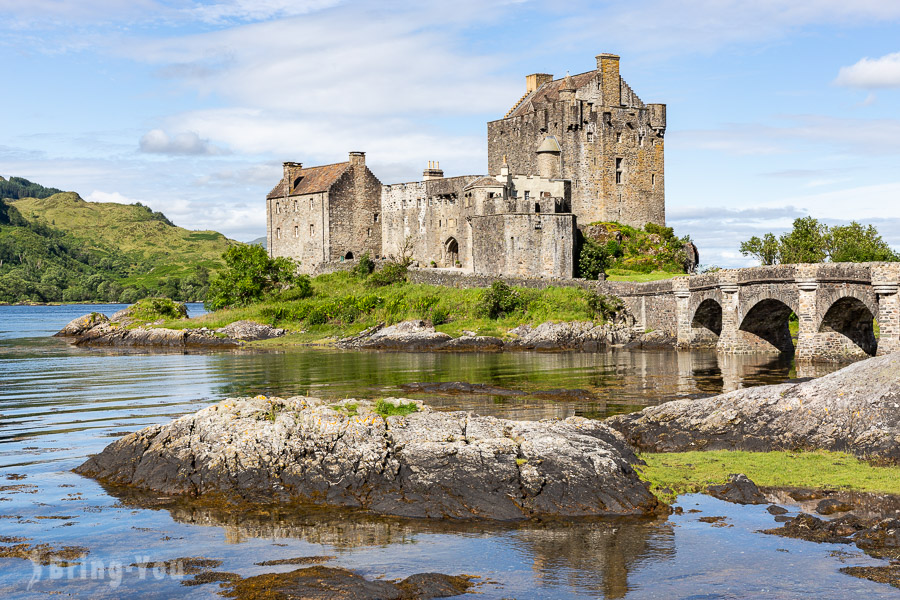 Eilean Donan Castle was our first choice to visit to get the day started. Eilean Donan Castle was set up in the 13th century to protect the area from Viking incursions. This small tidal castle has been featured in so many movies including 1984 Bonnie Prince Charlie and 1999 James Bond – The World is Not Enough.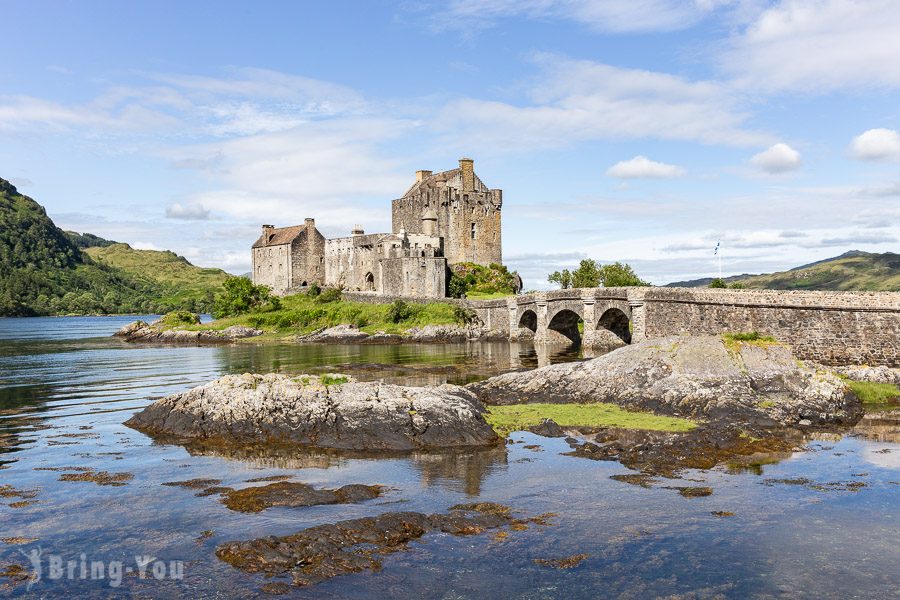 As it lies at the convergence of three tidal lochs, the castle is faultless in every aspect. It gives a sense of a ruined castle but if you have an enthusiastic guide walk you around at your own pace, it's so insightful to tell how people actually lived there during those times.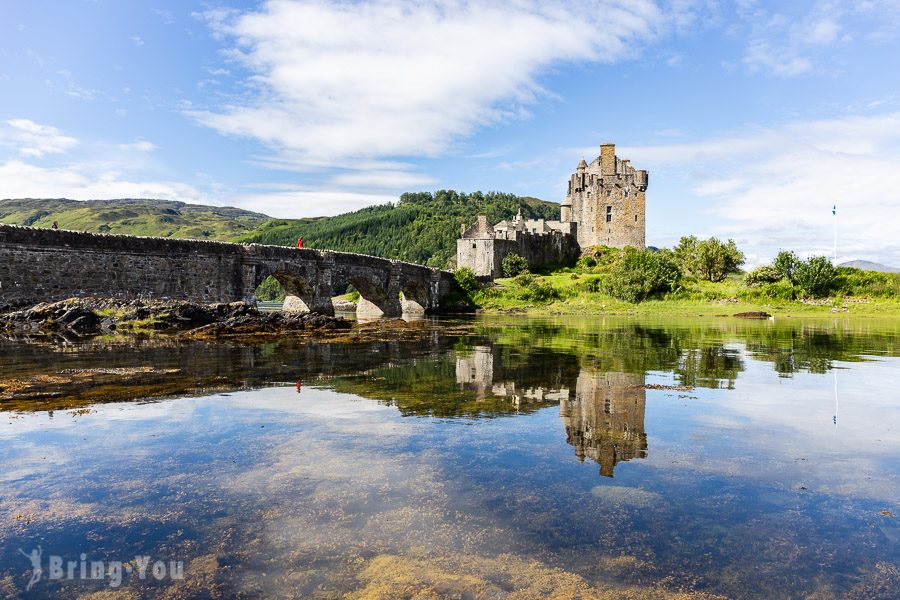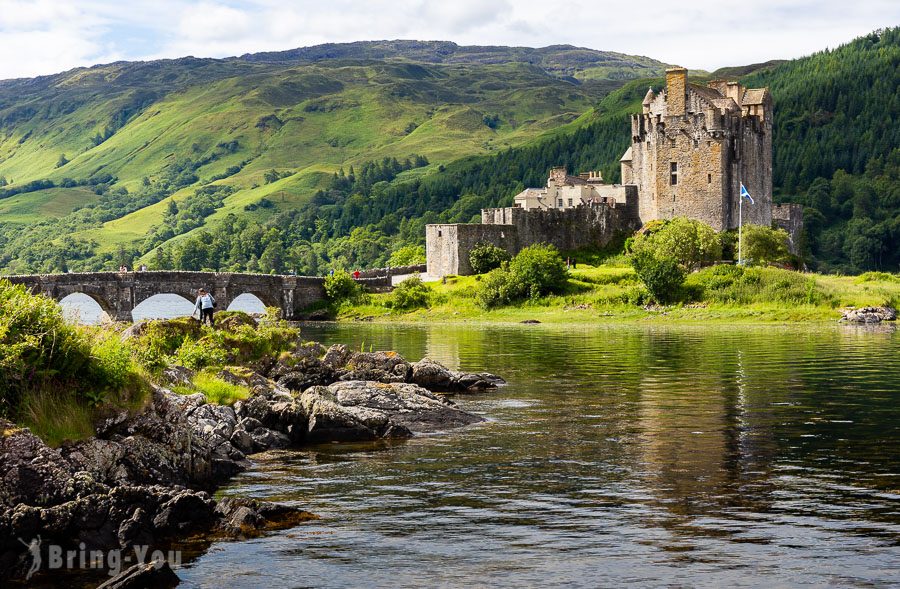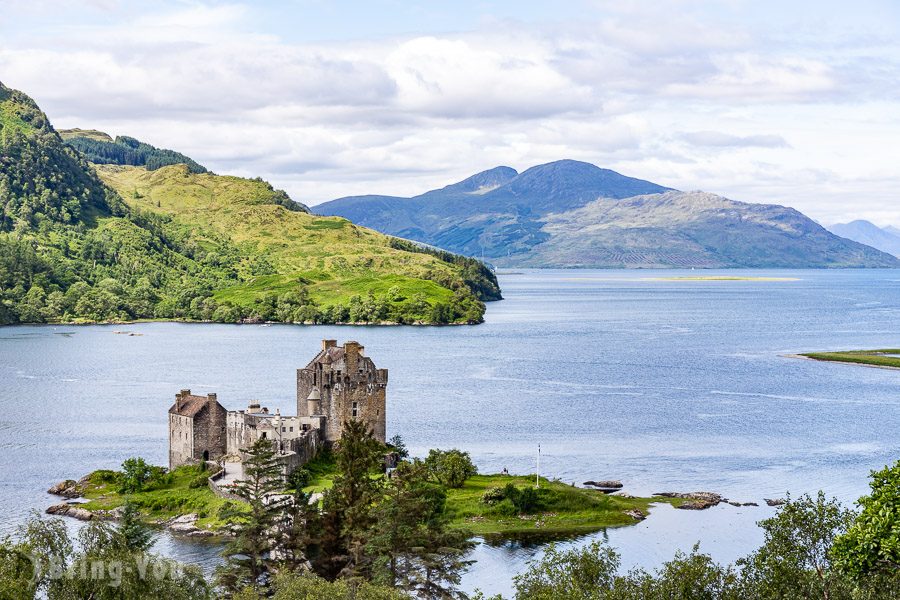 The surrounding scenery is a piece of art itself, but we want to torch the limelight on Heilan Scran café. This place deserves a round of applause because its buttermilk chicken and chips are heavenly!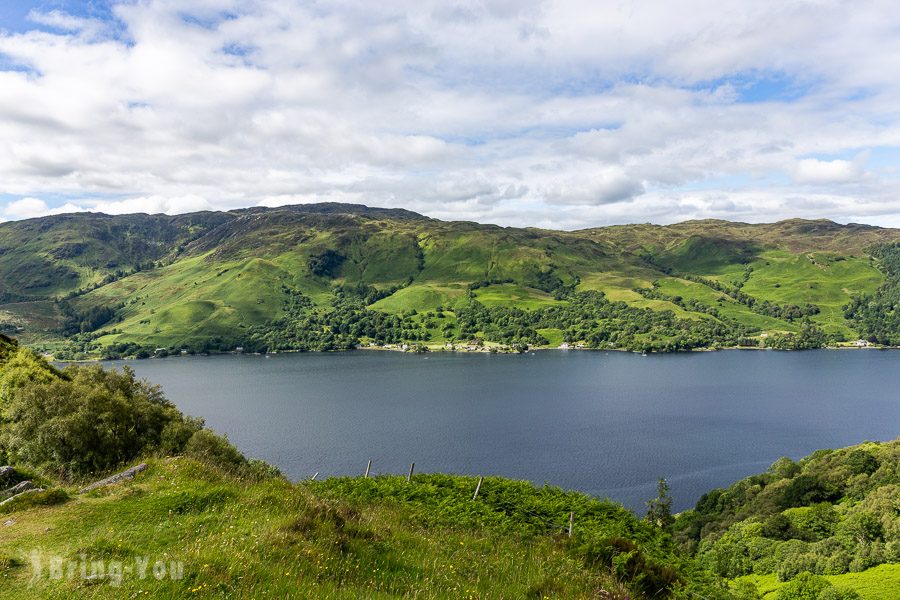 We stopped en route to soak in the view from Glen Shiel. It's hard to believe the thriving rolling hills where we set foot on today were once the bloody ground where the Battle of Glen Shiel took place, which almost threatened the existence of the Eilean Donan Castle.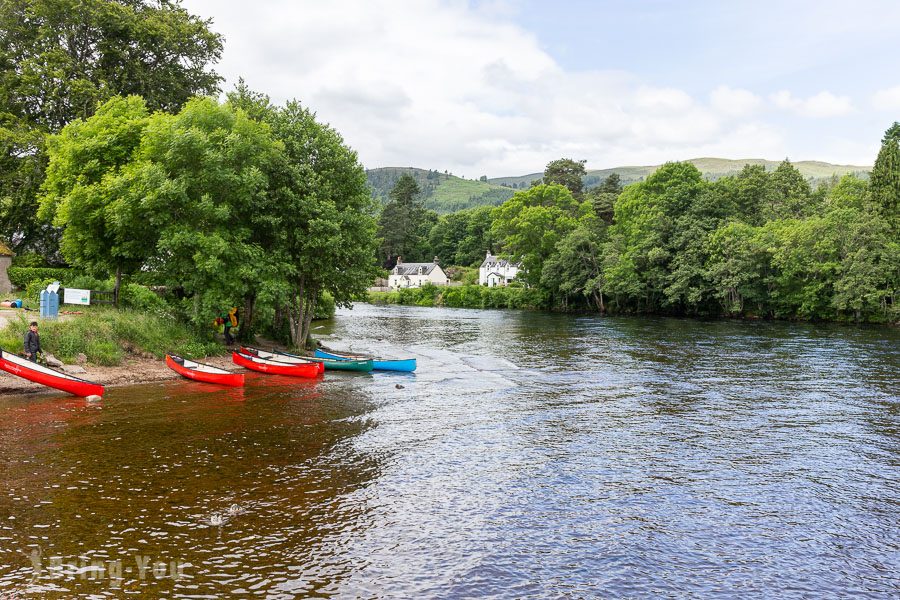 Here comes the good old classic mystery the world has been fighting for: the Loch Ness Monster. And in the back of our mind, it was like: "How on earth did they capture the monster soaring through the waves?"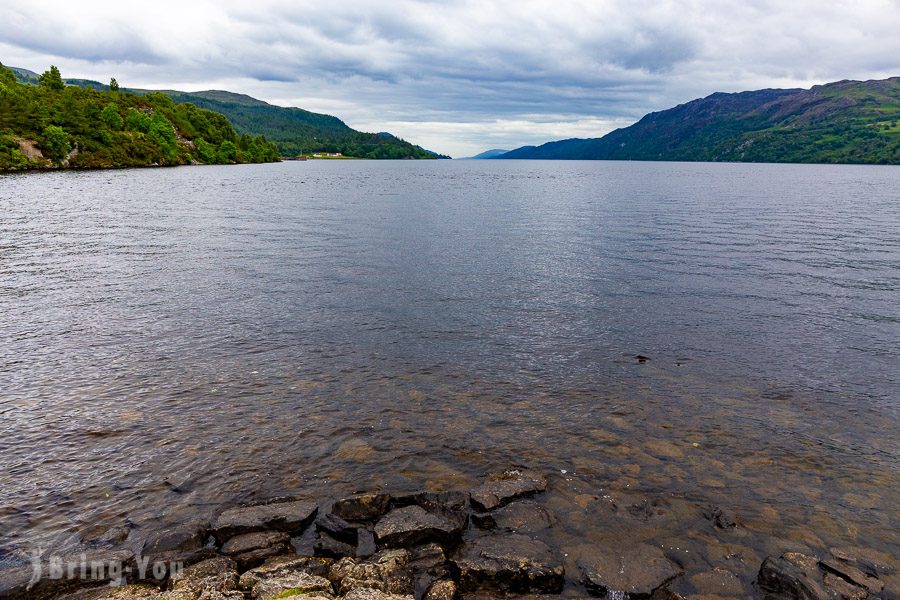 We can all assume that the monster is unreal now after all those years battling on the internet about its existence.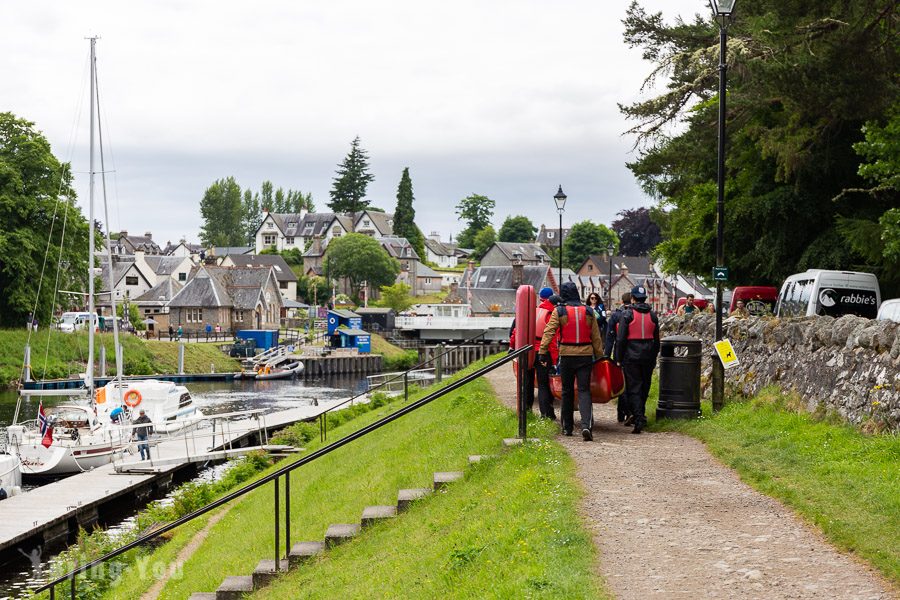 But the real deal actually comes from the riverbed. They claim that the riverbed itself is a big geological labyrinth. And therefore, we may not know for sure what could possibly happen under the river.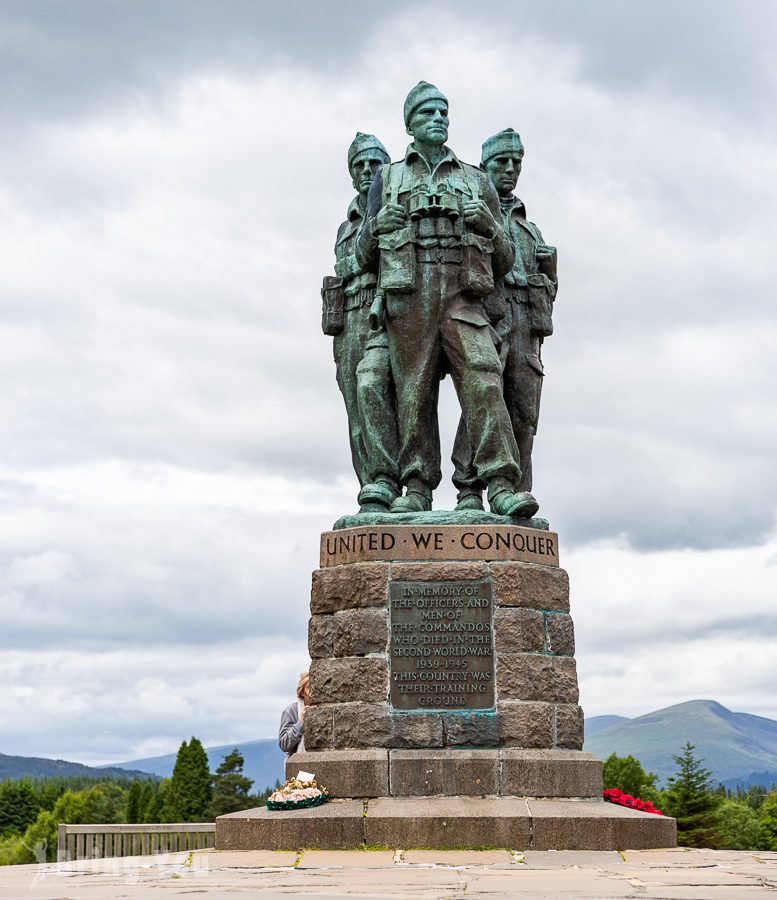 We stopped by Commando Memorial after leaving Loch Ness. This is truly a thought-provoking place to gain perspective about the sacrifice these soldiers had to make in return for others' life during WW2.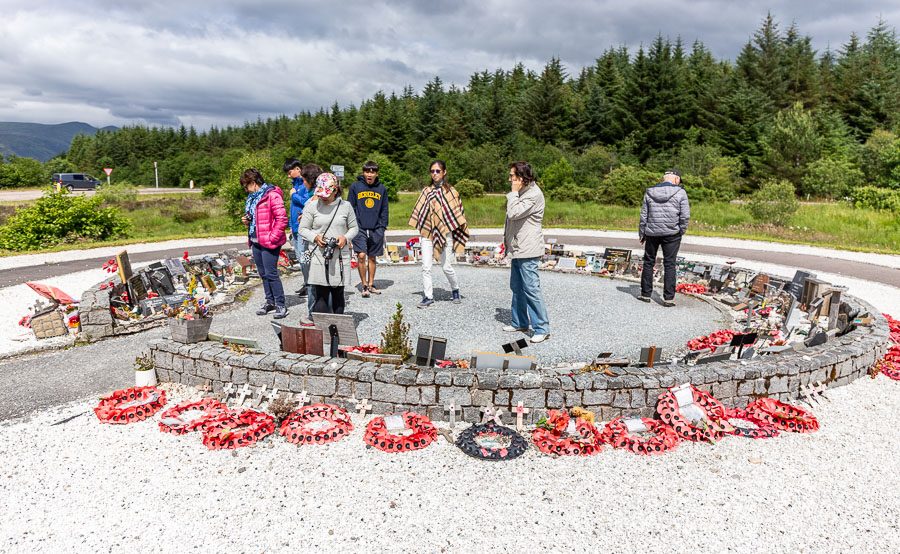 The three soldiers gaze across the Ben Nevis, Aonach Mor, and The Grey Corries, making it an awe-inspiring place leaning on the backdrop of mountains.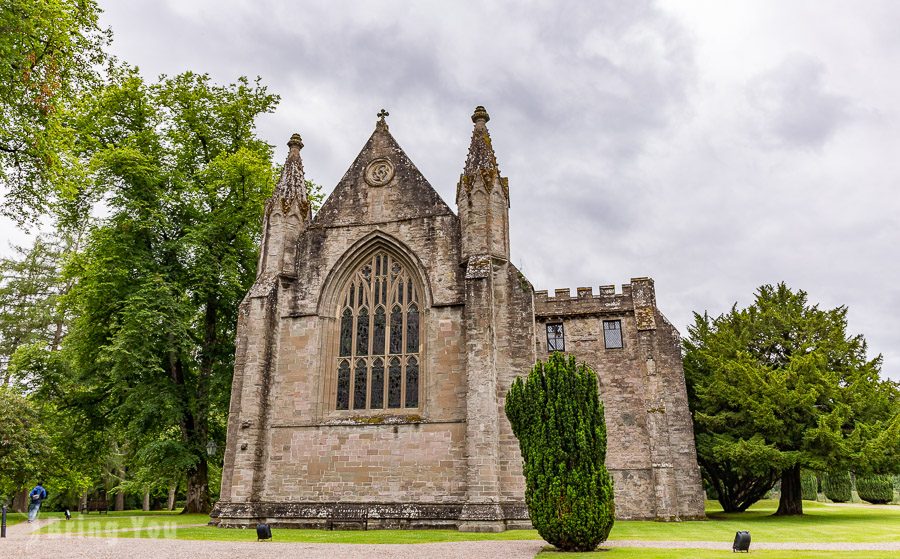 Before heading back to Edinburgh, we visited the ruins of Dunkeld Cathedral. It's amazing to think about how this pretty, albeit ruined Gothic church stands the test of time after all those crazy milestones of history.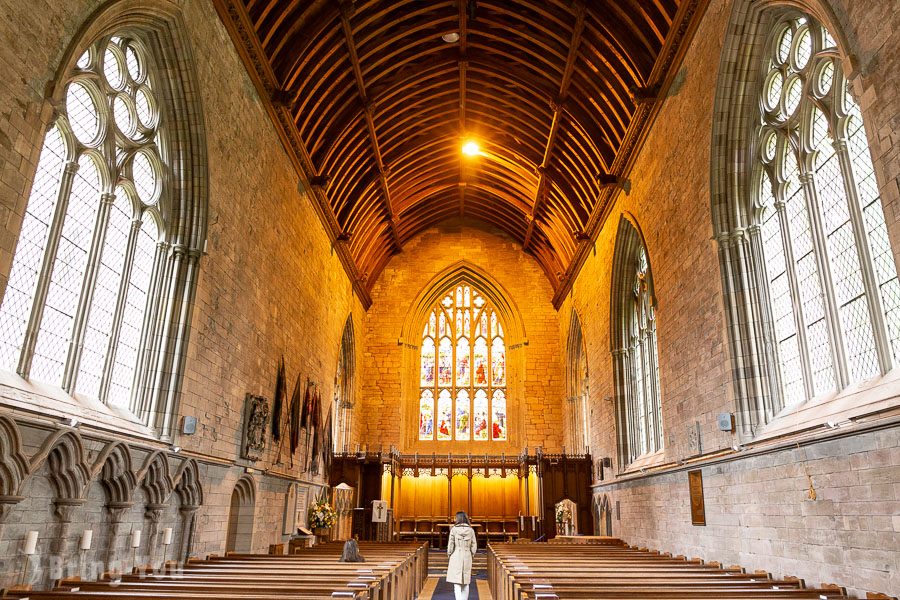 The scale of the building is enormous and admiring the double-tiered arches truly fascinated us when thinking about the first day when it was put on the wall and stunted everyone passing by.
Key Takeaways: What About Those Hairy Highland Cows?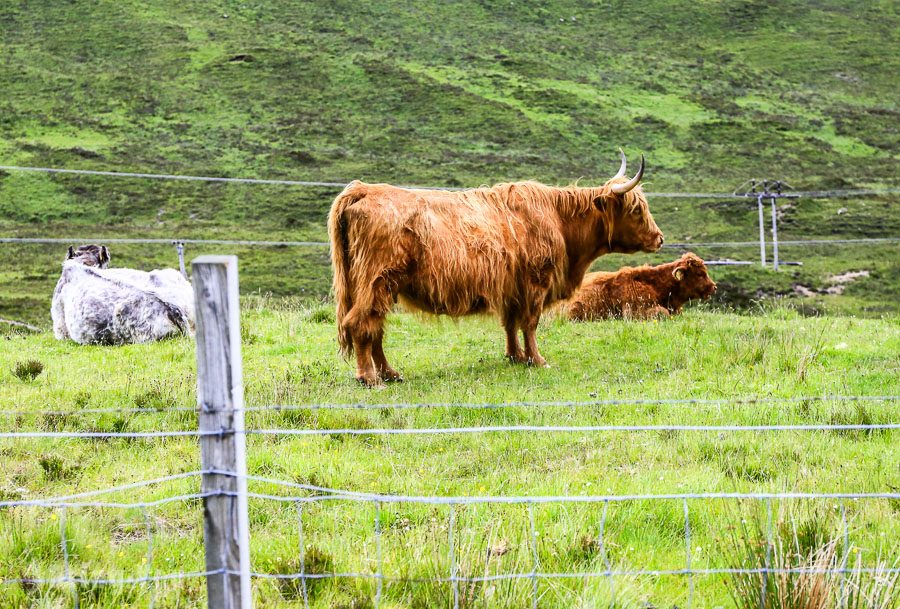 These huge, furry beasts live all over the highlands so you will easily catch them munching or lazing on the grassy hills and fields somewhere along the ride.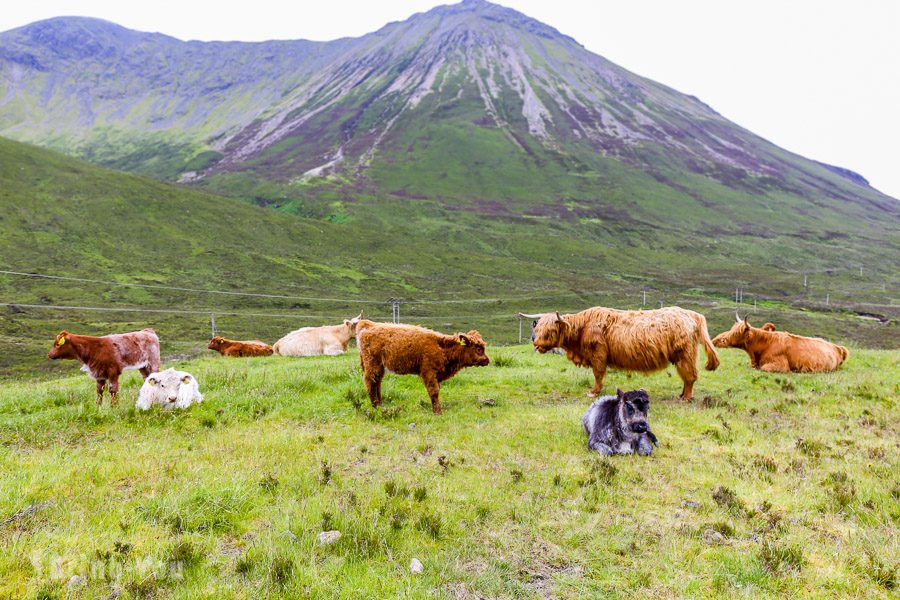 If you specifically look for these mammals, you can visit the Cairngorms National Park or spot them wandering free in the northwest of the highlands.