To the south of Germanic Europe lies the Alpine nation of Austria. Nestled between spectacular mountain peaks and rolling green hills, Austria is a cultural hub and a favorite amongst tourists for many reasons. Austria has been heavily influenced by its Roman and Balkan conquests and preserves and cherishes that history till this day.
This charming European nation has an abundance of architectural marvels and seemingly endless mountainscapes. It is transformed with the passing of each season and offers natural and cultural highlights year-round. Enjoy hearty meals in medieval towns or take in the finer things by exploring baroque palaces and cathedrals. You can walk where great thinkers like Freud, Schrodinger, and Tesla once pondered life or listen to the sounds that inspired maestros like Mozart, Beethoven, and Schubert.
Big cities like Vienna and Salzburg never feel overwhelming or crowded and has found a brilliant way to balance authentic historic features and modern innovations. The simple life is also never far away as there are plenty of quaint villages within convenient distances from all major locations. Here is a comprehensive look at most of the major items that need to be ticked off your Austrian travel list.
Bask in the Glory of the Vienna Hofburg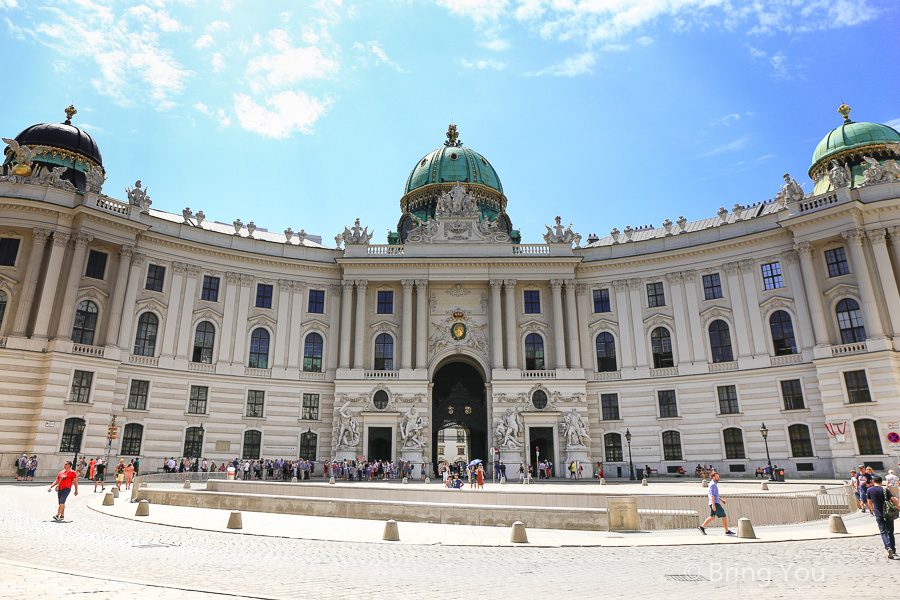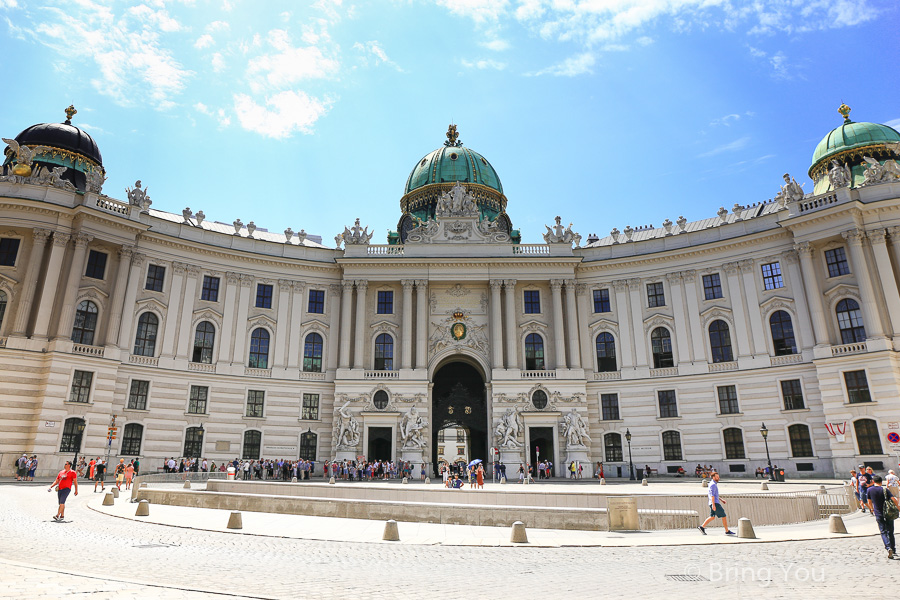 Austria's capital gave birth to cultural treasures such as the Viennese waltz and legendary composer Johann Strauss ll. The city's facades are adorned with trimmings from several periods including Baroque, Rococo, and Renaissance. The presidential palace (Hofburg) is an exemplary example of the fascinating architecture that one can explore in the country's capital. Since the 1200s it has served as the imperial palace and has undergone numerous extensions and renovations throughout the ages. All these renovations speak volumes about their periods and make this palace somewhat of a design time-machine.
These days the palace still serves as the presidential residence and is a testament to the timelessness of the architecture and styles found in Vienna. Visitors to the Hofburg can look forward to tours through the staterooms, Sisi Museum, and residential rooms once used by Emperor Franz Joseph l and Empress Elisabeth. Throughout the tour, you can marvel at many of the precious antiques from past dynasties including embellished dinner services and opulent centerpieces.
An extra treat for the ears can be enjoyed during the Sunday mass services as the world-renowned Vienna boys choir can be heard in the Royal Chapel.
See if the Hills are Alive in Salzburg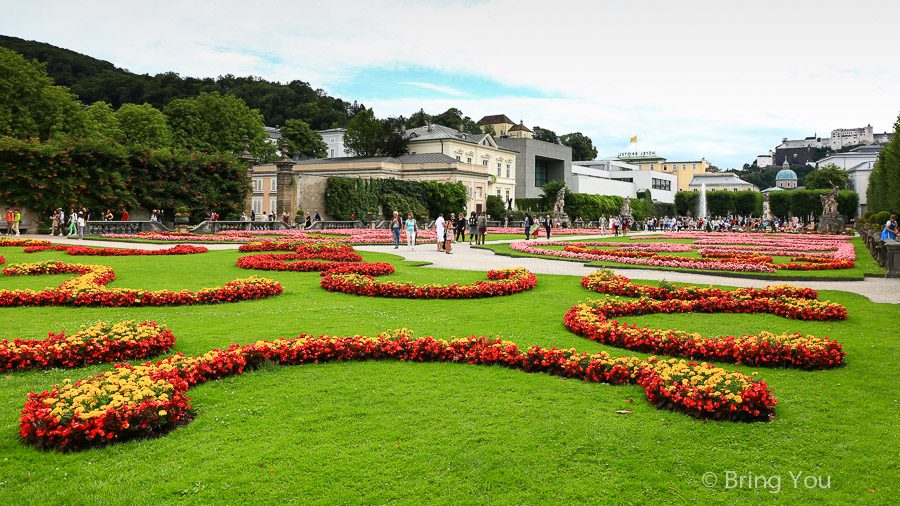 The hills are indeed alive with the sound of music in Salzburg. The picturesque city of Saltzburg was the backdrop for the 1965 film "Sound of Music" and is the annual host of many cultural and music events.
The Altstadt, or Old Town, is the historic center of the medieval city and features notable monuments including churches, cathedrals, abbeys, palaces, and more. Another popular attraction is the home of, arguably the world's most famous composer, Wolfgang Amadeus Mozart. Hohensalzburg Fortress overlooks the city from atop Mönchsberg and gives an intriguing look into castle life in gothic times. From here you can take in breathtaking views of the colorful baroque-era buildings down below and explore the riches of bygone eras.
The city is also teeming with religious beacons such as St. Peter's Abbey, St. Peter's Church, and Salzburg Cathedral. Landscape design in Austria also reflects various eras and the Mirabell Palace still displays pristine gardens with classic baroque features. Inside the palace, it is equally impressive with a museum, marble hall, and a grand staircase adorned with cherubs.
Watch Music Like a King at Schönbrunn Palace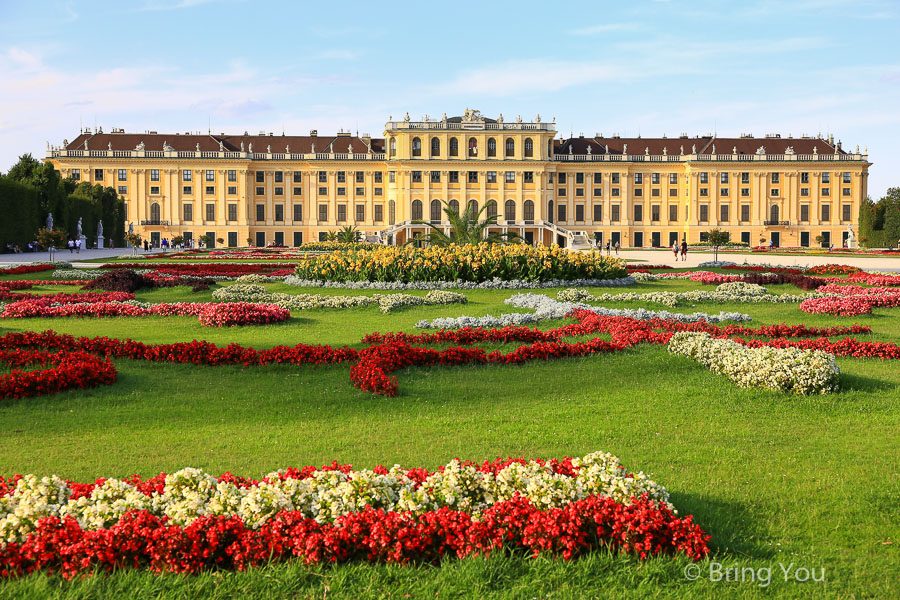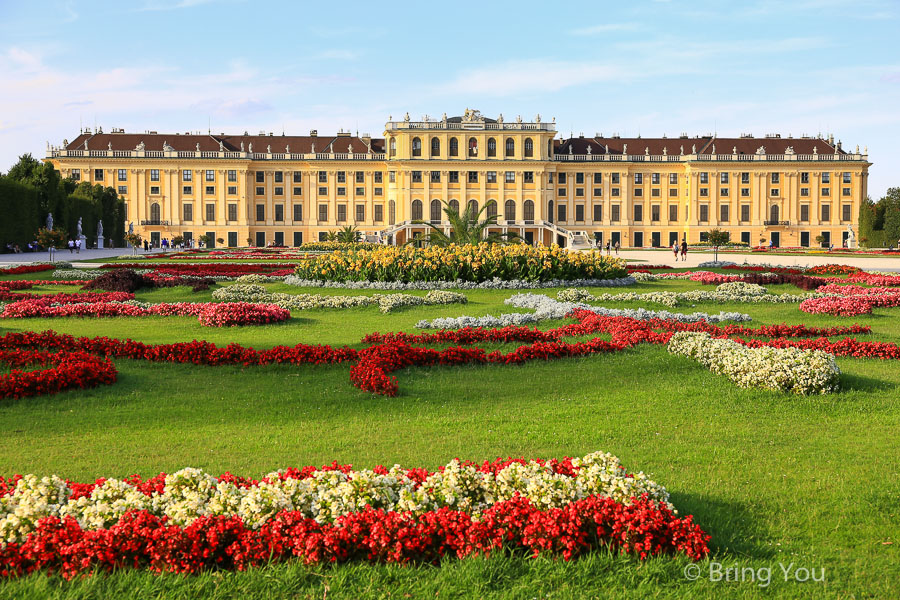 The House of Habsburg was one of the most influential monarchies of their time in Europe and took up residence at this magnificent palace in the summer months. Europe's spectacular summers are reflected throughout the palace's striking gardens. The palace dates back to the Rococo period. It is famed for its ornamental architecture and opulent décor including lots of pastel colors offset with gold embellishments.
The palace's orangery was frequented by Mozart in his time and the palace's orchestra still carries on this tradition with regular concerts. In the summertime, there are also many concerts to be enjoyed in the 300-year-old gardens.
The palace grounds cover nearly 190 ha and include the world's oldest operational zoo. Also during Easter, Christmas, and New Year's you can enjoy lively markets in the courtyard. The Gloriette Arches atop a hill on the grounds overlooks all the palace grounds and allows for a breathtaking view of the surrounding areas.
Travel Back in Time at Hallstatt and the Dachstein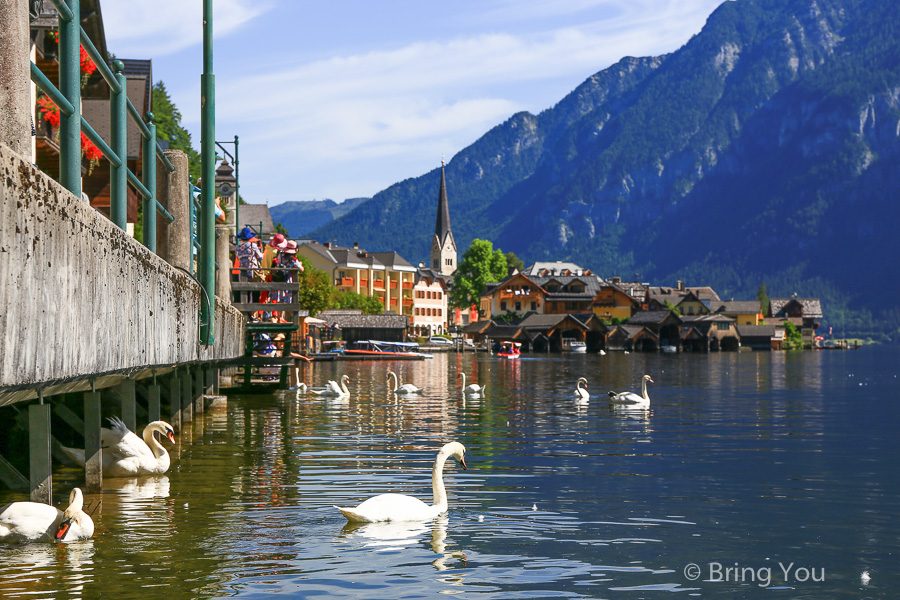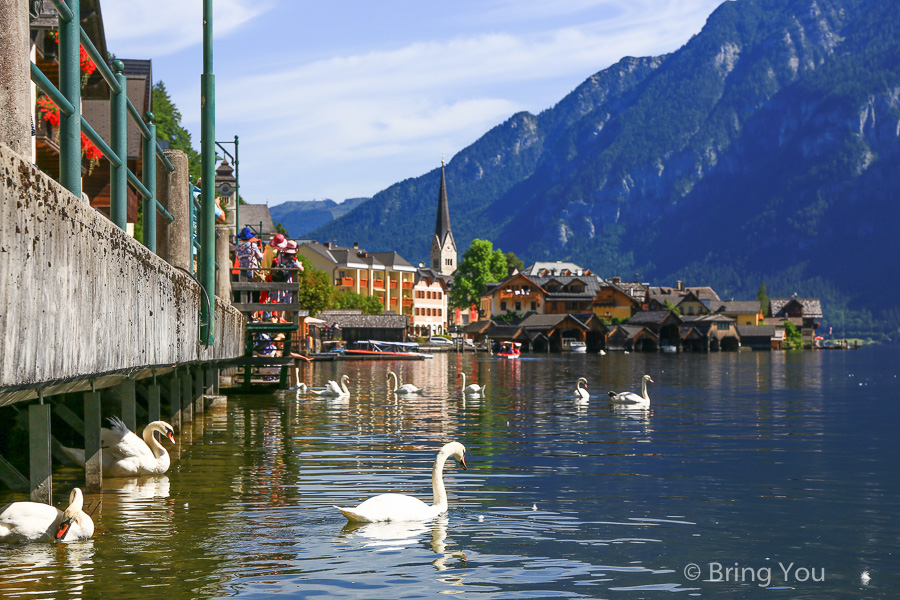 Hallstatt is a charming town in the Dachstein Alps. It has been said to be the oldest inhabited village in all of Europe and is home to the oldest salt mine in the world. This mine dates back to prehistoric times, nearly 7000 years!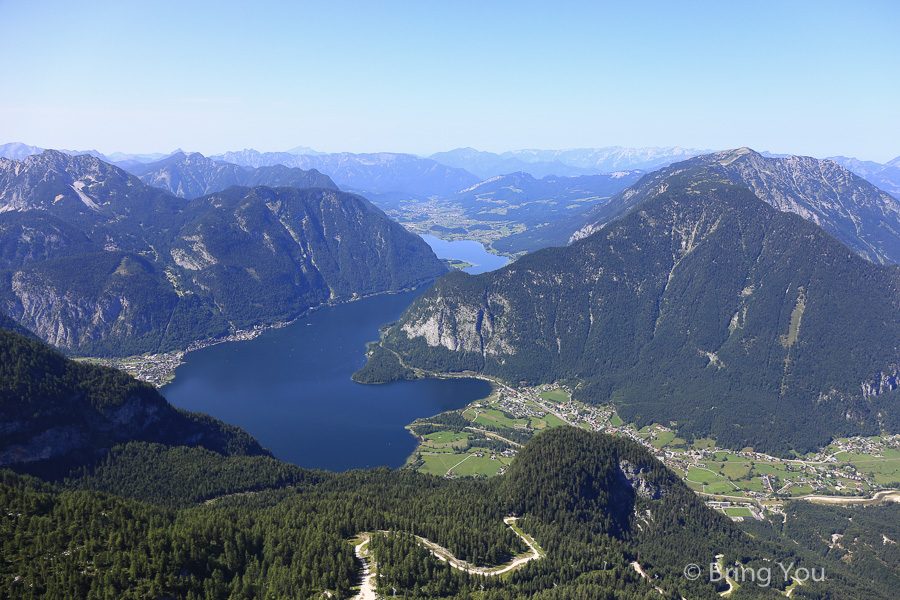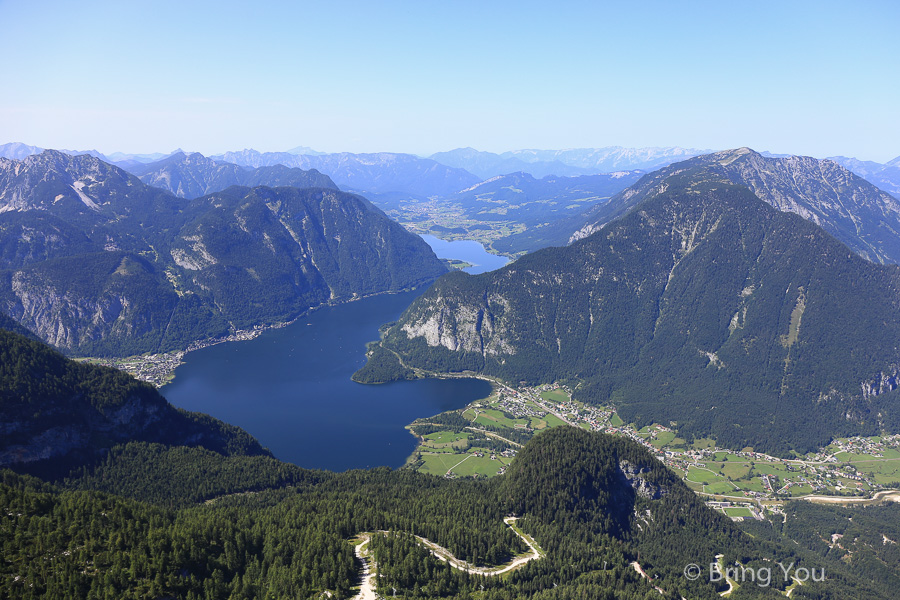 The Hallstatt-Dachstein Salzkammergut region is a UNESCO world heritage site and offers breathtaking views and unique ancient history. Hallstatt is built on the banks of Hallstatt Lake and is home to only 800 inhabitants. But don't let its size fool you as it is bursting at the seams during peak months. During spring and summer, the cottages are all adorned with colorful flower boxes that complement their bright facades. As the colder months roll around the village is transformed into a magical winter wonderland with snow-covered mountains and rooftops.
Here you can explore one of the world's largest ice caves, Dachstein Ice Cave. 360 above the Hallstatt is a free-floating viewing platform that offers great views of the village and the UNESCO region. Another spectacular viewpoint is made possible by the 5-finger viewpoint on Mount Krippenstein.
Explore Priceless Art – Belvedere Palace
Vienna is bursting with architectural marvels from various eras, each one as awe-inspiring as the next. One of the most popular attractions in the capital is the Belvedere Palace, two magnificent Baroque palaces housing priceless art and exquisite interior designs.
The first palace is known as Oberes Belvedere or Upper Belvedere. Here you can enter grand halls and see impeccably preserved ceiling frescos showcasing some of Austria's most renowned artists. The walls are also covered with coveted art pieces including Gustav Klimt's masterpiece, "The Kiss". The second palace (Lower Palace) also boasts its many marvelous artworks, sculptures, and gardens.
There are various other buildings on the grounds that have been transformed to host splendid art exhibitions and collections. The stables, orangery, and winter palace have all been restored and can be explored during your visit. From the end of November until Christmas there is also an annual Christmas market hosted on the palace grounds. This is a highlight for many on their festive calendar. These palaces are a true testament to the cultural wonders that have been preserved in Austria.
Head to the Mountains – Innsbruck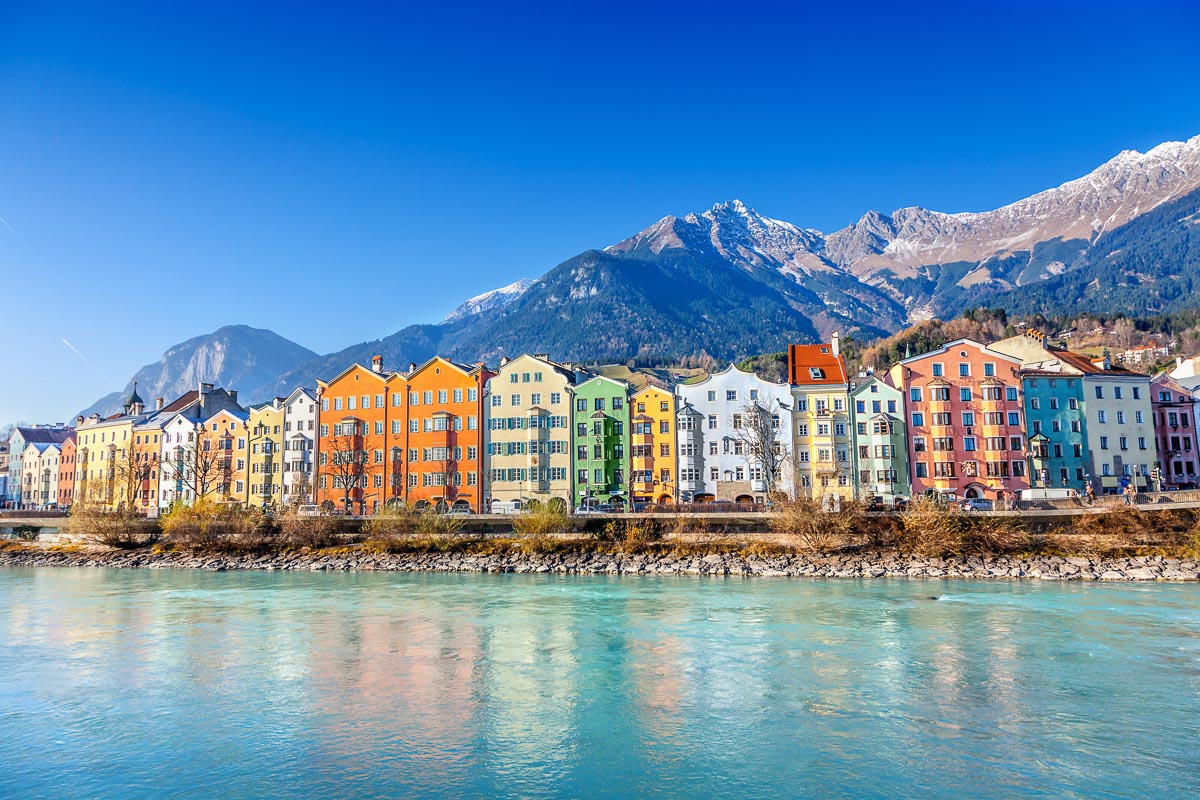 This city in the Alps has become a destination in itself. Situated in pristine ski-country, this town is a favorite amongst winter leisure enthusiasts. It also features an "Old-Town" (Altstadt) with quaint building exteriors and cobbled streets. The city dates back to medieval times and great care has been taken to preserve details from that time.
For nature lovers, there are 9 ski resorts and multiple cableways and funiculars to take you up and down the mountains. There are spectacular vantage points in the mountains from where you can enjoy the mountainous surroundings.
Swarovski crystals are also made here and jewel enthusiasts can enjoy the Swarovski Crystal World (Kristallwelten) to learn more about this luxury brand.
In true Austrian fashion, there are plenty of cultural and historical sites to delve into. Ambras Castle, The Imperial Palace, the Cathedral of St. James and Goldenes Dachl are to name but a few of the fascinating places you can visit.
Ski at Kitzbühel
Even though Austria is well known for some excellent skiing locations, Kitzbuhel is one of the few that offers skiing into the later parts of spring. Winters in Europe can be notoriously harsh, especially in mountainous regions where snowfall can be unpredictable and often dangerous. But this area east of Innsbruck allows ski enthusiasts to enjoy this traditional winter activity well past Easter. This lets the snow settle and create corn snow that is great for skiers of all levels.
Kitzbühel is another of Austria's old meets new treasures. The modern and luxurious ski resort is juxtaposed by the medieval village setting. The old building styles ensure that the village feels authentic, even though they house designer boutiques and various fine dining restaurants.
During summer months visitors are able to hike far and wide and enjoy lazy days next to the Schwarzsee. The Alpine Flower Garden bursts into bloom when the snow melts away and creates a rich and colorful landscape in the mountains.
Take a Ride on Grossglockner Road
You don't have to be a petrol head to enjoy the splendor of Grossglockner Road. The road winds effortlessly through the alpine valleys of south-west Austria and spans over nearly 50km. It is the highest surfaced road in Austria and reaches an altitude of 2,500m. You can visit an array of shops, restaurants, and lodges along this incomparable stretch of road. The road blends in seamlessly with the surrounding peaks and valleys and connects the towns of Bruck an der Großglocknerstraße and Heiligenblut am Großglockner.
Once you reach Kaiser-Franz-Josefs-Höhe you can gaze upon the mighty Pasterze glacier. This is the longest glacier in the Eastern Alps. There you will also find a well-equipped visitor center that provides ample information about the landscape and its history. Avid adventurers are also able to hike up to the glacier! For the less adventurous, you can take the glacier railway that will take you halfway up the glacier. From there you can finish the hike on foot or simply enjoy the snowy surroundings.
Visit Various Cathedrals
Europe's history is diverse and complicated and the influence of religion throughout the ages is prevalent in this part of the world. In Austria, one is spoiled for choice when it comes to churches and cathedrals, each one offering grand architecture, fantastic art treasures, and valuable insight into theological progression throughout history. Austria has a fascinating blend of gothic, rococo, and baroque architecture, and nowhere is it as noticeable as within its churches.
St. Stephens cathedral with its multi-colored roof has been an icon in Vienna for over 7 centuries. It is a gothic cathedral with towering columns and dim lighting that serves as the seat for the Archbishop of Vienna.
Karlskirche is another exquisite church in Vienna that astonishes visitors with its vivid ceiling frescos and intricate statues. The church's most notable feature is the 70m high dome framed by two columns with spiraling carvings on the outside. Inside visitors can get up close with the artworks as there is a panorama lift that grants you access to views across the city.
Both Salzburg and Innsbruck boast with their own stunning cathedrals clad in ornate baroque era details and gold trimmings. Marble columns rise high inside the structures and pastel colors deliver a visual feast inside their hallowed halls.
Eat Delectable Schnitzel and Apfelstrudel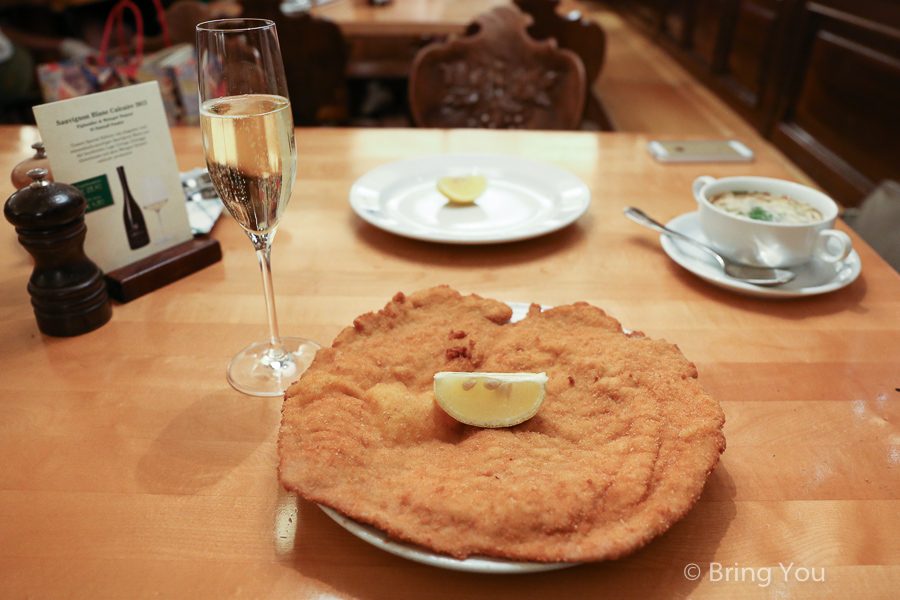 Eating local specialties should always be top of your list when traveling abroad. When in Europe you can often look forward to hearty comfort food and decadent desserts. Austria's culinary pride and joy was made famous in Vienna and consists of a thin cut of veal, breaded and fried in lard or butter. Weiner Schnitzel (German for Viennese cutlet) is a delectable golden-brown dish that can be enjoyed year-round with multitudes of sides and garnishes. Various forms of potato are often served to accompany the schnitzel so remember to leave room for dessert!
Apfelstrudel is a pastry fit for a king! Delicate layers of phyllo pastry are folded around sweet cooked apples and served fresh from the oven. It is lightly dusted in icing sugar and served with a scoop of vanilla ice-cream or a dollop of whipped cream.
Both these treasured treats can be enjoyed countrywide but Vienna has a long list of exceptional cafés and restaurants that specialize in these dishes. Café Landtmann has been serving top Viennese cuisine for nearly 150 years and was a favorite amongst thinkers like Sigmund Freud and many politicians and artists. But be sure to reserve a spot when heading to one of these fine establishments as the waiting lists are often weeks long!