Taiwan, a slice of Northeast Asia heaven that everyone craves to visit at least once in their lifetime. You may have heard about the country with so many historical stories during the Chinese Civil War or how the Portuguese coined the land way back in the 16th century. But what's about Taiwan today that keeps the world going crazy? If you're setting out to Taiwan real soon, read on to find out the top ten best things to do in Taiwan below!
Taiwan – Where the Old and New China Become One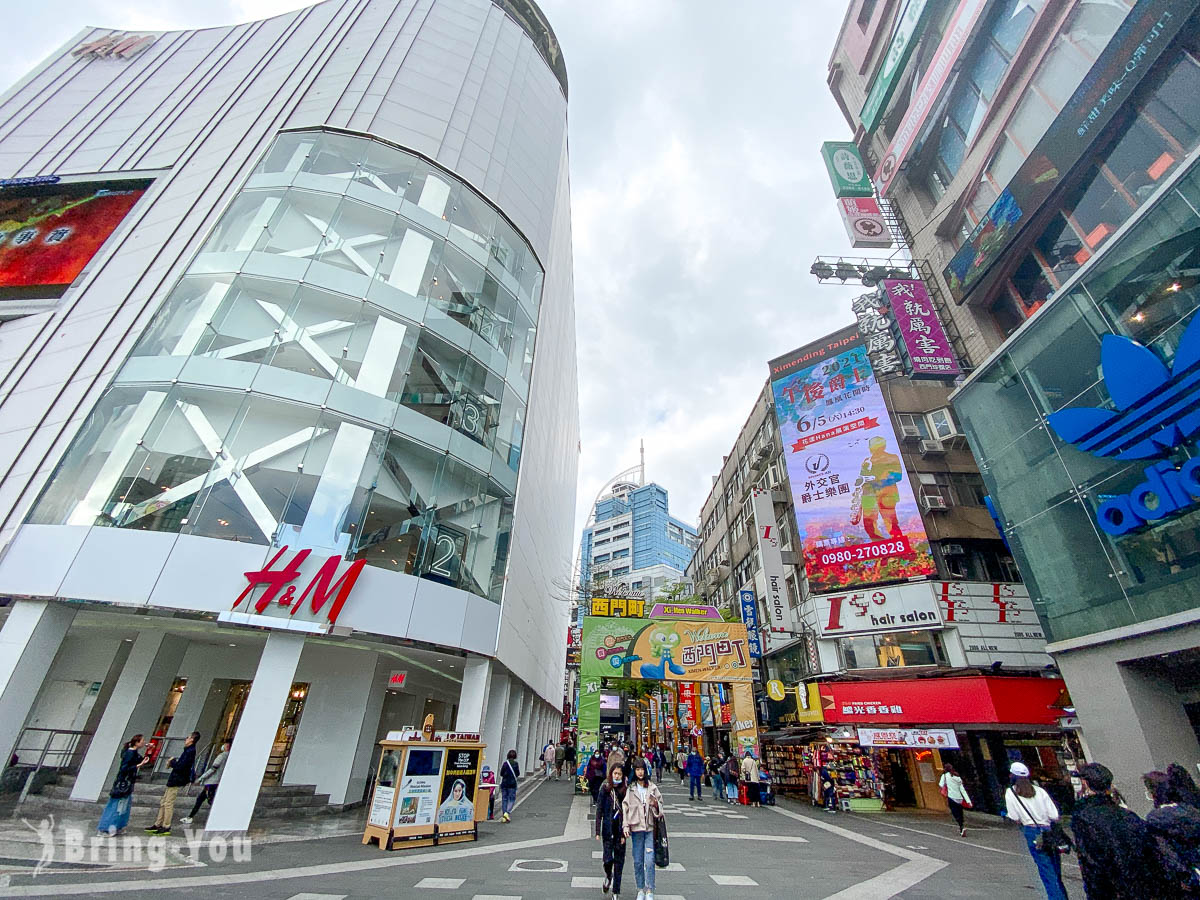 Home to a whopping 23.8 million people, Taiwan is one of the hottest destinations in Asia. Travel and Leisure Magazine recently ranked Taipei, the city's capital as the 14th favorite destination in Asia, and it doesn't happen for only one reason or two.
Taiwan's food scene is one of the top reasons to pin its name on the map of the world's best gastronomies. Small but mighty, the compact footprint of just over 36 square kilometers doesn't stop this tiny island nation from being the apple in the eyes of globetrotters.
The rich history and culture are some of the top attributes pulling tourists to this vibrant city. Then we have a staggering number of natural attractions ready to keep you occupied. From the mountain hikes with scenic views to private hot springs to pamper yourself, Taiwan has everything you need for an utmost leisure pursuit.
Located off the Southeast coast of China, Taiwan has no high or low season regarding the best time to visit. If you're a passionate beachgoer, summer will fit the bill yet you might expect scorching heat and humidity. Then you find winter a bit grey and chilly but it's the best season to soak in the hot springs, cherry blossom peeping, and ring in the new year. To set it straight for first-time visitors, read on to find the 10 best things to do in Taiwan this year!
Top 10 Best Things to Do in Taiwan
Soak in the Bird's Eyes View from Taipei 101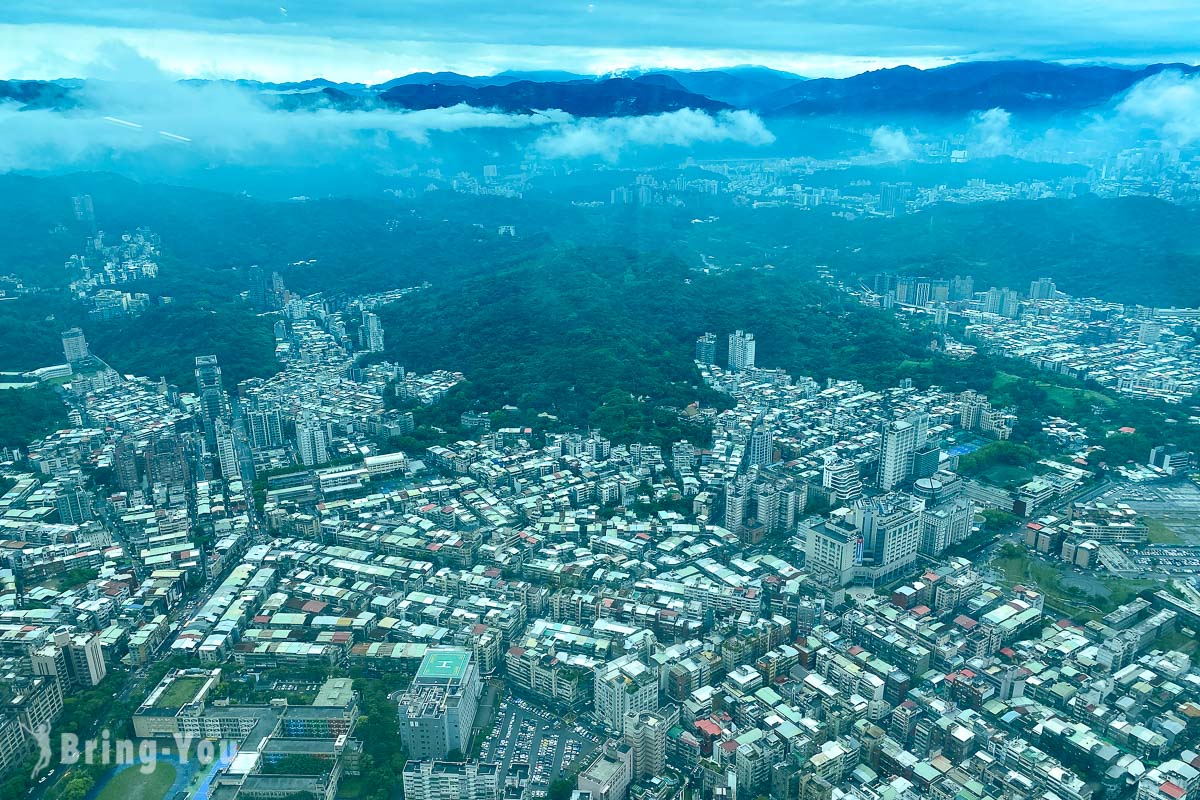 One of the tallest buildings in the world, Taipei 101, once broke the world's record for being the first building to break the half-kilometer mark. Reaching a staggering height of 508 meters, Taipei 101 can be seen as the icon of a new, modern and innovative Taiwan.
This impressive landmark in Taiwan is home to a range of high-end services, offices as well as apartments for the deep-pockets. Taiwan 101 Mall opens a door to the world's favorite name brands including Armani, Gucci, Dolce, and Gabbana, as well as the best sushi restaurant you've ever had in Taiwan.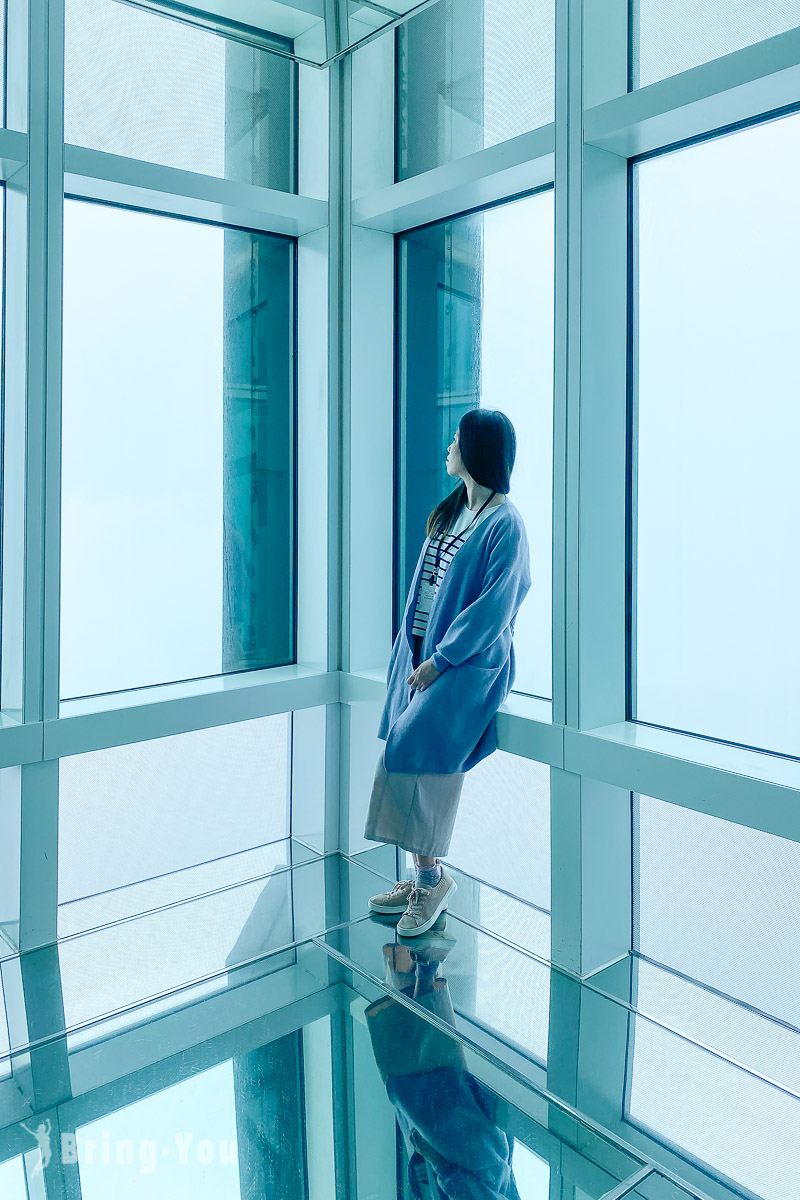 Then head your way up high to the 89th floor and admire the glory of Taiwan's skyline over the sleek observatory. Ride a speedy elevator from the bottom to top within 30 seconds and have your ears pop in fun. For those on a photogenic journey, don't forget to check out the many attractive and symbolic images such as the ancient coin, bamboo, a lady skirt, and many more!
Claim Your Discount Ticket: Taipei 101 Observatory E-Ticket
Give Your Tummy a Generous Treat at Keelung Night Market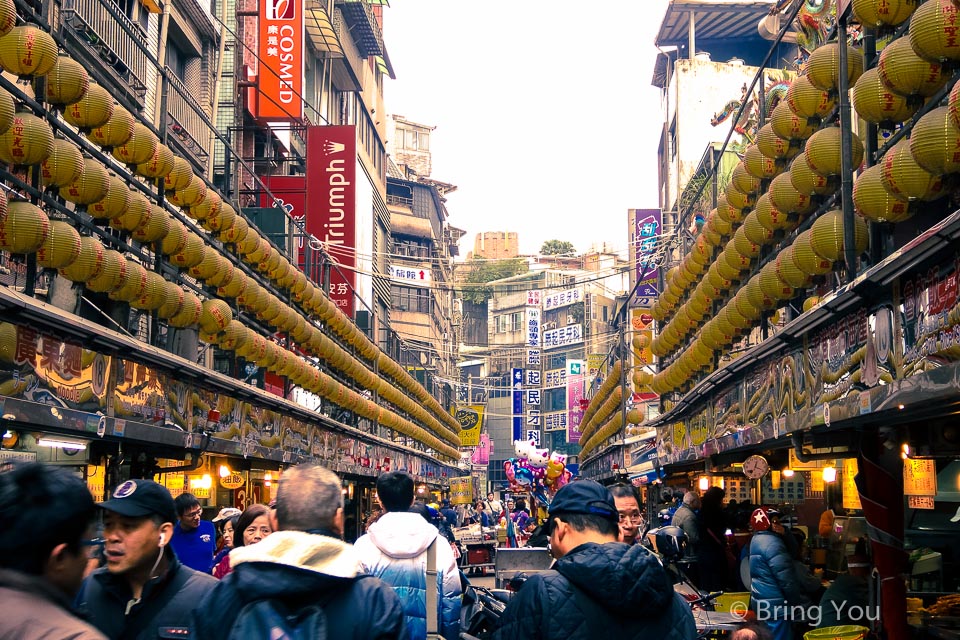 It goes without saying that night markets have been a great draw for visitors to Taiwan. It surpasses the sole meaning of a trading hub or a nightlife spot. We are talking about a regular epic, open-air night food fest housing an endless supply of authentic hawkers.
Amongst the top night markets in Taiwan, Keelung is one of the best calls with its mind-blowing food scene. And it seems like every stall is jam-packed with a long queue waiting for their turn. Some must-try bites in Keelung Night Market are oil onion cake, one-bite grilled sausage, and peanut rice puffs. Beyond the shadow of doubts, the nutritious sandwich is the last thing you want to forget! A fun bite is waiting to wake up your taste bud with a hearty combo of sweet fried dough, veggies, and mayo.
All in all, cramming into these bites is meant to embrace the authentic vibe that Taiwan has to offer and inspire your palette to an iconic Asian street food staple. Keelung Market encompasses a huge footprint which makes it easy to navigate despite the crowd.
Pay Tribute at the Chiang Kai-shek Memorial Hall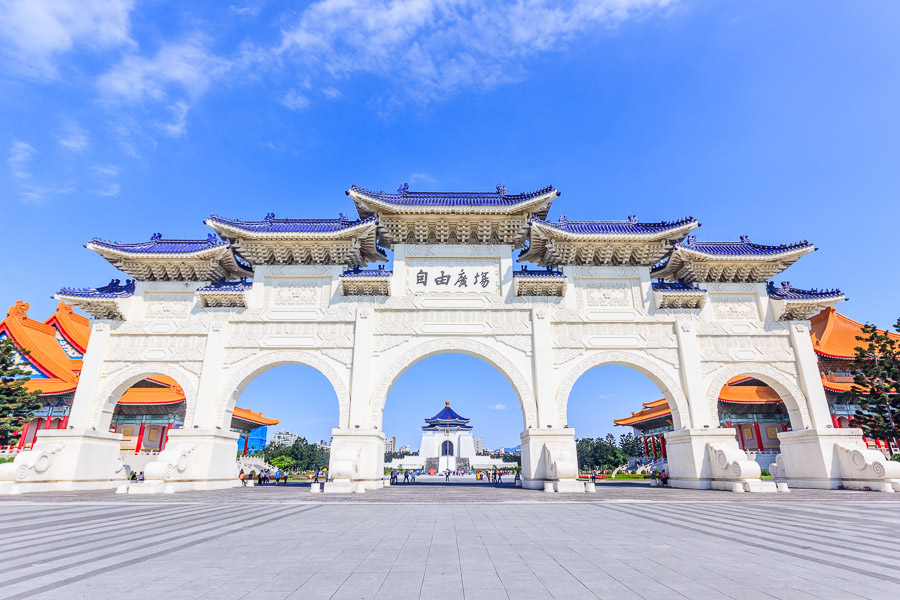 Taiwan is not an old-established country but its identity earns the world's deepest respect! And once you visit this small country, make sure to pay tribute to the country's founder, Chiang Kai-shek with a trip to Chiang Kai-shek Memorial Hall.
Chiang Kai-shek is the first president of the Republic of China (ROC) and once you step into the complex, you will instantly see his bronze statue looking west symbolically to the Presidential Office Building. The complex of CKS Memorial Hall dates back to 1976 marking one year after the president passed away.
Built-in with so many architectural and historical values, CKS Memorial Hall is a complex covering a national theater, musical center, plaza, and a stunning park. The main hall looms from the distance with its gigantic blue roof dominating the white building underneath to illustrate the dominant colors from the ROC flag.
Then you will see the Chinese Nationalist Party's emblem embellishes the vaulted ceiling. A thorough insight into the CKS Memorial Hall will help you tell apart between the two Chinas, as well as the journey of Taiwan to lay its foundation on this beautiful island after the civil war.
Rest Your Tired Bones at Jiaoxi Hot Spring
Blessed with a huge mecca of splendid scenery, Taiwan is the cream of the crop when it comes to de-stressing and unwinding. One of the most popular forms of recreational activities in Taiwan, hot springs emerge as the biggest hits dotted throughout the islands.
Jiaoxi should land first on your list of the best hot springs in the country to relax thanks to the prime proximity to Taipei and a vibrant set of entertaining experiences. Located in the north of Yilan Country, Jiaoxi is a rural township offering a fascinating blend of distinctive hot springs to rest your cores, quirky eating and drinking options, as well as a string of outdoor possibilities.
It makes a lot of sense if you come along with your family or significant other. Take a long walk around the park, stay overnight in a private hotel or load up on some local snacks and treats when the sun beams down. Jiaoxi is only an hour away from Taipei and can be reached by either bus or train. The best time to hit Jiaoxi is during winter from December to March.
Soak in the View of Taroko Gorge
Buckle up and get ready to bless your eyes with a magnificent gift from mother nature! Taroko Gorge, an impressive canyon stretching over 19 kilometers on the east coast of the country is a must-visit attraction for first-time visitors.
Taroko Gorge carries its torch on the deep turquoise water of Liwu River veining through its core enclosed by extreme nature and otherworldly architectural wizardry. If you're after an adrenaline-fueled activity, top your bucket list of Taroko Gorge and rock the best hiking trails of your life.
However, keep in mind that Taroko Gorge is prone to typhoons and heavy rainfalls which may bring about landslides that interfere with your safety and experience. Taroko Gorge is a year-round destination but we must say that the best time to hit the area is from December to June when the weather is bearable. Before embarking on this epic trip to Taroko Gorge, make sure you are ensured with the latest updates regarding road conditions and extreme weather swings!
Sit back, relax by join a wonderful tour: Taroko Gorge Day Trip
Go Water Rafting in Hualien
It goes without saying that Taiwan is an island and the best fun of all sorts of entertainment has a lot to do with the water. We put water-rafting down right here to quench the thirst of adventurous souls.
This adrenaline-fueled activity truly gives Taiwan an identity and you will have the best of fun water rafting in Hualien Country. Water rafting is the main happening in the Xiuguluan River. This mighty river is the longest waterway in Eastern Taiwan snaking through the coastal mountain range.
This epic terrain brings about the best water rafting experiences in the whole country. An average journey lasts for five hours. You should expect to work your core along the fast-moving currents hidden along the flow!
Immerse yourself in the pristine nature of Hualien: Hsiukuluan River Rafting
Visit a Skyline Tea House
As they say, some of the best tea in the world can be found in Taiwan. And it's not an overstatement to admit that! A decent tea time speaks for a glimpse into the drinking culture in Taiwan. For those who are on the hunt for a solid tea and peaceful, laid-back experience without missing out on an essential excitement, check out one of the best tea houses in Taiwan and you'll be on your merry way!
Another reason to put a tea house on your bucket list to Taiwan is a chance to immerse into the rich culture and history. Some of the most famous tea houses in Taiwan derive from an ancient house which has a lot to do with the city's history and story.
In addition, there are some other trendy, hip tea stores offering innovative types of brews that add to the colorful and diversifying tea culture of the country. Amongst some of the top calls you find online, our go-to spot would definitely be Skyline Tea House. Don't forget to get a voucher online before hitting the spot for a fast-track entry to cut down queue time!
Kick Back and Reconnect with Nature at White Sand Bay
Craving for a deserted seaside to kick back and enter the blue mind? There's no better place than the White Sand Bay. This fairytale-like sandy beach is a dream-come-true for passionate beachgoers around the country thanks to the scenic route and a less-crowded atmosphere.
White Sand Bay is indeed part of the Kenting beaches located on the Southernmost of the island. Welcoming a high amount of sun hours in a year, White Sand Bay is a perfect getaway to soak in the sun and indulge in some of the best water sports that Taiwan has to offer.
Snorkeling, swimming, diving, or even sunbathing are a few to be named. White Sand Bay also serves as a stunning backdrop for an awe-inspiring nature shot. The pebbles and rocks dotting the white sandy coastline bring about a fun contrast to the deep blue sea and the high crisp sky above.
Go Island Hopping
It's a no-brainer that Taiwan offers some of the best beaches in the area but it's a sin to not ramp up your outing beach day with an island-hopping experience. The best outlying islands made a great escape from the bombardment and fortification to preserve their untamed offshore beauty. These adventure-perfect islands will peak your bucket list with a treasure fleet of outdoor possibilities.
The first name to be called out from this list is Penghu, a far-flung archipelago in the middle part of Taiwan's Straights. From above, Penghu appears to be a chain of jewels of a broken necklace dropped into the ocean by mother nature.
Wander around the islands, you will have a chance to capture the beauty of the old villages, lighthouses, temples, and ancient ruins. Then make your way to Yuweng Island in the Western tip of the Penghu archipelago. This island is soaked in a rich cultural history hidden in the Erkan Village. Yuwengdao Lighthouse is another highlight of the island to surprise you with its fascinating history dating back to 1778.
Visit Tianhou Temple in Ximending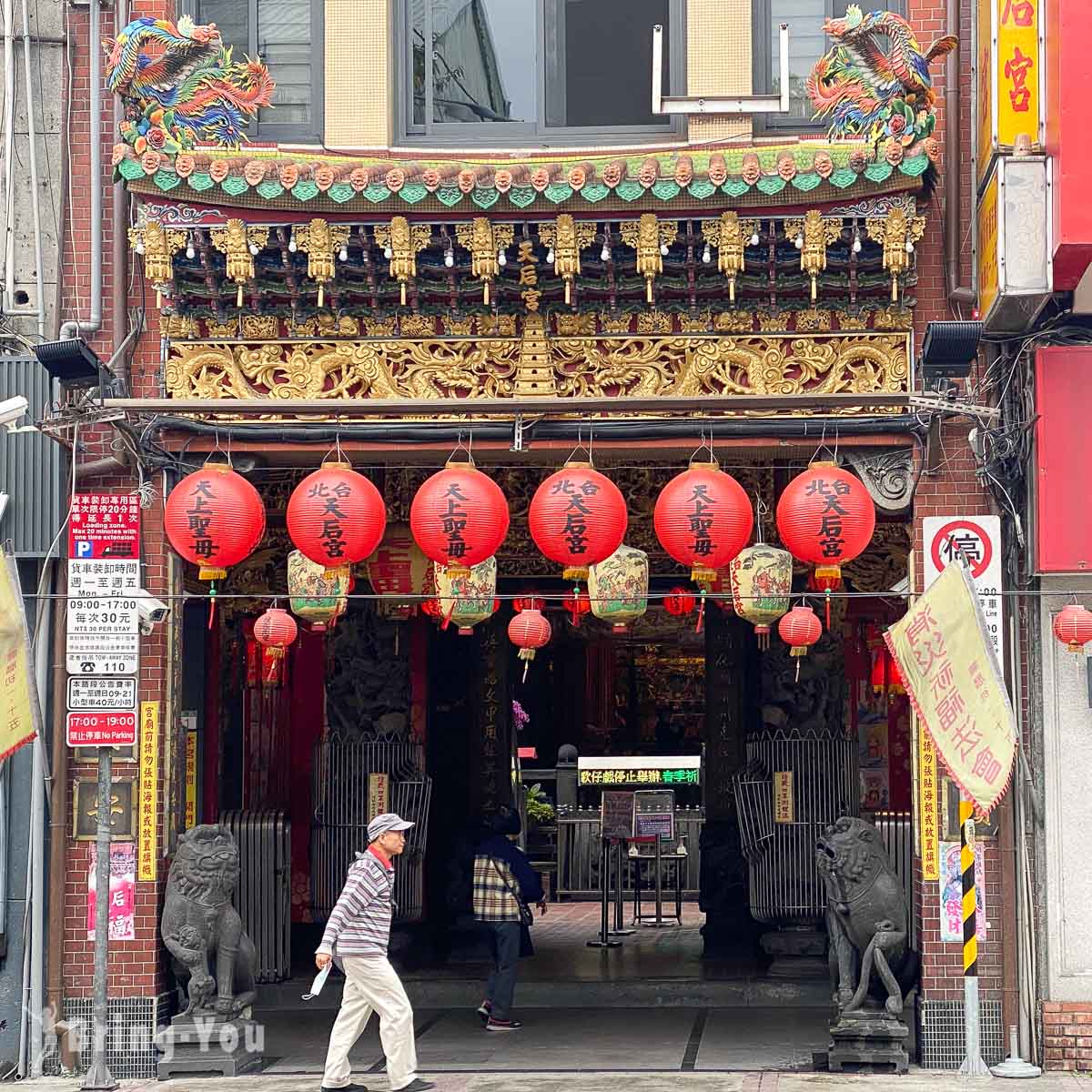 Dubbed as Ximending Mazu Temple, Tianhou Temple got its history rewinding back to 1746. The temple is more or less an off-the-radar spot as it's tucked in an obscure corner of the sprawling Ximending shopping district.
Tianhou Temple is truly a hidden paradise that indicates a typical ancient Chinese architecture with a vibrant play of colorful colors and intricate arts. Hidden by a tunnel-like corridor at the front, the temple is dedicated to Mazu, a principal deity with miracles saving seafaring people from the ocean.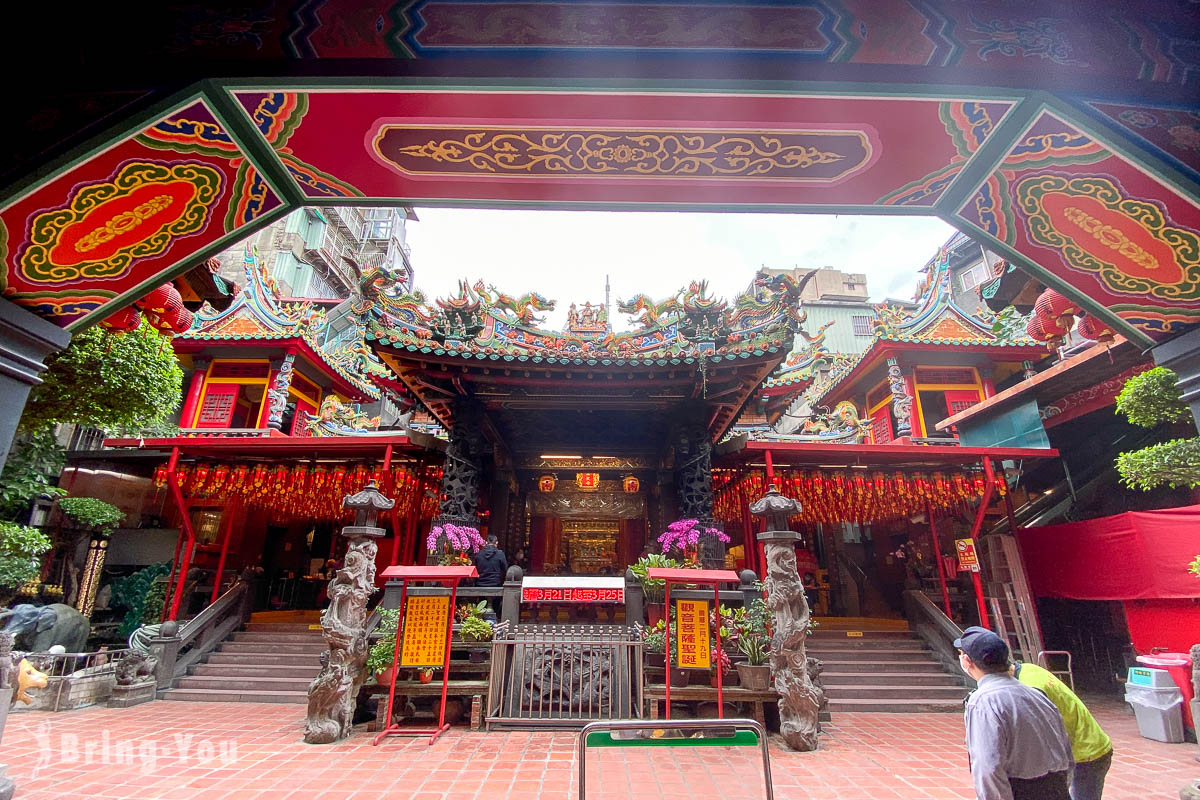 Today, more than just a holy shrine, Tianhou Temple represents a cultural aspect of Taiwan that no visitor should give it a pass. All you need is a short stroll around the courts and soak in its spiritual ambiance. Its utmost relaxing vibe will grasp you in after all that hustle buzzes in your mind.
Just like you, we love Taiwan so much that we decided to share everything we know about this lovely island country to quench your thirst for travel. If you're short in time, five days would be sufficient for a sneak peek while twelve days is the ideal amount of time for a full experience.