What is the first place that pops into your mind when you think about Japan? Is that the capital of Tokyo where modernism dominates the city with glittering skyscrapers? Or is that Kyoto where holy shrines and autumn leaves make the scene? These iconic cities have been making global headlines for decades, but when it comes to the best beaches in Japan, Kamakura should be the first name to be called!
This small seaside town in the Southwest of Tokyo is gaining a huge reputation thanks to a great number of historical monuments, Shinto shrines, and Buddhist temples. But other than that, what's so great about Kamakura that keeps people talking about it? If you're about to set foot in this seaside city, read on to unfold a complete travel guide to Kamakura for first-time visitors. We did all the hard work to provide you a curated list of the top things to do, where to eat, how to get there, and a sample itinerary.
Kamakura's Characters in A Nutshell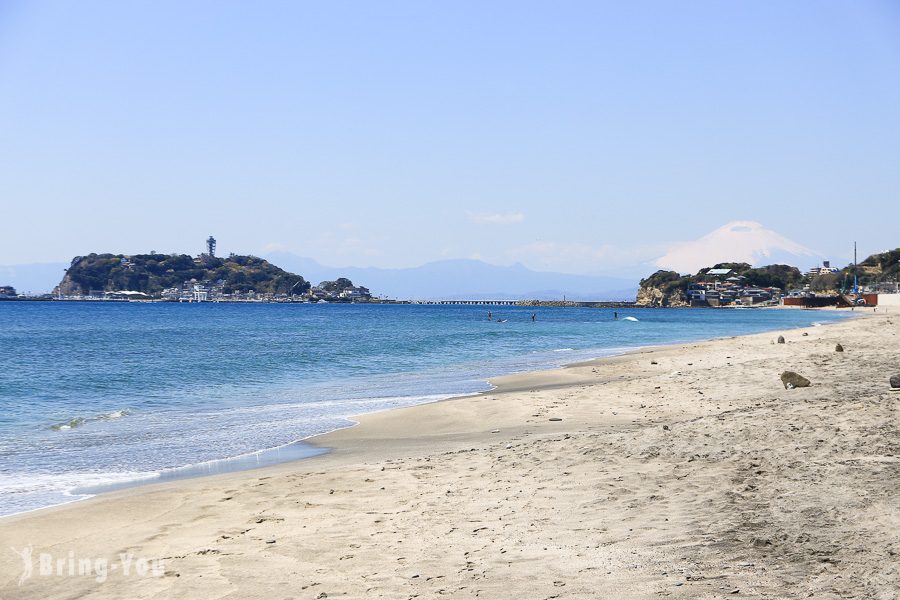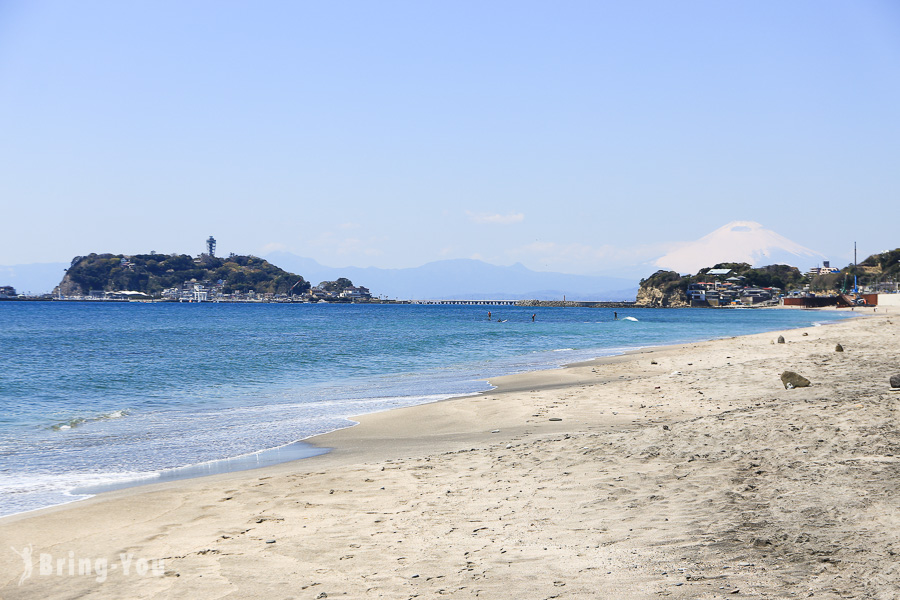 Situated 62 kilometers to the Southwest of Tokyo, Kamakura looms as a mesmerizing coastal city whose backdrop is the snow-capped mountain of Mt. Fuji from afar. ( The city of Kamakura is part of the Kanagawa Prefecture, a great magnetic field pulling in beach lovers from around the world.
Dating back to the 12th century, Kamakura was the headquarter of Minamoto Yoritomo's military government. Fast forward to the modern days, Kamakura is a famed destination in Japan where beachgoers and pilgrims flock here every year to immerse themselves in the beauty of temples, shrines, and the stretching sandy beaches.
More than just a seaside town with a gentle pace of life, Kamakura has everything it takes to be your favorite destination in the East of Japan. If you're a hardcore surfer, hit the beach of Yuigahama to ride the best waves in summer. Meanwhile, big foodies will jump for joy when grabbing some tasty and cute Hato Sabure biscuits. For those who like to sharpen their minds and engage their cores, hitting the best hiking trails in Kamakura will be the best leisure pursuits.
How to Travel to Kamakura from Tokyo?
Kamakura is accessible from Tokyo in just an hour depending on your departure venue. There are 2 best ways to reach Kamakura from Tokyo.
Travel to Kamakura from Tokyo by JR Yokosuka Line
This is the fastest way to arrive in Kamakura from Tokyo as it directly connects Tokyo Station and Kamakura Station. The ride only lasts for 57 minutes and costs 940 yen for a one-way ticket.
Travel to Kamakura from Tokyo by JR Shonan Shinjuku Line
Another way to reach Kamakura from Tokyo is using the JR Shonan Shinjuku Line which connects Kamakura and Shinjuku Station. This line is a perfect choice if you're departing either from Shinjuku, Shibuya, or Ikebukuro station.
Let us set it straight for first-timers by digging a little deeper into these areas! "Shonan" is a coastal area in Kanagawa Prefecture facing the Sagami Bay. The Shonan Shinjuku Line connecting Tokyo and Shonan will also take you to Kamakura as part of the route.
Depending on where you depart, the ride will take you 57 minutes from Shinjuku, 52 minutes from Shibuya, and 63 minutes from Ikebukuro. The fare for a one-way ticket is 940 yen. Remember to pay closer attention to the route you're on to avoid the wrong direction! If the line bounds for either Zushi, Yokosuka, or Kurihama, it will reach Kamakura directly. In case it bounds for Kozu or Odawara, then you have to get off at the Ofuna Station and change to the JR Yokosuka Line!
Travel to Kamakura from Tokyo by Odakyu Railways
If you're on a shoestring, we highly recommend the Odakyu's Enoshima – Kamakura free pass! This is an economic way to help you cut down expenses with unlimited rides for only 1520 yen, which includes a round trip between Shinjuku and Kamakura.
If you plan to take more than 2 transfers to visit anywhere between Kamakura and Tokyo, this pass is totally worth the purchase! The only thing that you need to bear in mind is that the trip takes at least 90 minutes. So if you're short in time, then choosing the JR line over Odakyu is a wiser move!
Maybe you are interested: Kamakura Shrines and Temples Walking Tour
How to Get around Kamakura?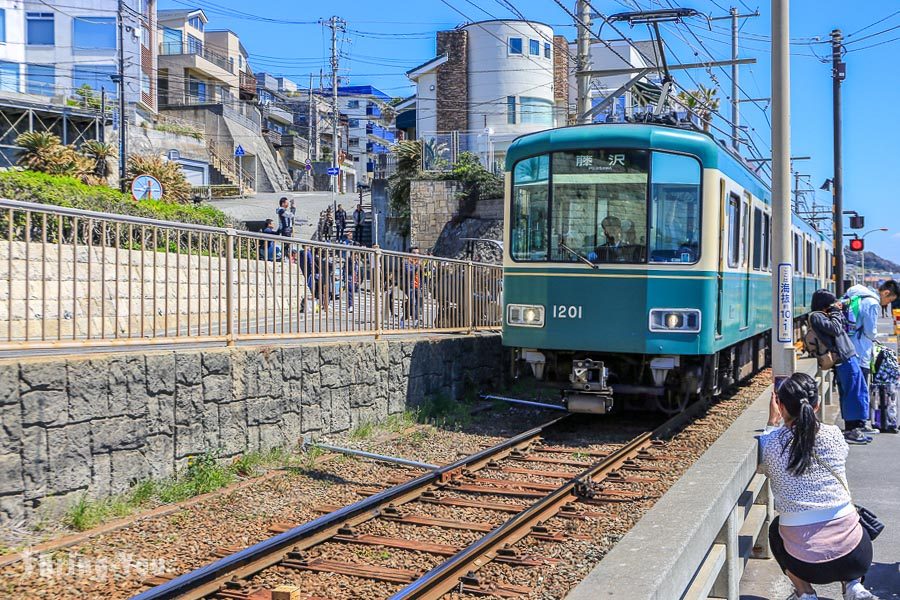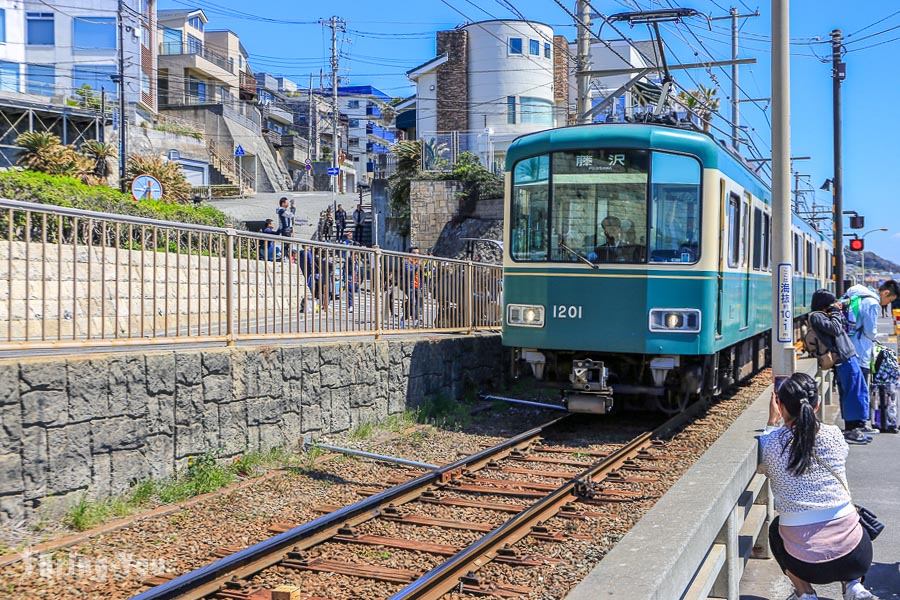 The small historical town of Kamakura encompasses a total area of 39.6 square kilometers. Even though walking between the attractions can be a little too much for many of you, it doesn't mean working your legs is a mission impossible. In fact, you can embark on a hike through the forest from the Jōchi-ji temple to Kōtokuin if you're an energetic type of traveler.
To reach the Jōchii-ji temple, take the JR Line train from Kamakura station to Kitakamakura Station. This hike is the cream of the crop for those who wish to see the temples with a mix of greenery along the way. You can hit the hike at any time in the year, even during summer when the shades keep the temperature bearable.
Apart from the JR Line train, you can also ride the Enoden train to get around Kamakura. Enoden is short for Enoshima Railway which connects Kamakura, Enoshima, and Fujisawa.
Kamakura also offers a tidy network of buses and taxis which connects the surrounding neighborhoods with the train station. The last option is renting a bicycle if you're down for some laid-back vibes and picking up an exercise at the same time.
What to Do in Kamakura? 8 Top-rated Kamakura's Attractions to Seize the City's Finest Characters
Kamakura Daibutsu Statue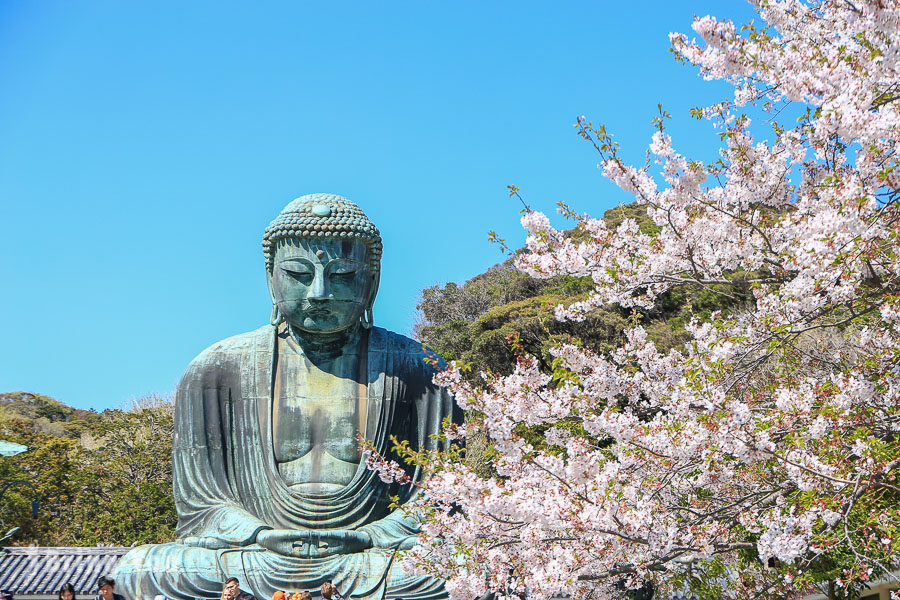 Well-perceived as an old-established symbol of Kamakura, the bronze statue of the seated Great Amitabha Buddha stands prominently on the ground of the Kotokuin temple. More than just an old relic, this colossal statue and the surrounding complex is recognized as national historical sites.
Other than just a mere admiration from the outside, an exploration to the inside of the giant statue leaves a better impression. This mystic and appealing trip will have you amazed at an assortment of iron seams left behind by multiple constructional trials that the statue underwent.
Hasedera Temple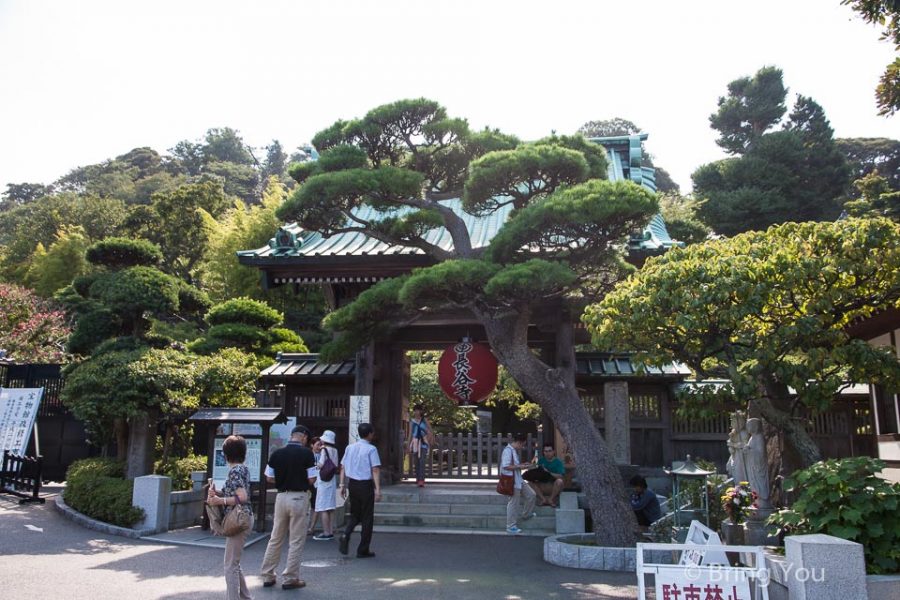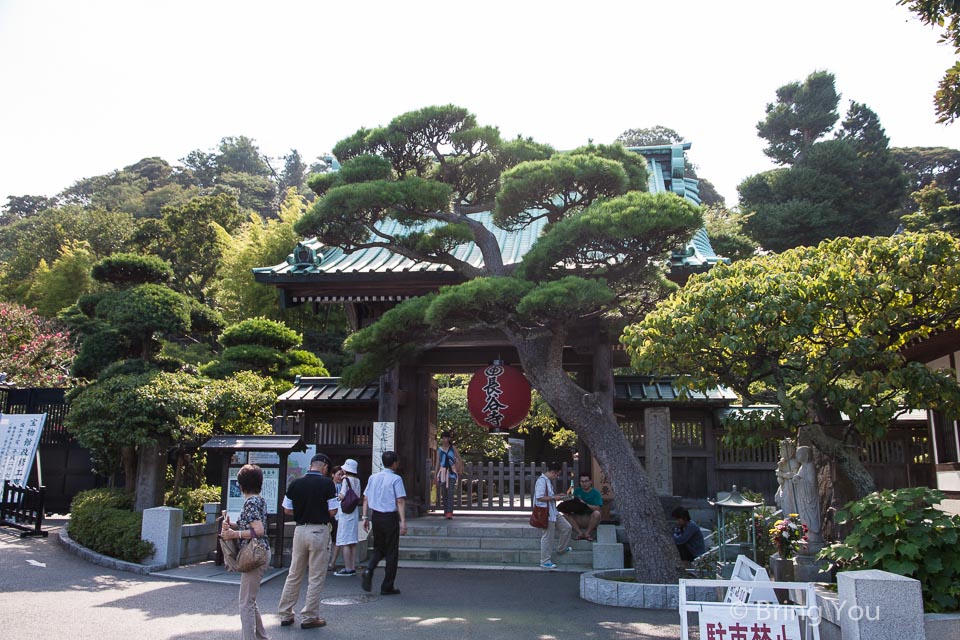 Capturing a fine beauty of blooming hydrangeas around mid-June to early July, the Hasedera temple is a must-see landmark in Kamakura for first-time visitors. Putting on a contemplative beauty, Hasedera takes pride in the wooden-carved statue of the Goddess of Mercy in the main hall. Beyond the prestigious collection of the significant cultural properties, the temple offers a splendid view over the ocean as well as the vivid Kamakura's cityscape.
Tsuruoka Hachimangu Shrine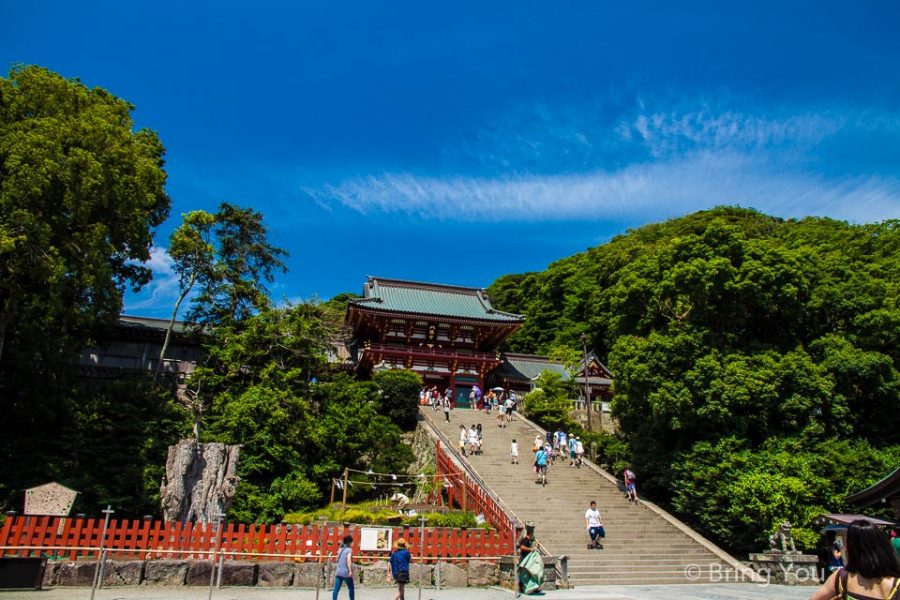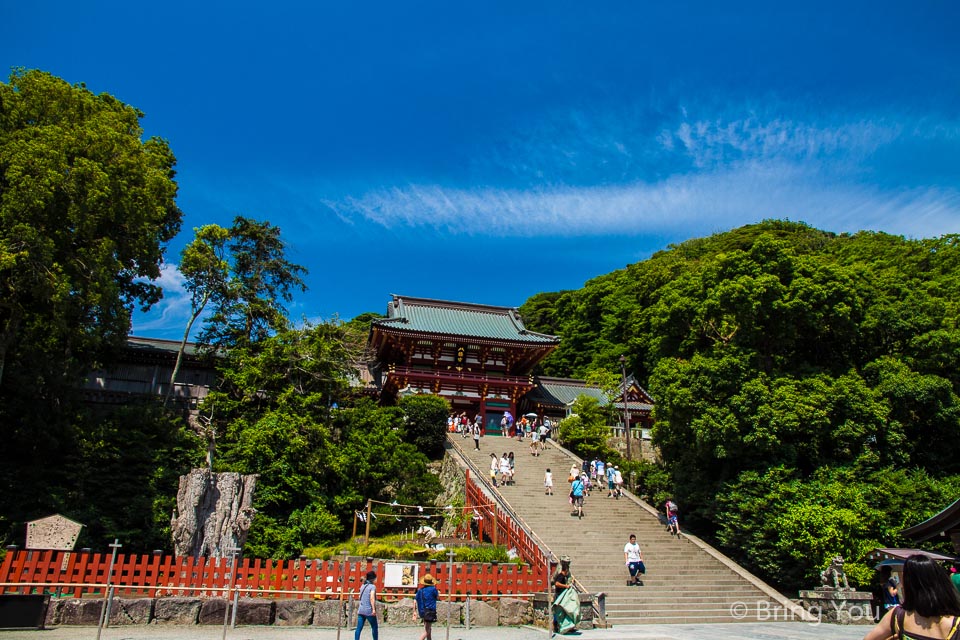 Known as the most famed shrine in Kamakura, Tsuruoka Hachimangu is located right next door to the JR Kamakura station. The shrine is filled with Buddhist pilgrims on the first 3 days of the year to ring in the Lunar New Year. Enclosed by a lush forest all year round, Tsuruoka Hachimangu looms from the abundant greenery with a massive red Torii gate at the front.
Wakamiya-oji Street and Komachi Street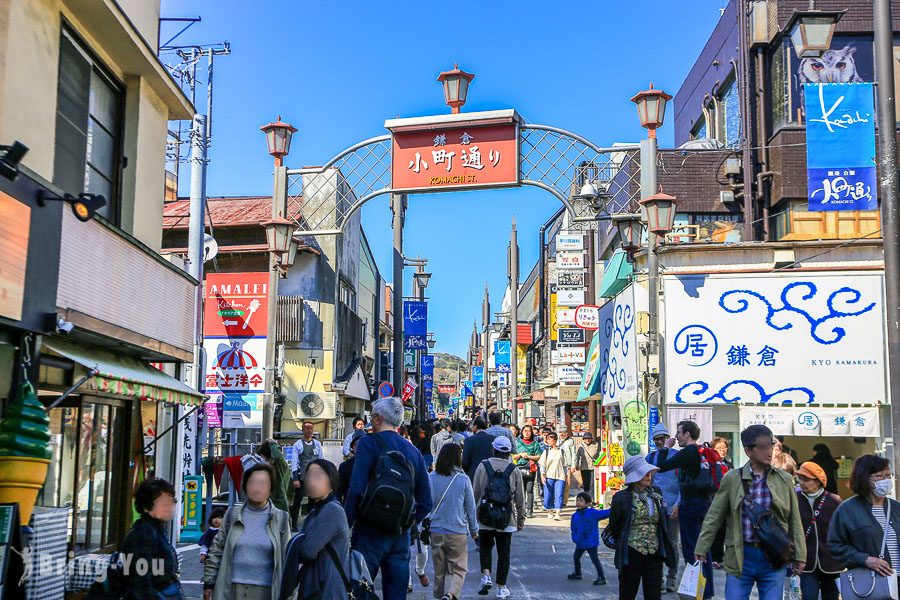 It's time to leave the precious temples behind and blend into the daily life of the local dwellers for a while. There's no better place in Kamakura to unfold the lively city life than the streets of Komachi and Wakamiya-oji!
First off, make your way to the city's main boulevard of Wakamiya-Oji and immerse into the breath of spring along its Sakura tunnel. And once the afternoon sun hits, find yourself a shade at the Tsurugaoka Hachimangu shrine. Thanks to the mesmerizing beauty of the pink petals shading the entire path, Wakamiya-Oji has been designated one of the "100 most beautiful streets in Japan".
Meanwhile, Komachi street parallel to Wakamiya-oji is known as a fashion street in the heart of an ancient city. Wander around Komachi and you'll surely be hypnotized at a mecca of trendy boutiques nestled by many gourmet cuisines.
Kamakura Koko Mae Station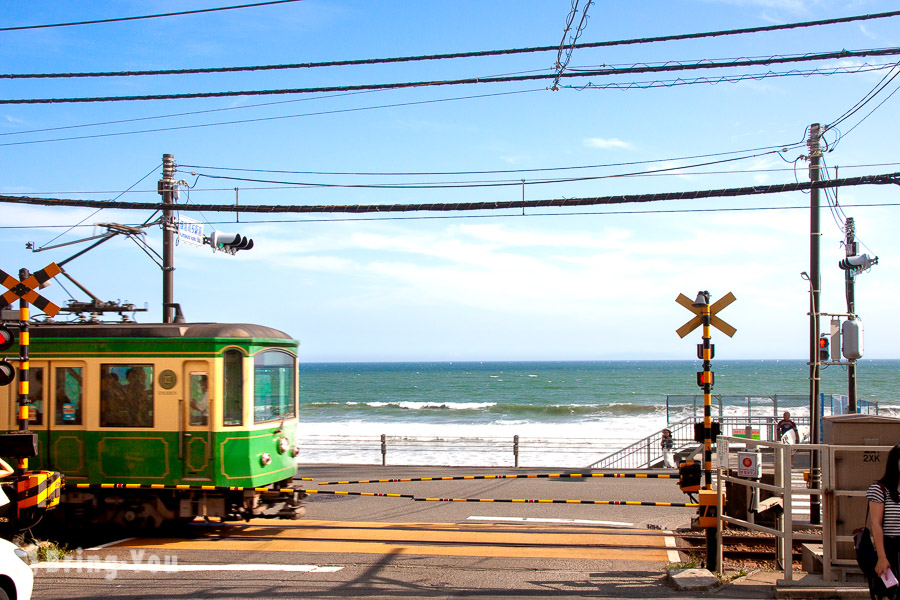 Who says a train station is not worth a visit? More than just a hub of transport, Kamakura Koko Mae Station is taking the world by storm with its famous scene inspired in numerous movies, dramas, comics, and animes. Therefore, don't be surprised if you ever spot some foreigners snapping pictures of every corner around the station. The Kamakura Koko Mae station truly stands the test of time with its wooden structure complementing the vintage ambiance of the good old days. But don't limit yourself to this photo-perfect spot only! Let's go further afield to immerse into the vast blue sea for a panoramic view over Izu Peninsula, Oshima Island, and Miura Peninsula on a bright sunny day!
Enoshima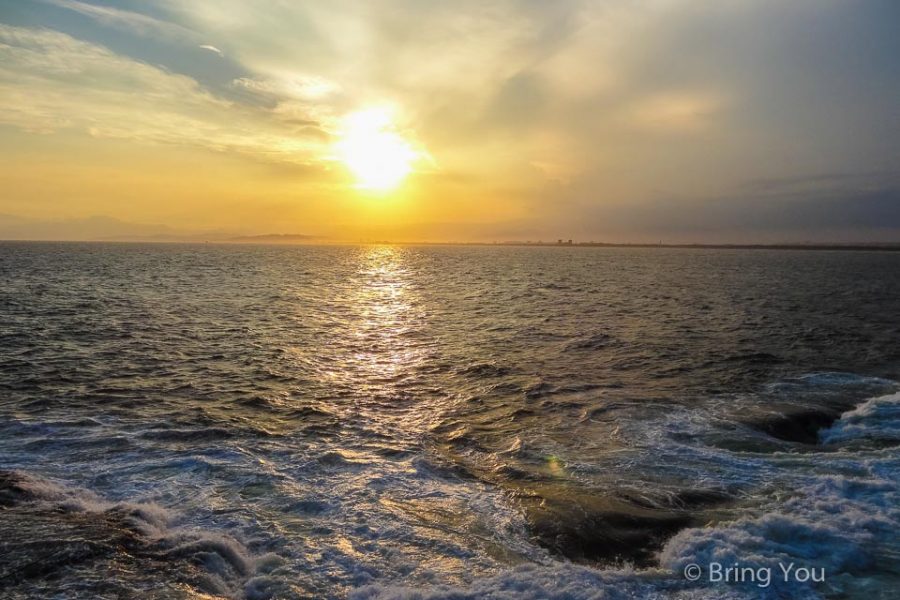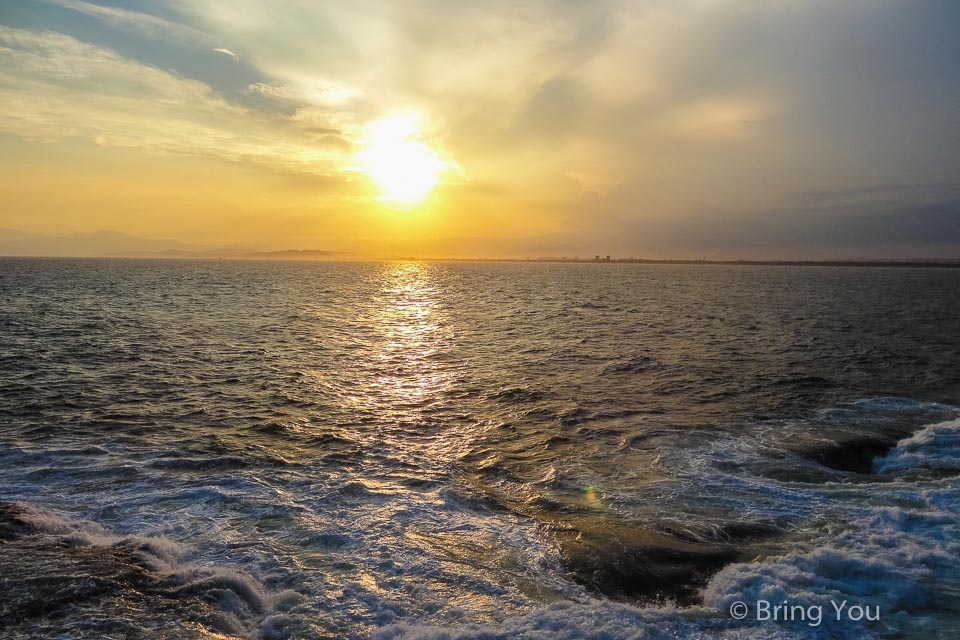 Island hopping is one of the best leisure pursuits for many travelers. And there's no wonder why Enoshima island becomes the spotlight by the seaside town of Kamakura! Located off the coast of Kamakura, Enoshima is a small island dotted by the jaw-dropping observatory, shops, beautiful shrines, multiple restaurants to sate your appetite, and the insightful Enoshima Aquarium. A trip to Enoshima only takes 20 minutes by train from Kamakura.
Kita-Kamakura
Emerging as a quaint and tranquil neighborhood of Kamakura city, Kita-Kamakura is better known for its namesake train station. Operated by the JR East Yokosuka Line and the Shonan-Shinjuku Line, the train station puts on a traditional charm which is reflected through the holy shrines and temples. A short day trip around this serene neighborhood is a perfect getaway from the hustle and bustle with the teeming greenery acting as a noise cancellation.
Shonan Monorail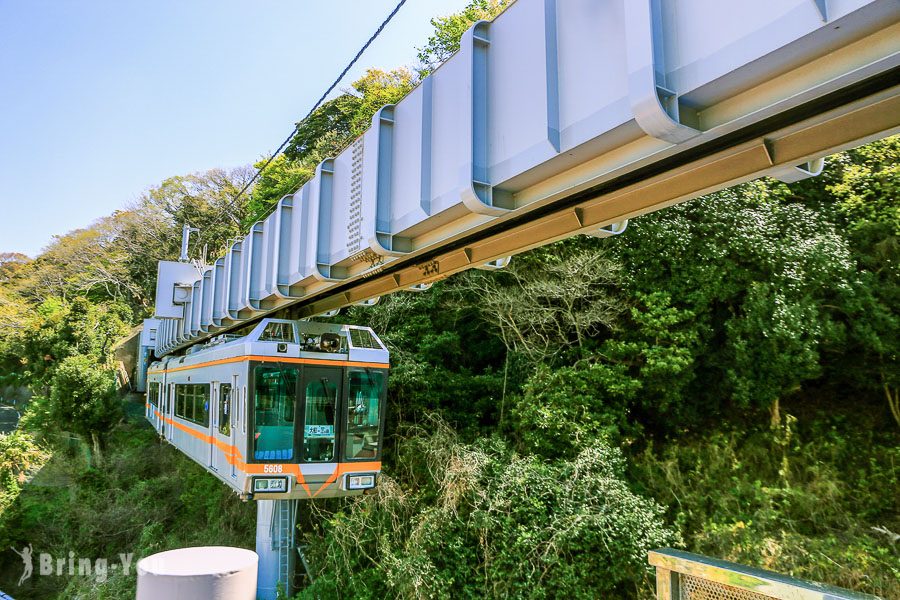 Known as the oldest suspended monorail in Japan, the Shonan Monorail has been going strong since 1970 and is seen as one of the most exciting monorails in the country. The tricky terrain of mountains and valleys forces the rail to wind up and down in sharp curves and turns through the tunnels. For over 4 decades, the Shonan Monorail is still a vital part of the locals' life as it functions as a daily means of transportation from and to Tokyo. If you're seeking an off-the-grid way to explore the vast scenery of Kamakura, why not opt for a ride with Shonan Monorail and have yourself impressed by the diversity of the Kanagawa Prefecture?
Shirasu-don – Kamakura's Proudest Local Cuisine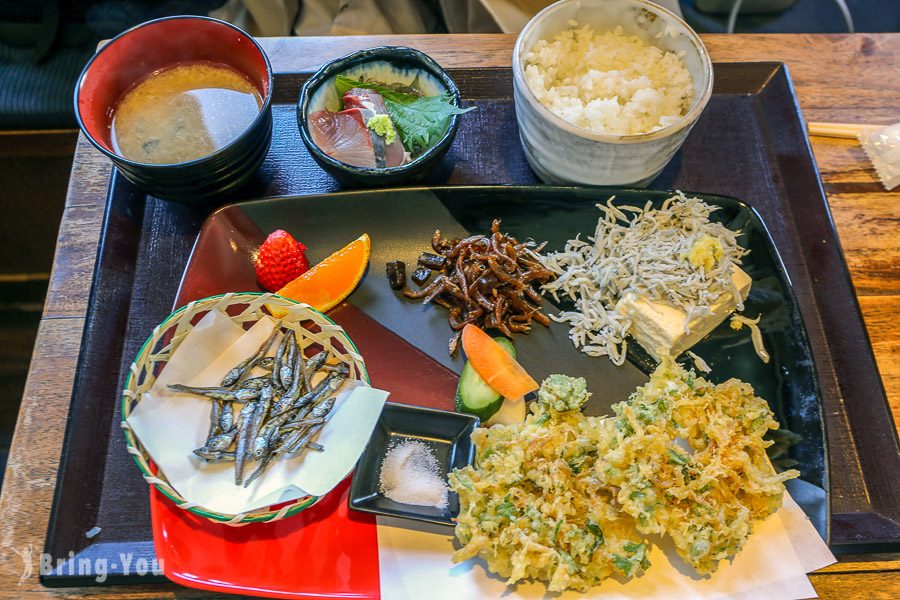 If you think seafood is the only thing Kamakura has to offer, think again! More than just seafood, this coastal town is a haven for big foodies from around the world who crave to indulge in the thriving food scene whenever they go.
Smack dab here in Kamakura, the best cuisine that you should not skip is Shirasu-don. Fluffy and moist, Shirasu is a general name for herring, sand lances, and juvenile sardines.
This bounty of Japan's ocean can be cooked in many different ways. You can either have them boiled or raw with a touch of soy sauce to preserve the pure flavor. Otherwise, get them dried if you're down for something crunchy on the outside with a fluffy, soft texture on the inside. Beyond doubt, shirasu-don is still the pick of the litter amongst all cooking methods. A serving of Shirasu-don comes with a pile of fresh shirasu, which can be either kettle cooked or raw, sitting atop a bed of rice by a small portion of veggies.
What makes shirasu-don a phenomenal culinary delight in Kamakura is the fluffy texture wonderfully blended with the refined flavor of the ocean. As Shirasu-don is a seasonal dish, the best time to enjoy this delight is from April to December. One of the best eateries in town where you can get an authentic serving of Shirasu-don is Shirasuya restaurant (しらすや 腰越漁港前店). The spot is frequently jam-packed over the weekend so it's better to come by during weekdays.
Sample Travel Itinerary for Newcomers to Kamakura
If you're about to set out to Kamakura for the very first time, things can get a little confusing when you're trying to make a seamless itinerary. It's time to levitate your experience and leave the fear behind with this sample itinerary for a day trip to Kamakura!
Let's get the day started by a pleasant photo-walk around Kamakura Koko Mae station! Nothing can beat the morning light as it's a game-changer that plays into your shot. Take a short ride to Tsuruoka Hachimangu shrine to admire the vivid architecture and take advantage of the thriving natural setting for a walk under the trees.
As the sun is at its peak, sample an authentic meal on Wakamiya-Oji street or Komachi street and freshen up before reveling in the best retail therapy of the day! Save Kamakura Daibutsu statue and Hasedera temple for the latter half of the day before hitting Kamakura Koko Mae station for a train ride to Enoshima island. If you think it's a bit of a rush to cover all of these places in a day, then spend a night over Enoshima island before returning to the mainland the next day.
And that's a wrap for what you need to know before traveling to Kamakura! If you're not short on time, don't limit yourself to Tokyo only! Seize a few days for Kamakura and take a break from the chaotic cosmopolitan life!
Related Stories