Lake Kawaguchiko Travel Guide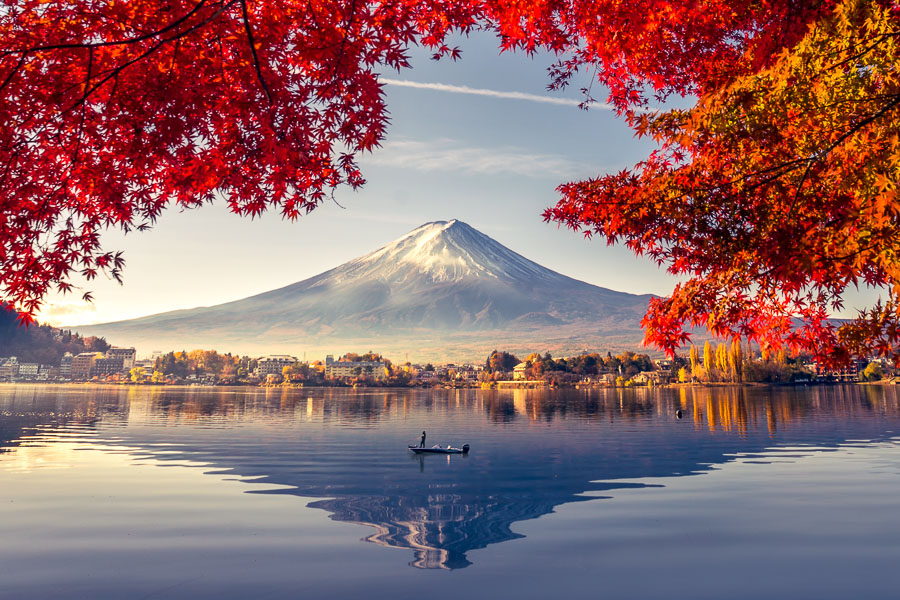 The landmark of Japan Mount Fuji attracts hundreds of thousands of visitors each year to come to Yamanashi. Fuji Five Lake is the region best known for viewing Mount Fuji from a fairly close distance. Among all the five lakes (Lake Kawaguchi, Lake Yamanaka, , Lake Saiko, Lake Motosu, Lake Shoji,) Lake Kawaguchi(Kawaguchiko) is the easiest access, it offers the best view and most attractions to visit, therefore Lake Kawaguchi  is the most popular lake for tourists who love to explore beauty of nature,  culture, arts, dining and much more.  A day trip can be easily arranged, only a 1.5 hour train ride will leave the busy city of Tokyo behind and bring tourists to the hidden Paradise.
How to get to Lake Kawaguchiko from Tokyo
you can take either highway bus or train from Tokyo to Lake Kawaguchiko, below for more detail:
By Fuji Excursion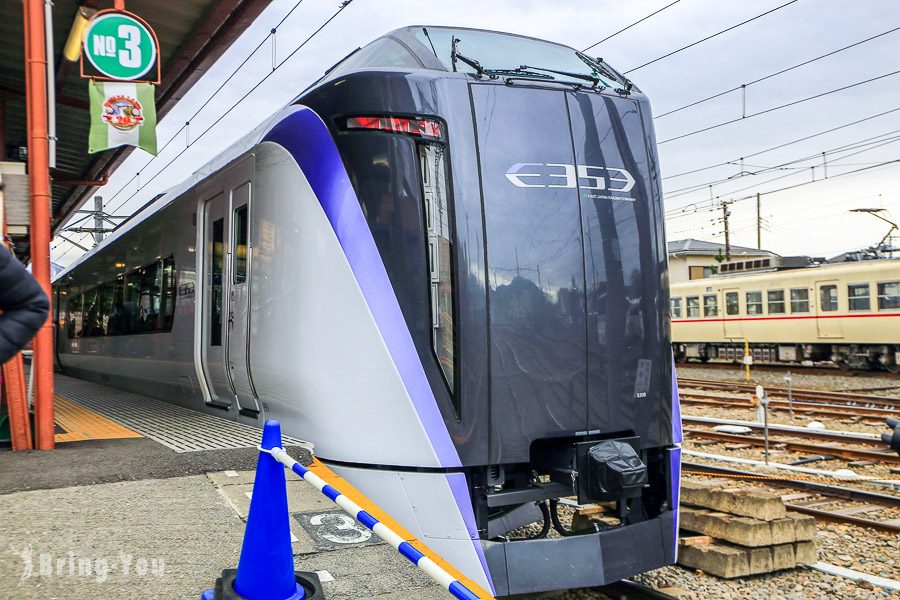 Mount Fuji welcomes hundreds of thousands of visitors to come to Japan from all around the world each year. This mother nature's beautiful wonder had not been an easy place to get to until the new train Fuji Excursion was launched on 16th March 2019, it connects Shinjuku Station (Tokyo) directly to mount Fuji & Lake Kawaguchiko, visitors can arrive in as little as 1 hour 52 minutes without having to worry about traffic jams or carrying luggage back and forth at Otsuki Station. Fuji Excursion also accepts JR Tokyo Wide Pass at no additional charge, it provides hassle -free convenience and efficiency, Fuji Excursion is a second to none choice to get to Lake Kawaguchiko from Tokyo!
By Highway Bus Service
For those who mind less about the traffic jams or are budget conscious, various highway buses might be a better option. There are scheduled departures from Shinjuku Station, Narita & Haneda international airport, Tokyo Station, Shinagawa station, Shibuya Station and Yokohama station. Visitors who depart from Shinjuku Station can arrive at Lake Kawaguchiko in about 2 hours assuming traffic is fairly clear.
By JR Train
Visitors also can take the JR train to Lake kawaguchiko from Shinjuku Station with one transfer in Otsuki station , the travel time on a regular train is about 180 minutes while on the Fuji Limited Express(extra charges may apply) can be less than 120 minutes. However please keep in mind that handling luggage at Otsuki Station might be quite challenging to some travellers.
Ride the Fuji Excursion with a JR TOKYO Wide Pass to save on travel fare
Getting Around in Lake Kawaguchiko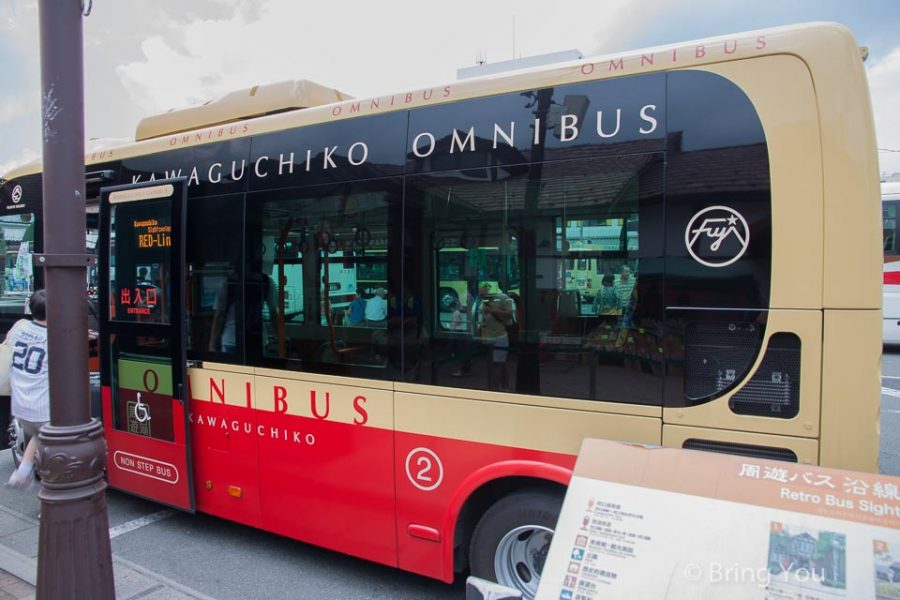 What is the best way for visitors to get around in Lake Kawaguchiko area? The answer is The Sightseeing Bus! There are three different bus lines:
Kawaguchiko Sightseeing Bus (Red Line)

, it makes stops at: Sightseeing boat pier, Fiji Panoramic Ropeway Station, Azagawa Onsen Town , Kukuna, Kawaguchiko Music Forest Museum.

Saiko Sightseeing Bus (Green line)

, main attractions include Yamanashi Gem Museum, Yagisaki Park, Lake Saiko sightseeing spots, Saiko Iyashi-no Sato,

Narusawa/Shojiko/Motosuko Sightseeing Bus Line(Blue line)

, it travels around some major tourist spots such as Kawaguchiko Shopping Center Bell, Fugaku Fuketsu (Wind Cave), Lake Shojiko Entrance, Lake Motosuko, etc.
Sightseeing Buses depart on limited schedules only, it is suggested that visitors keep the bus schedule timetable handy to minimize the potential waiting time.
Major Sightseeing Stops for Lake Kawaguchiko
A day trip is usually a good plan for visiting Lake Kawaguchico, do not miss the Museums unless the trip is exclusively planned for outdoor adventure. The following attractions are recommended to be on visitors' to-do list if their time permits,
Kawaguchiko Music Forest Museum (open every day except Thursdays)

: This one of kind musical museum is an attraction no one wants to miss. 1.5 to 2 hours should be good enough to allow visitors to stroll through the big collection of world class music boxes and the breathtaking beautiful garden.

Sakasa Fuji (Terrace of Wind KUKUNA)

: The magical reflection of Mount Fuji on the lake is also a visitors' must-see attraction, please visit on a clear day when there are no clouds and winds for best viewing of the mind-blowing picturesque master piece of nature.

Tenjoyama Park

: The easiest access to the park is by taking the ropeway, it provides a panoramic view of Fuji-Q Highland and Mount Fuji. The best season to visit is in Autumn when the rich color of maple leaves can brighten up the beauty of Mount Fuji.

Oishi Park

: This is where visitors can get the best view of Mount Fuji especially during Summer time between June and July when the Lavender is in full bloom.
Lake Kawaguchiko Travel Itineraries
There are many different itineraries for touring around Lake Kawaguchiko area, a one- day trip may sound a bit tight but it is very practical for travellers who are on a short five day vacation and still want to make the most out of their trip. A Two-Day itinerary will allow travellers to visit almost all the major attractions including the beautiful Sakasa Fuji in the morning Sun. A three-day itinerary is more relaxing and most likely to be weather promising for the Sakasa Fuji.
Below are suggested travel itineraries in Lake Kawaguchiko
One-Day Trip:
Morning

: Visit Fuji-Q Highland

Afternoon

: Kawaguchiko Station → Visit Music Forest Museum →Visit Oishi Park
Two-Day Trip
Day 1

: Kawaguchiko Station →Tour through the Mount Fuji Panoramic Ropeway →Visit Music Forest Museum →Experience Hot Spring Bath in Hotel

Day 2

: Go Biking at Oishi Park → Lake Kawaguchiko South Shore →Go shopping for souvenir and Japanese snack at Fuji Oishi Hana Terrace, view Mount Fuji →Visit Saiko Healing Village
Where to Stay in Lake Kawaguchi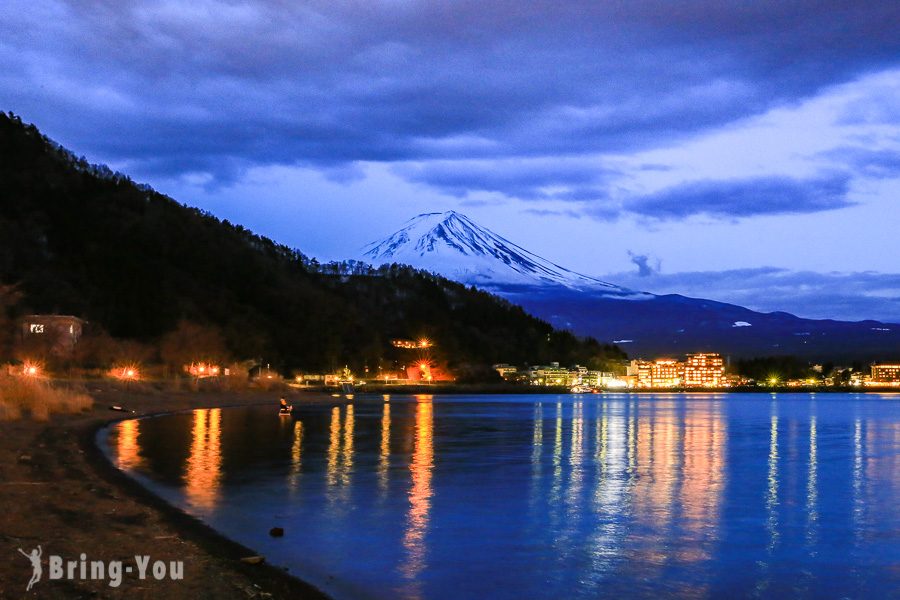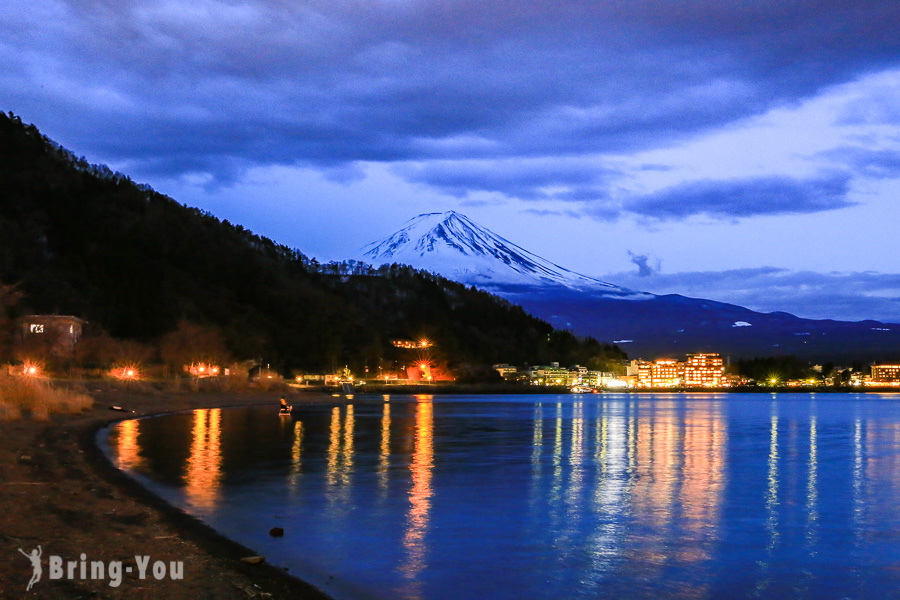 The trip to Japan is not complete without viewing the majestic Sakasa Fuji, the only way to be able to do it is to stay overnight in Lake Kawaguchiko. There are many hotels in the area but only a few are affordable and lie in good location for best viewing the Mount Fuji Reflection, Kaze No Terrace Kukuna Hotel, Hotel New Century Fujikawaguchiko are among the popular choices we recommend.
Check Out The Best Hotel Deals in Lake Kawaguchi
Kaze No Terrace Kukuna Hotel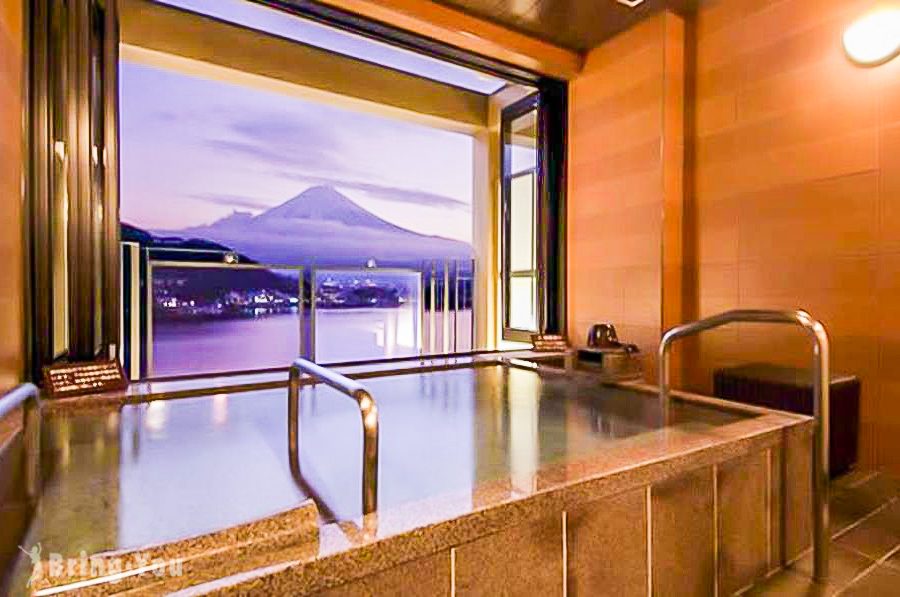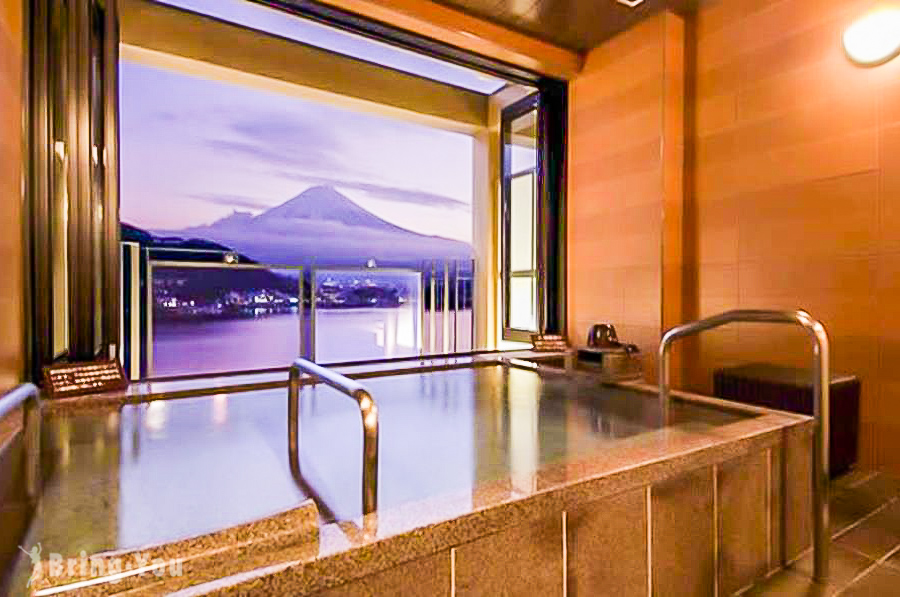 Location

: This hotel is located right by the Lake Kawaguchiko with easy access to the Music Forest Museum and Kawaguchiko Tenjozan Park.

Amenities and Services

:The hotel offers hot spring and open air baths with panoramic view of the lake and Mount Fuji, guests can enjoy a relaxing soak in the "sky" and rest their mind peacefully with comfort. The hotel offers complementary shuttle service to /from Kawaguchiko Station.

Guest rooms

: All guest rooms have balconies. Floor to ceiling windows and open air baths provide unobstructed spectacular view of Lake Kawaguchiko, Saiko Lake and Mount Fuji.
Find Cheap Deals of Kaze No Terrace Kukuna Hotel
Things to do in Lake Kawaguchiko
We have handpicked a few top rated must-see attractions to recommend:
Best Sakasa Fuji Photo spot
The most famous Sakasa Fuji is a magic that visitors often have to roll the dices to play, it's not unusual to miss twice in a row because of unpredictable weather. The best place to take great pictures is風のテラスKUKUNA hotel which offers perfect panoramic view.
Oishi Park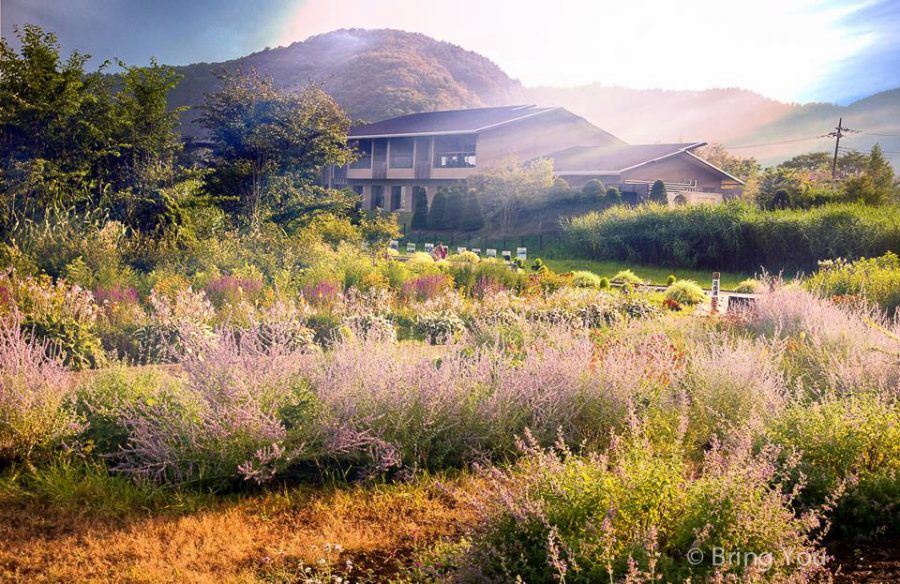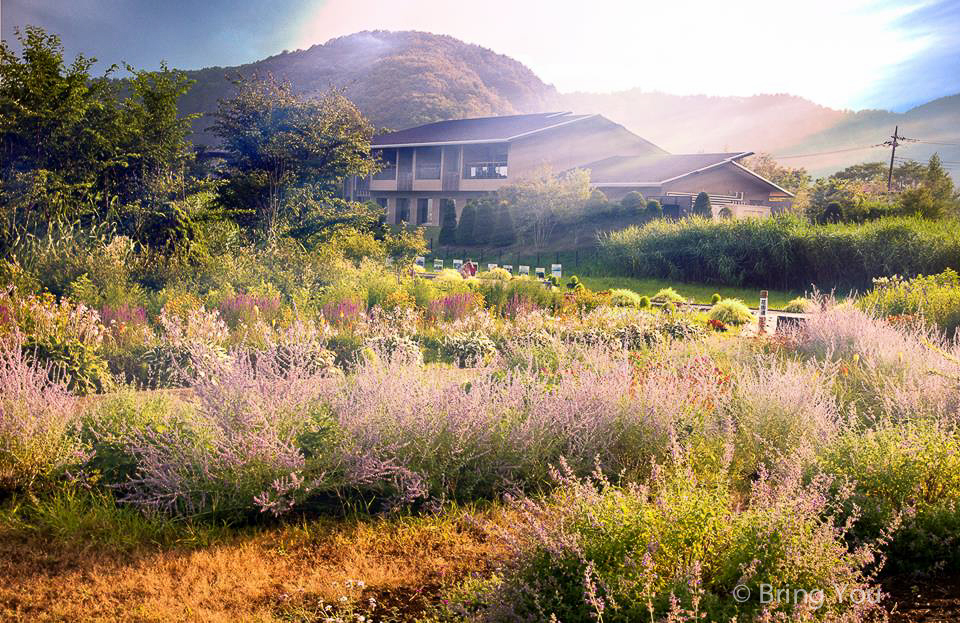 Kawaguchiko Natural Living Center on the sightseeing Red Line is definitely one of the best photo spots. Oishi Park boasts yearlong blooming of various beautiful flowers, and a romantic place for shooting Mount Fuji and Its Flower fields. Tulip, shibazakura and Rape flower all bloom in April, while Lavender is in full bloom from mid of June through July, and Kochia turns vivid red in the Autumn.
Kawaguchiko Music Forest Museum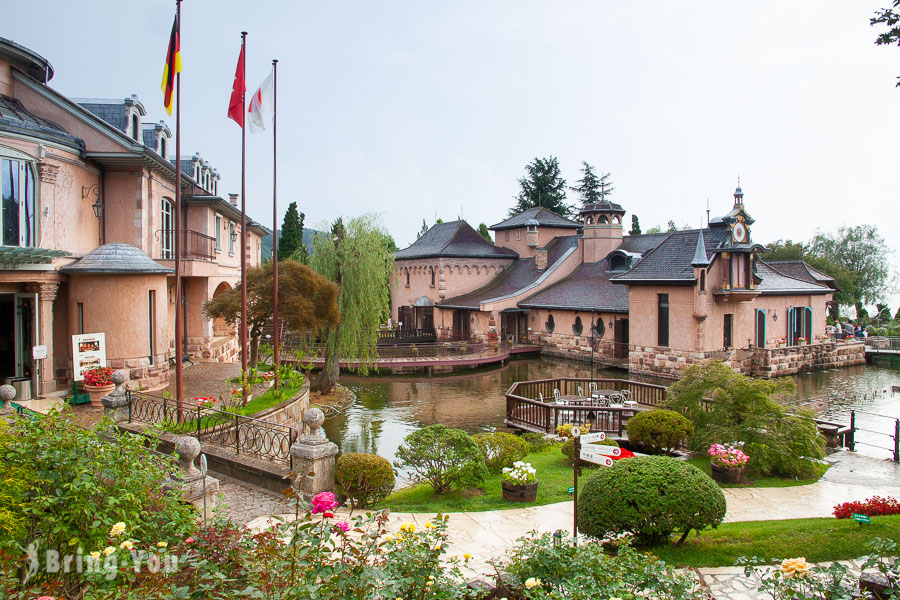 This is home of the Grand automatic musical instruments and live performances. This is where the West meets the East. The European style design blends perfectly into Japanese stunning scenic landmark, the Western-inspired theme cottages and garden embody a romantic story-telling atmosphere, a magical Alpine town is brought to life right in front of visitors' eyes from far across the Ocean. Water flows under the bridge in harmony to the sound of live music, telling a fascinating never-ending classic fairy tale.
The museum displays a big collection of world class antique music boxes and automatic musical instruments, it also demonstrates the world's largest "dance Organ" performance.
Fuji Panoramic Ropeway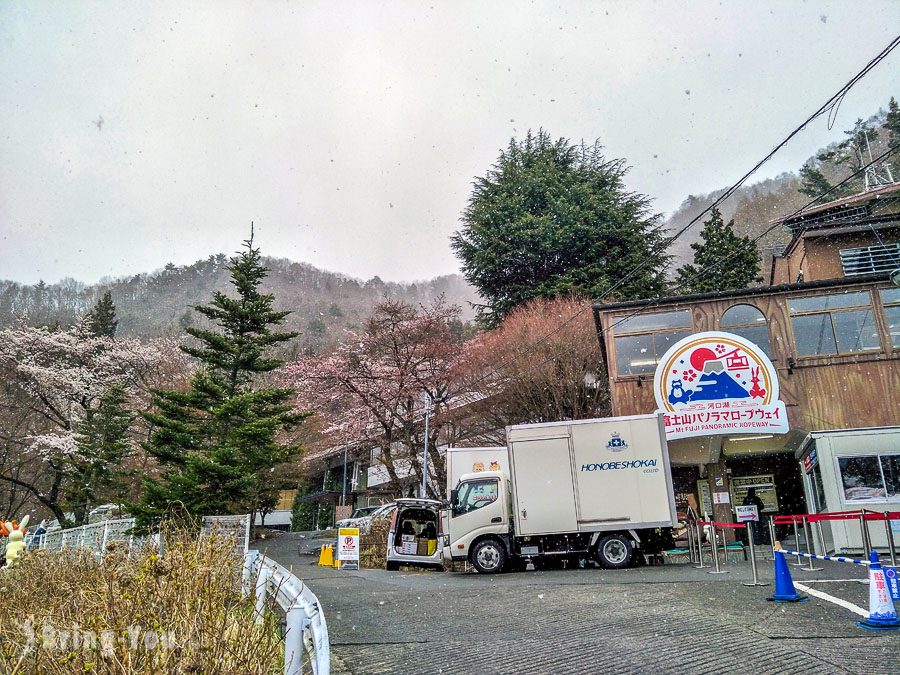 It only takes 3 minutes ropeway ride to reach the Tenjozan Park observatory, where visitors can enjoy the 180 degree panoramic view of Mount Fuji and Lake Kawaguchiko townscape. The ropeway also ties to a Japanese famous folktale [Kachi-Kachi-Yama]. Travellers will find many Rabbit and racoon-themed attractions along their way up the ropeway.
Fuji-Q Highland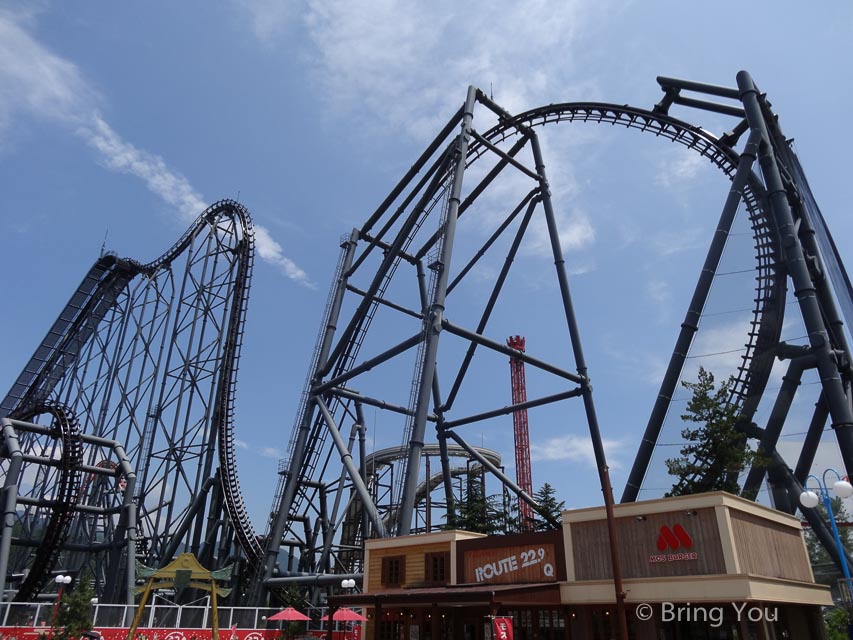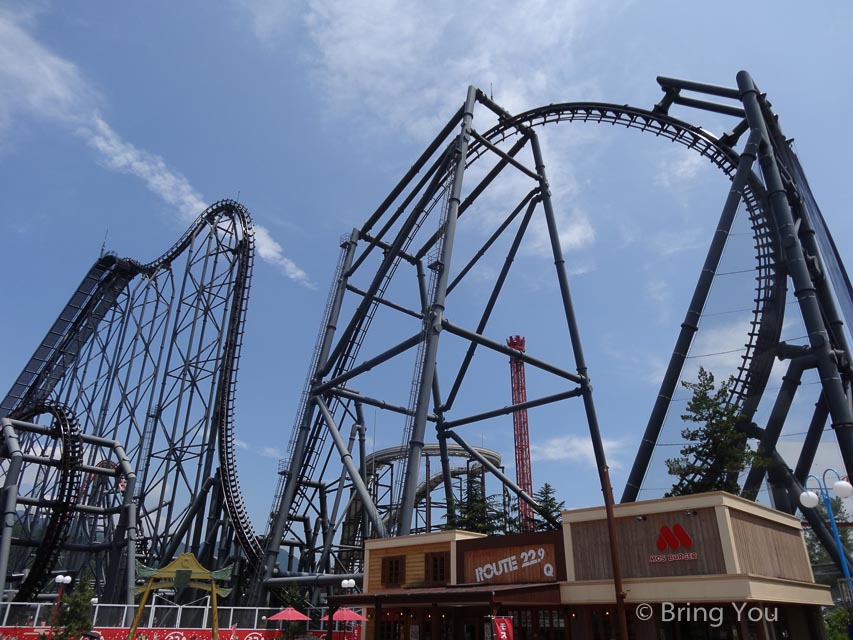 Fuji-Q Highland theme park is one of the most popular amusement parks in Japan that draws young crowd. It is best known for the thrilling rides and the Guinness World record breaking roller coasters. Fujiyama and Eejanaika rank as the best coasters in the world, they hold the world's tallest, fastest and steepest coaster records.
A few large-scale maze and haunted houses are located in the park as well as a Gaspard and Lisa Themed town which is an attraction for children based on the French Gaspard and Lisa book. All attraction zones have easy access to restaurants and shops.
Local Yamanashi Cuisine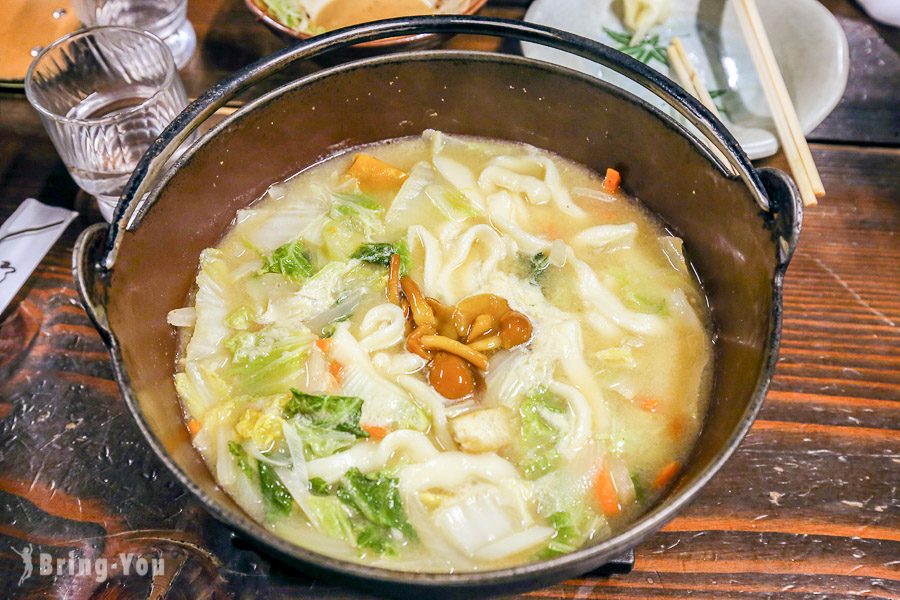 One of the best ways to explore Japanese culture is to experience the delicious local cuisine. Hoto noodle is one of highly recommended regional foods from Yamanashi. The best place to try Hoto is the well-known restaurant Fudo Chaya located right across the street from the Kawaguchiko Station. This local favorite will provide the unforgettable taste of local cuisine to travellers who either are vegetarians or are food culture explorers.
Related Stories