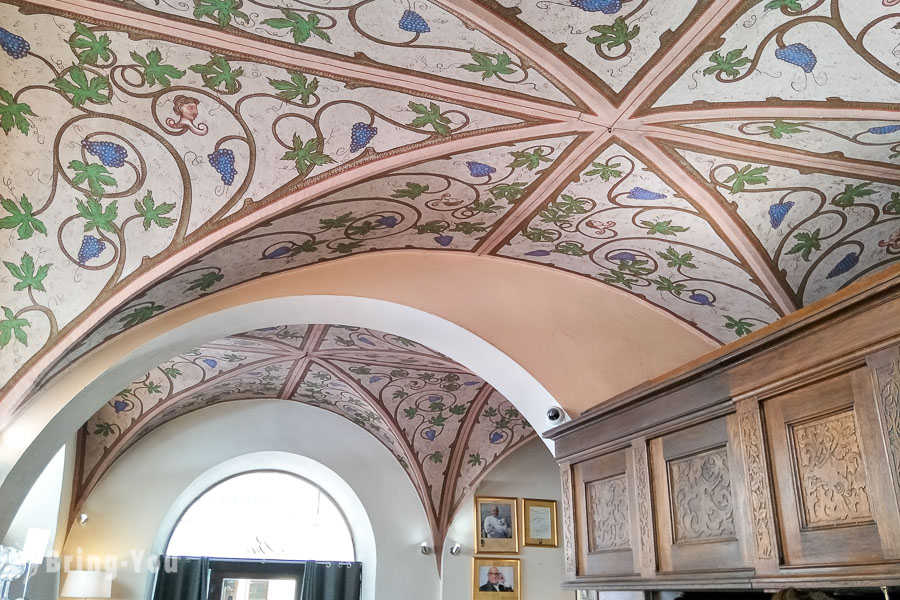 Going strong since the 16th century, Maison Kammerzell is one of the most visited restaurants near the iconic Strasbourg Cathedral. Built on the skeleton of a Renaissance building, the restaurant once served as a leather house before being converted into a dining hole in the 20th century.
The top of the building is dedicated to guests as a small accommodation tucked behind an ancient spiral staircase.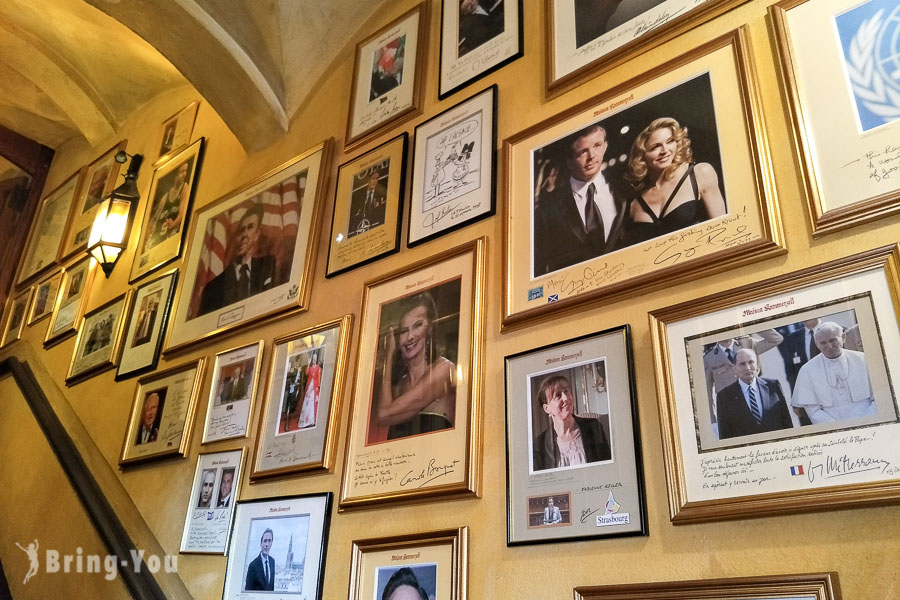 With the low vaulted ceilings splashed with allegorical murals and various wooden furniture stocking up the dining space, Maison Kammerzell promises to be one of the coolest restaurants during your vacation in northeastern France.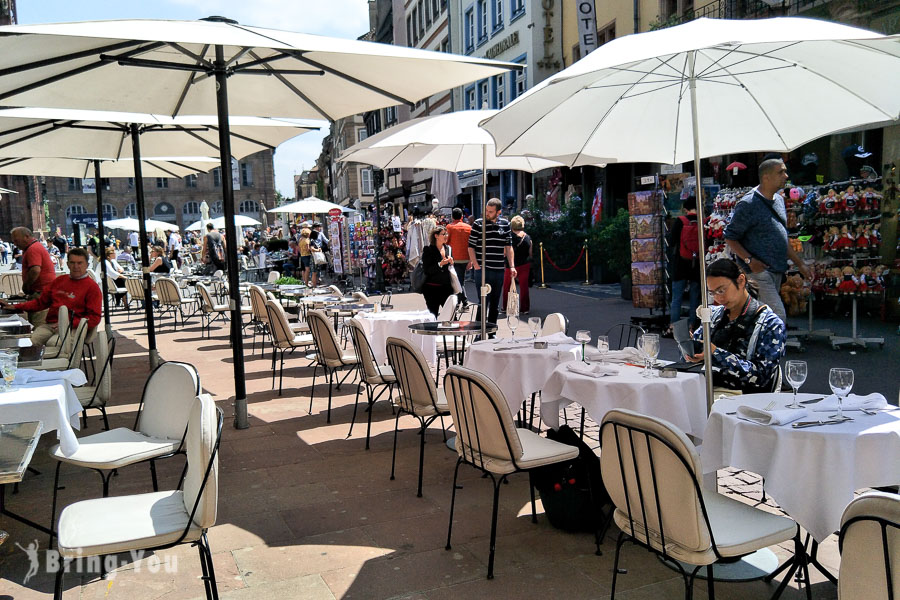 3 Best Dishes to Order at Maison Kammerzell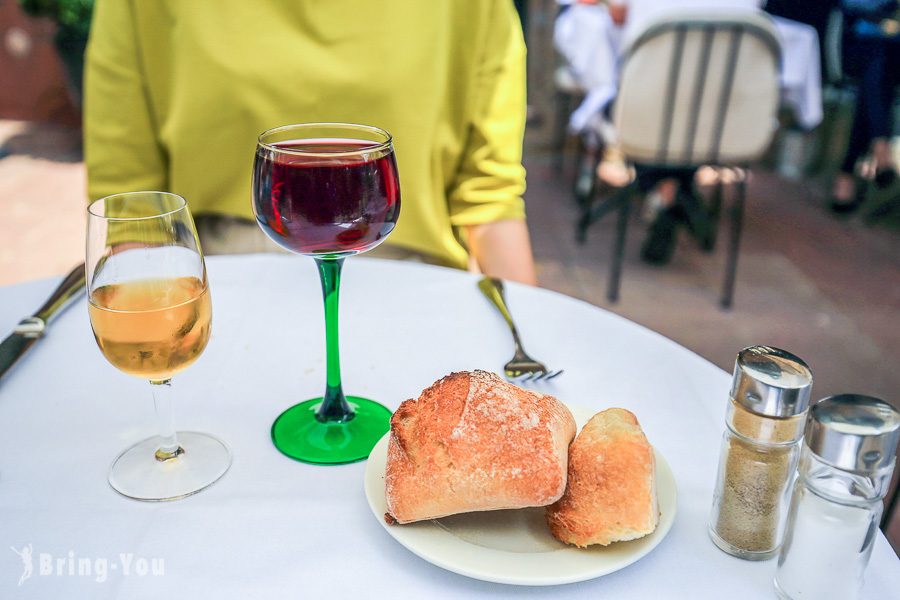 Starter – Local Riesling White Wine With Traditional Pastry
If you visit the restaurant during summer, the outdoor seating is a great choice even though the space is crammed with diners sometimes.
If you're a wine fanatic, I'm sure you've heard of Alsatian wine with a strong Germanic influence before. This is a hidden treasure of France known for its aromatic, floral, and smoky mineral notes. The main grape variety used in the making of Alsatian wine is Riesling. If this is the first time you're there, let the waiter help you take the right pick.
The waiter also recommended some artisan pastry as finger food while I was waiting for the main course to be ready. The bread texture is extremely firm compared to other staples like baguettes or croissants. It's a little similar to British scones without the buttery smell.
Main Course 1 – Fricassée de Poulet façon Coq au Riesling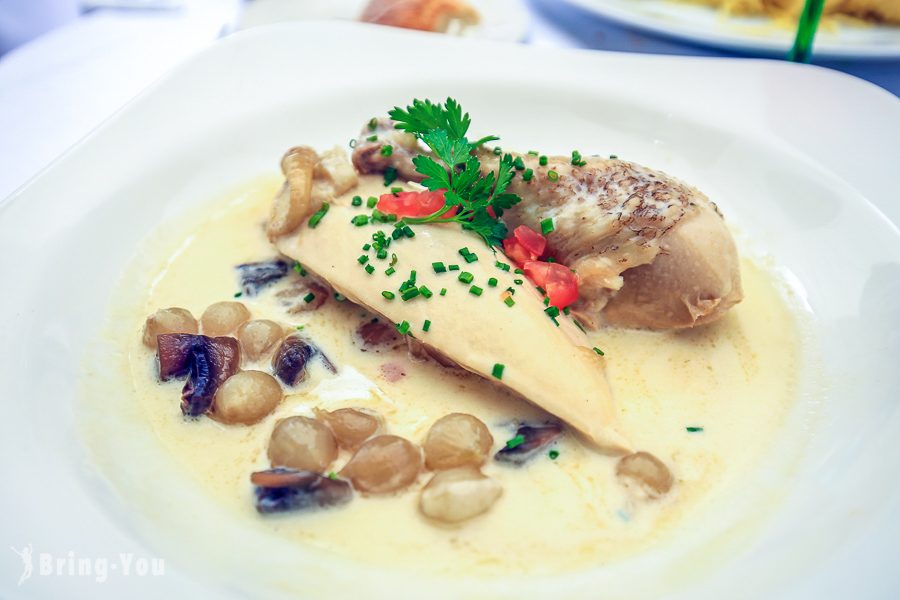 Hearty and rich, this traditional European cuisine is just beautifully cooked to perfection in a generous portion. Pairing it with the local Alsatian wine I've got from the beginning and I had some of the best things to wash down at the end of the night before another main course came in.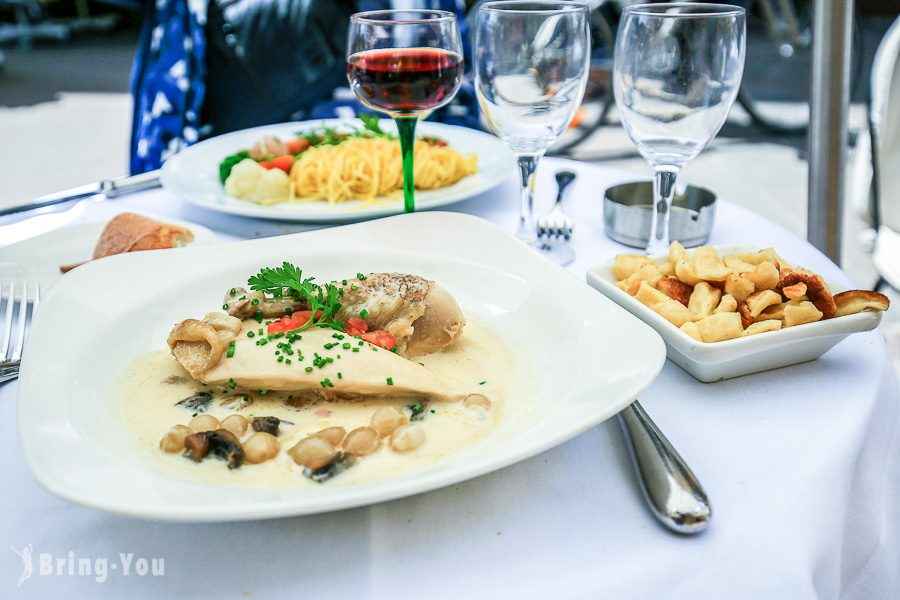 Main Course 2 – Pan-fried Tuna fish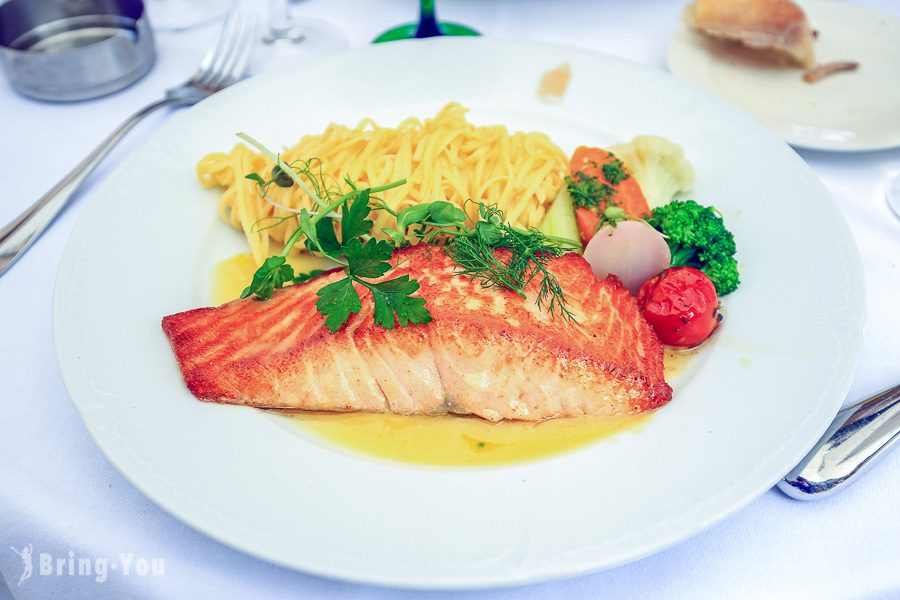 I went for the pan-seared tuna fish to wrap up the main course instead of steak which was a bit heavy on my stomach that night. The tender filet is perfectly seasoned before the Alsatian sauce flushes in.
Conclusion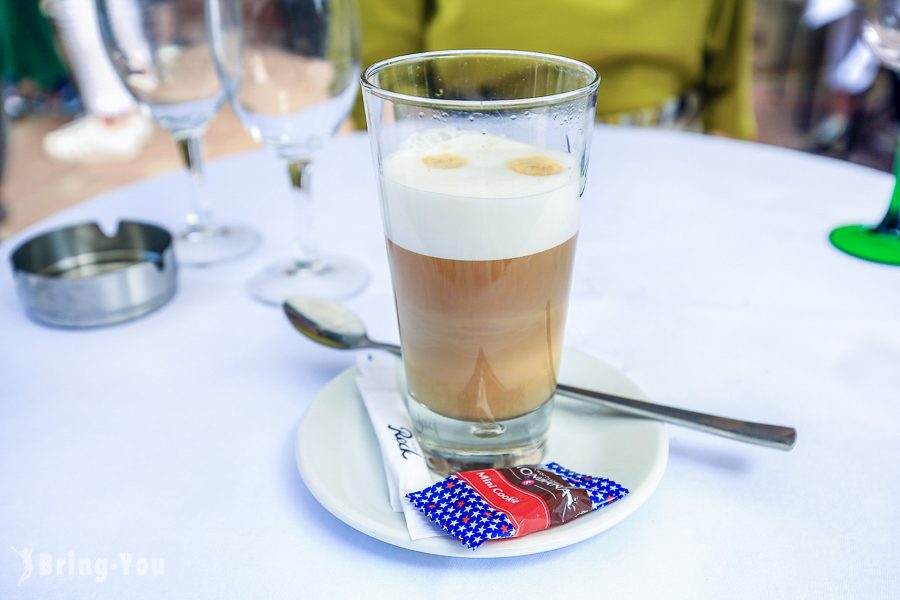 Keep in mind that the ground floor is more on the 'mass tourism' side and that's why the tourist menu is pretty limited. If you're looking for an authentic chef's selective cuisine, consider making a reservation to dine at one of the formal dining rooms.
I highly recommend this restaurant to anyone visiting Strasbourg for the very first time. It would make a memorable date night or a cozy bonding with your loved ones.