Mariage Frères, one of the most exquisite and notorious tea houses in Paris, was founded in 1854 originally as a tea importer. Until now, the brand has been passed down for four generations of Mariage tea merchants who introduce the finest, enriched flavors and spices of Asian loose-leaf tea to high-end hotels and its partnered tea stores all over Paris.
Today, the family's tea salon occupies an ample and well-ventilated corner at 30 Rue du Bourg Tibourg in the capital city of France. This well-received tea house first appeared in 1983 right at the exact same spot where Henri Mariage had his offices over 150 years ago.
Let's take a look at this comprehensive review of my dining experience at Mariage Frères to discover the best teas to try, recommended eats, and meticulous souvenirs to bring home for your loved ones.
Mariage Frères At A Glance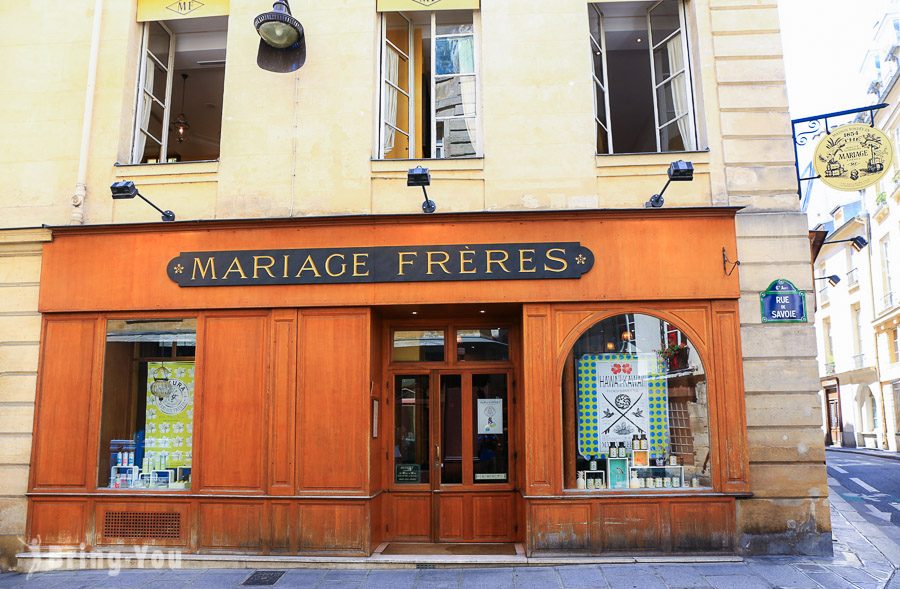 The entire space is steeped in retro French colonial architecture with sunny yellow going forward as the primary shade of the house.
The tea lounge is located on the 2nd floor of the building where they serve tea and à la carte dining. The menu is written in both English and French with a classic black-and-white design.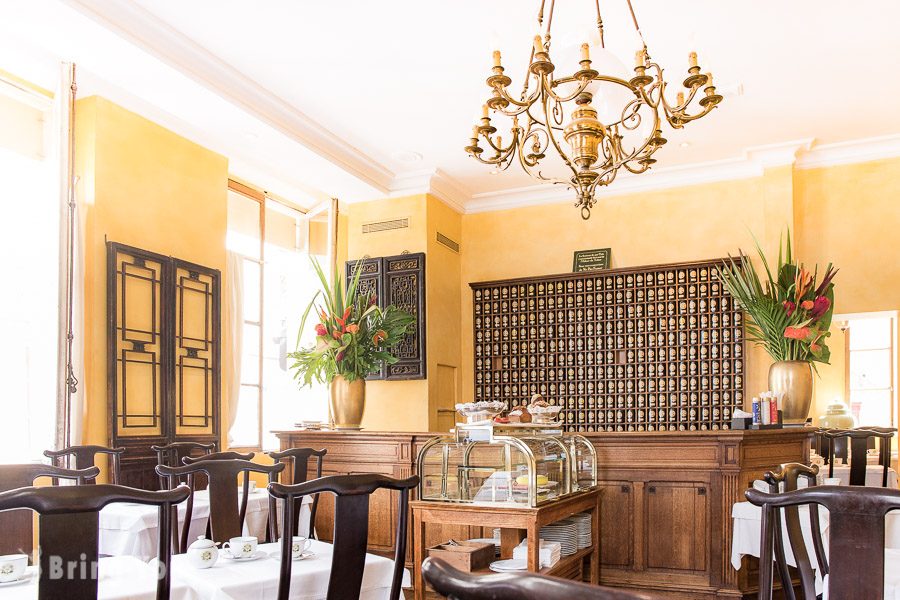 Mariage Frères Best Orders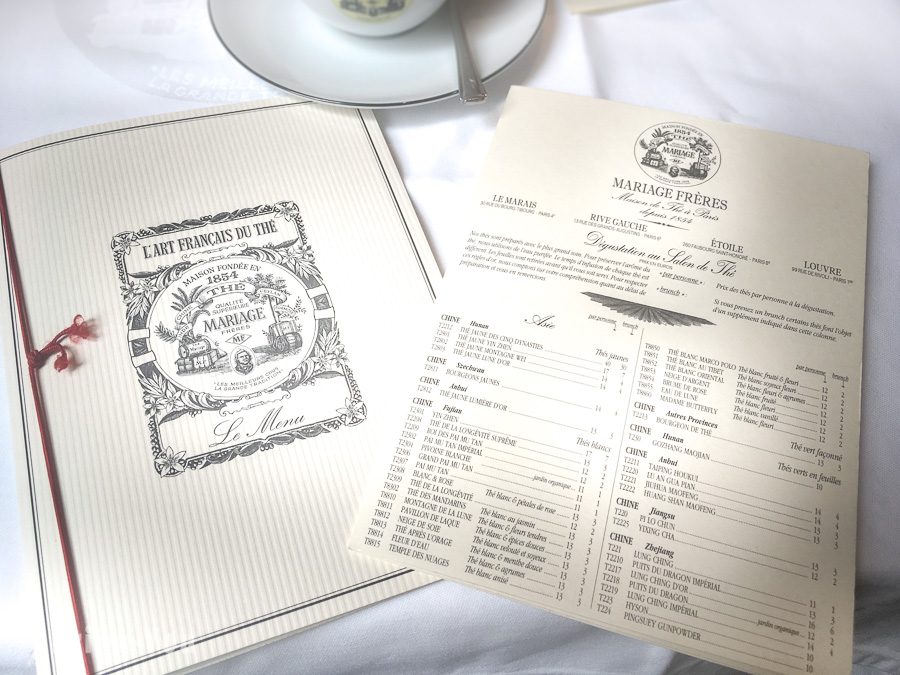 Snob Salad And Matcha Toast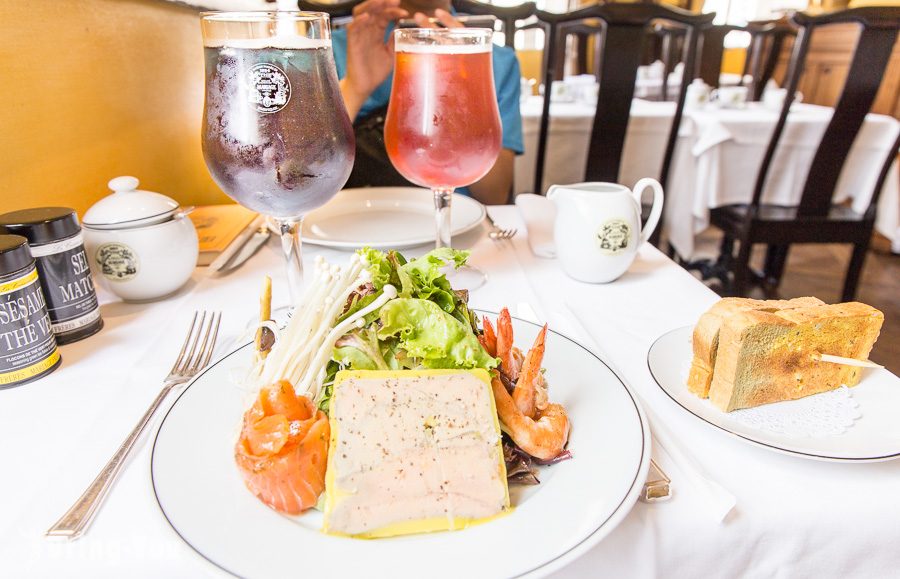 I ordered a serving of French cereal toast as part of the Snob Salad as the main course. This is one of the top recommendations on the list of the restaurant's Iconic Gourmet dishes. A huge serving comes with a bed of poivrade artichoke, bulghur seasoned with marco polo tea vineigrette, raisins, and cranberries topped with duck foie gras, marinated salmon tartare, and shrimp.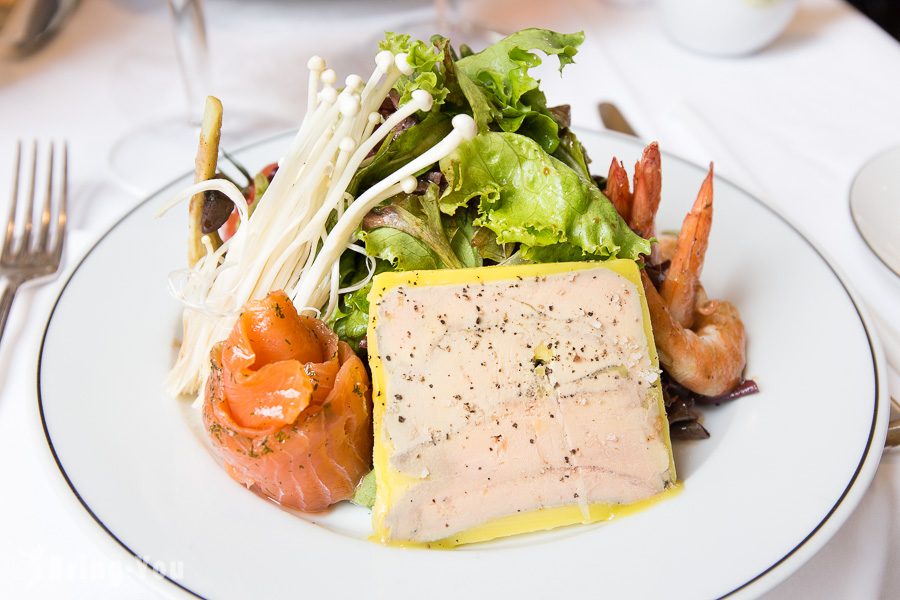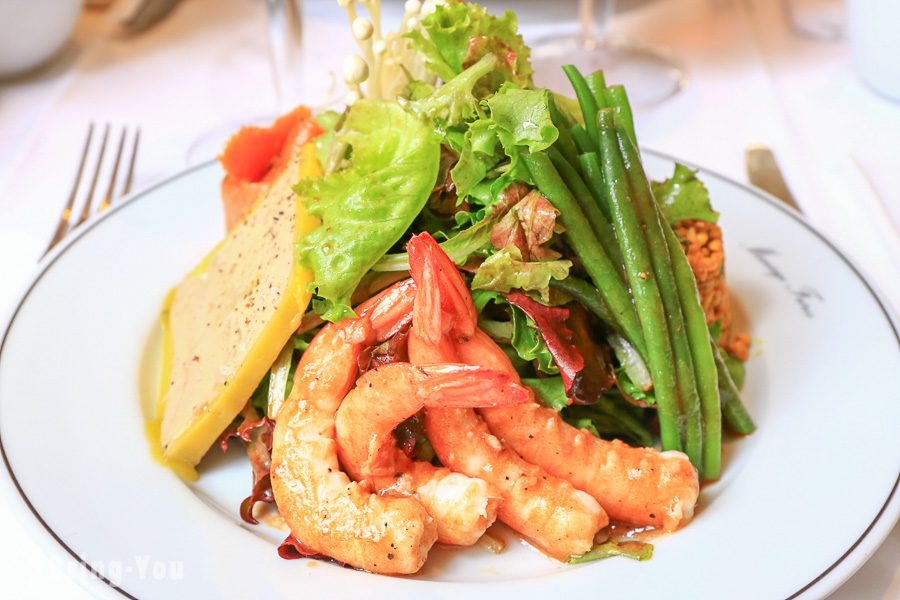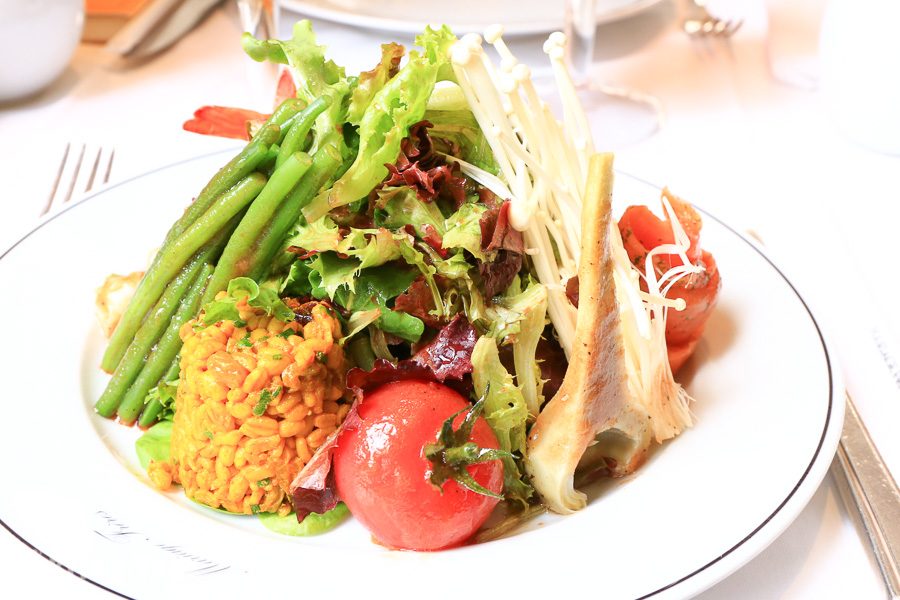 The side French toast is taken up a notch with matcha powder sprinkled on top to give the salad a full-rounded depth.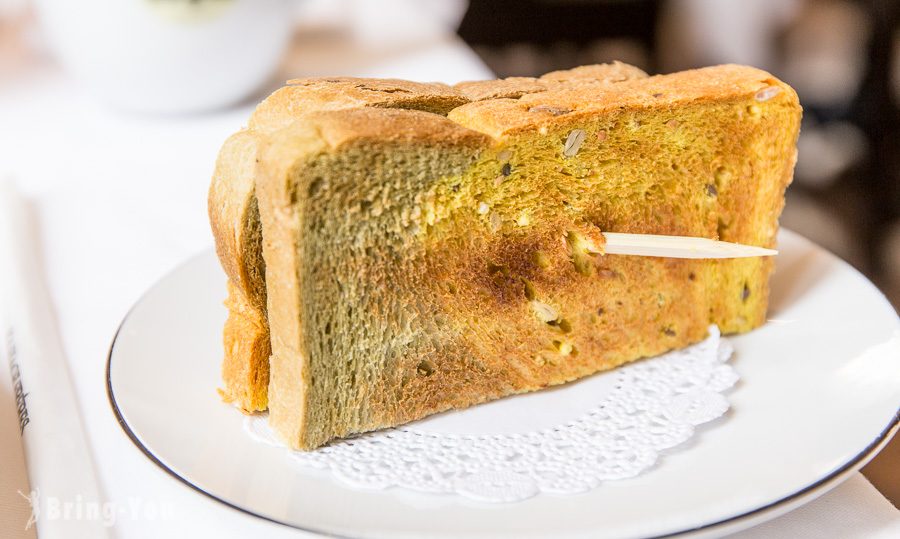 Hawaii : Kawaii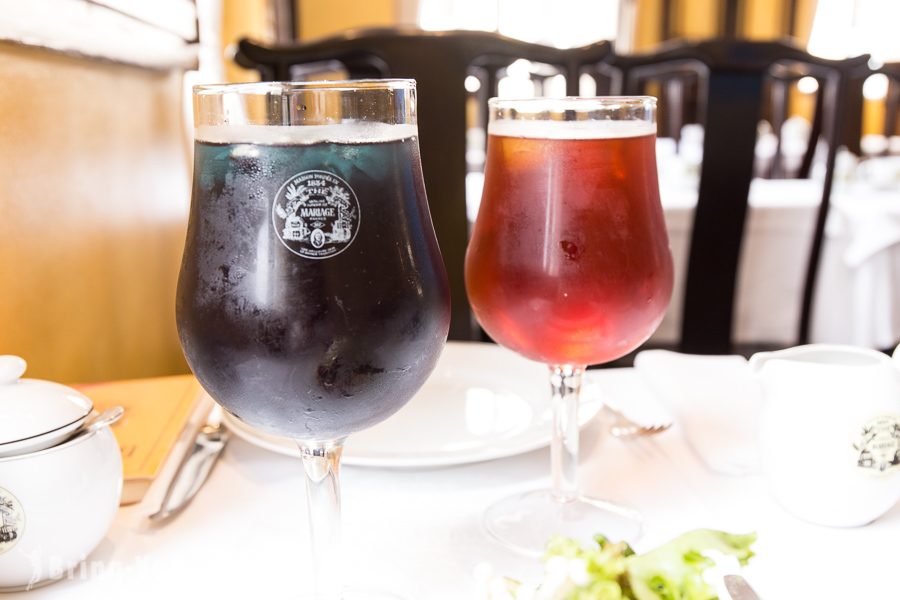 There's nothing that brings more joy than an iced refreshment on a hot summer day. This time, I got 2 glasses to pair with the food. One is Hawaiian green tea and the other one is red rooibos tea.
This tea promotes a rich fruity note with a beautiful blend of hibiscus flowers, scents of pineapple, and red fruits.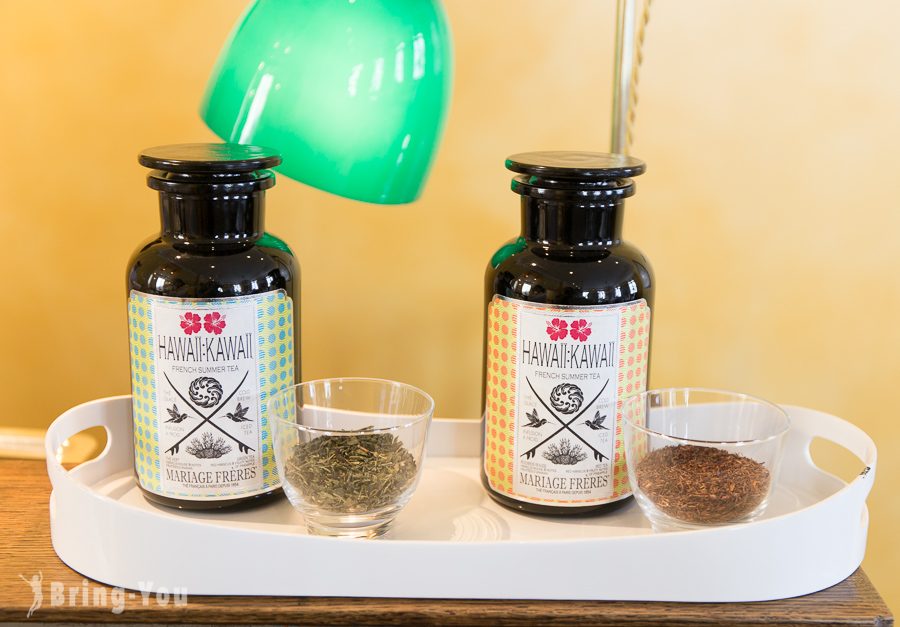 Other than that, Mariage Frères is also chock full of over 600 tea varieties brought to you from more than 36 countries across continents. Here are some of the best selections you can't miss out on.
Marco Polo
Mariage Frères's classic scented tea is caffeine-free and steeped in diligent Chinese and Tibetan fruits and flowers. This tea is a perfect pick-me-up drink after a meal with a mysterious flare lingering at the end.
Vert Provence
Here comes a classic green tea infused with lavender, rosemary, and other signature floral varieties from Provence. This tea has a relaxing feel to it.
Wedding Imperial
This is a glamorous composition that marries the malty power of golden Assam tea and the fancy sweetness of chocolate and caramel.
Mariage Frères Drinkware Store
Before leaving the salon, don't forget to check out Mariage Frères' exquisite on the 1st floor. It's chock full of exceptionally made teapots and cups, gift sets, scented loose-leaf teas, finest harvest selections, tea perfumes, and many more.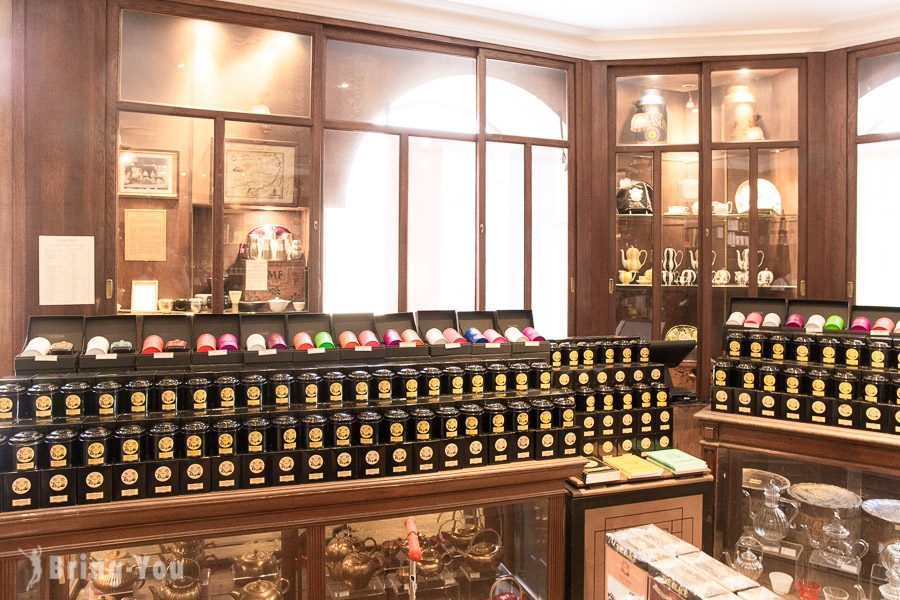 Each of them is carefully wrapped in cans and bags of various sizes. Tea bags are priced the same as tea canisters but they add 550 grams more to the bags. If you plan to bring tea on the go during your long-haul trip, canisters are better choices as they have less exposure to the air, which ends up retaining the initial aroma at its best.
Mariage Frères has plenty of branches in Paris but make sure to stop by this tea salon in the 4th arrondissement so you can take a seat and unwind.