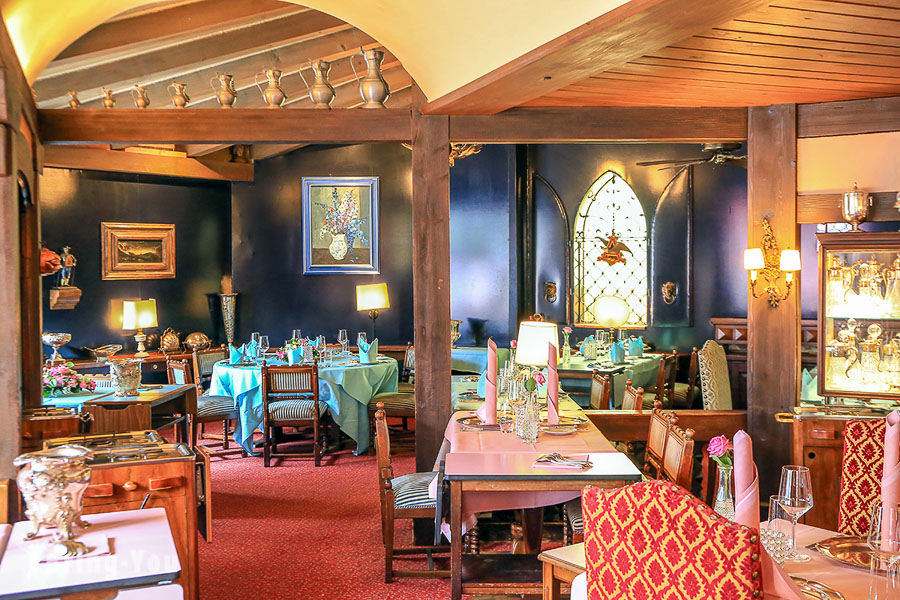 The Old Swiss House, built in 1859, is located near the Lion Monument, just steps away from the city core. The best thing I love most about Old Swiss House is the cozy, inviting ambiance steeped in a touch of old-world glamor. Take a seat, lean back, and enjoy some of the best hearty carbs, schnitzels, and Swiss chocolate mousse you've ever had. Take a look at my brief review before making your reservation.
The Dining Space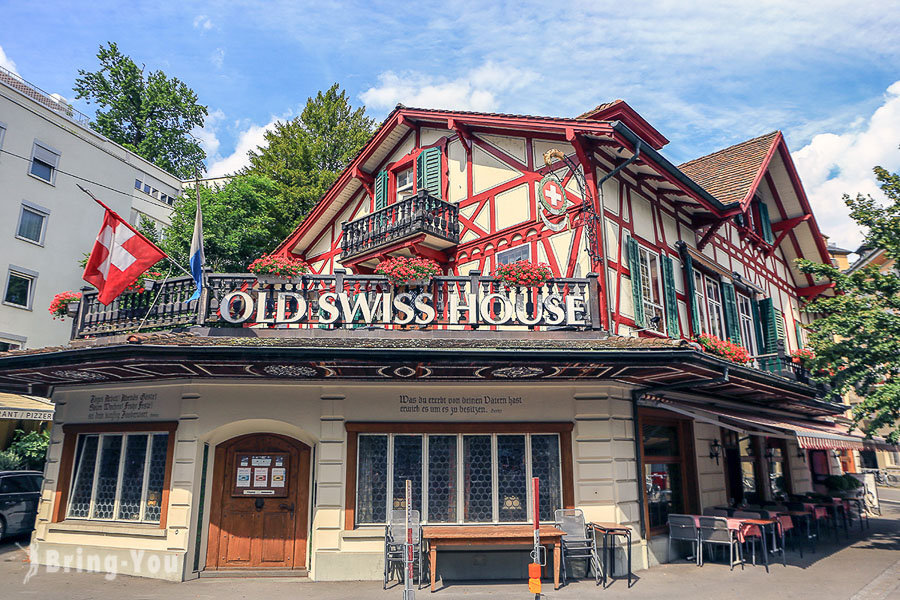 Before 1967, the second floor of the building served as the private living quarter of the Buholzer family before they renovated it into traditional banqueting rooms for private parties and family gatherings.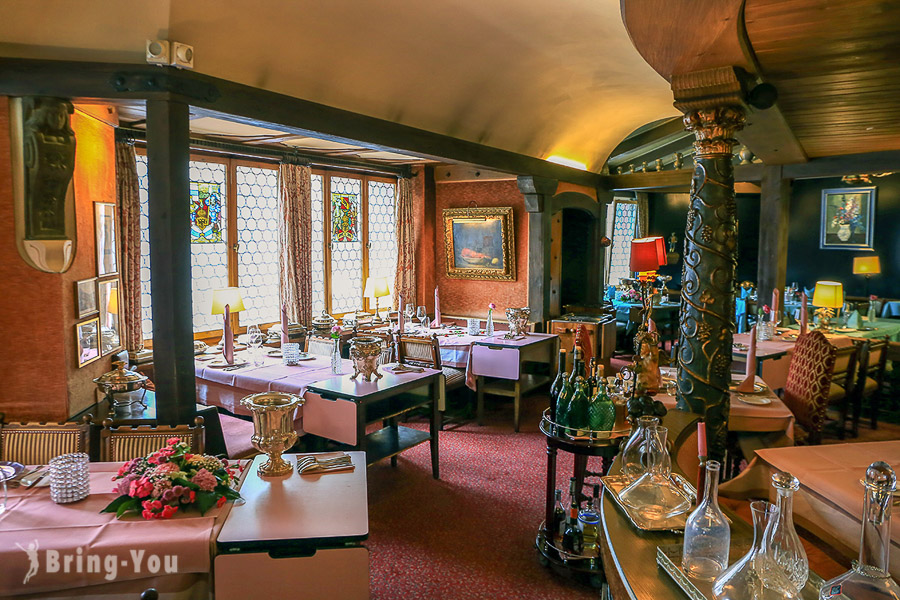 Today, the restaurant showcases a huge collection of interior decorations throughout the space, most of which even date back as far as the 17th century.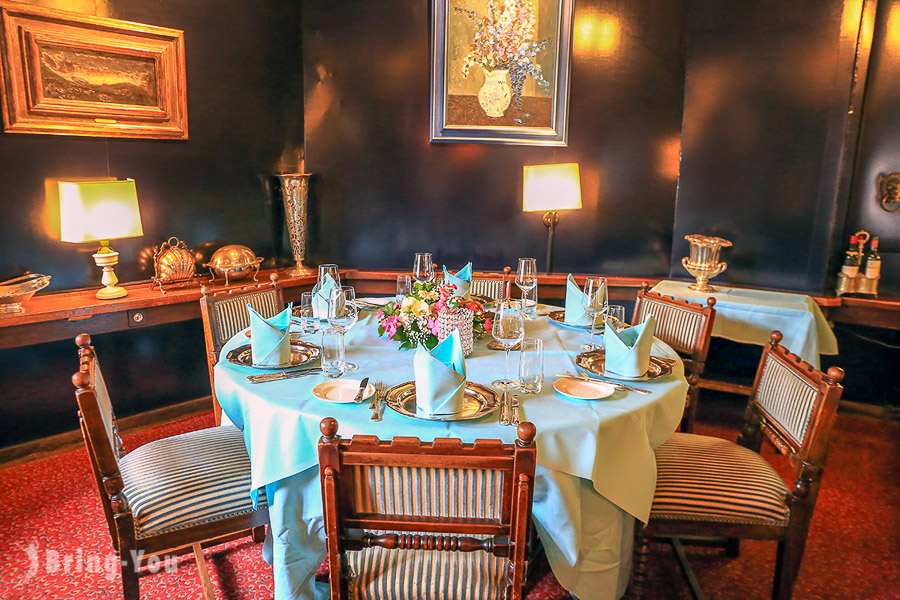 I couldn't help falling in love with their antique glassware, hand-carved wall panels, and solid oak doors with carved inlays. Even the Sheffield silverware and old pewter benefited to serve the guests.
Today, each floor serves different groups of guests. Walk-in diners use the ground floor while the upper floors are saved for formal meetings and private events.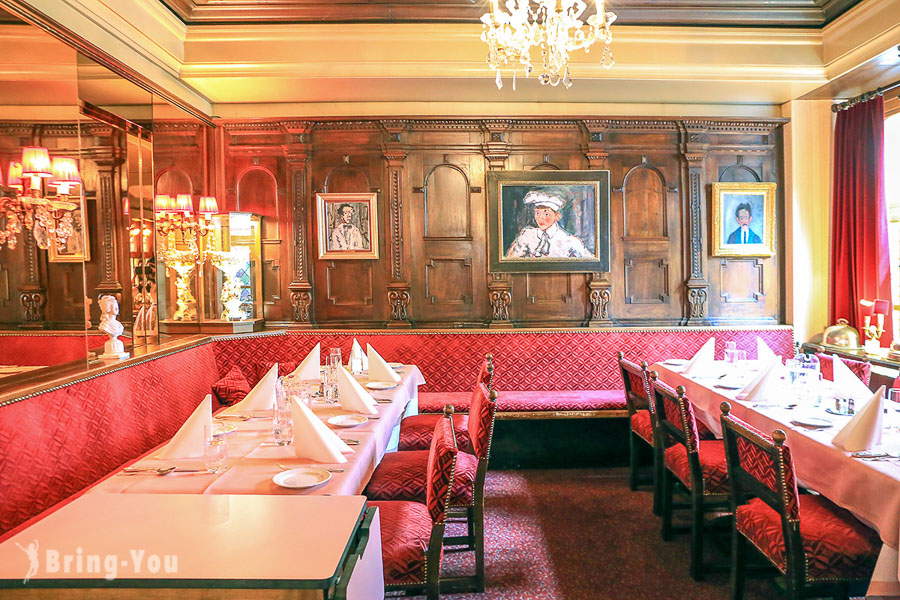 Along the staircase leading to the upper floors, you will see plenty of pictures of celebrities and noble visitors such as Presidents Eisenhower and Carter or Armstrong the Astronaut.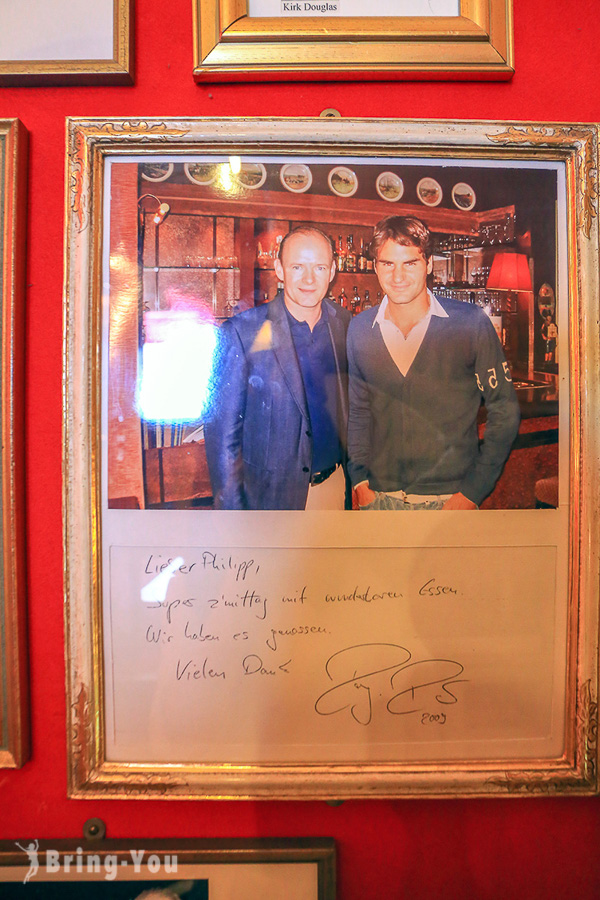 The Food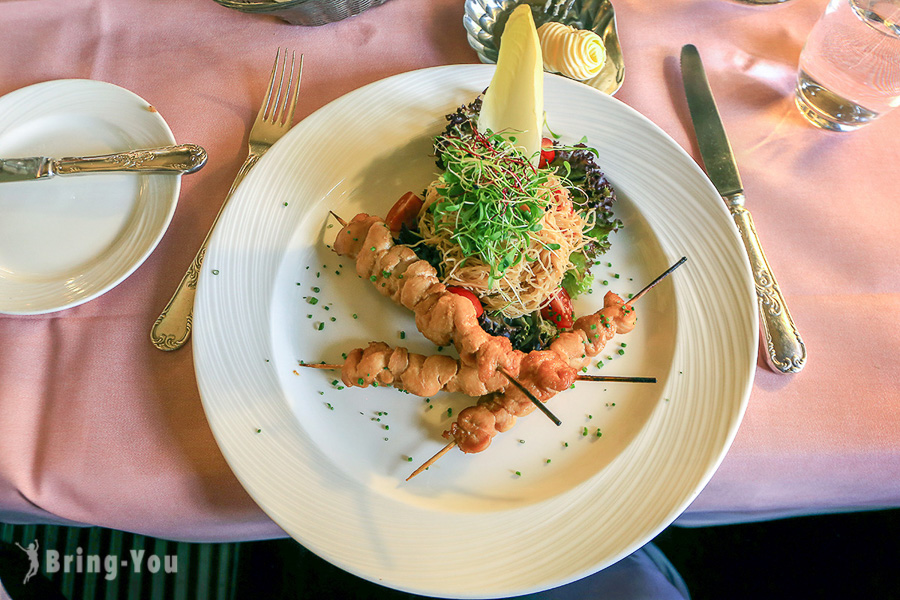 If you're on a diet, you should think twice about coming here. The dishes come in generous portions, slashed in a huge pile of cheese and butter batter before being deep-fried.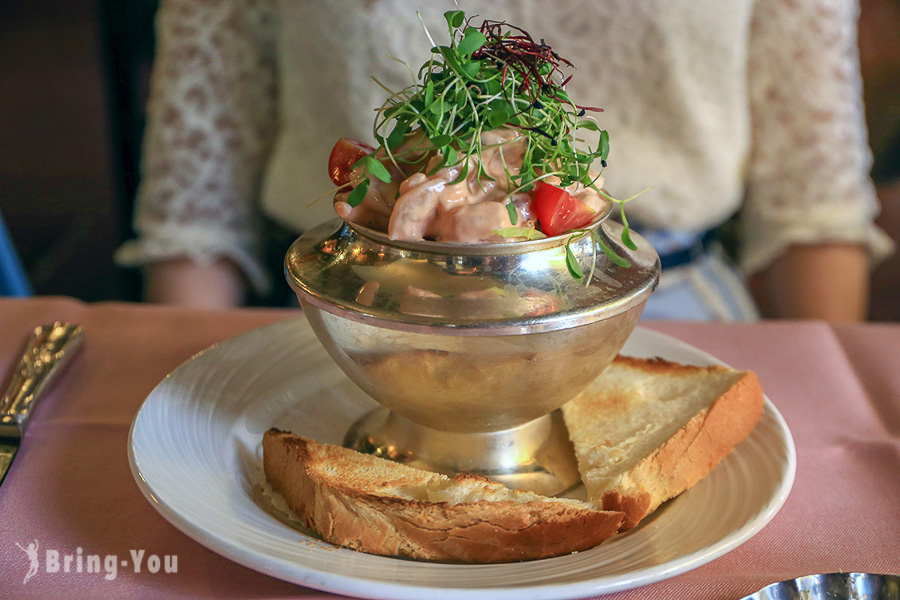 Their chocolate mousse is a household name in town, coming with a table service where the ladies in traditional costumes prepare the food in front of you. The chocolate mousse introduces just the right level of sweetness to your palate without a greasy feeling of it being overly creamy.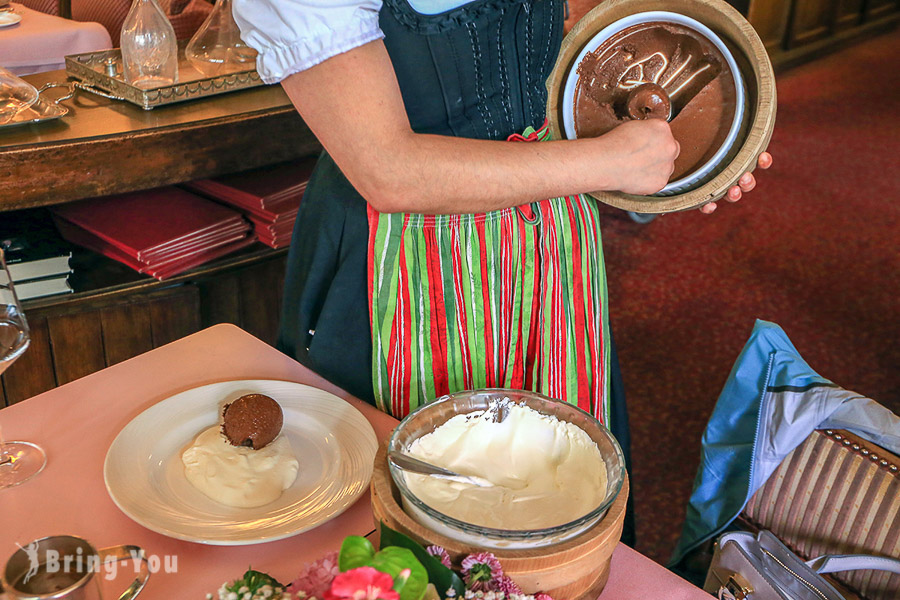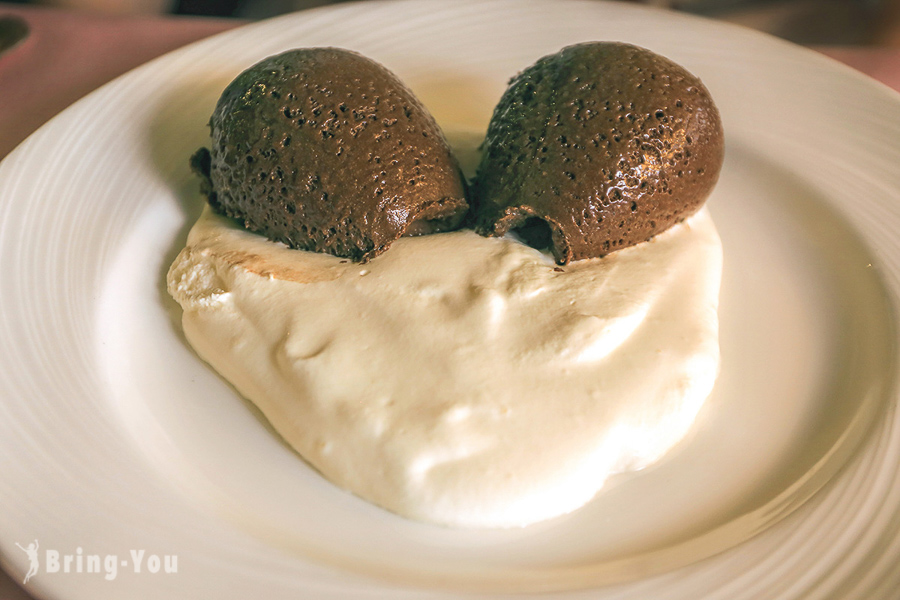 The rock lobster sitting inside a bath of seasonal mushroom sauce is delightful and warm. It has a nice array of texture contrasts and was probably the best seafood dish I have ever had.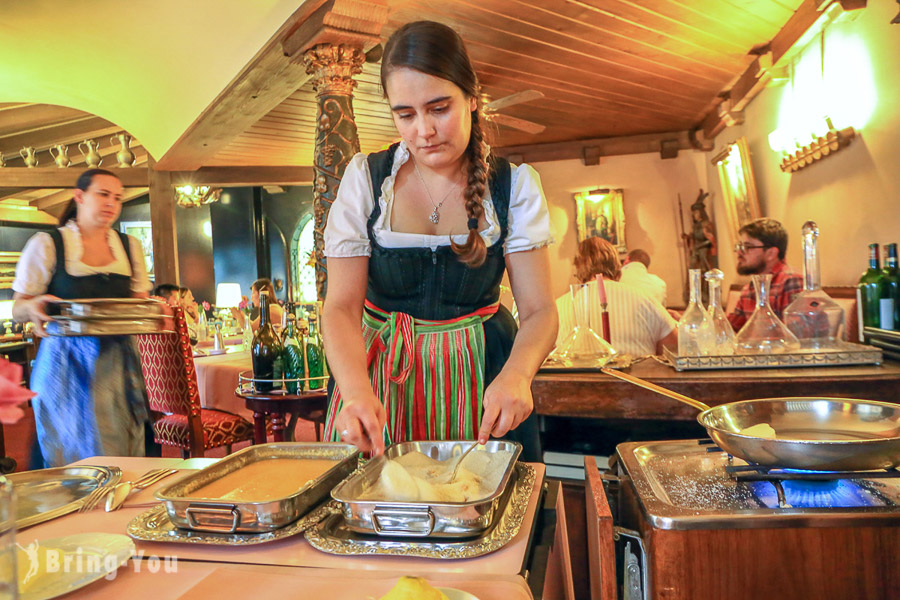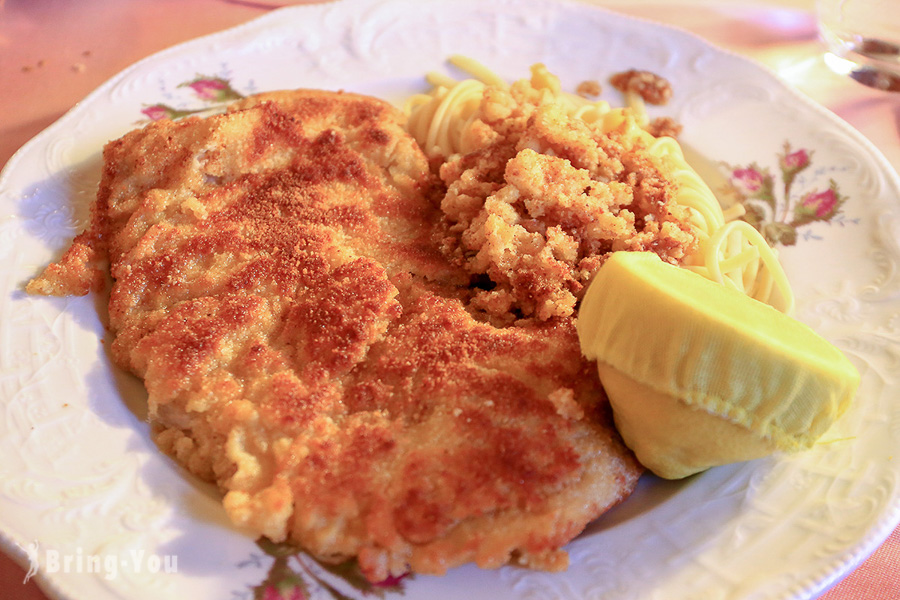 Last but not least, the crispy fried steak is one of the signatures of the house. Once again, the waitress comes over, sets up tables, and places her collection of saucepans and seasoning flavors on top to prepare a lively cooking performance right in front of you.
Egg yolk, Swiss cheese, spices, and veal slices are soaked in a beautiful marinated bath before she sprinkles bread crumbs on the outer layer, throws it in sizzling hot oil, and deep fries with butter until perfect.
Conclusion
Old Swiss House is totally worth trying. This Michelin-rate restaurant will have you in awe right from the moment you step in, with the sweet smells of butter and their engaging table-side wiener schnitzel service. Exceptional hospitality with truly mouthwatering food goes a long way here.