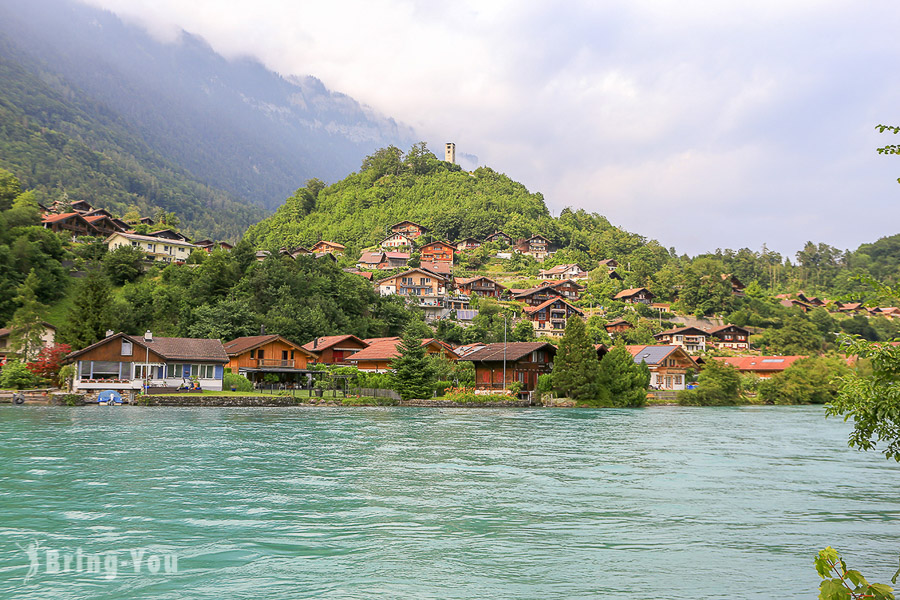 Benefiting from the best of both worlds thanks to its location between Lake Brienz to the east and Lake Thun to the west, Interlaken is a year-round destination with hordes of activities beyond just skiing and hiking.
This small enchanting town is wrapped around by the Swiss Alps. If time allows, you should spend at least two days here to explore Interlaken to the fullest. It also serves as a transit before visiting the Jungfrau area further afield.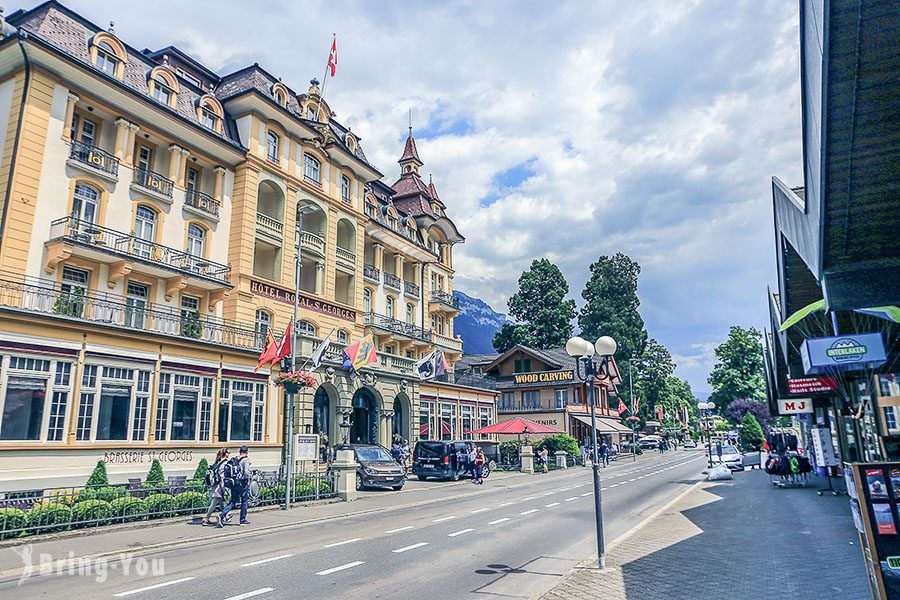 In this article, I'll be showing you my favorite things to do in Interlaken, accommodations, and best eat.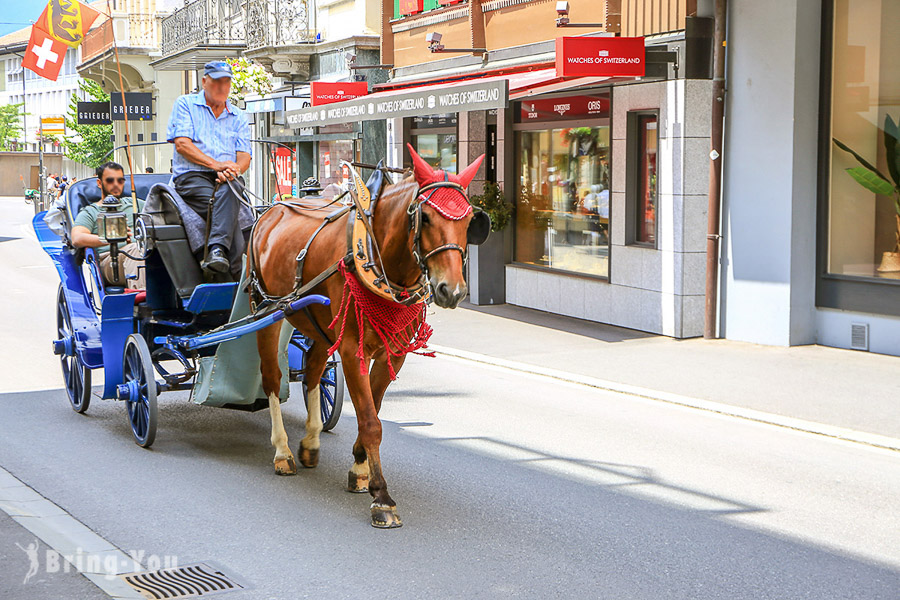 Getting to Interlaken
The most popular way to reach Interlaken is by train. You can hail a train from Zurich or Geneva as well as other major cities in Switzerland. The train will arrive at the Interlaken West station which is close to the center of Interlaken.
Otherwise, you can arrive at Interlaken East (also known as Interlaken Ost) which is just a bit further afield compared to the West station. However, rest your worries as the town of Interlaken is not that big and you won't get into any hassle no matter which train station you get to.
6 Best Things to Do and See in Interlaken: A Sample Itinerary
Cruise Down the River Aare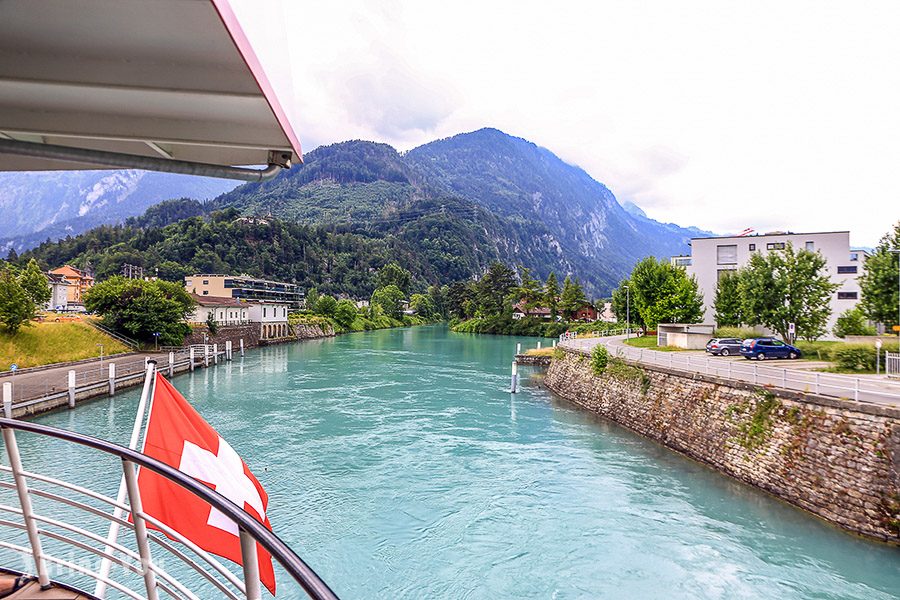 Soaking in the sweeping wraparound view along River Aare is my favorite thing to do in Interlaken. The sun-kissed meadows envelop the dreamy river that meanders around the foot of the cloud-capped mountains.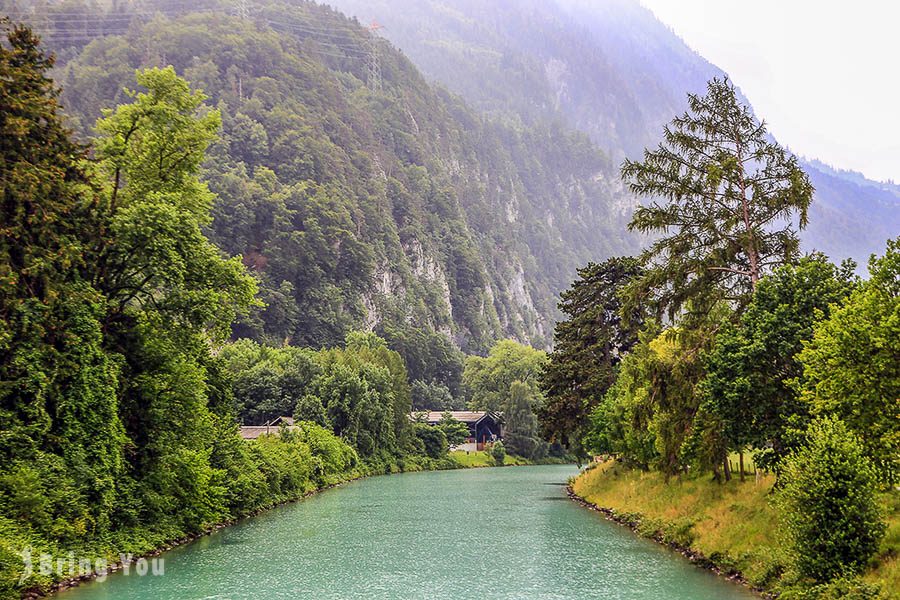 To explore River Aare to your heart's content, sign up for a boat ride. It docks not too far from the Interlaken West train station, setting sail along the river and heading towards Lake Thun.
The scenic river runs parallel to Hevik Street and snakes through the north of Interlaken. As you kick back on the boat immersing in the temperate weather of Interlaken, the dense canopy flanking from above provides some shade for people strolling through along the river bank or taking on the hikes.
Somewhere down the stream, some baby ducks are hanging by their mums, while the local seniors are happily busy watering their courtyards.
Lake Thun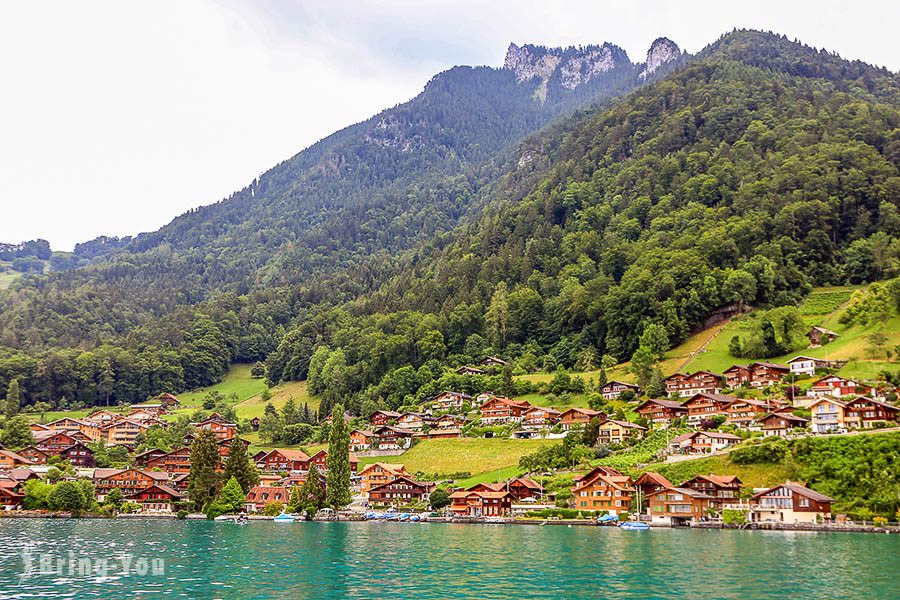 As soon as you arrive at Lake Thun, the mesmerizing turquoise water quietly vibrates whenever a gust of breeze kisses its surface. When the lake is calm, you will be amazed to bask in the beautiful superb panorama of Eiger, Mönch, and Jungfrau.
Lake Thun is one of the most visited spots for windsurfers and sailors. In summer, the woodland shore is peppered with plenty of sunbathing areas.
Must Read: How To Spend A Day in Thun: Lake Thun Cruise And Best Things To Do
Lake Brienz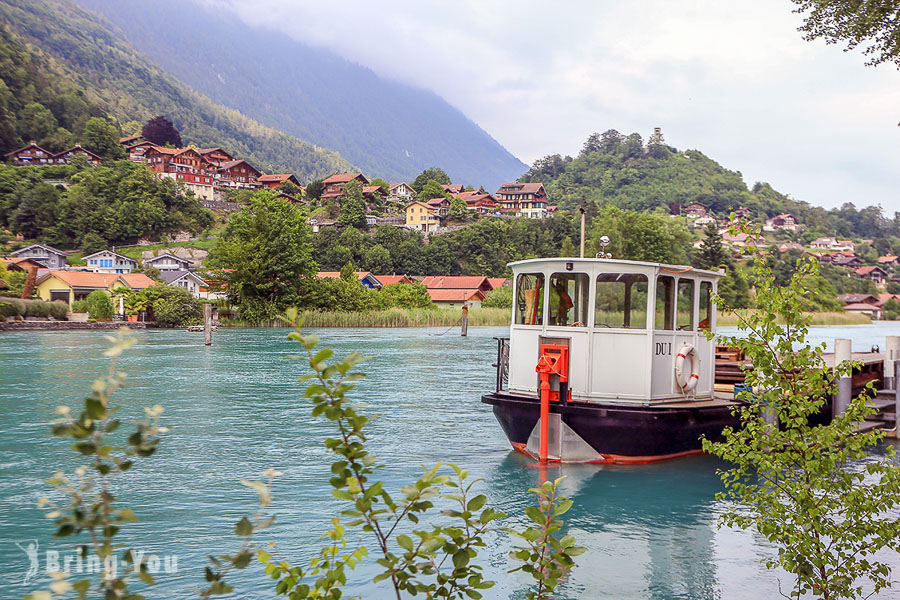 Nestled on the east side of Interlake, Lake Brienz, once again, tops up the list of the most famous lakes in town with its dramatic deep blue shade swathed around by a dramatic range of mountains.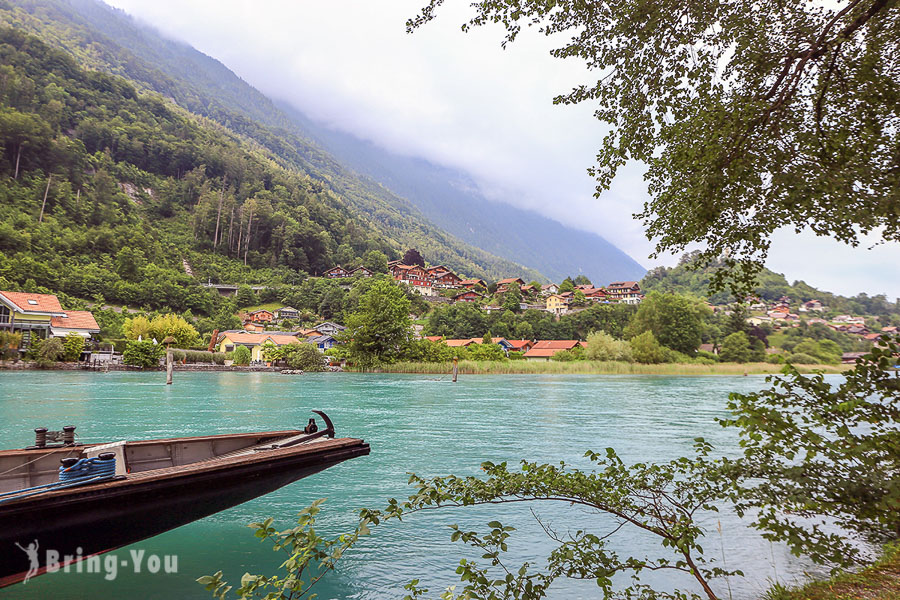 For ages since the 1830s, hordes of steamboats have been traversing this whimsical lake, promoting a famous postcard-perfect scene that Lake Brienz is long known for. Today, you can catch a glimpse into a small armada of five vessels from the first decades of the 20th century docking at one side of the lake. Those vessels are in charge of each destination around Interlaken such as Giessbach, the site of the castle-like Grand Hotel Giessbach, or a 500-meter waterfall nearby.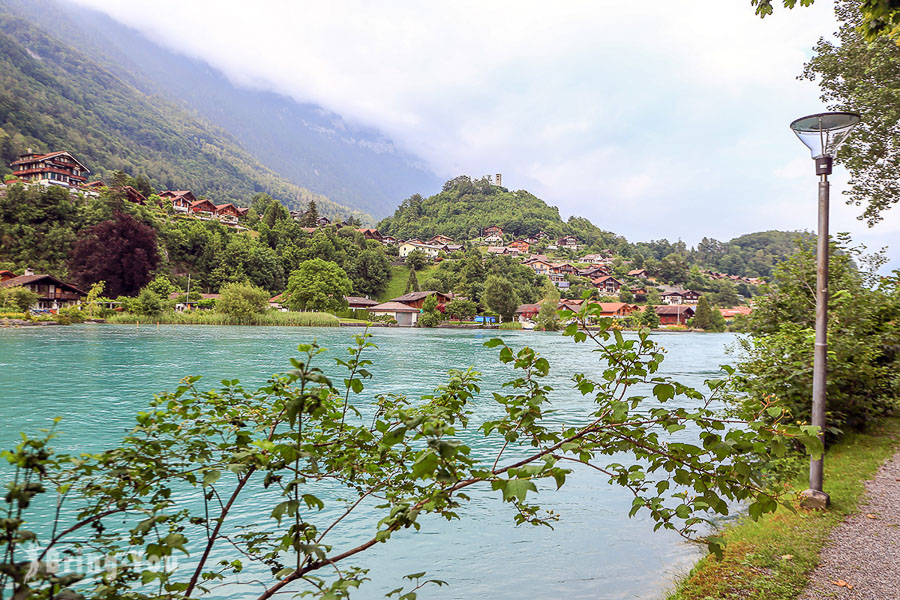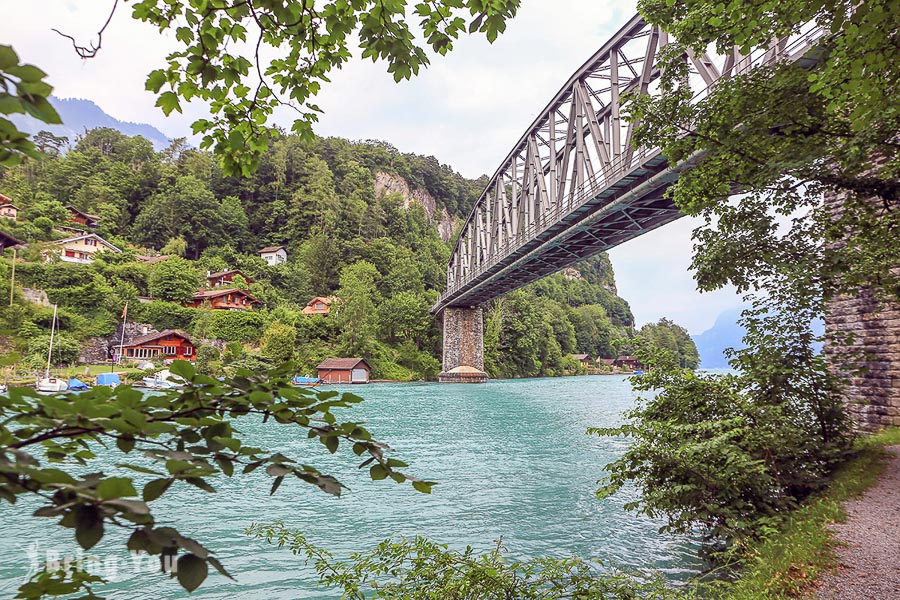 Harder Kulm Observatory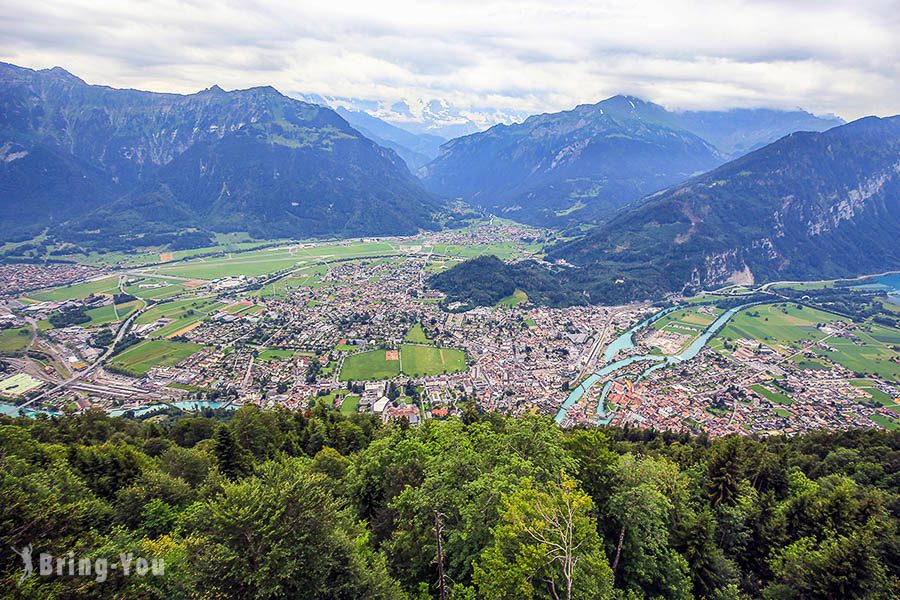 Interlaken's own mountain is topped with a namesake viewpoint with an unobstructed view looking over the towns of Interlaken and Unterseen from 1322 meters.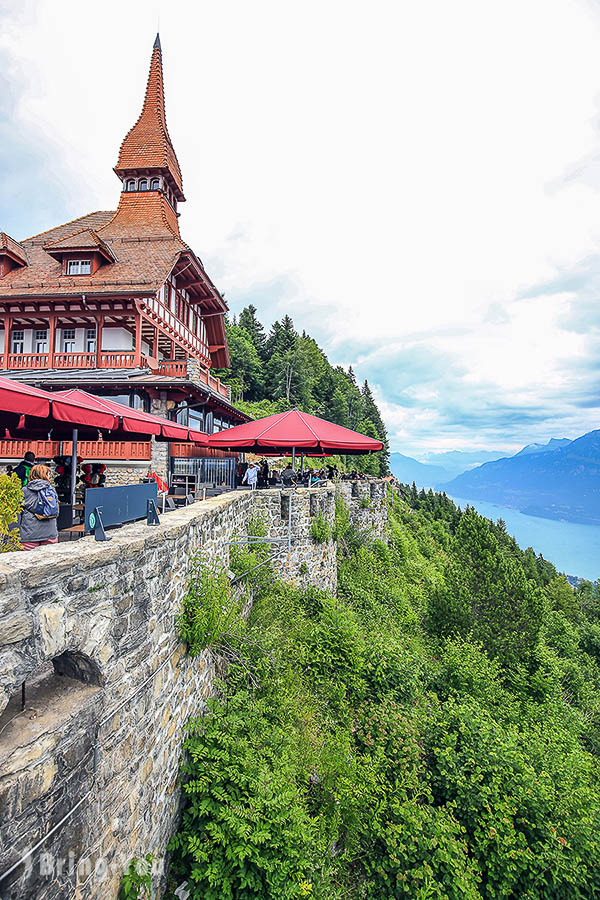 Getting to Harder Kulm Observatory is one of the coolest things to do in Interlaken. I have rounded up all the essential tips and things to do in this handy guide if you plan to venture out by yourself.
There will be a 10-minute funicular ride to get to the viewpoint. Kick back into a spacious cabin and soak in the full beauty of the mountainous landscapes.
The exhilarating scene will be laid out in front of you once you get to the summit. Be one with nature as the far-flung Lake Brienz and Lake Thun far below the nearby Emmental Alps are beckoning your attention.
Must Read: How to Visit Harder Kulm Vantage Point in Interlaken? Cable Car, The View, and Best Time to Visit
Höhematte Park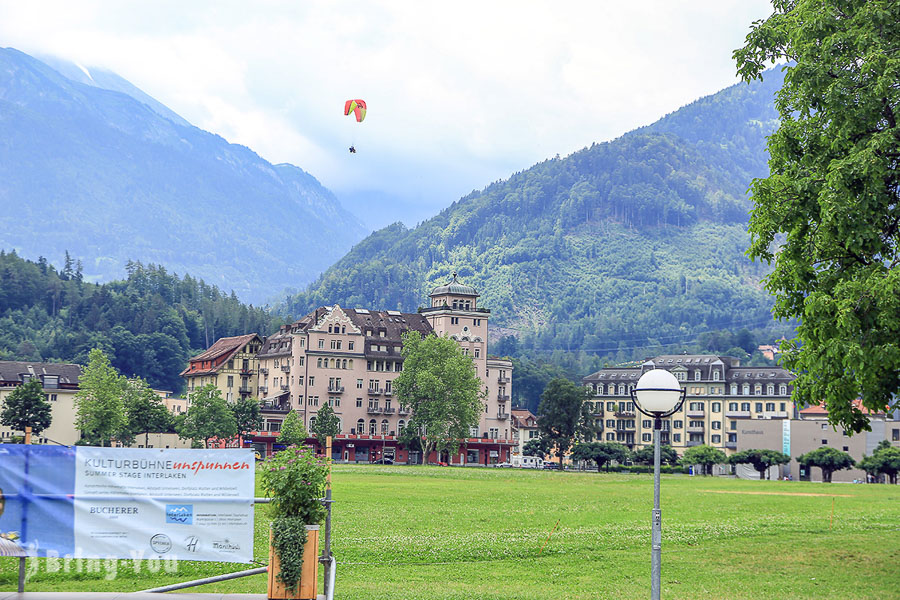 Interlaken is a paradise of everything mountains and view-related. But that doesn't mean there's an absence of a leisure-filled green space where you can take it easy for a walk in the park with your loved one.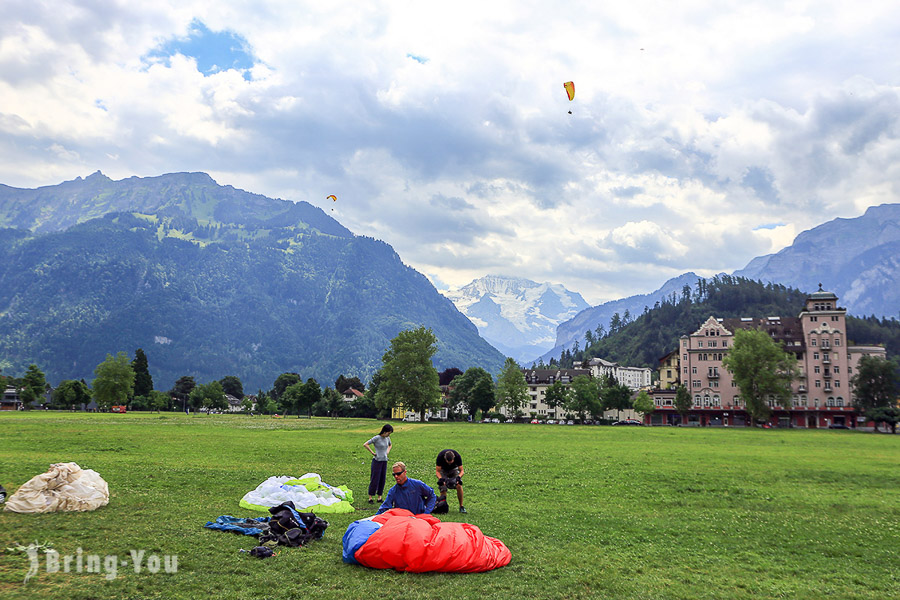 Welcome to Höhematte, the most famous outdoor green space smack dab in the heart of town. Höhematte opens out to the snow-capped mountains and is filled with an immense network of shaded walkways, colorful flower beds, and benches hidden under the treetops to rest your tired cores.
When winter is around the corner, Höhematte becomes a big hook in town with an ice-skating rink set up for public visitors.
Grand Café-Restaurant Schuh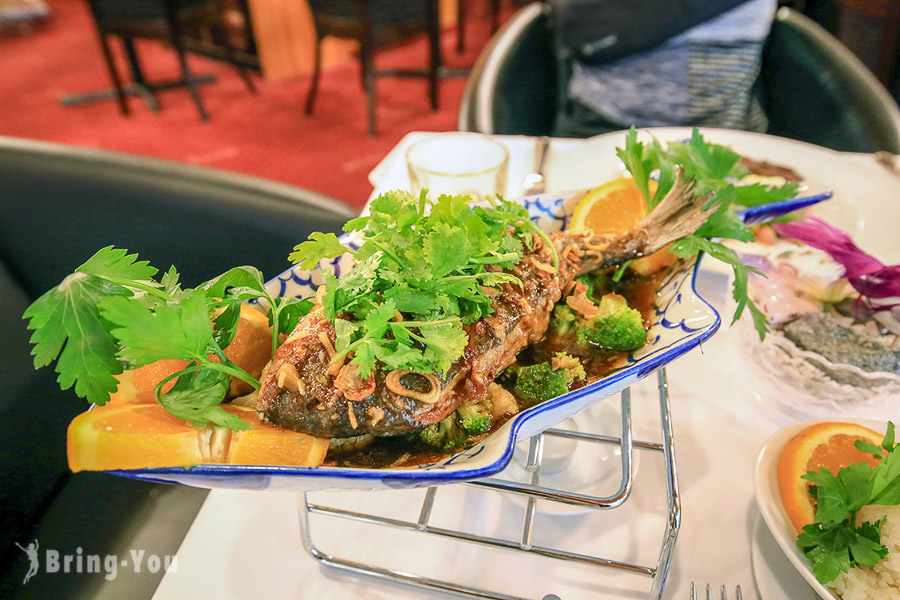 After a long day beating the streets, it's time to give your empty stomach a filling and decadent treat. I stopped by this heritage restaurant later in the day after the morning cruise and took the train back to Interlaken West. The restaurant is not too far from Höhematte Park and adjacent to Victoria Jungfrau Hotel.
Restaurant Schuh dates back as far as 1818, serving everything chocolate-related with a unique touch of Thai cuisine on top of traditional Swiss meals.
3 Best Recommended Hotels in Interlaken to Spend Your Night
Hotel Du Lac Interlaken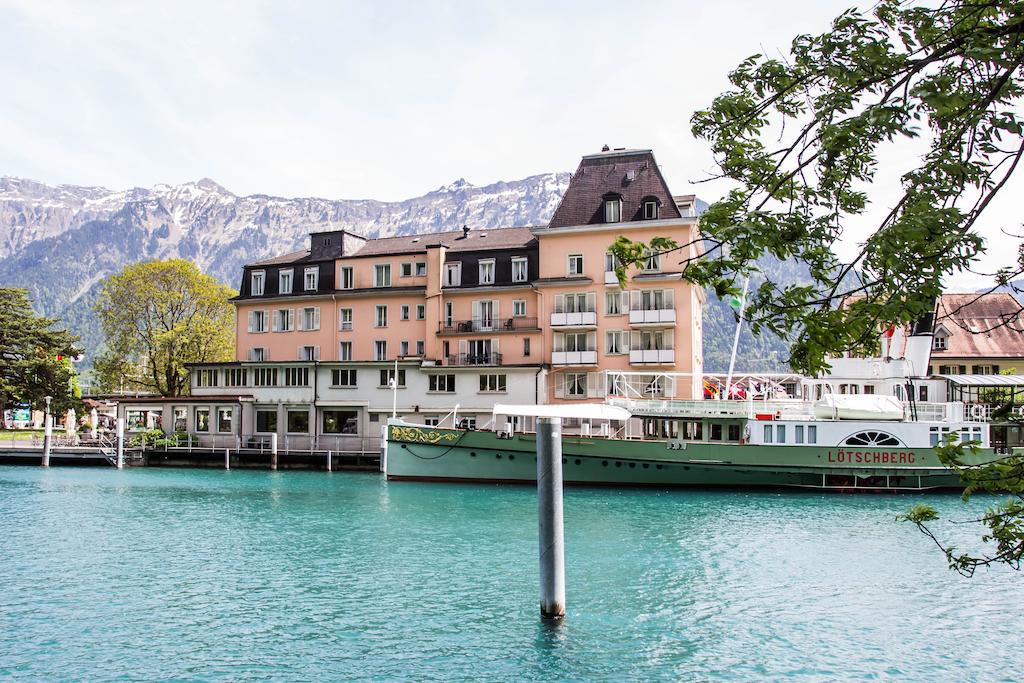 Sandwiched between the Insta-worthy mountains and the romantic River Aare, Hotel Du Lac Interlaken has been serving passionate travelers around the world for nearly 2 centuries.
Its proximity to the main happenings in Interlaken is paired with breathtaking views. Walk to Lake Brienz's cruise departure point opposite the hotel for a romantic voyage or hop by the Interlaken Ost station just 10 minutes away to explore further afield.
Must Read: Hotel Du Lac Interlaken Review: Is It The Best Four-Star Hotel In Interlaken?
Victoria Jungfrau Grand Hotel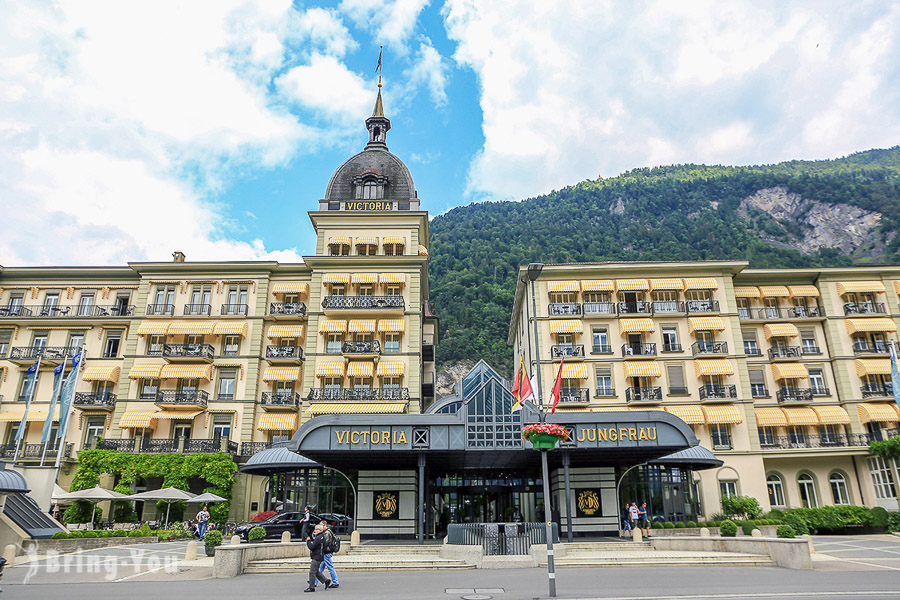 Victoria Jungfrau Grand Hotel brings you to the lush Bernese Highlands where the insanely gorgeous view of the Jungfrau defines its fame.
It's steeped in an upscale Belle Epoque grandeur where you can spend a few extra bucks to benefit from its wide array of luxury accommodations, opulent rooms, palatial interiors, and high-end dining experiences.
Carlton Europe Hotel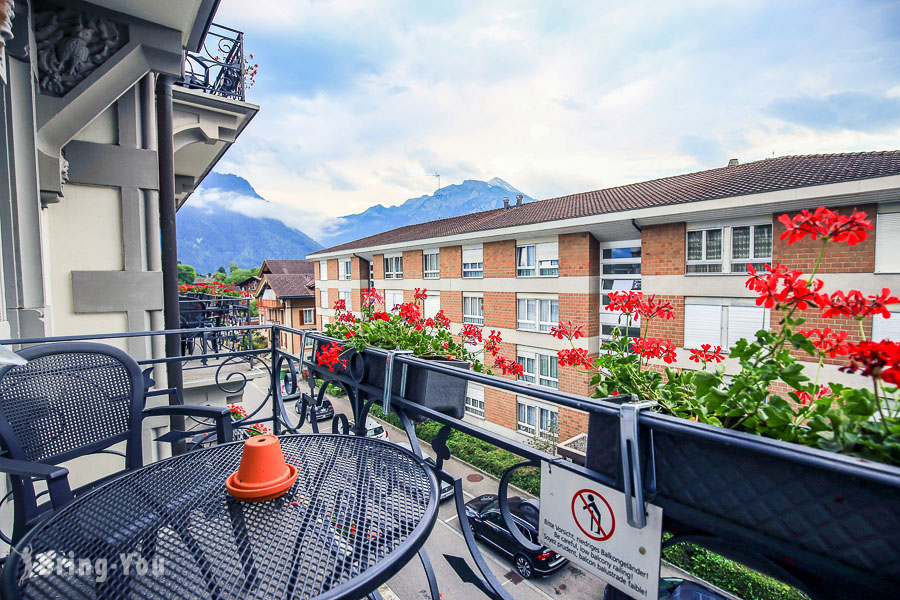 On the lower end of the price spectrum, this Art Nouveau hotel is a perfect call if you want to stick to the Interlaken Ost station. The hotel is built on the skeleton of a historical building dating back a century with an excellent location in the Bernese Oberland area. Check out my review of Carlton Europe Hotel before booking your stay here.
Depending on the time of the year, you can cruise, cycle, paddleboard, or go hiking in Interlaken. Take a boat trip to Lakes Thun and Brienz on both sides of the city or admire the unrivaled view from Harder Kulm.
Must Read: Carlton – Europe Vintage Adults Hotel, An Affordable Hotel near Interlaken Ost Station
Everything You Need to Know about Switzerland
Explore more of our adventures around Switzerland:
Simplify Your Switzerland Trip