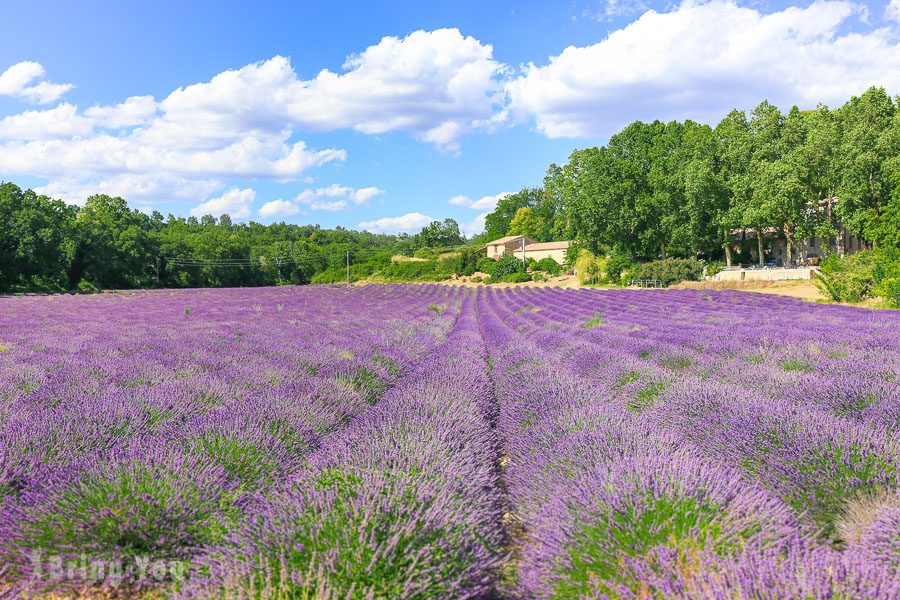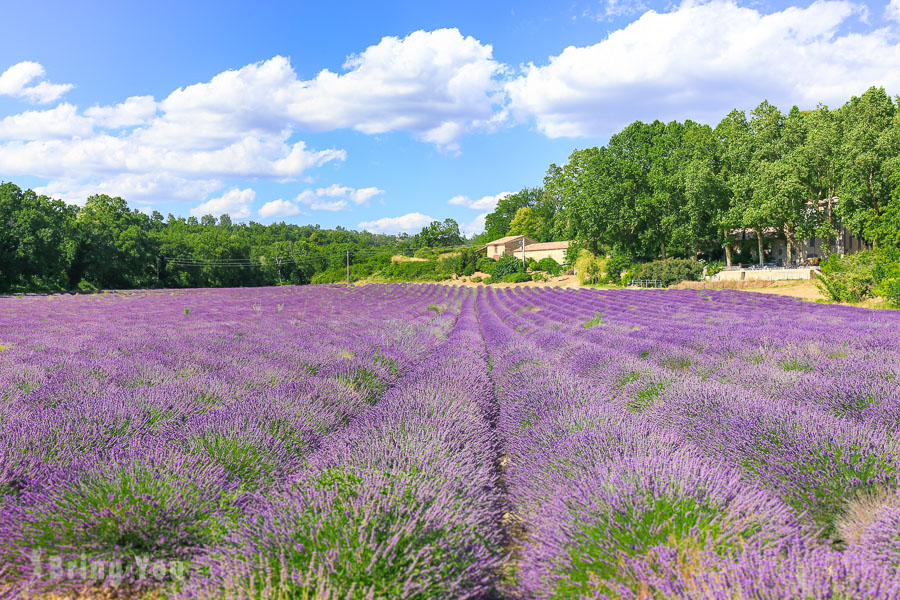 Located in the very south of France, Provence is a fairytale-like destination that is not only famous for foreigners but also Parisians as well. What's so special about Provence that we decided to visit it at least once in a lifetime? Is it the lavender field, rose wine, Salade Niçoise, or simply the breathtaking scenery itself? We know you're excited just like we were, and so we decided to share our ultimate Provence travel guide below so you won't miss out on anything!
Why Is Provence So Famous?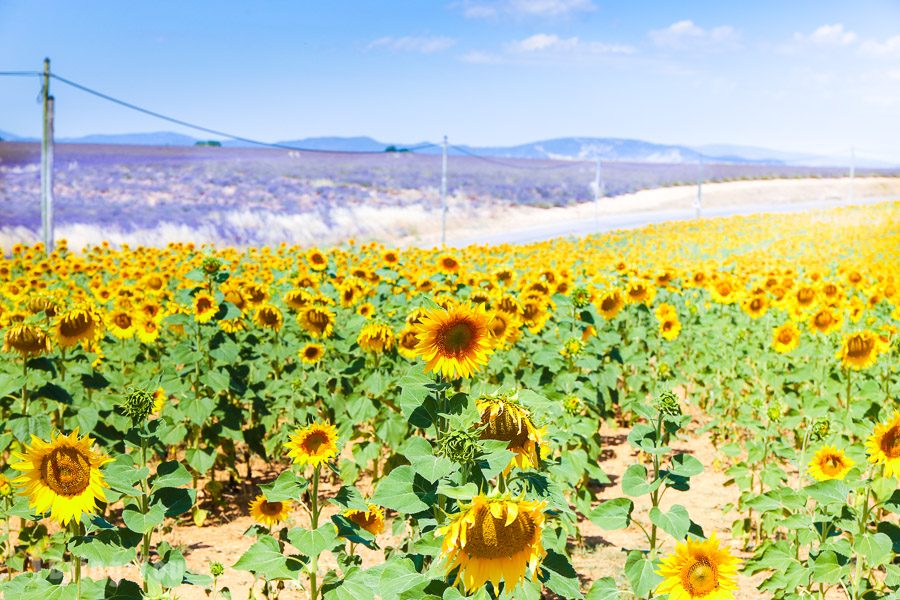 A mash-up of scenery, light, aroma, and colors has turned Provence into a rare fine of Southern France. Dominating the very end of France, Provence is kissed by the Mediterranean coastline. Its mesmerizing hinterland and the warm, mild weather attract a great number of tourists every year.
Officially known as Aix-en-Provence, everything about this dream-like destination is what the screen illustrated about a tropical getaway. Provence is born to be fallen in love. So buckle up because you will fall head over heels with the pastel, crowded houses, moss-covered fountains, and the thriving blanket of lavender.
Provence seems to be the most iconic land in Southeastern France to be embodied with that Mediterranean flair. For that reason, Provence has become a country muse where an influx of gifted artists around the world have been inspired. So what are you waiting for? Pack your bag, book a ticket, and sip on a glass of rose wine from Côte d'Azur in Provence right away!
Top 15 Places We Want You to Visit in Provence
Avignon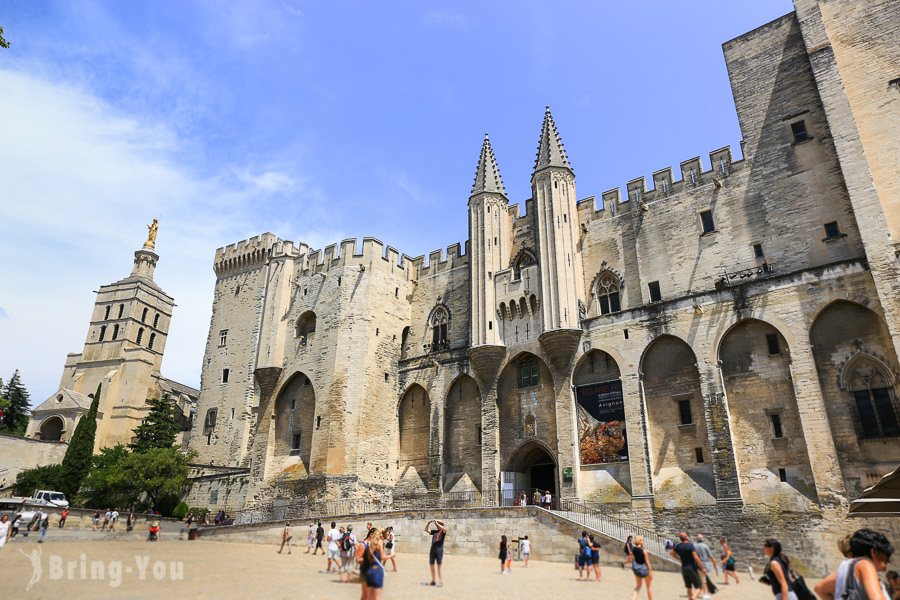 History-wise, Avignon was known as the fleeing gate when the Popes ran away from the corruption of Rome in the 14th century. Today, Avignon takes pride in its old quarter reflecting an enchanting flair for a slow, long stroll. The cobblestone-paved streets are lined up by the old-fashion shutters and vintage houses. If you're a big foody, make sure to indulge in the most flavorful lobsters and sea urchins with an empty stomach!
Lavender Fields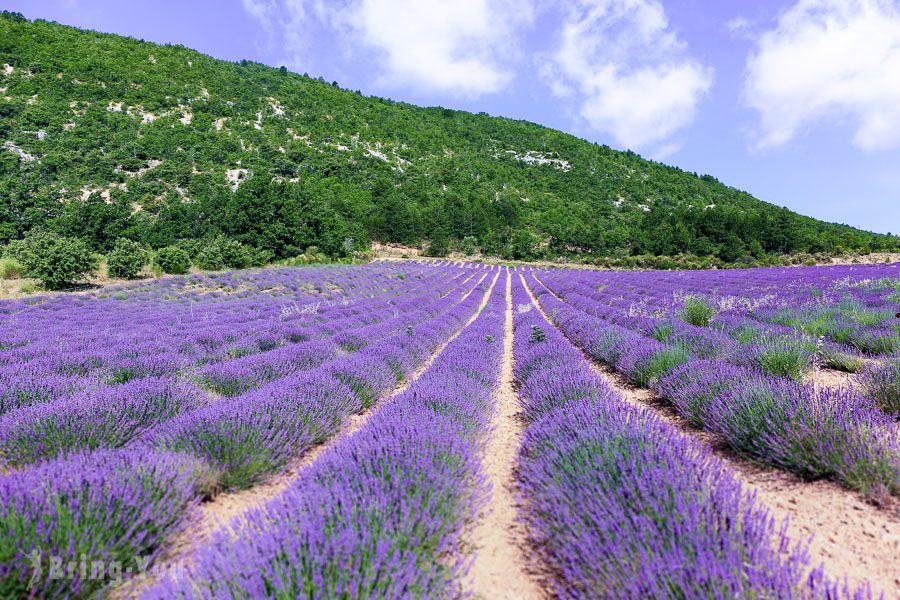 Who's not here to admire the purple rows of lavender running to the horizon? We know you love it just like we do. Every year when summer comes to an end around June and July, the lavender fields are fully blooming and the entire region is sprinkled with the gorgeous, romantic colors of lavenders. Base yourself around Valensole Plateau, Sault Plateau, and the Luberon Valley with a camera in hand, and make sure to pay respect to the farmers' land, as well as the bee habitats!
Gorges du Verdon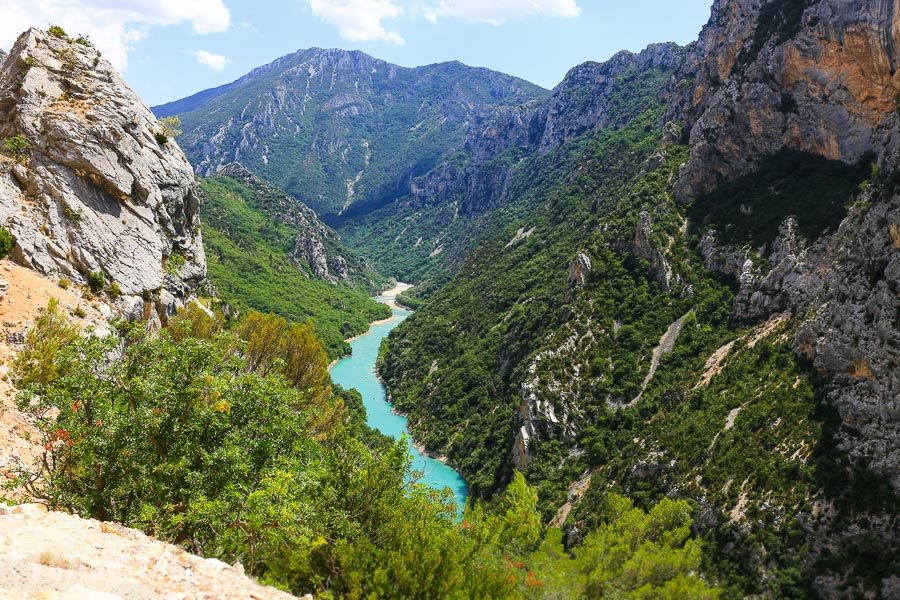 This awe-inspiring river canyon of Verdon Gorge is a rich, turquoise body of water that runs for 25 kilometers in length and reaches 700 meters deep. Thanks to the sediments accumulated at the bed of the river from eroded limestone, Gorges du Verdon serves as a beautiful backdrop driving an influx of visitors. Known as the largest canyon in Europe, the Gorges du Verdon is a must-see natural attraction in Provence.
St. Remy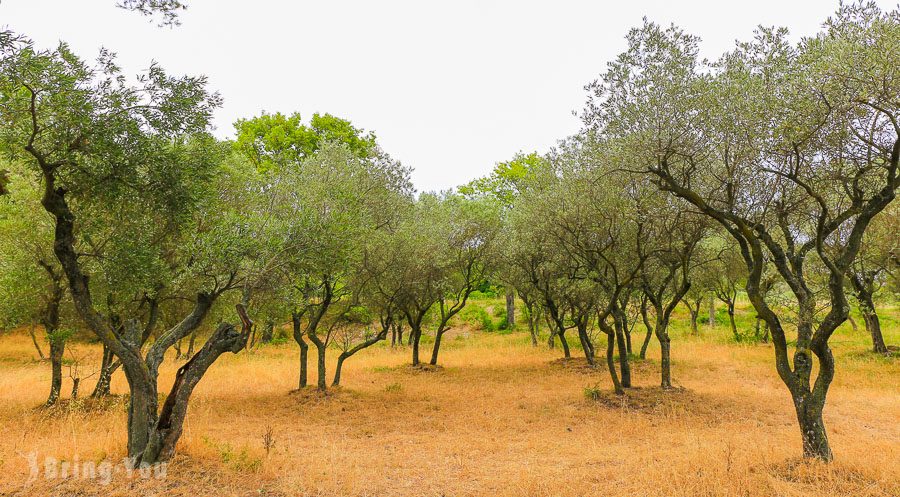 Hoping on a 35-minute drive from the South of Avignon, St. Remy's history has a lot to do with the gifted artist Van Gogh during his lifetime. Today, you can follow the footsteps of Van Gogh into the Saint Paul Monastery where you can visit the room he used to stay.
Then walk your way to the Carrières de Lumières, an impeccable state of the art where you are energized by the best sound and light show. You will see hundreds of images attached to the rough walls and floors. All are coordinated with the enchanting music system you can't forget.
Le Baux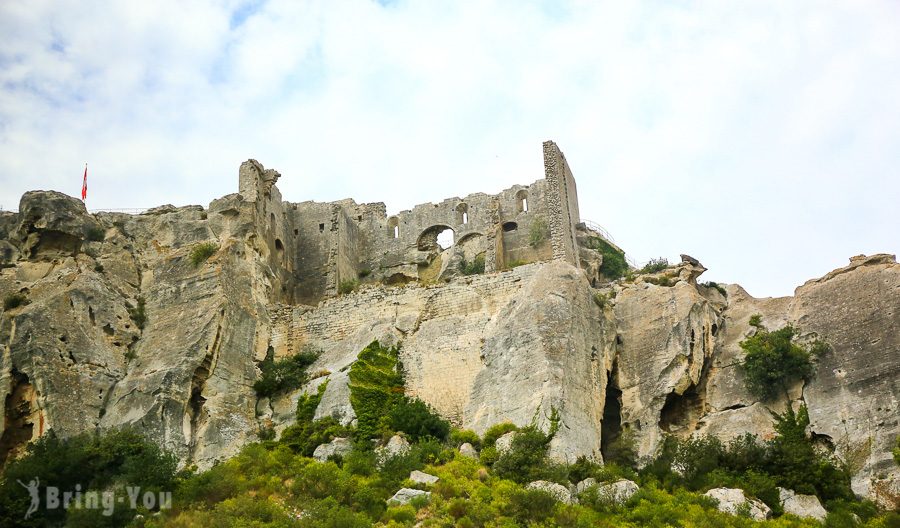 Next in line with our favorite things to do in Provence. First off, inject a source of fresh energy into your body with some cauliflower risotto and fresh cold juice at Le Baux Jus. Then head straight to Château des Baux de Provence, hike to the hilltop, and have your mind blown at the spanning view over the rugged mountains below. The castle ruins remind you of how life was like as you sneaked into the hospital, bakehouse, chapels, and even the military base.
Roussillon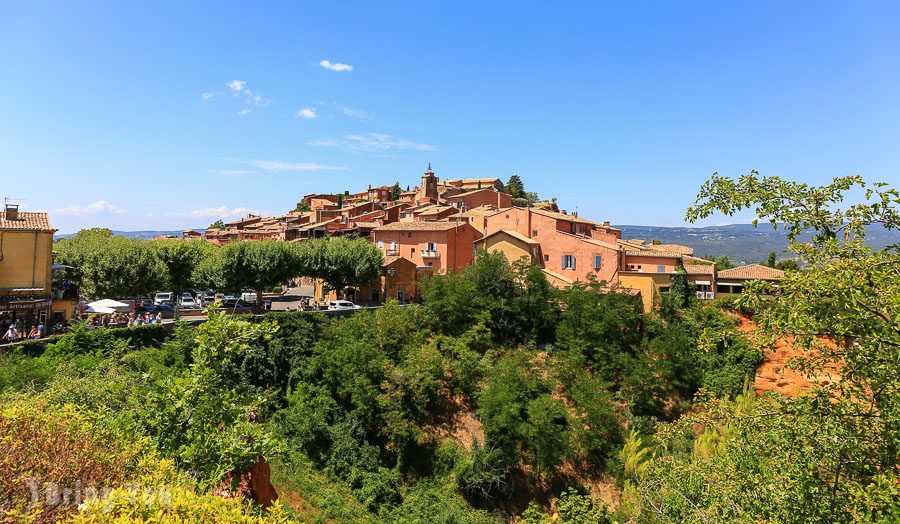 Sandwiched between the Luberon hills and Monts de Vaucluse, Roussillon has everything it takes to be a dreamy countryside of southeastern France. Today, Roussillon is mainly associated with Languedoc as the birthplace of the finest French wines. Beyond that, the lapping waves along the sprawling Mediterranean shores also become a big hook for travelers seeking a sunny outing day.
Saint-Tropez
Emerging as a fishing village, Saint-Tropez today is a magnetic field for visitors to Provence thanks to its glitz and glamour of a nautical land. Stand in the heart of Saint-Tropez is the old quarter of La Ponche. Paved by cobblestones running around the hidden valley, La Ponche is a bustling hub to get some souvenirs, dine out in a restaurant and socialize at the main square.
Marseilles
To linger that nautical glamour, make your way to Marseilles, a busy and genuine Mediterranean port town of Provence. We missed the days wandering around the historical district of Le Panier before filling our tummies in a bustling Algerian restaurant. Then head out to the Basilique Notre-Dame de la Garde opening out to the windy bay. Bring your camera along and capture this beautiful coastal vista before leaving!
Salon de Provence
It seems like the fragrance of artisanal soaps still linger in our mind even though the trip to Provence was long gone. Make sure to visit the Marius Fabre Soap Factory and Savon de Marseille Museum for a full insight into how each bar is crafted! Salon de Provence is soaked in history and today you still can see a plethora of ancient landmarks dating back to Roman times.
Grasse
It's time for a pleasant day filled with dreams and imagination! Grasses fall into our list of must-see destinations in France as a hub of idyllic landscape, rolling hills, perfumes, greens, and arts. Grasse is more like a pedestrian town to us since the streets cannot accommodate cars for sure! Walk around the Medieval villages, pop into the perfume factories and learn about the history of soaps and cosmetics at the Musée International de la Parfumerie.
Saint-Paul-Trois-Châteaux
How can we miss out on cuisine when sorting out this bucket list for you? Visit Saint-Paul-Trois-Châteaux with an empty stomach. Heard about that sensational truffle? Yes, Saint-Paul-Trois-Châteaux is home to the vibrant truffle festival happening on the second Sunday of February. This is your moment to sample local gourmet specialties. Our favorite is the truffle brie with that moist omelet, so make sure you don't miss it!
Vignoble
We've been talking about how awesome French wine is. But to fully immerse yourself in a classic and authentic winemaking tradition? We highly recommend Vignoble if French wine is where your heart is. Lauded for its rose, Provence vineyards fall within Coteaux Varois, Cassis, Bandol, Coteaux d'Aix-en-Provence and Les Baux-de-Provence and Côtes de Provence AOC. Spending a night at a homestay and learning about the winemaking history of the region!
Parc National des Calanques
For those after forest bathing and reconnecting with nature, Parc National des Calanques is definitely a top call. This is one of the most sought-after national parks in France where the blend of coastal vibe and inland charm becomes the biggest hook. Embark on a hike along the GR-51 to reach the vantage point of Cap Canaille to soak in that mesmerizing scenic view!
Vieil Aix
Walk under the streetlights of Vieil Aix, embrace the shining sunlight and follow the footsteps of Albert Camus and Paul Cézanne, you'll realize life in Provence is simple and beautiful as it should be. This historical town offers that relaxing vibe where all you want to do is lazing around at a café before popping into a medieval cathedral.
Frioul Archipelago
Island-hopping here we come! Do you dream of sailing a boat to the far-far-away land with your lover and spend the day soaking in the sun? If this is what you're wishing, Frioul Archipelago is our answer! You can get there by ferry or boat, check-in at the Chateau d'If fortress, dip your feet in the ocean, and dining out in a secluded village.
How to Travel around Provence during Your Stay?
In fact, we rented a car! Trust us, it's more economic and convenient in not only Provence but also other cities in the south. We traveled in a group and so a rental car would be handy if you're in a group of even two people. Imagine driving on your own wheels and contemplating the surrounding scenery of your own speed!
We started in Avignon and headed southbound to the rest of the cities. Whereas, Arles and St. Remy can be easily reached by bus or you can gather them into a one-day trip or so. If you don't feel like renting a car, then consider booking a tour if you're a first-time visitor.
For solo travelers, get used to the railroad! We would advise you to base I either Avignon and Cassis, have a good rail link in hand, and explore the region by train. Check the train schedule carefully and make sure to book the tickets in advance in case some of them need reservations. If you combine Provence as part of your long-day trip around France or Europe, a train pass would save you a lot of bucks!
Where to Stay in Provence?
We would say Aix if you wish to see everything in Provence without packing up to change accommodation every day.
We stayed at an authentic homestay in Avignon and we miss it so badly! If you seek a local experience amidst lush natural scenery like Avignon, a homestay would fit the bill.
For those who dream of sleeping in the heart of a lavender field, there's a handful of farm stays that offer bed and breakfast services. It goes the same way for the vineyards too.
Another place that springs into our mind is the Luberon Valley lauded for its Provencal charisma and flair.
To catch a glimpse into Provence's wilderness, make sure to give Camargue a go! The bustling habitat of pink-billed flamingos surely makes a joyful scene to feast your eyes!
Best Time to Visit Provence
Make it either late spring or late autumn because Provence during these months is moderate, so are the crowds. Summer is the peak season for Parisians and foreigners flocking to southern France to enjoy those sunny days. As a result, the prices climb to the top of the stairs.
3 Must-Try Dishes in Provence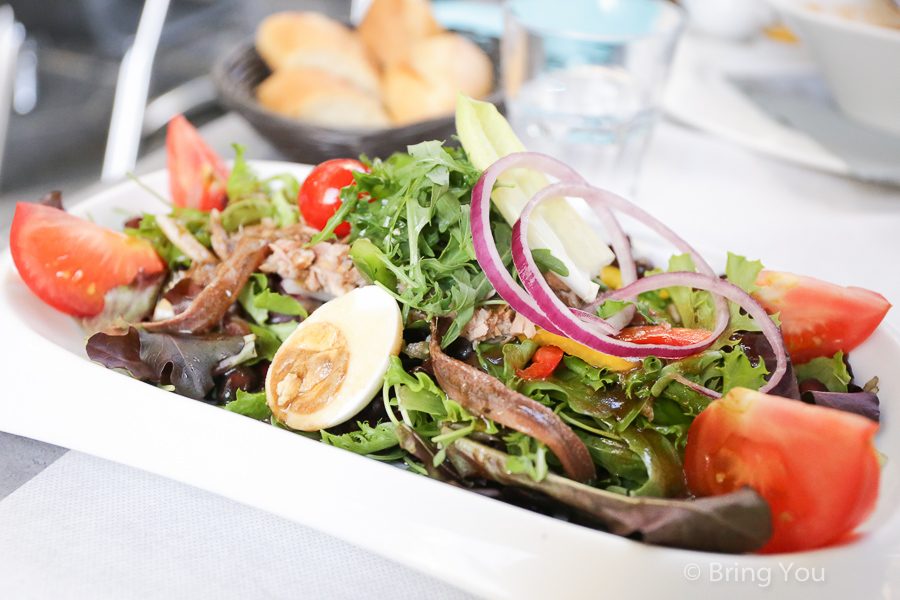 Salade Niçoise
The first time we heard about Salade Niçoise was from the classic comedy White Chicks. Honestly, we had no idea what it was until we had a chance to taste it in Provence! Let us tell you, this is the most sought-after dish in Provence. What you have in a typical Salade Niçoise are tomatoes, green peppers, red onion, slices of cucumber, topped with hard-boiled eggs, and tuna before sprinkles of olive oil and olives from Nice slide in.
Petits Farcis
Another organic treat Provence has to offer is Petits Farcis. Petits Farcis contains typical Mediterranean vegetables which are filled with minced meat and breadcrumbs before being cooked over a small fire.
Pan Bagnat
Another representative from Provence that reflects the Meditteranean flair is Pan Bagnat. This is a quick sandwich bite that you grab away for lunch or picnic on a lavender field. Coated with a crispy layer of bread and stuffed with tuna, tomato, onion, and basil, Pan Bagnat is topped with some two hard-boiled eggs and sprinkled with anchovies, green pepper, black olives, and showered in the rain of olive oil!
7 Crucial Tips before Traveling to Provence
Make a home base at once city and travel further afield.
Rent a car and drive it yourself.
Book the train tickets in advance if needed.
Pack a picnic lunch for the long drive.
Stay at a local homestay in a rural area.
Don't forget the coastline.
Make sure you know what you order from the menu! (learn some French!).
Sample Five-Day Itinerary in Provence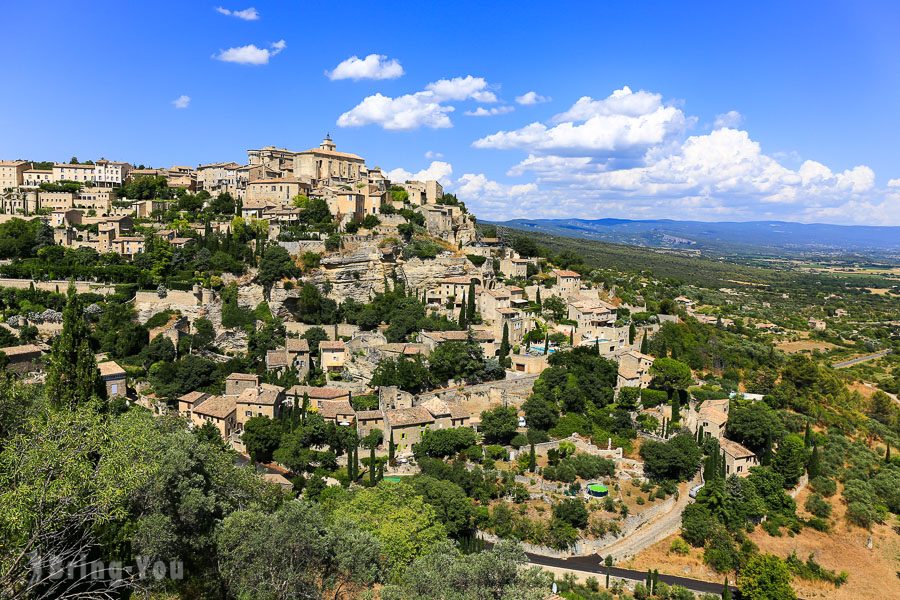 The first day should be saved for Avignon because it's easier for you to plan your trip accordingly.
Day two comes with a visit to St. Remy, Les Baux, and Pont du Gard before heading back to Avignon.
Spend the third day crossing the waters of Gorges du Verdon.
Hit the national park of Calanques and Bestouan beach the day after.
You can either seize the last day for the coastal town of Cassis or simply wander around on a food tour.
And that's a wrap! Make sure to plan a good trip ahead, rent a car, book a homestay and just enjoy Provence as much as you like!