Who can say no to Paris? 35.4 million arrivals were recorded in Paris hotels in 2019, making it one of the most visited cities across Europe. To explain further why Paris is such a charm for many of us, we want you to dive right into our definitive Paris travel guide below!
A Quick Rundown to Paris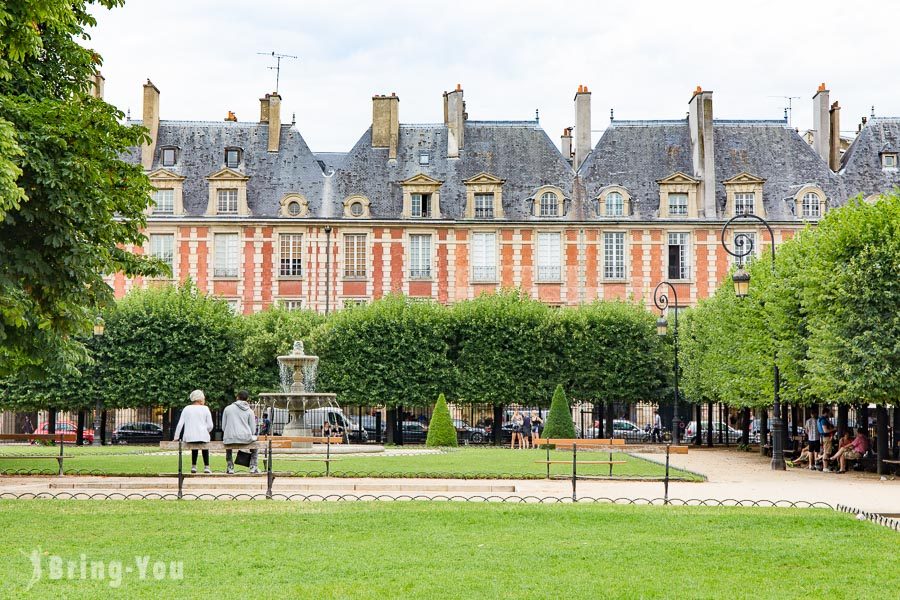 Alphaville, Before Sunset, Belle de Jour, and most recently, Emily In Paris – these movies have served as the most iconic backdrops that inspire the "Paris dream" in many people. Made of 20 distinctive arrondissements, Paris is the capital of France with one of the busiest airports in the world – Paris Charles de Gaulle. Walking around the manicured streets, immersing in the delicate smell of the pâtisseries, walking down the Champs-Élysées when the sun beams down, or recalling the good old days in front of Notre-Dame de Paris make Paris a fairytale-like destination for many travelers. Given that "Je ne sais quoi", Paris is also dubbed as the City of Lights or Capital of Fashionistas that pull in millions of visitors every day. This thriving cosmopolitan has a lot to offer and if you're truly into traveling and exploring, a week doesn't seem to be enough!
5 Best Ways to Travel Around Paris
Paris is a compact city, which means traveling from and to the two airports as well as getting around is easy and accessible by public transportation, trains, and tour buses. Many people we know decided to walk, which is a solid way to see different parts of Paris pleasantly.
However, keep in mind that Paris is still a large city divided into 20 elegant arrondissements! Therefore, walking is not always the top choice. Instead, ride a city bus or purchase a metro ticket to get yourself around Paris without any hassle. Velib' bicycle network is a neat option if you're a bike-friendly traveler. All you have to do is grab a one-day or seven-day ticket up to your need and you're all sorted. We personally prefer the RER Train as it's quicker compared to the above options, as well as a tour bus because you can fully recover from the flight without all that walking involved.
Where to Stay in Paris?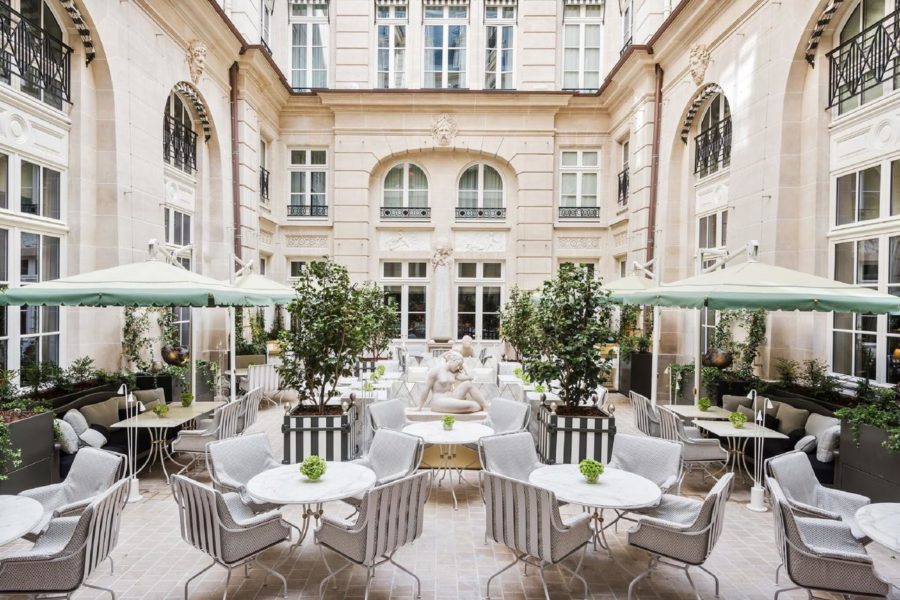 Our favorite place to stay in Paris is Rue Cler in the 7th arrondissement given its magical feel. Many people we know base themselves around the Marais and Saint-Germain-des-Prés, as well as around the metro stops just to navigate more easily. If you dig in this article about the best hotels in Paris that we curated, you would find many options around the central area.
What to Know about Currency and Money Exchange in Paris?
Euro (€) is the local currency in Paris. Measures of notes start from 5 bills and increases to 10, 20, 50, 100, 200, and 500. Meanwhile, coins are in measures of 2 € as the biggest and lower to 50, 20, 10, 5, 2, and 1 cent. If you ever need to exchange some bucks, check out the Change and Collection at 1 Rue Rouget de Lisle or CEN Change Dollar Lirve Yen Paris at 70 Boulevard de Strasbourg.
Does Paris Accept Credit Cards?
Withdrawing some cash using Master and Visa cards is accessible in many ATMs at the banks and post offices around Paris. Remember to change your PIN number into 4 digits if your card is set up with a 6-digit numeric PIN or whatnot.
Electrical Sockets and Plugs in Paris
230V is the standard supply voltage operated in all power sockets in Paris. Speaking of which travel adapter you need for Paris, go for type C and type E!
Which Languages Are Spoken in Paris?
It goes without saying that French is the most common language you hear in Paris, but more specifically – Parisian French. In case your French ability is almost zero, English is a safe way to go. All in all, we would recommend you picking up a few basic lines in French just to make things friendly and easier. A basic greeting, Bonjour for Hello, Merci for Thank You, or learning how to order something with a "s'il vous plait" will put a bright smile on Parisians' faces.
How Safe Is Paris?
The capital city of France is considered relatively safe to walk around any district without getting involved in a crime-ridden neighborhood. However, pickpocketing has been triggering anxiety that it happens quite a lot in crowded and touristy areas such as the metro, Madeleine, Champs Elysees, Eiffel Tower and the Sacré Coeur in Montmartre.
These thieves usually work in groups with a strange distracting tactic. So the best way to avoid an unwanted situation like this is keep an eye close on your belongings, leave your brand-name camera and laptop bags home before hitting the streets as these items usually draw attention. If there's any feeling of suspicion, hold your belongings instantly and walk away!
Other than pickpocketing, It's reasonable if you're concerned about a terror attack like what happened back in 2015 but it should not be a common scene.
Best Sim Cards to Purchase for a Hassle-free Vacation in Paris
Gearing up with the Internet everywhere you go makes things so easy to navigate. You can track direction, make a reservation, keep up with all the notifications with just one simple plug of a local sim card. We purchased a 4G wifi coverage with available pick up right at the Charles de Gaulle airport.
It allowed us to stay connected for 14 days including calls and texts with a 20GB limit – working like a charm! Other than this, you can opt for any sim card available in where you live, as long as it supports calls and internet data throughout Paris!
Best Time to Visit Paris
Even though Paris is a year-round destination, we highly recommend you to make it during spring, fall and winter when the city is illuminated with Christmas lights. Fall arrives in Paris from September to November bringing a wealth of fashion shows and trade fairs.
Summer with a scorching heat with temperatures hovering around 34°C make Paris an unbearable place to chill. And that is the reason why summer becomes the least favorite for local Parisians to enjoy, causing them to flee somewhere for a relaxing vibe.
One thing we want to reveal is that the hotel rates tend to drop during winter from November to February when the weather becomes extreme by going under 0°C with lots of rainfalls.
Dress Code in Paris: How to Dress to Impress Parisian?
Paris is a kingdom of fashion, it's impossible to not admit it. Therefore, even though the dress code is not a strict code of conduct, it's essential to dress on a nice side! If you don't feel like fitting in, dress however you like as long as it's not making the scene.
We would say sports shoes, sweatshirts, and low-rise jeans will fit the bill for teenagers. Miniskirts, high heels and outrageous make-up look is not a proper Parisian standard. If you can pack something casual, classic, and chic to make some good use of your wardrobe when visiting Paris, that's the best!
We've seen people in khakis, shirts, and leather shoes walking down the streets or into a café. To be honest, they look so fine in those types of street clothes! If you're wondering what to wear when going out in the evening, we would recommend good cuts and simple, pretty fabrics that are not overly flashy!
5 Coolest Things to Do in Paris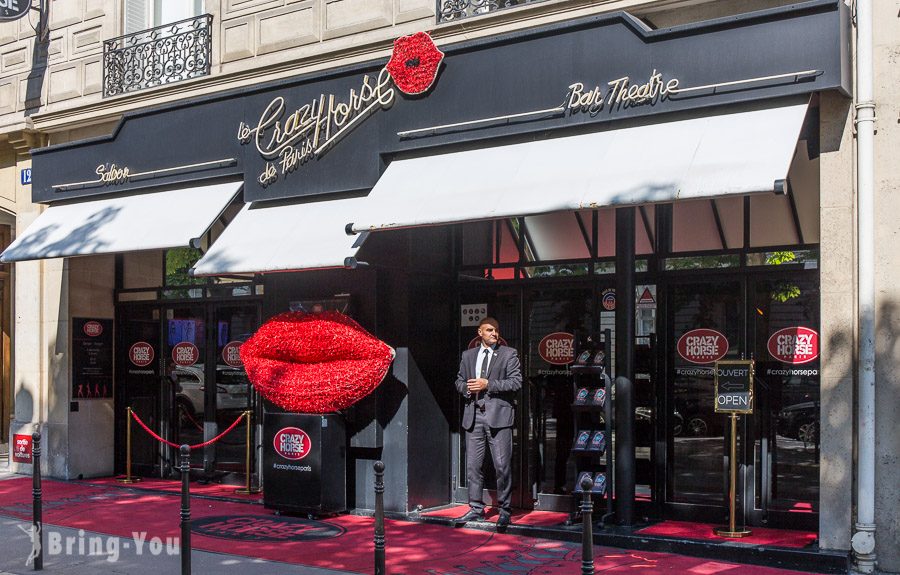 Scream Your Heart out at Disneyland Paris
It's time for magic! If you're hitting Paris with your little ones, don't let Disneyland Paris go to waste! Remember that the Disneyland Paris Resort comprises two theme parks, one is Disneyland Park and the other one is Walt Disney Studio Park. Any of these two areas is worth your while but you only have a day to explore, make sure to save it for the highlights first!
If you're a thrill-seeker, check out the rendition of Space Mountain where you will scream your heart out at the steampunk-like aesthetic. Remember that little Remy from Ratatouille? Now you've got a chance to deflate yourself to his size, and feast your senses in a marvelous yet thrilling adventure through the famed Parisian establishment of Gusteau in Ratatouille: The Adventure.
Indulge yourself in the magic of Disneyland Paris
Open Your Mind at the Louvre Museum
Visiting the largest museum in the world always gives us butterflies in the stomach, and we believe you will feel the same! Beyond doubts, the Louvre Museum shares a slice of Paris's heritage with its kinship to the city's history.
Located in the first arrondissement of Paris, the Louvre makes global headlines with a massive 21-meter-high glass pyramid. The Louvre houses over 35000 works of art. And if you plan to admire them all, get ready to seize 100 consecutive days of your vacation for this museum only!
Given its prominent reputation, the Louvre witnesses notoriously long ticket queues every day. So instead of wasting your time doing nothing, save more time for a pleasant and insightful stroll with a priority access entrance ticket!
Claim a Seat with Hop-on Hop-off Tour Bus
Making your way around the city for a pleasant sightseeing trip on foot sounds just great if you can spare a whole day checking in at different sights. However, if you're short in time but cannot get enough of what Paris has to offer, opt for a hassle-free alternative with a ticket to Hop-on Hop-off Paris!
Get a glimpse into this romantic city without stressing your muscles through the most iconic landmarks such as Champ de Mars, Musee d'Orsay, Eiffel Tower, and many more! Is there anything better than riding down the sprawling boulevard of Champs-Élysées, let the breeze caress your skin, and embrace the panoramic vista from an open deck?
Indulge in the Seine River Sightseeing Cruise
Soaking in the dazzling cityscape of Paris from the airy deck of a sightseeing cruise is a perfect yet simple way to game up your vacation. Get ready to take in all the famed landmarks, bridges, and skylights from an impeccable and serene viewpoint down the Seine River. Most of the cruises last for roughly an hour and operate on the same circuit so you won't have to fret over which cruise to aim at. We specifically adore the dining cruise even more as it offers a one-of-a-kind experience when the sun beams down and the city is lit up. So if you're traveling with your significant other, a Seine River dining cruise is also a good call!
Feast Your Senses at the Moulin Rouge Show
A sheer quantity of feathers, high leg-kick, record-breaking dance moves, and high-energy atmosphere – all that go into a two-hour show of Moulin Rouge. This famous French Cabaret has been going strong since 1889 and it doesn't seem to show any sign of slowing down. Located at the foot of the Montmartre hill, Moulin Rouge keeps pulling in tourists with gorgeous French dancers doing the splits in shining costumes and the glamorous ambiance is heated throughout the show.
Get your Moulin Rouge Show ticket with Dinner or Champagne at a decent price
What to Know Before Setting out to Paris? A Quick Rundown to Paris Social Etiquettes
Given Paris being a modern and multi-cultural destination in Europe, there are only a few basic things to keep in mind before setting out on your fantasy trip to Paris:
Tipping is not an essential manner when eating out in a restaurant. If you appreciate a top-notch service, be generous by leaving up to 10% of the bill.
French cuisines have taken the world by storm, and eating at one of the most famous restaurants in Paris is a must-do. Remember to make a reservation and pay attention to the dress code if you ever put it on your bucket list!
It's a token of common sense but we think it's essential to put it out here. When you only want a drink in a restaurant, pick a table without the setting because those set-up seating with placemats and silverware are mainly served a meal.
It may not be a common scene but many attractions are closed on one of the weekdays, so make sure you have a second look before dropping by.
Many public toilets are NOT free of charge, which means you're expected to pay around 0.50€ to enter.
A Perfect 3-Day Itinerary for First-Time Visitors
If you ask us how many days should you have for Paris, we would say three. If you have more time to spare, that's even better but we do think that three days make a pleasant stroll to get an insightful digging into this City of Light.
First Day
We like to start off at the most symbolic attraction, Eiffel Tower, and revel in an expansive view over the cityscape. And then, pep up your sightseeing with an easy trip from a Seine River Cruise which sails you through the major sights. In case you're not that appealed by the sightseeing cruise, opt for the hop-on-hop-off bus instead which also fits the bill.
When the sun beams down, get this chance to embrace the awe-inspiring sunset from one of the most scenic points in Paris, the Tour Montparnasse before giving your belly a local treat at one of the creperies nearby.
Second Day
On the second day, it's time to get serious by saving a solid amount of time for the Louvre Museum after visiting the Arc de Triomphe. Dropping over this iconic symbol in the morning gives you a stunning background with dazzling sunlight to win a killer shot!
We want you to spend up to half a day in the Louvre to fully indulge in its sense and the feel of all the works of art. Take an easy stroll down the Champs-Elysees, soak in the peaceful setting by dining out at a café's airy patio. Live up your night with a two-hour show of Moulin Rouge and have a lavish dinner served with Champagne while watching the Cabaret before bedtime.
Last Day
On the last day in Paris, boast a lively morning at Disneyland Paris and scream your heart out at the sudden loops and turn on an exhilarating ride. The latter half of the day can be saved for an easy walk around the Le Marais and Latin Quarter Area.
Paris is a typical modern enriched city that truly lives up to its hype. With this definitive travel guide, hopefully we've got you covered before you set out to Paris for the first time! Bookmark this article right away and get ready for a fun, leisure, and insightful vacation!
Related Stories