Covering over 7500 million kilometers, Australia is surefire not a small country visit. Either if you're a first-time visitor or a returnee, Australia has so many hidden gems out there that are waiting for your adventure. We've done some good diggings to provide you an ultimate list of the 15 best things to do in Australia so you don't have to!
Australia at A Glance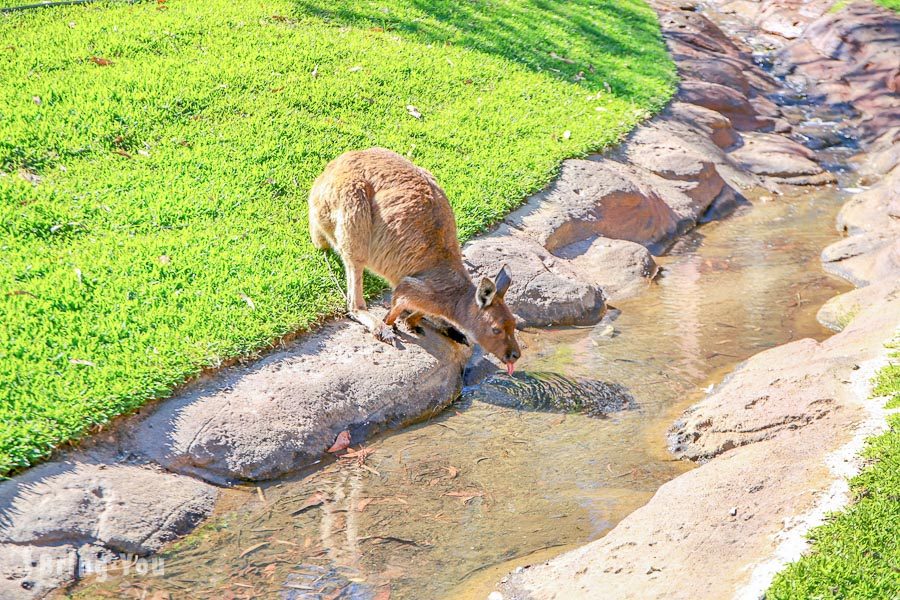 Boasting a diverse topography, cultural heritages, and a myriad of wild adventures, Australia is one of the best places to visit in the world. From the red-earth center to the lush rainforests, from the deserted outback to the sun-drenched beaches, Australia wins the heart of all globetrotters out there. While many people are still confused over Australia's capital (which is Canberra), we have Sydney, Melbourne, and Queensland peaking the list as the coolest destinations where the main happenings take place. The best time to rock Australia is from September to November and March to May. However, some nature-oriented activities such as surfing and hiking require a double weather check. If you're a newcomer, make sure to have some Australian dollars ready before hitting the streets. 8 states and territories are forming the country while the coastline reaches nearly 60000 kilometers.
20 Must-Do Activities in Australia You Can't Miss
Cuddle with Your Koalas at a Wildlife Park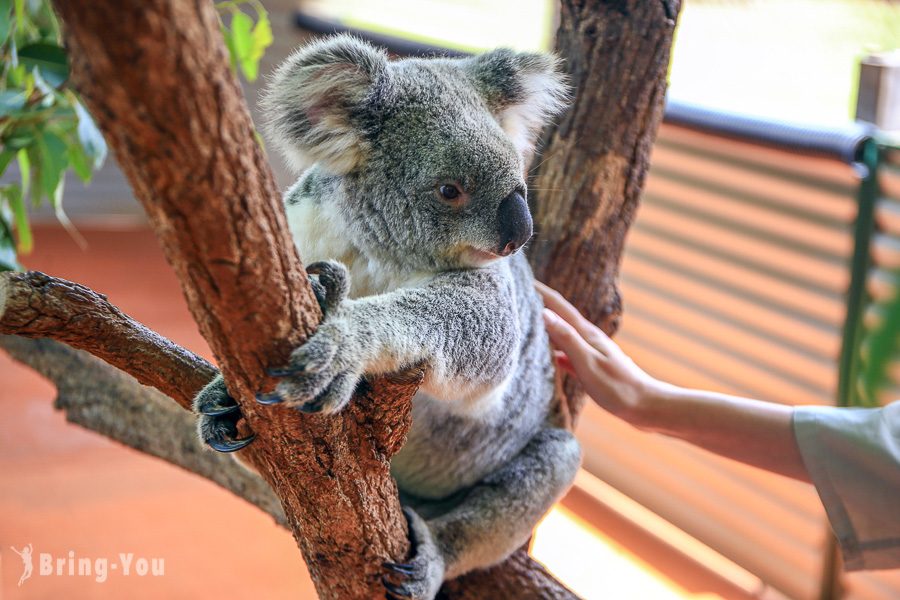 Who's here to cuddle some koalas, feed a croc, and watch the kangaroos? If Aussie's wildlife is where your heart is, check out some of the best wildlife parks in the country! If you base around Sydney, make sure to pop into Sydney Zoo and Symbio Wildlife Park for a stroll. Whereas, Melbourne is home to the famous Koala Conservation Reserve nestled on Phillip Island. The long-established Currumbin Wildlife Sanctuary on the Gold Coast of Brisbane also comes in handy to top your bucket list!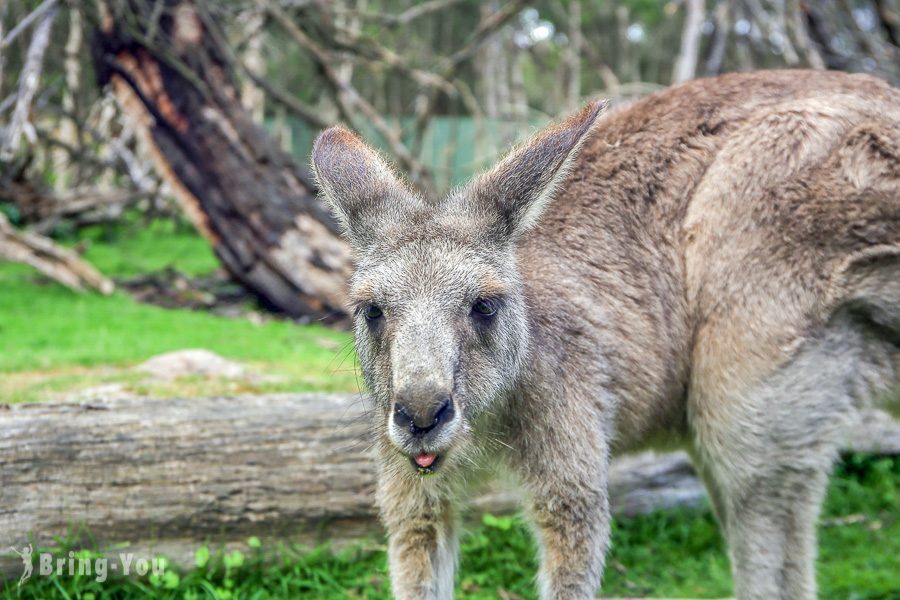 Check out the Sydney Opera House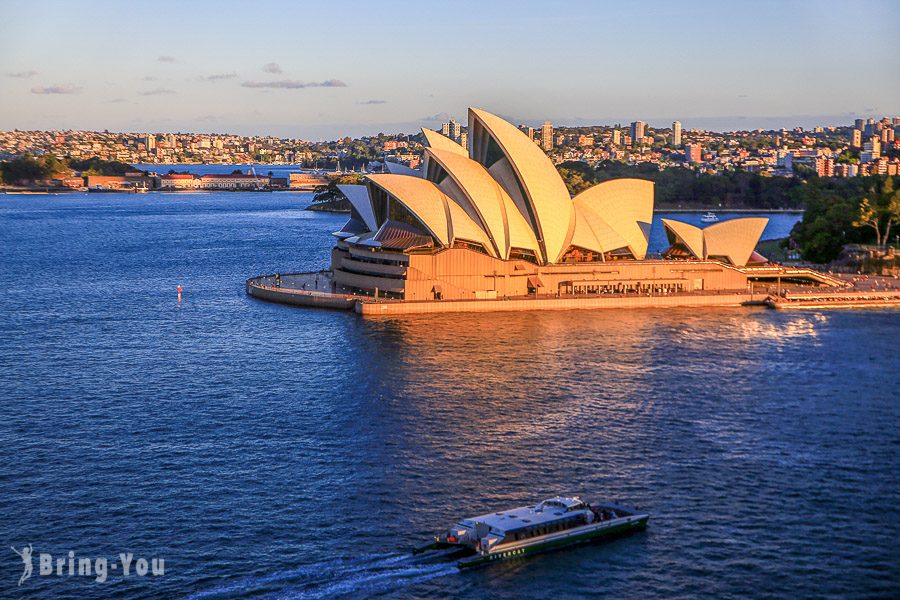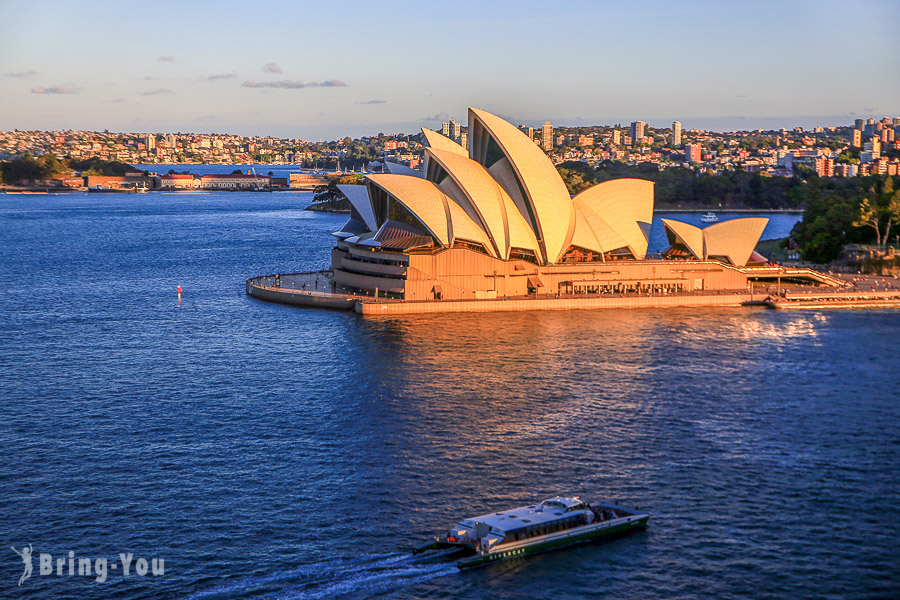 The white sailing ship-inspired roofs covering Sydney Opera House is the world-renowned symbol of the country. This overall gleaming beauty carries its torch on the innovative design, which lies outstandingly in the heart of Sydney Harbor. Perched on the waterfront of Bennelong Point, the opera house is a prestigious art center attracting millions of people every year.
You can join a guided tour exploring the halls, backstage, and dressing rooms. Otherwise, travel a tad further afield to visit the historic neighborhood of The Rocks to lounge back at a pub, café, dine in a restaurant or max out your credit card at the markets.
Check Out Sydney Opera House Guided Walking Tour
Capture the Dramatic Scene of Sydney Harbor Bridge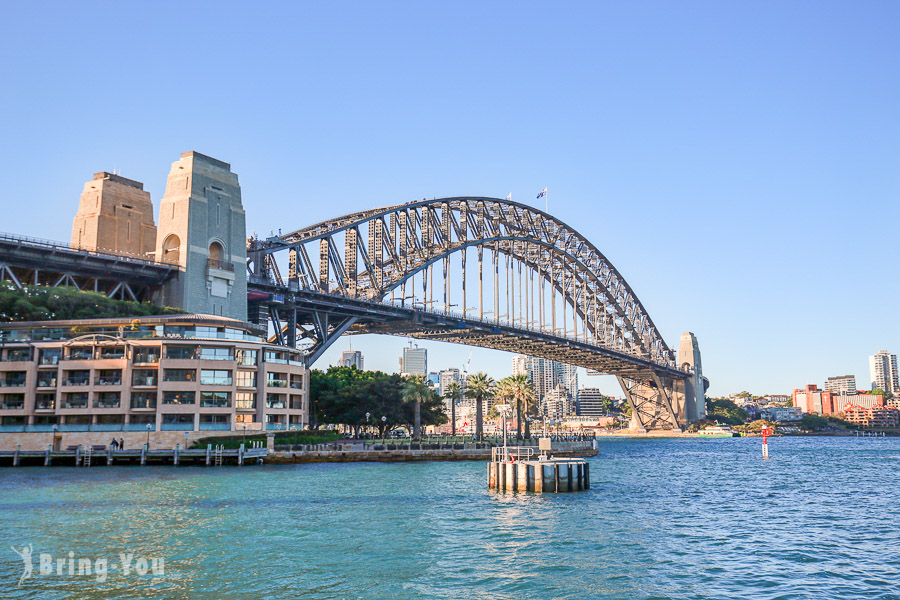 Nestled by the iconic Opera House, Sydney Harbor Bridge is one of the first things you notice about Australia. Do you know that this dramatic landmark is one of the most photographed icons in the world? Yes – you've heard it right! The steel arch bridge connects 2 sides of the Sydney Harbor while serving as a jaw-dropping backdrop when the sun beams down.
Taking root in 1923, the bridge shares a slice of Australia's modern history, and today, it's still regarded as a pride of the Aussie. Apart from contemplating the bridge from the ground and above, you can also take a plunge and enjoy some water sports at the nearby beaches.
Special Experience: Sydney Harbour Bridge Climb
Brace the Waves of Port Stephen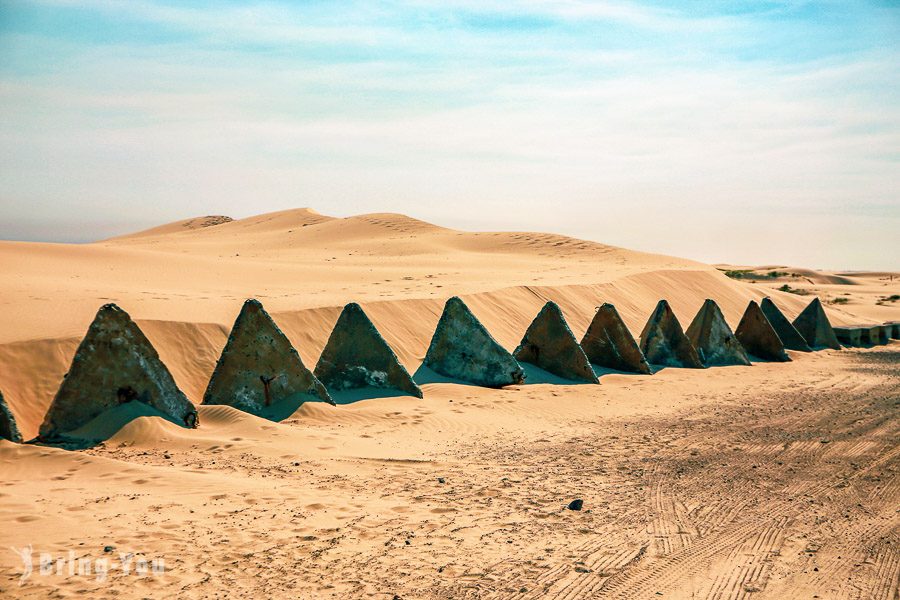 Get on a 3-hour drive from Sydney to the north of Newcastle for a perfect getaway in Port Stephens. Home to the incredible surf breaks, diving possibilities, and a plethora of untamed beaches, Port Stephan climbs to the top of Australia's best places.
Port Stephan has everything you ask for from an epic beach outing day. You can slide down the sand dunes before scuba diving with the grey nurse sharks. Hike the Mount Tomaree to work your cores or simply kick back with a horse ride along the lapping waves. Swim with the Indo-Pacific bottlenose dolphins by taking a day cruise into the ocean. Then if you're into those little tiny koala bears, it's time to put yourself in a good mood at the Tilligerry Habitat Reserve!
I joined this tour: Port Stephens Dolphins & Dunes Full Day Tour
Hike the Blue Mountains
This jaw-dropping mountain range encompasses a total footprint of 114000 square kilometers in New South Wales. Reflecting an enchanting beauty that fluctuates by season, the Blue Mountains become a dramatic backdrop for a hike, a lookout point, and a cable car ride.
Feasting your eyes on the gigantic Three Sisters rock formation from the Echo Point Lookout at Katoomba is a must-do. Looking for a thrilling activity? Then hop on the world's steepest passenger railway and head into the Scenic World Blue Mountains! The landscape inherits its name from the blue haze oil drops as it's falling off the trees and blended with water and reflected by the sun glitters.
Book Your Tour: All-Inclusive Blue Mountains Tour
Dive Along the Great Barrier Reef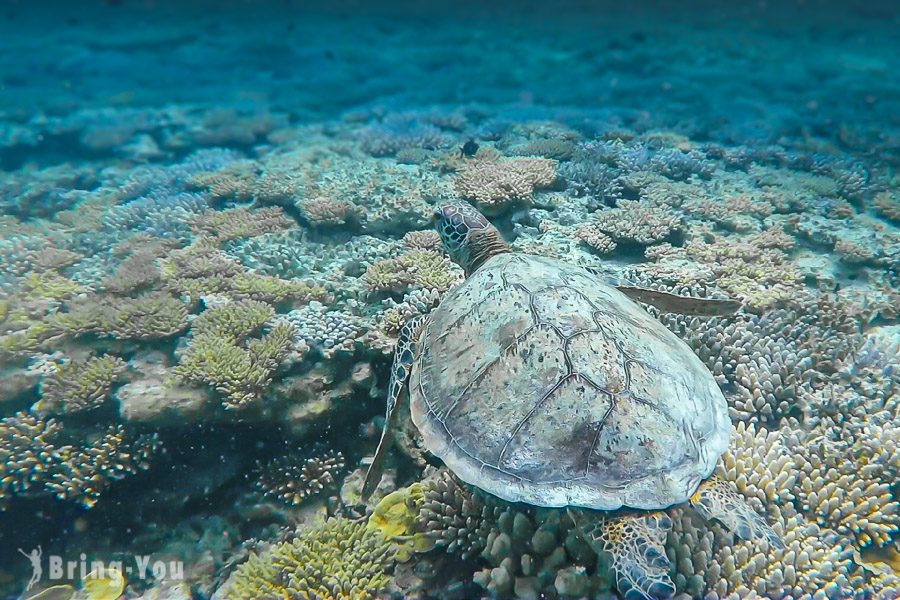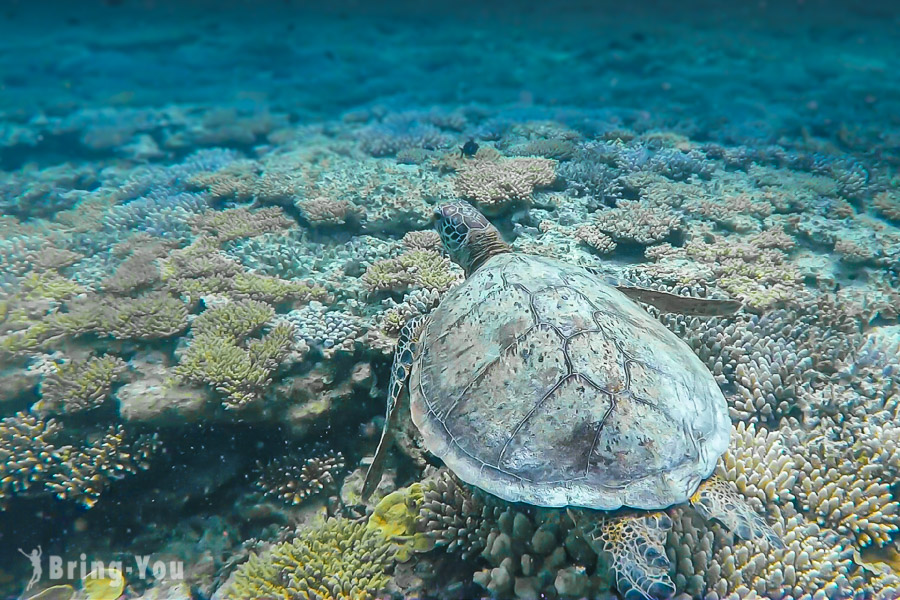 The world's largest coral reef system is home to nearly 3000 individual reefs and 900 islands. Spanning for over 2300 kilometers, the Great Barrier Reef is a marvelous natural wonder that Australia has to offer. Nestled in the massive extension of over 14 degrees of latitude is a vast collection of ecological habitats and marine life.
The Reef expands from shallow estuarine areas to deep ocean waters, making it a complex natural system. Diving and snorkeling becomes the top choices for travelers to the Reef. You can also embark on a hike through Hinchinbrook Island, swim with the dwarf minke whales, visit the turtle rehabilitation center on Fitzroy Island, and many more.
Go Bungee Jumping
This action-filled extreme sport is not for everyone. But if you're a hardcore bungee jumper, chances are you may have heard of Cairns, Australia as a haven for worldwide jumpers! In Australia, you only need to be 10 years old and above to bungee jump while it's 18 in other countries. Bungee jumping in Cairns is more than just an extreme sport.
This 50-meter-high bungee tower is surrounded by a thriving rainforest where you can throw a picnic or lounge back at a bar. The site is only 20 minutes away to the north of Cairns where you take a leap above a pond with idyllic waterfalls cheering you up for the jump.
I am ready to scream: Cairns Bungy Jumping Experience
Drop Over the Summer Paradise of Phillip Island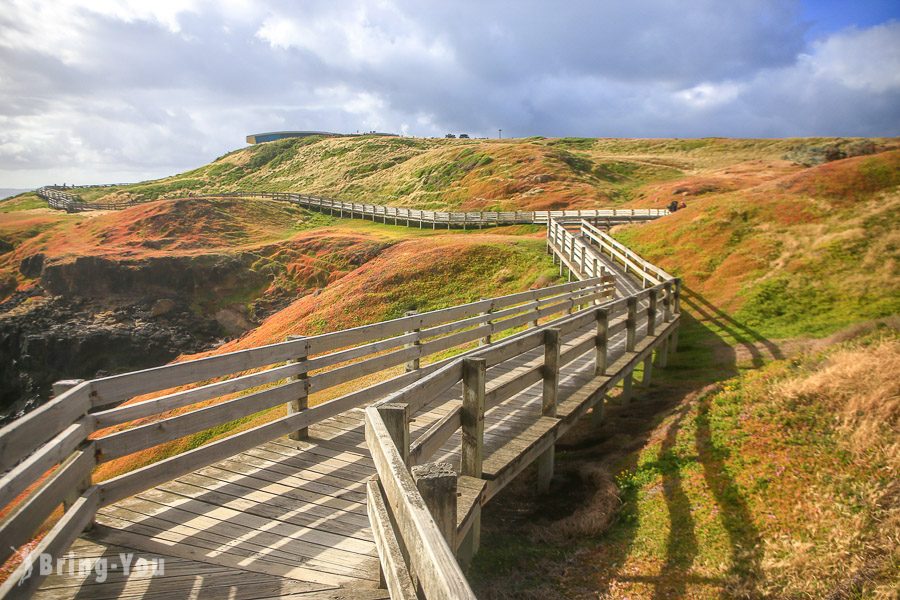 Planning a weekend hideout to Phillip Island from Melbourne is an ideal thing to do in Australia. Located off the southern coast, Phillip Island is everything you've ever dreamed of a summer paradise. Phillip Island plays host to the international motorcycle racing circuit.
More than just a beach getaway, Phillip Island is the top tourist destination in Victoria for many good reasons. There's a broad mix of visitors hitting the island looking to enjoy the wildlife, especially the penguin habitat. The impressive coastal scenery and thick bushland is the top of the crop for those wishing to reconnect with nature.
Meanwhile, its Woolamai Surf Beach is famous for the massive waves and ripper currents. All in all, Phillip Island is totally worth being jotted down on your bucket list!
I booked my tour to see the penguins here: Phillip Island Tour
Recharge Your Energy at the Gold Coast of Queensland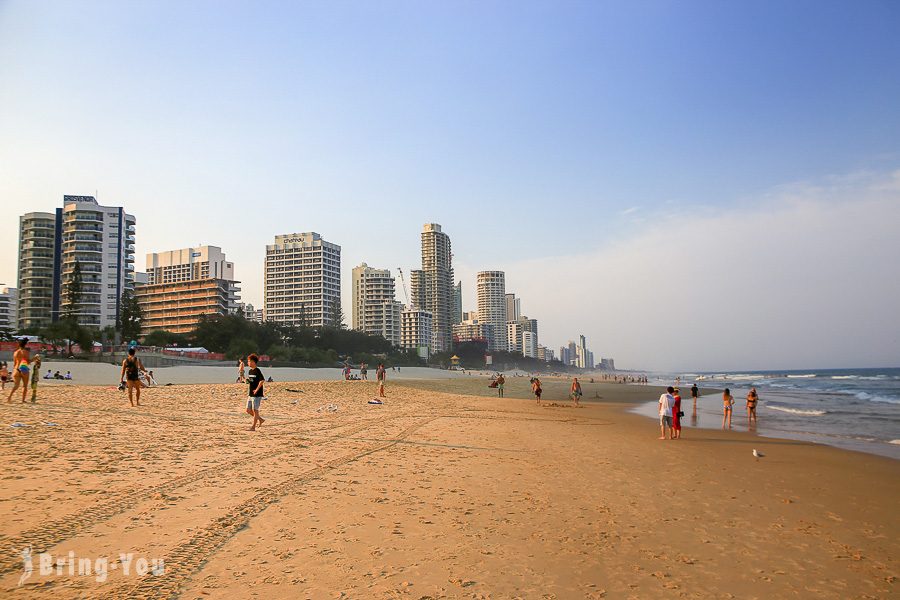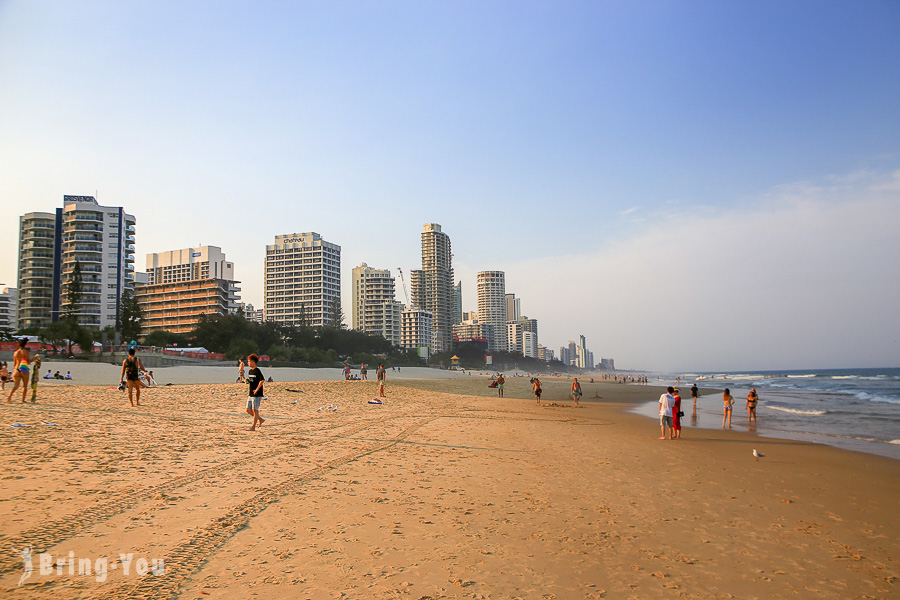 Queensland's Gold Coast is blessed with all the best happenings to pamper the soul of beach lovers. We're talking about the sun-kissed beaches, lush hinterland, and even the bustling theme parks for an epic ride. Gold Coast is the best definition of the Aussie style. Spend at least three days in Gold Coast and your premier holiday is fulfilled.
This part of Australia is especially popular amongst families with kids. Immerse into the postcard-worthy view of Burleigh Pavilion. Munch on some bug rolls at Rick Shores. Stroll along the vineyards of O'Reilly's Canungra Valley. Go forest bathing in the rainforests and admire the cascading waterfalls to fill your soul.
Ride the Puffing Billy Railway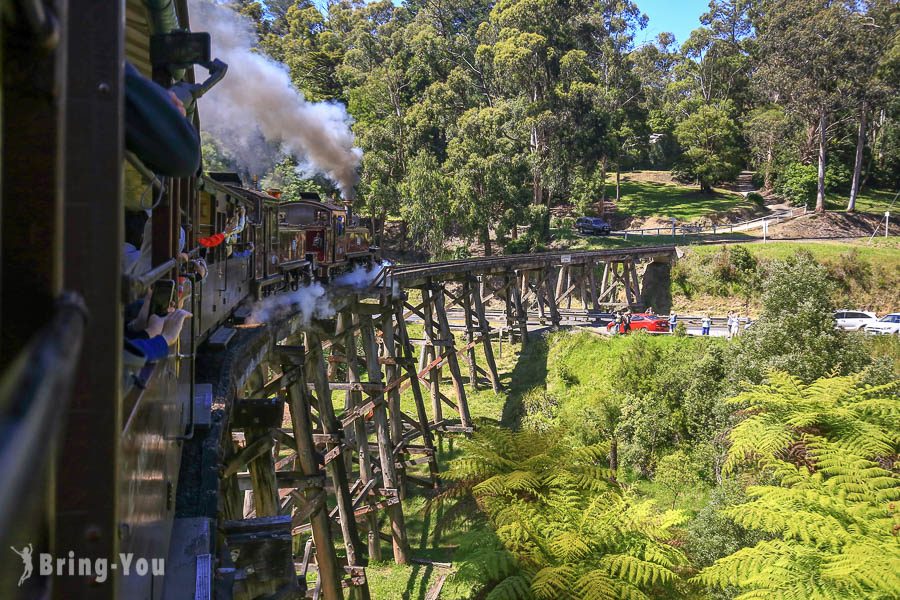 Take your sightseeing to a whole new level! Puffing Billy Railway transports you back in time with an epic ride veining through the lush nature of Dandenong Ranges. Going strong since 1900, Puffing Billy Railway was the bloodline serving the local neighborhood tucked away in the hills, the railway today serves as a major tourist attraction in Australia. Ride this iconic steam train, soak in the smell of an old vessel's chimney and unwind in the nostalgic sound of the train's whistle. The rail journey runs for 25 kilometers and lasts nearly 2 hours.
Get discount tickets: Puffing Billy Railway Steam Train Ticket
Spend Some Bucks at Queen Victoria Market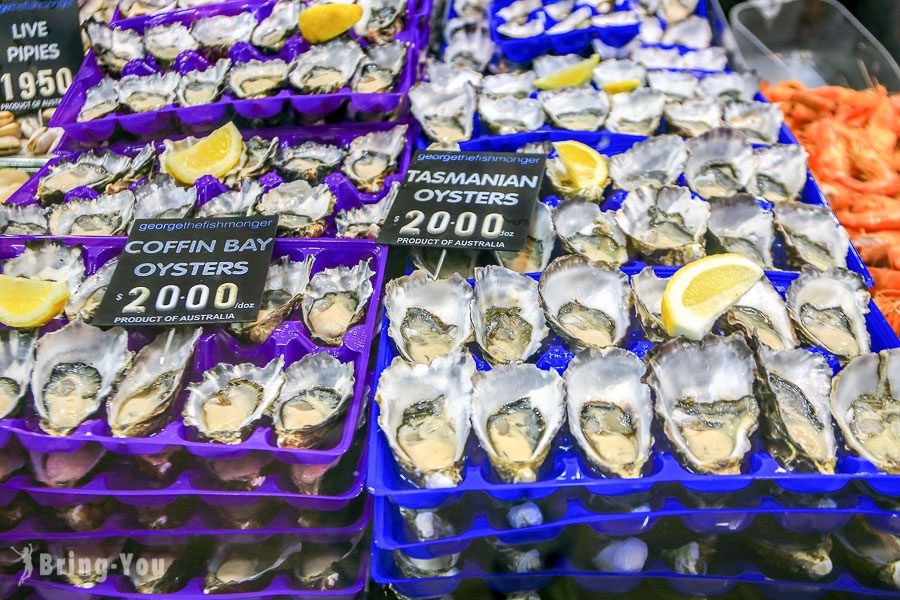 Encompassing the busy trading hub of Melbourne's CBD, Queen Victoria is a bustling, fun market. Catering over 600 vendors and kiosks, the market is a huge assortment of regional gourmets, fresh produces, souvenirs and clothing. For that reason, Queen Victoria Market becomes the top thing to do in Australia which meets the needs of all types of travelers.
Call it a local food trail if you're a big foodie. Give yourself retail therapy if you're into shopping. Or simply take in the vibrant and multicultural ambiance through the lively events and everything that comes with it!
Capture the Uluru – Ayers Rock
Uluru is an iconic natural attraction in Australia. The postcard-perfect destination has its torch on the gigantic sandstone rock formation nestled in the heart of the Red Center. Perhaps, the most recognizable scene we've all seen from Uluru is the dramatic sunrise covering the rock, which transforms from ochre to intense red within a matter of minutes.
More than just a beautiful sight, Ayers Rock embraces ancient wisdom and thriving flora and fauna species. To fully enjoy the heart and soul of the Rocks, you can partake in a Skydive tour, ride the camels, motorcycles and dine under the canopy of stars.
Visit the Fraser Island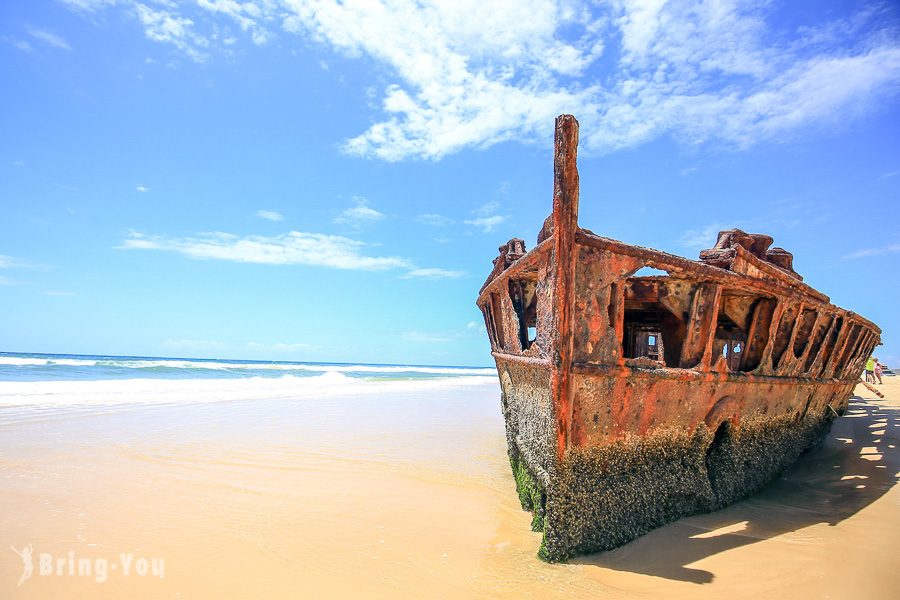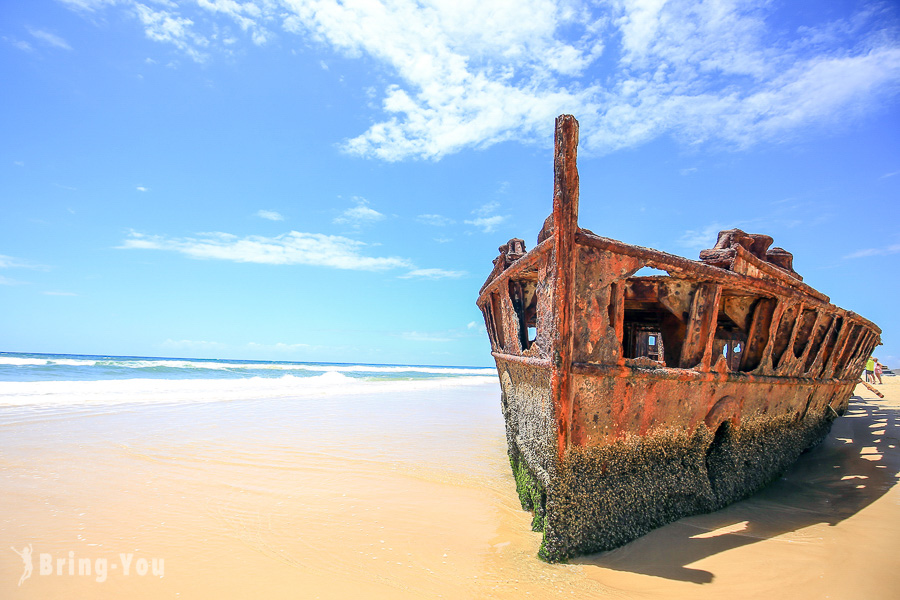 More on a lesser-known side, Fraser comes in handy if you're seeking an off-the-radar place to reconcile with nature and your inner peace. Spanning for 123 kilometers, Fraser is the world's largest sand island and has been regaining its deserved reputation. Spend three days on Fraser to enjoy the major attractions and things to do.
Kick back with a hike veining through the rainforest and swim in the rainwater lake. Embark on a whale-watching cruise to explore the fascinating charm of the nautical space. Or even if you just want to get lazy and unwind, just soak in the mirror-like waters of Eli Creek or Lake Wabby and you won't return disappointed!
The main accommodation in Fraser Island: Kingfisher Bay Resort
Make a Hideout to Tasmania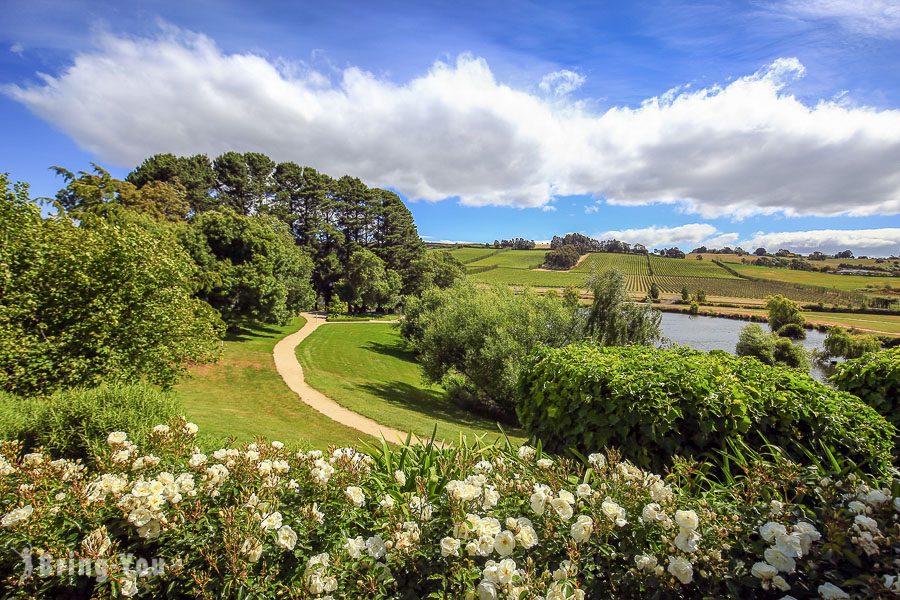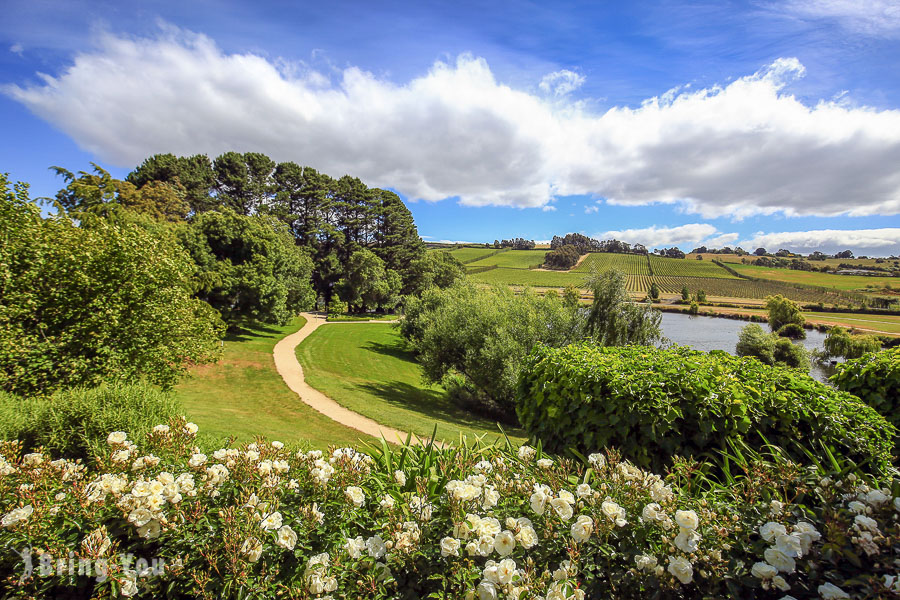 Tassie is an island state tucked 240 kilometers away to the South of Australia. Thanks to an abundance and fertility, Tasmania is a big hook for those loving fine foods and cuisines. We're talking about gourmet cheese, wines, and even chocolates.
Little do you know that Tas is also the birthplace where modern brews are introduced to the world, with Cascade and Boags being the most talked-about beer brands. If you're an art lover, don't miss out on the Museum of Old and New Art in Hobart. To reconnect with nature, make sure to check out Freycinet National Park for a long stroll along the white sand and turquoise ocean!
Soak in the Arts of Rainbow Serpent Festival
Landscape and wilderness are not the only thing Australia has to offer. Embark on the colorful, epic festival of Rainbow Serpent and be part of the locals to rock the street with your favorite beat! Rainbow Serpent Festival is an annual music and arts festival that lasts for four days in an open-air concert.
Taking root as a small psytrance-focused of the like-minded art lovers, Rainbow Serpent has been going strong for over 23 years. Visiting the festival in summer and meeting up with talented artists including bands, DJs, and producers covering a plethora of genres. Other than that, feast your eyes on the visual geometric artworks of light, watch the image come to life with talented live painters and video artists.
Tour the Middle Island and Pink Lake Hillier
The never-before-seen natural wonder of Lake Hillier has been taking the world by storm for years. Hugging the sandy coastline with a stretching rainforest, Lake Hillier is a saline lake encompassing the edge of the Middle Island of Recherche Archipelago. With an otherworldly color, the lake looms as a swath of bubble-gum pink which has a lot to do with scientific explanation.
The best experience to engulf the mesmerizing beauty of Middle Island and Lake Hillier is to fly with a helicopter. Other than that, you can also voyage with a cruise if you're down to get closer to this Instagrammable body of water.
Go Sand Boarding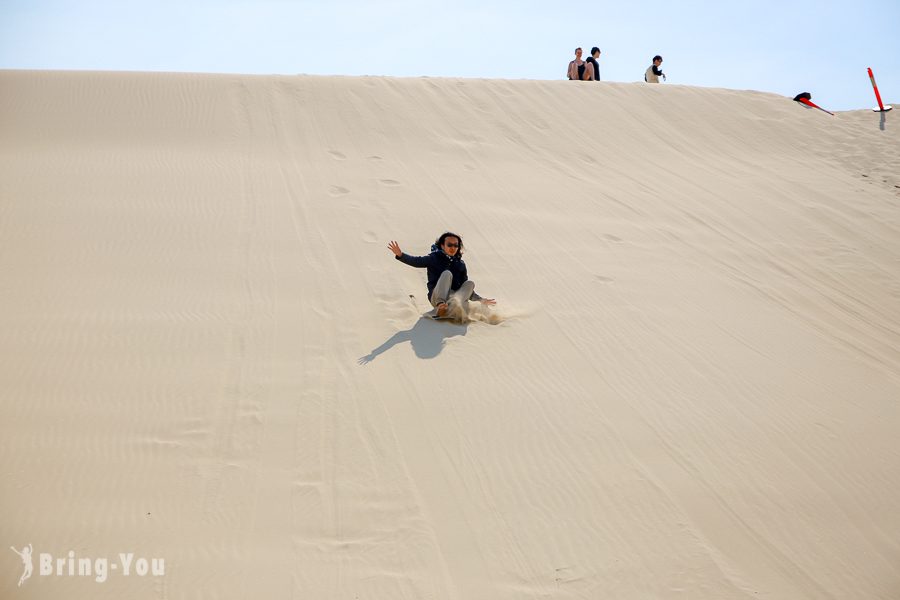 The extreme boardsport of sandboarding is driving the Australians wild and it will do the same to you. The country's diverse topography rewards visitors with numerous places for sandboarding. You can hit the vast desert or the sun-kissed beaches to rock the gigantic dunes in your own way.
In Western Australia, Kalbarri is the best place to sandboard where you'll conquer 280 feet high Superbowl. Meanwhile, the Kangaroo island in the South attracts sand-boarders to Nelson Bay of New South Wales. If you're not coming with a special board, there're many tours to gear you up with all the fundamentals.
Hover in the Air of Byron Bay
Australia wilderness has never disappointed you! Looking for a cooler way to engulf the mesmerizing view of sunset casting its glitters on the waters of Byron Bay? Fly with Byron Bay Balloon right away! No matter if you're a beginner or returnee, the pilot and staff are always ready to ensure a sophisticated and utterly delightful adventure to make your day.
Byron Bay Ballooning is an experience like no-other! You'll get to contemplate the bay's hinterland from the most jaw-dropping vantage point. The flight lasts for an hour and the best time to hover in the air of Byron Bay is before sunrise and end with a regional breakfast.
Reconnect with Nature at Mornington Peninsula
Located in the southeast of Melbourne, Mornington Peninsula makes a perfect weekend getaway with a short drive for 90 minutes from Melbourne. This is a mesmerizing sun-drenched strip of prime real estate hugged by the deep blue sea and Port Phillip Bay on both sides.
Mornington somehow reminds us of the good old days in British Columbia's Sunshine Coast. You will see the peaceful seaside villages overlooking the rugged coastal vistas. Then there are family-oriented parks and natural gardens for a relaxing outing day. If you love the beach, make your way to Sorrento or ride a horse along Mornington Peninsula National Park. Love forest bathing? The Enchanted Adventure Garden is on your merry way!
Lay Back at Mataranka Springs
Tucked away in a lush palm forest of Elsey National Park in Northern Territory, Mataranka is a hidden natural wonder where your soul is pampered and your tired bones are rested. Mataranka Springs is blessed with a perfect 34 Celsius degrees all year round, making it a must-visit natural attraction in this part of Australia.
Soak in this spring-fed swimming pool and laze around in the heart of the palm trees and woodlands, Mataranka is a perfect hideout to recall the day's events with your loved ones. Nighttime gives you a real outback atmosphere, especially if you stay over for dinner at the Maluka Bar.
Ready for the best holiday of your life? Australia is calling your name so pack your bags and get on the plane right now!