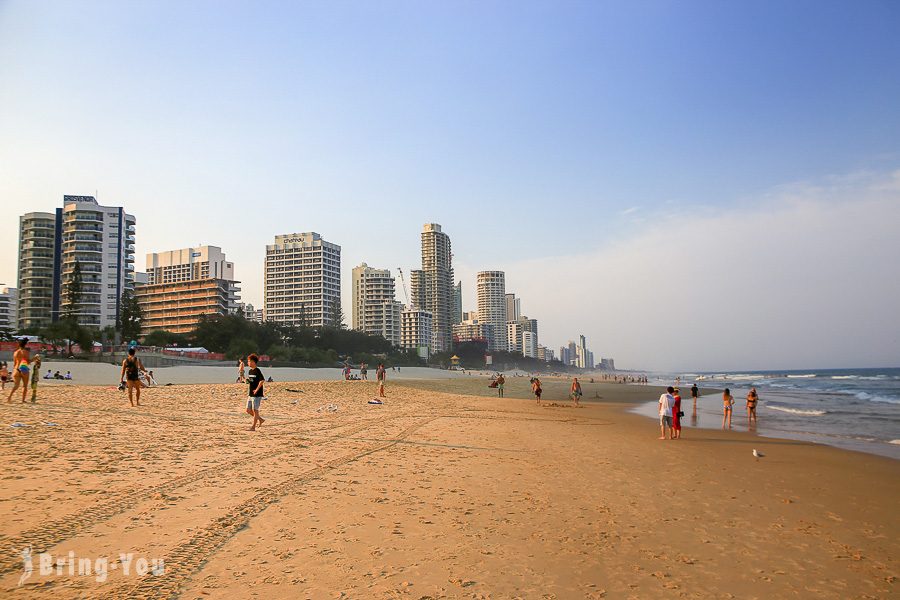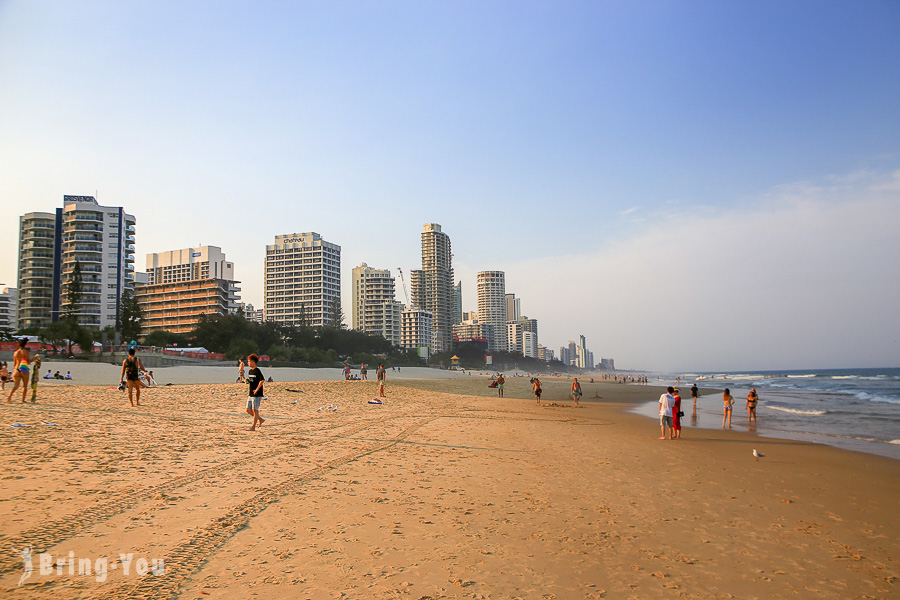 Gold Coast and Sunshine Coast have been debating for years. We love them both, but this travel guide is not a race to pick our winner. 
Rather than that, we want to dig into the best of Australia's Gold Coast so you can have a better insight and plan a better trip.
Gold Coast is a loose collection of suburbs smashed together into a community that runs along a sunny coastline.
Surfing is a big thing here. The beaches are the main draw, of course, but don't just stick to the coastline! Rent a car or hail a tram to explore as much as possible.
To help you come up with the perfect bucket list, we've compiled a pocket travel guide down below so you don't have to find it elsewhere.
How to Travel to the Gold Coast from Brisbane?
Train
As we landed in Sydney first, we took another domestic flight from Sydney to Brisbane Airport before connecting to Gold Coast Airport using an air train.
The air train station should be at the elevated Skywalk outside of the domestic terminal and on the 3rd floor outside of the international terminal.
Trains come every 15 minutes during the high season and every 30 minutes during the off-peak season. The total duration to spend on the train is around an hour.
Shuttle Services
Link Transfers, Conxion Company, and Greyhound offer daily coach services between Brisbane and the Gold Coast, covering major departures from central pick-up points, airports of the two cities, and between hotels. Fares vary depending on routes.
Uber, Rideshare, and Taxi
All you need is an app. Uber and Rideshare are pretty competitive with domestic ride-sharing companies like Didi, Ola, and Go Catch. Taxis are fine too but you need to check with the driver before popping in. Plus, the fare is way higher.
Book a Shared Gold Coast Airport Transfers
4 Different Ways We Used to Travel around the Gold Coast
Tram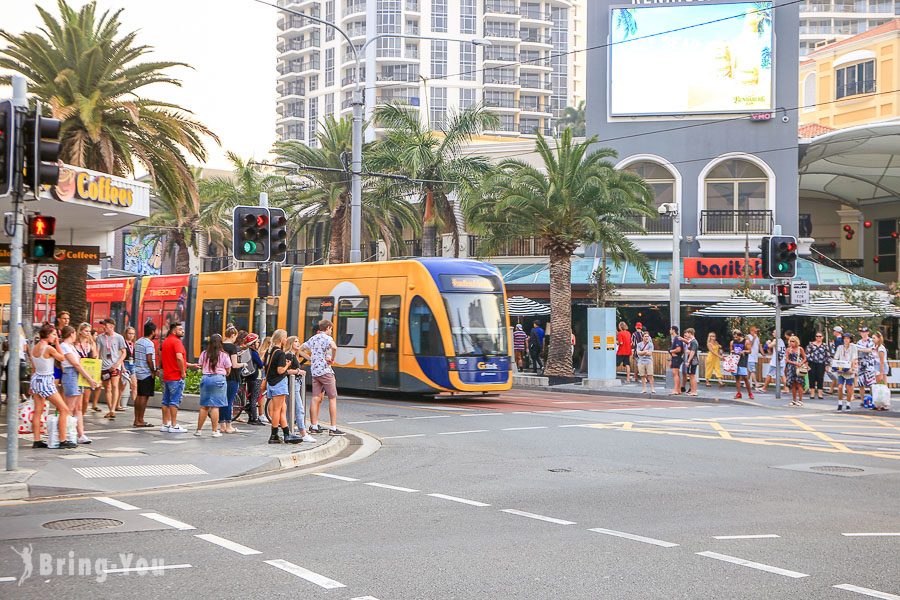 Australian refer to the Gold Coast light rail as G:link. Riding the tram is a fun and unique way to get around the Gold Coast.
Its first stop is stationed at the Gold Coast University Hospital and connects with Southport, Main Beach, Surfers Paradise, and Broadbeach over 16 different stations in total. Stage 2 of the G:link tram joins Parkwood and Helensvale in the pipeline.
Train
Taking a train is another handy way to get around the Gold Coast. Its first station is at Varsity and ends up at Ormeau Station. As we mentioned above, you can also ride the train from Brisbane Airport to the Gold Coast in an hour. Train fares vary depending on routes and seasons.
Bus

The bus system in the Gold Coast connects most of the suburbs around the region, especially the Gold Coast Highway, making it very easy to hop on at one stop and get off at another. A majority of bus routes team up with train stations, shopping hubs, and famous attractions. However, please note that buses are more common along the highway, while you need to wait a little longer if you travel around the suburbs.
Rental Car
Renting a car is always one of our favorite options because we can take control of time and itinerary in our own hands, especially if you're with your family or a big group of friends. Renting a car can start as low as AUS $20 a day depending on your route.
Stacking it up against public transportation, a rental car is really handy because it literally takes you everywhere you want to go. If you think about it, there are heaps of things to see and do outside of the existing public transport system. So consider renting a car if you can. Rental car operators usually gather around the Airport, Surfers Paradise, Coolangatta, and Southport.
Our 4 Favorite Things to Do in the Gold Coast to Embrace Both Land and Sea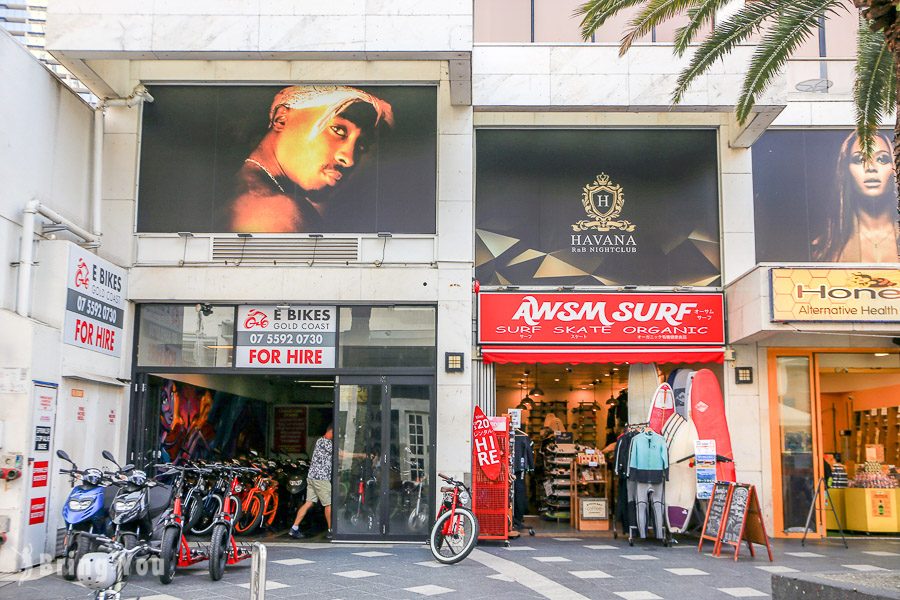 Rock the Surfers Paradise in Your Own Way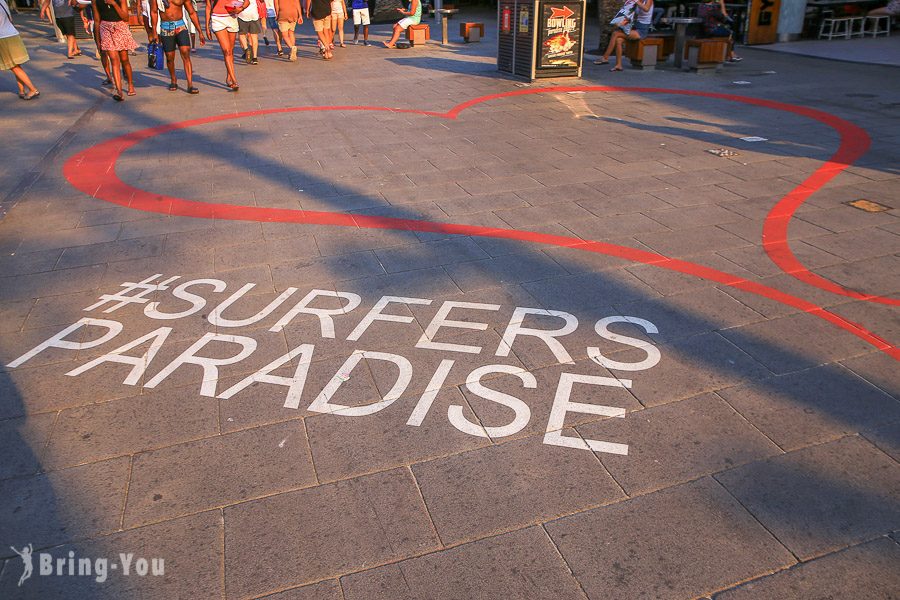 Surfers Paradise is the most sprawling hub of entertainment and nightlife on the Gold Coast. Spend a day here to sunbathe, brace the waves, take on a water sport, or throw a night party. You name it!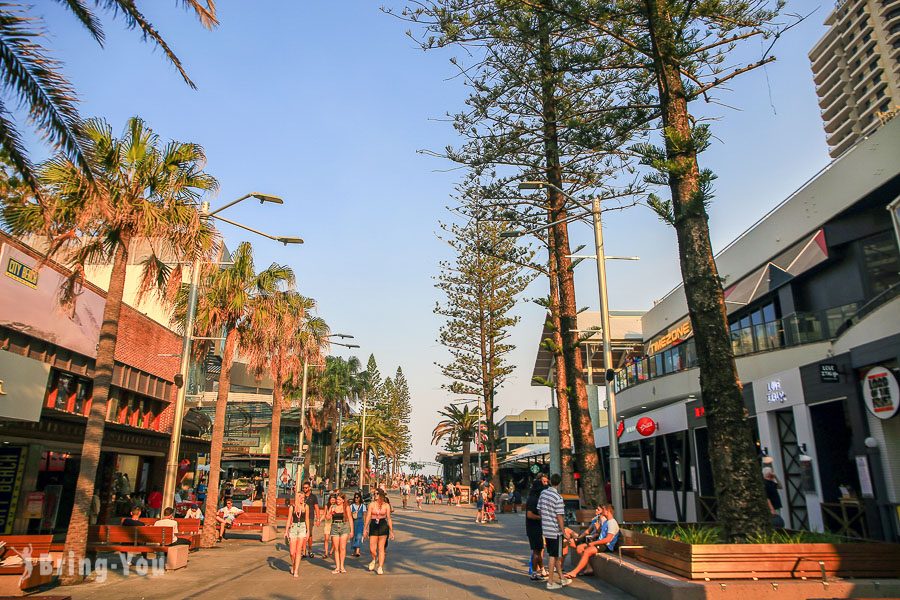 Lining up along the main boulevards around the Surfers Paradise is a plethora of cafes, bars, and shopping malls connected within a walking distance.
The best tip? Avoid Surfers Paradise in November. They host a "Schoolies" week every November when hordes of local students flock here from all corners of Straya to throw the wildest celebration after high school graduation.
Crowds? Check!
Drunken activities? Check!
But if you don't mind this craziness then go ahead!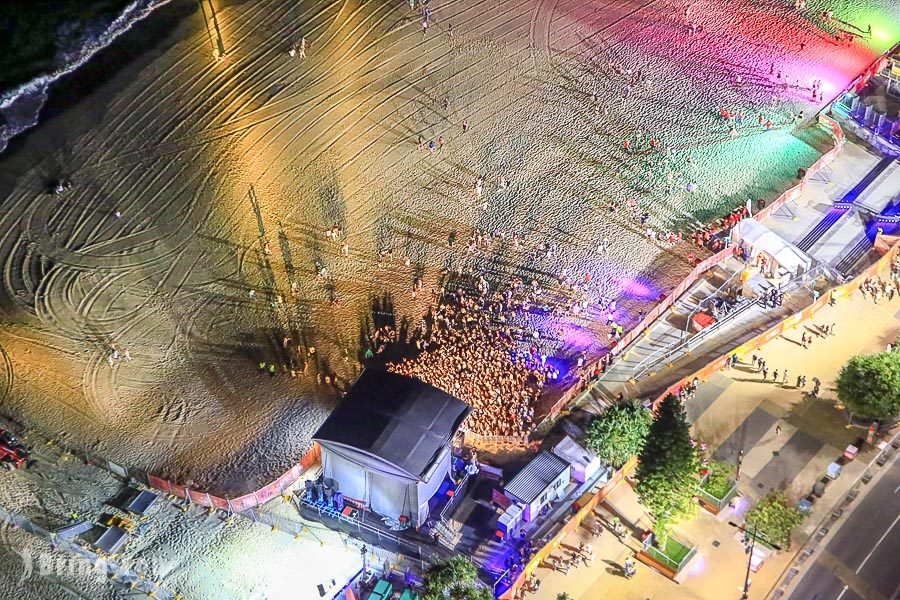 Soak in View from SkyPoint Observation Deck
Vantage point here we come! SkyPoint Observation Deck is one of our favorite things to do in the Gold Coast.
The view from Floor 77 is insane! Standing from one of the tallest buildings in the Gold Coast promises a sweeping wraparound view along the coast and the hinterland further afield.
Make sure to check the weather before reserving your ticket, because the last thing you want to see is a dreary sky full of clouds.
They host a buffet breakfast on the same floor, so drop by if you want to sample some delicacies while enjoying the unrivaled view. We also tried the Skypoint Climb to test our guts and see how far we could go. Luckily we finished the walk, but it's not for the faint-hearted for sure!
Get out in Nature at Currumbin Wildlife Sanctuary
Who's here looking for a green oasis to cleanse your mind and inspire your Instagram? If that's you, check out Currumbin Wildlife Sanctuary as we did! The sanctuary is a 20-minute drive away from downtown.
It boasts a lively living habitat of animals, including koalas and the Roos (kangaroos). And we just loved snapping as many shots as possible, especially the rainbow lorikeets – it's iconic!
If you come with kids, they will love it even more. The Currumbin Wildlife Sanctuary offers an incredible educational experience in wildlife protection and conservation. It's also a non-profit haunt so your donation is appreciated.
The best part is that we were allowed to hold koalas. As far as we know, Queensland is one of the only three states in Australia that allow people to hold koalas. So embrace this chance!
Book Your Currumbin Wildlife Sanctuary Discount Ticket Here
Go Jet Boating
Surfing is fun but have you tried jet boating? This is another adrenaline-producing water sport in the Gold Coast to enjoy the coastline to the fullest. Jet boating takes your sightseeing trip to a whole new level.
In fact, Gold Coast is one of our favorite places on the jet boat. On any given sunny day, you will see plenty of beach-goers traversing in the sea before launching into exciting 360-degree spins.
Sign up for an hour jet boat ride if you're down! If you've done it once, chances are you will want to take on it time and again! Many jet boat operators also offer a helicopter tour.
These 3 Restaurants in the Gold Coast Will Make Your Taste Buds Go Crazy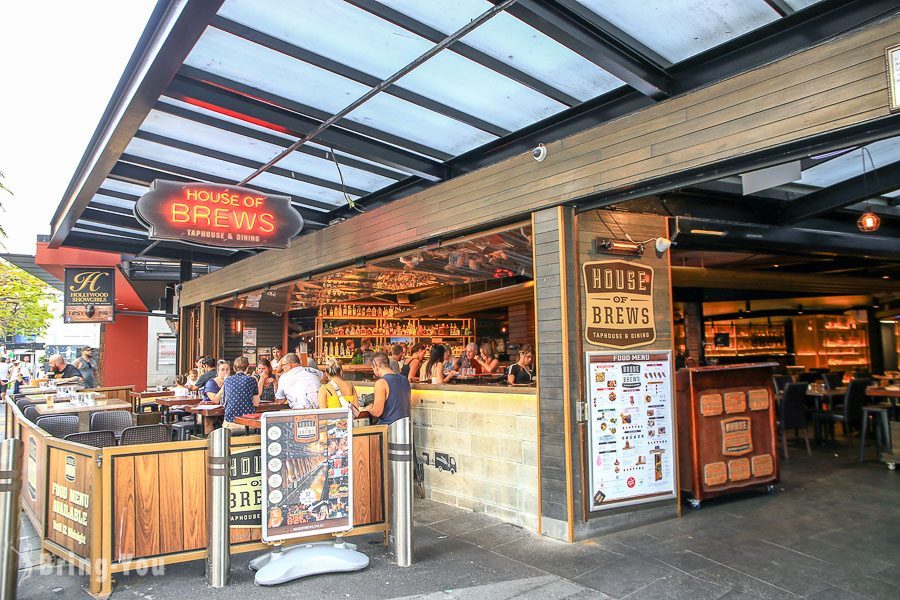 Woolworths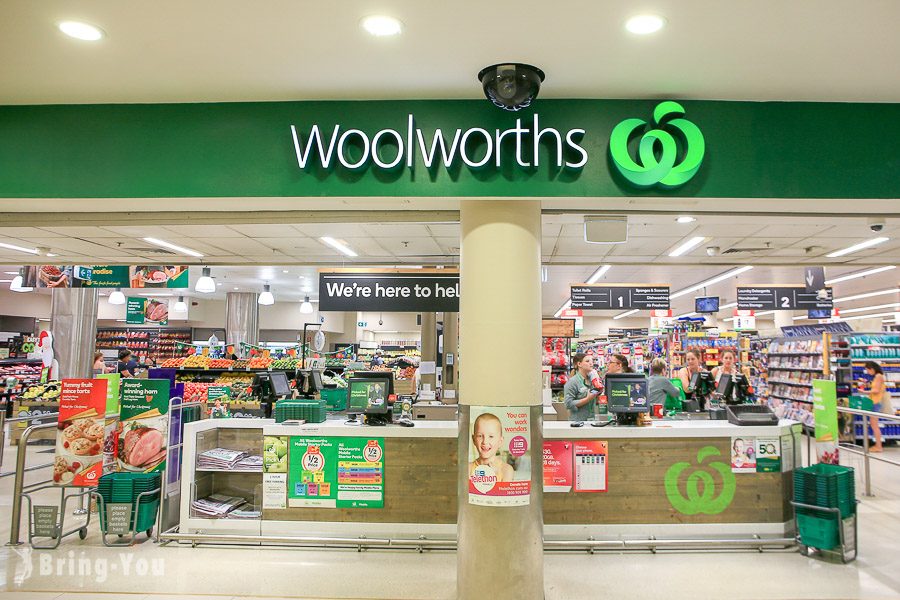 Love it! Check out Woolworths if you're here for a few days and want to cook some homemade meals by yourself. Woolworths has a supermarket with fresh produce and all the essentials you need.
Costa D'oro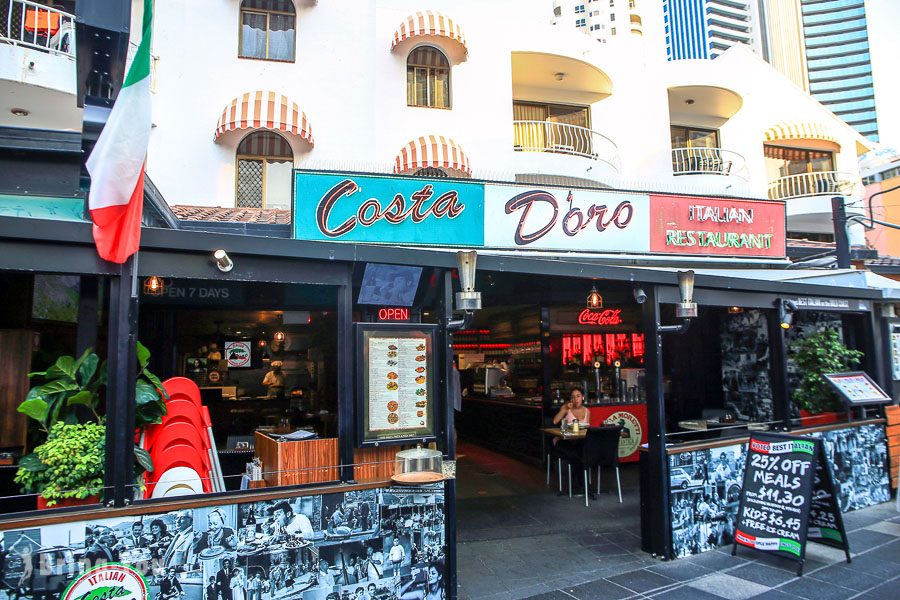 Alright, it's time to eat out! Costa D'oro is a paradise for Italian food lovers. In fact, it's also run by Italians. Other than classic pizza and pasta, they also have Tasmanian oysters which we loved!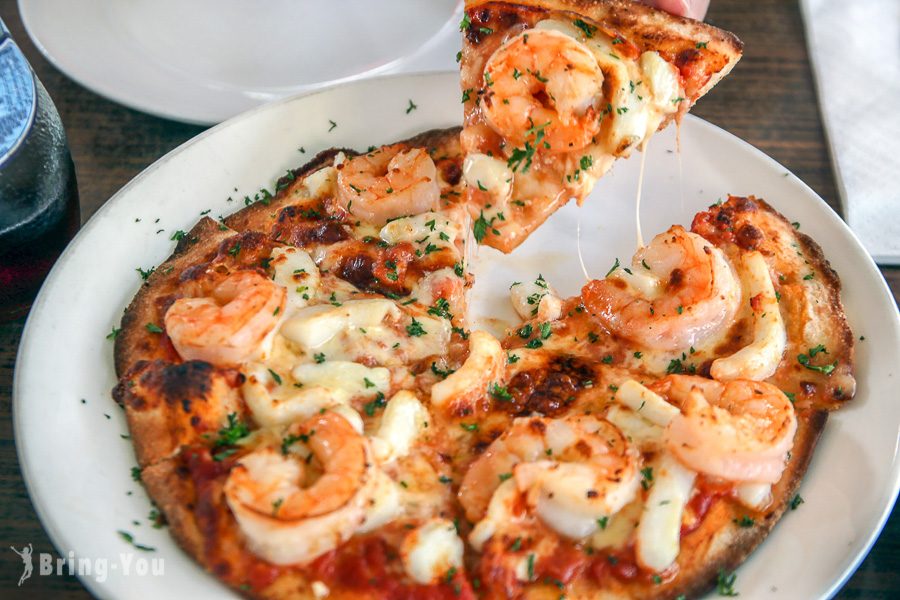 It has an amazing atmosphere, very roomy with patio seating too. The food is definitely to die for. And their extensive menu will consume you so take time and pick as much food as you want.
Pancakes On the Rocks
Stop by Pancakes On the Rocks to indulge your sweet tooth in one of the best sweet shops in the country. We went for Fresh Mushroom Crepes, Greek Delight, and Potato Au Gratin. They are all fluffy, savory, and easy on the stomach.
They have everything for breakfast, lunch, and dinner so pop in anytime you want. The price is a steal given the quality. Highly recommend it!
2 Best Sea-View Accommodations You've Gotta Check Out in the Gold Coast
We recommend two accommodations, one is a hotel and one is an apartment so you can switch between them two up to your liking.
Peppers Soul Surfers Paradise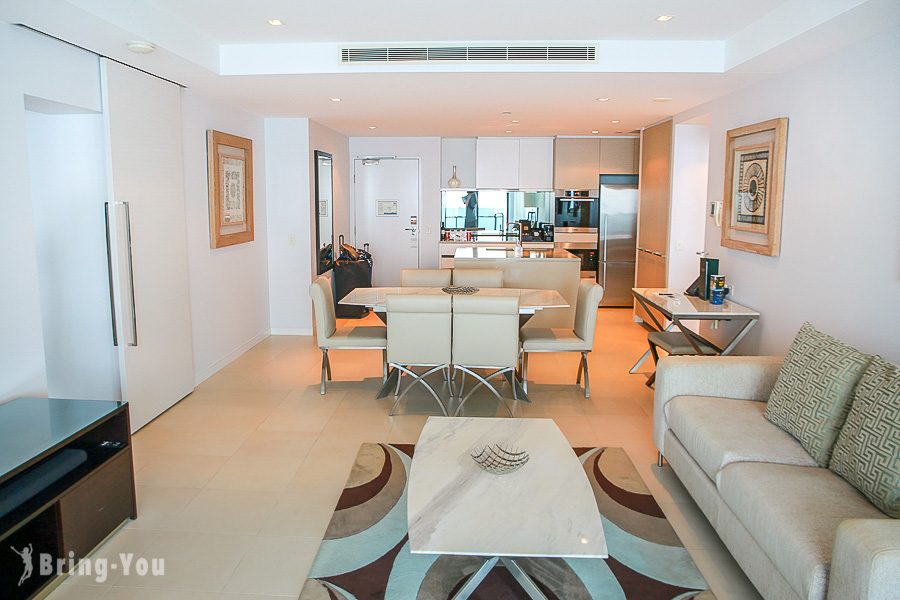 This one is a high-end sea-view apartment. It is tucked up high in the Soul Boardwalk which is surrounded by a sweeping ocean view. All of the room options are splashed in a modern, contemporary design with straight-up white and floor-to-ceiling windows.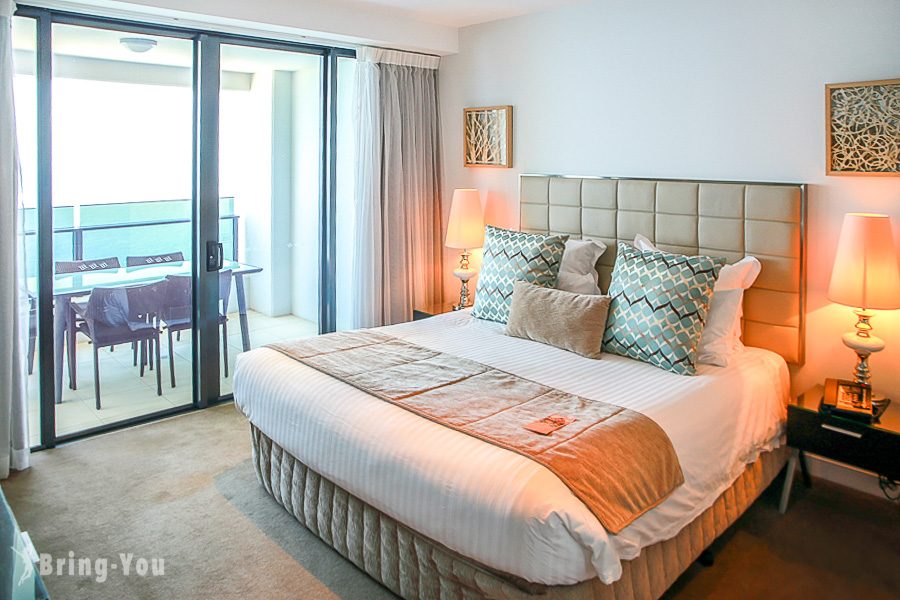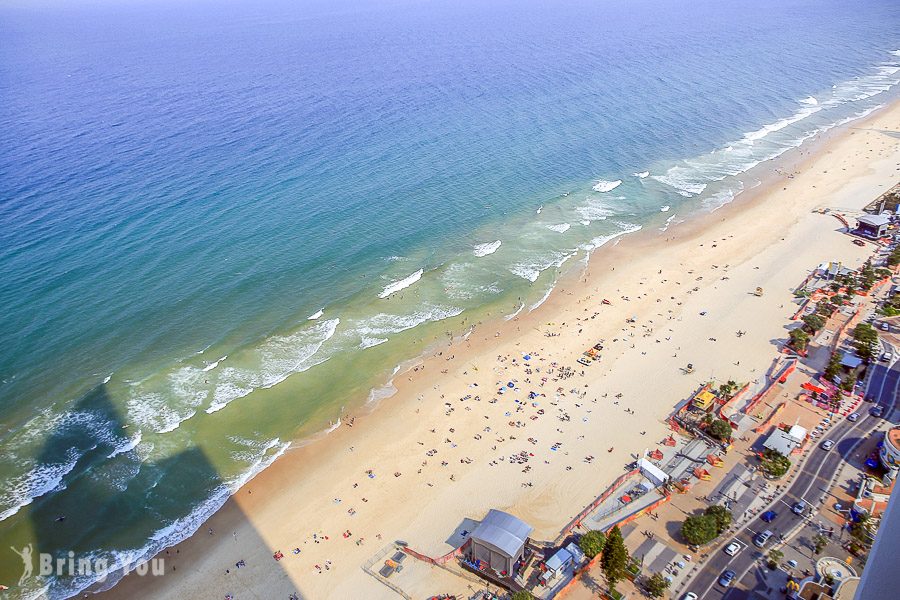 Choose an apartment with a plunge pool if you like to dunk in the water every morning, or a penthouse that fits a large family.
Mantra on View Surfers Paradise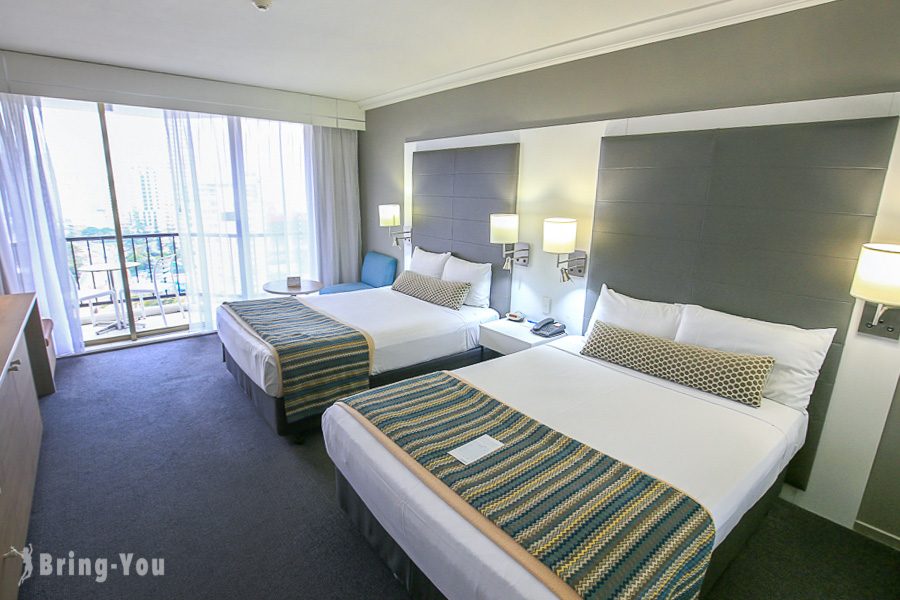 This one looks more like a condotel to us rather than a medium-range hotel. It's very modern, the rooms are spacious and spotless with sea view and city view.
Mantra on View Surfers Paradise is a stone's throw away from Surfers Paradise Beach. They offer a daily buffet breakfast and à la carte throughout the day.
These two options are surrounded by a multitude of bars, cafes, and restaurants so you won't miss out on the main happenings.
Final Words: Some Key Takeaways to Help You Make a Better Plan to the Gold Coast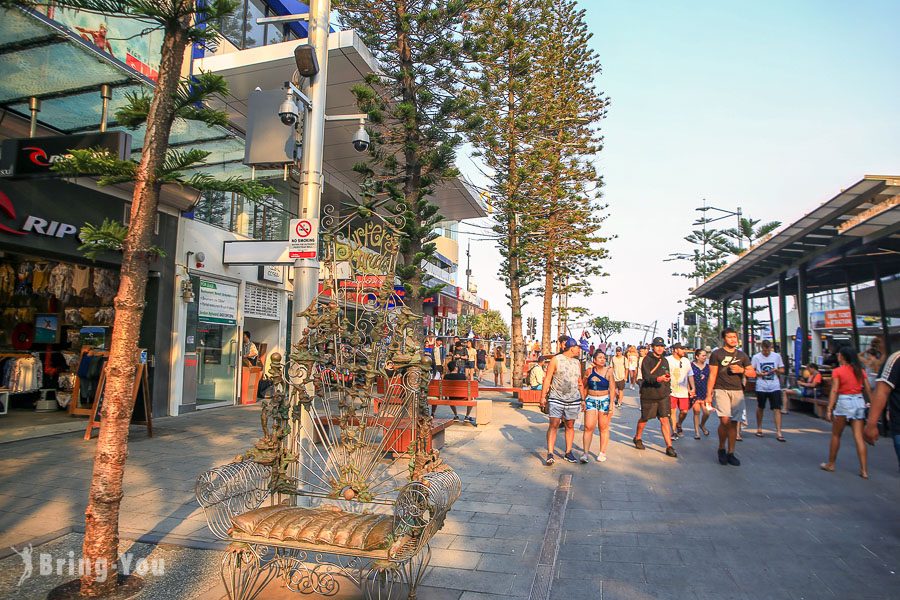 Spend a week if you can! 
We were limited to two full days only and we wish we could stay longer. There is so much to see and do in this thriving hinterland. You don't want to rush. So stay at least five days if you're really short on time.
If you're a sun – sand – surf worshipper, visit the Gold Coast from December to February.
Yeah! The weather in Australia seems as if it's falling behind the rest of the world. Summertime hits at the end of the year. Surprised yet?
March through May are perfect for autumn leisure possibilities and theme parks.
Related Stories