A tropical paradise, a leisure destination, or a haven for outdoor enthusiasts – call it what you want because they all represent Bali in the best way possible. It's a no-brainer why Bali has become such a strong magnetic field that you can never refuse to visit when seeing a postcard of its temples, islands, and rice fields.
Long story short, Bali is one of the hottest destinations in Southeast Asia. It is an island in Indonesia where many digital nomads, retreat seekers, and beachgoers are hunting down. To gear you up with an enjoyable vacation in Bali, here is a definitive guide for beginners.
Bali – A Postcard-Perfect Tropical Dream
Bali dream – now we're talking! Bali is the most visited island amongst 17000 islands in Indonesia. Located just above the Equator, Bali has everything to be your dreamy tropical island getaway!
The island is sandwiched between Indonesia's Lombok and Java and a stone's throw away from Australia. Visiting Bali is like embarking on a never-ending adventure. The smiley people, mouthwatering food, and blessed nature are ready to pamper your soul. You can ride the waves on a surfboard, kick back in a yoga session, meditate on an airy patio before trekking into the woods.
Whenever you want to spice up the night before bedtime, nightlife in Bali is no joke! Head out to the cute cafes, hip bars, or a fine-dining restaurant to put yourself in a good mood.
The mild weather, meditating greenery, and top-notch co-working space allow Bali to be a dream destination for digital nomads.
How to Get around Bali and Travel from the Denpasar Airport?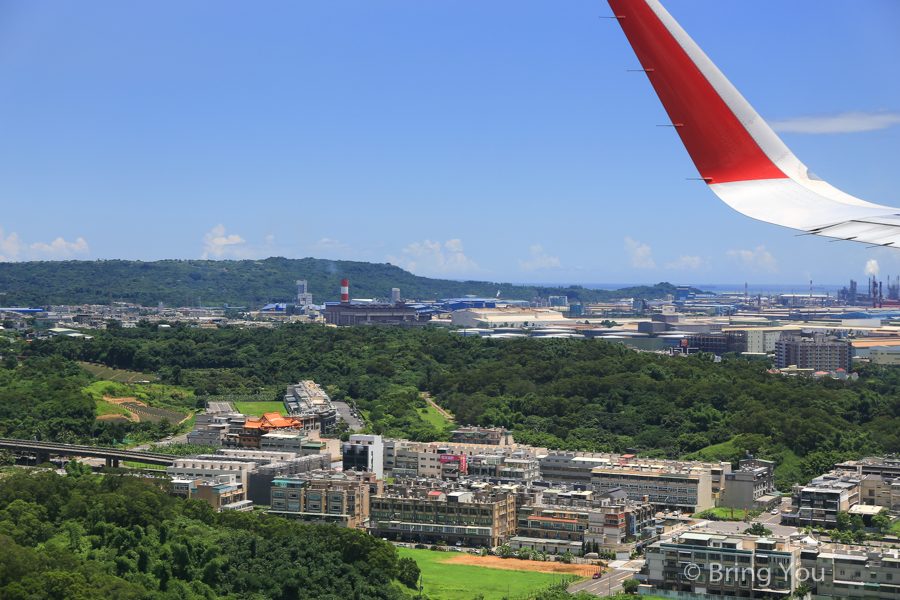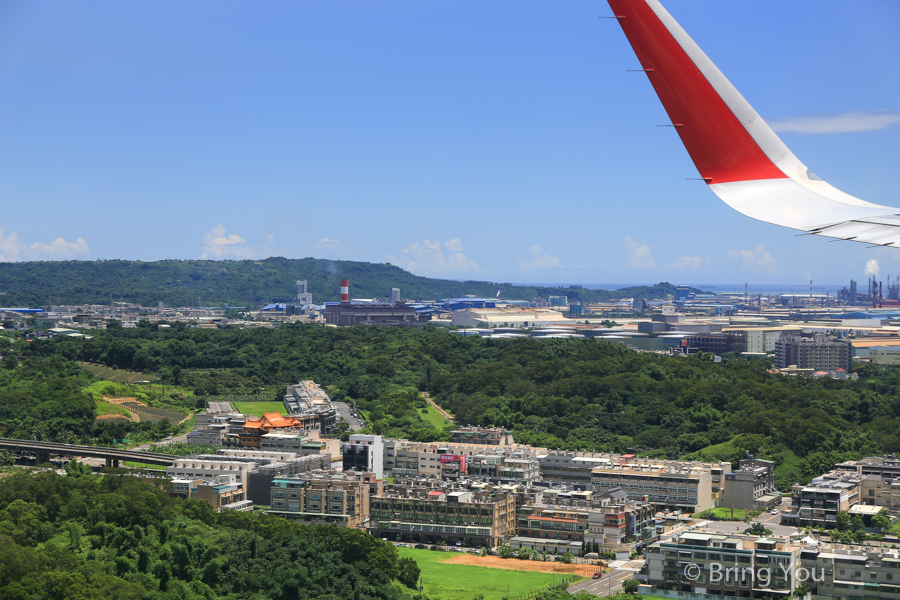 Ngurah Rai International Airport, locally known as Denpasar Airport is the portal for all international flights to get into Bali. Once you're all set after the landing, either opt for a direct airport pick-up, taxi, or a bus. The average duration to get you from the airport to your desired destination in Bali should hover around 40 minutes.
Amongst those three options, bus is our least favorite means of transportation as the bus is not direct and there's no set schedule to rely on, not to mention the duration lasts for over 90 minutes.
If you have no problem with an overall dulling of mental acuity after a long-haul flight, then public transportation should not be a problem. Otherwise, do consider booking a pick-up service at Ngurah Rai International Airport so you have a local get you directly to the hotel after leaving the terminal!
To travel around the island, a shuttle bus usually comes in handy to save you some bucks with the least hassle. Other than this, you can either rent a motorbike. Or even better, book a private car charter with a driver who speaks your language and off you go!
5 Top-Rated Things to Do in Bali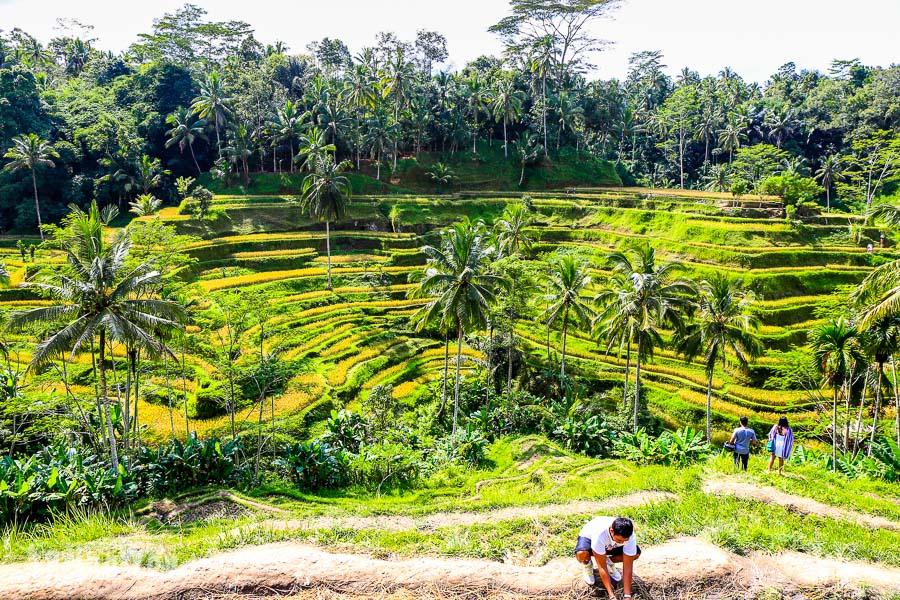 We love Bali so much and we thought it would be a waste to not share with you a decent, insightful list of the top things to do in Bali! So before digging into this ultimate list of the top-rated activities and attractions in Bali, take some time to give yourself a sneak peek below!
Check out the Instagrammable Spots
The booming of Instagram and social media takes over all facets of our life and it would be a huge waste if you forget how photogenic Bali can be. So instead of curling up in bed and let your time go to waste, why not game up your vacation with the most Insta-worthy spots?
Sekumpul Waterfall in North Bali allows you to reconnect with nature while surprising your followers with its impeccable viewpoint. The swimming hole at the base of the fall makes a splendid reflection to your pictures.
Then we have Handara Golf and Resort Bali Gates as another worthy spot to check out. The pointy tails of the Gates piercing through the sky become a dreamy and dramatic backdrop to feast your eyes.
Wanagiri Hidden Hills has been taking the world by storm recently. That's the last spot you want to forget! Imagine swaying in the air in a treetop swing with the lush forest backing you up underneath! Is there anything more photo-worthy than this?
Go Island Hopping
Dubbed as the Islands of Gods, Bali is one of the most visited destinations in Southeast Asia for island hopping. The most candid islands in Bali are blessed by mother nature with a plethora of marine life, white sandy beaches, and spiritual culture.
For the most enjoyable island-hopping experience, head to those islets off tourists' radar for a stunning sunset or snorkel in the deep blue sea. Our favorite place for a leisure trip is Nusa Lembongan, a slower version of Bali. Walking and cycling become the primary means of transportation while that turquoise aquamarine water becomes the biggest hook.
Then we have Nusa Ceningan looming behind the suspension bridge as an easy getaway from Nusa Lembongan. The island is a haven for adventurous souls and daredevils who like to add a touch of adrenaline to their trip.
Nusa Penida caps off the Nusa trio with its majestic cliffs and amazing rock formation hugging the azure ocean to deliver a deserted vibe you're looking for. Other than the Nusa group, Gili Islands and Lombok are some destinations that are worth a check!
Explore the Ancient Temples of Gunung Kawi
Culture-vultures assemble! Gunung Kawi has become the spotlight amongst the myriad of Balinese Hindu temples and there's no reason why you can miss out on this top destination in Bali.
Gunung Kawi is ranked as one of the top attractions in Bali for those who wish to dig deeper into its ancient art and culture. This ancient complex dates back to the 11th-century housing a plethora of holy shrines carved into a rock cliff.
A short day trip to Gunung Kawi enables you to unveil the rich history and archaeological values. Overlooking the lush rice terraces, Gunung Kawi gives you a great chance to feed your Instagram at the end of the day.
Visit Sacred Monkey Forest Sanctuary
It's a no-brainer to say Bali is an eco-friendly destination that bridges the gap between you and nature. If you plan to take your vacation to a whole new level, consider giving Sacred Monkey Forest Sanctuary a decent visit.
This is where more than 700 grey long-tailed macaques call it home. The paved trail snaking through the thriving nutmeg forest leads you to the hidden ancient temples and wildlife habitat tucked away in the leafy trees.
The monkey habitat shows up in such a lively way that you get to see them swinging through the canopies and munching on your bananas. Other than learning the breeding and living habits of these playful primates, don't forget to discover the ancient moss-filled temples and statues with their history rewinding to the 14th century!
Get Discount Ticket: Monkey Forest Ubud Ticket
Contemplate the Terraced Rice Paddies
What was the first image popping into your mind when the name Bali is recalled? Is it a sun-kissed beach? Or is it the thriving rice field running to the horizon? This postcard-like scene of the greenish rice terraces has become an unrivaled identity of Bali.
No matter what type of traveler you are, this mesmerizing scene surely takes your breath away! So buckle up and head to this sun-filled landscape right away! Knowing that rice is a daily staple in Bali, visiting these terraced fields allows you to soak in the so-called Bali dream and peel off a long-established culture.
The most visited rice field in Bali is Tegalalang offering a picture-perfect view and a prime proximity to Ubud. Other than this, we have Jatiluwih and Munduk are some of the top calls to jot down your bucket list.
Where to Stay in Bali? 4 Best Areas and Top Hotels to Stay in Bali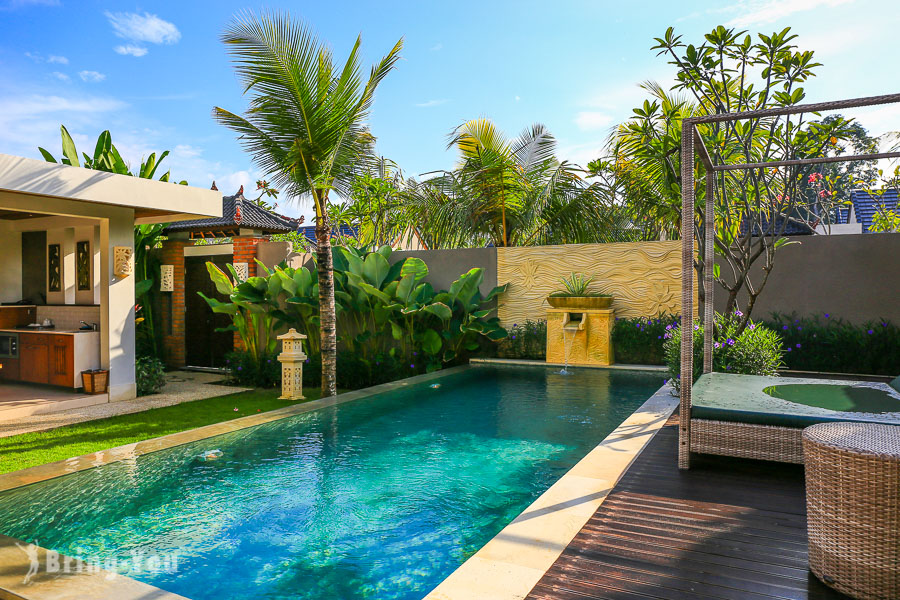 Picking out where to stay in Bali is a hassle-free business! Remember if you wish to stay by the beach, amid the jungle, or hideout in a retreat, book a place near them!
We know every traveler is different and that's why we bring you this list of the best hotels and accommodations in Bali to save you a ton of time! But before delving into this list, map out your mind for a clear vision about where to stay in Bali!
Forest bathing jots Ubud down on the map! The lush rainforests and sweeping rice fields soaked in the sun give Ubud its identical vibe. If you plan to see more of the local life and immerse yourself into the heart and sound of the jungle, give Ubud a try!
Single and female travelers definitely shouldn't give Canggu a pass! Everything is so close to one another, and we won't forget to mention how many cute cafes and hip bars you can find within walking distance.
And the rice terraces? Tegalalang here you come! Take one step closer to the local farmers and indulge in its magnificent view to feed your Instagram grid!
Ultimately we have Jimbaran Bay coming around to quench your thirst for the wind and the ocean. High-end resorts share a common ground with the local communities. Wake up to the splendid sunrise over the mirror-like sea and browse through the local markets.
Bali Essentials: All you need to know before coming to Bali
Money Exchange in Bali
Indonesian Rupiah is the official currency in Indonesia. While you can draw some cash around the capital or at the airport before hitting Bali, just so you know Ubud and Canggu are some of the big cities in Bali where you can find plenty of ATMs to get some cash ready.
Voltage and Plug Operated in Bali
Bali is operated at the standard voltage of 230V. You need plug types C and F ready before entering Bali.
Which Languages Are Spoken in Bali
Every Balinese is trilingual and you can see them communicating in Indonesia, Balinese, and English.
Which Sim Card to Buy to Visit Bali?
If you want a hassle-free experience in Bali just like we did, opt for a 3g or 4G prepaid SIM card online and pick it up right at the airport. The validity ranges between 25 to a month with or without calls.
Best Time to Visit Bali
As the island is just above the Equator, you need to be mindful of rainstorms that sweep through Bali between November and April. But if you don't mind the rain, this section of time is the cheapest time to visit Bali.
The dry season between May to October is the peak season to visit Bali. Even though flights and related services may climb to the top of the stairs, your favorite outdoor activities can be guaranteed!
Is There any Strict Dress Code in Bali?
A modest dress code is always recommended when you visit a Balinese temple. Put on something that covers shoulders and upper arms and you'll be on your merry way!
Shorts and swimsuits are fine on the beach but we highly recommend you to go for trousers and skirts that fall below the knees when you walk around less-touristy towns or hidden, local residential areas!
Essential Tips for a Hassle-Free Vacation in Bali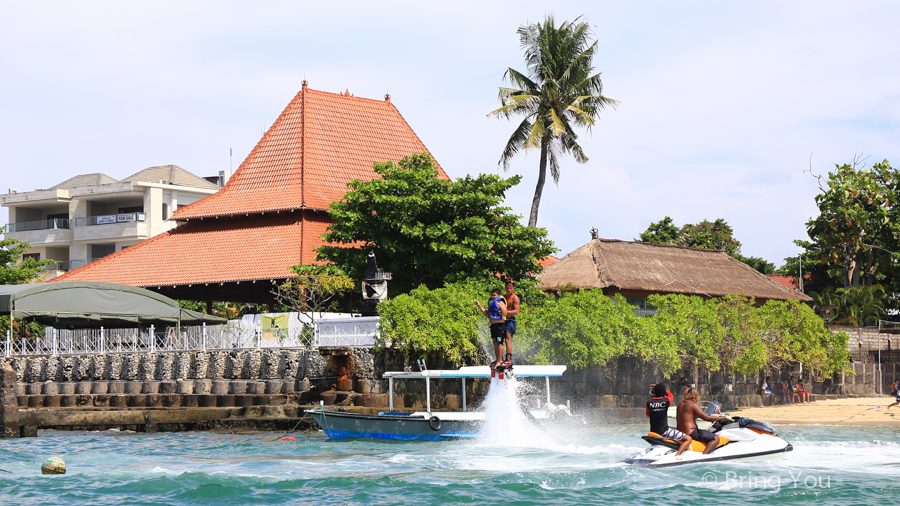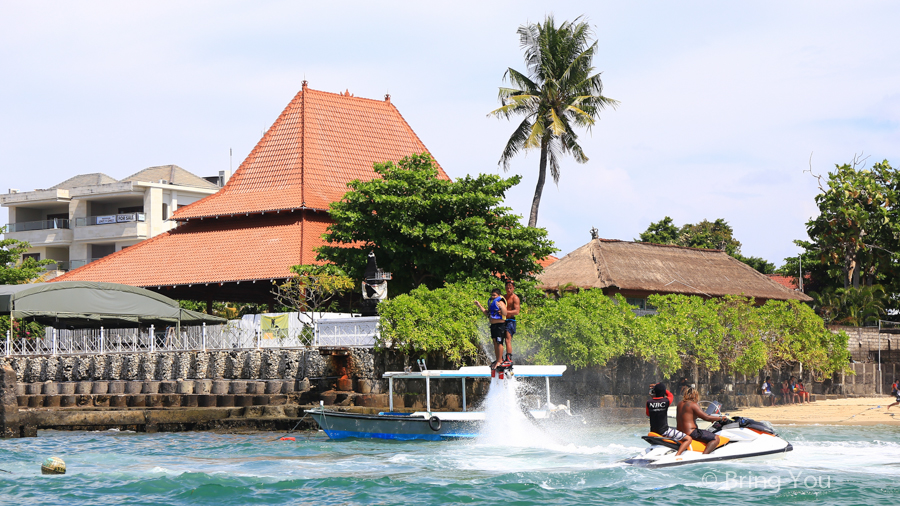 Safety should not be the biggest concern given Bali a tourist-friendly destination. However, road safety may raise a red flag if you're on a motorbike and not familiar with this type of vehicle. In case you're new to the game, consider riding a taxi or shuttle bus to avoid any unwanted situation.
Trekking through the jungles and rice fields may get you some naughty leeches trying to feed on your legs. It's not that big of a deal and you should be fine. All you need to do is check on your legs after any jungle walking!
What to Eat in Bali? Our Favorite Local Dishes to Share with You
Embarking on the Bali food trail is a serious business! And don't read this part with an empty stomach!
First off, indulge your tooth in the best suckling pig called

Babi Guling

in Ibu Oka! Crispy on the outside and savory on the inside, Babi Guling is the pride of local Balinese. 
As your taste bud is woken up with that crispiness, linger it with

Balinese "dirty duck"

, a must-try delicacy of the island with its deep-fried recipe providing a crispy finish! 
Not to forget Balinese staple meals with rice being the main course on the table. Often known as

Nasi Campur

, a full-on course includes rice being served up with steamed bean in tomato sauce, coconut salad, and Balinese fried chicken dunked in soya sauce.
Sample 4-Day Itinerary in Bali
Four to seven days make a perfect trip to Bali. It's sufficient to cover the main sights without pushing you into the rush.
Day one after landing can be a little exhausting and that's why you can get things started with the low-key vibe of Tanah Lot. The peaceful temple and mouthwatering restaurants to introduce you to Balinese food are the first frontier to introduce you to the ambiance of Bali.
Get down and serious on the second day exploring North Bali where the cascading waterfalls and endless rice terraces reveal the authentic side of Bali nature.
East Bali should be saved for the next day with a visit to Pura Lempuyang and Tirta Gangga Water Garden.
On the last day, save it all for Ubud! Take it slow with a yoga retreat or spice it up with a trip into Goa Gajah.
We hope you enjoy Bali as much as we do! Make sure to share this Bali travel guide to other travelers alike to inspire their wanderlust!