Dongdaemun Market (also known as DDM for short, is dubbed a shopping paradise in Seoul, South Korea. From expensive brand-name collections to affordable items, you name it. There are dozens of wholesale malls and hundreds of independent stores all around the town, some of them even stay open until 5:00 the next morning. To fully explore this compact and bustling area, you need at least two days.
With this article, you will be inspired by a curated list of the best things to do in Dongdaemun if you come here for the first time.
Check Out The Historical Dongdaemun Gate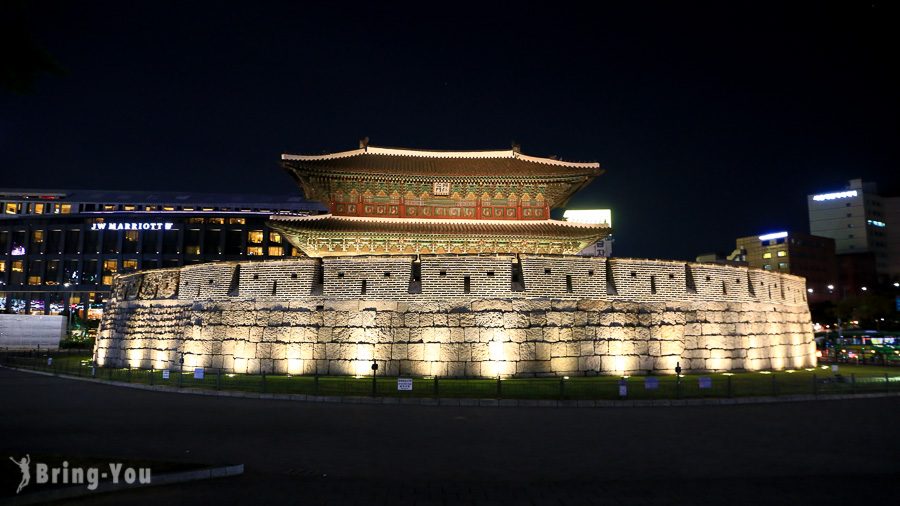 Do you know that Dongdaemun was actually named after a big old monument located in the heart of the city? The name takes after Heunginjimun, a grand old gate east of the city. It served as part of the outer wall of the Seoul Fortress and still stands the test of time after all those years.
Max Out Your Credit Card At Doota Shopping Mall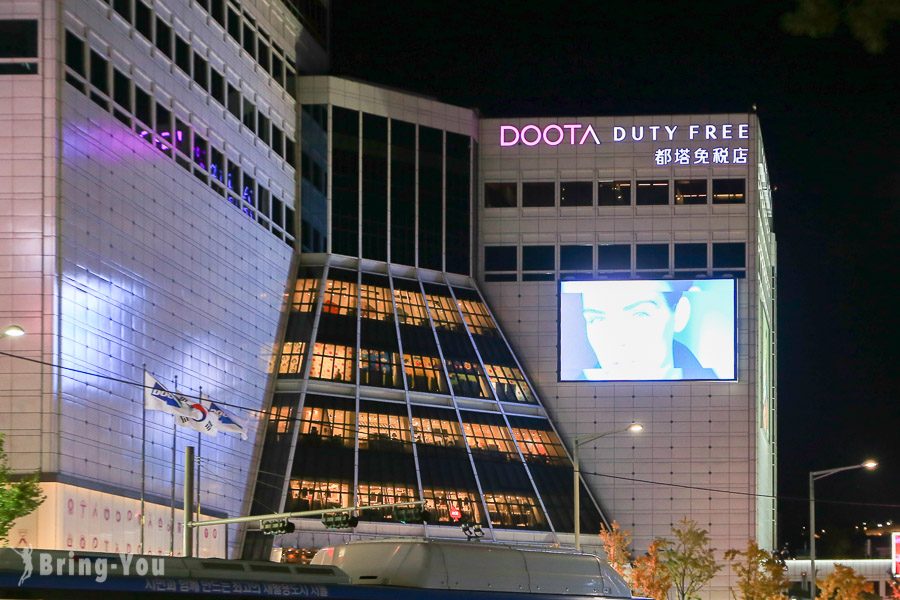 If you have no idea where to go shopping on your first trip to Dongdaemun, check out Doota. This retail shopping mall has everything you need to max out your credit card, from trendy clothing and fashionable bags to accessories and footwear. The price for each item is not downright a steal but the quality is second to none.
Snap Some Shots At The Photogenic DDP – Dongdaemun Design Plaza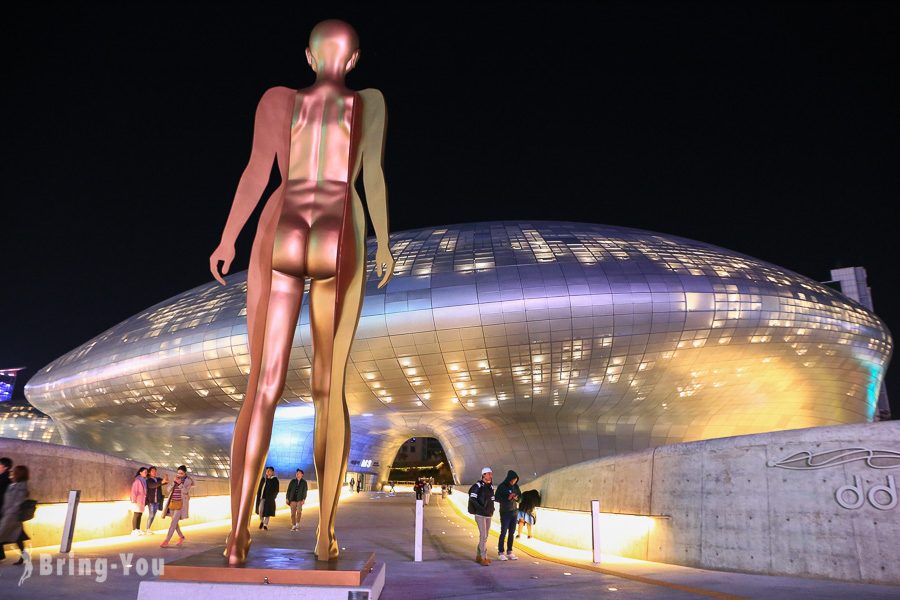 Officially named Dongdaemun Design Plaza, DDP beckons the attention of picture-seekers thanks to its state-of-the-art style. The massive building puts on a neo-futuristic design with long, curving lines coupled with ultra-modern elements such as solar panels and a recycled water system. You can visit the rooftop park and soak up the city view or max out your credit card at the shopping mall underneath.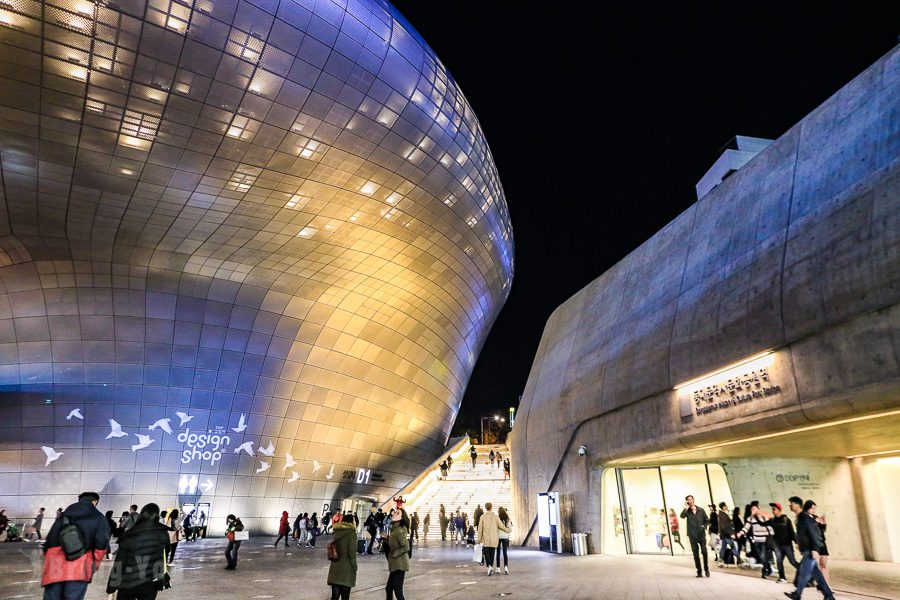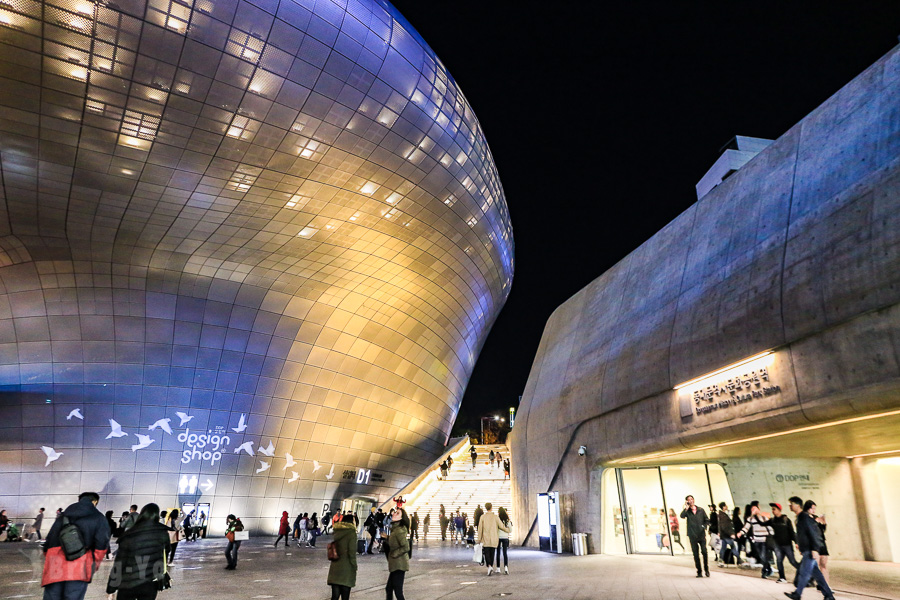 Stroll Along The Cheonggyecheon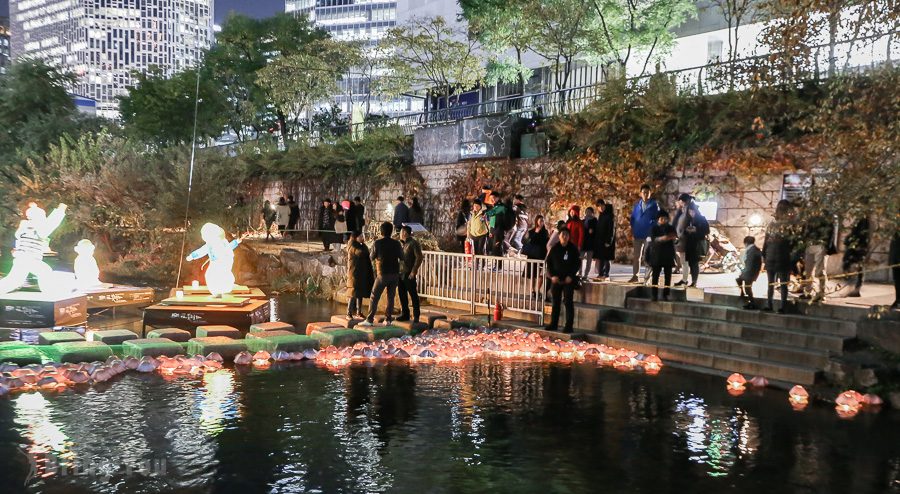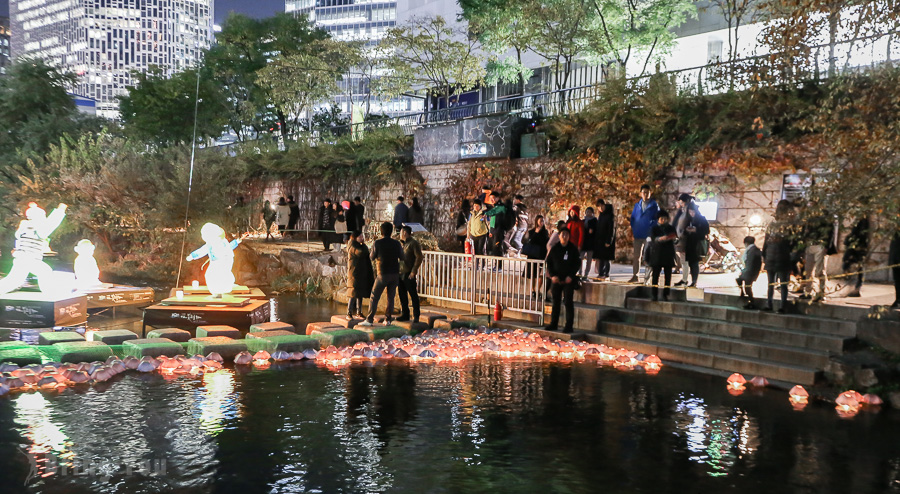 The Cheonggyecheon stream is a riverfront urban landscape with a fair share of a somewhat chaotic side and a somewhat peaceful side of the capital city.
The little river path is flanked by the majestic skyscraper shading the lush green space underneath. The stream connects the Jongno and Jung-gu basins before emptying into the Han River.
The best time to walk the Cheonggyecheon stream is during November when a cultural two-week lantern event takes place and attracts roughly two million visitors. Hundreds of exquisite, dazzling lanterns are brought to life in the most whimsical way by talented artists, both native and international.
Munch On Local Treats At Gwangjang Market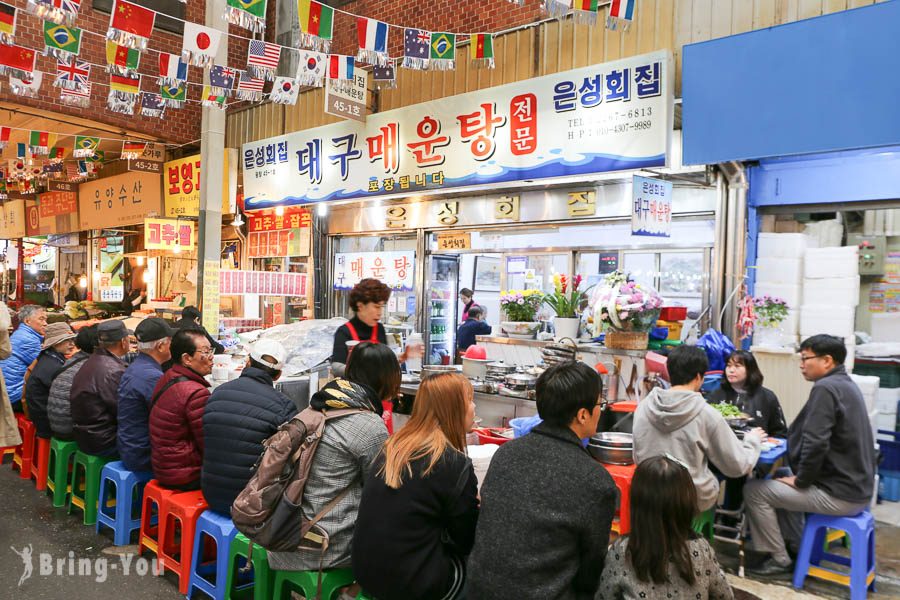 This typical market is one of the most visited markets in the area with its huge reputation for everything street food related. You will find hordes of cheap, traditional Korean snacks such as giant mung-bean pancakes and many more.
Explore Gwangjang Market: One of South Korea's Most Iconic Markets!
Enjoy A Hearty Meal At Kyochon Chicken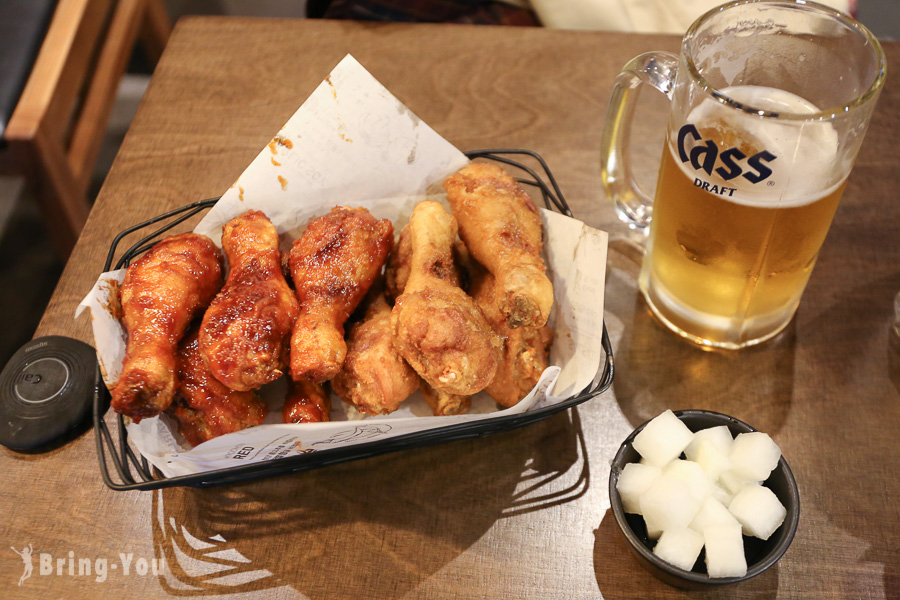 Korean fried chicken has been taking the world by storm, but not many people are aware of this locals' fine gem. Kyochon's claim to fame is its artisan soy sauce-based original flavor chicken with a hearty skin soaked in a beautiful homemade sauce.
Eat More Chicken At Jin Ok Hwa Restaurant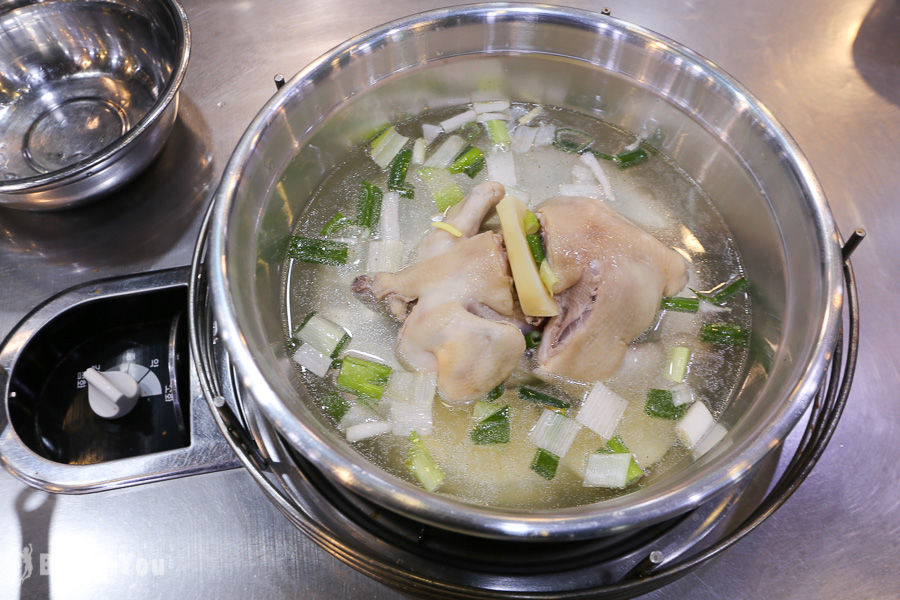 Jin Ok Hwa is arguably one of the most creative chicken spots in town for a steamy hot serving. A juicy and well-seasoned chick sits in a washbasin-sized brass bowl by the side of some kimchi. Each slice of meat injects a beautiful garlic aroma into your taste bud with a beautiful, well-rounded flavor from soybean sauce, vinegar, and mustard.
Stay Recharged At Issac Toast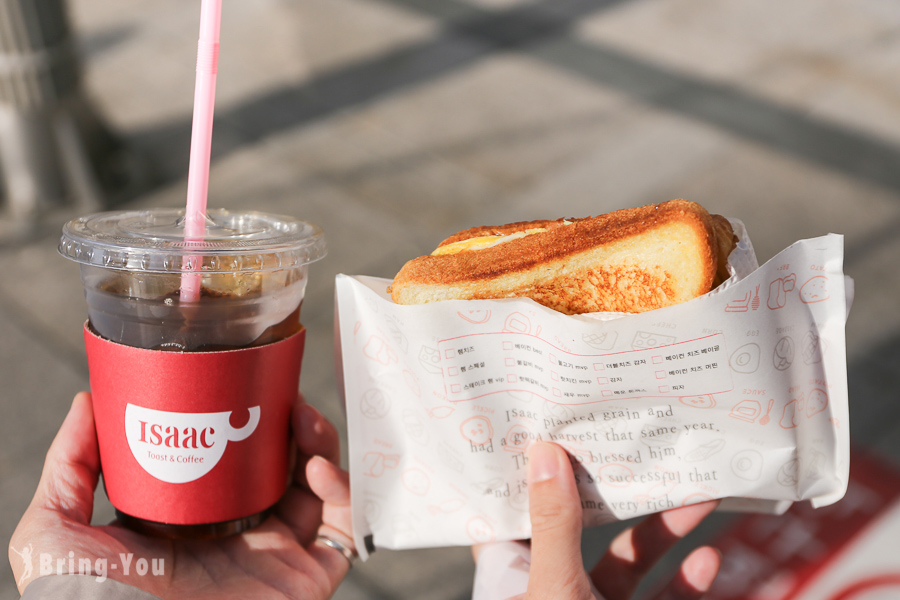 It's my favorite place in town to rest my legs and recharge with some easy, hearty, and not-too-filling staples. Issac Toast dishes up some mouthwatering bacon and beef bulgogi toasts that you can grab for breakfast or a pick-me-up lunch.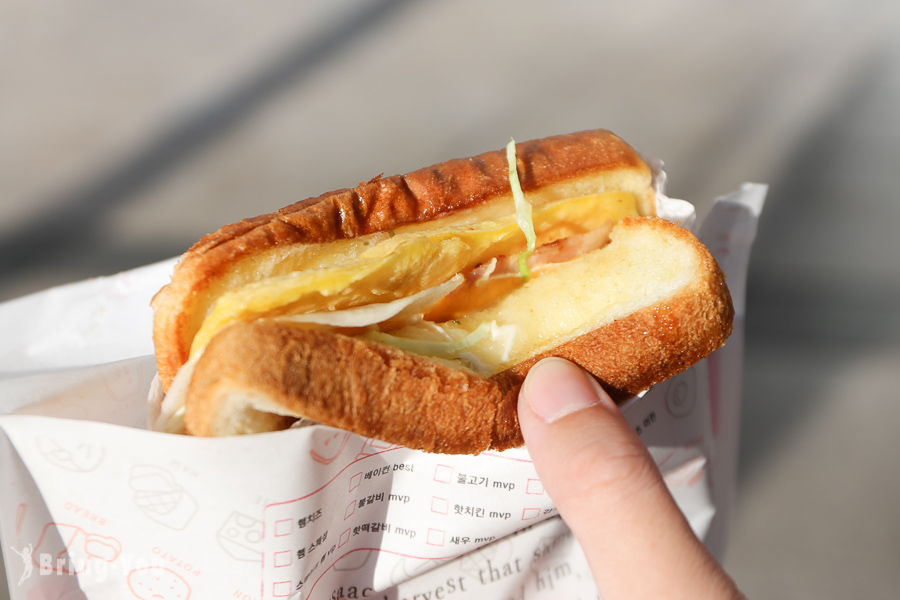 What to Eat in South Korea: 11 Must-Try Korean Food That May Change Your Eating Habit
Munch on Some Juicy Pig's Trotter Manjok Ohyang Jokbal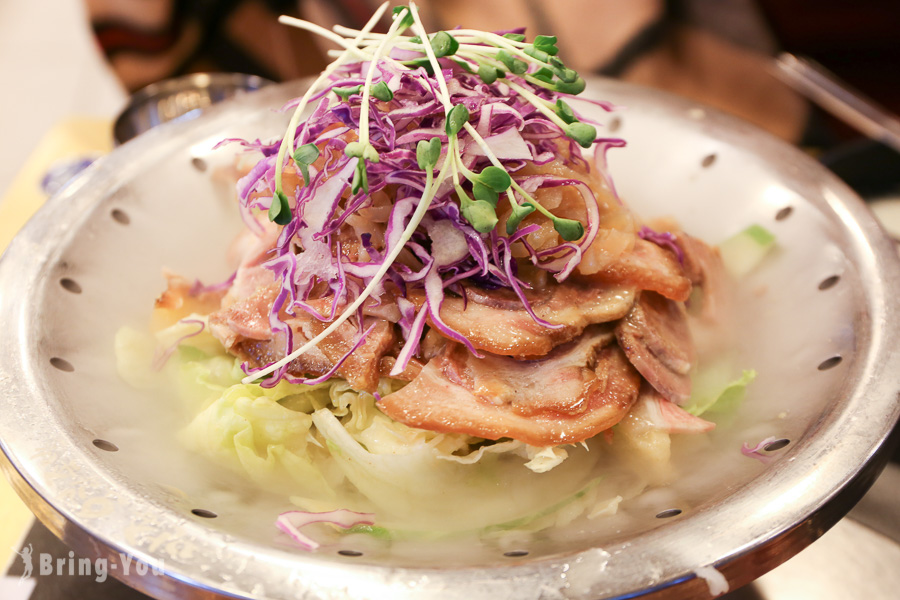 Who's here for some pig's trotter specialty? Manjok Ohyang Jokbal is a local eatery located not far away from the Dongdaemun Gate. It's famous for the five-spice pigs' feet dish and known as one of the top-rated places serving pig's trotter in the capital city.
Stay At Hotel Skypark Kingstown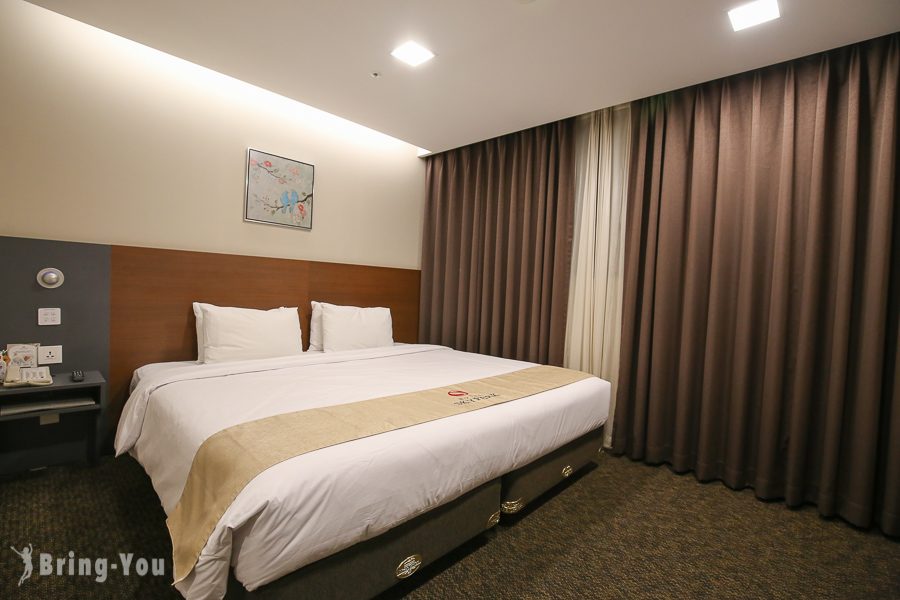 I don't have that many days to explore Dongdaemun and that's why Hotel Skypark Kingstown is a perfect base for me to explore everything within a day. It's less than 20 minutes walk from Gwanghwamun subway station. The hotel is polished and clean with an excellent view of different parts of Seoul from the glass-paneled tower. You can chill by the rooftop pool anytime in the day while soaking up the view too.
Bookmark this inspiring list of activities in Dongdaemun the next time you venture there!
Everything You Need to Know about Korea
Explore more of our adventures around Korea:
Simplify Your Korea Trip