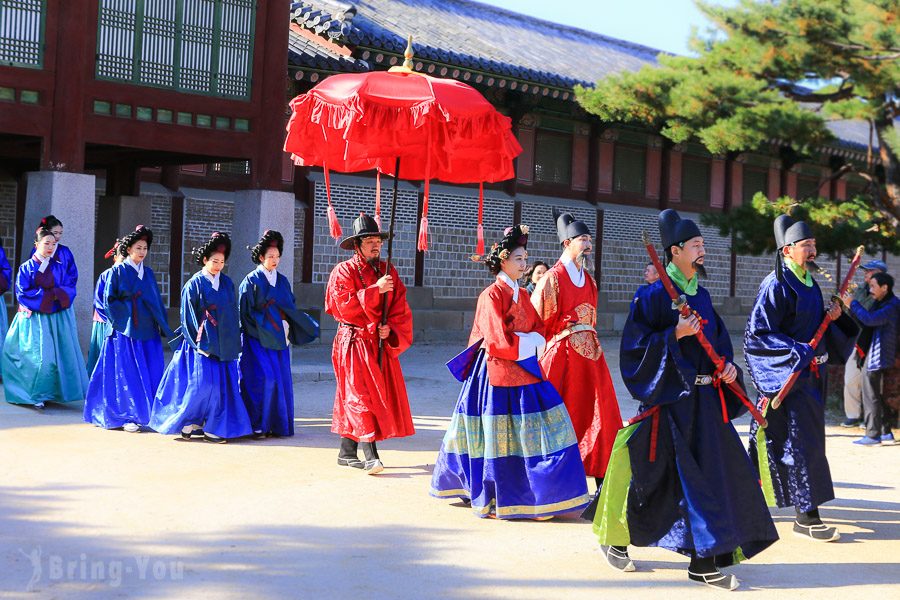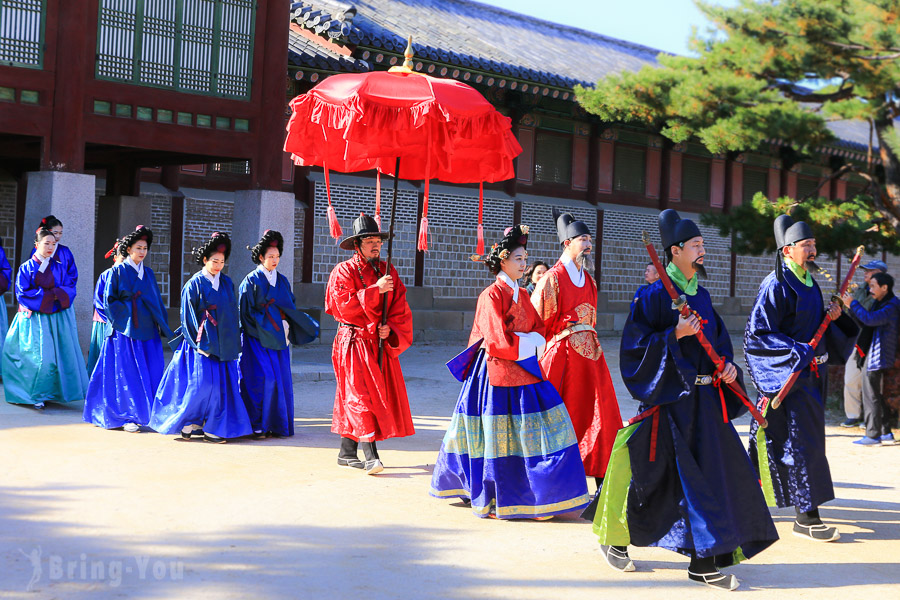 Encompassing the southern half of the Korean Peninsula, South Korea is one of the most visited countries in Asia. Emerging from a dark history to be one of the four Asia tigers, South Korea offers all kinds of fun for both first-time visitors and returnees. We love its culture as much as you do and that's why we decided to share our 15 favorite things to do in South Korea so you can have an enjoyable vacation just like we did.
South Korea – Where the Old Meets the New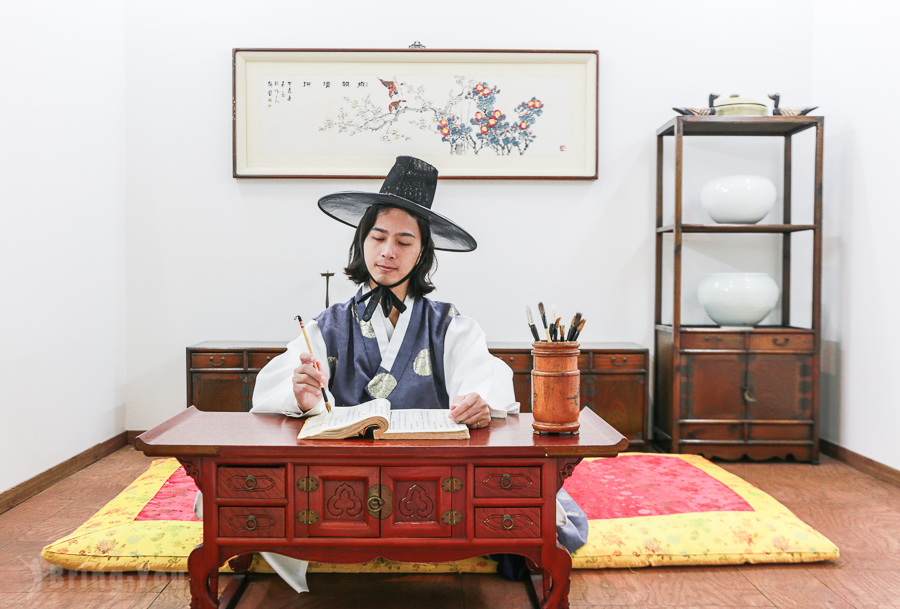 K-biz, giant tech houses, sizzling BBQ, Gangnam Style – what else popping into your mind when someone mentions South Korea? Officially known as the Republic of Korea, South Korea has proven to the world how the resonation of citizens and government helps it thrive from one of the poorest countries in the world after WW2 to be an East Asian tiger in modern history.
We all once heard that "Miracle on the Han River" has pushed South Korea forward using innovation and technology. Today, leaving the tragedy of a painful civil war and poverty behind, South Korea has made global headlines as an elusive, exotic land peppered with ancient villages and swanky cityscape.
Wandering around the hectic Seoul, you'll be amazed at its mesmerizing mix of modern skyline, sprawling nightlife, and glittering promenades. For history buffs and big foodies, for tech-savvy and culture-vultures, South Korea is a haven that you should visit at least once in your lifetime.
15 Best Things to Do in South Korea to Seize Its Culture
Kick Back at a Korean Spa – Jjimjilbang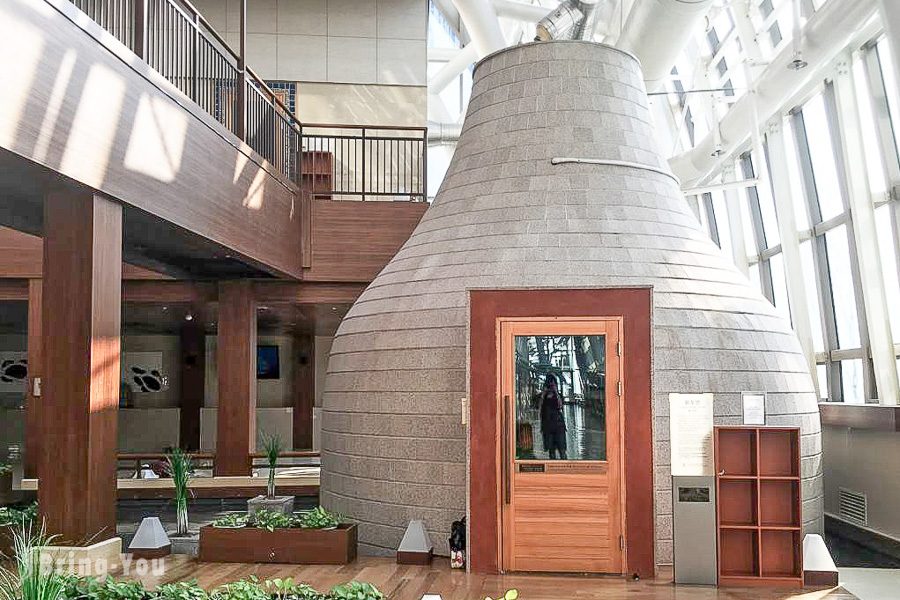 Ready to indulge in the utmost relaxation of jjimjilbang? If you're new to the scene, we'll let you in on a little secret: jjimjilbang is a traditional spa experience in Korea where you can pop in anytime you want and enjoy a range of massages, treatments, and facilities including dry and wet saunas and relaxing pools – all naked! We know you're raising your eyebrows right now but it's just about culture shock in the first place! Don't be tempted because the portion is segregated by gender.
Walk in, shower, and scrub up before soaking into a sauna or a pool. Remember to kick off with the hottest pool and cool down with the coldest at least for the best skin-tightening benefits. You can also opt for a poultice room and laze around with a chain of dry saunas where you bounce between rooms at different temperatures as you please.
Where to have jjimjilbang in Seoul: Dragon Hill
Have a Blast at a Non-Verbal Show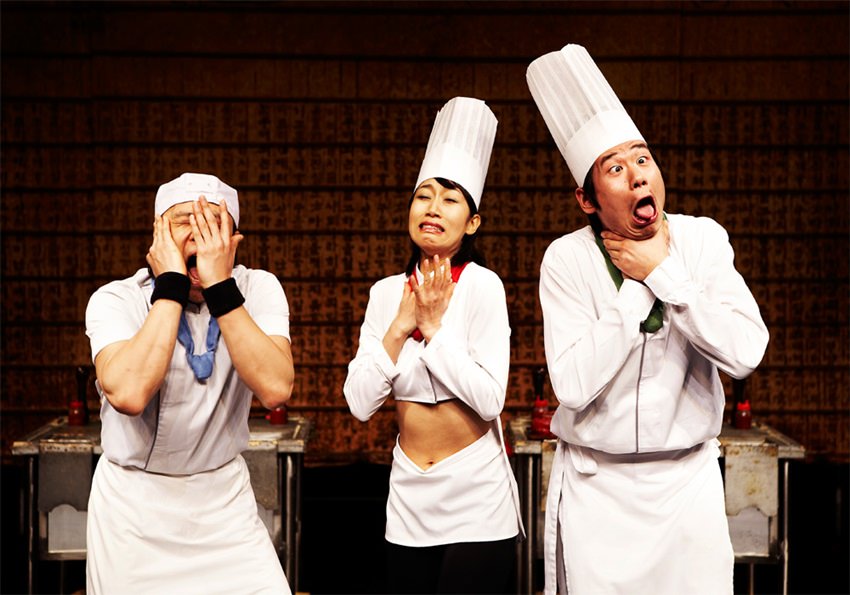 How do you want to put yourself in a good mood before bedtime? For us, we like to attend Seoul's most visited non-verbal shows and we think you would like to do the same.
It goes without saying that Nanta is the most famous musical show in Seoul. Fun and exciting, you get to see the chefs whipping spatulas and knives to play in sync with traditional Korean folk music known as samul nori.
Take your laughter to a whole new level with Jump, a comedy show revolving around an athletic family. Its funny storyline is translated through exaggerated moves including acrobatic and gymnastic skills.
Meanwhile, "The Painters" games up your experience with a mashup of art, dances, and comedy. At the end of the show, you'll be left amazed screaming "talent" out loud while your mind is blown with the impeccable stage effects of light and dust.
My favorate non-verbal show: NANTA SHOW
Give Your Belly a Generous Treat with the Best Korean Cuisines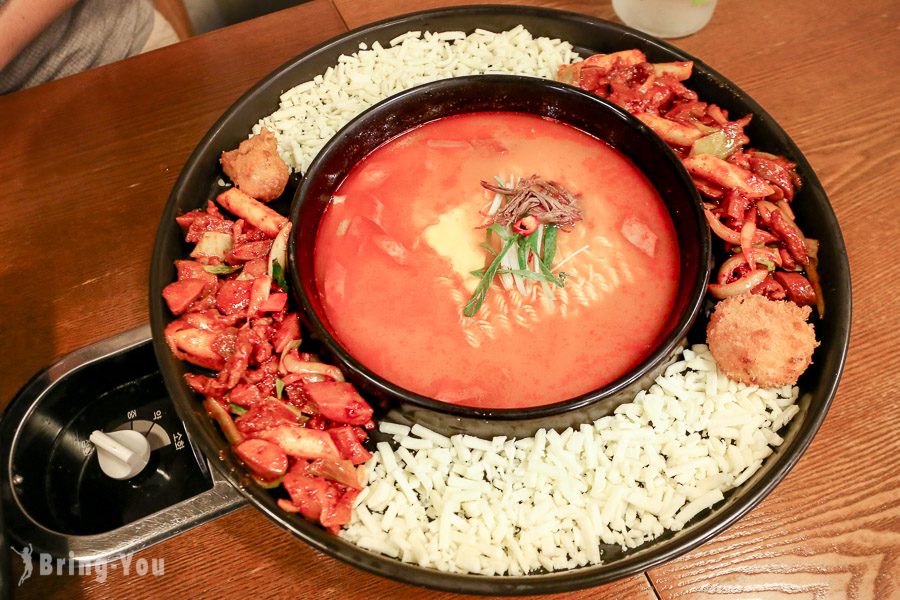 Korean cuisine is a medley of heat, savory and health-oriented elements. Instead of screaming out how good Korean food is, we're here to list down some of our favorite dishes we don't want you to miss.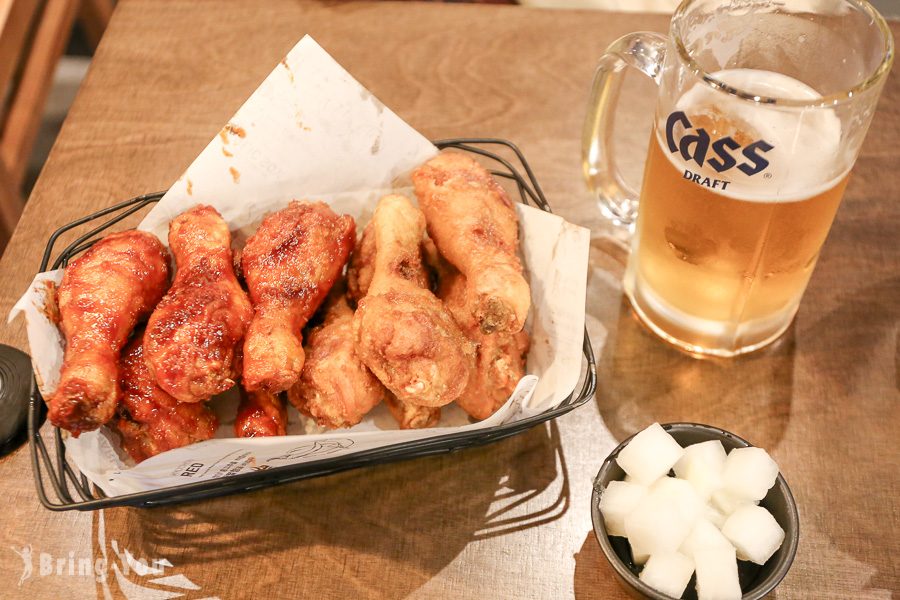 Korean fried chicken (Chimaek) is the best comfort food where juicy hot chicken is paired perfectly with a glass of cold ice beer. Then we have the cloudy broth of beef bone soup (Seolleongtang) as one of the must-try dishes in South Korea. Its full-bodied flavor is enriched with protein and calcium, which can be enjoyed anytime in the day.
Korean BBQ is the secret weapon right here in the country. If you travel with a group of friends, it's time for a blast munching on that juicy pork belly and wrap with a couple of herbs to balance out the tasting profile. Some of the other must-try dishes we love are ginseng chicken soup (Samgyetan), spicy rice cake (ddukbokki), and mixed rice (bibimbap).
What to Eat in South Korea: 11 Must-Try Korean Food That May Change Your Eating Habit
Make a Weekend Hideout to Nami Island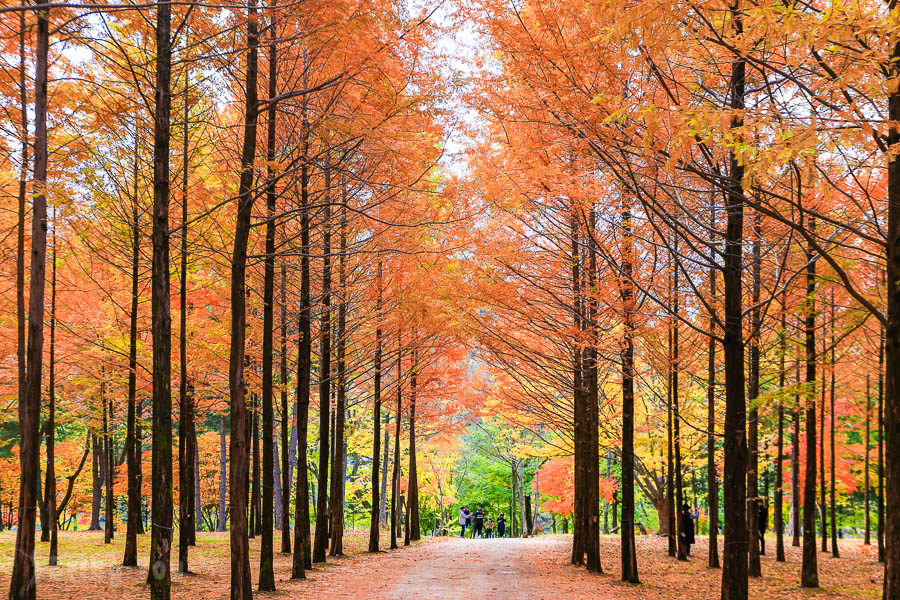 Namiseom, a dreamy island getaway lands next in our bucket list of South Korea's must-see destinations. Boasting a unique charm in every season, Nami Island is dotted with fairytale-like tree lanes, woodlands, riverside paths, and photo-worthy spots.
Many of you relate this beautiful island with the iconic Korean drama "Winter Sonata", and it took the world by storm for good reason. If you're looking for a decent spot to reconnect with nature and enter the blue mind, or simply stock up your Instagram feed, Nami is the right place to be. Take a long walk by the river, cycle down the tree-shaded lanes and call it a day.
Read More: Discover the breathtaking beauty of Nami Island in South Korea
The Tour I joined: Nami Island, Garden of Morning Calm Day Tour
Immerse in the Vintage Clothing Arcade of Gwangjang Market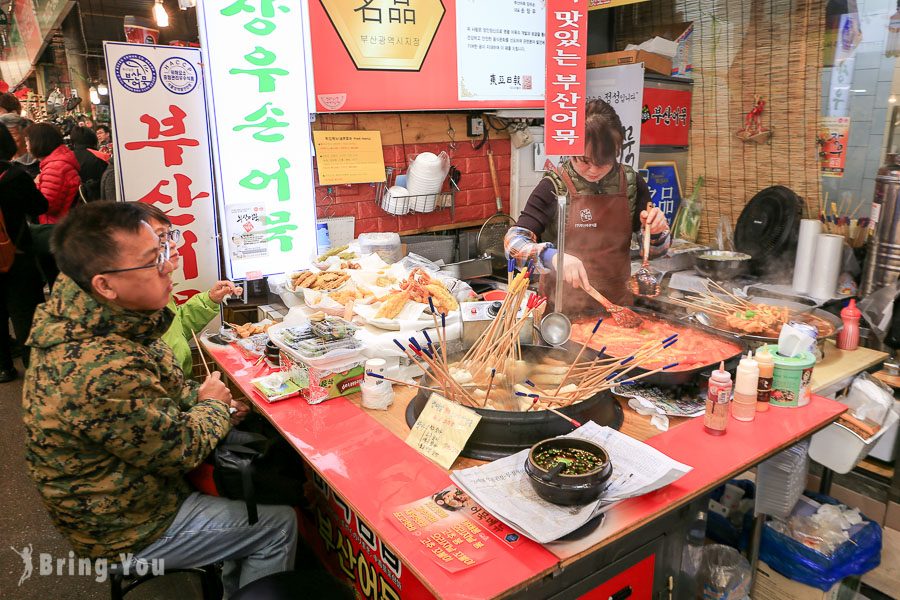 Gwangjang is hands down one of the most visited traditional markets in Korea. The assortment of smells, noises, and colors truly gives Gwangjang a unique identity. This is an enormous trading hub where people flock to find silk goods, linen bedding, and hand-made items.
We love to come over to Gwangjang every time we visit South Korea on a mission to hunt down for unique vintage fashion, and it never disappoints us even once.
And guess what, for those in-the-knows, Gwangjang is a big deal with big foodies. The Netflix-famous mung-bean pancake is one of the most sought-after street foods in Gwangjang. Soju, fish cake, and ddukbokki are some other top choices to give your palette that mouthwatering kick!
Discover the Best of South Korea's Markets: Our Guide to Gwangjang Market
Travel Back in Time at Seoul Five Grand Palaces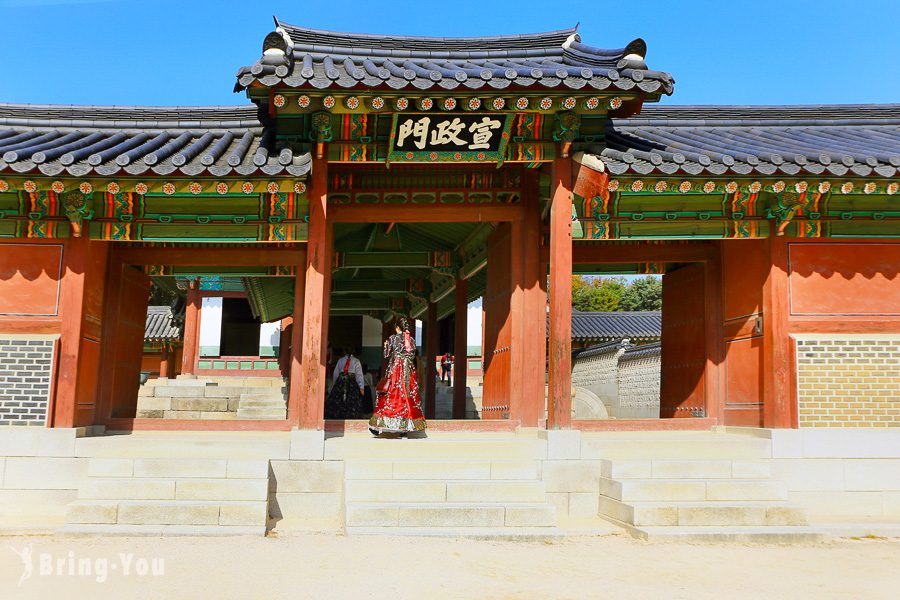 Gyeongbokgung, Changdeokgung, Gyeonghuigung, Deoksugung, and Changgyeonggung Palaces are the biggest hooks when it comes to the best places to visit in Seoul. This is a huge complex of five enormous ancient palaces serving as a candid backdrop to famous Korean dramas. 
Amongst those, Gyeongbokgung appears to be the most talked-about palace with its historically significant value. Its history dates back to the 14th century when King Taejo commanded its construction as his main royal seat. Even though the Japanese colonists aimed to tear the palace apart, a prime reconstruction project was kicked off to bring Gyeongbokgung back to its glory day.
Gyeongbokgung is tucked under the shadow of a concrete jungle without missing out on its significance. A trip around the palaces allows you to unveil a whimsical side of Korea's history shined with architectural and cultural values.
Ticketing & Scenic Itinerary For First-Time Visitors: Changdeokgung Palace's Secret Garden Guide
Engulf Seoul's Skyline from the Top Vantage Point of N Seoul Tower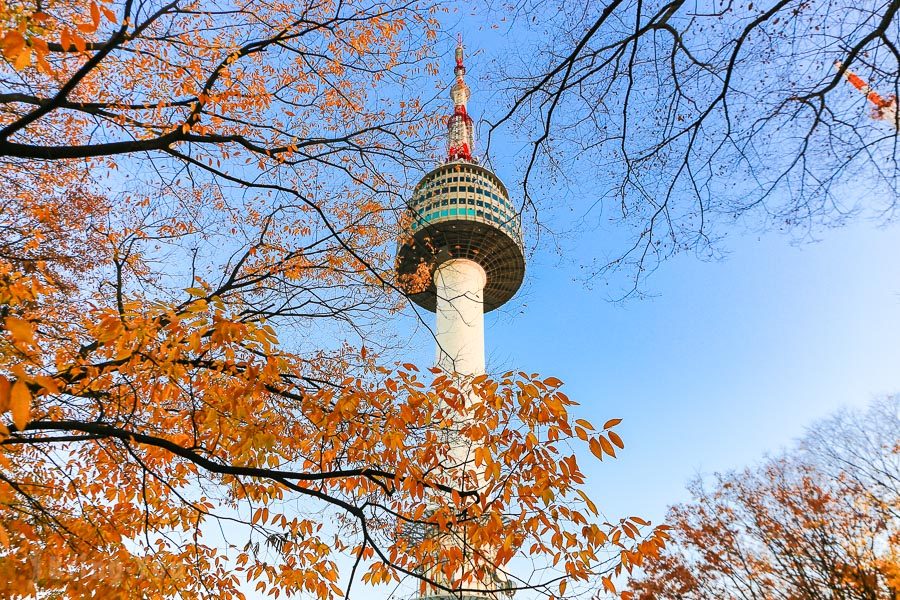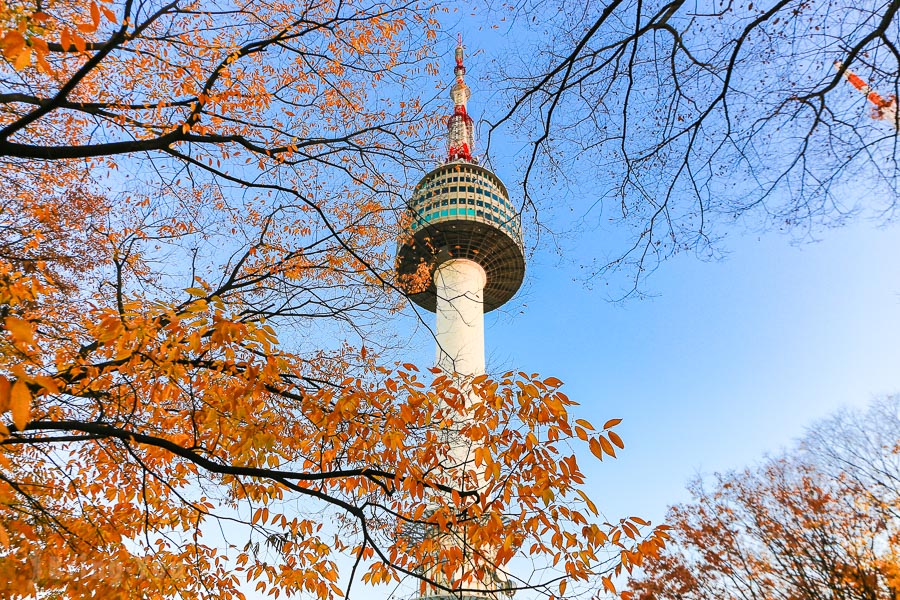 Dubbed as the symbol of a modern and innovative Seoul, N Seoul Tower boasts an unrivaled panoramic view over Namsan Mountain and the splendid cityscape. This iconic attraction in Seoul is commonly known as Namsan Tower. Expanding to a whopping height of 236 meters, N Seoul Tower pulls in a great number of visitors every year wishing to engulf the capital's overview from the observatory.
The Hanbok Culture Experience Center set on the lobby is another great magnetic field where you get to dress up in traditional attire and experience a day in the life of the Joseon Dynasty. While the love padlocks are one of the biggest hits at N Seoul Tower, don't forget to chill out at the top restaurants such as N terrace, Hancook, and The Place Dining before heading out!
Explore Seoul's Iconic Landmarks: N Seoul Tower and More
Don't forget to claim your discount ticket: N Seoul Tower Ticket
Have a Blast at Lotte World and Everland Theme Parks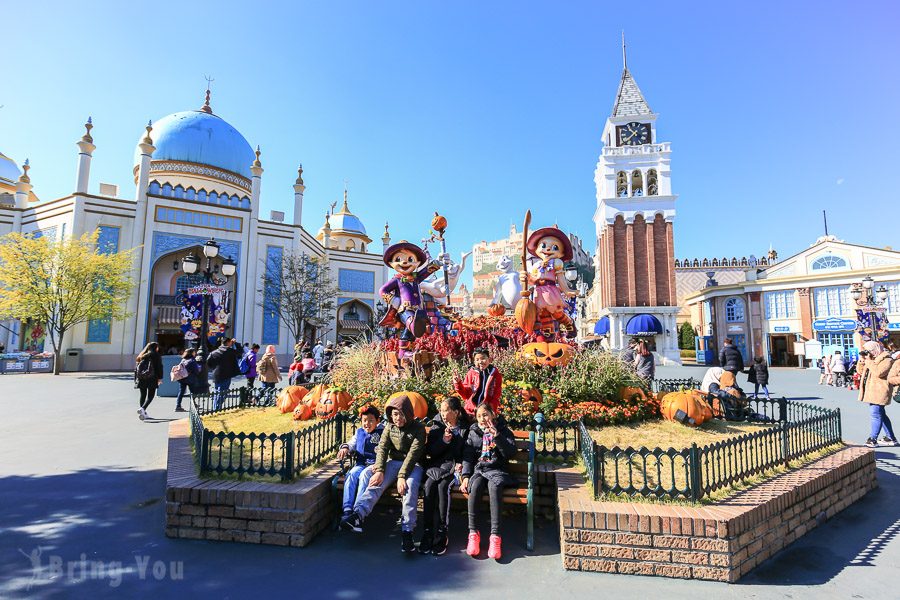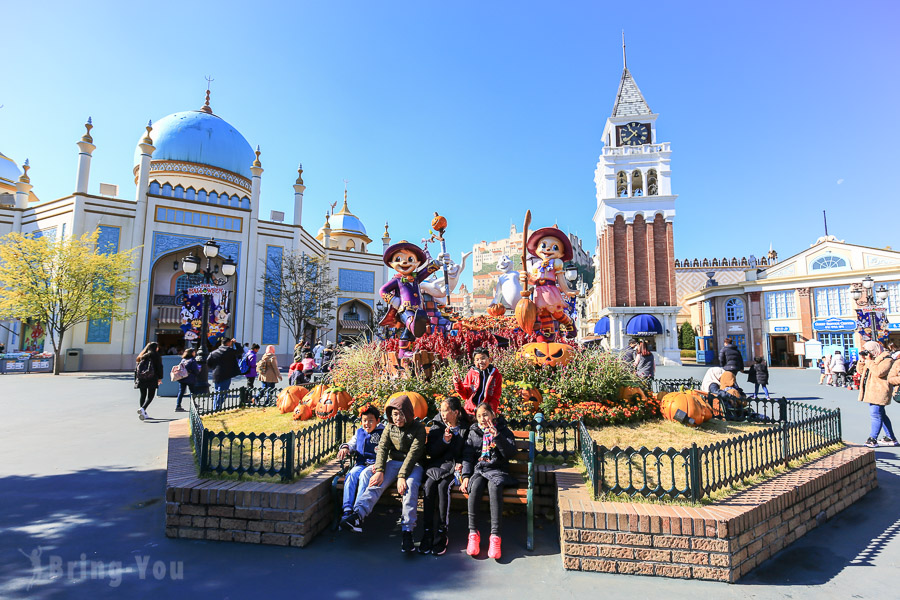 These two theme parks have their own merits and it seems like a waste to pick one over another. Both Lotte World and Everland are the top places to visit in South Korea, especially for families with kids.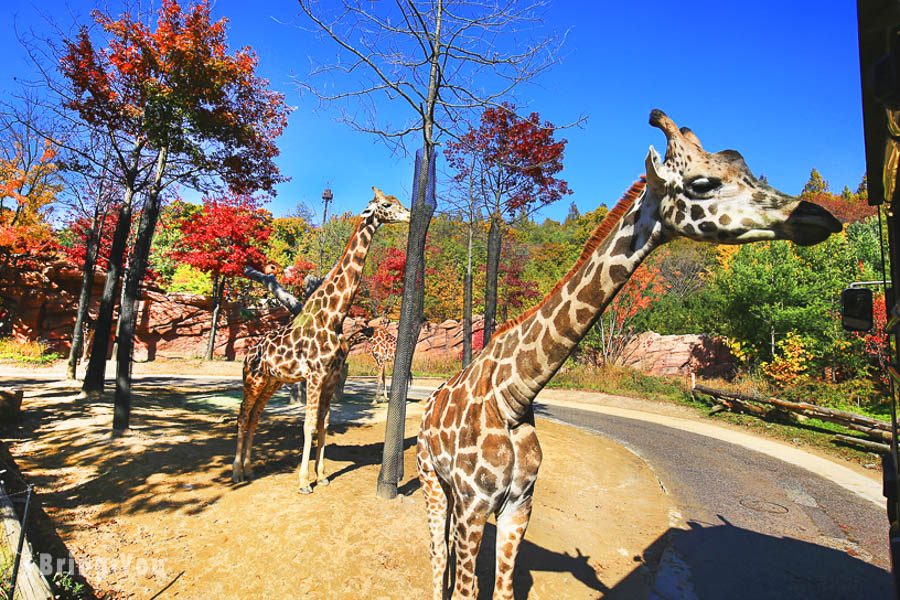 However, if you're into animals and wildlife then Everland will be a clever pick. Other than that, an extensive range of adrenaline-pumping rides will get you thrilled so those after an energetic outing day should give Everland a go.
Whereas, Lotte World is dedicated to family-friendly rides. Not to forget to mention the picture-worthy carousel and those colorful gigantic balloons that transport you to all corners of the theme park.
Dive into the fun at Lotte World: Check out what's waiting for you
Don't forget to claim your discount ticket: Lotte World 1 Day Pass, Everland
Rewind the Good Old Days at Bukchon Hanok Village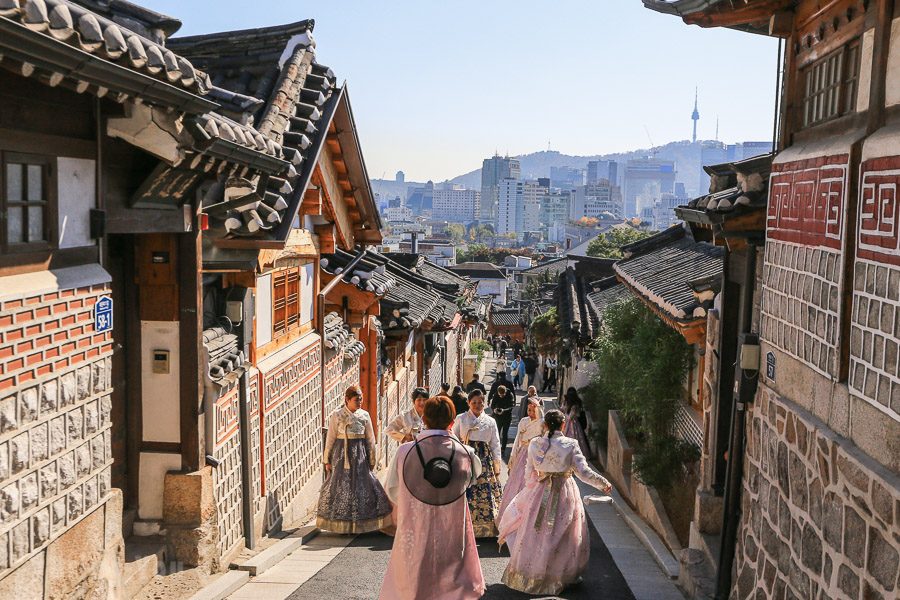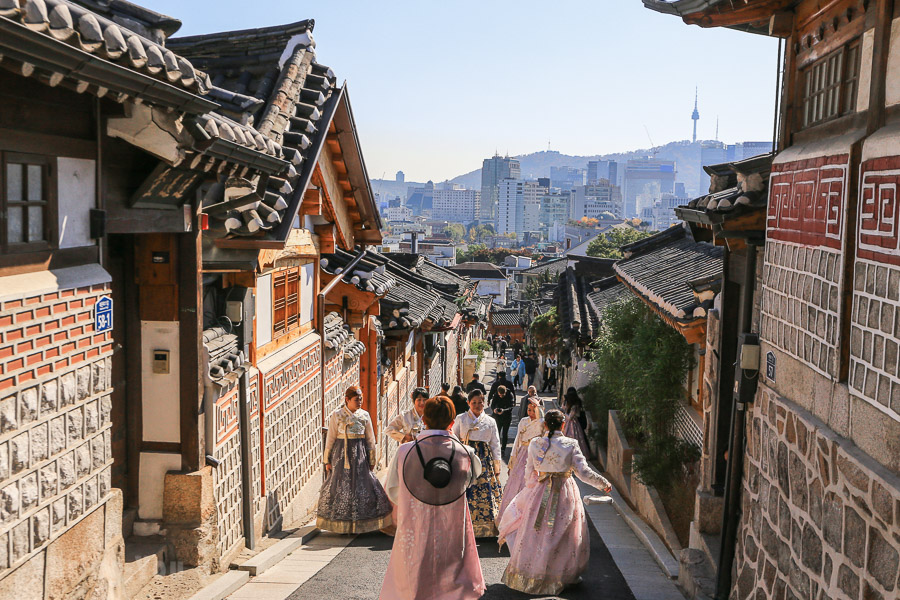 Ready to travel back in time and be amazed at the stunning, rustic traditional Korean architecture? Other than the ancient palaces, Bukchon Hanok Village fits the bill for those looking to appreciate the architectural and cultural values.
Nestled under the shadow of Gyeongbokgung and Changdeokgung Palace, the village takes root in the Joseon Dynasty where a complex of cultural centers, dining houses, tea houses, and guest houses are perfectly preserved. We love to rent some costumes from a Hanbok studio and transform into a Joseon lady posing down an alley of Bukchon Hanok Village. It would be a great idea to inspire your wanderlust!
Attend a Guard Changing Ceremony at Gyeongbokgung Palace
The internet is stunted by the coherent changing guard ceremony at Buckingham Palace. But do you know that you can witness the exact same thing with an Oriental twist at Gyeongbokgung Palace? The palace guards were ranked as "Wanggung Sumunjang" whose duty is to guard and patrol the gates of the capital city.
The ceremony was re-enacted in 1996 and today it's perceived as one of the coolest things to do in South Korea. You get to see the guards dressing in uniforms, holding traditional weapons, and playing instruments. Immerse into this sacred ceremony to revive the good old days of the Joseon Dynasty.
Check Out More: Gyeongbokgung Palace Royal Guard Changing Ceremony
Rent a Traditional Hanbok and Kick off a Shooting Day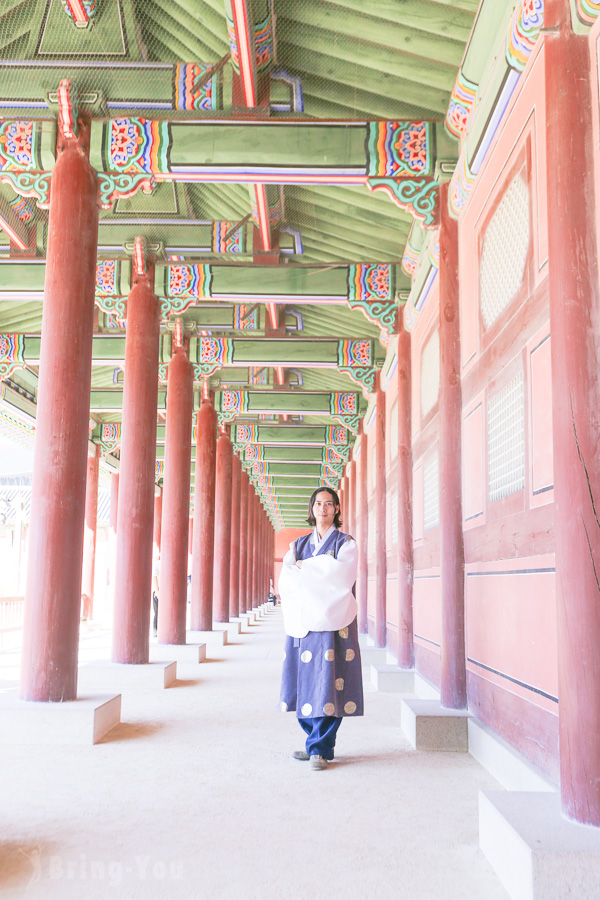 No trip to South Korea is complete without a shooting day wandering around the palaces and Bukchon Hanok Village. To game up your experience, don't forget to visit a Hanbok rentals studio and embark on an adventure to live out your favorite K-drama!
There are many studios around the capital of Seoul where you get to browse through hundreds of traditional Hanboks in all sizes and styles. Pick your favorite and enjoy the best photo-shooting day in your fancy attire. Some of the coolest studios we've seen offer Korean hairstyling to boost your image to the fullest!
Where I rent my Hanbok: Bukchon Oneday Hanbok Rental Experience
Be Amazed at Seoul Alive Illusion Museum
This lesser-known thing to do in South Korea will quench the thirst of shutterbugs for a dizzying and fabulous shooting experience! Seoul Alive Illusion Museum is a big hit for the kids and groups of friends.
This is the largest 4D Art Museum across South Korea where you can unleash your inner child with colorful, fun, and magical trick arts and artworks. All you need to do is grab a camera, a phone, or rent a tripod right over the counter if you want and let the adventure begin!
Don't forget to claim your discount ticket: Alive Museum & Dynamic Maze
Reconnect with Nature at Seoul Sky Park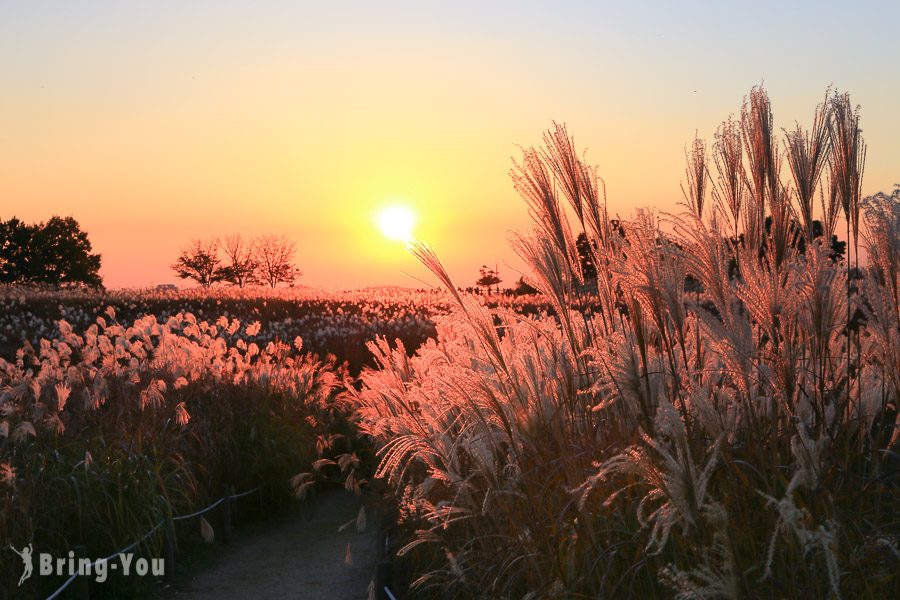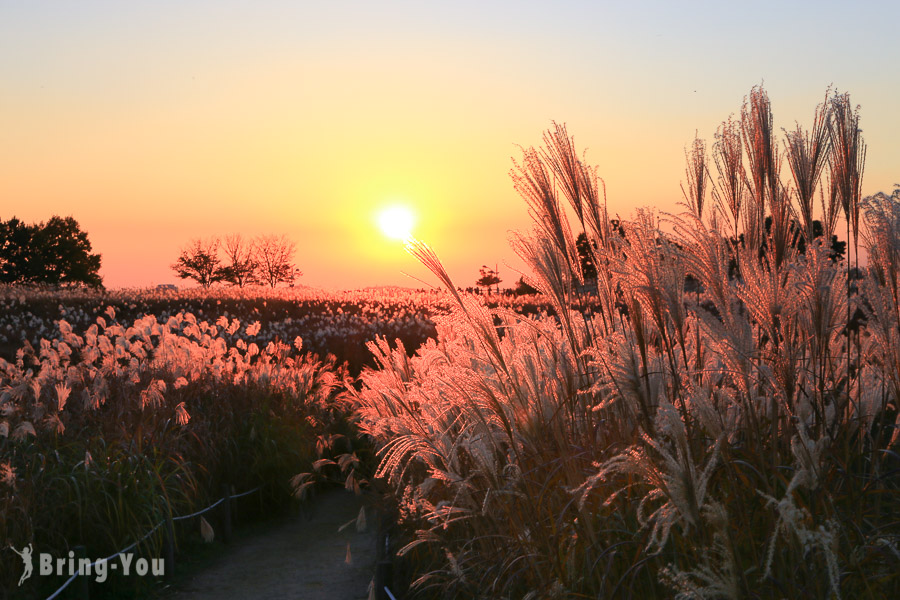 Dreamy and picturesque, Sky Park emerges as a must-do activity in South Korea with its mesmerizing landscape. Its awe-inspiring scene of Napier grass dancing to the winds becomes the most recognizable image. Officially named as Haneul Park encompasses a large area of parks and gardens. Seoul Sky Park is just a stone's throw away from World Cup Stadium Station which requires no effort to reach there from the city core.
Seoul Sky Park is not famous for nothing! The scenery is particularly stunning when autumn arrives to go leaf-peeping. Gear it up because Seoul Sky Park will level up your Instagram game so make sure to bring a camera along!
Ready for some jaw-dropping autumn views? Check out Seoul Haneul Park !
Rock the Nightlife of Hongdae Street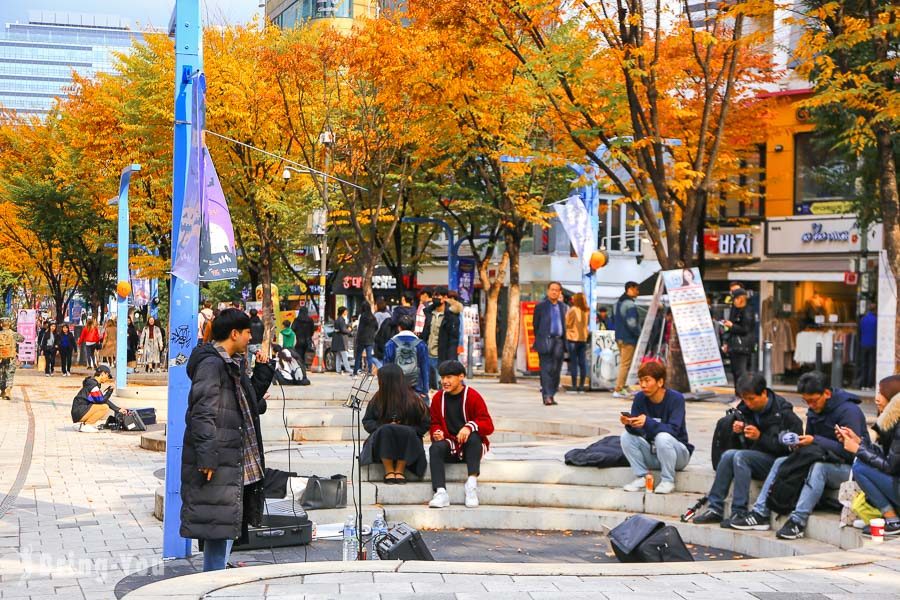 Lively, exotic, and irresistible in a good way – Hongdae nightlife will get you hooked right at the first time you visit it! It assembles the coolest nightclubs in South Korea where you can dance the night away.
Street performers are so ready to get you stunt. Take a long walk down the street of Eoulmadang-ro and you'll instantly catch sight of these talented singers, dancers, and many other unnamed performers to put you in a good mood. The reputation of Hongdae is usually attached to Hongik University after which it is named. Apart from the indie music scene and nightclubs, shopping and urban arts are the biggest hooks giving Hongdae its fame.
Cycle and Cruise along the Han River
Han River, the bloodline of the capital city, is the top of the crop when it comes to outdoor pursuits. One of the best things to do around the Han River area is cycling over the Mapo Bridge, taking a left turn, and winding down the river through a blue ramp. End up at the Seonyudo where you can recharge at a café before pedaling back to Yeouido Hangang Park.
If you're looking for a more leisure way to enjoy this body of water, opt for a one-hour cruise trip offered by E-land to soak in the fascinating sights along the banks. There's a live guitar performance on the cruise to pamper your soul while you're enjoying that pleasant ambiance of the city.
Is there anything else you want to add to this bucket list? Don't forget to share this ultimate list and inspire other fellow travelers around you!
Read More: Top 10 Fall Foliage Spots for Leaf Peeping in South Korea