About 3 hours north of Bangkok, Khao Yai National Park and its surroundings beckon the attention of peace seekers worldwide. Being the first and most popular national park in Thailand to be established, Khao Yai is a mashup of rural scenery and towns, making it one of the most scenic areas to visit in the country.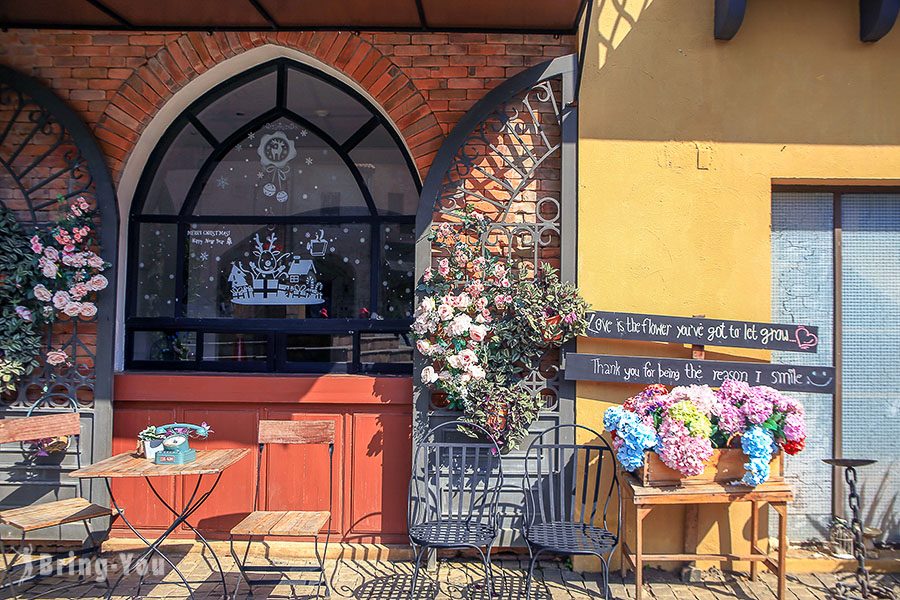 It seems like Khao Yai is a hippie girl in town, shines with wild beauty but is full of love and peace in her own soul.
I love Khao Yai because it's unconventional! It's been emerging as a top destination but still has space for a certain degree of serenity that's not outrivaled by tourists.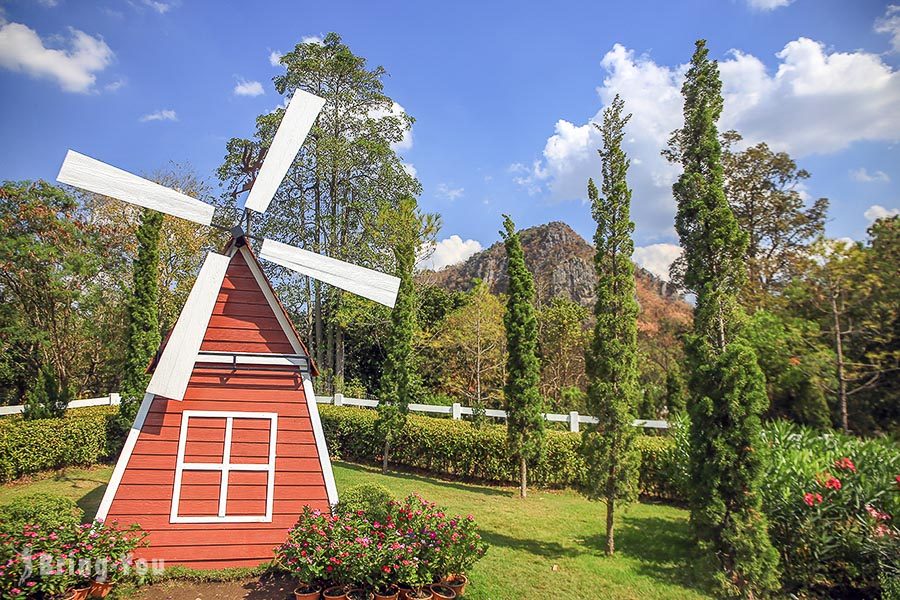 Come here if you love nature as much as I do.
Come here if you're looking for a place to unplug from the social buzzes.
Come here if you want to recharge, eat pork knuckles, be your own muse, and stock up your book of memoir with picture-ready places!
Ready to check out some of the most idyllic mountain scenery and a leisurely pace of life? This Khao Yai travel guide is for you!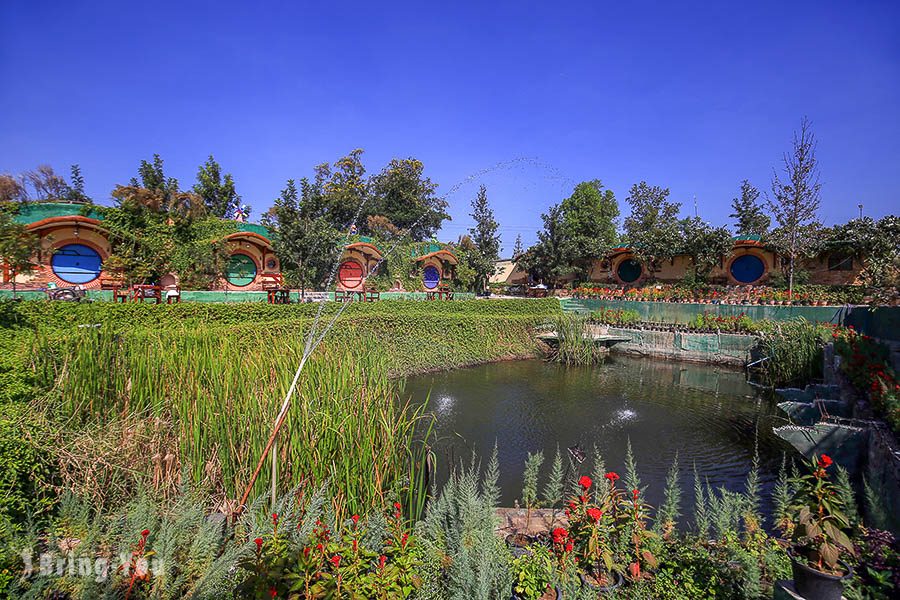 How to Get to Khao Yai from Bangkok?
By Train
If you're willing to spend 3 and a half hours on the train to save some bucks, go for it! Take the train from Bangkok's "Hua Lamphong" Station and get off at "Pak Chong" Station. From there, hail a cab to reach your destination in half an hour.
By Minibus
To take a bus from Bangkok to Khao Yai, board the bus at the North Bus Terminal close to Chatuchak Market heading for Pak Chong Station. The ride should be no more than 2 and a half hours, plus 30 minutes on a cab ride to Khao Yai Center.
My Pick: By Chartered Car
If you have no spare time to commute, book a seat on a chartered car and let the local driver take care of the rest. You can select a one-way trip or a round trip, or rent your own car with a 10-hour limit to settle with an air-conditioned comfort if you're with a big group.
5 Best Places to Visit in Khao Yai to Get a Taste of Nature
Primo Piazza
Ready to be transported to Tuscany for a day? Well, Primo Piazza is on top of my list thanks to such a mesmerizing taste of Italy and gorgeous scenery. The entire scenery is dotted with classy Italian architecture where broken cobble-stoned streets and lush meadows embrace your inner child.
Primo Piazza is a place to be a muse, to relax, and to reconnect with nature. Apart from the photo-ops, there's a series of Pinterest-ready cafes restaurants on hand to help you unwind.
If you come with kids, let them play around with those cute little sheep, alpaca, and donkeys before heading out!
PB Valley Khao Yai Winery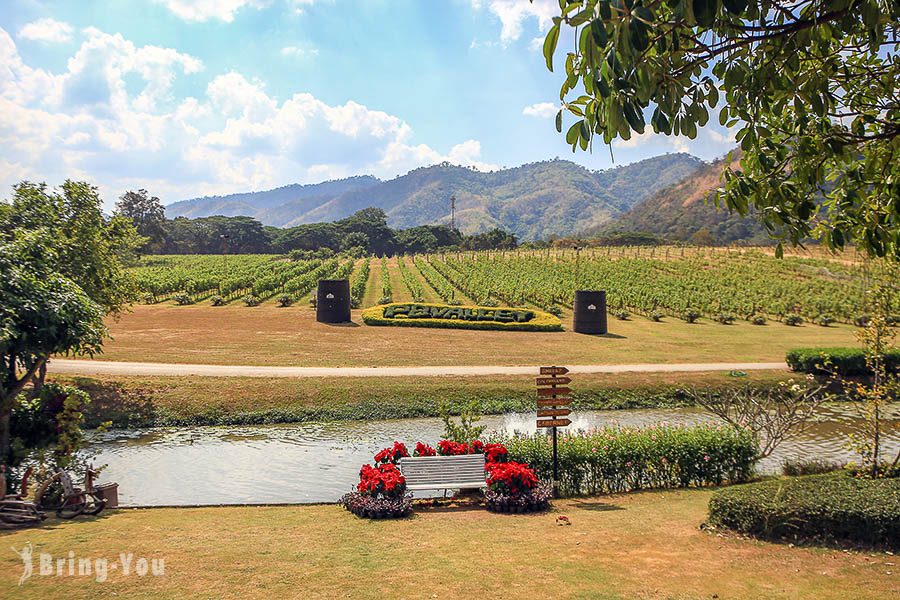 You don't have to be a wine lover to fall in love with PB Valley Khao Yai Winery. Sign up for a wine tasting trip and experience Thailand in an unconventional way! Even if you aren't inclined to anything tipple, you can still find a stellar selection of fine coffee to bring home for a powerful kick every morning.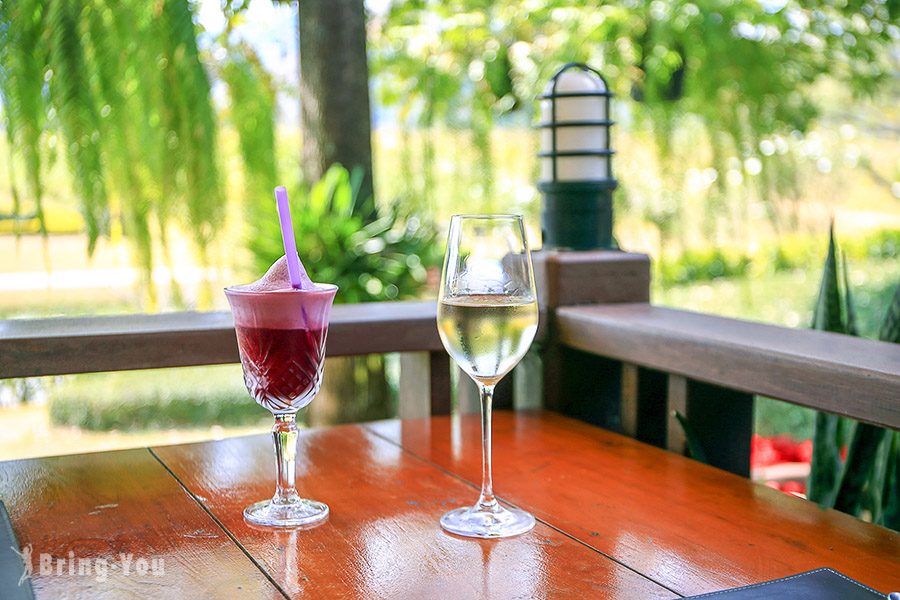 The Bloom By TV Pool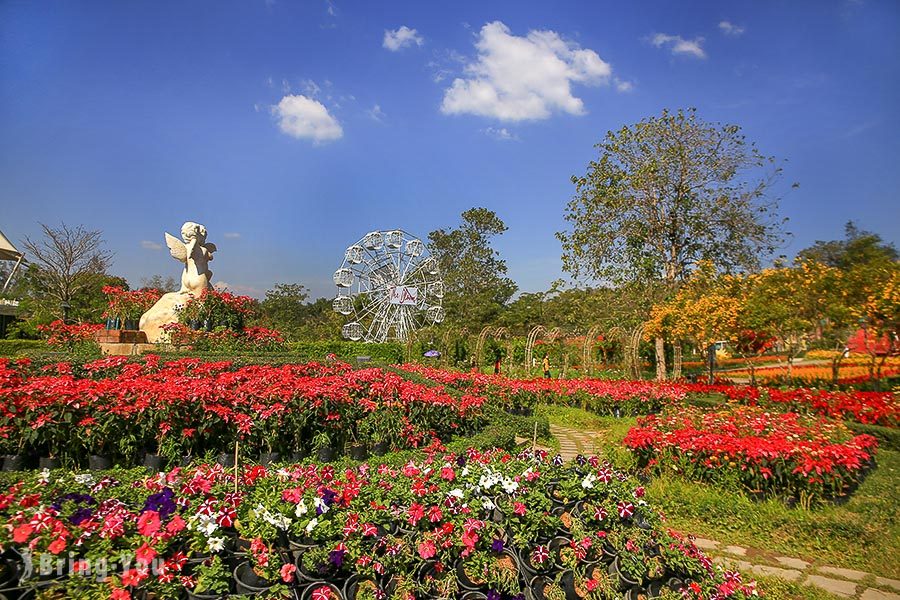 Who's here for the flowers? This is definitely the first place to send my mom if I have a chance to take her to Khao Yai! I'm sure she'll be stunned with an eye-opening mashup of plants of over 30 varieties whizzing down this 100-acre garden. The wonderful bright glow blends gorgeously with the mountains at the back. This is an outdoor space so make sure to put on sunscreen, pack a hat and sunglasses!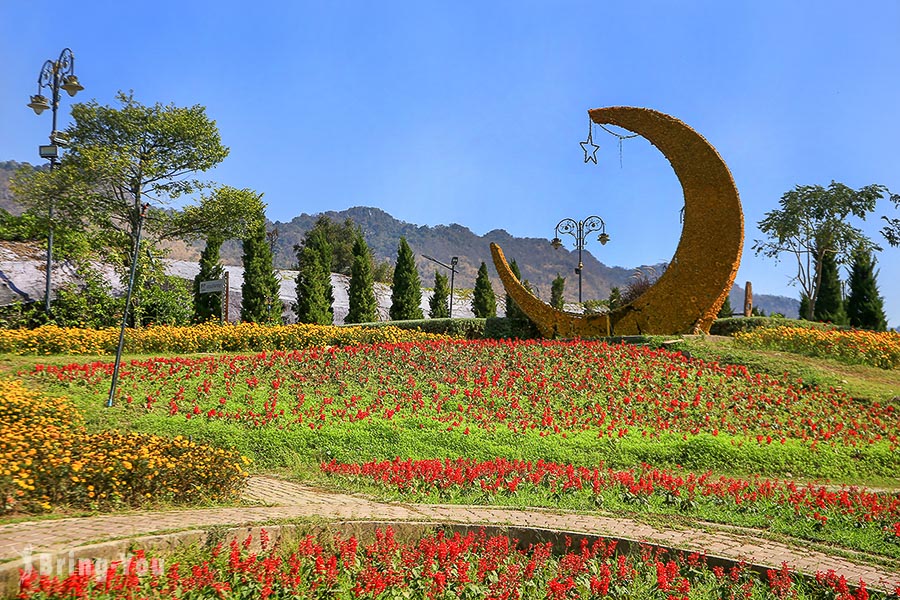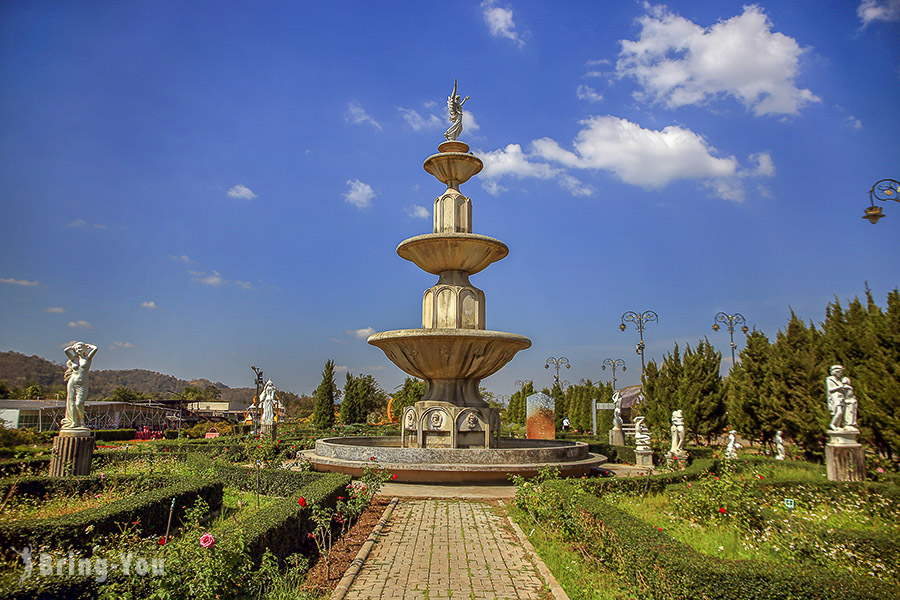 Khao Yai National Park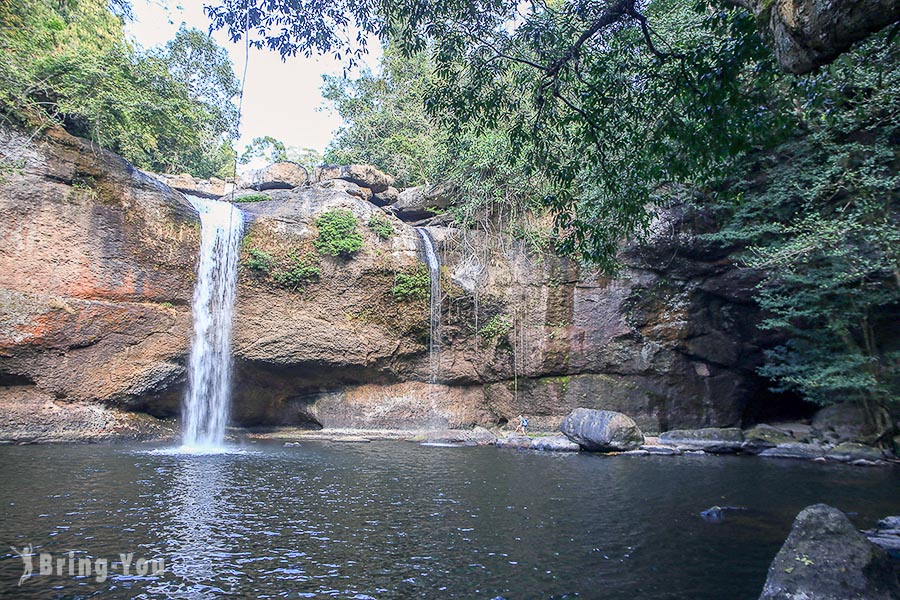 Forest bathing has never been more fun! I always set the bar very high when it comes to national parks. For me, national parks should have a distinctive taste with an insightful experience to set them apart from other counterparts.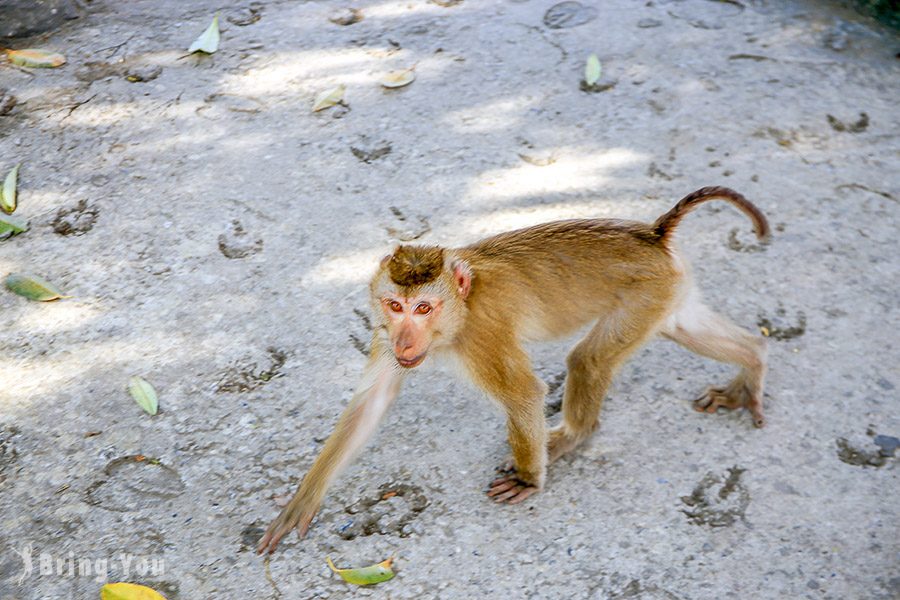 And Khao Yai never disappoints!
Hiding inside the lush rainforest is the majestic Haew Narok Waterfall serving as a centerpiece. Further afield is Haew Suwat Waterfall with an impressive ethereal cave. Spotting wild elephants roaming from afar is a pure joy! If you're after something off the radar, make sure to venture out to Pa Deo Die cliffs to enjoy the untouched beauty of Khao Yai National Park!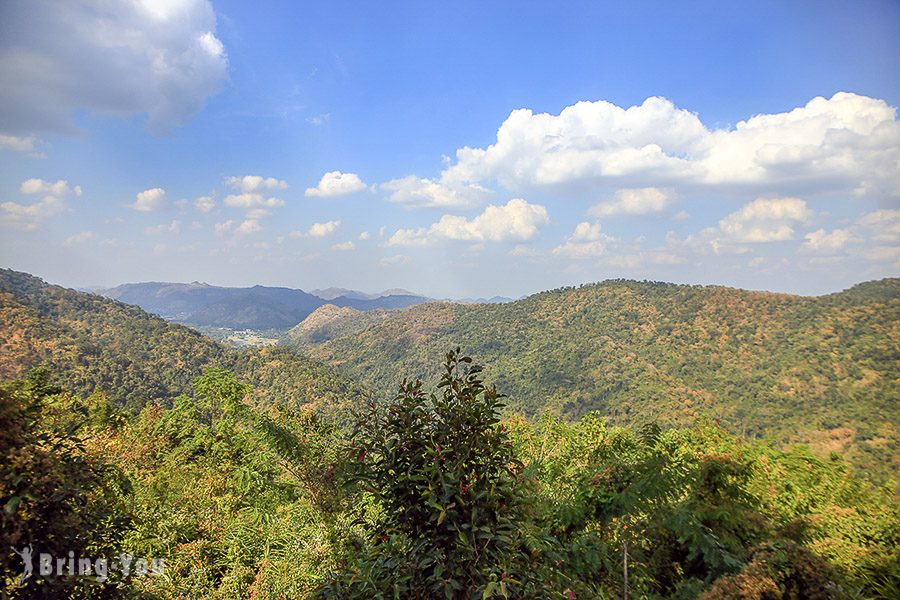 Baan Suan Noi Resort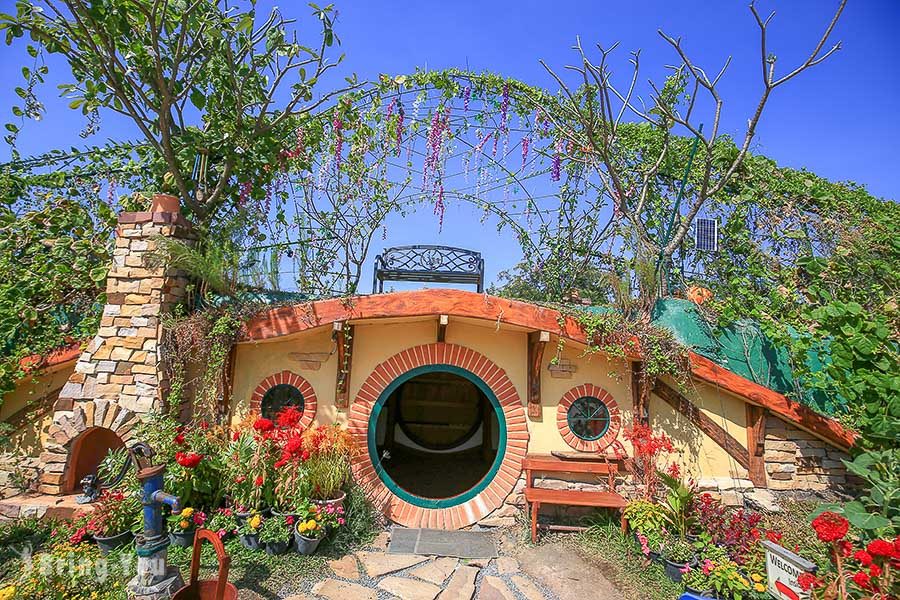 Ever dreamed of being a star of a Lord of the Rings chapter? If that's a yes, pop into Baan Suan Noi real quick and check out those cute unique Hobbit Houses! The resort is an hour's drive away from Khao Yai National Park. Each of the rooms is inspired to replicate the Hobbiton village. It's a resort, so you can spend a night or two and soak up its quirky vibe to live up to the hype.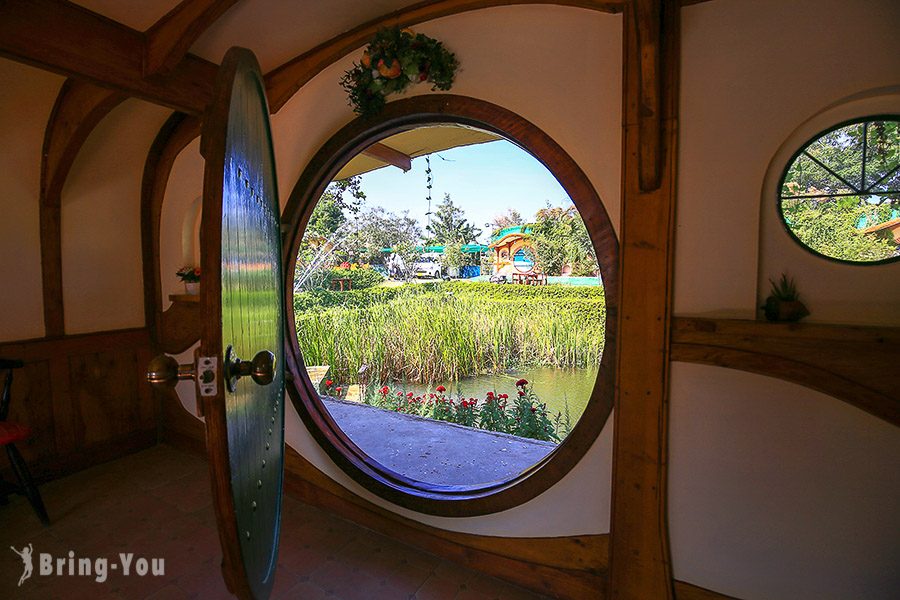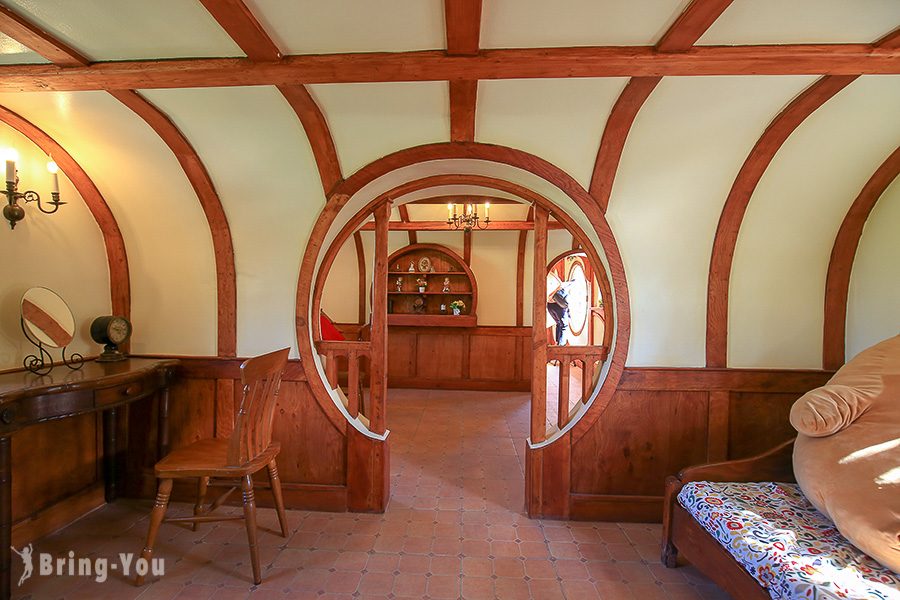 3 Pinterest-Ready Attractions in Khao Yai to Enrich Your Grid
Flora Park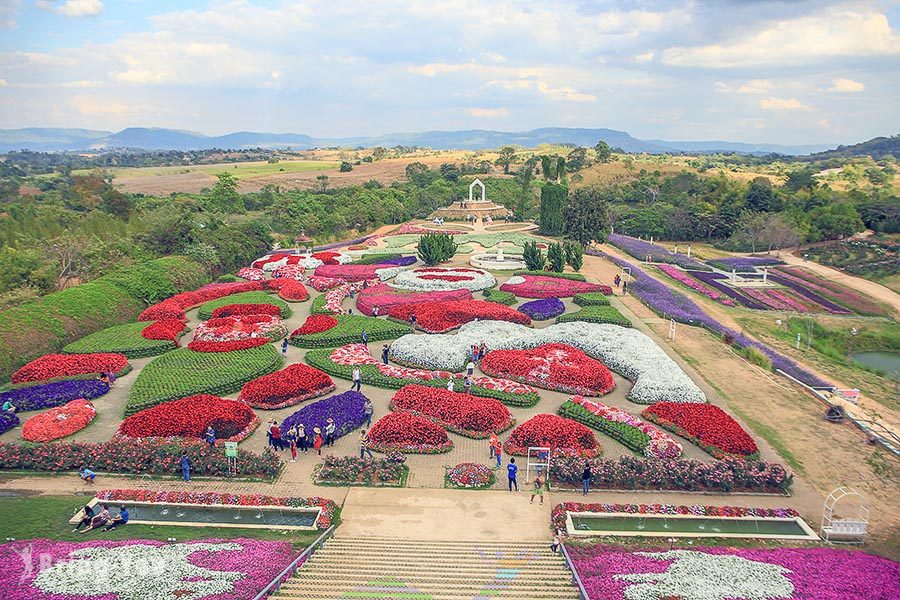 I recommend no more than an hour here. It doesn't have to be on your bucket list but do come if you're seeking some photo-op for the Gram. Flora Park is a serene oasis, with its claim to fame coming from the veining walkways through colorful flower beds and manicured shrubs. If you come in early February, the flowers will bloom in full swing, injecting a lovely fragrance to wake up your senses.
A Cup of Love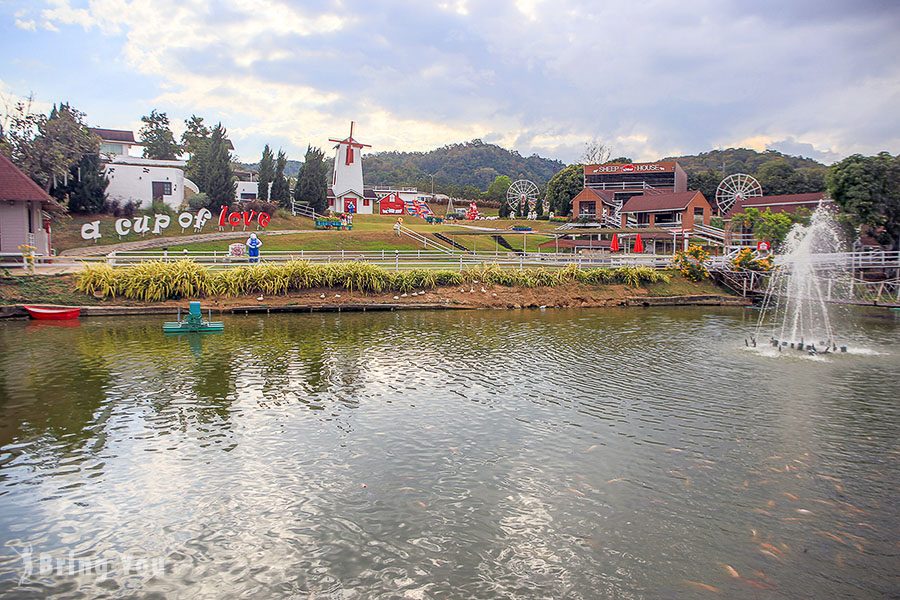 Here comes another Pinterest-ready place to stroke the sheep and indulge in some cake and coffee! I would say this is a great add-in for families with kids, especially if your little ones are madly into animals! Stop by A Cup of Love if Primo Piazza is not enough to unleash their inner child!
The Verona at Tub Lan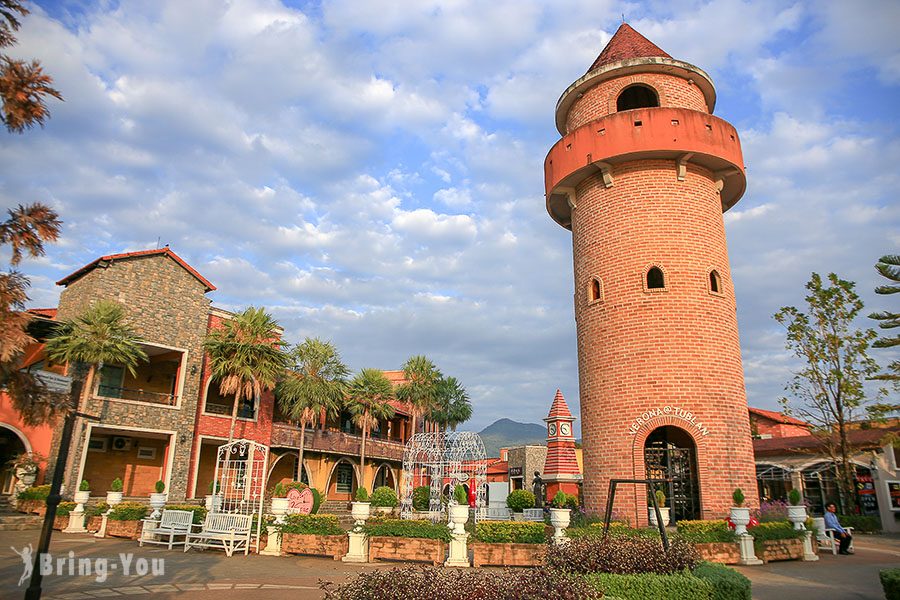 Verona is more like a surreal attraction. It's a made-made world inspired by the classic flair of the Italian town of Verona, which is widely known as the birthplace of the world's all-time classic love story – Romeo and Juliet. Some of the most Instagrammable places to spruce up your account include Verona Park, Juliet Park, Clock Tower, and a picturesque bridge.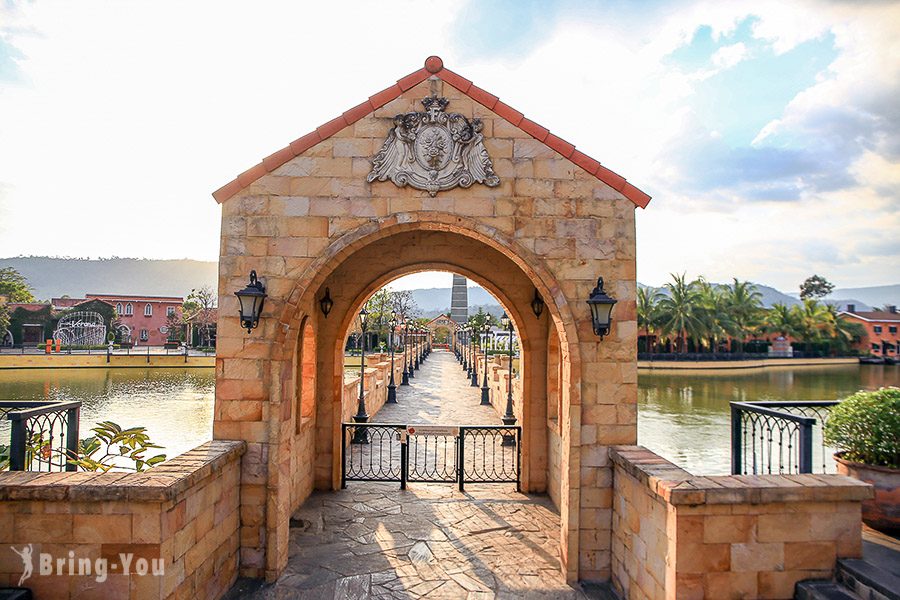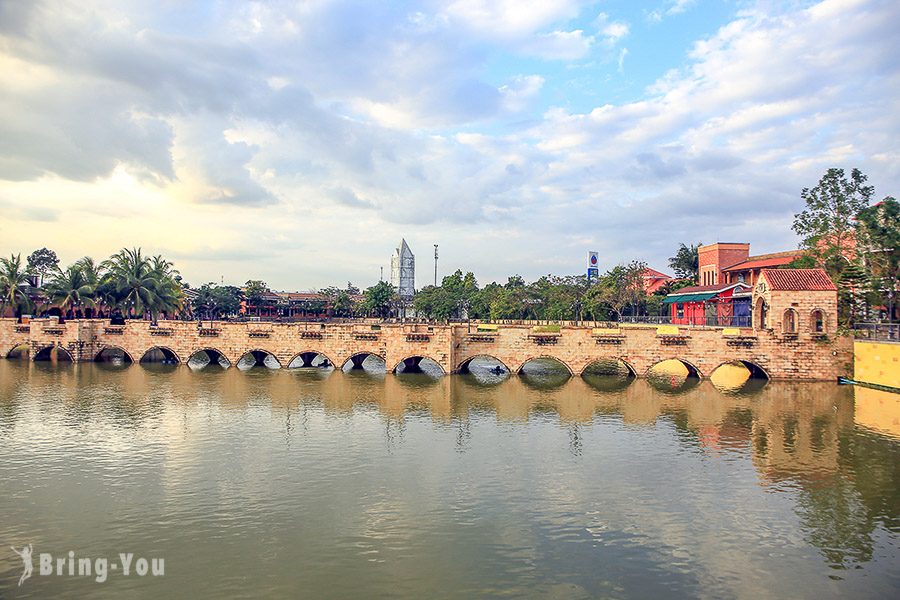 3 Best Restaurants to Feed on Your Hungry Stomach in Khao Yai
Midwinter Green – My Top Call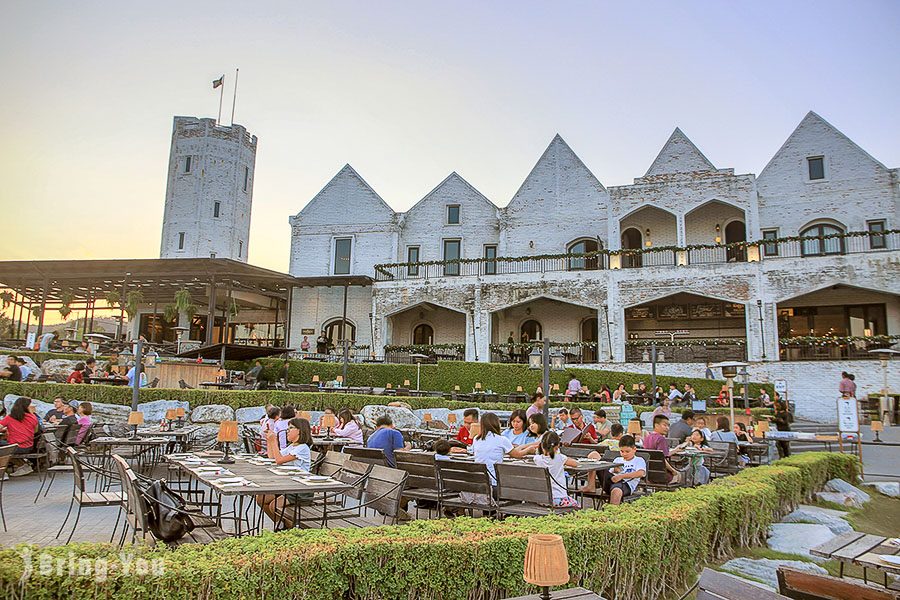 Inspired by a medieval European castle, Midwinter Green is a fusion restaurant dishing up drool-worthy choices of Thai and Western Food. There are pizzas and pasta for Italian food fans as well as fish and chips if you're in the mood for a traditional British meal.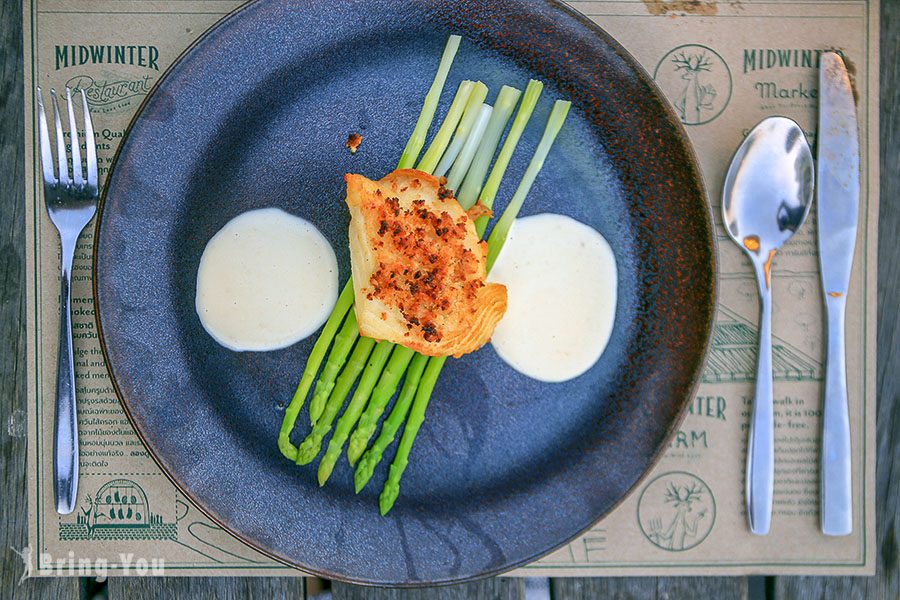 But on top of that, pork knuckles is the star of the show. The moment my teeth went halfway in the crispy skin and touched that juicy, tender meat inside, I knew I made an excellent choice!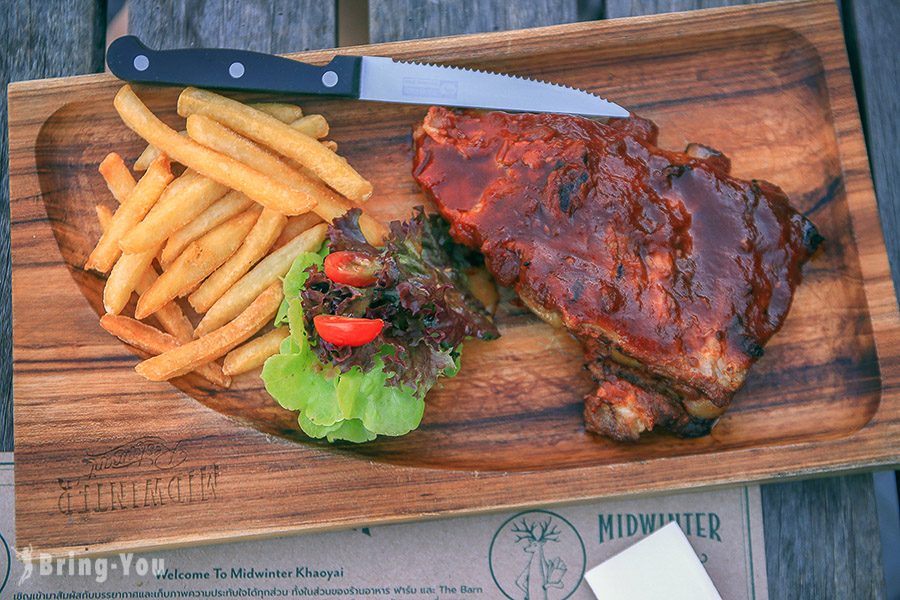 Pak Chong Night Market
Pak Chong Night Market is on the plate of those looking to find sumptuous street food. Pak Chong Night is a mashup of scents, dim lights, chattering vendors, and rich, flavorful Thai street food to call it a day. From barbecued seafood, waffles, skewered meats to mango sticky rice and pork trotter rice – you name it!
Ban Mai Chay Nam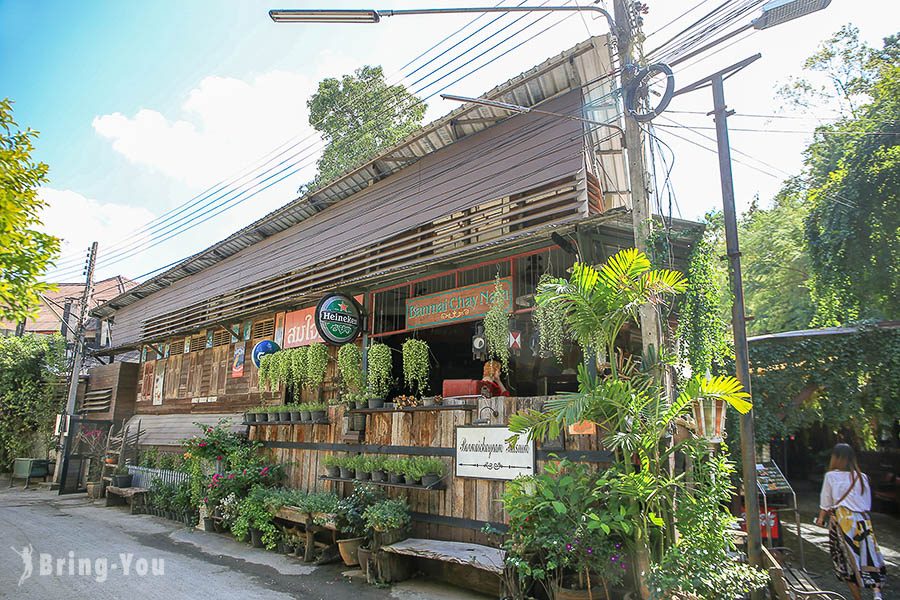 Imagine walking in a 'co-living' space with a museum, a restaurant, and a hotel rolled into one. Ban Mai Chay Nam is quirky, filled with quaint knick-knacks in every nook and cranny. If you have kids, well, tag them along and they won't feel bored even for a second!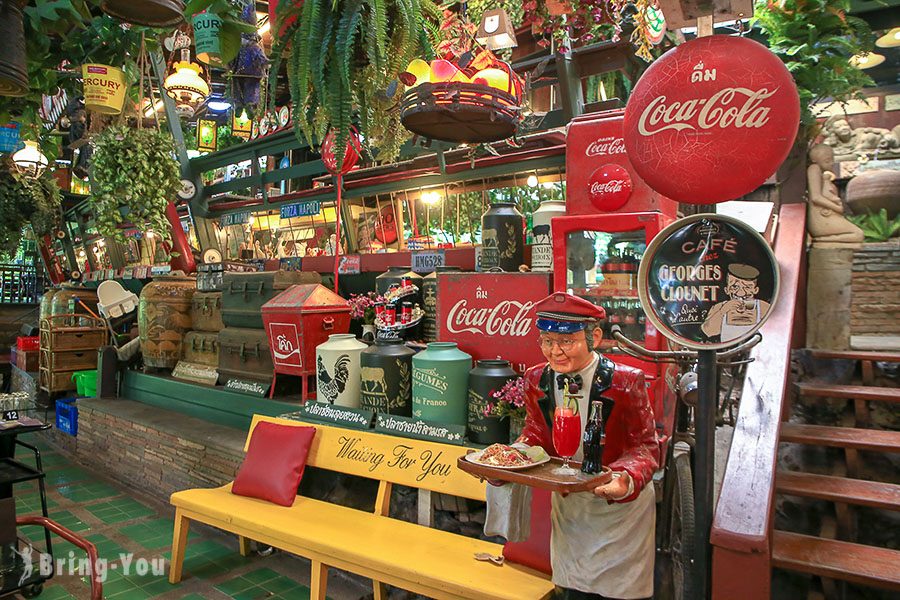 While you're there, don't miss out on the shredded pork. The rich and savory tasting profile goes beautifully with rice cooked with coconut milk and papaya salad. Then move on with a grilled catfish dipped into sweet fish sauce and neem to round up your decadent dinner!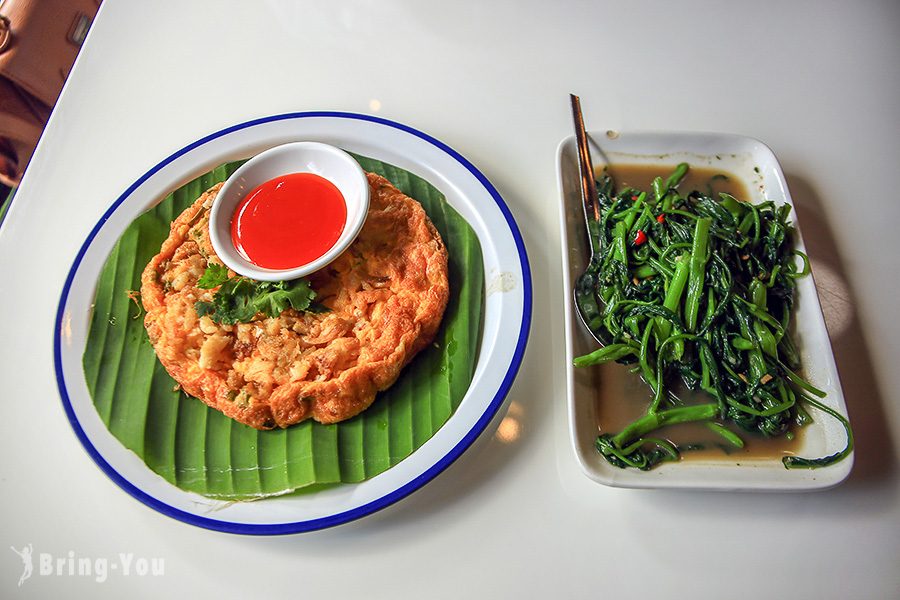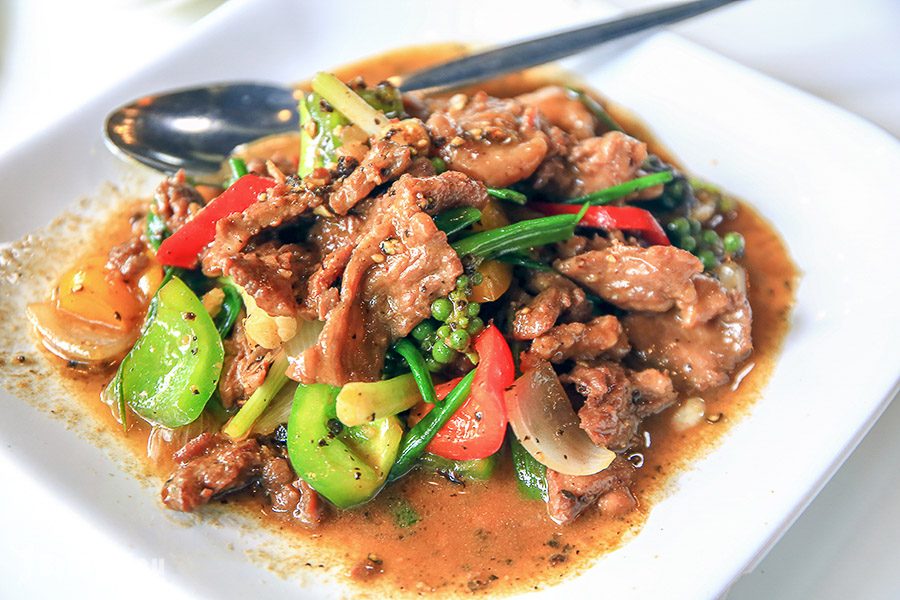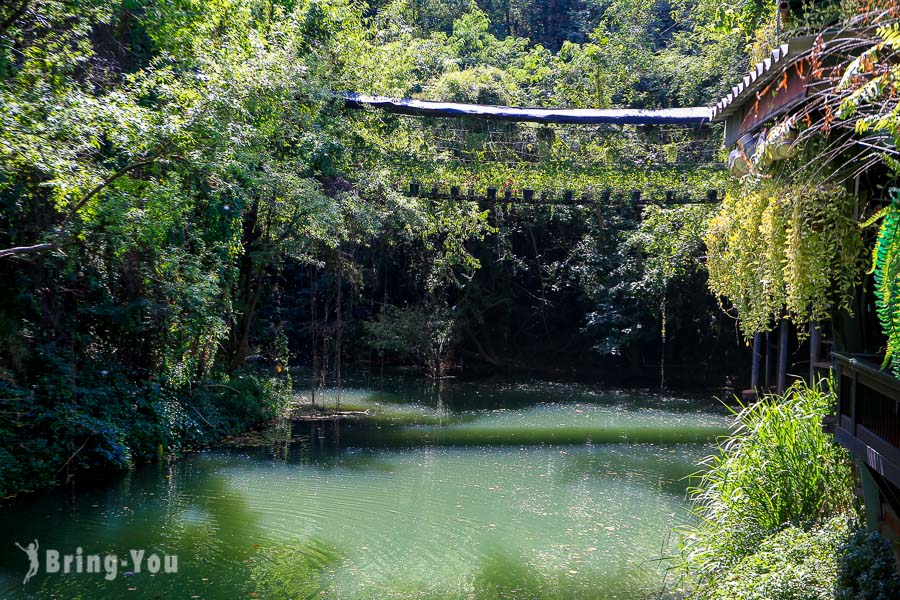 2 Best Hotels You Want to Sign up for a Night or Two
Isaan-Isan Boutique Resort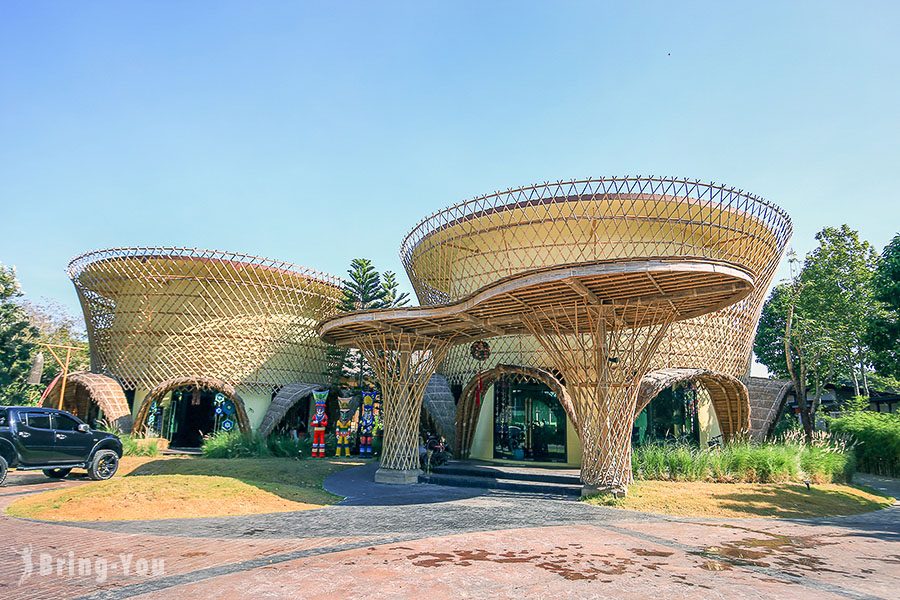 The 'boutique-ness' of Isaan-Isan shines on the architecture. The lovely bamboo-woven traditional Thai-style holiday cottage torches the light on your beauty sleep as you snuggle for a lazy day staying put.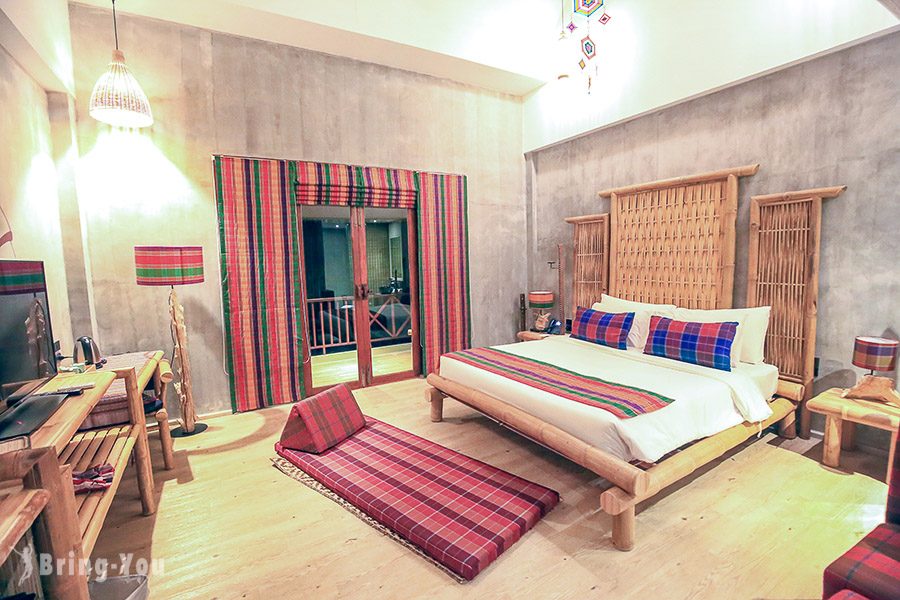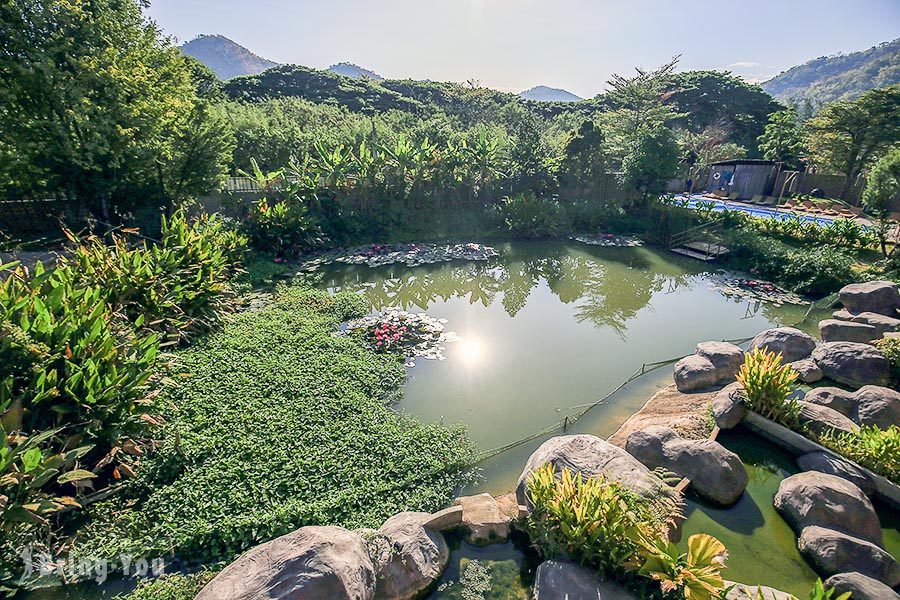 U Khao Yai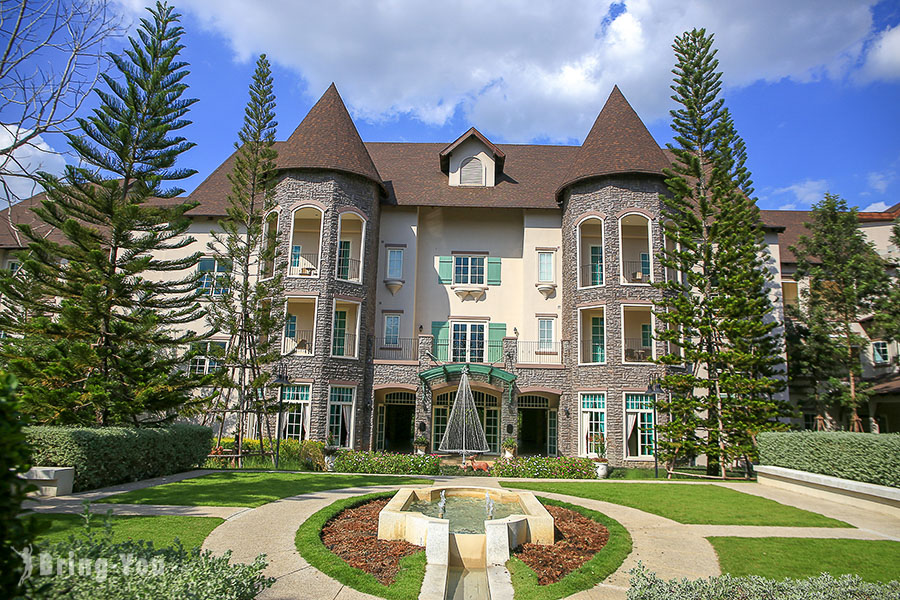 U Khao Yai is a stellar 4-star hotel perched on the edge of Khao Yai National Park. Complementing a strong French design, U Khao Yai sends you to a complete wilderness, which means elephant-spotting becomes an everyday thing out of your window.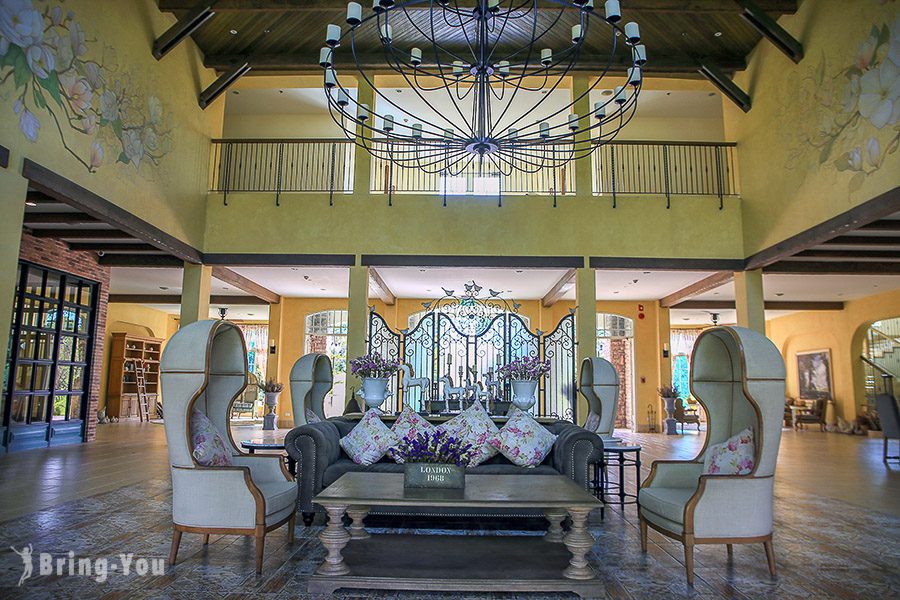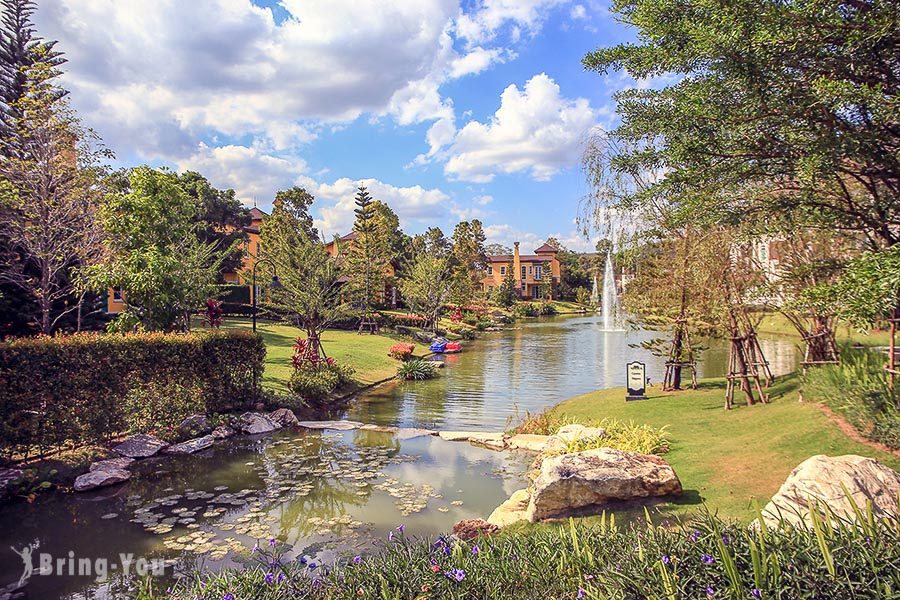 A Sample 2-Day-1-Night Itinerary in Khao Yai
Day 1
Depart from Bangkok to Khao Yai early in the morning.
Primo Piazza
PB Valley Khao Yai Winery
The Bloom By TV Pool
Dinner at Midwinter Green
Day 2
Spend the whole morning at Khao Yai National Park
See the Haew Narok Waterfall
Hideout to Pa Deo Die Cliff
Head back to Haew Suwat Waterfall
Lunch at Ban Mai Chay Nam
The Verona at Tub Lan (if time allows)
Return from Khao Yai to Bangkok
Make sure to spend at least two nights in Khao Yai. Stay there longer if you can! Remember that Khao Yai is a place to slow down and recharge! Make the most of nature, especially at the national park, and you'll come home fully energized!