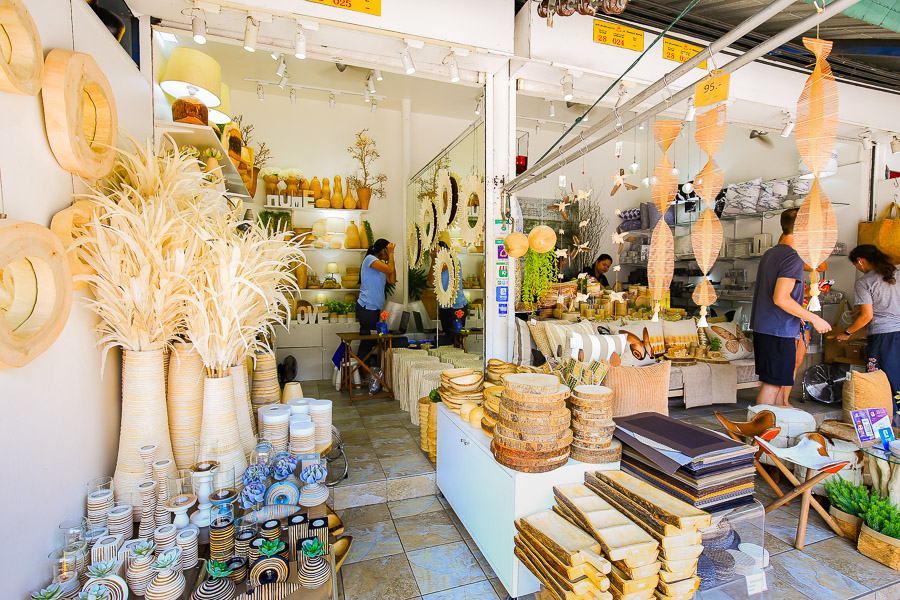 It goes without saying that Chatuchak is the most visited weekend market in Bangkok. And that's why even the thought of skipping it will give us a FOMO!
Collecting a few souvenirs sounds like a plan, but we were more of adventurous travelers who prioritize seeing and experiencing things rather than maxing out credit cards on materials.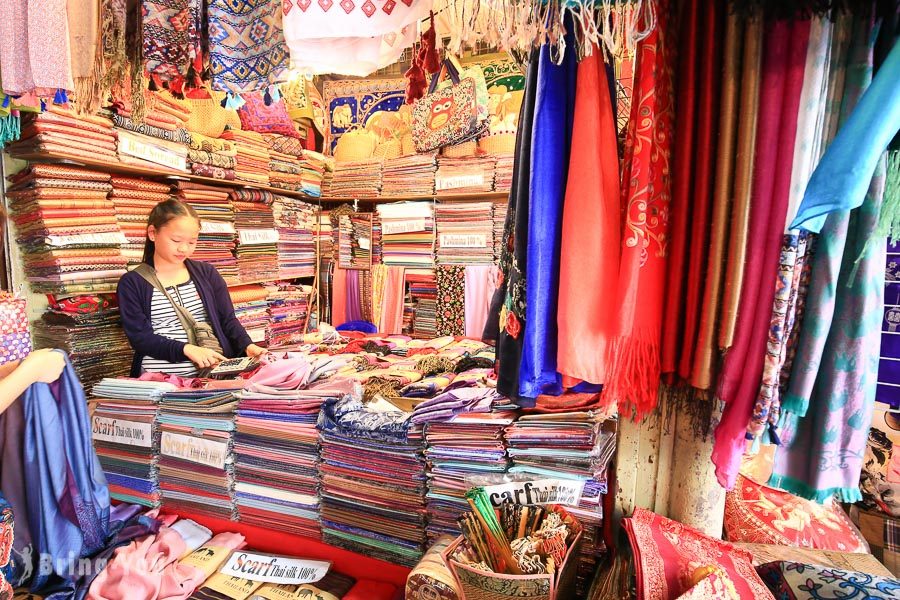 And… that was not until we visited Chatuchak!
In the beginning, we thought to ourselves we wouldn't buy anything because we went to Thailand not looking for a shopping tour.
We were wrong!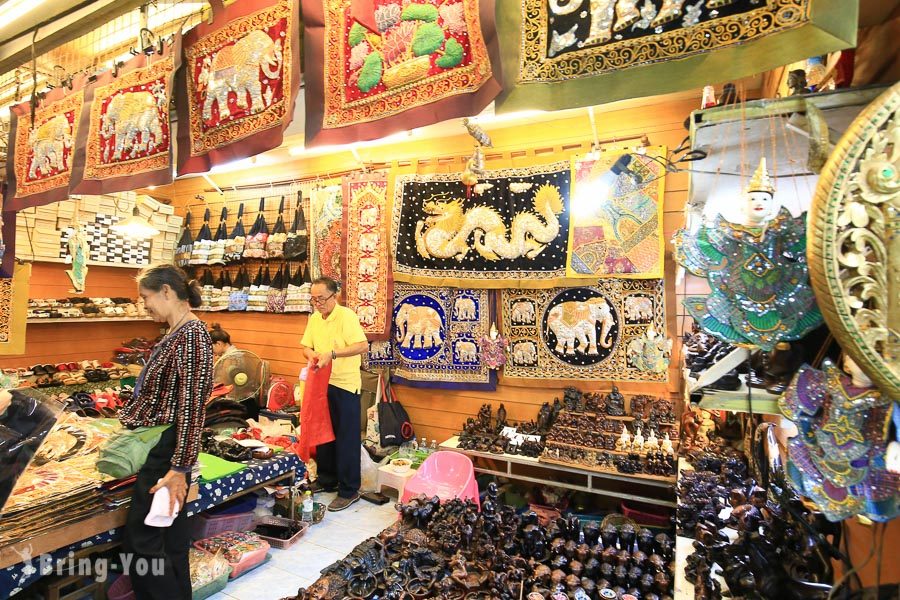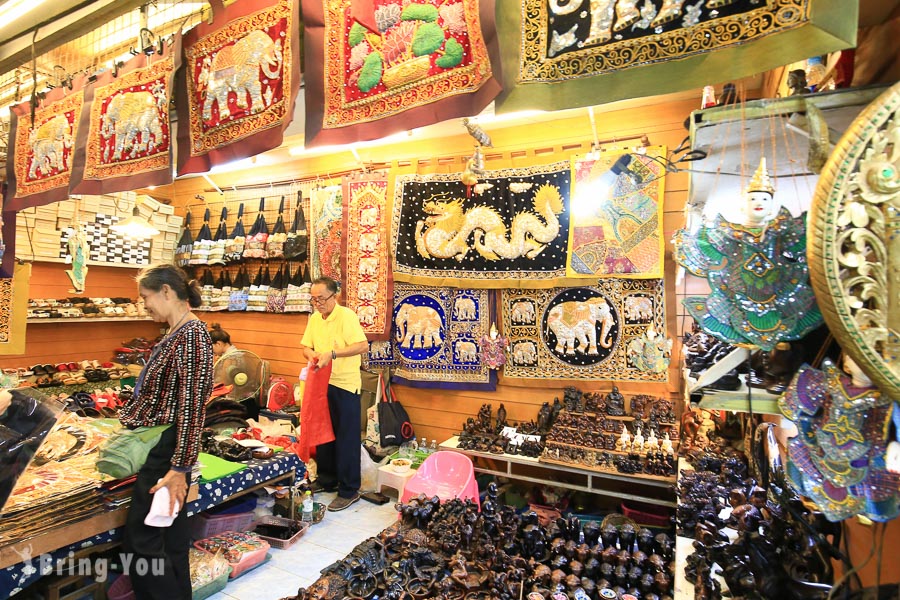 We ended up going home with a full bag of stuff. Sorry not sorry, but it was cheap and full of quaint little items that seem too good to be true, like something we wouldn't expect to find. From cosmetics, jewelry, to plants, and home décor, you definitely want to go home bare hands!
Chatuchak was huge! We knew that, but the moment we found out it has over 15,000 stalls, it was mind-boggling! 
At the end of the day, spending a few hours in this world's largest weekend market was definitely a joy that's totally worth a visit.
So here we are, putting down all of our experiences so you can make a better plan. Dig in for bargaining tips, the coolest things to buy, a transport guide, and food!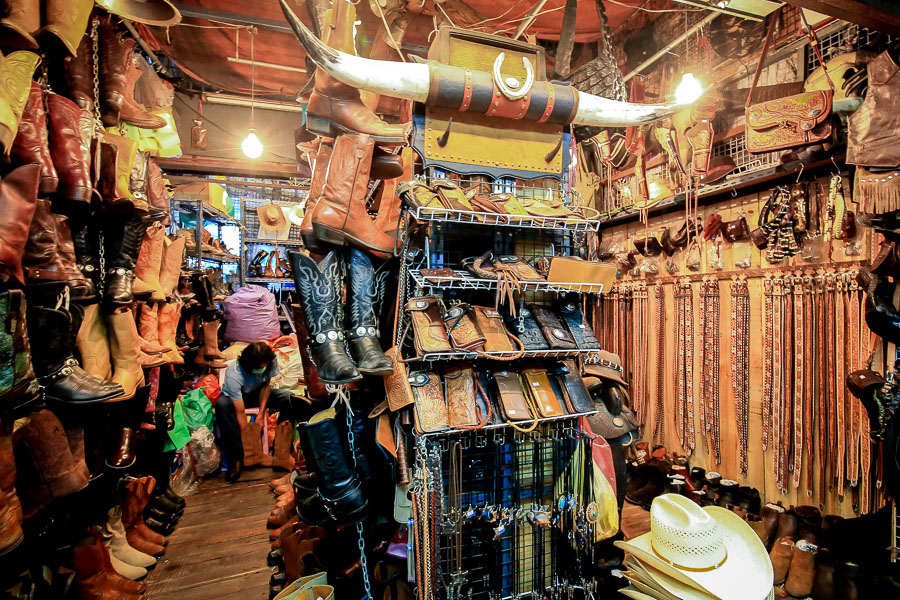 How to Get to Chatuchak Market in Bangkok?
By Skytrain (BTS)
Riding a BTS will get you to Chatuchak market from any part of Bangkok. Make sure to get off at (N8) Mo Chit Station via the Sukhumvit Line. Once you're there, find exit no. 1 to leave the station, keep going until you see a row of clothing stalls at a small entrance to the market.
By MRT
To arrive at the market, hail the central line that gets you to Chatuchak Park. The train drops you inside the park. From there it's only two minutes walking to the market which is right next door.
By Bus
The bus was what we chose to arrive at Chatuchak since we stayed in the Khao San area. We went for bus no. 3 but you could also wait for no. 524.
The thing about taking a bus is that there's no timetable so you don't really know when it's coming. We waited by the pavement at a bus stop (you'll see a sign for it) and when it came, waved to signal and got on it.
You'd better ask a local friend or receptionist to get you to the right station. The bus takes somewhere between 30 minutes to an hour. We remember there was no air-con on the bus (it was a very basic, local bus with fully open glass windows, some were broken). The ticket collector was kind enough to inform us that it was time to get off when they stopped at Chatuchak.
It was a fun ride after all!
By Tuktuk and Taxi
We put these two together because they would be the last options you could think of. It's fun to ride a tuk-tuk but it's all about the haggle. If you're confident in your bargain skill, feel free to get on a tuk-tuk! It's a wild ride to experience the streets of Bangkok.
For a taxi, you want to go by the meter! Speaking a little Thai to haggle is also handy. And don't forget to tip if he nails the job!
Chatuchak Market Opening Hours
Wednesday and Thursday 7 am – 6 pm (Plant section only)
Friday 6 pm – 12 pm (Wholesale only)
Saturday and Sunday 9 am – 10 pm (Whole Market open)
Essential Tips for Shopping at Chatuchak Market for Beginners
Master Your Bargaining Skills
To be honest, bargaining is already a norm in Bangkok, especially at such a touristy and popular trading hub like Chatuchak. But you need to obtain a certain set of skills at least. You have to bargain!
Don't be shy! Try to go as low as half of the initial price and work your way around that. This tactic especially works if you buy more than three items. If you really like something at a certain stall, try to nail the price immediately. Once you throw the rate and they give a nod, then lock it down, hand your cash, be happy, and leave! Don't try to play the cat and mouse game, and don't regret it once they agree on the price you propose at first!
If You Want It, Get It, Don't Think Twice!
Even though some certain items are widely sold, the styles and textures still vary greatly from store to store. The market is insanely huge. It's a matrix of its own. And chances are you won't be able to find that item that you like again, even if it's the same kind at another stall.
Carry a Bottle of Water
Chatuchak has an outdoor space and an indoor space. It's insanely hot and humid with crowds all around you. So bring some water along to recharge and stop for a cool drink somewhere!
Our Favorite Items Worth Paying for at Chatuchak Weekend Market
Clothes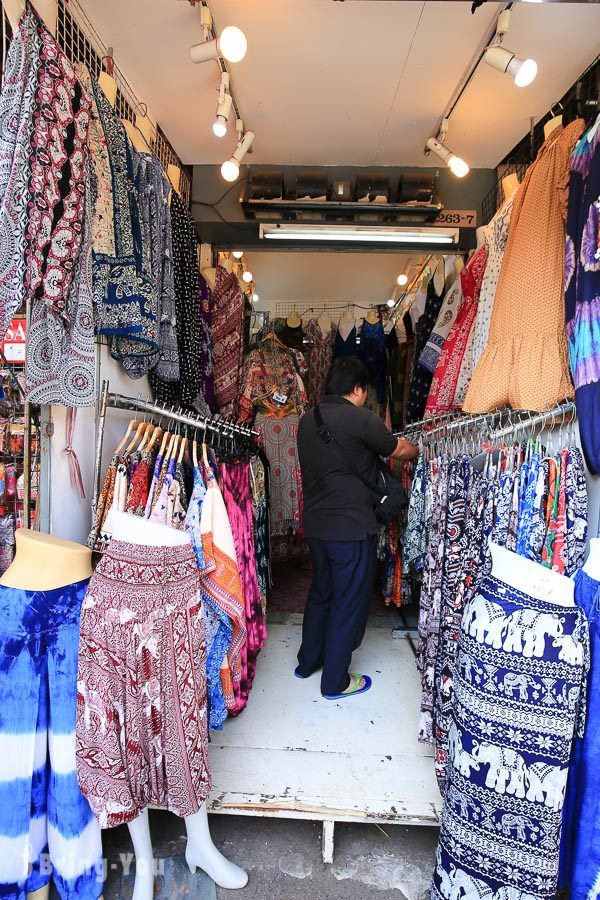 Do we have to mention it? Clothing is the most popular item on the market. We specifically fell in love with the tribal, traditional Thai fisherman pants. Those are very light and cool to walk around in. You can wear them to the beach and visit a holy shrine too because they cover the knees.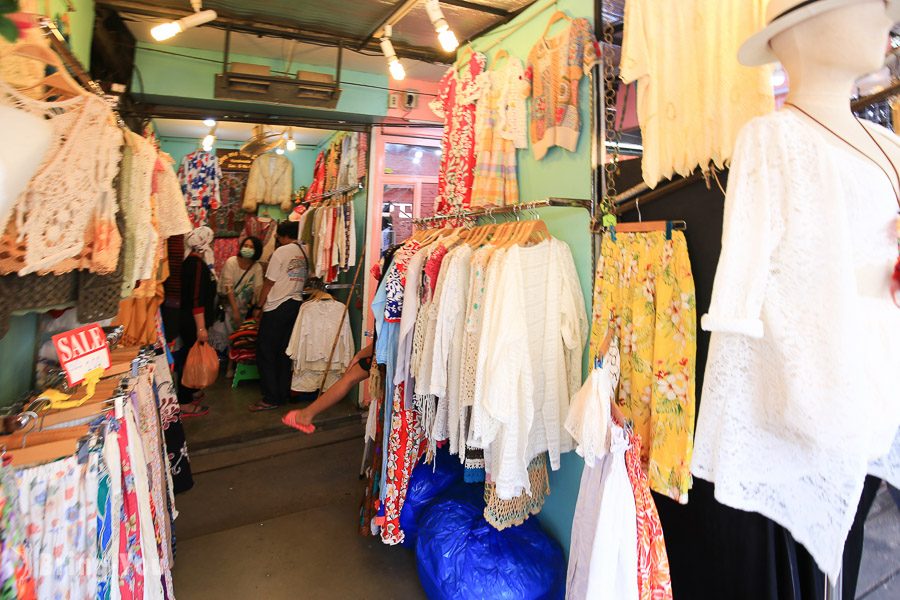 Bags and Purses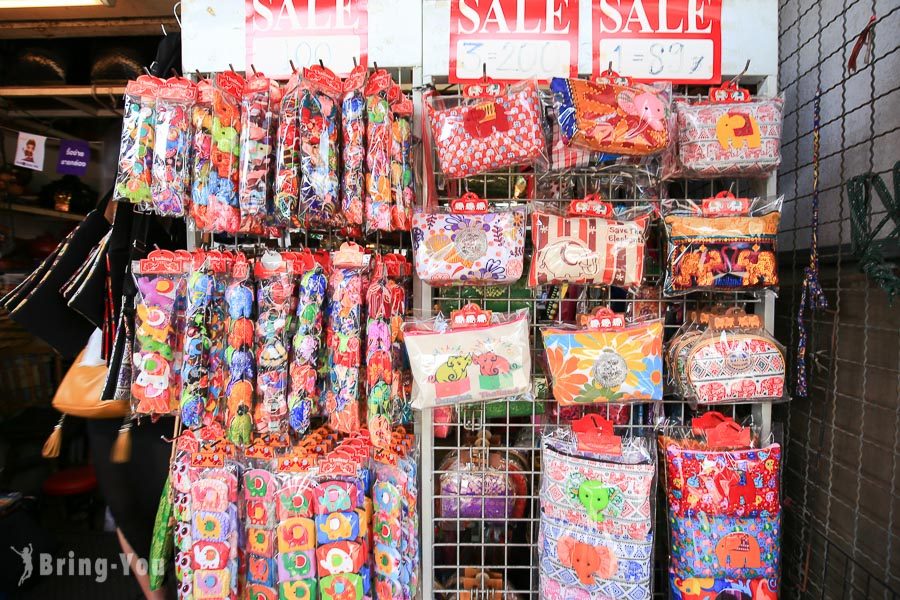 Those are very popular. They come in all shapes, sizes, and colors. You can go for a northern spirit with a hill tribe-style bag or be a muse with a white lace-patterned purse.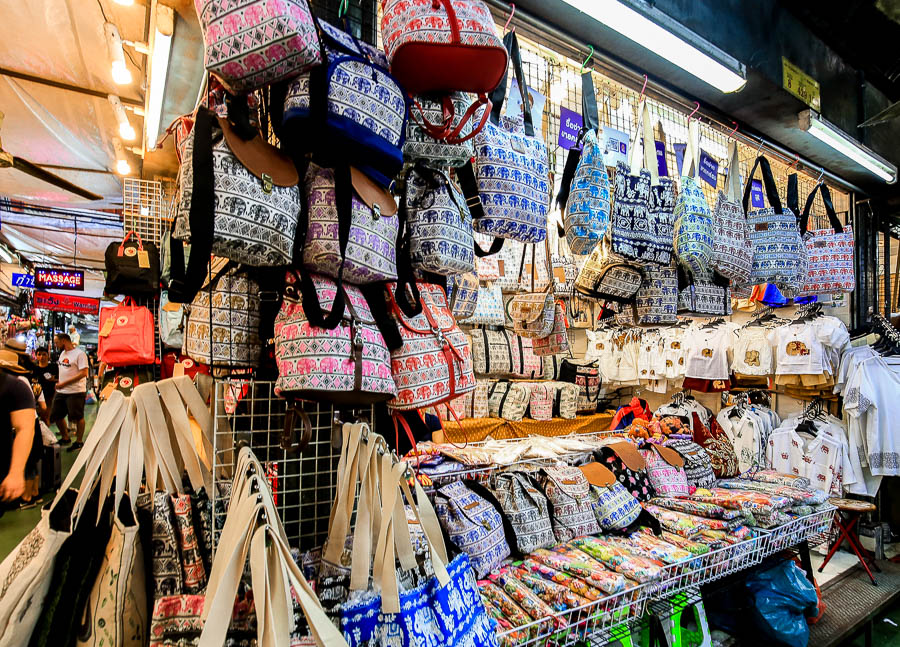 Glass Sculptures and Décor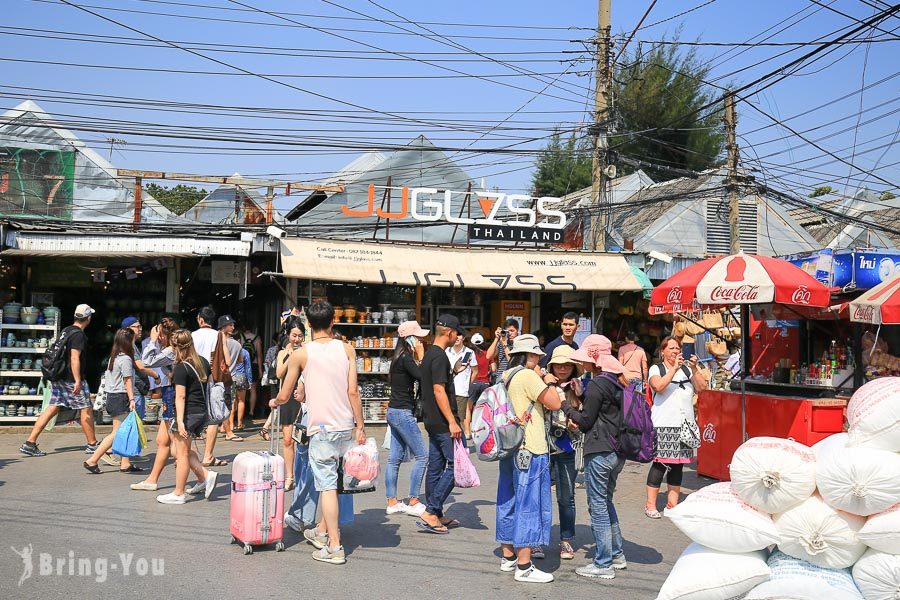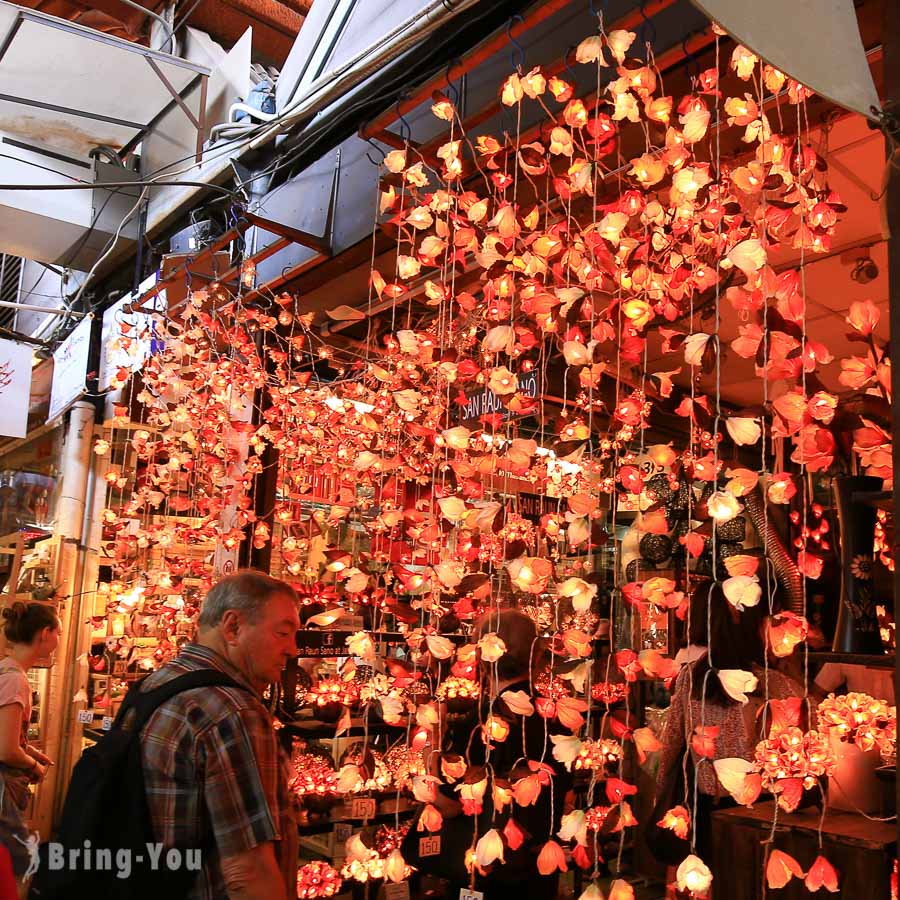 We're talking about glass cups, glass decorative arts, glass furniture, bowls, and dishes. Those are exquisitely elegant but you have to think twice about shipping if you don't live in Thailand. Talk to the seller to figure out the right shipping method! It's worth the effort though.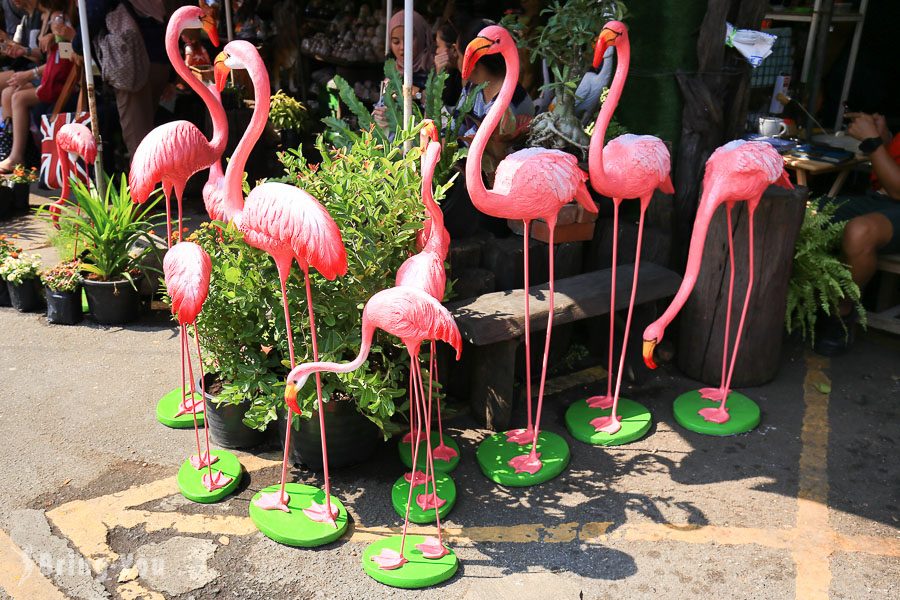 Buddhist Statues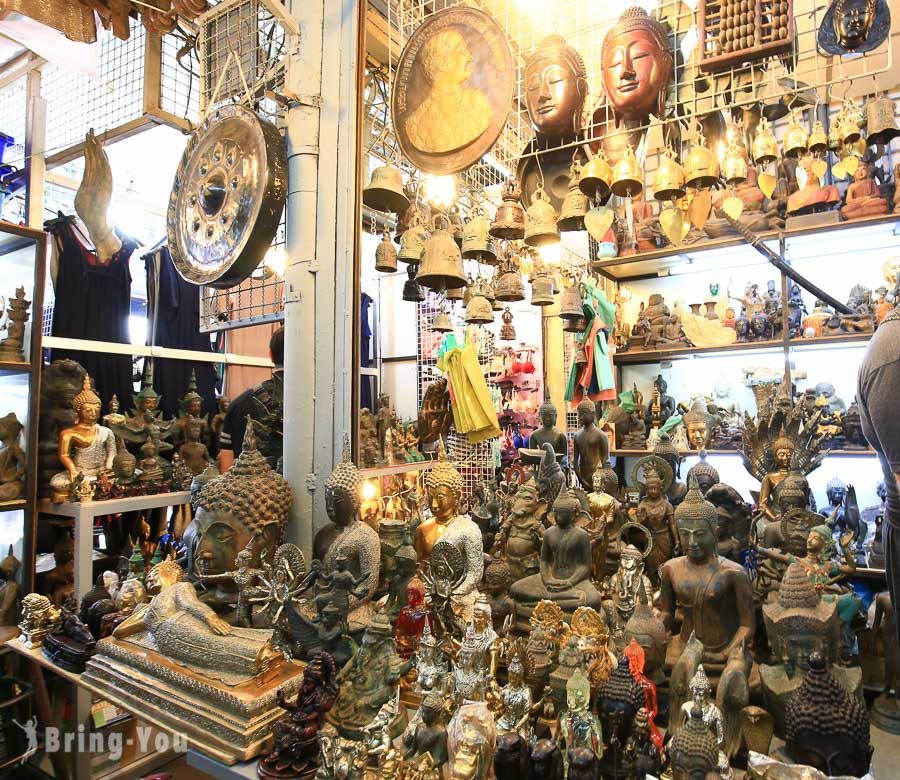 Those sacred items are another good call that's worth checking out! You can get one or two as a souvenir or spruce up a little corner of your house and make it a conversation starter!
Soap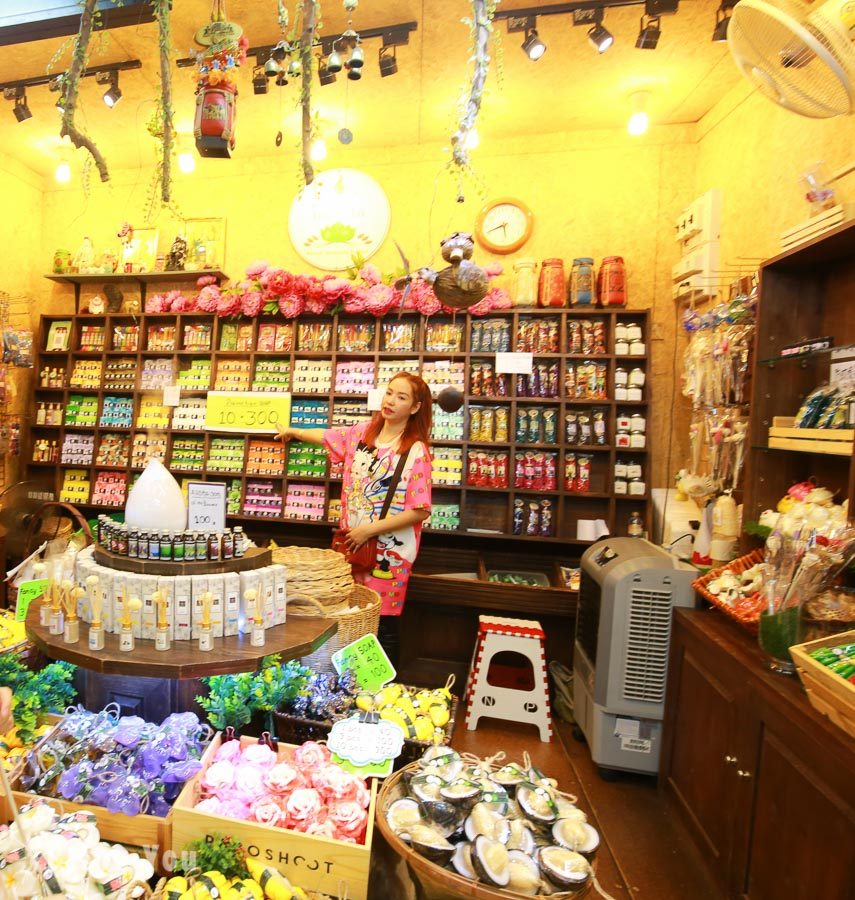 We bought a box of rice-scented soap. They come in small square bars in various designs and colors too. The most popular ones are fruit-shaped and flower-shaped.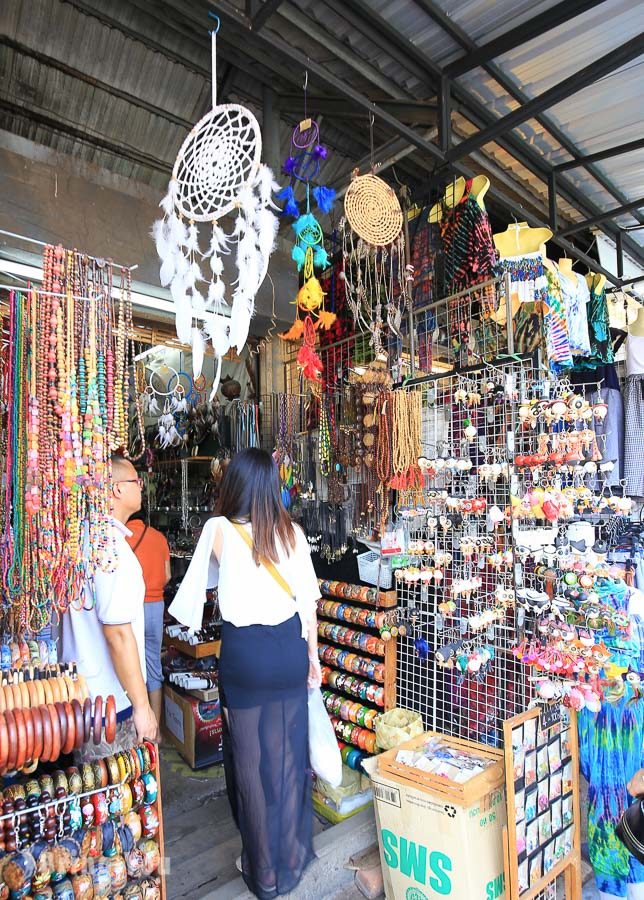 How About Food? What Is There to Eat at Chatuchak Market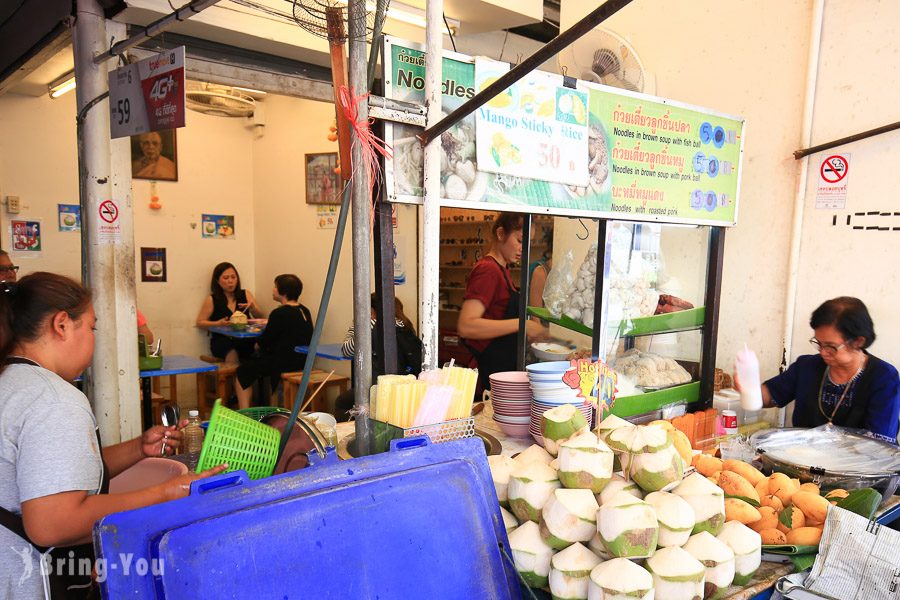 We saw an outdoor food section somewhere in the middle of the market. We were there by noon and it was so hot so we decided to get a coconut and juice to go.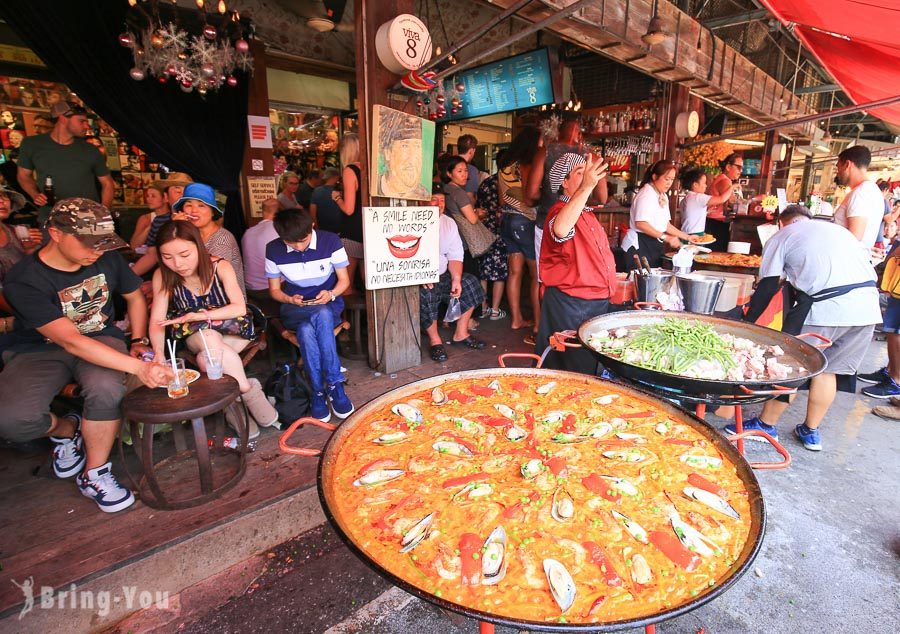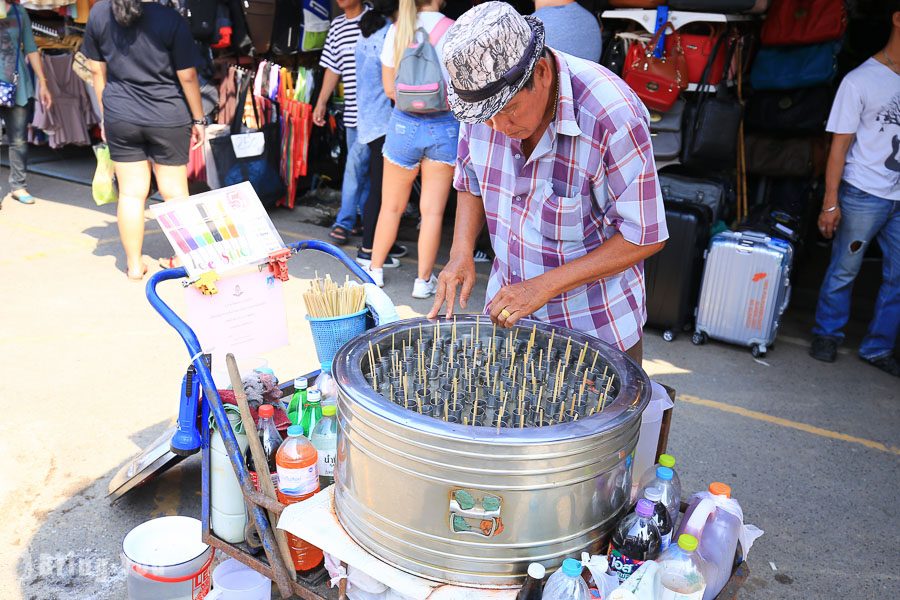 They also have fresh fruits, ice cream, Thai milk tea (my friend went crazy over this), Thai noodles, pancakes, and many more. Even though it's packed and narrow, you'll find seats (even indoor seats) at some certain places!
Final Words: Is Chatuchak Worth Visiting?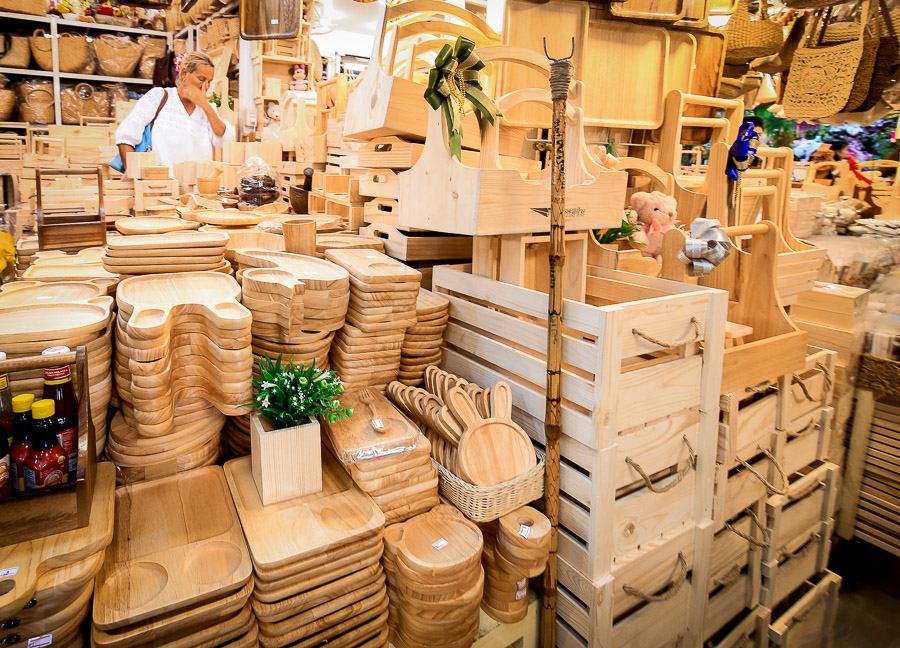 Yes, not only is Chatuchak market worth visiting, it's a great place for a shopping spree with lots of souvenirs and keepsakes sold at an affordable price. The overall environment is family-friendly, plus it's close to most of the other attractions in the capital city to make an easy one-day sightseeing trip.
If you're interested in unique market experiences, check out this travel guide to Maeklong Railway Market!