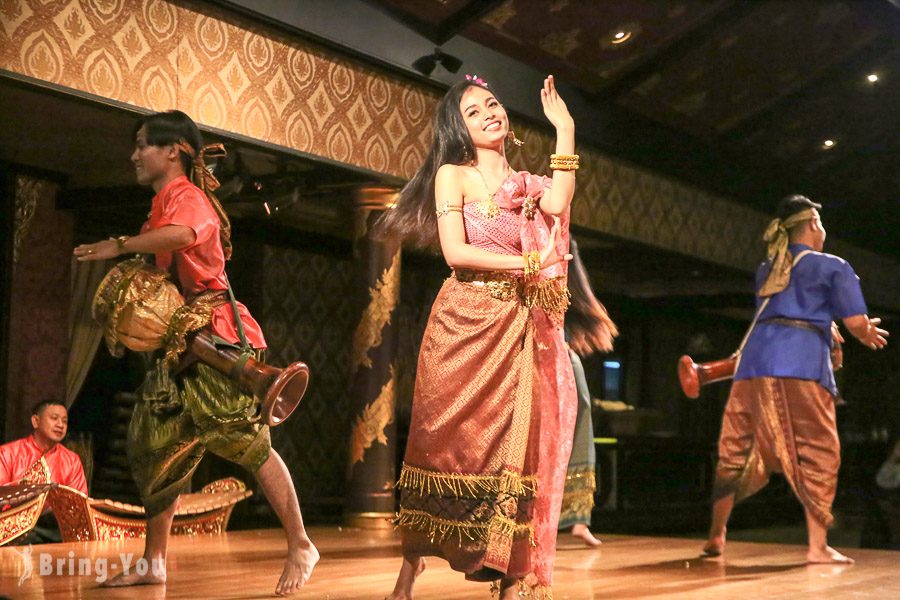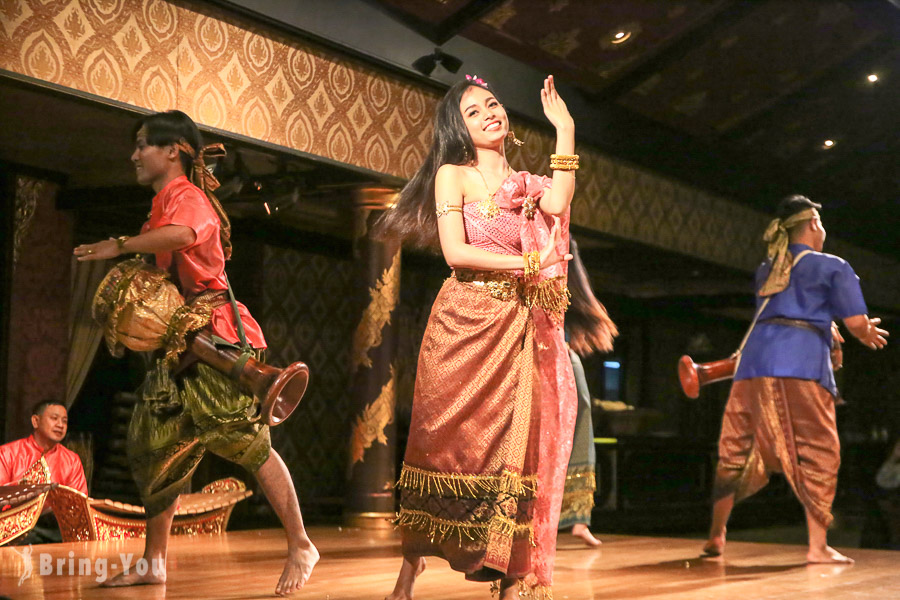 Bangkok, a thriving capital city of Thailand has been taking the world by storm for decades. Being the largest and most industrialized city in Thailand doesn't halt Bangkok from keeping its ancient man-made wonders and traditions intact. Hence, looking for a fun day filled with all the best attractions in Bangkok for first-time visitors is not a challenge at all! We've got you covered with this definitive list! Read on and find out why these 20 things to do in Bangkok will help you explore to your heart's content!
Bangkok – Thailand's Capital in a Nutshell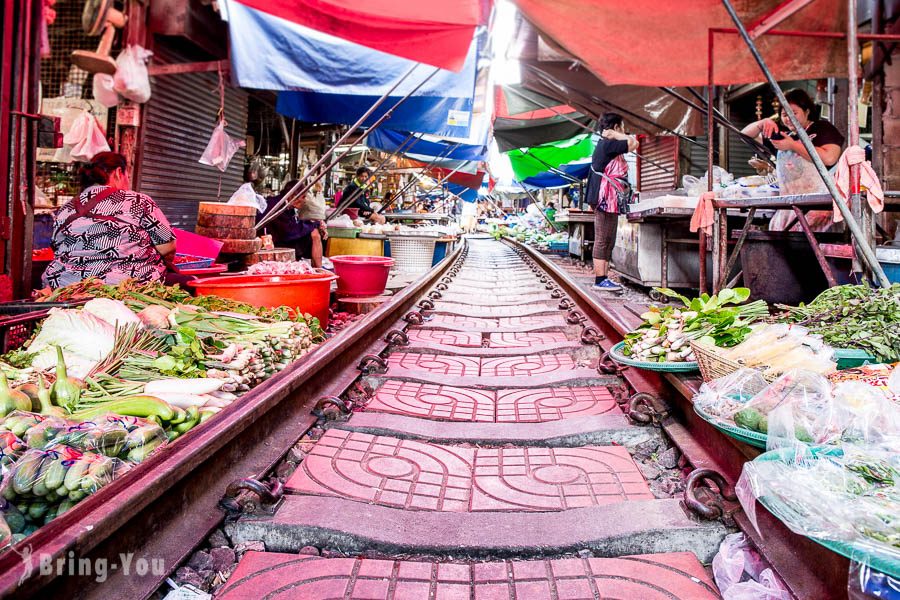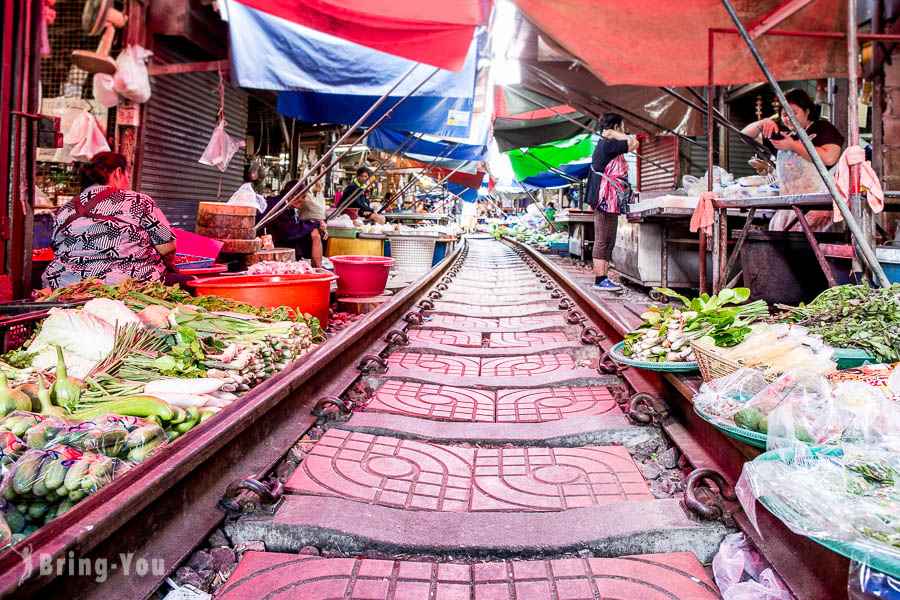 Bangkok, the capital city of Thailand, is consistently ranked as one of the top destinations for tourists as recognized by Mastercard's 2019 Global Destination Cities Index. Downright cheap shopping scene, mouthwatering culinary delights, a top-notch movie theater boasting 4D-movie era, and the most vibrant nightlife can pass some thresholds in Southeast Asia.
Thanks to the perfect public transportation system of BTS and MRT, you can reach anywhere you want with a snap of a finger. Each part of the city boasts a different kind of fun. Some places are filled with the dazzling sky-reaching temples covered in gold, while some others house big-box retailers and serene green parks.
Even though many people only spend a day or two in Bangkok, note that this city has a lot more to offer and many of the sites are unshown to the masses. Our favorite time to hit Bangkok is from November to March when the heat is the most bearable. To unfold more of what to do in Bangkok, read on to find out what we have to say!
20 Must-Do Things in Bangkok You Need to Try This Year
Grand Palace – A Proud Anthem to Traditional Thai Craftsmanship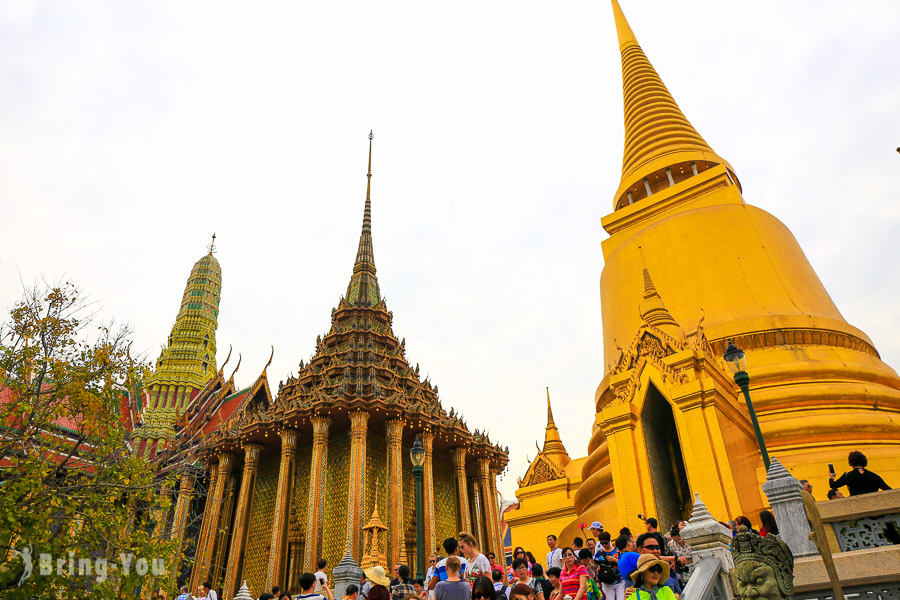 One of the top things to do in Bangkok that spring to our mind is visiting the Grand Palace. Flamboyant is not the only word to describe this man-made marvel at its best! As a sweet mixture of pure Thai charm and magnitude, the Grand Palace emerges from the ground as a dazzling wonder that has been around since 1782.
Going strong for the past 3 centuries, the Grand Palace has witnessed many ups and downs in the capital's history. It was born as the Royal court where the King resided as well as the home base for the administrative government. But the true charmer of the complex doesn't simply stop at these early stories!
Today, what draws visitors to this grand old dame is the splendid and marvelous architecture that shines through the exquisite set of ornamental details. Be mindful of the dress code before making your way to the inside! Fully cover your shoulders and knees and you'll be on your merry way!
Read More: Is Grand Palace in Bangkok Worth It: A Beginner's Travel Guide
Totally Recommended Tour to Skip the long queue : Grand Palace and Emerald Buddha Skip-the-Line Combo Guided Tour
Wat Pho's Reclining Buddha – Where Noble Metal and Buddhism Intertwine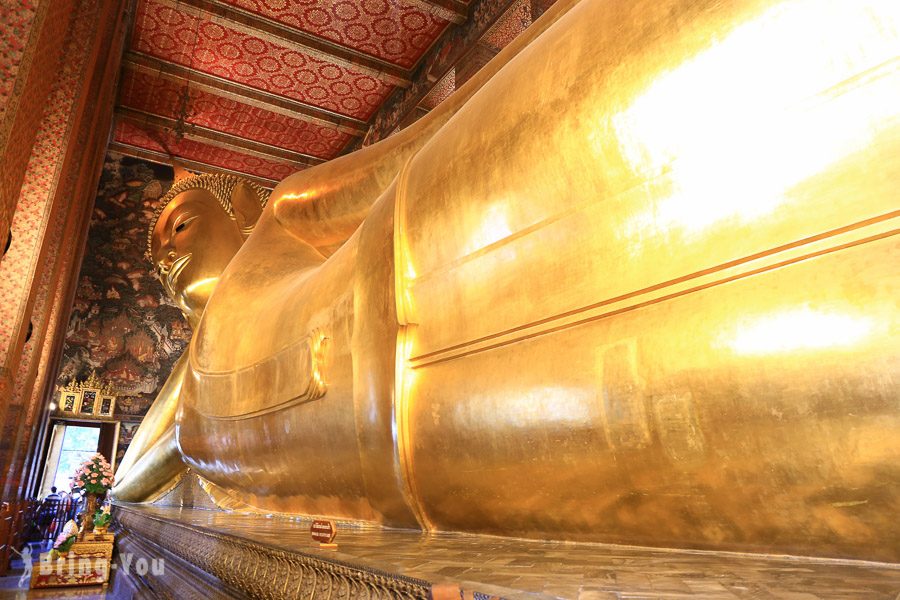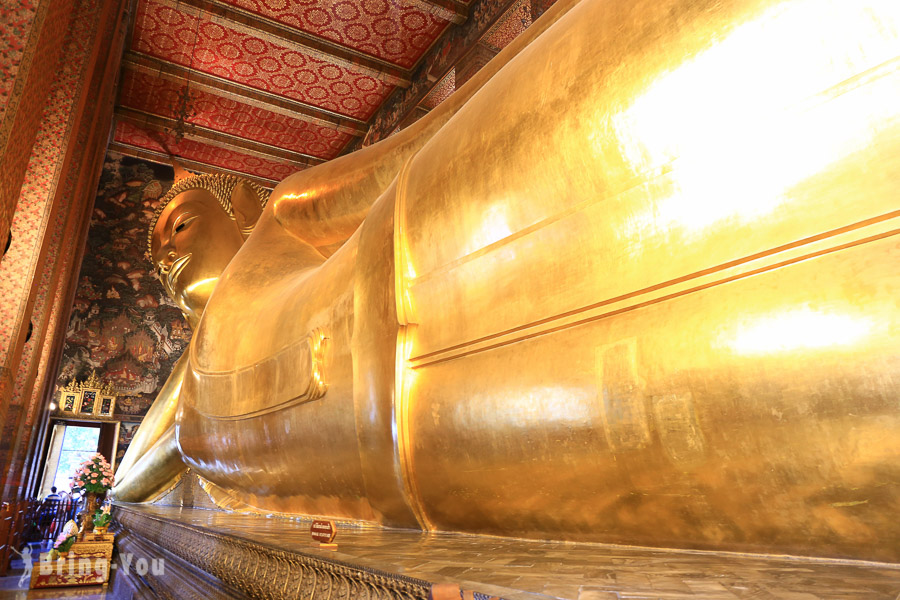 Just a few steps away from the charming Grand Palace, Wat Pho lies in the heart of Bangkok where the massive statue of Reclining Buddha is kept hostage. Surrounded by a serene ambiance, the Reclining Buddha reaches 15 meters in height, 46 meters in length with the entire figure finely hugged by leaves of gold. Meanwhile, the 5-meter-long feet of the statue is completely carved into a vivid display of the Buddha's auspicious lakshanas. Don't limit yourself to a plain sightseeing trip only! Embrace this chance to bless yourself the best of luck with a bowl of coins that you can purchase at the entrance. Drop them into the bronze containers lining up the wall before making your way out.
Just a little reminder before you setting out to Wat Pho! This place is also known as one of the best places in Bangkok for Thai traditional massage. So next time if you wish to reduce muscle tension and gear you up for the next event, you know where to get some good hands!
I joined this tour to better understand the culture: Grand Palace, Wat Pho, Chao Phraya River
Go on a Shopping Spree at Chatuchak Market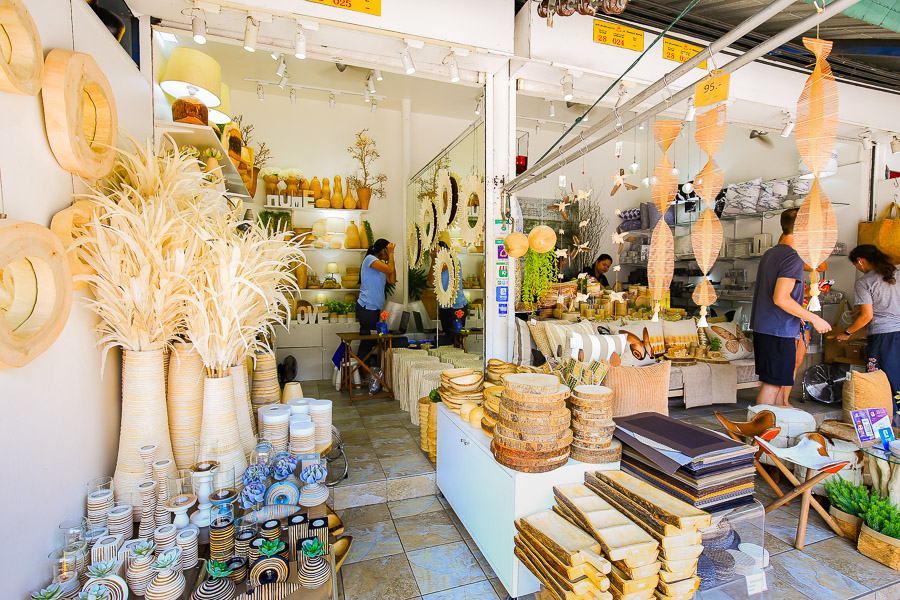 Who's here for retail therapy? At Chatuchak Market, shopping is not simply a leisure pursuit but also opens a door to the local lifestyle. Beyond doubt, Chatuchak is the most sought-after weekend market in the entire Bangkok that covers both indoor and outdoor settings. Keep in mind that Chatuchak comes in the size of multiple football fields, and you may want to spend at least half a day to shop till you drop! Home to a solid number of over 10.000 shops and kiosks offering a mecca of items. From Thai handicrafts, DIY pieces, arts, household ornaments, souvenirs, fake counterparts, plants, and hands down, street food – Chatuchak is a haven for shopaholics! More than just a weekend flea, what you find from this spot is an assortment of chatty customers, smells, and hearty food. All the best features of a chaotic retail paradise are twisted together and create a one-of-a-kind experience for travelers in Bangkok!
Best Buys: Chatuchak Market Shopping Guide
Embark on a Boat Ride along the Chao Phraya River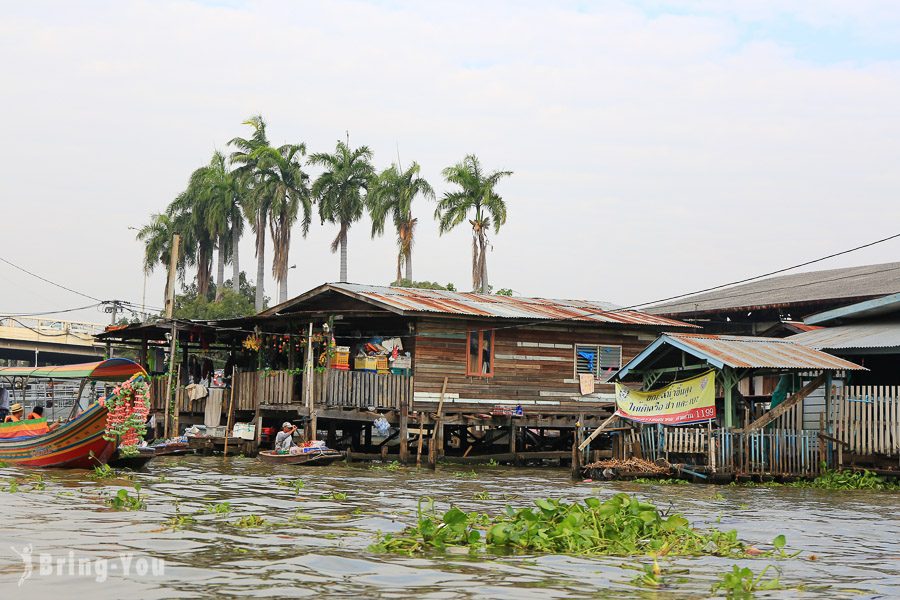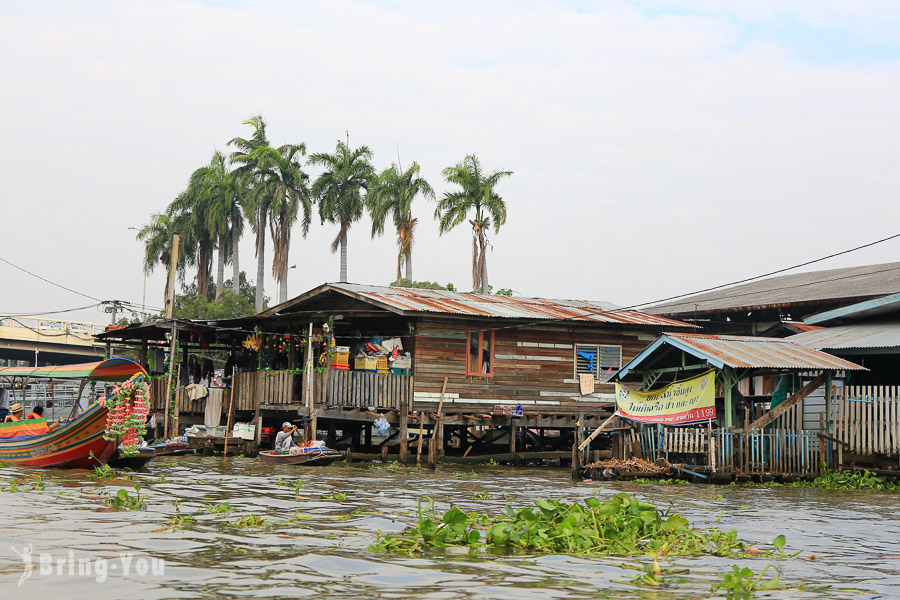 Chao Phraya River, the bloodline of Thailand's capital, is filled with rich history and still functions as a massive transit hub of waterways. More than just a splendid view over the towering skylines stretching along the banks, embarking on a boat ride along the river will take you closer to the authentic lifestyle of the local dwellers. Slow barges taking freights upstream, children mingling by the chestnut-colored water, and illuminated cruises weaving up and down turn the river into a vibrant scene.
With just a few solid hours, a pleasant boat ride along the Chao Phraya River will bring you an insightful look into the history and vibrancy of the capital. You can opt for any of the 5 public boat lines that ply 21 kilometers of the itinerary. Each of the cruises sets itself apart from the other 4 by a recognizable colored flag plugged atop the rear. What you want to choose is the orange-flagged boat which boards every day, which is an ideal option for most tourists!
Enjoy a cruise along the Chao Phraya River with buffet: Chao Phraya Princess Cruise
Seize Bangkok's Finest Characters at Siam Paragon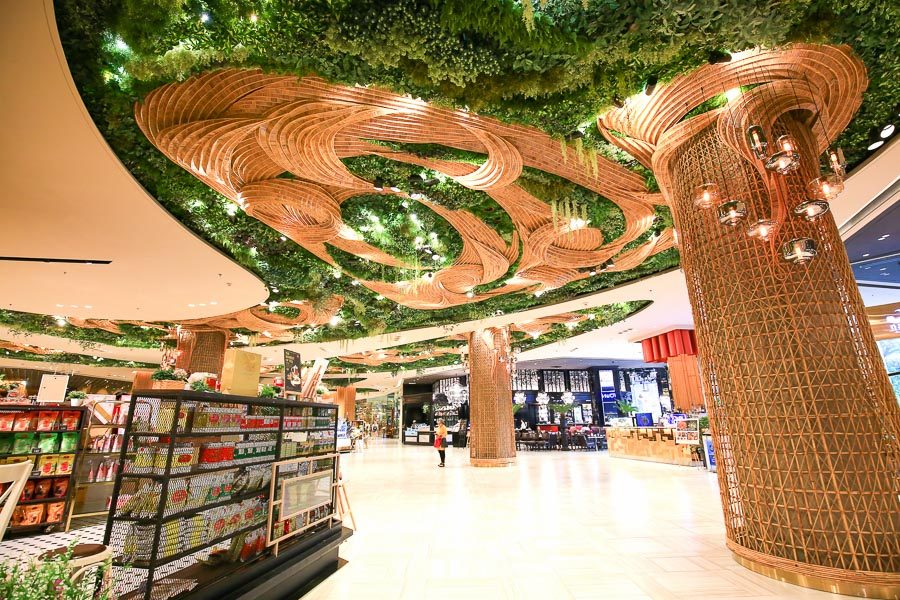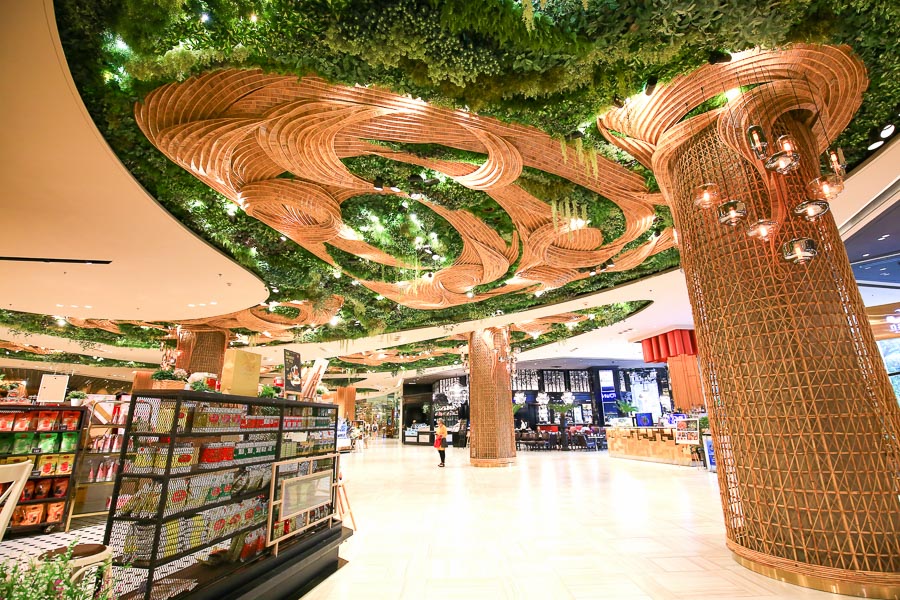 If Chatuchak ranks first on the chart of the best weekend markets in Bangkok, then Siam Paragon is its top counterpart. Not only does it boast the largest aquarium of its kind in Southeast Asia, but the mall also houses an extensive range of top-tier global brands, designer clothing stores, upscale shopping, and a full-on gastronomy scene that are ready to keep you occupied!
We like to get started on the bottom floor where the food scene dominates, and from there work our way to the upper floors after charging up with the hearty dishes. If you're visiting with kids, make sure to put a smile on their faces by hitting the Paragon Cineplex and revel in the jaw-dropping movie night!
Read More:
Indulge in a Thai Massage to Retreat on a Rainy Day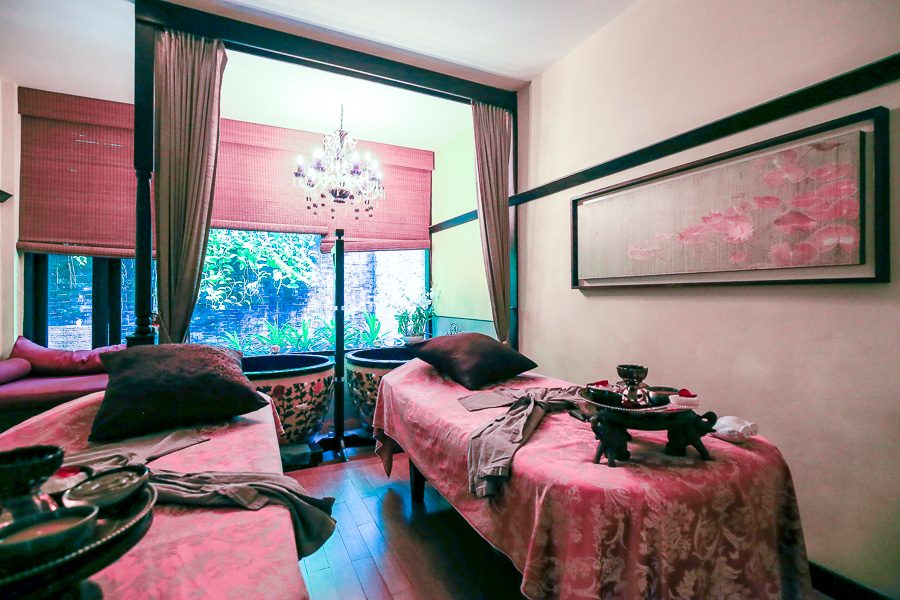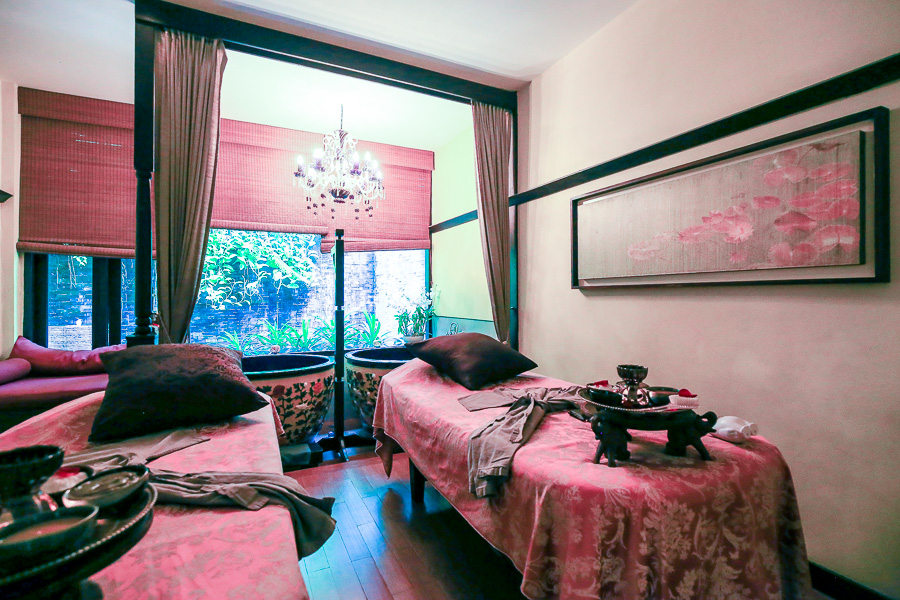 Love it or hate it, Thai massage has been taking the world by storm and many people we know admit they were hypnotized (in a good way)! Little do you know that the Thai healing practice takes root in India's yoga system, which helps relieve your muscle and boost your energy with lots of stretching and motion. Whether you're seeking a traditional Thai massage or herbal treatment, Bangkok has a vast array of massage centers and spas that's totally worth a visit!
One of our favorites is Myth Massage whose vintage décor with a touch of modern ornaments finishing the atmosphere. Myth Massage takes pride in the age-old Thai massage so make sure you won't miss it out!
To Pamper Your Tired Muscles: 5 Best Massages and Spas in Bangkok
My Favorite Massage: Oasis Spa, Divana Divine Spa
Icon Siam – Pride of the Thai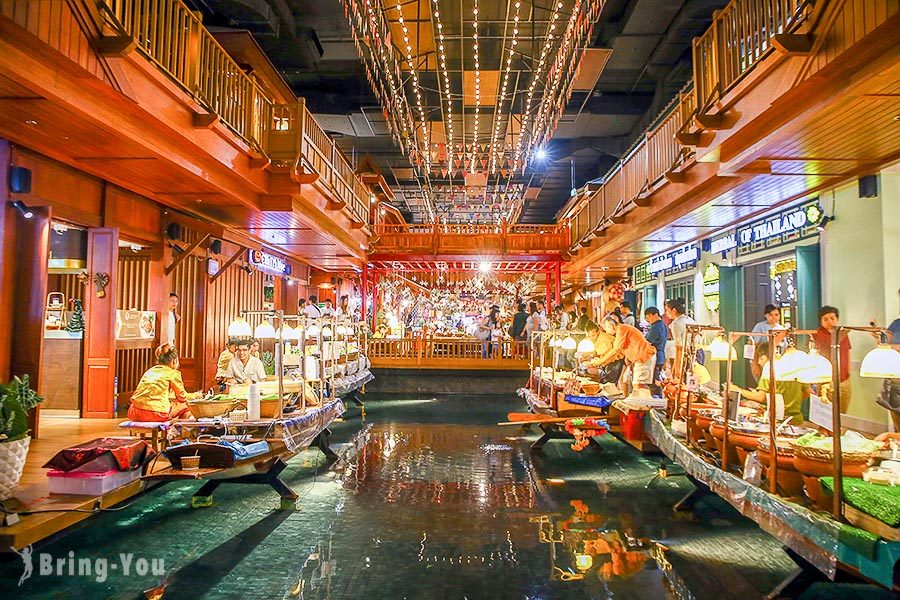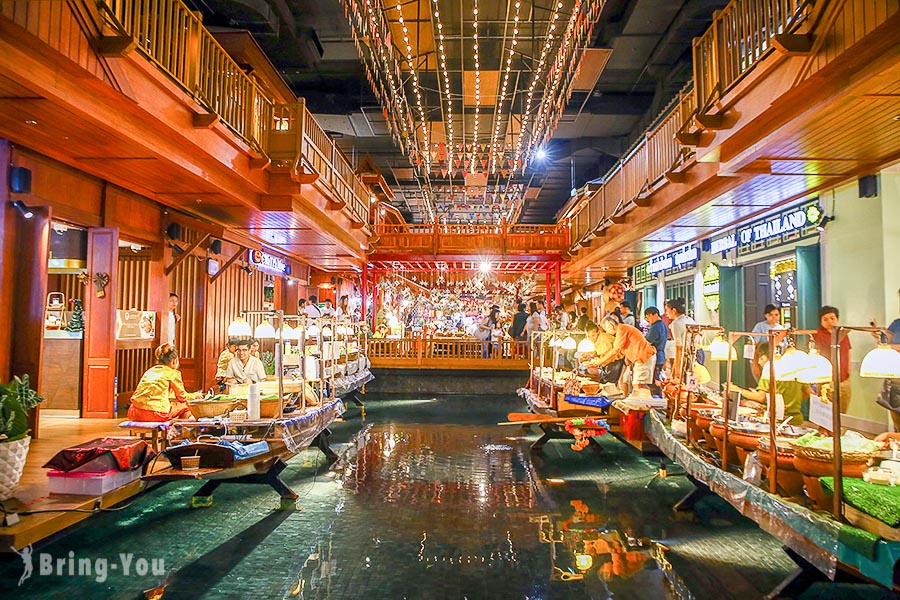 Even for those who never fantasize about the glittering shopping malls and anything that comes along with it, you will definitely hype up Icon Siam! It's not an overstatement to say that IconSiam is the "mother of all malls in Bangkok"! Guess what you're going to get when stepping into it? An Apple store, exhibition center, art gallery, massage parlors, and Thai cultural performances are just a few to be named! Even an indoor floating market is brought off the river to this very mall where you can snack on the best Thai treats in an ample vibe, let alone casual brands and designer outlets!
A high-end luxury lifestyle is just a tiny bit of what Icon Siam has to offer! Love to shop till you drop? Feel free to pull your trolley around the fashion outlets encompassing 3 entire floors of the building and call it a day! There's a sweet mix of casual flagship stores of H&M or Uniqlo and international haute couture. So no matter what kind of shopper you are, you'll always find a place to belong! And for those who wish to spruce up your Instagram grid, don't forget to benefit from the stunning view over the cityscape by the river just outside of Icon Siam!
One Mall to Rule them all: Best Things to Do in IconSiam Bangkok
Watch Bangkok's Nightlife from Above at a Rooftop Bar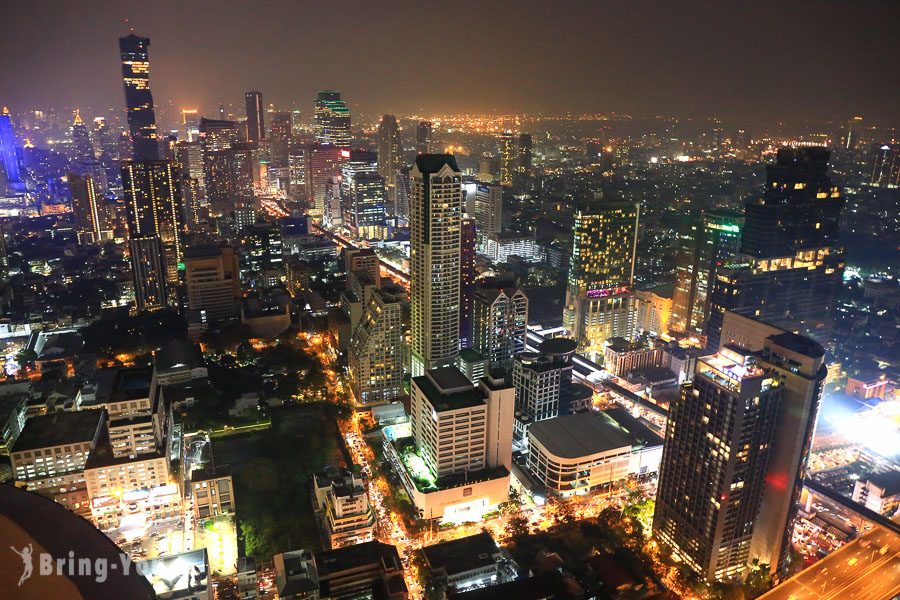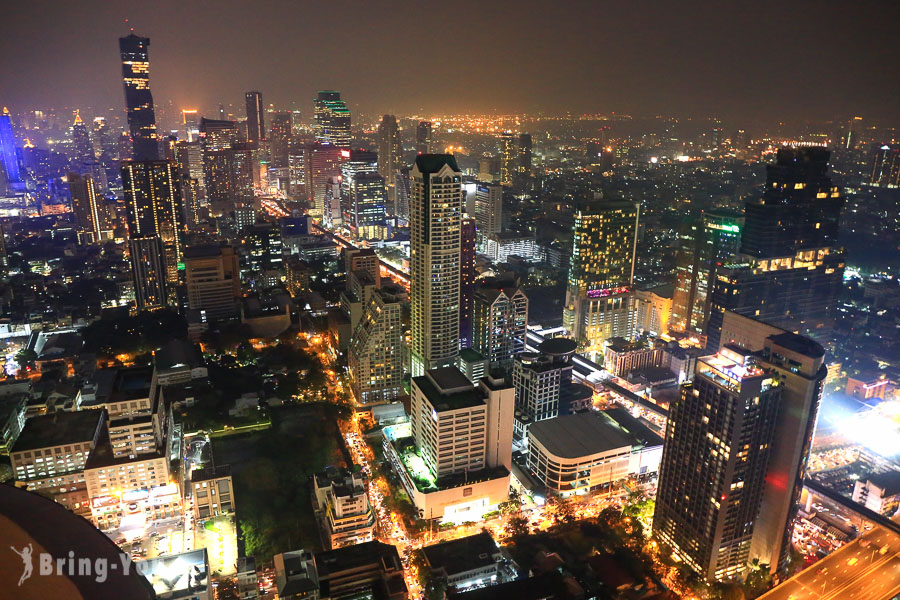 How many people can refuse the temptation of looking over the buzzing streets of a sprawling cosmopolitan and unwind after a long-working spell? We saw none! And instead of lazing around your bed when the sun beams down, why not hit the highest floors of the city and take a sip of your favorite cocktail?
Bangkok's nightlife has been widely recognized as one of the top things to do in the Land of smiles. Some may call out Khao San Road to compete for the best spots to embrace Bangkok's nightlife. But trust us, there's nothing that can be so charming to combine sublimely mixed cocktails and lounge back with your significant other!
One of our favorite spots to soak up the panoramic vista is King Power Mahanakhon. The highest sky bar in Bangkok has been making headlines thanks to its modern brasserie and an overwhelming mix of Western and Asian cuisines.
Have a Serving of Breakfast at the Floating Markets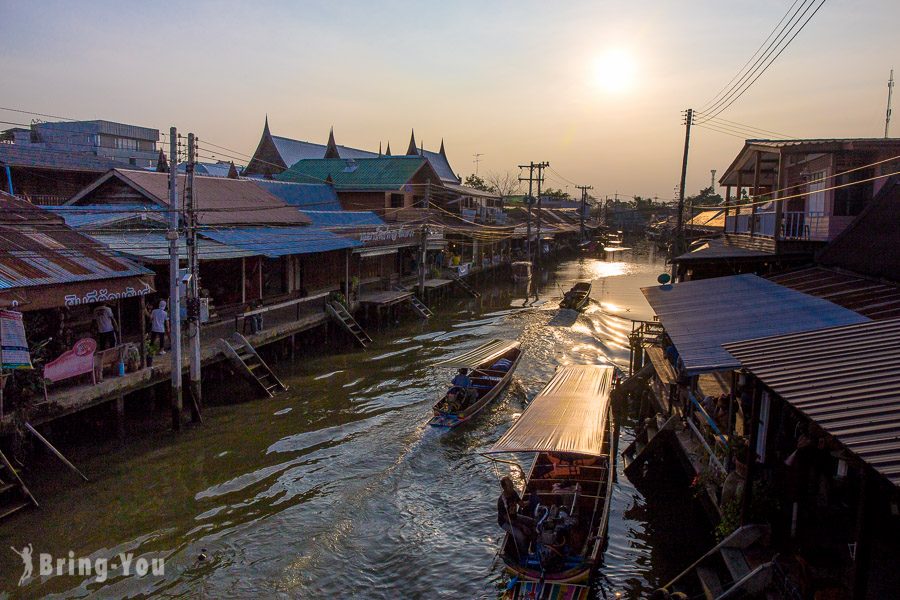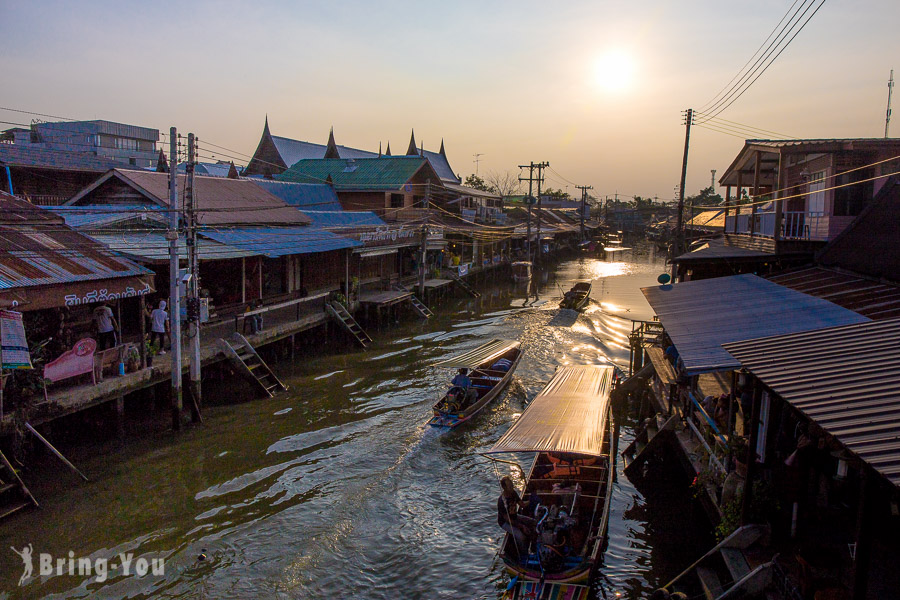 Out of five beautiful floating markets in Bangkok, it's such a trial to pick out the best! They are all heavyweights with distinct personalities and stories waiting to be provoked. Beyond doubt, a trip to Bangkok is never complete without half a day around its floating markets. Let's kick start your day with a morning adventure to either Khlong Lat Mayom and Thaling Chan as these are known as the most sought-after floating markets in Bangkok. Home to a quaint shopping experience as well as mouthwatering authentic dishes, these markets are jam-packed with flamboyant long-tail boats winding up and down the waterways. Get ready to immerse into a mecca of chaos, smells, and twittering sellers to revel in the local treats you've never had before!
Read More: 6 Distinctive Thailand's Floating Markets to Make a Day Trip from Bangkok
I joined this tour to gather two floating markets in one day: Bangkok Floating Markets Tour
Give Your Belly a Hearty Treat with the Best Thai Cuisines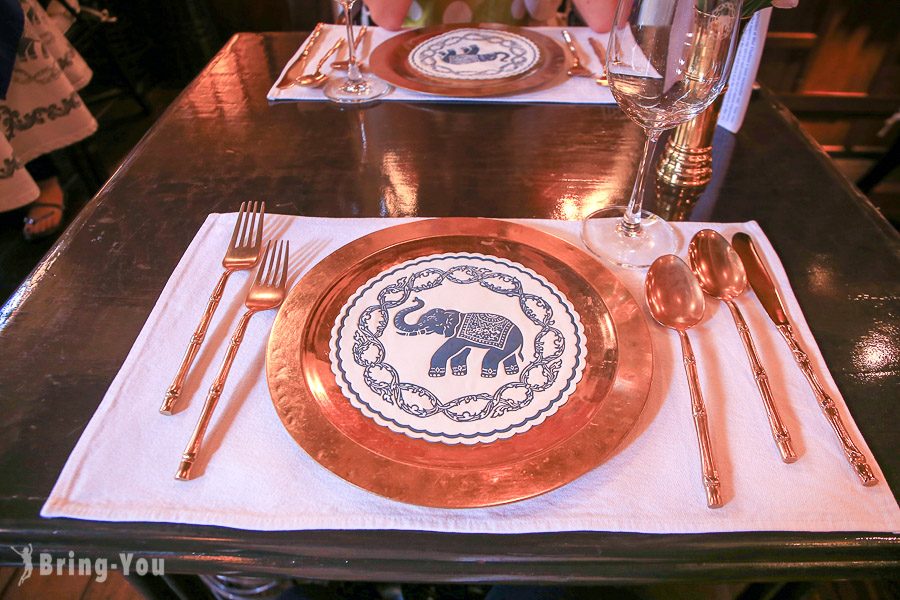 Oh, Thai food! Now we're talking! One of the most talked-about gastronomies that keep big foodies on the edge of their seats! Stop retreating back to Pad Thai because Bangkok owns the most booming food scene in the world.
Offering a wide spectrum of flavors and textures to wake up your taste buds, every Thai delicacy comes out in a different interpretation that allows you to discover a new tasting profile depending on where you eat. You can find local Thai food no matter where you go. The best restaurants and side street eateries will keep their culinary from being dumbed down to suit foreign taste buds!
Craving for some tom yum, green curry, or Gaeng Prik Si Krong Moo? Expect to put fire on your tongue because the level of heat and spiciness from these dishes are taken to a whole new level! The impressive wealth of choices in Bangkok will surely have your eyes twinkle because of the excitement and savory they offer. 
What to Eat in Thailand: 15 Signature Thai Dishes to Inspire Your Palate
Get Some Live Actions at a Muay Thai Show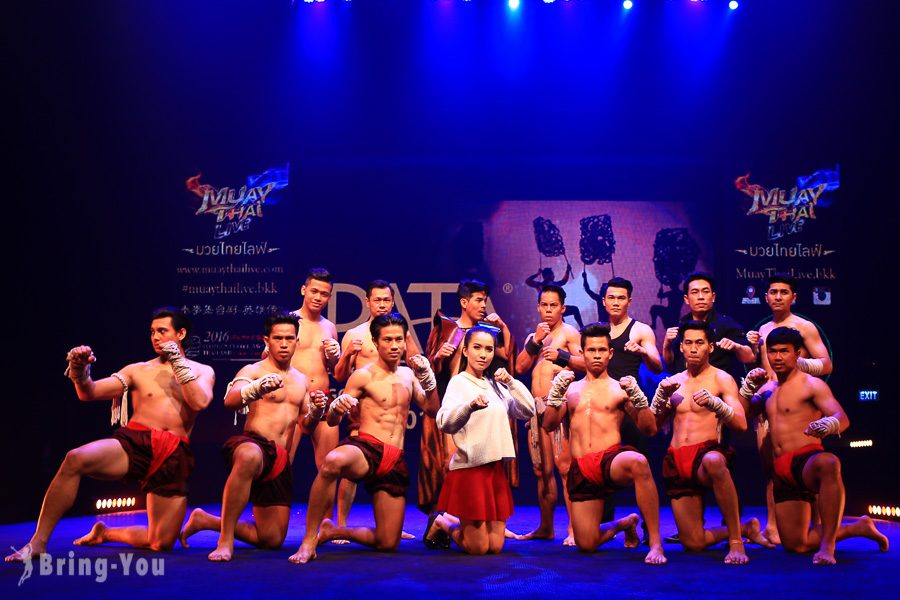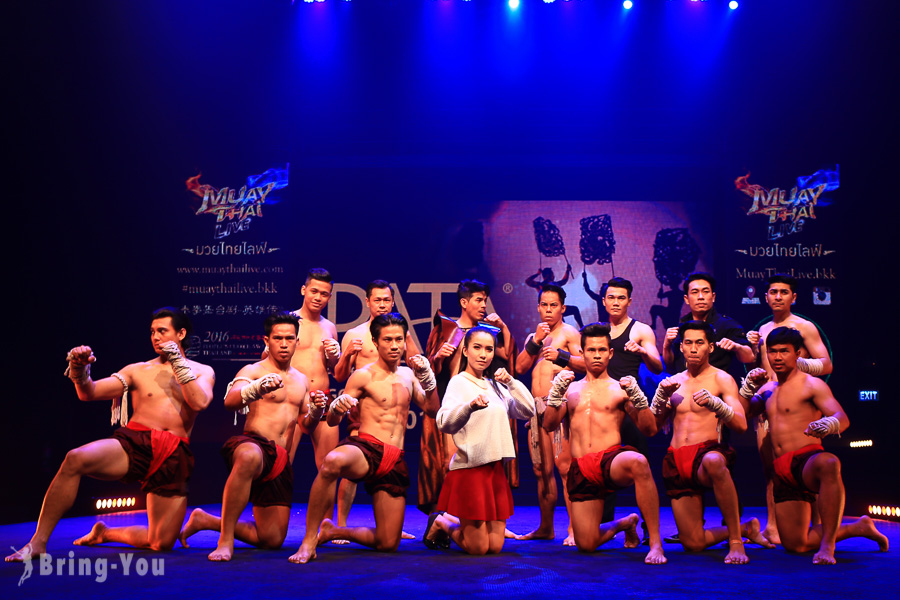 One of the best things to do in Bangkok for some live-action can be boiled down to Muay Thai. Other than just MBK Mall where Muay Thai is hosted for free in public, there are some better places to catch these moves such as Rajadamnern Stadium or Channel 7. These spots are where Muay Thai becomes the real deal and not simply a fast-food sampling anymore! If you're new to the scene, note that Muay Thai involves striking and clinching with lots of combats going on!
Muay Thai is no joke and can stir up the crowd seriously. Venture into these stadiums and you will realize how trainers are trained for years just for a short combat on stage. Rajadamnern Stadium is the gathering venue of world-class fighters who are ready to burn down the stage for a knockdown!
Claim your discount ticket: Muay Thai Live Ticket
Immerse into the Wild Shopping Scene without Breaking the Bank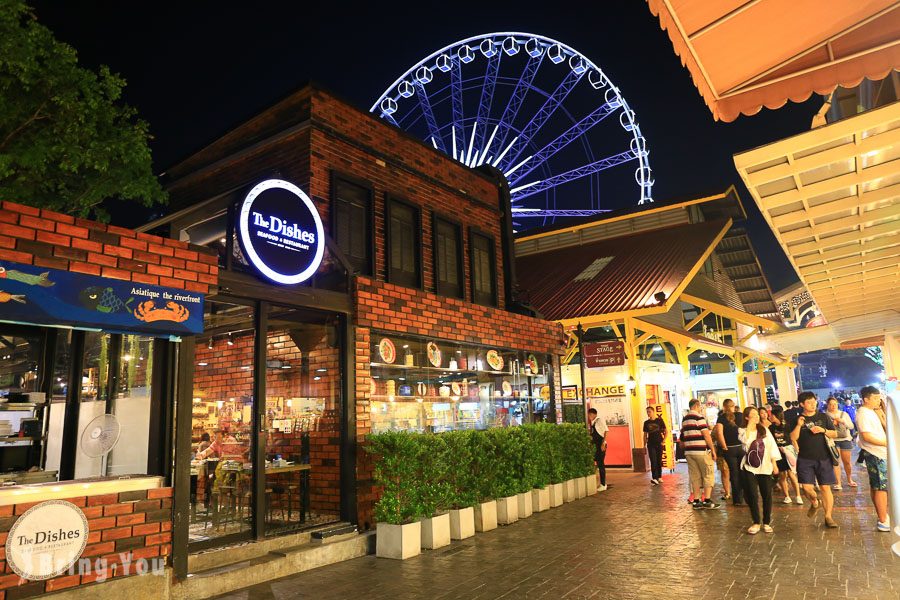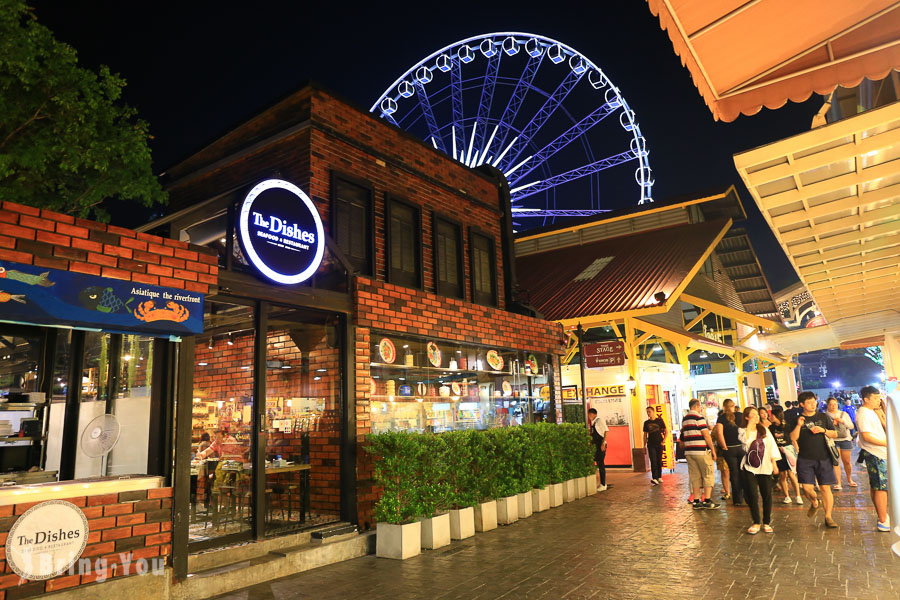 Being a mecca of huge modern shopping malls nestled by hip international and local outlets, Bangkok is a real deal when it comes to shopping. Not only can you find an extensive array of practical souvenirs of high quality but they also come at affordable prices. The shopping paradise takes over the heart of the capital with diverse characteristics, making Bangkok a wallet-friendly destination for shopaholics.
The large shopping centers offer a one-stop-for-all experience. Spend a day in one of these iconic centers and you don't have to fret over what to eat or which brand to choose some shoes. Meanwhile, the real fun for us comes from the flea or weekend markets. You can get some cheap summer shirts and Bohemian pants, or snap some fruit soaps and quench your thirst with some coconut juice before fleeing the scene. Work around the $15 range or even go as low as $1, you can find anything you need in Bangkok!
All-in-One Shopping Guide in Bangkok: 9 Best Malls and Markets to Celebrate Your Retail Therapy
Get Some Booze at Khao San Road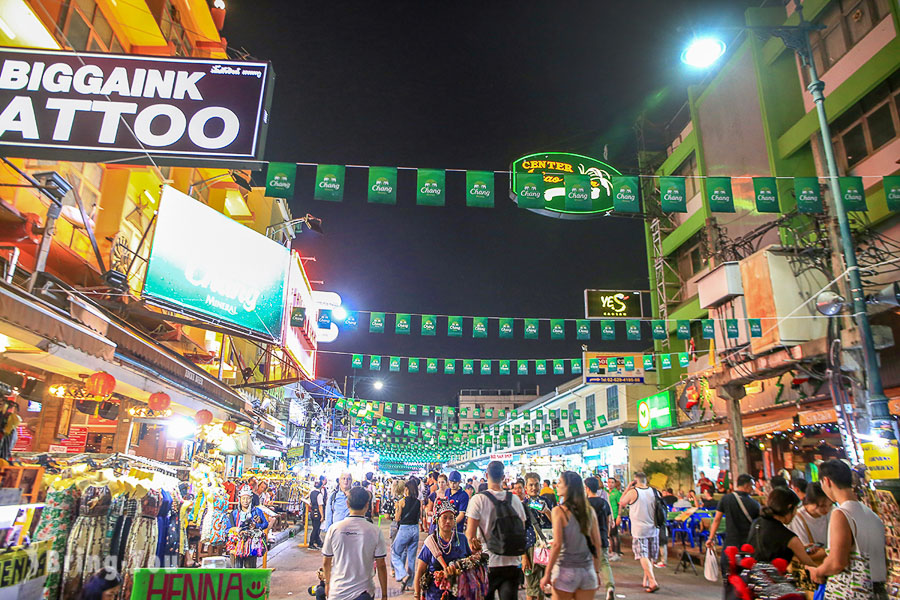 Alright, Khao San Road – you can never go wrong with this place if you're the young, bold, energetic type of traveler! This bustling backpacker road in Bangkok boats some of the best nightlife you've ever experienced. We're talking about booze, shops, Pad Thai, tom yum, smells, massage parlors, and many more!
There's no better place to indulge in the people-watching activity than Khao San. Make sure to hit Brick Bar if you like to rock your body on the floor! Other than that, Madame Musur is an incredible spot to munch on Northern Thai food and enjoy a breakdancing show looking into the street!
Get a Hands-on Experience at the Top Cooking Class
Don't let the charm of Thai food go to waste! Instead of plain consuming, why not elevate the game with a cooking class? This must-do activity in Bangkok is a great way to take a closer look into the genuine Thai culture.
Most classes will warm it up with a trip to a local wet market where you can have an insight into how to pick the freshest ingredients for the meal, gain some bargain tricks before getting serious with the hands-on experience. Each of the classes you sign up for will surprise you with their signature selection.
Not only can you test your hand skills but also take some good diggings into the secret behind the mouthwatering flavor of Thai delicacies. Joining a cooking class is the best souvenir you can bring home a taste of Thailand that will never fade!
Famous Bangkok Cooking Class: Sompong Thai Cooking Class
Open Your Mind at Siam Niramit Show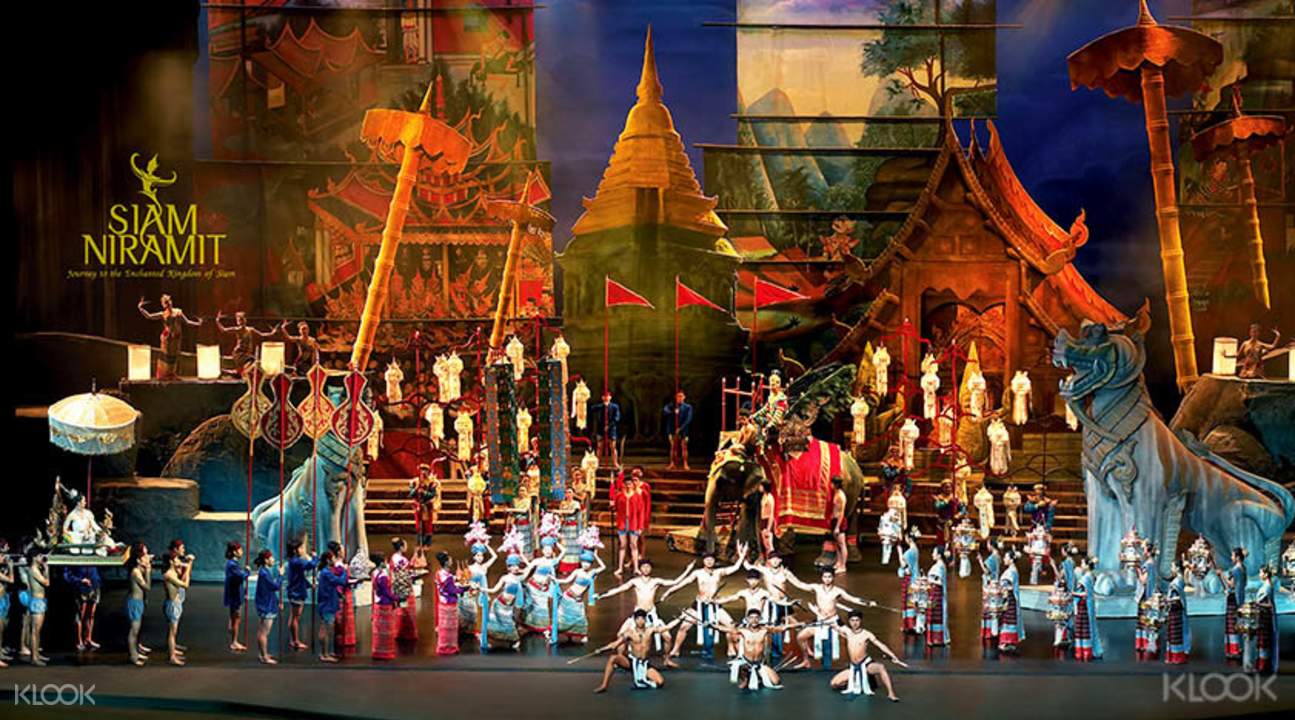 What if you're short in time but refuse to let the exploration of the Thai culture go to waste? Then claim a ticket to the Siam Niramit Show and you won't return crestfallen! Throughout 90 minutes, you will be walked through 7 centuries to experience the epic history of the Thai to the fullest.
Every scene is vividly displayed in a traditional contemporary Thai setting which comprises a miniature Thai village, a restaurant, and a souvenir store. Get ready to indulge in a jaw-dropping live show as the stage will surely keep interest from the beginning to the end. Don't forget to listen to ranad, a type of Thai xylophone, feed the elephants, and snap some shots with the actors at the end of the show to keep them in your book of memoir!
Claim your discount ticket: Siam Niramit Show Ticket
Travel Back in Time at Ayutthaya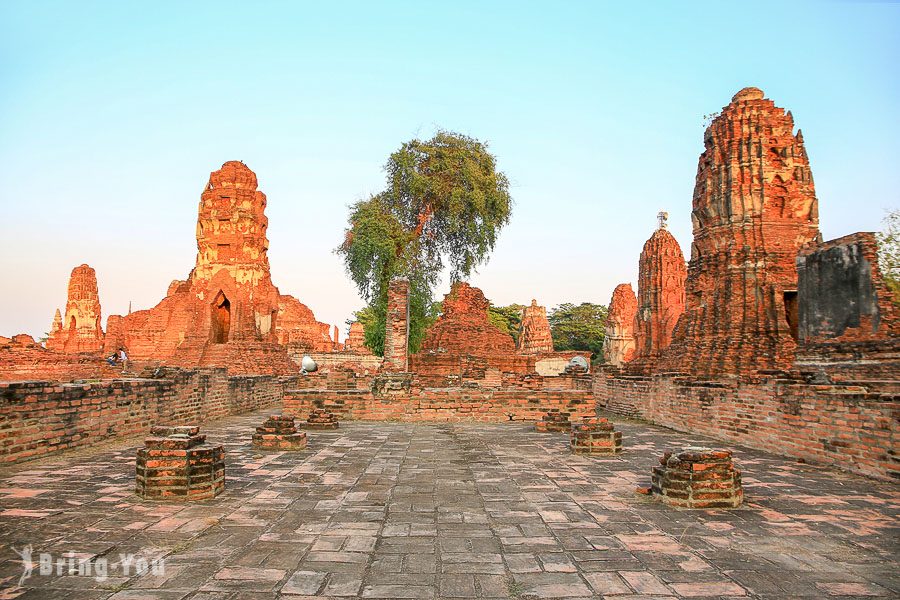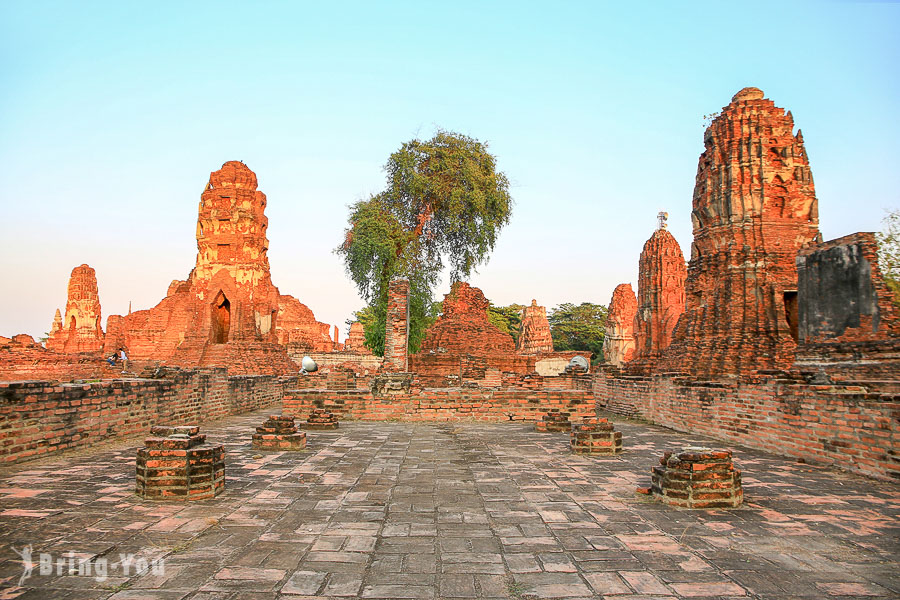 Getting enough of Bangkok and having one more day to spare? Why not hop on a sky train ride to rock Ayutthaya in your own way? Within only 90 minutes by BTS and a bus, the ancient capital of Ayutthaya is smack dab in front of you! Known as a remarkable archaeological gem that's unshown to the masses, Ayutthaya is dotted with Buddhist temples, ancient ruins, and a mecca of ancient statues of monumental proportions.
Boasting a turbulent history, Ayutthaya houses numerous places that are totally worth a visit. Bang Pa-In Royal Palace is the top attraction in the ancient capital that once served as a residence of the Thai monarchy. The flamboyant exterior takes pride in a sweet combination of Russian and Chinese architecture with a touch of traditional Thai concept. Other than that, make sure to drop over the ruins of Wat Phra Mahathat and admire the rustic Buddha head quaintly cuddled by the roots of a banyan tree!
Read More: Day Trip to Ayutthaya: Our Favorite Attractions
Local Tour I booked: Ayutthaya Day Tour
Be a Captain for a Day with Flight Experience Bangkok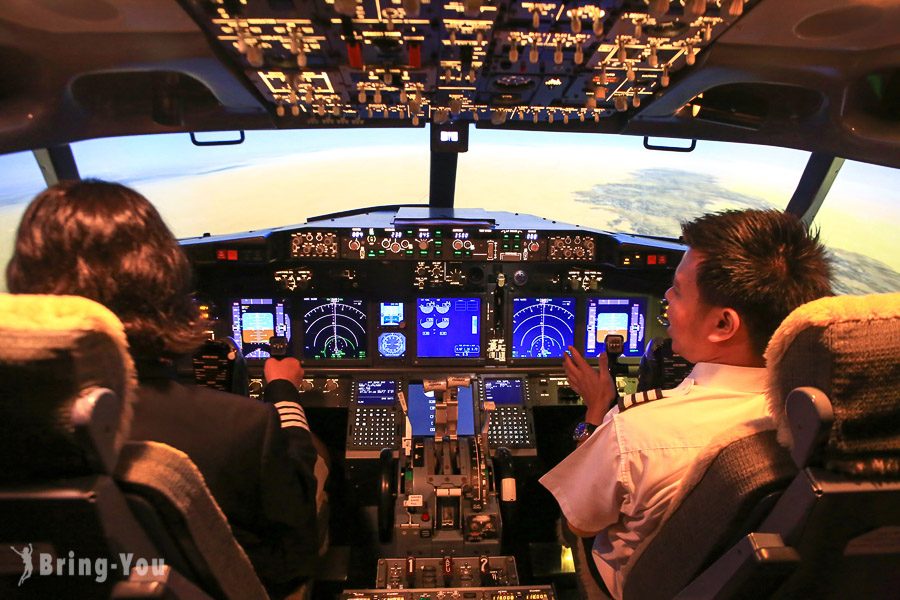 Ready to hop aboard and handle a modern jet airliner like a real captain? With Flight Experience Bangkok, being a pilot is not only worth an imagination! Get ready to dress up as a real pilot and assist a genuine captain to monitor the airplane.
What makes the flight even more realistic is that all buttons and switches are linked to computers, making it a must-try activity in Bangkok that you shouldn't go passed! Your whole experience will be supported by a cabin crew! So gear up for a pre-flight training because you're about to take it seriously with this spellbound simulated flight!
Enjoy an ultimate simulated flying experience: Flight Simulation Experience
Dig into the Bangkok National Museum
Looking for a solid way to spend 3 good hours in this capital city? Bangkok National Museum is the right place for history buffs who wish to do some good digging into the local art and artifacts of the kingdom. The highlight of the entire exhibition lies in the collection of Archaeological and Art History, which reveals the precious pieces from the Sukhothai era to the modern Thai Kingdom.
Each of the artifacts comes out in a vivid display that transports you back to the good old days of the Kings within only a few hours. Make sure to lay your eyes on the giant chariots and ceremonial throne chairs as these items are definitely perfect photo-ops!
Make a Day Trip to Kanchanaburi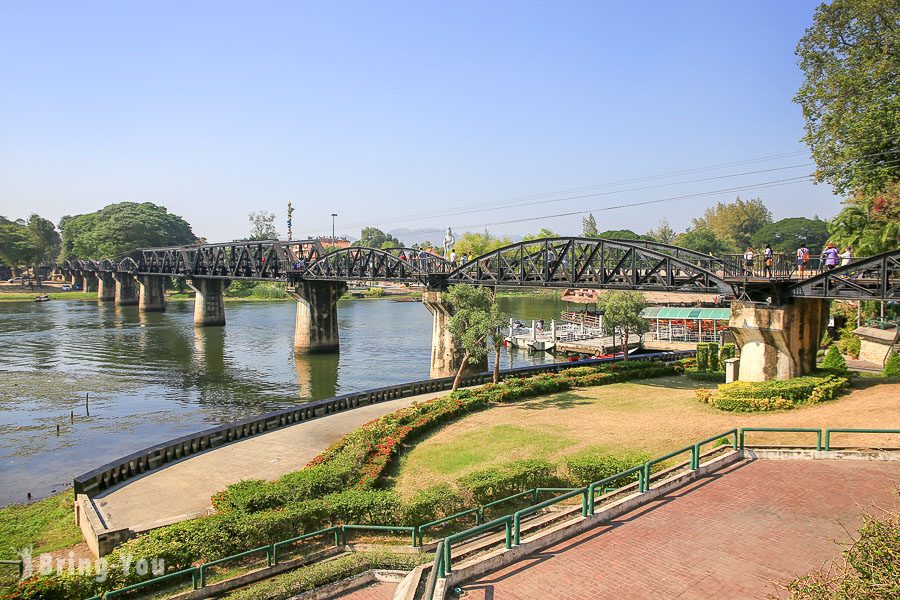 Situated 150 kilometers West of Bangkok, Kanchanaburi emerges as an off-the-beaten-path destination where you can make an easy day trip from the capital city. Leaving the tragic history behind, Kanchanaburi now serves as a quaint and serene setting for those who wish to dig deeper into the darkest days of Thailand.
During the Second World War, the Japanese used Kanchanaburi as a base to fully exploit prisoners of war. Death Railways, a system of rail routes from Thailand to Burma, were built on the blood and life of the poor dwellers kept hostage by the black-hearted colonists. Today, along with the impeccable landscape of Kwai River, the Death Railways have become top attractions in Kanchanaburi.
What to Expect: A Day Trip in Kanchanaburi
Pretty nice experience with AK Travel: Kanchanaburi Instagram Day Tour: Death Railway and River Kwai Bridge
Find Your Inner Peace at Lumpini Park
Sometimes, what we look for from a vacation is simple happiness that helps us unwind to the fullest. So instead of blending into the crowds to please your itchy feet for the whole day, why not find a shade of green and laze around? If this is what you're looking for, Lumpini park is all you need!
The park is usually overshadowed by other attractions in Bangkok, making it a perfect off-the-grid spot for a weekend getaway. Lumpini Park emerges as a thriving oasis amid a vast cityscape of concrete jungle. Apart from a wide array of flora and fauna species, you can shoot some hoops in an outdoor basketball court!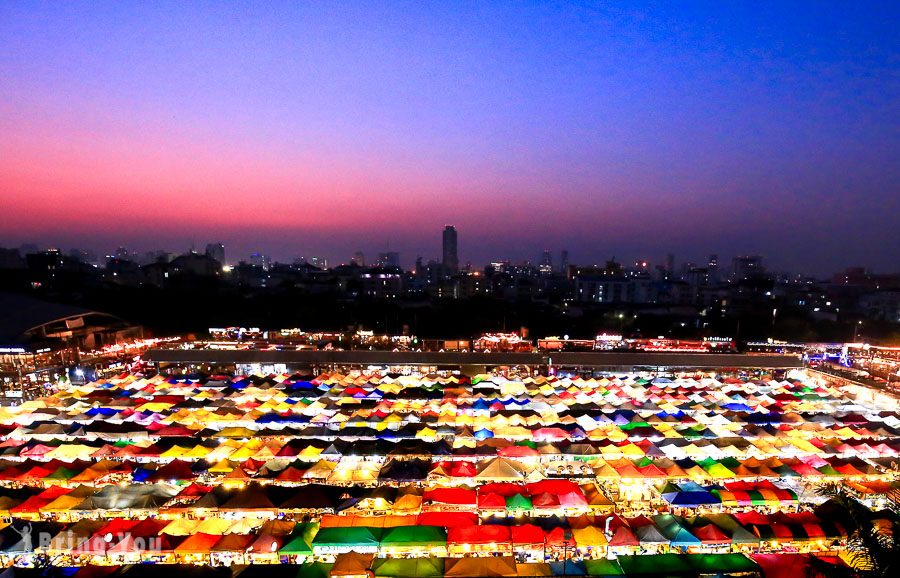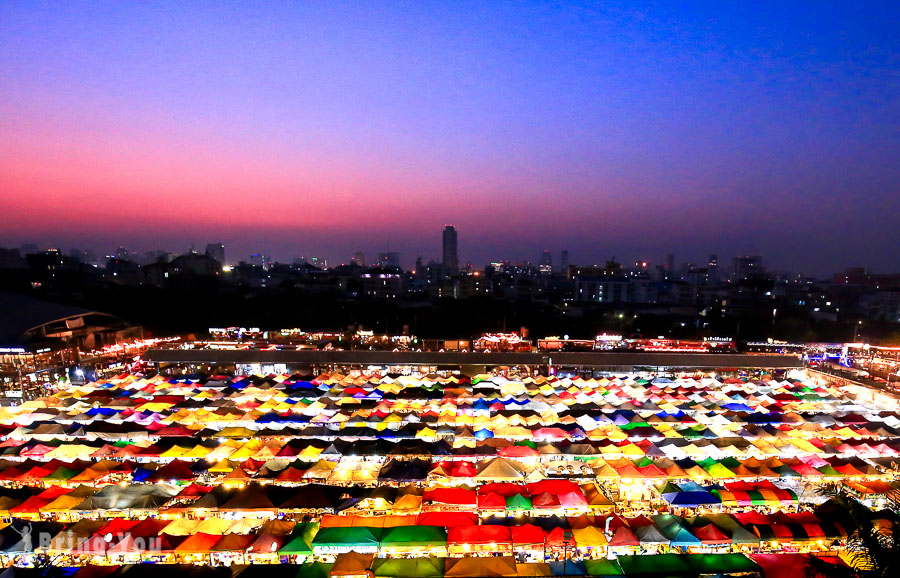 With our definitive list above, now you have 20 more reasons to spend a day more (or two) in Bangkok. Make sure to visit Bangkok at the end of the year to avoid the scorching heat and enjoy the city to your heart's content!
We recommend you to also visit: Khao Yai National Park
Travel Guide to Thailand
Explore more of our adventures around Thailand:
Thailand Travel Essentials