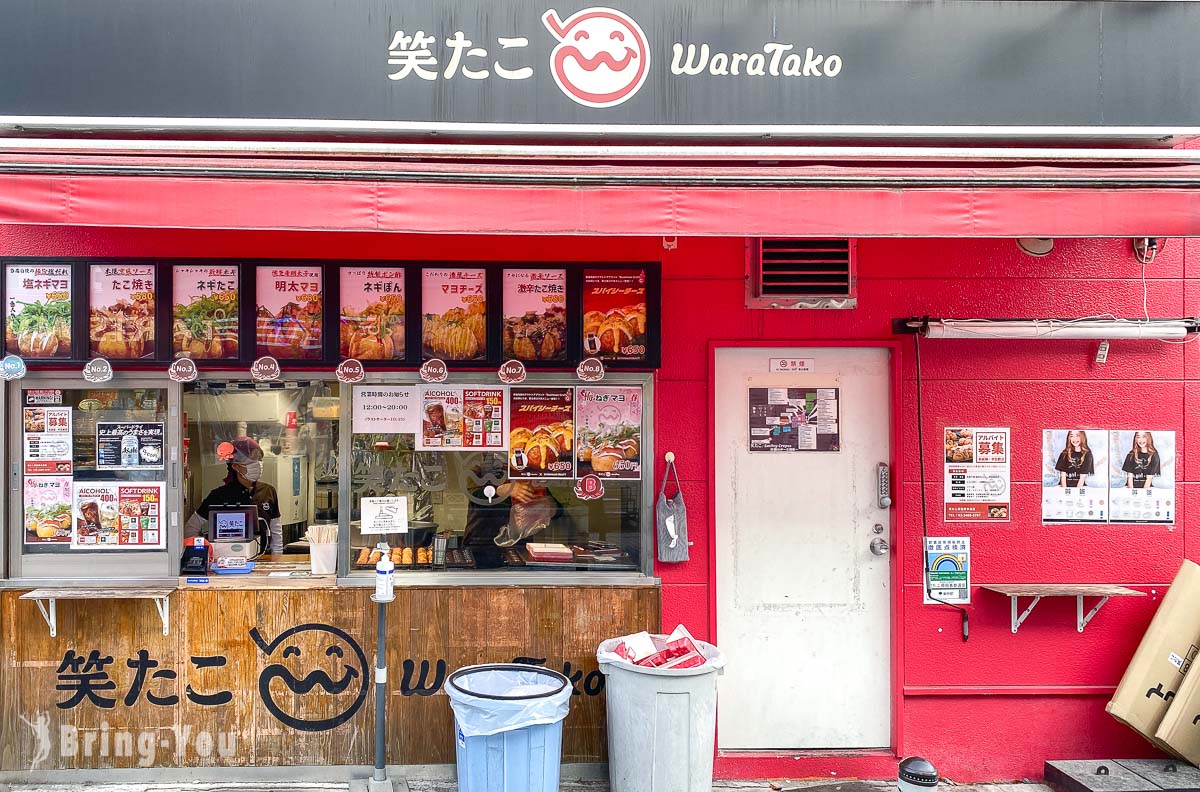 Located on the road from Harajuku to Omotesando in the Ura-Harajuku Cat Street, the entire pedestrian street is filled with unique brand stores created by young designers. Walking south down the alley, you can find many beauty and hair salons. Compared to the crowded Harajuku, this is a small road suitable for a leisurely stroll. The most popular spot among young people on Cat Street is "Smile Takoyaki," which was formerly known as "The Eighth Tako-hanamaru." Its specialty is the super-sized Takoyaki, which is a Kanto-style Takoyaki and quite delicious.
What are the good places to visit in Cat Street, Ura-Harajuku?Introduction to Cat Street, Ura-Harajuku attractions
How to Get to Waratako?
Address: 5-11-3 Jingumae, Shibuya-ku
Business hours: 12:00~21:00
Transportation: 7-minute walk from Meiji-jingumae Station on the Chiyoda Line
Many netizens have trouble finding Laughing Octopus, but in fact it is located on the artistic shopping street "Cat Street" (easy to recognize, only one street) that can be found by turning left from the main road towards Omotesando from JR Harajuku Station, crossing the road when you see Gyre and walking into the street.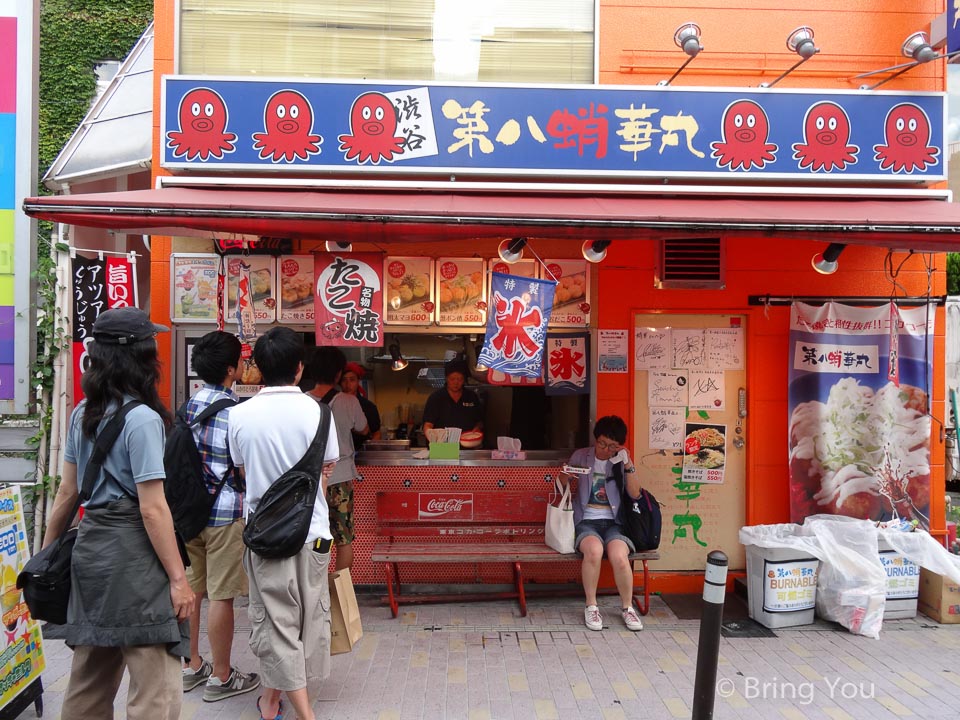 Play in Harajuku like this: [Harajuku One-Day Trip Route] Meiji Shrine, Takeshita Street, Ura-Harajuku, Omotesando Must-Visit, Aoyama
Xiao Zhang Yu Flavor Introduction
The Laughing Octopus (Octopus Ball No. 8) has many flavors of octopus balls, including egg-wrapped octopus balls, salted scallion octopus balls, and mentaiko octopus balls, all of which are popular products.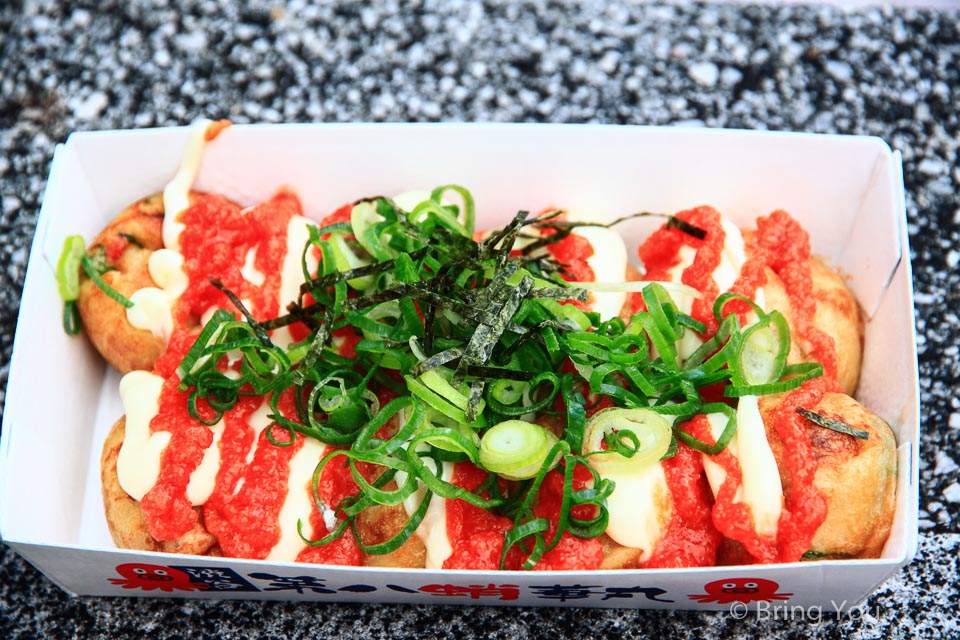 After buying it, everyone stands on the nearby bridge and eats this super large takoyaki with a diameter of nearly five centimeters. The hot takoyaki is topped with mentaiko sauce and mayonnaise, sprinkled with scallions and seaweed shreds. When you take a bite, it's quite hot and the octopus chunks inside are very large and chewy, while the filling is soft and comes out with one bite. The mentaiko sauce is super salty, and while the first three or four are delicious, subsequent ones start to taste a bit too salty and greasy.
Tip: The laughing octopus belongs to the Kanto-style takoyaki and is considered the most delicious takoyaki in Tokyo. However, it is recommended to share this large portion with another person to avoid struggling to swallow it all at the end.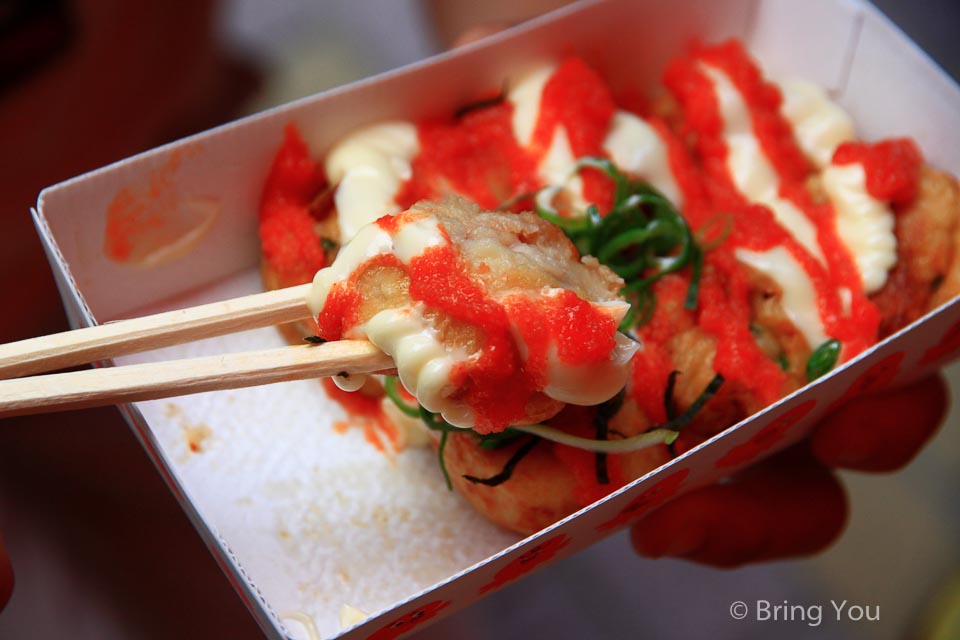 Overall, Xiaozhangyu is a place to go for a dining experience. With affordable prices, generous portions, and decent taste, it's no wonder it's so popular. It's a great example of budget-friendly cuisine.
Harajuku is great for shopping and eating
Ultimate Tokyo Food Guide: 20 Best Japanese Foods to Try in Tokyo