At UNIQLO Asakusa, you will always find what you need. And even if you don't plan to stock up your wardrobe in the first place, UNIQLO Asakusa is meant to be your inspiration.
Have your credit card at the ready because this trendy store will have you spoiled!
At the end of May 2021, UNIQLO Asakusa started to open its door to fervid shoppers. Exclusive merchandise goes into overdrive, occupying a massive space on the 4th floor of the Tokyo Rakutenchi Asakusa building where the neon food court Asakakusa Yokocho is located.
Here you are guaranteed a whale of a time browsing a variety of men's, women's, and children's items. What makes it even more special is its generous take on traditional symbols and partnership with famous regional brands to feature their logos on the trendy pieces.
For a full insight into your visit to UNIQLO Asakusa, check out my travel guide below!
UNIQLO Asakusa: The First Impression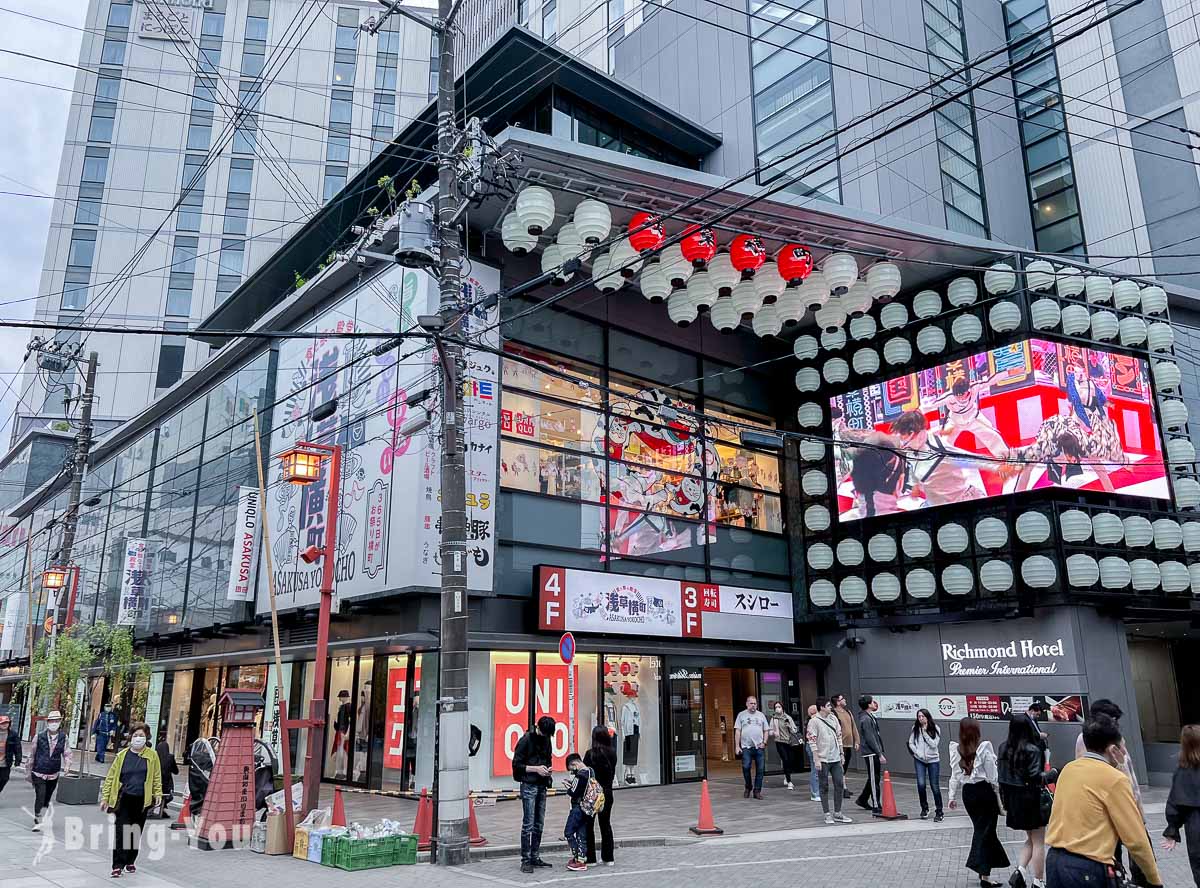 UNIQLO Asakusa takes your breath away right at first sight by featuring giant paper lanterns at the entrance. Brought to you by the local artisans, the paper lanterns appear as a vow of the brand ringing true to the region's traditional values.
UNIQLO Asakusa is not just a fashion store. Indeed, it emerges as a world of its own split into several compartments including UNIQLO Asakusa Bookshelf, UNIQLO Flower, a UT "Design Your Own Style", and a souvenir shop.
What's Inside UNIQLO Asakusa?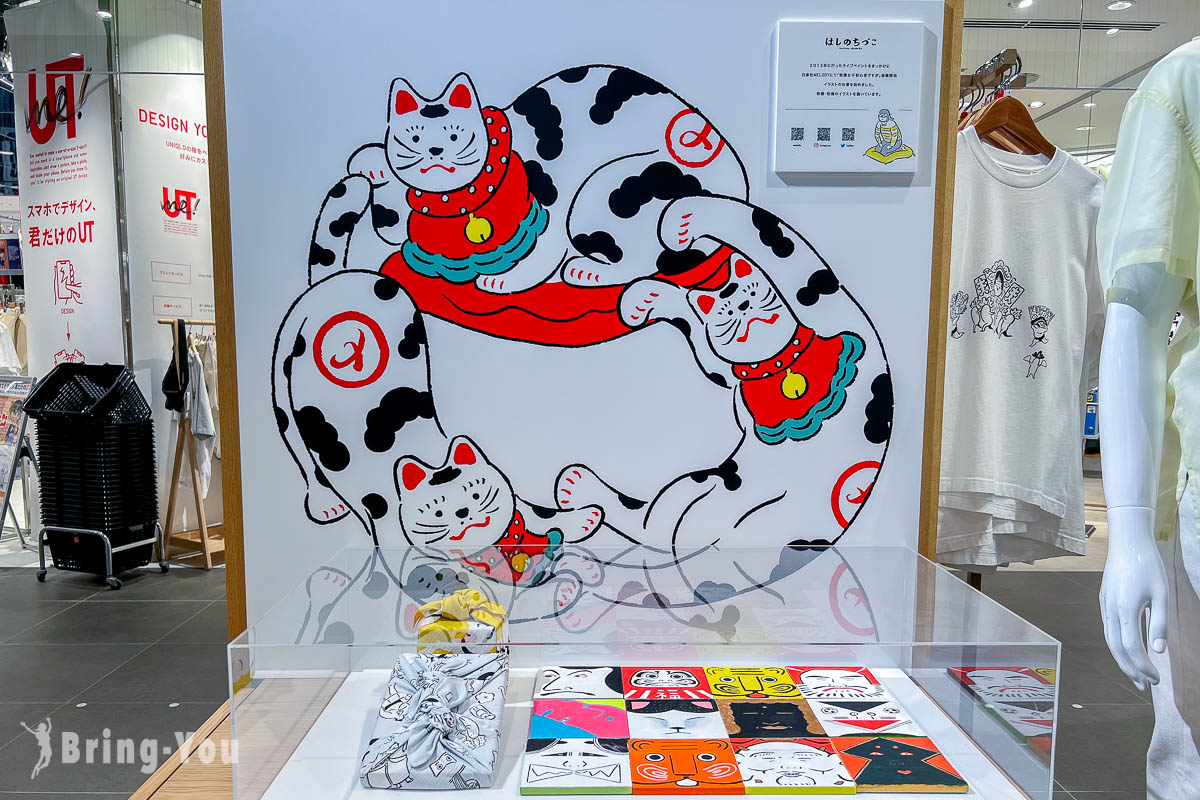 Back in 2021 when the brand made its premier to the exotic shoppers of the neon city, UNIQLO Asakusa offered a range of exclusive and limited items. For example, the launch of UNIQLO introduced a collection of ceramic dishes with a symbolic lantern of the Sensoji Temple's Kaminarimon Gate printed on the side.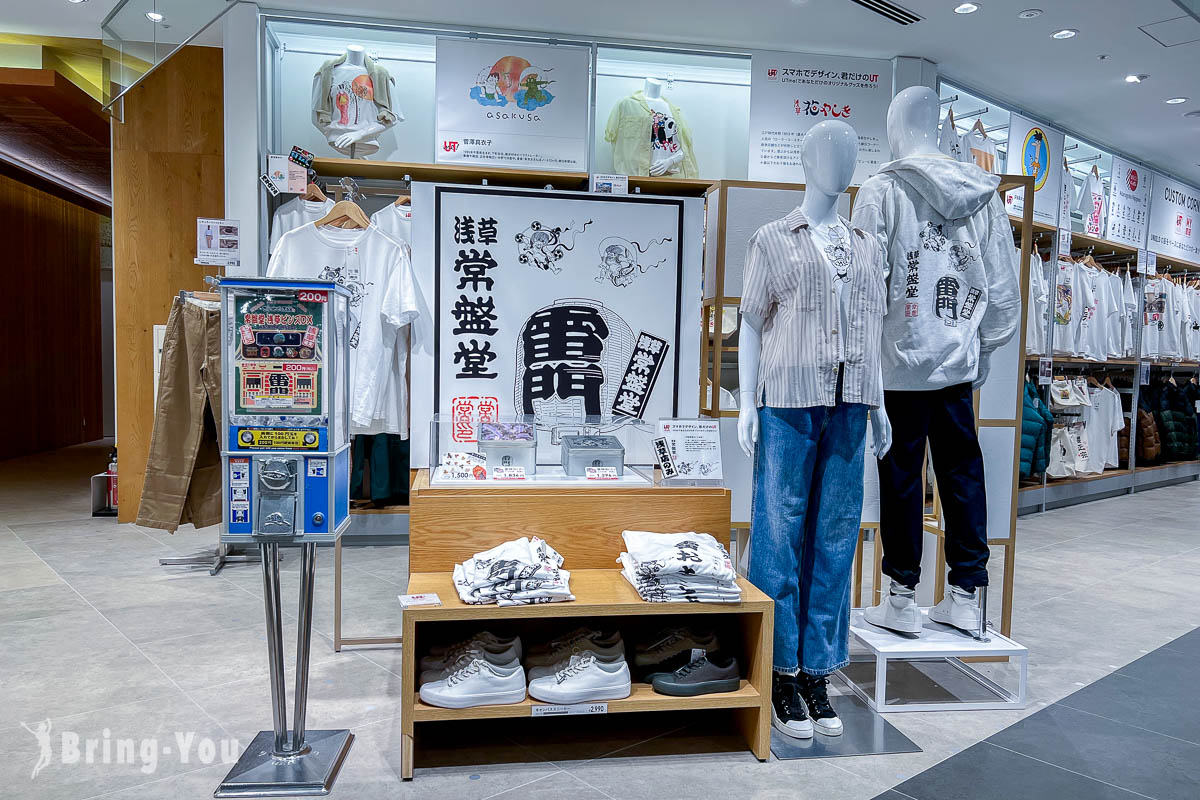 Now let's take a look at the idiosyncratic logo of UNIQLO Asakusa. The ubiquitous UNIQLO logo is now converted into a senjafuda-inspired icon. A senjafuda is either a placard, a sticker, or a votive slip usually found on the gates or buildings of Shinto shrines and Buddhist temples in all parts of Japan. Traditionally, these senjafuda cards read the names of the visitors. But right here, the card is printed with the brand in the middle and exclusively incorporated into many of the brand's designs.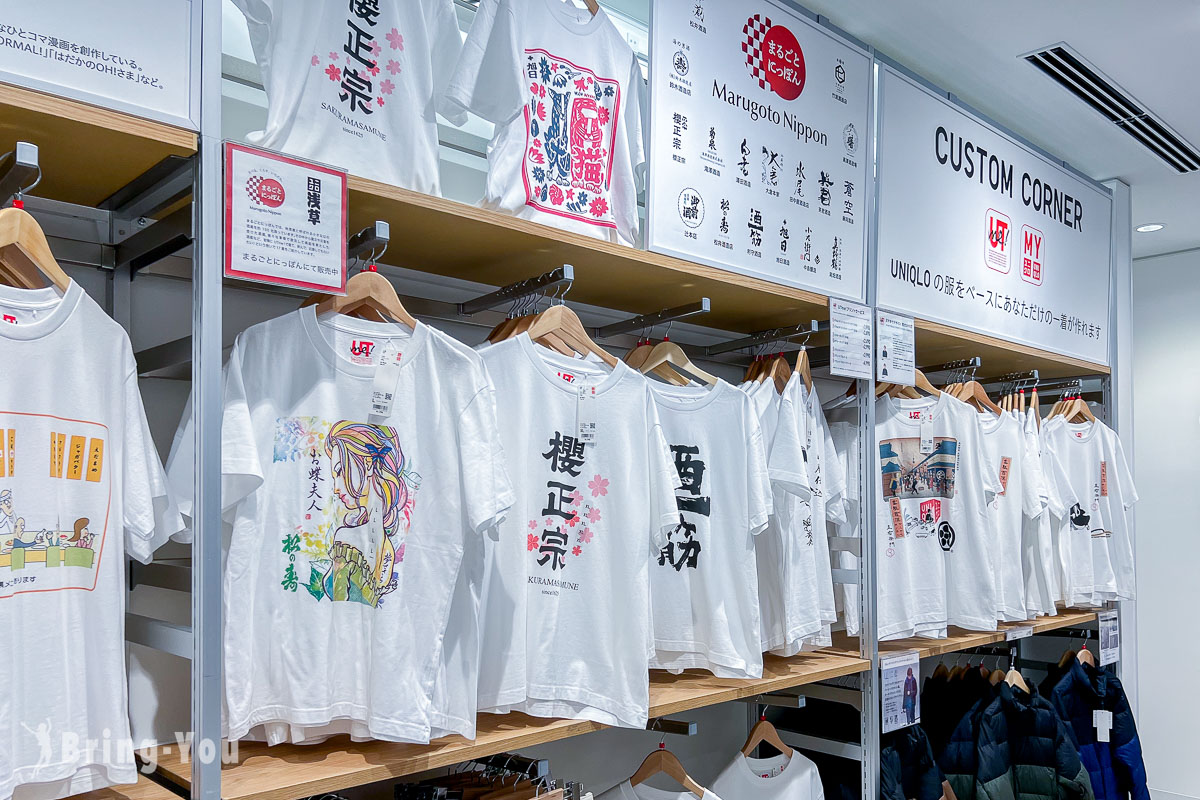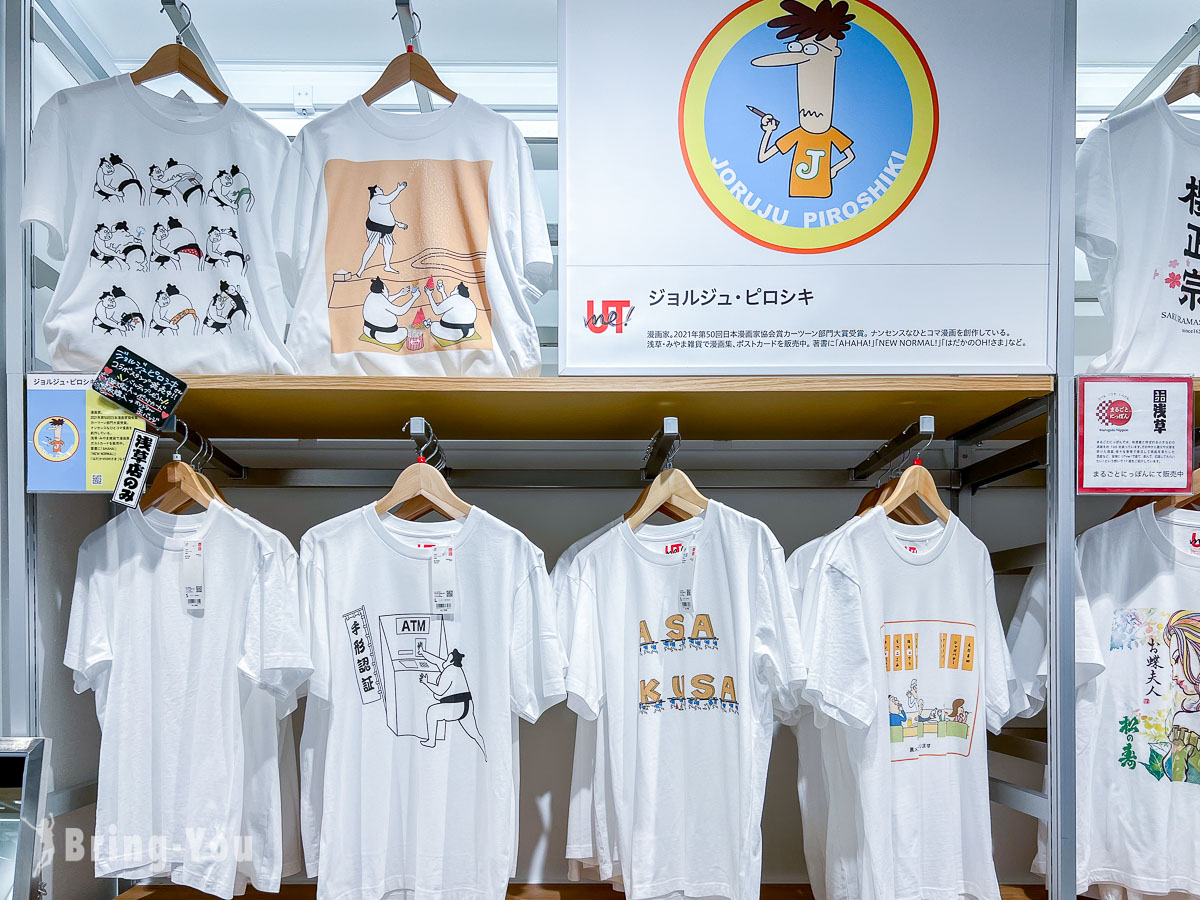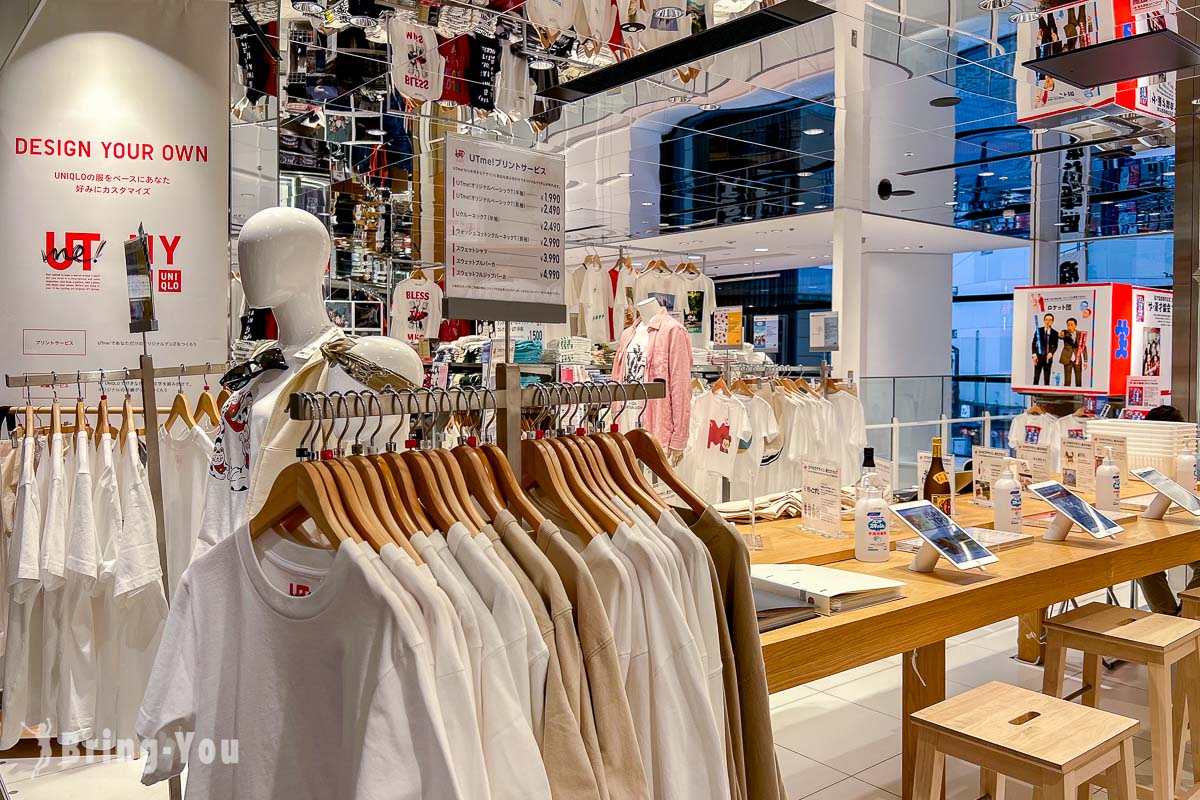 If you're looking to spice up your shopping by incorporating your voice and personality into the Tees, stop by UNIQLO's UT line located on the upper floor of the store. Here they set up blank T-shirts for you to be creative and draw your own logo or icons. These pieces are set up next to a section of clothes made in collaboration with various brands and artists.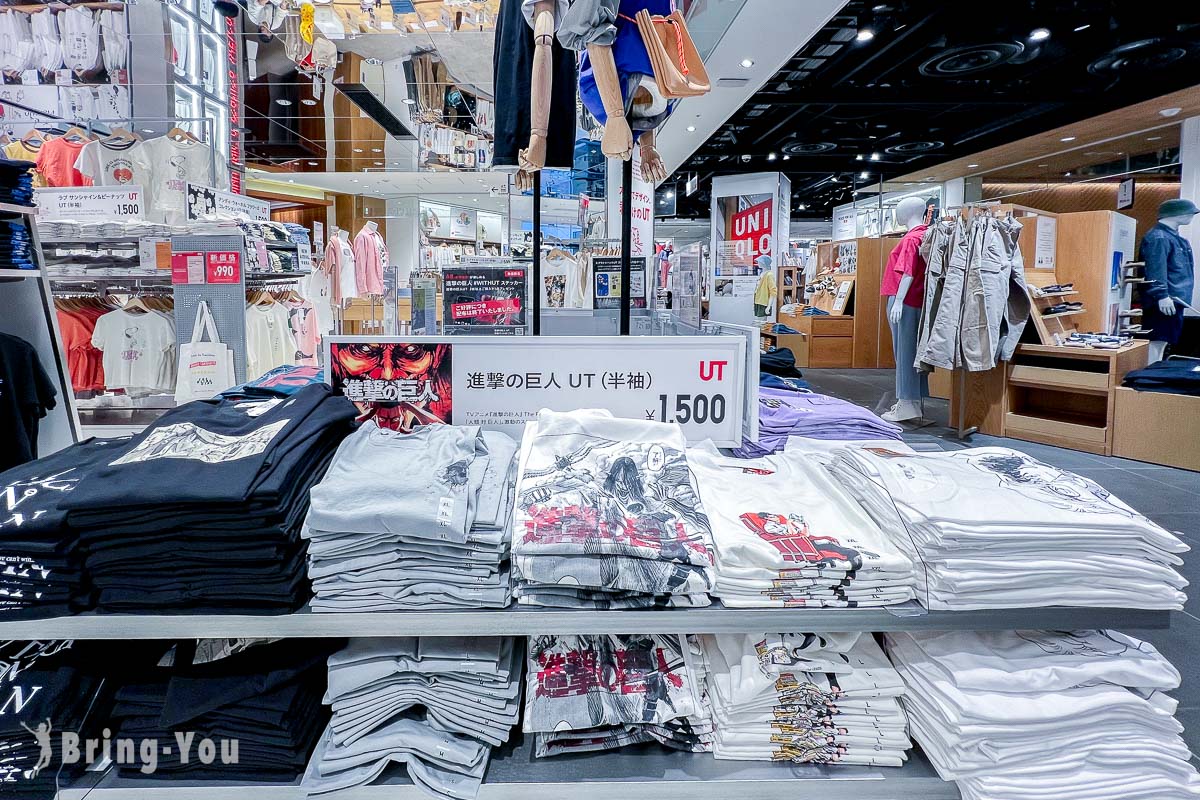 On your way out, don't forget to stop by the souvenir counter on the first floor where they put exclusively designed teacups and local agricultural specialties for sale.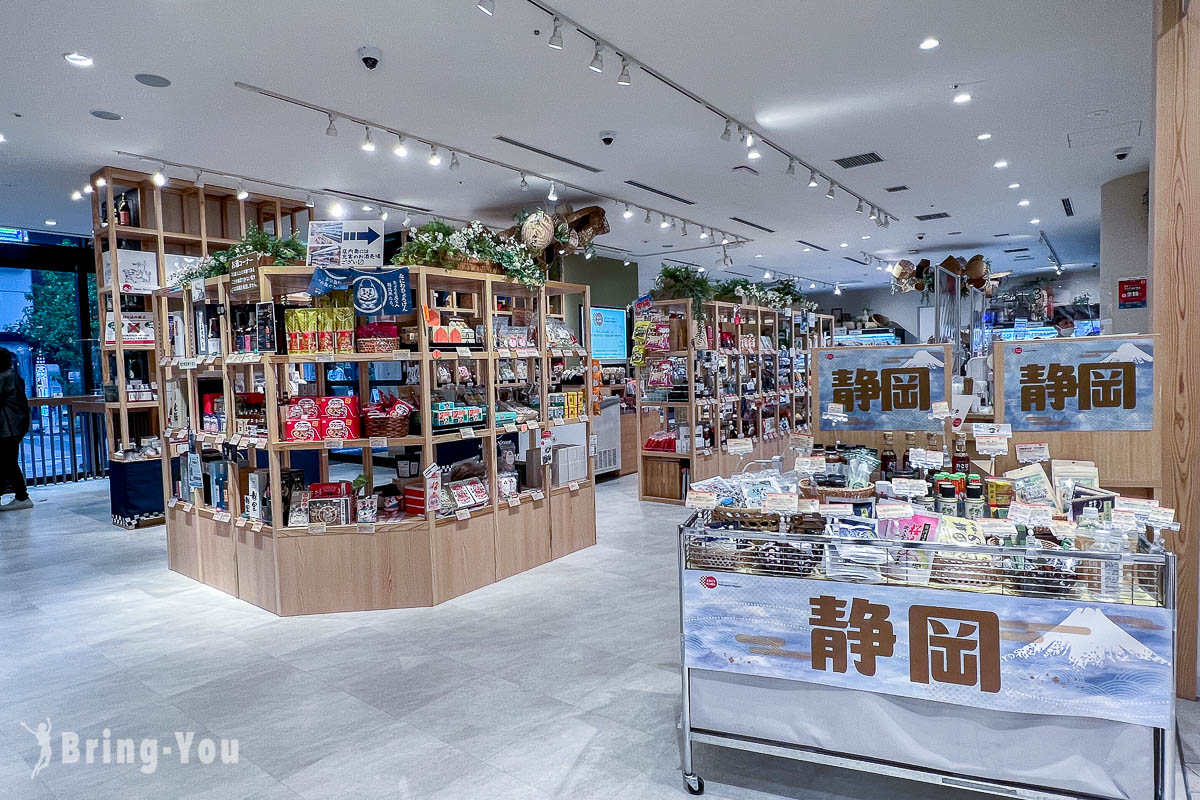 Conclusion
UNIQLO Asakusa is one of the brand's latest large-format branches, making it a playful addition to the ever-bustling neighborhood of Asakusa. With its smart collaboration with local brands and artists, UNIQLO Asakusa promises to be your next favorite shopping hub if you ever make your way to this part of Japan.