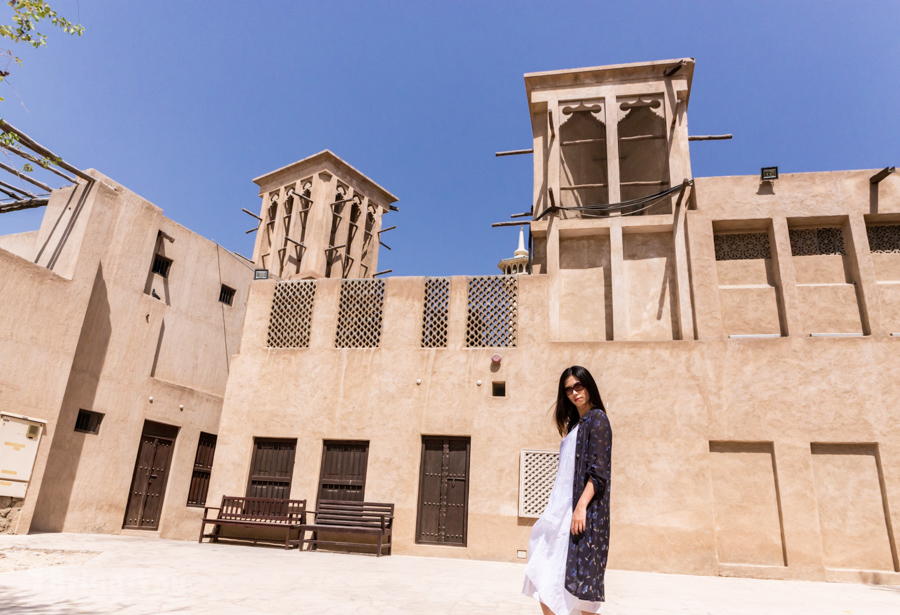 I've always wanted to go to Al Fahidi. There are a lot of reasons why I get hooked on this magnificent, old neighborhood that seems to transport me back in time.
And I was right. This insanely cool, quaint, old neighborhood is where time stands still. The smell of a desert town, the light bouncing off the wall, and the contemporary shining through a heritage lens all come into play.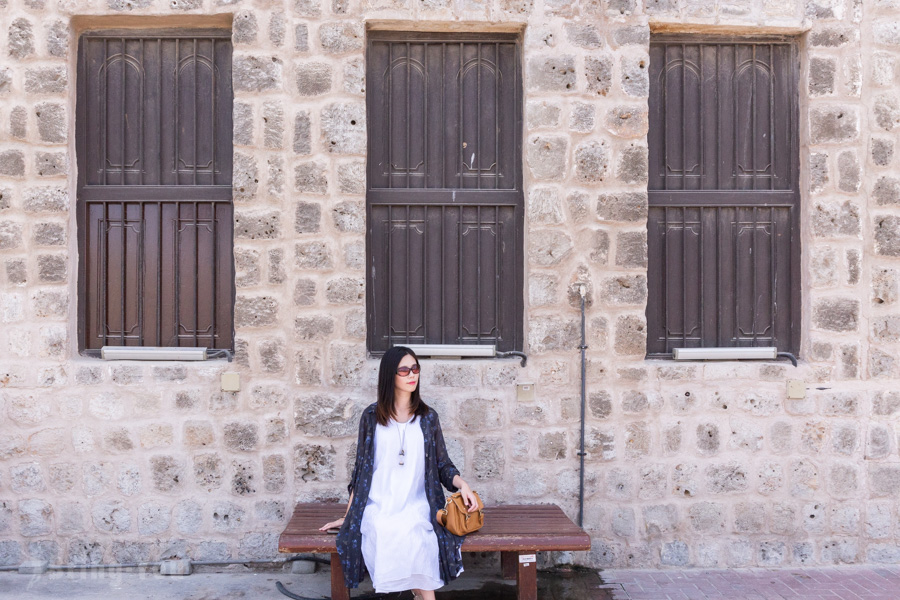 I was part of a half-day morning tour when I got there, simply because I wanted to learn as much as I could about Al Fahidi. Checking-in and photo-ops are part of the fun, but only when you have a local guide showing you everything inside about its art, design, fashion, and stories that bring you closer to the vibe of Al Fahidi and resonate with its tradition.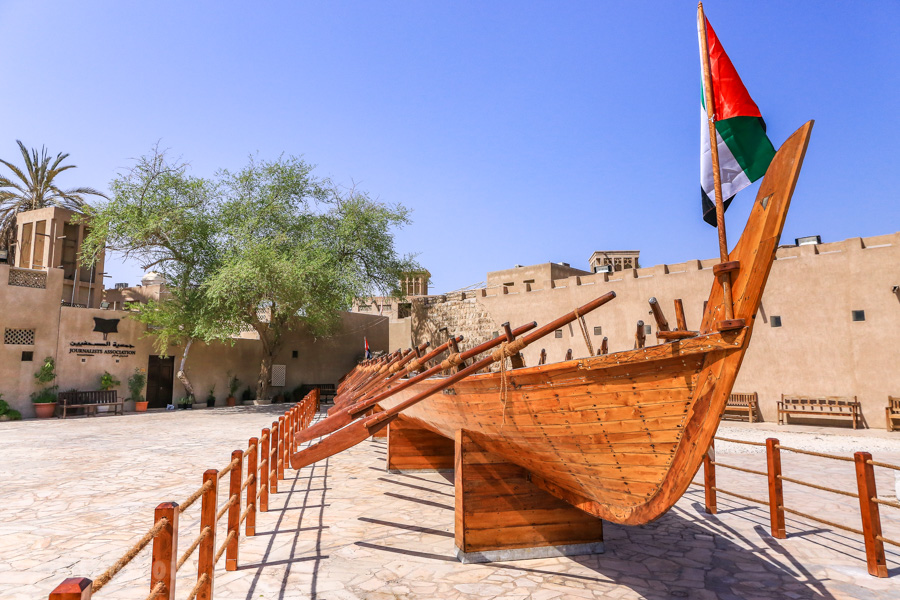 Al Fahidi sends you back to Old Dubai during the mid-18th century. It's located along the Dubai Creek where you can see the original infrastructure preserved and intact.
Now come with me and dive deeper into this insightful guide to reveal the best places to see in Al Fahidi and how to get there!
How to Get to Al Fahidi?
Look for the nearest Dubai Metro Train Station and get a ticket heading to Al Fahidi Metro Station that should be on the GREEN line. The neighborhood is only 16 minutes' walking away from the Al Fahidi Metro Station.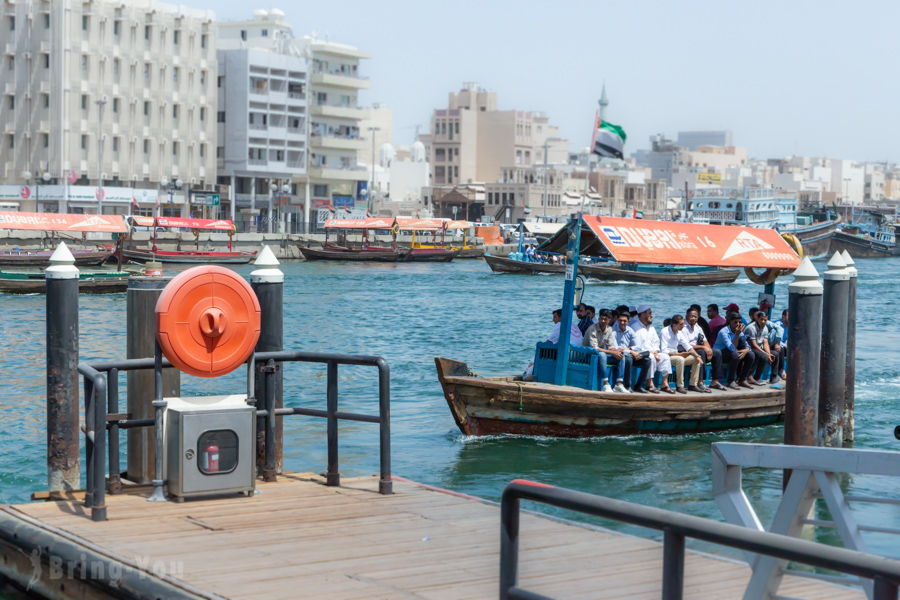 There's another way to get to Al Fahidi using a traditional boat called Abra. This one is more of a tourist thing but if you're looking for a glimpse into the traditional Al Fahidi way of life, why not take this scenic voyage?
The pier is located next to the Deira Old Souk Abra Station beside Dubai Creek after you get out of the Al-Ras Station from the Dubai Metro line. Then, get off at the Bur Dubai Old Souk Marine Transport Station and walk to Al Fahidi.
What to Expect from a Dubai Half-Day Tour?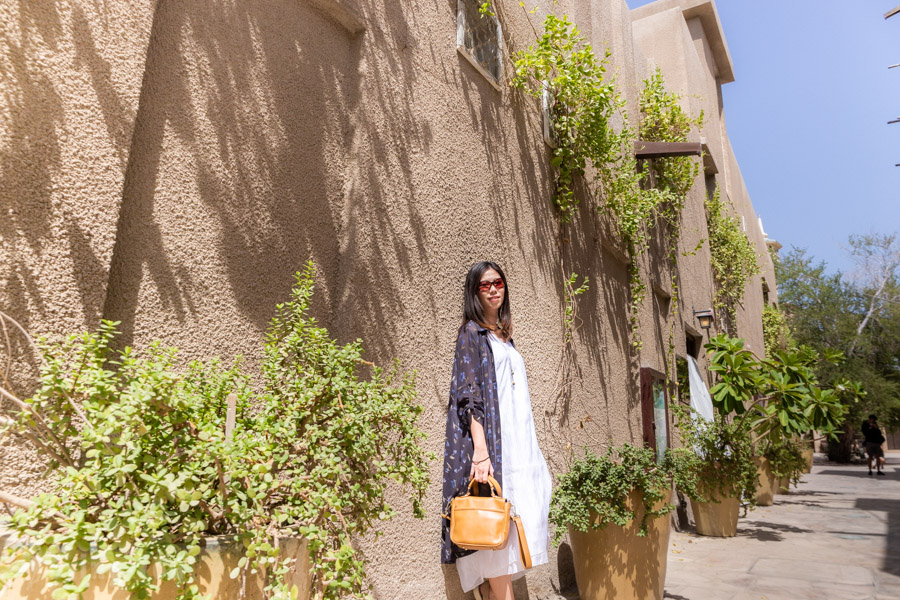 If you don't want to navigate by yourself, why not sign up for a tour as I did? The tour will give you so much insight into the attractions and history that you barely know by yourself.
Go for the half-day morning tour and get picked up by the guide before moving on to the narrow lanes and sand-colored buildings of Al Fahidi as the tour begins. Learn how the wind towers were made using regional materials and how they stand the test of time. Sneak into the alley and twisting pathway before engaging in the cultural activities, museums, and food.
5 Best Places to See in Al Fahidi
The Wind-Catching Towers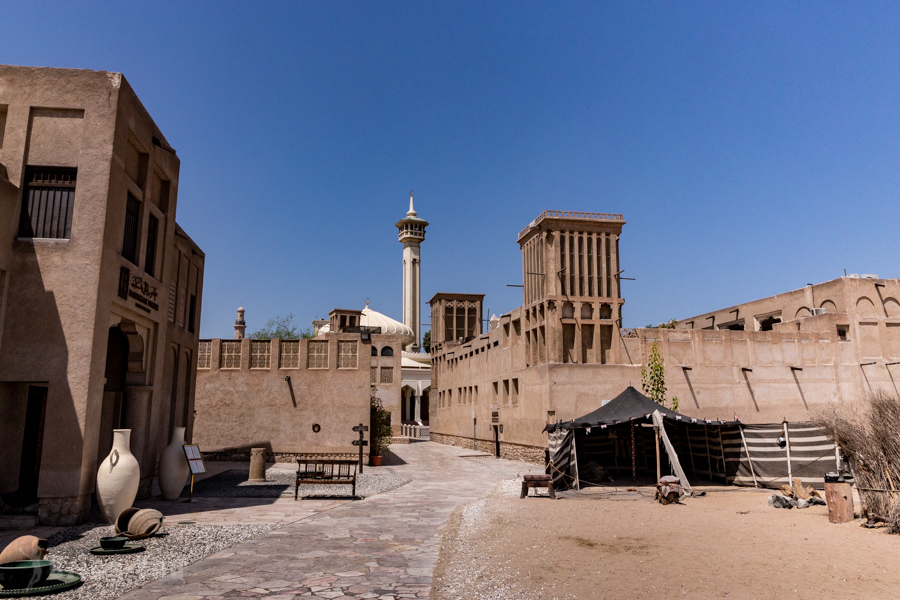 The wind towers reaching halfway to the sky, nestled tightly next to one another, turns your walk into a mysterious discovery. They call it the skyline of Dubai's oldest neighborhood.
And by "skyline", there's nothing like modern glass skyscrapers piercing through the sky. These ancient buildings are still dotted with chimney-like, four-sided structures emerging from residential households' rooftops.
What if I tell you these are the earliest forms of air-conditioners we all use today?
That's right, the buildings play their role as "wind catchers", pulling in airflow to ventilate the interiors of each household. Originally, they were invented in ancient Egypt and Persia before making their way to this part of Dubai. Think about it as an environmentally-friendly and sustainable alternative to any modern A/C unit we have today!
Coins Museum Bur Dubai
I've never had a coin collection myself but having a chance to admire rare and historic coins is not something I can easily experience elsewhere. If this is what you're interested in, head to the Coins Museum Bur Dubai near the Diwan Mosque in the Al Fahidi Historic District and spend a few good hours exploring 500 rare coins collected from all parts of the Middle East.
There are eight rooms to explore, so take your time and learn about the ancient coins of the Middle East including Egypt, Turkey, and Morocco. Some of them even dated back as far as the 7th century in the Arab-Sasanian era.
Dubai Coffee Museum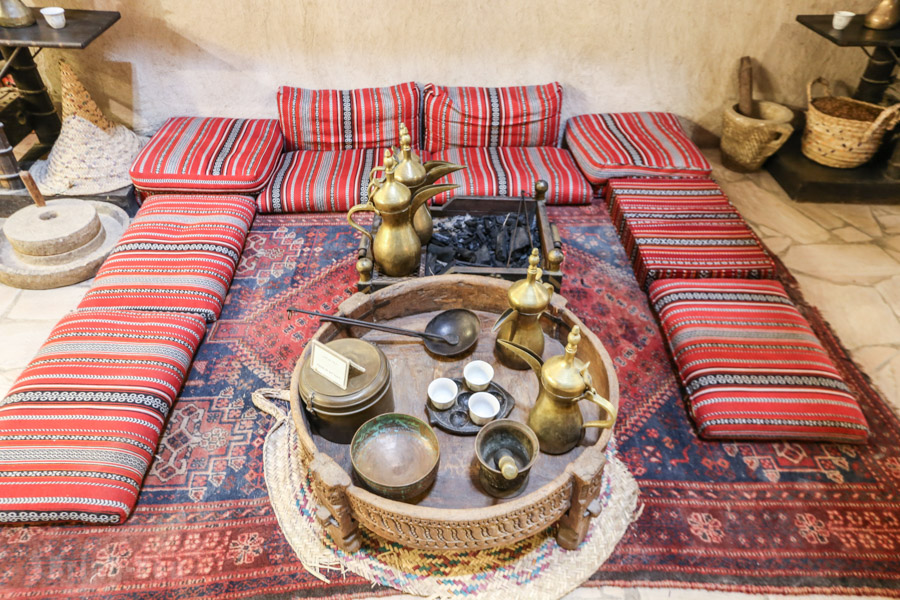 I love coffee! I'm by no means a coffee snob but if there's anything coffee-related, I will be hooked. And that's why I don't see any reason why I should let this Dubai Coffee Museum go to waste.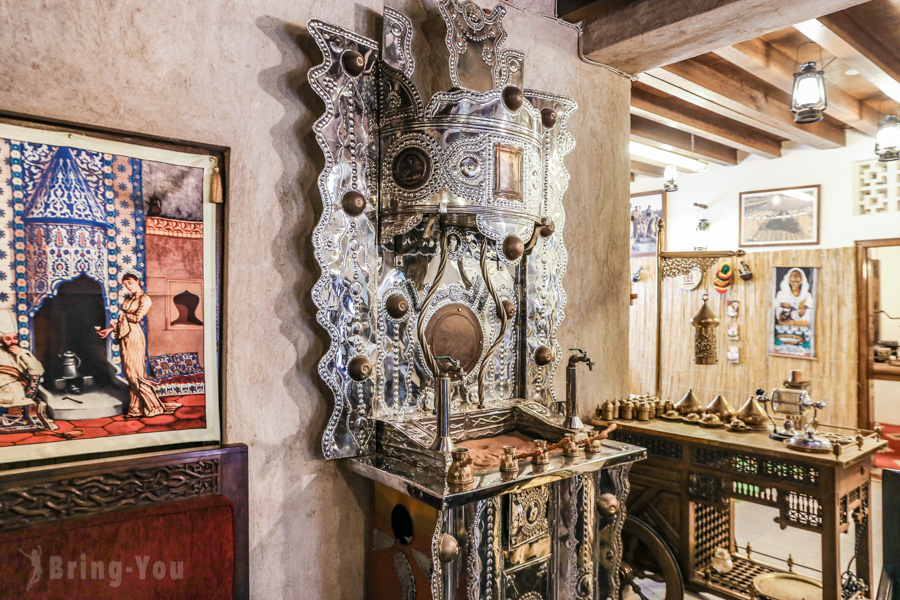 The museum tells you a story about Kaldi who was a shepherd that discovered the first-ever coffee beans from the mountains of Ethiopia before introducing them into the Middle East.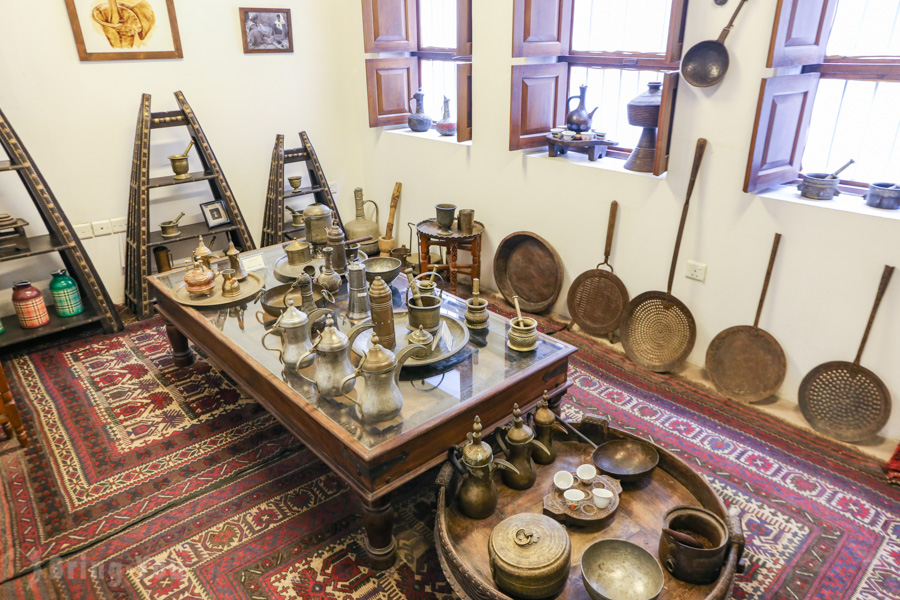 The coffee-drinking culture in Arabian countries was thriving. Coffee is treated as one of the most precious drinks to offer if there are guests coming over. If you're invited to a cup of coffee while you're there, make sure to receive it with a bright smile and return a compliment!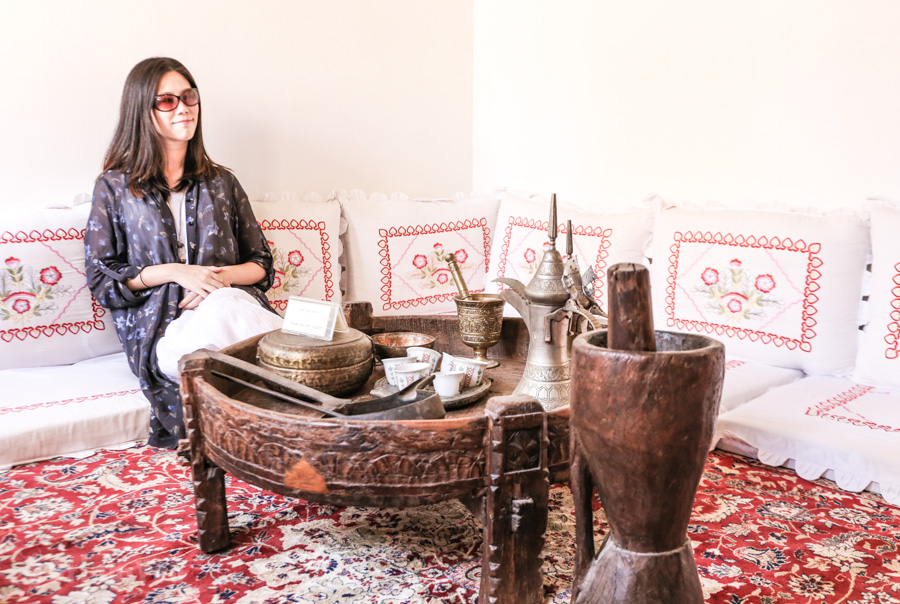 A long stroll around the museum will take you to the ancient utensils and cups which were used in the coffee brewing and serving methods. In the next few rooms, you can dig into a wide variety of coffee that is used in Dubai and its neighboring countries.
Bonus: Check out the Instagrammable Islamic-Style Windows and Walls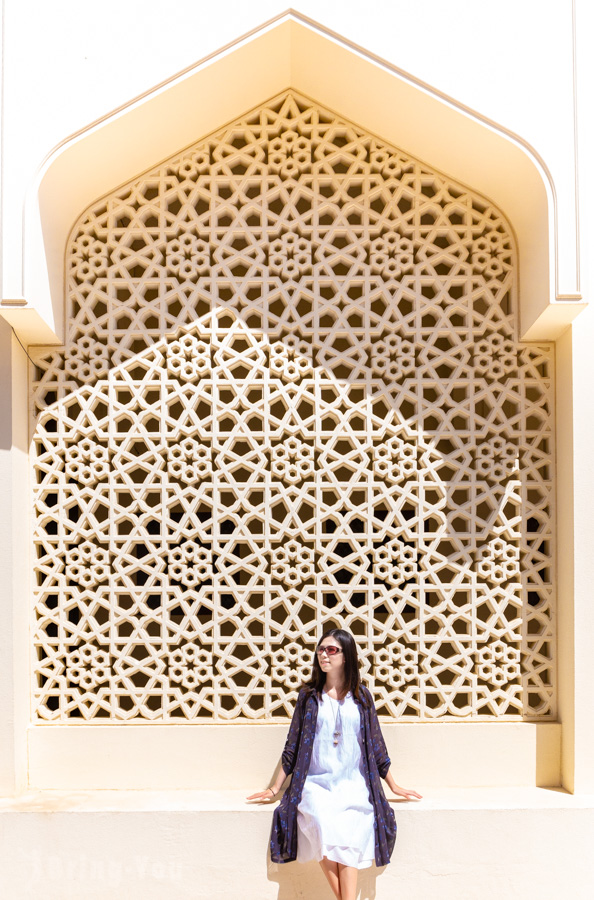 The old neighborhood of Al Fahidi is flooded with Persian-inspired Islamic-style windows. One of my favorite places for the pictures is the Dar Al Khatt Alarabi wall (Arabic Calligraphy House) at 4 Al Mussalla Street.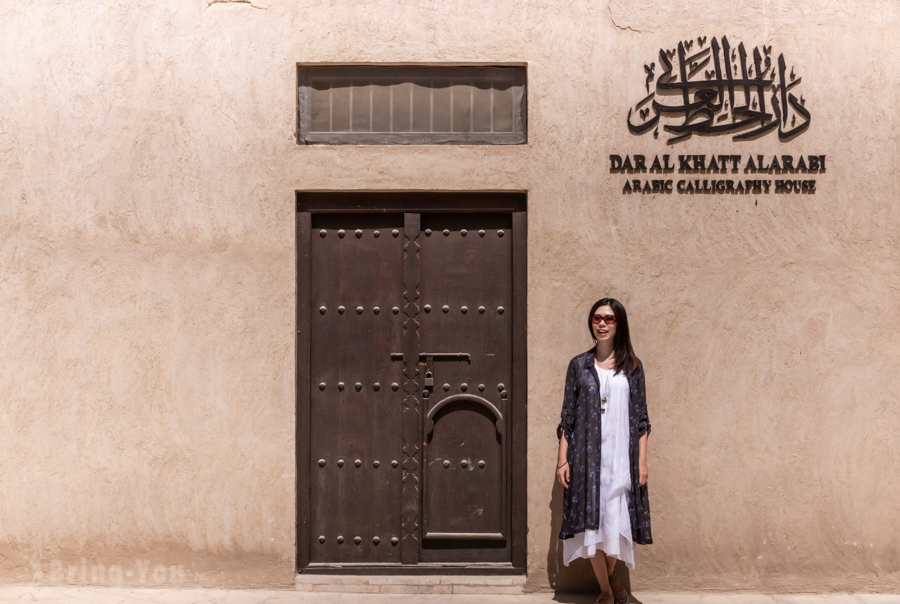 Textile Souk – A Famous Shopping Hub Just a Stone's Throw Away from Al Fahidi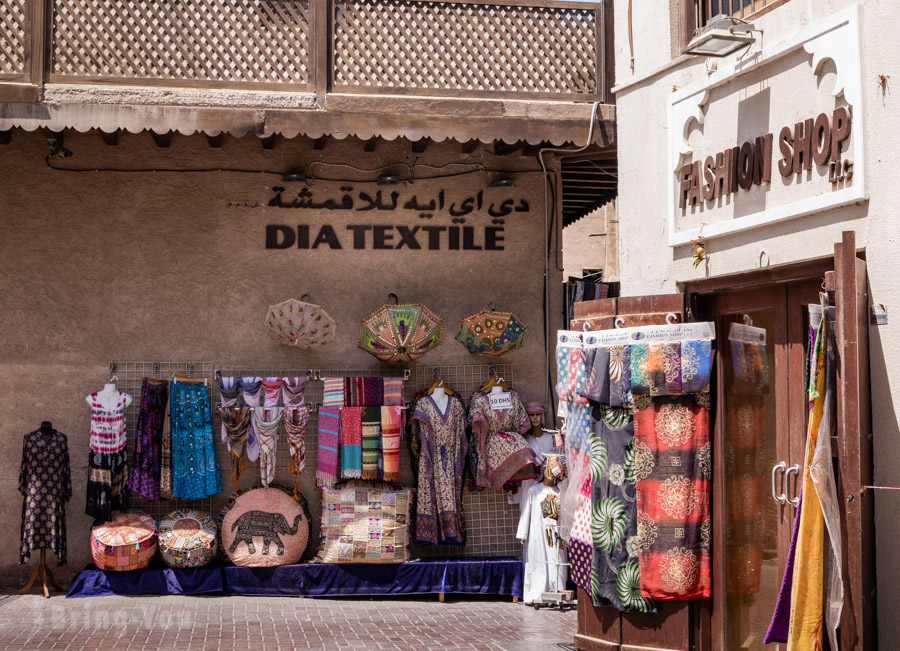 Who's here for the shopping? The Dubai Textile Souk is that one place where I want to send my mum and auntie for a visit. Working in the fashion industry, they love fabrics and unique textiles more than anything else.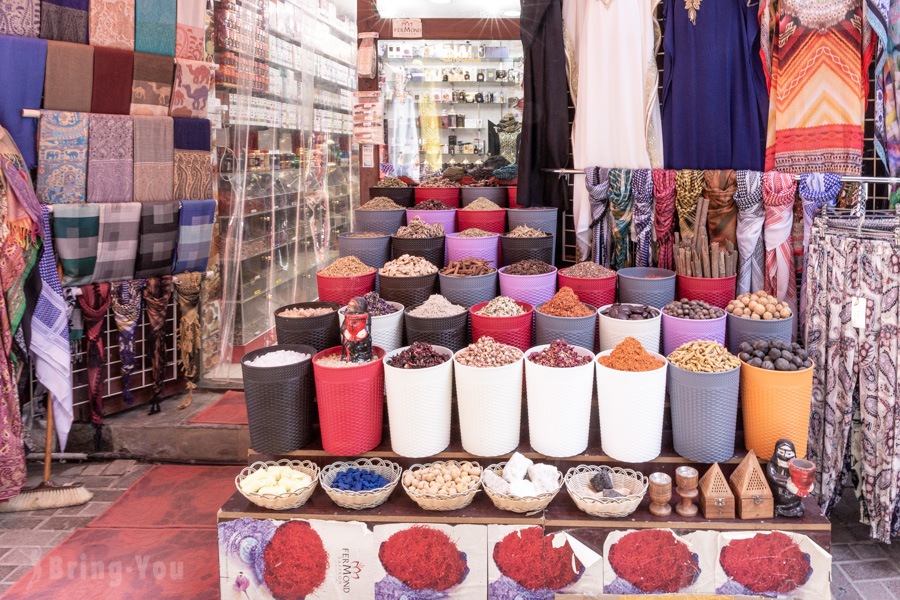 This famous shopping hub of Dubai is less than 2 kilometers away from Al Fahidi. Tucked inside a compact footprint is a huge series of stores offering quaint, tacky, colorful, and distinctive textiles beside souvenirs, touts, and eateries.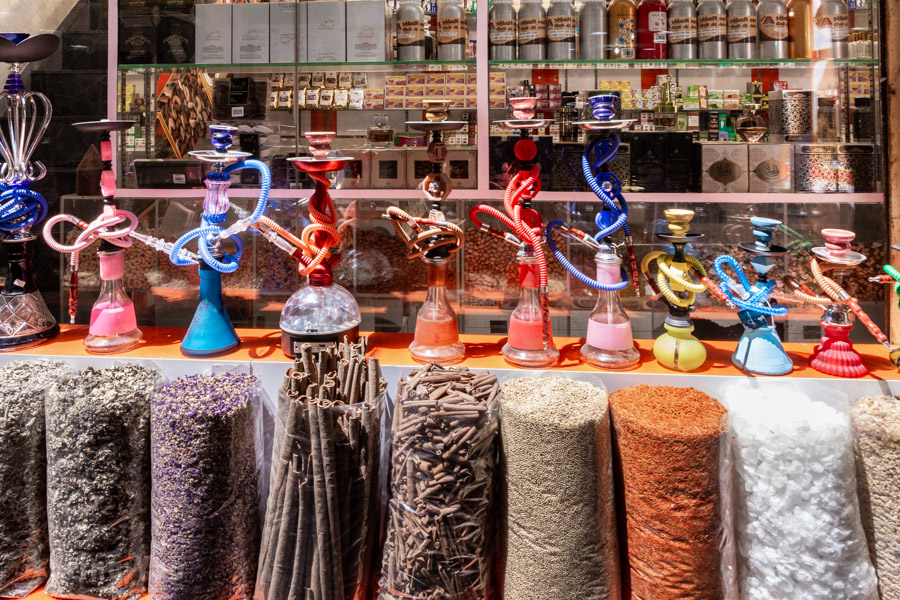 Clothing fabric is not the only thing to be found. Meander from the wooden arch at the old souk end and you will see an insane collection of pashminas, exotic silks, bejeweled fabrics, saris, table linen, and cushion covers.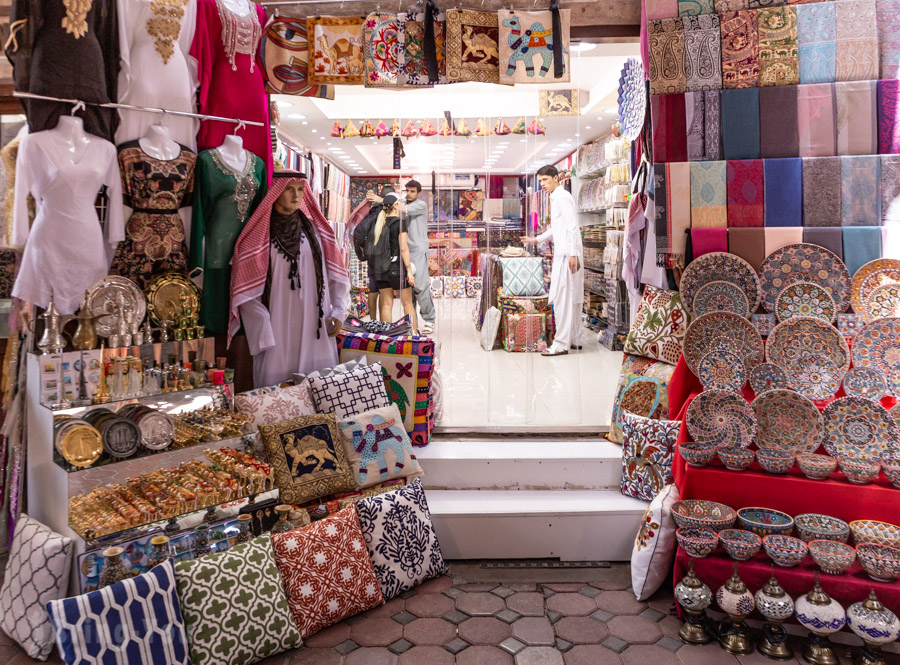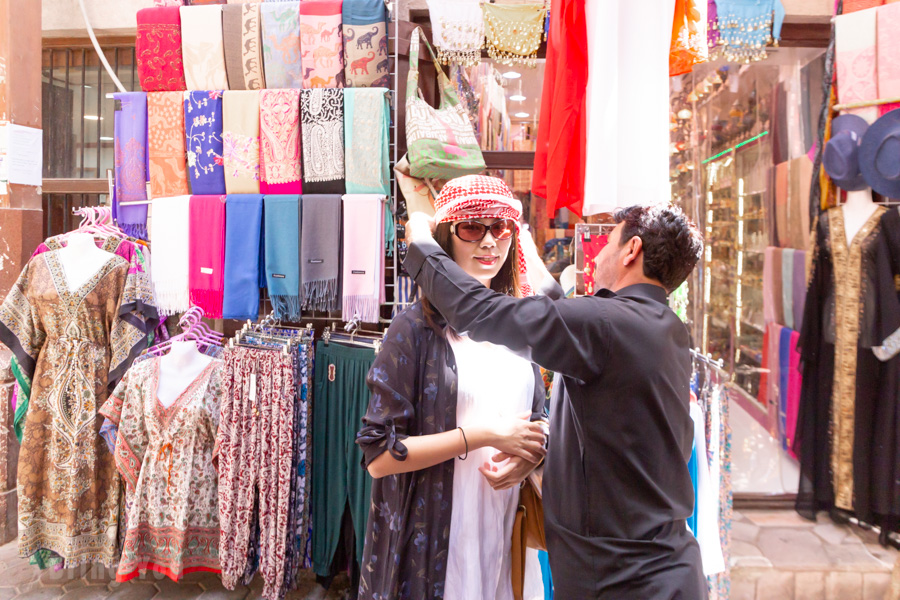 While it may sound ridiculous to buy a big chunk of cloth and load them to the plane to bring home, you can have some talented tailors in town measure and produce a nice, decent outfit within a few days.
Final Words
And that's about it. I hope you enjoyed Al Fahidi as much as I do. Don't forget to sign up for the tour as I did because that's the best way to discover as much as you can!