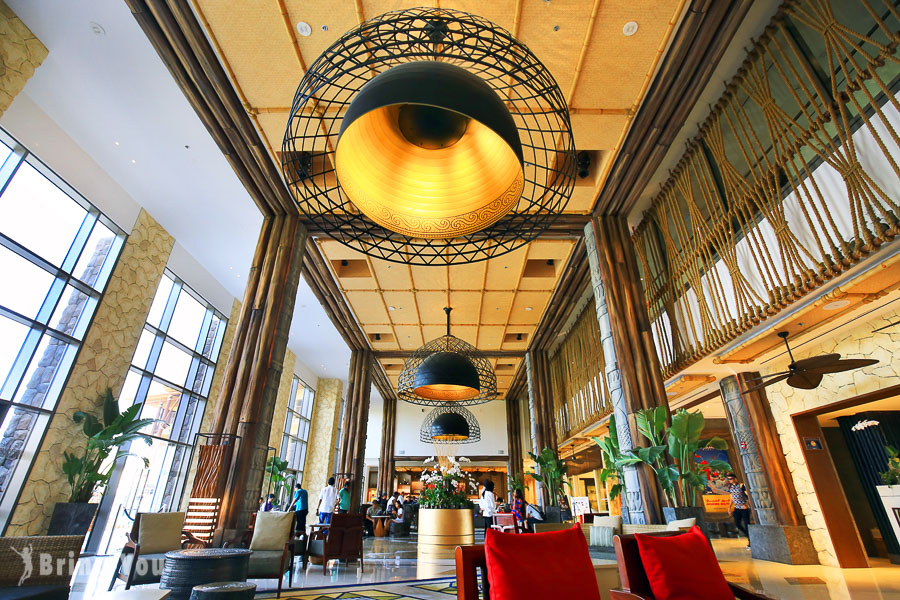 Are you looking to spend a few nights in this magnificent Lapita, Dubai Parks and Resorts but not sure if it's worth your money? Let's find out!
Run by the Marriott Hotels & Resorts chain, Lapita belongs to the Autograph Collection catered to families with kids looking for a relaxing, leisure-filled vacation with an extra touch.
Lapita is a household name in Dubai where they have 4 gigantic themed parks to put a bright smile on your kids' faces.
I would recommend this place if you need a long stay instead of a jumping-off point. There are a lot of things to see and do and it would be a huge mistake if you let any of them go to waste.
Lapita is roughly 25-drive from the buzzing beach neighborhoods, hosting a heap of fun, a spacious swimming pool, and a mouthwatering buffet restaurant stocked with international cuisine.
Lapita was opened in late 2016 but soon made its way on the map of Dubai's most sought-after resorts. There are over 500 rooms in total and it surely spoils you with choices. Let's jump into my review down below.
What to Expect from This Marriott Family-Friendly Hotel?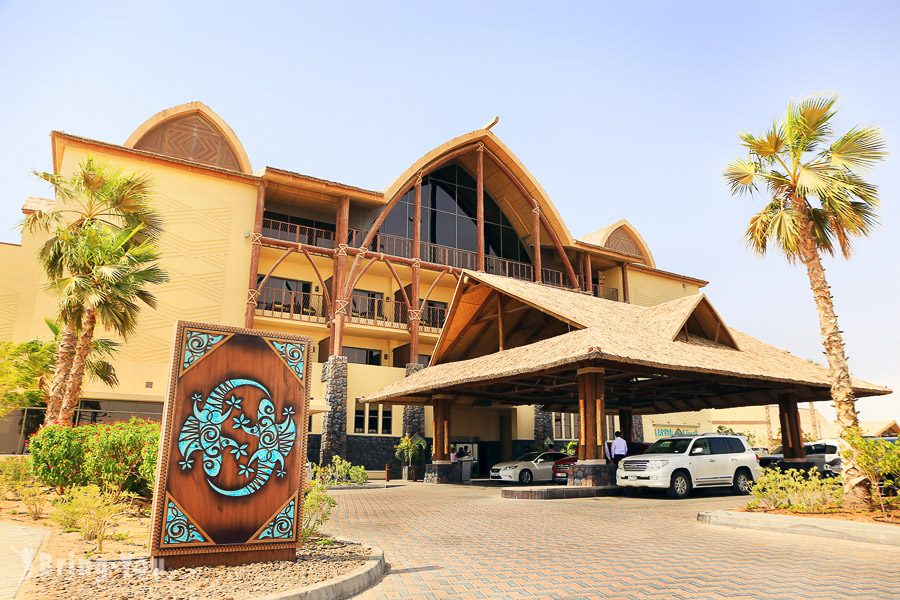 After checking in at the lobby of Lapita, Dubai Parks and Resorts, we were escorted to the room on a golf cart. You don't need to walk and drag your luggage at all as the ground is huge which makes no sense if you have to go everywhere by yourself under the scorching sun of Dubai.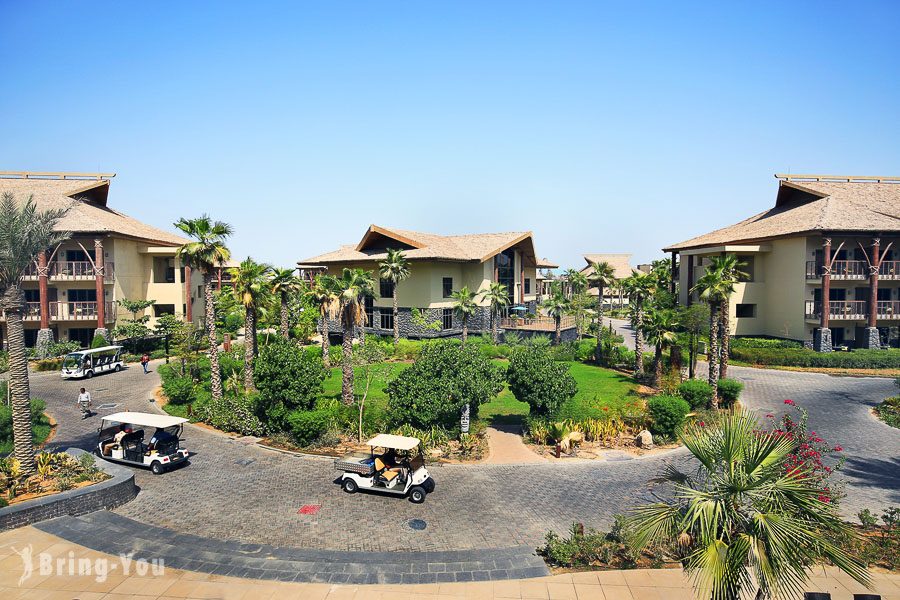 When you want to check out, just give them a call using the in-room phone service and they'll send you a driver to pick you up at the room.
All you need to do is follow a bellboy who's also in charge of loading your bags. As far as I can remember, there are more than 500 rooms categorized into 13 different types with views.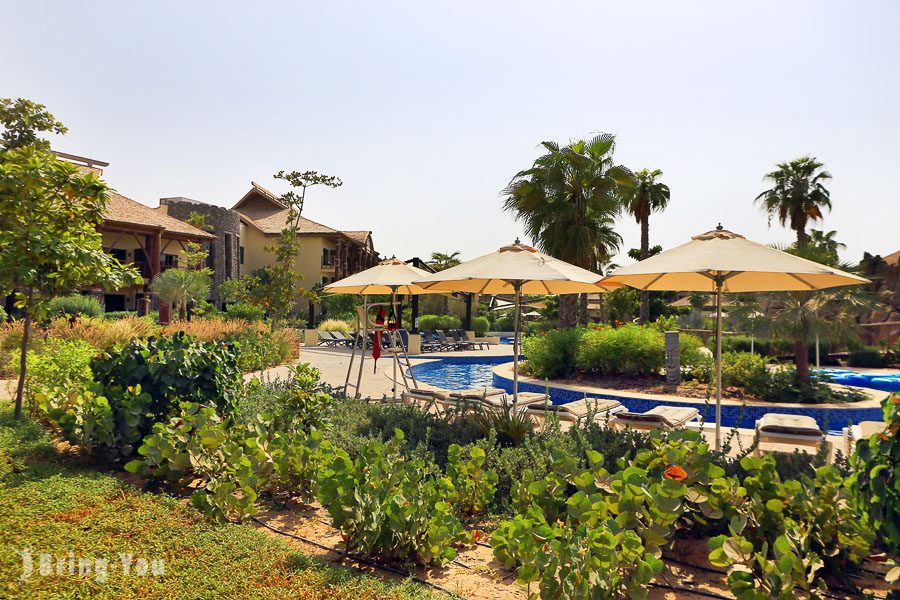 There are large villas with thatch roofs swathing around the pools as well as a beautiful, manicured garden in the middle of the complex. Walking around the garden was a relaxing experience. They say when you see such a well-maintained, thriving garden in Dubai, that's a sign of a wealthy place since growing plants in a desert costs a lot of money to maintain in the long run.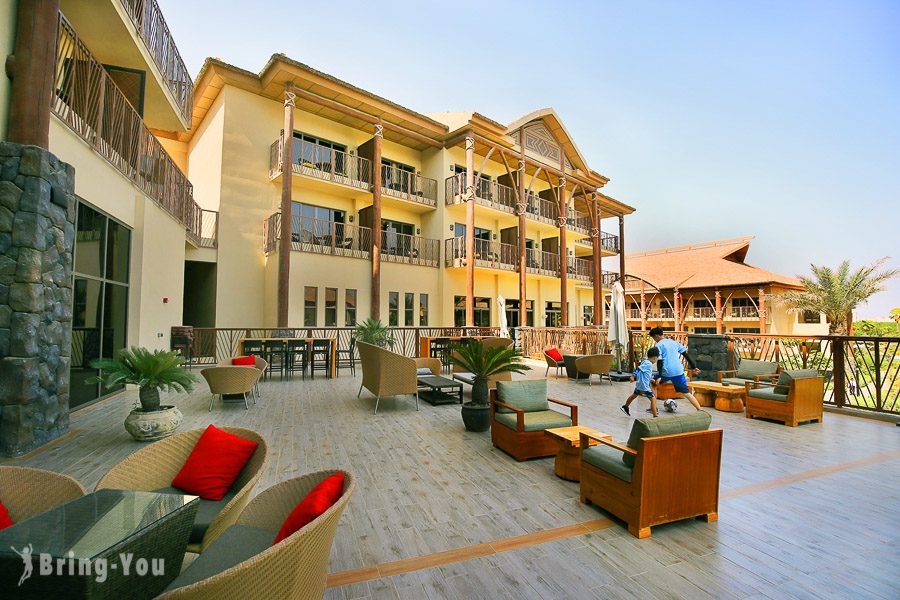 As this one is a family-friendly resort, kids are running around and parents are hanging by the pool. They also have a kid's club which is fantastic. They give your kids 3 hours to hang out in the club every day. This makes so much sense as you the parents can have some time for yourselves without keeping them attended to 24/7.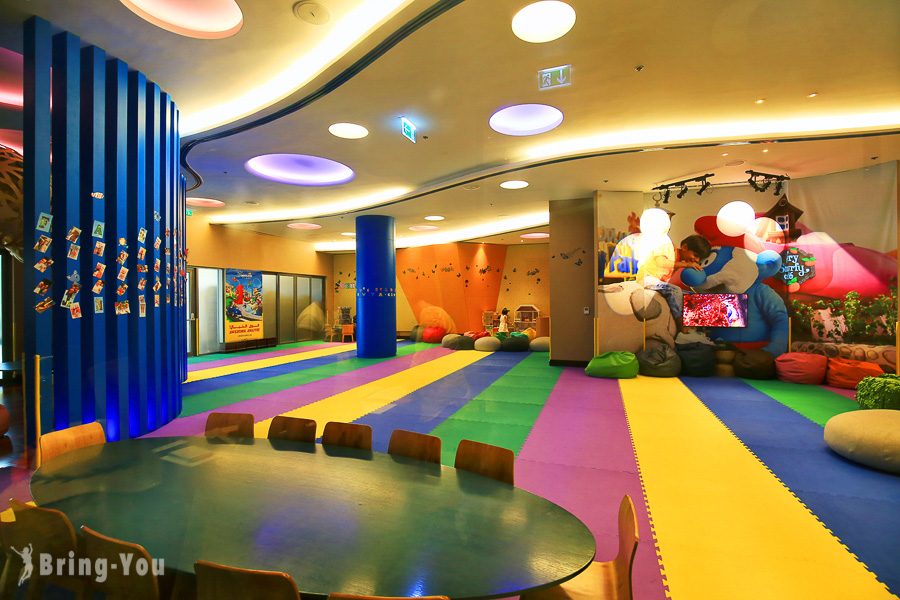 A Gorgeous Double Bedroom with a Stellar Resort View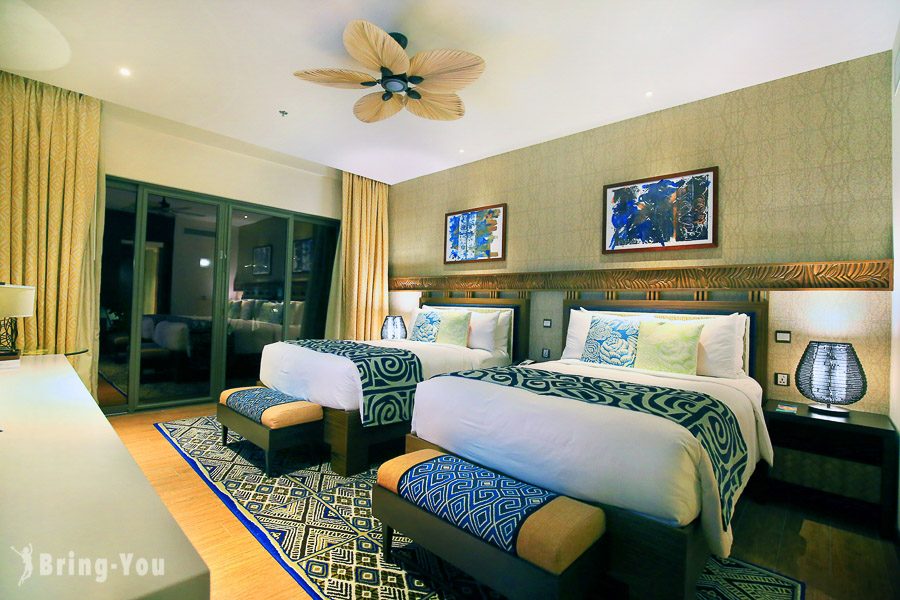 The room we stayed in at Lapita, Dubai Parks and Resorts is the "Park Access, 2 Double Beds, Resort View". We have to say that it's a standard Dubai décor but very well-lit and the view is to die for. It's not outrageously large but spacious to stretch out and stay put with the best comfort of home.
All the fabrics and furnishings are soaked in Middle Eastern patterns with a rich navy color that pairs perfectly with the cozy wood panels.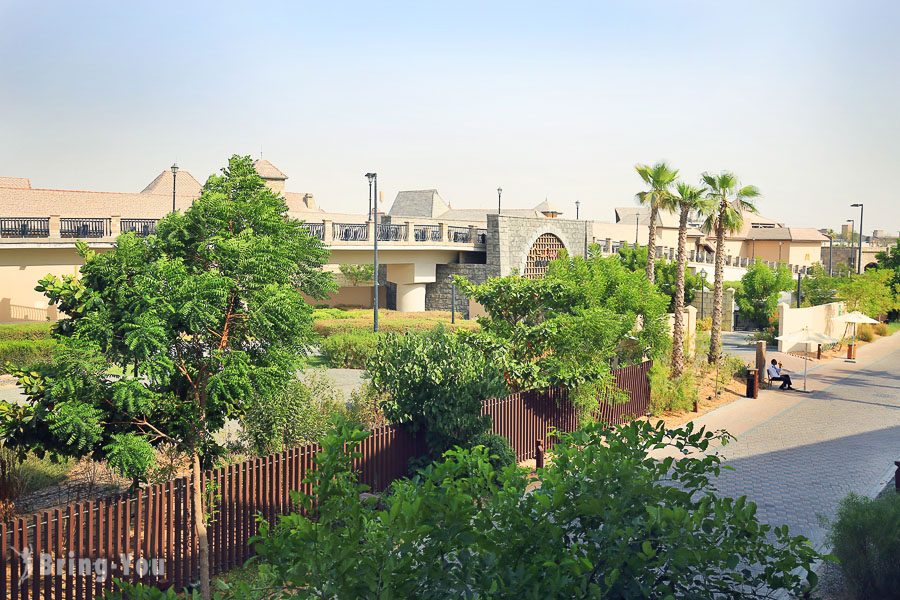 There is a little balcony right outside opening out to the resort space with large, lush greenery on the ground enclosed by low-rise buildings. Some other room types will offer a pool view or river view depending on which one you go for.
The Bathroom
There are no bells and whistles when talking about the bathroom but it was up to par with what I experienced. Clean, spacious, well-lit, and fully stocked are what I can say about the bathroom.
The design synchronizes with the bedroom very well, using wooden hardware on the surface with separate wet and dry areas.
The Breakfast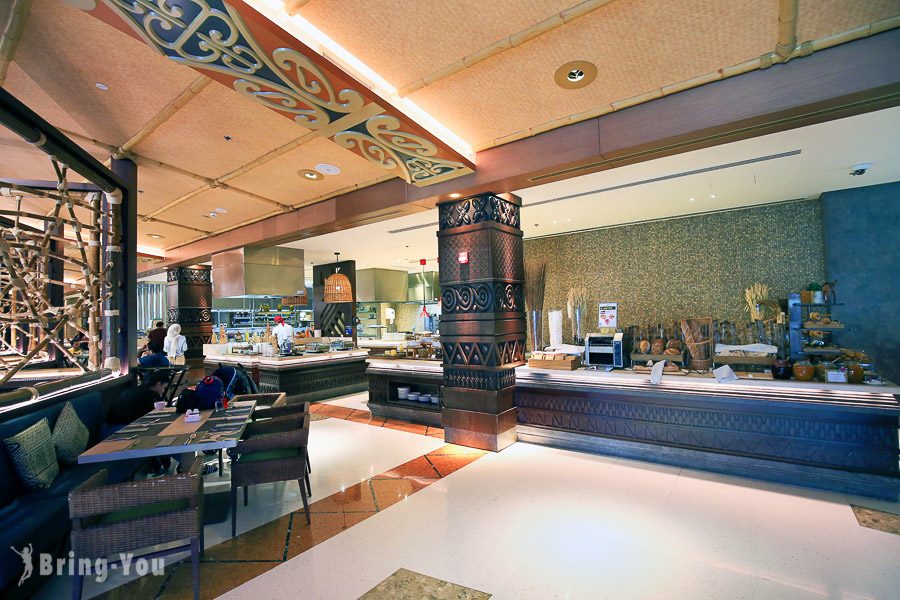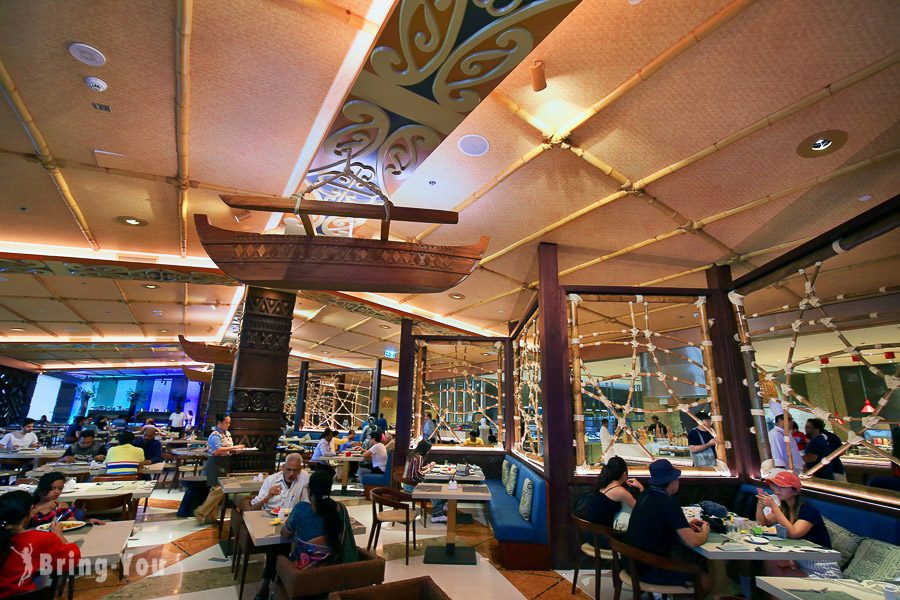 Just like any other 5-star hotel, the breakfast you'll have at Lapita is buffet-style. They also offer buffet dinner and the quality was legit. The food was delicious with a huge range of international food options. That's understandable since you'll encounter tourists from all parts of the world. And so dining is also part of the charm during your stay as you can sample different food from different countries and never get bored.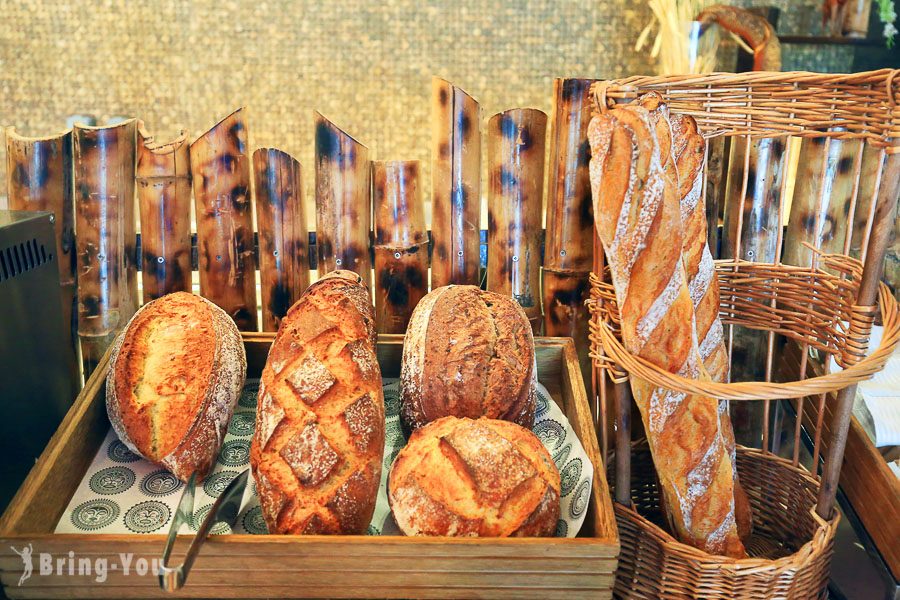 What Are the Four Theme Parks at Lapita Dubai Parks and Resorts?
Alright, now you know that Lapita has several theme parks within its complex. But do you know that it is known as the largest theme park complex in the Middle East?
If I get it right, they have a total of 4 parks including 3 theme parks and 1 water park on the other side of the Riverland Boardwalk.
Motiongate Dubai
Hollywood theme park
LEGOLAND Dubai
Bollywood Parks Dubai
Out of the four, kids specifically love the LEGOLAND water park catered to kids from 2 to 12 years old. But if I have to pick one, that would be Bollywood park. They say this is the first theme park in the world dedicated to the Bollywood industry.
Photogenic Riverland Boardwalk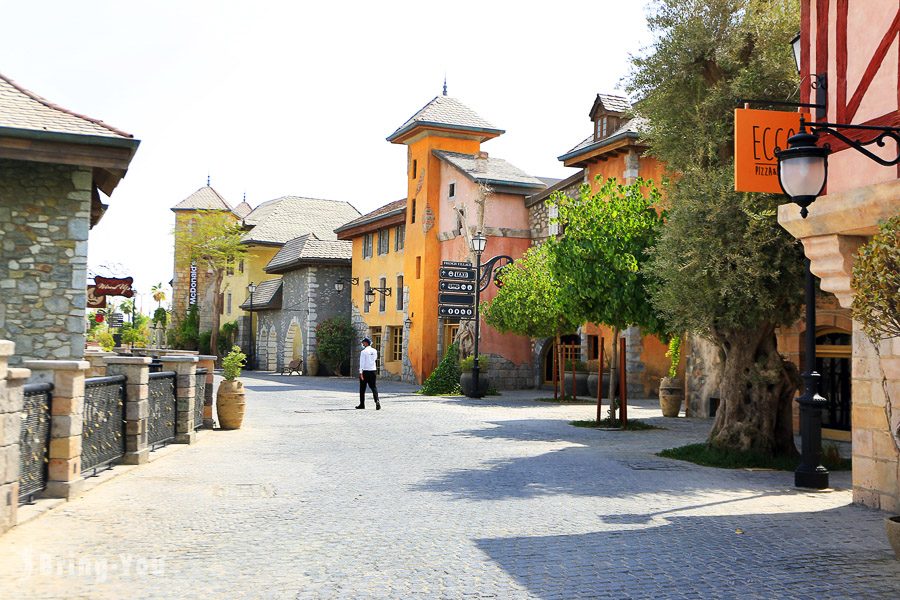 At first, I had no clue what Riverland was and if it had anything to do with the resort. It was confusing for me to identify if Riverland was a park on its own, but turned out it's actually a boardwalk that connects all the parks together. This is a scenic walkway steeped in the 1950's America vibe full of cafes, restaurants, and shops to browse for some keepsakes.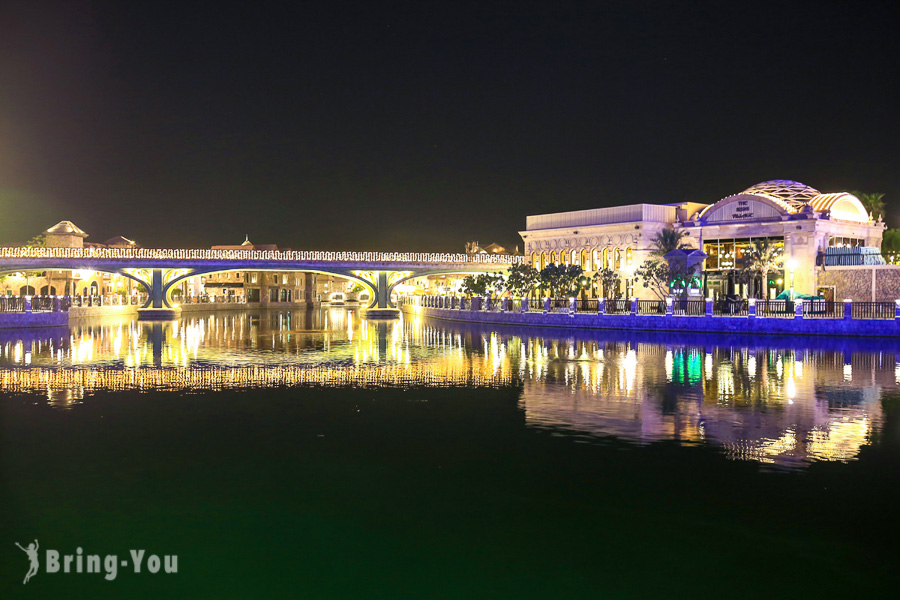 There are neon lights and palm trees all throughout. At some points of the walkway, there is a French Village which was also my favorite corner to take lots of pictures for the 'Gram. The village is dotted with medieval towers and historic architecture. Keep walking and you'll see an Indian Gate and The Peninsula which are also some famous photo-ops.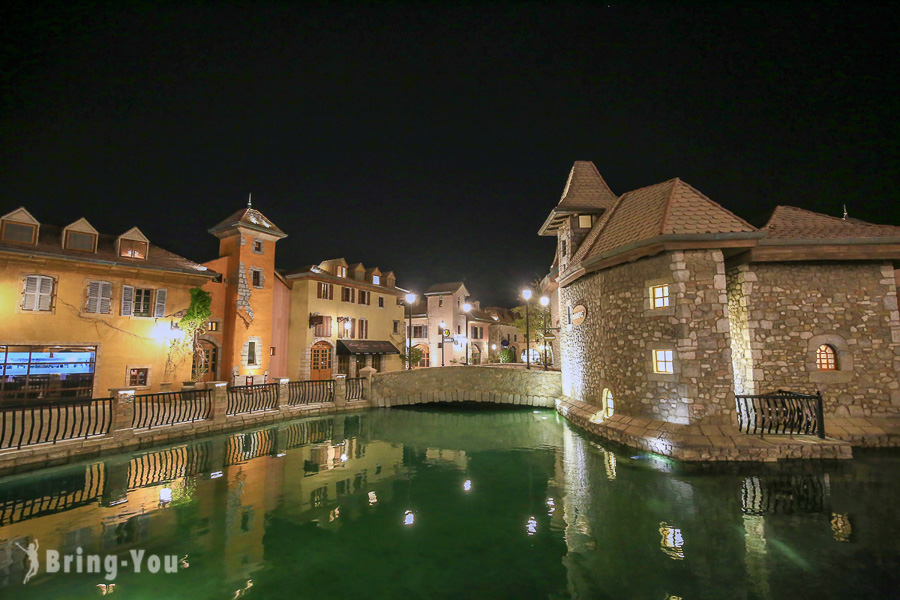 Final Words
That being said, if you're looking for the best family-friendly hotel in Dubai, look no further than this Marriott Lapita, Dubai Parks, and Resorts! No more waiting! It's time to pack your bags, lock down some dates in your calendar, and book ahead with Lapita Resort right away.