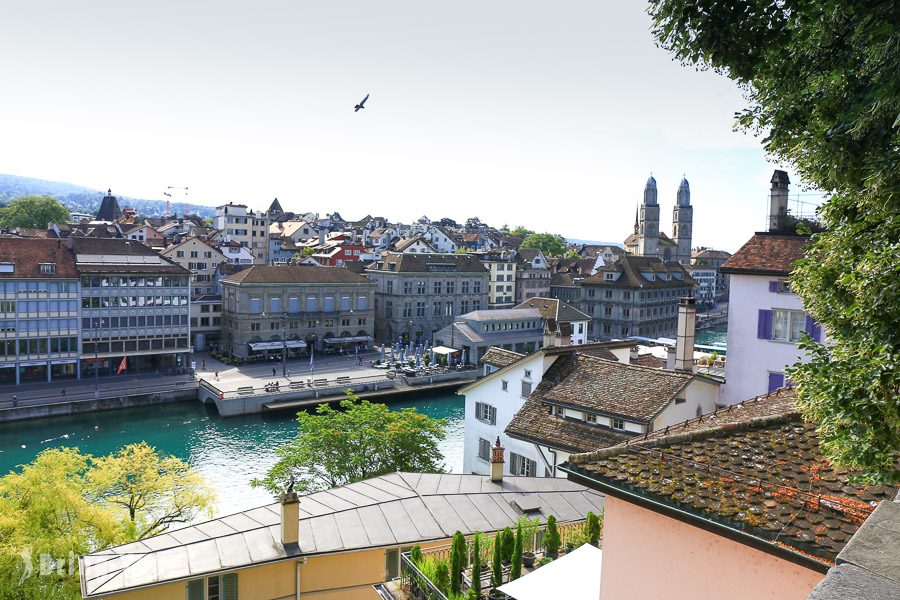 Known as Switzerland's largest city, Zurich is not a cheap place to visit. But if you wanna skip Zurich for somewhere else when visiting Switzerland, it's a huge mistake!
The skyrocketing prices shouldn't be the reason to hold you back in doubt. And what if I tell you that you don't have to spend an arm and leg to enjoy to your heart's content? Will that change your mind?
Zurich is large but you don't have to spend a whole week there. As a first-time traveler myself, I found Zurich a decent place to explore for a day. A perfect itinerary can be extended to two days. You can start your day by strolling along Europe's most expensive shopping boulevard, tackling the medieval lane of Augustinergasse, cruising the scenic Limmat River, and ending your day with a mouthful of cheese fondue.
But that's not all, there's a lot to be shared in this insightful travel guide to Zurich. Read on so I can show you how to get downtown from the airport in 10 minutes, get discounts with travel passes, and more tips are waiting at the end of the article!
Which Time Of The Year Is The Peak Tourist Season In Zurich?
The peak season in Zurich is in summer from June to August. This timeframe is packed with outdoor leisure pursuits and festivals, beckoning hordes of visitors to spill into the streets.
Getting to Zurich from Zurich Airport: Best Public Train and Private Car Rental
By Train
Trains run daily from Zurich Airport to Zurich Main Station every 5–10 minutes from 5 am until midnight. The trip is very short which is only 10 minutes and there are not any changes on your way to Zurich Hb (Zürich Hauptbahnhof train station in the city center).
As soon as you clear customs and enter the arrival area, you will see signs directing you to the train station. Get to the platform labeled "Gleis 3 / Gleis 4" and you're good to go. You can obtain a ticket online or at one of the ticket machines along the hallway leading down to the train platform.
By Airport Transfer
In case you have a bunch of luggage or travel with a big group, I highly recommend opting for a direct airport transfer. The best thing about airport transfer is you can choose from a wide variety of vehicle options including any add-ons. You can inform the driver of your arrival time at the airport and he can track your departure or landing time and adjust the timing to accommodate any changes.
How to Get Around Zurich City Center with a Zurich Card?
Most tourists will agree with me on this one: traveling around Zurich is totally doable by public transport. No-fuss! All you need to do is obtain a Zurich Card beforehand to benefit from free travel on trams, buses, trains, boats, and cable cars in the city and surrounding areas.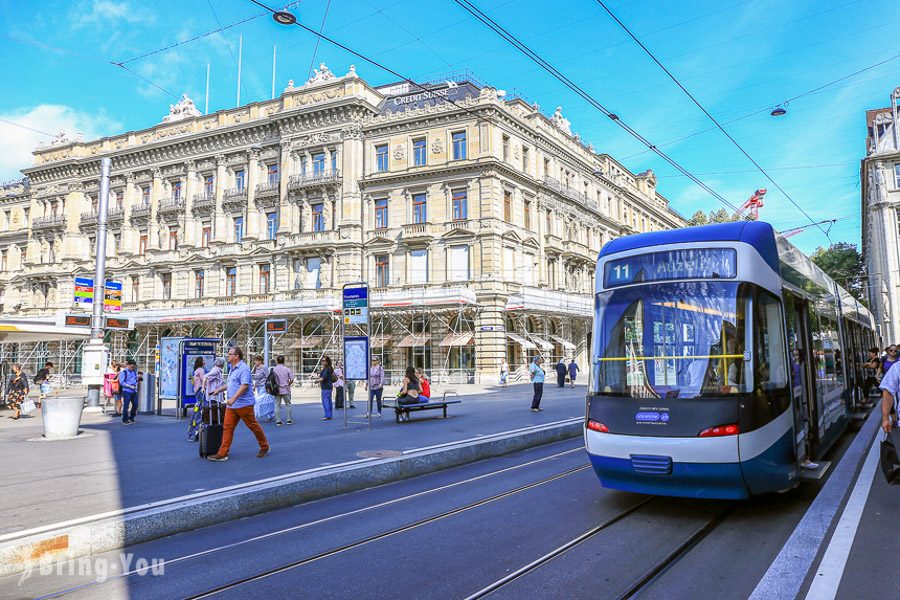 I mainly traveled around town using a blue-white bus. When you get on, press the door button to open the door. It goes the same way as you get off.
Plus, the Zurich Card also offers discounted or free admissions to the National Museum Zurich, Lindt Home of Chocolate, FIFA Museum, old town churches, and more.
Is Zurich Worth Visiting For A Day? Maximize Your Level Of Fun With This Sample Itinerary
Tackle Zurich's Shopping Boulevard of Bahnhofstrasse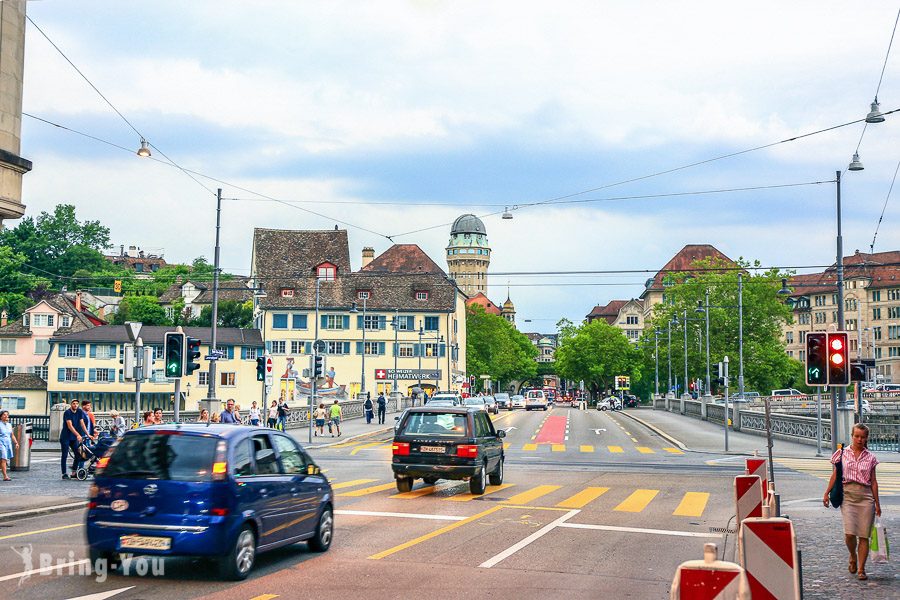 Well, I don't mean starting your day by dragging shopping bags all along and maxing your credit card! Bahnhofstrasse is more than just a shopping hub even though it's dubbed as one of the most expensive streets in the world.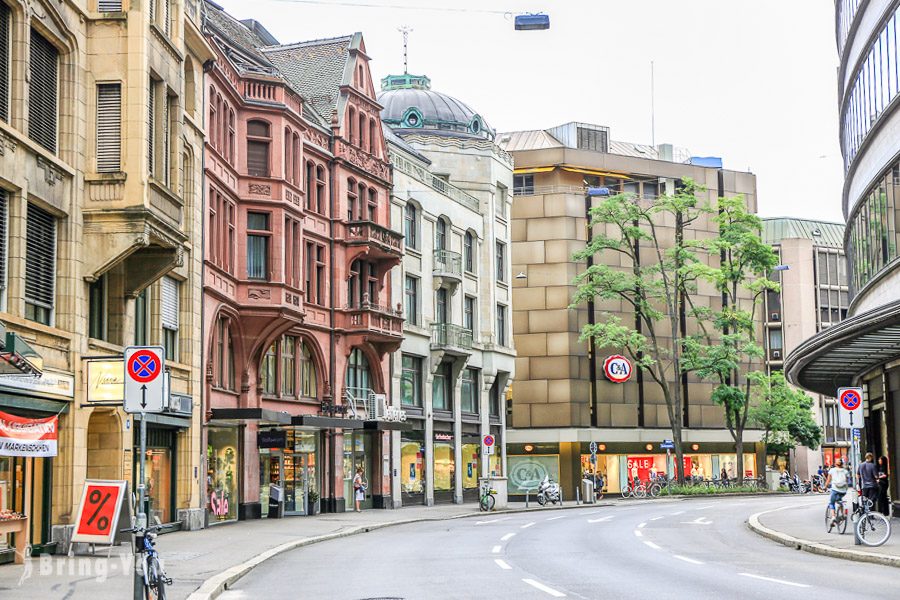 Combine window shopping and soaking in the air of the city. Start your way at Zurich Station and keep walking along the light rail as it opens out to designer brand shops, watch stores and the Swiss Banking Center.
Cruise Down the Beautiful Limmat River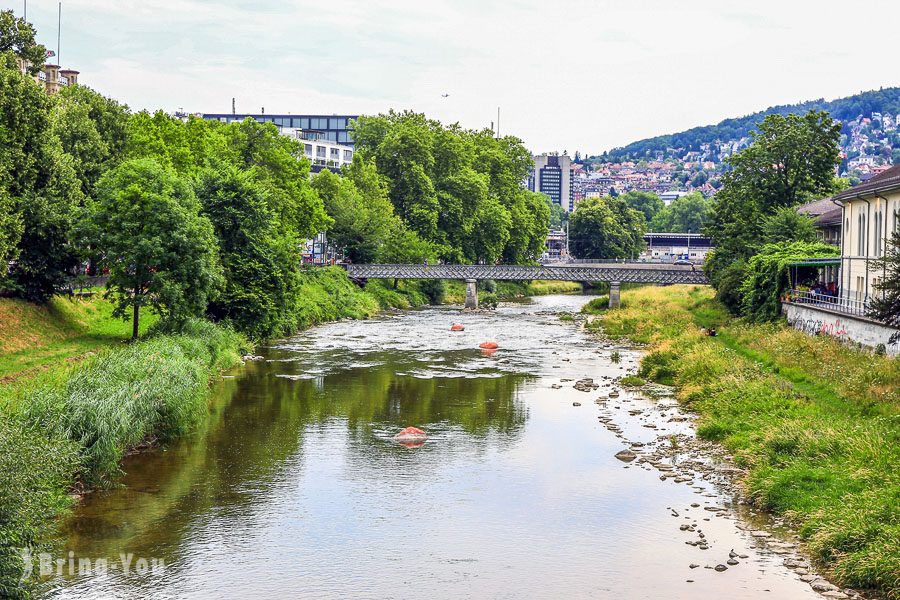 Limmat River is an extensive, dream-like river where you can take a leisure cruise and admire the city from a completely new angle. The cruise is called Limmatschifffahrt and is operated at a pretty affordable rate.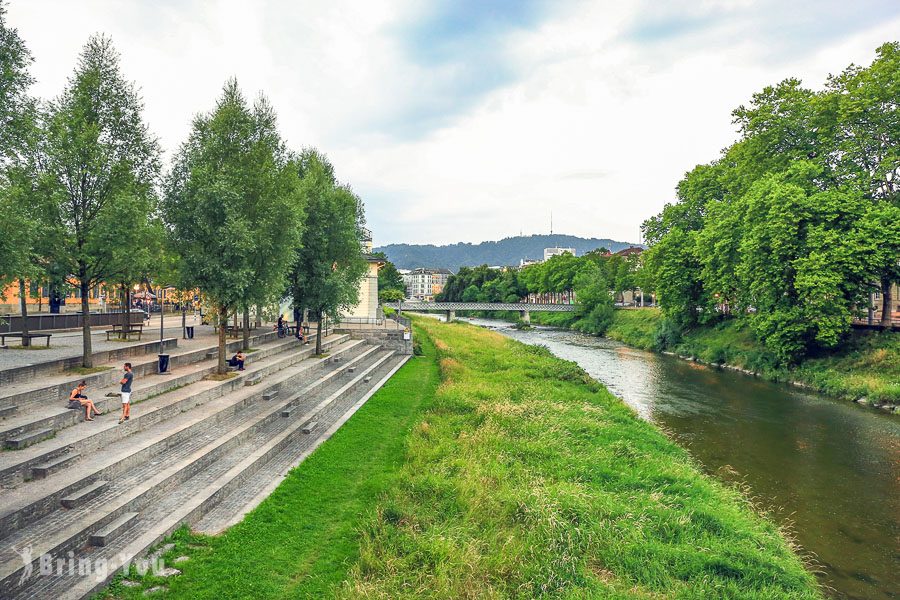 If your fitness level doesn't agree with such an extensive walk along this river, the cruise will come into play and reveal major landmarks such as Grossmunster or Fraumunster, as well as many old European buildings along the river.
Find a Fabulous Lookout Platform in Lindenhof District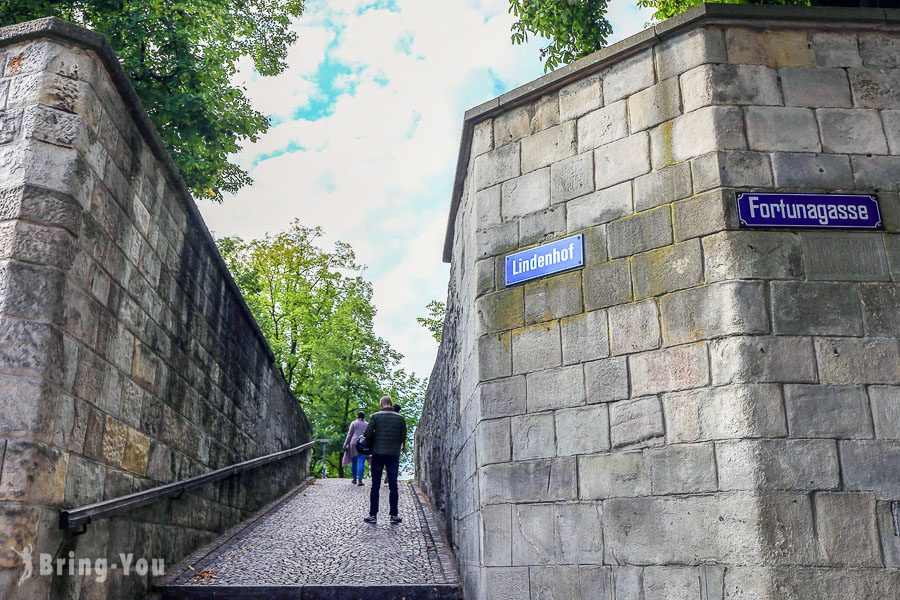 Emerging as a historical site run by the Roman, the Lindenhof District today is a bustling gathering hub for the locals. Lindenhof District is part of the Zurich Old Town featuring a hill and a public square with a fabulous view of the Limmat River.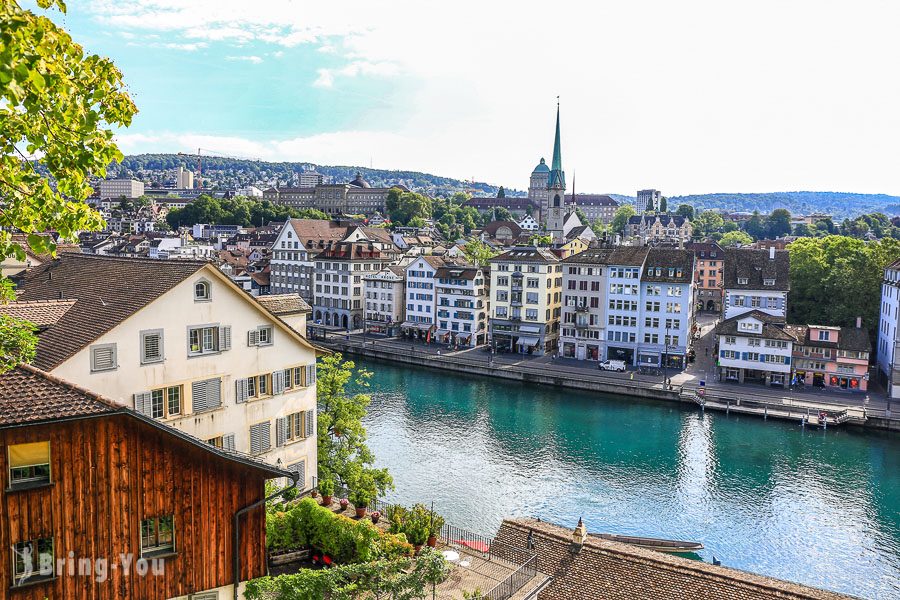 Walk around the park and wind down with some people watching or just relaxing. If you're seeking something more active to keep you occupied, get on a hike to the top of the hill for about 20 minutes. The scenic steep trail rewards you with lush scenery from the top as well as St. Peter's Church at a distance.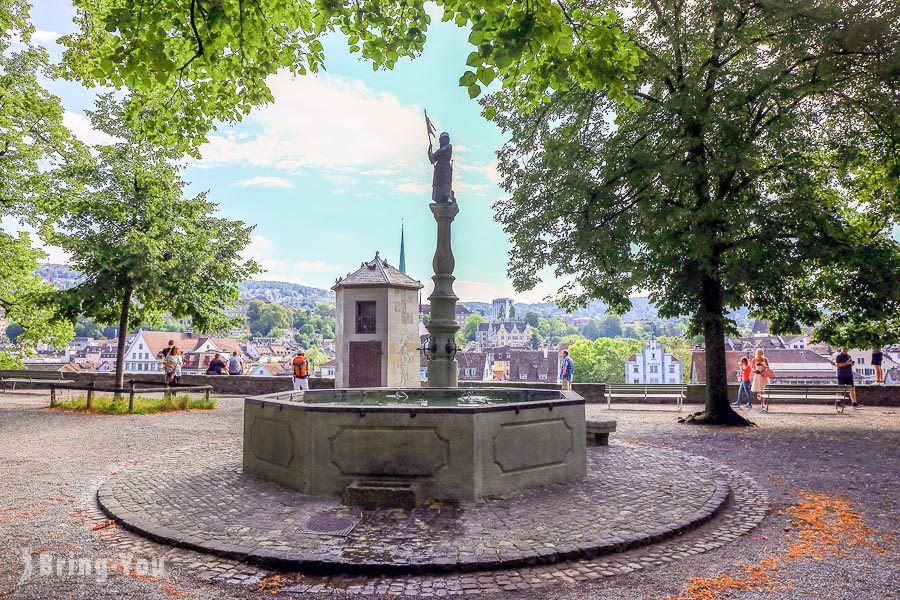 Walk the Medieval Lane of Augustinergasse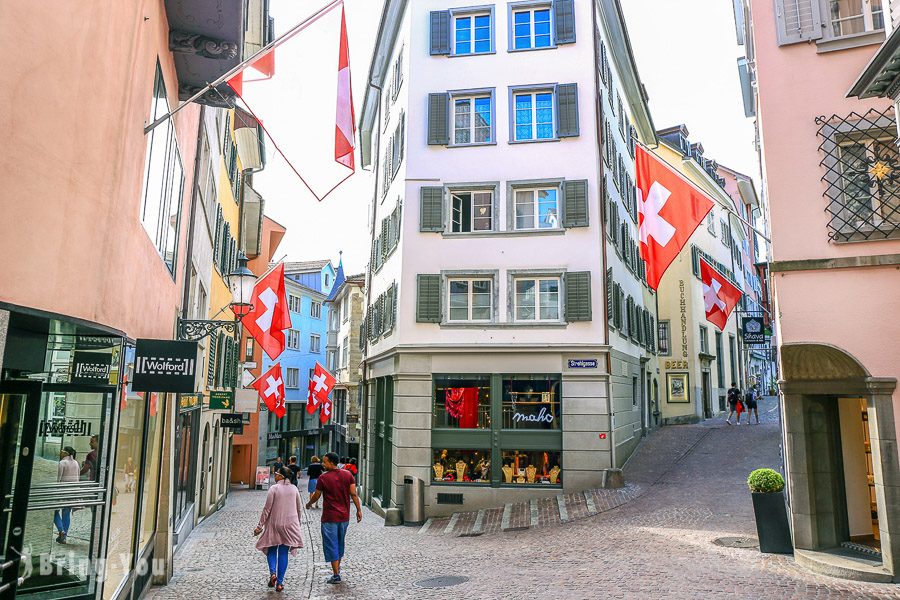 Narrow and vibrant with lots of history and photo-ops, Augustinergasse is a medieval pedestrian street connecting Bahnhofstrasse and the Gothic Augustiner Church. The claim to fame of this scenic walkway comes from the bay windows hanging up above the well-preserved lofts. Each of the buildings is soaked in a different hue, promoting a colorful, dream-like atmosphere to look back at Zurich's history.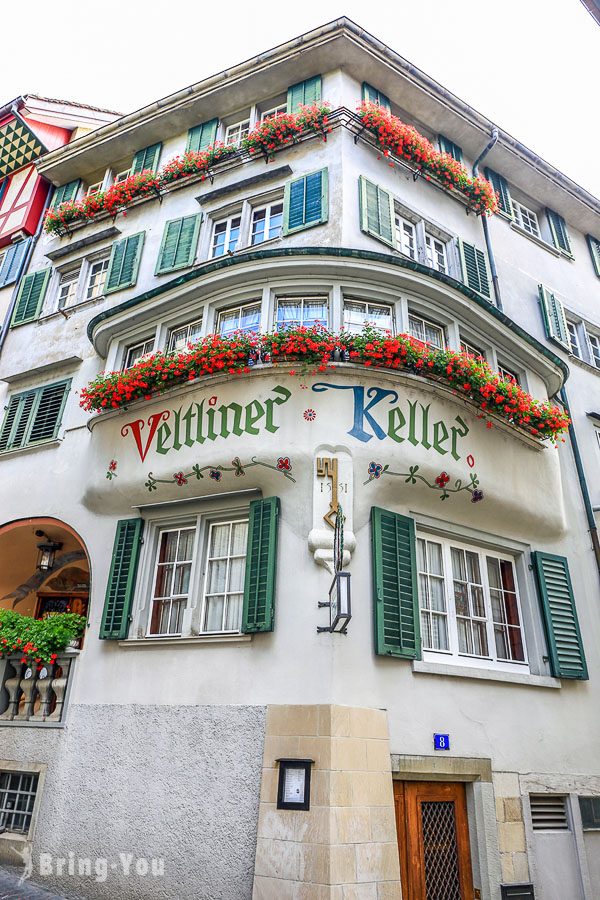 Visit St. Peter's Church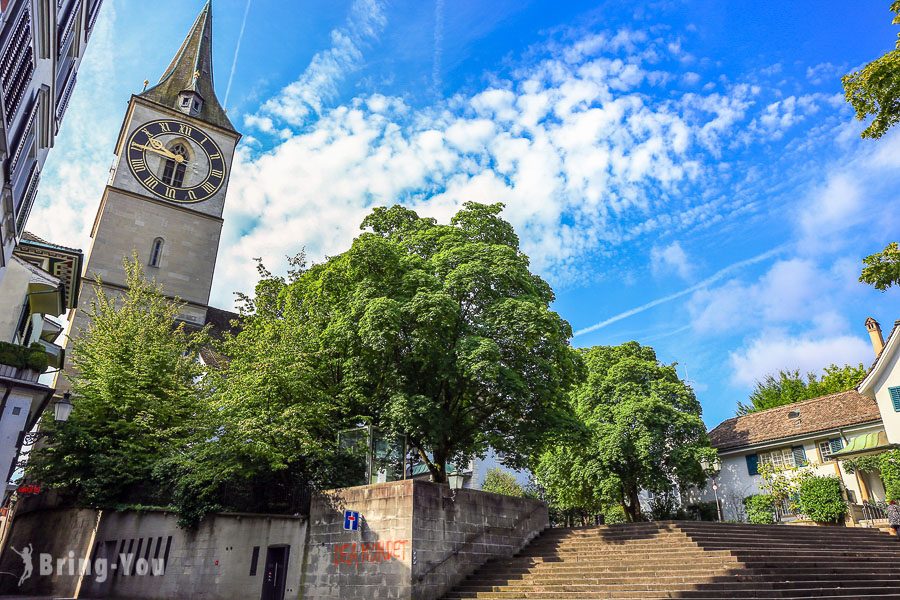 Going by the name St. Peterhofstatt in the local language, St. Peter's Church is one of the must-see as well as the oldest parish church in Zurich dating back to the 10th century. 100 years ago, the church was used as a fire watch post, housing Europe's biggest clock with a diameter of 8.7 meters! With such a whopping height, people from all parts of town can check for the time of the day even without using their own watch.
Listen to the Soothing Organ Rhythm at Fraumünster Church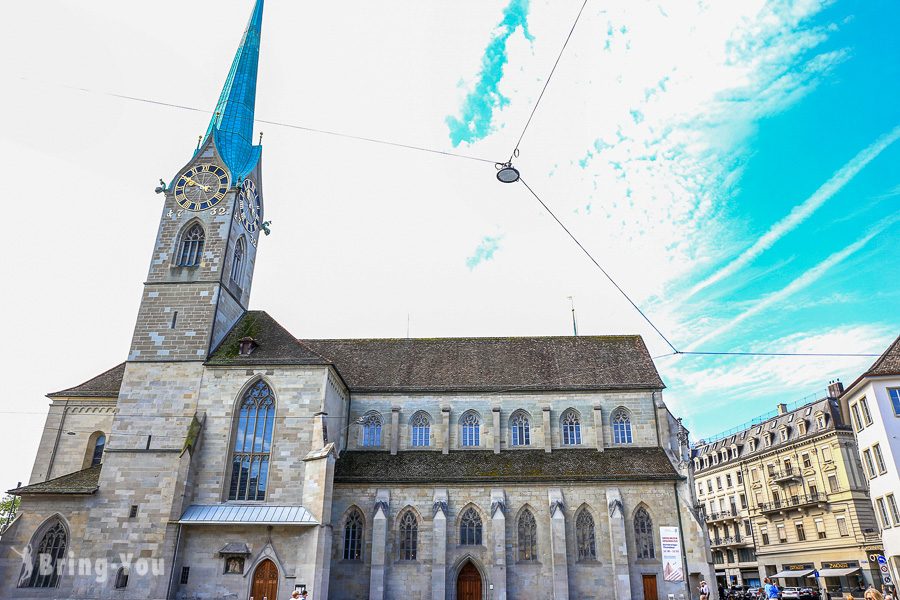 North of St. Peter's Church, Fraumünster Church is another historical landmark originating in the 9th century. The church was built on the skeleton of a former women's abbey, delivering an amusing beauty blended into the serene ambiance. Just like any other significant cathedrals in the world, stained-glass windows here are a big hook but the organ playing soul soothing song was the main thrill for me.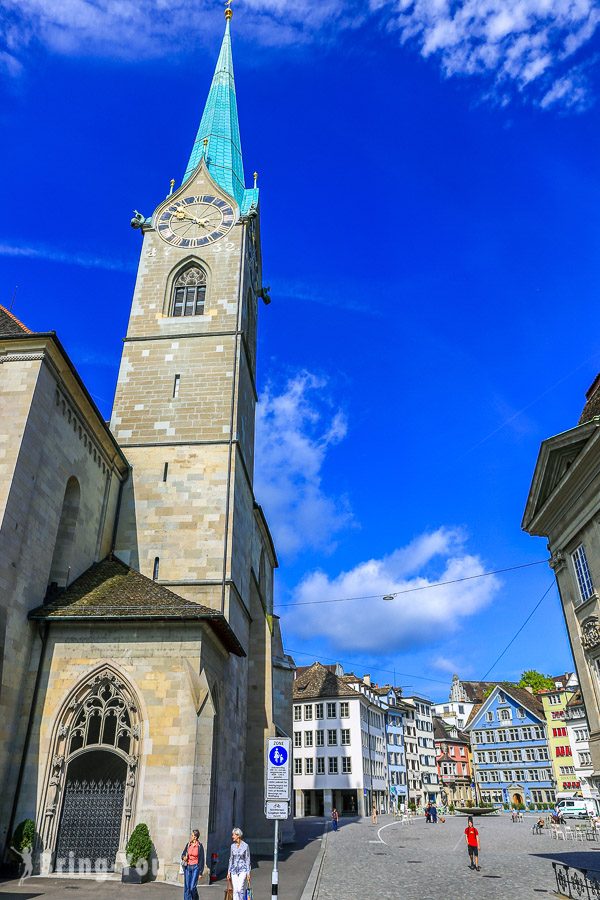 Hear the Spooky Stories at Grossmünster Church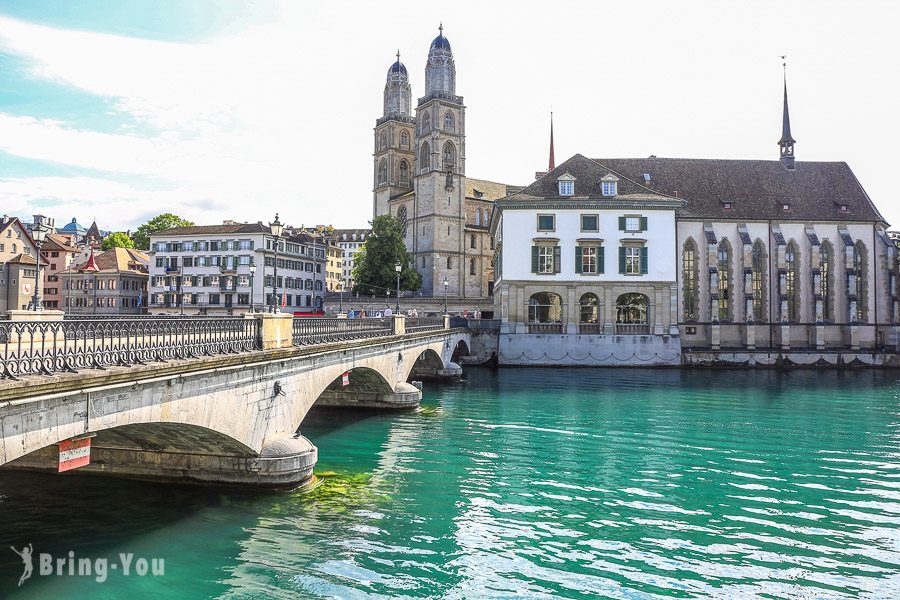 I know there's been a lot of church talking in my article already, but please don't skip Grossmünster! This Romanesque Protestant church is another highlight of my trip that opens a door to the 12th century.
The church itself is tied to some spooky myths. One of the spine-tingling stories is about the two patron saints being beheaded here. But that's not all! They dragged their heads uphill past 40 steps until they finally lost their lives.
Despite the gruesome story, the architecture of the church also holes some significant value, especially the twin towers with a hidden climb to the top of the church with a view.
Roam around Lake Zurich
To cap off my trip of the day, Lake Zurich appeared as a breezy destination to engage in a romantic evening stroll. It's more like a little sandy shore in the heart of the city. When the sun is high, you can go for a morning jog watching some birds feeding on the sand. The water is clear and beautiful with locals going out for a picnic and swimming.
Where to Eat Lunch in Zurich? My 2 Favorite Places for a Hearty Meal
Zeughauskeller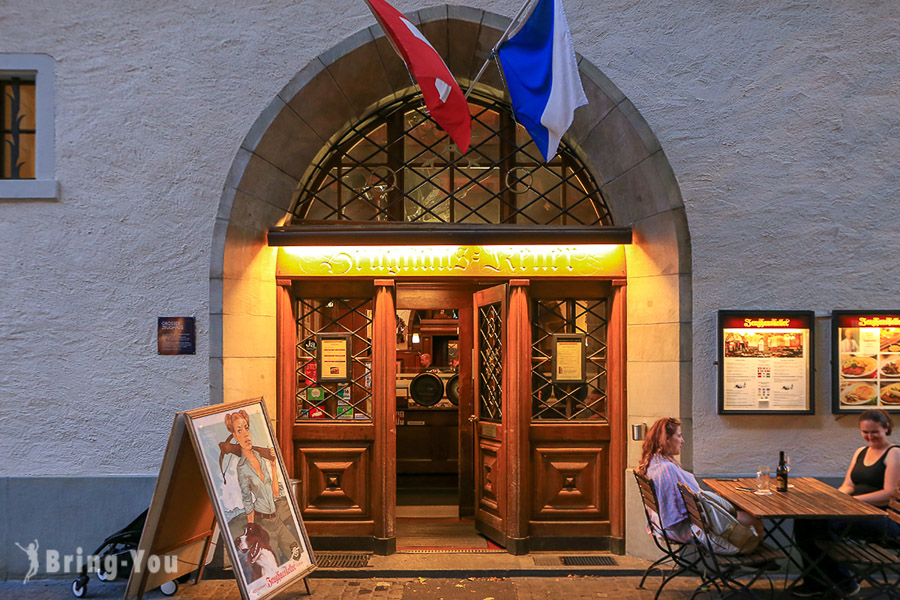 Crowded, noisy, and fun! Zeughauskeller is one of the most visited restaurants in Zurich with a bustling, fantastic experience all around! Zeughauskeller is an old restaurant that once served as an old armory with dramatic architecture and a cozy atmosphere enveloping the dining hall. Reservations are highly recommended! I went for some sliced veal in gravy served with rosti and Bratwurst (veal sausage) with onion gravy and they were absolutely delicious.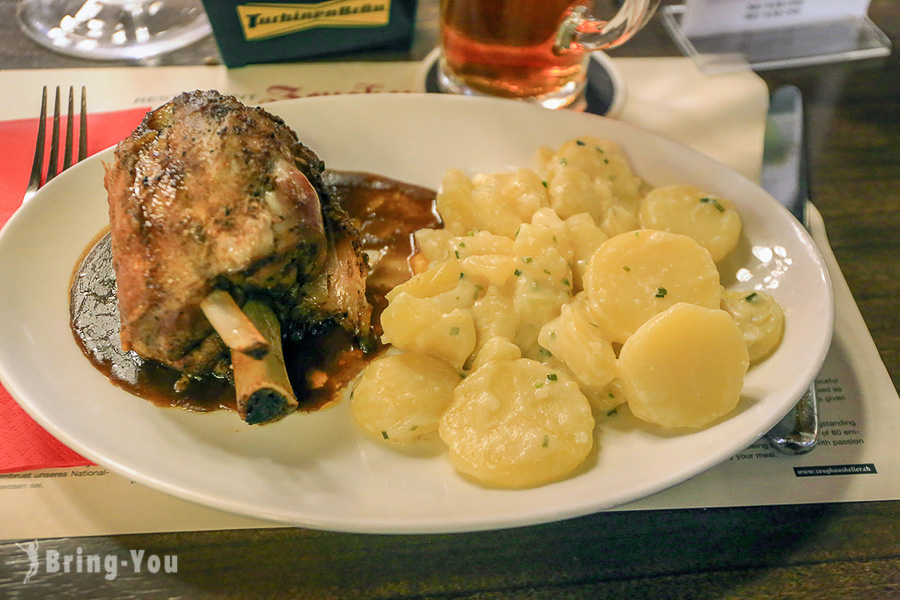 Further Read: Zeughauskeller: A Culinary Delight in Zurich or Overrated Tourist Trap? Find Out Now!
Raclette-Stube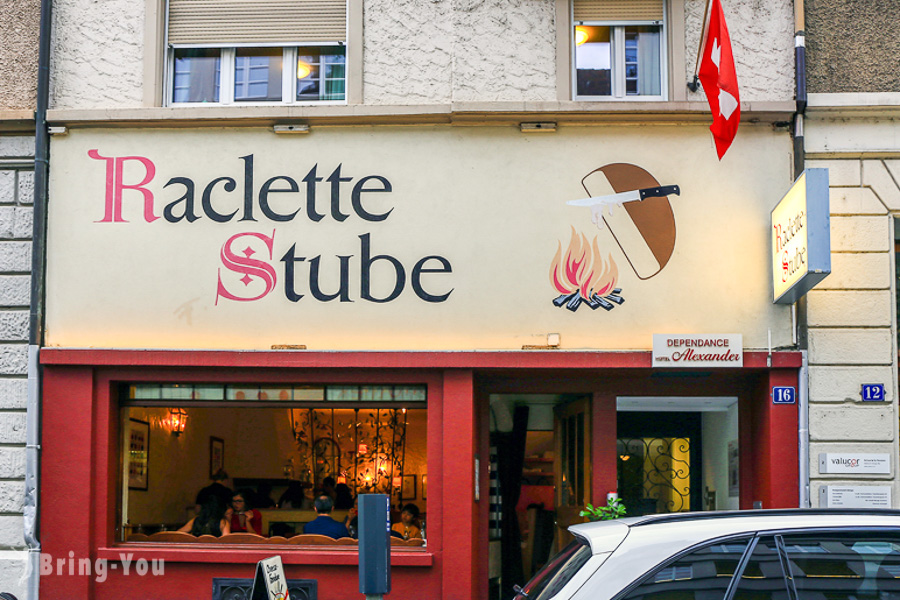 Wondering where to get cheese fondue in Zurich? Book a table with Raclette-Stube and your day is complete! If this is the first time you try cheese fondue, go for the 1/2 gruyere option with wine served alongside bread and potatoes!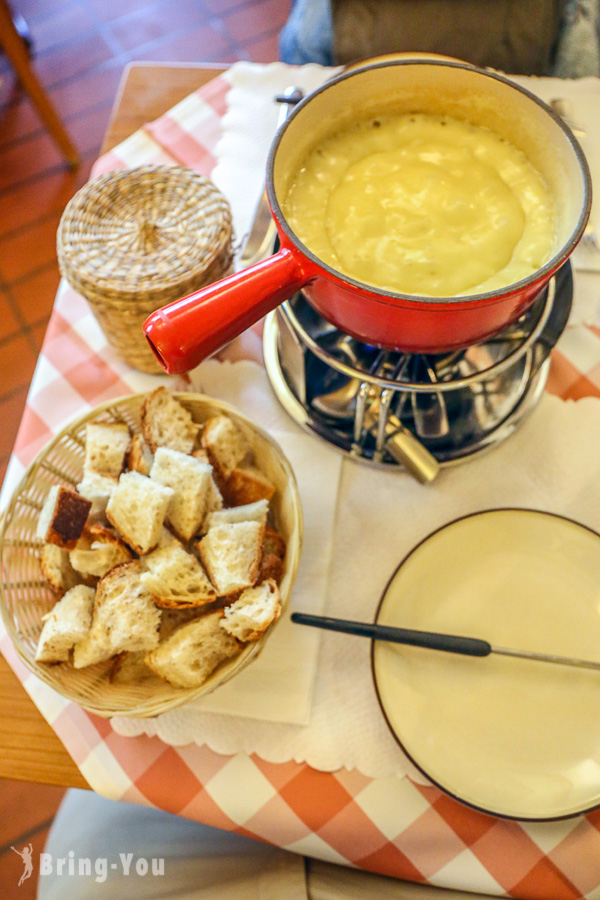 Where Should You Stay in Zurich? Hotel City Zürich Design & Lifestyle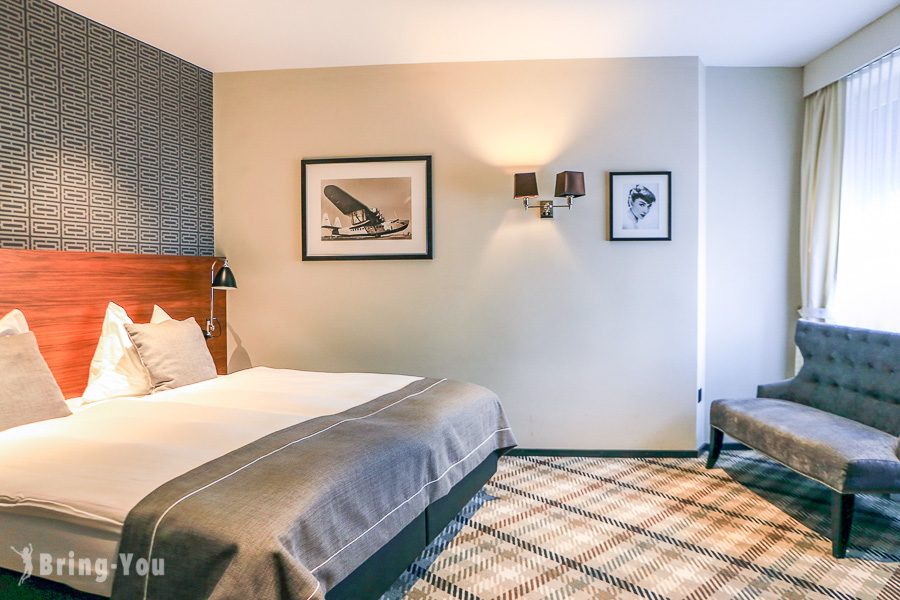 Hotel City Zürich Design & Lifestyle is the most stellar 3-star hotel in central Zurich to make your base for a day or two. The contemporary design is so inspiring to look at. It's clean and very close to the Zurich Station as well. Plus, its on-site restaurant dishes up some stellar meals with excellent choices of wines. If you're looking for a family-friendly hotel with an affordable price, Hotel City Zürich Design & Lifestyle is the way to go.
Further Read: Hotel City Zurich: A Design & Lifestyle Haven in the Heart of Switzerland's Cultural Capital!
Book a room in Hotel City Zurich Design & Lifestyle
What Do You Need To Know Before Visiting Zurich?
The bathroom is not free. As long as you set out from the airport, get some coins ready for the public bathrooms! The price fluctuates around USD 2 for a sit-down toilet.
Tap water around the public water fountains in town squares is safe to drink.
Since Sunday is family time, be prepared to see almost everything is closed except for shops and restaurants in train stations and airports.
Explore Beyond Zurich: Top Day Trips from the City
Looking to escape the city for a day? These must-see attractions are perfect for a day trip from Zurich:
Everything You Need to Know about Switzerland
Explore more of our adventures around Switzerland:
Simplify Your Switzerland Trip