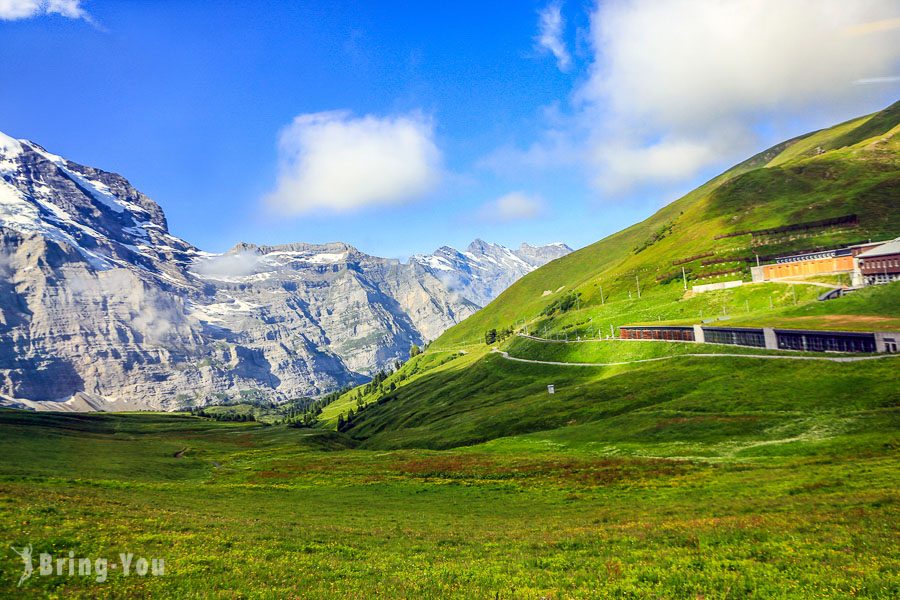 Do you have more than one day to hang out in the Jungfrau region?
Are you looking for the best way to save money without limiting your enjoyment, and the coolest places around the region to take advantage of a three-day Jungfrau Travel Pass?
We've got you covered!
The answer to your cost-effective trip to the Jungfrau region is to obtain the Jungfrau Travel Pass. You may have heard a lot about other related passes such as Swiss Travel Pass, Eurail Pass, and Half-fare card. But none of these can outrival the Jungfrau Travel Pass in terms of unlimited traveling and money-saving, but you can use them as a bonus to obtain the Jungfrau Travel Pass at a better rate.
Without further ado, we will tell you all you need to know before purchasing the Jungfrau Travel Pass. This handy guide answers all of your questions in the most digestible way, before walking you through a sample itinerary if you obtain a three-day Jungfrau Travel Pass.
What Is the Jungfrau Travel Pass? What Does a Jungfrau Travel Pass Cover in the Jungfrau Region?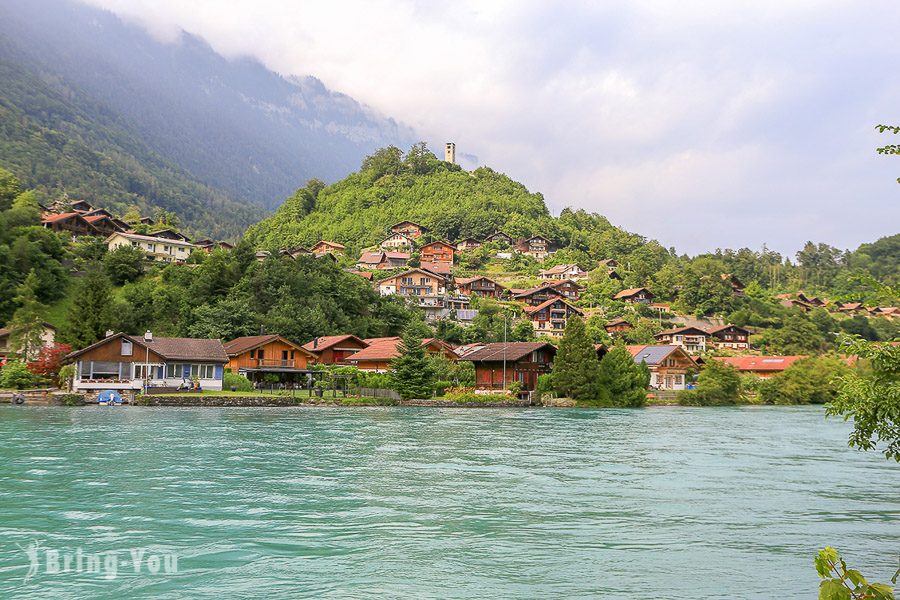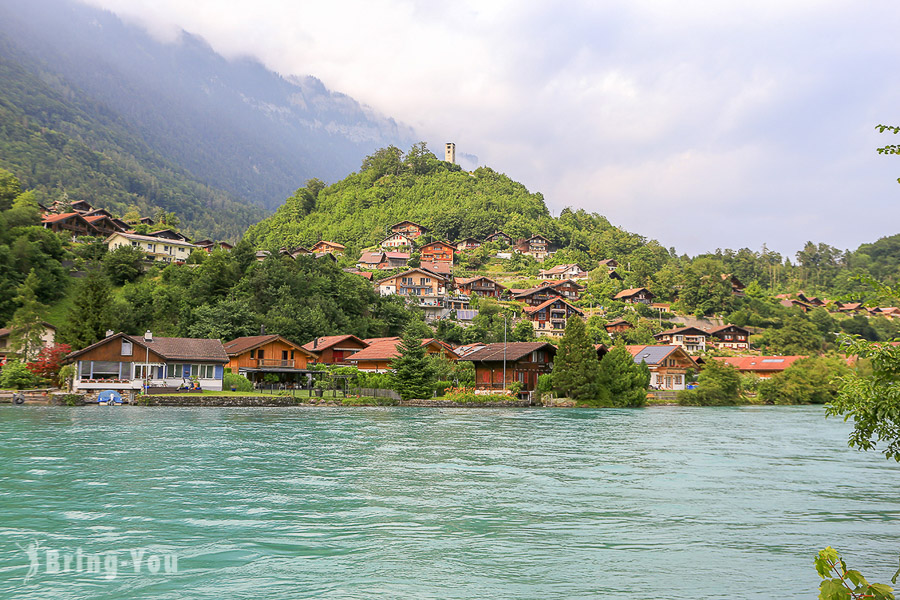 This pass includes unlimited free traveling from three to eight consecutive days in the Jungfrau region (Interlaken, Mürren, Jungfraujoch, and Grindelwald) by train, cable car, funicular, bus, and boat.
Here are some top attractions covered by the pass within the Jungfrau region:
Cruise trips around Lake Thun and Lake Brienz
Cable car from Grindelwald to First
Train to Grindelwald
Funicular from Interlaken to Harder Kulm
Train to Interlaken Ost
Train to Eigergletscher
Cable car from Grindelwald Terminal to Eigergletscher
Buses in the town of Interlaken are not included.
Applied for 2nd class traveling only.
**Note:
For the Jungfraujoch excursion, the train ticket on the last leg from Eigergletscher to Jungfraujoch is optional. If you want to include it in your journey, you can only choose one round trip between Eigergletscher and Jungfraujoch. Tickets for this section are not unlimited.
The Jungfrau Travel Pass is not valid in winter.
Do You Need a Jungfrau Travel Pass? Is the Jungfrau Travel Pass Worth It?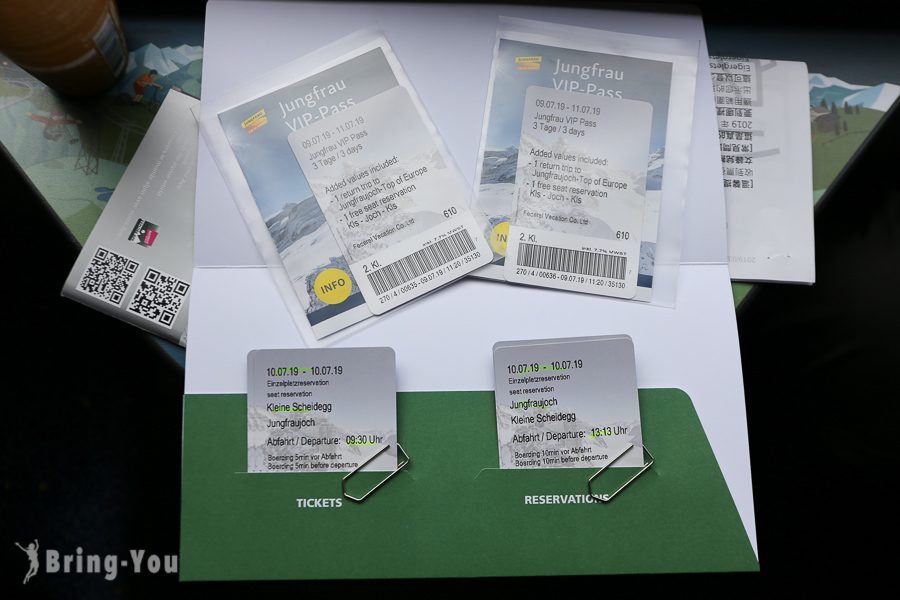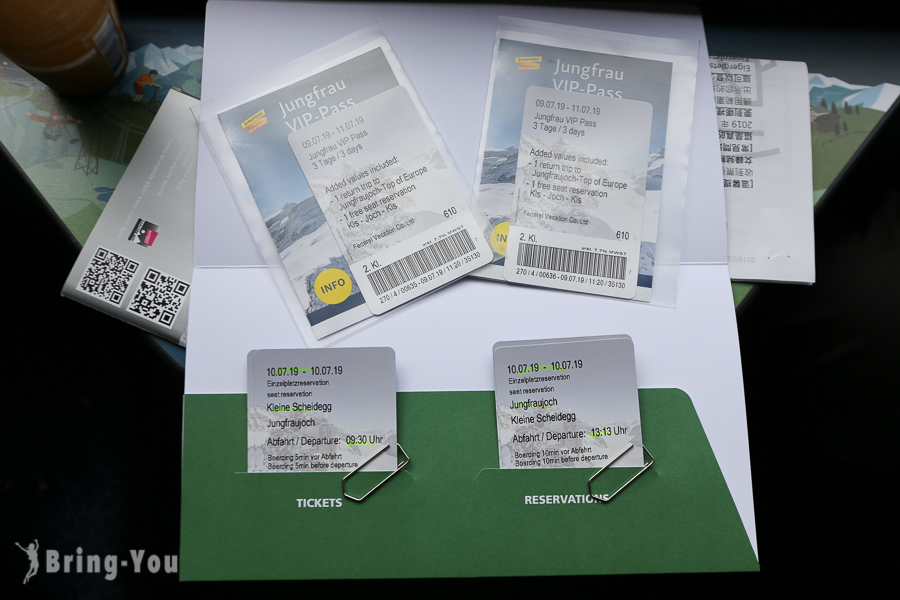 The Jungfrau Travel Pass is the best option to save you tons of money if your trip covers multiple destinations around the Jungfrau region with lots of traveling involved. If you initially plan to buy separate tickets on the go, you'll cry to sleep when the day ends because the total sum is still more expensive.
Compared to other passes such as the Swiss Travel Pass, Eurail Pass, and Half-fare card, the Jungfrau Travel Pass beats them all. Those travel passes don't offer the best deals after all, and they don't cover all train rides and buses as the Jungfrau Travel Pass offers.
Final Words: The Jungfrau Travel Pass allows unlimited free trips. You purchase the pass at once and don't need to buy separate tickets for later use anymore. If you plan to travel the Jungfrau region for more than three days, get it now!
How Much Is the Jungfrau Travel Pass? Pricing and Discount Must-Knows
This Jungfrau Travel Pass reference pricing was published on the official website as of 24th Oct 2021. Prices (in CHF per person):
| | | | |
| --- | --- | --- | --- |
| Days | Adults(Before Discount) | Adults(After Discounts) | Children 6 – 15 |
| 3 | 190 | 145 | 30 |
| 4 | 215 | 160 | 30 |
| 5 | 250 | 190 | 30 |
| 6 | 270 | 205 | 30 |
| 7 | 290 | 220 | 30 |
| 8 | 310 | 235 | 30 |
You can obtain the Jungfrau Travel Pass at a better deal with one of the online retailers. It may start as low as CHF 150.39 or higher. For the latest prices, consult our retailer below upon booking!
Jungfrau Travel Pass Discounts Must-Knows:
You're eligible for a 25% discount if you obtain a valid Swiss Travel Pass or Swiss Half Fare Card at the time of travel.
Jungfrau Travel Pass for children from 5 years old and below is free of charge.
There are no special fares for seniors as of November 2021.
BOOK YOUR TICKET AT BETTER RATE HERE
A Three-Day Itinerary around Jungfraujoch, Mt. First, and Lake Thun Cruising
Day One: Ride a Cogwheel Train or Cable Car to Jungfraujoch – Top of Europe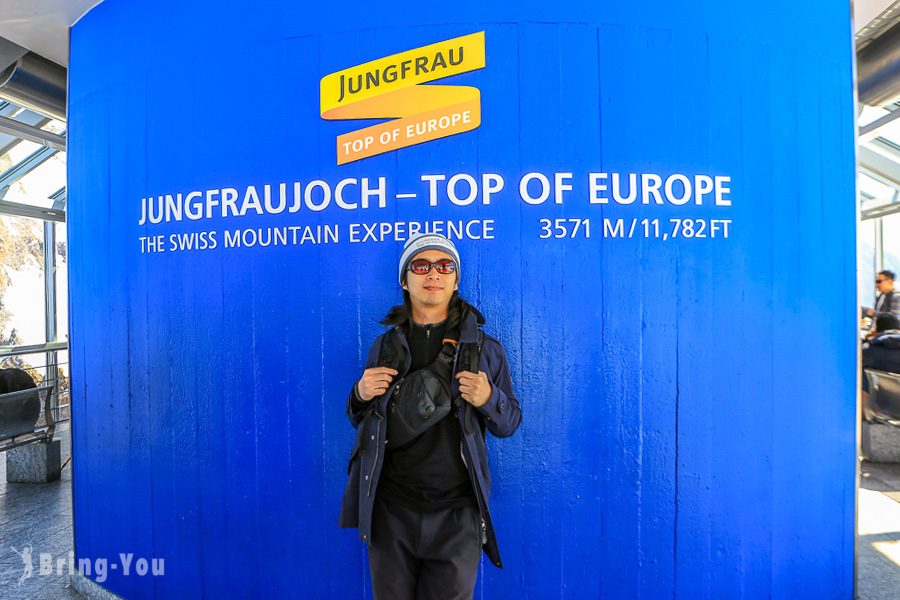 Jungfraujoch is one of the most popular summit destinations in the Alps. It's sandwiched between the two highest peaks of the Jungfrau region: Jungfrau and Mönch and sits at 3453 meters above sea level. Therefore, Jungfraujoch is also known as the highest point in Europe.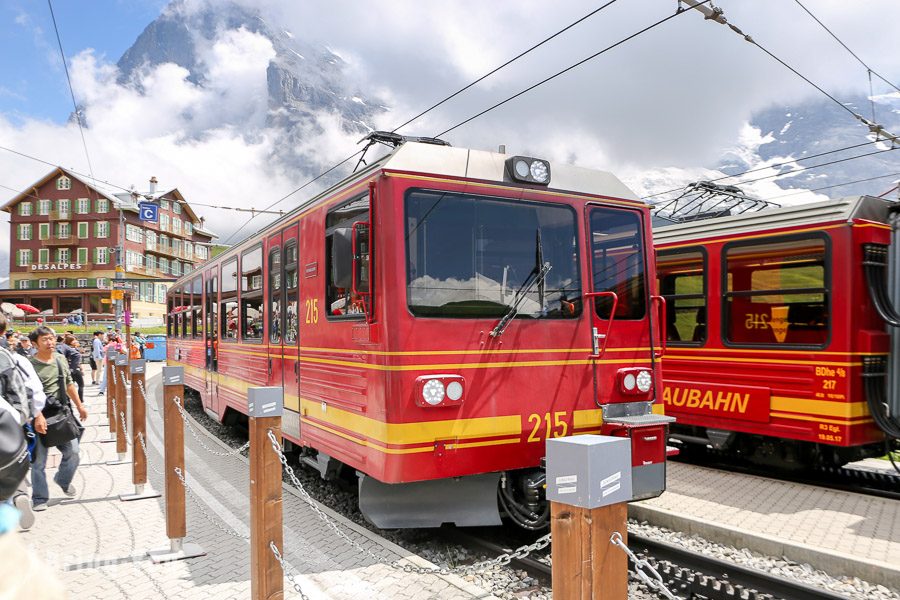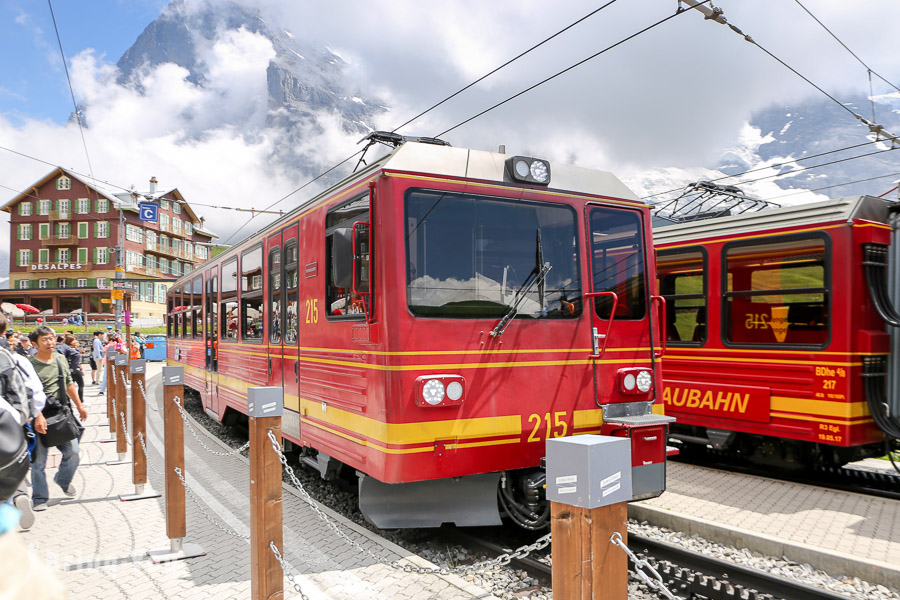 There are many things you can do around the summit, including the scenic cogwheel train ride and cable car ride which are scenic journeys on their own. You can start from Grindelwald to Jungfraujoch on the way up, then board a train back to Kleine Scheidegg and hike down to your desired destination such as Wengen like we did.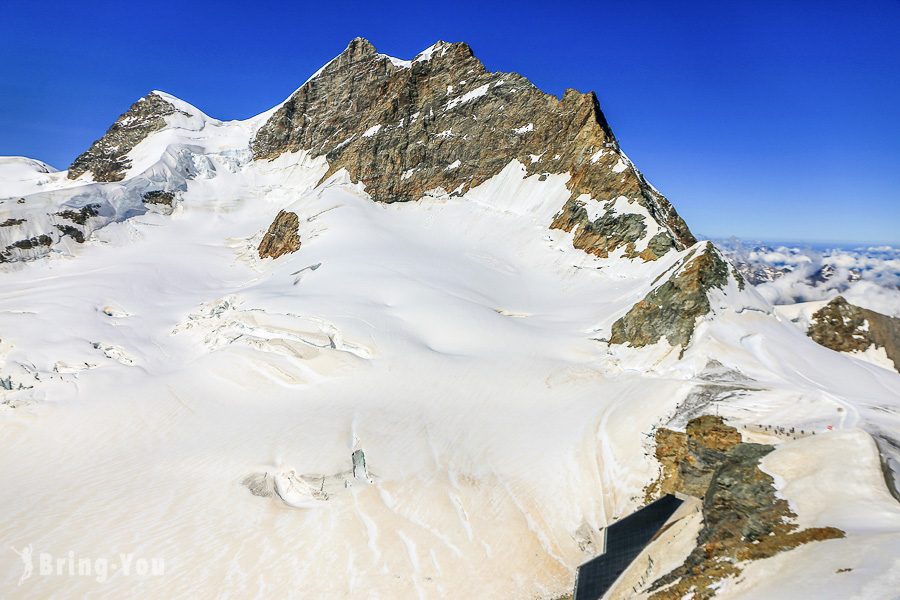 Visiting Jungfraujoch is a daunting task for many first-timers, especially those living outside of Switzerland and Europe. Make sure to consult our navigator's guide to Jungfraujoch to collect all the best tips, attractions, train routes, travel passes, and places to stay below!
Best Read: A Navigator's Guide to Jungfraujoch, Switzerland
Day Two: An Ultimate Day Trip around Mt. First
Mt. First is a minor summit on the slopes of the Schwarzhorn in the Bernese Oberland, which is better known as a cable car station and its whirlwind network of hiking trails.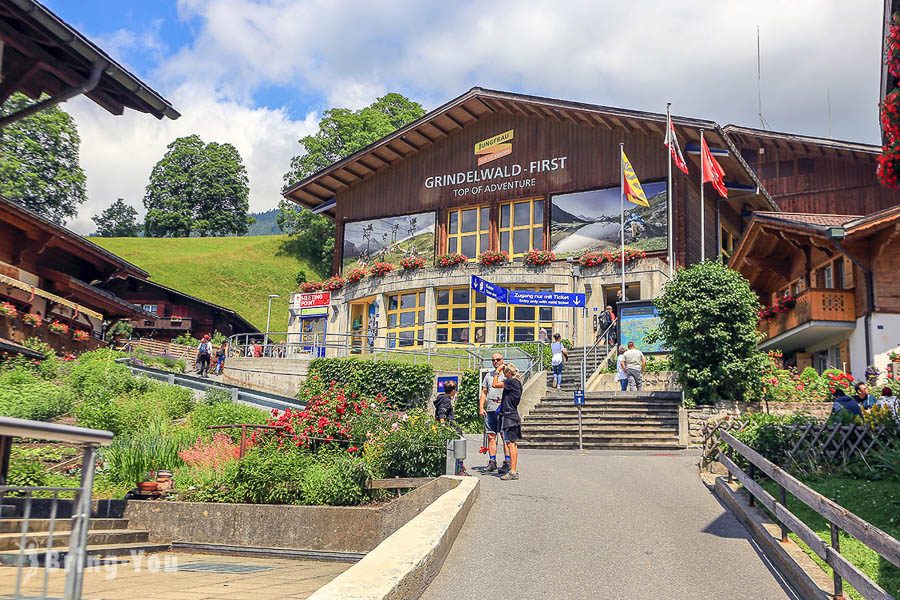 We hailed the cable car from Grindelwald via Bort and Station Schreckfeld. The ride takes 25 minutes one way. You can buy the lift tickets at the Grindelwald Station, or book them in advance online to avoid hassle and miscommunication.
Once you reach the First summit, there are plenty of things to do. Most of the outdoor activities let you soak up the view and the scenery to the fullest, and give you a chance to work out on a scenic hike.
Hike the Bachalpsee Lake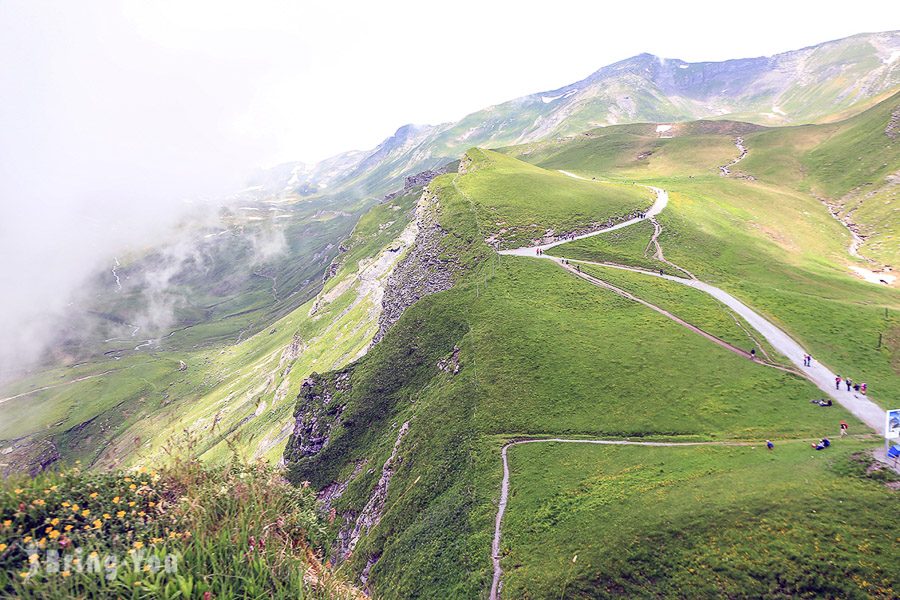 Bachalpsee is an alpine lake just three kilometers northwest of Mt. First. The moderate scenic trail is perfect for casual hikers with minimal challenging sections but chock full of spectacular mountain views.
An average time to complete the hike is about 45 minutes, fitting into a half-day trip. This hike is a point-to-point trail. We hiked up there after exiting the First cable car station gate to Bachalpsee and hiked back down to First to engage in other activities.
Alternatively, you can hike back to First and ride the gondola from there down to your desired destination and call it a day.
Conquer the First Cliff Walk and Enjoy the Mountain View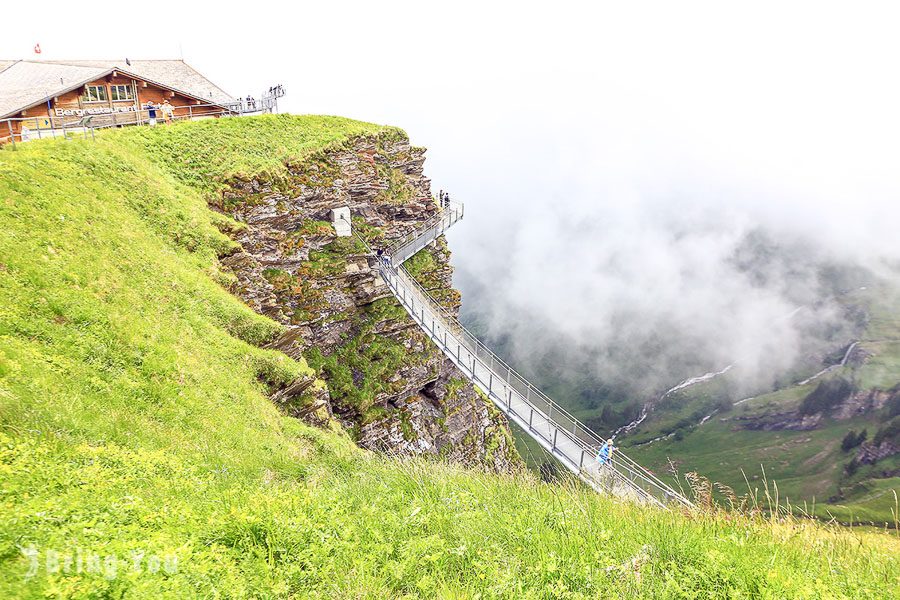 Soaring in the air on the First Cliff Walk is a once-in-a-lifetime experience. The sweeping wraparound view is to die for. The walkway leads up to a platform at Bergrestaurant, where you find a vantage point 45 meters off the void underneath.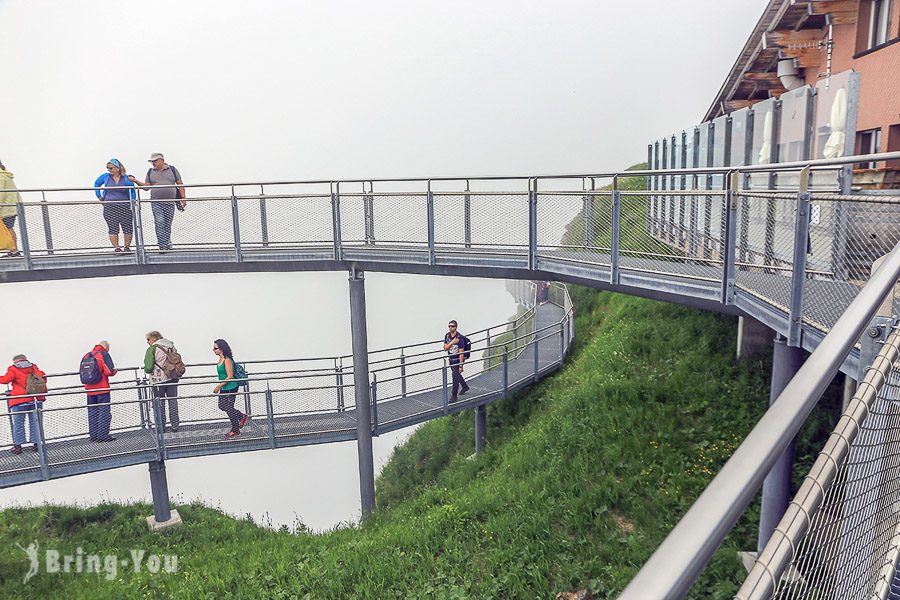 The First Cliff Walk clings on the side of the mountain where you soak in the unrivaled view over the Swiss mountain range on the other side of the walkway. It is open most of the year but you should double-check the opening times and dates beforehand. The best time to hit the walkway is when it's sunny with a clear sky that brings out the mountainscape beauty at its finest.
You want to wear sunglasses as the sun can be very intense in the summer, to the point that it reflects back up from the snow underneath!
Soar in the Air with First Flyer Zipline from First to Schreckfeld Station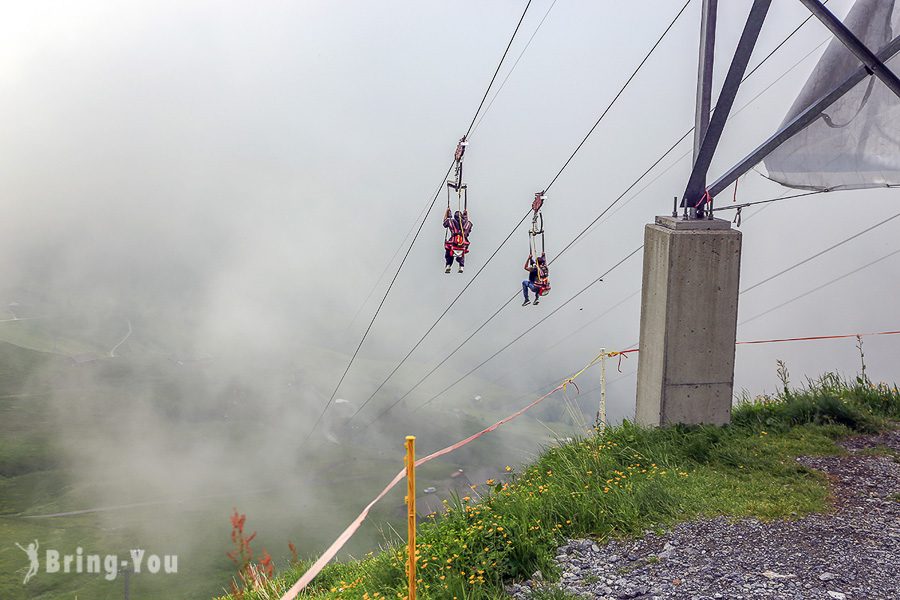 First Flyer is one of the most popular recreational activities around the summit. This thrilling experience makes you feel soaring in the air like a bird (except for the fact that you're not flying and you don't have wings) and gets consumed by the dramatic scenery of the Alps. You'll be flying down the mountain from First to Schreckfeld station. The zipline hangs up to 50 meters high and speeds of up to 84 kilometers per hour.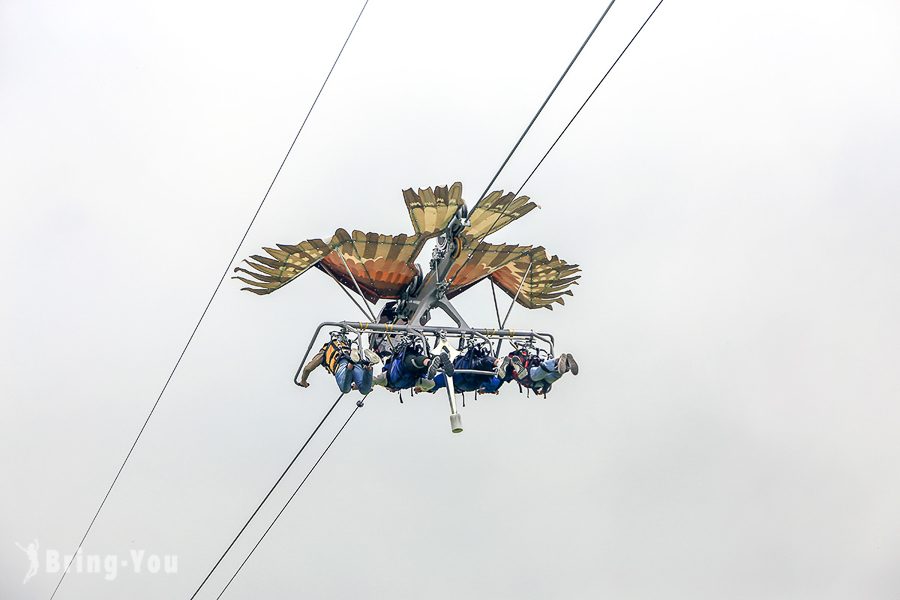 Ride a Three-Wheel Off-Road Cart from Schreckfeld Station to Bort Station
Carting is another rip-roaring activity to enjoy on Mt. First. The mountain cart ride is fast enough to poke your stomach and slow enough to enhance your safety. The rocky, flat, and pebbled path takes you all the way down from Schreckfeld station to Bort station. It's peeled off in the sun and wind, with the mountains and valleys exposed on one side where you can see the cable car system.
Before you embark on the cart ride, the greeters will instruct you on all the safety and operating guidelines. You'll wear a helmet and learn to snake your way down the windy path and take control of the speed in your own hand.
The brakes work well and are easy to control. Riding the cart from Schreckfeld to Bort is youth-friendly. If you come with seniors, consider sticking to the hike!
Drive a Trottibike Scooter from Bort down to Grindelwald
After ending our cart journey at Bort Station, we signed up for another kind of fun to enjoy the last leg of our journey to the fullest. At this section, you can drive a Trotti bike scooter, passing through pleasant pastures with awe-inspiring views.
Friendly reminder: the trottibike scooters are not for the faint-hearted and seniors.
At the Bort Station, talk to one of the operators to pick up your Trottibike. Instructions for safely driving tips will be provided before you hit the road. The ride is fairly enjoyable with a decent level of entertainment. The flip side is that it's a tad faster and more challenging compared to the cart ride, given the steep set of hills between Bort and Grindelwald.
Day Three: Cruising around Lake Thun, Easy Hiking, and Harder Kulm Observation Deck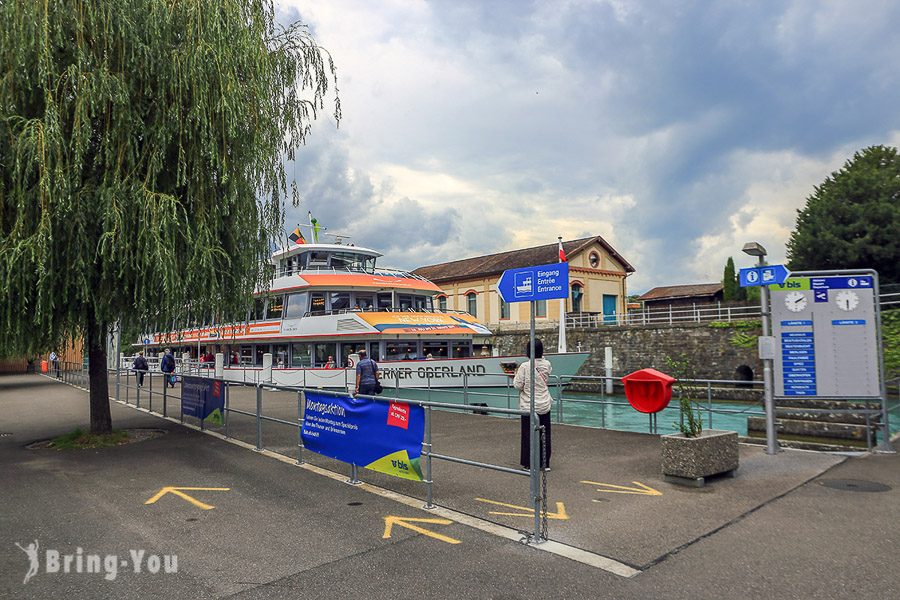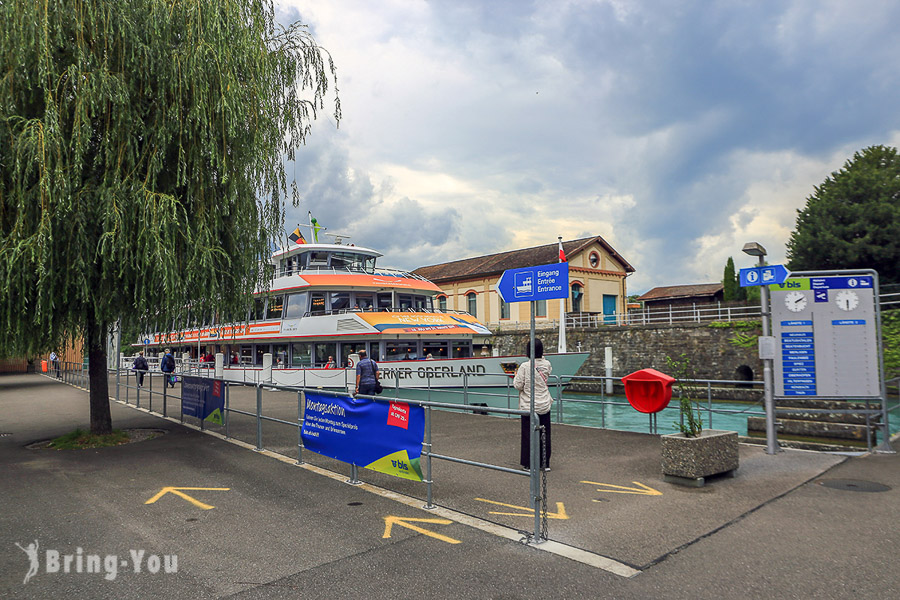 Since the second day was full of exhilarating activities, we decided to save the last day for something more pleasant, easy on the core with a slow pace. So we signed up for a cruise voyage around Lake Thun west of Interlaken.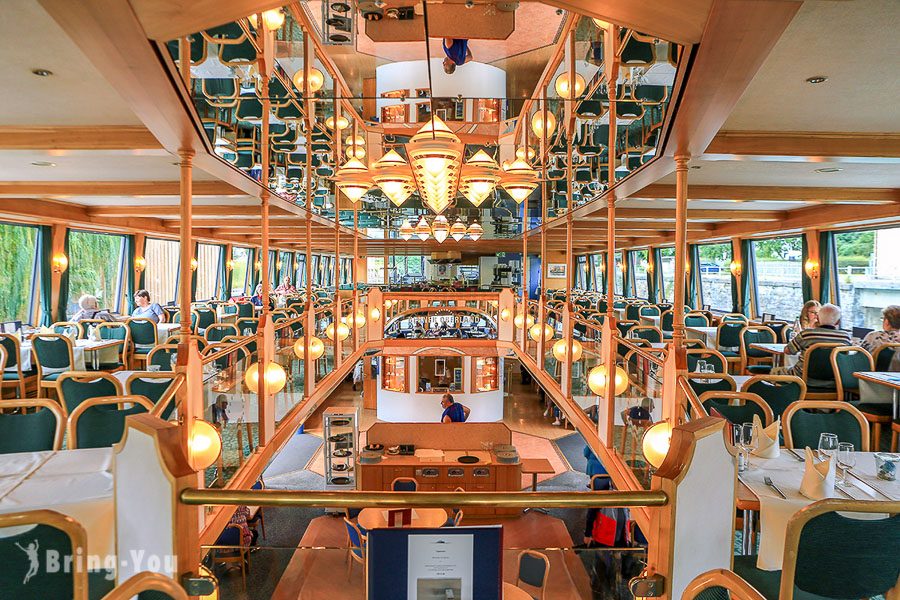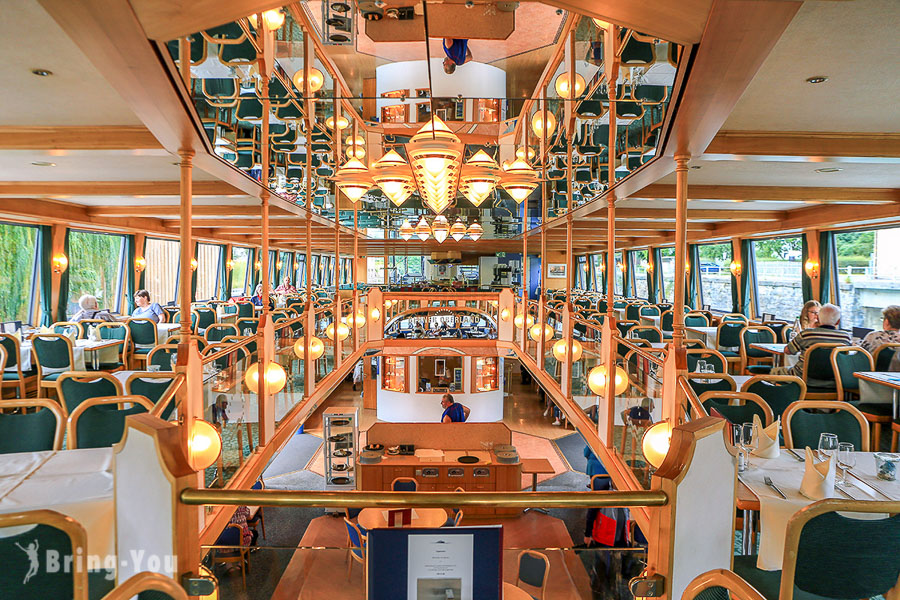 There are different boat trips you can choose from and they are equally fun with a stunning view of the surrounding green hills and the snow-capped Alps. The cruise has two decks divided into the first and second classes, with the first class located on the upper deck. They also offer food and drink at a bistro on board.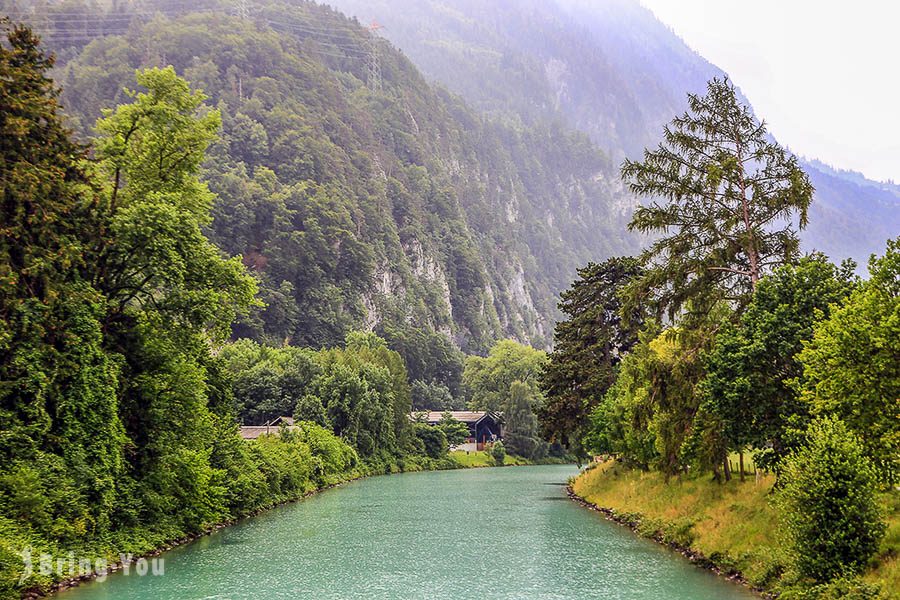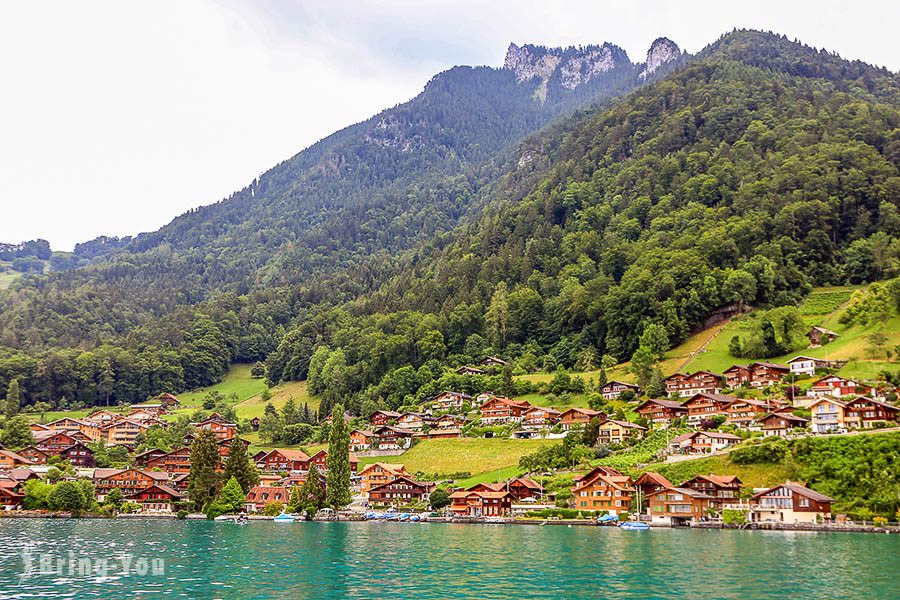 Lake Thun is hands down the most attractive natural attraction, but there are plenty of things to do around the town itself that surpass your imagination. This medieval old town brings out a deep relaxing feeling, but it sure has lots of entertaining activities to keep you occupied for hours.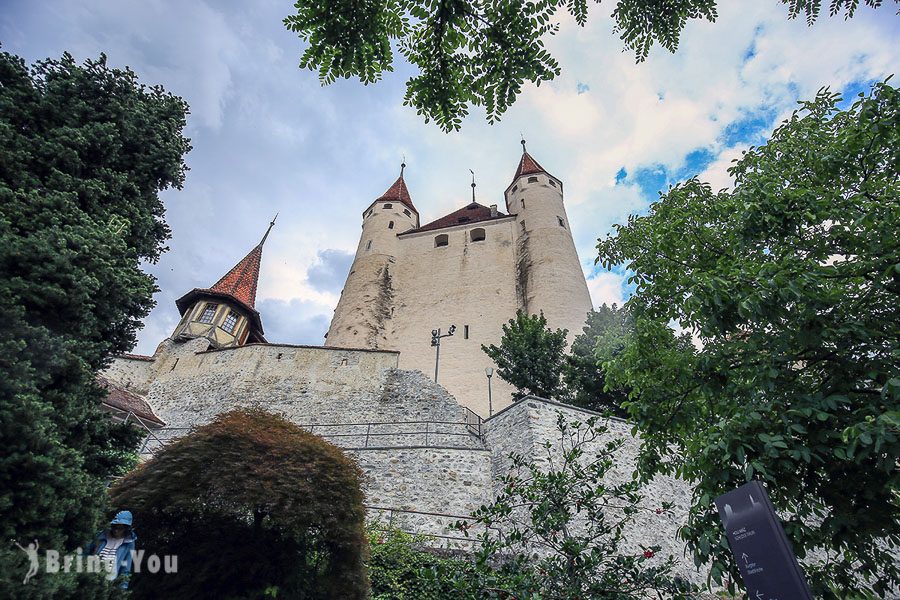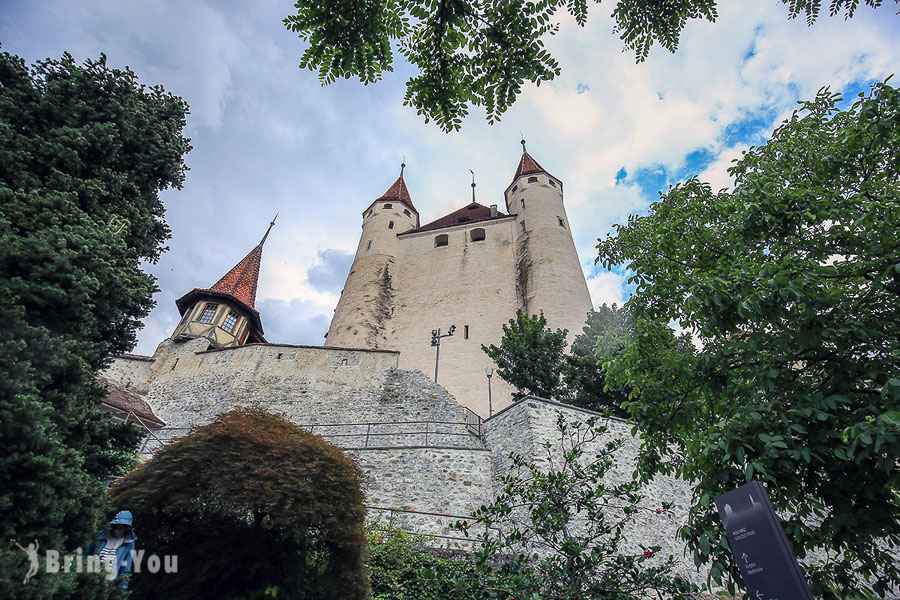 If you like shopping, there's a good-sized pedestrian-only shopping center by the bank of River Aare. Walk around and you'll find plenty of dimly-lit cafes to sit back, rejoice and watch the passing foot traffic. Thun also beholds numerous historical buildings dating back to the 16th century, especially the Thin Castle (Schloss Thun) nestled behind a narrow, walled alley, with its turreted towers easily spotted anywhere in town.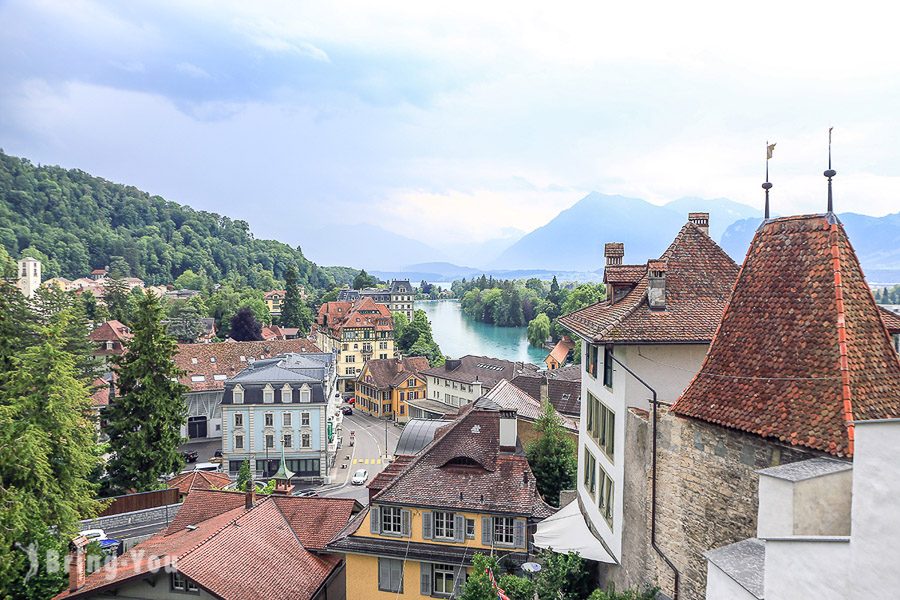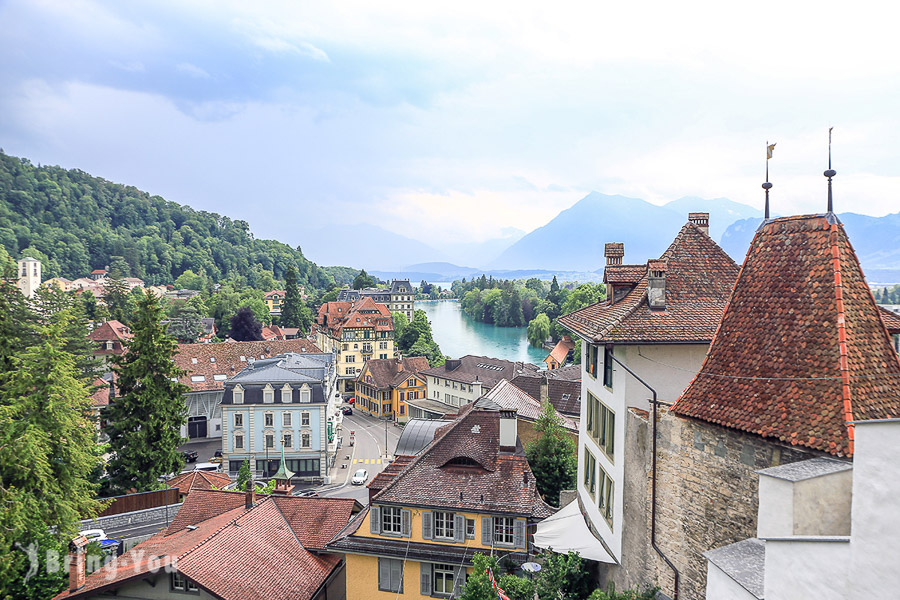 Mere steps away from Schloss Thun are the Town Church (Stadtkirche Thun), another impeccable tower brought to life in the 14th century. Once you complete the walk around the town, ride a train back to Interlaken on a 30-minute trip.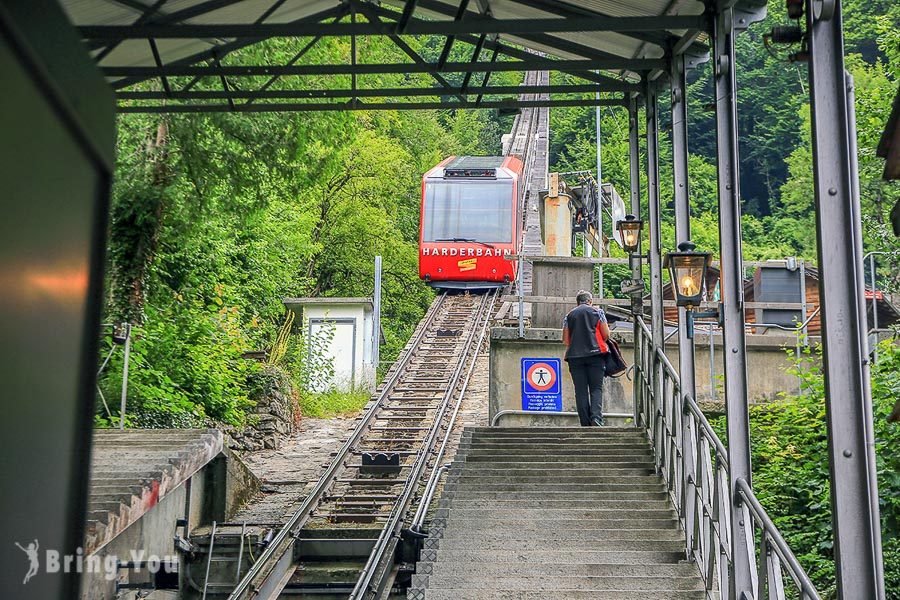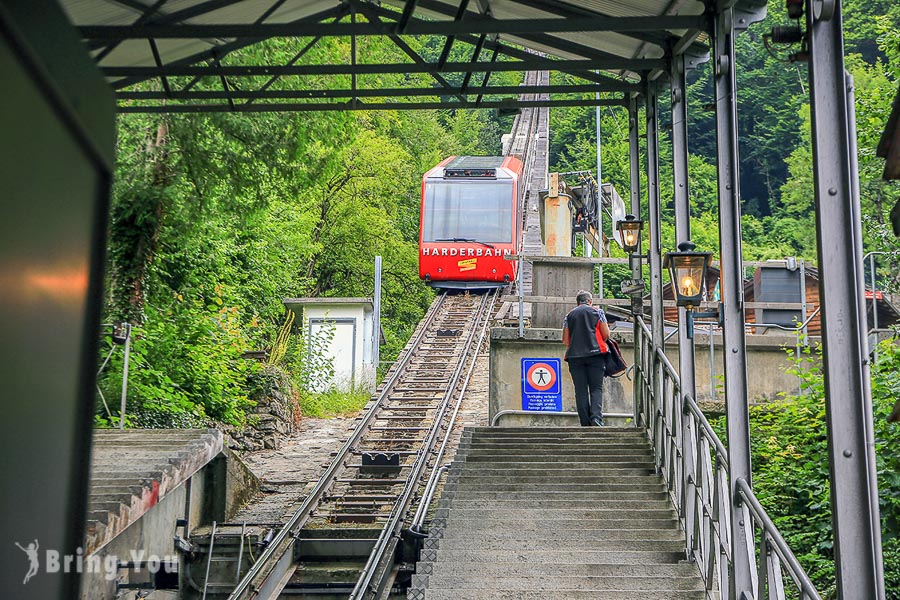 Then you can take a short drive to Harder Kulm Observation Deck to soak in the view of Interlaken and the surrounding mountain peaks that wrap around you. Or if you'd rather take it easy, take a stroll around Lake Thun and linger to Harder Kulm on a short, easy hike.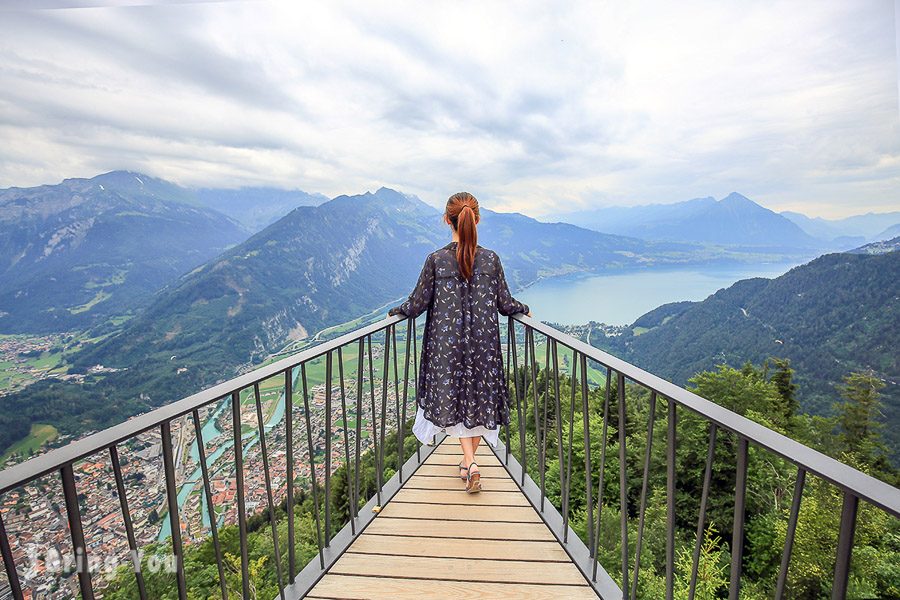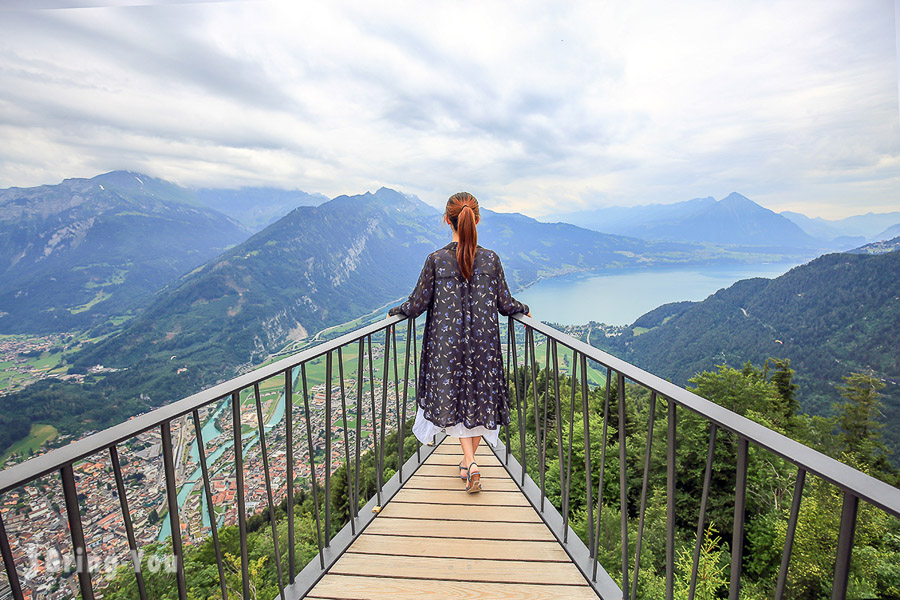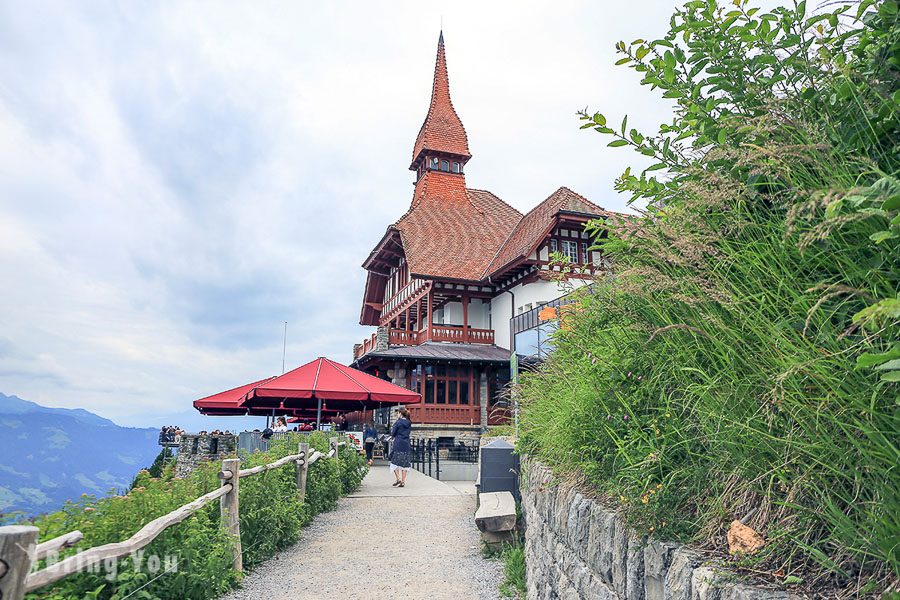 Final Thought
The Jungfrau Travel Pass offers top value if you plan to explore the Jungfrau region for more than three days. It makes your life a lot easier with just one single pass and saves you tons of money at the end of the day. Don't forget to consult our guide one more time, as well as the navigator's guide to Jungfraujoch to avoid any upcoming confusion before setting out!