A Quick Rundown to This Hexagon Country
Toast a glass of Champagne on New Year's Eve and think about France as your upcoming trip! Jokes aside, France has brought to the world so many creations and a rich layer of history that have shaped the world we see today! Fois Gras, Bordeaux, the Eiffel Tower, fashion, and a system of romantic language are the first things that pop into our minds when someone mentions this dream-like country.
Shaped like a hexagon as France is commonly known, France's topography is divided into a multitude of climates and terrains. There are so many regions to spice up your vacation with the gastronomic delights, a huge dose of culture, infinite vineyards, and impressive architecture.
Depending on which region you're hailing to, you can either opt for a spring, summer, and fall getaway. To help you get rid of a well-rounded trip, we've lined-up the 15 best places to check out in France!
15 Best Places in France for an Absolute Discovery
A Curated List of 15 Most Prominent Places You Should Not Miss in France.
Eiffel Tower – A Symbolic Image of France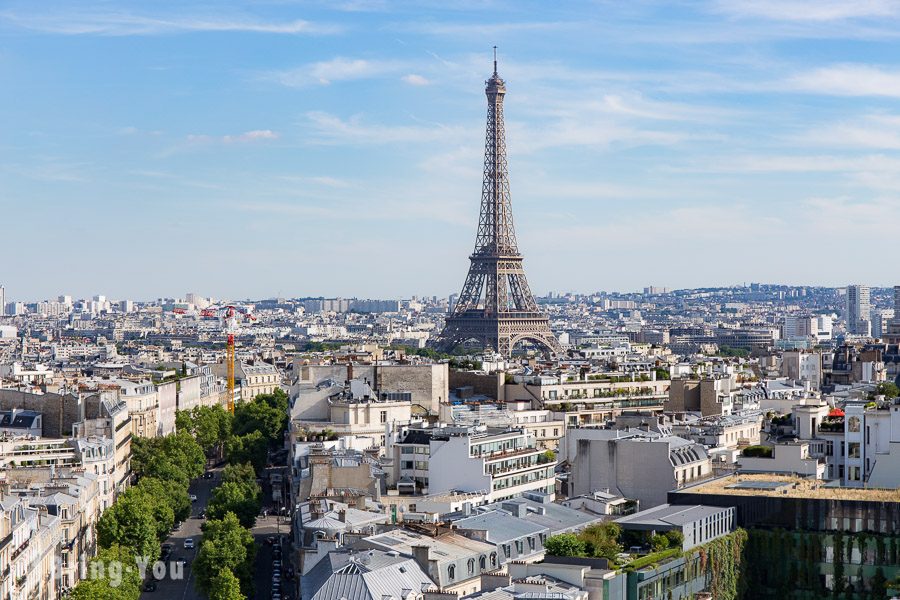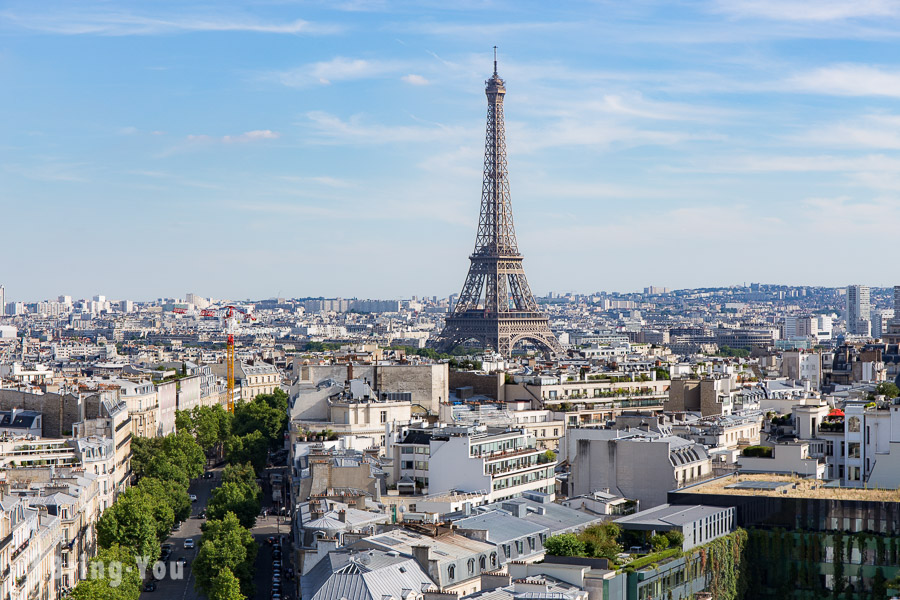 Going strong for over a century, Eiffel Tower lands first on the chart of the world's most-visited paid monument. More than just a symbolic image of France, the Eiffel Tower stands the test of time to pay tribute to the French Revolution's centennial celebration.
Paying a visit to this iconic landmark is the top thing to do in France. You are welcomed by the glittering multicolored lights soaking the entire tower in a dazzling scene when the sun beams down. This mesmerizing setting has given the tower a quaint and romantic spot for many marriage proposals. To benefit from the sweeping shot over the Paris skylight, you must climb the tower by either taking the stairs or a lift.
Skip the long queues and get to the summit
Seine River Cruise – A Romantic Sightseeing Trip to Keep the Crowd away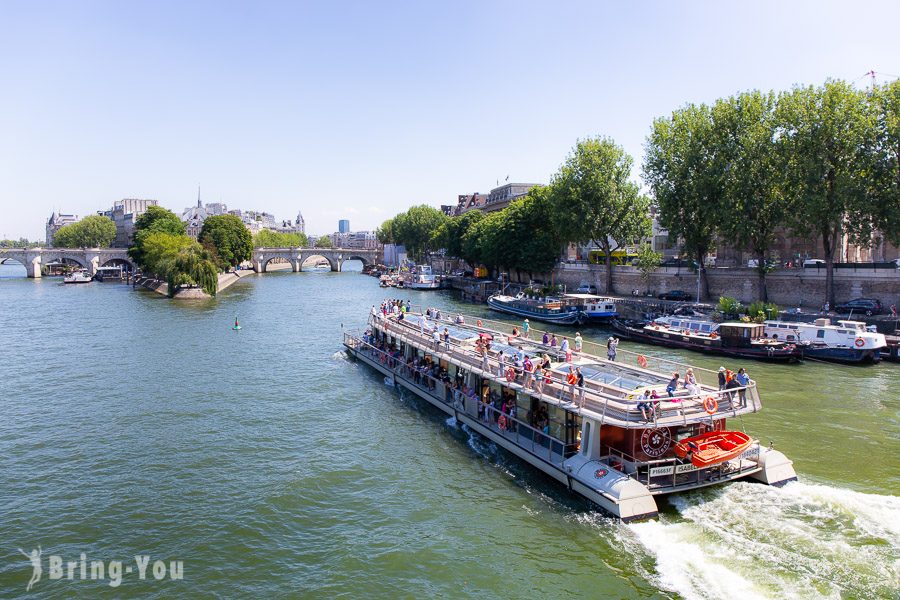 You can never go wrong with a cruise trip down the Seine River! There are so many cruises to choose from. Forget the chock-full of tree-shaded avenues, hopping aboard a river cruise, take a sip out of a Champagne glass and that's exactly how we want you to enjoy France to the fullest!
This top-rated thing to do in France brings you an utter sense of peace with each of the cruises set sail on a different route. If you've been craving for a sip of bubbly from the world-renowned Champagne region, opt for the Champagne Tasting on a Seine River cruise and soak in the stunning sights across Paris!
Otherwise, go for the hop-on-hop-off sightseeing cruise and immerse yourself into a slower pace of life as you're enjoying the most famous landmarks of the capital city. This type of cruise saves you some solid bucks on travel spending but still ensures a quick look at the Eiffel Tower, Musée d'Orsay, and the Notre Dame Cathedral!
I'm ready for a Seine River Sightseeing Cruise
Mont Saint-Michel – A Lonely Monastery Topping a Small Island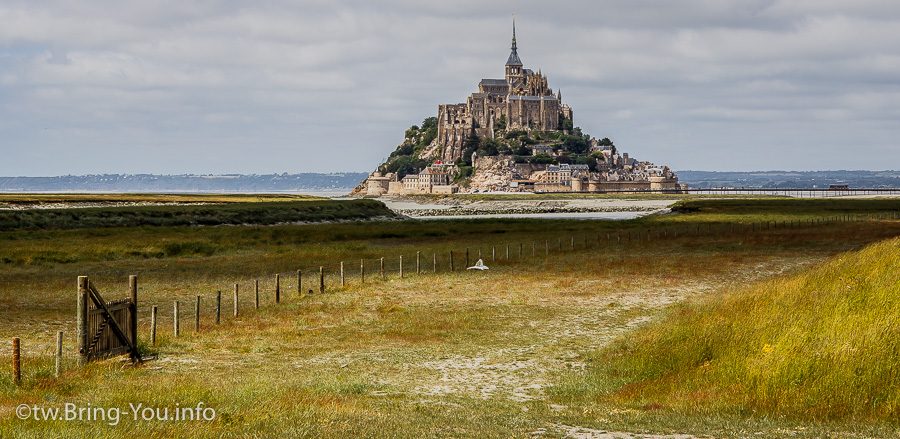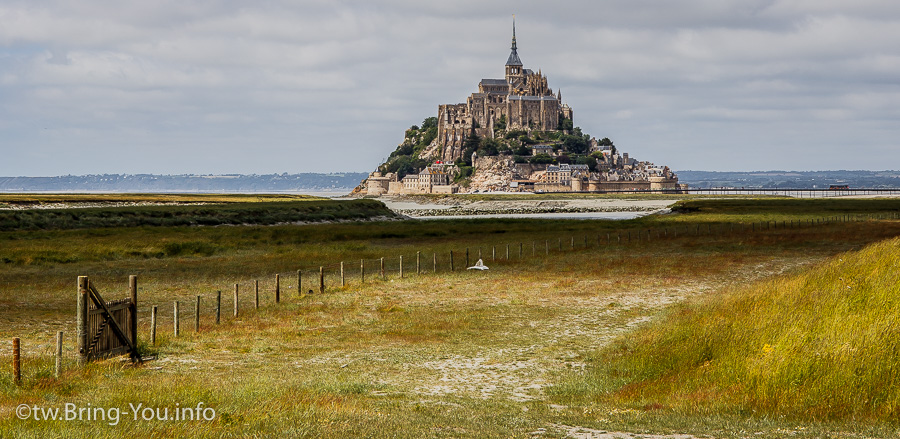 Imagine a gravity-defying medieval monastery nestled amid a breathtaking bay on a magical island! We bring you Mont Saint-Michel to add to the charm of your bucket list of the must-see sites in France. This UNESCO's World Heritage Site takes root in the 8th century as a major pilgrimage destination across Europe. 
Thanks to a smart renovation, this old-established monastery is still living its former glory. Sitting in between Normandy and Brittany, Mont Saint-Michel showcases a tremendously beautiful appearance with a rich history lying under its belt.
Before setting out to this dramatic complex, be mindful of some crucial tips for a hassle-free experience! No photographs of the citizens should be allowed and you want to pay extra attention to the moody tides! Other than that, enjoy the site to your fullest and indulge in the hauntingly beautiful sound of the choir flying out of the Abbey.
Read more: A Travel Guide to Mont-Saint-Michel from Paris
Château de Versailles – The Lavish Life of Marie Antoinette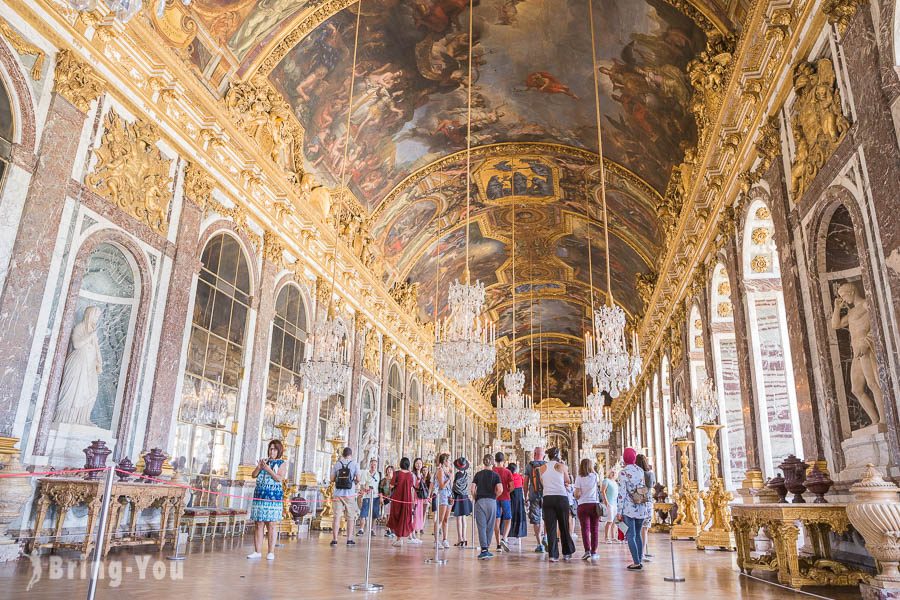 "This, madame, is Versailles!" – This timeless statement by Comtesse de Noailles is one of the most impressive lines ever caught in the iconic movie Marie Antoinette. It somehow translates the secret behind the lavish life of King Louis XVI and his controversial Queen. The dramatic castle will bring you a glimpse into the life of the rulers with a rich layer of historical and cultural treasure.
This royal castle sets vividly in the Île-de-France region. Together with the majestic garden, Château de Versailles is one of the most visited landmarks in France. Giving a flamboyant architecture tracing back to the style of the 17th and 18th centuries, Château de Versailles comprises a multitude of compartments. Some of them can be listed as the Royal Apartments, the Hall of Mirrors, the Chapel, and the Queen's bedchamber is one of the largest rooms in the private apartments.
French Cuisine – Let's Bring Luxury to Your Table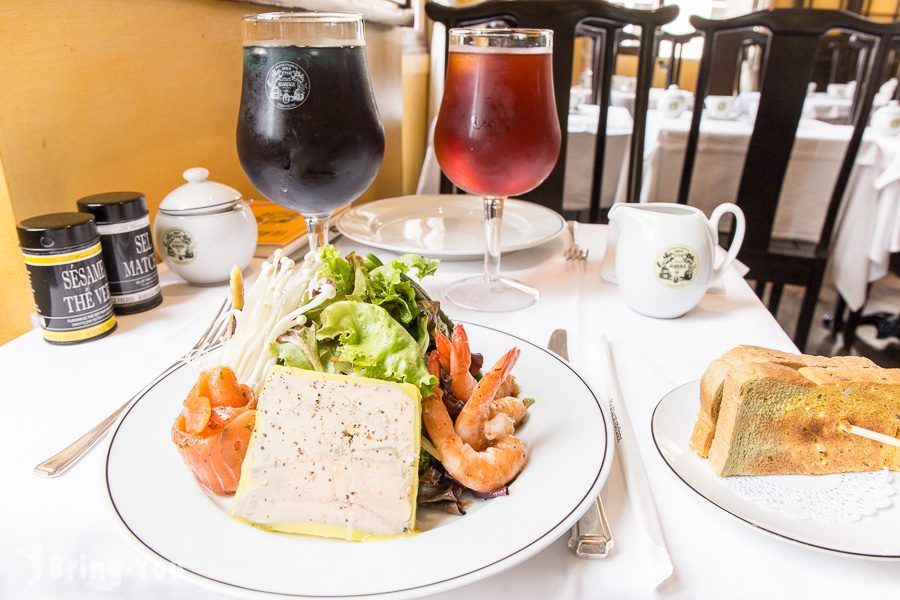 Despite its rise and fall, a majority of the world (including us) are convinced that French cuisine is one of the most legitimate gastronomies worldwide. Being a point of national pride, French food tops the French heritage with its extensive culinary specialties which trace back to centuries ago and may as well link with certain regions.
From soufflés, foie gras, to cheese fondue or any other plates of fancy-schmancy recipes, French cuisine is here to add magic to your table! Take Foie Gras for instance, this iconic French food is present in any Christmas meal as a hearty dish of fattening geese. Pair it with a thin layer of onion spread or fig jam to finish the delightful taste.
What else? Oh – escargots à la bourguignonne it is! Eerie as it seems, a serving of cooked snails with herb butter will definitely wake up your taste buds! Otherwise, pair a glass of crispness in an off-dry Riesling wine with cheese fondue and call it a day!
Provence – An Infinite Purple Carpet of Lavender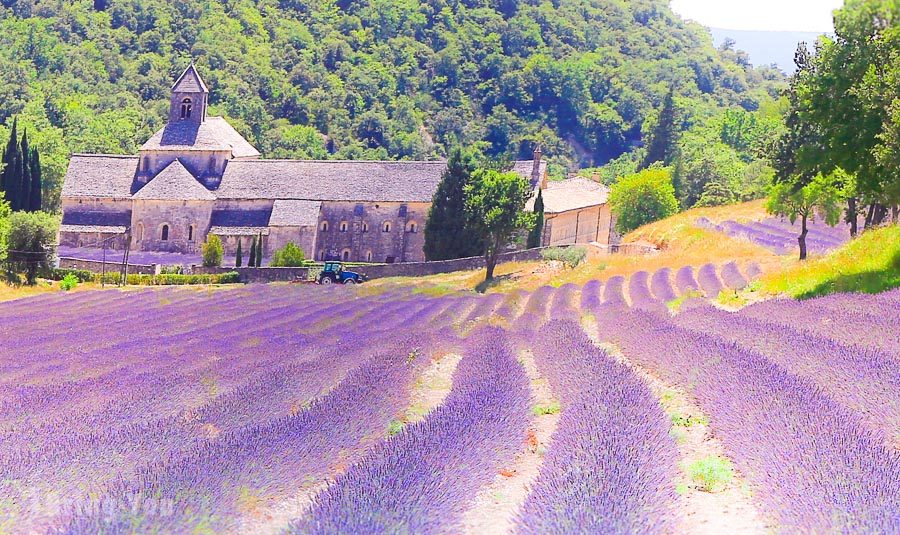 Located in the southeast of France, Provence emerges as a stark landscape swept by the mistral wind. This dream-like region boasts an infinite range of snow-capped mountains of the Alps, idyllic images of lavender fields, olive groves, the deep blue Mediterranean Sea, and the rustic old beauty of the Roman towns. 
If you like to walk down a sun-filled town, lounge back in a vibrant countryside, sip a glass of wine, or dine out by a full-on meal of French food, Provence is the right place to be! Avignon is the most famous city in Provence together with its neighboring villages and vineyards. You can spend up to a week in Provence! Seize a day or two to come over the dreamy villages on the outskirts and take on some medieval abbeys before, cycle along the patchwork of country roads! That's how you spend a day in Provence like a muse!
Take a Look: Provence, France: An Honest Five-Day Travel Guide
Bordeaux – A Lovely Excuse to Get Tipsy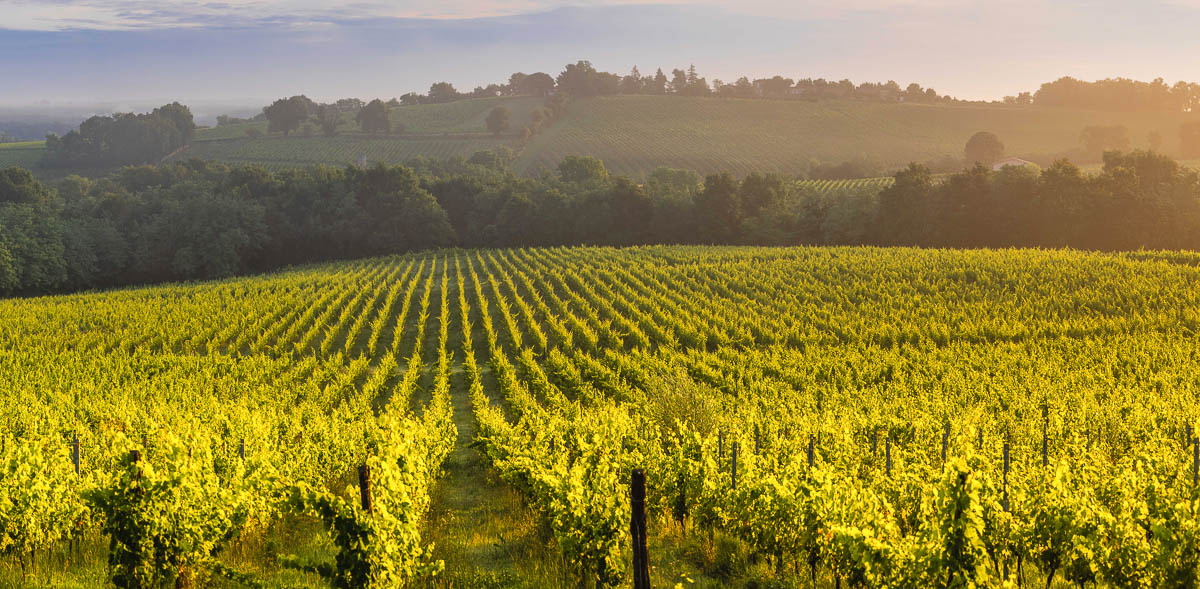 When we talk about Bordeaux, we don't mean just wines, even though Bordeaux wines are only rivaled by Champagne or Napa Valley! The Bordeaux region is located in the southwest of the country where over 100.000 vineyards derive from.
A visit to Bordeaux is a must-do activity for wine lovers across the planet but it doesn't mean you should limit yourself to a wine tasting tour at Maison du Vin de Bordeaux only! The region is also famous as a base for art hunters flocking to Le Passage Saint Michel, where you can splurge on some of the most alluring Renaissance masterpieces and mid-20th-century triumphs. And for big foodies who wish to take a digging into Bordeaux regional treats, make sure to munch on a serving of tomato ice cream at La Tupiña!
Chamonix Mont-Blanc – Engage in the Best Hike of Your Life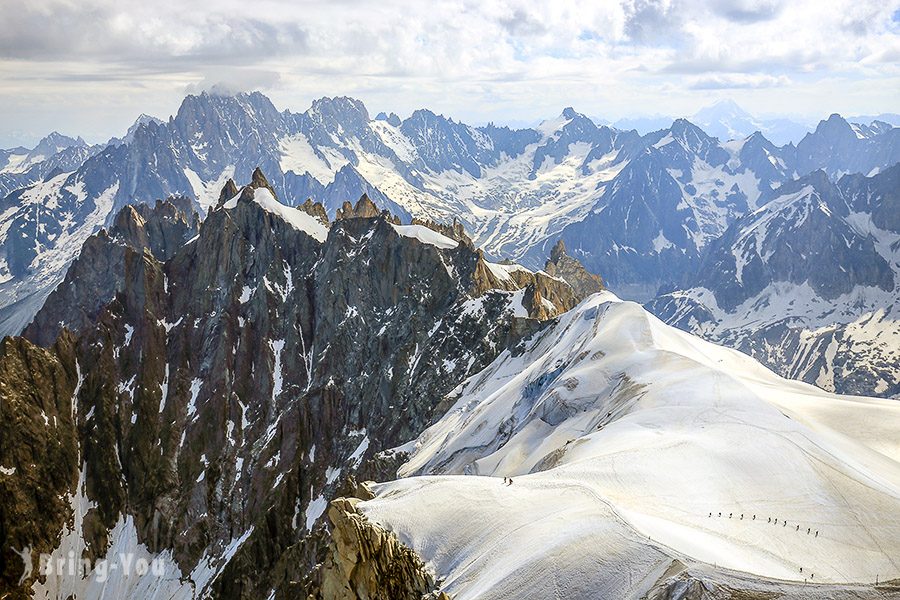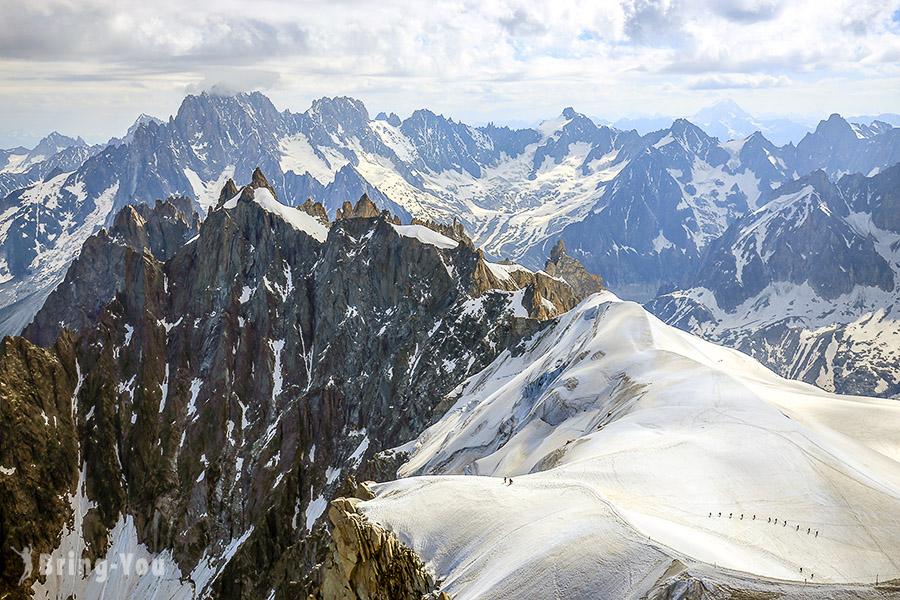 Mont Blanc, the second-highest mountain in Europe has become an incredible point of interest in France! Mont Blanc is perhaps the most talked-about mountain along the French Alps. Many hardcore climbers have their torch on this legendary peak as it can be a dream-come-true to conquer the Mont Blanc! But little do you know that lying under the wing of the Mont Blanc mountain is a dreamy village of Chamonix. 
Lined up by a multitude of cafes, boutique stores, eateries, and chic hotels, Chamonix is the most famous ski resort welcoming a great drove of hikers, rock climbers, golfers, and paragliders every year. Making a getaway to this brilliant spot encourages you to soak up the jaw-dropping landscape while lazing back with some fresh air of the Alpine.
Read more: Chamonix Travel Guide: Our Alpine Escape at the Foot of Mont Blanc
Strasbourg – The Capital City of Europe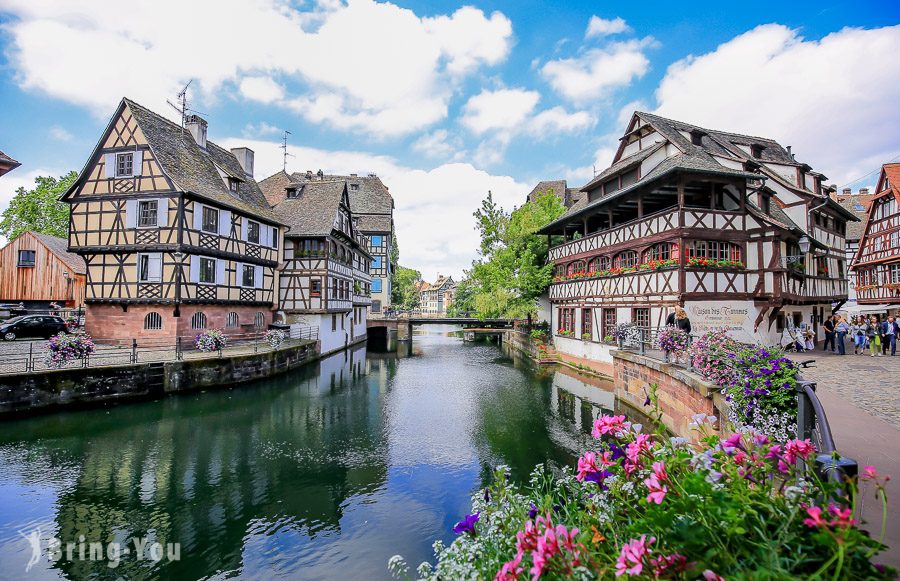 The melting pot of culture of Strasbourg is dubbed as the capital city of Europe. What Strasbourg delivers sets itself apart from what you experience in other cities of France. The city emerges as a base of unique architecture of a quaint old town cuddling a serene canal at its heart. 
This colorful region offers a dynamic and vibrant setting which is home to a great dose of operas, museums, festivals, and events. The top-rated places in Strasbourg scatter around Petite France, Musée Alsacien, Grande Île, the Covered Bridge, and many more.
Read more: Strasbourg Travel Guide: A Romantic Escape to A Fairytale Old Town of France
Colmar – A Peaceful Getaway of Overgrown Flower Pots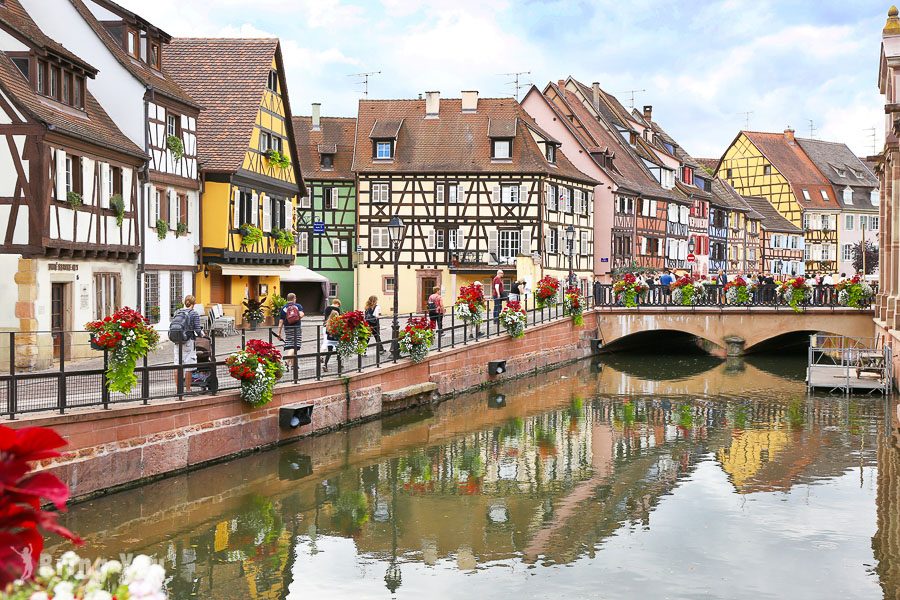 The picture-perfect town of Colmar is an alternative to Strasbourg! Located in the Alsace region of France, Colma is a dream-like getaway plucked out of a fairy tale. Dubbed as the capital of Alsatian wine, Colma is a spotlight for many wine lovers who like to go wine tasting and cycle down the beautiful alleyways with overgrown flowers hovering from the half-timber houses. 
Colma is a dream-come-true for passionate wine drinkers but big foodies would definitely find themselves a common ground here! Known as a sweet blend of French and German cuisines, Colma is a perfect spot to indulge in the so-called Alsatian gastronomy!
Read more: Colmar Travel Guide: A Fairytale Journey to France's Most Postcard-Perfect Rural Town
Arles – Where Van Gogh's Artsy Life Is Revived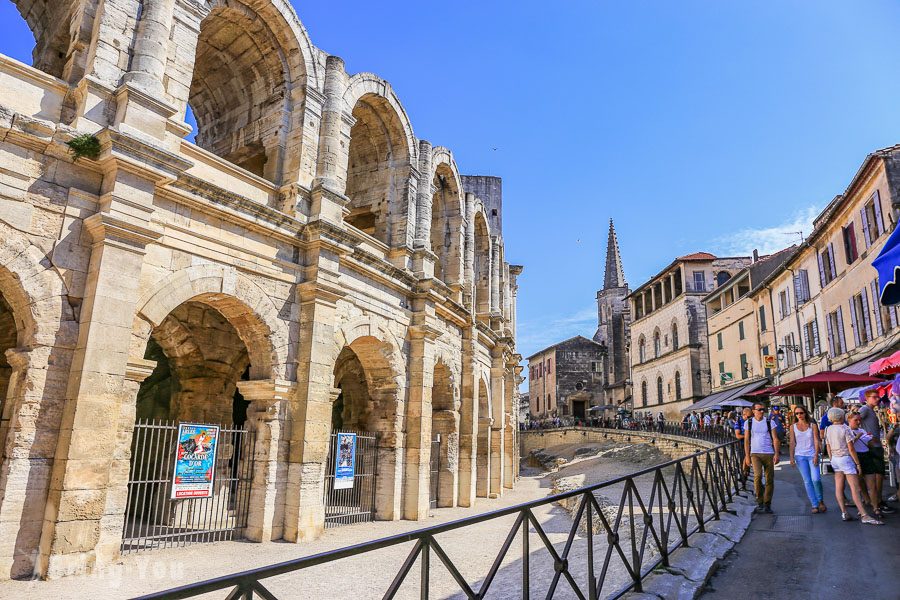 Spend a few nights in Arles if you're an art connoisseur because the renowned painter Vincent Van Gogh once called this place home where he introduced over 200 masterpieces to the human race! Given such a reason, now you understand why Arles is a must-visit place in France! This city is the top of the crop for those who like to run free in the wild on the back of a horse or revel in the grandeur of the ancient chateaus!
Digging into Chateau d'Estoublon for a wine tasting session, being in the saddle around the marshland of Bergerie D'alivon, and exploring the medieval canvas of the incredible Amphitheatre are some of the best things to do in Arles!
Nice – Take on Some Local Produce and Take a Dip in the Sea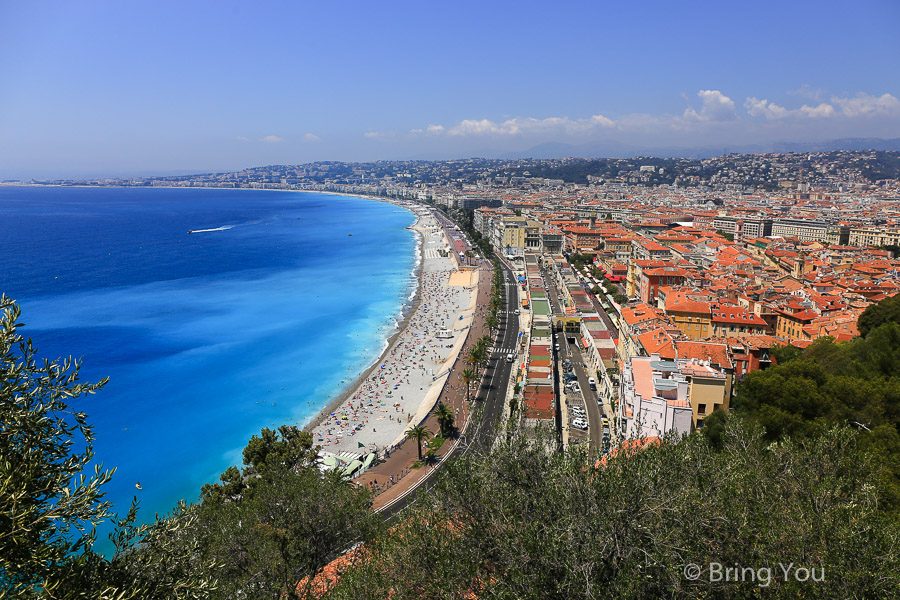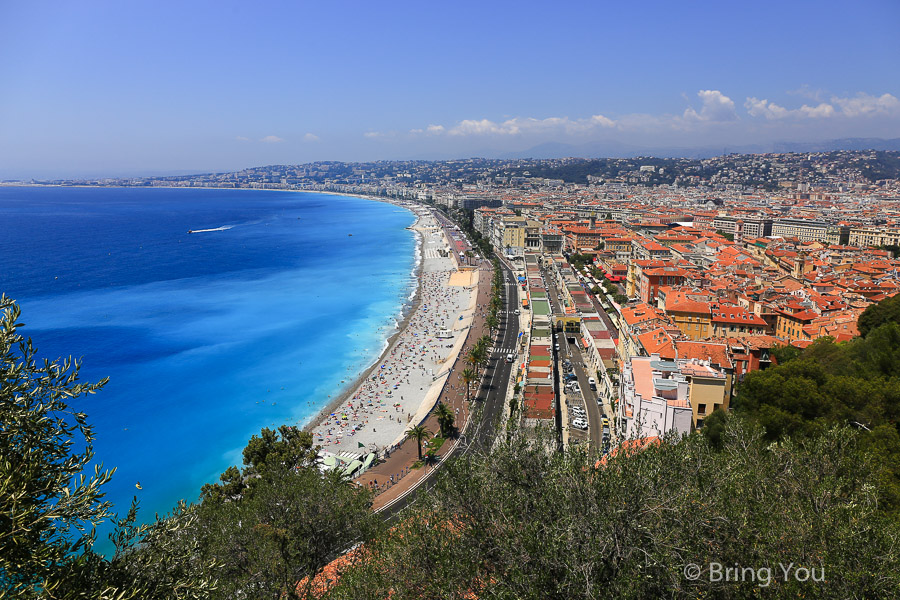 Craving for a complete hideout to soak in the sea, sun, and food? Then Nice would be the perfect answer to fit your bill! This sprawling area in La Côte d'Azur welcomes a great number of families with its mesmerizing scene of cultural heritage.
Nice Market is a fabulous stop to indulge in the fresh regional produce. Meanwhile, Coline du Château is the cream of the crop to lounge back and take in a jaw-dropping vista over the city. When the sun beams down, dine out on the rooftop bar to sip on a glass of wine while enjoying the mild waves of the Mediterranean Sea.
Quartier Latin and Le Marais – Right Bank or Left Bank?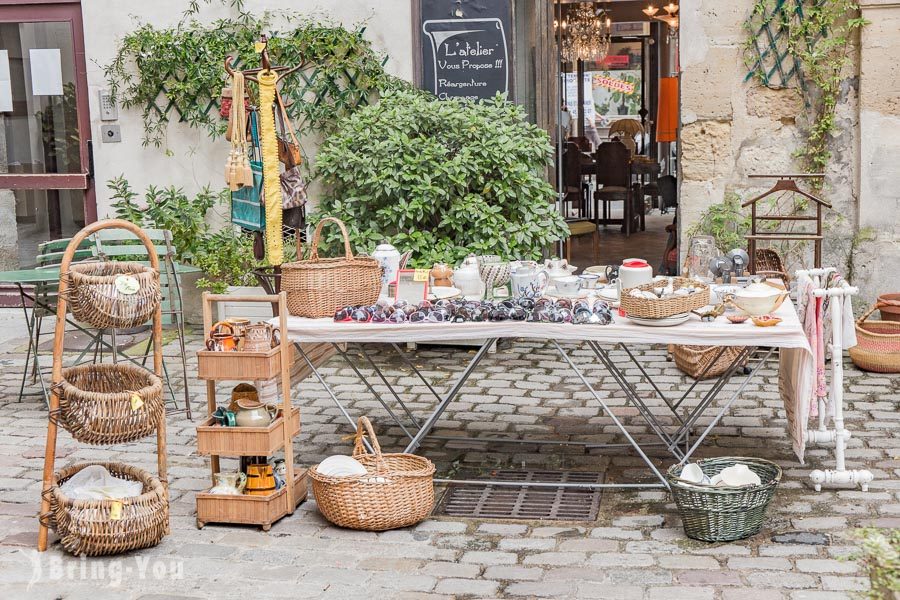 This historical neighborhood of Paris makes a great thing to do in France for history buffs. Encompassing a large footprint by the Seine River and Boulevard Saint-Germain-des-Prés, Quartier Latin brings the 5th arrondissement of the city back to life.
Deriving as a Latin-speaking town, Quartier Latin is now lined up by atmospheric Parisian cafés, quirky bookshops, and chic-looking citizens, making it an eclectic and stylish town of the capital city. What's waiting for your exploration ahead is a range of ancient monasteries, a photo-perfect chain of houses bounding the river, and the ruins of a Roman amphitheater. If you're hunting for an artsy Bohemian ambiance, look no further as Quartier Latin is here to fit the bill!
Meanwhile, a 20-minute walk to the Right Bank takes you to the fashionable district of Le Marais. Known as a former French aristocratic reserve, Le Marais is catered to a large community of LGBTQ+, Jewish, and Chinese. You'll have a chance to immerse into one of the best Kosher bakeries, a chaotic pub scene, and upscale fashion boutiques nestled by an extensive collection of art galleries.
Auvergne – A Paradise on Earth for Health-Conscious Travelers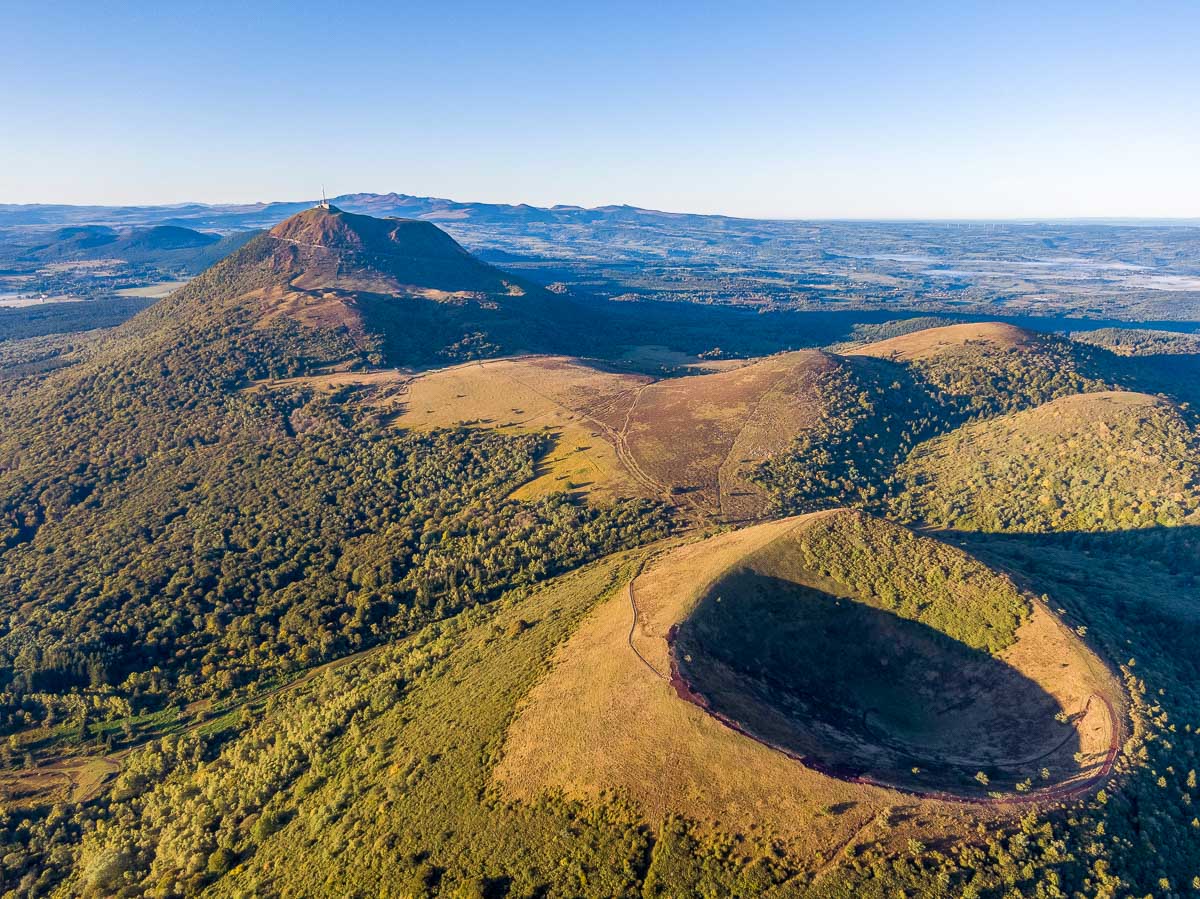 Auvergne, one of the oldest regions of France, brings you to the innermost of a volcanic land to soak in the purest flow of spring waters amid the sacred scenery. Unlike the lit-up vibrant boulevards of Paris or the vivid town of Strasbourg, Auvergne is a paradise for off-the-grid travelers who wish to embrace the finest quintessence from mother nature on a health-conscious vacation.
One of the highly-rated places to check out in Auvergne is the Chaîne des Puys, a base of around 80 dormant volcanoes as well as a heaven on Earth for hikers. Overlooking the Regional Natural Park of the Volcanoes of Auvergne and the distant peak of Dorez, Chaîne des Puys is a brilliant site to engage your core with a scenic view.
Other than that, we highly recommend a trip to the summer Festival d'Aurillac. If you like to sway to the beats, get some laughter in a puppet show, or simply soak in the carnivalesque atmosphere on an enlightening street of Aurillac, this festival will spruce up your day!
Carcassonne Medieval City – The Stronghold of the Albigensian Crusades
Ending the list of the best places to check out in France in the fortified city of Carcassonne. It was used as the stronghold of the Albigensian Crusades following the Occitan Cathars movement. There's no other equivalent in the world to give you the incredibly intact fortifications from the infamous era of Albigensian Crusades during the medieval age.
Take a 3-hour-stroll around the walled city and its defensive ramparts, you will have a chance to be transported back to the darkest days of Europe's history. Some of our favorite sites include the Cathedral of Saint Nazaire and Saint Celse, Narbonnaise gate, and the high place of Medieval Theater City.
We hope you enjoy this list as much as we do! And if possible, spend as many days in France as you can, and spread your wings all over different regions to make sure you won't be missing any spot!
Related Stories