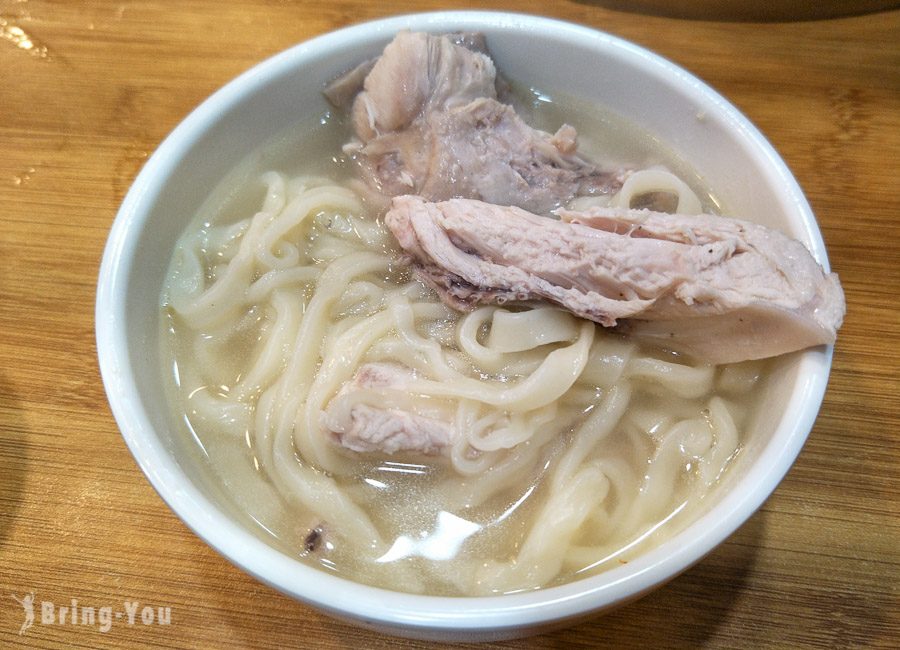 Today, I'm gonna take you to one of the best hidden gems in Seoul, South Korea. Taking Korean comfort food to a whole new level, 닭칼원조집 is a gourmet restaurant steeped in a welcoming and casual atmosphere. The family has been serving hot chicken soup, mandu, and congee for over 30 years, beckoning the biggest crowds every day around noon time.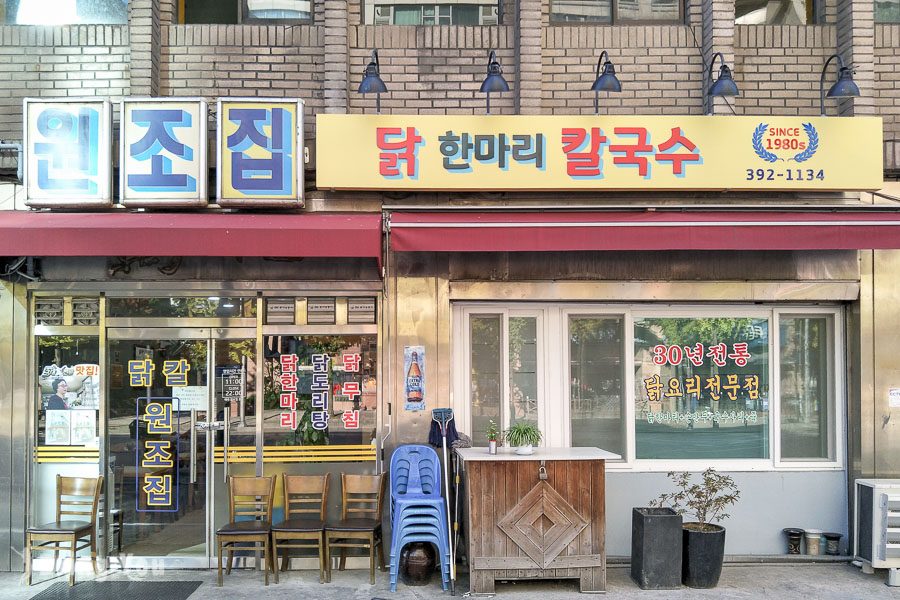 A few years ago, 닭칼원조집 set foot at 472 Jungrim-dong, Jung-gu. Today, you can visit the family's new location at 457-1, Cheongpa-ro, Jung-gu, just a few minutes away from Seoul Station on foot. The restaurant is open from 11:00 until 15:00 and from 17:00 until 22:00.
The Dining Space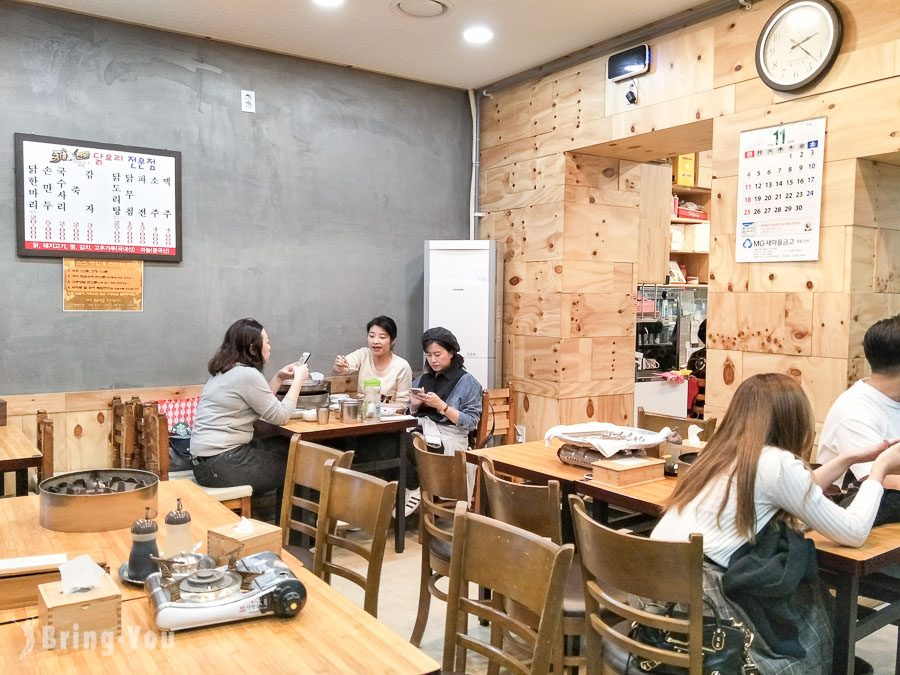 닭칼원조집 is 10 minute's walk away from Exit 4 of Seoul Subway Station. Thanks to such a well-received reputation, 닭칼원조집 has seen a surge in both locals and foreigners alike, especially around noon time.
So my first tip for you here is to visit the place later in the day to avoid queues. The dining space is family-friendly, large, and well-arranged, promoting an authentic Korean family vibe if that's what you're looking for.
The Food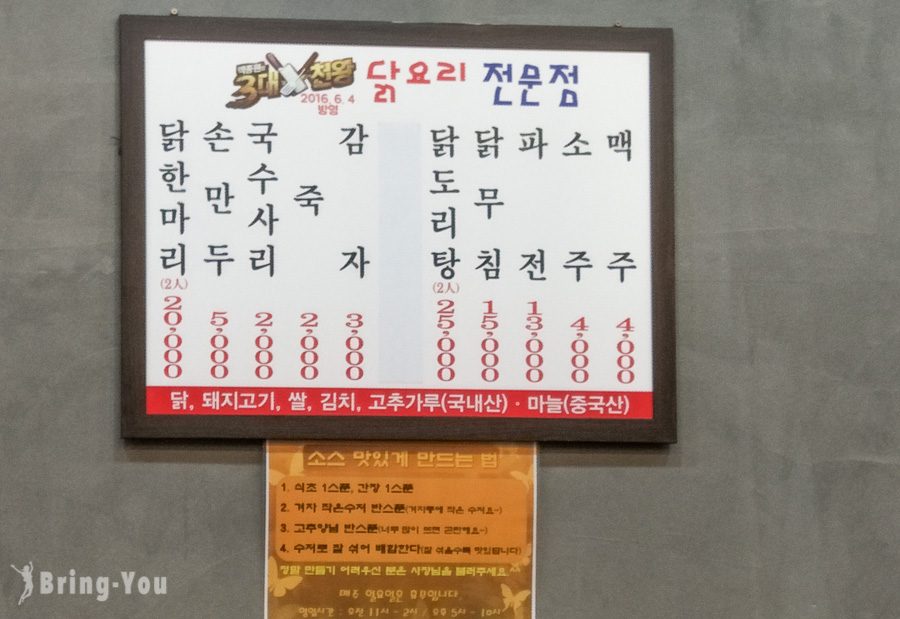 As soon as you walk through the door, you will see a large menu hanging on the wall. It's written in Korean only but you should feel comfortable ordering in English (or Chinese). Here I'm gonna give you a heads-up:
Whole chicken soup for 2 (닭한마리): ₩20,000
Home-made dumlings (mandu – 사리손만두): ₩5,000
Knife-cut noodles (kalguksu): ₩2,000
Porridge (오트밀 죽): ₩2,000
Potatoes (감자들): ₩3,000
Spicy fried chicken (매콤한 후라이드 치킨): ₩25,000
Scallion pancake (파전): ₩13,000
Soju (소주): ₩4,000
Beer: ₩4,000
(Note: prices are subject to change, for reference only)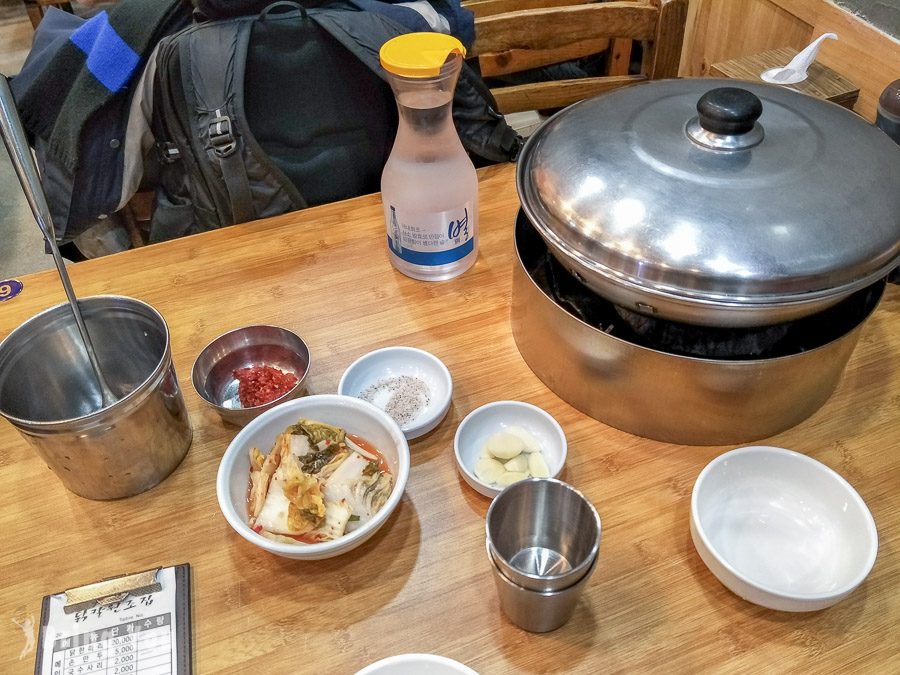 The best way to go over all the best eats here is to round up a few different dishes including chicken soup, dumplings, and knife-cut noodles, and finish it with porridges. It's the best way to beat the chilly days in Seoul with your loved ones.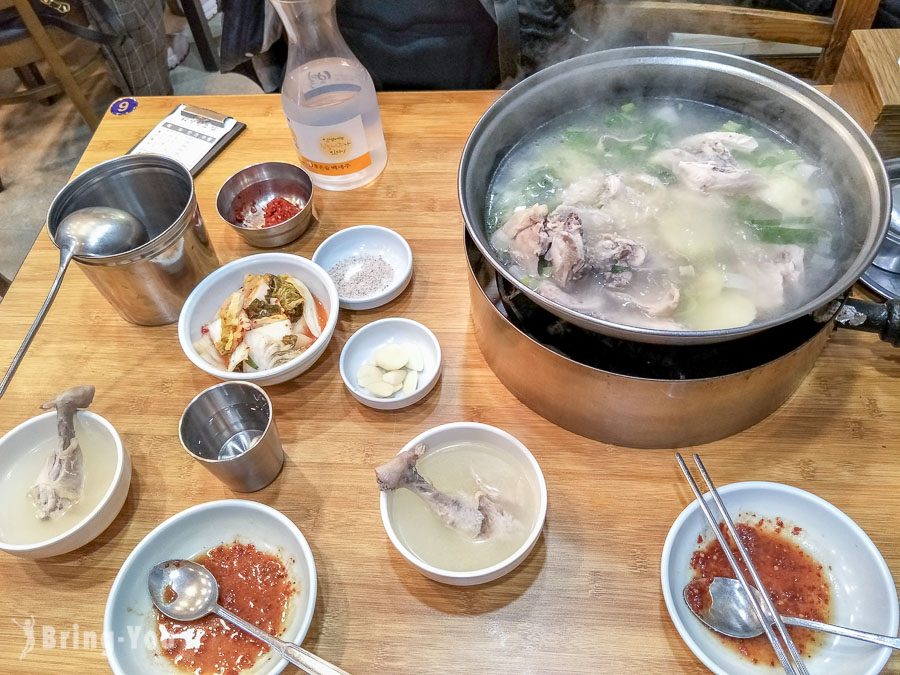 A portion of chicken soup serves 2 people, sitting on top of a small stovetop while other side dishes such as kimchi, garlic, chili, and salt wait on the side. Whenever the soup starts boiling, you're ready to dive right in!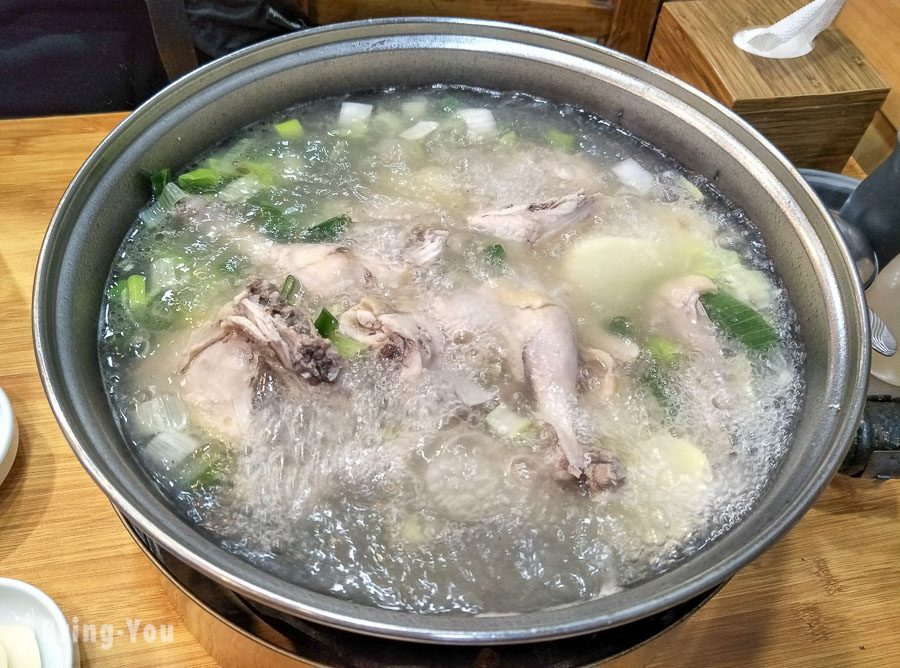 The chicken thigh is beyond imagination! It's tender and juicy to the point that everything feels just right. If you dip it into the homemade sauce, your palate will be delighted.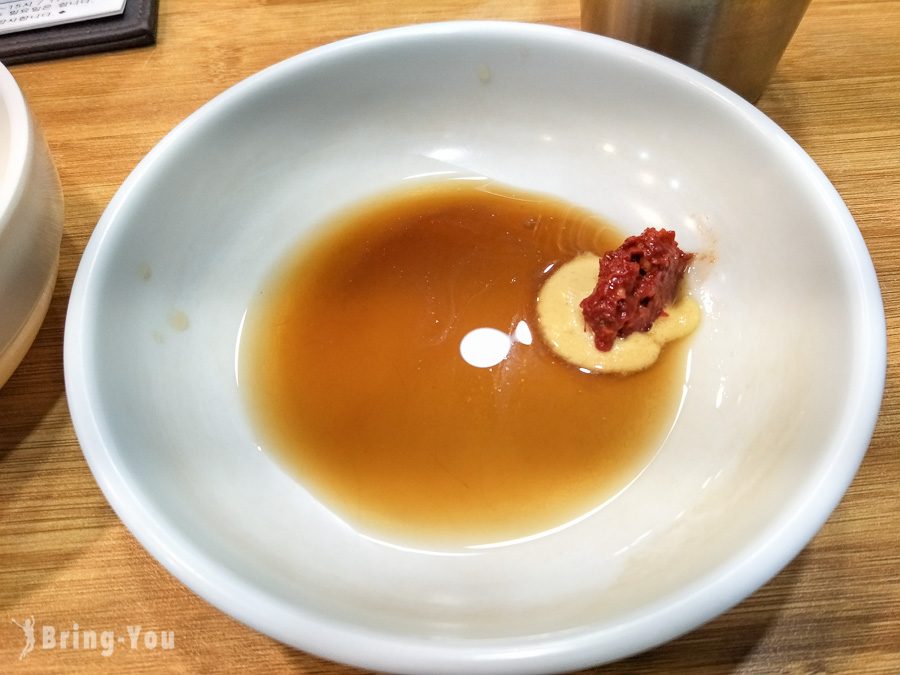 If you still have space in the stomach, don't forget to stuff it with some noodles. The way the lady helped me order some extra noodles to go with the soup without me even asking for it was so welcoming and kind. The entire combination is just flavorful and very filling.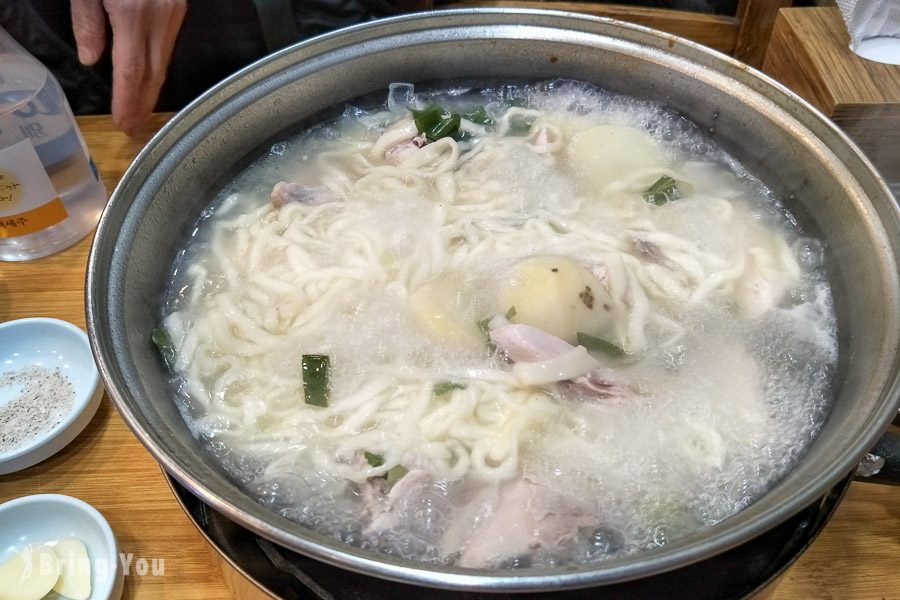 So if you ask me if 닭칼원조집 is worth it, heck yeah! The restaurant is more famous amongst Asian tourists but if you don't speak the language, feel free to keep a note out of my menu above and place your order!
Everything You Need to Know about Korea
Explore more of our adventures around Korea:
Simplify Your Korea Trip