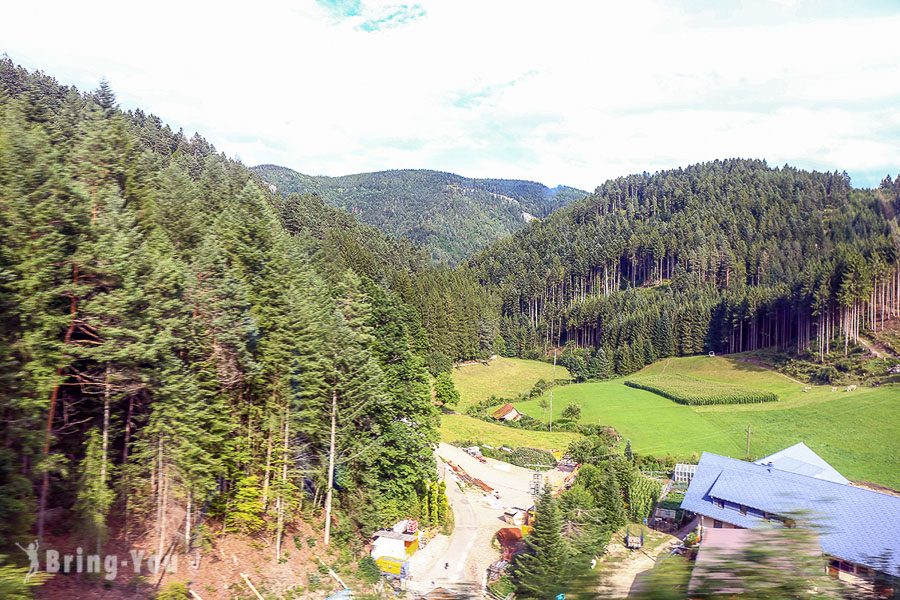 Tucked away in the southwest corner of Germany, Schwarzwald the 'Black Forest' is a perfect hideout to detox your body. From the crisscrossing whirlwind of hiking trails around the dark conifer forests to the enchanting villages and thermal spas, we can't stress enough how amazing it is to soak in this charming region.
Just so you know, the Black Forest is huge! It covers over 6,000 square kilometers, spanning over a large area on the border between Germany and France. If you only have a few days to spare, stick to the southern side as we did! There are countless things to do in the south side of Black Forest that suit all fitness levels.
Let this Black Forest travel guide amaze you! We've put together everything you need to know before venturing out to Schwarzwald so you don't have to plan it out yourself.
Schwarzwald 'Black Forest' – An Ominous Yet Propitious Gift of Mother Nature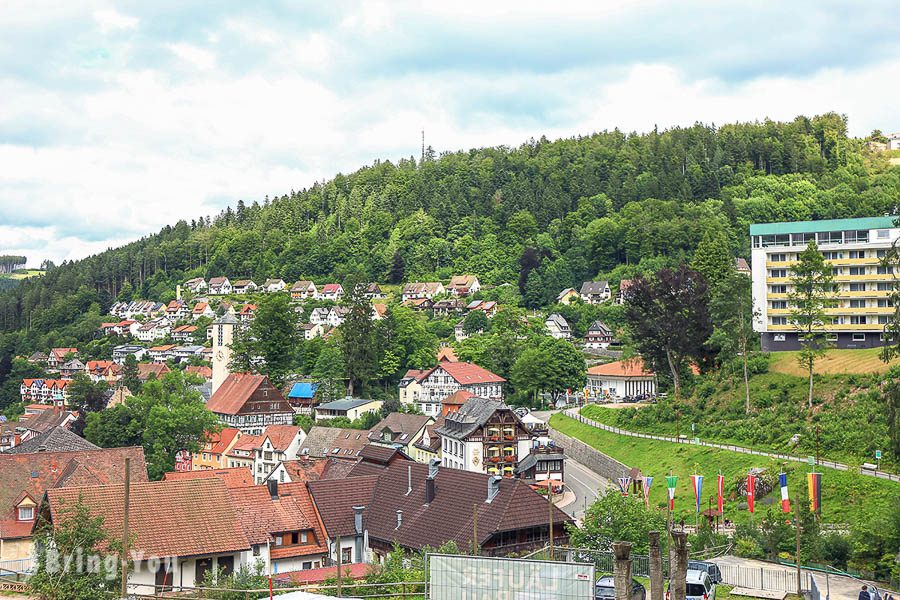 This quaint, serene alpine town inspired many of the Grimm Brothers' fairy tales. It is a mystic jungle dotted on the French border from Switzerland to Baden-Baden. The dense population of Scots pine, oak, and beech kicks start for the country's timber and the woodworking industry.
Now comes the next question: Why is it called the Black Forest?
As the name suggests, the mystic, somewhat daunting, and spooky appearance conjures up images of wizards, gnomes, and witches. Back in the days when we're all young, sitting on the couch soaking in an enchanted fairytale, the spine-tingling images of witches and evil laughter were always the darkest sides of our childhood.
And even now when the Black Forest is more popular on tourists' radar, the slightly sinister canopy of evergreen trees is still so thick and dense that sunlight can barely reach the forest floor. This mysterious image has resulted in the famous, mind-boggling name for years!
How to Get to Schwarzwald from Frankfurt and Basel-Mulhouse International Airports?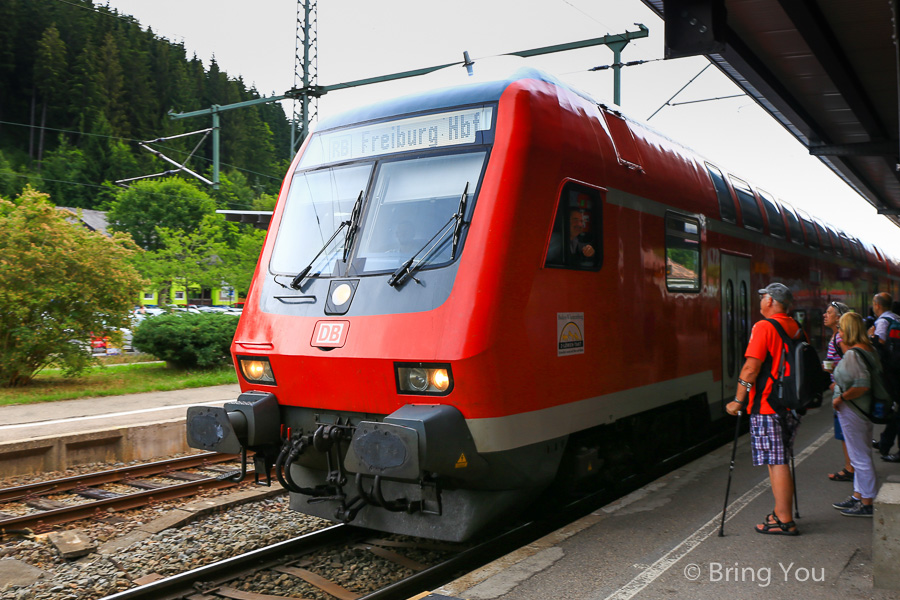 If you depart from outside of Germany or Europe, book a flight to Germany's biggest airport – Frankfurt International Airport. It's 90 minutes by train to the north of the Black Forest and three hours by car to the south.
Two other options to consider for those hailing from any part within Europe are the airports of Karlsruhe-Baden Baden and Basel-Mulhouse. Both of them are very close to Freiburg. The Basel-Mulhouse, specifically, lies on the borders of France, Switzerland, and Germany and is much closer to Freiburg im Breisgau. You can catch many buses a day between Basel-Mulhouse Airport and Freiburg, making it very convenient to travel between the two.
All cities in the Black Forest region are well connected by either train or bus. But for those with a flexible itinerary that covers many different parts of Schwarzwald or want to dig deeper into the Black Forest itself, renting a car makes a lot more sense.
3 Best Ways to Get around Schwarzwald: Car, or Trains & Buses Using KONUS Guest Card
Trains and Buses + KONUS Guest Card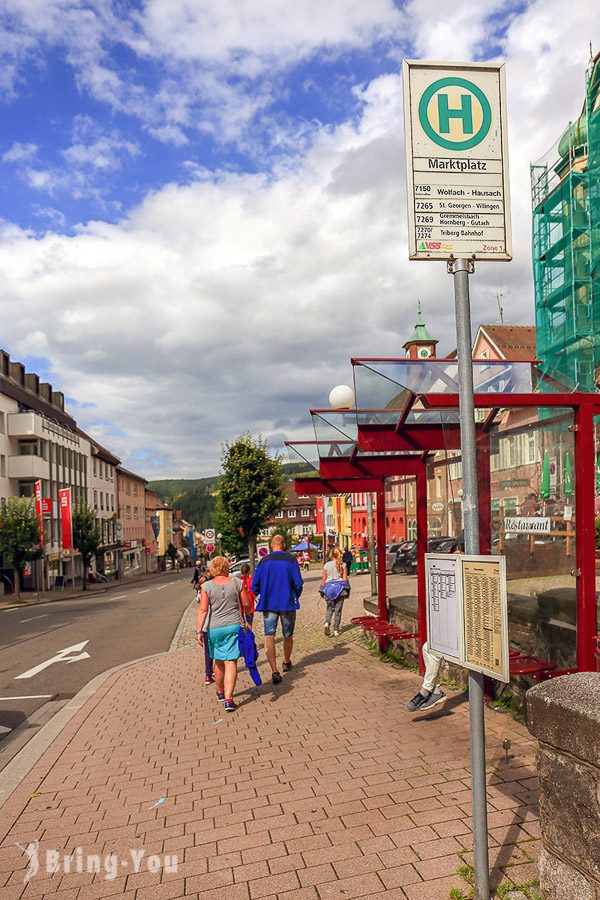 The best budget-friendly way to get around Schwarzwald is by trains and buses. You can opt for a scenic train ride throughout the Black Forest using a KONUS card.
The KONUS card is provided for you at the guest house or by your hotel receptionist during the booking window you sign up for. It covers the routes of all local buses and trains, as well as trams and buses in Freiburg and Karlsruhe.
The flip side is that it's not supported by Airbnb. In this case, you may sort it out from a store or tourist center if needed. We leave the choice for you!
Note: The KONUS card is only validated within the Black Forest area, not beyond. Plus, it's not applicable in Freiburg where you'll be using WelcomeKarte instead.
Rental Car
If you'd rather drive on your own wheels, why not rent a car? You can rent one for a multiple-day trip across the region that includes Schwarzwald. You can choose to pick up your own vehicle at the airport upon arrival.
Best Places to Visit in Schwarzwald, the Black Forest
Triberg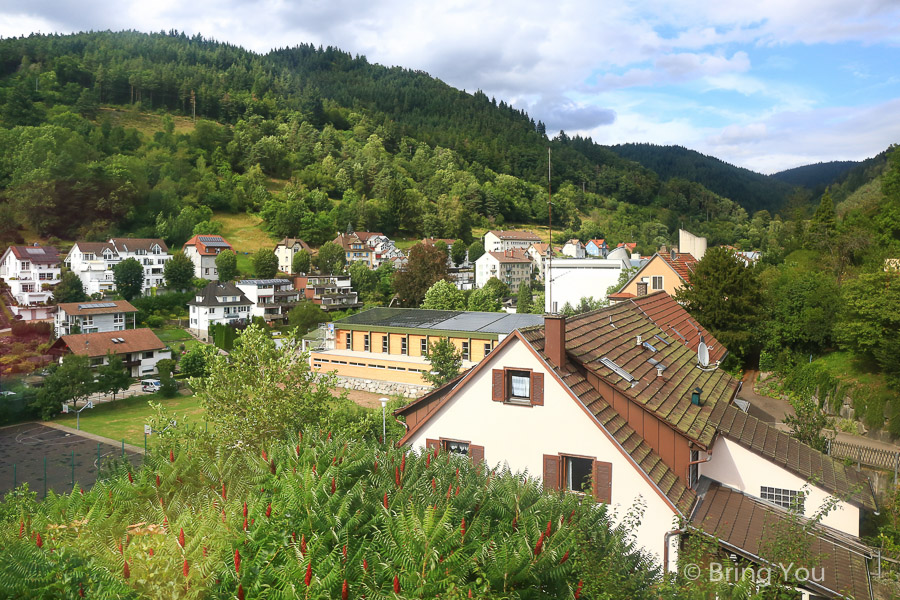 Known as a waterfall and cuckoo clock galore, Triberg is one of the most talked-about areas to visit in the Black Forest. The small city is laden with tourists for many reasons. From the wooden townhouses with a strong Disney flare to Black Forest-related souvenirs and wood products for sale – there are some more ideas just to let you know that Triberg is not like any other town.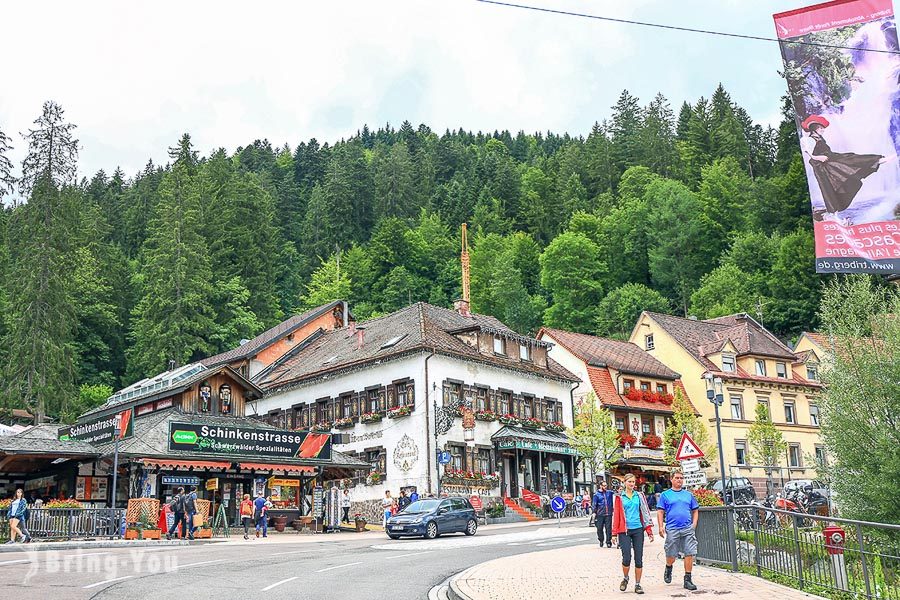 In Triberg, you'll see a multitude of wooden stores claiming to sell thousands of varieties of cuckoo clocks. These insanely cool buildings appear enormous as a two-story building with a quirky exterior and dramatic wood hues.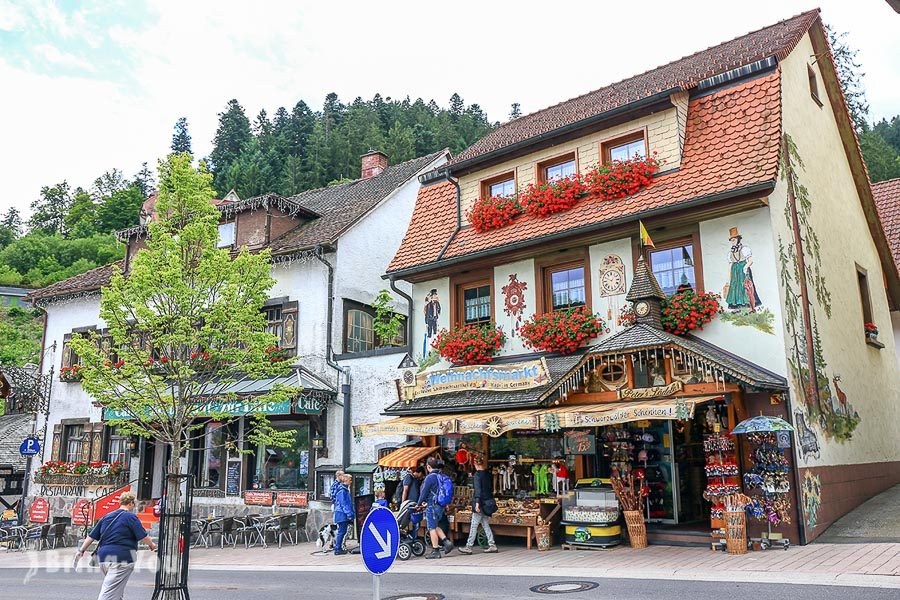 Taking pictures under these fairytale-inspired buildings is a joy itself. They have a big clock mounted on the big façade that chimes twice every hour.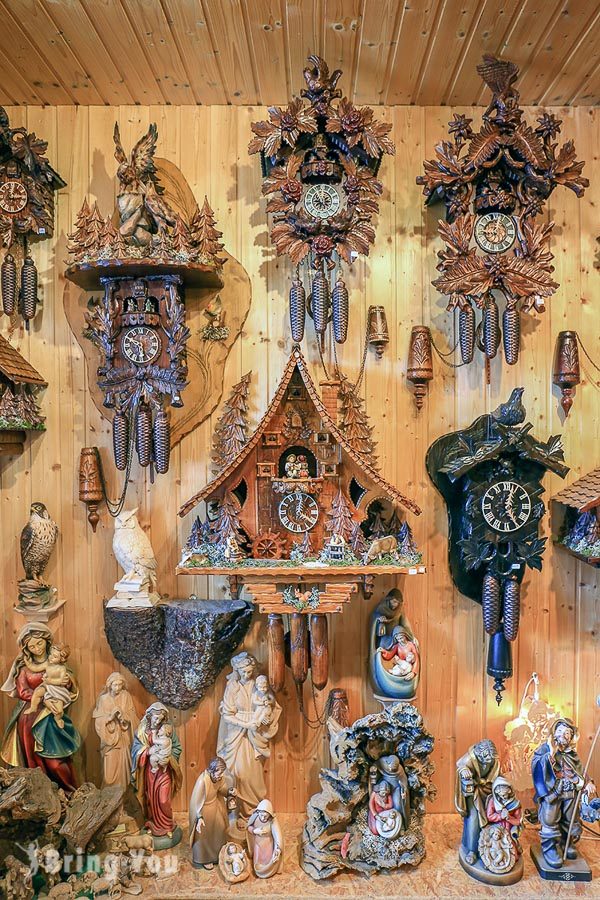 On the inside, they sell all sorts of cuckoo clocks, wooden tools, and toys. If you come with kids, it's a great place to put a bright smile on their faces! If you ask for our choice, the House of 1000 Clocks at Am Bach 17, 78098 Triberg im Schwarzwald is our favorite place to visit and browse.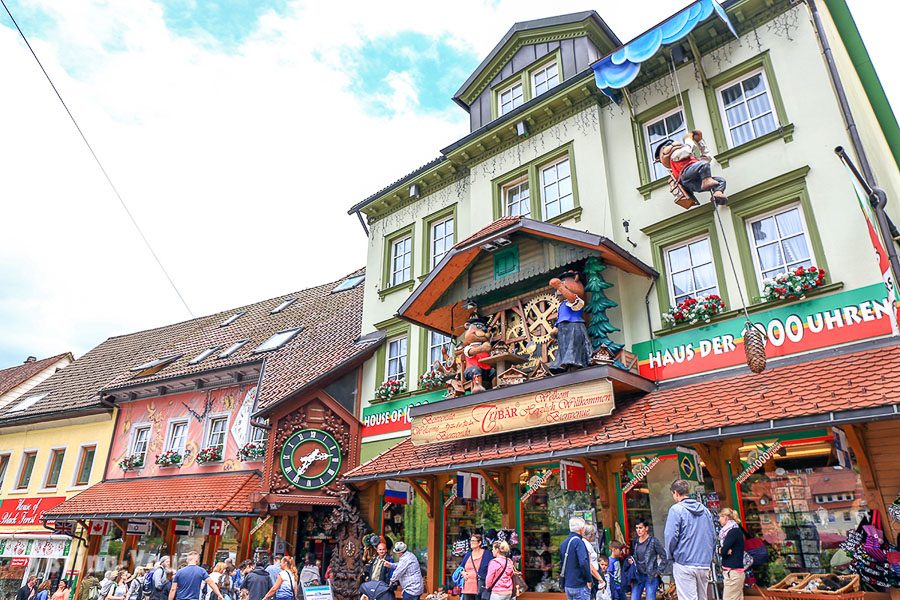 Don't forget to stop by the World's Largest Cuckoo Clock at Schonachbach 27, 78136 Schonach im Schwarzwald before leaving! It's only eight minutes walking from a bus stop at 78098 Schonach im Schwarzwald where you can connect a ride to the neighboring town of Schonach.
Titisee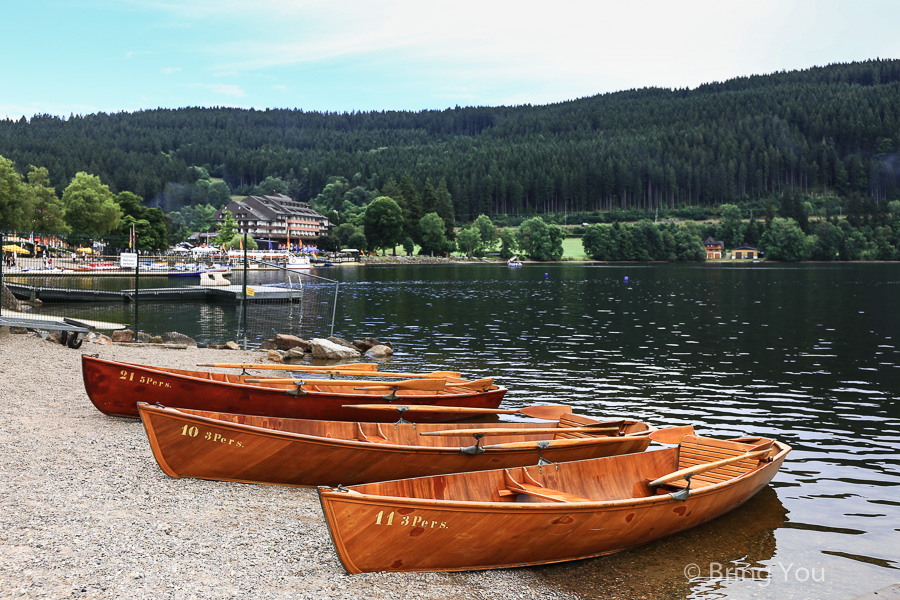 We headed for Titisee to take it easy on the first day. It has a beautiful lake at its heart and a multitude of local restaurants to sample decent regional eats. Nature is perfect and the weather is to die for. It was a good day at Titisee!
One of our favorite places to stop by for a great meal is Mona Lisa. This Italian restaurant offers insanely good pasta, pizza, and grilled meats. You can swing by for a big meal or grab a chocolate ice cream down the street after renting a boat sailing around the lake.
Freiburg
This university town is a perfect centerpiece to base yourself for exploring further. Freiburg has so many things to do that it can make a great half-day trip to work your core on the streets for an easy day out.
In fact, Freiburg is one of the largest towns in the Black Forest! A short walk around will open out to many beautiful historic buildings, charming narrow streets, Freiburg Munster, and lots of decadent eateries for authentic German cuisines.
You can totally explore it on your own or sign up for a walking city tour or a culinary tour to make the most of it.
Breisach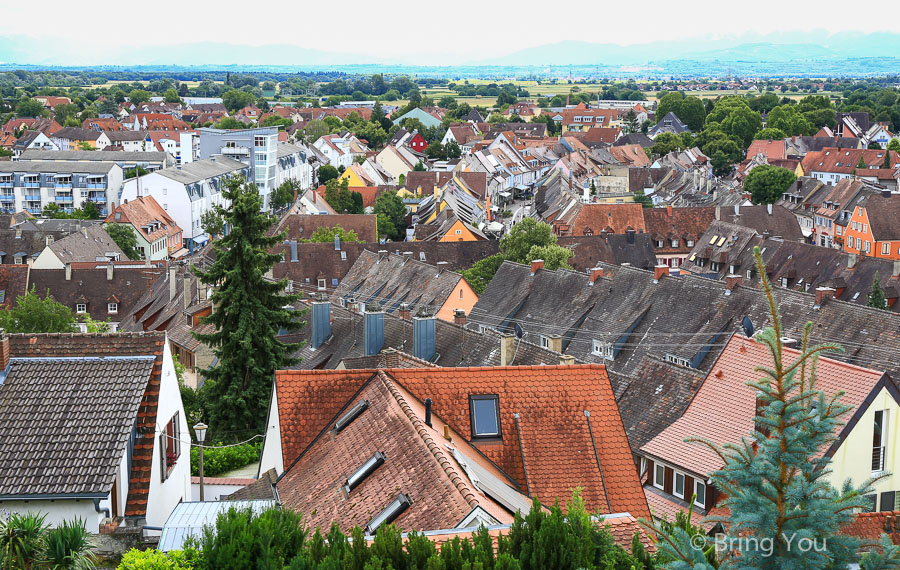 Breisach is a small town, but if you think it has nothing to do there, you're wrong! We decided to tick off Breisach on our bucket list after learning about the rolling vineyards, lots of good food, and wine pairings there.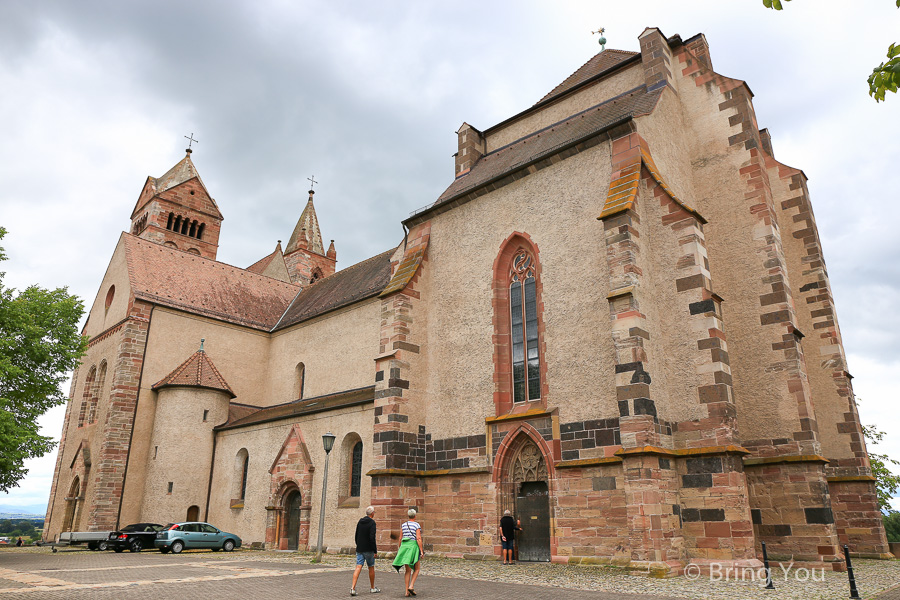 Since this tiny town is tucked away in the Upper Rhine River, you need to hail a train to get there from Freiburg in 30 minutes. They also operate train rides from Riegel am Kaiserstuhl which is just north of Freiburg.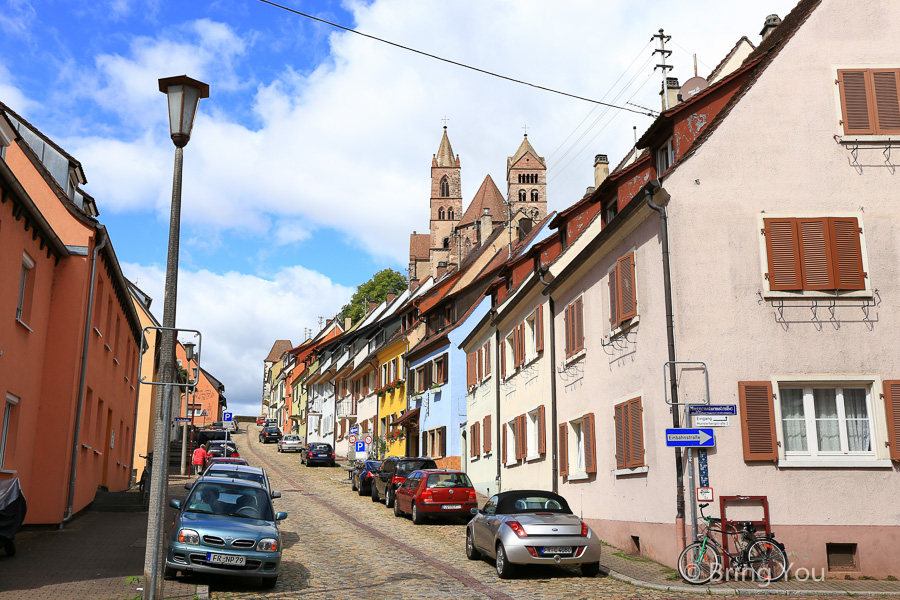 Breisach is also connected with Colmar of France in the west. All in all, we think it's going to be a great day trip if you're looking for somewhere close to Schwarzwald, the Black Forest for a different angle of the landscape.
Staufen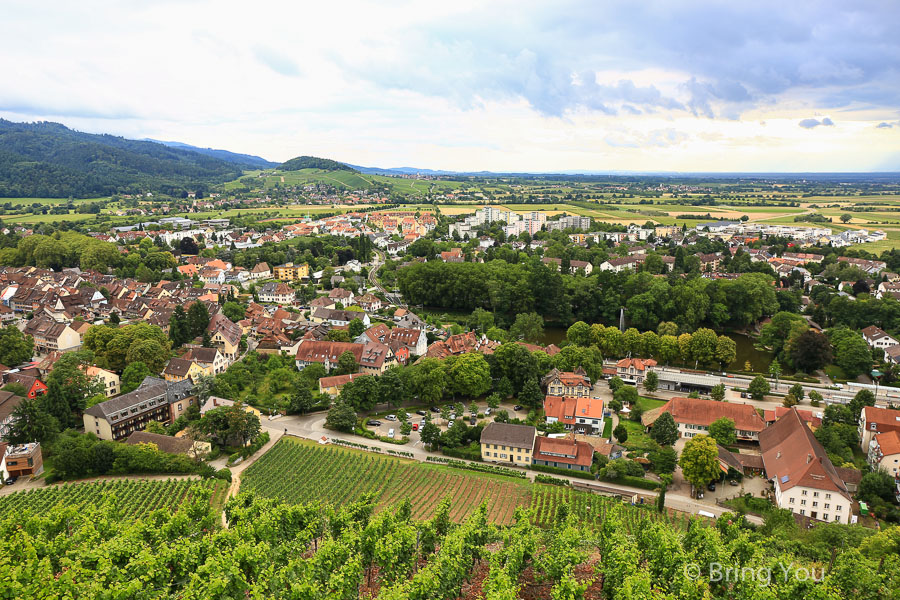 Here comes another town to round up your collection! Staufen is a gorgeous, medieval town with a strong concentration on cracking buildings and broken cobble-stoned streets. Since most of these historic buildings are rooted in the 16th century, you can literally see cracks spanning up wide in hundreds of buildings.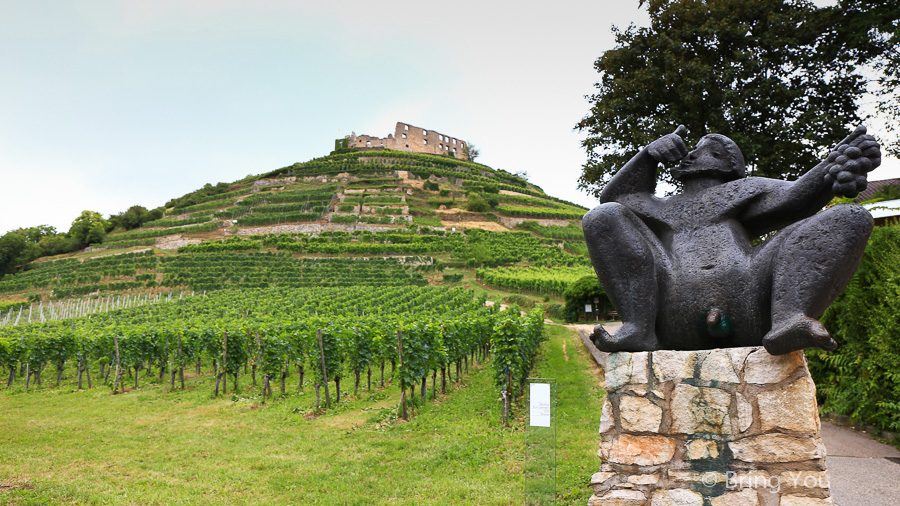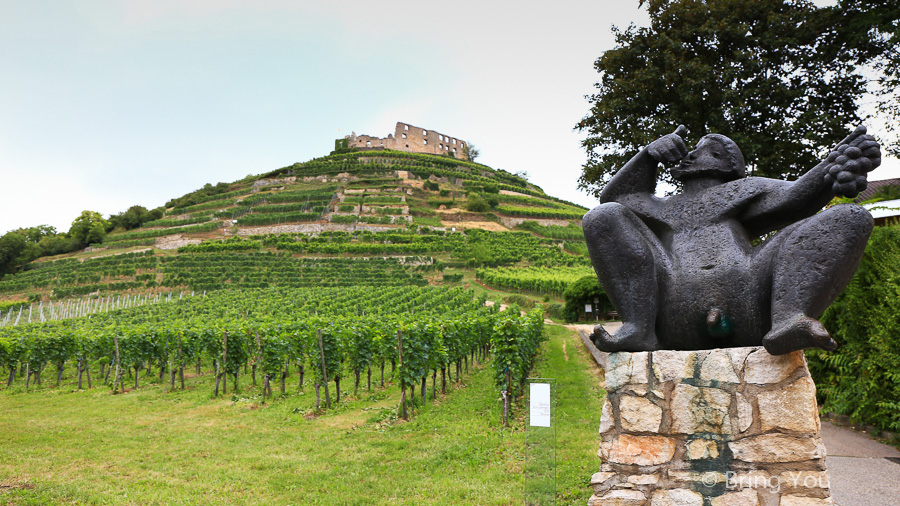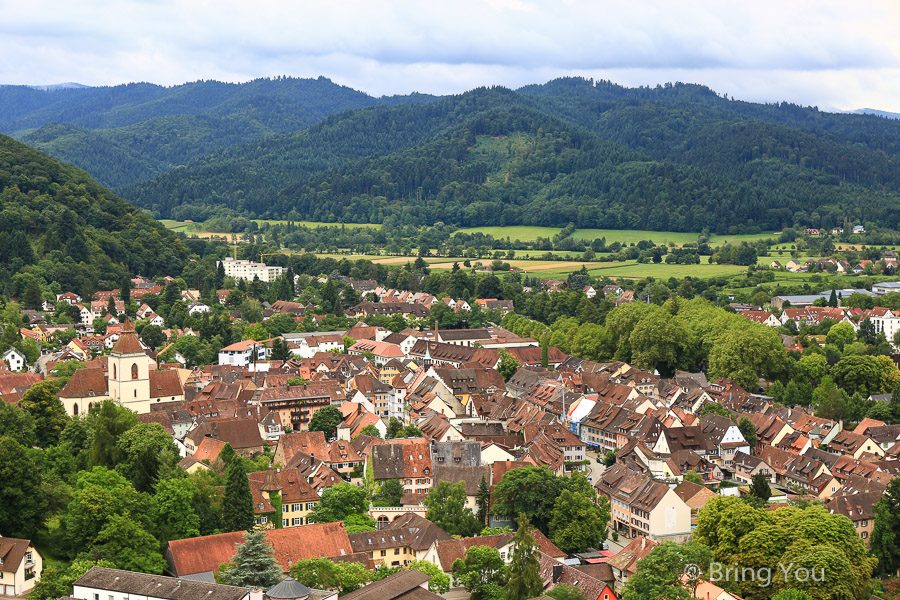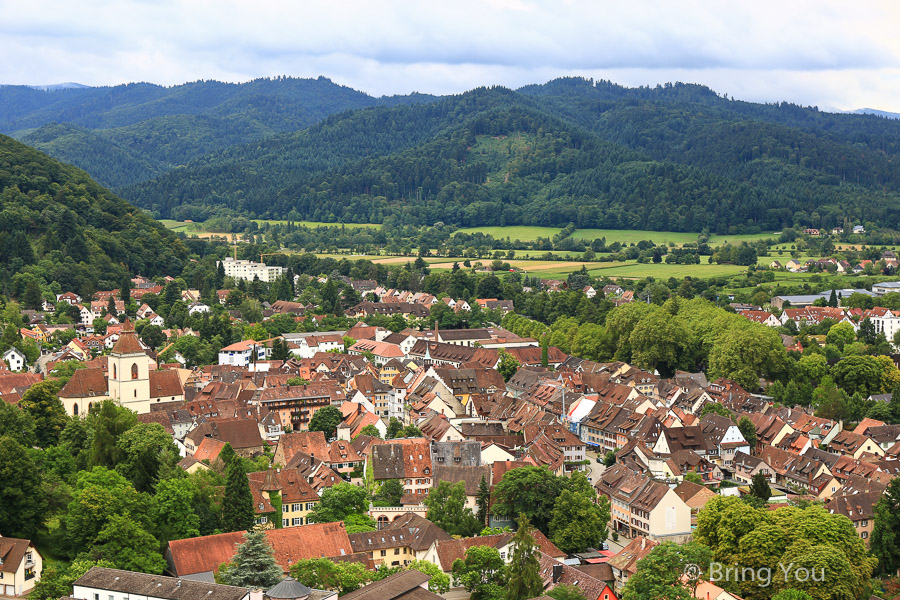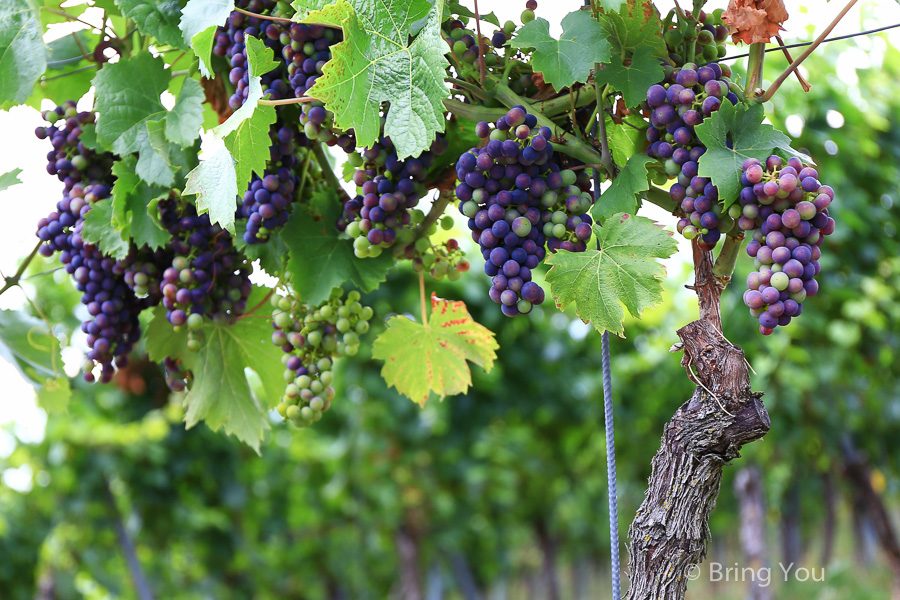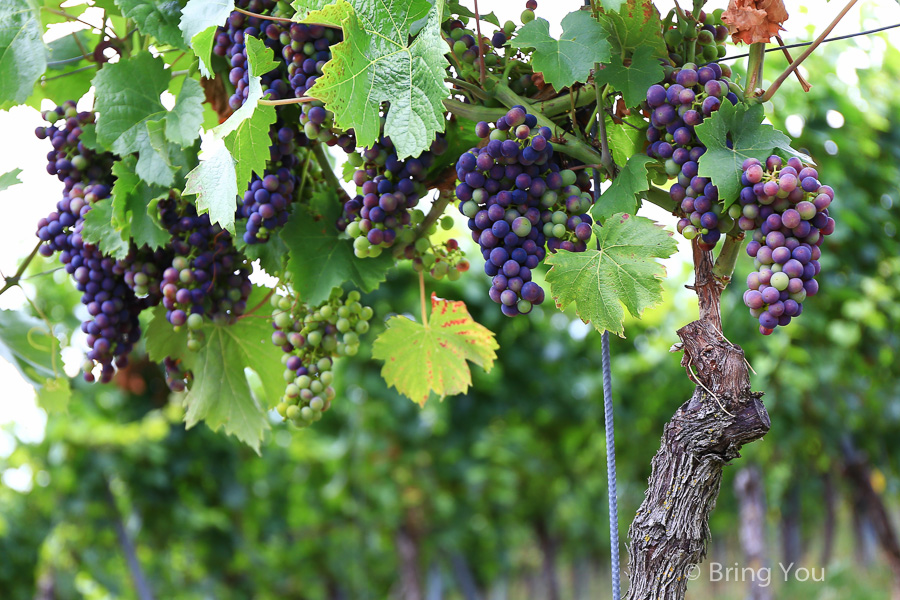 However, Staufen still comes out in the loveliest ways possible. The buildings are colorful as they've always been, bringing out a distinctive personality compared to other counterparts.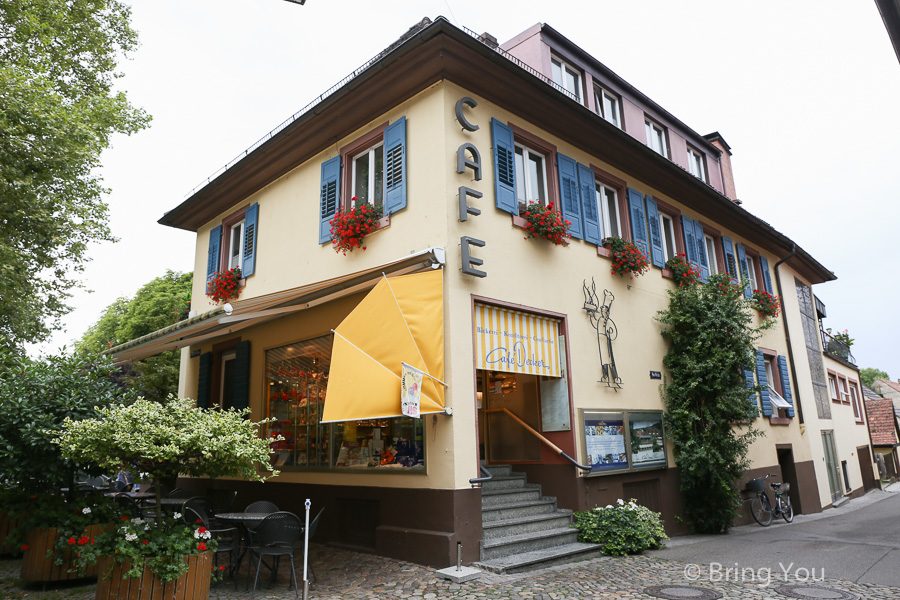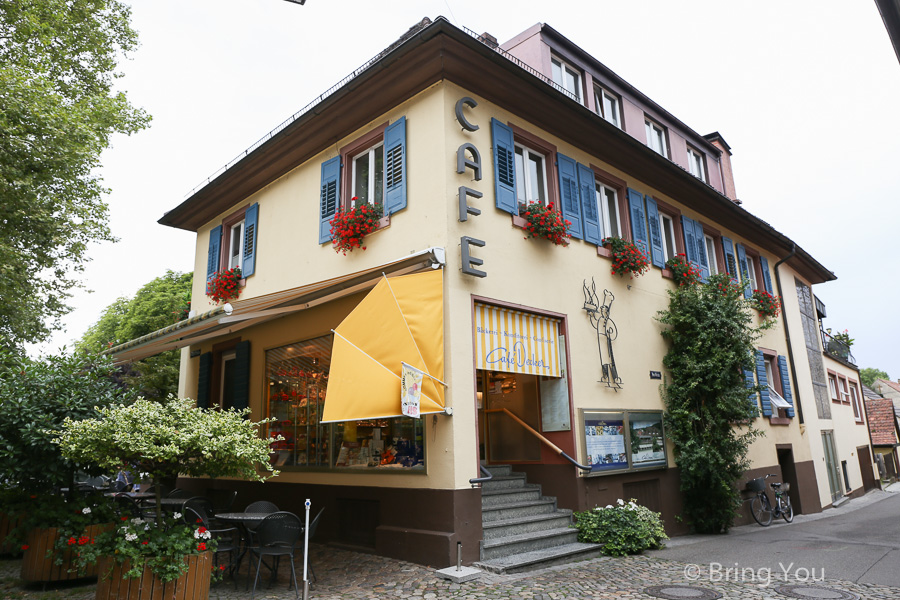 Staufen is also the place where we were introduced to the famous traditional Black Forest Gateaux. Café Decker always nails it when it comes to the best cakes in the entire region.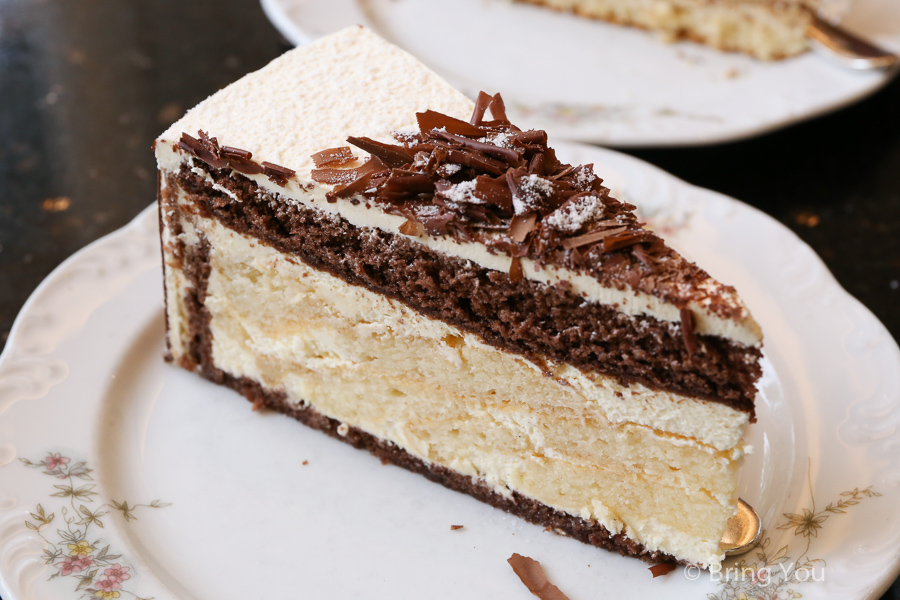 Apart from the insanely famous Black Forest Gateaux, they also have tart and Trüffel on display. No matter which bite you indulge your sweet tooth in, it will bring a smile onto your face followed by sheer feelings of greed. If you're on a diet, make a cheat day with Café Decker for this guilty pleasure!
Hike from St. Peter to St. Märgen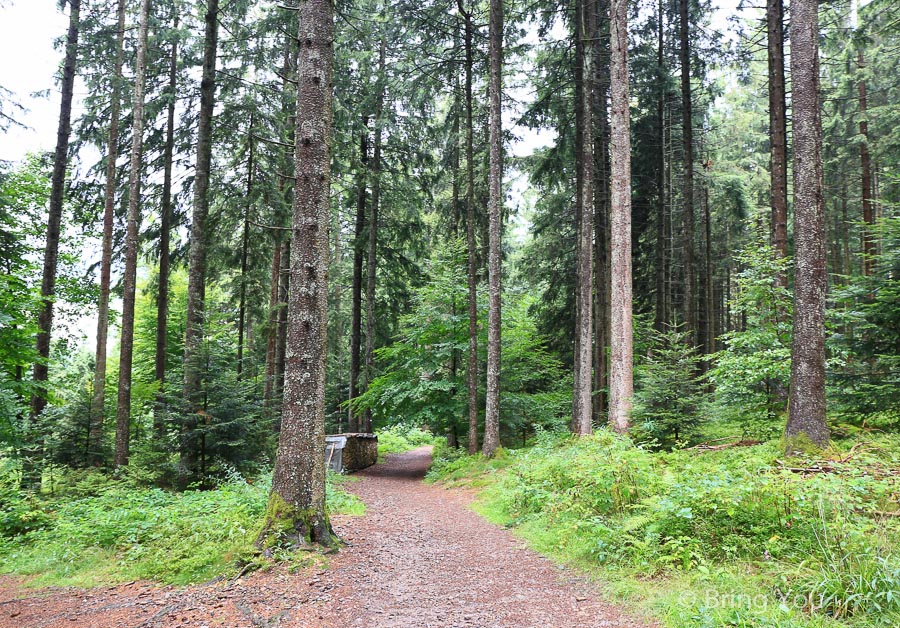 Compensate for the rise in calories you have at Café Decker with a scenic hike from St. Peter to St. Märgen! This hiking trail is a panoramic point-to-point trail, fairly flat and moderate.
We can't stress enough how gorgeous this hike could be. It takes you to the lush farmlands, cutting through the woods, and opening out to the rolling meadows.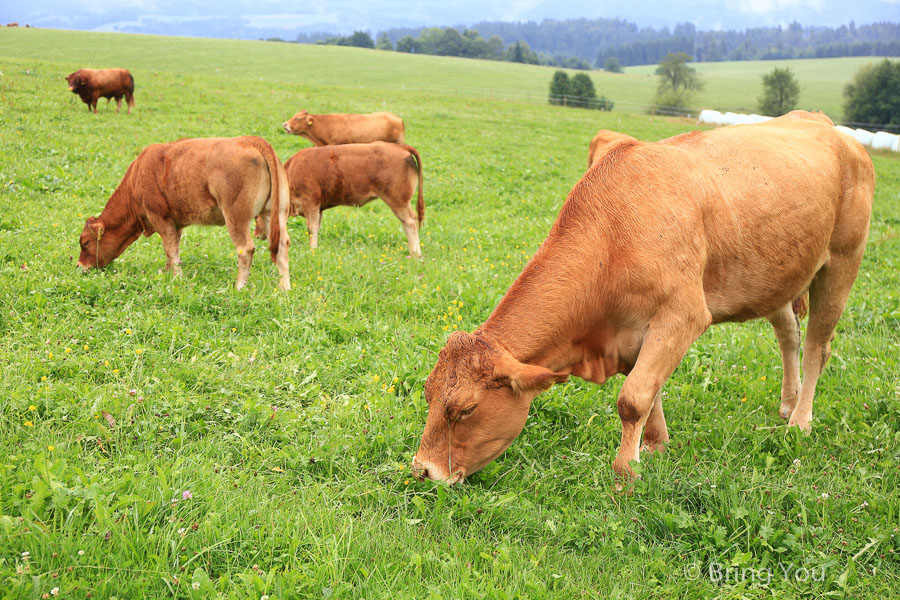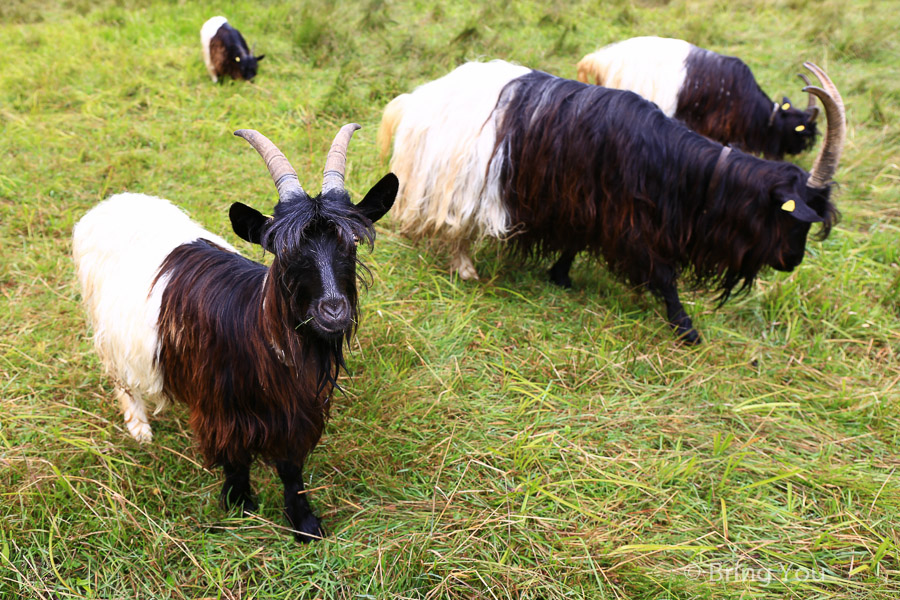 To complete the hike, you need around two hours each way, making it four in total. But of course, it all depends on your speed and how long you want to chill in between, plus some decent minutes for photos too!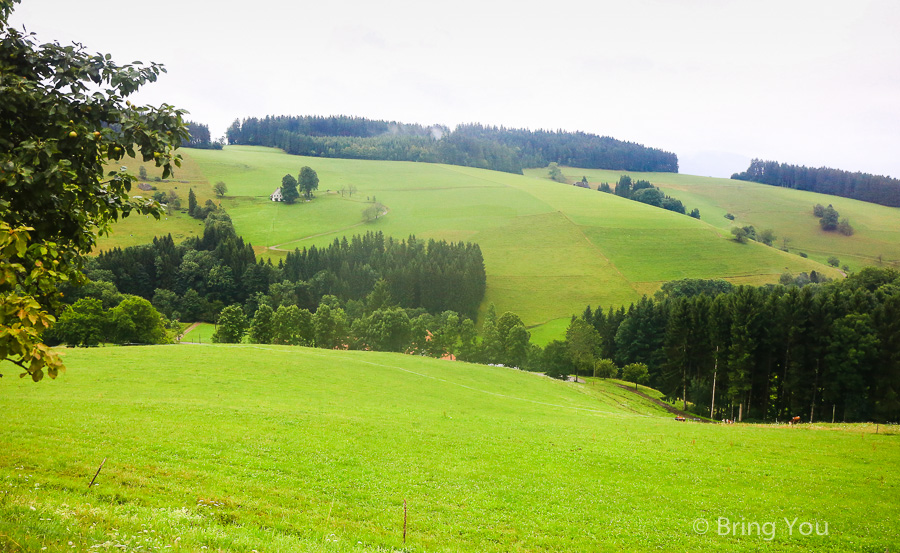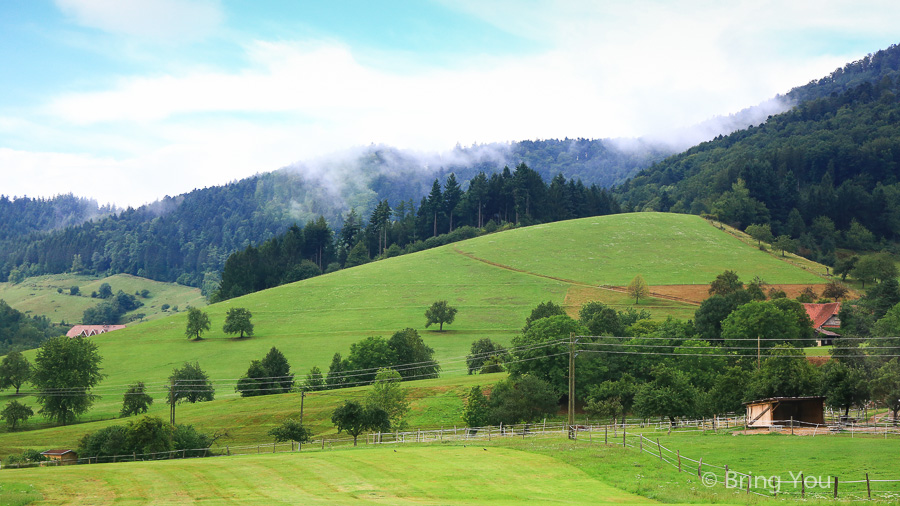 The trail is fairly easy with paved sections and joins with other notable trails in the area as well.
Where to Stay in the Black Forest? Coolest Areas and Recommended Hotels
Hinterzarten
This is a resort village in the Black Forest welcoming lots of ski jumpers every year.
Best hotel in Hinterzarten: Hotel Zartenbach B&B
Gengenbach
This is a good base to explore the Black Forest and lots of hidden alleys to get lost in the blooming hanging flowers and old earthen walls.
Best hotel in Gengenbach: Hotel Restaurant Sonne
Baden-Baden
This is the best area to stay in the Black Forest for budget travelers.
Best hotel in Baden-Baden: Maison Messmer – ein Mitglied der Hommage Luxury Hotels Collection
Triberg
This is the best area to stay in the Black Forest that's close to all the main attractions.
Best hotel in Triberg: Best Western Plus Schwarzwald Residenz
Heidelberg
An old college town blanketed by a romantic cityscape and forest hills that sit by the banks of the Neckar River.
Best hotel in Heidelberg: Villa Benz Hotel garni
Feldberg
The best area to stay in is the Black Forest for nightlife, beer lovers, and lots of cute café patios.
Best hotel in Feldberg: BRUGGER' S Hotelpark am See
Final Words: Team up with Colmar and Strasbourg for an Ultimate Twelve-Day Excursion
The best itinerary we would recommend covers the Black Forest, Colmar, and Strasbourg. They share a similar fairytale-esque vibe with the half-timbered houses, crackling cobblestoned streets, historic houses, hanging flowers, and lots of good food to fill your tummy.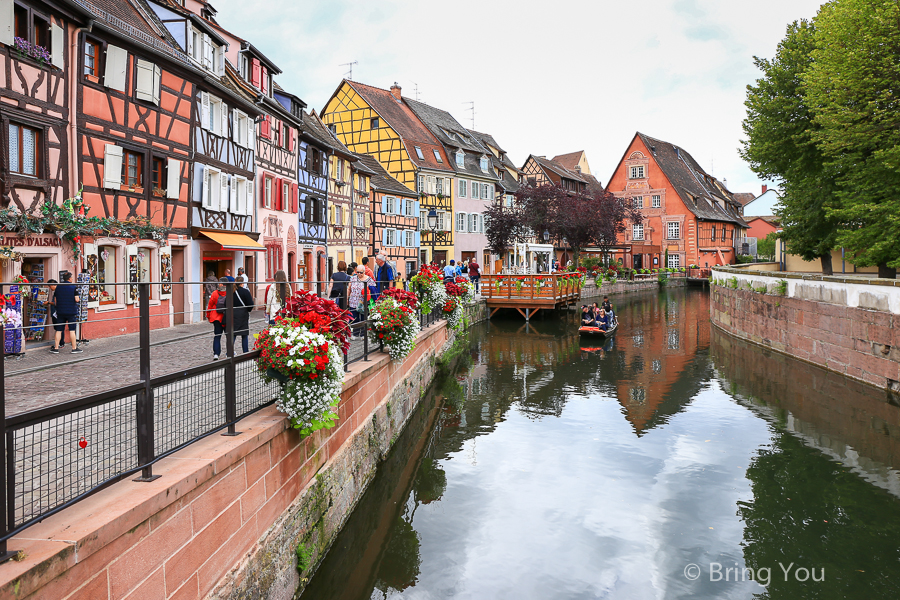 Related reads to inspire your wanderlust and help you plan better: