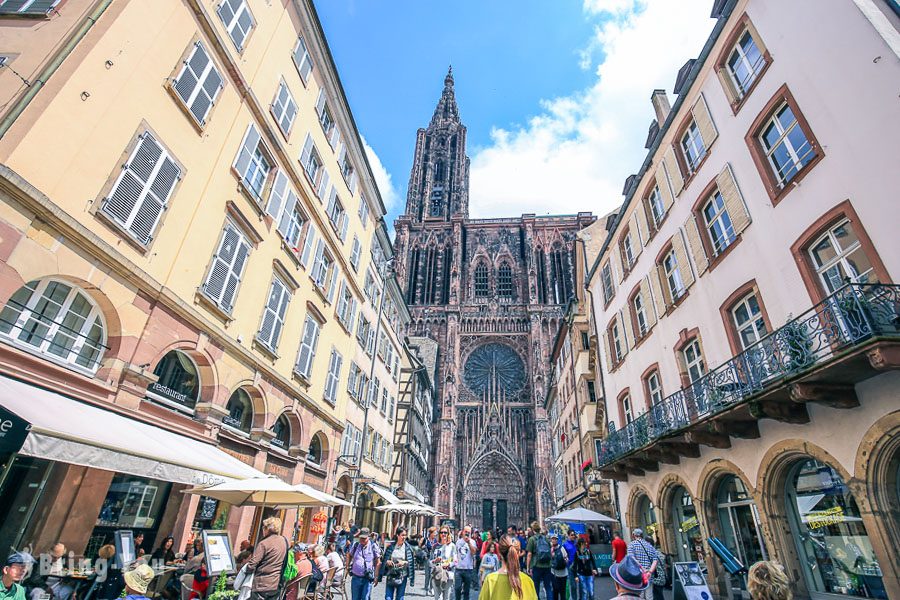 We visited Strasbourg on a sunny day after lingering from Alsace and Colmar in the north of France. Strasbourg snuggled us with a pleasant, welcoming vibe that makes us feel like the friendliest people on Earth actually live there.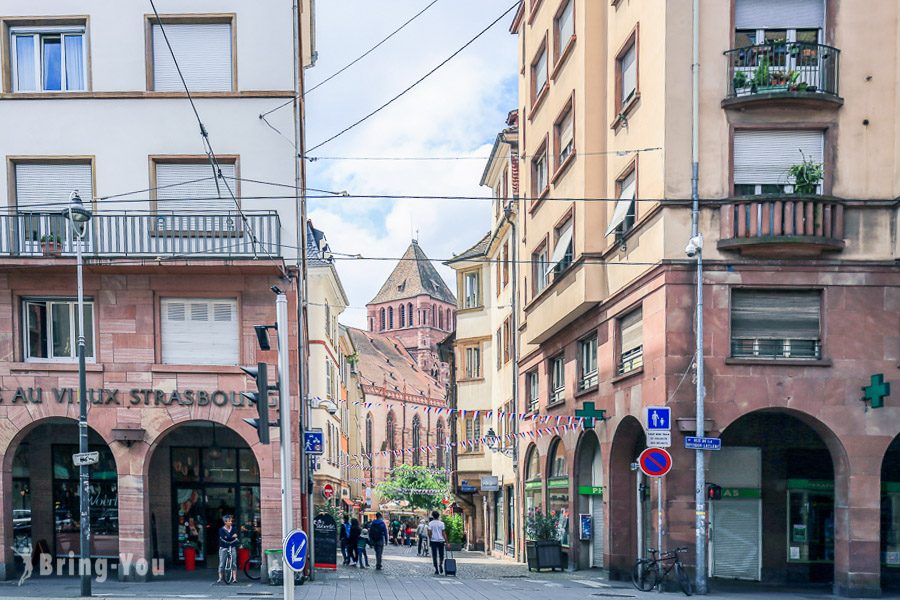 We love Strasbourg so much that even though it's a tiny city, we highly recommend you to visit there at least once. Smash it into a trip combined with Alsace and you're good to go.
Here you will find our favorite hotels and best areas to stay, how to get there from Zurich and Paris, the food we ate, and the best attractions to check out.
Get Your Camera Ready Because Strasbourg Is a City That Steps out of a Fairytale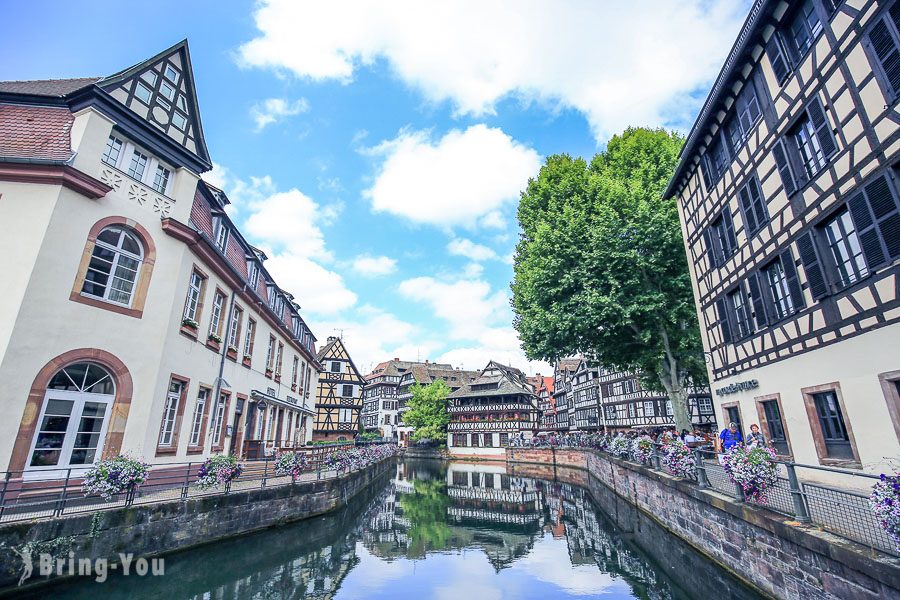 Strasbourg was a small, compact city full of historic buildings, flowers, and mouthwatering regional cuisine.
Within a few hours walking around the city, we instantly got a sense of belonging, so much so that if you put on a French outfit and if you speak a bit of French too, you will feel like a local.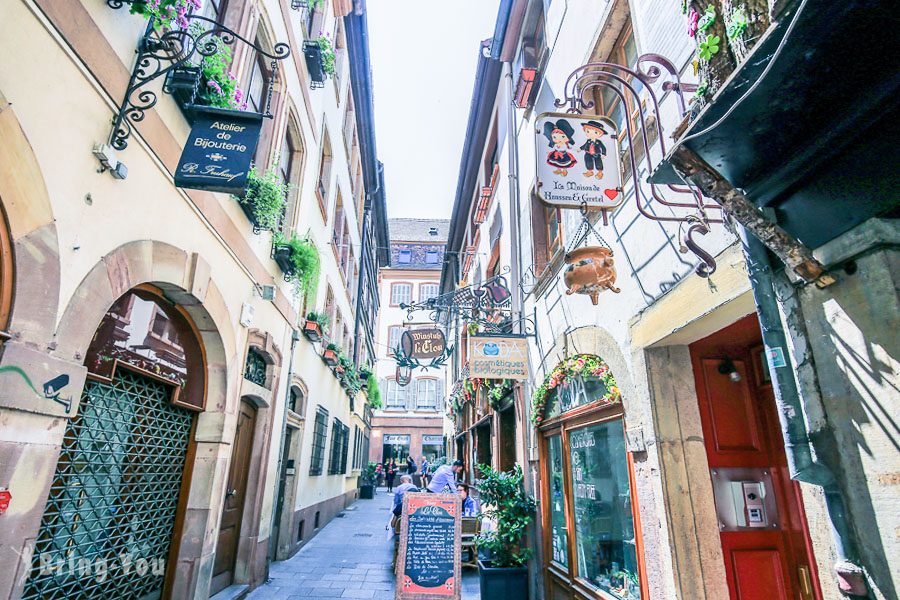 Strasbourg is a unique city on its own, but you won't feel odd or disconnected because there's a beautiful mix of a lot of things and you just feel natural to fit in.
Speaking of wine, we're not crazy wine lovers but the Alsatian wine is spot on! Strasbourg is the capital of this historic wine-growing region, which totally makes sense.
They also call it the Capital of Christmas (not forget to mention that bustling Christmas market event though). There's a twist of German culture in it too. If you can, consider spending two days in Strasbourg!
Let's Start with a Bit of History!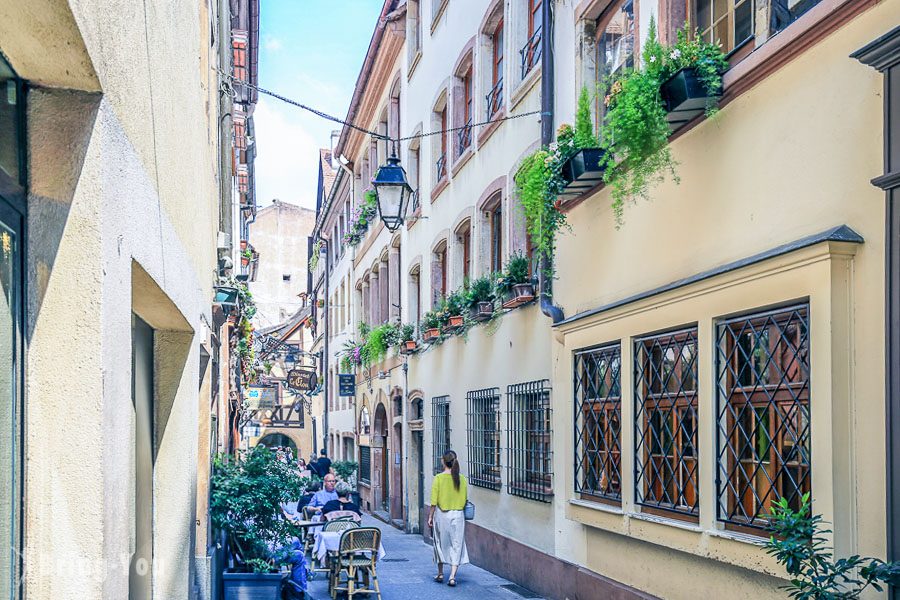 Strasbourg was a small village founded by the Romans in 12 BC and soon became part of the Holy Roman Empire. Since Strasbourg occupies a strategic location in Europe, Germany and France tousled this tiny town. But in the end, Strasbourg and Alsace were finally returned to France after WW2, and they have been French territory ever since.
How to Get to Strasbourg from Zürich and France by Train and Bus?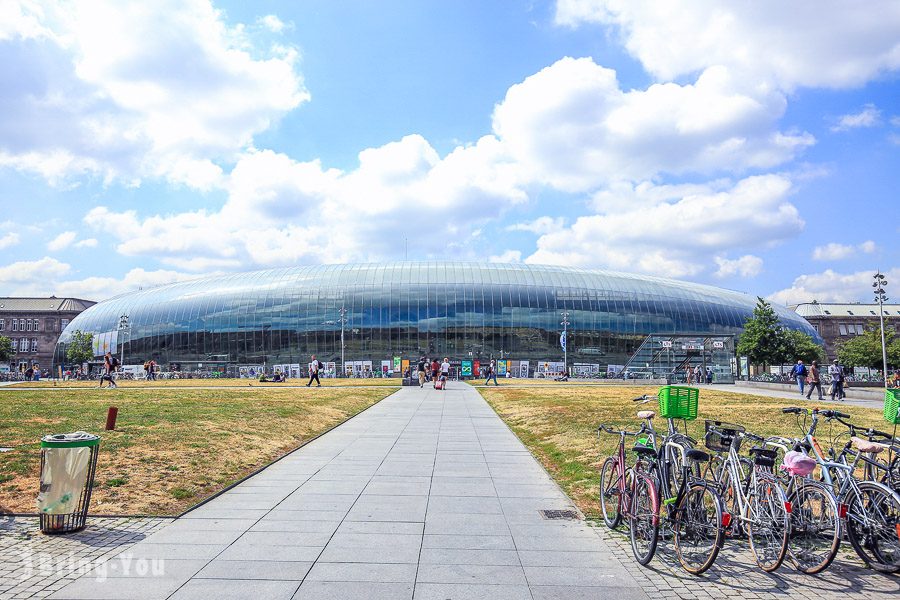 2 hours on the train from Zürich to Strasbourg was not too bad. Zürich was part of Switzerland, which means you'll cross the border and transit mid-way at Basel around an hour after departure time and move on to Strasbourg.
The most popular train routes from France to Strasbourg mostly start from Paris. You spend roughly 2.5 hours on a high-speed TGV.
A bus is also a common option if you're on a budget. But note that it takes a lot longer up to 6 hours. A night bus is also available, which means you leave late at night around 9 pm or 11 pm, and get to Strasbourg at 3 am or 9 am depending on which type of ticket you obtain.
2 Best Ways to Get around Strasbourg to Make the Most of It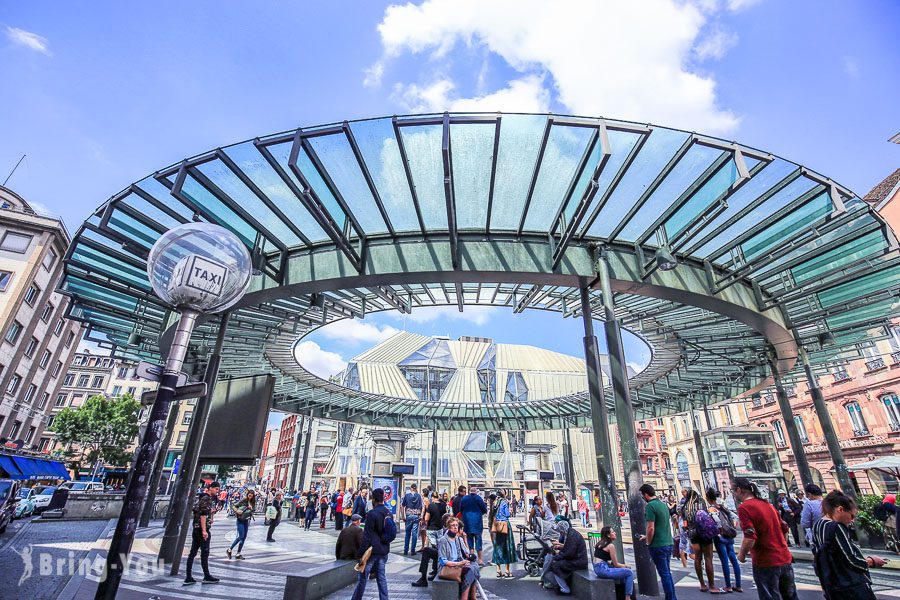 Embrace the peace and soak in the view on your own feet. Strasbourg is definitely not a large town anyway so we guarantee you a lovely time walking.
Sneak into the small alleys, walk on the cobblestoned streets, go shopping and dine out at your own pace. A walking sightseeing trip like this takes you around 4 good hours.
Cycling is also handy and you will see lots of people pedaling down the streets. In case you put too much pressure on your cores and joints after all that walking, board a tram near Cathédrale Notre Dame de Strasbourg back to Strasbourg Railway Station and you're good to go!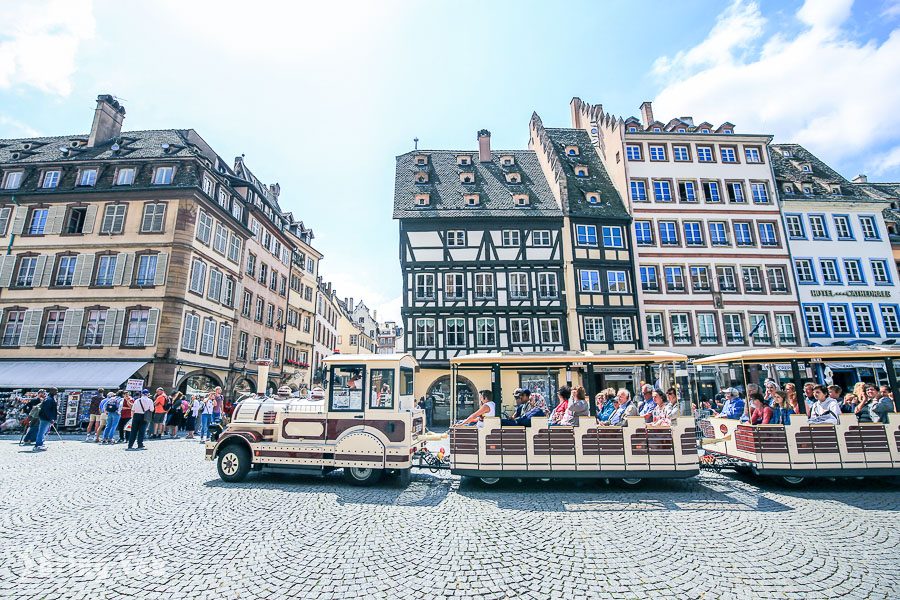 4 Coolest Attractions in Strasbourg for a Few Hours in This Old Town
La Petite France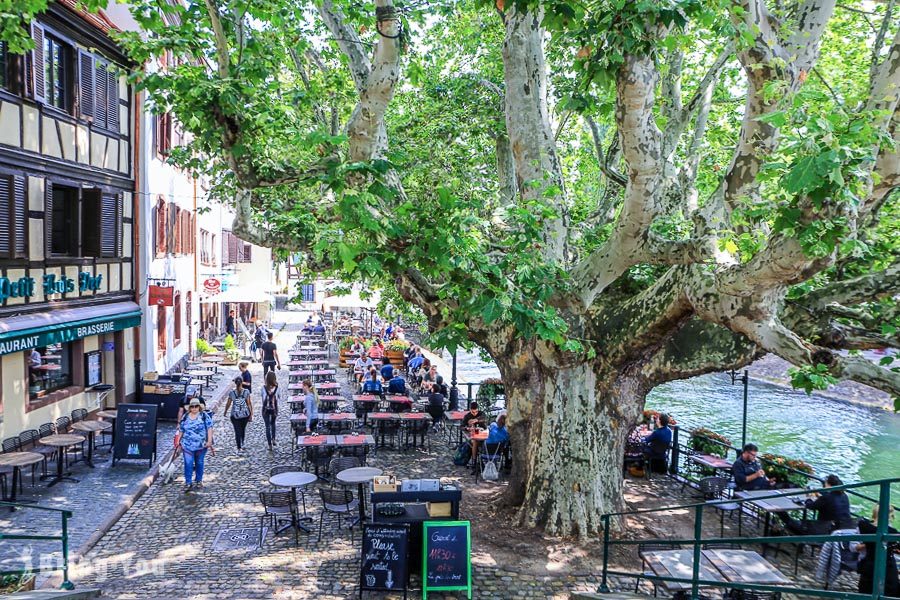 Let's take a stroll in your wildest dream everyone! Follow us on the broken cobblestoned streets and cast your shadow under the timbered houses!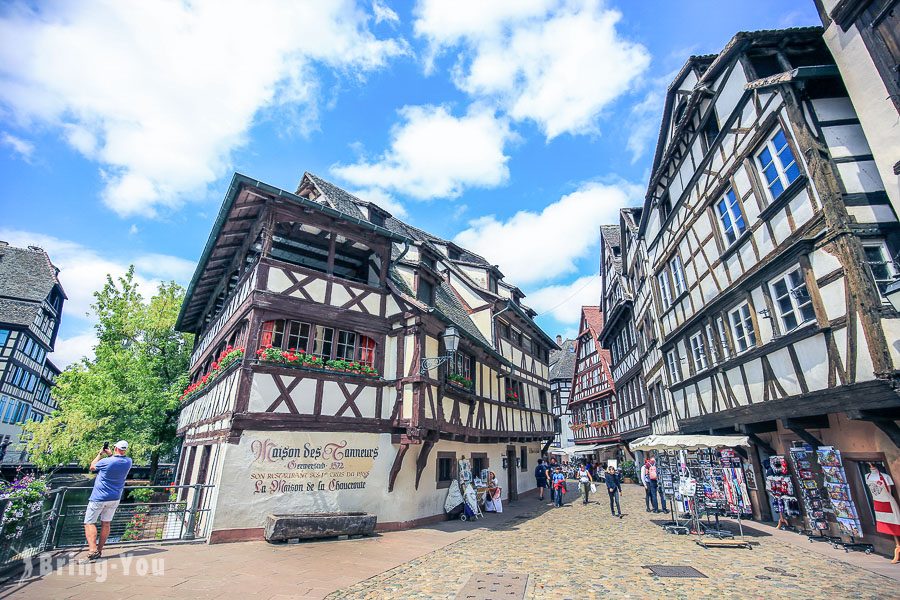 La Petite France is simply a picturesque area, serving as a centerpiece for tourists in Strasbourg. We feel like this romantic area is the highlight of seniors and couples on their honeymoon.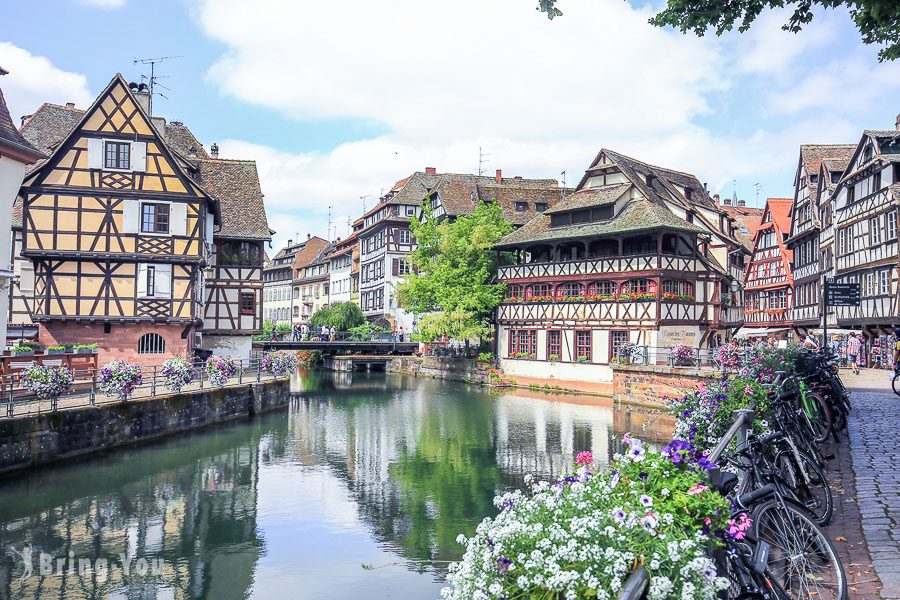 The romantic vibe rings true because everywhere you turn your head to, there are cafes, wine stores, and riverside restaurants where you can just chill in a breezy afternoon. La Petite France is a beautiful place to slow down, unwind, and simply cleanse your mind.
Place Gutenberg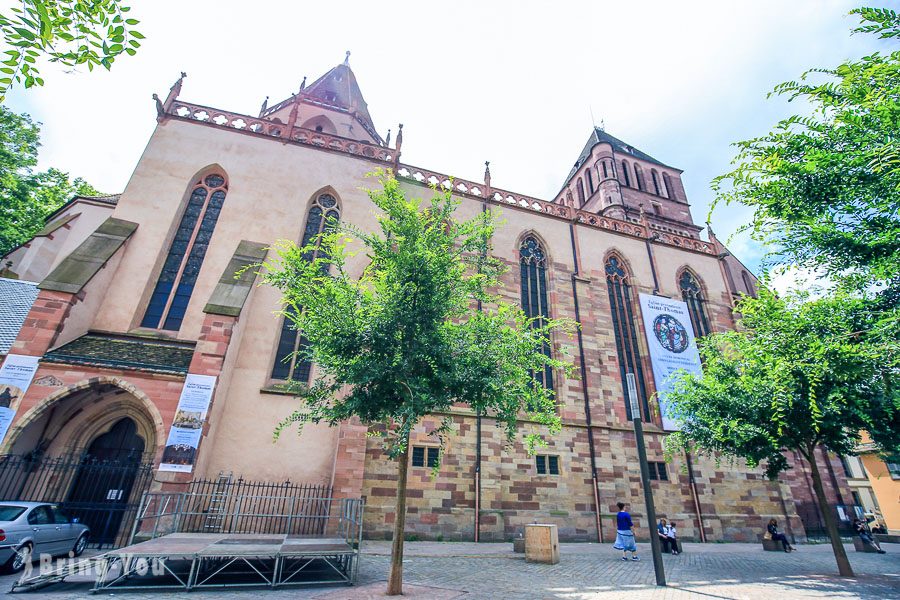 This is a nice little square located mid-way from La Petite France to the Cathédrale Notre Dame de Strasbourg.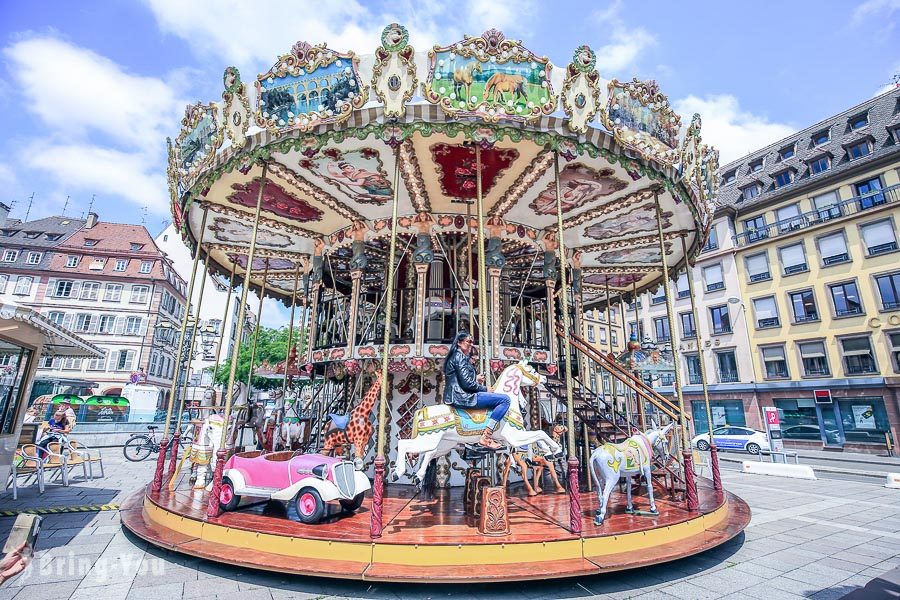 Passing through this random area is a joy itself, but the limelight of all is the colorful carousel. Kids love this place so much! On any given sunny day, you will see plenty of families with kids surrounding this charming merry-go-round for a photo-op.
If your stomach happens to go empty, there are plenty of dining holes enclosing the square to give your tummy a delightful treat!
Place Gutenberg is a brilliant cityscape to snap some landscape shots. Half-timbered buildings unleash a historical vibe that reminds us of something that belongs to the past. Embrace the joyful sunlight to bring out the best colors of the buildings!
Cathédrale Notre Dame de Strasbourg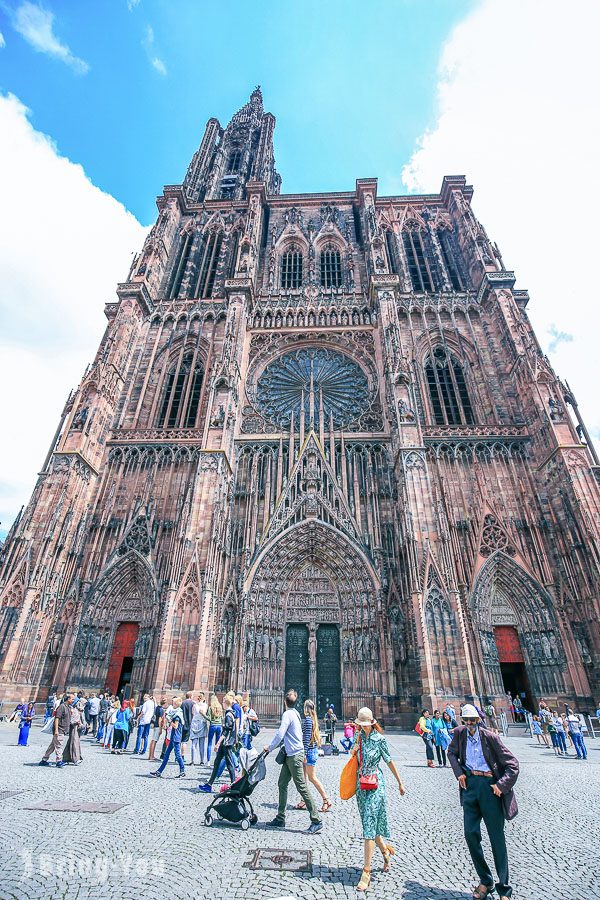 A few steps across the square take you to another highlight of Strasbourg, the Cathedral. You surely know of the Cathédrale Notre Dame de Paris. So here comes one of its siblings!
Gothic architecture came to life as the bloodline of the architecture. It's dramatic, it's hallowed, it transports you back to the Medieval Age.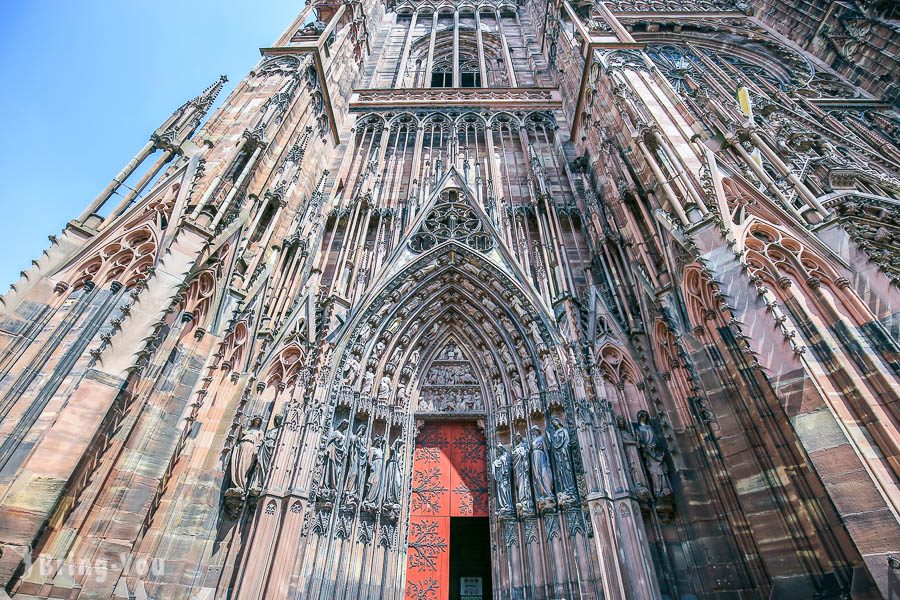 We know some people who decide to stay around this area just to be able to contemplate this magnificent piece of art every day. If you climb to the top of the cathedral, you will be rewarded with an unobstructed view from the roof. And it somehow reminds us of Duomo di Milano too. It's a breathtaking climb over 500 steps circling a spiral staircase. So it's time for a small workout anyway!
Place Kléber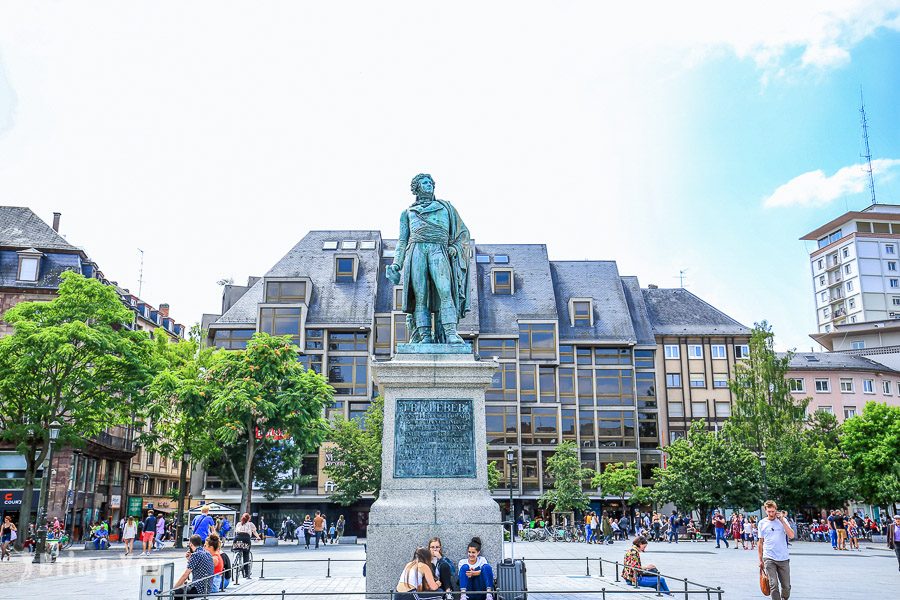 Leave the majestic holy shrine behind, we walked back on Rue des Grandes Arcades and that's how we found Place Kléber located just five minutes away. This is another little, bustling gathering point in the main commercial district of Strasbourg.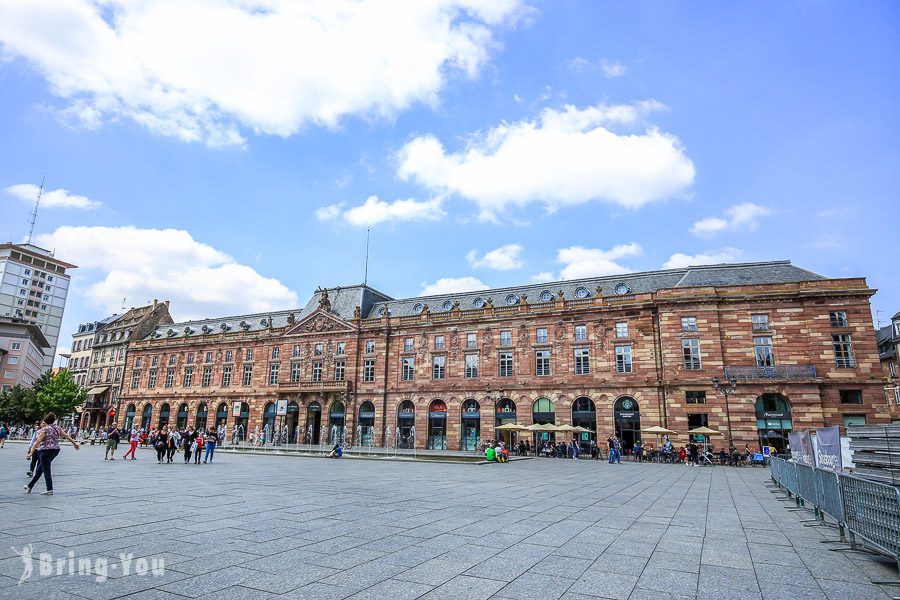 If you can, come across the square during sunset to embrace the stunning reflection of sunlight. The monument of Kléber is placed right in the heart of Place Kléber while heritage buildings are enclosed around him, creating a kind-of-square meeting hub and resting area.
And if you come over during Strasbourg Christmas Market, Place Kléber will have you bounced off the wall with plenty of Christmas vendors all over the place.
When Should You Visit Strasbourg? Summer, Autumn, or Winter?
If you can visit Strasbourg during the summer months, perfect! Embrace the warm weather and undisturbed sunlight to put on your favorite maxi skirt and pose by the blossoming flowers. Summer between July and August is a great time to cycle on the cobblestoned streets when the air is crisp.
The second best would be autumn if you're crazy about fall colors! Autumn brings in a galore of festivals, including wine tasting events (yum, that Alsatian wine!).
If you wait a little longer, December is a cheerful time to enjoy the festive Christmas markets! Put on an Elf costume and rock Capitale de Noël in your own way!
3 Places We Dined to Soak in the Authentic Food Culture of Strasbourg (Plus Really Good Chocolate Too!)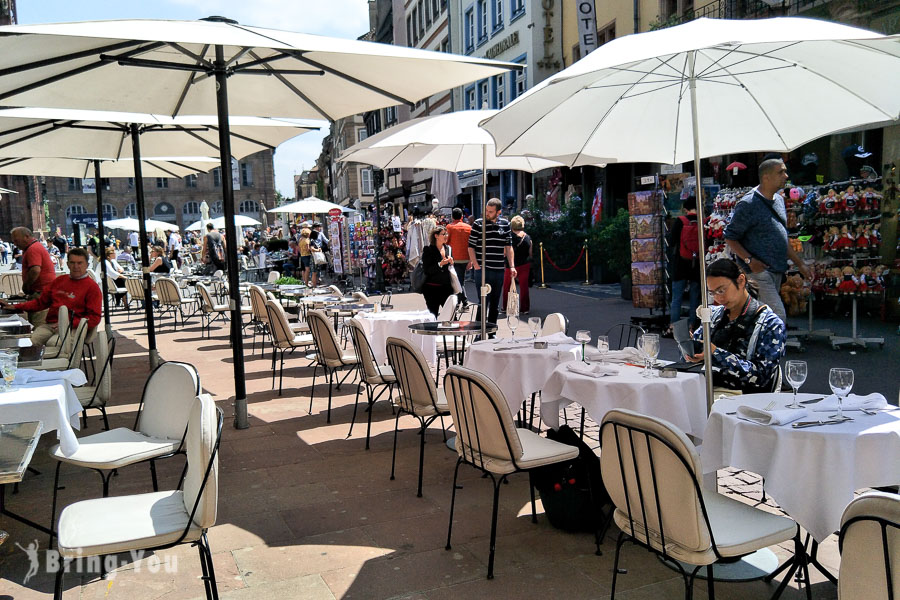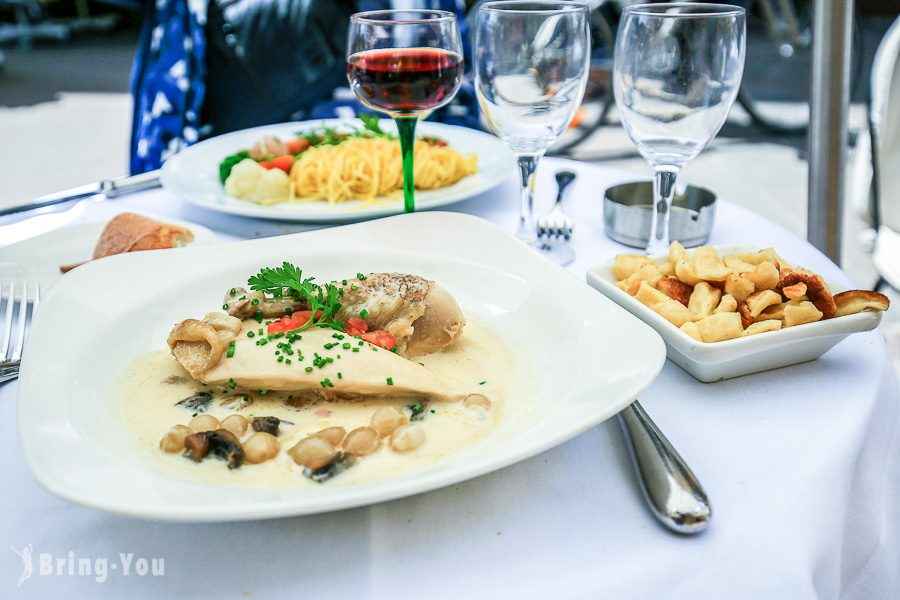 Recall the afternoon when we lounged back in the dimly lit dining room of Maison Kammerzell. It truly allowed us to blend into the heritage ambiance in a well-preserved medieval civil housing building. They offer a blissful menu of German and French food. We decided to go for the classic coq au vin and it was diligent!
If you crave that silky niceness of beer and some comfort food, Academie De La Biere totally kills it, especially with a serving of tarte flambee!
Ah yes! If you still have space for a "dessert stomach", make sure to pop into Jacques Bockel Chocolaterie and indulge your sweet tooth in some macarons or chocolate-filled marshmallows! The taste is exquisite!
Key Takeaways: Our Favorite Areas to Stay in Strasbourg (Plus 3 Best Hotels to Recommend for Your Budget)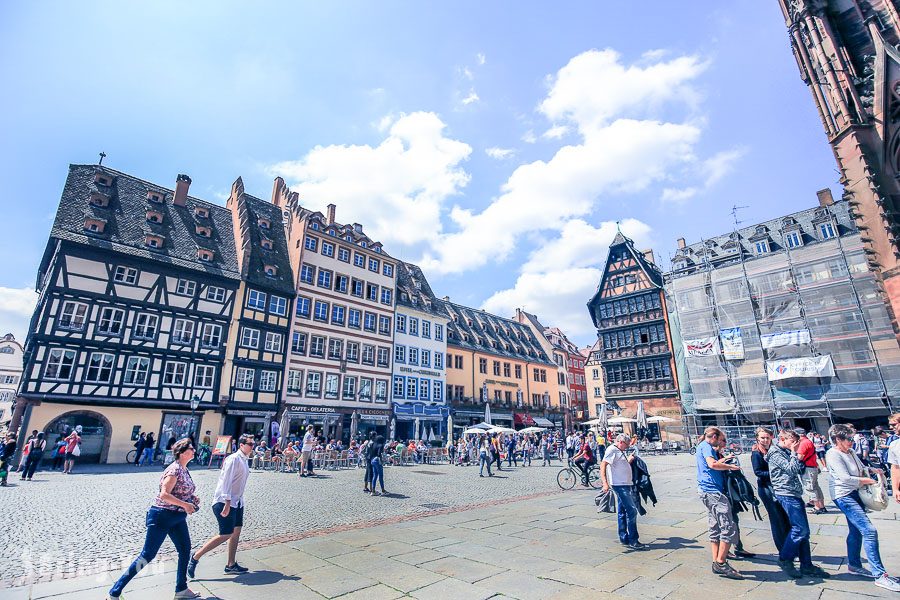 Those visiting Strasbourg to shop til' they drop and laze around in restaurants, we want you to consider the neighborhood around Place Kleber. You'll have in hand all the main happenings with a fabulous shopping galore surrounded by popular restaurants.
Gare Centrale is a perfect place for those on a sojourn. If you only have a night or two to spend, check out this area as it's affiliated with the main train station. You can walk everywhere with ease and all the main attractions lie within a short distance.