In the north of Thailand lies Chiang Mai that has exploded in popularity amongst tourists and ex-pats alike. Your to-do list will soon be filling a few pages once you start reading up on this ancient city and the city can easily be seen as a one-stop-destination. Here you can head into the mountains, discover nature, delve into ancient and traditional cultures, go shopping, indulge in mouthwatering. It does not stop there! The city is only a few hours by bus from even more exhilarating experiences so it is understandable when your itinerary might start to seem overwhelming. Here is a concise list of 15 things you simply need to do in Chiang Mai when you head to this exciting city.
Explore Chiang Mai Old City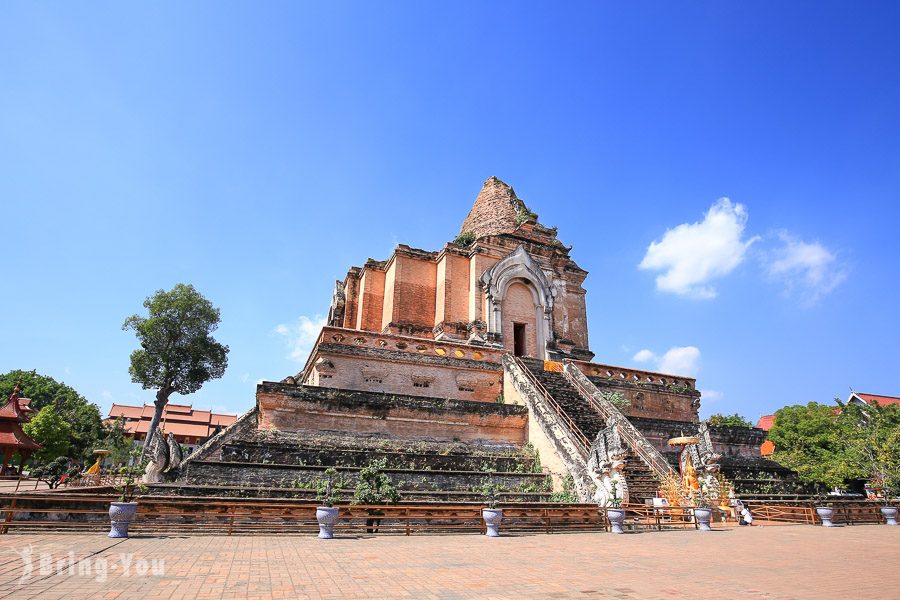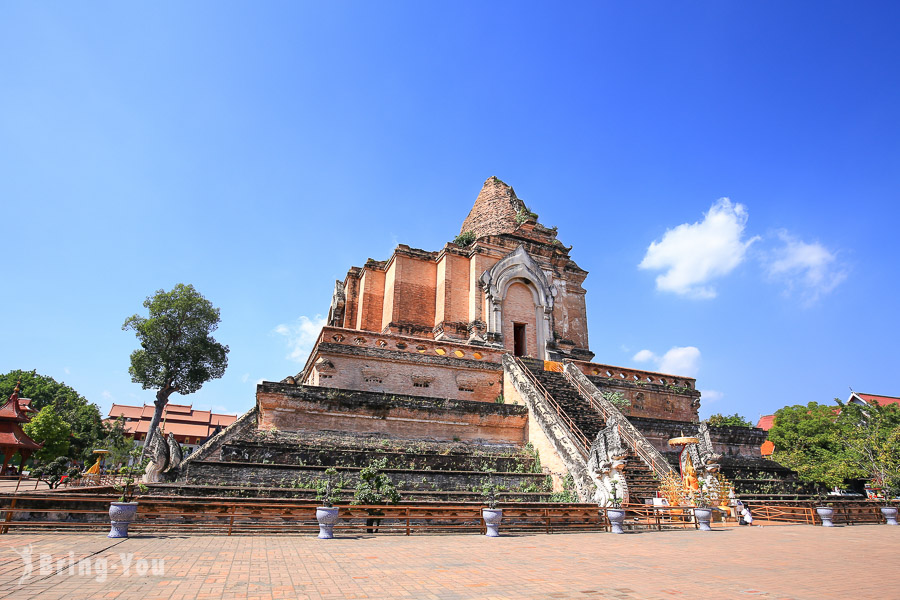 In the center of Chiang Mai is the moated Old City. This 1sq/mi walled area dates back over 800 years and includes many cultural and social attractions. One of the top things to do is to visit the Chedi Luang Pagoda. It is a very important landmark here and features many culturally meaningful buildings and statues including a replica of the famous Emerald Buddha and the city pillar. It is also worth visiting the Chiang Mai National Museum and Lanna Folklife Museum to learn more about this region and its people. A charming way to explore this area is by taking a bicycle tour.
On Sundays, you can hit the streets for the eclectic walking street market that starts in the late afternoon and carries on late into the night. Here you can get your hands on many native crafts and delectable local foods.
Sip Cocktails in Nimman Road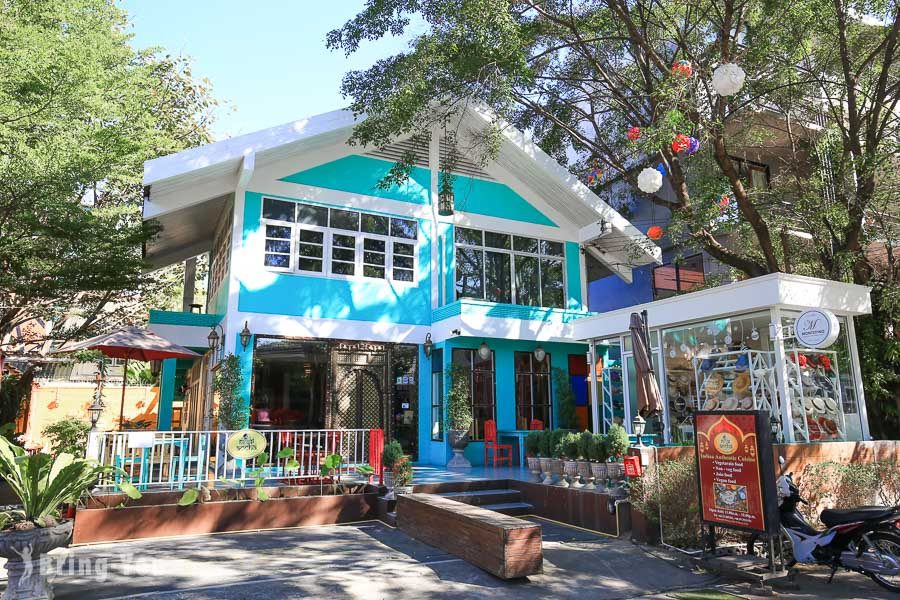 This famous road is located in the Nimman area which is also where you would find the University of Chiang Mai. It is roughly a mile long and is considered the trendiest area in Chiang Mai. It is particularly popular amongst students as there is more of a cosmopolitan feel than most other areas. There are many upscale stores and exclusive boutiques that line the streets. The nightlife here is also a big attraction as there is a great selection of upscale bars and restaurants. It is a welcome change of scenery when the raucous Thai bar scene gets too overwhelming.
Some popular spots to visit include the Maya Lifestyle Shopping Center and Kantary Terrace which both feature many luxury brands. Myst Rooftop bar promises spectacular sunset views and Warm-Up Café is always buzzing with students and has an infectious atmosphere.
Shop 'Till You Drop – Chiang Mai Night Market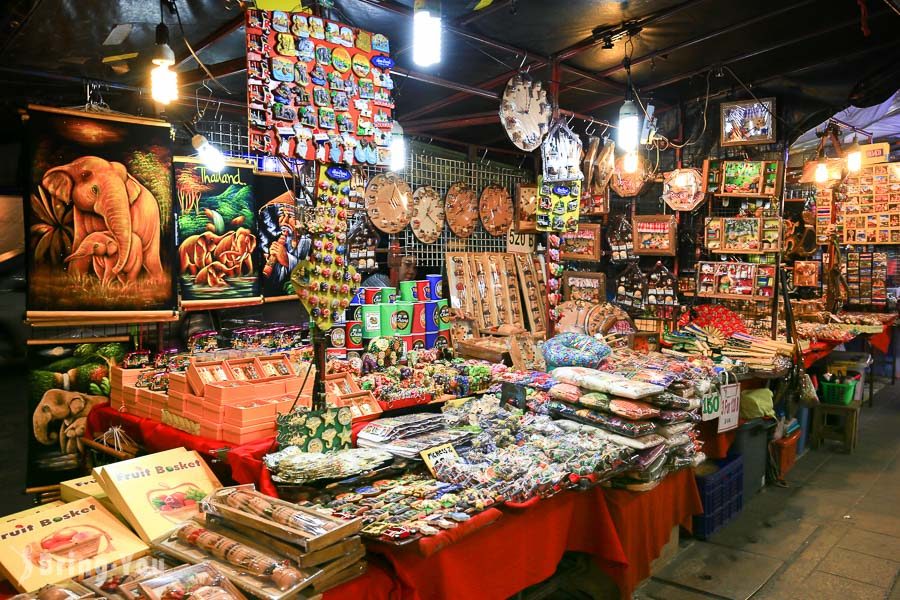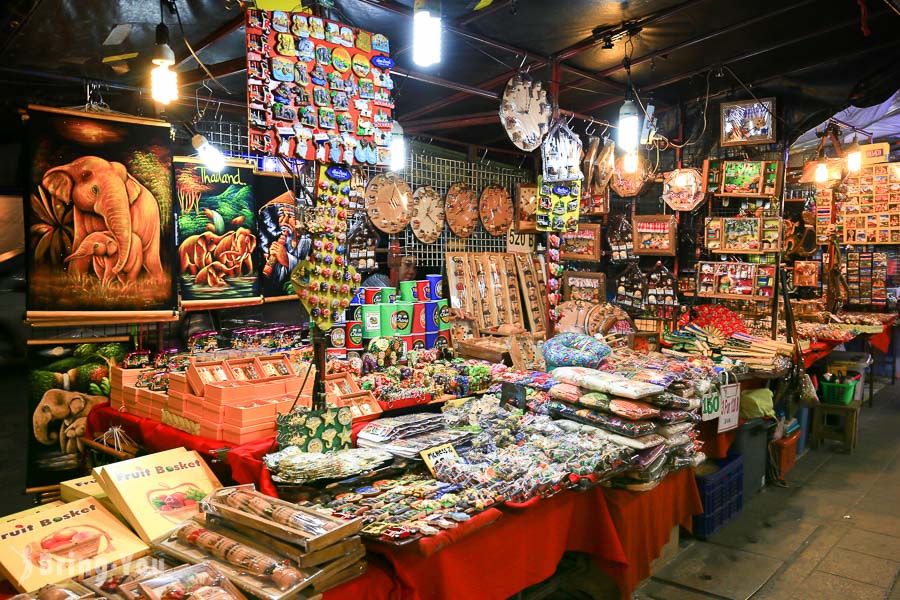 Shopping and Thailand are synonymous and after dark Chiang Mai's night market comes alive to satisfy your shopping needs. The market is found on Chang Khlan Road and spreads out in a 2-block radius at the Loi Kroh Road juncture.
Here avid shoppers can browse through hundreds of stalls spilling out into the streets that sell an astonishing range of goods, clothes, accessories, and even furniture. If shopping leaves you famished, there is also a host of local and international food options available. In Thai culture, it is unlucky if the first customer of the day does not purchase an item, so it is always worth it to try and be there early, as you might strike a bargain. Haggling is also still an accepted practice and can be quite a thrill!
See How the Royals Live – Bhubing Palace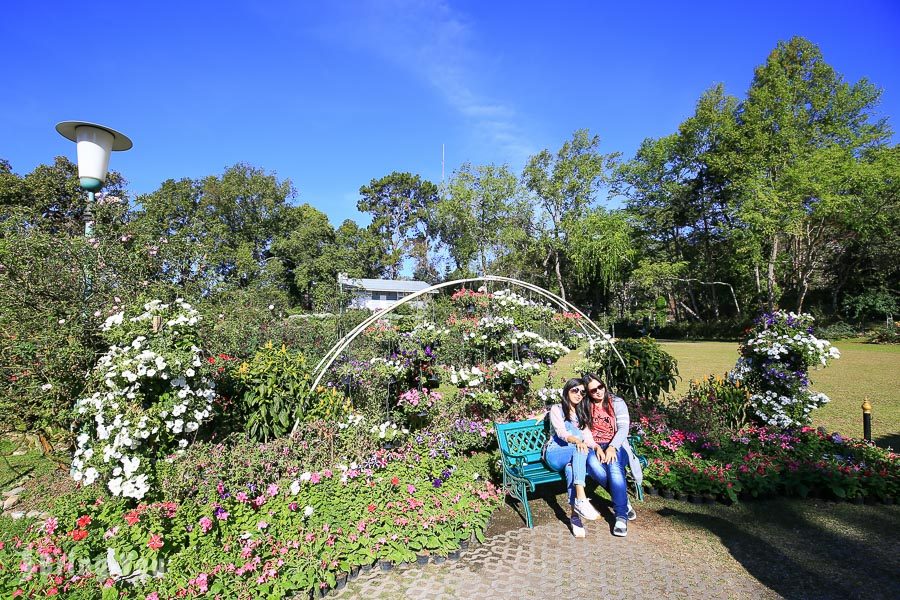 Unlike European palaces, this palace only dates back to the early 60s but still serves as the winter royal residence till today. The palace is open to visitors from April- December when it is not in use and it is located on the iconic Doi Suthep Mountain. Visitors can stroll around the gardens and marvel at the splendid colors found amongst the walkways. There is a royal rose garden as well as hundreds of orchids draping over the greenery.
The fountain is also an impressive sight with its sprays rising high up in the air. There is also a greenhouse that is bursting with fragrance from all the exotic flora they have collected under the glass roof.
Recommended Local Tour: Doi Suthep-Chiang Mai City Temple Tour
Devour Some Khao Soi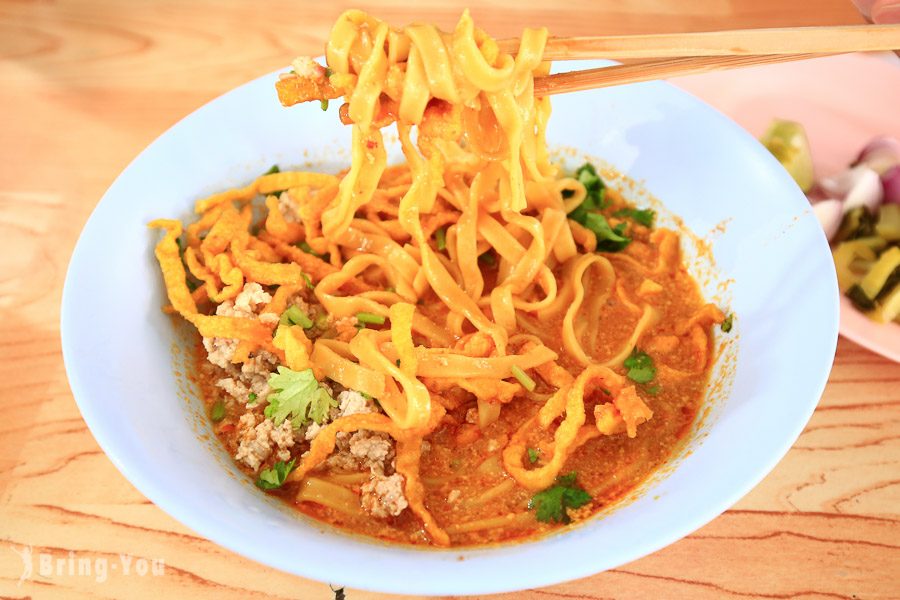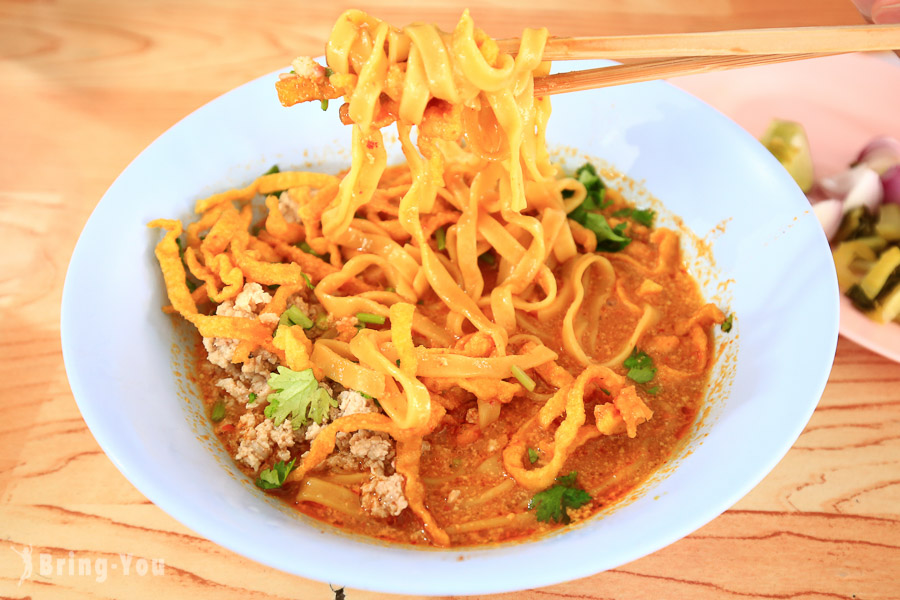 Thai curries are simply delectable but when you add the concept of "slow-cooking", anything is bound to be outstanding. Khao Soi is a traditionally northern-Thai dish that consists of a hearty Thai curry base and topped with slow-cooked chicken or sometimes beef. The flavorful curry also has steamed cut noodles and is topped with crispy dry noodles for extra crunch.
In the old city, you will find many traditional restaurants that serve it authentically. Some places opt to change it up a little and add more veggies or change up what they serve on the side. You should also consider what spice level you are comfortable with before ordering. Khao Soi Mae Sai is a very popular spot to the northwest of the old city that is highly regarded as serving the best Khao Soi in town.
Temple Hop – Wat Phra That Doi Suthep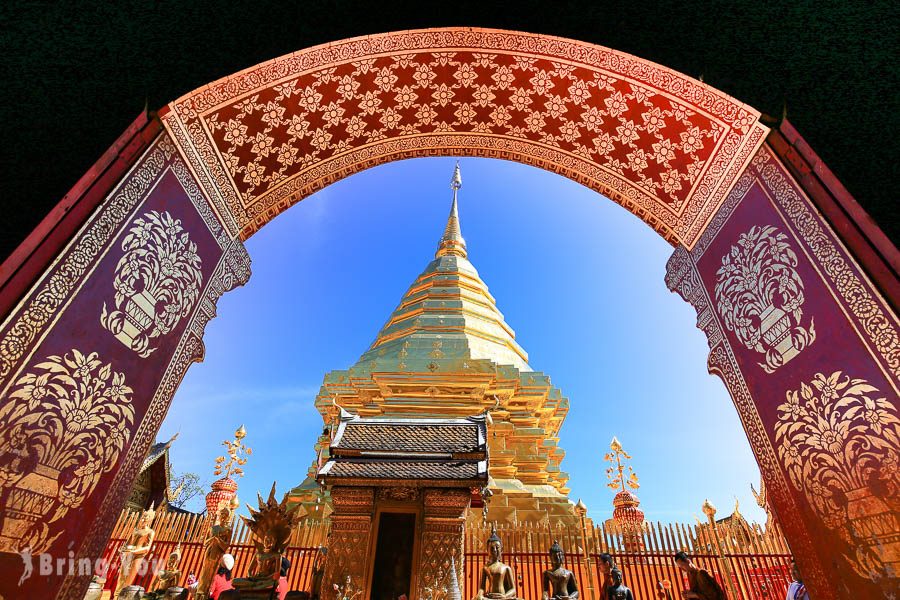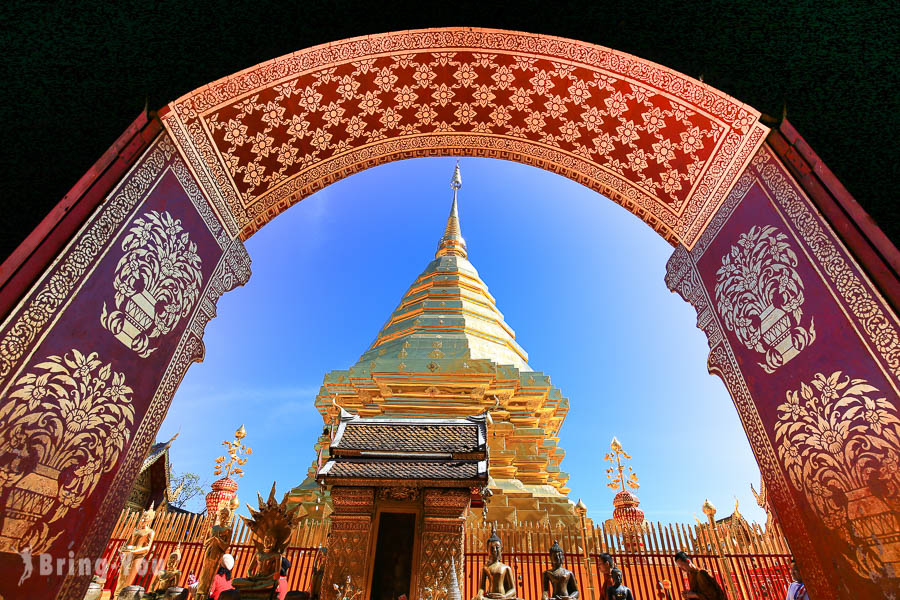 Hidden in the thick jungle, a mere 15km outside of the city, you can find this glistening landmark atop Doi Suthep mountain. Wat Phra That Doi Suthep is a temple built by the Lanna people from northern Thailand and is the pinnacle of their power and affluence. The temple is decked out in gold from the roof to the floor and is clouded in an air of mysticism around its origins.
Two intricately decorated Nagas line the 300-step staircase to the temple grounds. If the staircase assent is too daunting, there is a newly erected cable car system that can transport eager temple tourists to the top. Once there, you can explore the pristine grounds that are of extreme importance to devout Buddhists across the country.
Recommended Local Tour I booked: Doi Suthep and Bhubing Palace Half Day Tour
See Furry Friends – Chiang Mai Night Safari
Similar to a scene from "Night at the Museum" this safari park comes to life after dark. Visitors can experience animals from all over the world and see them roam free as the sunsets. The park has 3 sections: Savanna Safari, Predator Prowl, and the Jaguar Trail.
The first two sections only open after 6 pm, after which you can get up close and personal with the animals.
At the Savanna Safari, you are taken on an open-sided tram to see herbivores from all over Africa and Asia. Next up is an exhilarating ride past some fierce predators including Bengal Tigers, lions, and bears. The third section, Jaguar Trail, is taken on foot and leads you through the habitats of some interesting creatures like emus, tortoises, and flamingos. The Jaguar Trail is open earlier in the day and it is advised that you visit this part before the night safari starts. Also, note that there are English and Thai trams so make sure to have a look at departure times for your preferred language.
As if the animal spotting is not enough, there is an impressive water-fountain that is the backdrop for the nightly laser show as well as a fun-plaza and VR experiences.
Get Discount Ticket: Chiang Mai Night Safari Park
Become One With Nature – Doi Inthanon National Park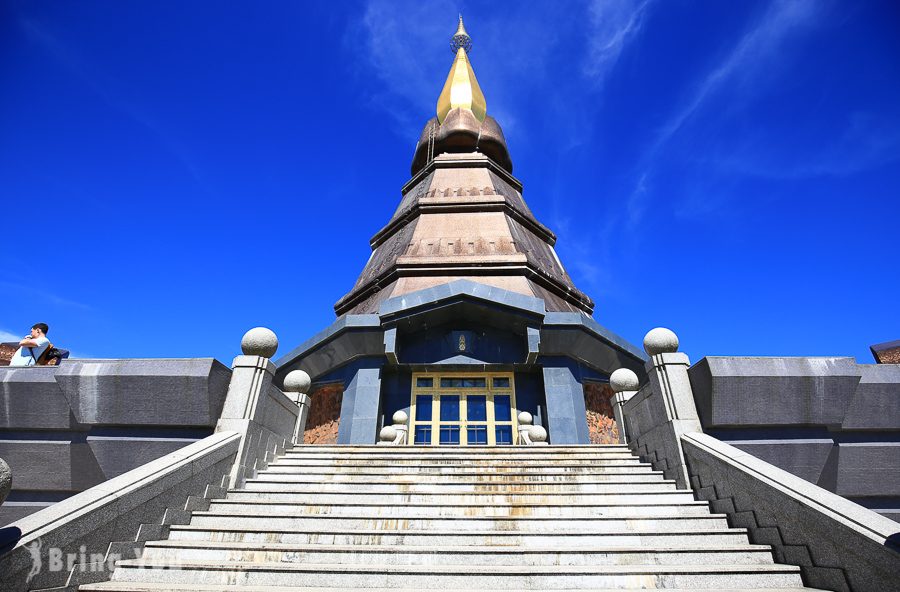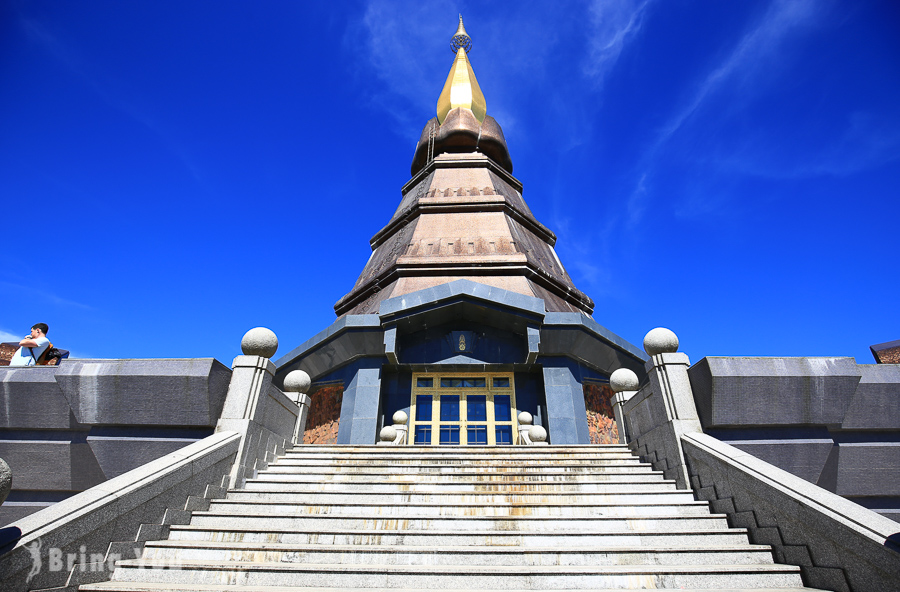 Thailand is well on its way to setting many conservation benchmarks in Asia. Doi Inthanon is one of the places you simply must visit if you want to get better acquainted with nature in this part of the world. The park impressively spans over almost 500ha of dense jungle and mountainous landscapes.
Take your motorbike or car up the winding roads through the green expanses of the forest to reach the summit of 2500m. Don't forget to pack a jacket! Thailand may be known for its sweltering summer days but even the heat is no match for these altitudes. There are endless activities in the park. You can spot some endemic birds amongst the 300 species that live there or search for some mammals as there are plenty of monkeys and bats around. For the more adventurous, 4 different hiking trails take you into the heart of the forest. Other special features in these mountains are the numerous waterfalls where you can take a dip in the icy water or have a picnic on the river banks.
An All-set tour is recommended cause it's so far away from the city center: Doi Inthanon National Park Day Tour
Marvel At Alternative Art – White Temple (Wat Rong Khun)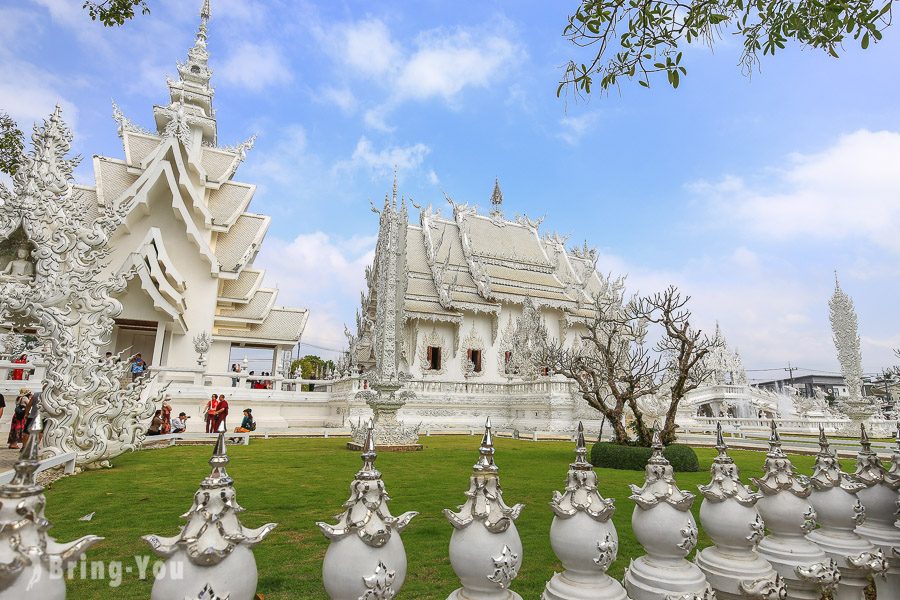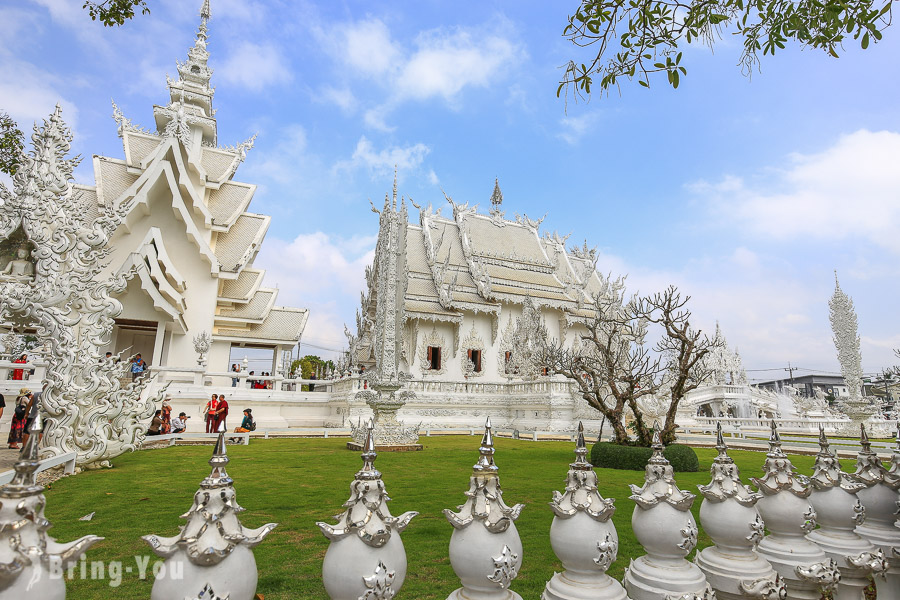 Thailand homes some of the world's most magnificent Buddhist temples but the memories of sacred attraction seem to blend into each other after a while. Except at Wat Rong Khun. This is a privately-owned art exhibition that is styled as a lavish white temple. Even though its main purpose is not to serve as a place of worship, it still depicts the divinity of dharma and takes visitors through the cycle of samsara (birth, death, and rebirth). The messages depicted on the walls and through the sculptures and trimmings are universal and transcends beliefs and languages.
It is situated in Chiang Rai, 200km from Chiang Mai, and one can effortlessly travel between the two cities by bus. This trip is well worth it as the White Temple is a one-of-a-kind experience of which every detail will be etched in your memory for a long time. It is compellingly beautiful and evocative from every angle.
Local Tour I booked: Black House, White Temple, and Blue Temple Trip
Step Into the Dark Side – Baandam Museum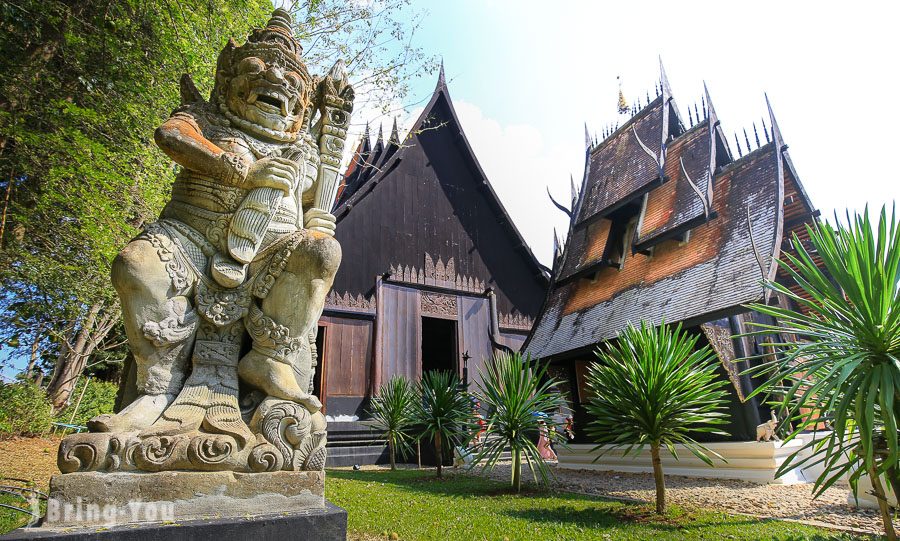 Another of Chiang Rai's art-meets-temple attractions is Baandam Museum, also known as the Black House. Thawan Duchanee is a contemporary Thai artist that painstakingly curated this museum and drew inspiration from the macabre. Inside these temple-esque buildings, you will find various well-maintained animal remains converted into decorative pieces like chairs, chandeliers, and rugs. The artist lived on-site for many years and added incredible details to every corner. Grand wooden beams are intricately carved with curious scenes and no statue, rock, or plant is out of place. It is eerily immaculate and haunting without being gory.
There are around 40 structures scattered amongst the gardens, each showcasing unique interiors and adapting architecture from many parts of Asia.
Shop Like a Local – Warorot Market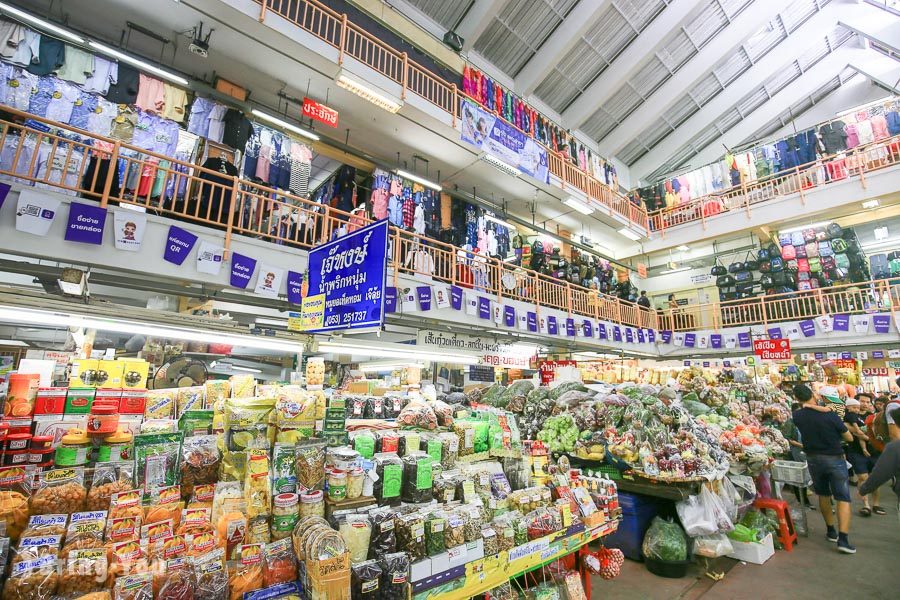 Southeast Asia is dominating the market-tourism sector and people flock from far and wide to experience this controlled first hand. Warorot Market in Chiang Mai's foremost local food and goods market where you can find nearly anything your heart desires. This 3-story building is filled to the brim with local snacks, meals, produce, and a multitude of bargain goods.
Shoppers can spend hours getting lost amongst all the isles as these kinds of markets are nothing short of a sensory overload. Tastes and smells will hit you from every angle while you are hypnotized but all the colors and sparkly bells and whistles.
Switch Off – Pai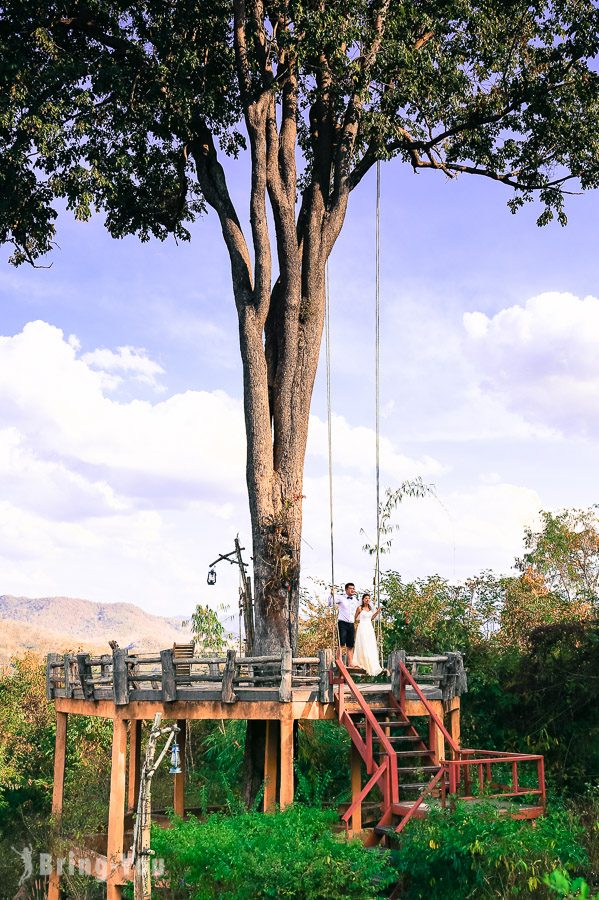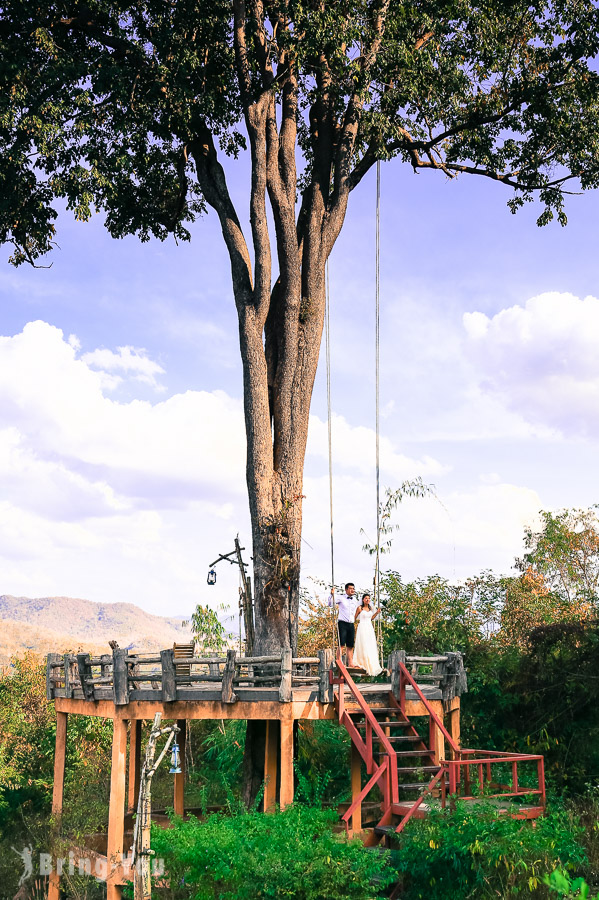 Chiang Mai is not necessarily where one would visit for unspoiled relaxation. But less than 3 hours from this vibrant city is this sleepy town in the mountains of the Mae Hong Son Province. Pai offers plenty of opportunities to kick back as you can laze around next to the rice paddies or in the mountains. Here you can become one with nature as you hike through the lush forests and breathe in the fresh mountain air.
At night Pai wakes up momentarily from its daytime slumber and offers just the right number of bars and restaurants to keep you entertained through the evening. Rungsiyanon Road is Pai's walking street and is miles removed from the shoulder to shoulder atmosphere you find in Bangkok's Khao San Road. You can take a relaxed stroll and browse all the curios and souvenirs at your own pace.
Discover Local Tribes – Long Neck Karen Tribe
Not only is Thailand bursting at the seams with natural beauty, but the country also homes many traditional tribes that keep centuries-old traditions alive. The Long Neck Karen Tribe is one such diaspora that originated in the mountains of Myanmar. The women of this tribe wear solid metal rings around their necks to elongate them. These heavy pieces of jewelry are also worn around their arms and ankles.
It might seem slightly peculiar to visit people as a tourist attraction but they are much more than a novelty tribe. These women are skilled artists that sell unique wood and cloth artworks that they have been creating for centuries. In today's fast-paced life, it is rare to see a glimpse into the past and experience an archaic lifestyle but this tribe welcomes visitors and proudly immerses you into their day to day rituals. Baan Tong Luang Village is the closest village to Chiang Mai.
Indulge In Spoils – Traditional Thai Massage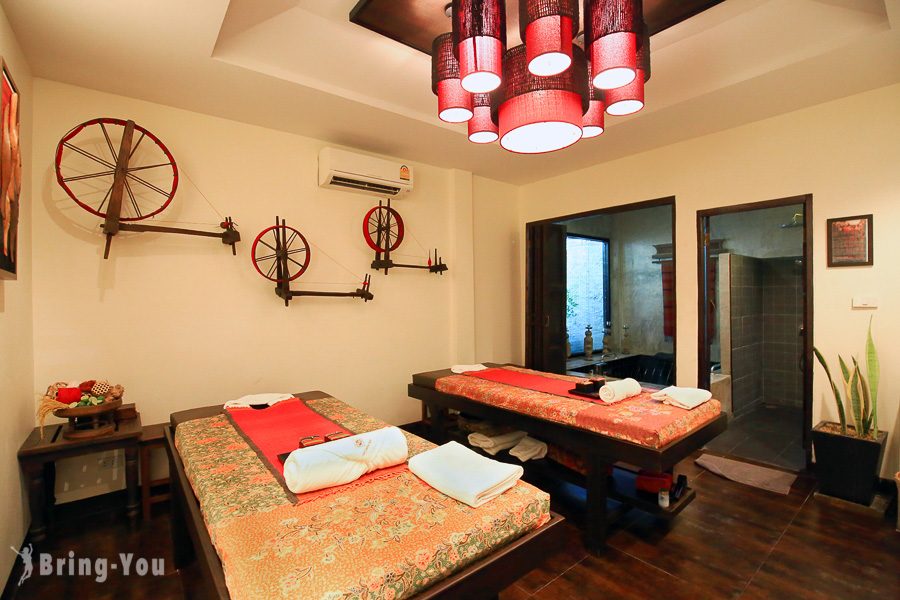 Thai massages are the things that legends are made of. Instead of spending your time face down on a bed, you will lay on a cushion on the floor and be stretched and bent in several precarious positions. This ancient practice brings with it unimaginable relief from your aches and pains and infuses you with calm. The therapist applies pressure with her hands and palms in skillful ways to release tension from all over your body.
There is no shortage of indulgent spas where you can be pampered from head to toe. Fah Lanna Spa is quintessentially Thai with beautiful ornate decorations and an overflow of green plants all around. Another unique experience can be found at Perception Blind Massage where the masseuses are all visually impaired.
My favorite Thai Massage: Fah Lanna Spa Experience
See the City from Another Angle -Mae Ping River boat ride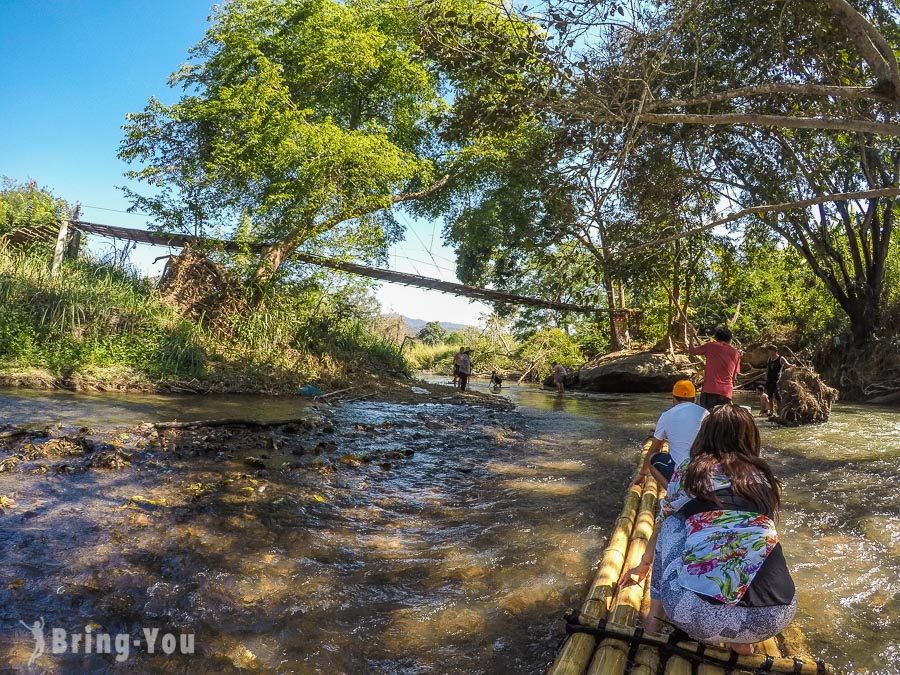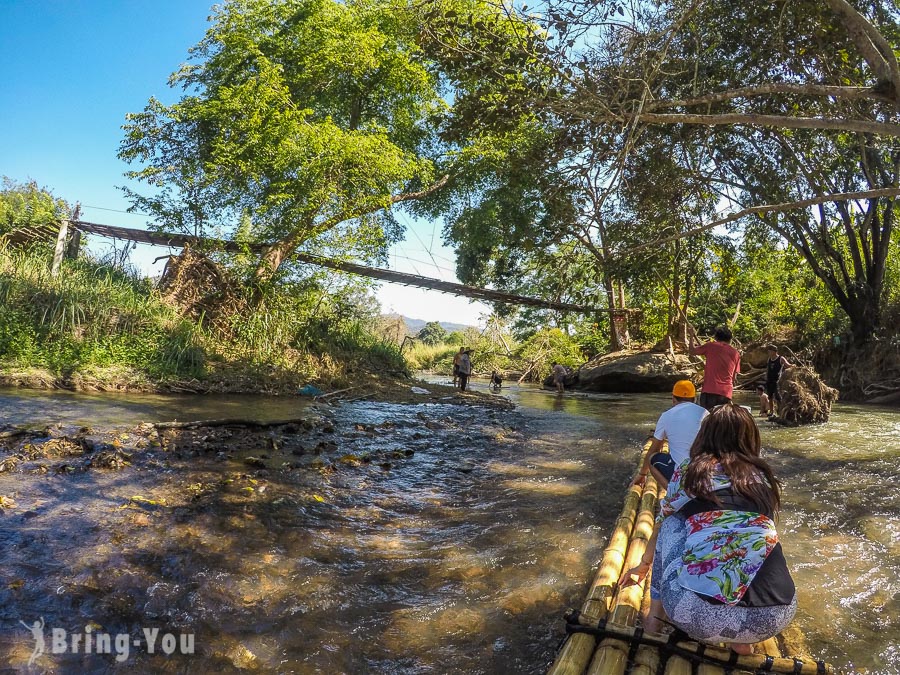 The Mae Ping river runs through the heart of Chiang Mai and offers many options in terms of leisure activities. One such activity is a laidback boat ride along the river. You travel north on the river and make your way to a Thai Farmer's house. Here you can explore his herb garden that is used for traditional cooking and one cruise option even offers lunch at the farmer's house. You can enjoy a delectable bowl of Khao Soi (a curry noodle dish) and learn more about small scale agriculture in Thailand. For a more romantic trip, take the nighttime cruise and stay on the river as you are served a smorgasbord of northern Thai dishes.