Speaking of where to go in Thailand, first-timers will get a little dizzy if they are new to the scene and not sure where to start. As Thailand enthusiasts ourselves, we decided to curate a list of the twelve best places you cannot miss in Thailand to save your time and help you come up with a better plan!
Thailand – The Land of Smiles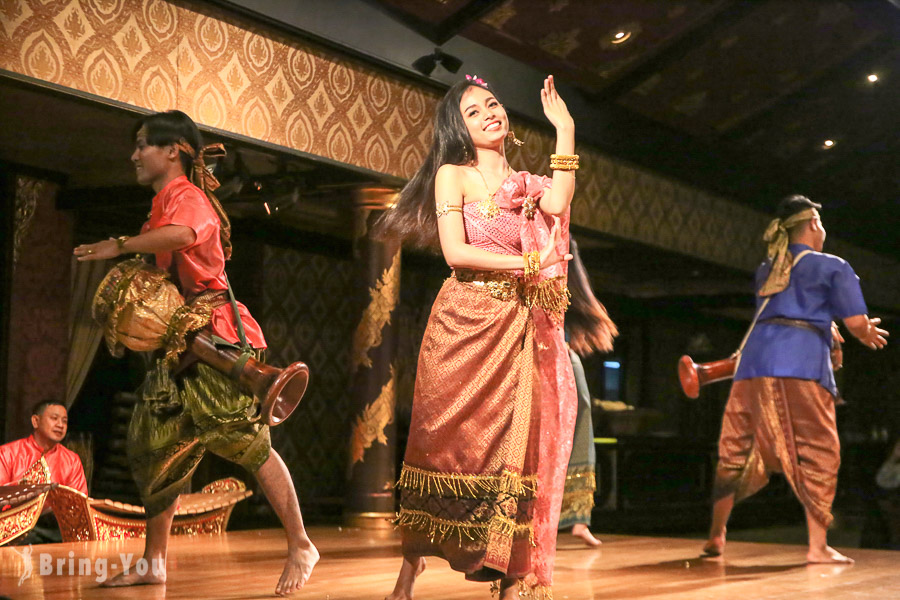 Known as the Land of Smiles, Thailand is a Buddhist-influenced country nestled in the heart of the Indochina Peninsula. Globetrotters are pulled in this magnificent country hoping to quench their thirst for retail therapy with its budget-friendly shopping scene and the untamed beaches to pamper their wild souls.
However, hidden behind the sprawling streets are layers of history, culture, and religion that gives Thailand its wanted reputation. Ruled by a constitutional monarchy, Thailand is a long-established Buddhist nation with 40.000 Buddhist temples scattering across 1430 islands. Touring around the country, you will certainly spot a range of Thai ancient temples brought about by multiple dynasties and soaked in the glittering coat of gold.
Big foodies will find Thailand a haven for street food treats! The diverse and flavorful gastronomy has pinned Thailand on the map of the world's most recognizable cuisines with its playful mix of sourness, sweetness, savory, and heat!
12 Best Destinations Bringing Reputation to Thailand
Bangkok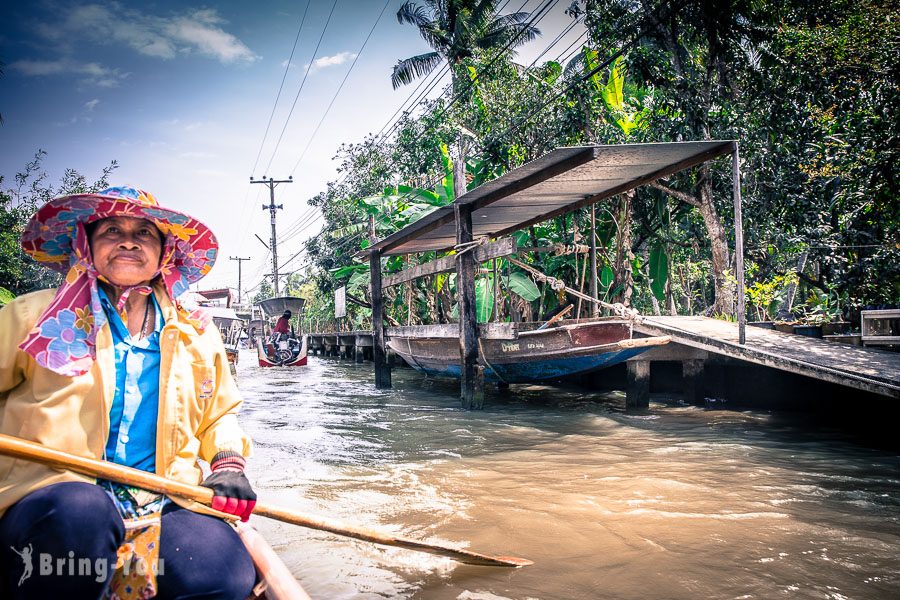 The capital city of Thailand has everything you need for an utmost vacation. Traffic patterns weave through the streets of Bangkok relentlessly day and night, walking you through the thriving street food scene overshadowed by the high-rise commercial buildings.
Bangkok is considered as an overwhelming hub for many travelers. However, if you know how to enjoy it right, Bangkok will turn into a miniature of the real Thailand to amaze you. No matter which type of traveler you are, you can bring home a slice of Bangkok without even commuting further afield.
There's a wealth of green spaces circling the winding canals where the floating markets have nourished its dwellers for ages. Stop by Khao San Road and sip on some booze after strolling through Wat Phra Kaew and the Royal Palace.
Then spice up the night on the next day at a Muay Thai show before hailing a tuk-tuk to your favorite street food hawker. Skytrain and Metro will push you through all corners of Bangkok without any hassle.
Read More: 20 Coolest Things to Do in Bangkok
Chiang Mai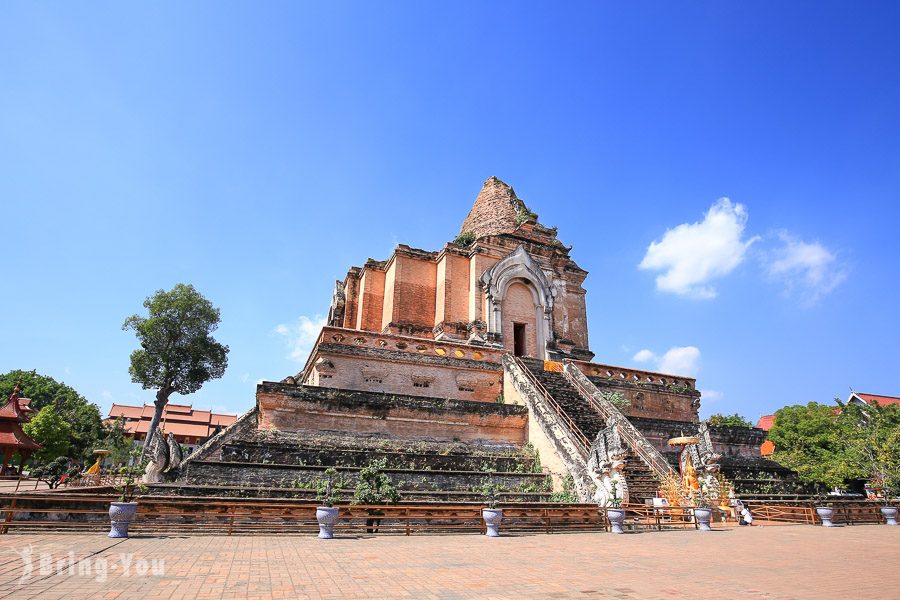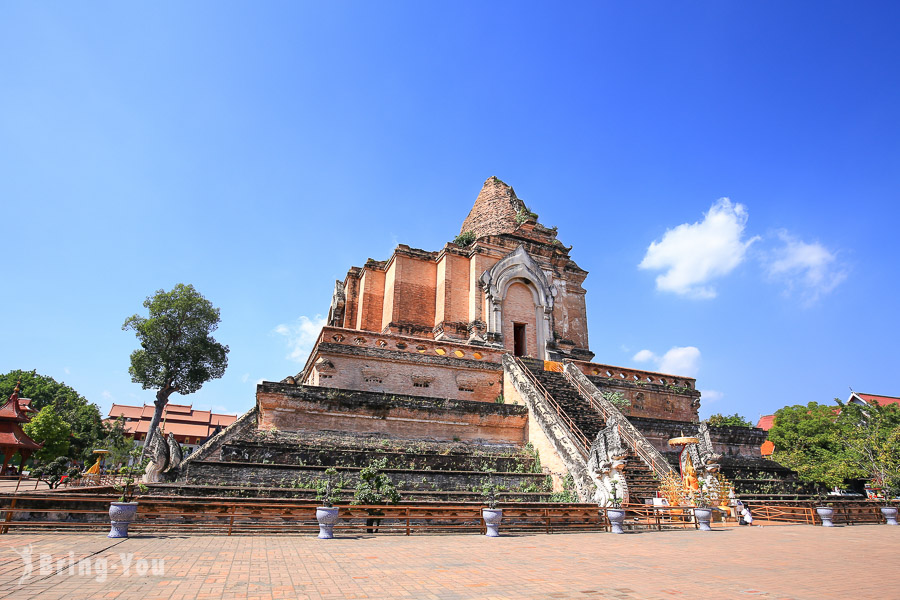 Ever dreamed of a secluded getaway to soak in the mountainous landscape and spend life as a tribal dweller? If that's a nod, Chiang Mai is your favorite place to be! The mild weather from the higher altitude turns Chiang Mai into a pleasant destination.
This hilly land inherits a rich culture where the old and the new coexist. From the myriad of peaking golden temples of Doi Suthep and the vivid handicraft markets to a mecca of wildlife and botanical gardens, Chiang Mai is the cream of the crop for nature enthusiasts and adventure-seekers.
Get your trip started with an insight into the Karen Long Neck Tribe, then bathe the elephants at the Elephant Jungle Sanctuary and cap it off with a night tour around Chiang Mai Night Safari. Brush up your outdoor opportunity by trekking the hills, biking the mountain, and river rafting in Chiang Mai!
Read More: Top 15 things to do in Chiang Mai
Phuket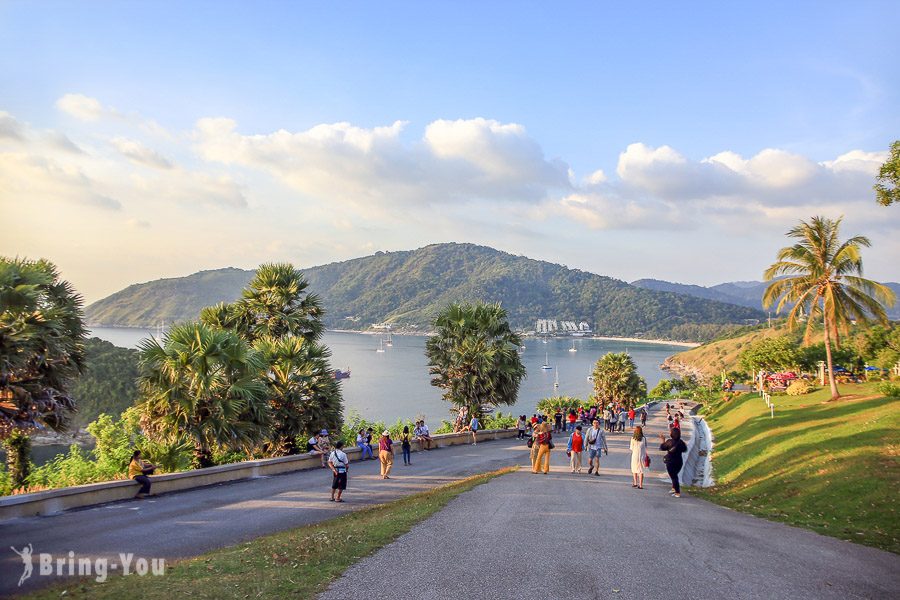 Thailand is no short of luxurious beach offers but Phuket tops the list with its abundant scene of lavish spas and professional surfers bracing the waves. No trip to Thailand is complete without a visit to Phuket.
This largest island in Thailand takes the world by storm with its generous offer of water sports dotting the sandy beaches and blue lagoons. Busy as it seems, Phuket still has that serene vibe reflected through the aquatic grottos, mystic caves, and splendid limestone islands.
It goes without saying that Phuket is a sweet fusion of adrenaline-fueled stress-reducing opportunities. Tour the Chalong Bay Rum Distillery and sip on some cocktails and tapas. Rock the jaw-dropping limestone cliffs of Phang Nga Bay after climbing the Big Buddha.
Not getting enough of the day? Hit the Bangla Road and dance the night away until the sun is out! All in all, Phuket is a dreamy vacation that has something for everyone, and it only takes a train away from Bangkok!
Read More: Phuket Travel Guide: An Expert's Advice to All of Your Questions
Pattaya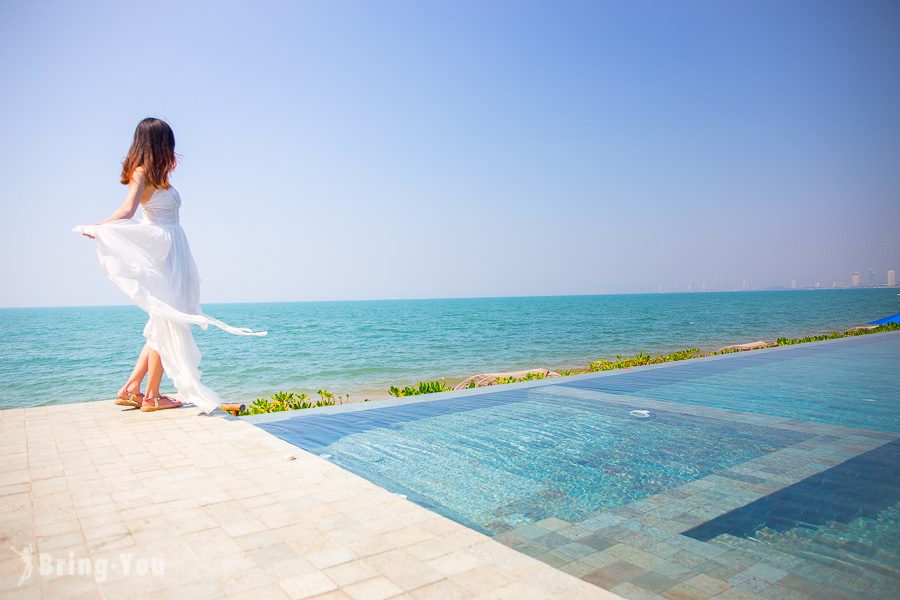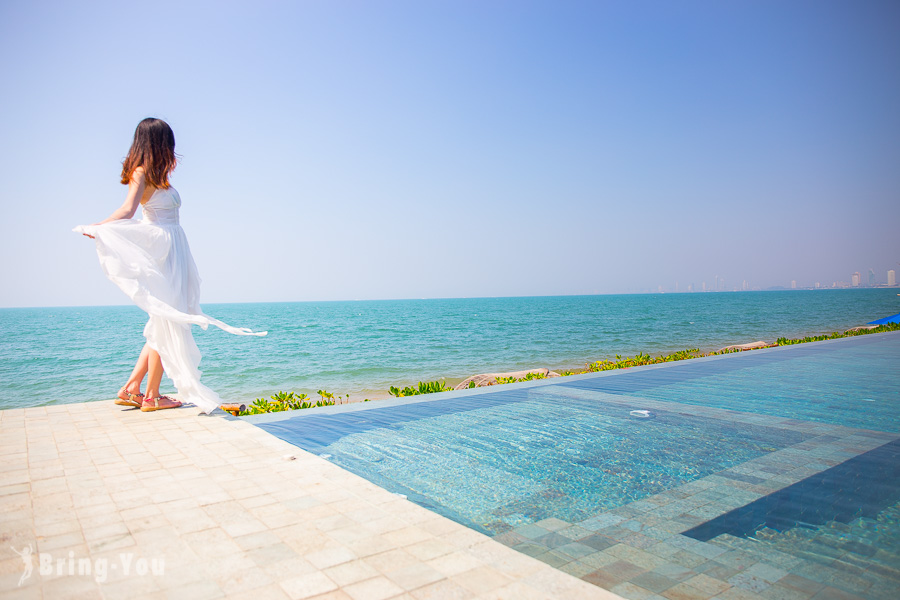 Bordering the East coast of the Gulf of Thailand, Pattaya is one of the most visited places in Thailand. Taking root as a dreamy getaway for US soldiers during the Vietnam War, Pattaya today is a great magnetic field getting you hooked right at the first time stepping in.
Even though the "red-light" district encompassing the Walking Street makes Pattaya an adults' favorite place, the city today is gradually evolving into a family's friendly stop in Thailand. Drop over Nong Nooch Tropical Botanical Garden and capture its beautifully curated maze of plants. Dunk your body into the pristine waves of Jomtien Beach before rocking your jet ski.
Piercing through the sky, the Sanctuary of Truth is an architectural masterpiece of a Thai wooden monument with every single space exquisitely carved with ancient religions. Ultimately, the Ramayana Water Park will be a big hit to the kids! So if you're coming with your little ones, make sure to not miss out on this place!
Hua Hin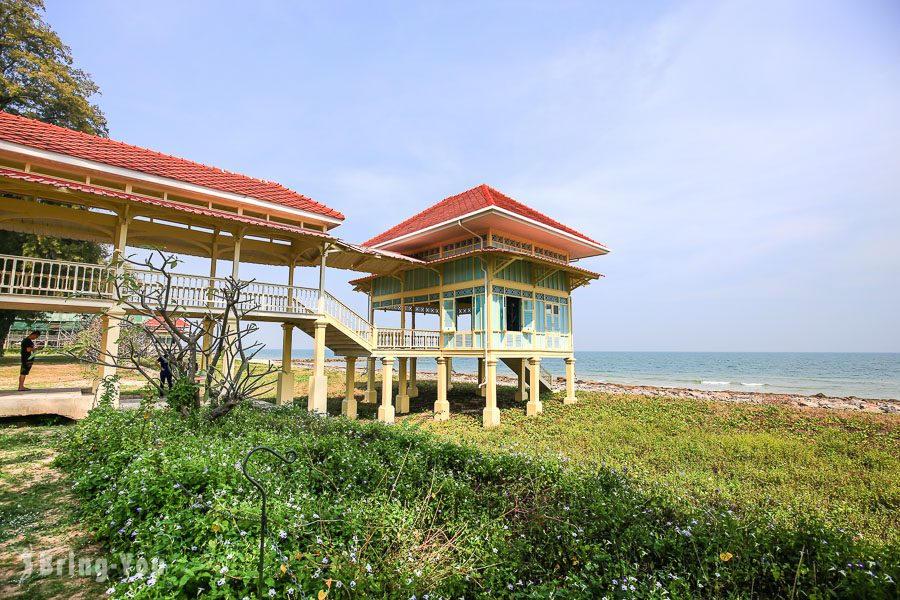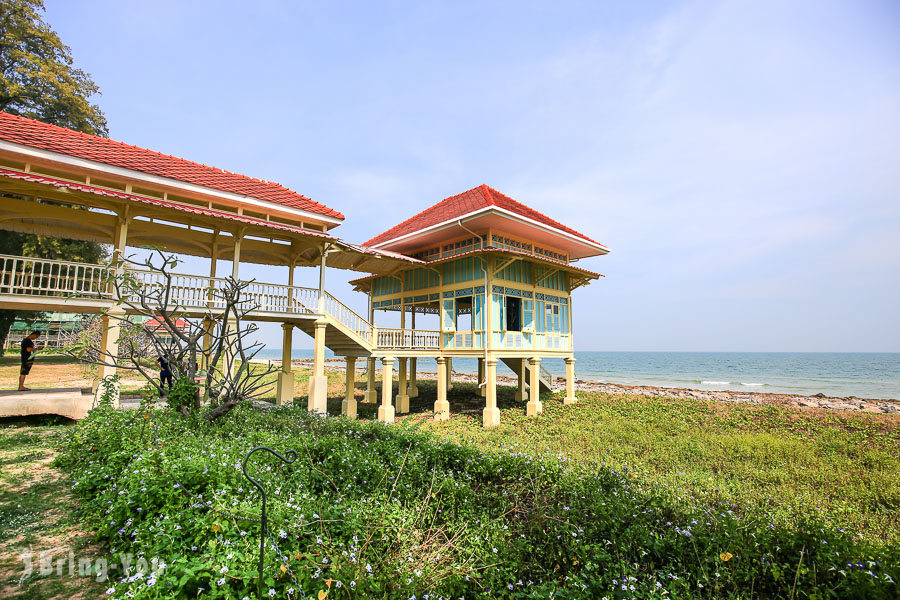 Hua Hin, a popular beachside resort with a prime proximity to Bangkok, drives a big number of beachgoers every year thanks to its tropical savanna climate. Hua Hin Beach is the accent of town but that's not the only thing Hua Hin has to offer. There's a wealth of external activities and nightlife to win you over!
Hussain Elephant Foundation is a great call to get in touch with the wild, while Hua Hin Hills Vineyard is a lesser-known place where you can browse through the regional selections of wine. Craving for some photo-perfect sites? Head over to the Phra Ratchaniwet Mrigadayavan and dig into this royal atmosphere to feed your Instagram!
To make the most of your trip to Hua Hin, remember that the best time to brace the waves here is from November to February. This section of time pampers your vacation with pleasant weather and a sunny, crisp air.
Chiang Rai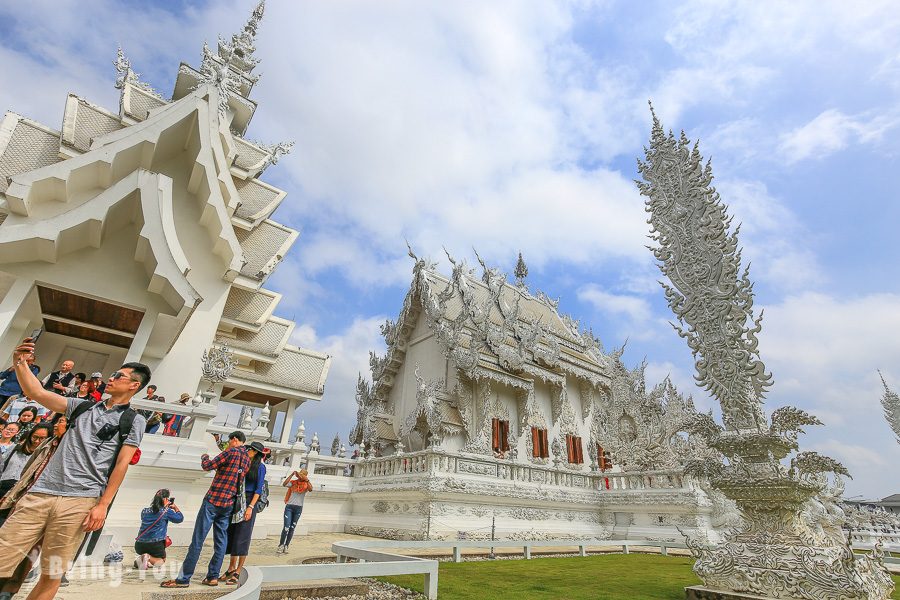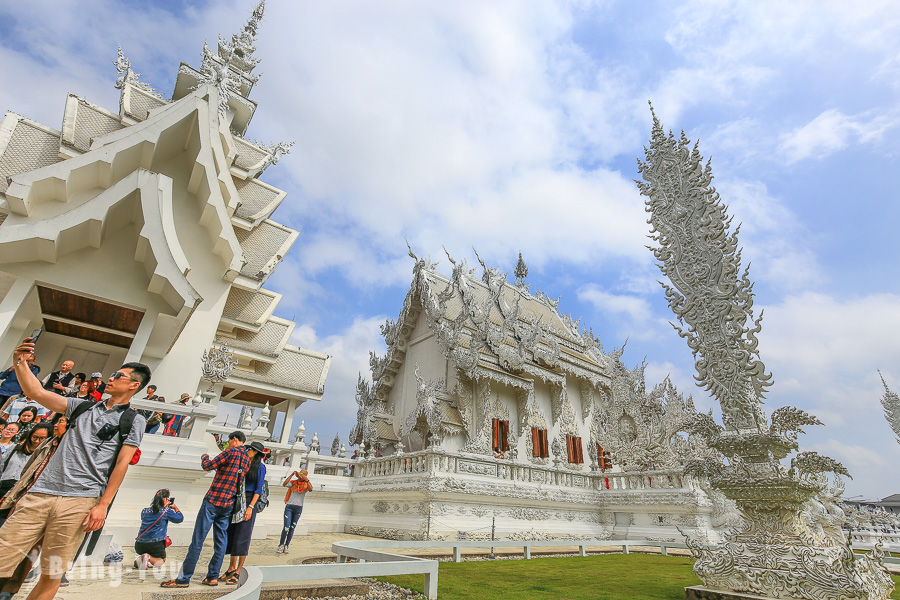 Ever heard of the Golden Triangle of Southeast Asia? Stretching through the borders of Thailand, Laos, and Burma, Chiang Rai will come in handy for those who like to pinwheel themselves for an exploration of the Golden Triangle.
Chiang Rai is often put down against Chiang Mai to be selected by tourists for nature discovery and cultural lessons. To max out your experience when the sun is on, pay a visit to Saun Mai Ngam Park and laze around its abundant green space. If you crave access to waters, consider giving Chiang Rai Beach a go where you can throw a beach picnic with your besties or cruise a riverboat.
To live up to the hype in Chiang Rai, hit the streets after dusk to fully live in its splashing lights! Browse through an extensive of souvenir stalls to pick your favorite keepsake or spring into a restaurant before a good night's rest.
Koh Samui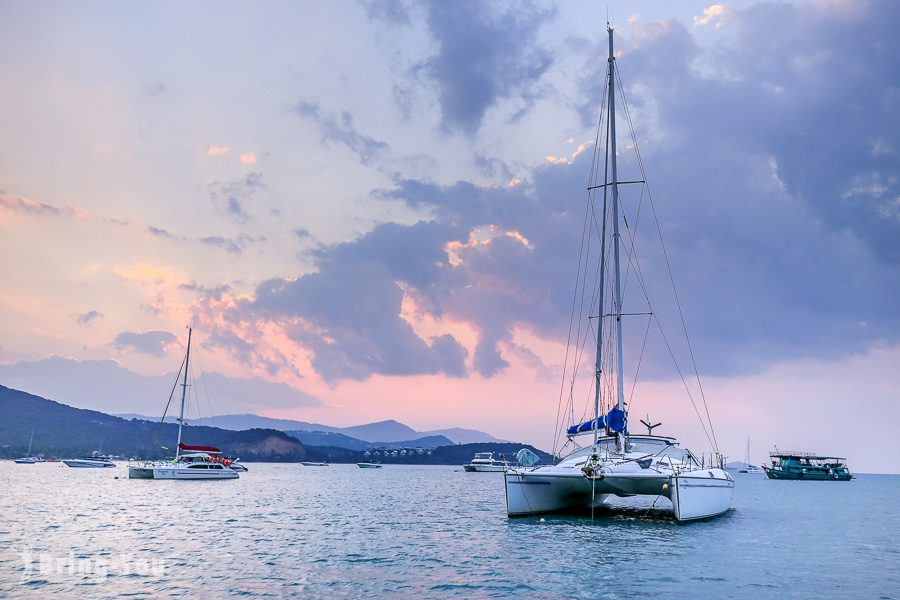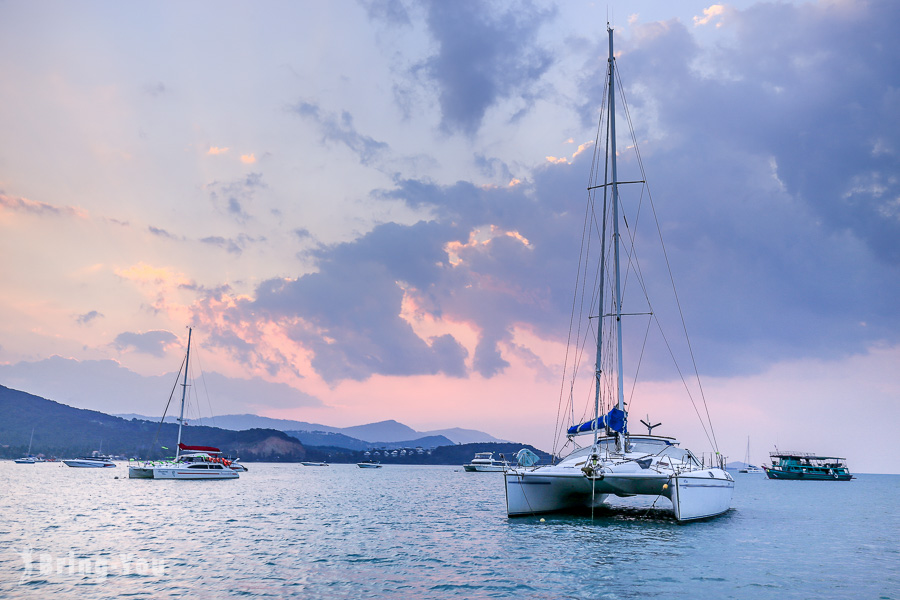 Island hopping in Thailand has never been so fun! Out of a myriad of islands in the country, Koh Samui brings you that unique vibe that you cannot find elsewhere! More than just dipping into the sea, take a long walk on the beach and you will have a chance to crash in a camp of cabaret shows.
There are multiple things to keep yourself energetic on this largest island in Thailand. Walking the night markets, visiting a Buddhist temple, conquering a scenic vantage point overlooking the Gulf of Thailand, and touring the Tarnim Magic Garden are a few to be named!
Ayutthaya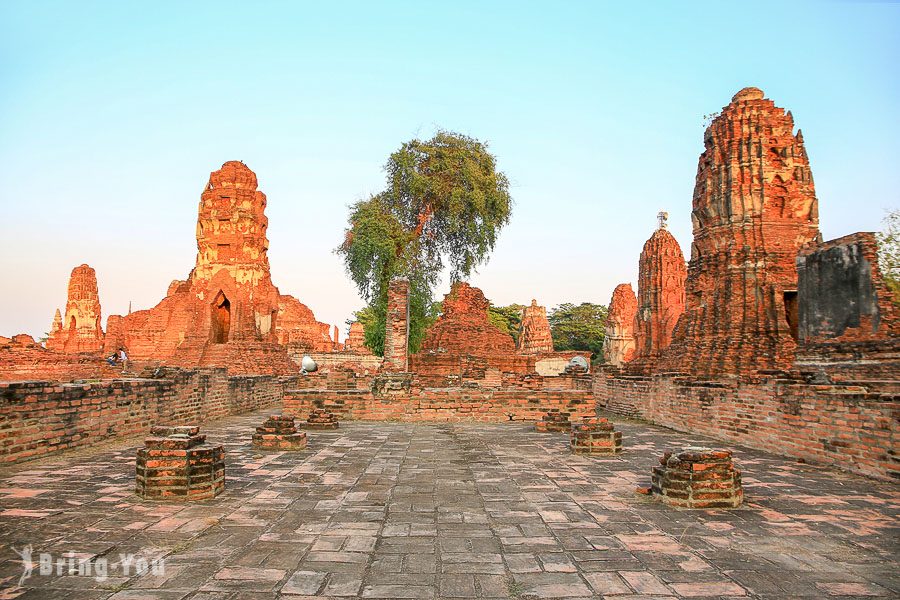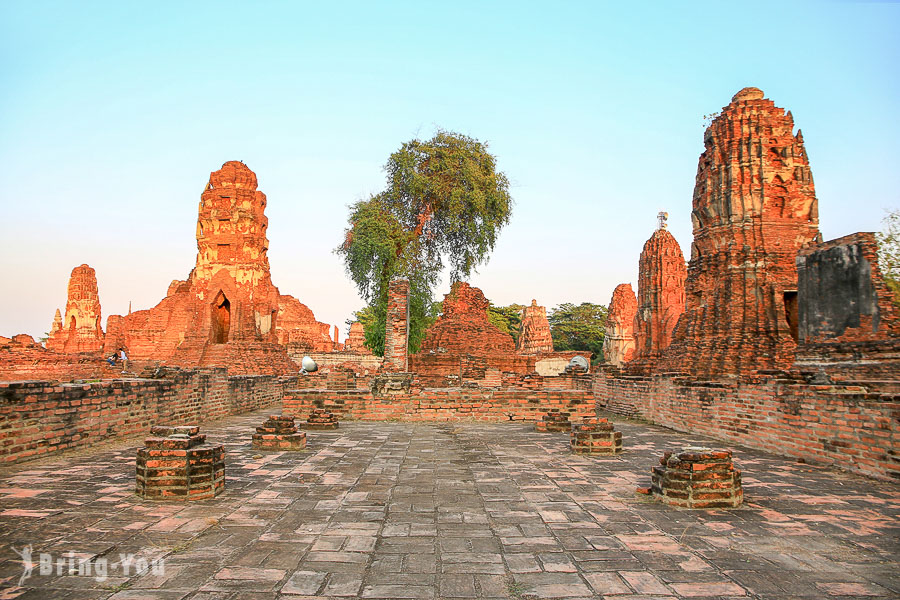 With its history rewinding all the way back to 1350, Ayutthaya is Thailand's ancient capital sleeping along the Central section of the Chao Phraya River. The assortment of contemplative ruins and a connection with nature and the wildlife gives Ayutthaya a serene setting you won't forget.
Ayutthaya is worth an 80-minute train ride from Bangkok and you want to spend at least two days to get a good sense of what Ayutthaya has to offer. Get ready to be spellbound by the Ayutthaya Historical Park as you're cycling around the ruins and revive layers of history of the Siamese Kingdom.
One of the most remarkable sites amongst the temples is Wat Phra Mahathat where a sandstone Buddha head is interwoven into the roots of a Bodhi tree.
Before fleeing, don't forget to snap a chance to sail the Ayutthaya sunset cruise and sample some sweet treats in one of the night markets to put yourself in a good mood.
Join a Local Tour to explore this region: Ayutthaya Day Tour
Pai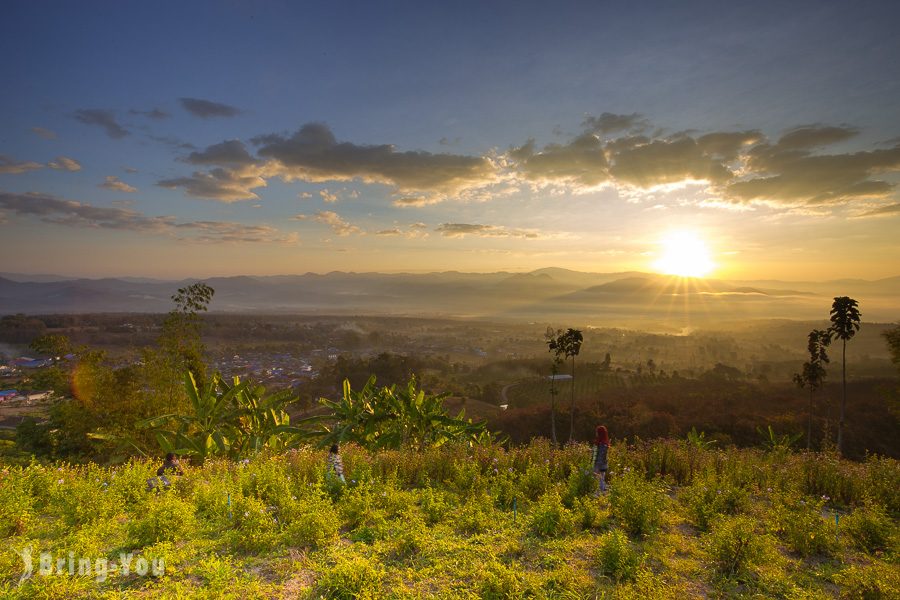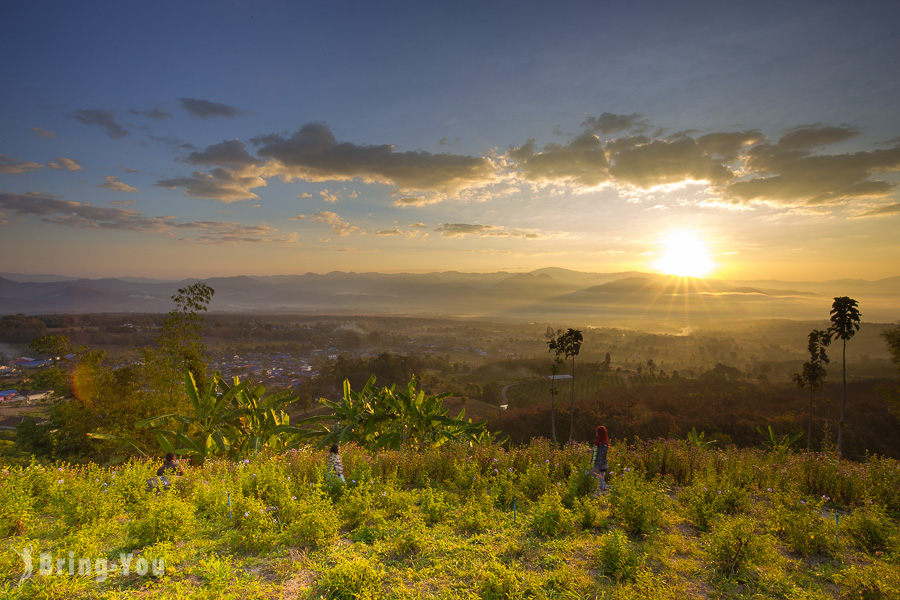 Born as a sleepy village where hippies and hardcore travelers dominated, Pai has turned a new leaf and became one of the most incredible destinations in the North of Thailand. Pai is part of the Mae Hong Son Loop that takes you near-about five hours from Northern Chiang Mai.
Jungle trekking and kicking back in the heart of nature become the biggest hits amongst adventurous travelers. After having your coffee fix in the morning, pack your bag and tube down the Pai River before sneaking through the jungle-covered lanes.
Walk your way around the elephant sanctuaries and the ethnic tribes to indulge in the fascinating culture of the mountains. Get ready to be hypnotized by the untamed settlement to put yourself back in the blue mind. At the end of the day, all you need to do is keep yourself occupied with a leisure pursuit when the sun beams down by watching people from an airy café patio.
Kanchanaburi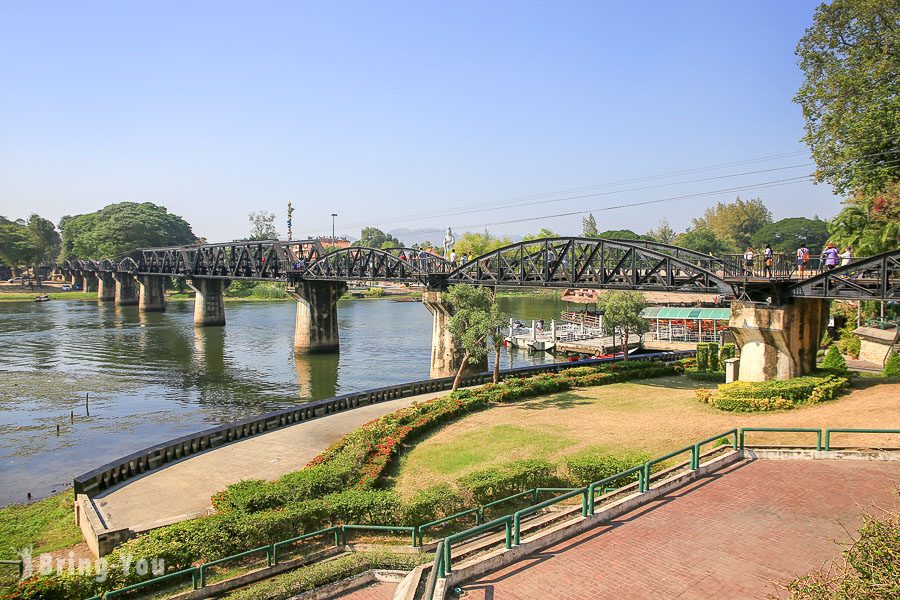 Hopping on a car ride for five hours from Bangkok and you will end up in one of the most sought-after cities in the West of Thailand, Kanchanaburi. A blast from the past makes a trip into Kanchanaburi even more tempting.
This historical city has its torch on the tragic Death Railway which cut through Thailand to Burma where thousands of Asian laborers lost laid down their lives during World War 2. Crossing the beautiful scenery of River Kwai, the Death Railway is an iron railroad bridge associated with the nearby museums and war cemeteries.
Walk further afield from this iconic war vestige to explore the thriving national parks and waterfalls. Here are to pamper yourself and balance out with a stroll around the caves and tribal villages. More than just a plain home of a tragic landmark, Kanchanaburi offers a wide variety of exotic animals assembling within eight open-air zones of the Safari Park Open Zoo.
Khao Yai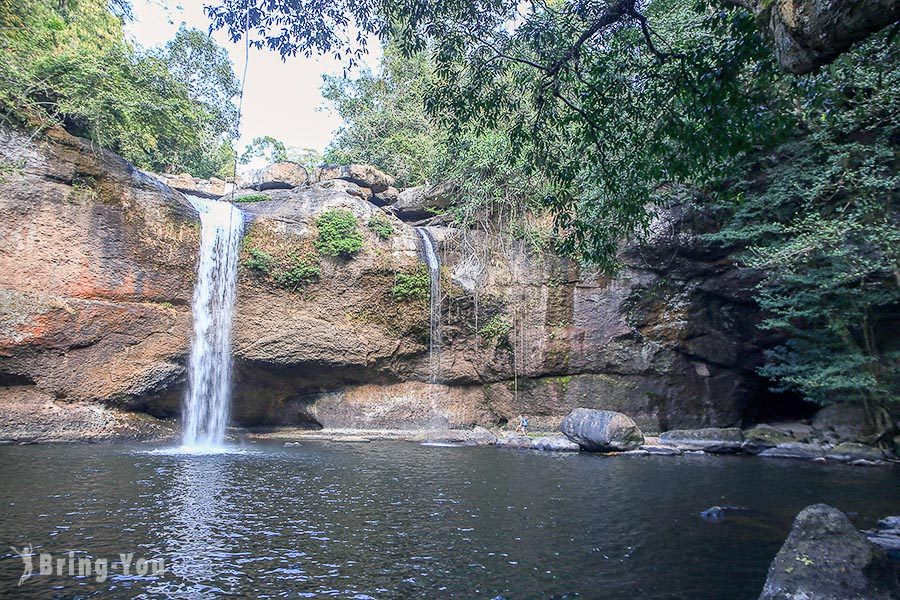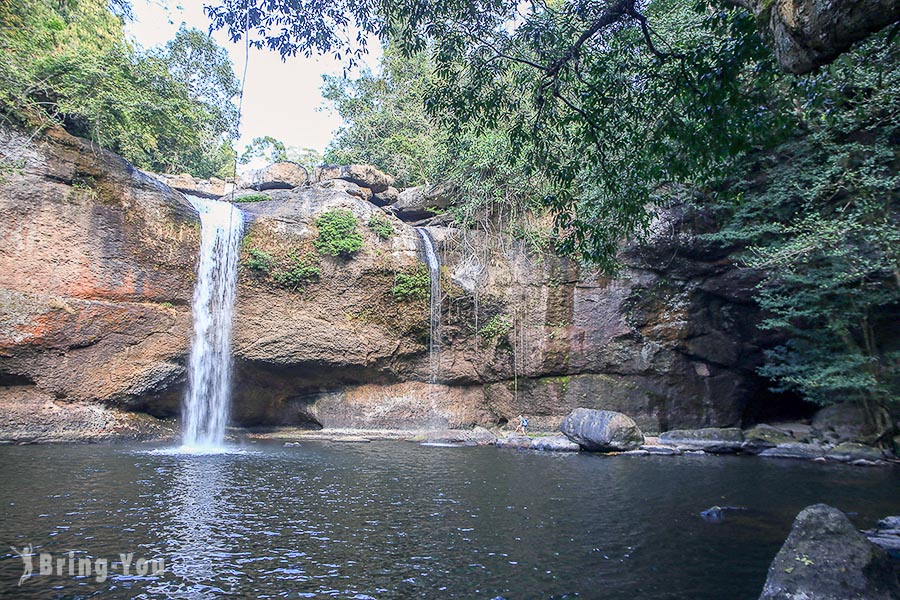 Spanning across four different provinces, Khao Yai is a UNESCO World Heritage Site where mother nature nourishes it with a wealth of natural masterpieces and manmade wonders. Start from the Southeast of the park and you will be amazed at the jungle-glazed waterfalls and Wang Nam Kheo valleys. Walk further and end up in the lush vineyards or rock the theme parks in your own way.
Rain or shine, Khao Yai is blessed with a diversity and natural beauty that's totally worth an overnight trip. Being a nature-oriental getaway doesn't stop Khao Yai from being a nightlife hub! Walk around the resorts and you'll find a handful of bars to chill out. A campfire party also comes in handy for those seeking a cooler way to enjoy Khao Yai National Park.
Krabi
To cap off this curated list of Thailand's best destinations, Krabi comes up as a paradise on Earth that goes beyond your imagination! The stretching coastline kissed by the turquoise water becomes a sensational scene that no passionate beach lovers can do without!
Formed by over 200 islands dotted around its footprint, Krabi keeps you on the edge of the seat for outdoor activities. Rock climbing at Railay Beach is one of the best calls followed by a trip to Ao Nang to kickback. Then we have the 200-meter-long collection of fossilized shells at Krabi Shell Cemetery ready to amaze you. Make sure to spend at least two nights in Krabi to not miss out on anything!
Which one of the above is your favorite? From jungles, beaches, to historical sites and nightlife, Thailand has it all to quench your thirst for travel! Don't forget to check out the weather before venturing out to your desired place as each part of the country is blessed with a different kind of climate!
Related Stories