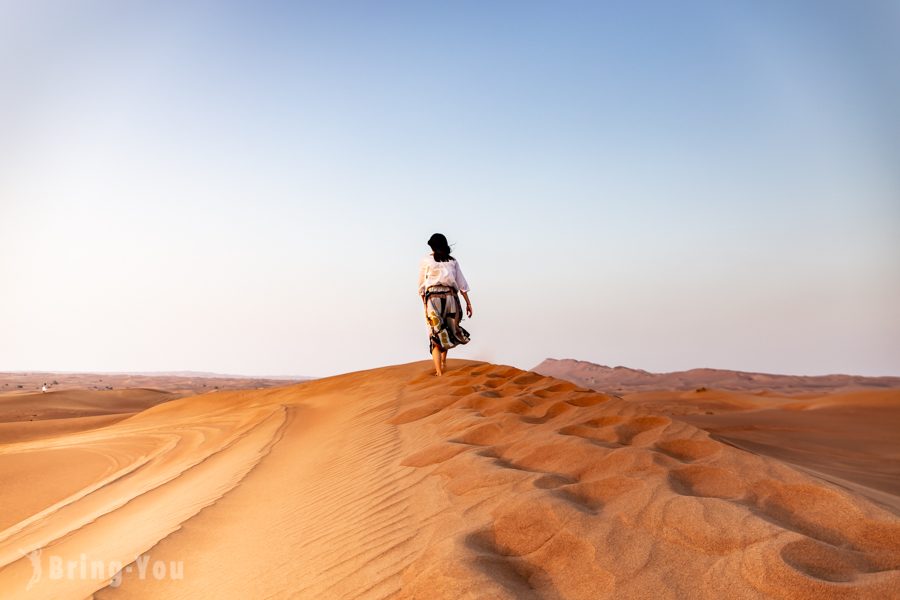 Passionate retail shoppers, thrill-seekers, adventurous souls, professional shutterbugs, and any other kind of traveler find themselves flocking to Dubai sooner or later. This top-notch cosmopolitan city has got the world talking about how lavish and innovative it's evolving year after year.
Dubai is not a regular city you have seen elsewhere. Its dramatic identity is boiled down to two big matters: oil and gold. These two attributes are in sync with Dubai for over half a century, making it one of the most sought-after cities to visit in the world.
Planning your trip to Dubai in the next few months? Read on our Dubai Travel Guide to uncover all you need to know for a hassle-free and enjoyable vacation! We go over the best things to do in Dubai, livable neighborhoods, sample itinerary plus a mecca of essential travel tips.
What to Know Before Setting out to Dubai?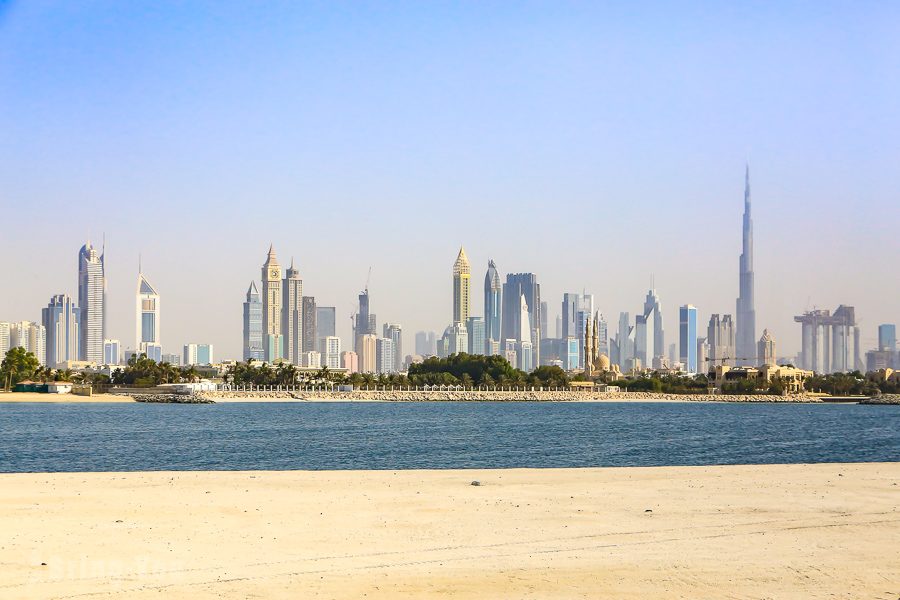 When talking about Dubai, you barely reconcile to the mere thought that Dubai was once a small fishing village. The discovery of oil over 50 years ago became a milestone that turned over a new leaf in the faith of this little Persian Gulf city.
Nowadays, Dubai is taking the world by storm with its typical concept of wealth and luxury. ATMs spitting out gold, the world's tallest building, glittering dunes, indoor skiing slopes, and the mesmerizing landscape led to a boost in Dubai tourism.
In 2019, a record 16.73 million tourists visited Dubai, making it the hottest destination in the Persian Gulf. If sharing a slice of Dubai's flamboyant and extravagant identity is what you're looking for, make sure to hit it up between November to March. During this time, the weather is the most bearable which enables you to bask in the cozy breeze of Dubai desert without suffering from the scorching heat like the rest of the year.
6 Best Ways to Travel around Dubai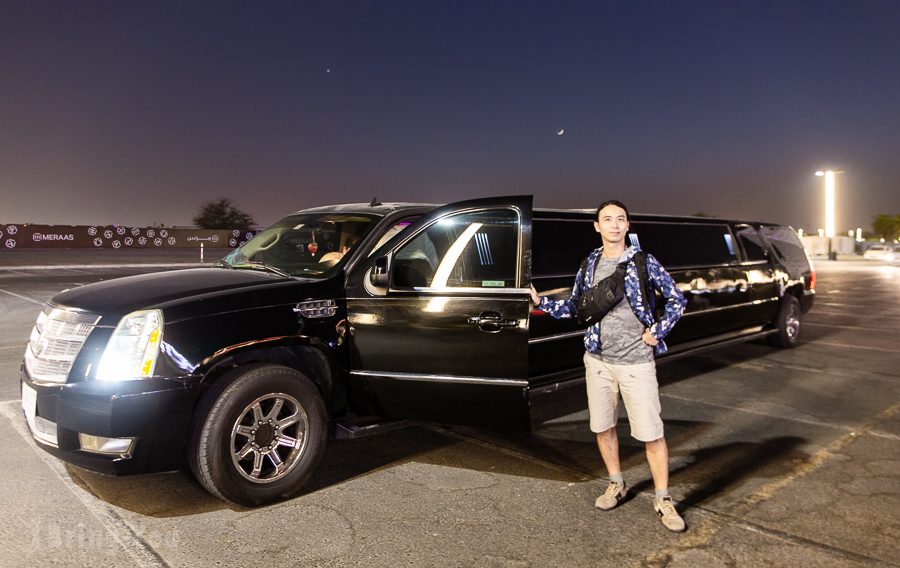 The first thing you need to do after landing in Dubai is hailing a private transfer to any neighborhood of the city as you like. The reason we highly recommend this transfer service is the flexibility that you can opt for any type of transportation. All you need to do is pick your desired drop-off area, choose your favorite vehicle type, set the price range, and you're on your merry way. It's fast, it's comfortable, and on top of that, it's way cheaper than any other hotel "transfer" service you're offered, which may run up to 25% higher. There's nothing like waiting time and there's a car for you exactly when you need it.
Check Out: Dubai International Airport Transfer Price
Other than this, the driverless Dubai metro is also a top call if you're on a shoestring. Get a red NOL card, keep it topped up and use the exact same card whenever you're in need of a metro ride. This option is the best to avoid traffic jams during rush hours or when you wish to travel over long distances.
Dubai tram comes in handy when you like to travel around the coastal area. While Dubai monorail is a neat choice to get you around The Palm area. Two last choices we think are the best fits for a sightseeing trip are the Dubai Creek water taxi and the Hop-on Hop-off bus. They're fun, handy, and affordable if you want to game up your sightseeing journey!
Check Out Special Plan: Dubai City Sightseeing Bus
A Bucket List of Must-Do Activities in Dubai
After our multiple-day trip to Dubai, we have compiled a list of the coolest things to do and places to see in Dubai. We're happy to share all of our favorite external and indoor leisure pursuits that inspire you to do the same. Apart from this curated list, here are some more fabulous experiences that spice up your adventures.
Read More: 10 Top-rated Things to Do in Dubai
There's a wealth of both leisure activities and thrilling possibilities to keep you occupied no matter how long you spend in Dubai. If you're planning out a sightseeing trip but not sure where to start, claim a ticket for a ride with the Hop-on Hop-off bus for a seamless experience. This pleasant ride lets you discover all the main sights and sounds of the city at your own pace. Pick your favorite tour routes upon booking and marvel at these man-made wonders to your heart content.
Another must-do activity you should not miss is rocking the Dubai desert on an off-road safari tour. Max out your experience and the awe-inspiring charm of this red sand desert is all about sand bashing, camel riding, quad biking, and capped off with a full-on BBQ party.
Book Your Premium Evening Red-Dunes Desert Safari with BBQ Dinner in Dubai
Craving for more than just that? Embrace the dazzling cityscape from above with a Dubai marina Zipline Experience! Hover in the air and revel in a new level of adrenaline rush as you're flying above the Dubai Marina. There's no better way to pep up your vacation in Dubai than ziplining down for a thrilling point of view than this spectacular experience!
Book Your Dubai Marina Zipline Experience
Where to Stay in Dubai? Best Neighborhoods and Top-rated Hotels for Every Budget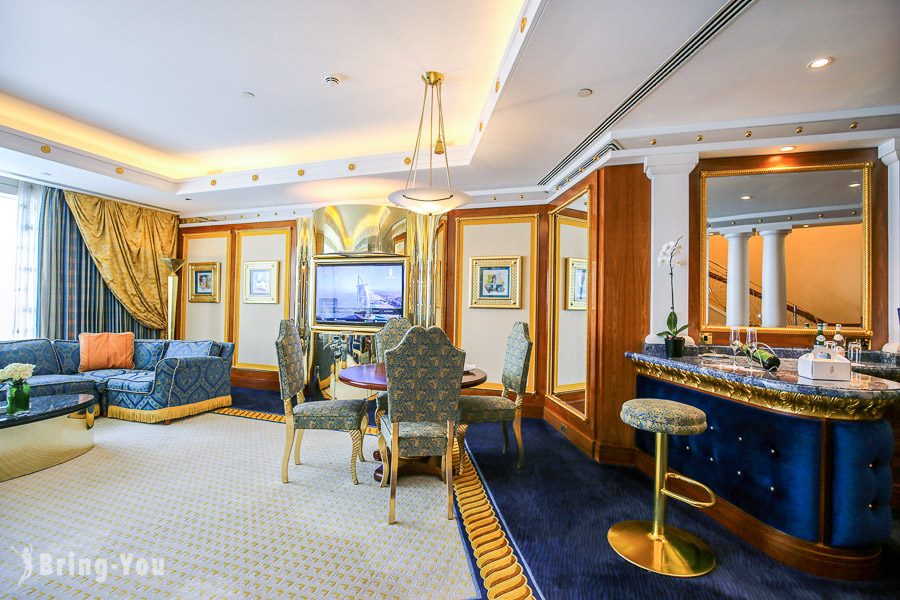 Sorting out the right accommodation to base yourself for a hassle-free vacation in Dubai can be a challenging task for first-time travelers. That's why we did some good diggings to find the best hotels in every neighborhood and price range so you don't have to do it on your own. If you're new to Dubai, you may think that staying in a proper Dubai hotel will break the bank. However, you should put your mind at ease that you don't have to be a spendthrift than crying yourself to sleep in a five-star Dubai hotel anymore!
Note that the purely urban environment of downtown is where you can live up to the hype. Many other high-end hotels such as Ritz-Carlton, Marriott, and Hyatt populate around the beach areas, take The Palm for instance. Therefore, spending the nights in one of these areas ensures you to indulge in the allure of Dubai's favorite entertainment.
If you're into shopping, make sure to base yourself around the Al Barsha neighborhood to keep up with all the lavish happenings it has to offer! Some of the best budget-friendly hotels in Dubai can be listed as Atana and Zabeel House that we've already mentioned in the list above.
Read More: Where to Stay in Dubai: 10 Best Hotels in Dubai to Suit Every Budget
Things to know before you arrive in Dubai
Currency and Money Exchange in Dubai
UAE Dirham is the local currency used in Dubai. The note denominations start from 5 and rise to 10, 20, 50, 100, 500, and 1000 dirhams. The exchange houses are widely common all over Dubai, but you will want to find Al Ansari Exchange and GCC Exchange for the best rates.
Which Credit Cards Are Accepted in Dubai?
Just like other countries, Visa and Mastercard are widely accepted in Dubai while American Express and Discover are accepted in some big chained hotels and restaurants. You will also find ATMs mostly everywhere at the airport, banks, metro stations, shopping malls, and supermarkets.
Which Plug Type and Voltage Supply Are Used in Dubai?
Before setting out to Dubai, make sure you have a plug type G ready in your bag. Dubai operates on the 230V supply voltage, which goes the same to all other countries in the Emirates.
What Is the Most Spoken Language in Dubai?
They speak Arabic in Dubai and other parts of the Emirates, making it the official language in this region. However, English, on the other hand, is the most spoken language. Therefore, you should have no worries when visiting Dubai as an English speaker!
Safety Matter in Dubai: Is Dubai Safe for Travelers?
It goes without saying that Dubai is one of the safest places across the UAE. Crime-ridden scenarios have no chance to occur under the strict laws. There's nothing to fret over when choosing Dubai as your next favorite destination!
Which Sim Card Package Should You Purchase in Dubai?
No matter where we visit, our favorite sim card package is an option that allows us to pick it up at the airport. We did the same by purchasing this 4G SIM Card for Dubai with the traffic flow limit running up to 30 days. You can choose from multiple data limits starting at 2GB running up to 6 GB. It covers the entire UAE and therefore this package always comes in handy whenever you need it!
Book Now: 4G SIM Card (DXB Airport Pick Up) for Dubai
Best Time to Visit Dubai
The best time to visit Dubai is at the end of the year until March next year. Embrace the most bearable weather to walk around Dubai without suffering any frustrating heat. You should keep in mind that Dubai is covered in a desert-like climate all year round, and the highest temperatures hit Dubai from April to October. However, consider giving Dubai a chance around this time if you like to dodge the crowds. All shopping malls and restaurants are air-conditioned so there should be no problem if you decide to visit Dubai during these summer months.
Dress Code in Dubai: How to Dress without Offending the Locals?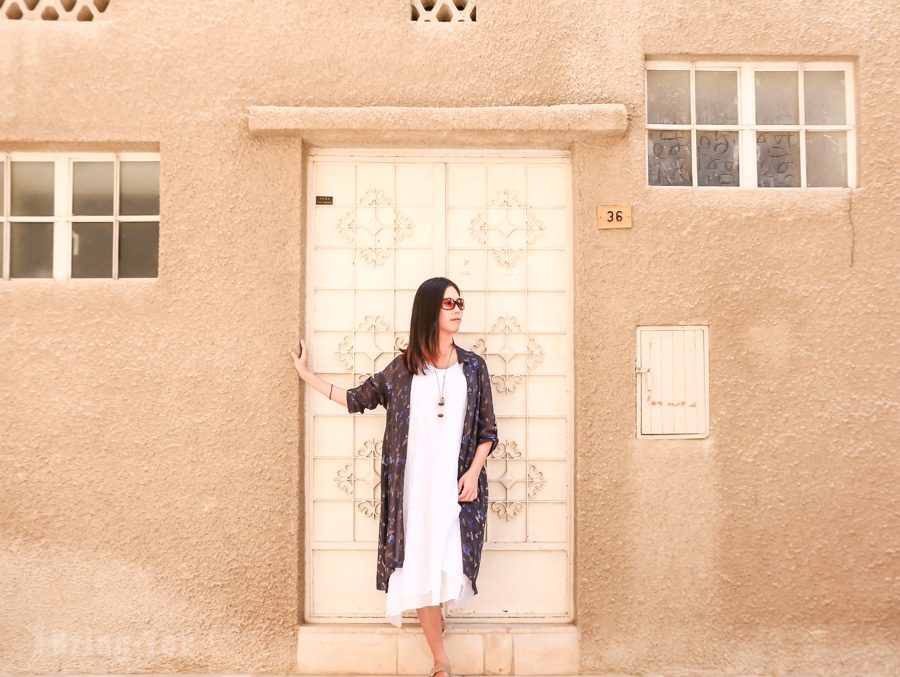 Dressing appropriately shows your decent respect to the Emirati etiquette. You don't have to cover from head to toe but avoid going topless when sunbathing and cross-dressing as these actions are considered offensive.
Swimwear is only allowed on the private beaches and pools. Things start to get a little easier when you stroll around your hotel wearing shorts, pants, tee, tops, or blouses. However, when you hit the streets into public places like shopping malls, consider dressing on a modest side that cover your knees and shoulders. During the Ramadan session, the rules are enforced more strictly so please note this down!
Upon your visit to the traditional souks, get ready to be surrounded by locals and Islamic from other parts of the UAE, so the best way to avoid stares is to stick with a conservative outfit. Last but not least, in the holy shrines like temples and mosques, remember to leave your sleeveless blouses and shorts at home and go for something that covers your arms, legs, and hair (for women).
Dos and Don'ts When Visiting Dubai
Without a doubt, Dubai has some cultural and religious values that it expects any outlanders to comply with. We want you to enjoy Dubai to the fullest instead of counting yourself in an unwanted situation. So here are a few simple manners that make you a civilized folk when visiting Dubai:
Recreational drugs and even medication can send you behind bars if you fail to prove its prescriptions. The Dubai government has no tolerance for any medication without clear status. So make sure you bring your prescriptions with you all the time if you're on a treatment.
Timings in Dubai work in a slightly different way to the rest of the world. Sunday is considered the start of the week while Friday and Saturdays are the equivalent of the weekend. So make sure to double-check the opening time when you're about to visit a tourist attraction.
It's better to keep the atmosphere as friendly as possible and avoid aggressive arguments and even fights if you don't want to find yourself facing jail time. The same goes for verbal abuse, ranting, and shouting.
Avoid all forms of public display of affection such as passionate kissing. Getting downright drunk or intoxicated in public not only switches the friendly Dubai mood from on to off but also sending you to jail or deporting you back home if you tend to make the scene as an alcoholic visitor.
Sample 3-Day Itinerary for First-Timers to Dubai
As being said, no amount of days is enough for Dubai. However, if you only have a limited time to stay in Dubai, make sure you have at least three days. Kick start the first day with an insight into the world's tallest building, Burj Khalifa, revel in the world's highest observation deck and stroll along the Dubai Fountain before leaving.
In the afternoon, sign up for a safari tour and off for the desert and crash at this phenomenal sand dune. Remember to opt for the dinner-included package that allows you to recharge with an authentic serving. Spice up the night with a trip into the Dubai Mall and indulge in a pleasant retail therapy before bedtime.
On the second day, save it for a Hop-on Hop-off ride to admire all the iconic landmarks without any hassle. When the sun beams down, take a cruise down the Dubai Creek. Some of the cruises offer buffet dinner which is a great draw that allows you to satisfy your tummy without traveling further afield. 
Don't forget the generous offer of Dubai beaches on the last day. JBR Beach and Dubai Marina areas are the top calls if you visit Dubai with kids. For those seeking a more up-beat, high-energy vibe, go for Kite Beach and you won't regret it! Last but not least, a trip to Dubai is never complete without a shopping spree around the traditional souks. Give yourself a chance to travel to the past and revive the "old Dubai" with a short stroll around the gold souk, spice souk, and textile souk!
We hope you enjoy this comprehensive guide as much as we do! Be sure to bookmark this when your Dubai vacation is around the corner!