Glacier Express is one of the most talked-about scenic train rides in the world. Lugging thousands of visitors around Switzerland's most reputable destinations, Glacier Express will give you a once-in-a-lifetime experience.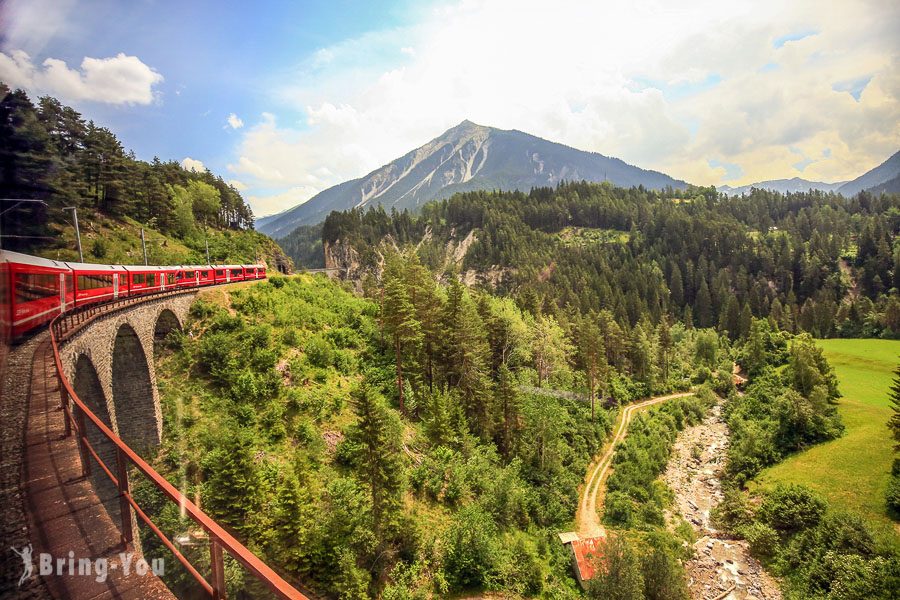 The entire train ride lasts for eight hours, passing through nine different stops. Aside from being a scenic train ride, Glacier Express is also known as the slowest express train in the world.
Yes, it's painstakingly slow. So sit back, stick your nose on the glass window and enjoy. Bring a book with you, a headphone, or even better, friends or family that you can share this blissful journey with!
We rode Glacier Express from the ski resort at St. Moritz to Zermatt, and it was a lifetime memory. So here we are, sharing with you all the best insightful tips before you hail this train for the first time! We've gotta walk you through the difference between 1st class and 2ns class, which one is worth your money, how to pay less, where to stay and what to expect!
Let's dive right in!
Glacier Express Vs Regular Train from Zermatt to St. Moritz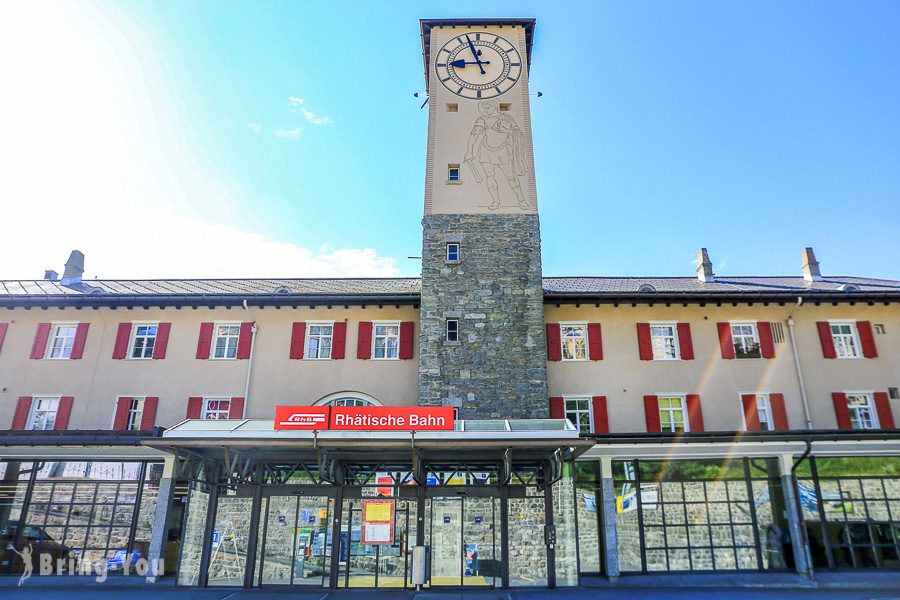 Let's go over some advantages of riding a regular local train:
The fare is cheaper and doesn't come with a reservation fee.
It's way less busy and so you don't need to book long in advance.
You can hop on the regular train anytime you want since there is no reservation fee and that's why your time budget won't be fixed.
There are a lot of local people to interact with.
Sounds like a plan? Well of course there's not always glamour and glitter. Here comes the downsides:
Lots of changing trains that drive you nuts. You're really going to see a big headache wearing you out at the end of the journey if you have big luggage.
It's always stopping en route, so it's not a seamless ride after all.
No dome-shaped panoramic windows to take in the views. What a pity when you can't soak in the powdery snow-capped mountains, the alpine villages, and terraced vineyards to the fullest. Well, there are windows but they are rather small.
No posh leather recliners.
No on-board catering.
Key takeaways: with all the views, the route, and the duration being kind of similar, why not spare a few more dollars for the Glacier Express train? If you're an out-of-towner popping here for the first time, Glacier Express really comes in handy!
A Quick Rundown to Glacier Express
The Glacier Express train takes you directly from Zermatt (canton of Valais) to St. Moritz (canton of Graubünden) and vice versa. It can be broken into smaller routes, creating four different sections you can choose from.
Zermatt to Brig
Brig to Andermatt
Andermatt to Chur
Chur to St. Moritz or Chur to Davos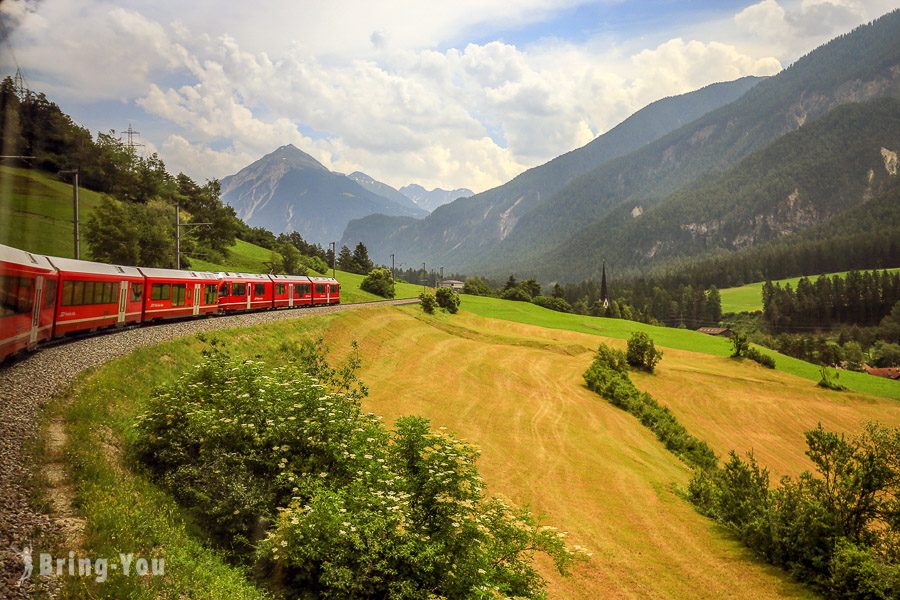 Over a surprisingly extensive journey of over 300 kilometers, Glacier Express veins through nine different stops that span over three different cantons of Switzerland:
Nine Stops From Zermatt to St. Moritz:【Zermatt】 → 【Brig】 → 【Andermatt】 → 【Disentis】 → 【Chur】 → 【Tiefencastel】 → 【Filisur (for Davos)】 → 【Samedan】 → 【St. Moritz】
1st Class vs 2nd Class vs Excellence Class: Which One Is Worth Your Money?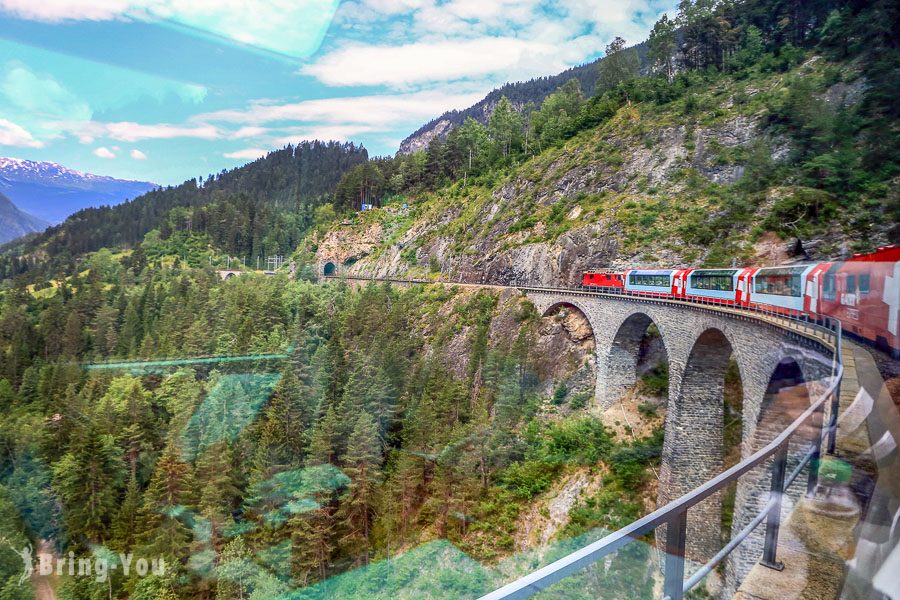 The world keeps fussing over whether 1st class or 2nd class is worth the purchase. Before breaking down the difference between the two, we let you know that we took the 2nd class.
In fact, we attempted to lock down two slots for 1st class but it was too late the day we booked, so 2nd class here we go!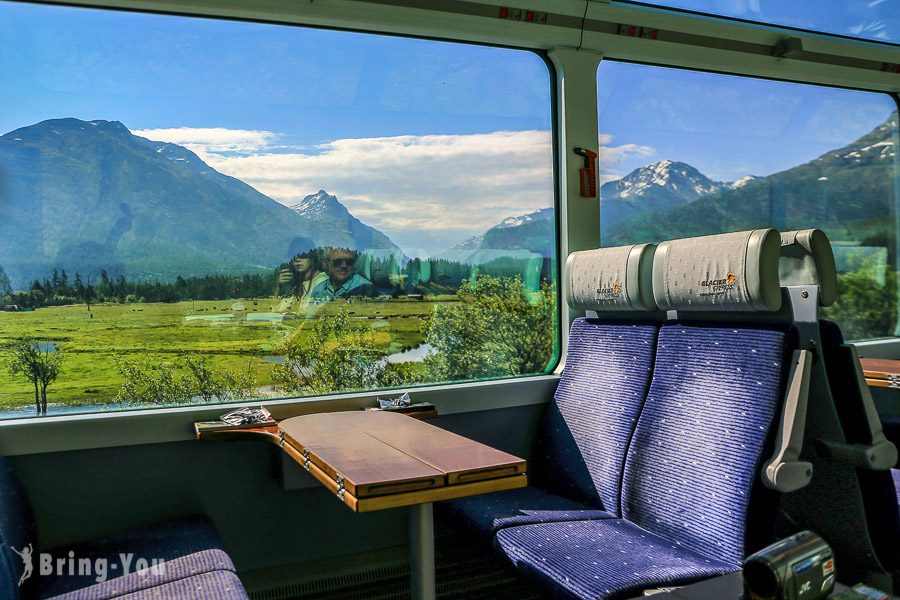 Overall, the main difference between the two is that 1st class has slightly more space.
In the first class, you get three seats per row, arranged in the 2-2 configuration facing each other on one side and a 1-1 arrangement on the other side. In the 2nd class, we were at, all of the seats come in a 2-2 configuration on both sides. Solo travelers prefer the 1st class slightly more so they can sit alone without a sense of awkwardness creeping in when sharing space with other passengers.
But if you don't mind sharing the space with other travelers or if you want to save your budget, just go for the 2nd class. We believe the 2nd class carriages have literally the same perks as the 1st class as in the views and table service.
On top of that, we have an Excellence Class which is above First Class and it was introduced in 2019. Excellence Class comes with new custom coaches and a single seat on each side. This means you don't have to compromise your personal space with anyone, and of course lots of legroom to stretch out! Excellence Class also includes an onboard Concierge, an onboard bar, and a premium multi-course lunch. Wow, fancy!
What Is the Best Time to Ride Glacier Express? A Brief Season Comparison
Here comes another big question: When should you really lock down the calendar and set out?
The answer boils down to which season is better. To make life easier, we're going to break it down in summer and winter. Winter train ride guarantees a dreamy scene when the hills, mountains, and valleys are soaked in snow and mist. The downside to this is that you're likely to stop mid-way due to the freezing of the railway.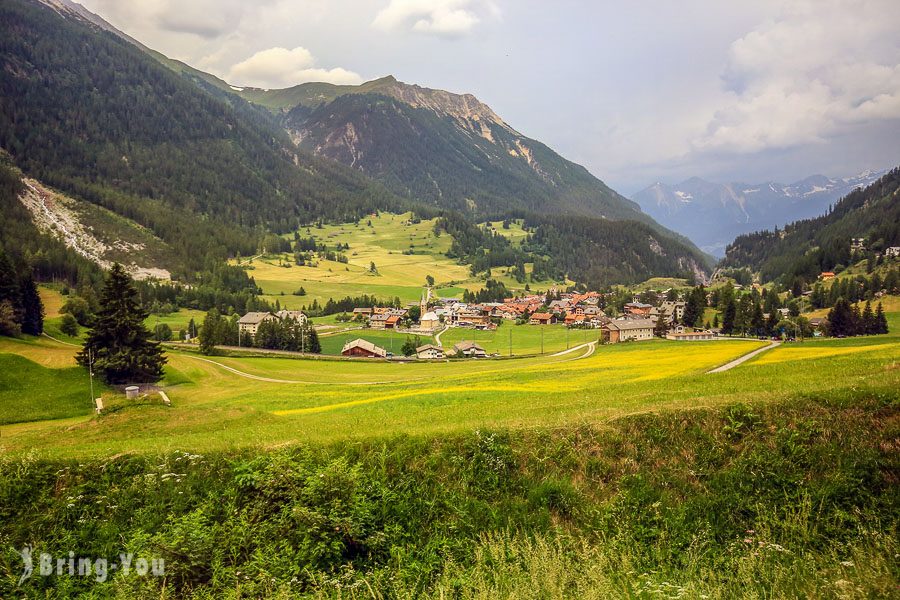 Summer comes with dazzling sunshine and crisp air. Nature is able to show off a broader range of colors, making it more fun to snap some shots. There are green mountains sitting under the high blue sky. However, summer means it's hot, especially when you head out in August. If you're not good at bearing the heat, then winter is apparently more attractive.
Springtime and autumn are fine too but it rains. If you can make it during the low season between December and May, the ticket is also cheaper.
5 Survival Tips for Riding the Glacier Express
You know Switzerland is a mountainous country. That's why the train ride will be crossing over different terrains like a rollercoaster (but it's not that bad since it's slow).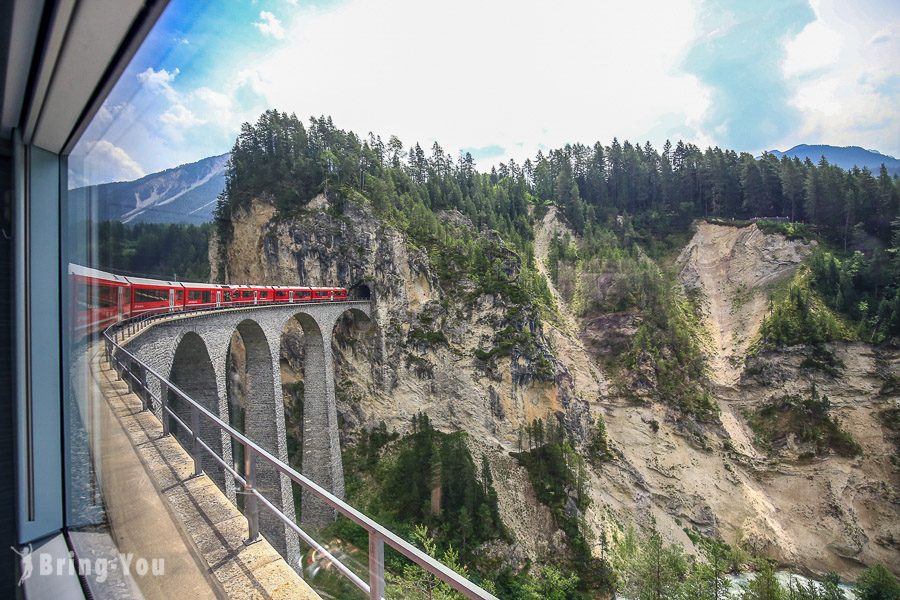 Glacier Express runs all the way from St. Moritz at an altitude of 1775 meters to Chur at 585 meters, then rocketed to the Oberalp Pass at 2044 meters before hailing down to Zermatt at 1631 meters above sea level. During the journey, you will pass through 291 bridges and 91 tunnels. Our favorite things to see are the breeze-kissed grassland, alpine glacial terrain, dreamy alpine towns – and of course, the gigantic Alps.
Break It Down
What if you don't have enough time to ride all eight hours for a complete route? Here are two of our favorite routes to put on your bucket list:
Chur to Andermatt in 2 hours and a half: This section promises an idyllic scenery filled with rough mountains and rivers dotted along the way.
Chur to St. Moritz in just over 2 hours: you will go by the Domleschg valley, a haven of ruins and castles, before heading southbound to narrower valleys and the famous Landwasser viaduct.
Buy Tickets at Least 90 Days in Advance
Always claim your tickets months in advance, at least 90 days before departure. Check out the official website to hold your booking!
Travel Passes Are Your Life Saviors
The Glacier Express is EXPENSIVE!! Discounted tickets, savings fares, and package deals are always our best friends. Fortunately, there are a lot of travel passes for us to choose from. Some of them really give you a big bang for the buck with huge discounts from 50%.
Swiss Half Fare Card (50% Discount) is one of the best choices. It allows you to pay half price for all forms of public transportation in Switzerland. Then we also have the Swiss Travel Pass Consecutive that gives you 100% off of the fare.
Other than these two, peruse our list below to see if you have any of these travel passes available. They are entitled to reduce your ticket price:
Half-Fare travelcard
Junior or grandchild travelcard
GA travelcard
Children up to 6 years
1-day travel pass for the Half-fare travelcard
Family Card STS
Railcard
Swiss Half Fare Card and Half Fare Card Combi
Swiss Travel Pass (Flex, Youth, Youth-Flex)
Swiss Transfer Ticket
Swiss Transfer Ticket on Transferdays and Combi
Eurail/ Interrail Pass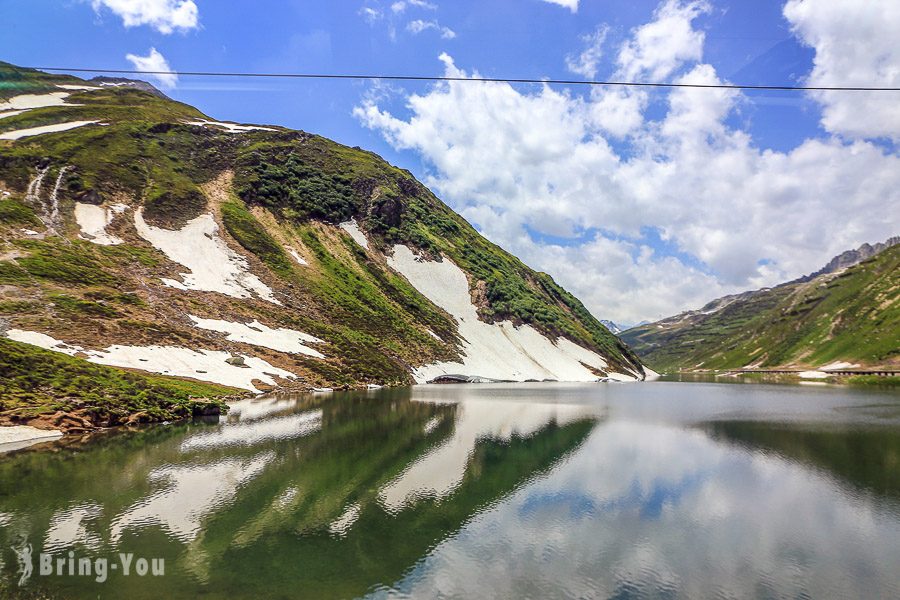 Is It True That You Have to Pay a Reservation Fee for Glacier Express?
Yes. The reservation fee is entitled to all classes and whether you're holding a travel pass or not. The fare varies depending on the high or low season, as well as journey length. In short, long journeys cost more than short journeys, and the Excellence Class is the most expensive. There's no difference between the reservation fees in the 1st class and 2nd class.
How Far Should You Book Glacier Express Tickets in Advance?
The latest you want to go is a month and a half before departure. Summertime from mid-June to mid-September is the peak season and they only operate three rides a day this season. In winter from October to May, there is only one train ride a day.
Tickets are not open for reservations until three months in advance, but you will only be able to buy the tickets two months in advance. So reserve your date accordingly.
How Is It Like to Ride Glacier Express 2nd Class?
Even though we tried to lock it in 1st class but it was too late the day we booked so we settled for the 2nd class. To be honest, it's not that much of a difference but to answer this question, it boils down to your preference. The view is indeed the same for both classes.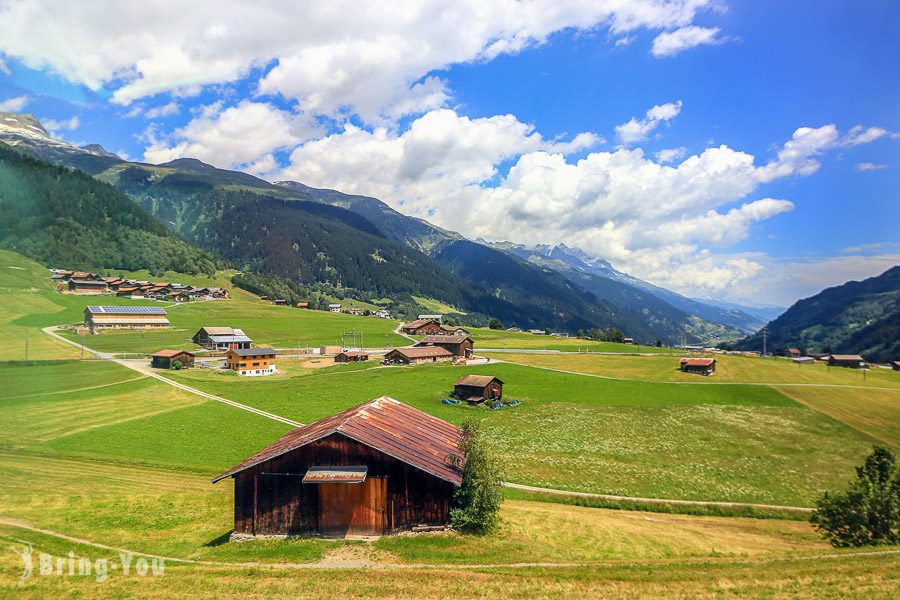 Apparently, the 1st class is roomier but it didn't bother us much. It was just fine to chill in the 2nd class because we didn't really need a waiter to wait on us or take care of us all the time. Some of the food on the menu was also sold out since they were used up by the 1st class.
We put our backpacks and suitcases at the special racks near the outside doors. A sleek coat hanger is placed on one end of the train car to keep passenger's coats and jackets. You can keep smaller carry-ons with you and leave them near your seat.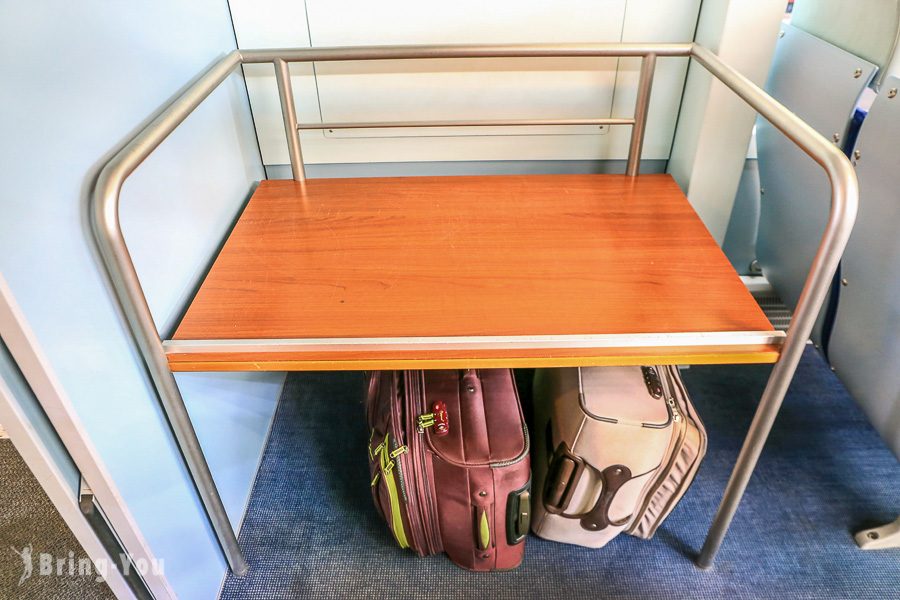 In case you're wondering if there's a socket on the train, the answer is NO. So bring your own portable charger just in case. Along the way, they turn on an audio guide with headphones that are attached to your table. You can set in any of the five available languages to learn more about the topography, history, and culture of the journey. You don't have to feel bored on the train at all!
Finally, the view! Don't even bother to fight for window seats because good views are guaranteed. It feels like the whole interior is flooded with sunlight so you do feel like part of nature. The left side on our way from St. Moritz to Zermatt was a tad better since it opened out to an unrivaled view of the Landwasser Viaduct!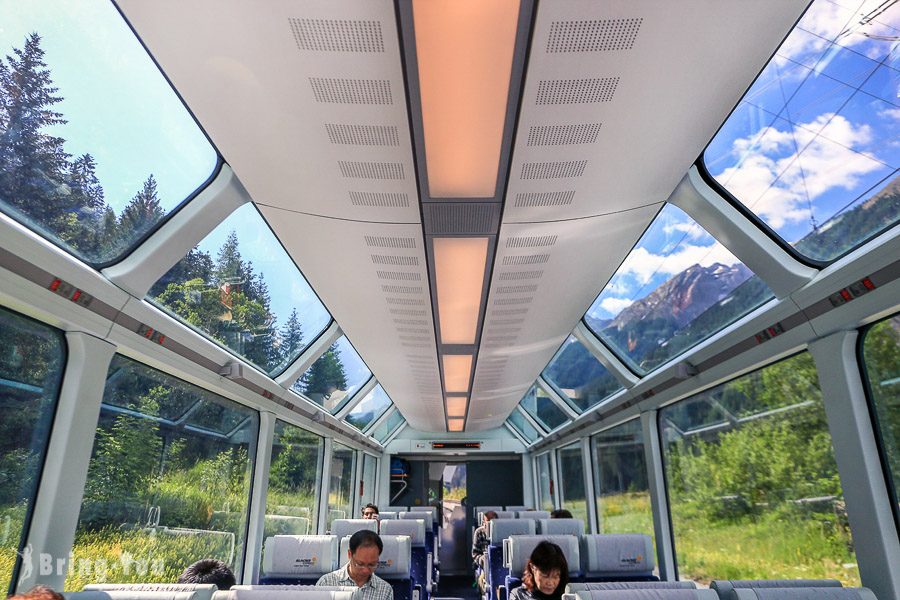 And that's about it! Feel free to go for either 1st class or 2nd class however you like.
Where to Stay in St. Moritz and Zermatt?
Many travelers choose St. Moritz and Zermatt as the beacons. Both of them offer incredible accommodations with lots of restaurants and attractions to spend a few nights.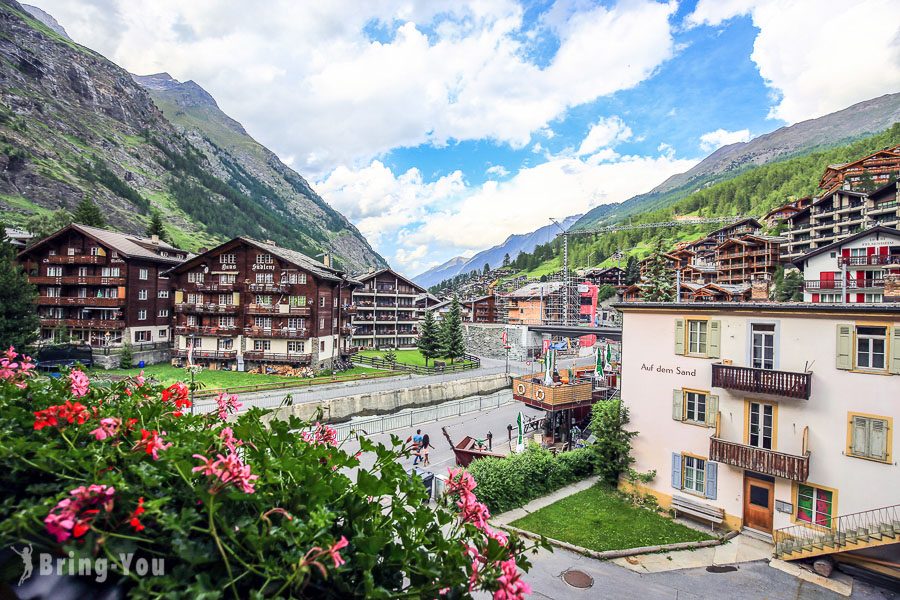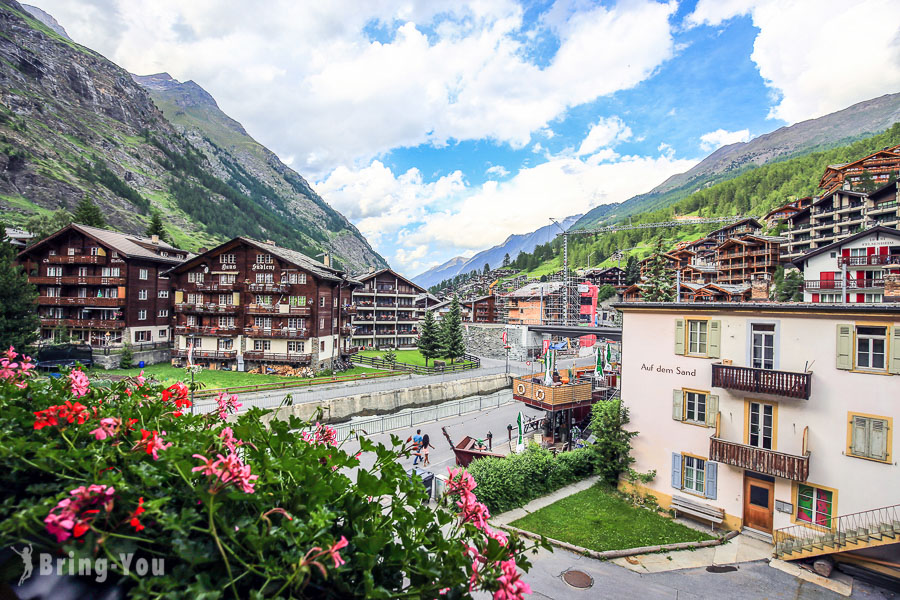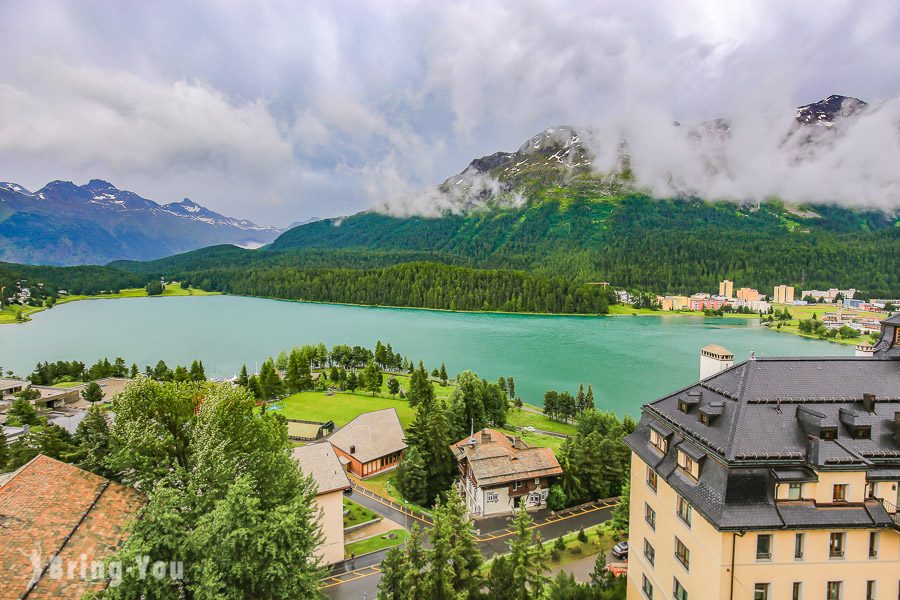 Zermatt was one of our favorite places in Switzerland because it's home to the mighty Matterhorn. You can read more about the Zermatt travel guide and choose the best places to stay over here.
St. Moritz is lovely. It's a resort town so more on the fancy spectrum and that's why it does not come cheap so beware of that if you're on a shoestring.
Final Words: Is Glacier Express Worth It Anyway?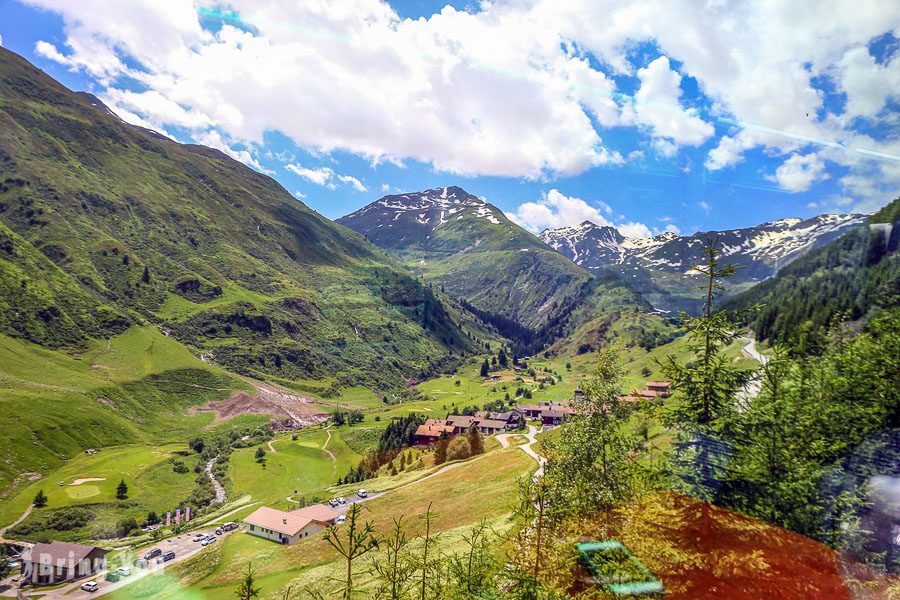 Heck yeah! It's not just a train ride. It's a lifetime memory, and it's so easy to connect different cantons within just one ride, so why not lock down your date and enjoy it? The enchanting ride will surely cleanse your mind and you will see how small you are compared to the majesty of mother nature.