Lied at the foot of the Alps, Zermatt is a beautiful town to take in the scenery of the European most dramatic mountains.
Zermatt is mostly known for its symbol, the Matterhorn, but there is so much going on under the foot of this striking landscape that we can't wait any longer to tell you.
This ultimate Zermatt travel guide will walk you through where we stayed to soak in the best mountain view, coolest shooting spots, things to do, money-saving and packing tips that you don't want to forget!
Zermatt – A Picturesque Car-Free Village Enclosing the Foot of the Alps
Zermatt was one of our favorite places in Switzerland. And while many people are talking about the insanely cool ski holiday, summertime also guarantees great outdoor adventures.
The main happenings in Zermatt take the village as its centerpiece, spread out to the mountain ranges, and linger to further glaciers via scenic train rides.
No matter where you go, you won't be too far from the centerpiece of Zermatt Village, where most of the services and hotels are based. The spotlight of Zermatt Village is the old quarter lying in the heart of the town itself. A leisurely stroll around this old town gives you an insightful glimpse into ancient buildings, reflecting the lifestyle of original Walser residents.
You will also find a chain of barns and grain stores that rewind to half a century ago. A good escape to Zermatt can be done in two days. But if you really want to take it slow and unwind, three days will help you make the most of it!
How to Get to Zermatt from Zurich, Geneva, and St. Moritz?
Arriving in the car-free village of Zermatt is accessible via scenic train rides, limousines, or carrier transfer.
The most convenient way to hit Zermatt is either from Zurich or Geneva airports. You can find train tickets from both of these cities for half-hourly train connections to Zermatt from in-airport train stations. There is no direct train ride and you need at least one change depending on which route you take.
Many people take the train to Visp and change to the mountain train heading to Zermatt. You will pass the lush vineyards, mirror-like lakes, and dramatic mountains along the way. Overall, train rides from Zurich to Zermatt are more comfortable compared to ones hailing from Geneva with dining options and other sorts of refreshments.
In case you seek the best comforts, consider going for a limousine or people carrier transfer directly from Visp to Zermatt, plus the time is shorter too. You can also book a limousine ride from Sion and Geneva airports, which are 90 minutes faster than a car ride from Zurich airport.
You can pretty much rely on trains to take you from any part of Switzerland to Zermatt. We departed from St. Moritz, which is considered pretty far off. The train ride is longer than seven hours so make sure you catch the earliest train in the morning around 8 am to get to Zermatt in the afternoon.
We love adventures as much as you do! If you need more ideas to prolong your bucket list, here are the best ways to enjoy Vancouver without hurting your budget.
At first the long-haul train ride somehow held us back in doubt, given the fact that we would spend seven hours staring out the windows. But trust us! It was all worth it!
The soothing train snakes through the beautiful Swiss landscape. New angles of the lush scenery keep revealing one after another, so much so that all you want to do is perhaps benefit from the sweeping scenes to enrich your photo book instead of sleeping in! Cows munch on the green grass, some guys paraglide down the grassy knolls, or a single detached house sit on the alpine – don't sleep, keep counting!
Those who travel from other parts of Switzerland can find scheduled train rides accordingly and benefit from the Swiss Travel Pass to save a few bucks!
4 Best Ways to Get around Zermatt
Since Zermatt is a car-free village, traveling around relies heavily on foot, eTaxi, eBus, and bicycles. Zermatt is a very relaxing, inviting town to walk around. Walking is also the best way to take in the best views in and around Zermatt, sneak in any alley or store anytime you want.
Cut Down Your Budget with Switzerland Zermatt Peak Pass
Aside from the Swiss Travel Pass, you shouldn't forget to obtain another handy ticket – Peak Pass! This guy allows you unlimited travel on lifts and trains around Matterhorn glacier paradise, Rothorn, and Gornergrat.
Bike transport and local bus travel are also included. Since we didn't visit during the ski season, the Peak Pass really comes in handy as it excludes ski and chair lifts.
Our Favorite Things to Do in Zermatt? What to Do If You Don't Ski in Zermatt?
Capture the Golden Matterhorn at Sunrise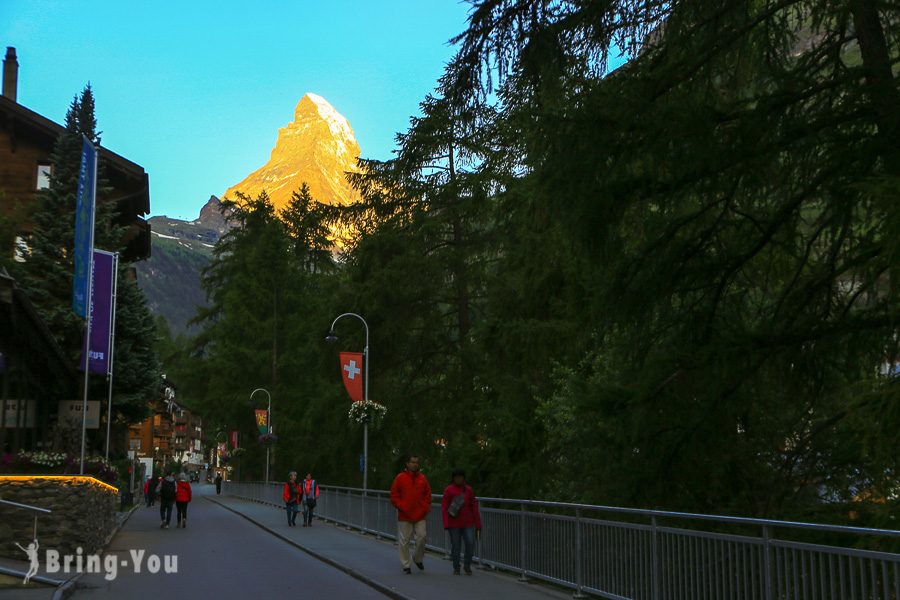 Not sure about you, but taking photos of the Golden Matterhorn is our favorite thing to do in Zermatt. Nature enthusiasts should definitely have Golden Matterhorn in their mountain hit list.
There are a lot of reasons why the Swiss are so proud of this golden triangle, and always consider it as the symbol of the Alps.
To capture the full beauty of Golden Matterhorn, the best way is to pitch a tent at Lake Stellisee to find a suitable spot, sleep there overnight and get up early to embrace sunrise the next morning. This experience is more on an adventurous side but it's totally worth it if you're into nature photography! Otherwise, grab some friends along for a hike up there and you'll be good to go!
In photography, timing is key. Be patient and wait until the sun reaches the Matterhorn, casting its glitters on the calm surface of the lake. Meanwhile, the palette of colors sweeping from violet to blue before switching to golden rays is beyond compare. If possible, opt for a panorama shot or slow your shutter speeds in a horizontal shot!
As ardent shutterbugs ourselves, there's no way we ignored the best vantage point to take in such a view. The good news is that you have a lot of choices to contemplate Golden Matterhorn from afar and up close.
You can choose to hit the Stellisee and capture Golden Matterhorn's reflection with its awe-inspiring purple-colored sky on the lake. In our case, we decided to visit the Parish Church of St. Mauritius and take a sneak peek of Matterhorn from the entrance steps.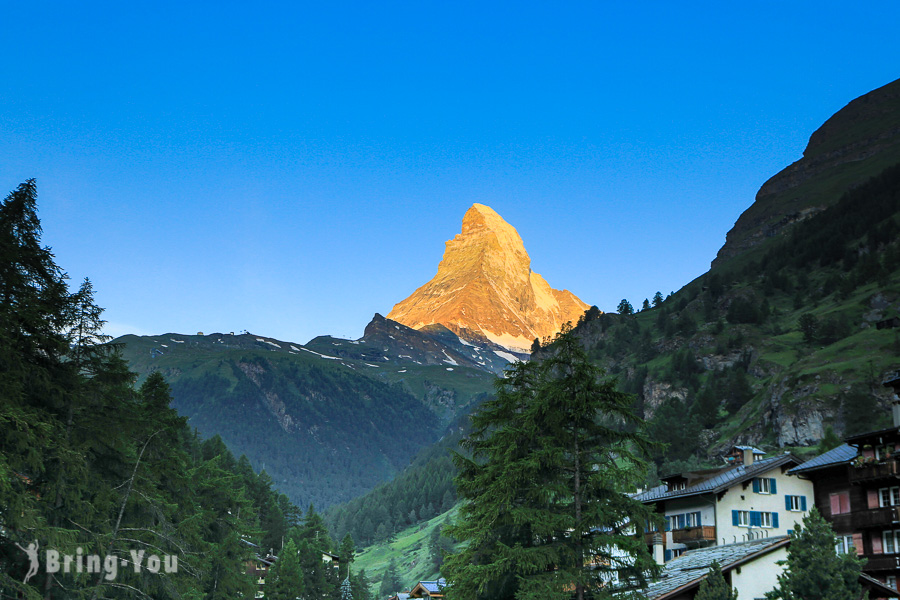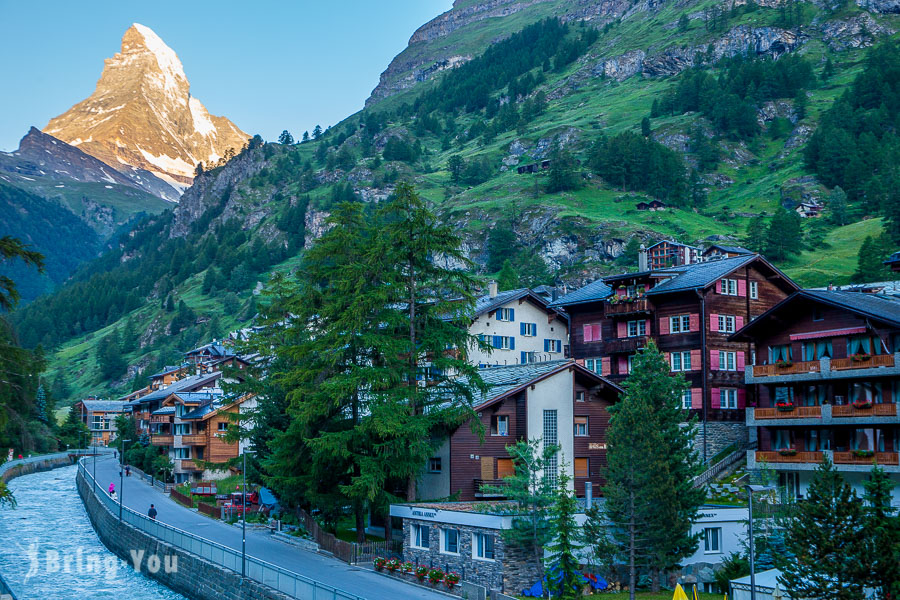 Take a Scenic Train from Zermatt to Gornergrat
Should we call Switzerland the land of trains? It seems like we've taken a lot of scenic train rides in this country compared to other places we have been to. And this includes Zermatt.
The cogwheel train ride from Zermatt to Gornergrat allowed us to take in the highest peaks of the Alps, including the Matterhorn. What made it even cooler was a chance to explore the Alps on foot along the way from one of its four stops. Each of the stops also makes a great starting point for hiking!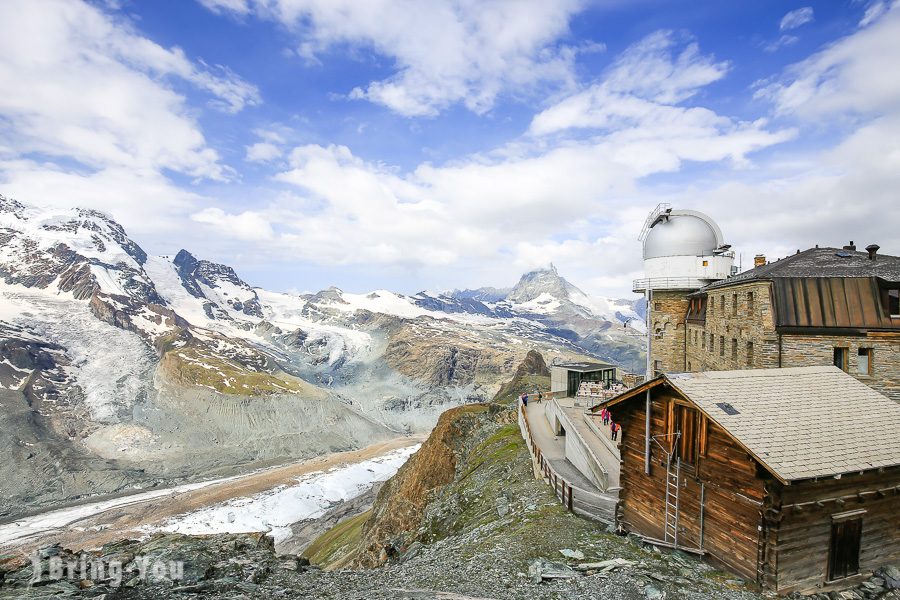 You can put it into one of your day trips from Zermatt because the train ride only lasts for about half an hour. You will end up at an altitude of 3090 meters on the Gornergrat ridge.
They call it a scenic train ride for good reasons! Just think about how your hair gets kissed by the alpine breeze when the train snakes through those lush forests and hilly landscapes.
Further Read: Is Gornergrat Worth Visiting? A One-Day Itinerary, Travel Passes, and Tips
Engage Your Core on a Hike from Gornergrat to Riffelberg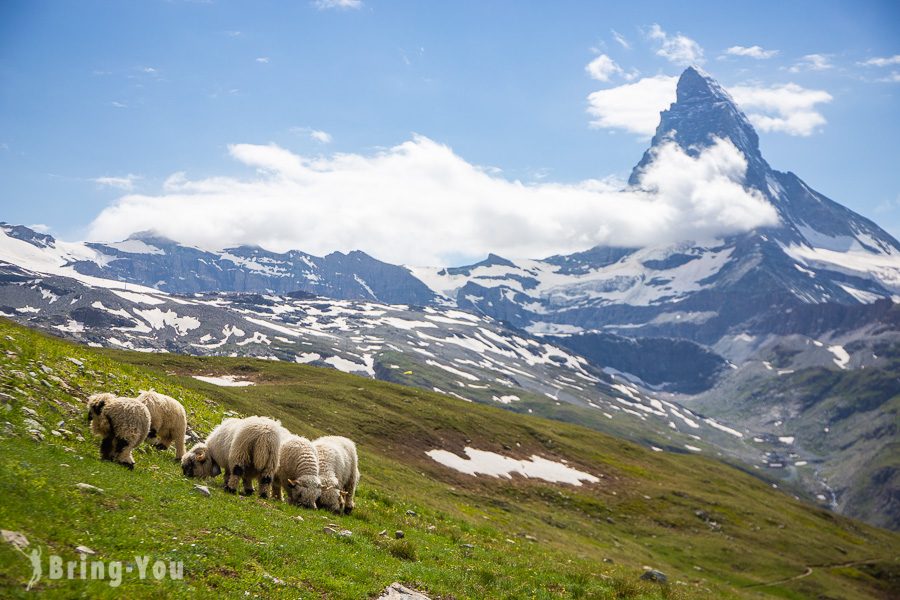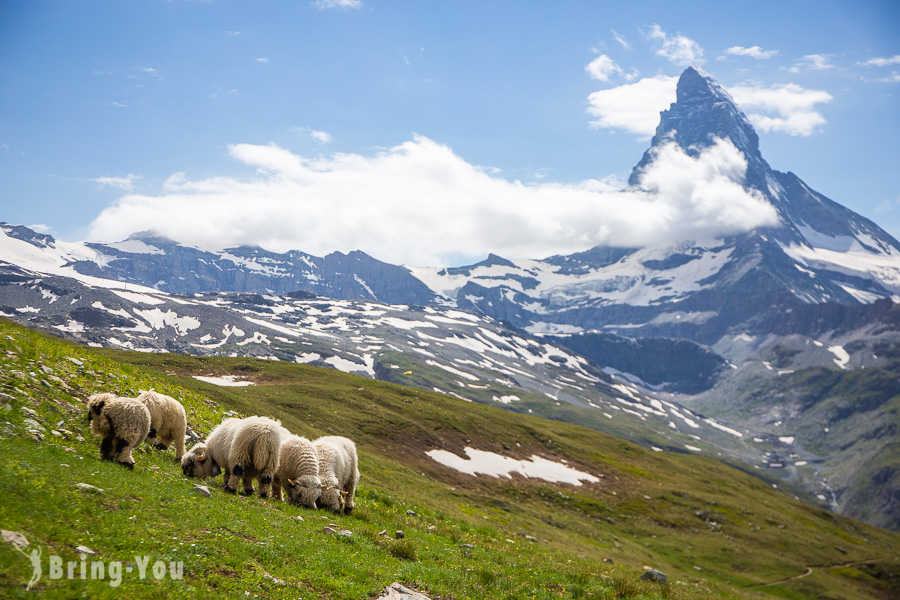 Switzerland is hands down the best place in Europe for enthusiastic hikers and view seekers. And just like everyone else, hiking was a big part of our trip in Zermatt, with the route between Gornergrat and Riffelberg being our favorite.
Why is that?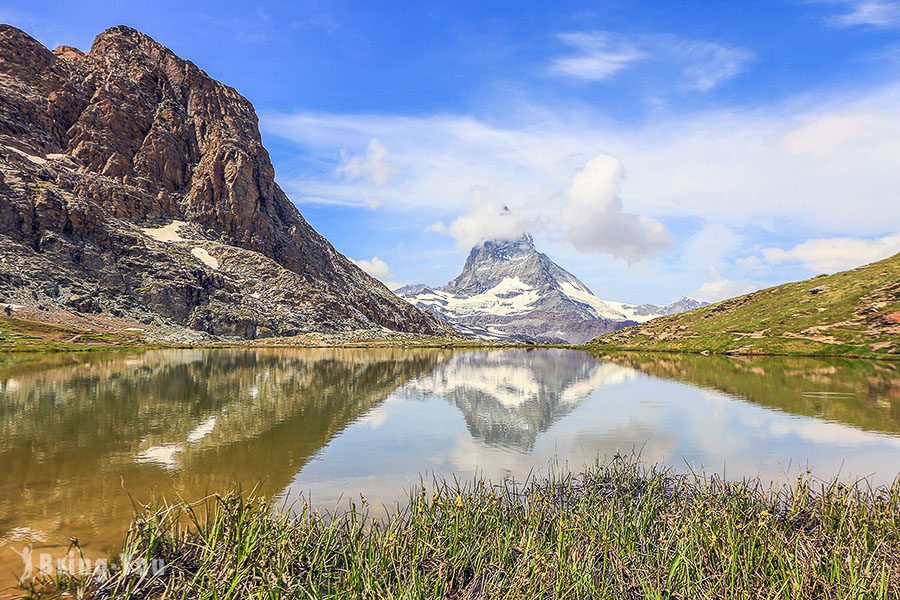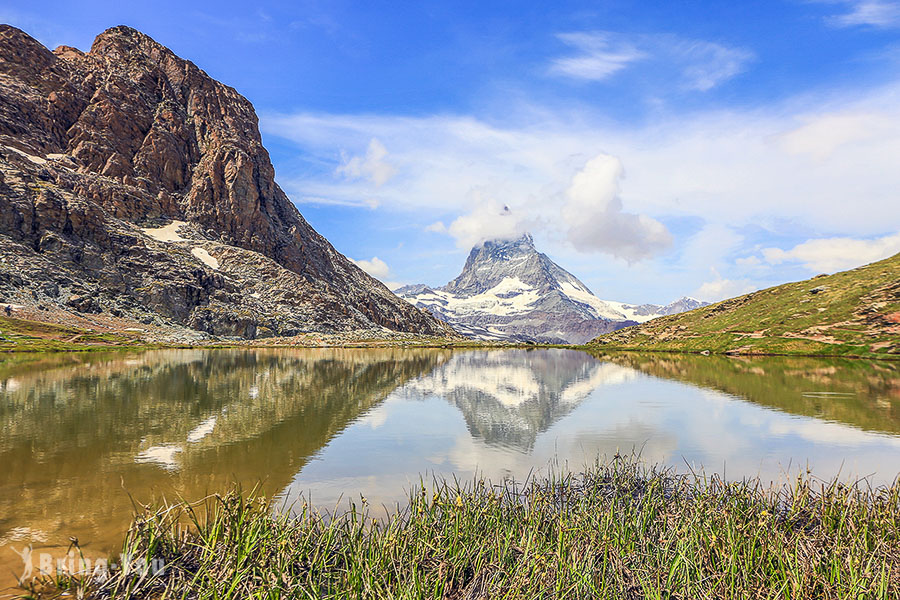 There are not many other places on Earth where you can hike along the glaciated mountains. We kicked off at Gornergrat mountain station, where we spent a short while admiring different summits and learned to differentiate each of them using the free telescopes.
We veined through the Hohtälli ridge heading towards the Gorner Glacier. This alpine path is a little steep, so keep a close eye on each of your steps and pay extra attention if you walk with little kids or seniors.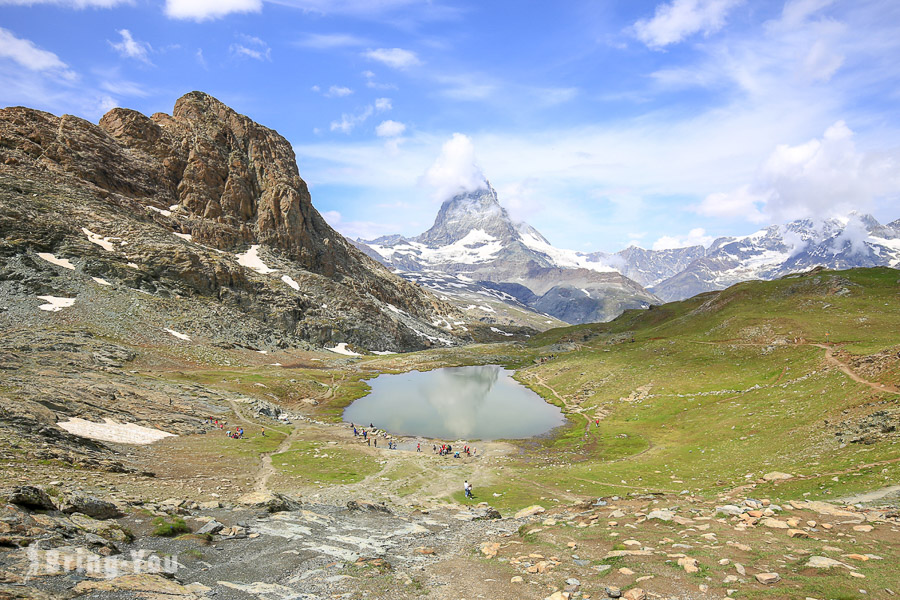 The rest of the route from there to Riffelsee lake was way better with less tricky terrain. Each of the stops along the way is totally worth a short stop to soak in the view. So feel free to take it easy and revel in your hike before ending at Riffelberg station.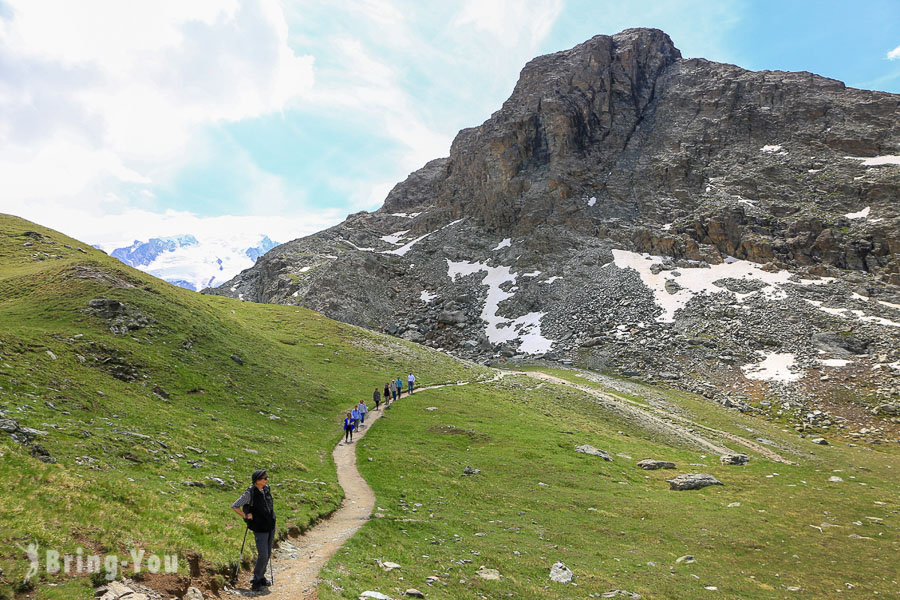 Further Read: Hike the Riffelsee Lake: Getting There, Best Route, And Black Nose Sheep
Hike The Five Lakes Trail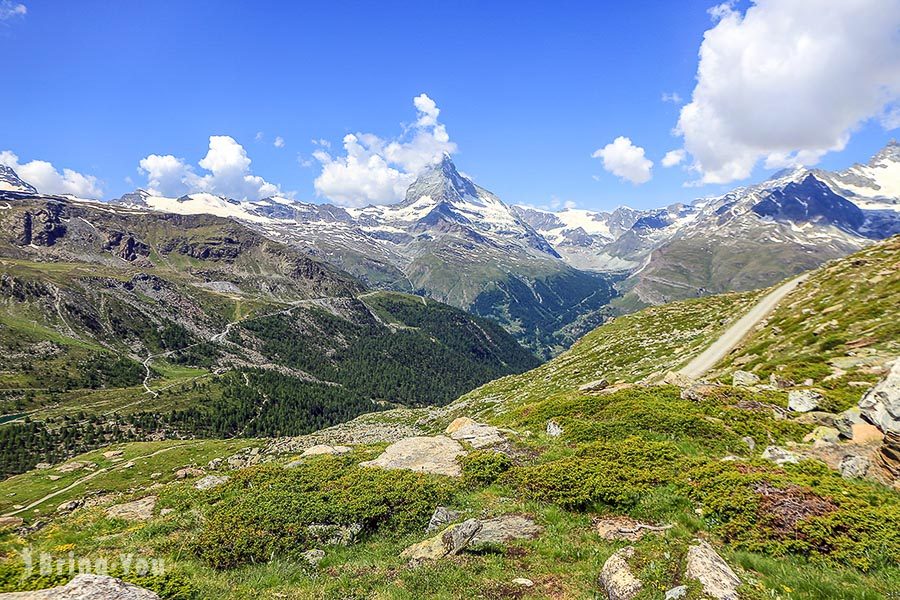 Do you know that Zermatt is the best region in Switzerland for mountain climbing and hiking? We didn't really notice this moniker until we sorted out the best scenic hiking trails to engage our cores.
Zermatt is formed by up to 400 kilometers of the hiking trail network. Can you believe it? And amongst all those routes, the Five Lakes Trail made its way to our bucket list.
You may also get to know this trail via the name 5-Seenweg. This is a moderately challenging trail that loops around the lakes of Stellisee, Grindjisee, Grünsee, Moosjisee, and Leisee.
Each of these lakes promises unique scenery. For example, Stellisee, Grindjisee, and Leisee lakes give you the best reflection of the Matterhorn. Grünsee opens out to a rugged landscape with stoned pines emerging from the sand.
Further Read: 5-Lake Hiking Route in Zermatt: Getting There, Starting Point, and What to See
Float in the Glacier Paradise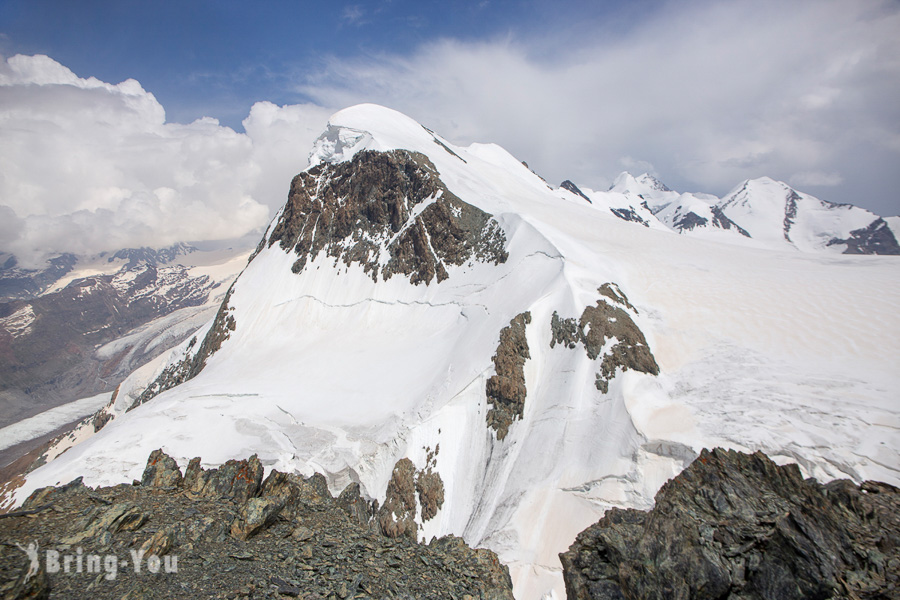 This Glacier Paradise should be, by all means, the next thing we want to see on your bucket list of things to do in Zermatt.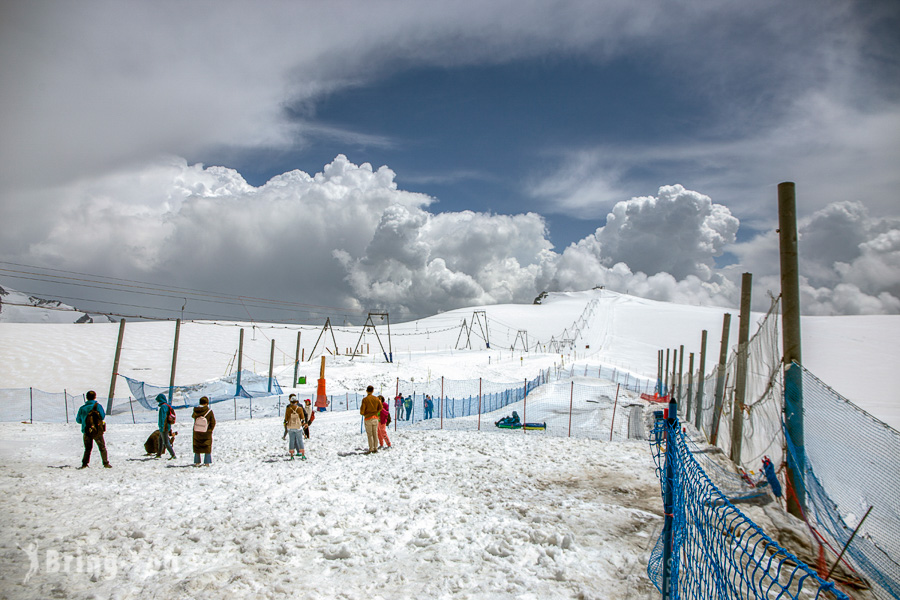 Be prepared to contemplate 16 ranging glaciers capped with clouds! Matterhorn Glacier Paradise is the highest altitude in Zermatt, reaching nearly 4000 meters in height. You can get to the glaciers by riding a cable car from Klein Matterhorn.
Further Read: Matterhorn Glacier Paradise Viewing Platform: Peak Pass, Getting Around, And Things To Do
Lounge Back in Zermatt Village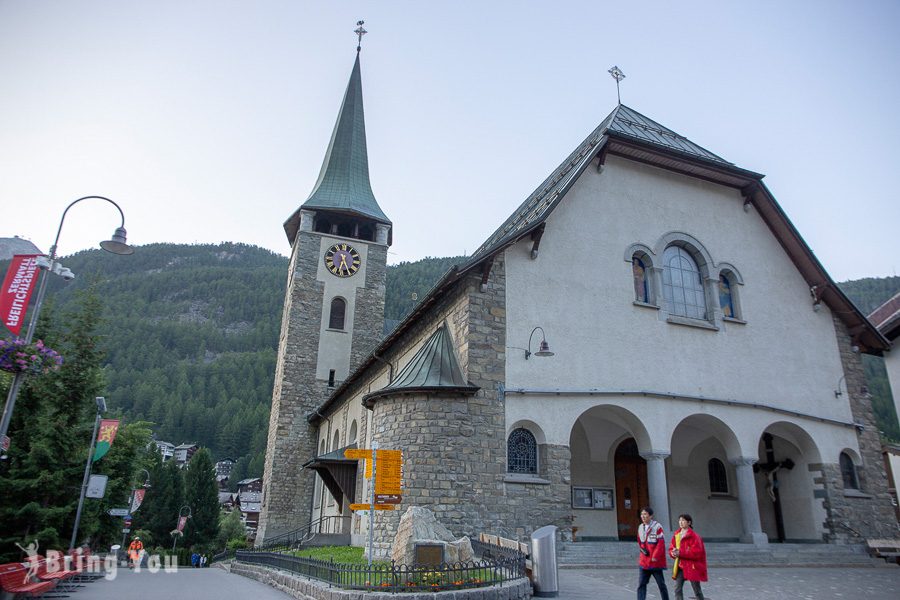 The charming, idyllic, and picturesque towns of Switzerland have made global headlines, and Zermatt is no exception. This car-free alpine village is the centerpiece of all the main happenings, including the aprés-ski scene in the winter and forest bathing during summer. This alpine village embraces a sweet blend of traditional buildings and a modern scene catered to tourists.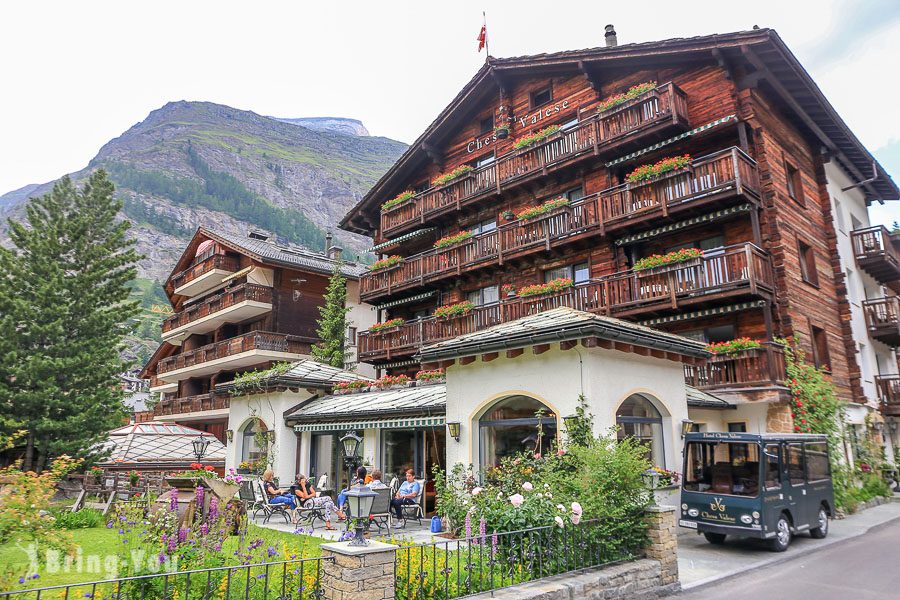 Find the Best Places to View the Matterhorn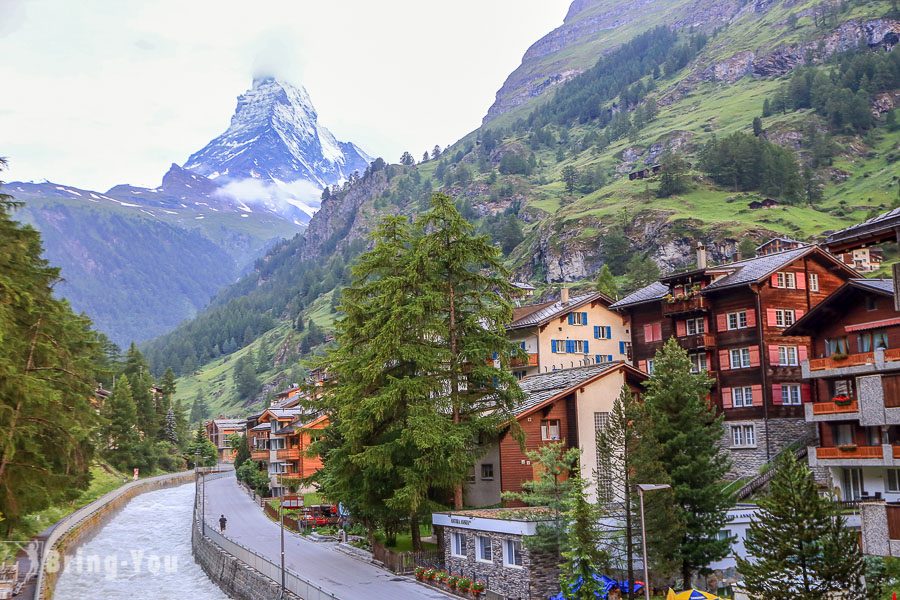 If you're really serious about that view, get out of the town! Getting on the hike from Gornergrat to Riffelberg and riding the scenic train along Gornergrat Bahn railway guarantees the best angles to feed your Instagram!
The loop around the Five Lakes Trail also promises irresistible views of the Matterhorn. And don't forget that Stellisee is one of the best lakes amongst those five with an impeccable reflection of the mountains!
2 Best Places to Dine out in Zermatt: Where and What to Eat in Zermatt?
Schäferstube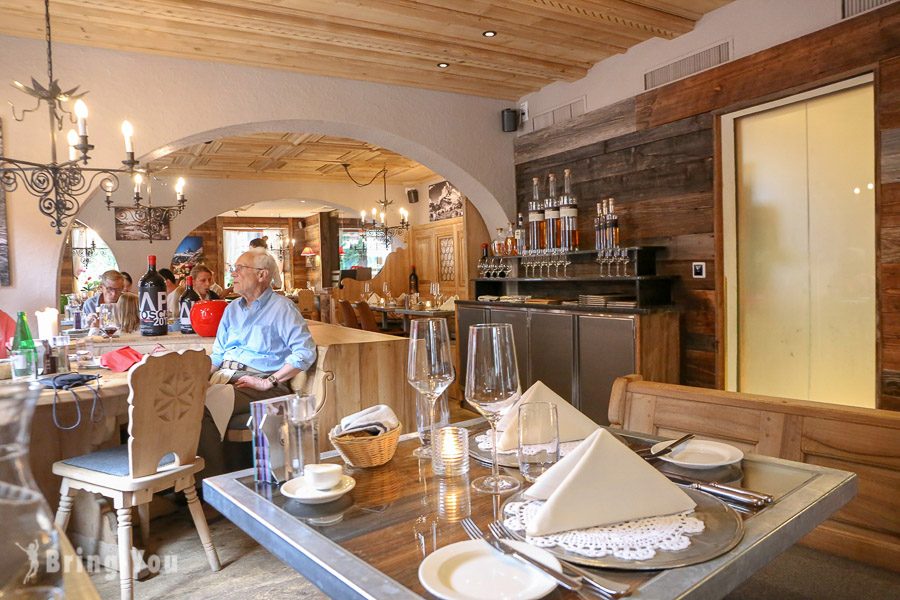 Breathe in that traditional Swiss vibe with a romantic dinner at Schäferstube. They are famous for raclette and meat fondue in a nicely lit, rustic, and cozy dining setting.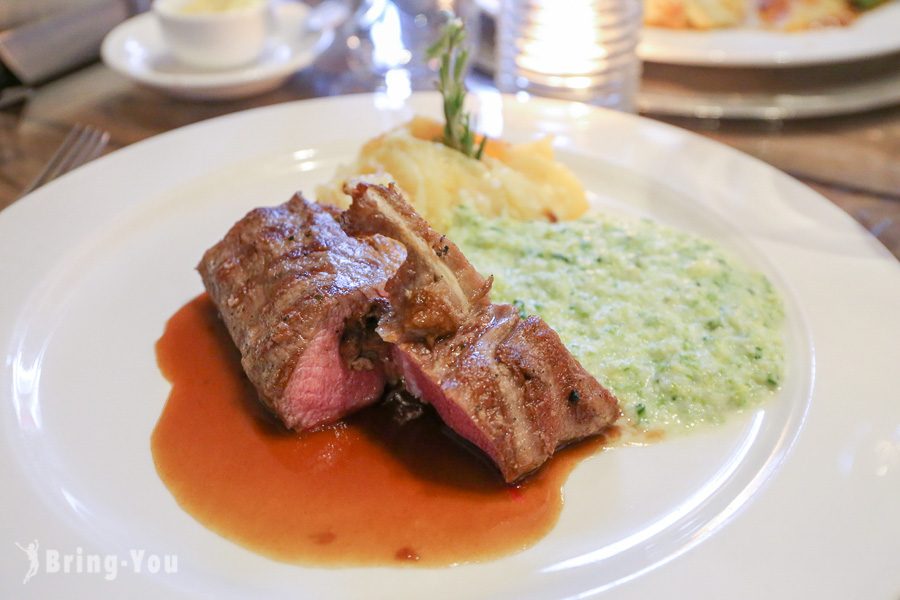 Schäferstube offers a chalet-like ambiance with hospitable staff and a diligent menu. The grilled lamb is second to none. Imagine munching on that smoky rack in a thoughtful, well-embellished place made of thick wood and cowbells – it's a memory that lasts a lifetime!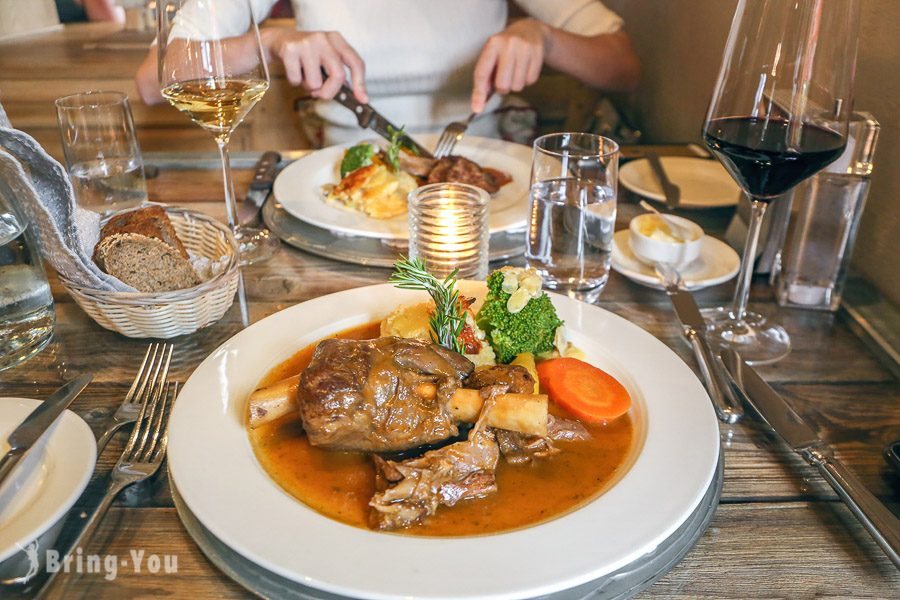 Whymper-Stube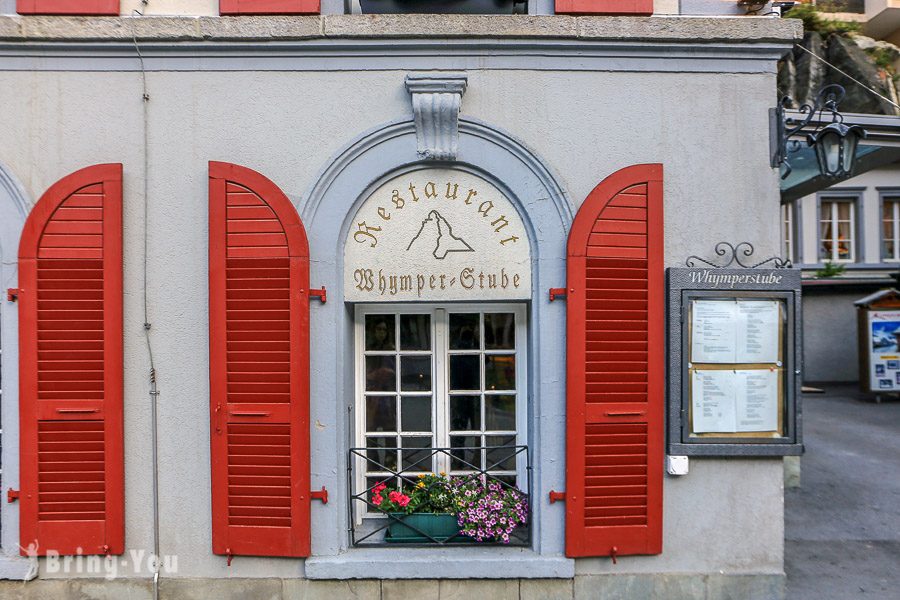 Whymper-Stube should not be forgotten if you're really down for Swiss traditional cuisine. Located in the heart of Zermatt, Whymper-Stube is a fondue haven, with an extensive menu for kids.
The food selection really goes with the chilly weather. If you go for that creamy wine soup and pepper steak for an aprés-ski session, it's heavenly!
Since these two restaurants are very popular, reservation is a must! They will hold a table for a certain period of time so make sure you have your schedule widely planned out!
Where to Stay in Zermatt?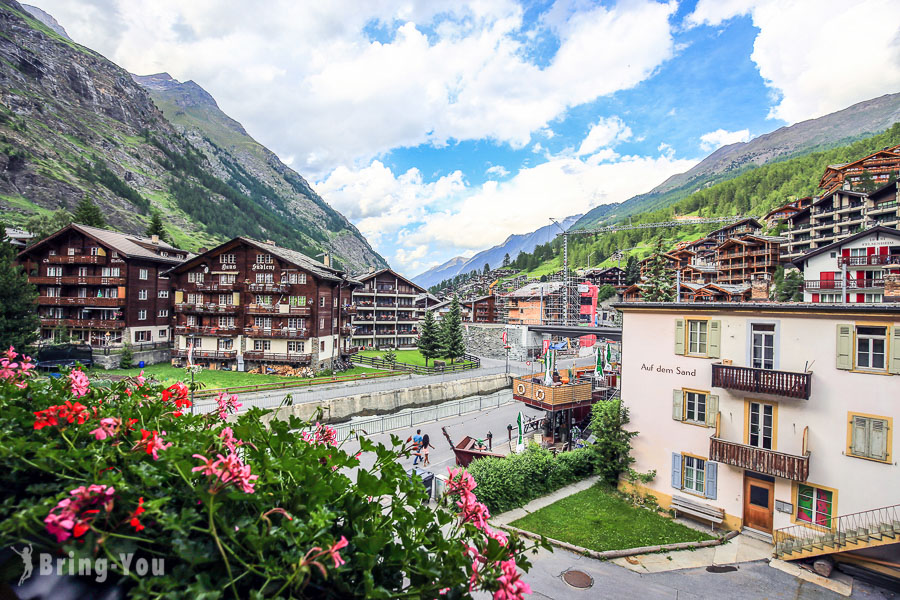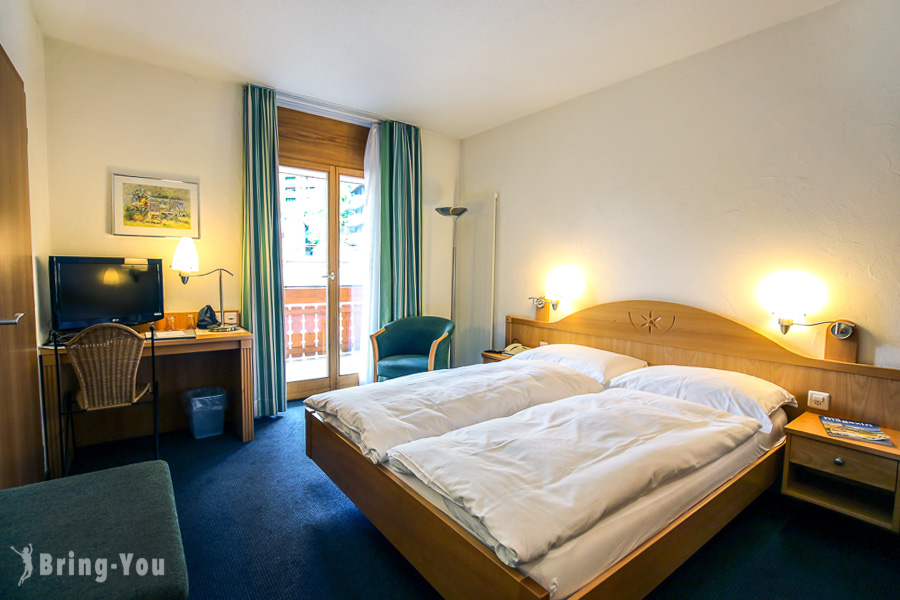 Must-Read Travel Tips for a Hassle-Free Vacation!
What Is the Best Time to Visit Zermatt?
Summer from June and September was the best time for non-skiers. This is also the time we hit Zermatt to fully embrace the beautiful nature, bike the mountains and enjoy the colorful display of the grassy hills. Winter comes after September, pulling in hordes of ardent skiers around the world to shred the slopes.
How Many Days Should You Spend in Zermatt?
Our all-time conception is that no single day is ever enough for a place, even if it's a small town. So if you're really in a hurry, make sure you have two full days for Zermatt!
Unexpected overcast weather is a spoilsport, so spare those days and prepare a few more days in case you're stuck indoors!
Money-Saving and Seasonal Packing Tips
Just like what we expected, Switzerland is not cheap at all. Don't expect a rate you normally see in Southeast Asia when hitting this hilly land!
Obtaining a Swiss Travel Pass and Peak Pass always makes sense because you don't want to toss a few pennies out of the window every time you board a bus, a train, or a boat. These travel passes give you unlimited travel to Zermatt's best attractions – that is exactly what you need!
Walking and hiking never cost money. Plus, they give you a great chance to work out with scenic views too!
Zermatt and Lucerne are pretty similar in terms of weather, which means the way we packed could apply to both of these cities. The temperature is still a little chilly during summer. So even if you are not skiing, you still want something like silk turtlenecks, winter silk, a jacket, and a scarf to keep you warm in the mountains. Warm gloves and hats also come in handy. All in all, layers are the winner of all!
However, don't forget that Zermatt is at a high altitude and the air is thin. So make sure to pack some sunscreen to avoid sunburn!
A walking stick is great for hiking!
Conclusion: Is Zermatt Worth Visiting?
As long as nature speaks louder than anything else on your bucket list, then Zermatt is totally worth a visit! Despite the relatively high price, Zermatt is lovely with insanely good food and incredible nature photo-ops!
Everything You Need to Know about Switzerland
Explore more of our adventures around Switzerland:
Simplify Your Switzerland Trip