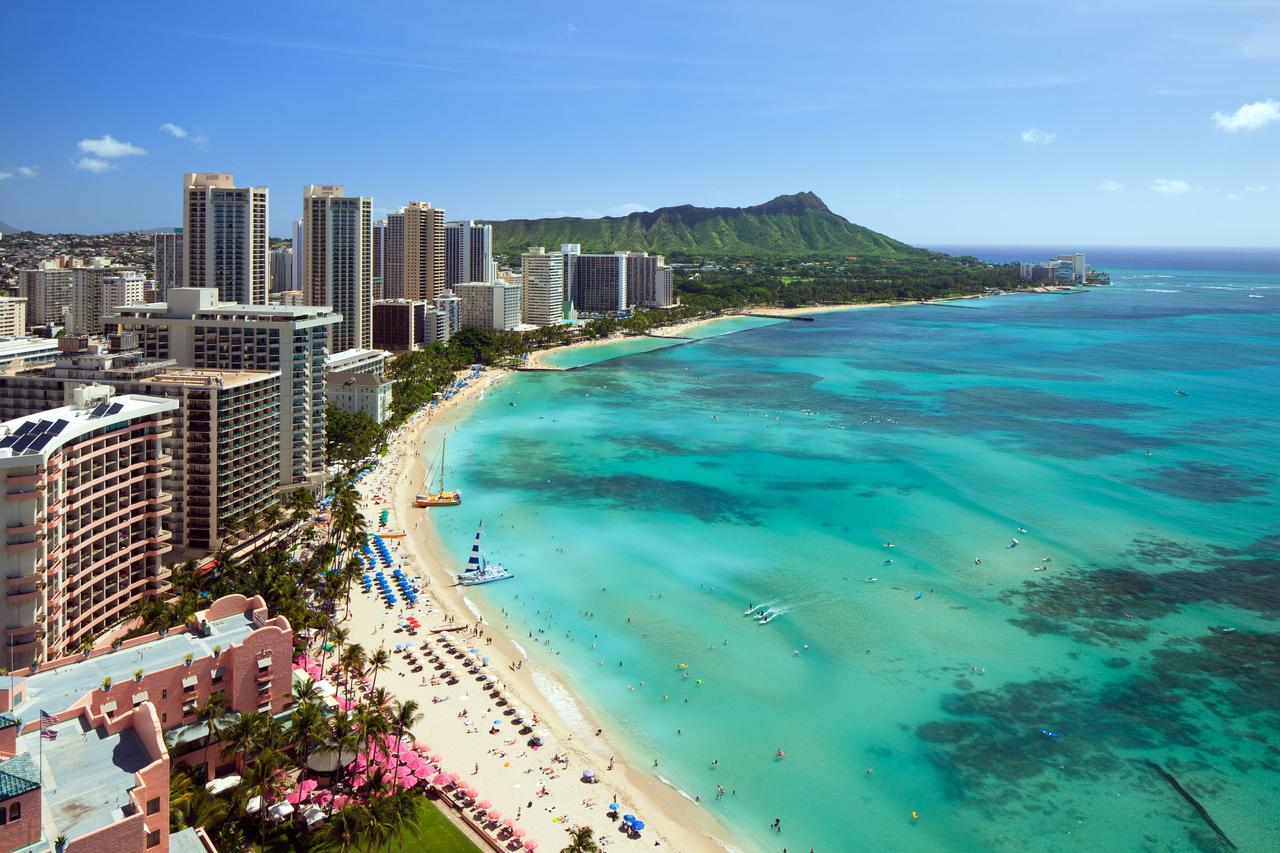 Guys! Hawaii is never enough for us!
The first time we visited Hawaii was kind of short and we were limited to only ten days. That's not too bad but we could only do Maui, Oahu, and Kauai. We left behind the Big Island and hopefully, we can check it out over a long weekend solely for that part.
Hawaii was a HUGE archipelago! And within those ten days, we learned a lot. There were plenty of native Hawaiian cuisines we hadn't tried yet, and they were all awesome!
If you're in Hawaii, you want to be close to nature as much as possible, unless you're on a leisure vacation and only want to lounge inside your resort room!
But anyway, let's jump right into this Hawaii travel guide below to unveil all the handy tips we collected from the last vacation!
Call It Aloha State – And Aloha Means Love…
Who doesn't love Hawaii? Tucked 3219 kilometers away from the US mainland but no one can forget it!
And we're finally here! We can't believe how long it's been since we last dreamed of sipping on pineapple juice under a tropical sun with the soothing waves singing all along.
This incredible island getaway gathers all the best things in life. From snorkeling, beachcombing, hiking to something more hardcore such as seeing a volcano or a lazy spa day, Hawaii has it all. So much so that we can't recall how many times we've wished to spend the rest of our life there and just traveled around, perhaps meet and guide you around the islands too!
Ah, speaking of islands, there are 137 islands and islets making up the big Hawaiian chain. But amongst all, we visited the three main islands within a period of ten days.
Alright! We guess that's enough to give you a quick look into Hawaii. Let's get serious with this ultimate Hawaii travel guide down below!
How Did We Travel around Hawaii? Try These 8 Best Ways to Get around The Islands
The first thing we did after landing at KONA International Airport was looking for our transfer car to get us straight to the hotel. We always look to book the shared transfer online no matter where we go because it always saves us an unnecessary headache, especially if we land in a new city where we have no acquaintance with the neighborhoods.
Also, note that there's more than one airport located on different islands. Some islands even have a few different ones. But in general, larger planes will land at major airports, which are all located within driving distance to famous resort towns (around 40 minutes).
You can also check with your hotel to see if they provide airport shuttle transfers. It's a no-brainer that they probably have it available, so the task here is to compare the best price!
Hawaii is part of the US. This means getting around the islands should be easy with popular ride-sharing apps such as Uber and Lyft, which are fairly cheaper than taxis. If you simply want to sightsee, then booking a bus tour is probably the best option!
Crossing between islands can be done via a ferry or boat. Helicopter flight is also available if you're looking for something more on the fancy side (and faster, of course)!
Hawaii is a US State with strict helmet laws applied for motorcycles, motor scooters, and bikers from 16 years old and younger. For more tips regarding traffic laws, contact your transportation provider depending on which type of transport you're seeking!
A Comprehensive Island's Insider Guide to Hawaii: Which Islands to Visit? Things to Do and Tips
The Hawaiian chain comprises 137 islands of all sizes. But only four of them are popular. And our main business here is to choose which one of those islands to put on our bucket list.
To be honest, it all boils down to personal choice. But first things first, let's check out the four main islands to see how you can sort out your itinerary!
If you're a first-time visitor, the four islands below should be off the top of your head!
Kauai
Kauai is the oldest, heavily forested island out of the four, and that's why the name Garden Isle they give it totally stands up to the description!
It lies in the northernmost tip of the Hawaiian chain and is enclosed by an extensive coastline that runs for 179 kilometers. This sweeping shoreline demands attention from passionate beachgoers since Kauai has more accessible beaches than any other place in the chain.
Kauai is a haven for outdoor enthusiasts and adventurous travelers. Waimea Canyon was our favorite place on the island with an unrivaled view from the mountaintop gorge painted with pink and green walls. There are five vantage points scattered on the top of the mountain, offering impeccable views each time.
Waimea Canyon is also a mecca of hiking trails, ranging from easy to moderately challenging hikes. But you need to double-check the weather and road conditions before putting on your shoes though!
The North Shore is the best place for surfing. This is where you find Hanalei Bay and Princeville. If you're here for a romantic getaway, we highly recommend Hideaway Beach in Princeville, which also offers off-the-beaten-path swimming and snorkeling spots.
Meanwhile, Poipu and the South Shore are year-round attractions. The waves are relatively calm no matter which season it is.
Maui
Maui is the most expensive island in the Hawaiin chain, but it doesn't mean you cannot find anything cheap (or almost free) to do on Maui.
The second-largest Hawaiian island is filled with top-tier beachfront resorts dominating the best beaches and snorkeling spots. But the most talked-about thing of all should be Haleakala, the biggest dormant volcano in the world offering unobstructed sunset and sunrise views casting their shadows on the crater walls.
A drive to Haleakala will last for two hours if you depart from the main town of Maui where all the main happenings are.
Watching the sunset is more on the adventurous side because you need to get up at 2:30 am and hike up to National Park Service Sunrise Watch (which demands advance reservation).
If you're looking for something cool and unique to do offshore aside from swimming, we highly recommend whale watching. The best time to come aboard is from December to April with the highest sighting success rate!
The Island of Hawaii
The big brother in the family will keep you occupied for weeks! Well, the Island of Hawaii (or Big Island for short) is galore of outdoor possibilities, manta ray snorkelers, coffee fanatics, and volcanologists.
That's already too much to plan out! But who cares? We're all here for the fun. So let's embrace all the best things nature rewards and maximize your experience!
While many of us are tempted by the sun-kissed, white sandy beaches the Big Island decides to surprise with a black sand beach.
Yes, Punalu'u Black Sand Beach is what we're talking about! It stretches between Pāhala and Nāʻālehu. The jet black color is the mashup between basalt sand and lava as they exploded while reaching the ocean.
Punalu'u is a perfect photo op! You can come here anytime in the day and snap a picture of the stunning sand brimming with coconut palms and wow your followers.
Or even better, find a green sea turtle and turn it into the highlight of your shot! If you like something to engage your core with a scenic sight, why not tie your shoes and hike the Hawaiʻi Volcanoes National Park? The only thing to remember is to layer yourself before hitting the trail. Varying weather has become a household name on the Big Island and it's very likely to get cold up there.
Oahu
Some may tell you to scoff off Oahu due to the crowds and traffic! But we will go against the current.
Well! Oahu is the most visited island but it doesn't mean you will be elbowing out other people! Oahu is a haven for nightlife, history buffs, ardent surfers, and of course, beachgoers.
Remember that sensational Michael Bay's 2001 blockbuster Pearl Harbor? Yes, now it's time to hit the real monument to go behind the scenes and see what was going on with this key location in WW2.
There's a wealth of captivating tours, including a submarine ride, an aviation museum, and a US Arizona memorial tour.
Now comes the next big deal – Kualoa Ranch! It's got us wondering who on earth actually owns this 4000-scare paradise! Kualoa Ranch is a privately owned ranch filled with valleys that have Hollywood producers hooked for years.
Ever since the 1950s, high-powered Hollywood producers have frequented here and lived up inspirations for their famous smash hits such as 50 First Dates, Jumanji, Godzilla, Jurassic Park, and Kong Skull Island.
What's the best way to hang around this impeccable award of nature? Embark on a tour! From horseback riding to ATV raptor, from valley zipline to movie sites – you name it!
We don't know how many times we talk about snorkeling in this article (actually we lost count), but if you really don't have the time, at least save snorkeling for Hanauma Bay, even if only once! Dive under the mighty waves and get swathed by schools of parrotfish, Moorish idols, tangs, and a sweeping range of reef inhabitants.
Which Are the Best Areas to Stay in Hawaii?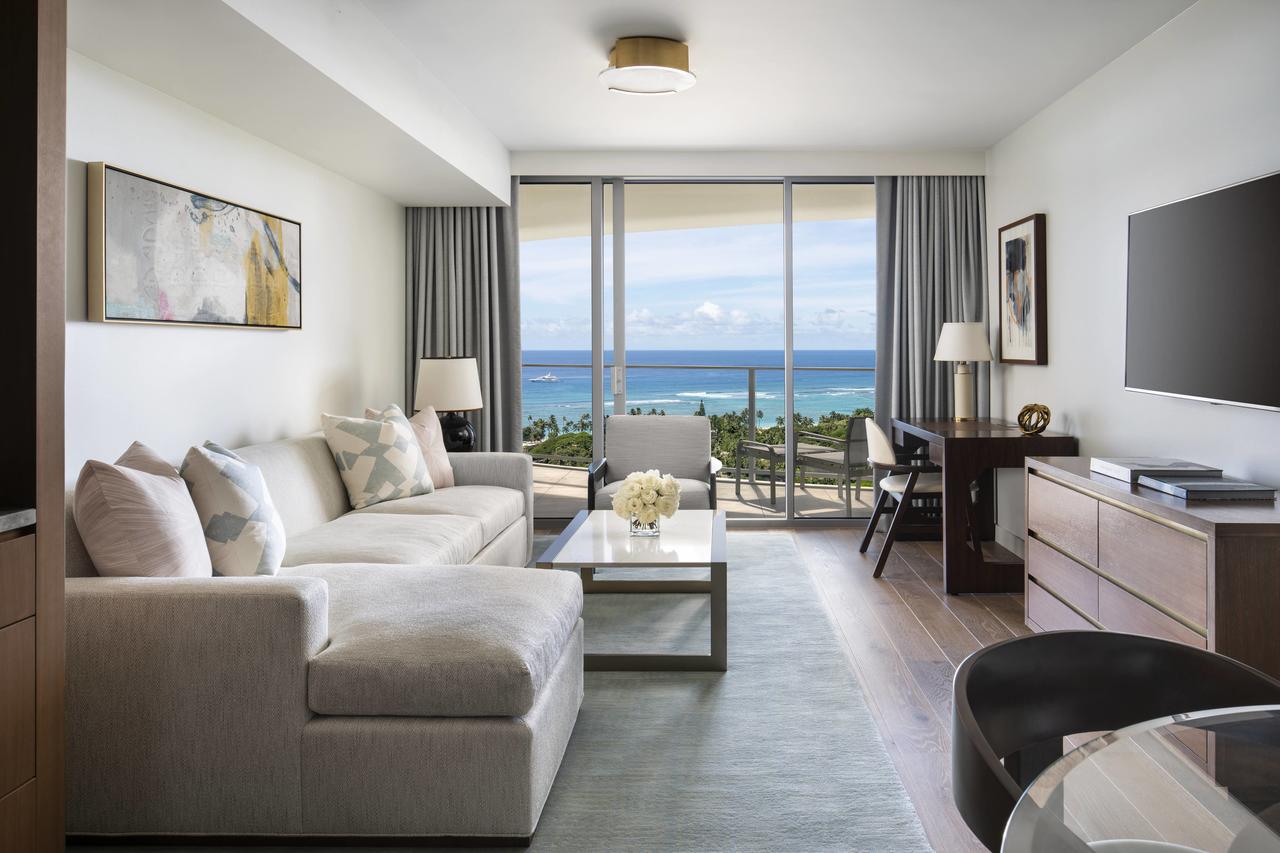 Oahu
The most popular area: Waikiki has an urban vibe with high-rise buildings and leisure activities around Waikiki beach.
North Shore: best for green space seekers with lots of pristine jungles where smaller towns are located.
Ko Olina: a secluded oceanside area famous for Disney Hawaii Resort and Spa, great for swimming for all ages.
Maui
Ka'anapali: lots of resorts and vacation rentals dotted along a long stretch of white sandy beach and awesome weather.
Wailea: a mecca of high-end resorts, making it the most expensive part of Maui.
Kauai
Northside: full of resorts and vacation rentals with incredible waves, great for summer swimming.
Southside: home to larger resorts and vacation homes than the north side, which is fairly central to explore around with drier and sunnier sky.
Big Island
Kona: a relatively dry place and known as a hub of coffee lovers, awesome to stay anytime in a year and not much rain.
Hilo: lush green space and wetter. This is where Volcanoes National Park is located so choose Hilo if this is where you want to visit!
When Should You Really Go to Hawaii without Encountering Hurricanes and Rough Sea?
Best overall time to get rid of hurricane threats: April, May, September, October, and November.
Activities like swimming, snorkeling, hiking, hitting the volcanoes, golfing, and sunbathing are year-round activities when the temperature hovers around 24 to 27 °C year long.
Best time for whale watching: mid-December to mid-April.
For swimming in Kauai and Oahu: summer is the best time to hit Princeville and Hanalei Bay. Avoid winter since the water is too rough!
Each island has a leeward side (drier) and a windward side (more rain and wetter). The leeward side has sunny skies almost all year long.
Essential Travel Tips You Cannot Forget
Keep it simple, we recommend a maximum of four stops a day.
Plan many days at a time and save a few of them as days off to lounge back by the pool with a lava flow cocktail or soak up the sun (we're traveling, not chasing KPI).
Pack good hiking shoes like Teva. Go waterproof if possible!
Tap water is safe so bring your bottle!
No need to pack long sleeve shirts or pants, but a jacket and sweater are needed for the volcano trip.
Find an authentic Aloha shirt to a luau, a traditional Hawaiian party/feast to enjoy their traditional music and hula to the fullest!
These Are Must-Try Dishes to Eat in Hawaii
Seek for poi, Lomi-Lomi salmon, beef stew, or Kalau pig wherever you go. These are classic Hawaiian dishes we crave!
If you like raw fish, poke is a must-try dish native to the Hawaiian people.
Pacific regional offerings are also available. Even if you crave Vietnamese Phở, ramen, dim sum, or donuts, you won't have a hard time finding them.
Conclusion: How to Plan an Epic 10-Day Itinerary in Hawaii?
Day 1 to 3: Land on Oahu for sightseeing in Honolulu and Waikiki.
Day 2: East End Beach, Koko Crater Trail, and Hanauma Bay Nature Preserve.
Day 3: Haleiwa Beach Park, Sunset Beach, and Kaena Point State Park.
Day 4: Stay in Princeville on Kauai, visit Hanalei town, Hanalei Bay, and Kilauea Point National Wildlife Refuge.
Day 5: Sign up with a helicopter tour of Napali Coast and Waimea Canyon. Spend the rest of the day on the Coconut Coast to unwind.
Day 6: Kauai Coffee Company farm, Poipu Beach, hike the Mahaulepu Heritage Trail.
Day 7: Take a road trip along the Road to Hana, stop by Garden of Eden, Twin Falls, and Waianapanapa State Park.
Day 8: watch sunrise at Haleakala National Park, hike the Haleakala trails, and relax in the shopping town of Makawao.
Day 9: Island hopping to Lanai, take a boat trip and revel in Kaanapali Beachwalk.
Day 10: Spend a lazy day at South Maui Beach.