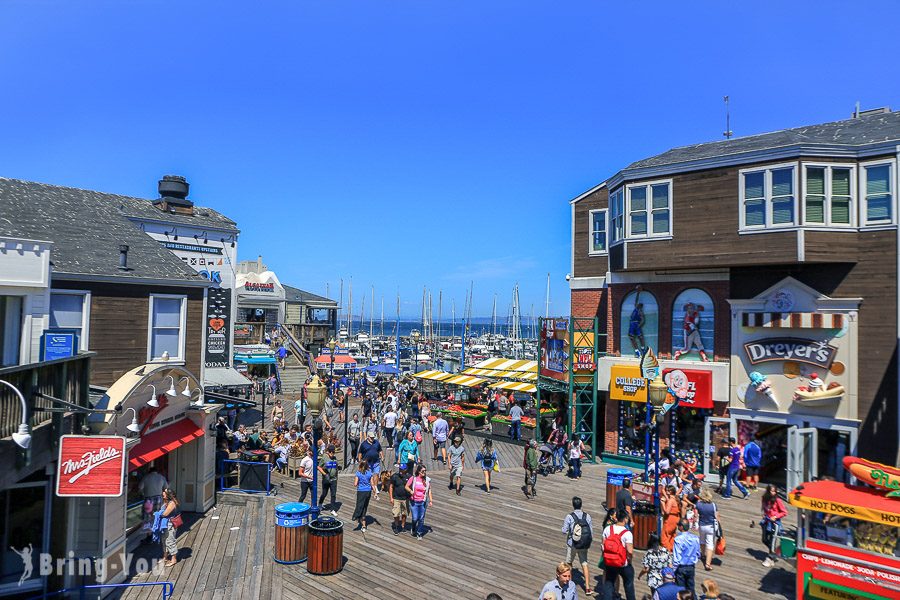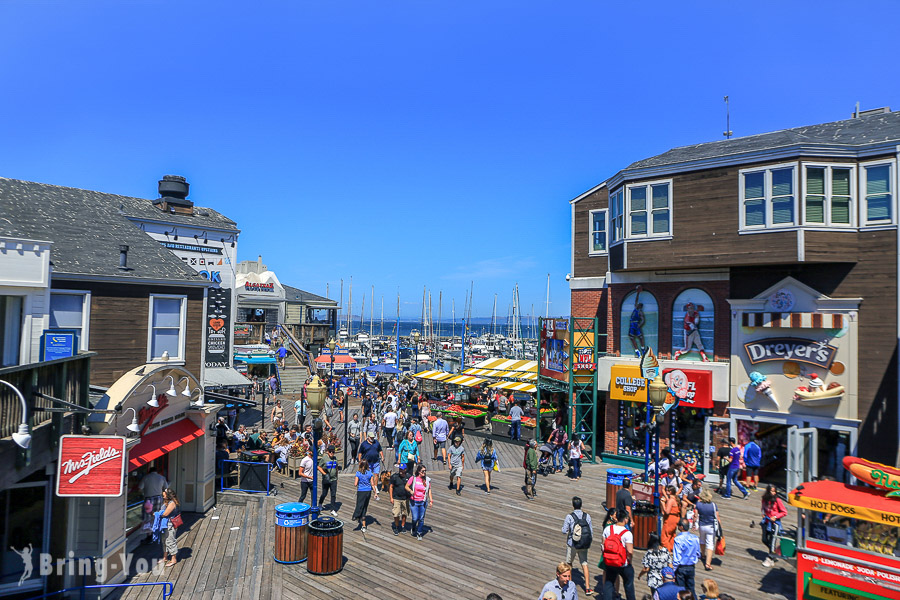 Fisherman's Wharf needs no further introduction! Stretching an extensive waterfront near North Beach, the Wharf is a big hook for tourists of all ages. From the mouth-watering chocolate fudge at Ghirardelli Square to Pier 39 where a colony of sea lions keeps barking and fighting for a sunbathing spot.
Fisherman's Wharf was a highlight of my visit to San Francisco. Spend the morning jutting out to Alcatraz prison island before retreating to the USS battleships for some history lessons of the day. And when the sun beams down, go back to the best comfort of your hotel room or dine out with a seafood feast at Fog Harbor Fish House.
To help you make the most of this buzzy, happening borough, I've compiled a sample guide to rock Fisherman's Wharf for a day. Dive in!
How to Get to and Around Fisherman's Wharf by Cable Car and F-Line Streetcar?
Fisherman's Wharf in San Francisco is a large area. Getting around by public transport and walking both come in handy. Plus, you can get there with ease from all Bay Area regions.
By Cable Car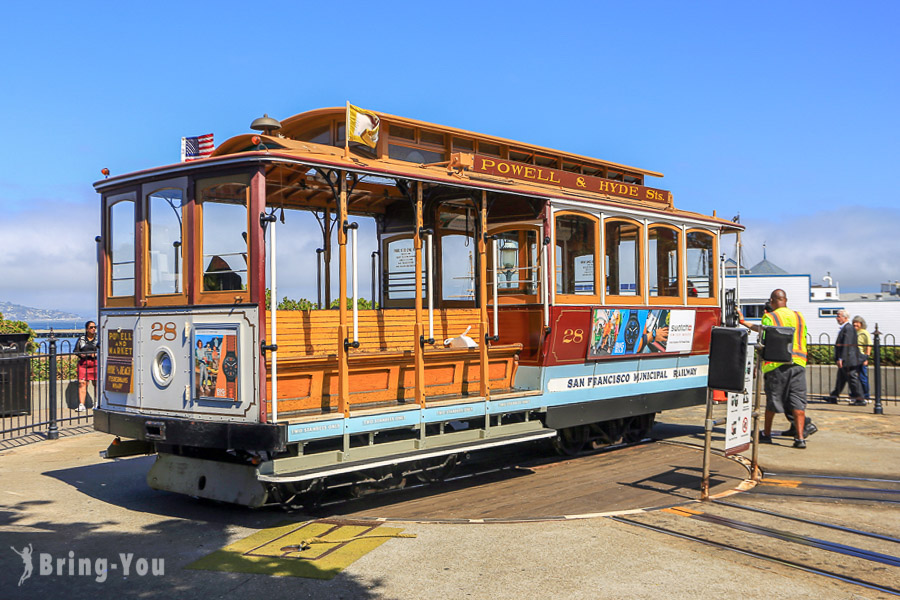 I recommend 2 ways to get around Fisherman's Wharf:
Take the Powell-Hyde GREEN line from the corner of Powell and Market Streets to Ghirardelli Square on the left side of Fisherman's Wharf. From there, visit the chocolate factory by the square first thing in the day and move on to explore the surrounding area around Jefferson Street before ending up at Pier 39.
The second option begins with Pier 39 where you can connect with the Powell-Mason line on Taylor and Bay Streets which is in the middle of the Fisherman's Wharf area near Pier 45 at Taylor and Bay Street.
By Streetcar
From downtown San Francisco, the 150-year F-line streetcar runs six miles each way between the Castro neighborhood and Fisherman's Wharf and covers 4 different stops along the way.
Fisherman's Wharf Overview: A Walking Tour from Pier 39 to Ghirardelli Square
The busy district of Fisherman's Wharf skirts along the waterfront, covering multiple piers with ferries running to and from Alcatraz and Pier 39 all the way to Ghirardelli Square.
This scenic, bustling walk is a great thing to do in the morning to soak up the view, the vibe, and the ocean breeze before stopping by one of the waterfront restaurants for a hearty lunch. Seafood has become a norm here with prosperous servings of fresh oysters, crabs, and clam chowder contained in a sourdough bread bowl. These restaurants overlook the iconic Golden Gate Bridge, Alcatraz, and the distant mountains.
Start your walk at Pier 39 with a stroll around the Aquarium of the Bay with the sea lions before moving on further afield. There's also a heap of souvenir stores and street performers along the way to get you hooked. At the end of the day, I would stop at Ghirardelli Square for a visit to the chocolate factory.
An A-to-Z Guide of Everything Fisherman's Wharf Related: Make the Most of It in One Day
Take a Boat to Alcatraz Island in the Morning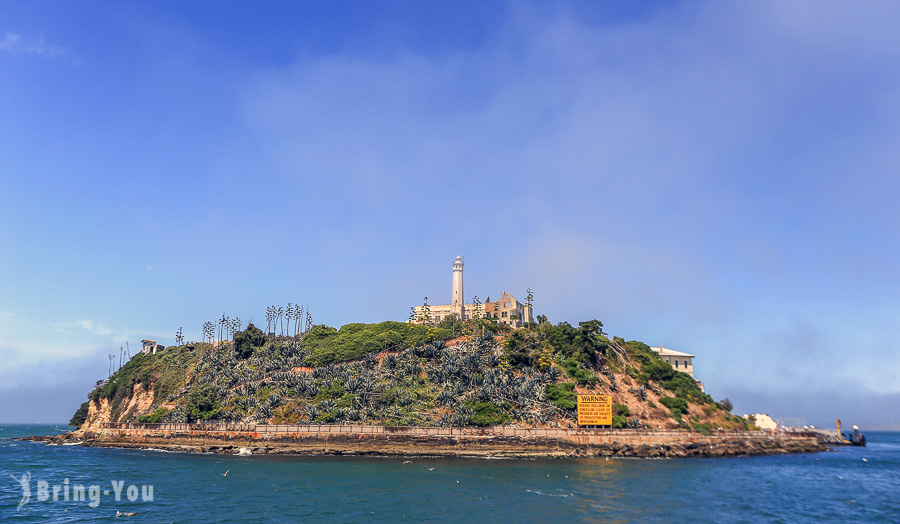 The lone sandstone rock of Alcatraz Island is an exciting add-in to complete your trip around Fisherman's Wharf. There's only one way to get there from the mainland with tickets required prior to reservation. Check out its website to purchase the entrance and ferry ticket combo.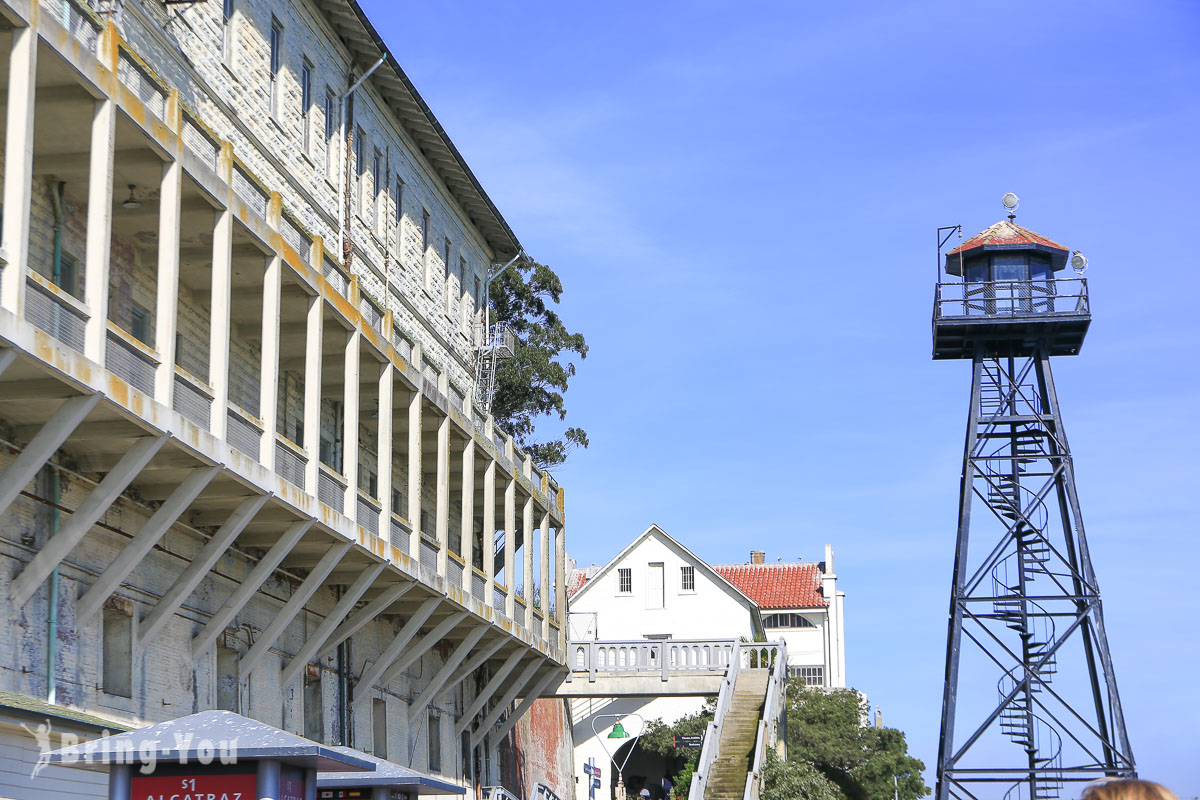 Since getting there and back takes 20 minutes one-way minus exploring time, I decided to get Alcatraz Island on top of the list. It's more than just a tourist attraction or a prison. I was instantly hooked by the breathtaking landscape and the remarkable bird sanctuary. Heavy rains make the island even more thriving and lush.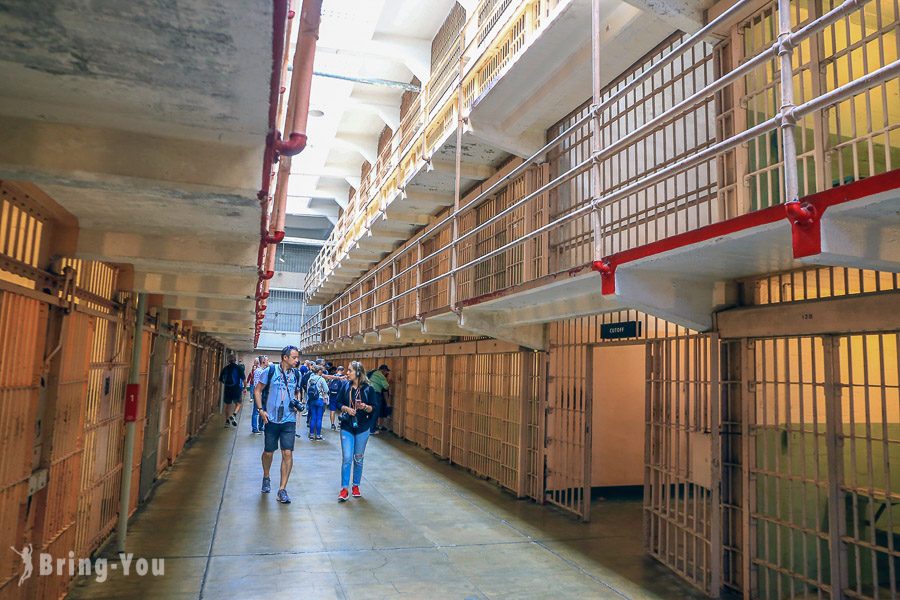 The view of the San Francisco Bay area is indescribable. Upon landing on the island, I was given a hand-held audio device, making it very convenient to be able to explore at my own pace.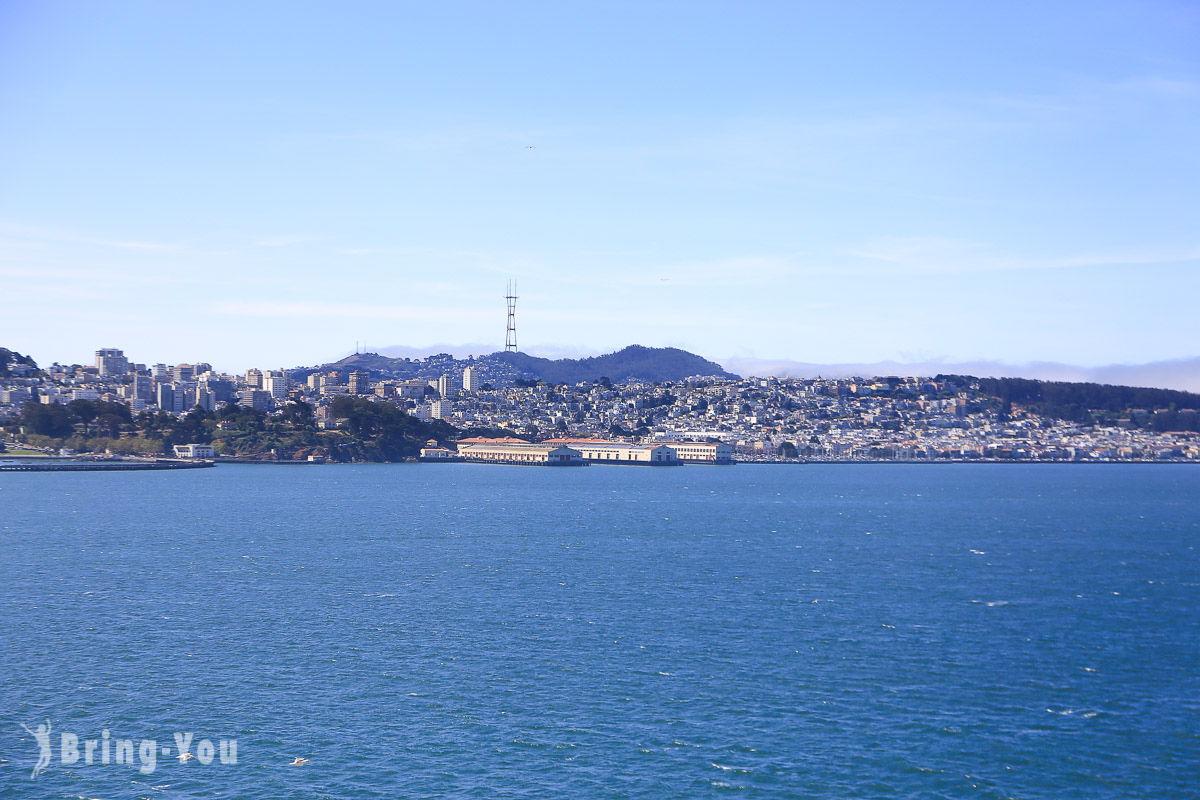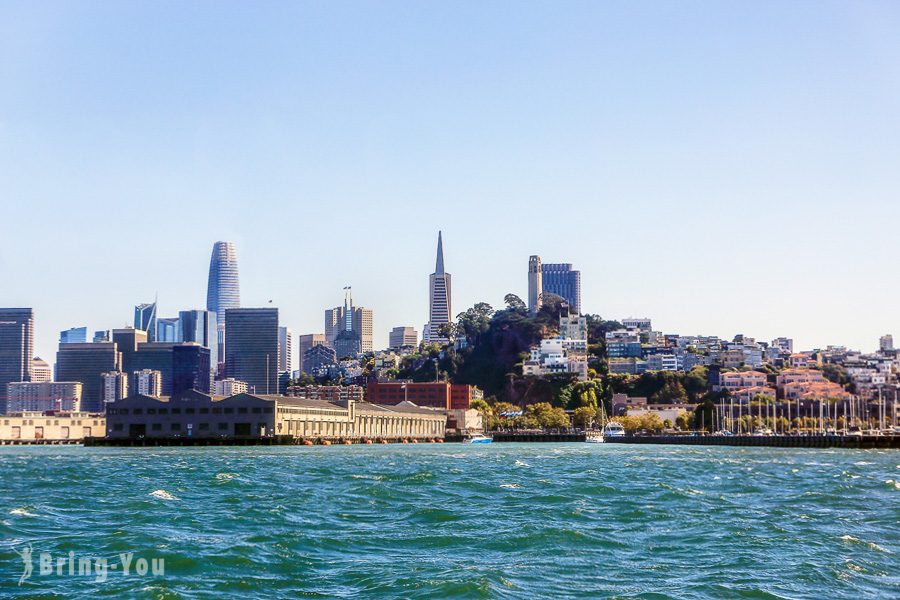 Retreat to Pier 39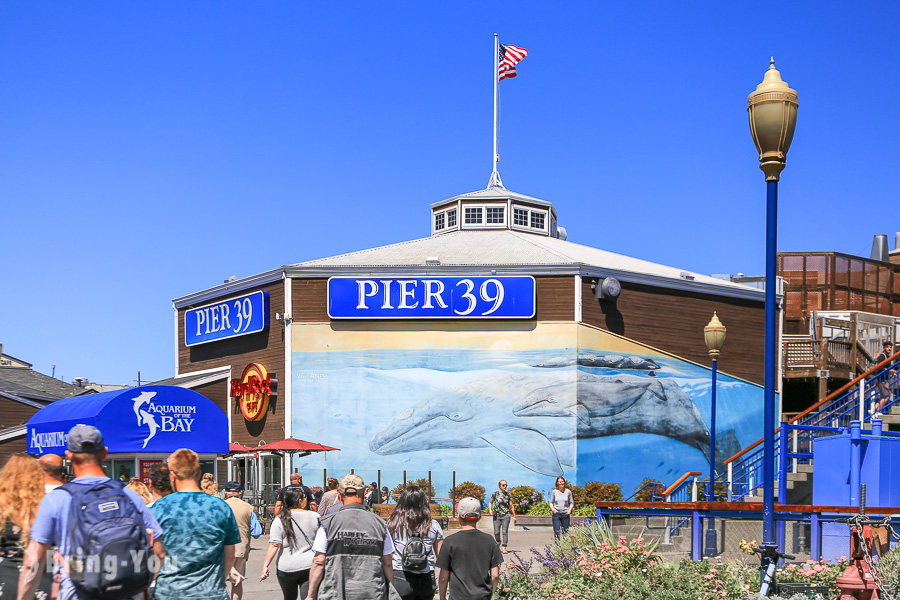 Returning to Pier 39, I walked around for a look at the sunbathing sea lions up and close at the front (which is usually crowded). I finally found a way to go up the stairs on the left side to avoid the crowds. Watching them barking and fighting over who gets the best sunbathing spot was absolutely entertaining.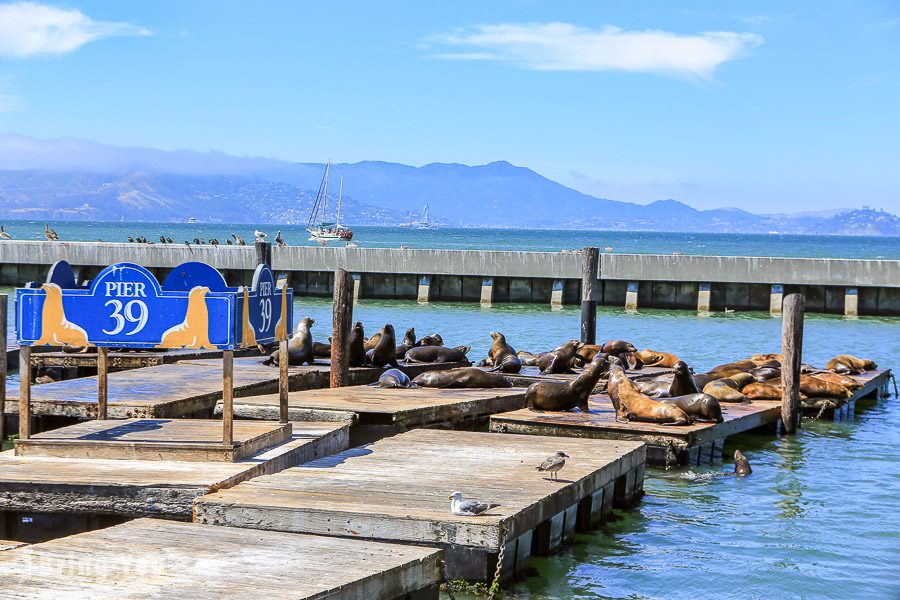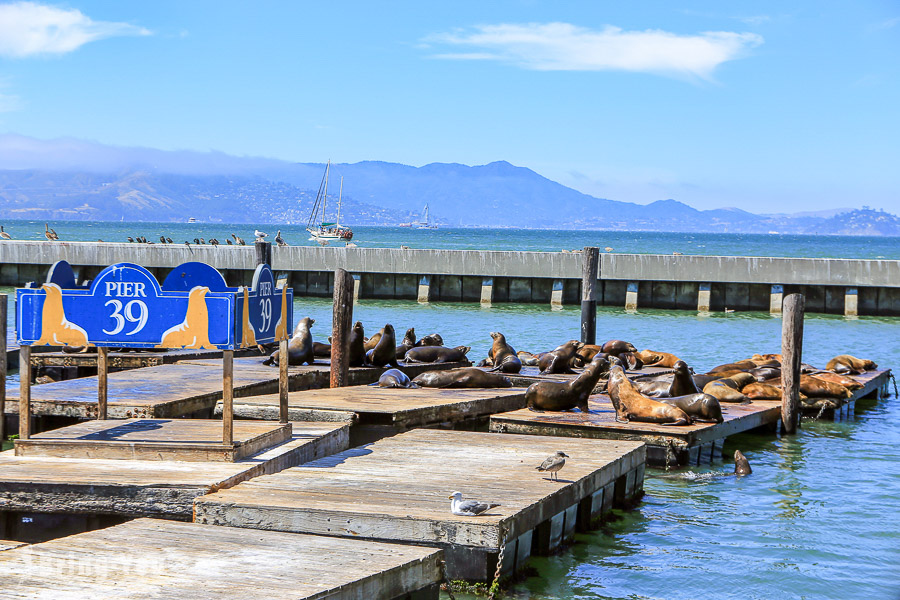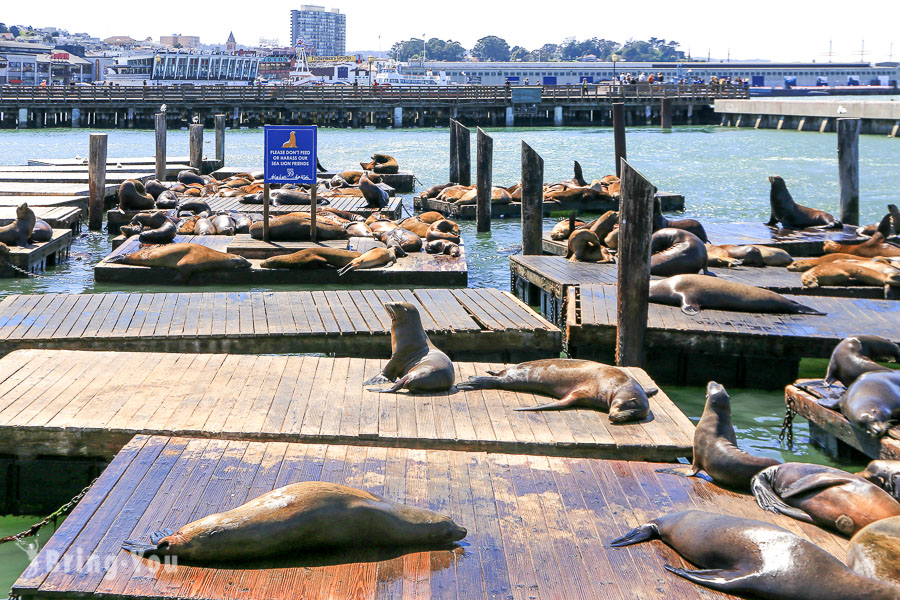 Winter seems to be the peak season as nearly 900 sea lions gather on the pier before migrating south to the Channel Islands for the breeding season in summer.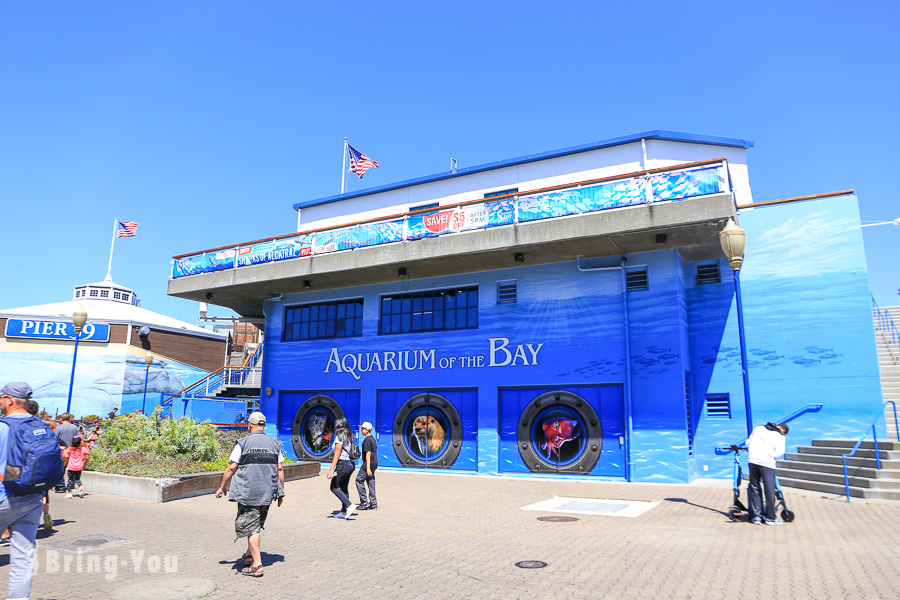 This area is a stone's throw from the Aquarium of the Bay, a public aquarium located at the edge of Pier 39. Keep going until you find an underwater tunnel where fish are swimming all around and above. An average amount of time to spend there is an hour but many decided to linger up to hours watching the fish and other critters.
Walk Further to Pier 43 ½ and Take a Cruise to Golden Gate Bridge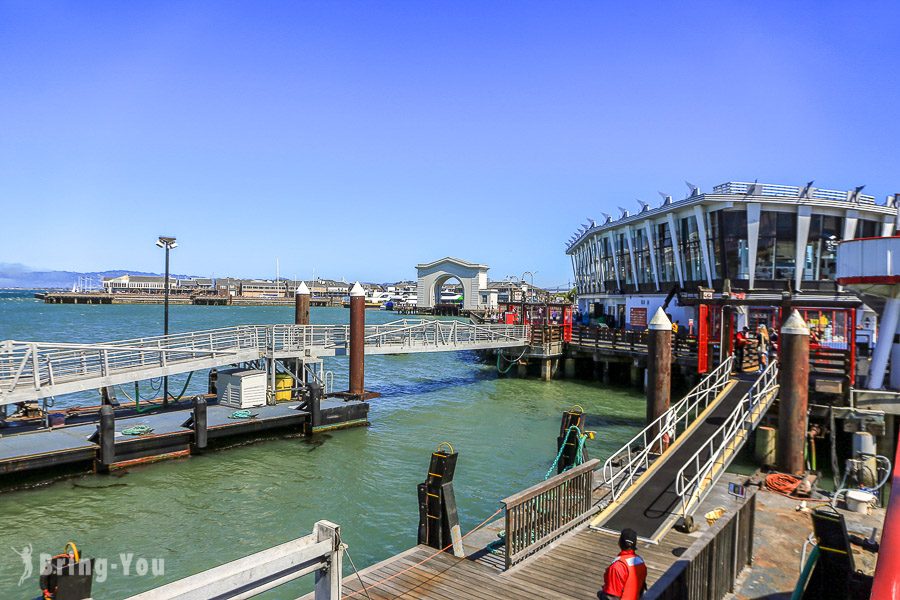 Pier 43 ½ is within a 5-minute walking distance from Pier 39. This is a transport hub where all the cruises depart. You can pick one from the Golden Gate Bay Cruise, Bridge 2 Bridge Cruise, California Sunset Cruise, or California Twilight Cruise.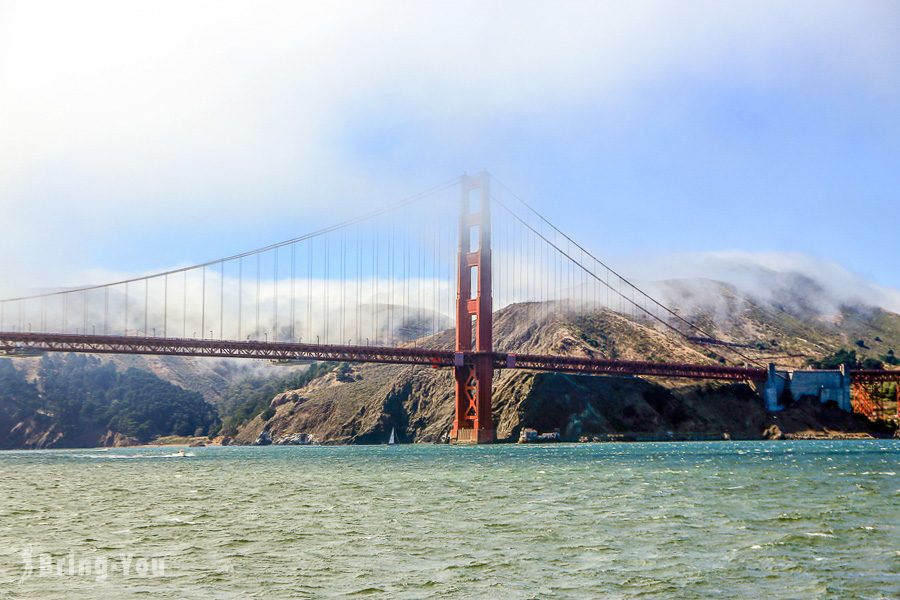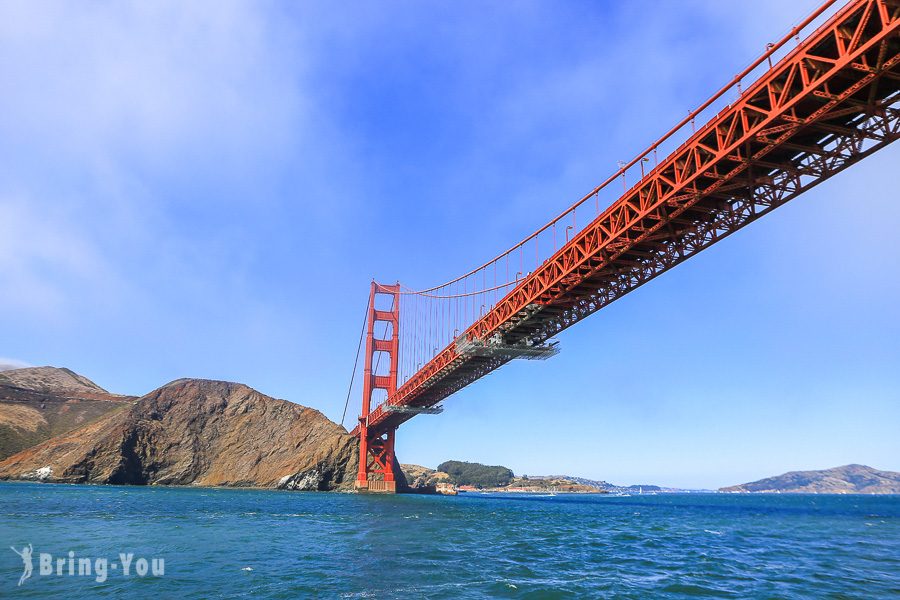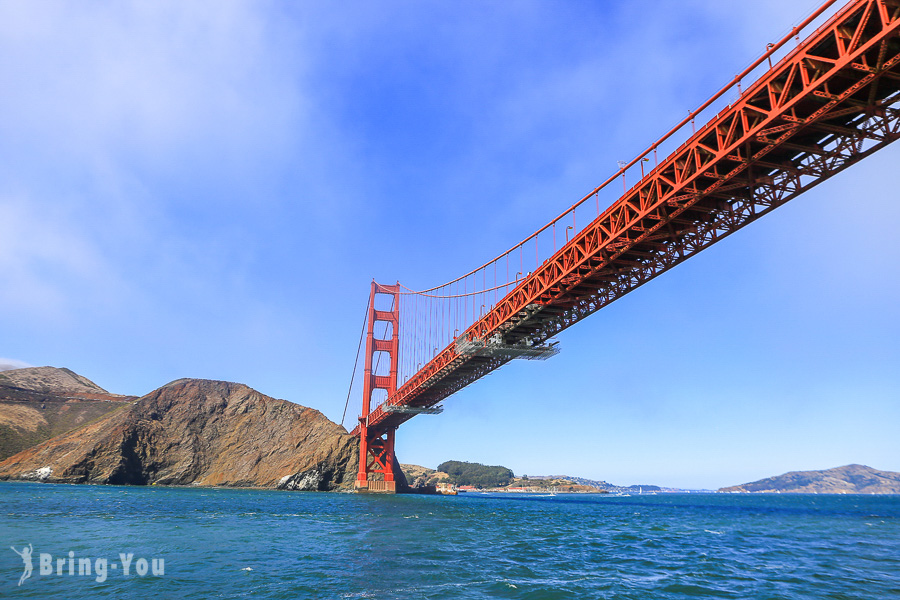 Traverse along the scenic bay and get yourself hooked with a dramatic view of the majestic Golden Gate Bridge. If you're lucky the day you're out, the fog may disappear and make way for a clear, stunning view of the bridge to pop in when you're on the water. As soon as the cruise reaches the other side of the bank, the fog seems to clear up and the image of the bridge pops out even better.
Learn History at Pier 45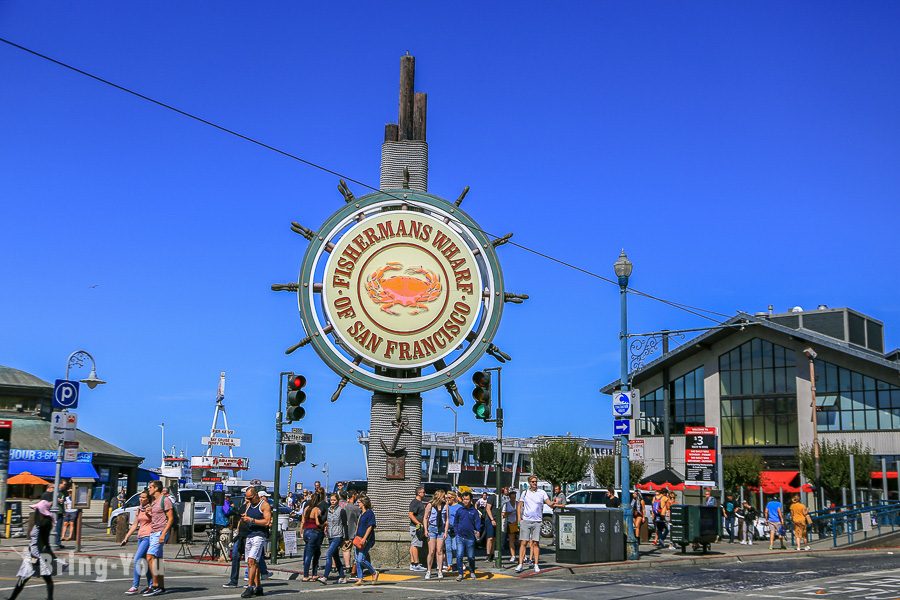 At the end of Pier 43 ½, you'll soon reach Pier 45 where the 2 battleships SS Jeremiah O'Brien and USS Pampanito are docked close by.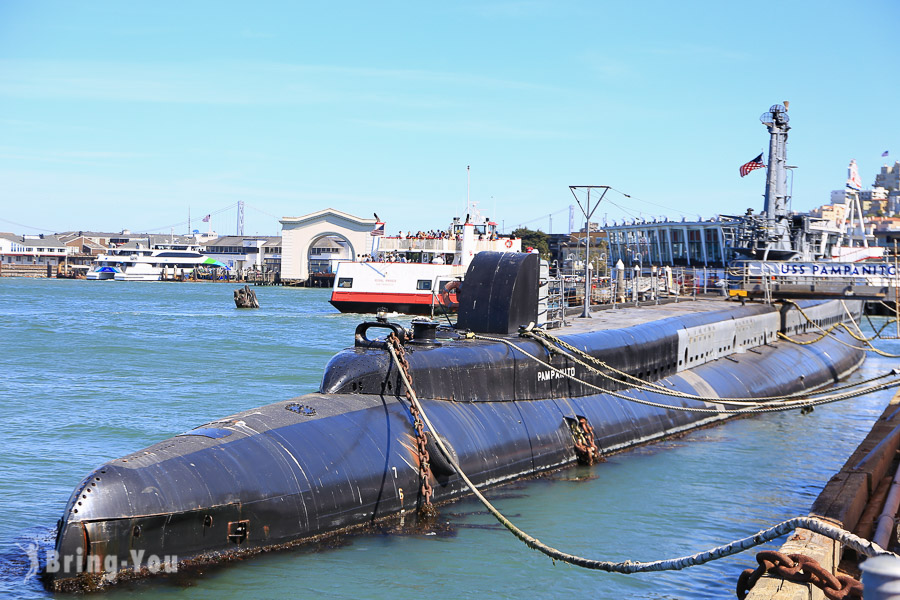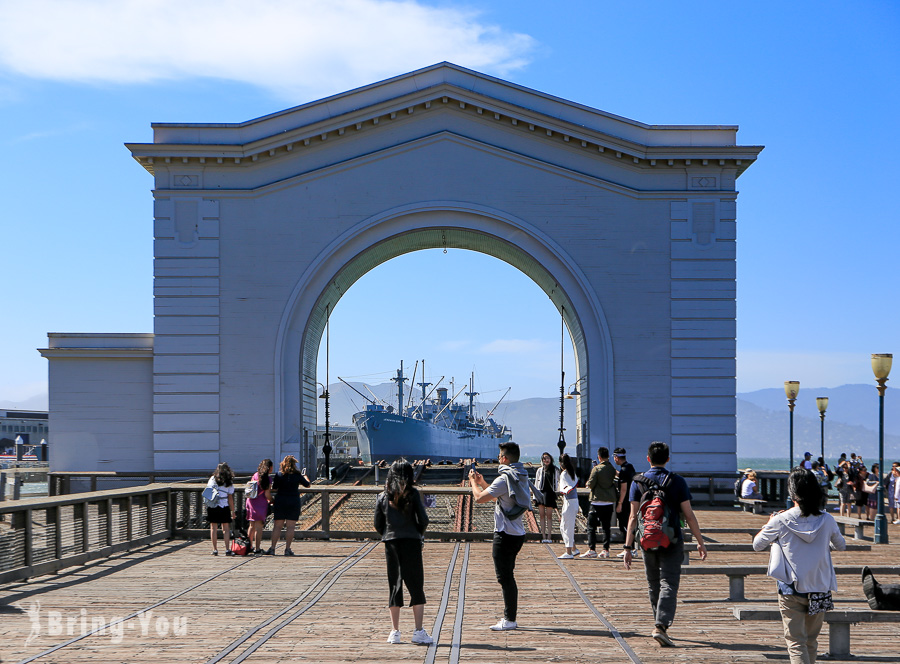 SS Jeremiah O'Brien was used in the Normandy landing in 1944. Today, the ship is open for a public visit for a reasonable fee. The floating museum is such an iconic attraction on Fisherman's Wharf. There's no time limit so you can spend as much as you want on the learning. There are also working guns that allow you to manipulate actual artillery (not loaded obviously).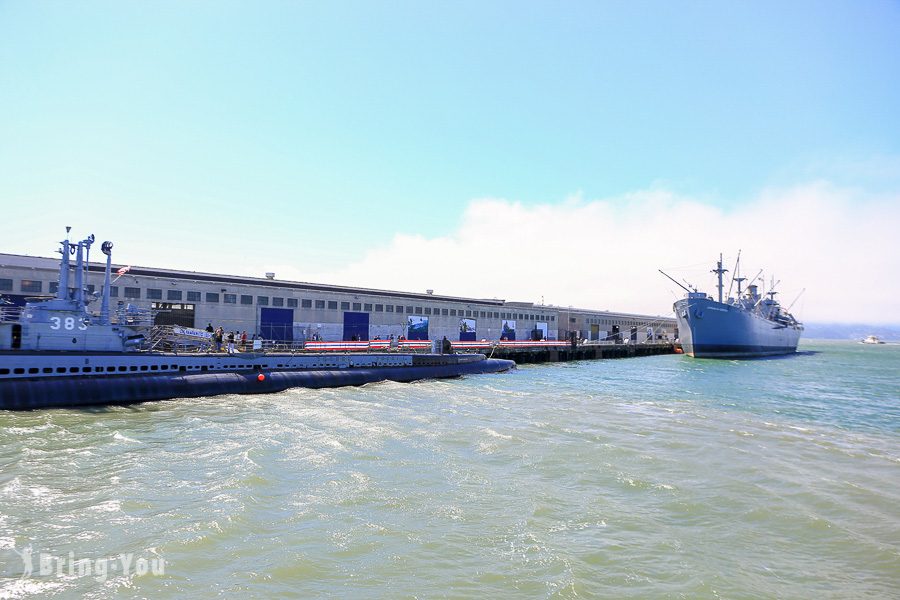 Right next to SS Jeremiah O'Brien is USS Pampanito, a smaller piece of history with self-guided tour recordings made by the crew of the submarine. All you need to do is scan the QR code provided at the ticketing. The battleships took my visit to a whole new realm. Lots of history and stories to be told and they totally injected my trip with so much knowledge.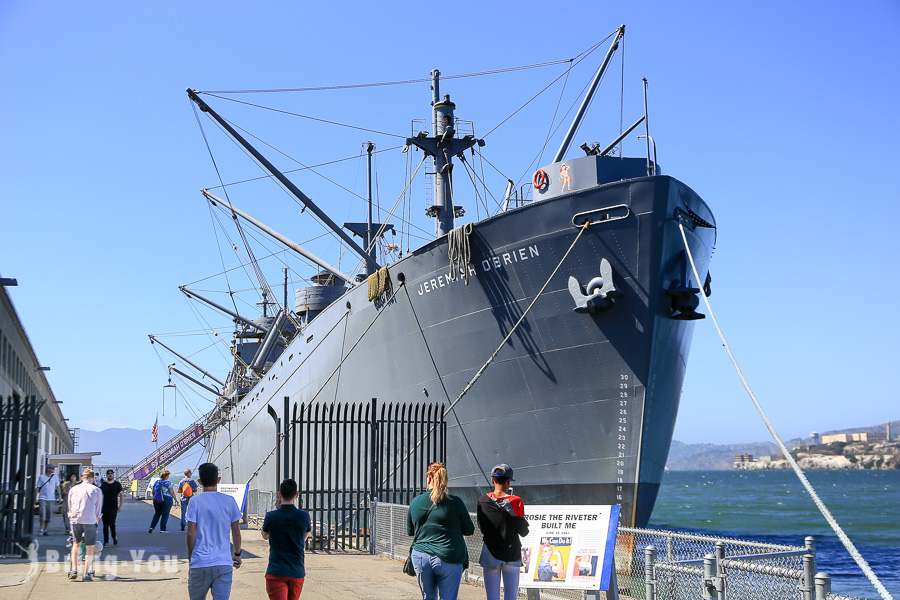 Get a Sweet Treat with World-Renowned Chocolate Fudge at Ghirardelli Square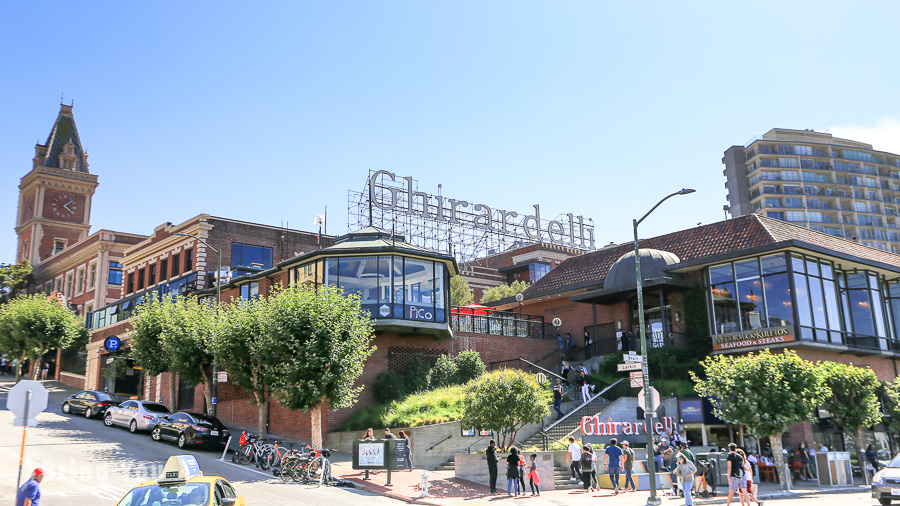 As the sun was rising towards noon, I walked further to North Point street and chilled around at the famous Ghirardelli Square with some chocolate at Ghirardelli-On-The-Go.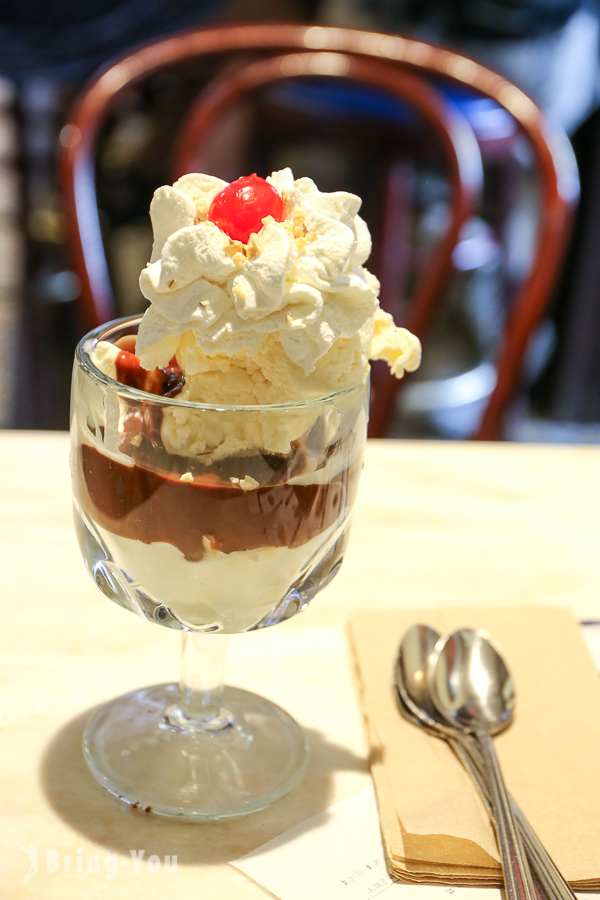 I had their world-famous chocolate fudge sundae and it was otherworldly. As long as you're not allergic to dairy products and chocolate, make sure to try them at least once in your life. The store becomes even more dazzling when the sun beams down.
Best Places to Eat in Fisherman's Wharf
Fog Harbor Fish House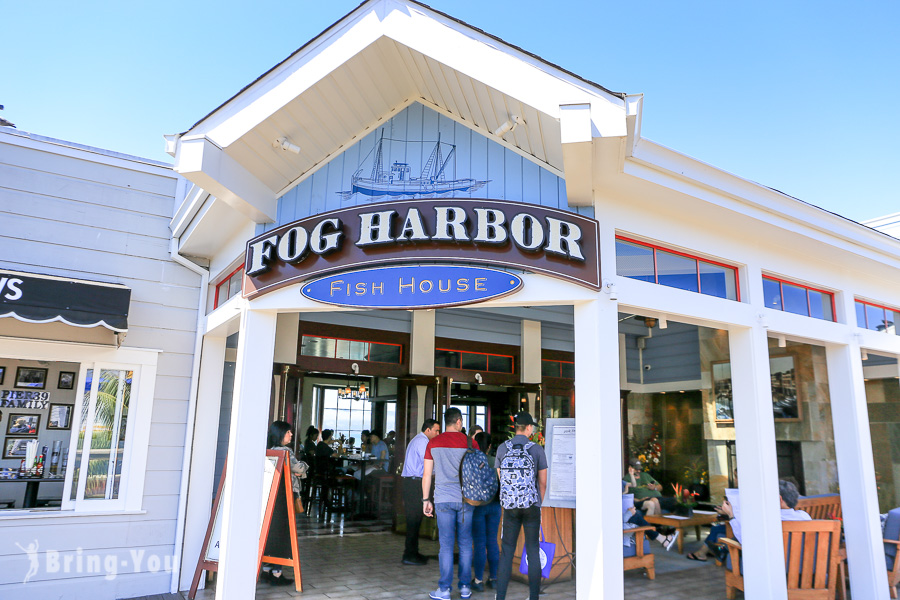 If you don't mind the 20-minute wait time then Fog Harbor is good to go. However, you can still book it in advance to steal one of the spots by the window with a view. One of my favorite orders goes to Cioppino, a drool-worthy Italian stewed seafood. Their crab cakes are also worth every penny.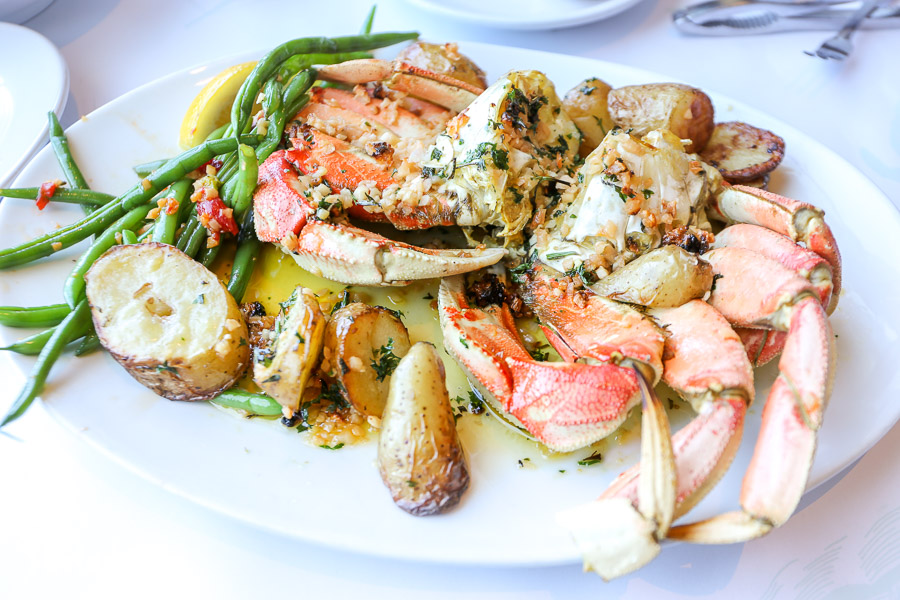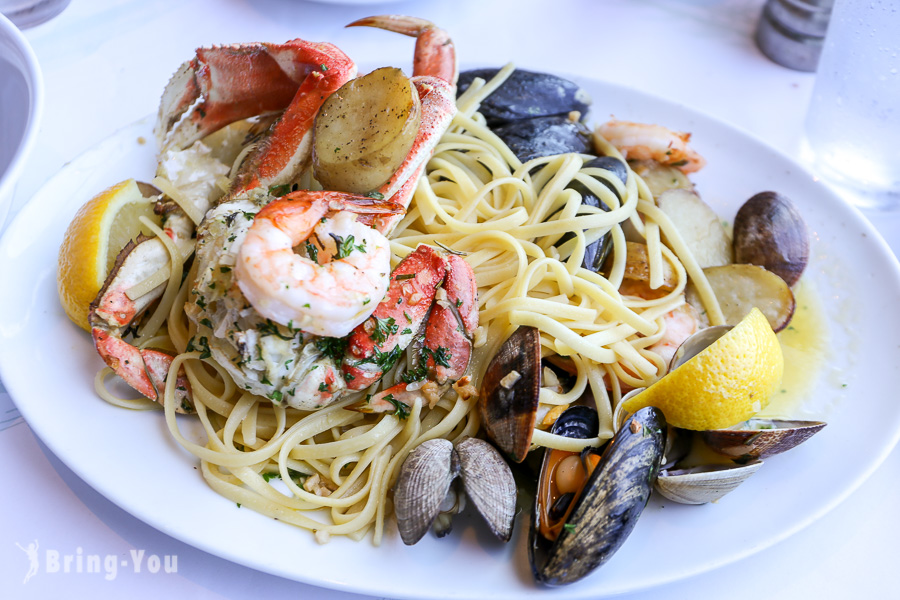 Boudin Sourdough Bakery & Café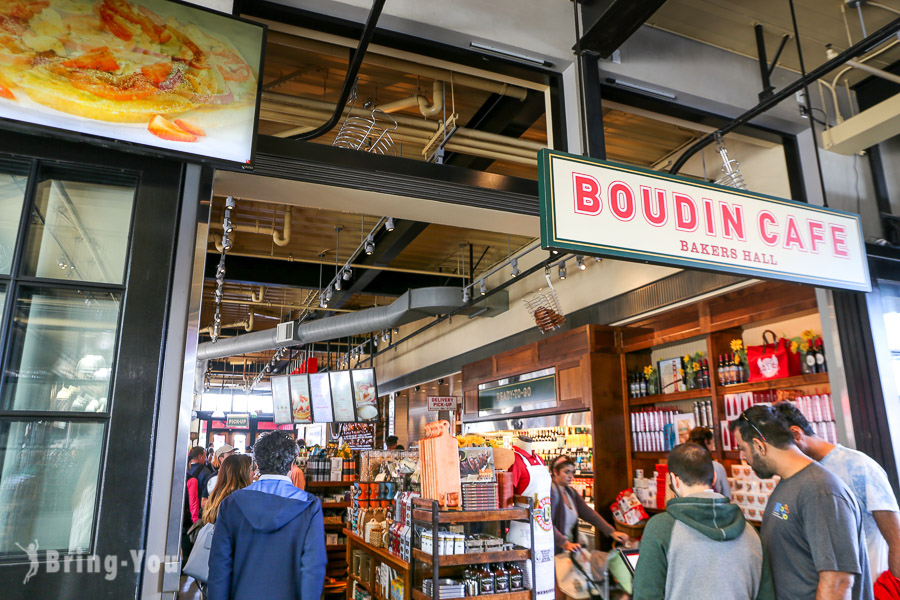 As a home pastry chef myself, it would be a huge mistake to let Boudin go to waste. They are famous for everything sourdough-related, especially the hearty and rich clam chowder to satisfy your hunger. You can see the bread-baking process on the spot including sandwiches, pizza, and salads.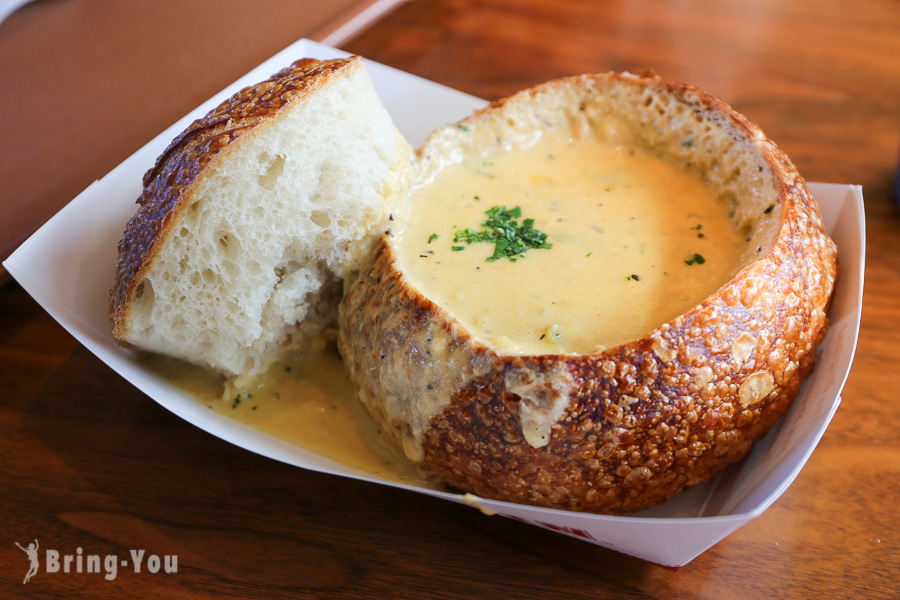 Ben & Jerry's Ice Cream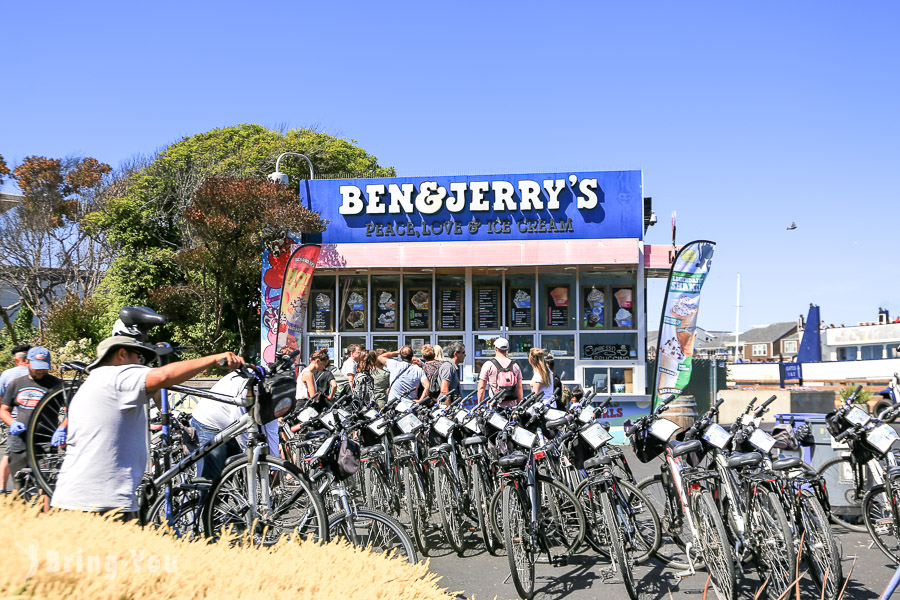 This Ben & Jerry's is perfectly located on the wharf as a post-dinner hub. Their signature Cherry Garcia ice cream comes in a big dose. The price is steep but it's totally worth it to treat yourself!
Best Hotels to Stay in Fisherman's Wharf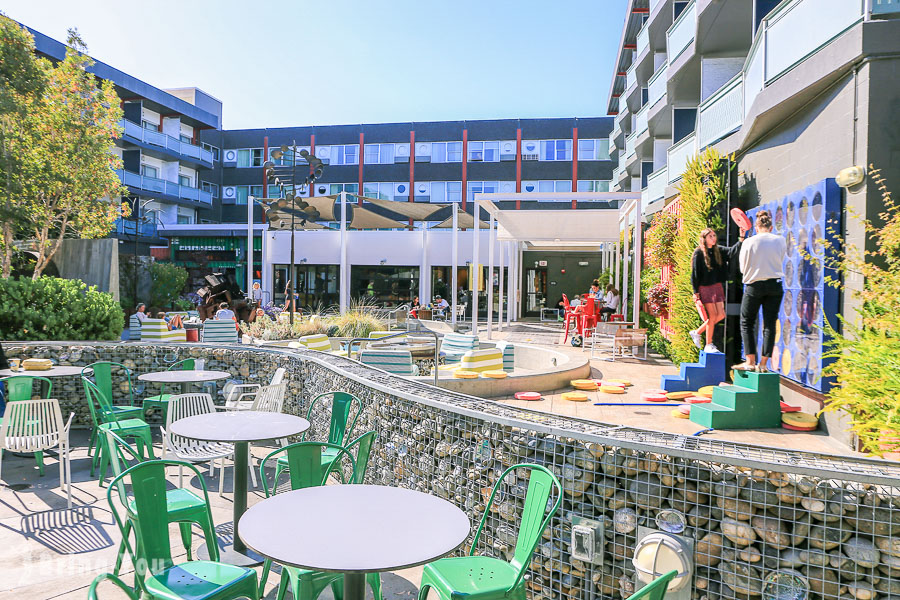 Hotel Zephyr is where I chose to spend the night. It's spacious, and bright, with an excellent location right across the street at a more affordable rate compared to the nearby Hyatt or the Holiday Inn Express.
Check the availability and rate of Hotel Zephyr here
Argonaut Hotel, a Noble House is another top call flooded with a nautical theme and an excellent seafood restaurant. This is a great place for those who want to spend their time sailing, fishing, or enjoying the shoreline of San Francisco Bay.
Check availability and rate of Argonaut Hotel here
Last but not least, the historic, 1950s-converted Hotel Del Sol brings out a vibrant, funky, and memorable design. The outdoor space is a big hook with neon-lit palm trees and a central pool.
Check the availability and rate of Hotel Del Sol here
Key Takeaways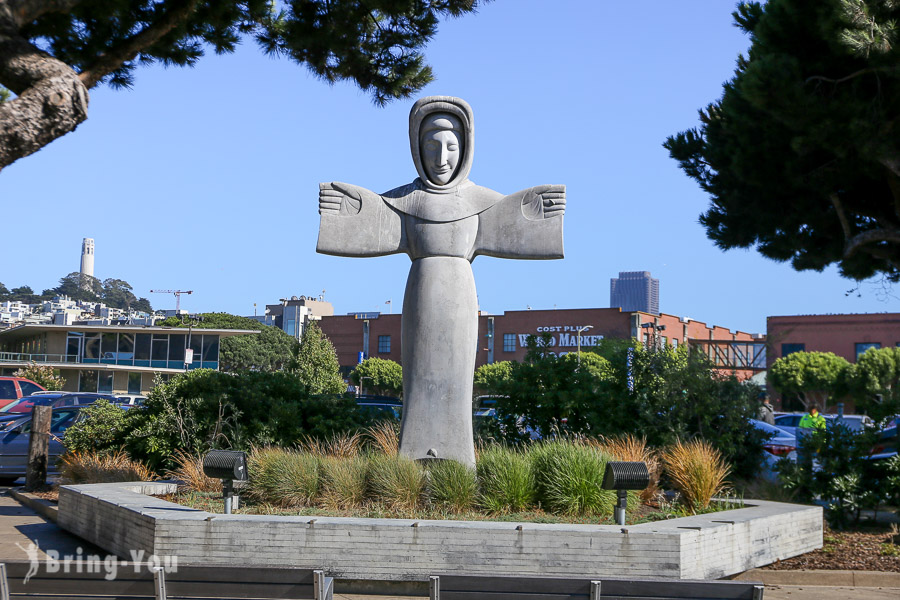 Wondering what the top things to do in Los Angeles, California are in 3 days? Be inspired by my sharing and tips here:
A Day in Santa Monica: 6 Coolest Activities You've Gotta Try, Lobster Feast, Getting around, Hotels, and More
What Is There to Do in Little Tokyo, Los Angeles? A One-Day Discovery Ideas
What to Do in Venice Beach, California in a Day? Attractions, Chic Hotels, Cafes, and Regional Eats