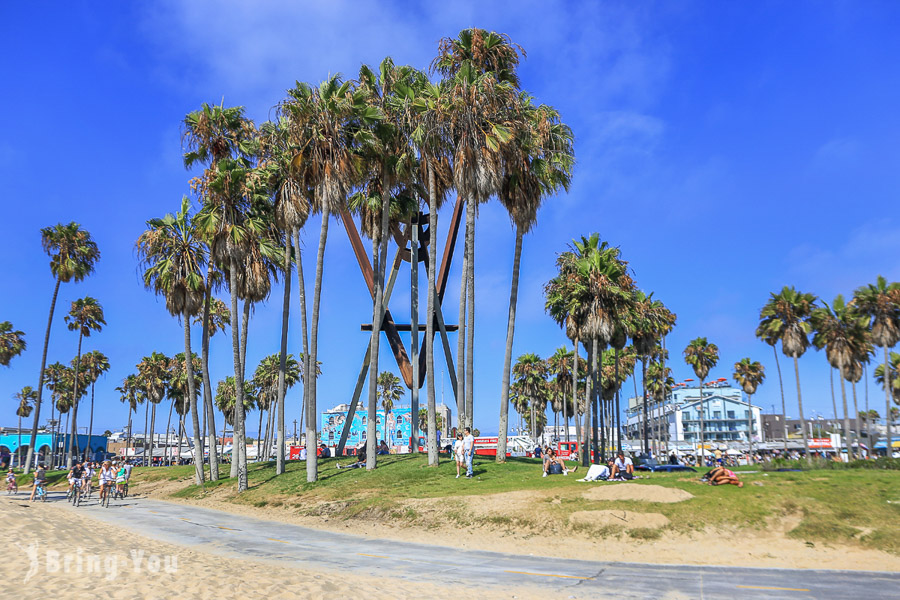 Emerging as a quaint, breezy beach neighborhood, Venice Beach is a boho town in the eyes of digital nomads. It hosts a mecca of quirky gems ranging from trendy shops, and stellar restaurants to beachfront bars and skate parks.
Venice Beach is a dream destination for tech-geeks and world travelers with a modern lively vibe to keep them young day and night. However, you can still experience something off-beaten and tranquil as long as you know where to find it.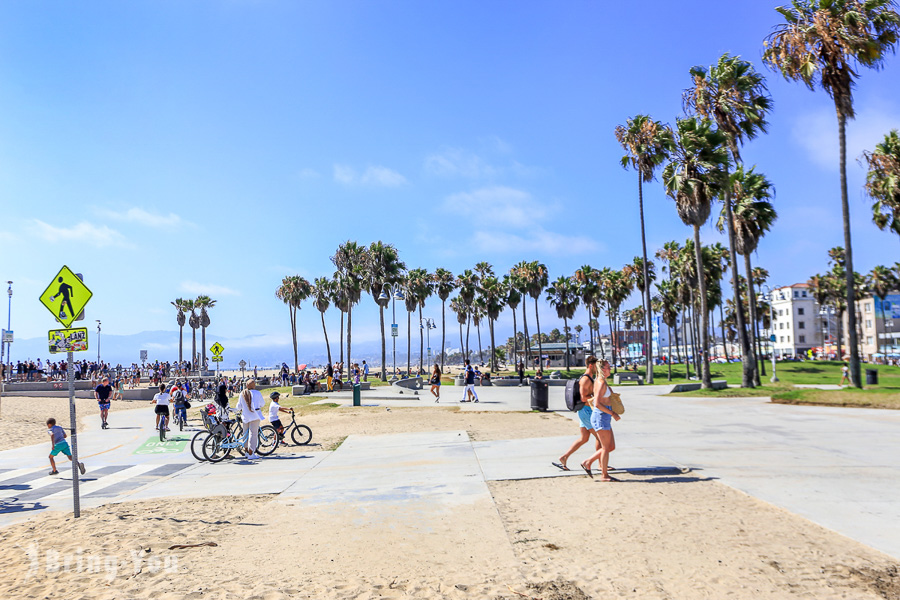 They say the beach is the second largest tourist attraction in Southern California after Disneyland. No matter which title it holds, this significant town is still a great place in my heart with its funky, eclectic vibe.
After a short walk around, I was immediately embraced by the bohemian atmosphere of the town. This is surely a touristy place to visit, let alone to reside. Read on to find out how I inject my vacation with lots of fun, cool eats, and a heap of activities for a great day out in the sun!
How to Get to Venice Beach in California?
The beach is tucked away on the western tip of LA, 17 miles away from downtown but only 6 miles from LAX airport. This is the best place to make a base for a few nights after you just get off the flight. Therefore, the best way to get to Venice Beach is either by Uber or Lyft since the fare is totally affordable.
If you have a big group of friends or family and rather stick to your gang, rent a chartered car to save time from self-navigating. This is the best call if you have a full-day itinerary with different sites to cover.
How to Get around Venice Beach in California?
Unlike some other places I've been to, public transport has a bad rap in LA. Plus, the traffic is insane and expensive, and limited parking lots are a pain. Therefore, it boils down that the best way to get around Venice Beach is, once again, through ride-sharing apps. Uber and Lyft are the ways to go but you can also walk around the main attractions and stroll by the beach on foot. It's totally doable.
7 Cool Things to Do in Venice Beach I'm Sure You'll Love
Tackle the Boardwalk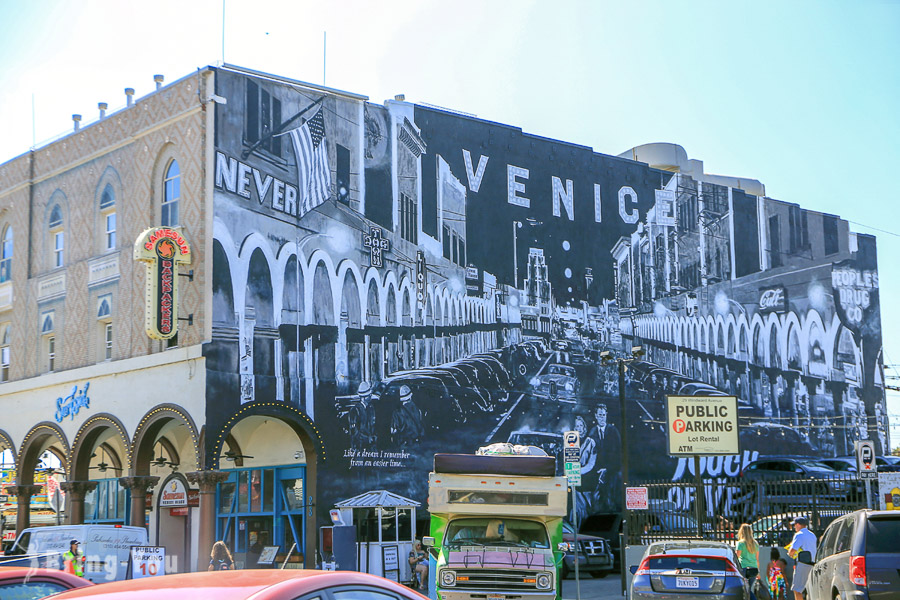 First off in the morning, I sent myself to the boardwalk to embrace the vibrant life here. Souvenir shops, eateries, sketchy-looking medical marijuana dispensaries, and many hippie cafes line up the boardwalk.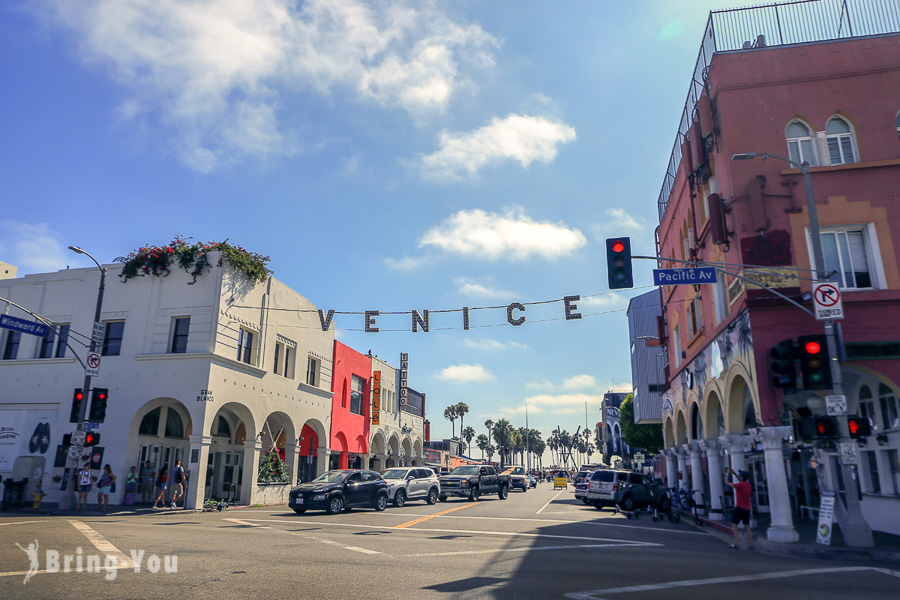 There's a huge Venice sign at the front where people would come over for a photo-op, representing Venice's past and present. The sign is lit up every night when the sun beams down, promoting a gorgeous beauty to admire during sunset.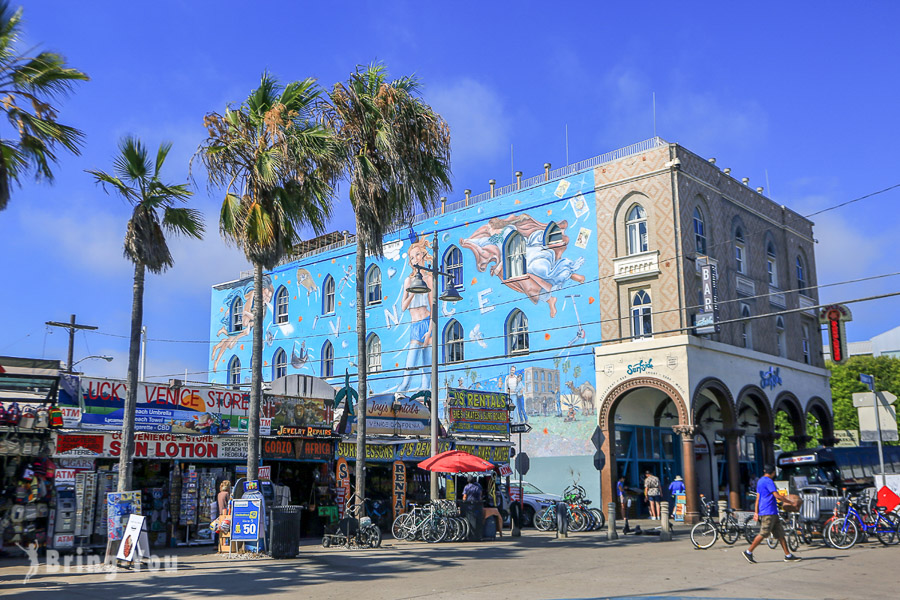 The only downside is the insane traffic right where the sign is at. So if you're doing some poses, please watch out for the oncoming and avoid jumping into the middle of the street by all means.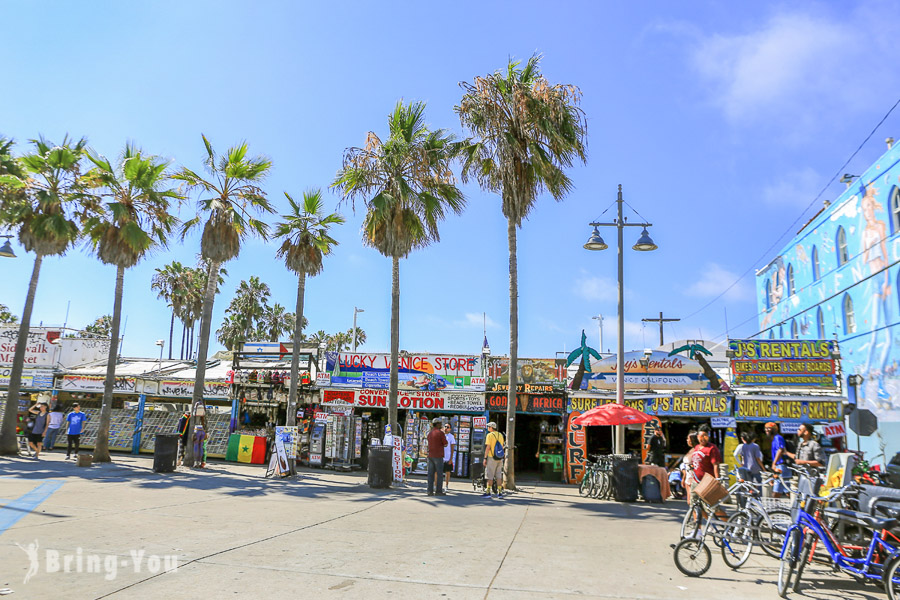 The boardwalk is extensive with lots of things going on. However, the most bustling part is sandwiched between North Venice Boulevard and Park Avenue.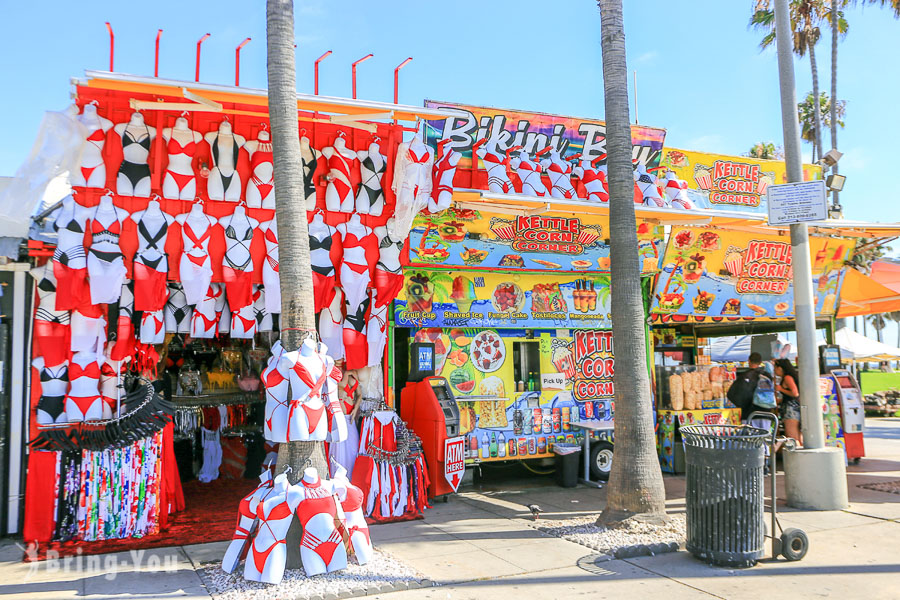 Not far away, the Esplanade area is where most swimsuit and souvenir stores gather, promoting a slightly different feeling compared to the main beachfront area.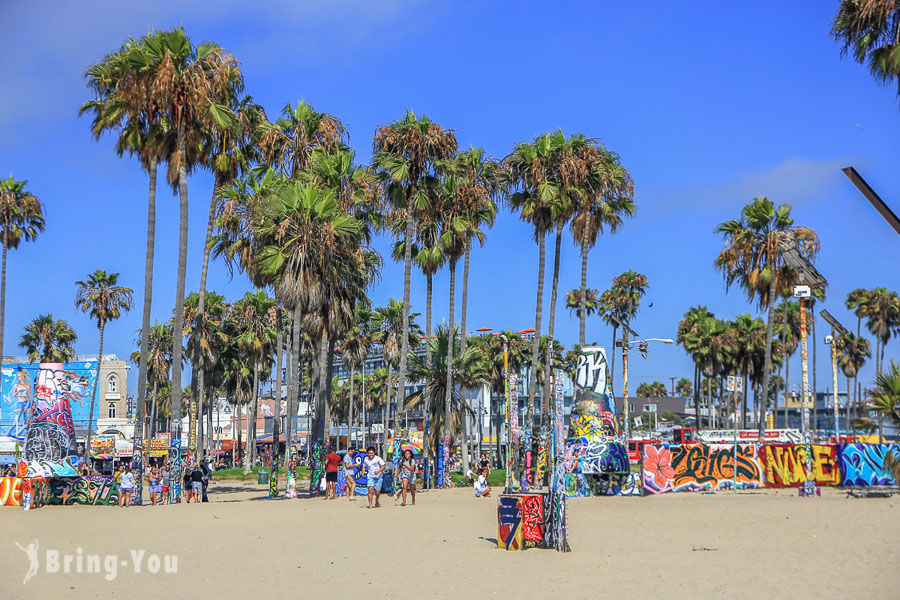 Pop into the Skate Park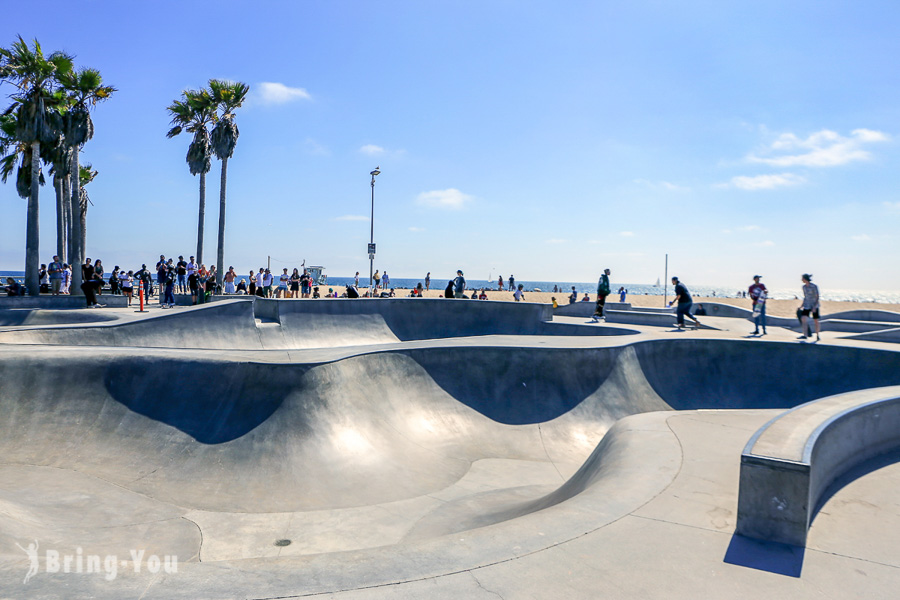 Right next to the Boardwalk is Venice Skate Park where local skateboarders put on a great show every day when the sun is on. Venice Skate Park is dubbed as one of the most well-known skateboarding spots all over California, where impressive tricks and flips beckon ovation, screams, and cheers from the crowd standing by. This part of town is so lively and young with teens and kids of all age groups calling it home.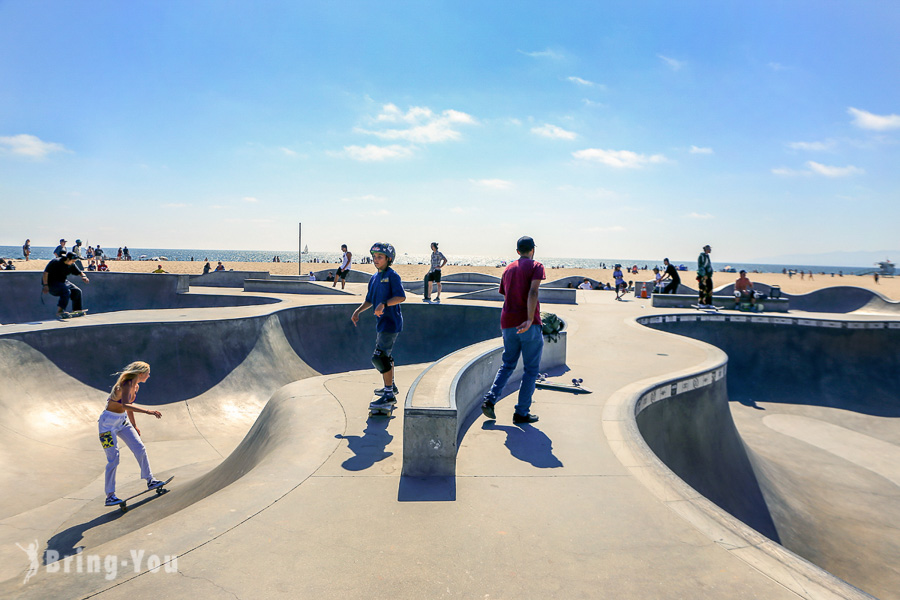 Admire the Fabulous Street Art Collection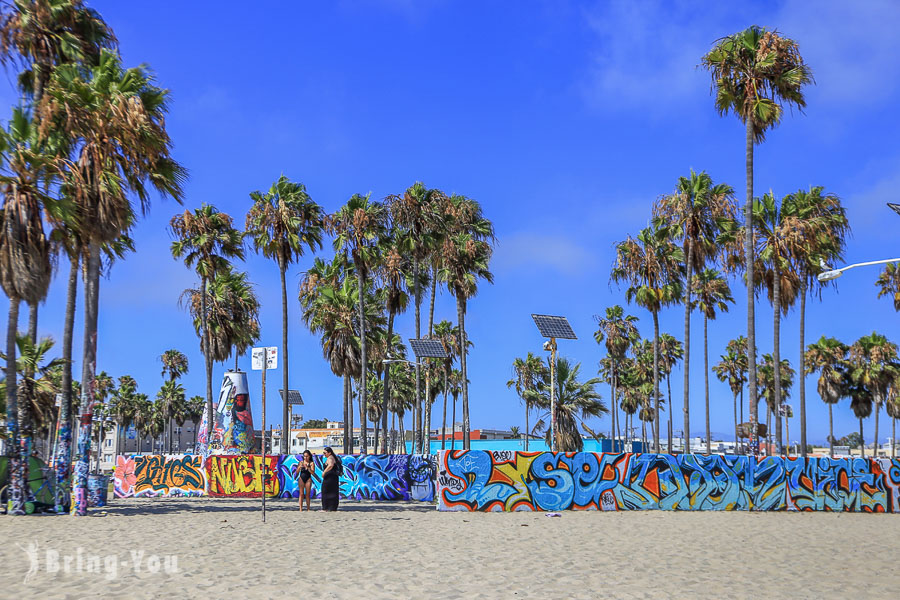 Beach graffiti, street art, and murals have become a norm here, indicating the hippie soul of Venice Beach with their Insta-worthy spots. All you need to do is keep walking around town and you'll find plenty.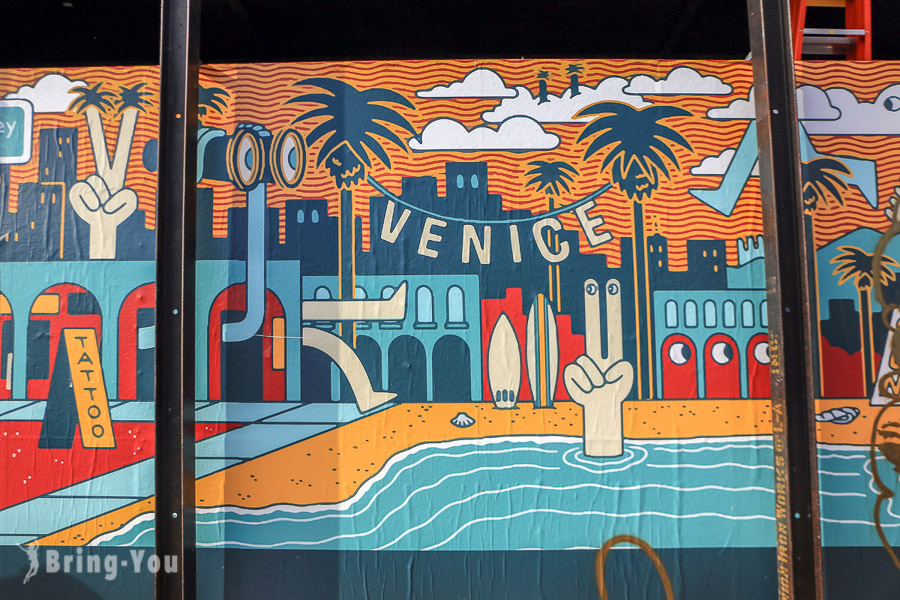 However, I suggest hopping over to the area between Windward and Market which they call the Venice Art Walls. The local artists keep sprucing up the wall with new paintings on special occasions. So maybe the next time you come back, you'll see something new.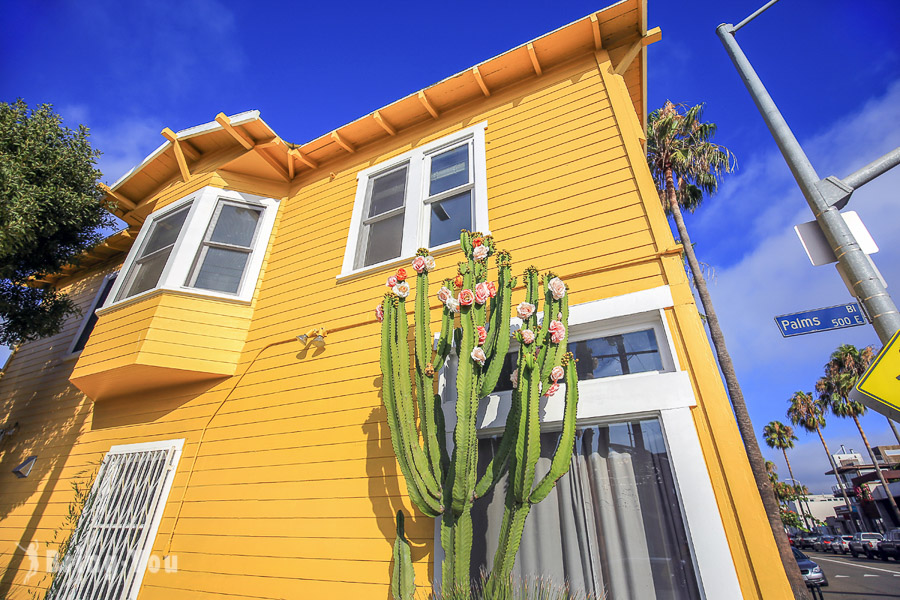 Bonus: More Outdoor Ideas in Venice Beach, California
Chilling by the beach is hands down a must-do.
Spend a little more time here after you wake up (say go for a jog in the morning?) then move on with sunbathing or surfing around the area north of the Venice Pier and lifeguard headquarters.
Rent a bike and cycle around town or tackle the Marvin Braude Bike Trail which is known by the locals as "the Strand".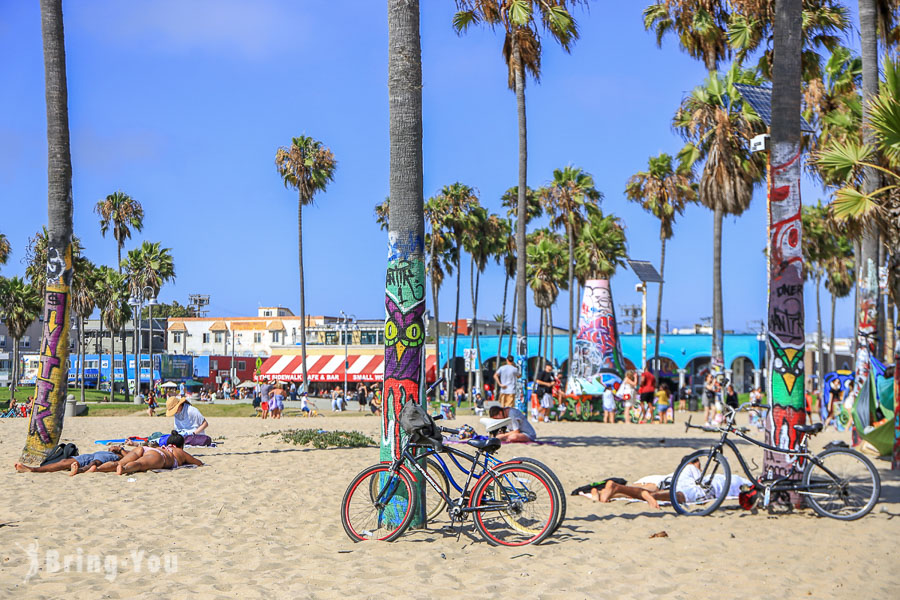 This is a scenic ride that runs for 2 miles along the beach before ending up in Santa Monica. It's pretty easy though so if you have kids or grandparents coming along, feel free to enjoy a nice bike ride together as a family!
I've been talking a lot about the hippie, chic vibe of Venice Beach – and if there's the trendiest, coolest block of town, that would be Abbot Kinney Boulevard.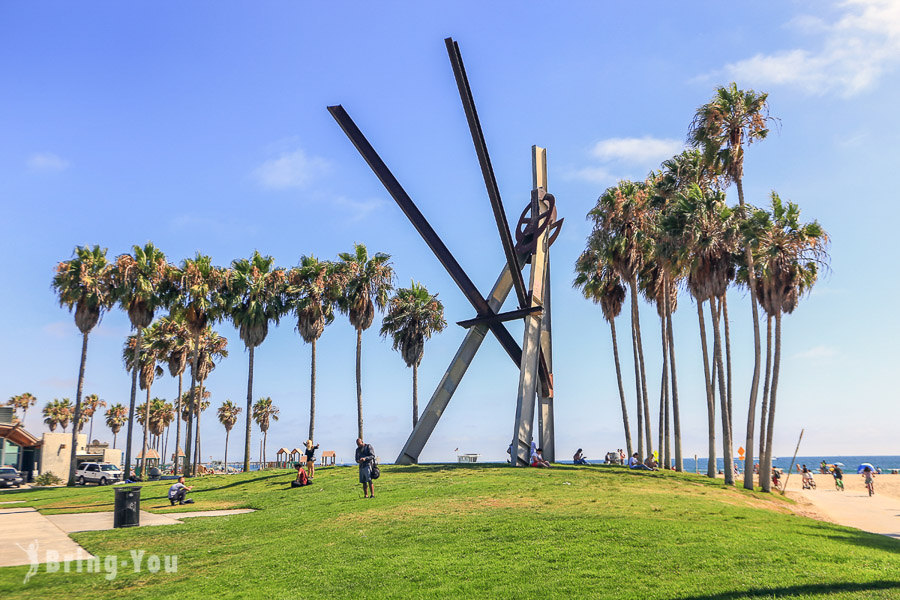 This walkable stretch of street is sided by hip boutiques, famous restaurants, and trendy bars.
Last but not least, the Venice Canals is a beautiful, sun-kissed place to go in Venice Beach which is only a few blocks east of the beach and is the Venice Historic Canal District.
It's a mashup of 6 man-made canals that remind me of the famous canals in Venice, Italy. This is where you want to go when the weather is nice, full of flowers and residential buildings. They build some piers in front of the houses with their own boats. The amusing, greenish reflections on the water make it even more interesting to look at.
My Favorite Places to Eat and Drink in Venice, California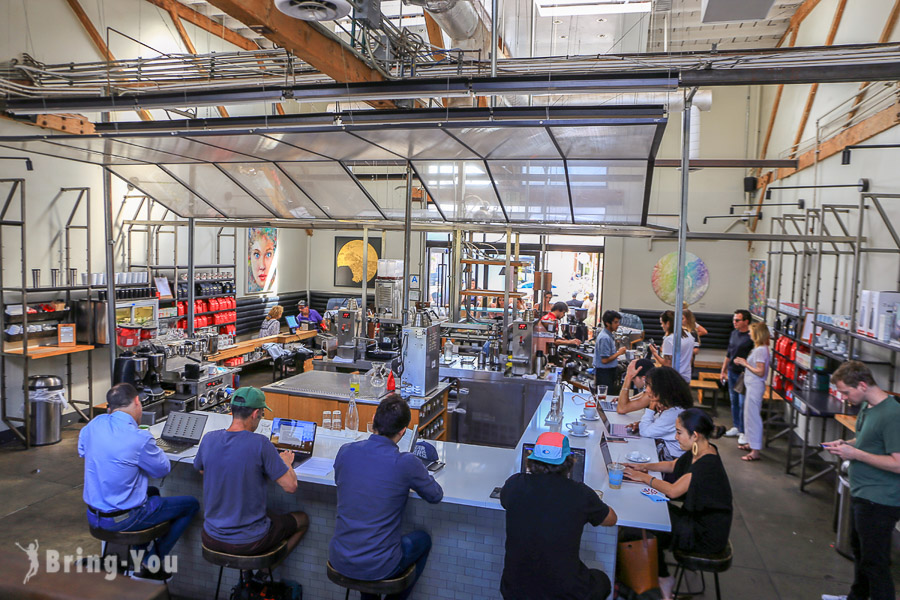 Intelligentsia is a working hub of a digital nomad I guess. The moment I walked in, I was surprised at how many laptops were swathing around the barista counter. But it's not overly crowded and you can still feel the sense of quietness of the place. Their roasted brews are some of the best in town and they also dish up incredible iced mocha as well.
Stopping by The Butcher's Daughter was one of the best decisions I made when I was in Venice Beach. This is a perfect place for calorie-watchers who wants to focus on plant-based recipes. The setting and décor are beautiful as well with rustic accents, hanging plants, and high ceilings.
Where Should You Stay Near Venice Beach?
Hotel Erwin is a retro, chic hotel in the heart of Venice boasting ocean-view rooms, a rooftop lounge, and a lobby decorated with surfboards.
Check out the latest rate at Hotel Erwin here.
Another stellar choice is Venice Suites & Hotel, a historic accommodation tucked inside exposed-brick walls with a chill-out rooftop deck with a scenic city view.
Check out the latest rate at Venice Beach Suites & Hotel here.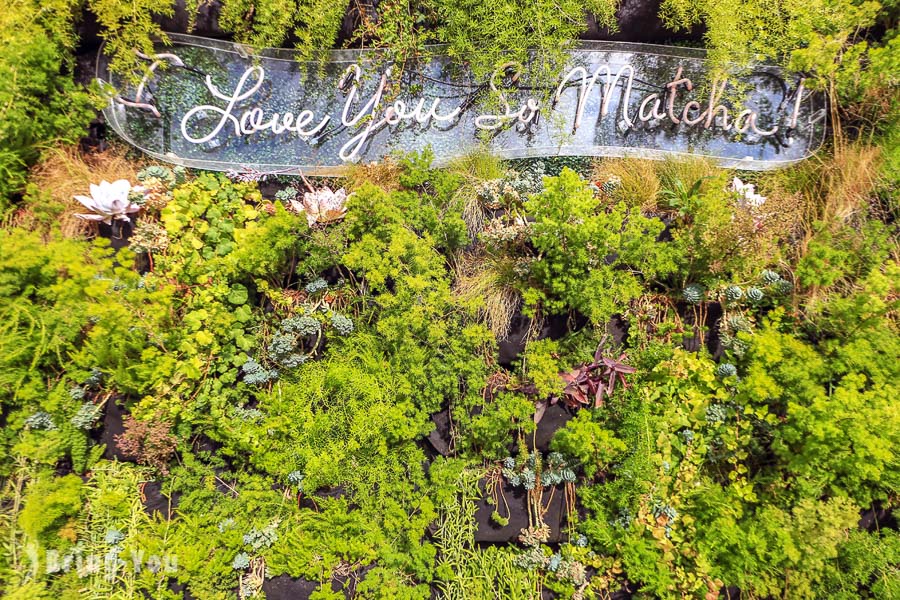 I recommend setting out to Venice Beach in September and October if you like to spend more time outdoors. All in all, this eclectic, funky neighborhood is a great place to hang out with your friends and explore a nice, pleasant side of California. You can totally cover most of the places within one day, but stay overnight to fully immerse in its vibe!