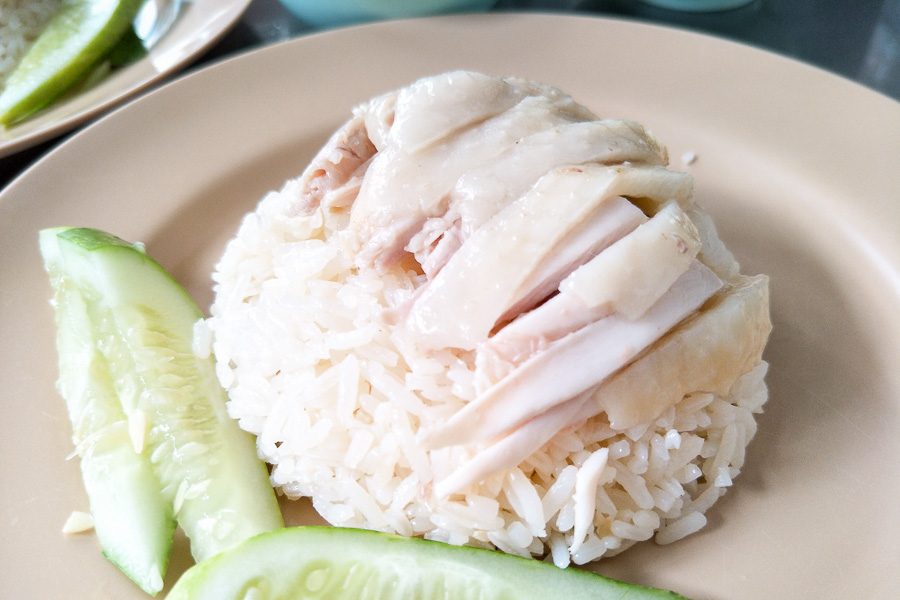 Go-Ang Pratu Nam Michelin Bib Gourmand Award winner is featured in the inaugural Bangkok edition of Michelin Guide. The old-established house dishes up mouthwatering Khao Man Gai, the Thai version of the world-renowned Hainanese chicken.
With a humble beginning and a casual, friendly atmosphere, Go-Ang Pratu Nam Chicken Rice has been serving the locals aromatic rice cooked with chicken oil for years and still counting.
The juicy and tender chicken dipped in the secret artisan chili sauce makes the perfect comfort food to recharge you in the middle of a busy traveling day. This foodie's review will give you an insightful review before your visit.
More Inspirations: What to Eat in Thailand? 15 Signature Thai Dishes to Inspire Your Palate
The Dining Space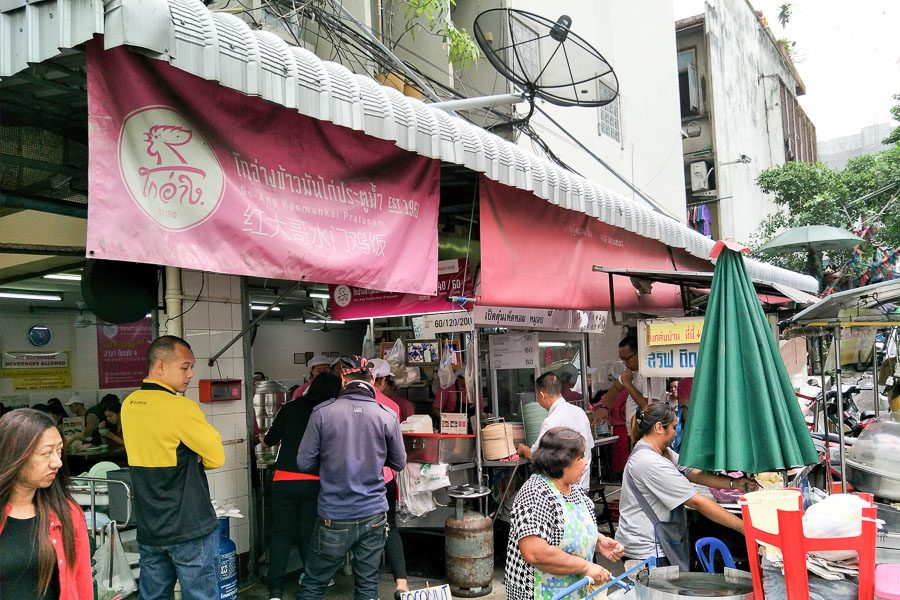 Go-Ang Pratu Nam is only 15 minutes by foot from Exit 2 of the Chit Lom BTS Station. Hidden behind a busy, somewhat chaotic facade is a spacious, open-plan seating area filled with locals and tourists alike every lunch break.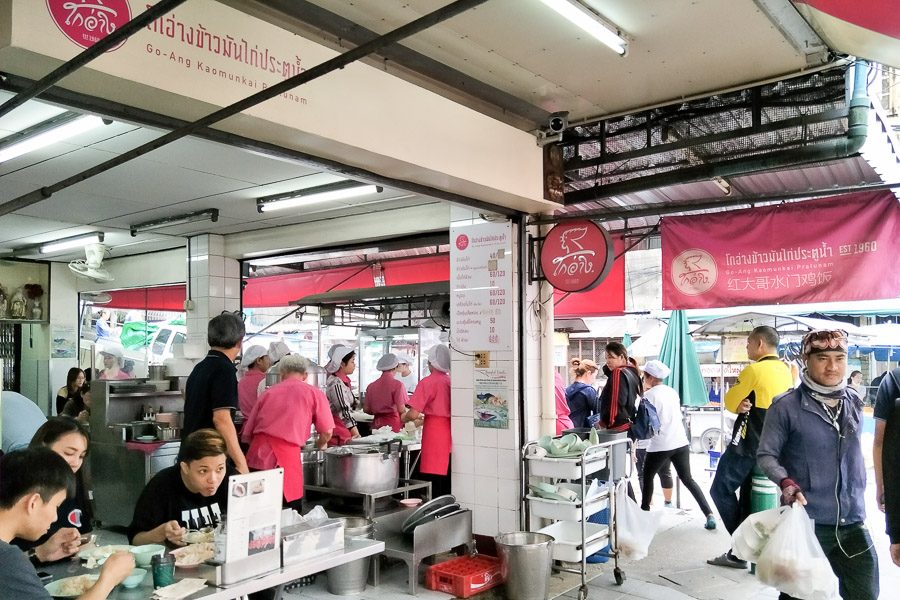 The house is well run by a team of dedicated staff in pink uniform, one of them shows up the moment you arrive carefully showing you where to line up and wait to be seated. Although the house is always scrambled with customers, the turnover rate is not too bad, which is expected to be around 10 minutes and chances are you need to share the table with other diners too.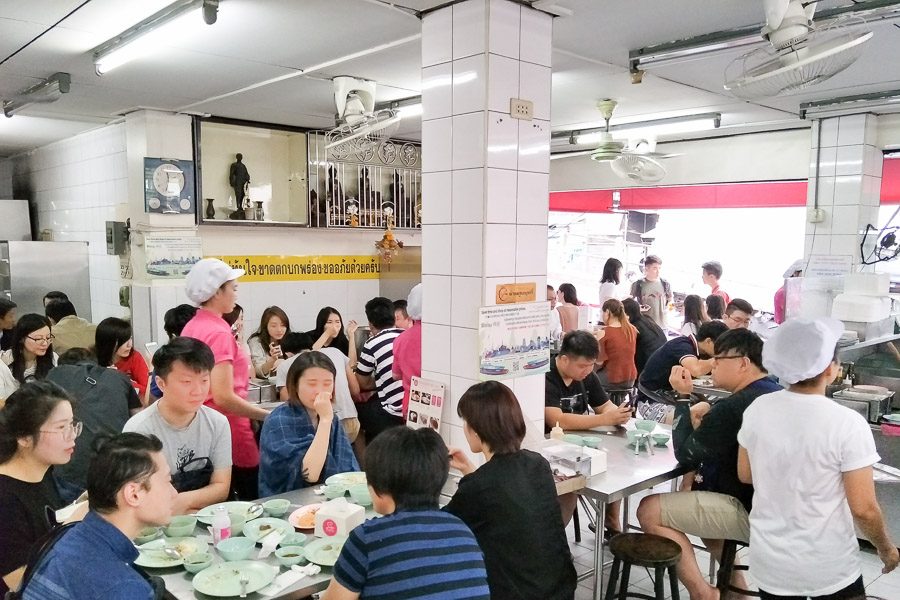 As an open-concept eatery, air-conditioners are replaced by a fan system to ventilate the space. If you'd rather sit somewhere indoors with A/C, check out their latest branch opened on the first floor of The Market Bangkok!
The Menu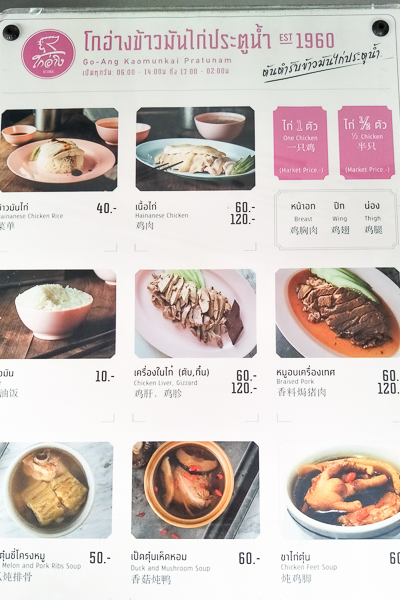 A big menu well-written in Thai, English and Chinese is included at almost every table. The price is extremely affordable, hovering around THB 40 for a serving of traditional Hainanese chicken rice to 120 for a large plate of chicken liver or braised pork.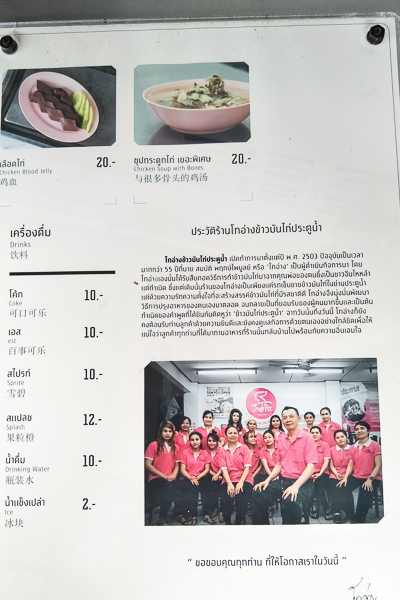 Hainanese chicken rice on its own is never enough, even if you come alone. So make sure you will order a bowl of chicken soup on the side to wash down after the rice.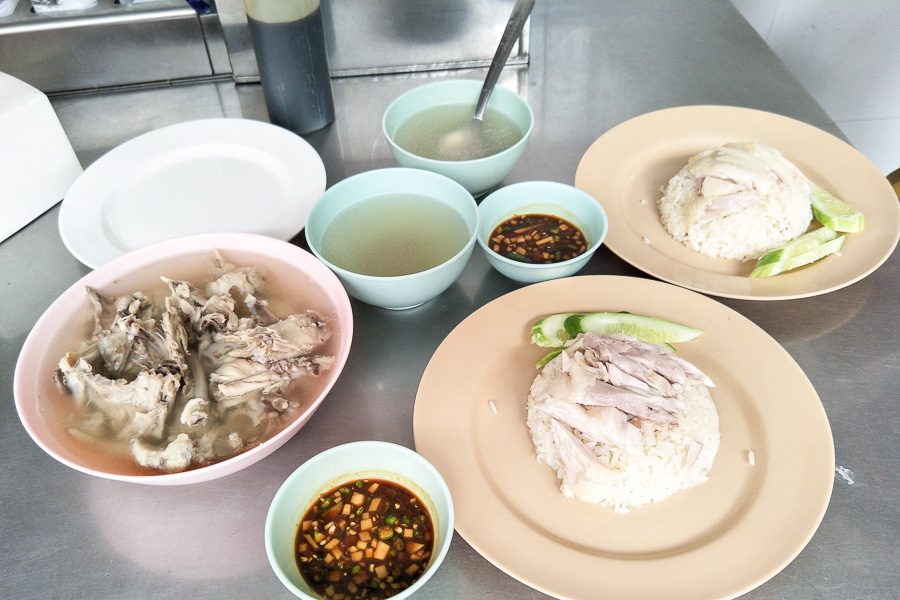 On which part of the chicken you can choose from, note that they will have breasts, drumsticks, and wings in store for you. The rice is made from Thai fragrant rice, a long-grain variety with a deep nutty flavor and a sticky texture.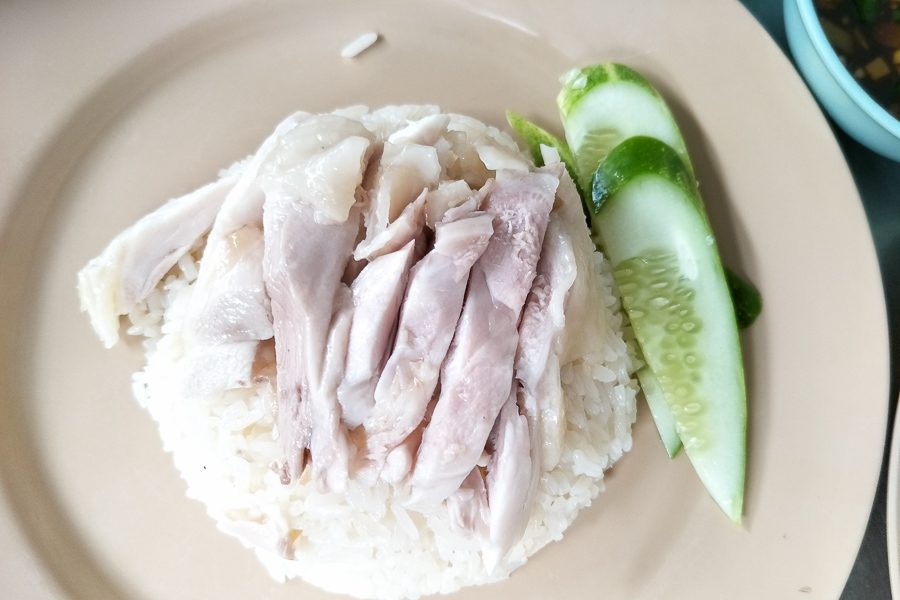 On top of that, I had a full-on bowl of chicken bones waiting on the side. The chewy bone is stewed to tender, meaning the meat comes off easily when you bite your teeth into it.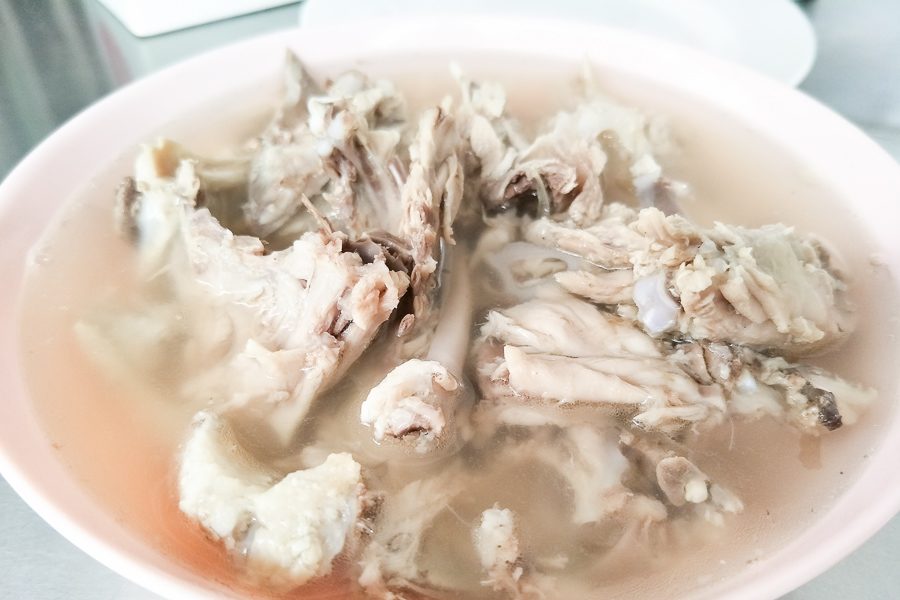 The Conclusion
Go-Ang Pratu Nam is totally worth it. Being listed with Bib Gourmand totally proves its ever-lasting quality even after all those years. On top of that, the price still remains reasonable, given the fact that it's frequented by so many travelers.
Thanks to its proximity to Pratu Nam Market, it's worth checking out this famous trading hub in Bangkok before or after you come here.
Calling all Chicken Rice Lovers: Find Your Next Favorite Spot for Hainanese Chicken Rice in Bangkok Right Here!
Travel Guide to Thailand
Explore more of our adventures around Thailand:
Thailand Travel Essentials