Breaking down the best Thai food and dishes is not a big deal! These must-try, famous dishes in Thailand are taking the world by storm and they show no sign of halting. Are you born with a Thai food addiction or just venturing out to test your palate? With our Thailand food guide below, your trip will be more fulfilled either in your stomach or experience!
Tom Yum Goong – Hot Prawn Soup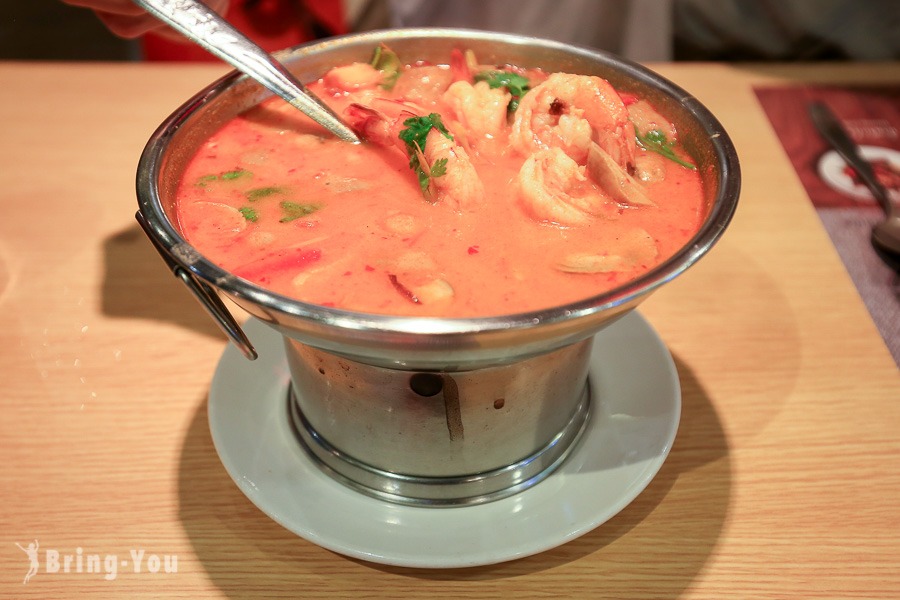 First and foremost, you'll never go wrong with Tom Yum Goong. We've never met anyone complaining about Tom Yum Goong before no matter what type of cuisine they're after. If the mélange of sweet, sour, and spicy notes is where your heart is, then Tom Yum Goong is definitely made for you.
"Tom" can be translated into "boil" while "yum" is typified after a combination of various flavors to create something sweet, sour, and spicy all at once. And that is how Tom Yum came to life as the most famous Thai dish in the world.
Let's break down each flavor to get you ready before indulging your hungry tooth in! We have lemongrass, galangal and kaffir lime are the backbones of the aroma. Then chili comes in for a kick of spiciness. Palm sugar increases the sweetness while tamarind is there to make it sour.
Finally, we have "goong" as prawn or shrimp which is the accent of the dish. Imagine sucking that fatty juice as it's coming out of the prawn's heads while slurping on the creamy broth!
Pad Thai – Thai Fried Noodles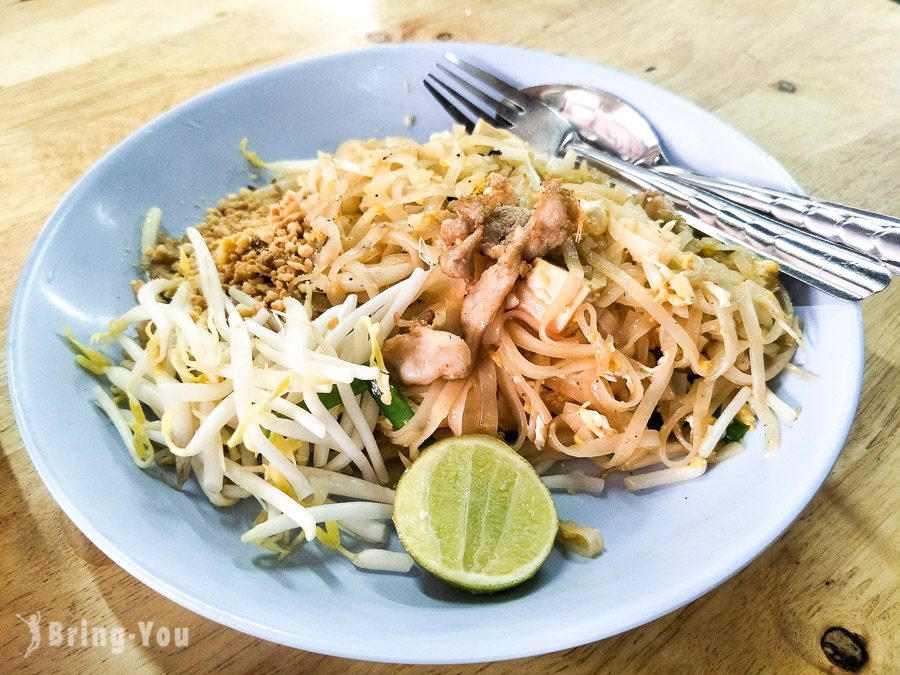 The second most sought-after dish in Thailand is Pad Thai. Alright! It's everywhere around the world so we don't need to explain it any further. Pad Thai all starts from that searing hot wok where noodles, bean sprouts, onion, and egg all slide into.
More than just a dish, watching how Pad Thai is made from the moment they dance in the wok to disembarking for your plate. Pad Thai is great comfort food. It's cheap, it's easy to consume, it wakes up your palate right away and keeps your stomach full for a long travel day!
Gaeng Keow Wan – Thai Green Curry Chicken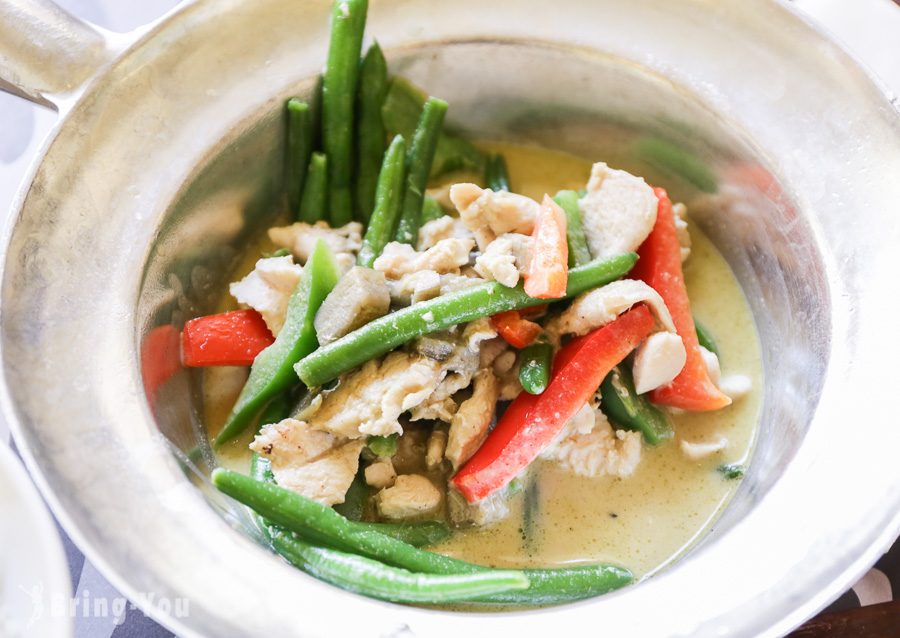 Another Thai curry waiting in line for you! Gaeng Keow Wan's signature color is inspired by green chilies. Gaeng Keow Wan is all about chicken as the main part. Whereas, we have coconut milk, cherry eggplants, bamboo shoots, galangal, lemongrass, coriander, and sweet basil as other essential elements that finish the dish's overall flavor.
While tom yum is a tad spicier, Gaeng Keow Wan is more on a sweeter side but it doesn't lack the richness everyone craves for. You can also pair it with flatbread, cooked rice, or even noodles.
Khao Soi – Coconut Curry Noodle Soup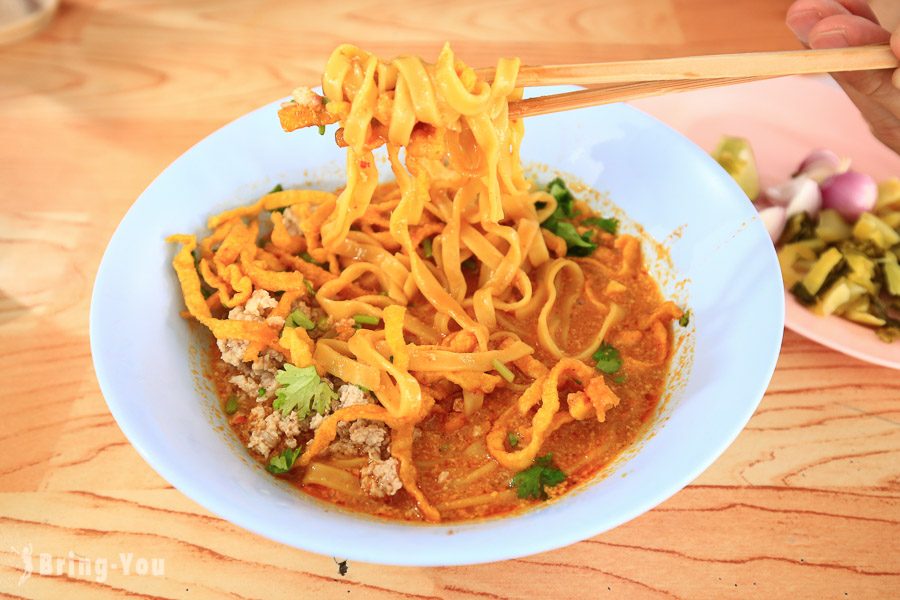 Next in line, we have Khao Soi, a representative dish from northern Thailand. Deriving from Myanmar, Khao Soi is a curry noodle soup with a creamy base and chicken served as the protein. The chicken is long stewed in that rich coconut curry broth before sliding into a bowl of egg noodles.
Khao Soi offers a full range of notes and flavors that dance in your palate. They use both red and yellow curry to create a sophisticated dish. To complete its flavor profile, you will see a pinch of fresh cilantro, sliced shallot, green onions, and lime wedges added to the top of the dish.
It's not an overstatement to admit that Khao Soi is one of the favorite Thai comfort foods and it's totally fine if you crave it every day.
Kao Niew Ma Muang – Mango Sticky Rice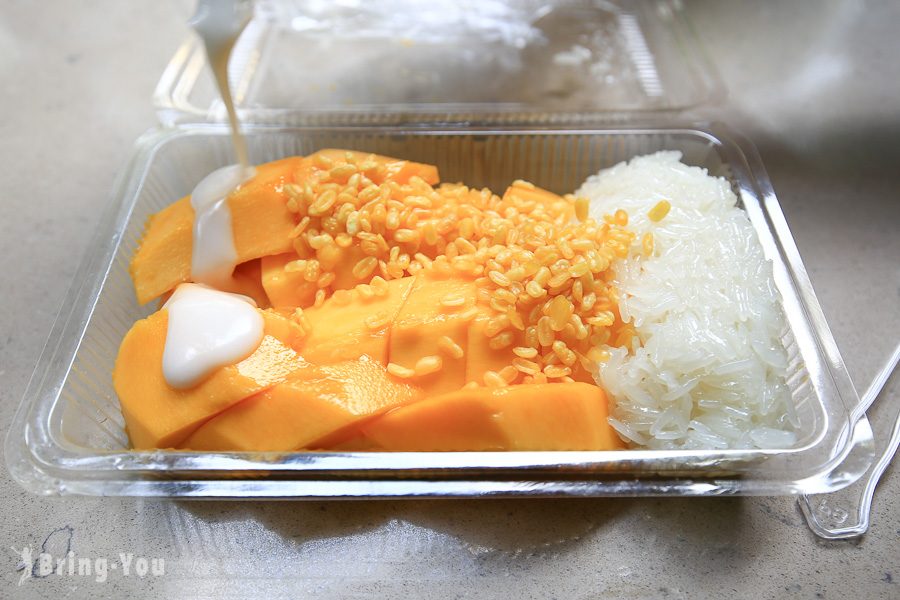 This never-before-seen dessert once again reminds us of how fun Thailand is! If you're wondering what to eat in Thailand for a quick snack in between meals, make sure you don't miss out on Kao Niew Ma Muang! You will get an authentic, slow-cooked sticky rice sitting on a blanket of coconut milk while a huge slice of ripe mango sleeps right next to it.
The best Thai restaurants and many eateries at the night markets usually have mango sticky rice ready whenever you visit. Mango is extremely popular in Thailand, which means Kao Niew Ma Muang is a cheap snack fix that won't cost you that much.
Traditional Thai Tea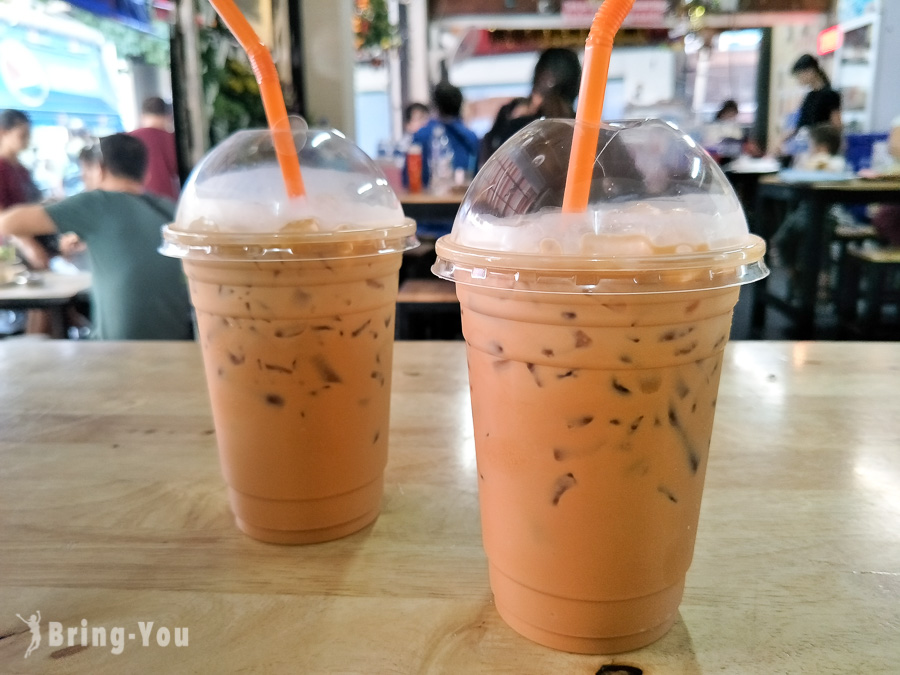 It's a huge mistake if we forget to sneak in this iconic Thai beverage in this compilation of the best Thai food and dishes. Refreshing, sweet, and aromatic, Thai tea is a famous refreshing drink that's got the world talking about it.
If you've never been to Thailand before, chances are you might have tried Thai tea at a specialized café in your neighborhood before. Distilled from strongly-brewed black tea, a glass of Thai tea is infused with either star anise, cardamom, or tamarind and a must-have element of condensed milk.
Raging from Bangkok to its surrounding regions from North to South, Thai tea truly delivers that Thai flare all over your tongue, and the smell keeps lingering long after you wash it down your throat.
Banana Roti – Banana Pancake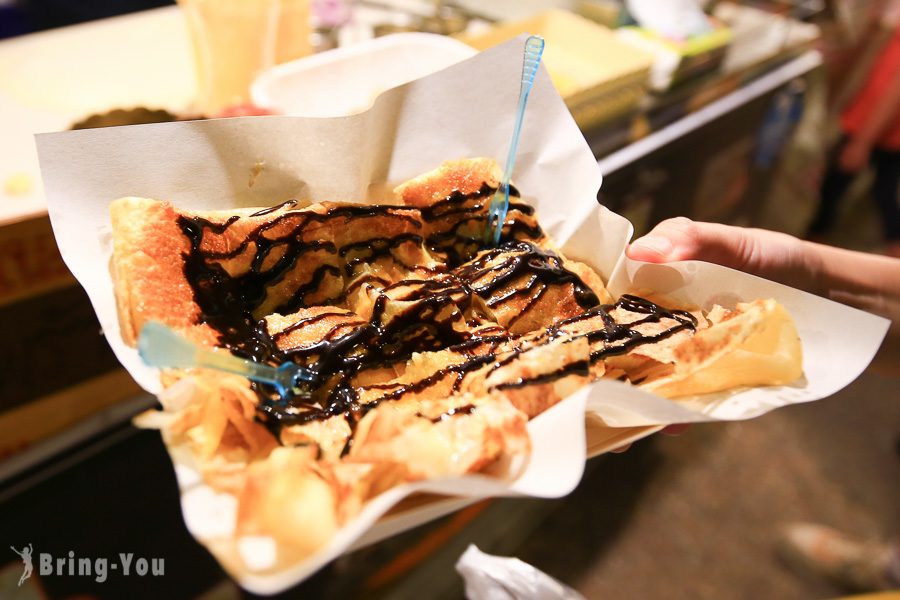 Roti it is! It goes without saying that Thai banana pancakes are stepping beyond the border of Thailand and you may find it at a random vendor in your area. But the best places serving banana roti are nowhere else but Thailand. This is wheat flour pan-fried cake that may remind you of the Indian maida paratha or roti canai of Malaysia.
This is not the main dish in a restaurant but more on the snack side. It's getting chilly at night and you walk down the street, there's nothing better than to snack on a freshly-made roti topped with condensed milk, white sugar, sliced banana, and drips of chocolate.
Pak Boong – Stir-Fried Water Spinach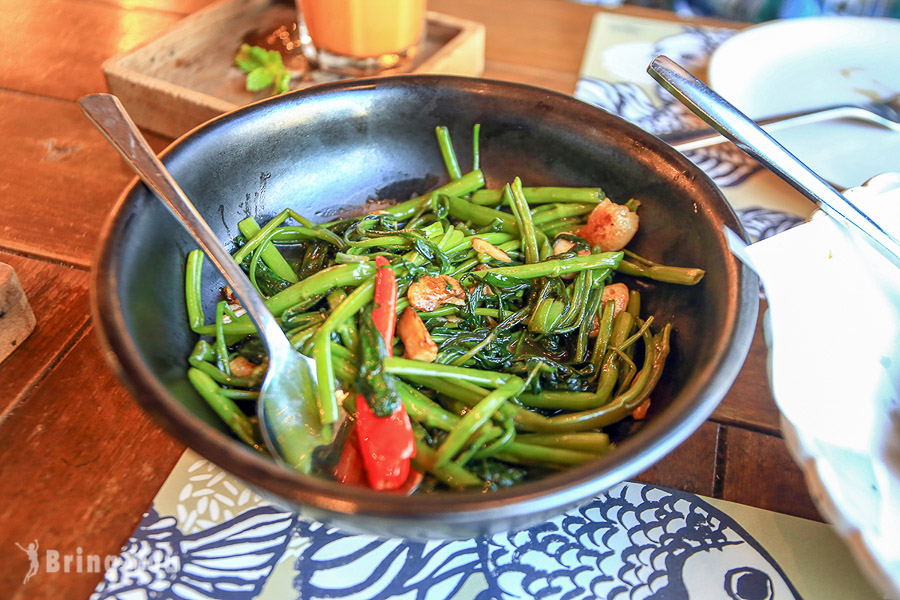 Simple, healthy, and full of flavor, Pak Boong is another must-try dish in Thailand and chances are many of you have never thought of it. Pak Boong can be cooked in no time. It's so easy and the ingredients are widely available from your nearest wet market. Therefore, the dish is not meant to be inauthentic and toned down.
Pak Boong is stir-fried water spinach. Some can also call it morning glory and that's okay. The best way to serve Pak Boong is to make sure it's flash-fried but not overly cooked because what you want is the crunchiness that pops in your tooth when chewing it. Pak Boong is available in every restaurant and food stall and they usually serve it as a side dish with cooked rice.
Where You Can Find the Best Stir-Fried Water Spinach?
Pad Kra Pao – Basil Chicken Stir-Fry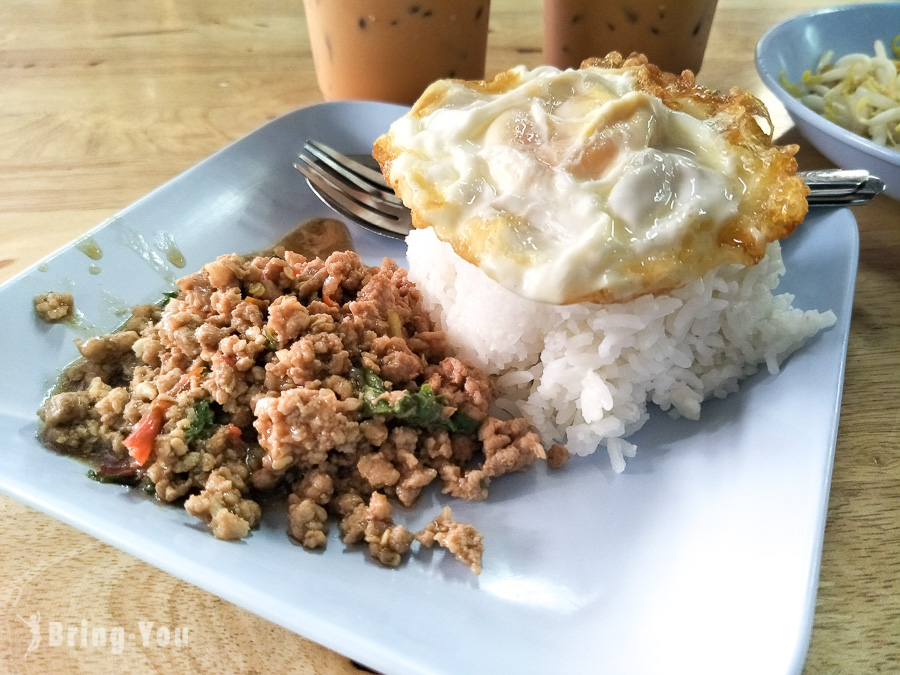 They say everyone in Thailand eats Pad Kra Pao once a week! No doubt at all, this Thai cuisine is about to raise your eyebrows big time! Pad Kra Pa refers to a spicy basil stir-fry made by sautéing chilies and garlic in a hot wok. Then a fusion of ground meat is tossed into the wok releasing smoke into the air. Onions, fish sauce, and palm sugar are respectively added before a full palm of Thai basil are poured into this bed.
Pad Kra Pao is a nationwide famous Thai food and chances are you may spot variations depending on where you are. Mint is sometimes replaced for basil and the meat will also vary up to your liking. No matter how diverse it is, Pad Kra Pao can never go without the sunny, running egg yolk spilling all over the jasmine rice.
Tom Kha Gai – Coconut Chicken Soup
Hot, rich, and savory, Tom Kha Gai is a perfect Thai dish to indulge your spicy tooth. In Thailand, people usually call it Tom Kha referring to a hot bowl of chicken braised in coconut soup. The broth is a blend of red hot chilies, young galangal, smashed shallots, lemongrass, and of course – a huge chicken soaked in the middle. Served smoky hot, Tom Kha Gai is topped with fresh lime leaves to balance out the spiciness and thickness.
Som Tam – Spicy Green Papaya Salad
Another famous Thai dish to top your bucket list! Som Tam has been taking global headlines for such a long time and you can never odd this one out when visiting Thailand. So this is basically papaya salad, a lovely treat for health-conscious travelers.
Deriving from the Northeast state of Issan, Som Tam is a mash-up of shredded green papaya with garlic, chilies, green beans, and cherry tomatoes. The whole combination is tied together with a catalyst of lime juice squeezed right in.
This whole portion will be ground together in a mortar by a pestle. When served, the chef will sprinkle some dried shrimps, salted crabs, or mash peanuts all over the plate and bring it to you. It's up to your taste buds to have it spicier or not by requiring them to add more chilies for you.
Pla Pao – Salt-Grilled Fish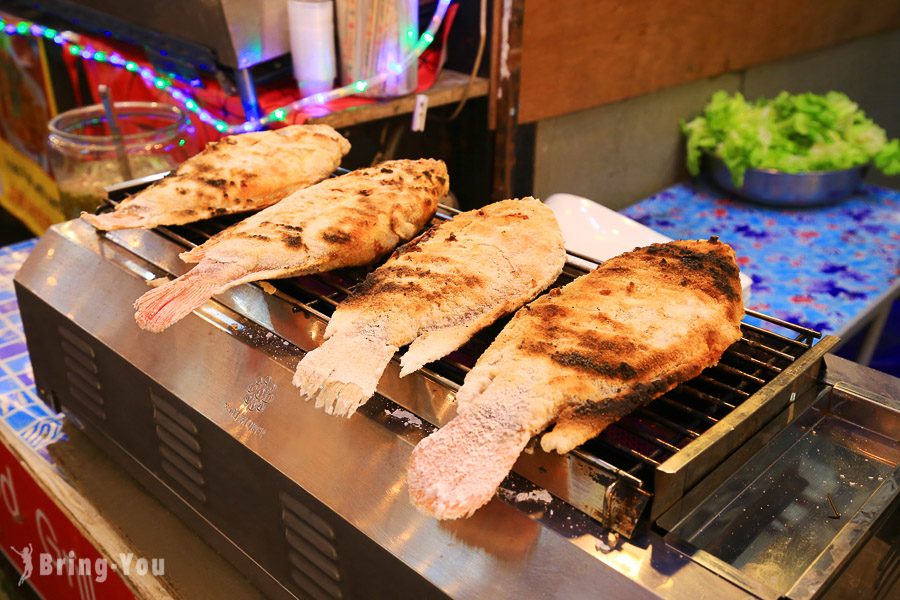 Any fish lover here? It's enough for salad, curry, and noodles. Let's game up your palate with Pla Pao, a famous grilled fish over a charcoal fire in Thailand. As the sun beams down and your gang spills out to the streets, Pla Pao pops up everywhere down the streets from the evening roadside vendors.
Bangkok – to be specific – is a haven of Thailand authentic dishes and Pla Pao is no exception. Get ready to be served with an enormous gutted fish which is stuffed with pandan leaves and lemongrass. The whole thing is then tucked into a bed of flour and rock salt, grilled over charcoal, and served with fish sauce, lime, and chili.
Pla Pao usually comes in various types of fish. It can be a tilapia at this vendor, a catfish from another restaurant, or snakehead fish at this eatery. All of these are freshwater fish. One of the best places to dine out serving Pla Pao is at the front of Central World.
Moo Ping – Thai Grilled Pork Skewers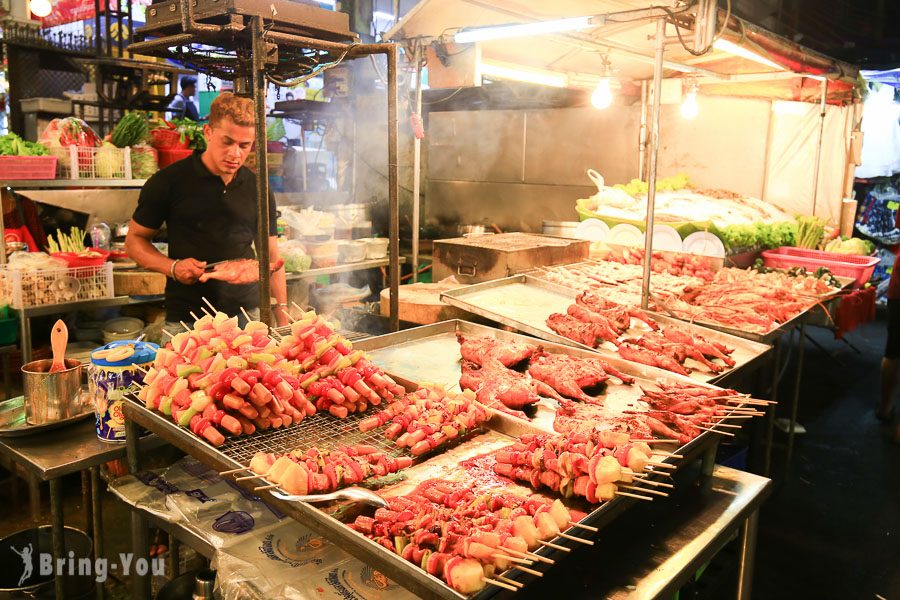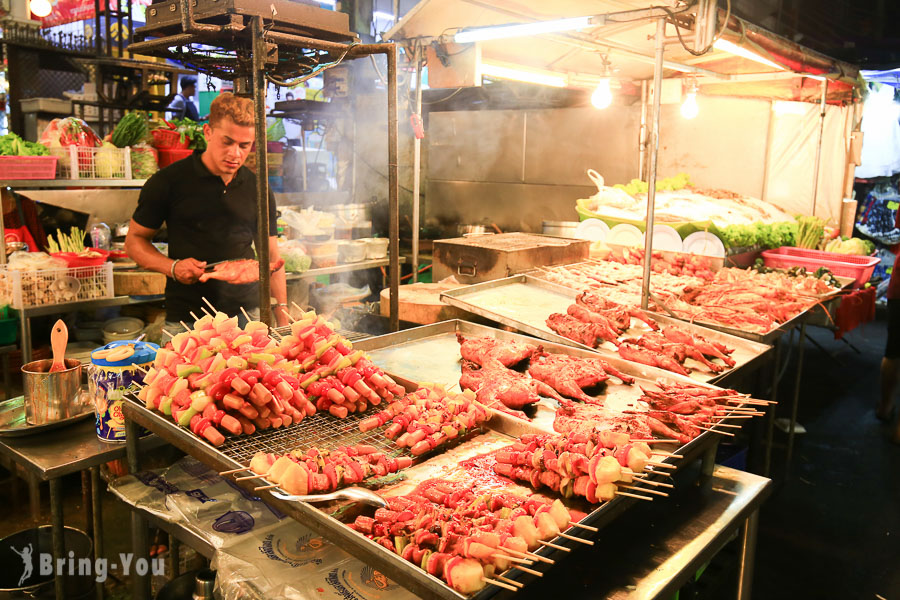 Here comes a reminiscent of your favorite satay! Moo Ping is a lesser-known version of skewed grills in Thailand that you should not forget. What you see on a skew is a mouthwatering chain of thinly sliced pork shoulder sizzling on the tip of charcoal fire.
A good Moo Ping always comes with crunchy, savory marinated pork before soaking in a layer of coconut cream. This popular street food in Thailand will wake up your hungry soul and crave that juicy, savory, and fatty pork.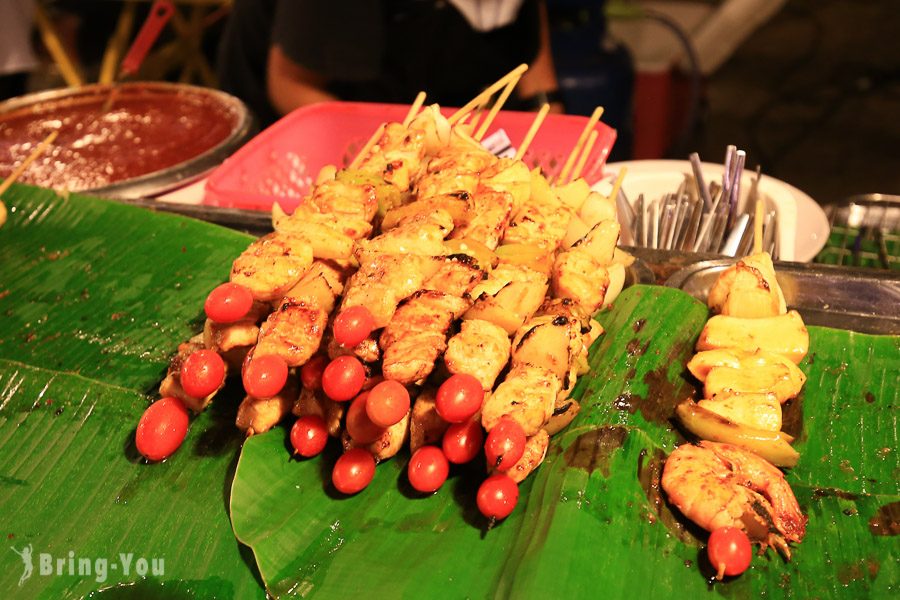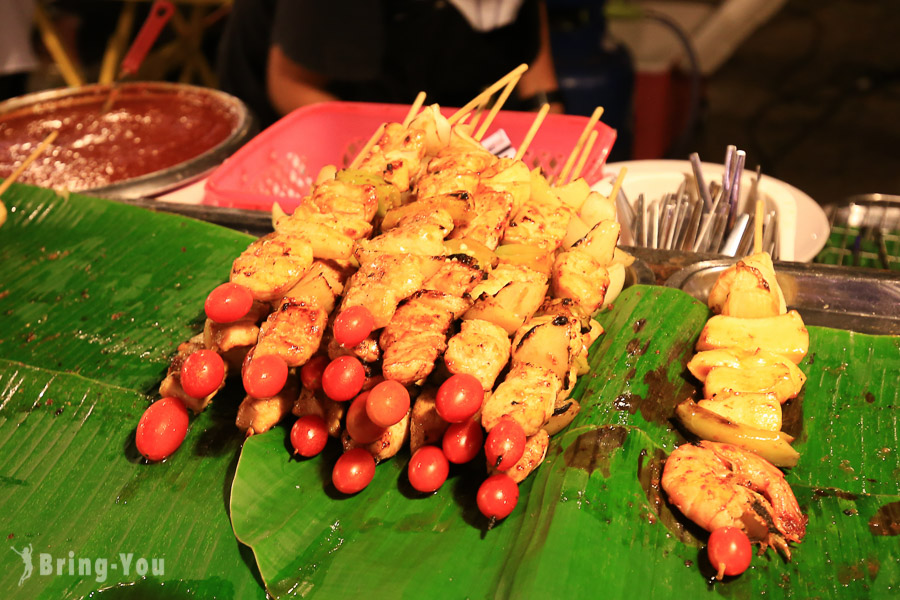 As the coconut cream blankets the pork, you will instantly enjoy that moist and tender richness to balance the fish sauce punch of the marinade. Moo Ping is more on a street food side and where to find this iconic Thai food are the vendors.
Yum Nua – Beef Salad
Healthy and packed with flavors, Yum Nua is a perfect add-in to have on your table. Simple as it is, Yum Nua is nothing complicated rather than a portion of tender beef sitting on a bed of aromatic herbs and crisp veggies.
Yum Nua truly has that delicate balance of spiciness, sourness, saltiness and a touch of sweetness. Just like any other Thai dish, the balance in texture and flavor is the key to success of Thai cuisines. Yum Nua is usually served with fluffy jasmine rice as one of the main dishes during lunch or dinner.
Nam Prik Ong – Chili Dipping Sauce with Pork and Tomatoes
Taking root in Northern Thailand, Nam Prik Ong makes you drool with that sizzling chili-based dipping sauce made of dry chilies, minced pork and tomatoes. Hot oil is the catalyst that triggers the aroma to explode from the sauce into the air.
First comes the pork before tomatoes plunge into the sauce and is coaxed to enhance consistency and sweetness. It needs a while to be simmered till it turns brown and thickens. Nam Prik Ong is spicy and savory at the same time, which needs a generous serving of fresh herbs before pairing with cooked rice.
Final Words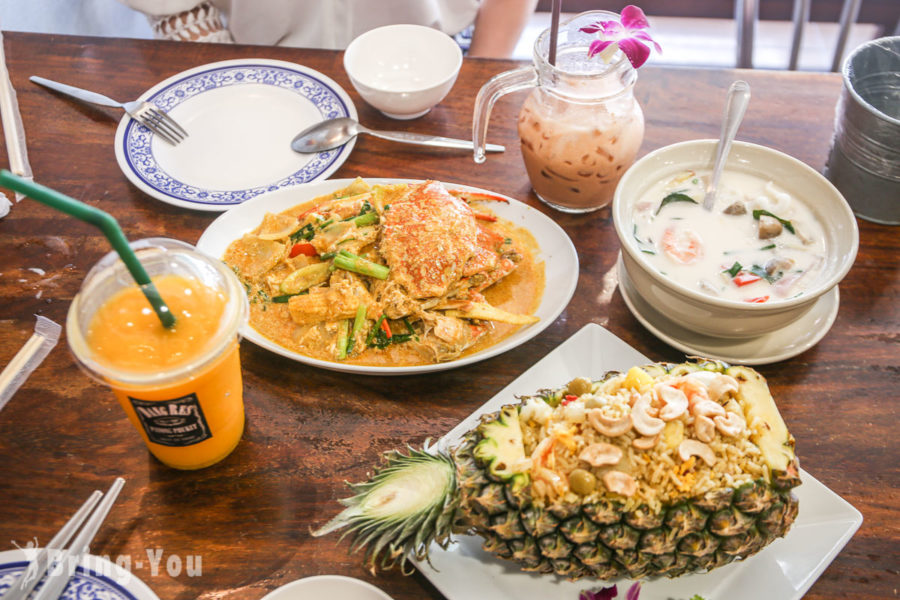 So you've had a thorough look at our 15 best foods in Thailand. Which one makes your mouth water the most out of this Thai food guide? Note that Thai food is all about flavors and protein but there's a myriad of places catering to low spice tolerance as well. Never miss out on these symbolic staples when visiting Thailand!
Check Out here for: The Best Restaurants I enjoyed in Bangkok
Find out: Best Bangkok Food & gourmet tours
Travel Guide to Thailand
Explore more of our adventures around Thailand:
Thailand Travel Essentials