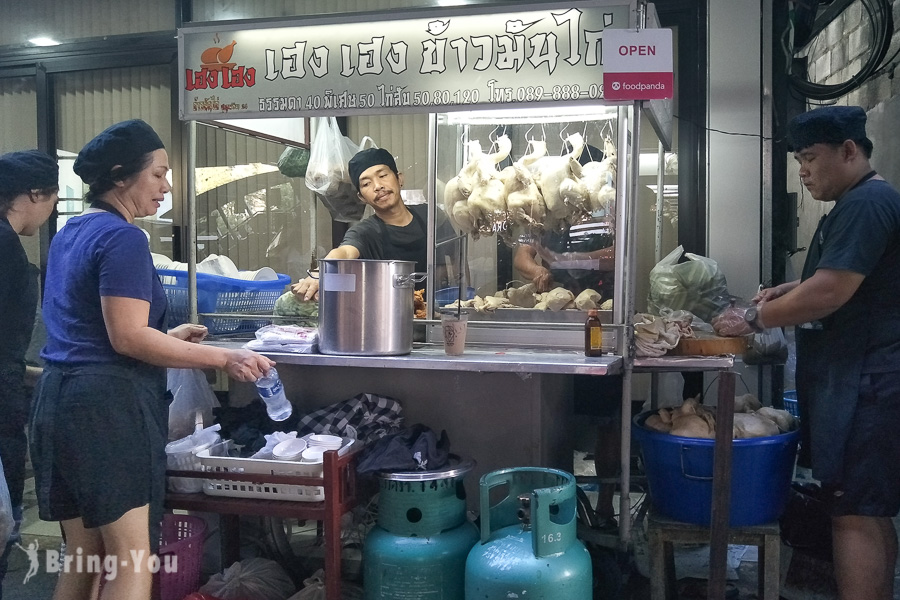 Heng Heng Khao Man Khai is adjacent to the bustling Emporium shopping mall. Every day when the sun beams down, big foodies, locals, and visitors alike spill out to the front of a small vendor, waiting for their serving of Hainanese chicken rice to be ready on the table. I was surprised to see there were not many reviews about such a popular place in the middle of busy Bangkok. As soon as I landed there, I already saw more than ten groups of people queuing for their take-out and seated orders.
More Inspirations: What to Eat in Thailand? 15 Signature Thai Dishes to Inspire Your Palate
What to Order?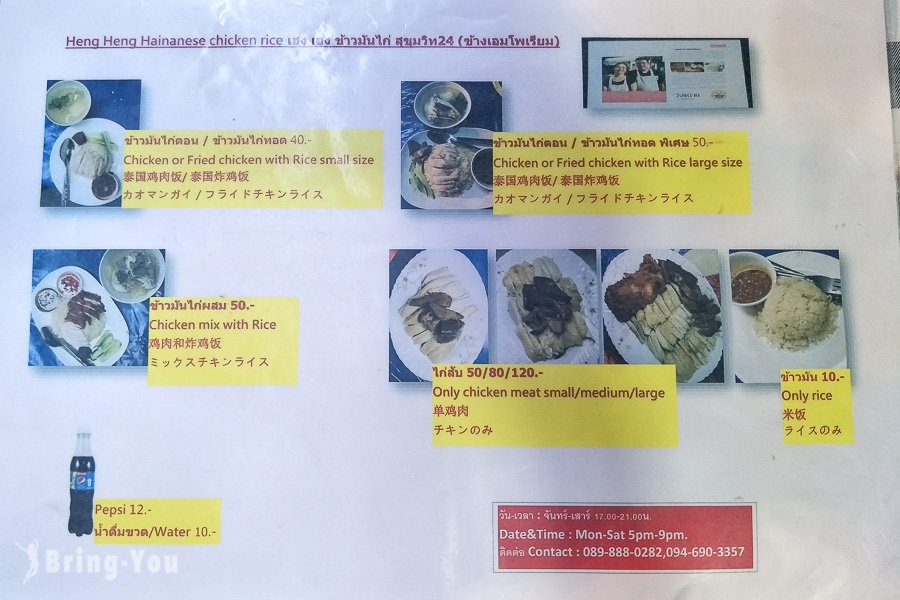 Heng Heng opened from around 5 pm until 9 pm, with a big menu hanging right next to the food cart. English, Chinese, and Japanese are clearly written on the board with prices fluctuating between THB 50 to 120 for a dish.
Heng Heng is a one-dish stop, which means everything here is centered around chicken rice broken down into several styles including fried chicken, boiled chicken, chicken mix, chicken only, and rice only. You can order how big of the portion you want to go with, take a seat, and wait for the holy goodness to come to the table.
Heng Heng is more like a family eatery with tables and seating placed outdoors. A tablecloth sits nicely on top, wearing a rack of sauce and other seasoning bottles by the side.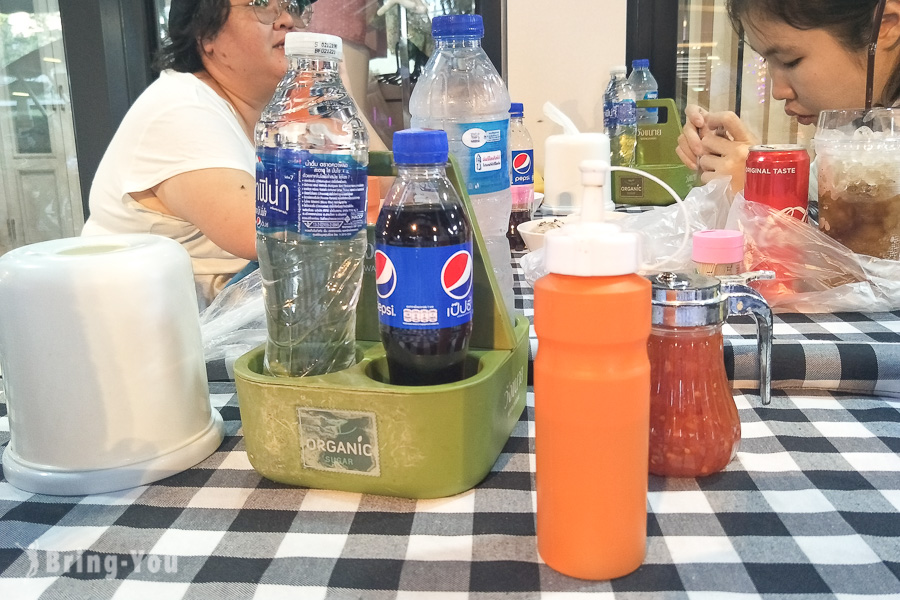 The Food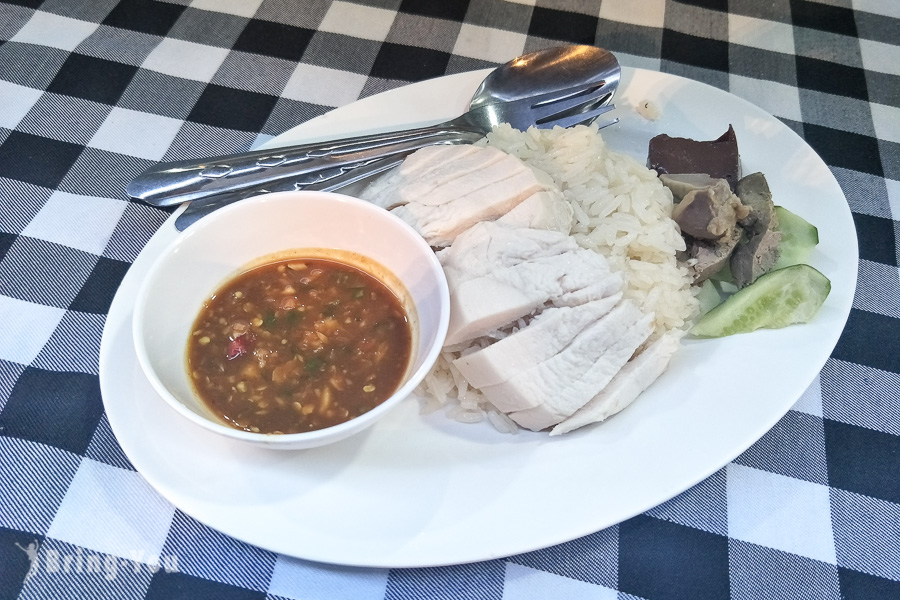 Trying to shed some pounds, I tried not to bury myself in the pool of Bangkoks' tempting food. That being said, I went for traditional Hainanese rice with juicy boiled chicken finely sliced on top and homemade sauce for diligent drizzling without indulging in the greasy sauce or oil.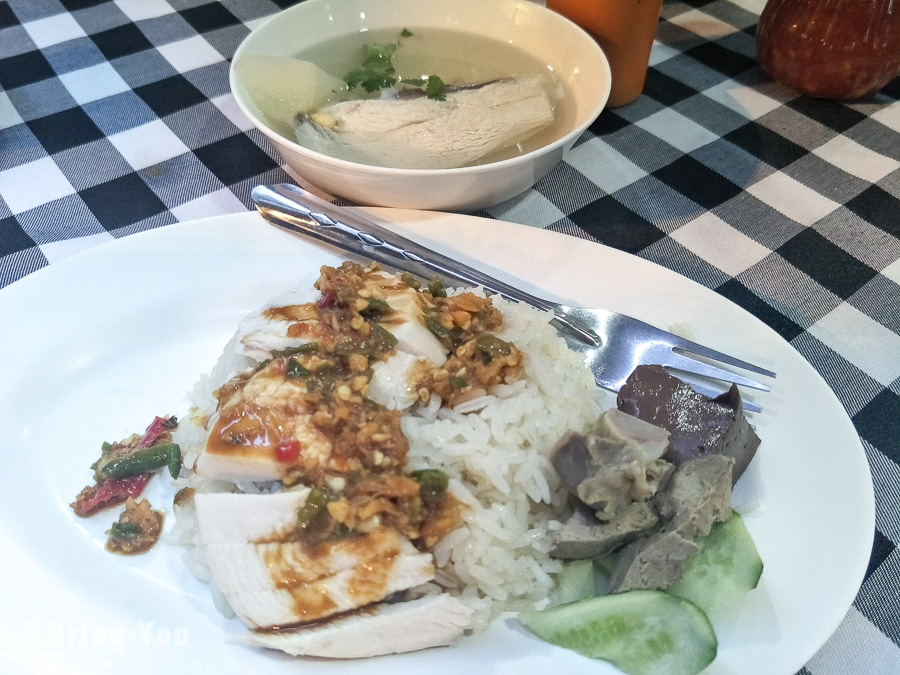 The rice is perfectly cooked with a beautiful aroma of classic Hainanese rice, sitting beside a small bowl of radish soup that comes at no extra charge. This serving comes at only THB 50. Given the price, location, and food quality, I'm happy to give it an 8 out of 10.
Conclusion
The only downside is that Heng Heng is open for 4 hours a day, which is a little bit tricky for those who cannot make it to the store within such a limited time frame. But other than that, everything else makes it such a pleasant experience to dine at.
Calling all Chicken Rice Lovers: Find Your Next Favorite Spot for Hainanese Chicken Rice in Bangkok Right Here!
Check out more foodie's reviews on the best places to eat in Bangkok
Travel Guide to Thailand
Explore more of our adventures around Thailand:
Thailand Travel Essentials