Seattle – A Modern, Emerald City Blanketed with Lush Forestry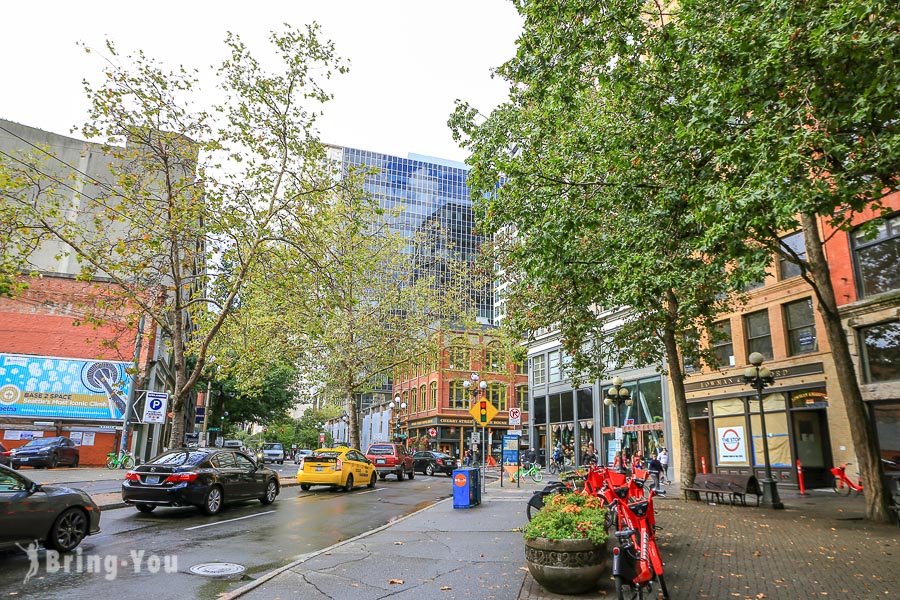 Nirvana, Pearl Jam, Jimi Hendrix, Starbucks, and Fifty Shades of Grey all call Seattle home.
This bustling metropolis is known for its insane addiction to caffeine. More than 140 Starbucks shops are peppered all around the city, with their flagship store founded right here.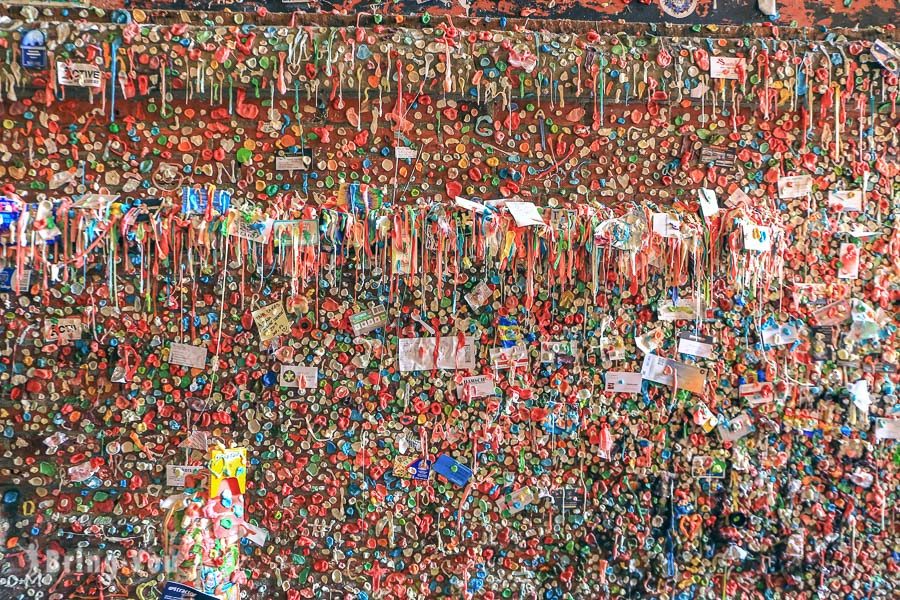 Seattle may not be the first name to be called when someone asks about America. But in fact, it's one of the biggest tech hubs in the country, witnessing the birth of heavyweights in the tech industry such as Amazon, and Microsoft.
We had a great time in Seattle, especially the food scene there. The art background is another claim to fame. And while Seattle is a sprawling cosmopolitan for sure, there is no absence of nature and history. All of these facets share a fair slice of Seattle's lively culture and quality of life.
And that's exactly what we loved about this city.
This travel guide to Seattle can help your trip there. Rain or shine, you'll find plenty of things to do in Seattle and lots of good food spots to indulge your foodie soul in.
Check Out:Flights to Seattle ✈️
First Things First: Get Yourself a Seattle CityPASS, Or Else You'll End up Maxing Your Credit Card!
Seattle CityPASS comes in handy for first-timers to Seattle. This tiny powerful card will help you save 46% off regular combined admission tickets to enter five of Seattle's most popular attractions.
Obtain this pass online before hitting the streets to observe majestic animals of both land and sea at the Woodland Park Zoo and Seattle Aquarium without thinking twice about the entrance fee.
Seattle CityPASS also gives you an entrance to the Museum of Pop Culture, lets you soak in the views from the top of the Space Needle before hanging out with a brilliant mashup of charming and entertaining marine mammals at Seattle Aquarium. Those are only a few to be named. But we let you experience it by yourself!
What Are the Must-See Spots in Seattle? 9 Coolest Places We Visited and Loved (And Starbucks Is One of Them)
Pike Place Market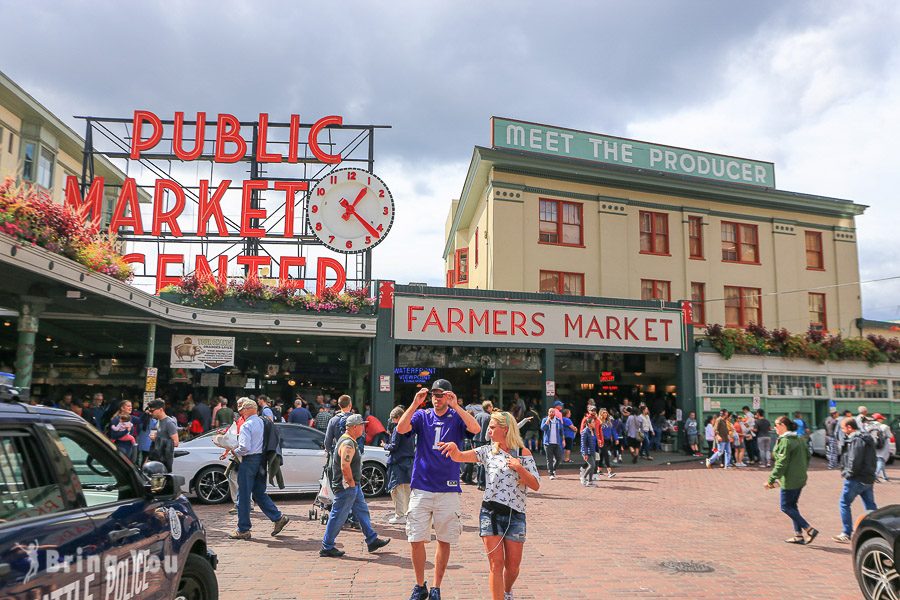 Pike has always been the apples in the locals' eyes ever since it was brought to life in 1907.
Well, we know many people think it's heavy on tourists. But hey! Pike is an old Seattle icon that we're sure you don't want to miss, so drop by even just for a look!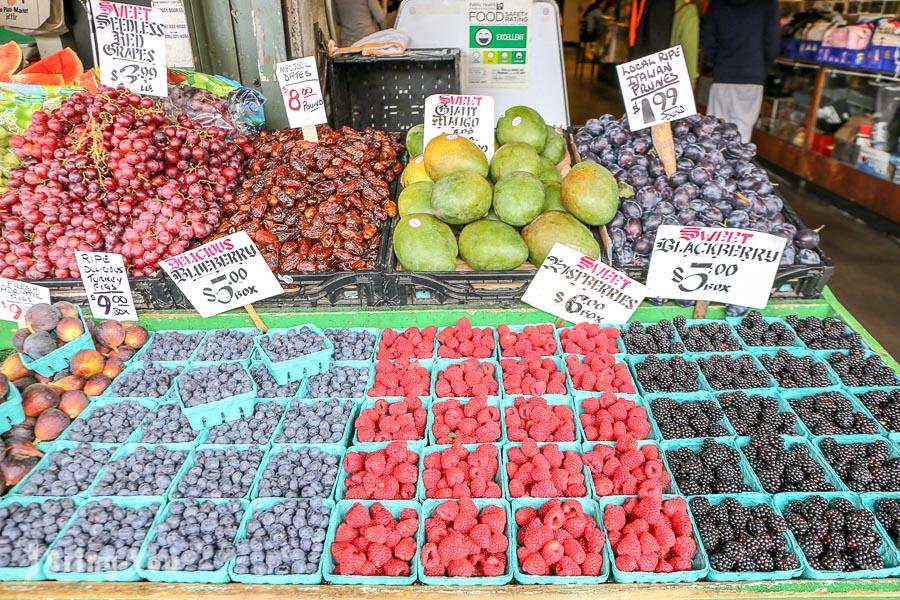 This largest farmer's market in Seattle sets foot on the iconic Seattle waterfront overlooking Elliott Bay. Pike is a haven of fresh produce stalls, with local fruits and vegetables stocked up all year long. There are also a great number of fish dealers, butchers, flower shops, bakeries, dairy, and specialty vendors.
We went there on a sunny morning when it was just open, hoping to avoid the crowd. It was nice to charge up with a decent bite of Mac and Cheese at Beecher's before we moved on with a coffee walk to soak up the vibe.
You can keep going up and down, but note that it's easy to get lost and go in circles because Pike is a huge marketplace anyway! It was nice and fun to see the fish throwing to kick start the day with a lively scene like this.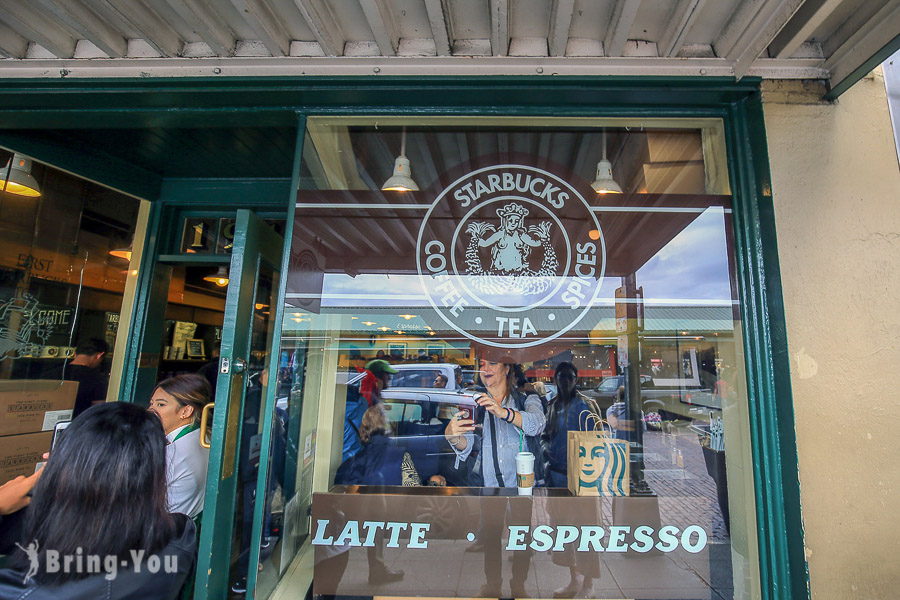 And don't forget to stop by The Pike Place Starbucks store, which is known as the first Starbucks store ever established in the history of this giant brand back in 1971 at Pike Place Market. But be prepared there will be a long line along the cobblestone street.
Starbucks Reserve Roastery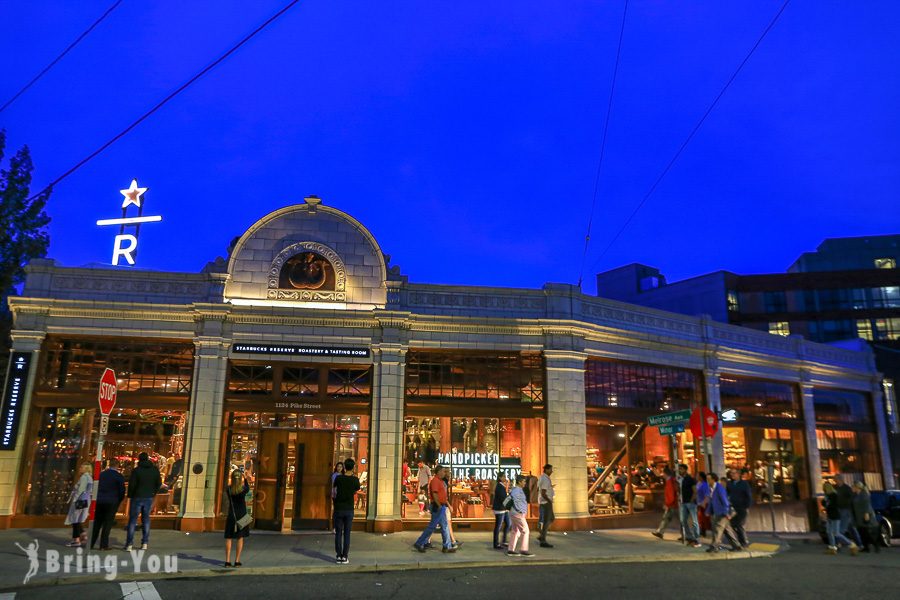 No more introduction is needed! The world has talked about this gem so many times so it was nice to pop in for a drink and a closer look at one of the most iconic Starbucks branches in the world.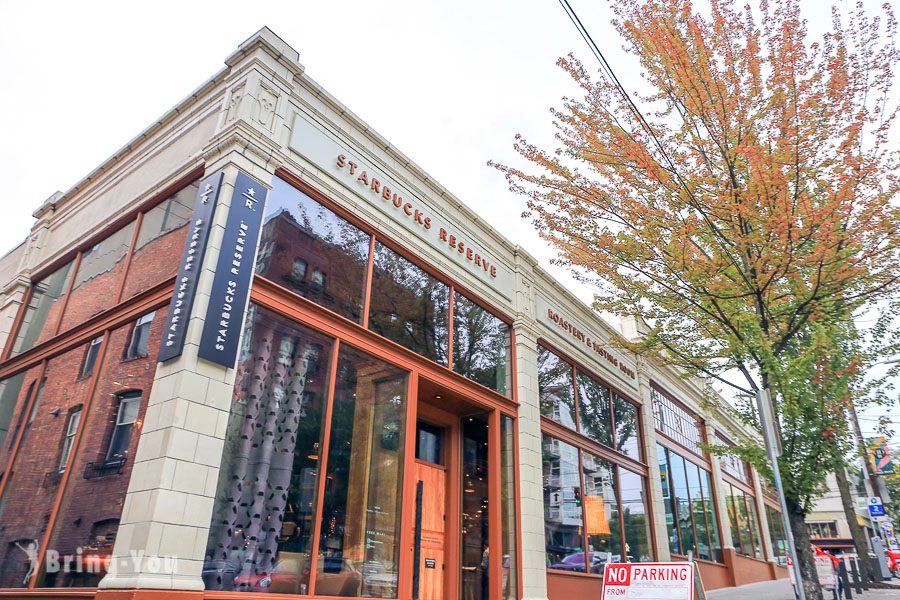 If you're new to the scene, note that Starbucks Reserve Roastery is different from a regular Starbucks store. The key to the difference between those two is their small-lot coffee beans which are brewed using different techniques like Chemex, pour-over, or Siphon.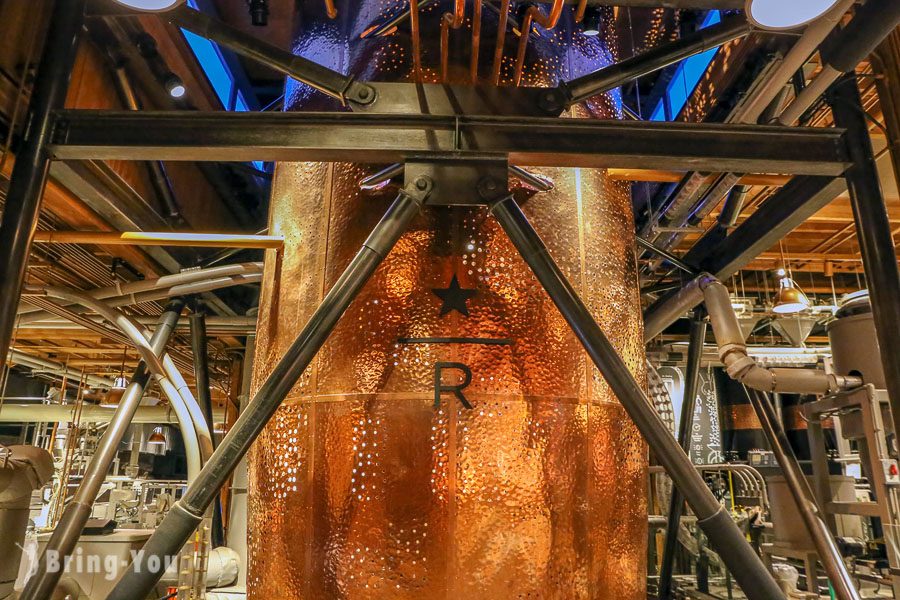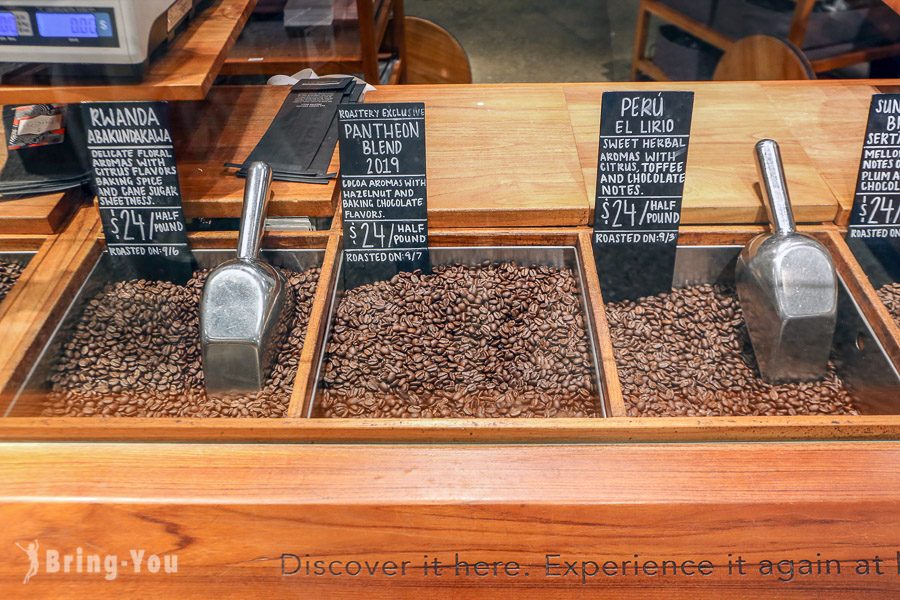 Over here, you can sit down and have a server take your order or wait in line at one of the bars to try the Single Origin Coffee taster flight. Witnessing how small batches of coffee from around the world are brewed next to each other is an insightful experience itself.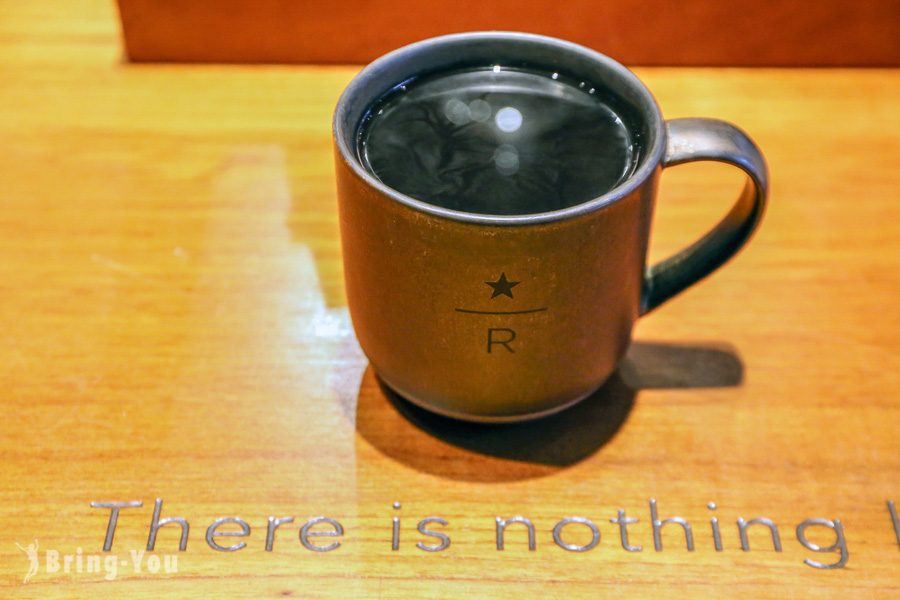 We got a flight of Single Origin Coffee, Oatmilk Honey Latte, and the creamy Irish Con Crema Barrel-Aged Coffee during our time in Seattle. The flavors were so inspired and delicious. You can get one of their Milan baked goods to start the day as well.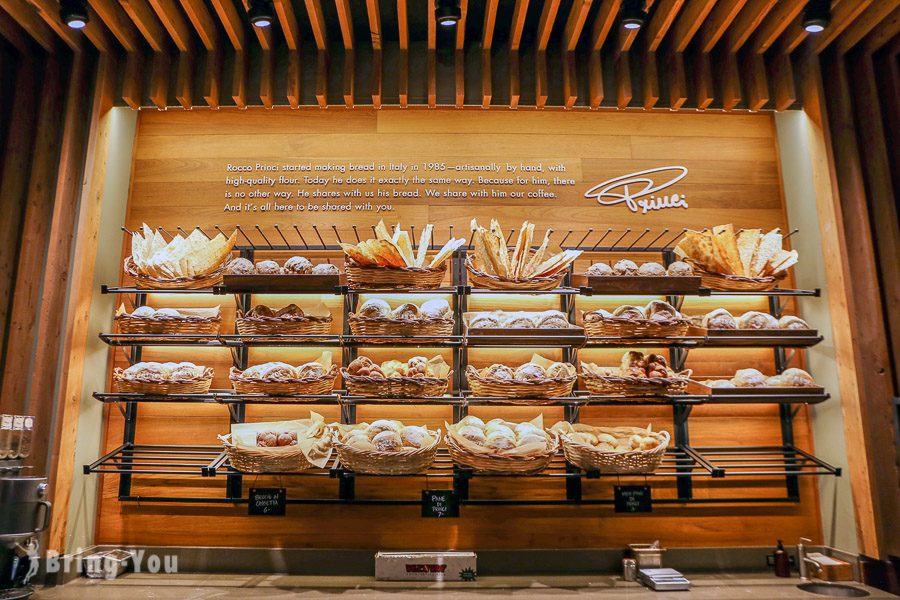 Seattle Art Museum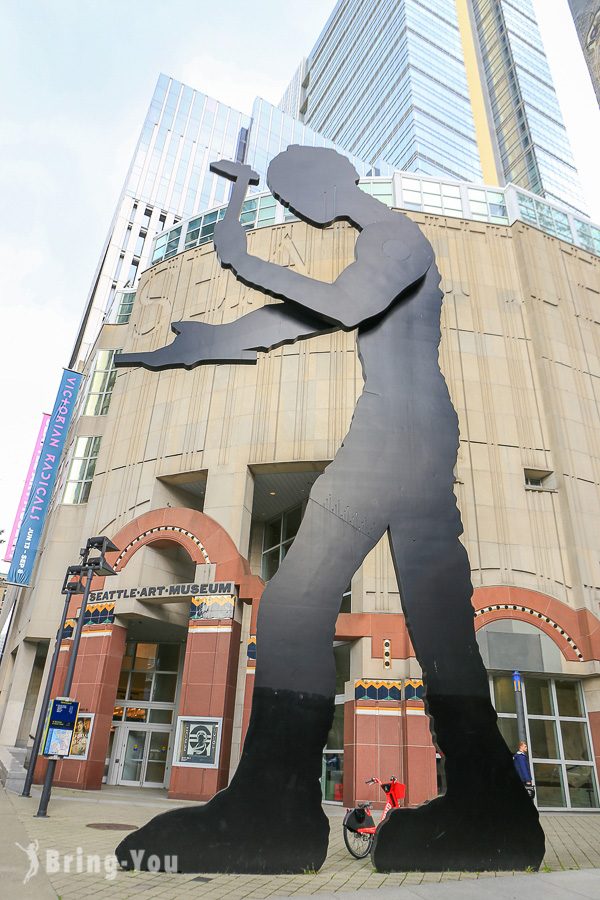 History-gurus and art lovers will have a whale of time at SAM. Beheld inside its sleek and contemporary digs are an extensive collection of American landscapes, Islamic art, Native wood carvings, Egyptian artifacts, traditional Asian art, European porcelain, modern sculpture, and many more artful artifacts.
Those curated collections are dedicated to the big names in the art industry, such as Monet, Warhol, Pollock, O'Keeffe, Matisse, and Rubens.
The collection spreads out on different stories of the space. There's also a library and restaurant on the site.
Museum of Pop Culture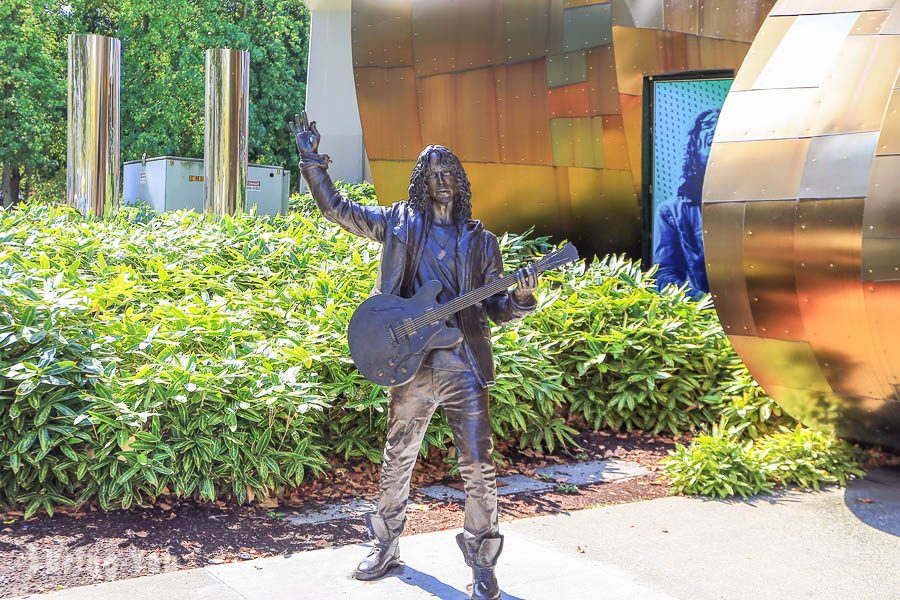 MOP Seattle is nowhere close to a cheap place. But after a few hours inside, we found it totally worthwhile!
Even if you're not heavy on sci-fi, fantasy, or horror sections, you'll surely have an eye-opening visit! The museum hosts multiple topics at different times throughout its monthly calendar with plenty of props ranging from older and newer media.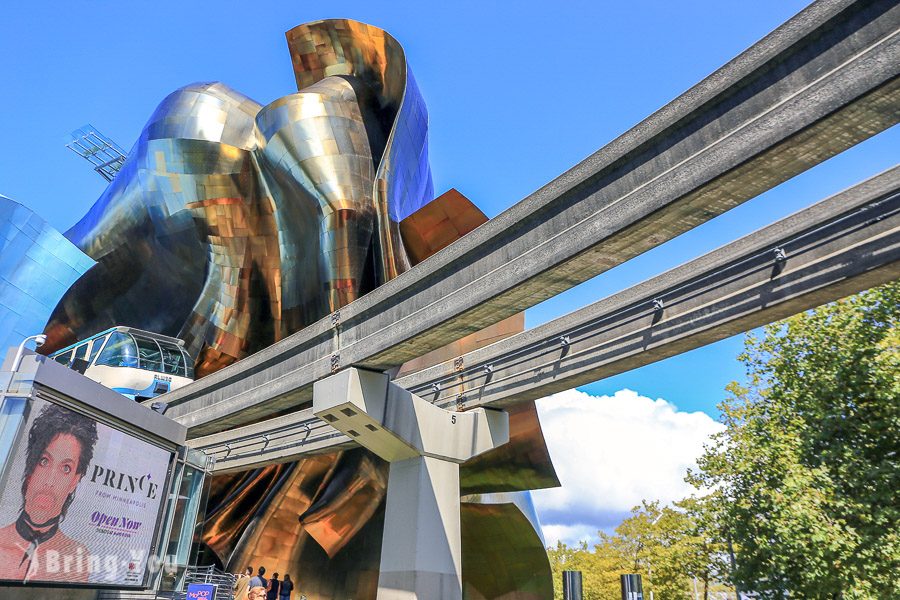 As the name suggests, MOP is all about pop culture, with multiple galleries dedicated to Jimi Hendrix, Nirvana, and the Gallery of Guitars for music lovers.
Amazon Spheres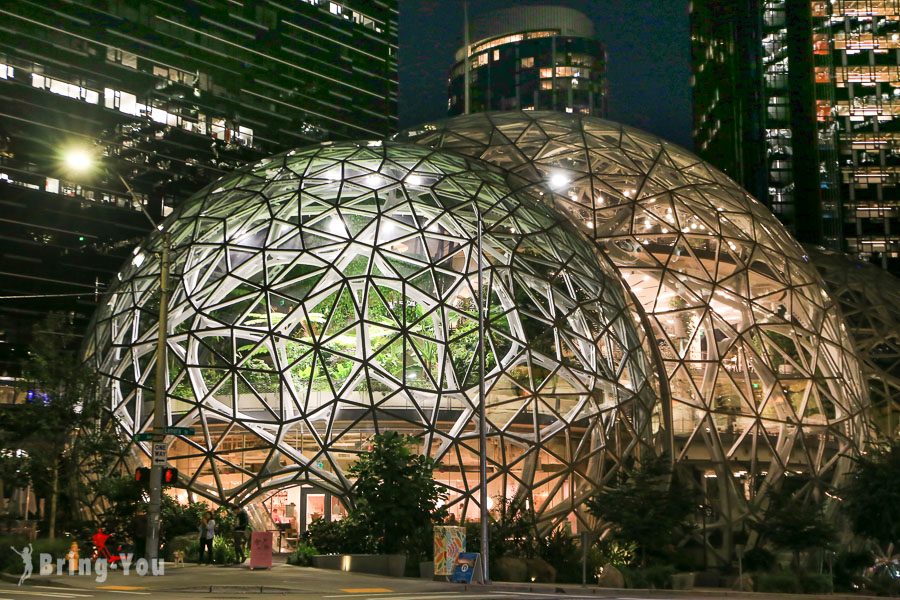 Two massive glass balls are smushed together under the towering skyscrapers of the city, creating a perfect photo-op that is so distinctive and eye-catching.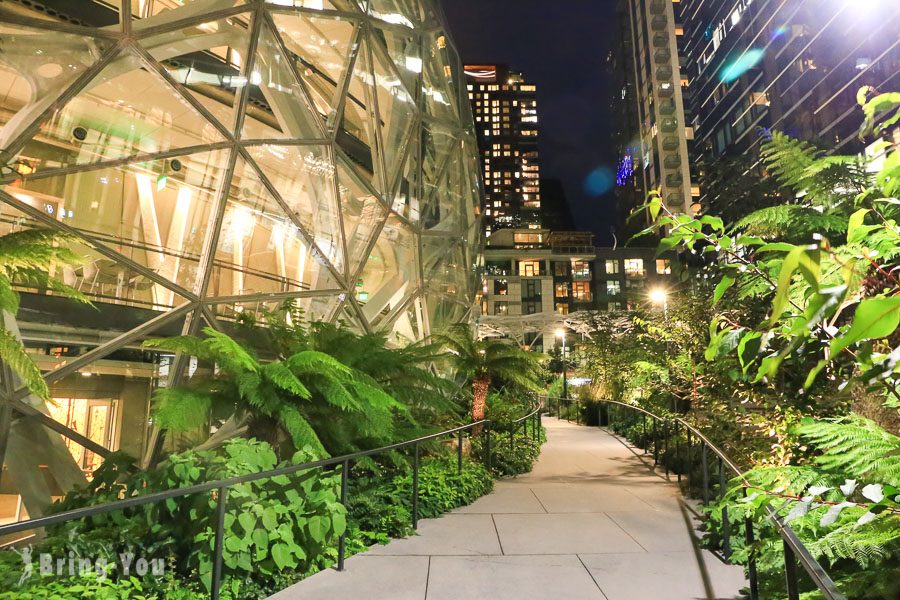 Amazon Spheres is a conservatory and an office space. But going beyond that is a symbol of Amazon's influence on Seattle. The gleaming sphere is made of glass and chrome, marking the height of a tech boom that sweeps through Settle.
The entrance is free and the inside is absolutely gorgeous. It has lots of greens and flowers but it warms up at some points during the day. We'd recommend an hour here.
Space Needle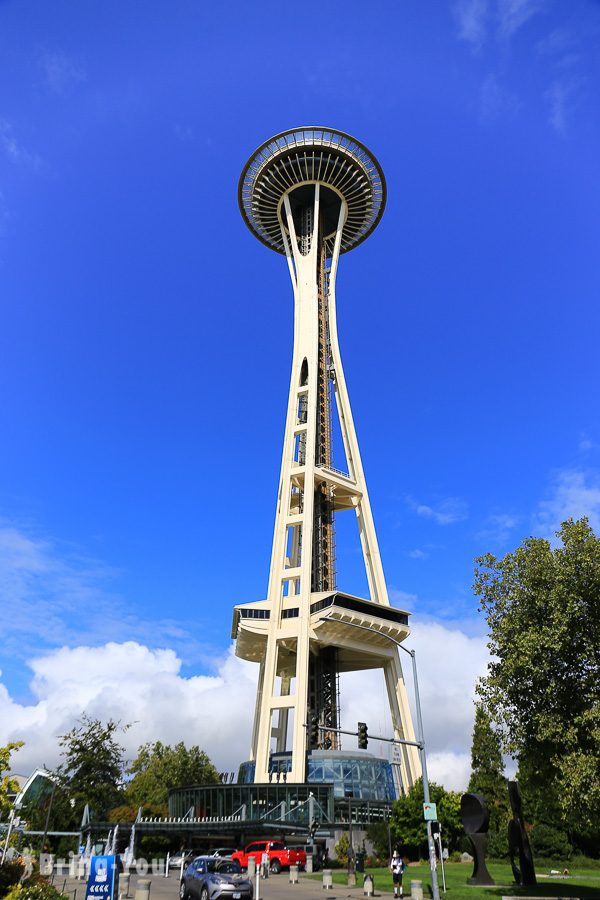 Here comes another icon to snap your shots. This Pinterest-ready skyscraper should be on the bucket list of anyone visiting Seattle for the first time.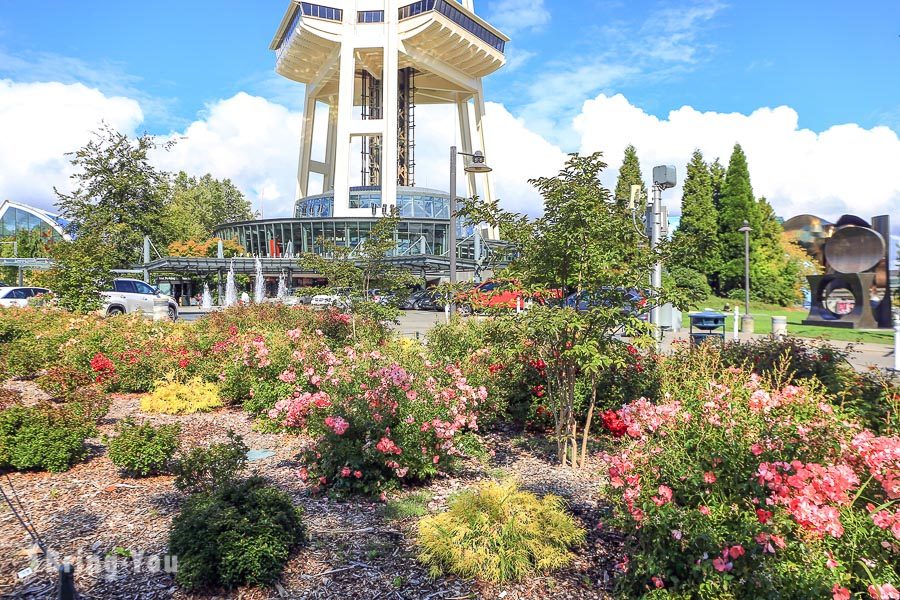 The height of the Space Needle comes from the stunning vista at 520 feet high. What you want to do is climb to the observation deck for an unparalleled view of the area.
Chihuly Garden and Glass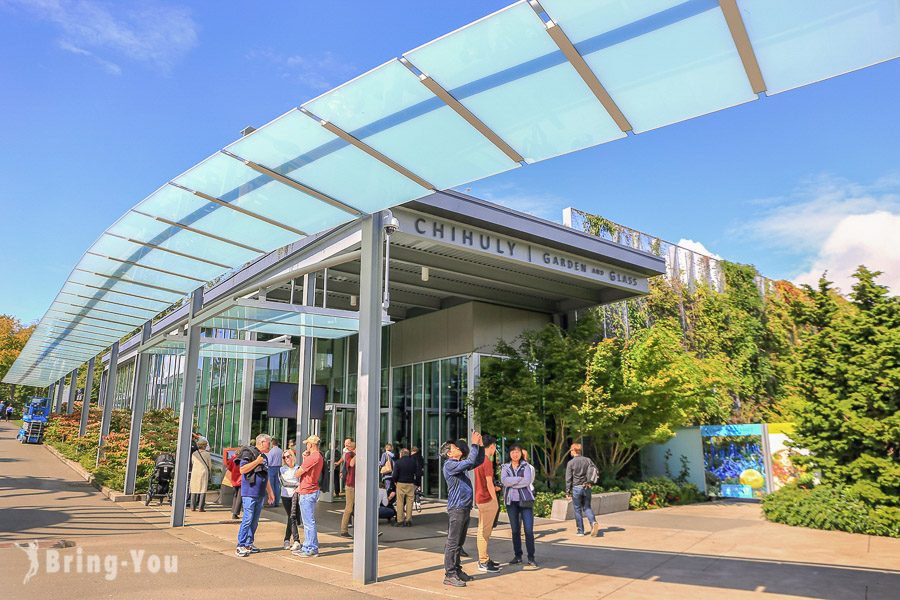 Paying tribute to Dale Chihuly, a talented folk born and raised in Tacoma, Washington. Chihuly has an amazing manipulation of glass, from which he turned into incredible masterpieces and otherworldly arts using his very own technique.
Today, Chihuly Garden and Glass boast some of his mind-blowing artworks, including the "Northwest Room, Baskets" gallery that is filled with sculptures modeled after Native American culture and Navajo textiles. This impressive section is Chihuly's personal collection of Pacific Northwest's Indian baskets and blankets, in which you'll see glass sculptures resembling Native American baskets that had slumped over time.
The only downside is the steep price. But if you already have the Seattle CityPASS ready, that wouldn't be the end of the world!
Kerry Park
If you're looking for a stellar place to enjoy the view without blending in the crowds at Space Needle, we'd highly recommend you to check out Kerry Park!
This small public park and viewpoint are south of Queen Anne Hill, enfolding downtown Seattle, Mount Rainier, the harbor, and the sweeping wraparound vita of the Seattle skyline.
Some of the best times to hit the park hunting for the view are on a clear evening and morning. This park is a bit crowded on the weekends.
Pioneer Square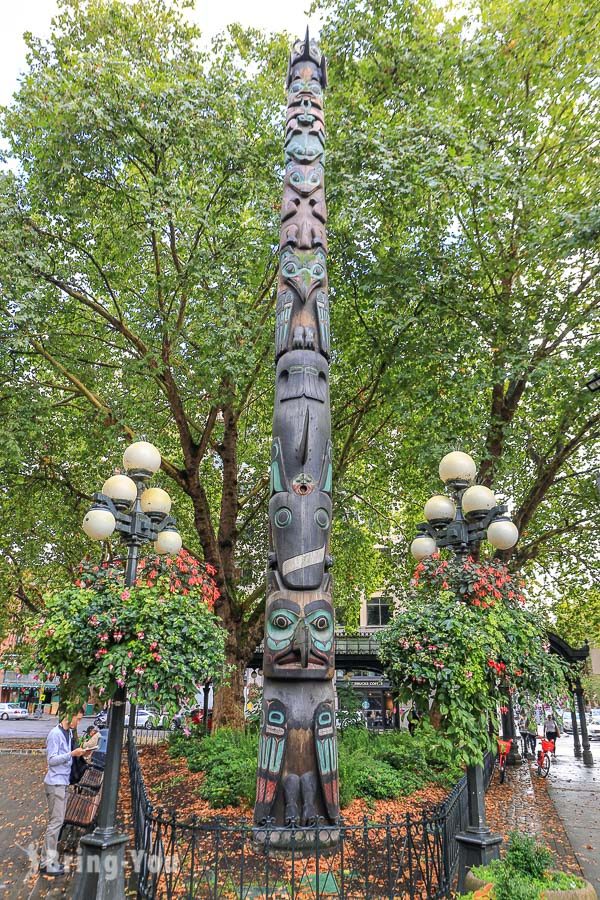 This historic neighborhood is one of our favorite places to soak in the authentic feel, something that's 'truly Seattle'. There are many things you can do at Pioneer Square like visiting a national historic park, taking an underground history tour, and chugging brews at Seattle's oldest bar.
While Seattle is a 'holy shrine' of skyscrapers, you barely see any real skyscrapers in Pioneer Square. This owes to the square's historic status.
And that's why new buildings are not a norm here, let alone the high-rise. You'd be surrounded by a world of brick and stone structures, almost transporting you back to Seattle in the good old days decades ago.
Our Favorite Foods to Eat in Seattle (Warning: They Are Not Diet-Friendly)
Pike Place Chowder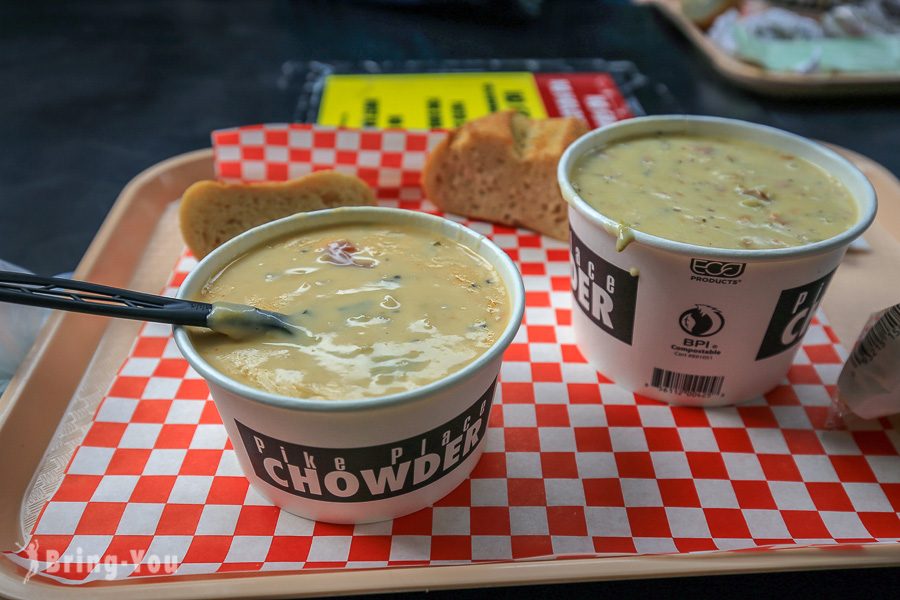 Wanna live up to the hype? Check out Pike Place Chowder and indulge your spirit in its hearty chowder meals. Go for one of their samplers, (pick amongst salmon, seafood, curry, crab, and oyster) or slurp on that delicious bread bowl with the New England clam chowder.
It was tricky to choose between New England and the salmon or favor one above the other. Anyway, those are life-changing meals forever impacting all future chowder meals.
Piroshky Piroshky Bakery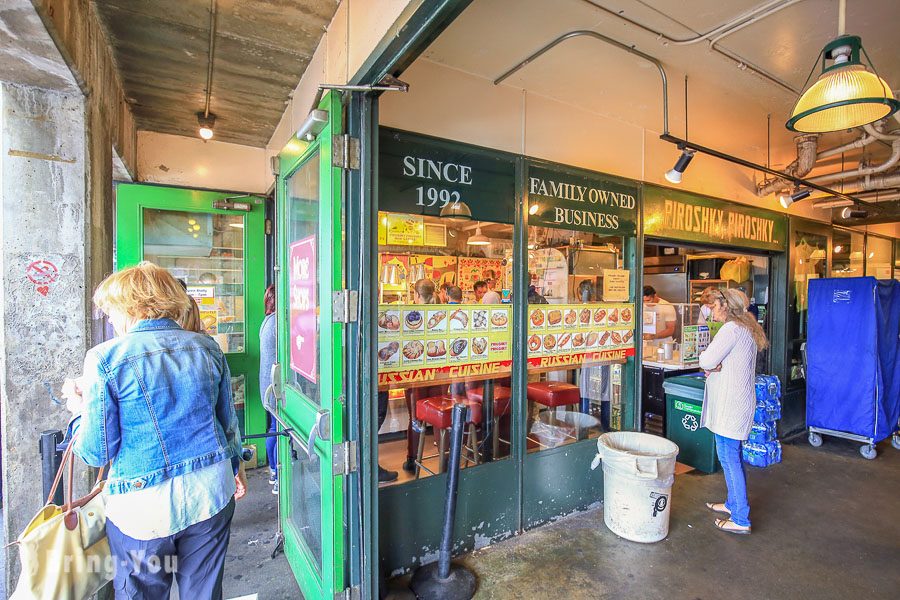 We have no idea why Piroshky got some of the negative reviews. Even though it's a touristy place for sure. But believe us when we tell you it will have your taste buds going crazy with the different pastries!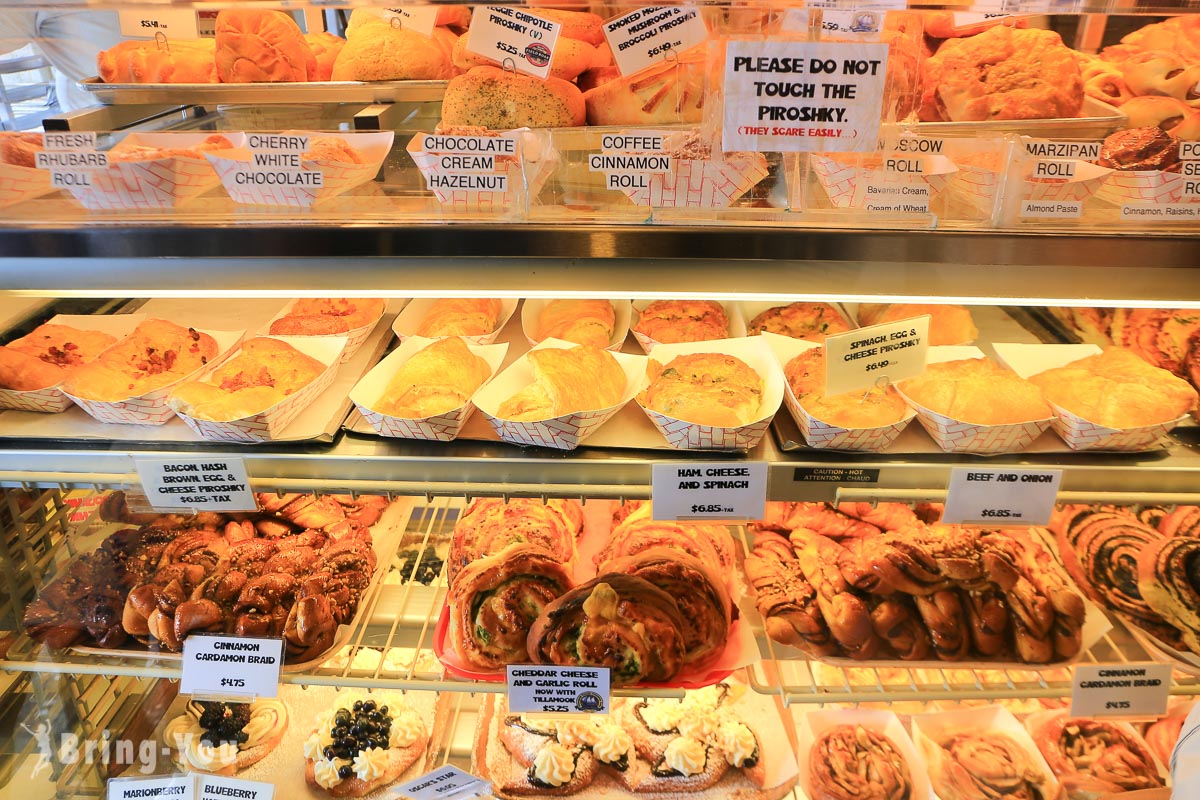 Get your stomach ready! The dough is fresh and hand-made right on site while the public's eyes are gazing. Go for their Smoked Salmon Pate with an order of a Cinnamon Cardamom Braid for an angelic taste!
There's usually a queue in front of the store. But who's here to blame? Piroshky dishes up some really good treats to please the crowds of Seattle. So get ready to stand and wait in a line that lingers out the door.
The Crab Pot
Our hearts and souls go for seafood! Who cares if you're not in a beach city because The Carb Pot is too good to miss out on.
Come with an empty stomach! If you enjoy smashing things and are ready to eat a whole bowl of seafood, this place is for you! They offer a load of seafood like Dungeness crabs, snow crabs, mussels, clams, shrimp, and many more.
You've gotta use a hammer to smash the shells to eat it. The Crab Pot is not on the cheap side, but the experience is worth every penny!
3 Different Ways to Get around Seattle
By MonoRail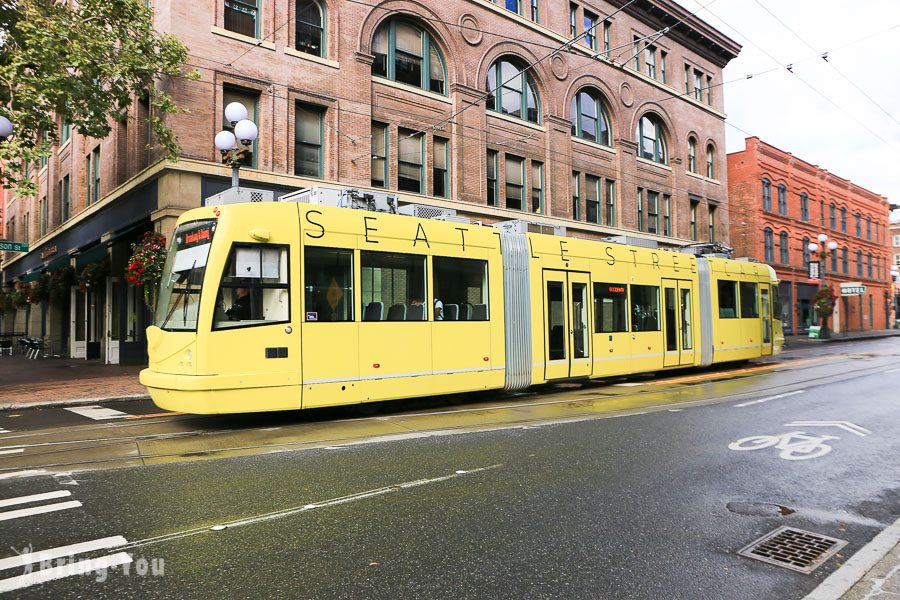 Monorail is not exactly a train, but it's a fun and kitschy way to get you around Seattle from Westlake Center downtown straight to Seattle Center and the Space Needle.
Seattle Monorails go back and forth every ten minutes. A Monorail ride costs about $ for an adult and $1.50 for kids and seniors. Kids under 5 ride free.
On Foot
Economical and easy, walking is the best visceral, oxygen-drinking act to enjoy Seattle with a breeze on a rare clear day. Some of the most walking-friendly neighborhoods in Seattle are the leafy Capitol Hill and Queen Anne. You can also hail a bus up to Wallingford, Fremont, and Ballard for a walk or a leisure bike ride.
Buses
Taking a bus is another cheap way to explore Seattle without breaking a sweat. Buses in Seattle are operated by King County Metro Transit.
Bus lines that fall within the boundary of Seattle are a flat $2.75, $1.50 for kids from 6 to 18, free for kids under 6, 1$ for seniors, and disabled travelers.
Get on the bus and pay at the front. For the latest route schedules and maps, you can consult King County Metro Transit's official website.
You can also take one of the RapidRide bus routes from A to F, with C being of interest to travelers who want to go from downtown to West Seattle. RapidRide buses are faster and more frequent than regular buses with ten minutes between each bus.
Conclusion: Best Neighborhoods to Stay in Seattle (Plus Hotel Recommendations)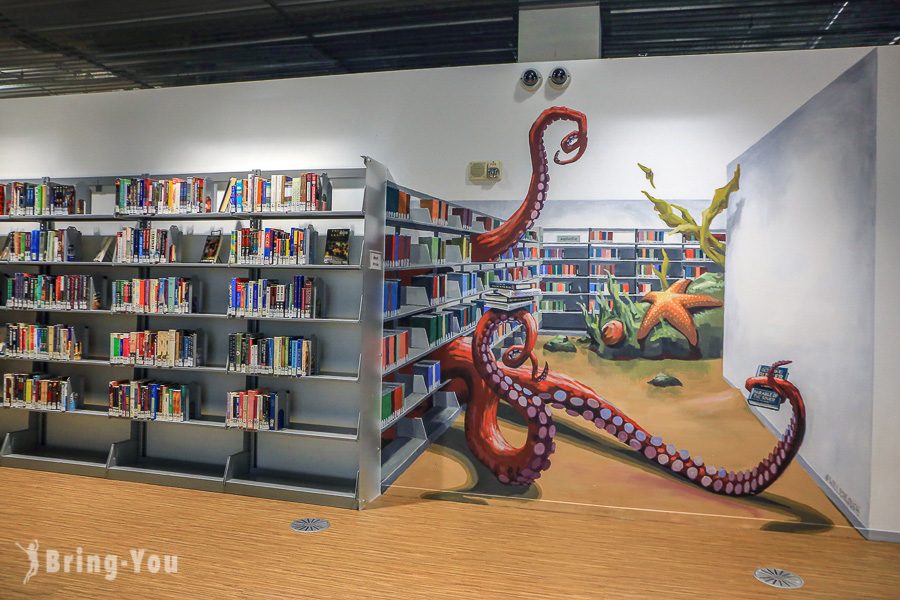 Home to the major business headquarters from Amazon to Microsoft, South Lake Union has a very exciting hub of public transportation.
Best Hotel in South Lake Union: citizenM Seattle South Lake Union
Belltown is a top call for budget travelers, especially the young people looking to have some fun. Belltown has proximity to Pike Place Market as well as the rest of Downtown Seattle. So you can walk around without any hassle.
Best Hotel in Belltown: The Sound Hotel Seattle Belltown, Tapestry Collection
If you want to stay inside the Pike Place Market itself, look no further than the Inn at the Market. Other than those three, University Street is home to stellar budget-friendly hostels and hotels.
Best Hotel in Pike Place Market: Inn at the Market