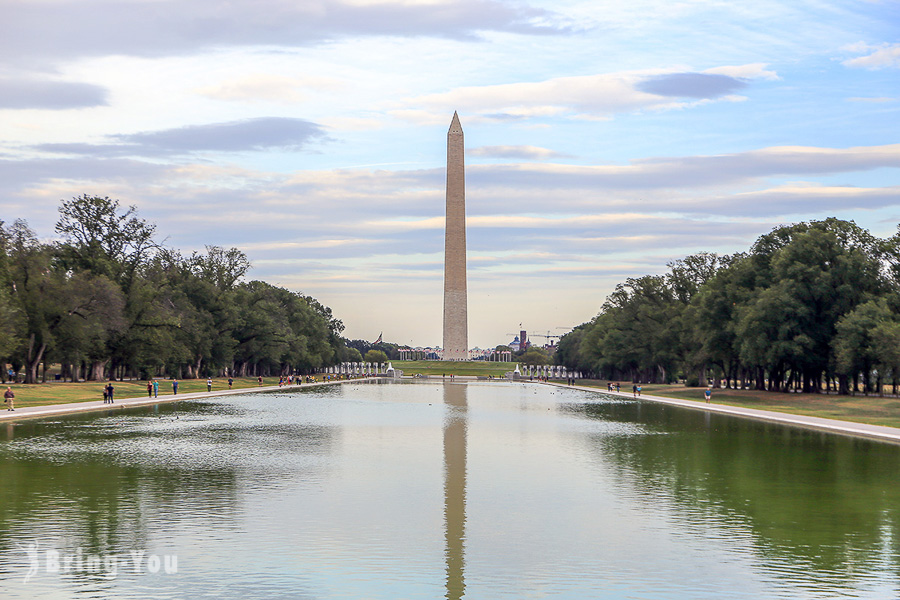 I know it's impossible to pick one city to represent America but if I have to choose, that would be Washington DC. For me, museums are the best places to start learning about one country". I can't go wrong. With over 175 embassies, ambassador's residences, and lively cultural centers popping up everywhere, Washington DC is truly a stellar place to explore.
It's jam-packed, diverse, and you're likely to find every type of food and language in the world nestled within the DC. The booming food scene that has you drooling, a large city's student population, hippy neighborhoods where renovated living and working paces spring up for digital nomads – there's so much more to tell but at least that's to give you a heads up before visiting. Now dive in to see how you can spend your days here without missing out on the main happenings.
Best Places to See in Washington DC: An Day-Trip Itinerary
Capitol Hill
First things first, let's start with Capitol Hill. Serving as the centerpiece of the city as the US government's legislative arm, the complex was built in the 1800s hosting the Senate and the House of Representatives.
Capitol Hill goes by the image of a spacious, sun-kissed lawn right outside where tourists flock for the pictures on a daily basis. You can visit the Capitol at no extra cost with plenty of exhibits and a gift shop. If you come over from Monday to Saturday, you can sign up for one of the tours or you can book one online.
Smithsonian National Air and Space Museum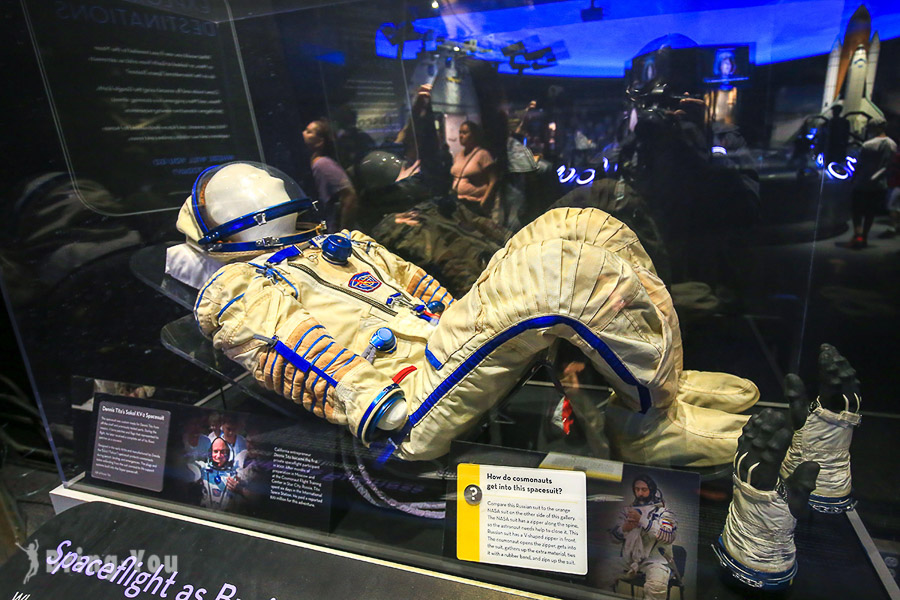 Out of hundreds of museums in Washington DC, Smithsonian Museums is the National Air and Space Museum which holds a special place in my heart. Ever since I was a kid, the space and universe have always been a mystic shebang that's kept me discovering.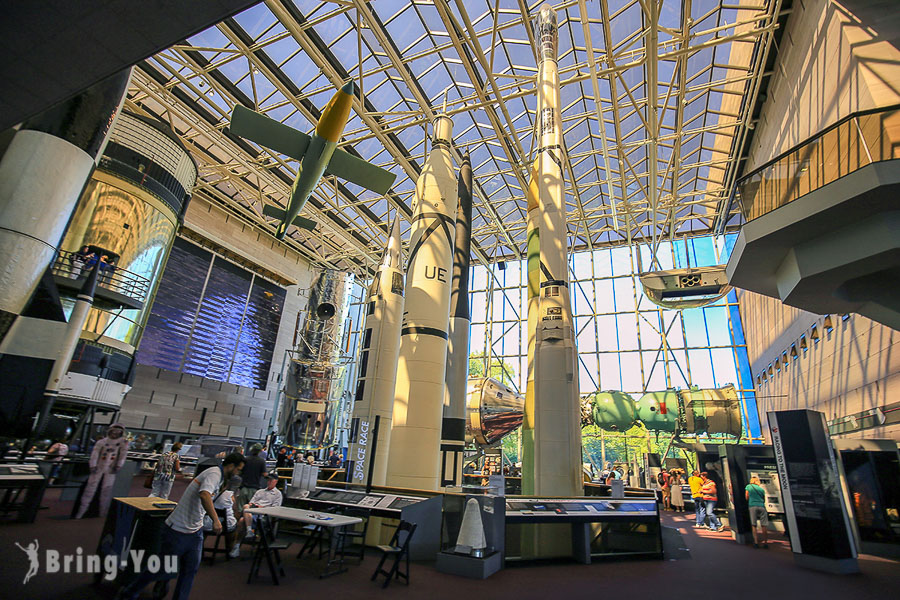 This is where you'll find everything space-related, from Niel Armstrong's spacesuit, the spacecraft, and a heap of historical planes. There is no ticket at all but a reservation is required at a specific time slot.
International Spy Museum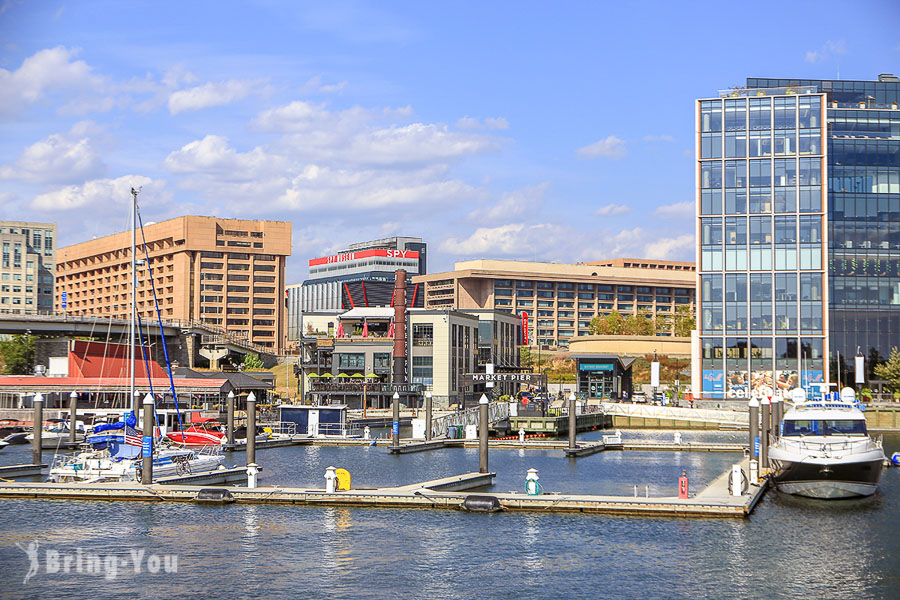 A spy museum? What is it, anyway? If you wanna explore the history of spying, well don't look any further! The International Spy Museum sends you to a world where the new identity and the basics behind being a spy are perfectly displayed and narrated. They have a spy school exhibit and plenty of interactive exhibits inside. Getting to know how the "spying scene" has evolved from the dawn of time to the modern era will inject your discovery with lots of meaning.
Washington Monument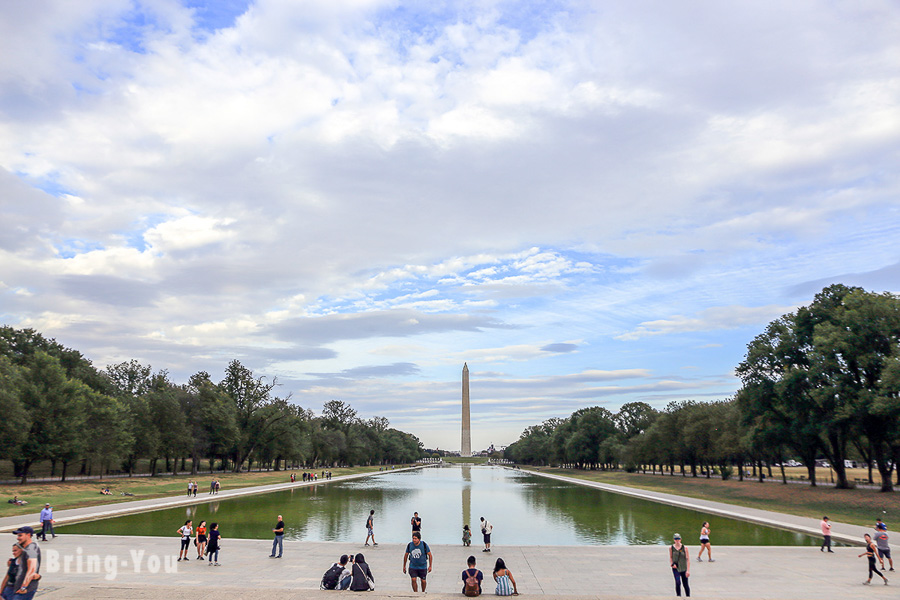 As part of the National Mall, the Washington Monument is dubbed the world's tallest obelisk before the Eiffel Tower which was built to pay tribute to George Washington, the first president of the United States.
There is an elevator inside that takes you all the way to the top where a ticket-based observation deck is located. The ticket gives you ten minutes to explore and there's usually an insanely long queue. Rumor has it that there's a 12-foot replica of the monument used for mapping purposes hidden under a manhole cover not far away from the real monument itself. If you have a local friend who knows exactly where it is, why not try to see it for once?
The White House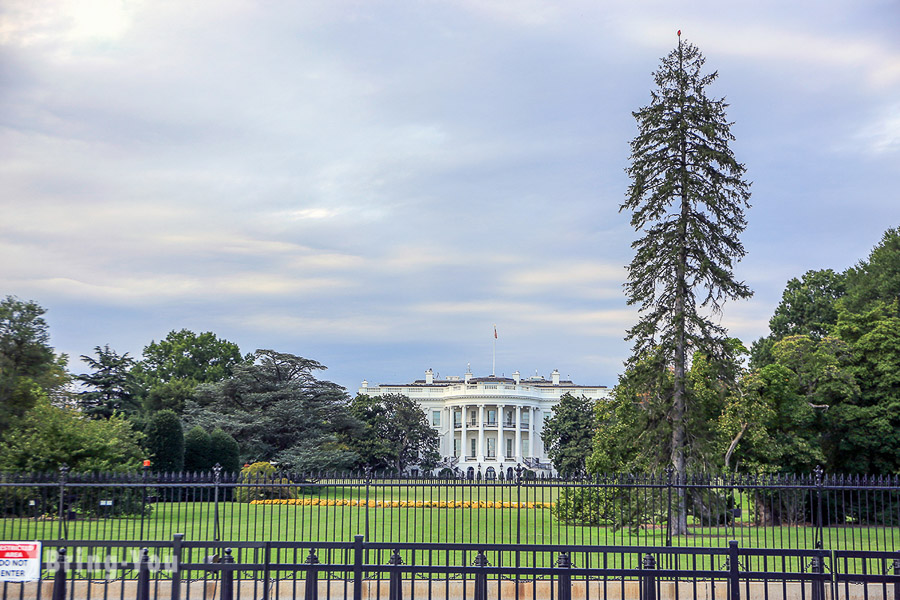 No visit to Washington DC is complete without the White House. This world-renowned building was built in 1800 and now you can take a tour around to learn about the history as well as where the President and the First Family reside.
Tickets are available for reservation through your member of Congress or via an organized tour for non-American visitors. Security information must be provided weeks before the tour begins.
Lincoln Memorial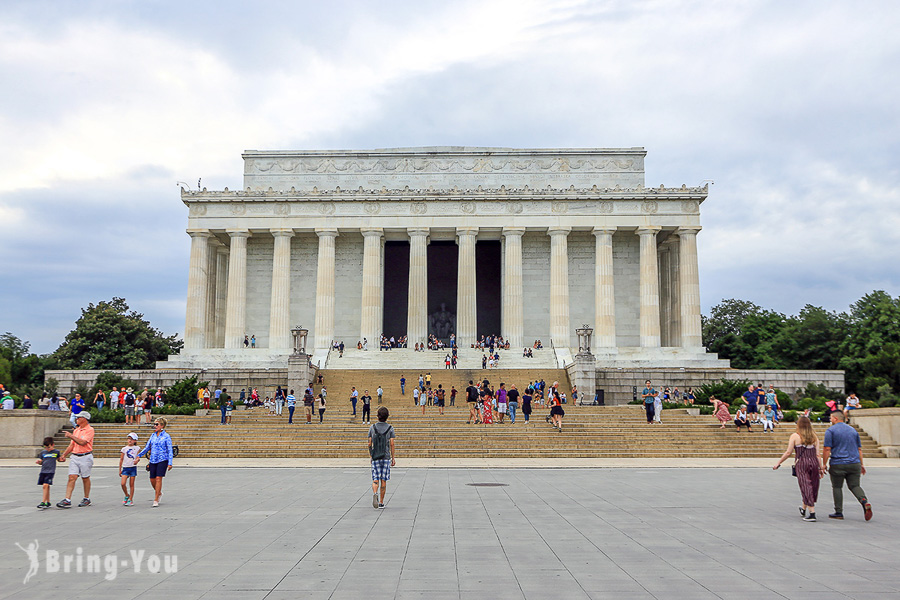 Move on to the Lincoln Memorial later in the afternoon, this is one of the most symbolic sights in Washington DC mounted with major historical events of the DC including the Martin Luther King, Jr. "I Have A Dream" Speech.
Rumors have spread around the town ever since the memorial was inaugurated. Everyone keeps wondering if the sculptor may have purposely made the hands spell A and L in sign language, or the spelling mistake of the letter F (which is supposed to be an 'E').
Despite the rumors, the memorial itself is one of the most famous things to see in Washington DC and beckons crowds after crowds during the cherry blossom.
Thomas Jefferson Memorial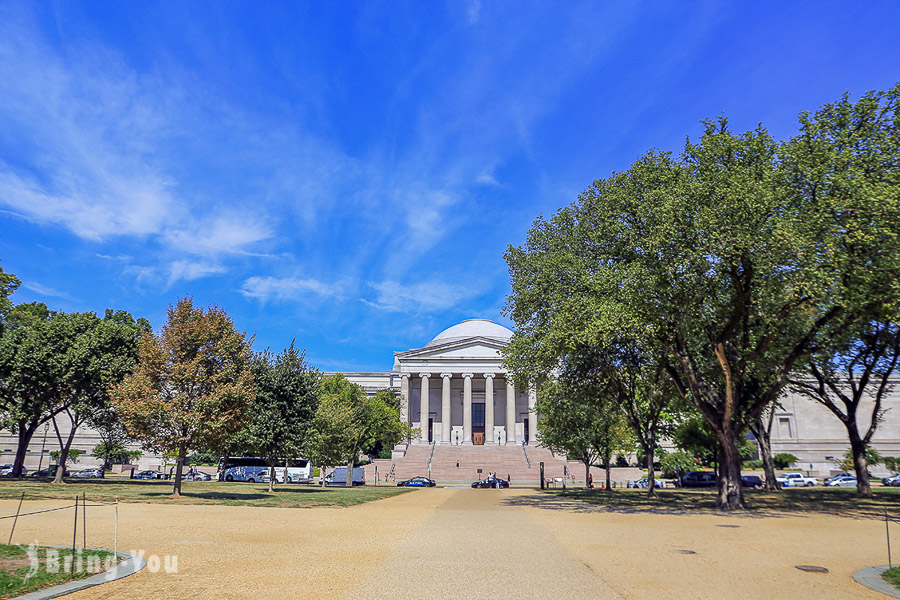 The Thomas Jefferson Memorial is one of the last attractions in Washington DC I covered in the day. It's located in West Potomac Park on a scenic viewpoint by the shore of the Tidal Basin.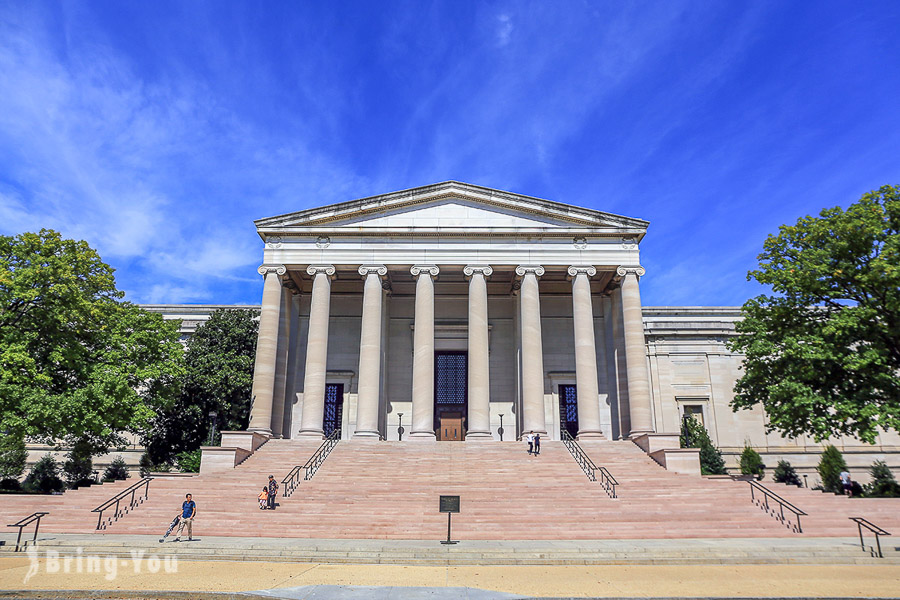 The famous attraction in Washington DC is recognized by its gigantic dome-shaped roof covering a circular building. This meaningful design is to celebrate Jefferson's favorite architectural style. At the back of the memorial is a heap of thriving cherry blossom trees waiting to convey a dream-like beauty when spring is around the corner.
Take a Cruise Down the Potomac River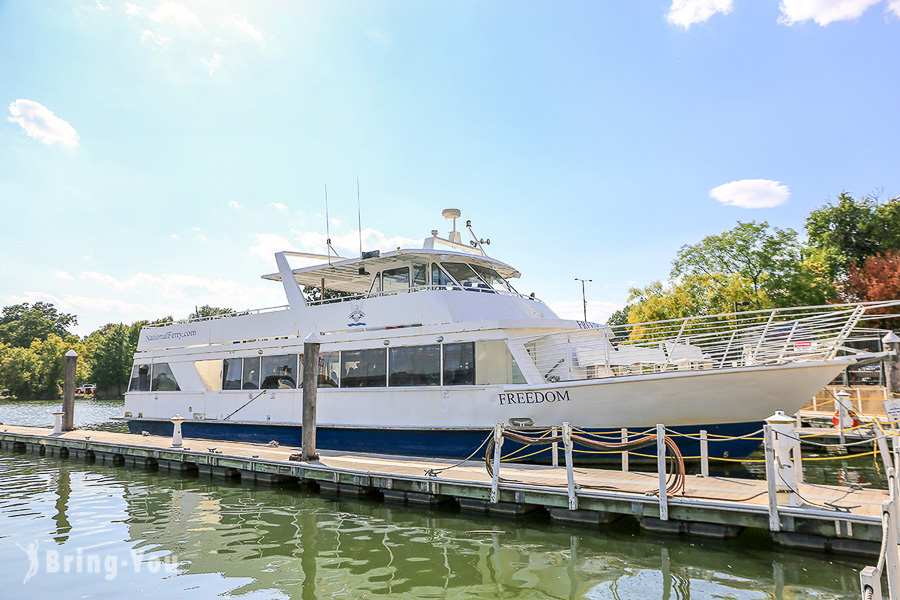 How about capping off your historical discovery with a leisure-filled cruise trip? Sailing along the famous Potomac River is one of the best things to do in Washington DC.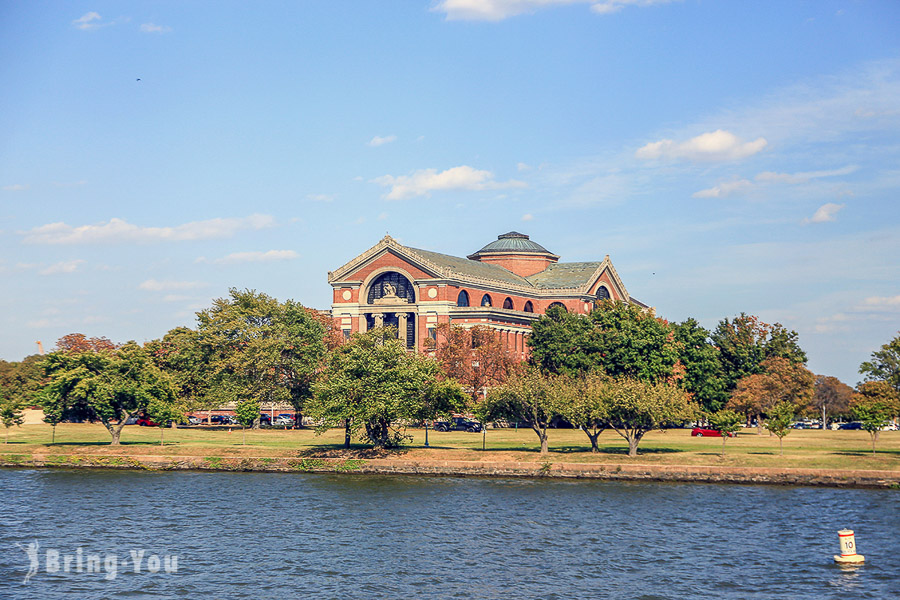 When the cherry blossom season sweeps through, the river becomes a dream-like destination steeped in the amusing beauty of nature. If you come over during the summer, you can have a look at the government buildings and museums on the two sides of the banks.
How to Get to Washington DC?
By Amtrak
Getting to and around Washington DC by Amtrak is a fun, local way to garnish your vacation with an authentic vibe. Daily departures are available from major cities in the Northeast, Southeast, and Chicago to the Union Station which is smack dab in the heart of the city. From there, you can walk around or hail a cab and ride-sharing.
By Rental Cars
Even though it's on the steep side of the price spectrum, renting a car for your own itinerary is a hassle-free way to get to Washington DC, especially if you like to stop at different points along the way. The driver can pick you up at the airport and send you directly to your desired destination.
By Bus
The best way to check for bus routes, fares, and schedules is using one of the booking platforms such as Megabus.com or Vamoose.
Where to Eat in Washington DC: 3 Best Places for a Hearty and Stellar Meal
Maketto is my favorite fusion restaurant where Cambodian and Thai cuisine is taken to a new realm. Their signature bao steamed buns, rice bowls, and noodle soups are drool-worthy, especially when you pair them with some fried chicken!
Hill Country is a stellar choice for a group of friends who like to catch up with some shows and games. Their barbecue is the way to go to inject your night with lots of fun and some savory notes and juicy meats.
Thomas Sweet is a top call if you tag your kids along. This long-established ice cream spot is a perfect thirst-quenching solution and some family photo-ops.
3 Best Areas and Hotels in Washington DC for Each Type of Traveler
Downtown Washington
You can go wrong with Downtown DC if you visit DC for the first time. It's more expensive than other areas but worth every penny as you can literally walk to any major attraction.
Best Hotel in Downtown Washington DC: The St. Regis Washington, D.C.
Capitol Hill
Capitol Hill is an amazing neighborhood to soak in the mentally harsh environment of the political process around you. And of course, a night here won't come cheap.
Best Hotel near Capitol Hill: Hilton Washington DC Capitol Hill
Foggy Bottom
The best affordable option is Foggy Bottom, a household name in the community of college students. It's fun, hippy, lots of casual restaurants, and night pubs to get you through the night.
Best Hotel in Foggy Bottom: The Watergate Hotel Georgetown
Final Words
Washington DC is a cool place to visit all year round but the best time to go is in spring when the cherry blossoms light up the whole city. Check out my other travel tips and guides for other parts of the US: