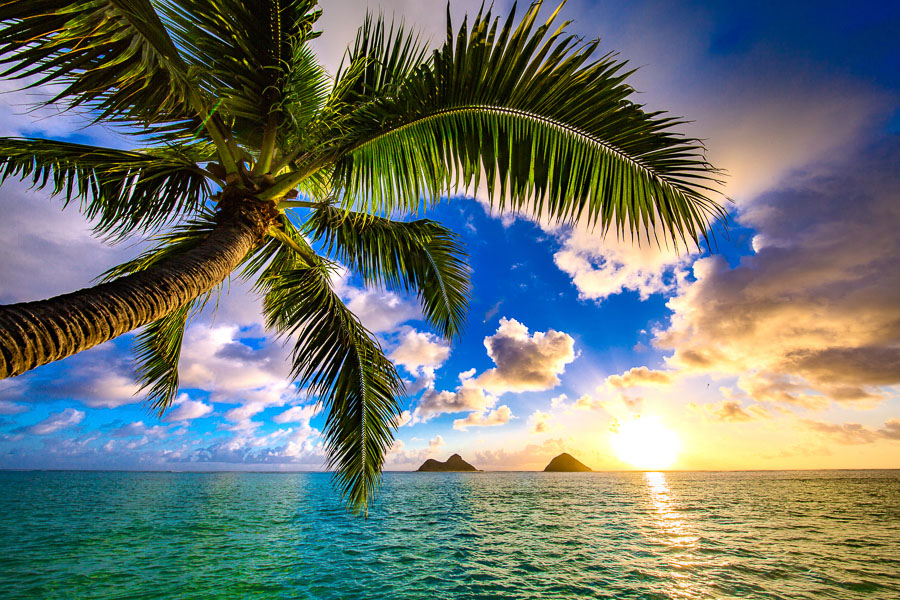 These 20 activities and things to do in Hawaii are curated and tested by us. Each island has plenty of experiences but if you don't have months to spend, then peruse our list below to make a better plan.
Rest assured, these activities are curated by us. They have stellar reviews online and will surely make you embrace the best essence of all four islands as much as possible!
What to Do in Oahu?
Take a History Tour to the Infamous Pearl Harbor
Do you love history? If you do, chances are you've heard of the infamous Pearl Harbor at least once.
We want you to join a guided tour rather than visiting Pearl Harbor by yourself because there's so much information and history to take in.
One of the landmarks you will be seeing is the World War 2 Valor in the Pacific National Monument. It beholds all of the historic sites related to Pearl Harbor.
The second one you will see at the complex is the USS Arizona Memorial. They air a short film with historic footage before you head out to see the actual USS Arizona and the Memorial.
Take on the Diamond Head Hike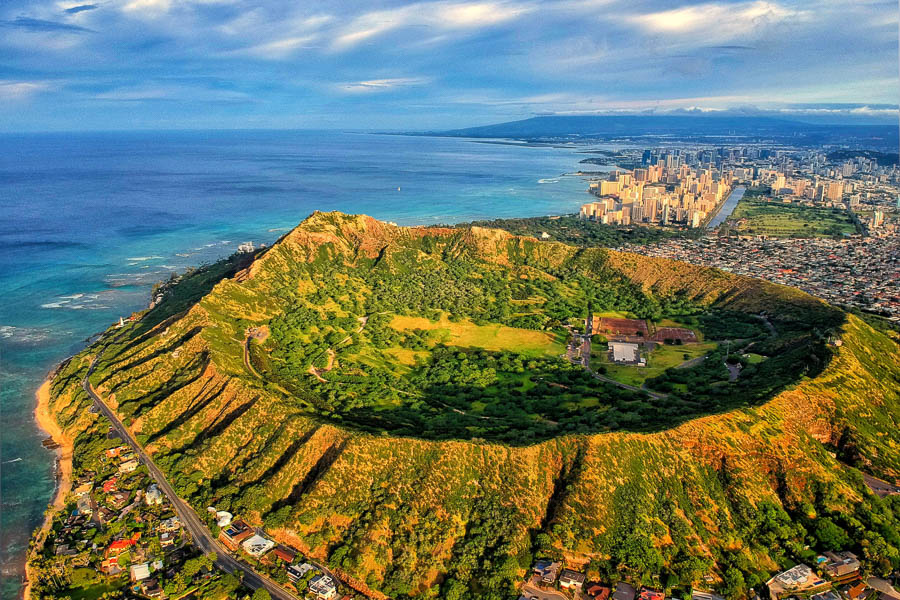 Hiking is always fun! We decided to take on this epic hike in Oahu to stretch our legs and break some sweat while soaking in the views at once. It was all worth it!
For those new to the scene, Diamond Head is a famous volcanic formation all over Hawaii. Diamond Head pierces through the sky and soars above Waikīkī, serving as a dramatic backdrop against the high blue sky.
The Diamond Head is no joke, it's not a crowd-pleaser for all fitness levels. You will have to climb 560 vertical feet from the crater floor before reaching the vantage points up high. It took us 45 minutes to complete the hike.
Surf and Wind Down Lanikai Beach
Lanikai is a postcard-perfect tropical island. White sandy beaches and turquoise water blend in the most whimsical way. While we were there mostly to laze around and wind down, beginner surfers can brace the waves as well.
Lanikai Beach is located on the windward side of Oahu in Kailua. It's a famous beach but we were impressed to see that it still has the neighborhood feel to it. We highly recommend it!
Admire the Iolani Palace on the Outside
Iolani Palace came in as a surprise because we didn't really expect such a beautiful, dreamy European castle nestled on this tropical island of America. The palace has a strong European flare but it was actually built in 1882 by King Kalakaua, the last king of Hawaiʻi.
Iolani Palace is the only royal palace in the States. Pretty cool huh?
Iolani Palace is a magnificent piece of art to admire from the outside. Much of its furniture and collectibles were sold off at auction. If you can, sign up for any tour that covers the palace on its route so you can learn more about the architecture, history, and function of the building.
Eat Malasadas at Leonard's Bakery
It's time to eat! Get some sweet hearty bites at Leonard's Bakery and your day is complete! Their malasada is to die for, you cannot miss out on this incredible regional offer.
Each piece of malasada has a golden coat on the outside while fluffy on the inside. You want to come early as they fade fast. Morning is always crowded and you have to queue but it's not too bad.
What to Do in Maui?
Hop Aboard and Sail Offshore to Watch Whale
To increase your sighting success, come aboard and sail offshore from mid-January to March. A whale watching tour is one of the most popular activities in Maui, Hawaii.
Imagine sailing with dozens of humpback whales on the mighty ocean! Isn't that amazing?
These humpback whales migrate to the Maui Nui Basin for breeding every winter. And the narrator on board makes it even more exciting with some of the most incredible geography lessons we've ever been in!
Go Snorkeling
If you want to snorkel, go to the leeward side of Maui! This is where the best Maui snorkeling beaches are found on South and West facing shores, and they give you the calmest conditions, making it a great spot for all levels of surfers.
The locals told us that the leeward shores are hidden from the Pacific wind and deep ocean swells. That's why it's a top call to brace the waves without any risk.
Bring your surfboard to Kahekili Beach and Olowalu if you're a beginner. They give you easy water entry and beach facilities to get used to the swells and game up your skills.
Watch Sunrise and Sunset on the Top of Haleakala Volcano
Watching sunset and sunrise at the Haleakala volcano is a lifetime memory to behold in Maui. Reserve your spot two months in advance because they are sold out fast in the peak season.
Sunrise tours are more popular than sunset. If you don't want any hassle, book a sunrise tour as we did so the guide can inform you of the weather and time so you don't have to check it yourself.
If you can, bring binoculars because the view can extend all the way down far below your spot so your experience is complete!
Hunt the Nakalele Blowhole Deep in the Woods
This one is more on the lesser-known side. Finding the Nakalele Blowhole is an adrenaline-producing journey itself. So if hidden gems are where your heart is, don't miss out on this one!
The blowhole is on the island's northwestern coast. It's a natural geyser so you would see how the seawater trapped underneath finds a way out.
To reach the Nakalele Blowhole, you need to hike for a while. Make sure to follow trail 38.5 because it's the safest amongst all. We hit the blowhole in the morning where there was a rainbow that leaped out from the mist. We were lucky, weren't we?
Live It Up with A Luau Feast at Lele
Save one of your nights for a Luau Feast at Lele. Yes, it's not a cheap thing to do in Hawaii but it's totally worth it if you want to live up to the hype! Intimate ambiance, private tables, and tableside waiters all make the party even more tempting to join.
Lele is the only Luau feast in Maui that allows you to throw a feast, indulge in local cuisine, and watch the Hula Show at the same time.
We went for the lava flow and the banana drink and it turned out that was the best choice we made!
What to Do in Kauai?
Get Awe' at the Waimea Canyon State Park
Do you know what makes Waimea Canyon famous? The awe-inspiring scene is brought about by the mashup of brown and orange ridges, resulting in clear, dramatic contrast with the lush forests behind.
The Waimea Canyon is massive, reaching over 20 kilometers in length and nearly 2 kilometers in width. Meanwhile, the total depth scores a whopping 1,100 meters.
Driving up to the canyon is totally doable and we came across many vantage points along the way. We saw people hiking up there. Check the weather before setting out. At best, make it in the morning for crisp air and a clearer view!
Take on a New Water Sport, Sunbathe and Watch Coral Reefs at Po'ipu Beach
This family-friendly beach is a big hook with a myriad of water sports thanks to the calm and shallow water, underwater sea caverns, and coral reefs.
Snorkeling and surfing are other popular activities to round up an energetic day. If you want to take it easy, stop by Po'ipu to sunbathe, read, and nap. Lifeguard service is available too.
Look for the Double Falls of Wailua
Wailua Falls is on the east side of Kauai. We stopped by the falls for a while but didn't stay up long on the east. Wailua is a double waterfall that cascades directly into a crystal-clear pool at the foot.
It's surrounded by a mesmerizing tropical forest, making it a dreamy getaway to blend into nature. We wish we could stay there a little longer and kayak along the Wailua River.
Hiking the Sleeping Giant trail is also another forest bathing activity you can consider.
Hike to the Queen's Bath Near Princeville
We only recommend this one for those with big guts. It's not for everyone even though the Queen's Bath is truly amazing with the lava coastline waiting for you at the end of the trail.
The Queen's Bath is not open due to anticipation of the first winter swell of the year. Conquering the trail is the main part of the journey. But we decided not to get into the pool and only stayed around for a few minutes and hiked back up.
Enjoy a Bike Ride along the Kapa'a Coastline
Hawaii never fails to surprise us. One of the coolest ways to sightsee is to rent a bike and cycle the coastal path in Kapa'a. Renting a bike is not a costly thing to do in Hawaii. You will find plenty of bike rental facilities in the downtown core of Kapa'a.
Then start the Kapa'a Coastal Path and make your way along the coastline, cross the neighborhood, and head northbound before making a stop at Kealia Beach. Over here, you want to take it easy, get off your bike and walk the sun-kissed stretch of sand along the highway.
What to Do on the Big Island?
Find the Southernmost Ending Point of the United States
Kalae is often known as the South Point, which is the southernmost point in 50 states of America. Kalae is about 40 feet in height, with a slightly inclined cliff jutting out to the turquoise ocean. It's a great spot for fishing and photos but swimming is a bad rap due to the steep, rocky cliffs.
Find Black Sand at the Punalu'u Beach
Here comes the famous black sand beach you've all been looking for! Punalu'u is one of the most visited beaches in Hawaii thanks to its dramatic color, making it a great spot to snap some shots.
The black sand is a natural reaction when the hot molten lava meets the cool ocean water. Depending on the time of the year, sea turtles will creep in to lay eggs.
Brace the Waves on a Surfboard
The best place to chase the waves on the Big Island is Kahaluʻu, Kona. Surfing and snorkeling have a good rap here because it's not that crowded and beginners can have a whale of a time too. They host surf classes around the area, with surfboard rentals also at hand.
Other than Kahaluʻu, Banyans is another top call. This one is a better choice for experienced, intermediate surfers.
Finally, we have Honoliʻi in Hilo, which is nestled at a river mouth. It's a little rocky so we only advise it for professionals.
Learn to Grow Coffee Beans at a Kona Coffee Plantation
Isn't it cool to see how Hawaiian coffee beans are planted and nourished on the island? You can totally pop in a coffee shop and order one by yourself but we do agree that once you know all the painstaking work behind it, you will appreciate every single sip from the cup.
These coffee plantations are located on the Kona side of the island. You want to choose a place where they offer tasting rooms with a showroom on the site so you can bring these souvenirs home.
Kayak and Snorkel at the Captain Cook Monument
The best time to kayak or snorkel at Captain Cook are morning and afternoon. We sign up for a guided tour to save time on self-navigation. Our guide showed us how to kayak across the bay while sharing his insightful stories about the area, which we would have no idea if we did it ourselves.
He said if you're lucky, you will see a pod of spinner dolphins sailing by your boat but we didn't have a chance to spot them. So test your luck!
The Captain Cook Monument is one of the top snorkeling spots on the Big Island of Hawaii. You will need to spend around four hours on the tour, and kayaking or snorkeling will eat up less than two hours.
Make sure to check our Hawaii travel guide if you haven't! You will find all the insights and tips that you barely know and show you how to get around.