Honestly, you never know how cool San Francisco is until you visit it yourself. This typical west coast city sees a booming wave of immigrant population settling down along its extensive shoreline, along with tech giants, big foodies, and travel gurus. We also saw a lot of digital nomads filling up the cute cafes everywhere we went.
Every city has a downside to it and we don't see any reason to blame it on San Francisco. We spent three good days beating all the famous and hidden gems of the city. And that's how we broaden our minds with a lot of leisure possibilities, picture-perfect gems, and mouthwatering food.
Read on down further and let us reveal our 15 favorite places to visit in San Francisco!
San Francisco – Be Sure to Wear Flowers on Your Head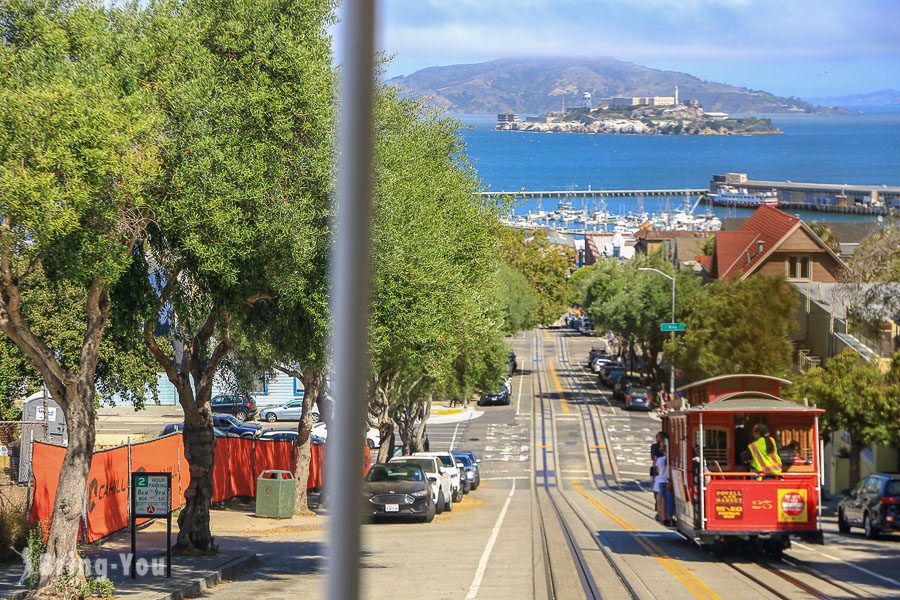 Basically everywhere we go, there's always a controversy about if a city is worth a visit or not, whether it's France, Vietnam, China, or Las Vegas. It goes the same way for San Francisco.
Many people we've met sent us a friendly reminder that it has become a nasty city and lost the divine essence we thought it had. And you know what, we made up our mind and went there anyway.
Just like any other city we visited on the West Coast, San Francisco has the exact same vibe of a famous coastal city. Just like Scott McKenzie says:
"San Francisco – Be sure to wear flowers on your head".
In San Francisco, everyone's the same. Every time we hit the street, we never felt like a tourist. People dress however they like. There are Chinese, Japanese, Italian, straight, gay, rainbow flags, the coast, and everything that makes San Fran … a true San Fran.
Jutting out as an appendix of California towards the north of Daly City, San Francisco is kissed by the Gulf of Farallones on the west and San Francisco Bay on the east.
The natural endowment paves the way for an eclectic blend of different cultures, races, and of course – sexual orientation.
These 15 Things to Do in San Francisco Will Change the Way You Rock Your Trip
Admire Golden Gate Bridge from a New Angle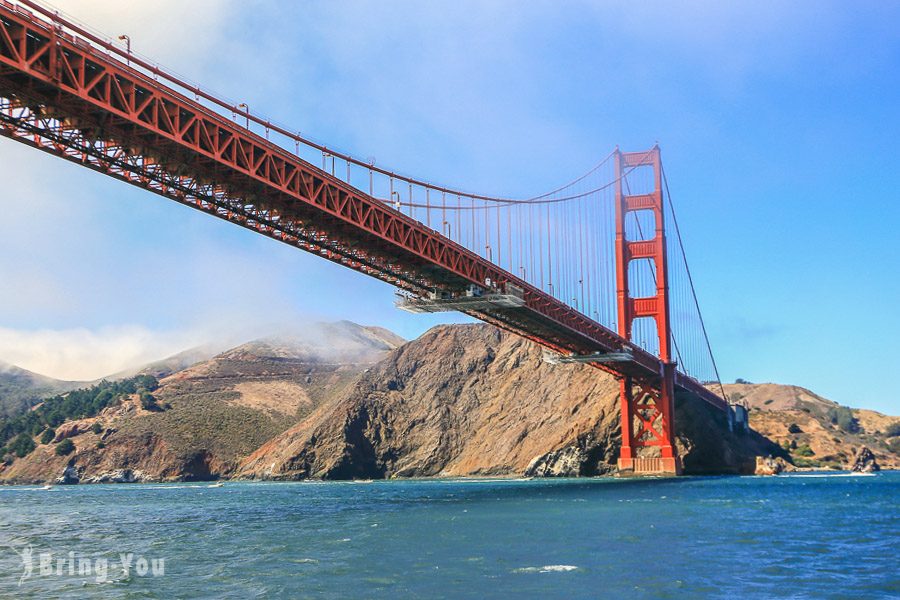 Even for first-time visitors, you don't have to be afraid of missing out on the tour bus just to take a closer look at the iconic Golden Gate Bridge. FOMO has no business here because we want you to contemplate the bridge from a hidden vantage point that is free to access and not to be missed.
Alright, so the first thing you can stop by is Langdon Court Parking Lot which is steps away from Marshall Beach. You can combine it with an outdoor scenic hike as well.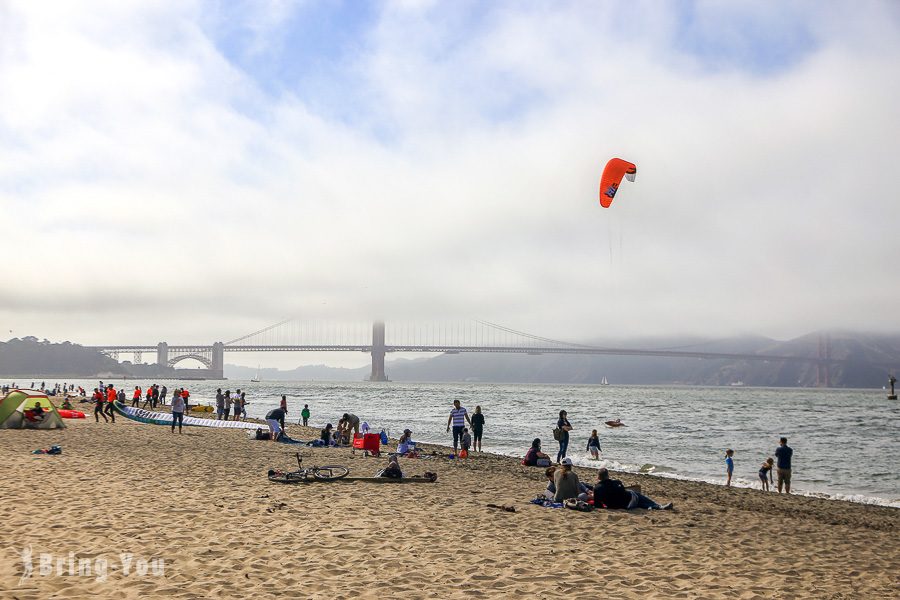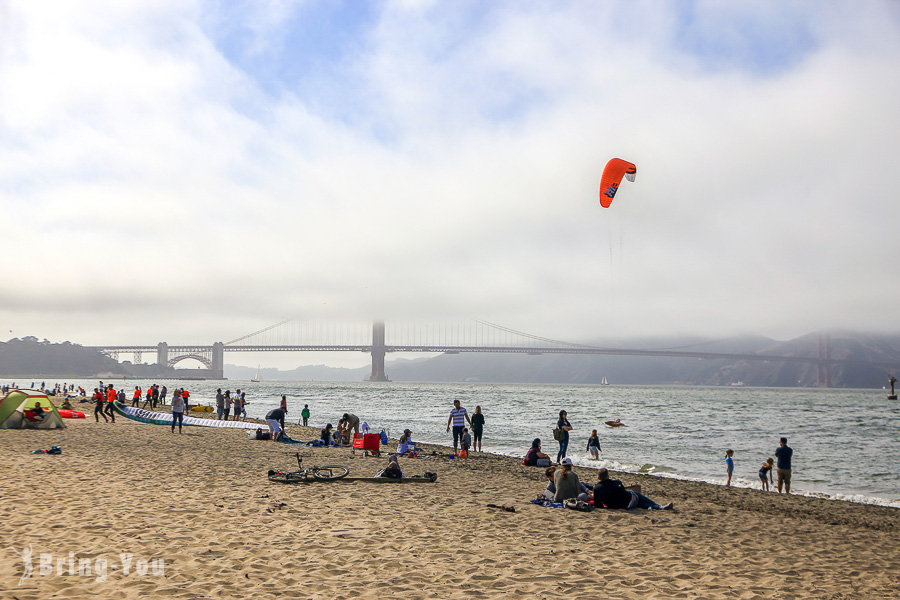 The path is pretty steep sloping down to the sandy beach. This is our favorite corner to snap an Instagram shot of the Golden Bridge from afar. It's one of the many free things to do in San Francisco so you can save plenty of bucks without losing the scenic view.
Other than the hike to Marshall Beach, we also recommend Battery Godfrey and Battery Spencer.
Pedicure Your Way around the Manicured Golden Gate Park
Once you're done with all the photo ops, just take a step back and breathe in while strolling along the Golden Gate Park. They say the park is one of the largest green oases in San Francisco. Such a big reputation makes it hard to dodge the crowds because Golden Gate Park is a famous attraction in San Francisco anyway.
Golden Gate Park is a huge paradise on its own that it may take you a good half a day to explore inside out.
The coolest thing we saw there is definitely the Japanese Garden. It's an ironic surprise because we didn't really expect to see an Asian flare existing inside a park in the US. Its meticulous, manicured greenery has a lovely tea shop on site.
Then we dropped by the DeYoung Tower. This is a completely free thing to do in San Francisco offering a sweeping view to take in the entire park and beyond. Sadly, it closes around 4 pm so make sure you know your way!
Revive the Roman Era at the Palace of Fine Arts Theatre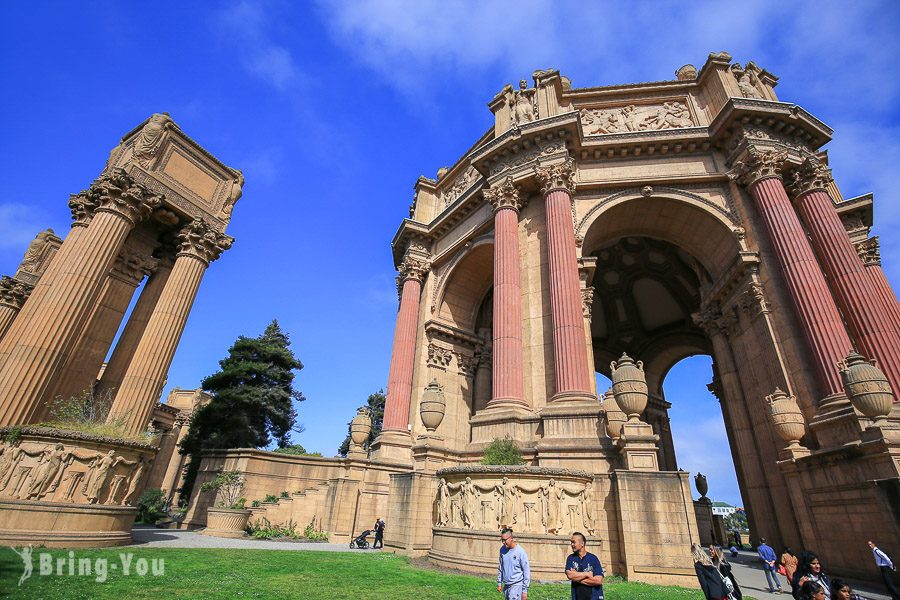 The poetic and magnificent entrance of the Palace of Fine Arts Theatre got us wondering if there's anywhere in the world where they build a manor like this so you can actually live in it!
Joke aside, the Palace of Fine Arts Theatre has been featured in hordes of movies and TV shows and is known as a must-see attraction in San Francisco.
Its brilliant architecture makes a statement for Roman and Ancient Greek. The entire scene is soaked in complete serenity. Our favorite angle to contemplate the palace is across the mirror lake just before sundown.
Once you pass through the veining path, continue along the crowded fairgrounds until the crowds thin out behind the rotunda. The moment when we stood in the heart of the dome speaking upwards, the resonated echo brought about such a long-lasting memory.
Sail a Cruise to Alcatraz Island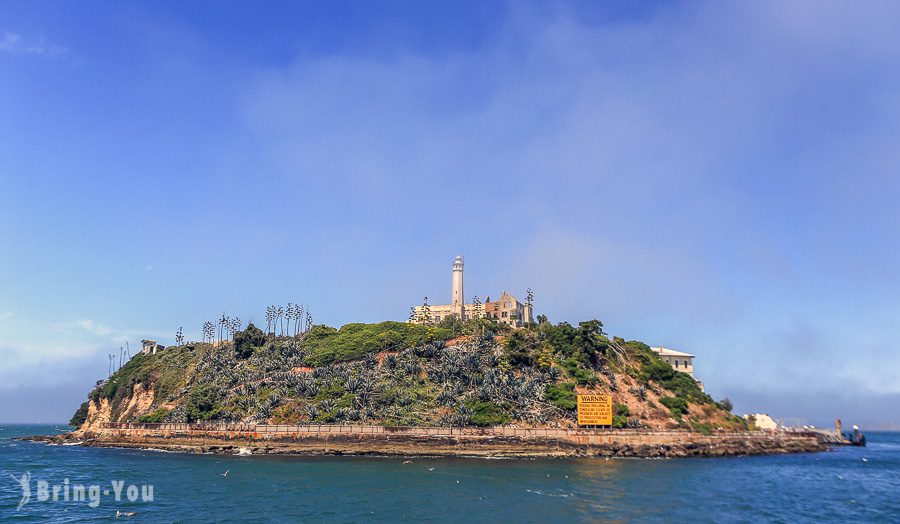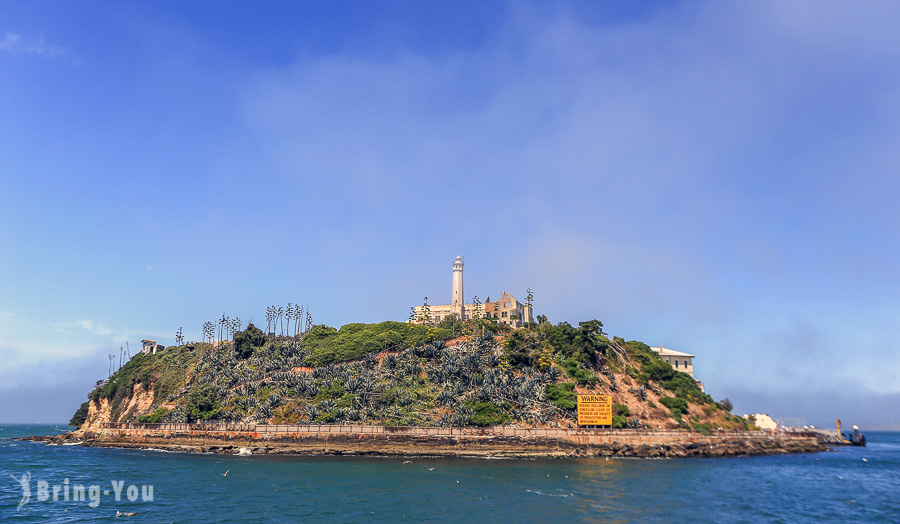 Alcatraz Island emerges as a little reminder of our trip to Mont-Saint-Michel. They are both tiny islands ditched away by the deep blue sea. The only difference is the purpose of the buildings sitting on each.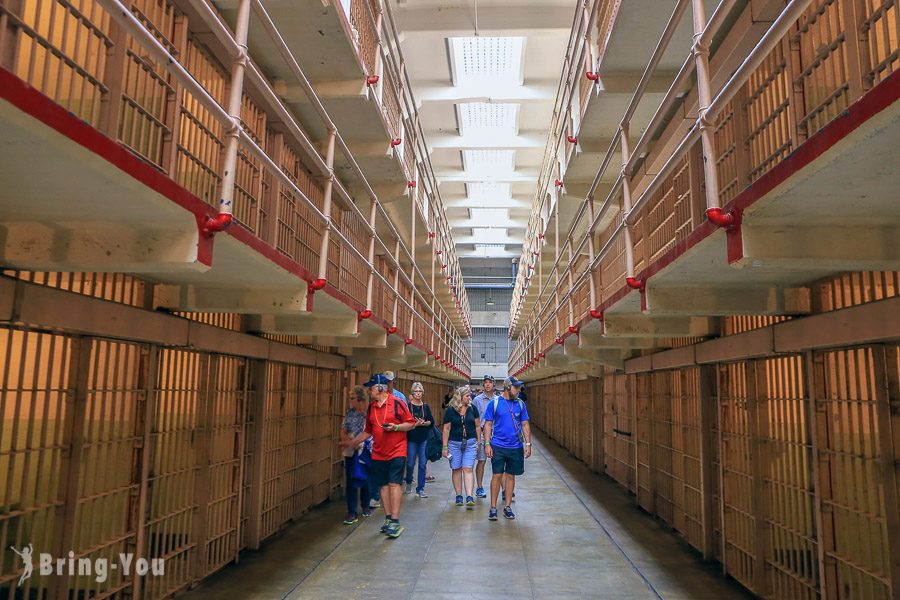 While Mont-Saint-Michel takes you to a famous holy shrine, Alcatraz Island is a jail. It's always packed with visitors and we highly recommend taking a tour. Also, you can choose to take an audio tour called "Doing Time: The Alcatraz Cellhouse Tour to fully learn about this infamous sight. Alcatraz is in keeping with a nice cruise around the island as well.
Cling on the Side of a Cable Car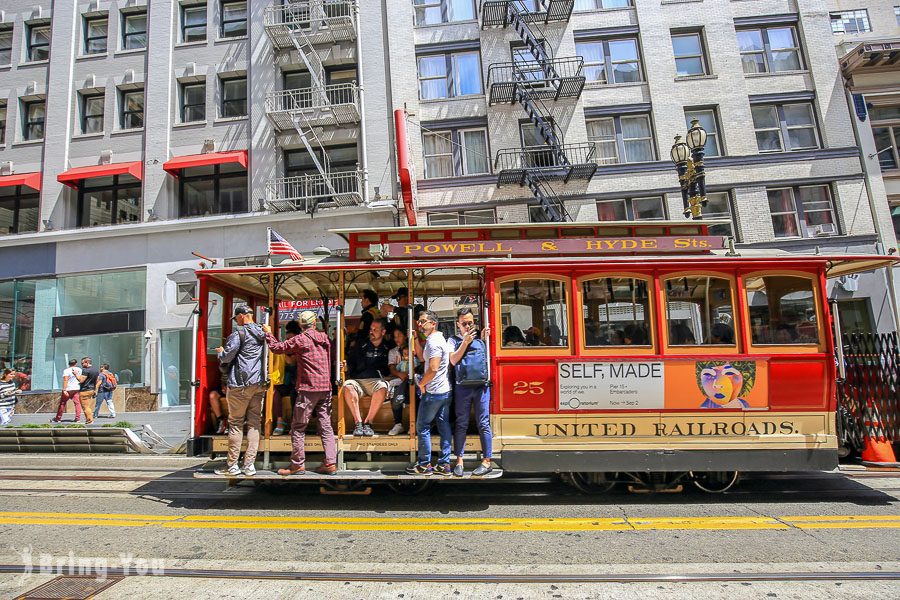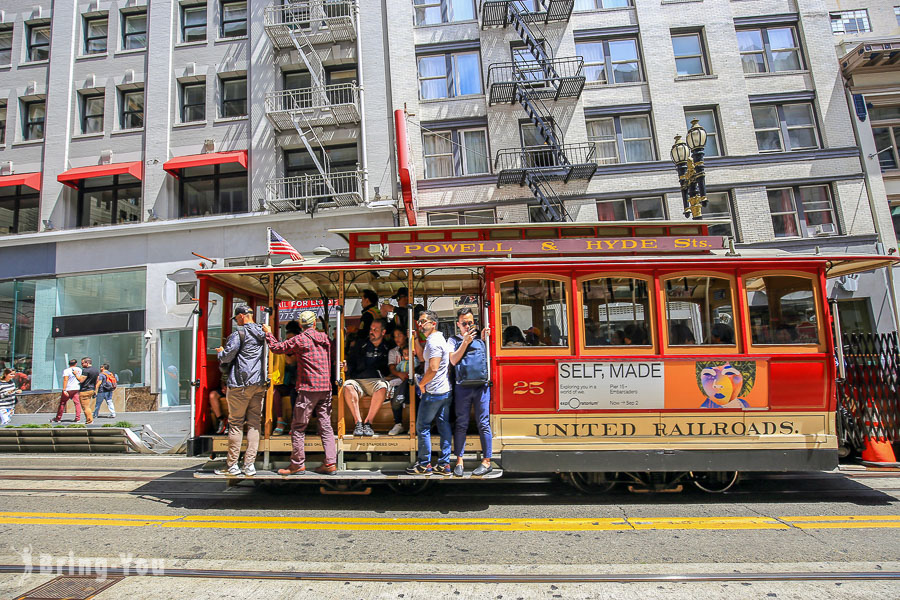 Riding the cable car in San Francisco is a lifelong dream. While many people are held back in doubt just thinking how dangerous it is when they cling onto the side of the car, it's totally beside the point.
In fact, it's just so cool to see how everyone is hanging off the side of the car while trying to hold back their purse. These cars commute up and down the main boulevards where rail tracks are still existing.
Once in a while, the ding-dong sound echoes through the air, trying to push off those angry drivers racing in their Ferrari. The black driver driving our cable car was so lovely to wave us off at the end of the ride.
Snake along the Lombard Street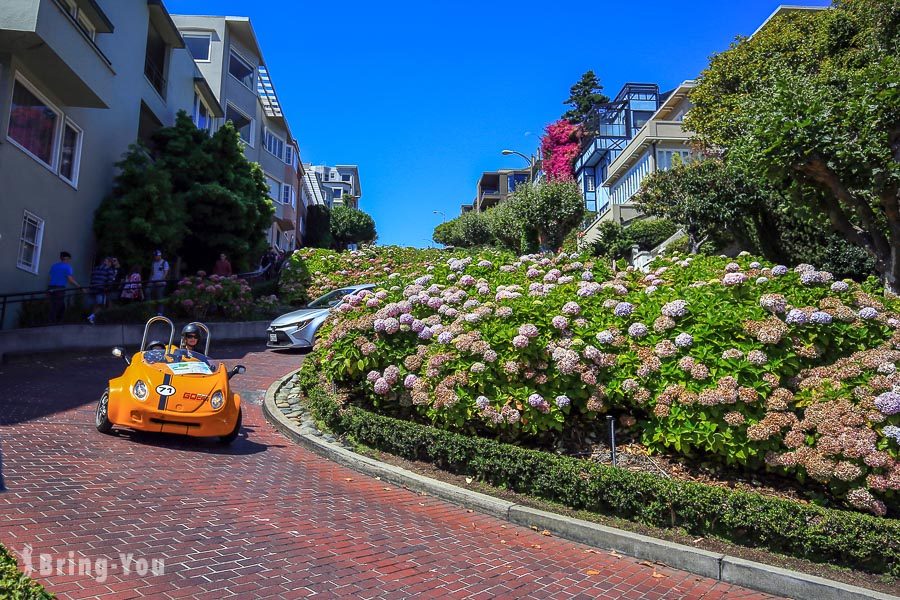 Known as the most curved road in the world, Lombard Street reminds us of an otherworldly, eyebrow-raising scene that we thought only existed in a simulation game.
The tiny, crooked paved way is hugged by gardens and flowers all along and comprises eight hairpin turns. Ironically, the design of Lombard Street makes so much sense as it's constructed on the skeleton of the steep terrain in San Francisco.
Lombard Street has two segments. If you head westbound you will end up at the Golden Gate Bridge, while eastbound takes you all the way to Ferry Building which is a heritage building of the city.
Take in the Ocean Breeze and Eat Your Heart Out at Fisherman's Wharf and Pier 39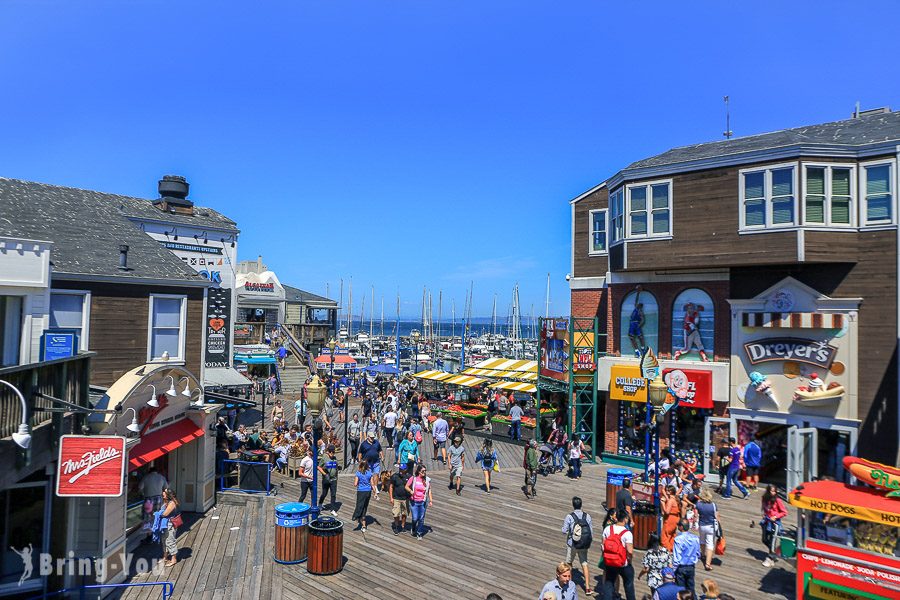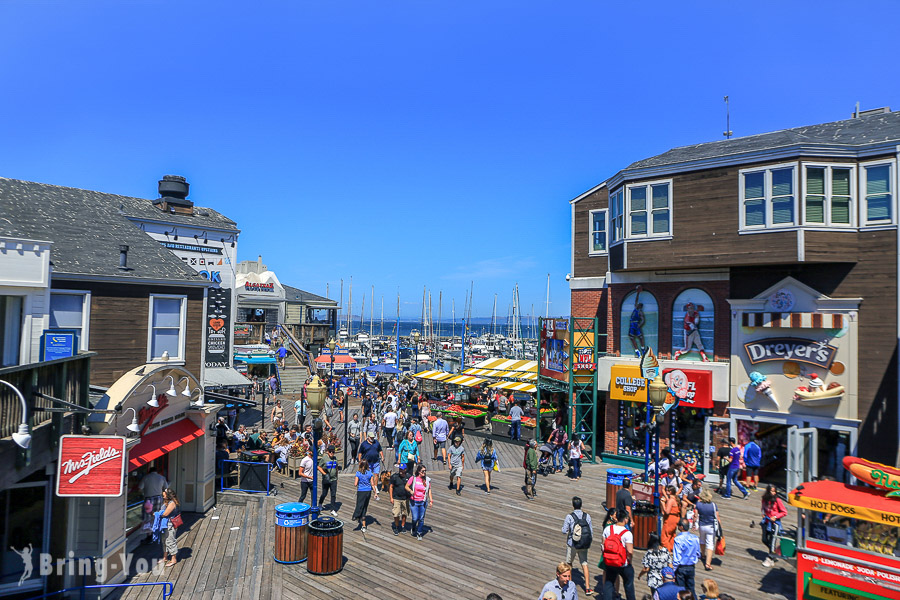 When we told everyone we were going to visit Fisherman's Wharf, we couldn't get rid of eye rolls. It's hard to blame the locals because Fisherman's Wharf is dubbed as a tourist trap and it's been talked about so much that many people don't care anymore.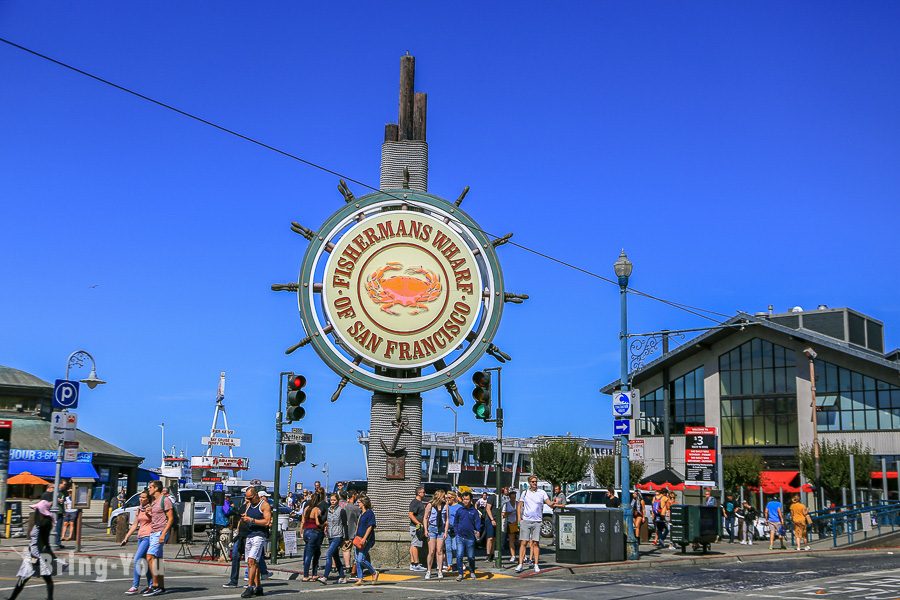 Well, in fact, you would be crying to sleep if you missed out on this one! First of all, it's a real headliner for foodies. Food lovers will have their eyes dazzled at the plethora of seafood and desserts, especially the Fog Harbor restaurant with its hypnotizing lobsters, crabs, shellfish, and oysters.
Then we made our way to join the sea lions sunbathing by the waves before unleashing our inner child at Mirror Maze.
Lying adjacent to Fisherman's Wharf, Pier 39 is one of the most visited places to visit in San Francisco. Along with North Beach, Fort Mansion, and Fisherman's Wharf, Pier 39 invited us for a long stroll by the water while we licked our ice cream in the salty breeze.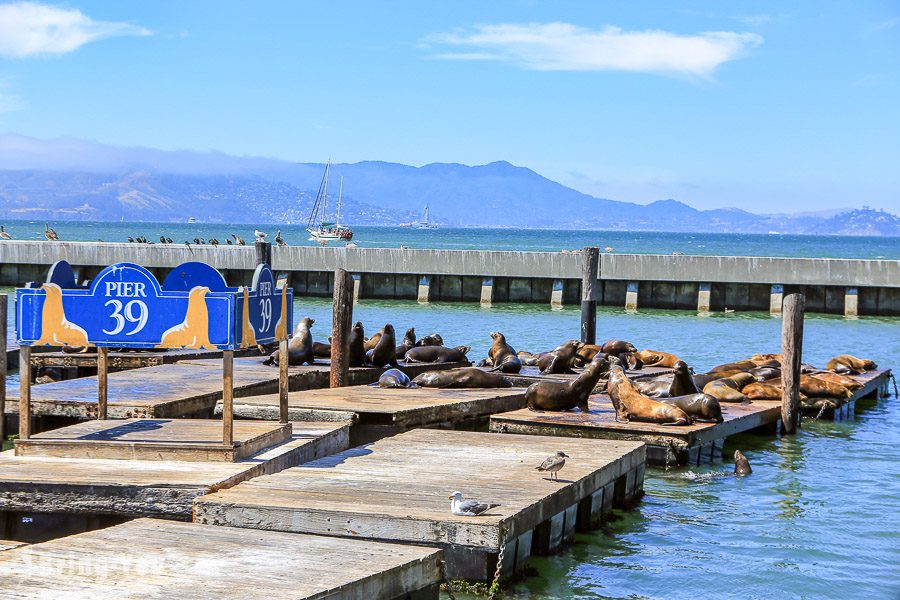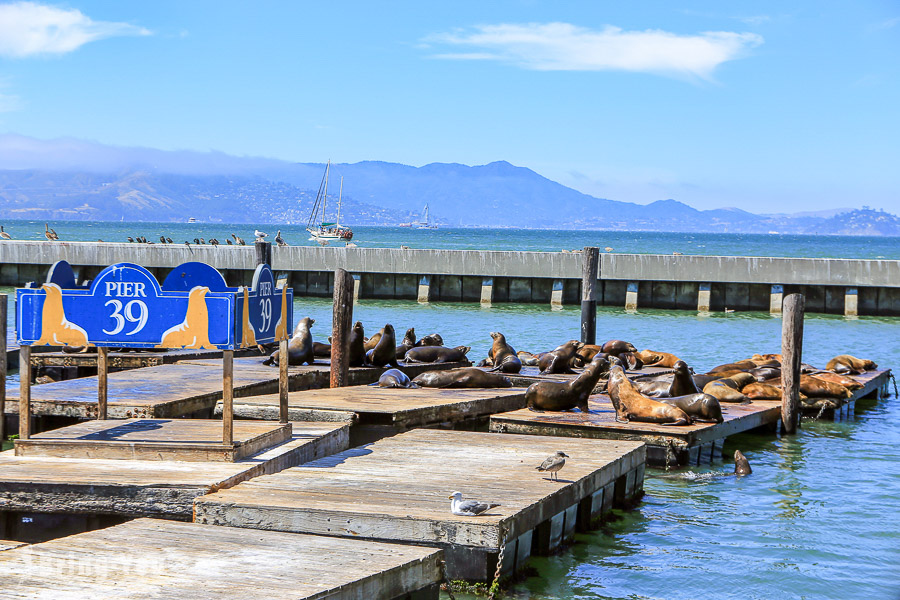 We have never seen so many sea lions like this in our life, so much so that they even sculpted a statue of a sea lion dominating the heart of the Pier.
Go on a Hike at the Back of San Francisco Bay
When someone says San Francisco Bay, you may think of the ocean! Right – it's a bay. But let us walk you in on a little secret: the way we enjoy the San Francisco Bay area is actually hiking.
Yes, you've heard it right! If you drive towards the north of the Golden Gate Bridge as we did and end up at one of the best out and back trails around Marin County, that's a real deal right there!
These forest-crossing trails offer a diversity of terrain levels and elevation gains. You can choose between the Dip Sea Trail, Land's End or Golden Gate Overlook to take in the view. Not only can you engage your cores but also unfold the biodiversity along the way.
Live It up at The Castro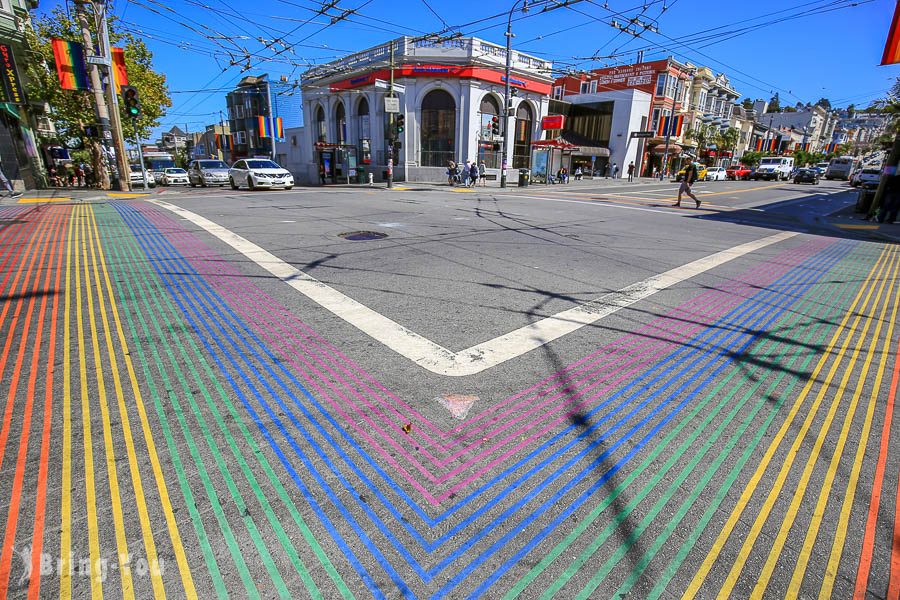 Promoting freedom and equality, The Castro is more than just an LGBTQ-friendly area of San Francisco. It offers an eclectic blend of trendy restaurants serving local and seasonal food.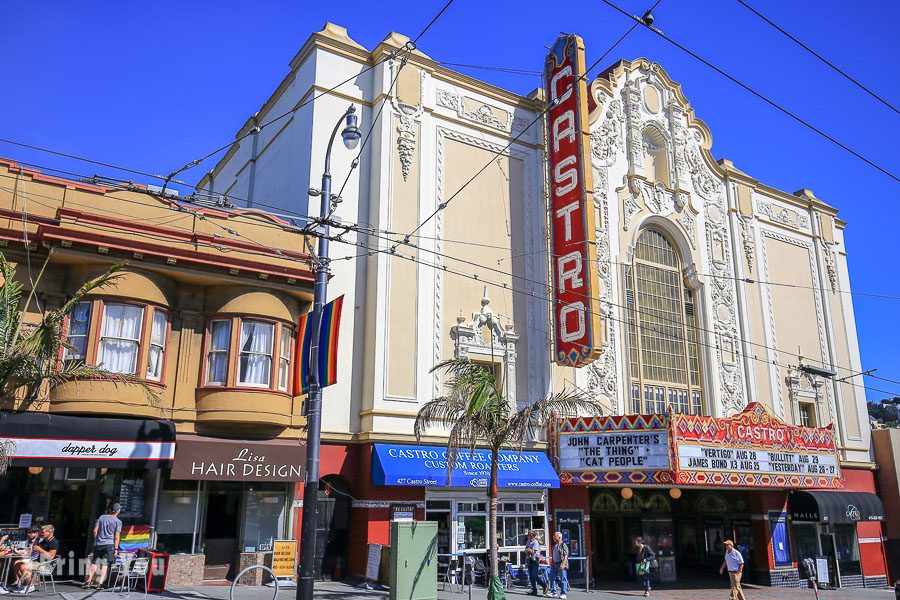 Apparently, the Rainbow Honor Walk is the bloodline of The Castro with rainbow flags spreading throughout the community. As the sun beams down, people start spilling out into the streets or heading in their favorite lively bars and clubs.
Stroll around the Union Square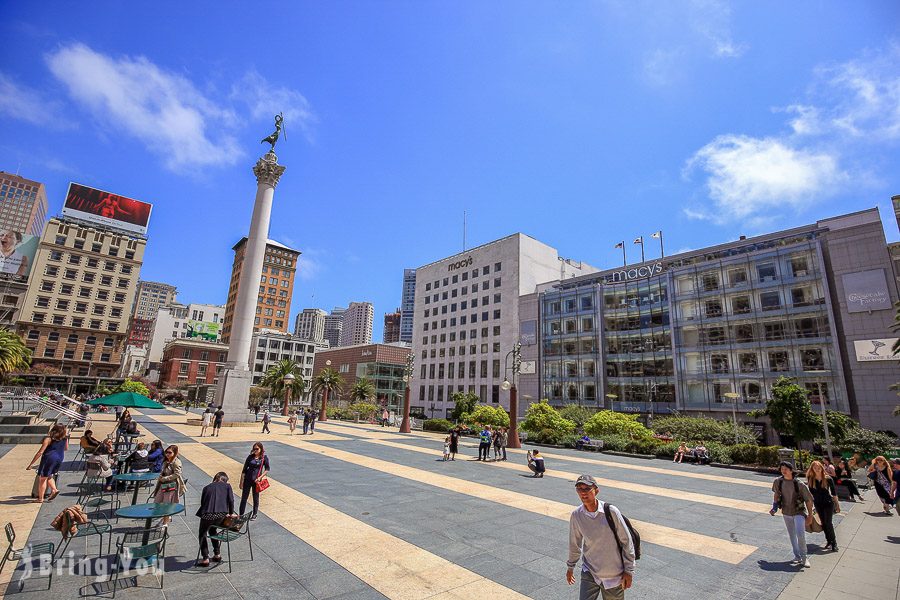 We took a busy stroll around Union Square to see what's going on beyond the plaza itself. The main happenings here are shopping and dining out. There are a plethora of stores to serve your retail therapy.
Also, you can pop into the San Francisco Museum of Modern Art to finish the trip around this busy square. There's a cute heart at one of its corners to make a photo-op, but we don't want you to forget the variety of dining holes around this sprawling area. We popped into Fifth Arrow and their American pizza was insane! Don't waste any bite!
Walk the Muir Woods National Monument (Rain or Shine)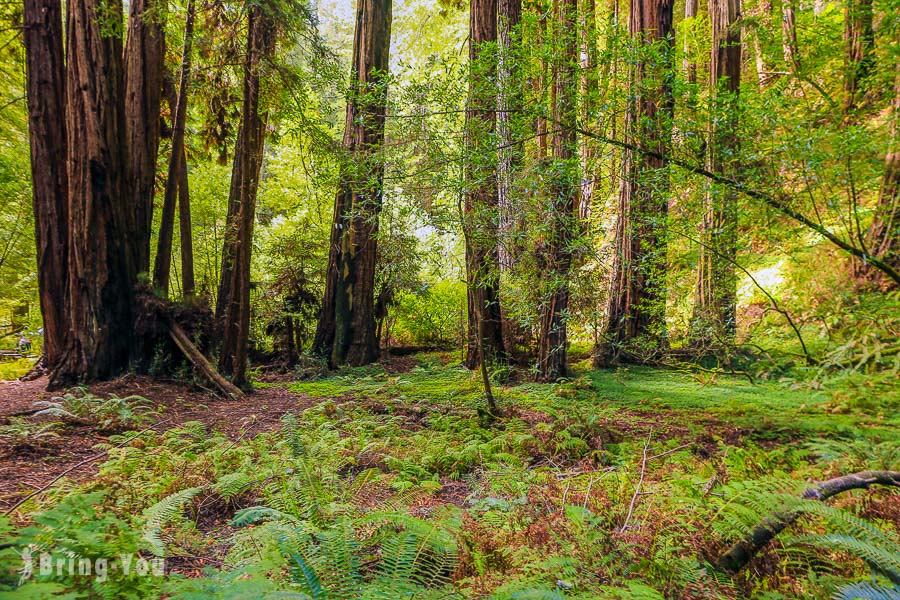 Hiking into the thick forest of Muir Woods National Monument is the best free thing to do in San Francisco! Dotting the ancient forest floor is a thriving blanket of tall trees, grassy knolls, and a medley of flora display.
To be honest, Muir Woods is one of the coolest green oases we have been to. There's nothing fancy about it like a manicured garden or so. So just come as you are, perform a death-defying yoga, hike along the trail and that's how you enjoy it. Even a rainy day is still worth it!
North Beach – Hike and Dessert
Do you know how we enjoyed North Beach in our own way? We took a hike, a short one, up to Coit Tower to take in the city view. The rough shoreline separating North Beach and San Francisco skyscrapers is truly mind-blowing.
The neighborhood running along the beach is called Little Italy with a strong and eclectic European charm to it. We popped in Stella Café nestled on Columbus Ave for people watching and resting our tired bones. The cheesy, tender, and foamy texture of their Sacripantina injected a big dose of adrenaline into our bodies before we started hitting the street again.
Dig up the Sand and Take Photos of Sutro Baths
We came across this incredible gem when we were searching for the best places in San Francisco for Instagram. This one is like a lost "sibling" of the Palace of Fine Arts, in a sense of ruins.
The fact that it's tucked away on the sandy beach makes it a lot cooler to take a picture during sundown. We climbed to the balcony on the top before we went down to the bath. The white balcony has such a "Greece" vibe to it so make sure to not give it a pass!
Eat All the Vendors at Spark Social
This is a real headliner for foodies with a rotating menu of food trucks loaded with beer, dessert, cupcakes, waffles, and many other things to delight your taste buds.
We especially love the cute food trucks and the vibrant sense to them. We personally think it serves as a unique background for your Instagram as well if you really look into it. If you come with your kids, definitely don't miss it out!
Visit San Francisco with an empty stomach, an open mind and you'll be good! And that's a wrap! Make sure to plan a good trip ahead and just enjoy San Francisco as much as you like!