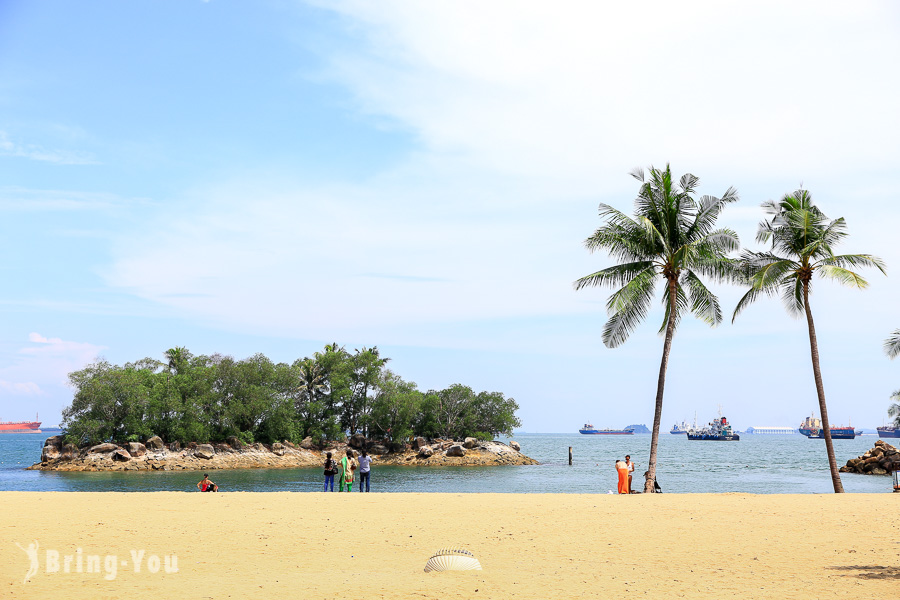 Being one of the largest islands off the southern coast of Singapore, Sentosa is a one-stop destination that has everything leisure-related packed within a 5-kilometer stretch of land. 
Get on your thrilling theme park rides or find a tropical getaway to the beach, hit up the most decadent street food, or stay put in a sleek hotel, Sentosa has everything it takes to be your favorite relaxation hub!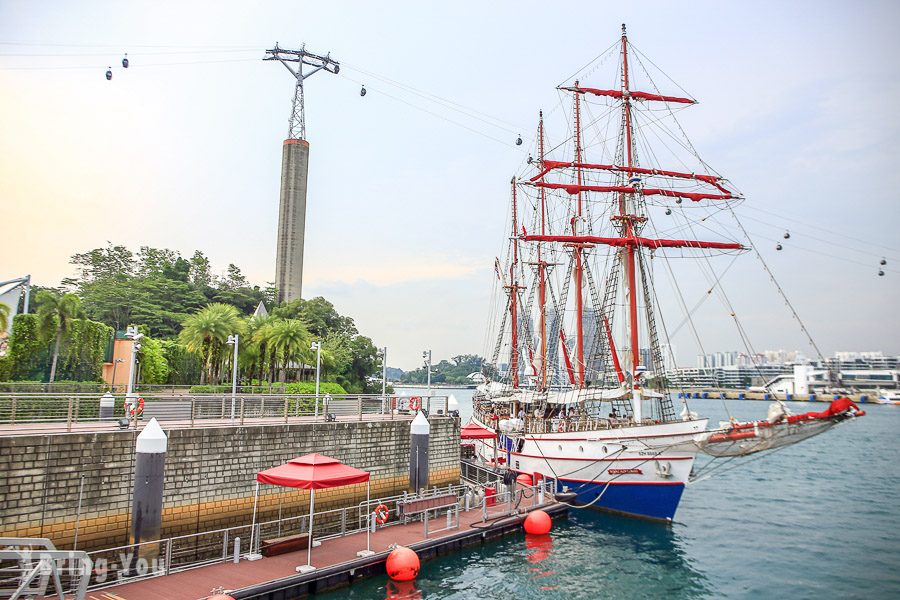 The reason why I love Sentosa is a smorgasbord of fun-tastic activities that meet the taste of travellers of all ages. No matter how old you are or how far your fitness level goes, there's always something to keep you engaged for days.
What are you waiting for? It's time to pack your bags, have your credit card at the ready, and turn up those thrills! Here's an ultimate personal guide to everything Sentosa-related!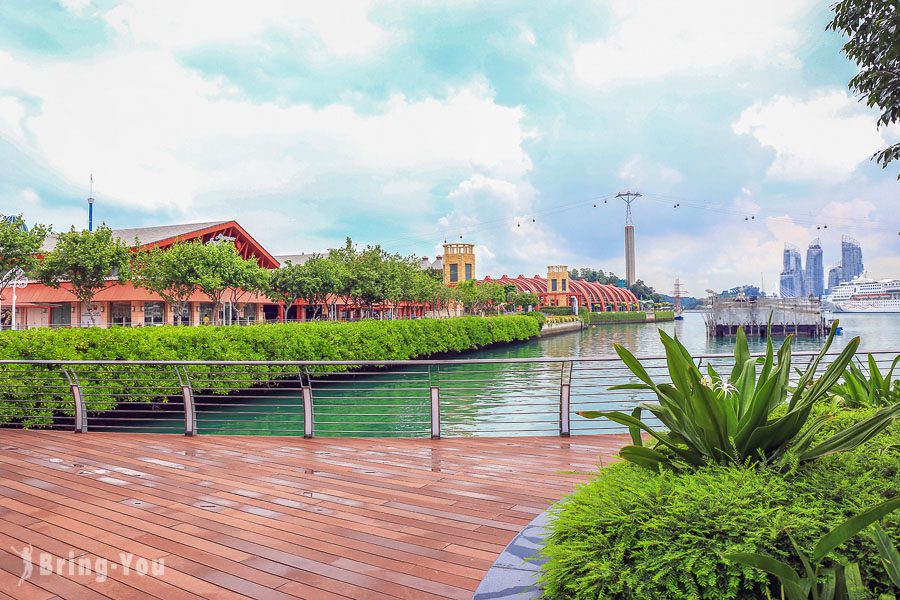 How to Get to Sentosa from Downtown Singapore?
By Sentosa Express (Monorail)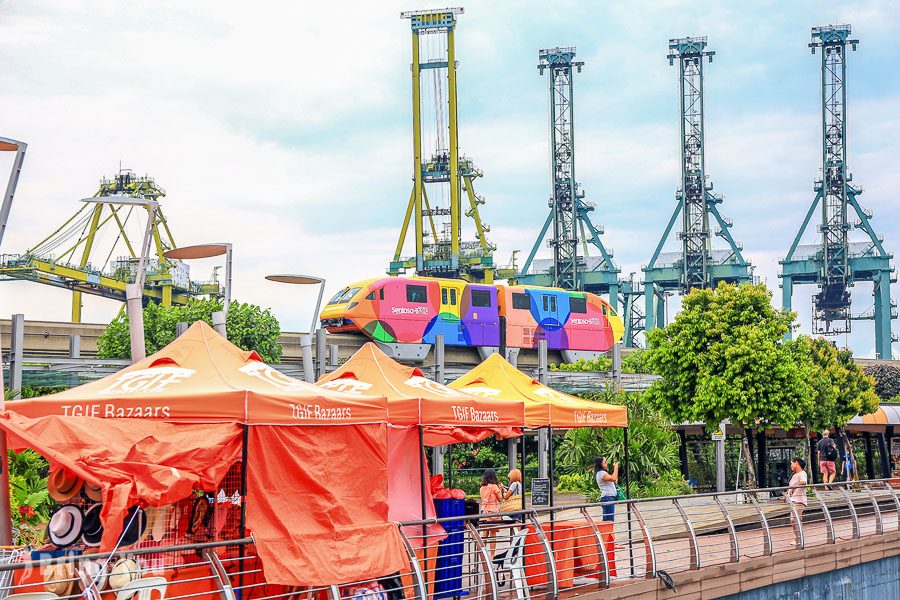 The Sentosa Express is a monorail line that takes you to Sentosa island from the HarbourFront on the Singapore mainland. Once you get to HarbourFront, take Exit E heading towards VivoCity, ride the escalator to the 3rd floor where the Sentosa Station is located.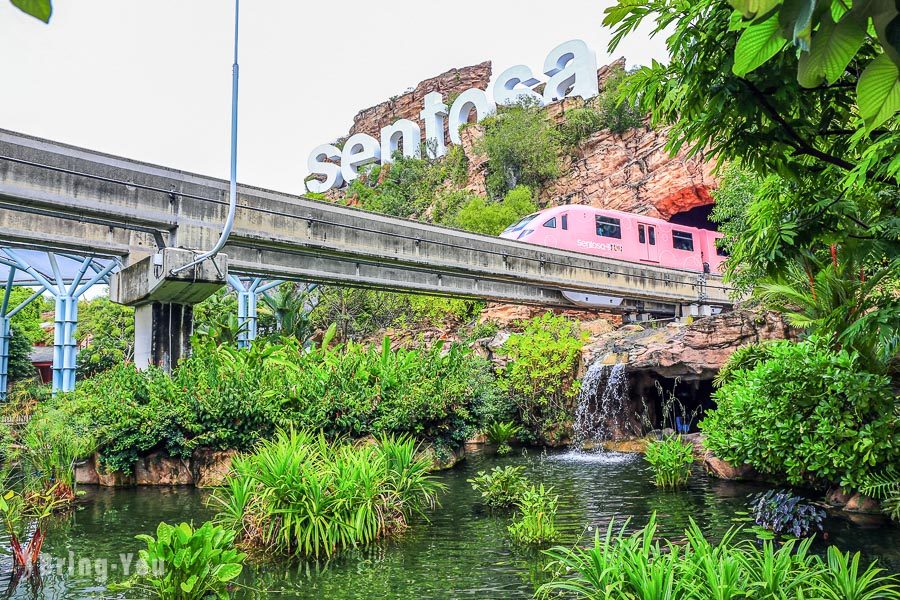 By Cable Car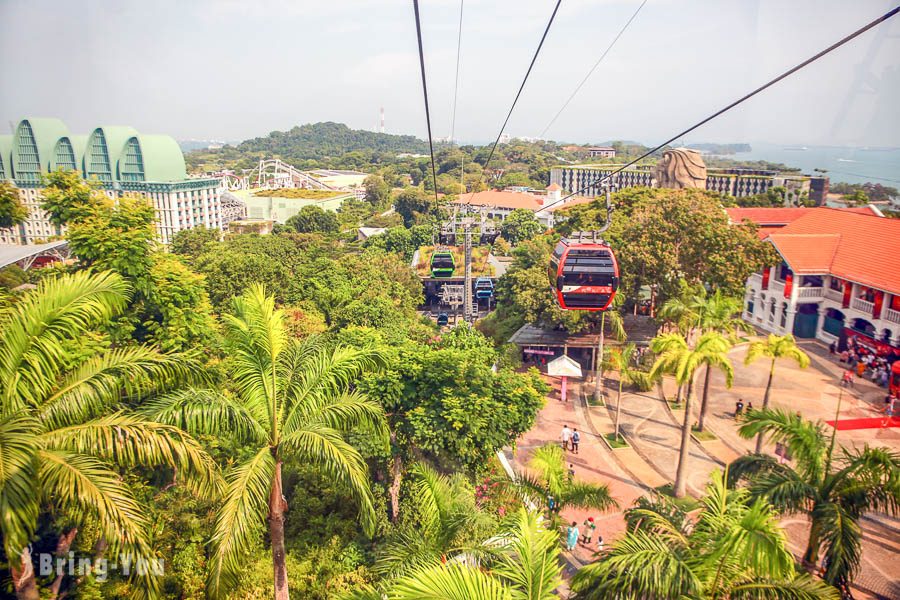 If you're like me loving everything nature has to offer at a slow pace of life, then riding a cable car is a no-brainer!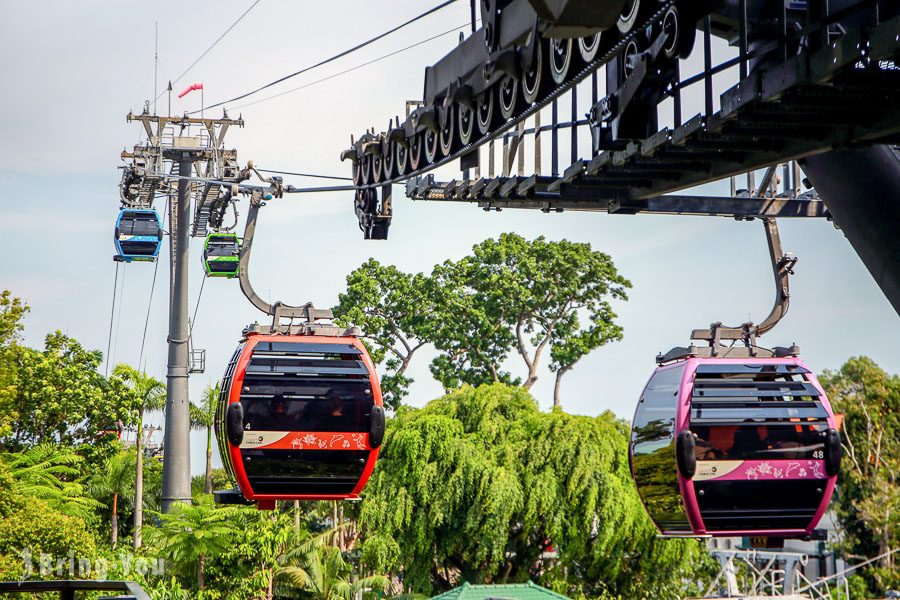 This leisure ride up in the air only takes you 15 minutes from Faber Peak to the island. Get ready to soak up Singapore at its finest on a new height, take in the view of Resorts World Sentosa's Adventure Cove, Sentosa's lush jungle foliage, and surrounding coastline!
On Foot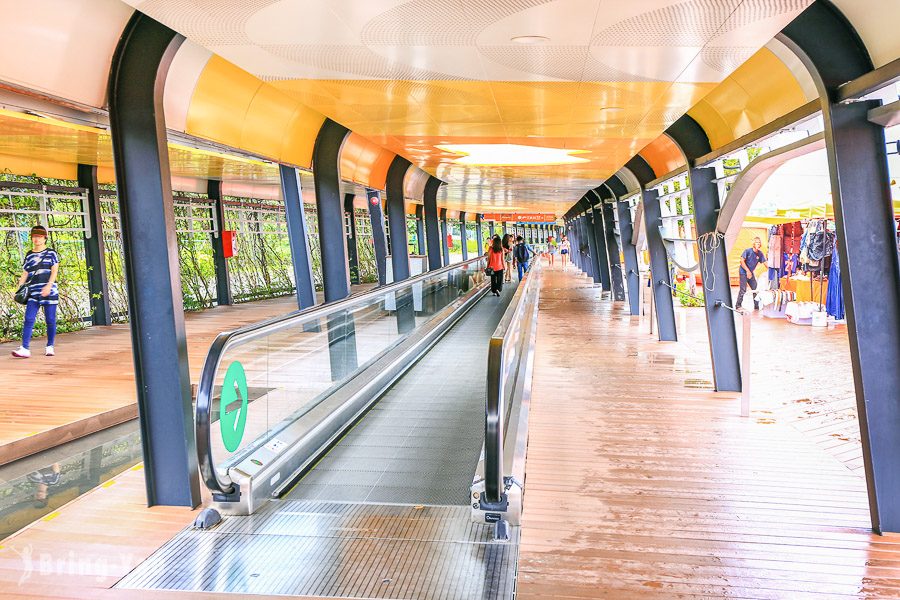 For those who think the tropical humidity of Singapore is not made for them, then dismiss it. Even though walking along the garden-themed boardwalk from VivoCity to Sentosa Island only costs a fraction of your budget, it's gonna be a good 20-minute walk in the heat. So stretch your legs, put on some sunscreen, and off you go!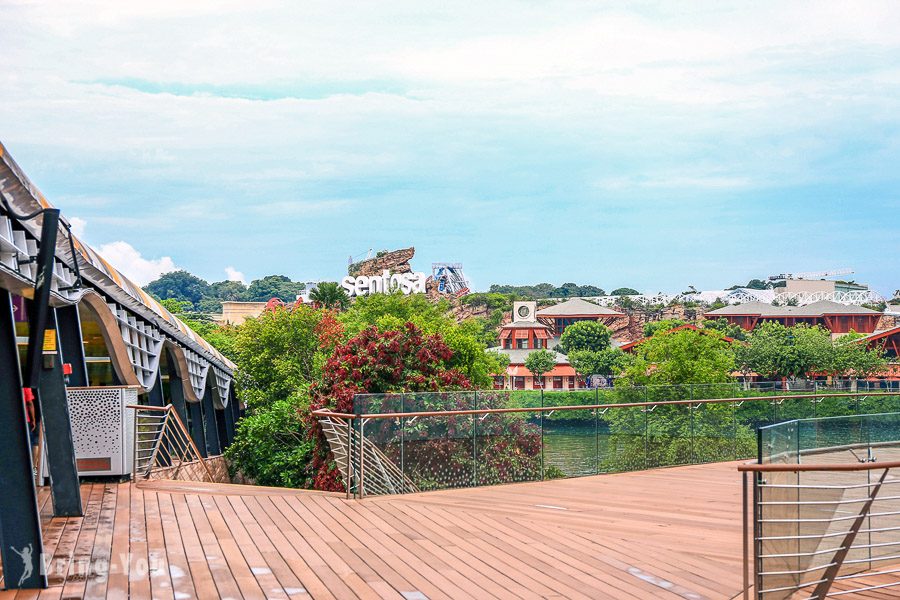 The Top Things to Do on Sentosa Island for a Day Full of Thrills and Excitement
Shop Til' You Drop at VivoCity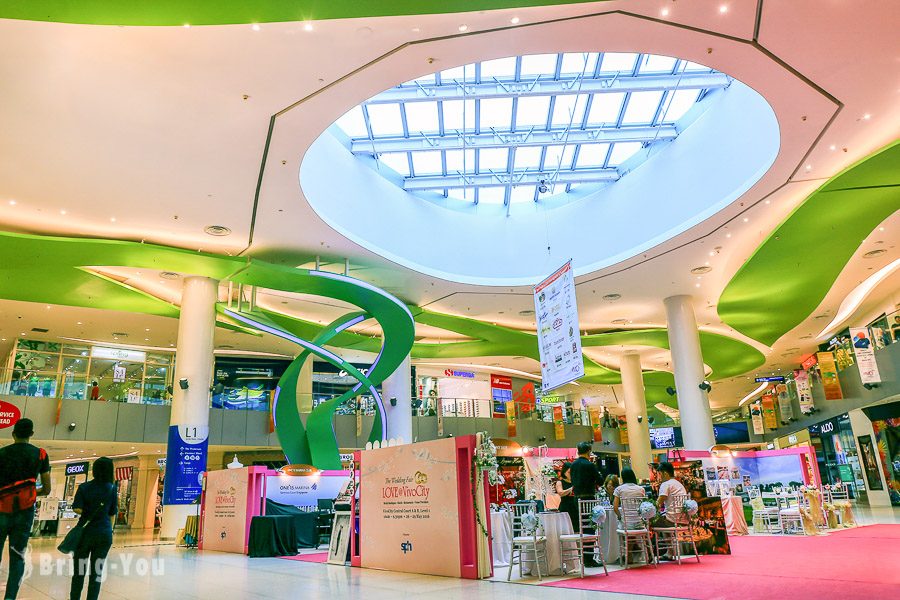 While it's not downright a must-do for everyone to Sentosa, VivoCity is still a pleasant place to indulge in a shopping spree if you ever feel lazy going out. This is the place where you can find almost everything, from cinemas, a heap of good foods, shopping arcades, and stunning surroundings to wind down.
Conquer Resort World Sentosa in Your Own Way
Universal Studios Singapore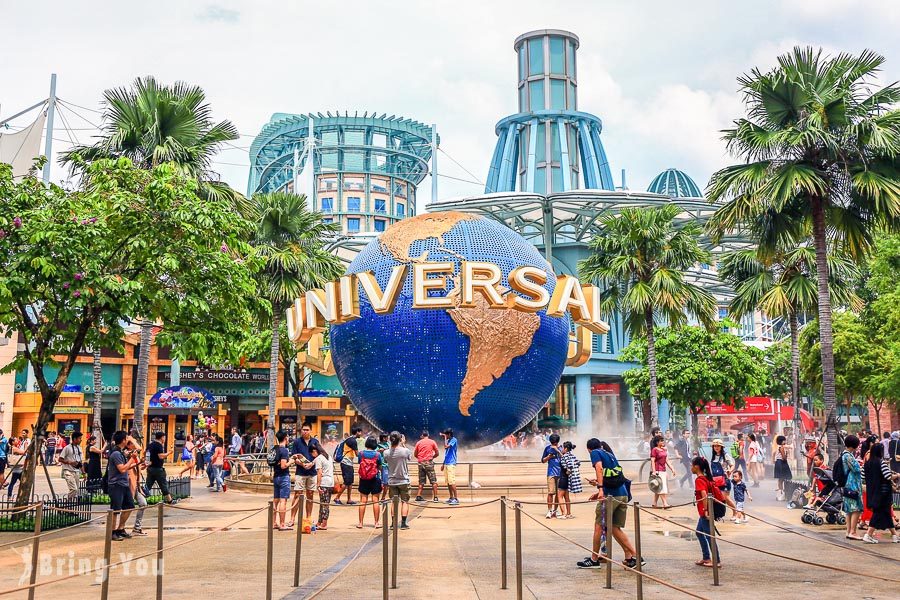 Universal Studios Singapore is a huge deal. And if you haven't been to this incredible theme park yet, well now is the right time!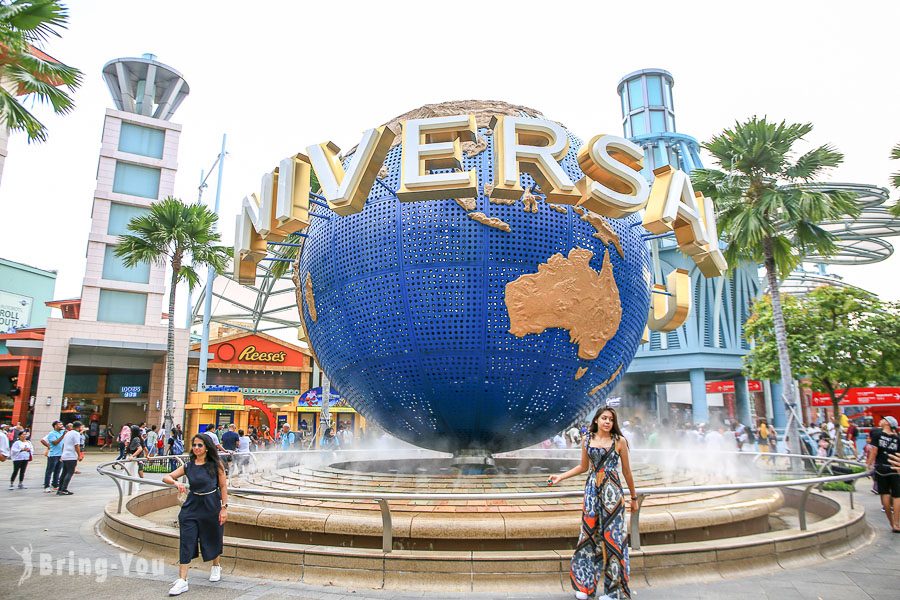 Universal Studios Singapore is a massive place that nothing attempts to beat its awesome and thrilling vibe. Get on an exhilarating ride, join the street performances, watch the firework shows, or live it up with a parade. The fun rolls on and on!
Test Your Luck at a Casino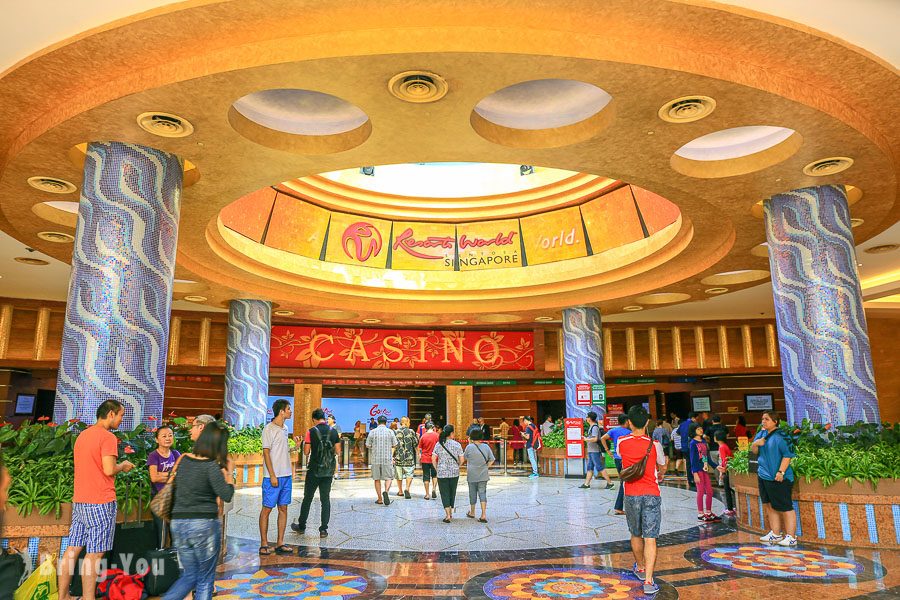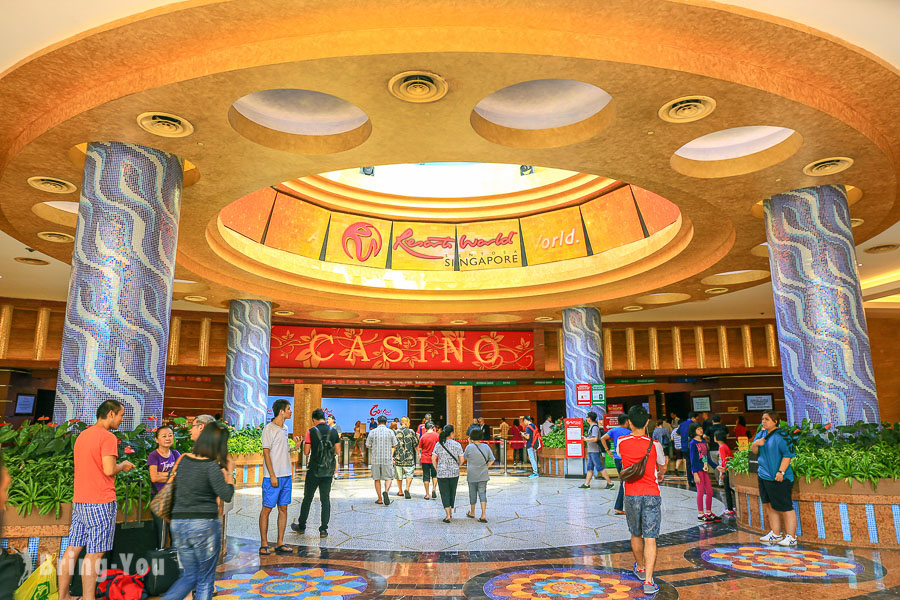 Family-friendly? No
Fun-packed and dopamine-loaded? Check!
Resort World Sentosa Casino may not be a place to come with your kids but it's definitely a top call to get your hands on a pile of table games out there. From Electronic Roulette, Baccarat to Money Wheel and Caribbean Stud Poker, get your cash at the ready to end your day on a high note.
The dress code is strictly formal at the casino so make sure you walk in plush and confident!
Get Some Splish-Splash at the Adventure Cove Waterpark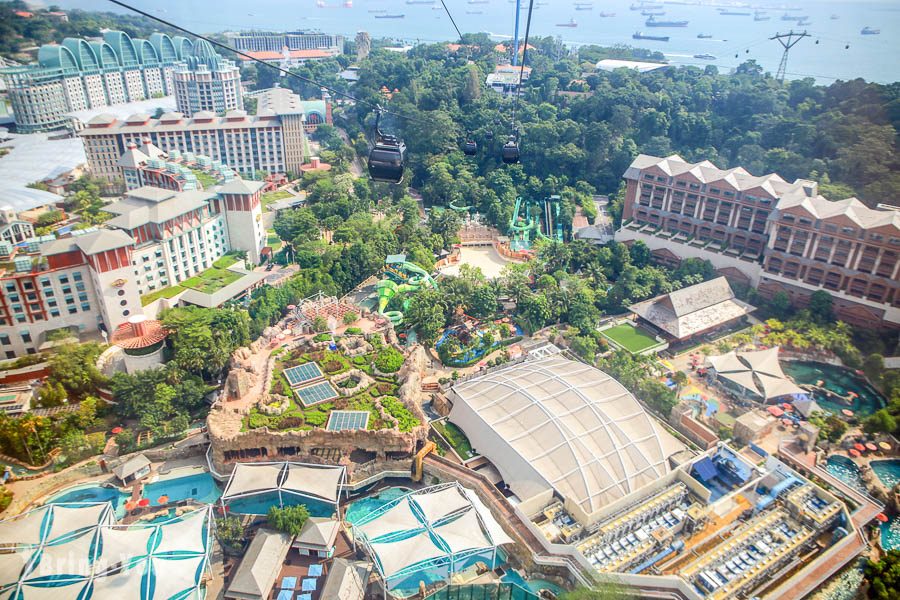 Now here's the right place to send your kids and put a bright smile on their faces! Forget that same-old basic water ride back home and get ready to conquer the underwater world at a new height. Gear up to snorkel and glide with the colorful corals or scream your heart out at thrilling rides like Whirlpool Washout, Splashworks, and Tidal Twister!
S.E.A. Aquarium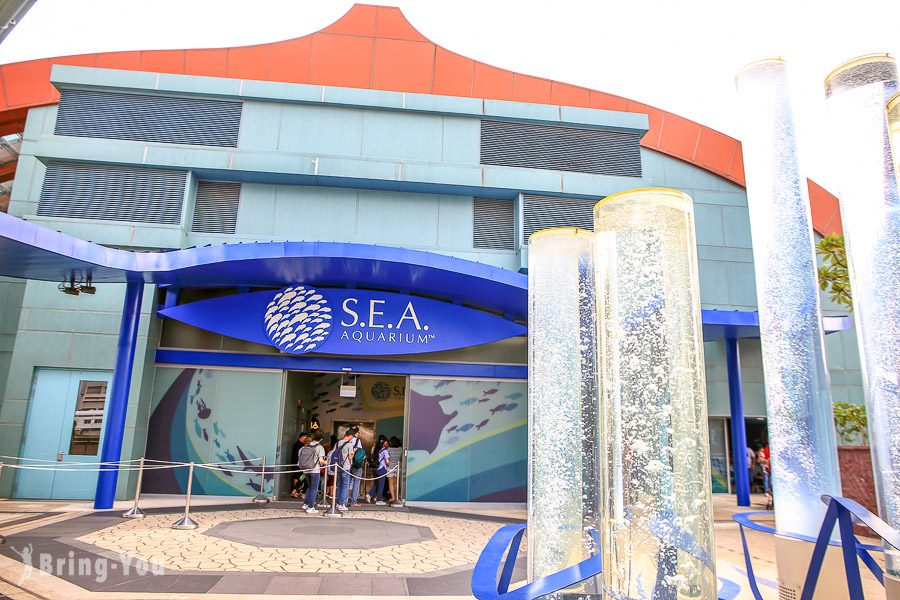 The deep blue sea is beyond human imagination but it doesn't mean you can't have a fraction of what it's really like to live under the sea.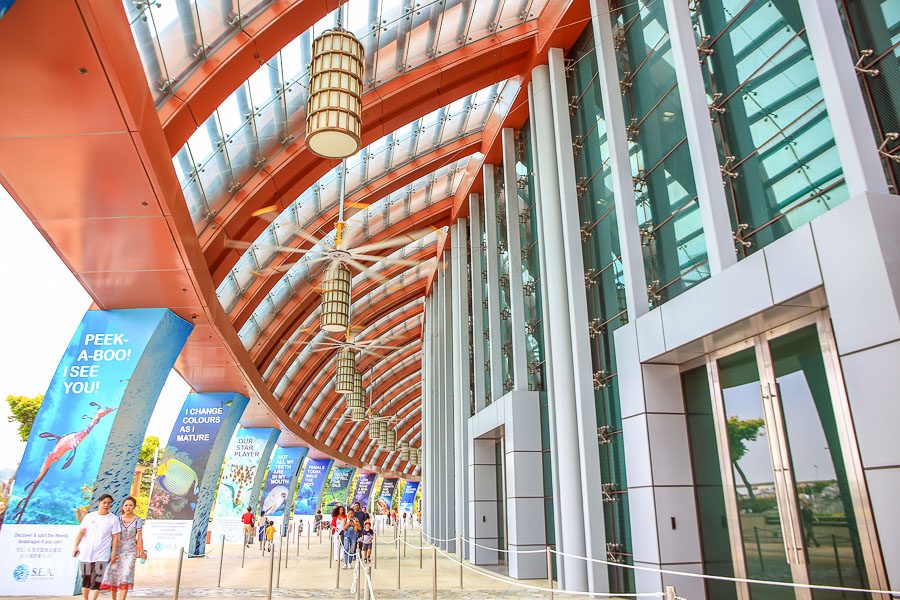 S.E.A. is a tremendous aquarium stocked up with over 100,000 marine creatures of 49 different species. Stroll along the Bay of Bengal and Laccadive Sea, the Red Sea, and the Strait of Malacca and Andaman Sea for an intimate connection with those manta rays, sharks, and other marine species.
Now It's Time to Move on to Imbiah Station
Skyline Luge Sentosa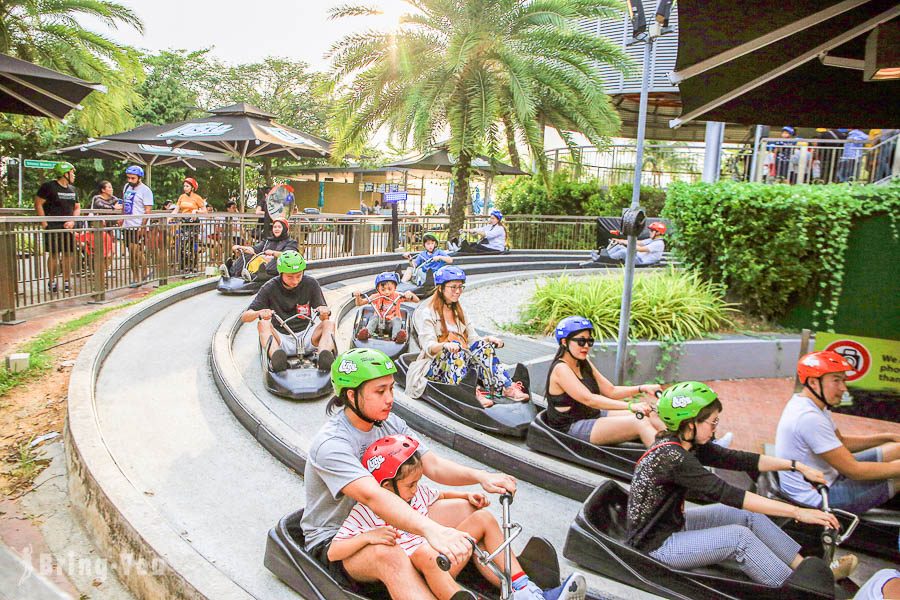 Who's here for some enchanting thrills whizzing down the tracks on the zig-zag roads? Skyline Luge Sentosa opposite the Tiger Sky Tower is a cluster of 4 kart-racing tracks. Before you get on the road, the instructors will tell you what to do. And once you're ready to hit the tracks, the challenge is already gone to make space for the fun to crawl in.
Madame Tussauds Singapore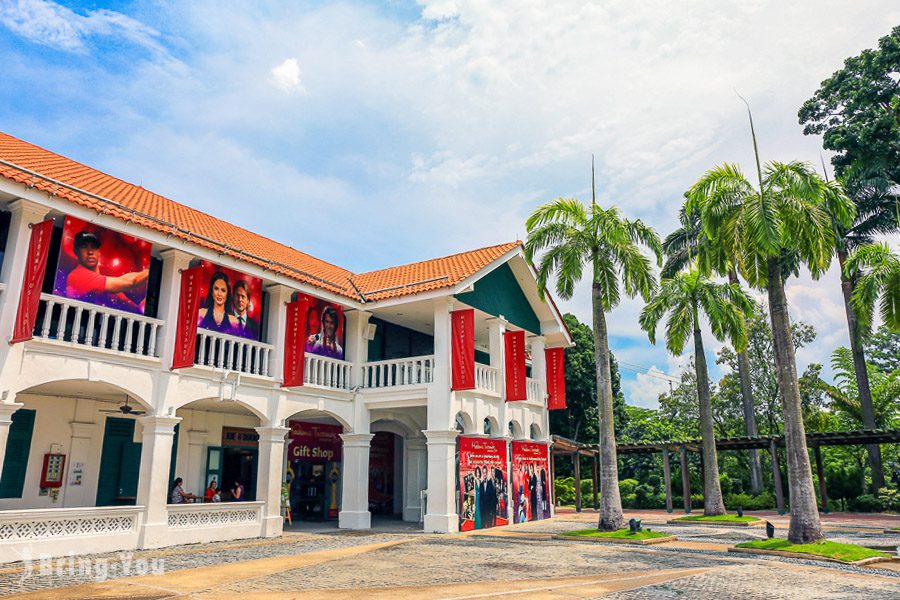 Cross arms with Lee Kuan Yew or pose with your favorite Hollywood character at Madame Tussauds Singapore. This world-renowned wax museum has been taking the world by storm and now it finally sets foot near the Imbiah Lookout of Sentosa.
If you think there are only wax figures to marvel at, you're wrong! Snag the short boat ride and enjoy a 4D theatre experience to complete your ultimate experience!
Explore the Beaches around Sentosa Beach Station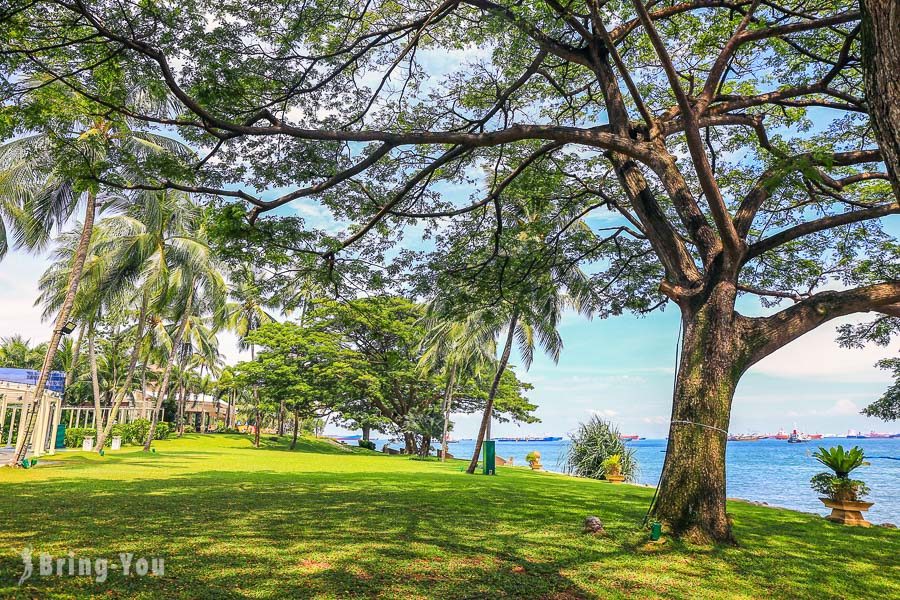 Go to the south of Sentosa Island, you'll see a series of three different sun-kissed beaches that you can visit from the Beach Station after taking the Sentosa Express monorail from VivoCity.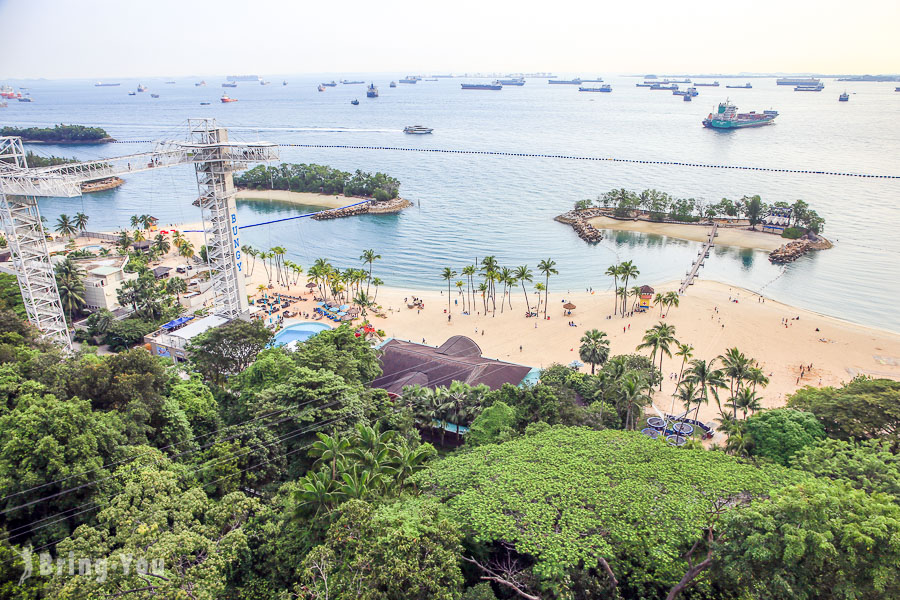 First off, Siloso beach is a hub of adventurism. It's home to a heap of thrilling outdoor activities such as Bungee Jumping at AJ Hackett, beach volleyball, Frisbee, and football.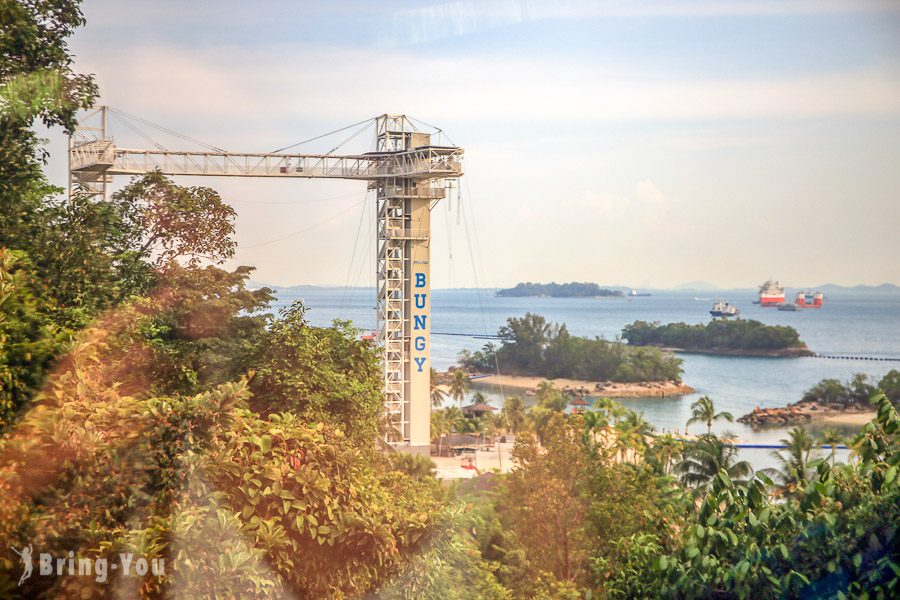 The jump at AJ Hackett includes the Bungy Jump from 47 meters above the ground, Giant Swing at 40 meters high, and a 40-meter-long Skybridge on a see-through glass floor.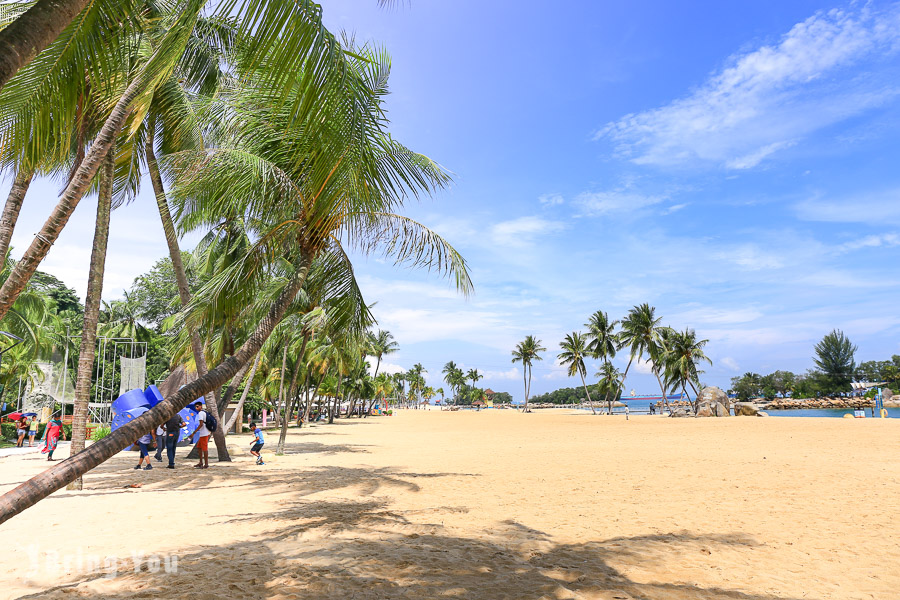 Next up, Palawan beach is where you can see an iconic suspension bridge connecting to a small islet. To get between Palawan and Siloso, you can ride the free beach tram – an inter-island service.
Finally, Tanjong beach is an ideal getaway for those seeking a quiet ambiance to cleanse their mind.
At the end of the day, you will wanna stop by Wings of Time to enjoy this otherworldly performance using water, light, laser, and fire effects.
Where to Eat in Senstora? 2 Best Places to Find Delicious Bites on the Island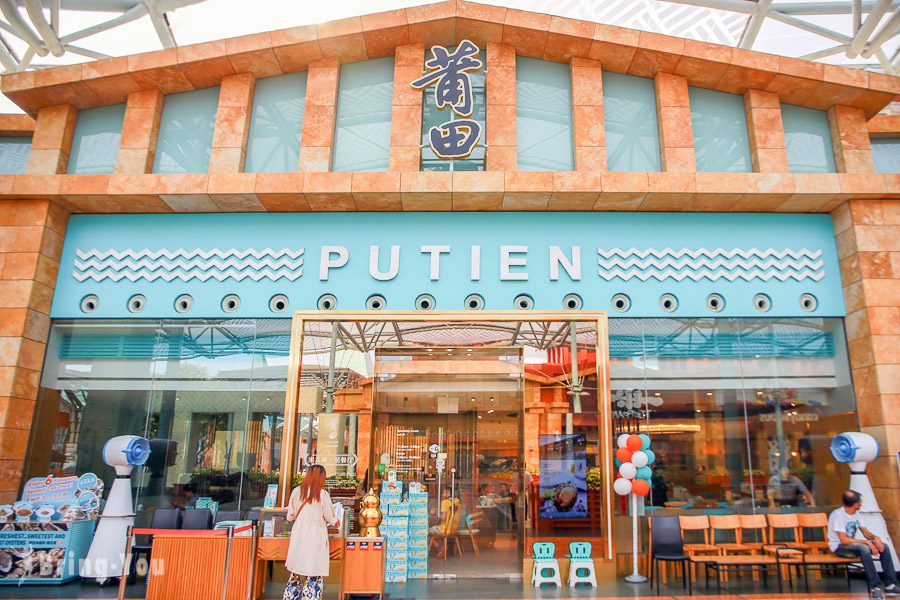 PUTIEN Resorts World Sentosa Restaurant offers signature dishes in an inviting setting. Their claims to fame include Braised Pig Intestine, Fried Heng Hwa Bee Hoon, and Braised Bean Curd with Chinese Cabbage.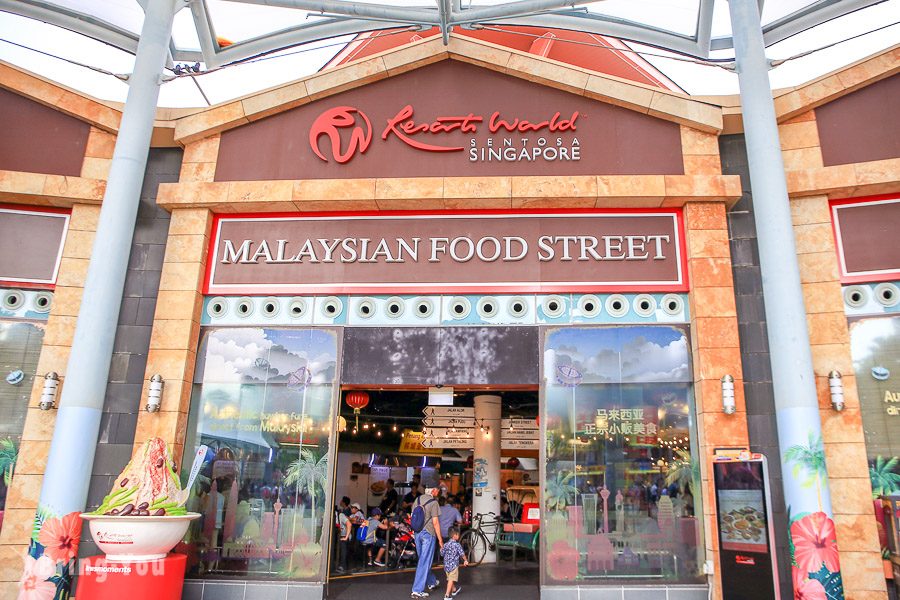 Malaysia Food Street, on the other hand, is a budget-friendly dining hub. It's a cluster of hawker stalls dishing up classic Malaysian street food that costs a fraction of your budget. Staples like Heun Kee Claypot Chicken Rice and KL Jalan Alor Hokkien Mee are the household names, followed by the Ice Kacang at Penang Cendol and Penang Lim Brothers' Char Koay Teow.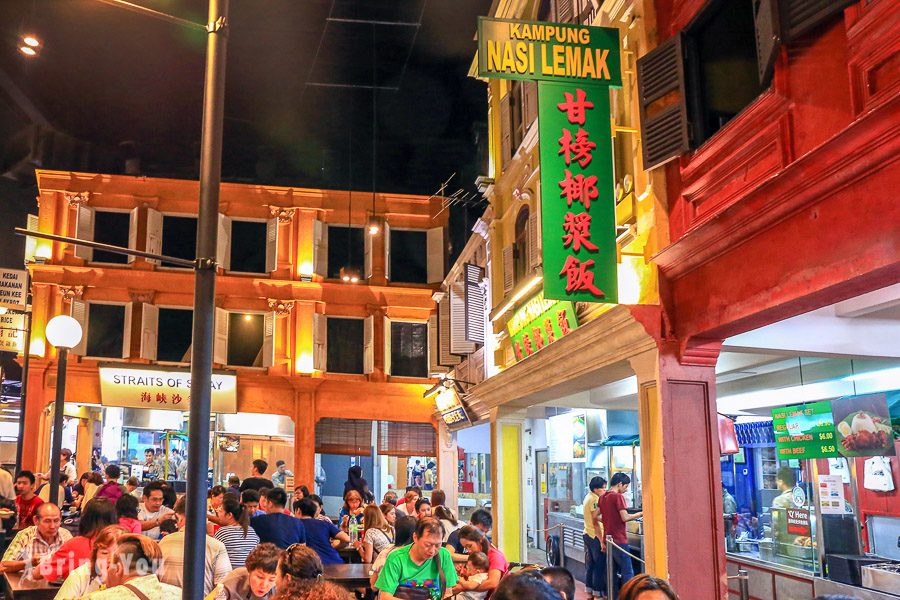 2 Top-Tier Places to Stay in Sentosa: My Pick of Resort and Villa
Shangri-La Rasa Sentosa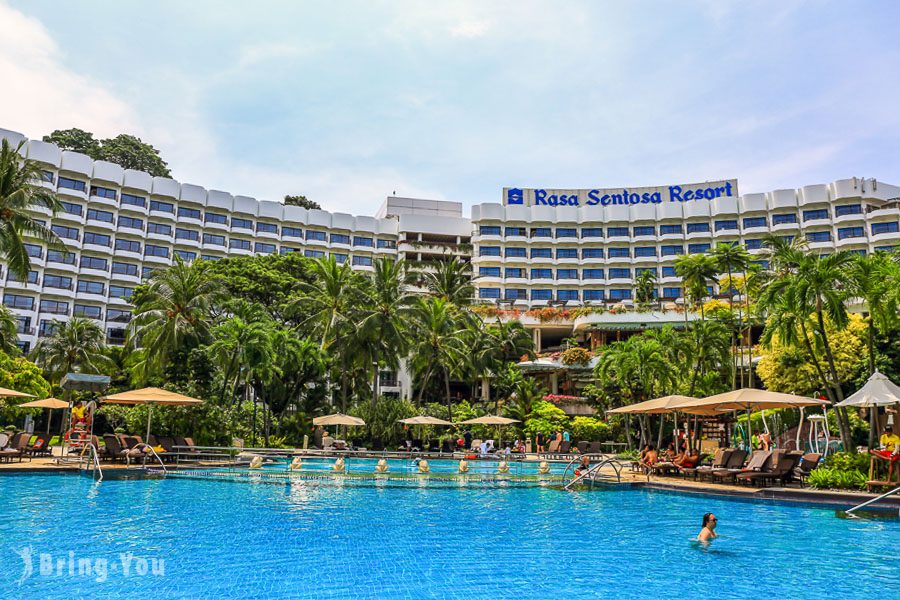 This is an upscale 5-star resort nestled on the sandy beach of Siloso. It boasts an extensive range of rooms and suites inspired by a contemporary and modern concept, with floor-to-ceiling windows looking out to the sun-soaked sea.
Equarius Beach Villas
Those who want to enjoy their leisure vacation with style will opt for these Colonial villas with sundecks, a pool, breezy garden view, and lush sea views. Equarius is an idyllic retreat on the western part of the Resorts World Sentosa complex.
With this personal sharing to Sentosa Singapore, I hope you're gonna have a beautiful time on this island without any hassle. Two days would be wonderful to cover most of the island, while an extra day will allow you to relax and rest.